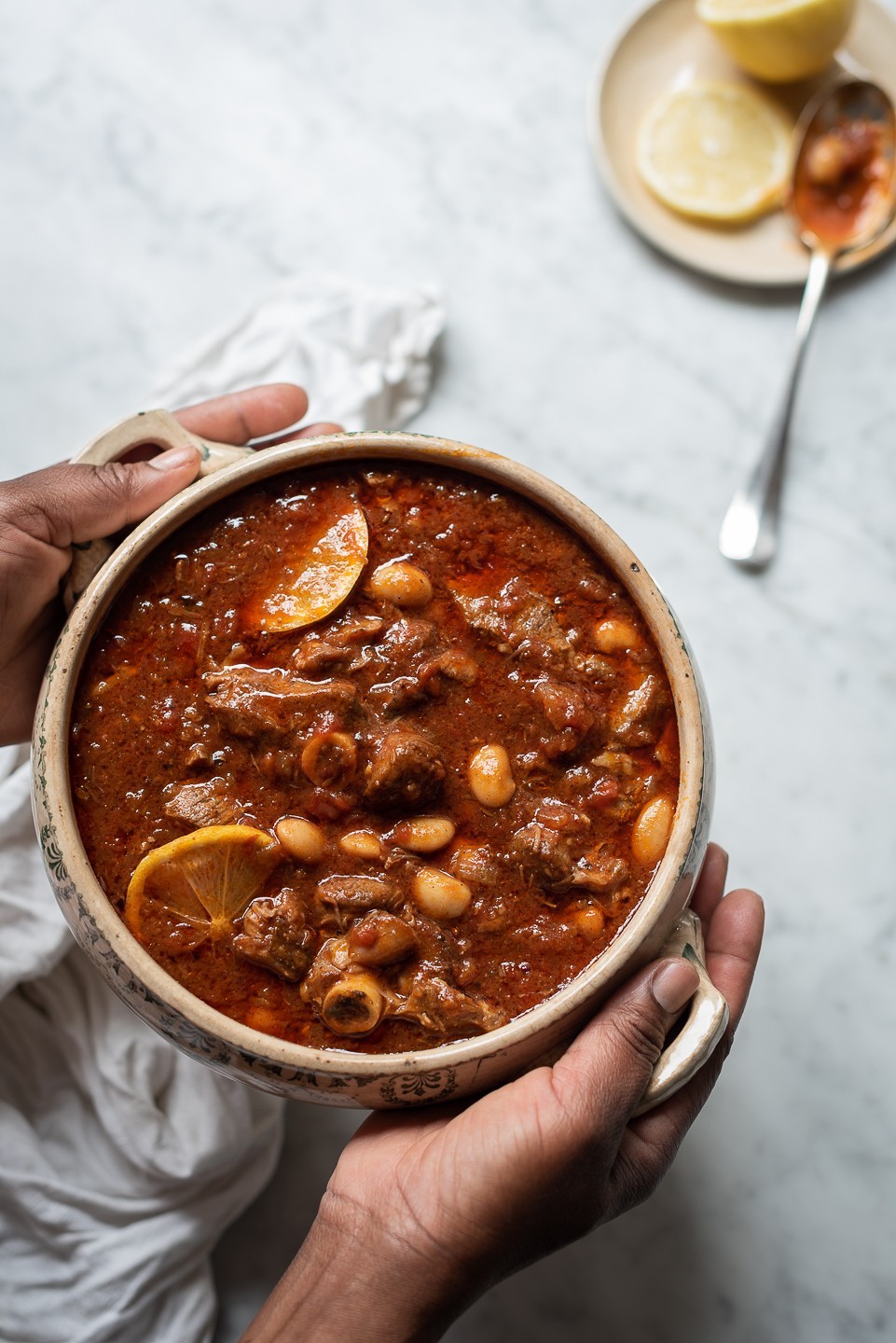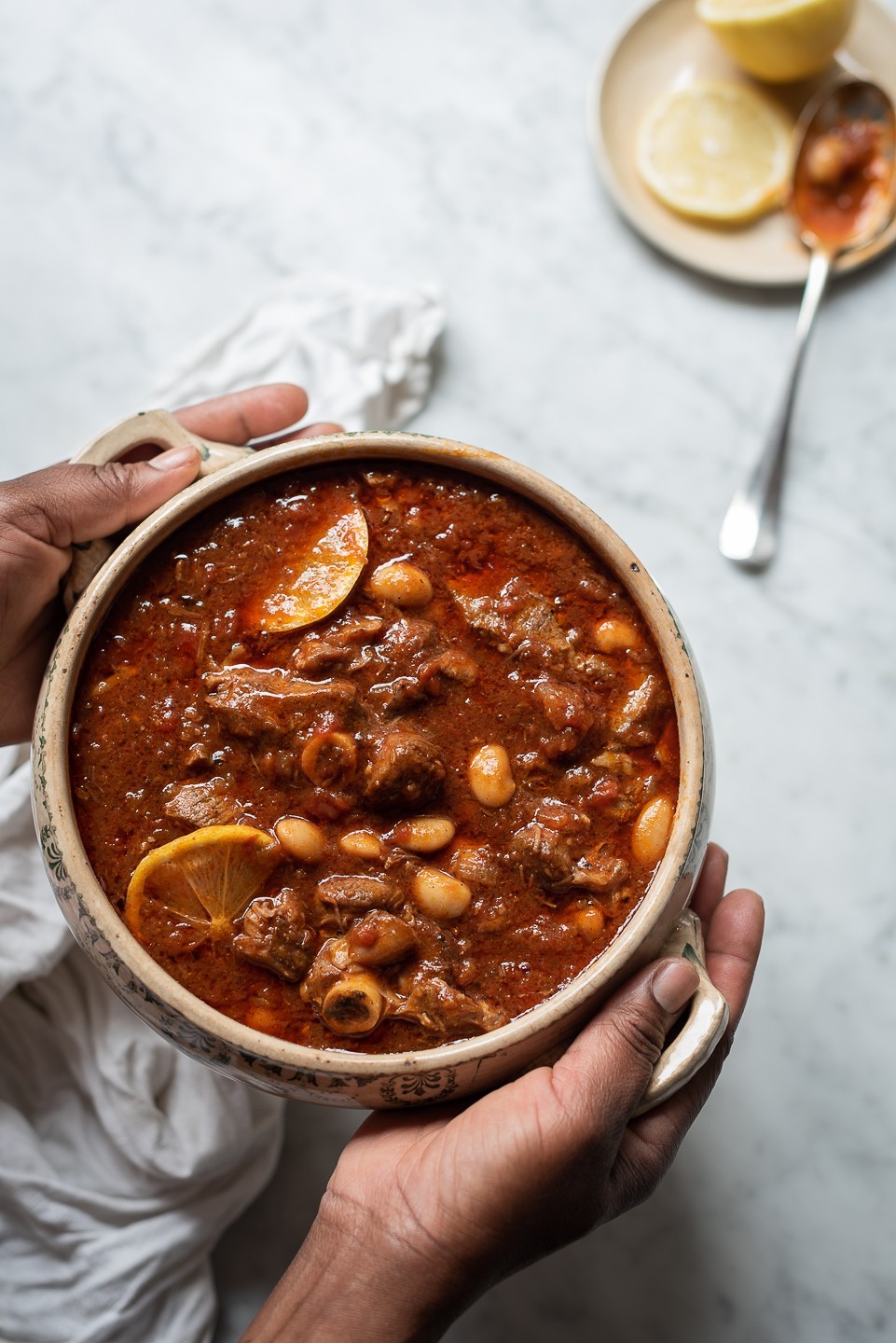 To help make this Heritage Day deliciously memorable, I've bundled together my top picks of what to cook, make and bake. Whether you're gathering indoors for your mother's signature home-cooked dish or heading outdoors to light the fire, here are a few of my go-to Heritage Day Meat recipes that never let me down.
Bredie is as much a part of South African food culture as Milk tart and pancakes. Traditionally, it's made using  mutton or stewing lamb. Typically, bredie is a slow-cooked Cape Malay stew. While not especially hot, it is mildly spicy with great depth of flavour. Coriander, garam masala and cumin are responsible for the earthiness of the sauce, while ginger and chilli offer a heated element. I balance the savouriness and tomatoey acids with a squidge of honey.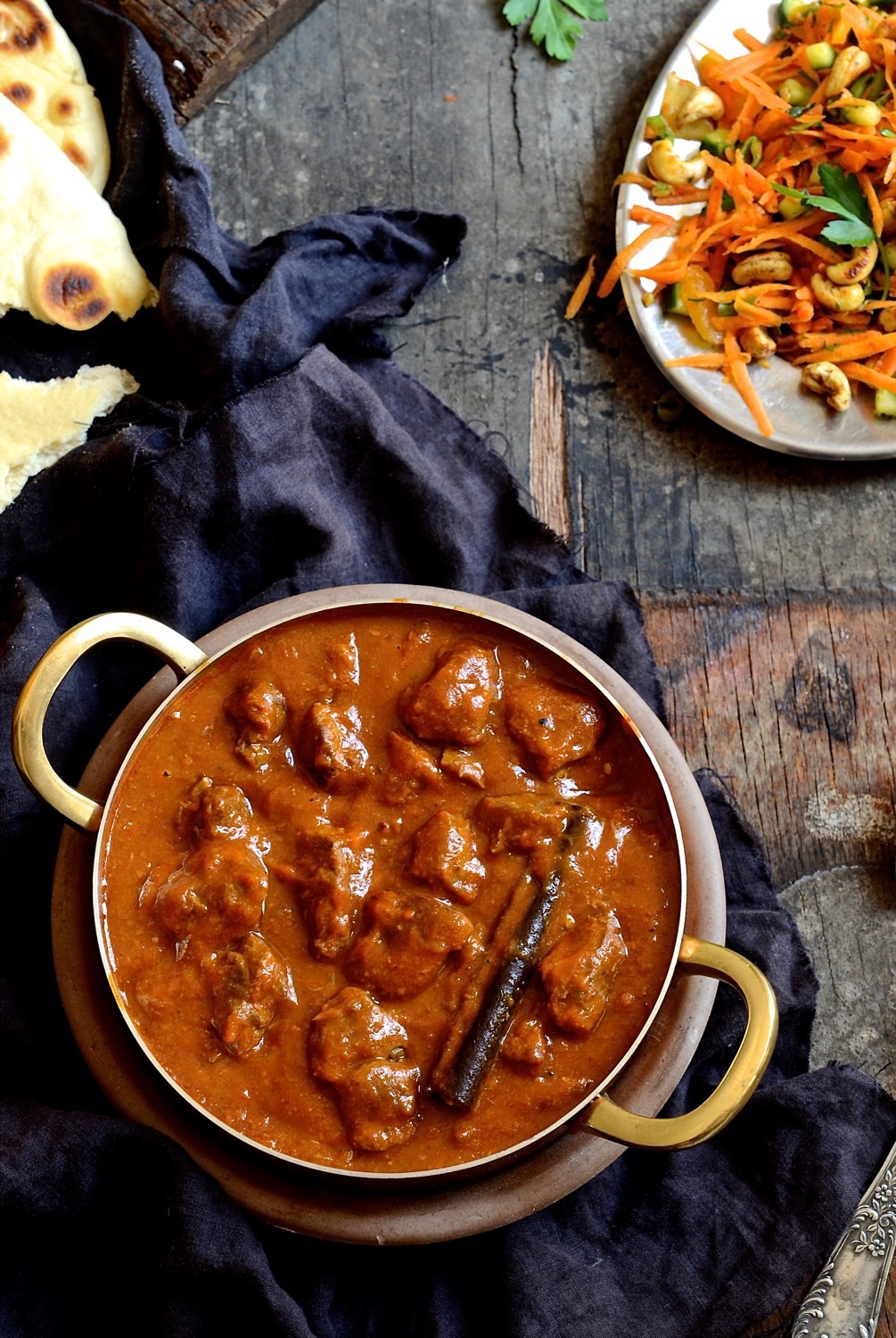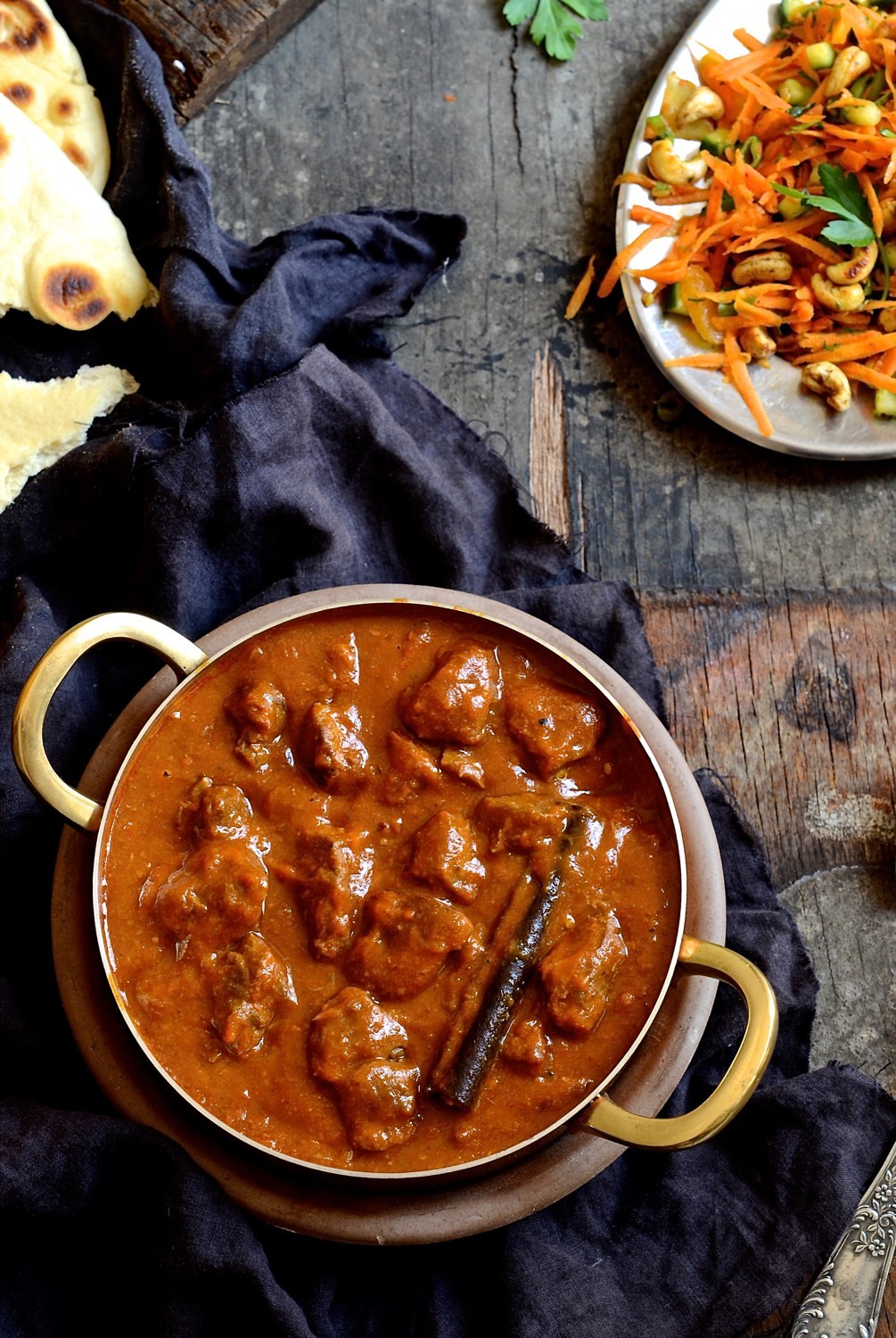 The secret to a good curry is making the paste from scratch. Then, it's over to the oven to do the rest of the work. Several hours of gentle heat will render a spoon tender lamb curry. Indian food lends itself to extravagant feasting with bowls of tasty morsels to serve alongside.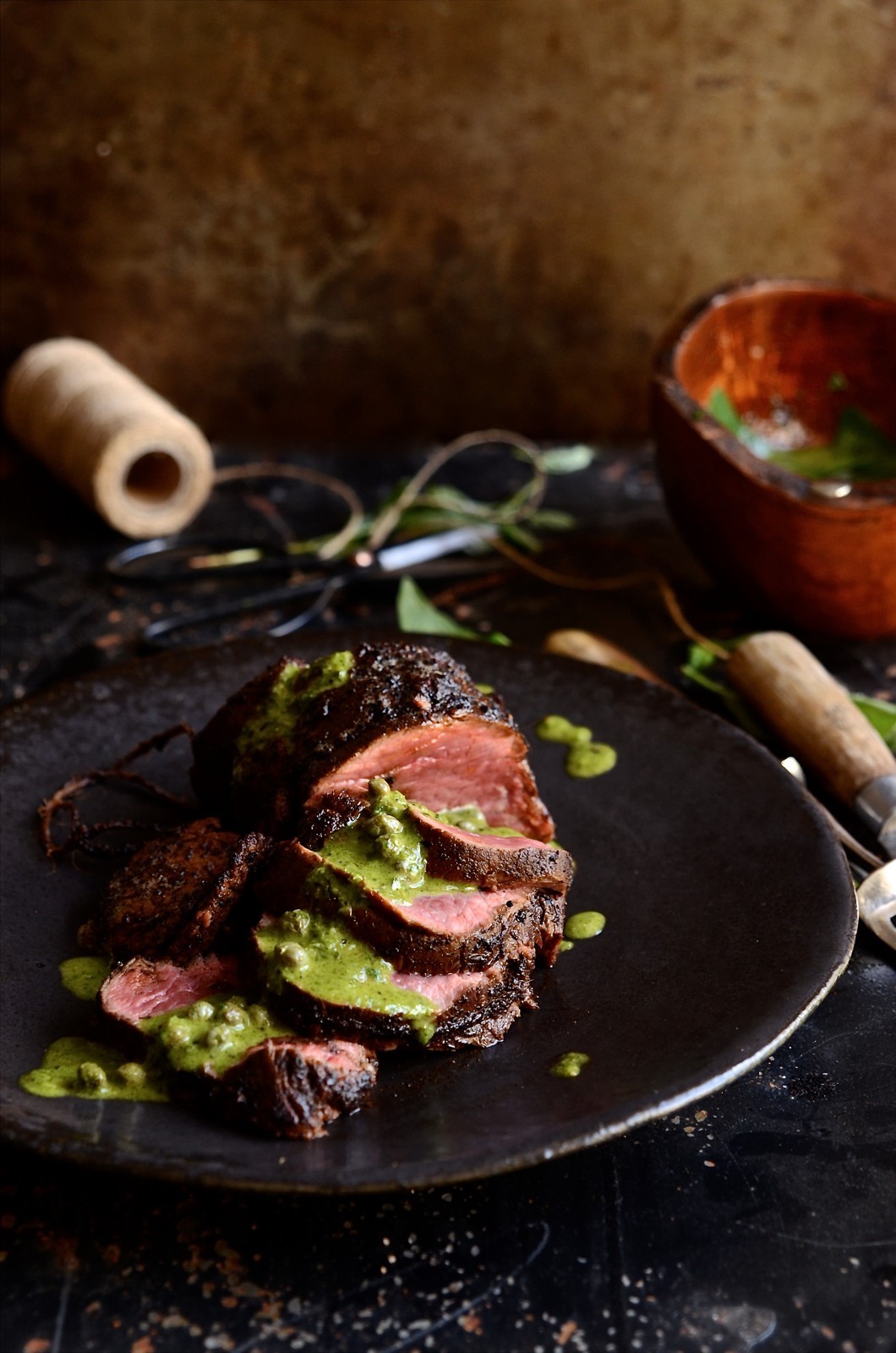 A robust spice rub adds concentrated flavour, especially if you're cooking a fillet of beef over open flames. Using a combination of paprika, cumin and Natura Sugars Light Muscovado Sugar, this Smoky Spice Rub is one of the most useful homemade rubs to have on hand. It goes well with red meat and chicken. Remember to season the meat generously with the rub for a deep, caramelised crust.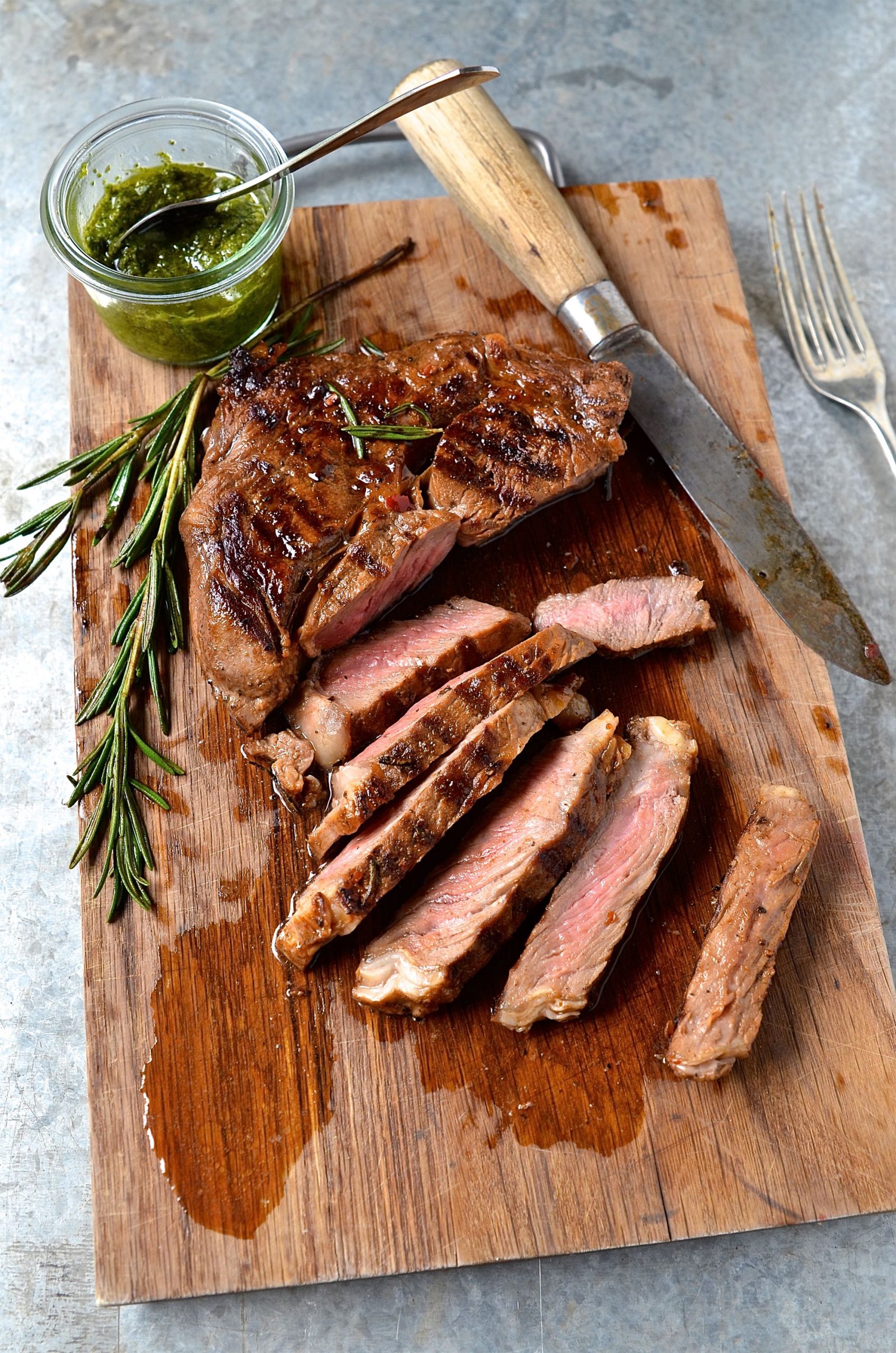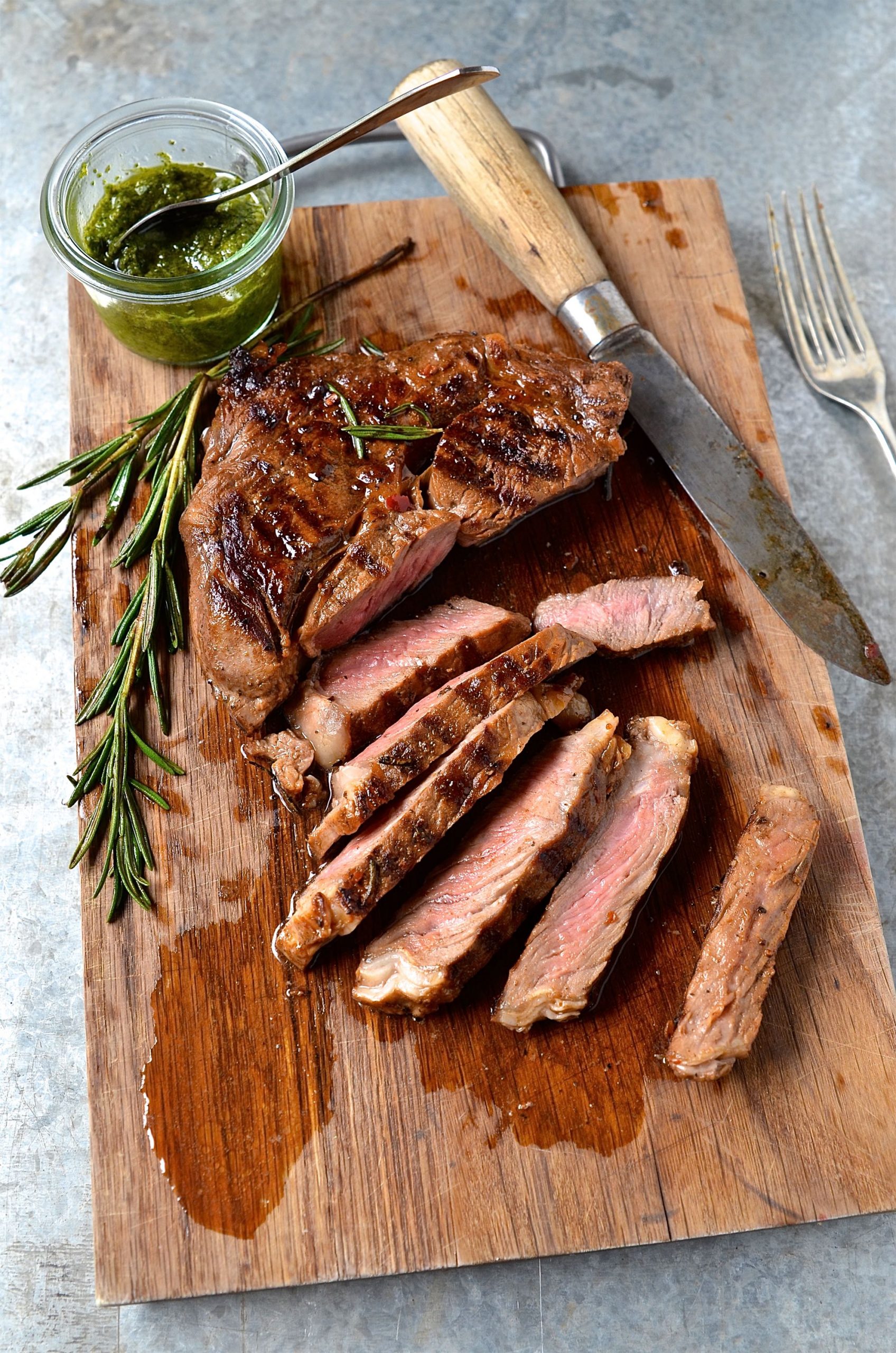 When meat is the hero, it's worth choosing a really good cut that's full of flavour. Grass-fed if possible. Fat marbling will ensure the meat is flavourful and juicy. We've been making this Marinated Rib eye Steak for years. Whenever we're cooking over coals, this is the recipe my husband loves to make. The marinade is super simple and versatile.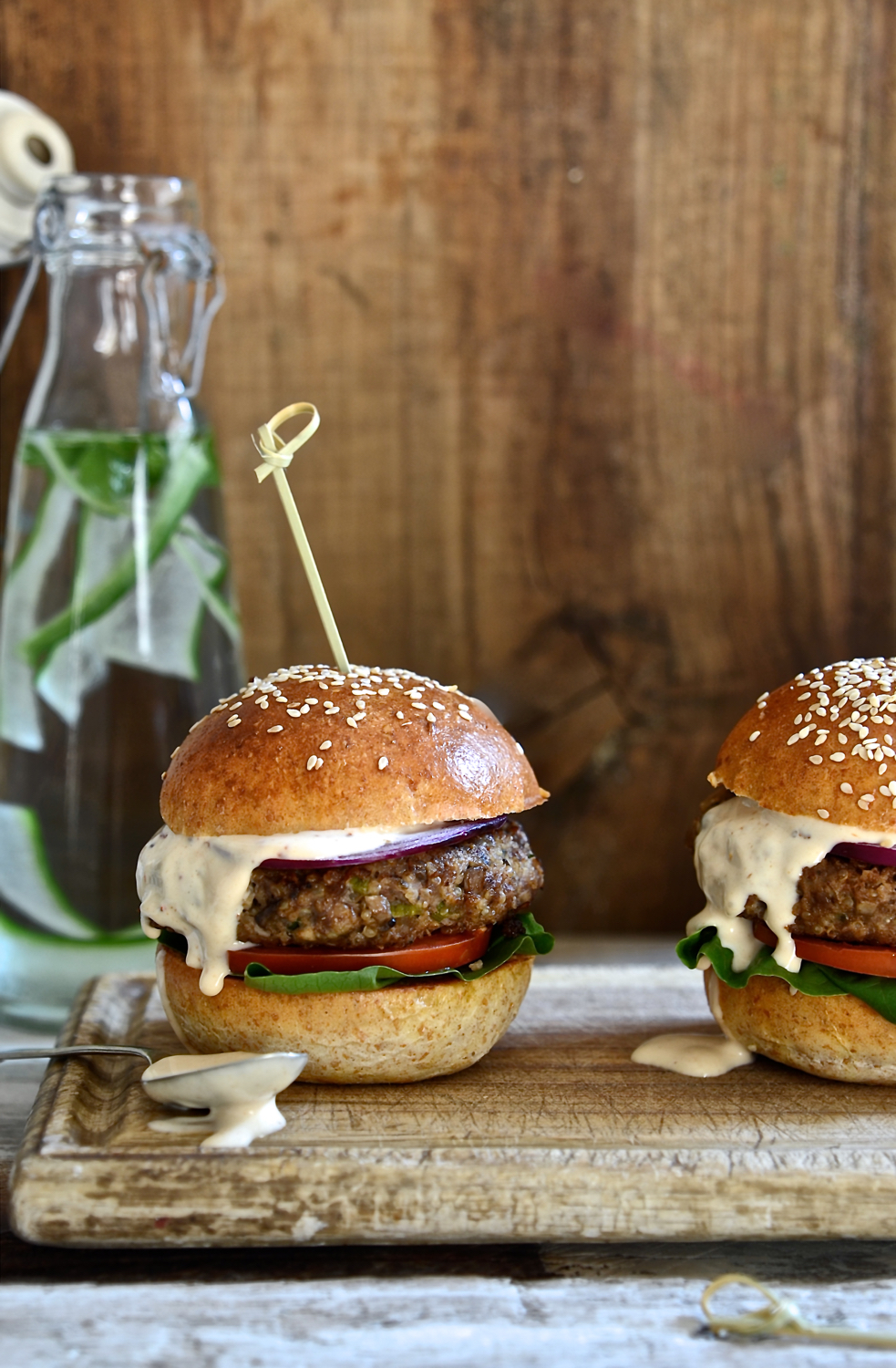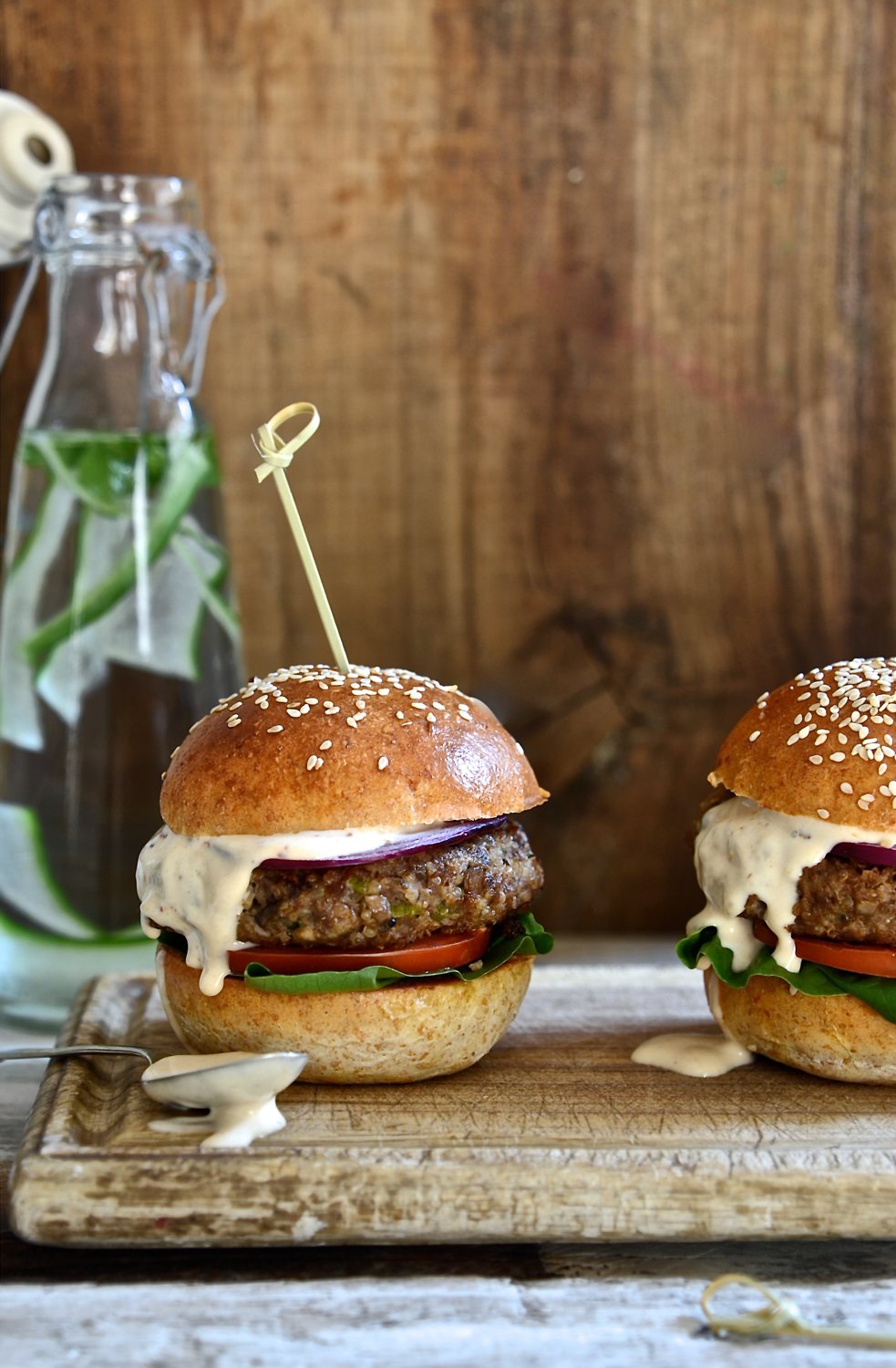 A good burger needs a decent bun and a meaty, flavourful patty to sandwich in between. For my Beef and mushroom burgers I use these spelt hamburger buns. A buttery brioche or wholemeal bun will also do. The beef patty is made with free-range beef, finely chopped portabellini mushrooms and quinoa. I'd recommend you make double and freeze half. The chipotle mayo is extremely good too.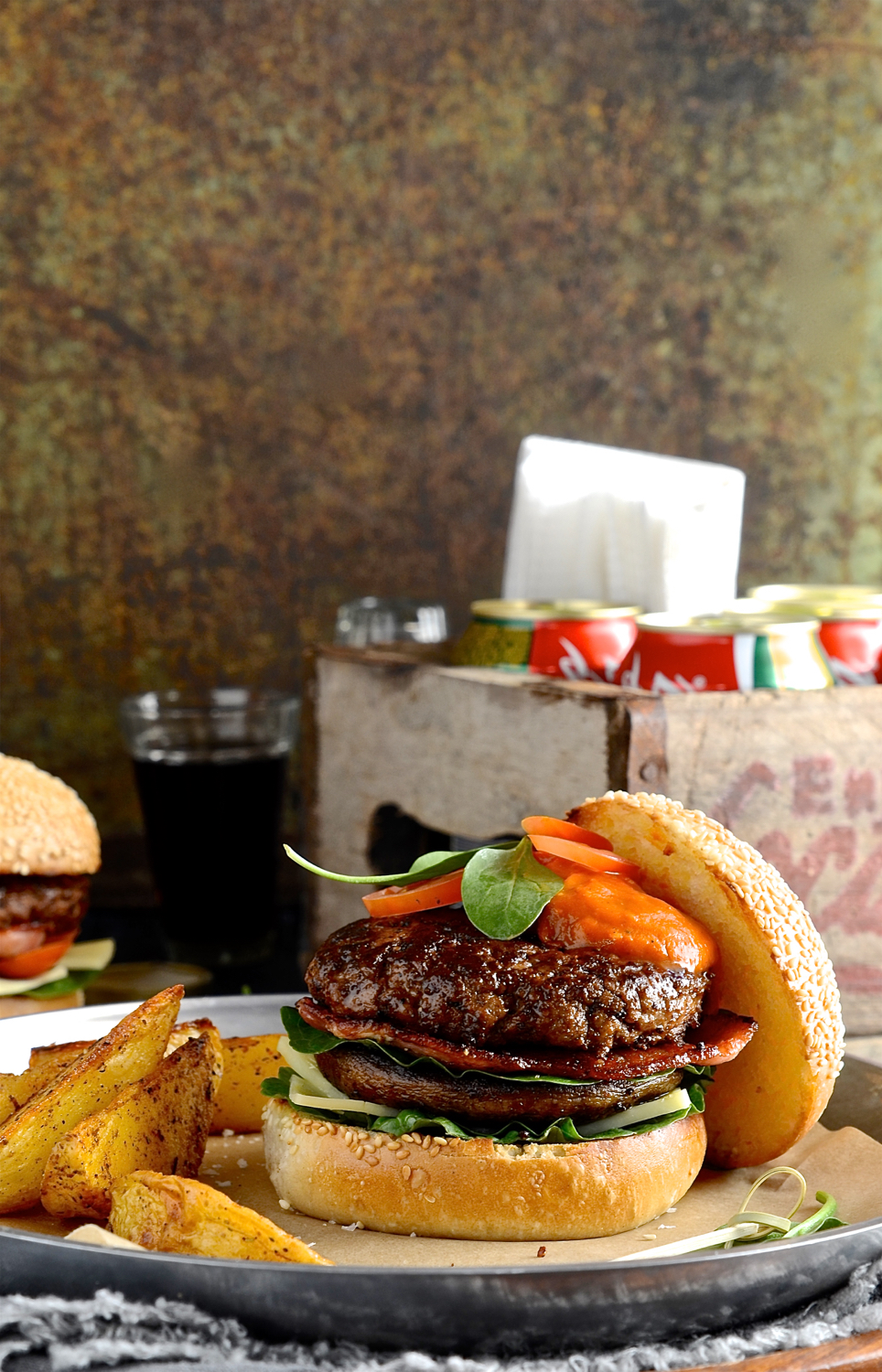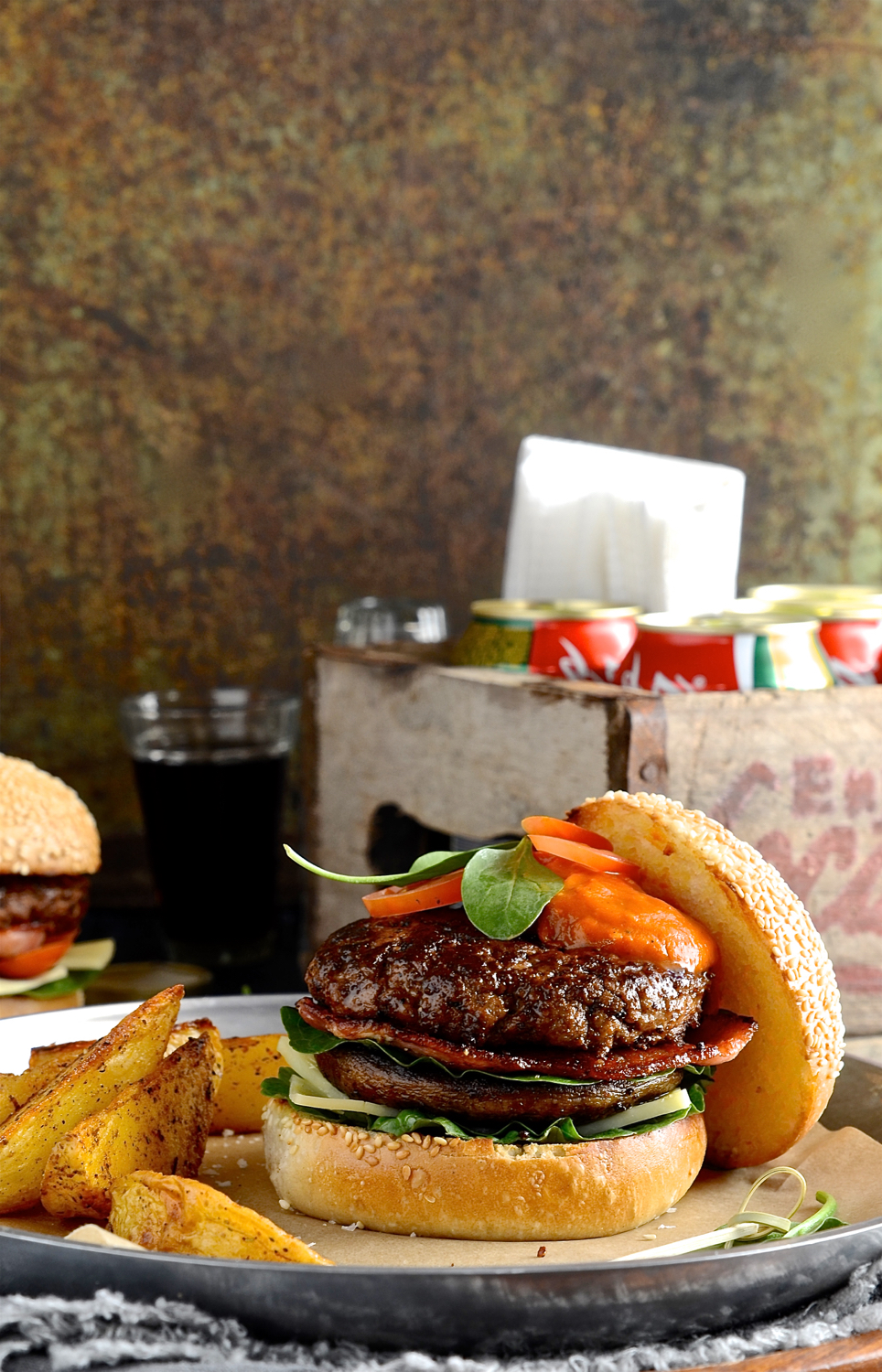 When I first started blogging, this was one of the recipe I developed in collaboration with Food 24. If I had to choose an Ultimate Beef burger, this would be it.  You'll find the recipe for my Gourmet Beef burgers on the new Food 24 website. It comes with a smoky tomato sauce recipe that's worth bottling.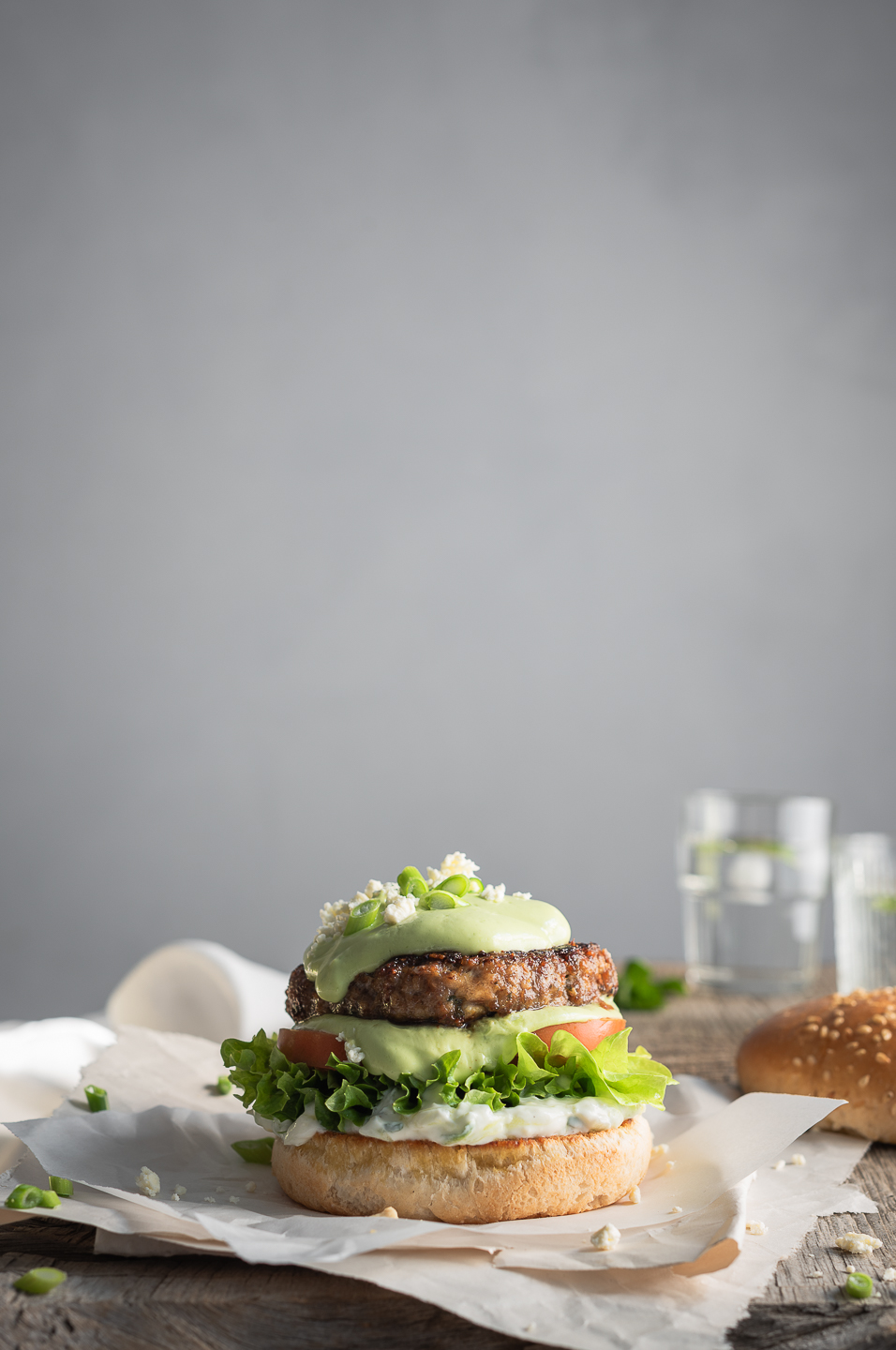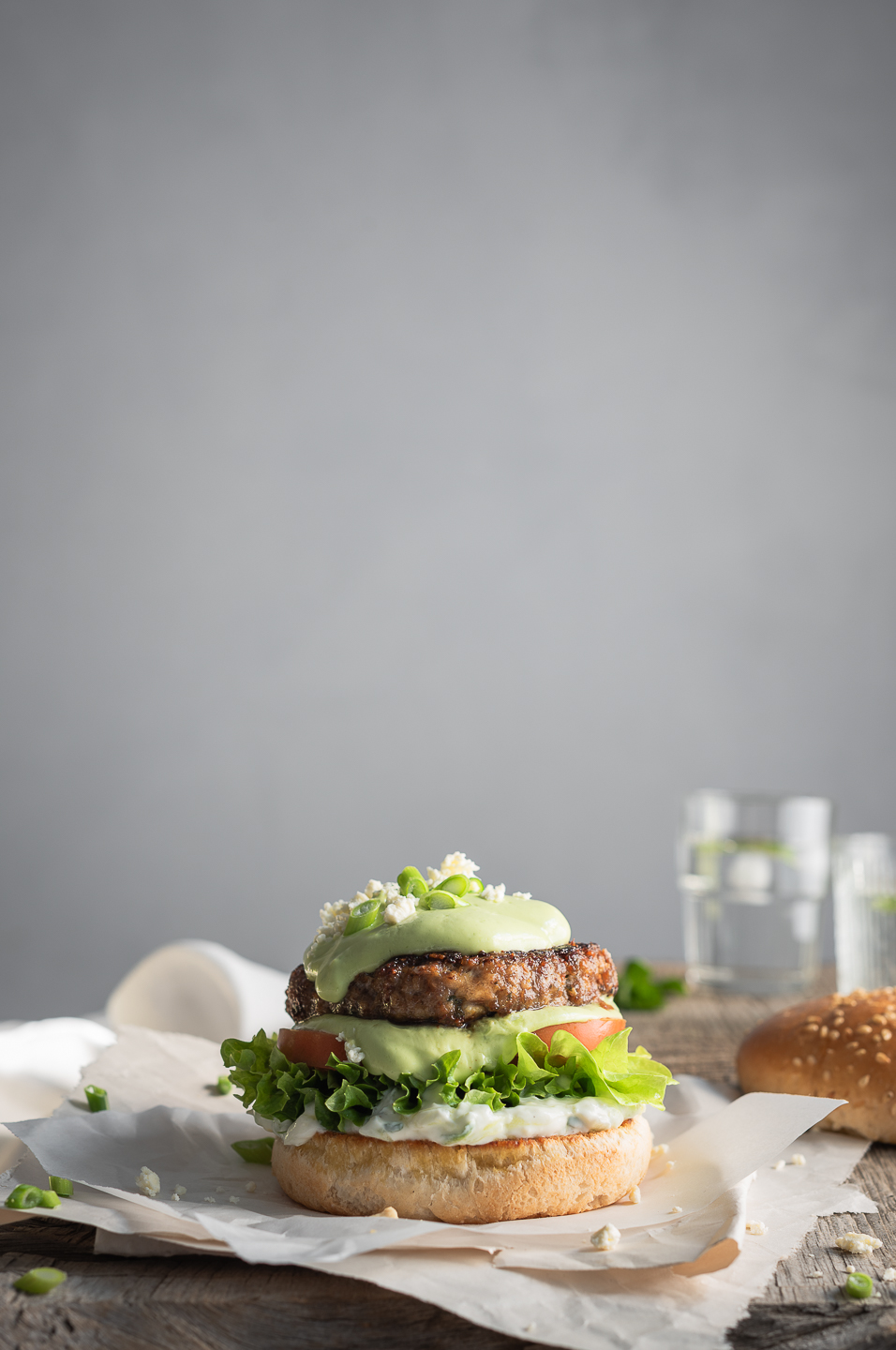 The star of any burger, is obviously the patty. Chicken, beef and lamb lend themselves well to Greek flavourings. Minty and fresh with the salty astringency of feta and lemon. How can it be anything but good? If you feel these Greek-style burgers need a side, oven-roasted sweet potato wedges with lemon salt are the bees knees.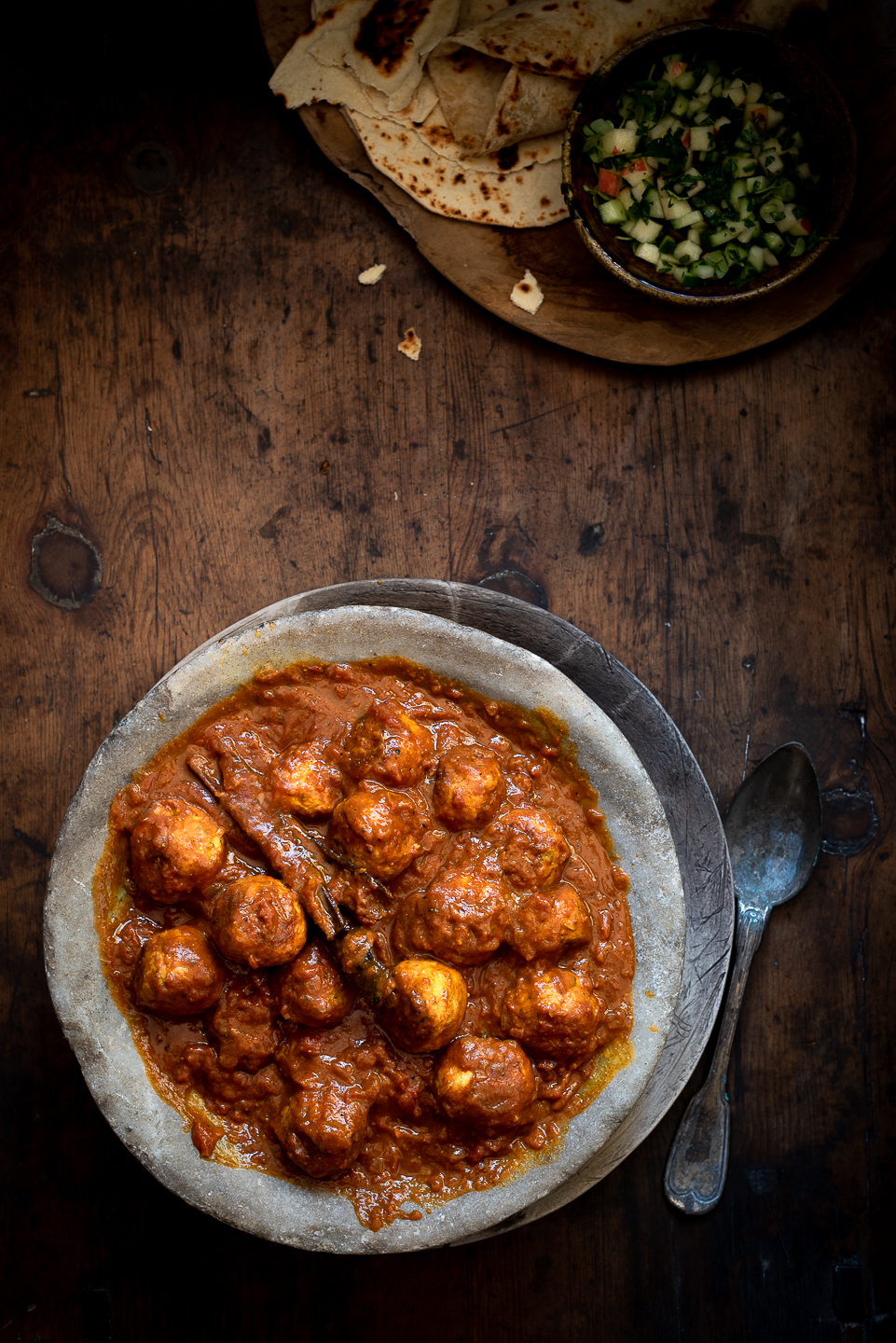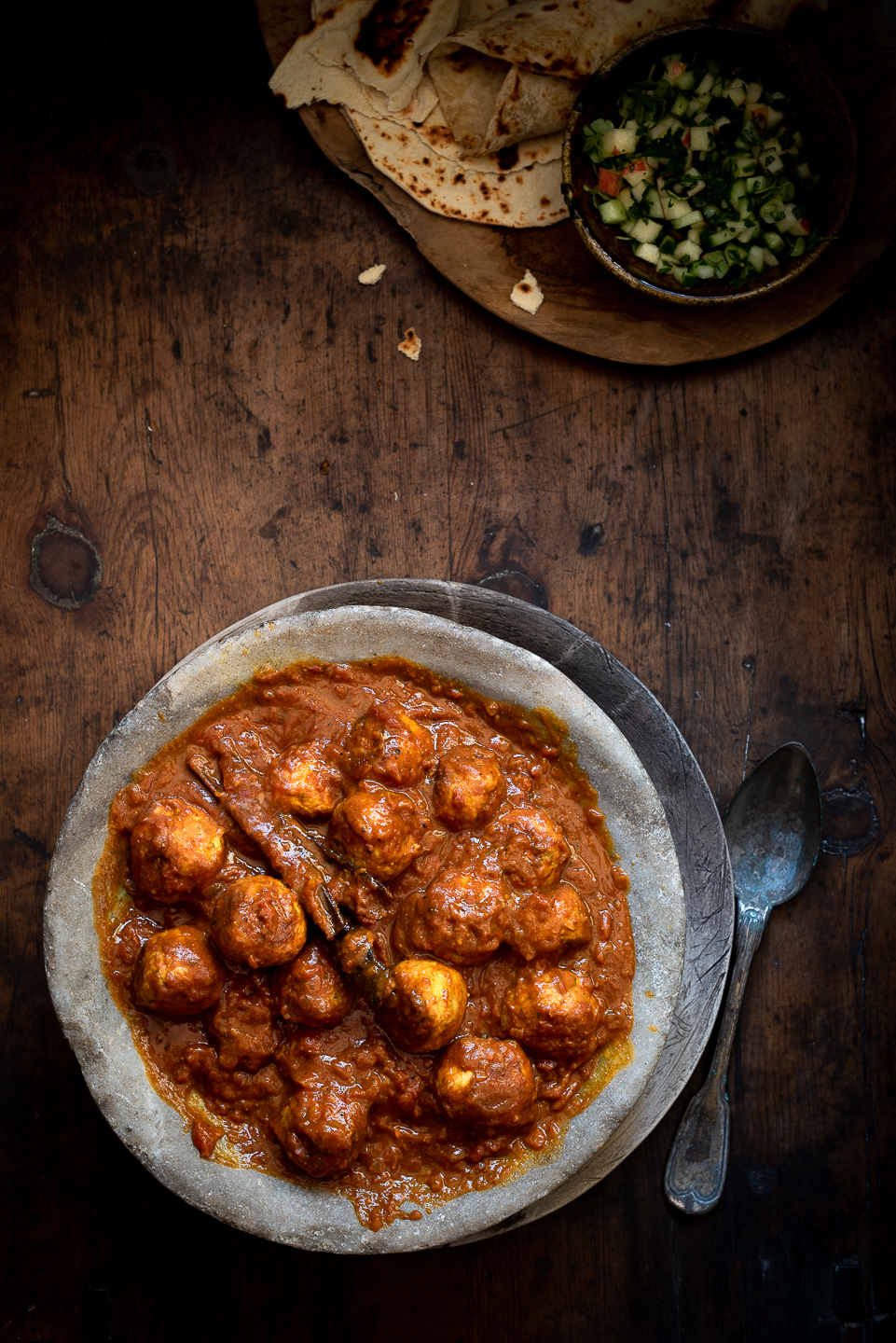 It's impossible to think of South African food without the bright and cheerful flavours of Malay cooking. I made these Cape Malay Chicken meatballs several months back. It was an instant hit, both locally and abroad. You won't want to miss it.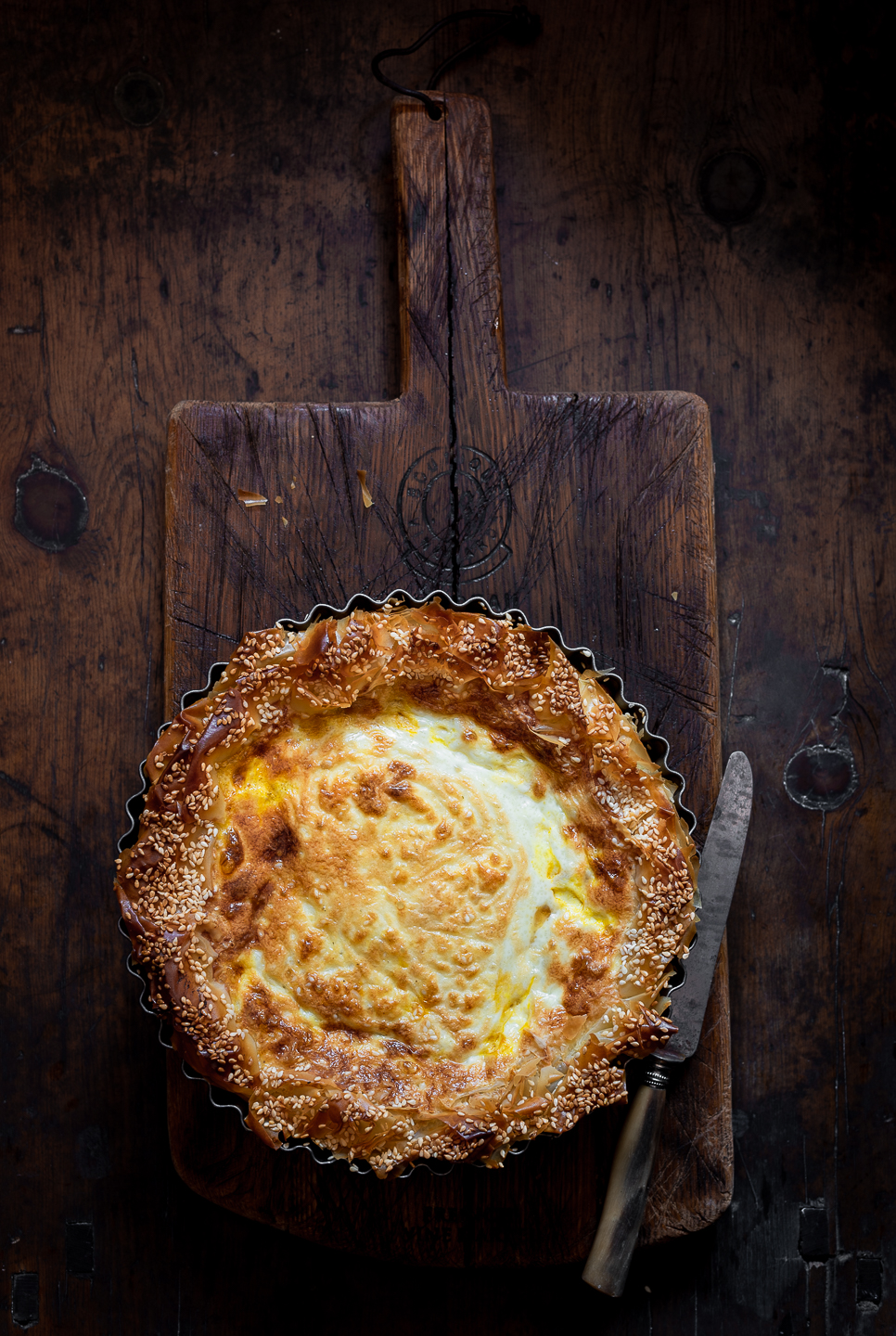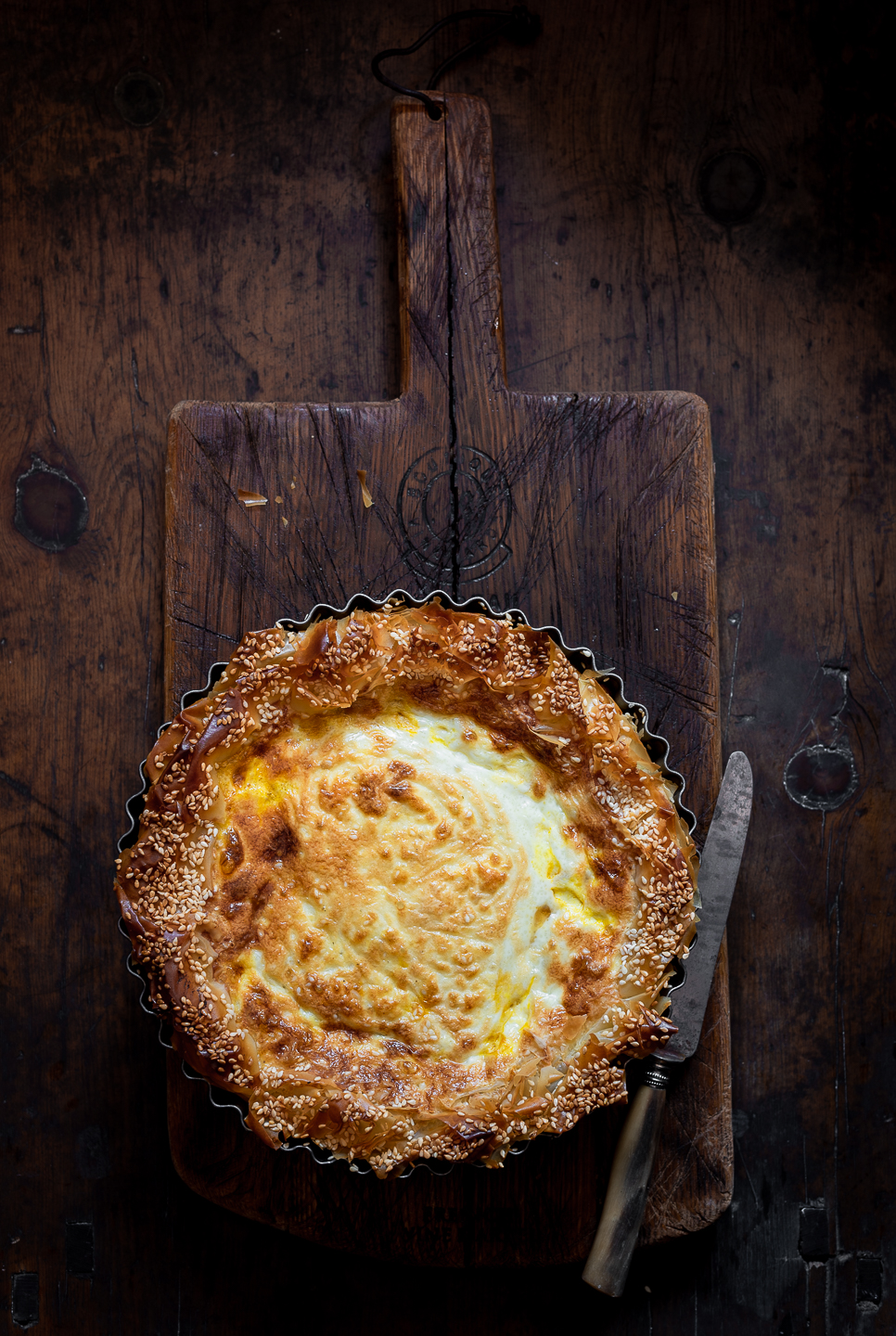 A definite favourite on our table for Heritage Day is this Chicken Bobotie Pie with a golden sesame crust. Hidden beneath the turmeric-stained custard lies one of South Africa's most iconic dishes. Imbued with flamboyant flavourings and warming spices, Bobotie needs little embellishment. Here, I've used chicken mince in place of the more traditional beef or pork. It makes a delightful change. As too does the sesame encrusted phyllo pastry. The recipe is from my Ebook, Beautiful Home Food. It's available Here.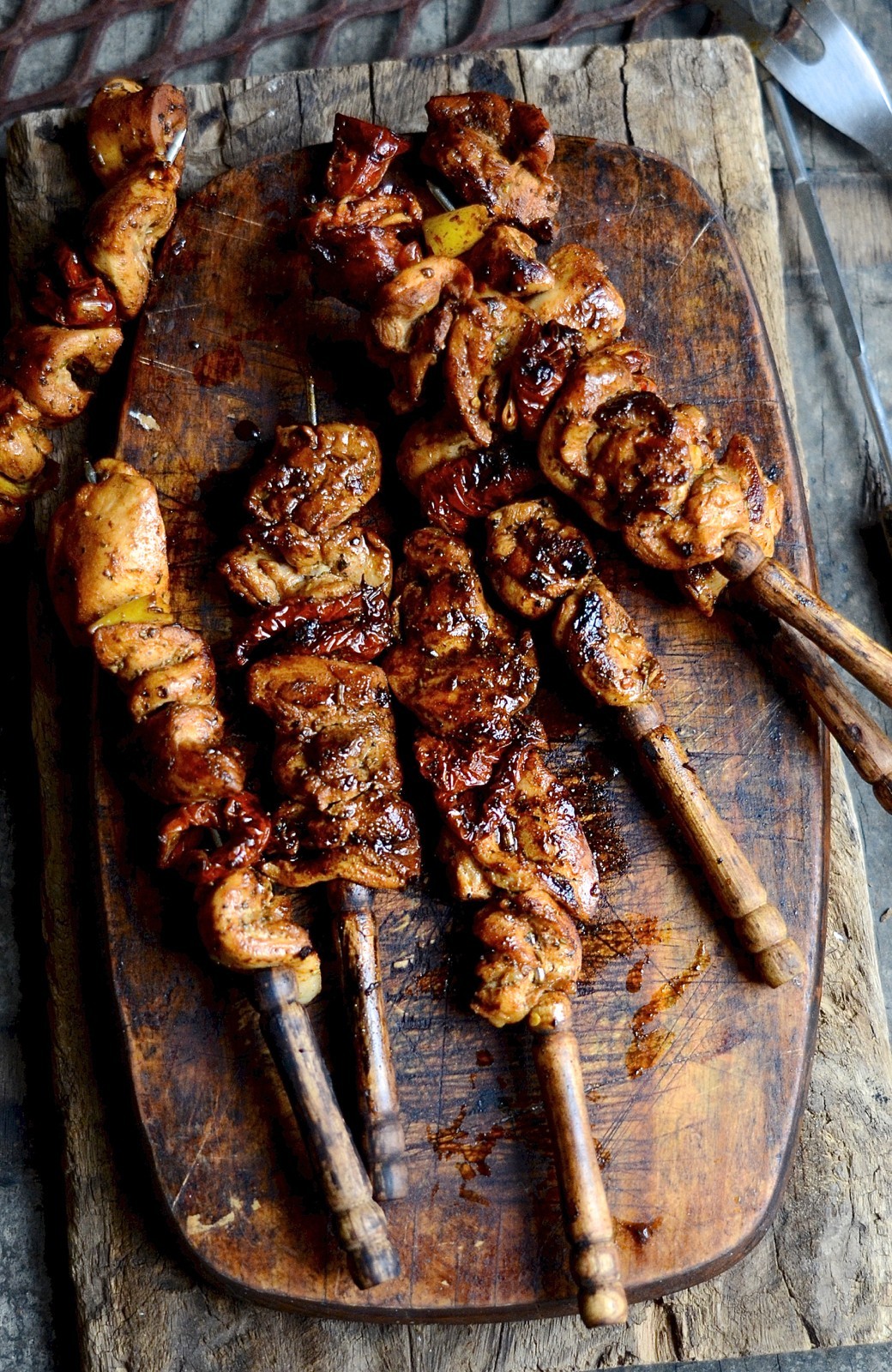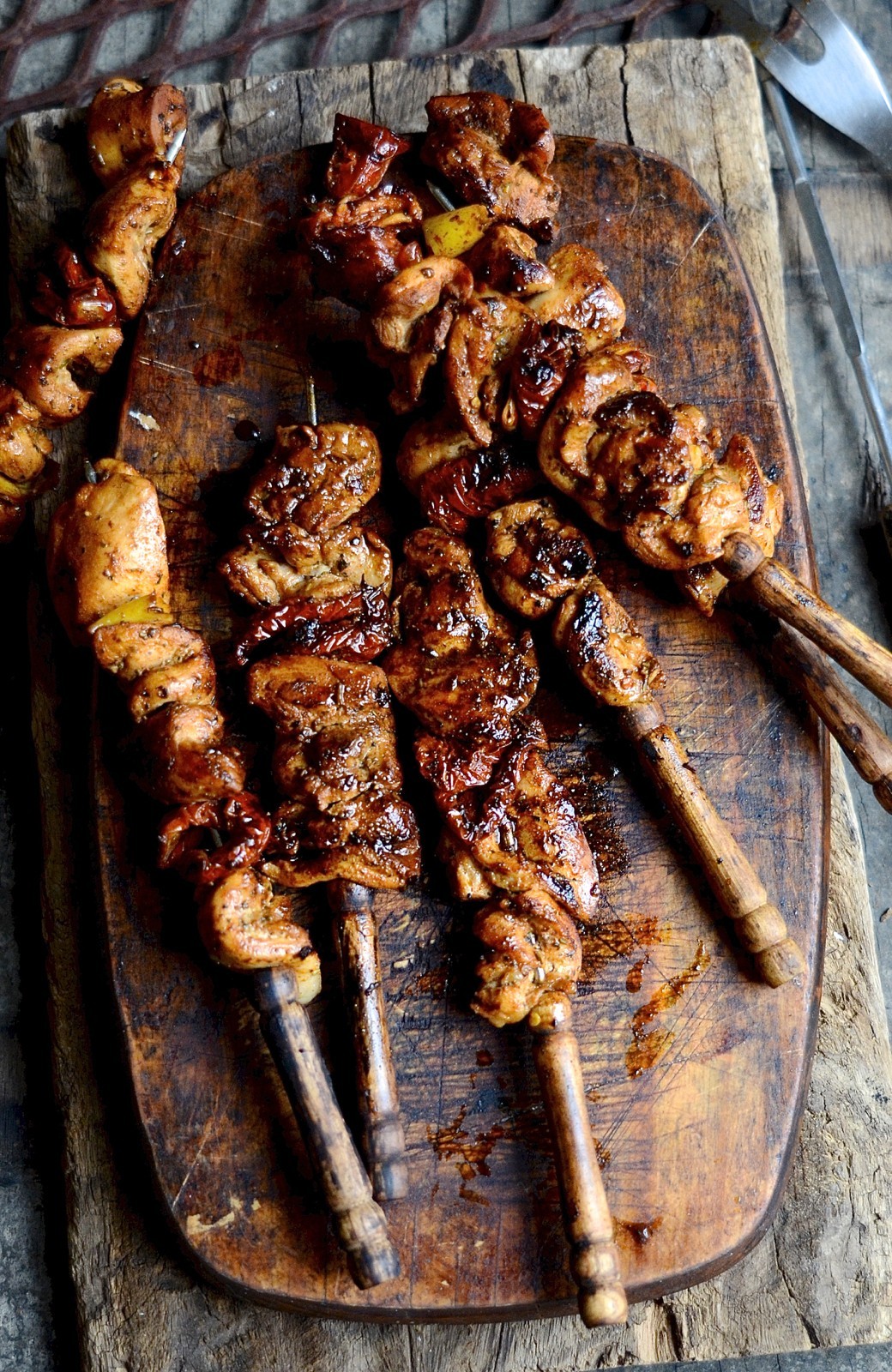 Open fire cooking is an age old form of preparing food. According to anthropologist Richard Wrangham, this ancient practice was as basic as throwing meat straight into the fire. Possibly the original version of Steers flame grilled? When it comes to fire-food, Lemon and herb chicken kebabs are my go to recipe.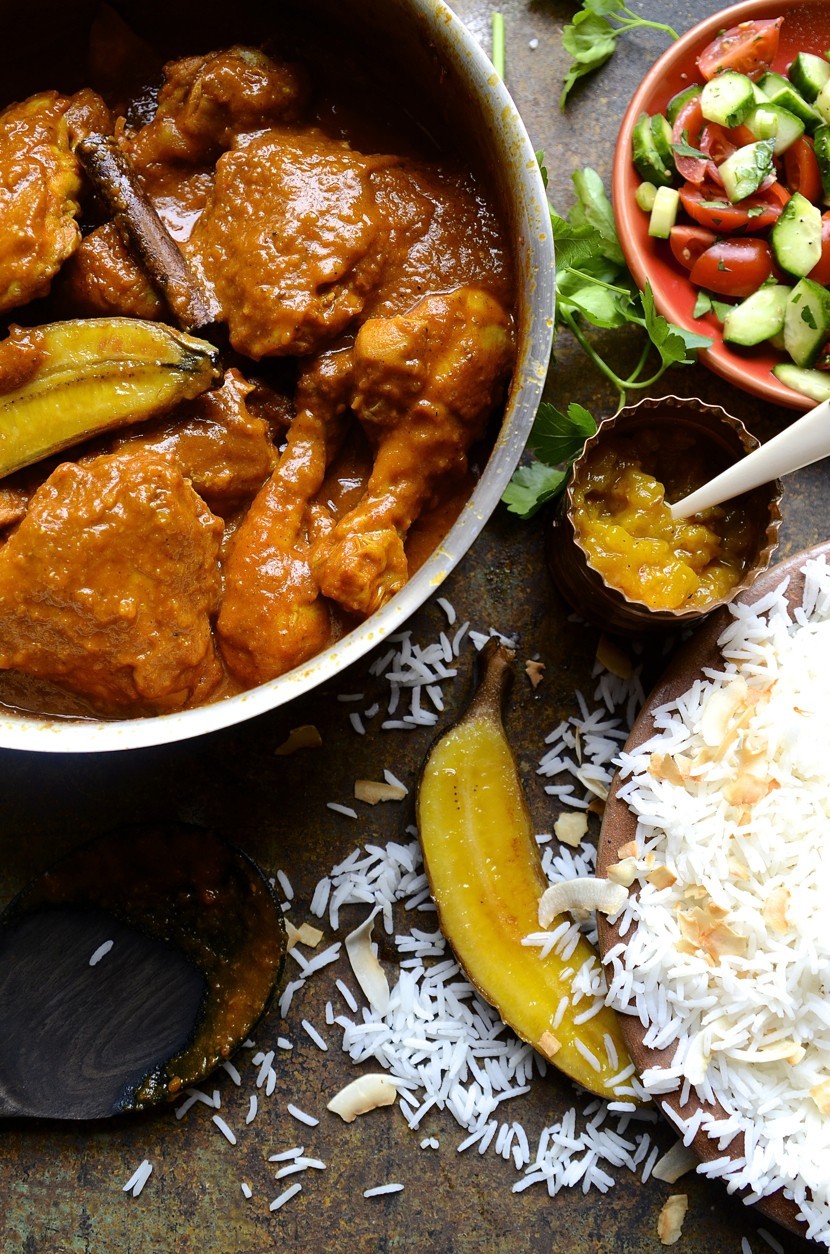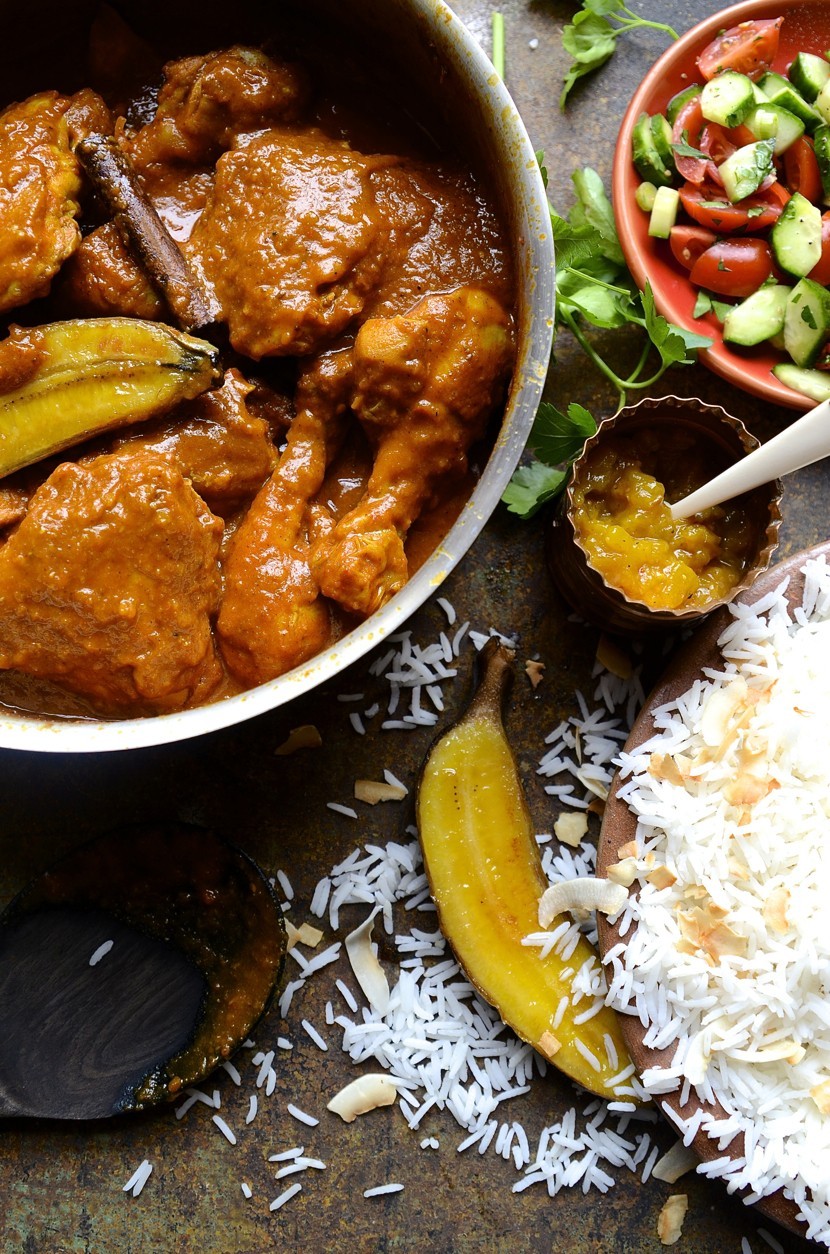 Cape Malay chicken curry with roasted bananas