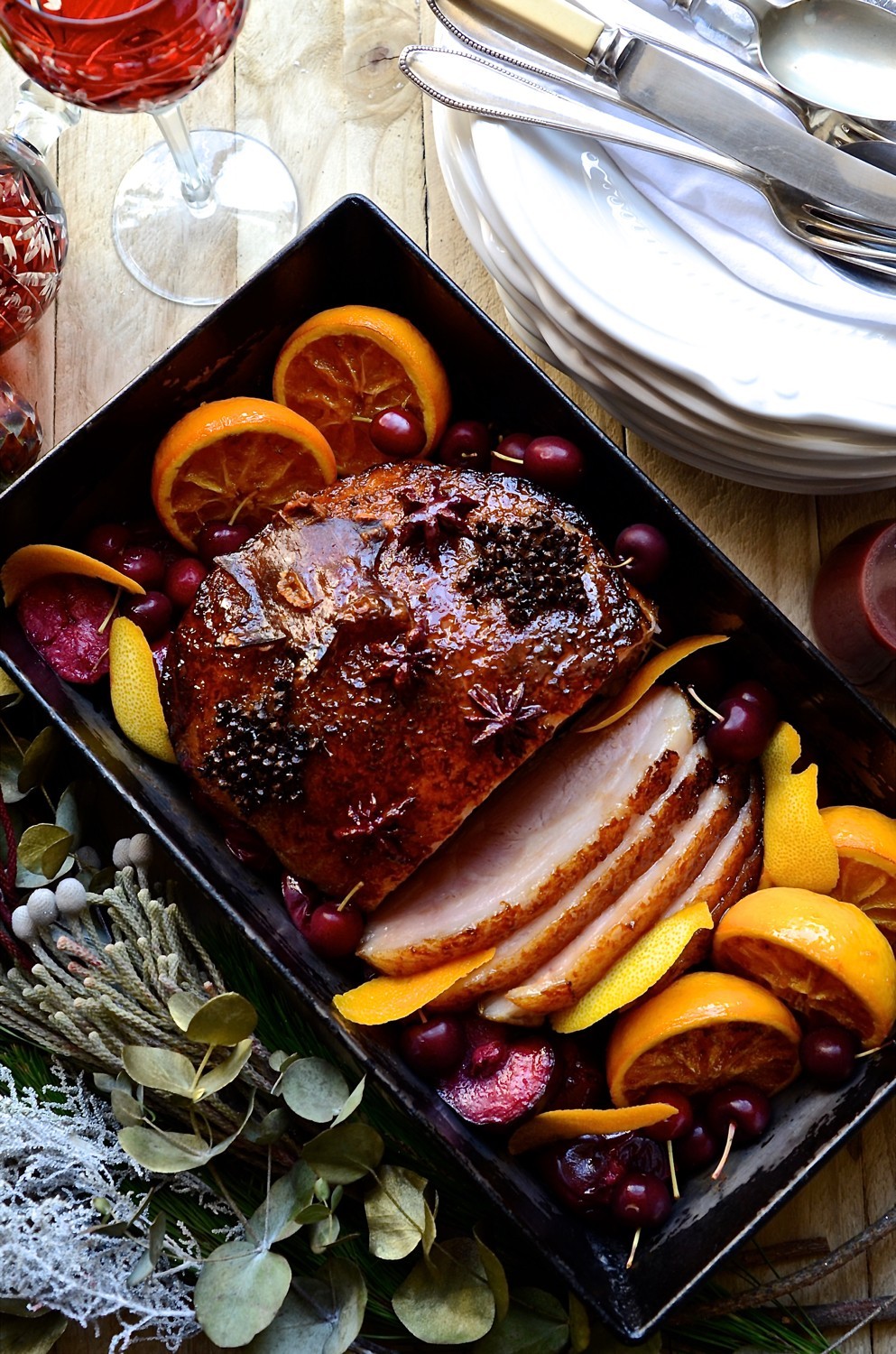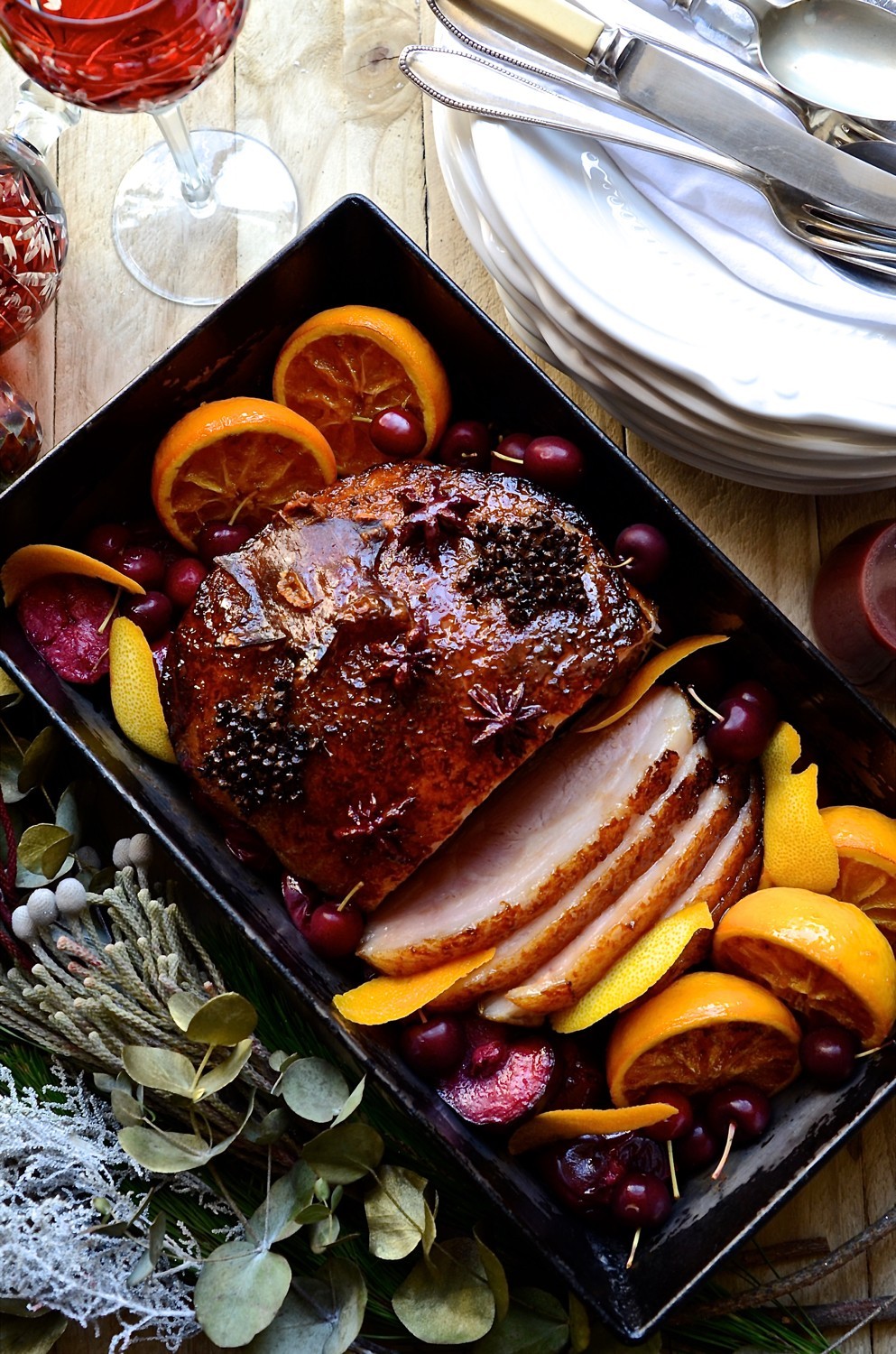 If you're still debating the centrepiece for your festive gathering, these ten roast recipes for the holidays offers rich rewards. This year, as per my daughter Sabrina's request, I'll be serving her favourite maple glazed gammon with burgundy plum sauce. Gammon remains one of the most popular roasts for special occasions and holiday gatherings. If you follow the cooking times, success is sure. When it comes to celebrations, a handsome glistening gammon steals the show.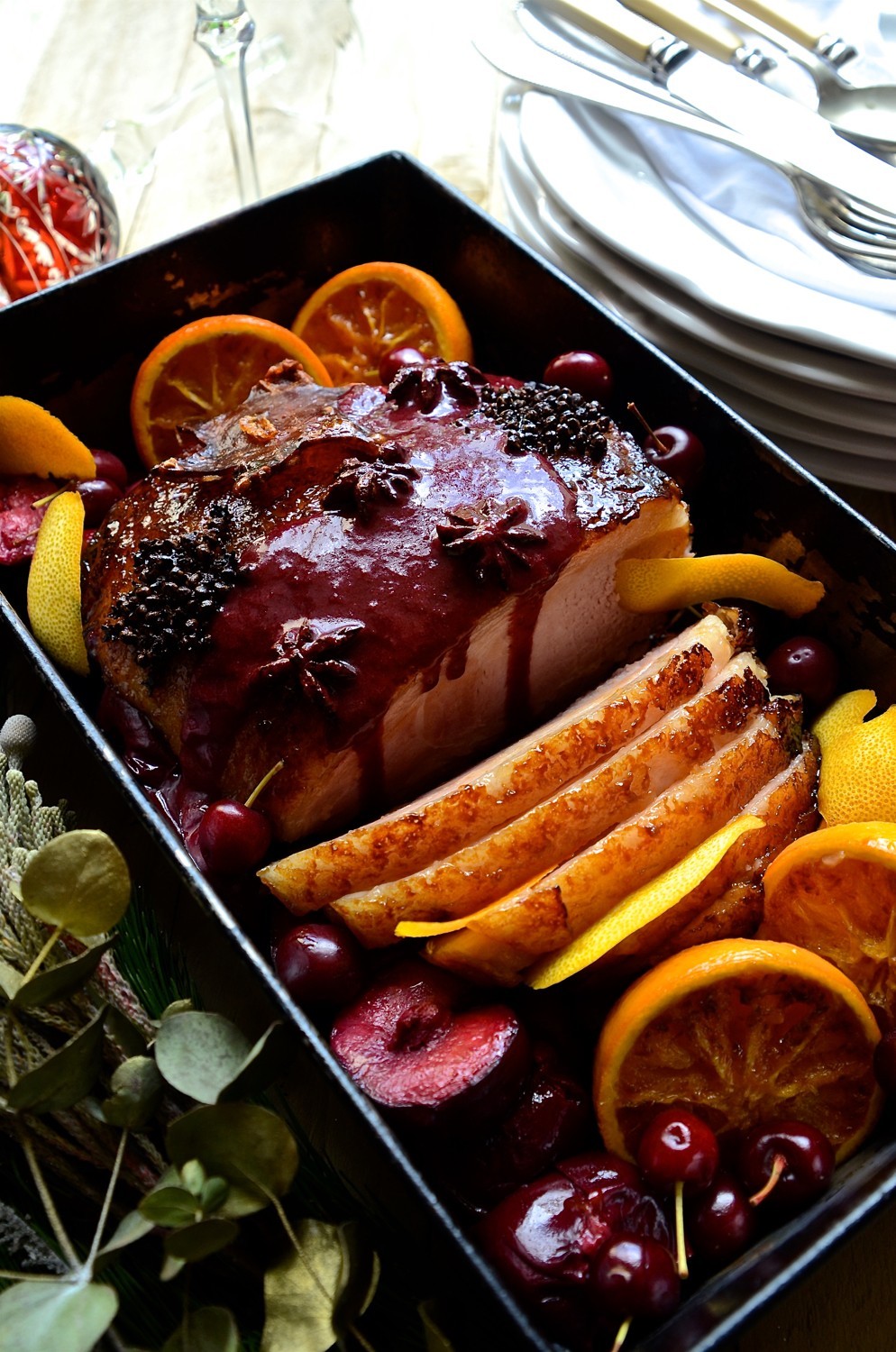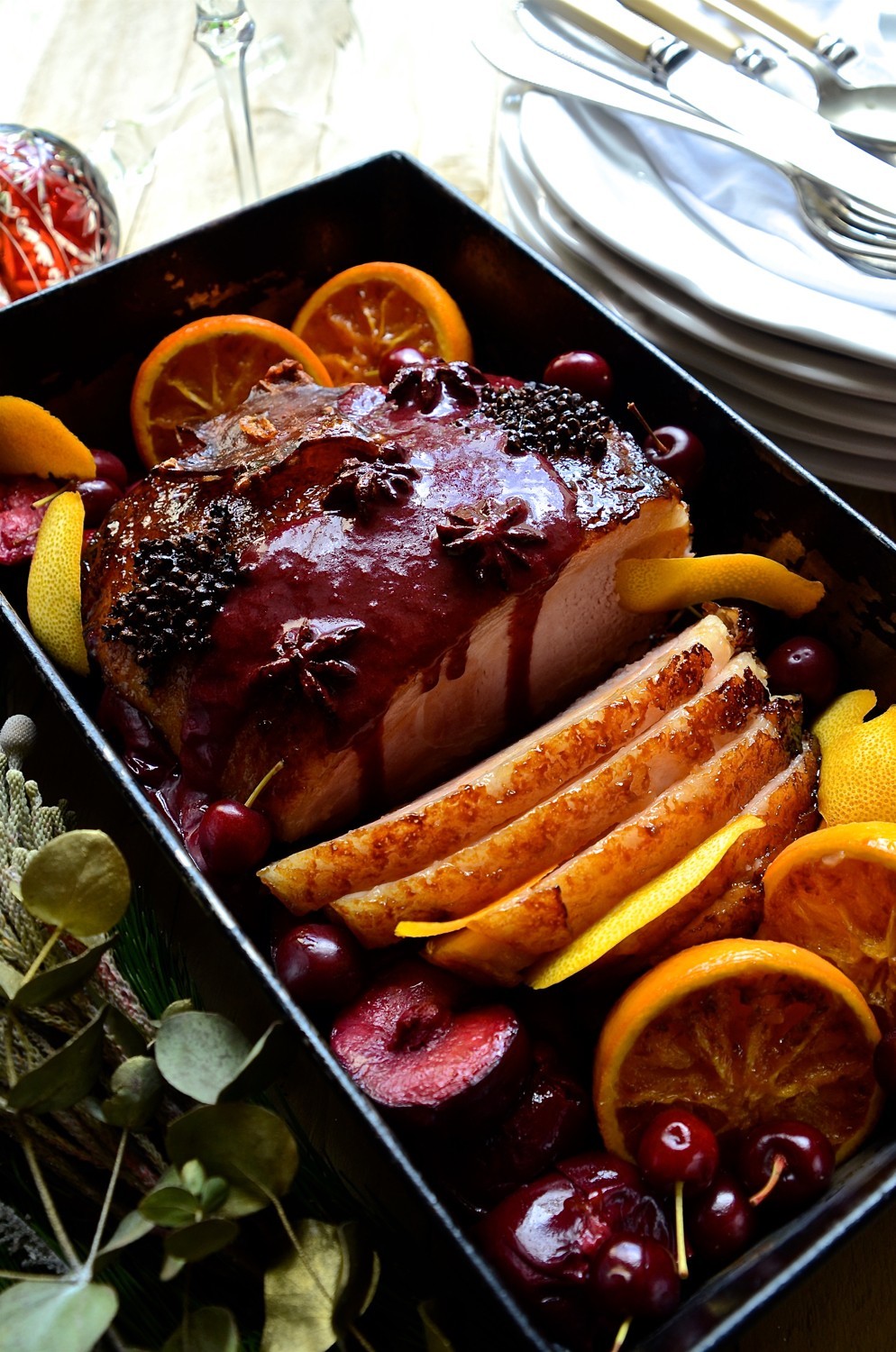 If you're not quite up for turkey, roast chicken is the next best thing. For this buttered roast chicken, I've made a herb butter to flavour and baste the chicken. To the tray, I add as many sweet potatoes possible, a whole lemon and plenty garlic. The heat elicits all the woody aromas of rosemary and sage, mingled with buttery chicken juices.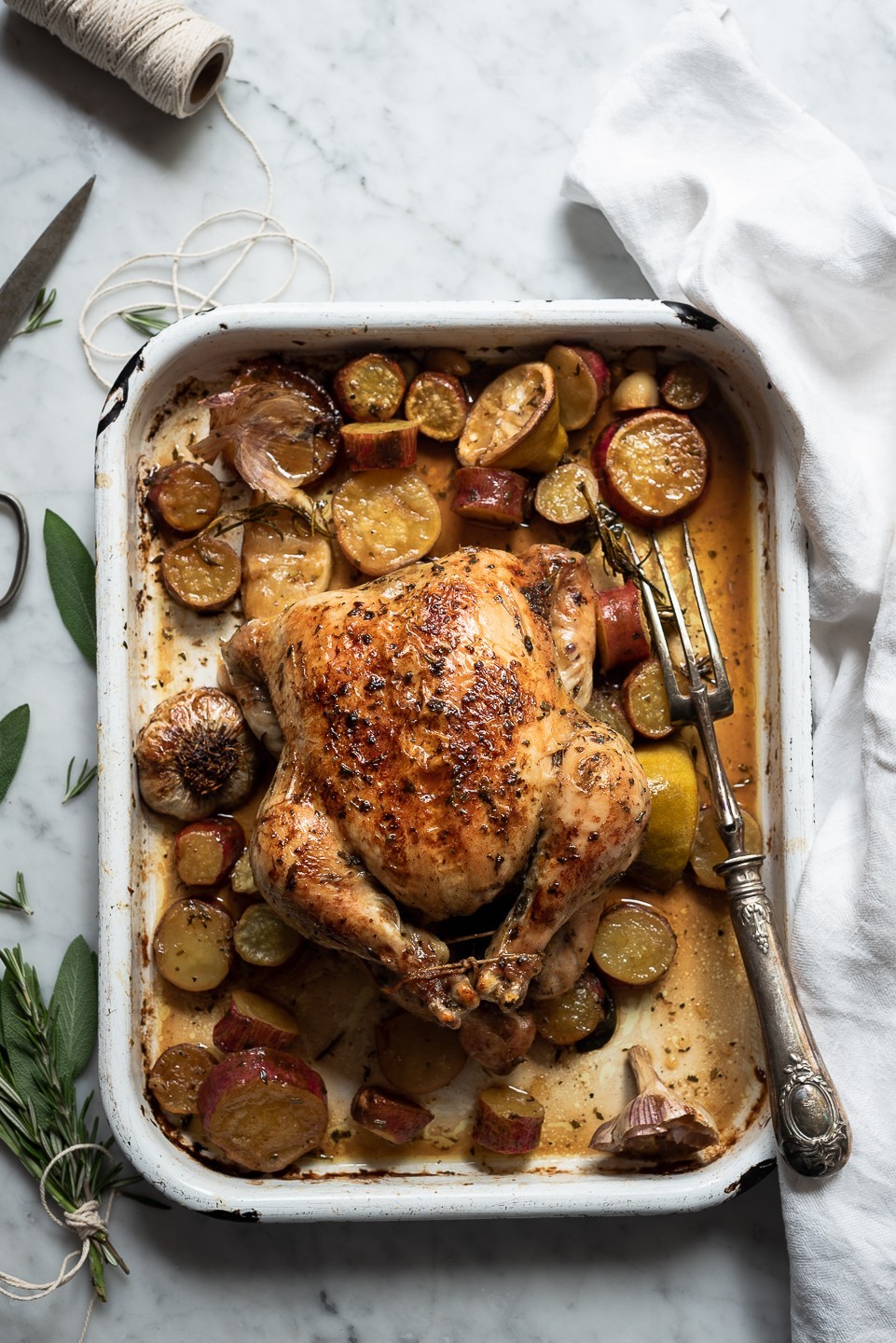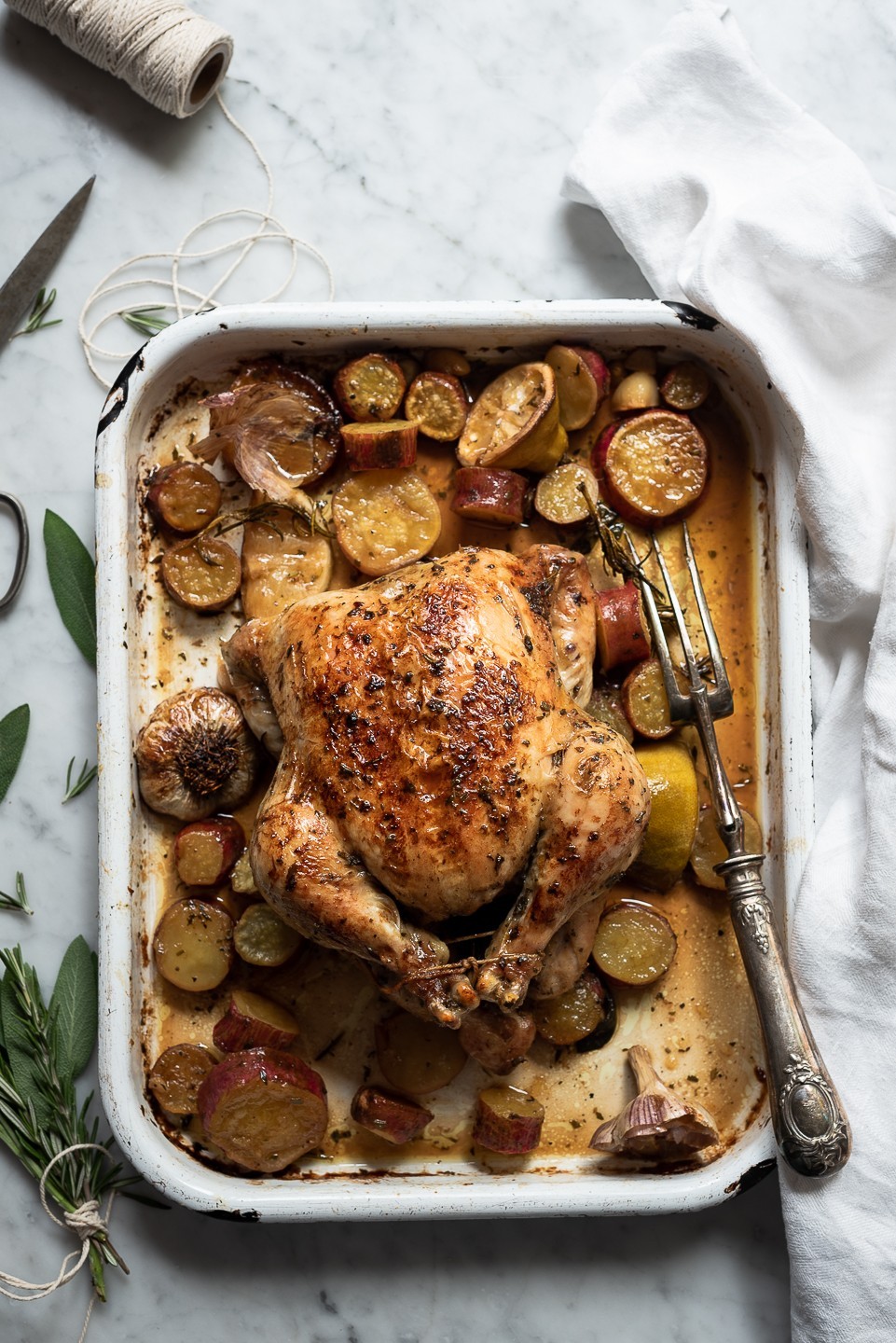 If you're looking to breathe new life into chicken fillets, my bacon wrapped chicken is just the ticket. I stuff them with ricotta and sundried tomatoes before sautéing in a creamy, parmesan sauce. A couple of sprigs of lemon thyme brings about a fresh, lemony tang. Serve with steamed green beans or tender-stem broccoli. Fluffy mashed potatoes or polenta would also be lovely.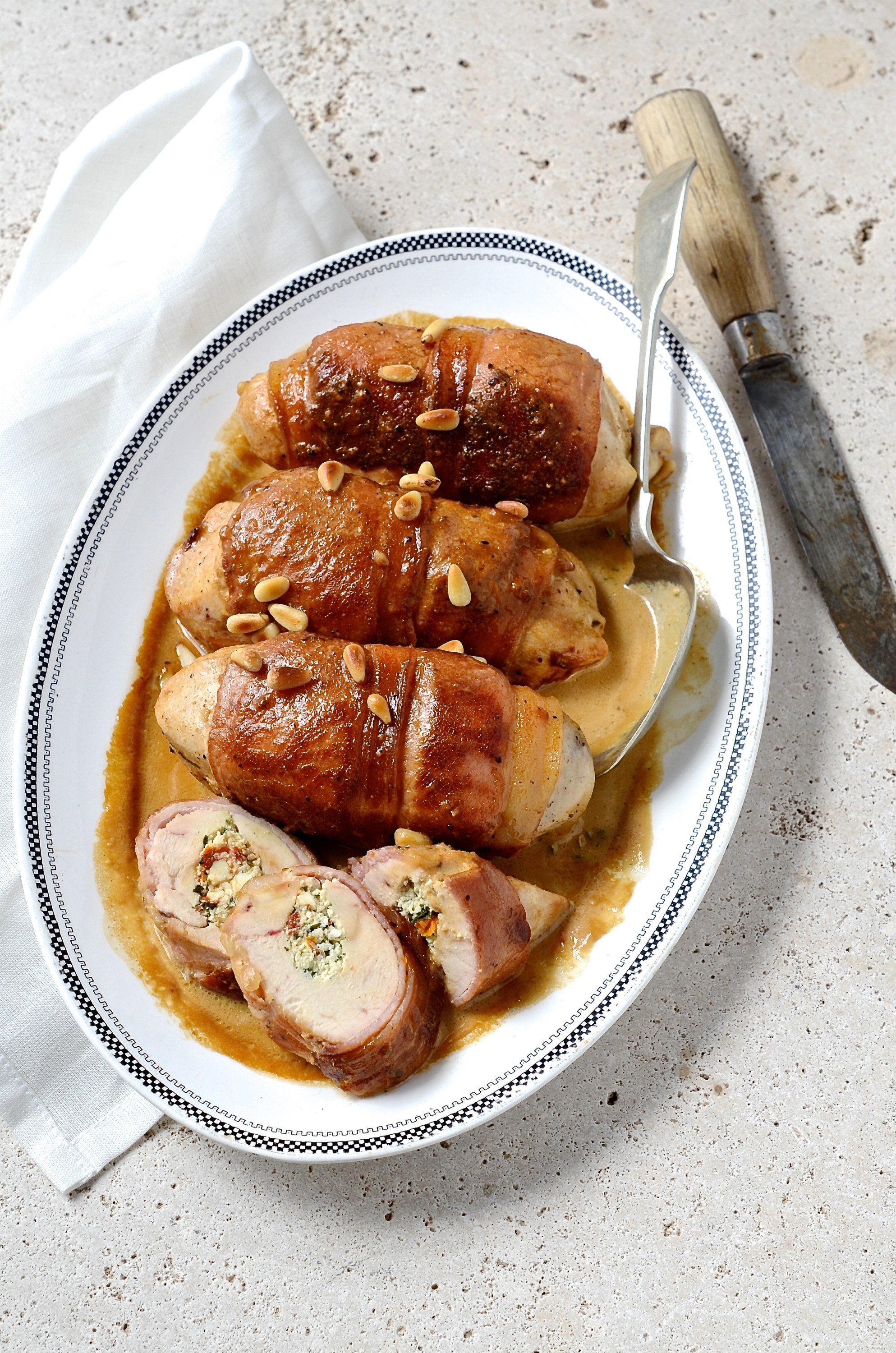 Eating outside is one of summer's simplest pleasures. When the air smells of jasmine blossoms, we head outdoors for unhurried lunches and casual, dusky suppers. There are few things I love more than shared gatherings and a simple table laden with beautiful food – crusty bread, a spectacular spring green salad and a memorable main, like this Roast Salmon with Rosé and Shallot Yoghurt.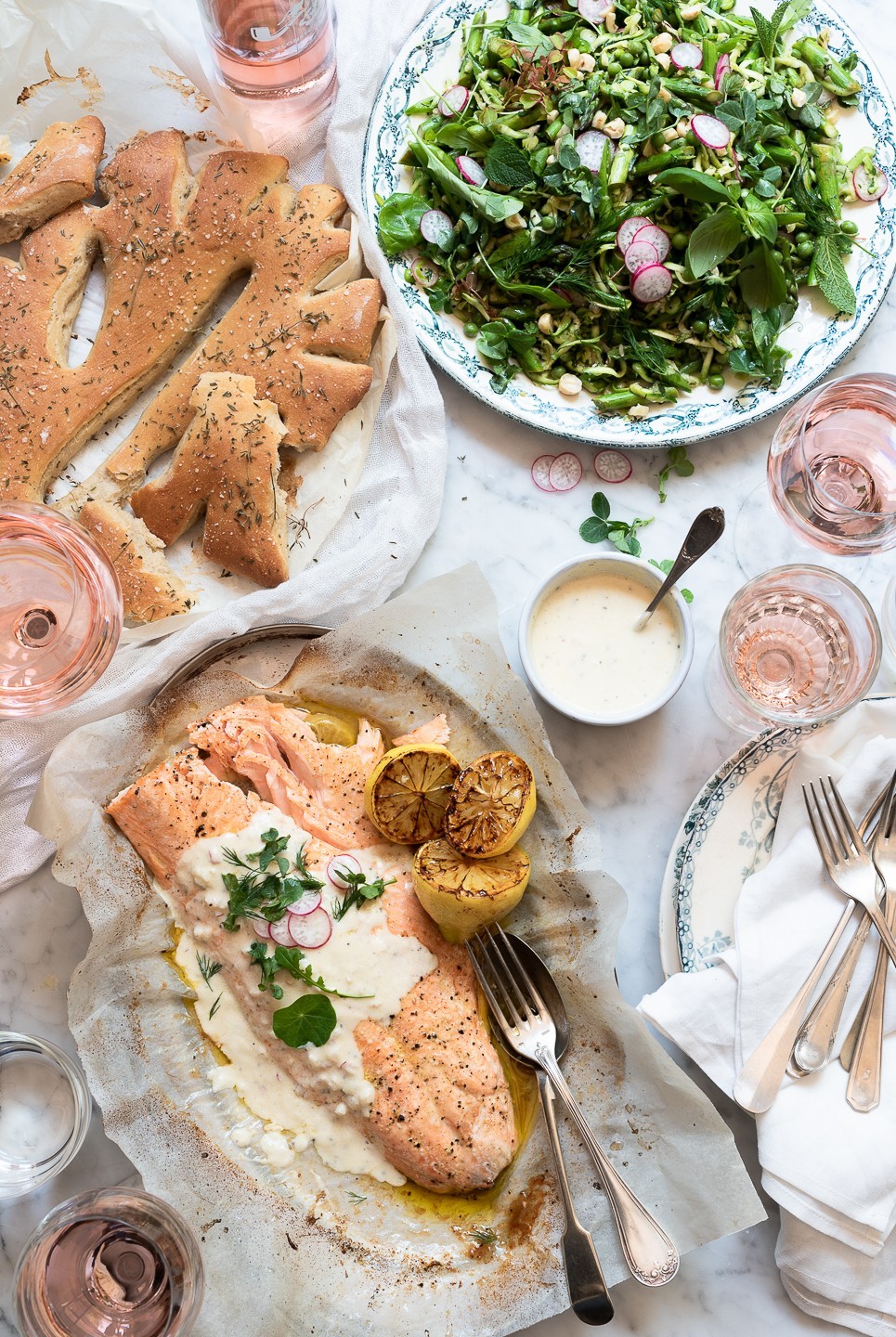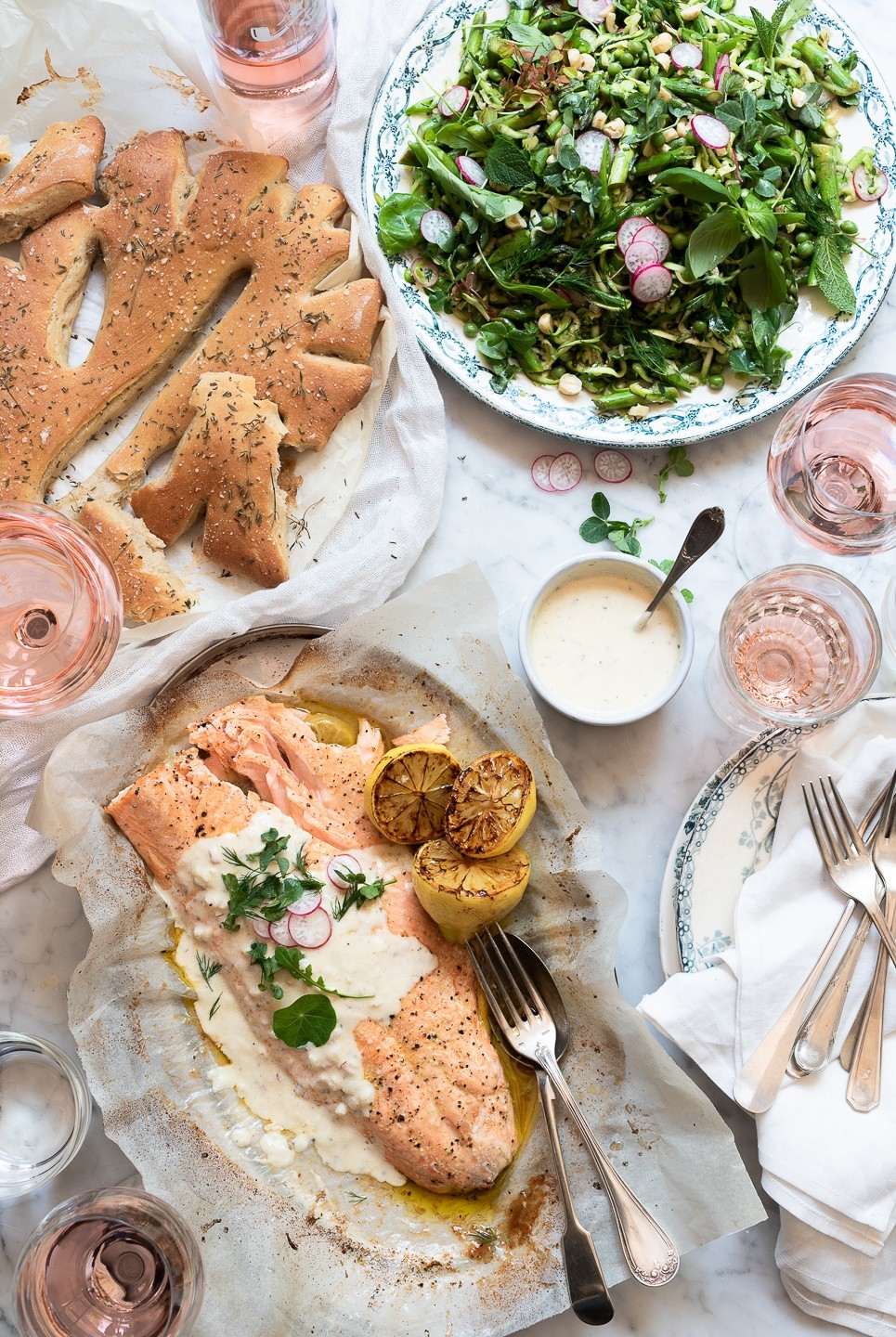 I love cooking with wine. It adds a polished finish to this perfect roast fillet of beef. Served with horseradish cream, it's rather fabulous.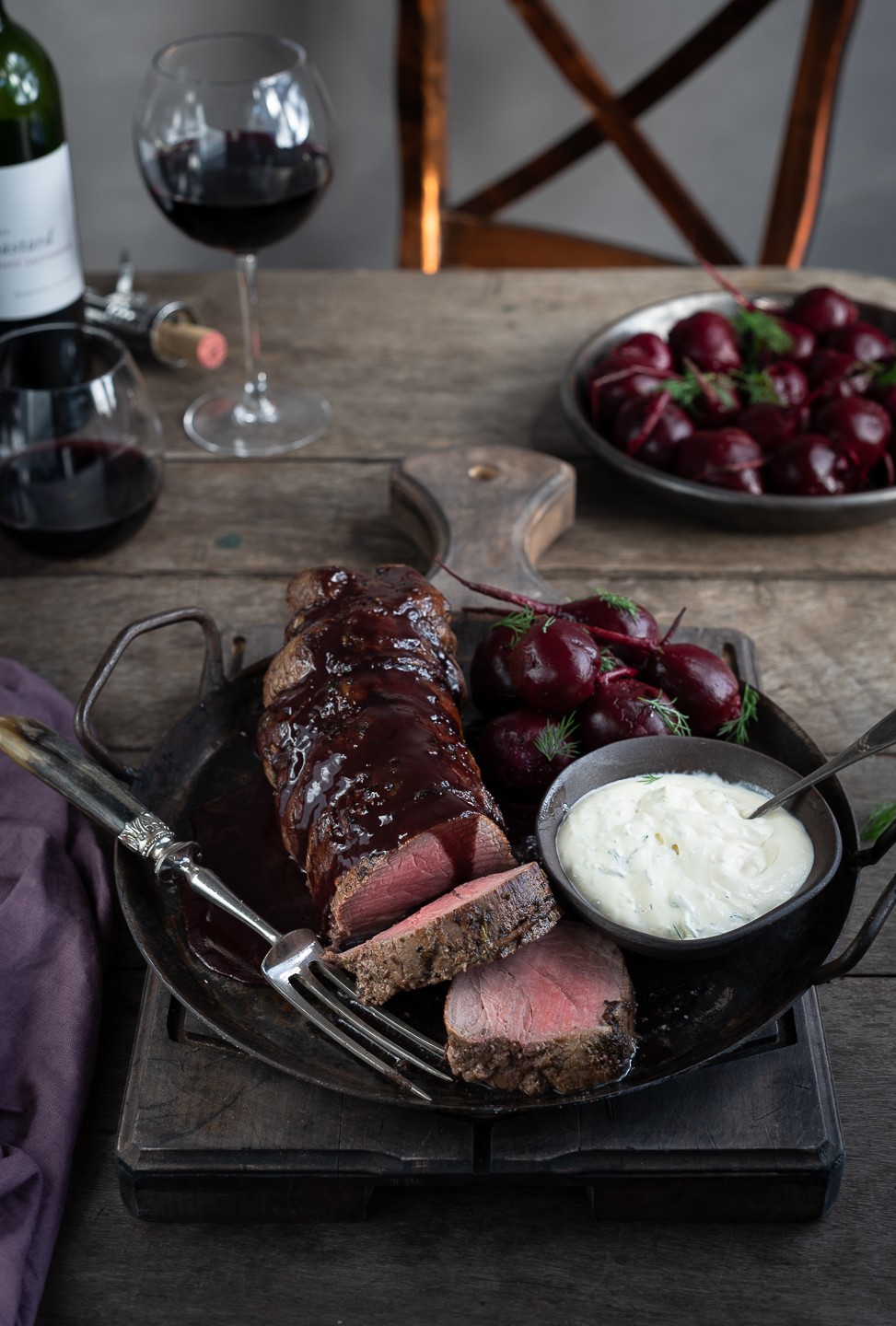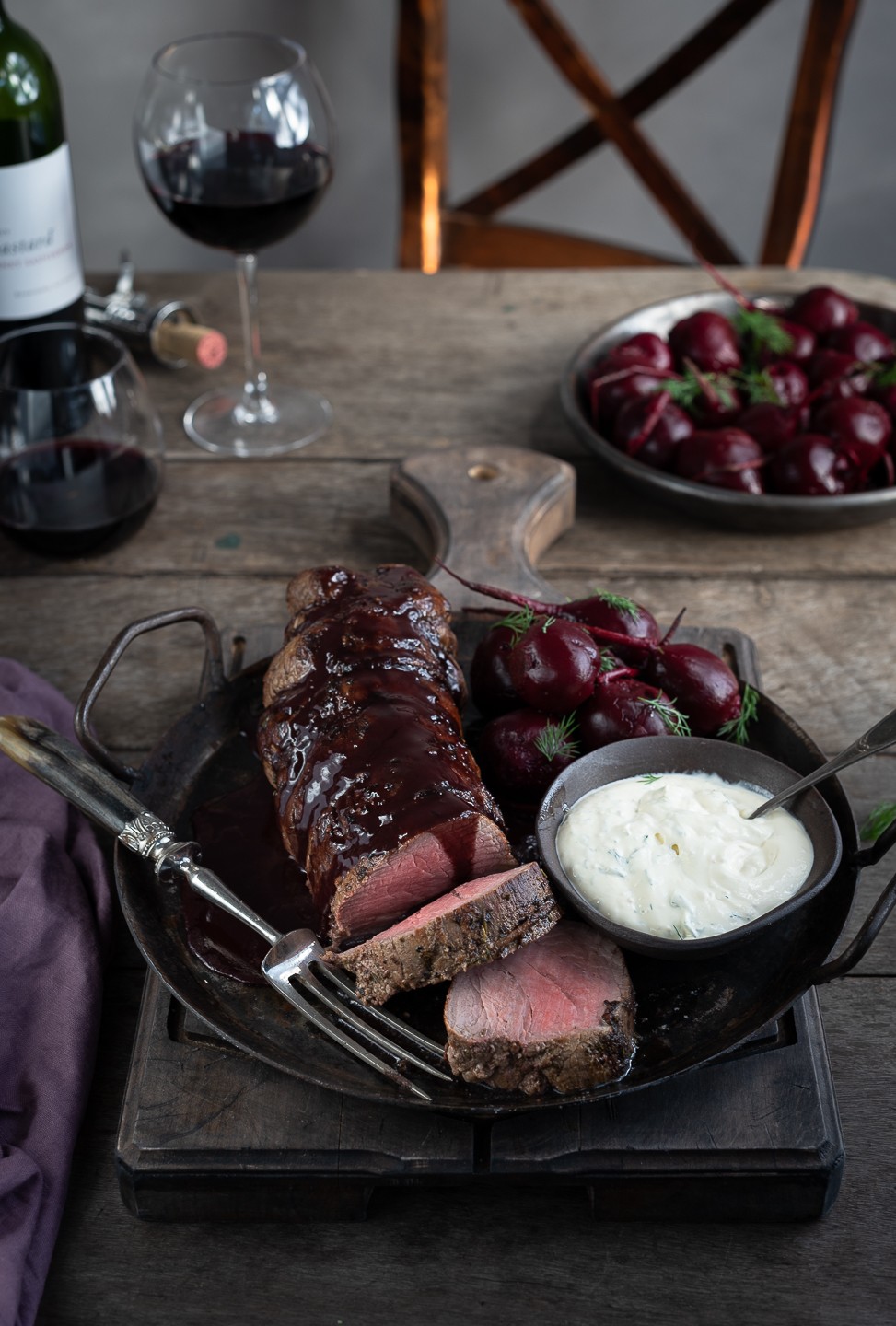 Sought after for its buttery texture, fillet is considered the Rolls-Royce of steers. Although it requires little effort in the way of cooking, accurate timing and sturdy flavoring is key to its success. For this smoky fillet of beef, I've made a dry spice rub with a handful of pantry ingredients, along with a smattering of sugar. It encourages deep caramelisation and a delicious crust. I serve it with a bright salsa verde. So good!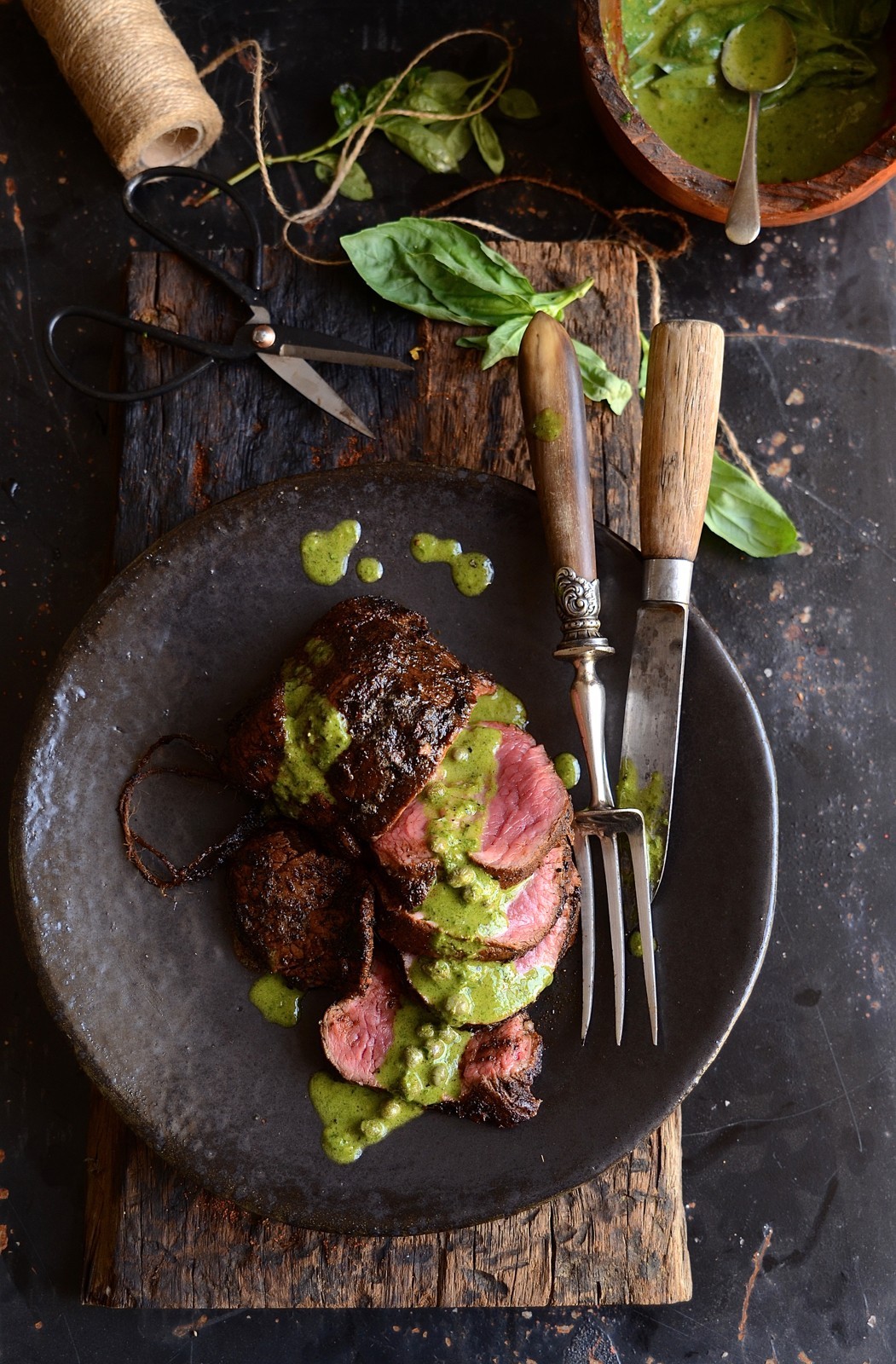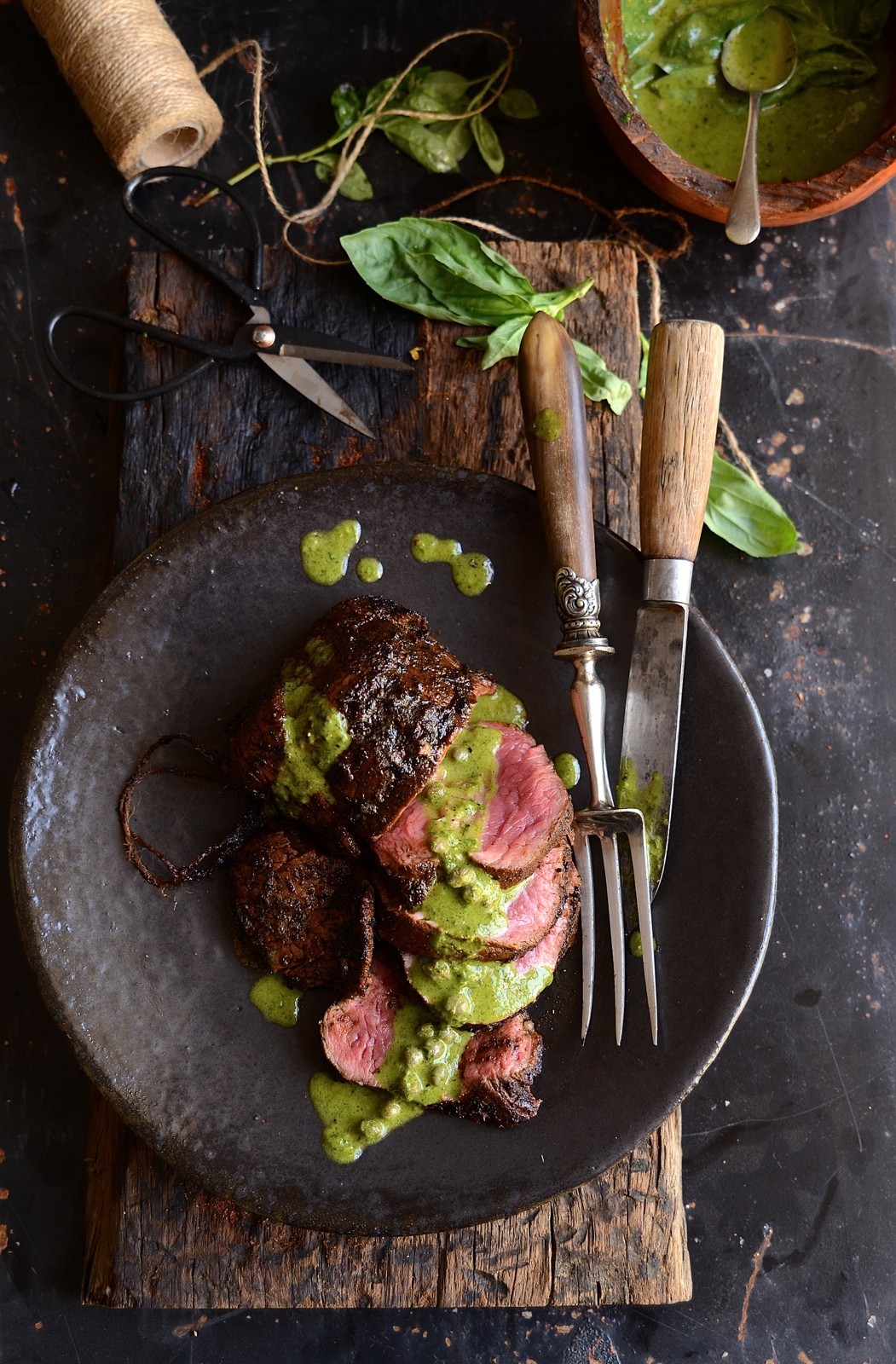 I'm a firm believer in marinating. Red meat, lamb in particular, benefits from an overnight rest. It encourages the flavours to mellow and draw deep into the meat. As far as roasting goes, a few leisurely hours in the oven means hands-free time for you and perfectly cooked meat. Once the prep work is done, it requires little effort, more of a watchful eye, really. The reward – spoonable meat and a jam-like gravy that'll impress the socks off your guests. This Roast Leg of lamb with onion marmalade is one of the most popular meat recipes on the blog. I think you'll like it too.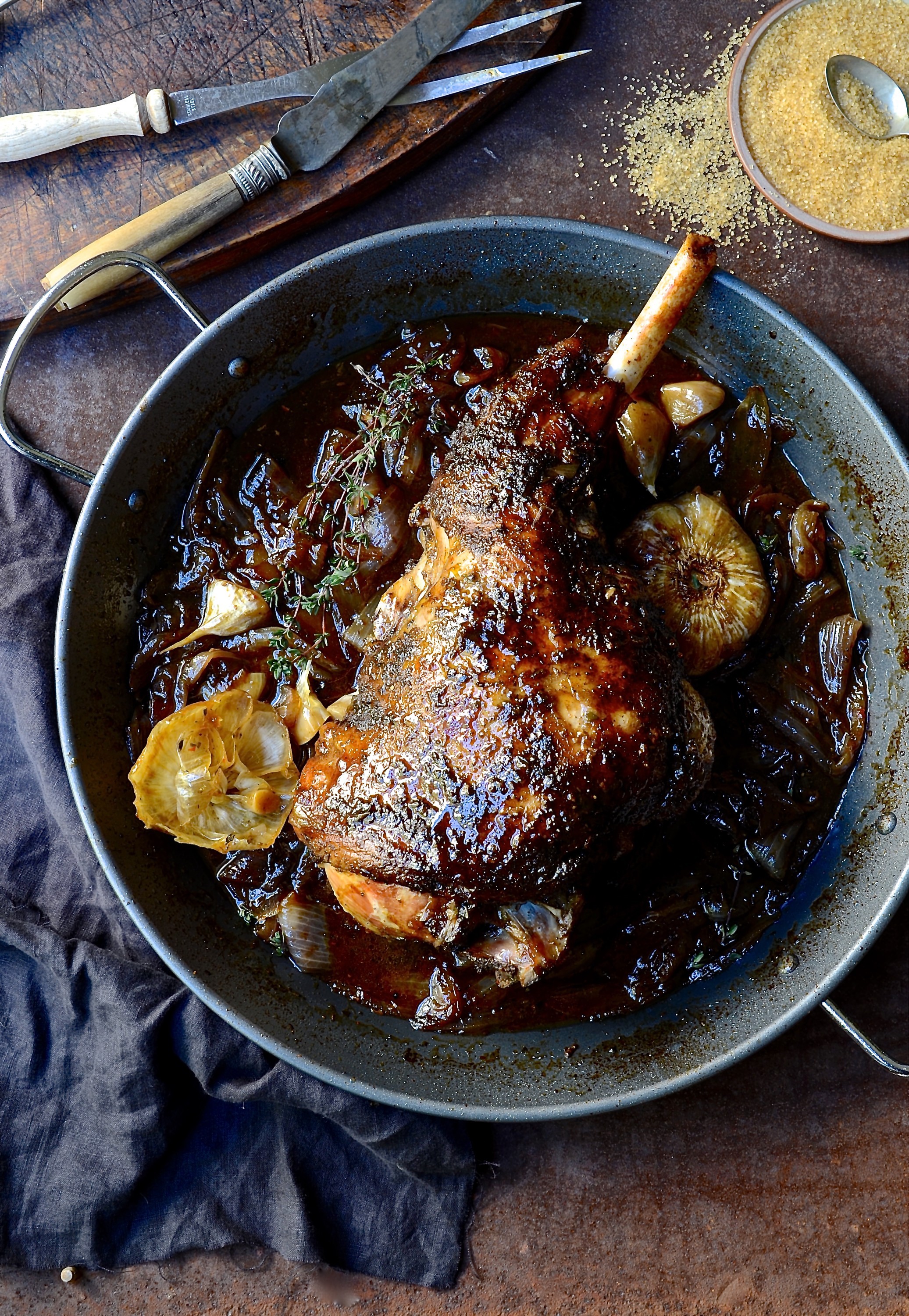 Marinated overnight in garlic and earthy spices, this slow-roast lamb shawarma is worth getting excited about. The meat is meltingly tender with a sticky onion gravy bringing the necessary balance.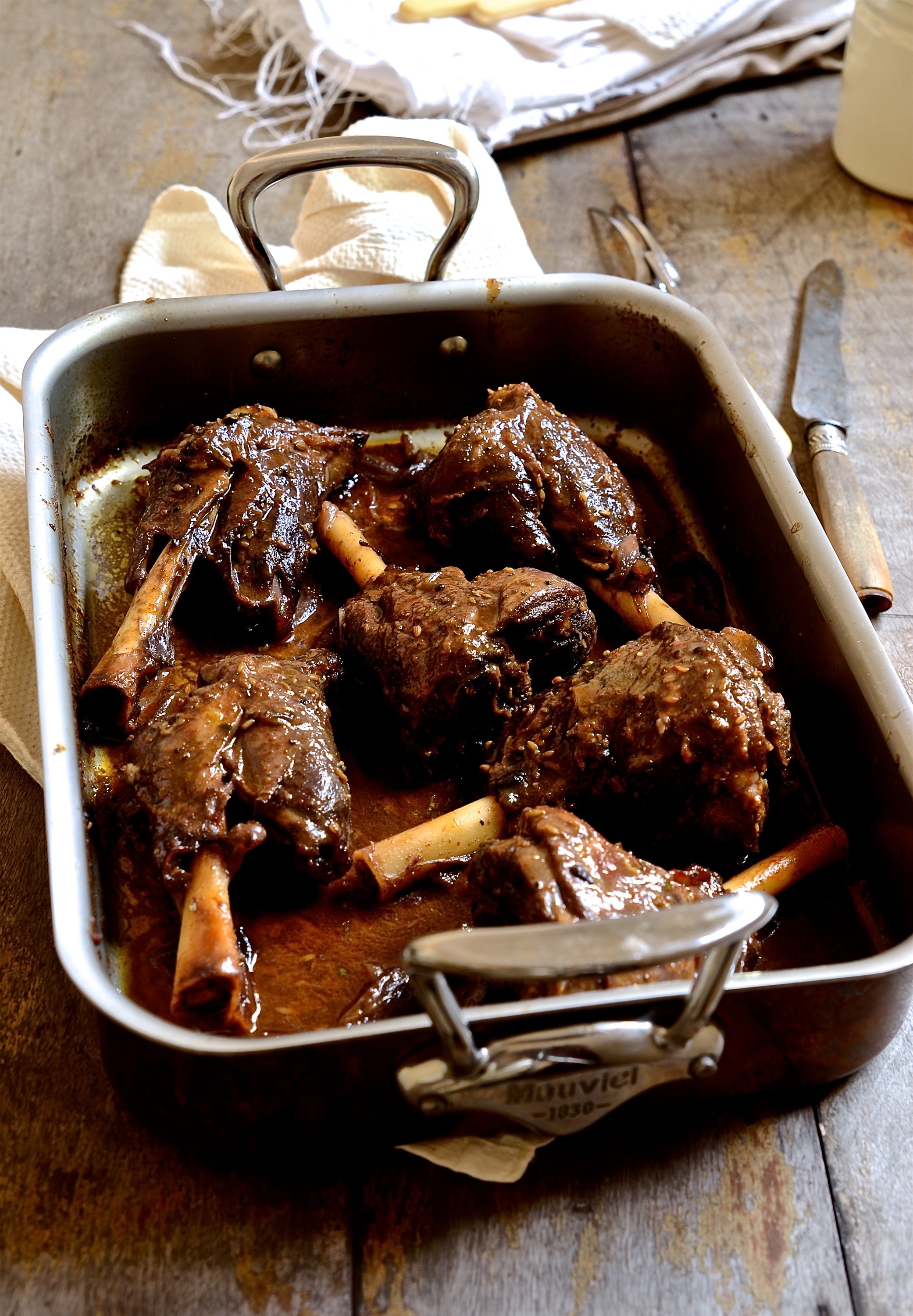 For the Bibby's Shepherd's pie, you're going to need leftover roast lamb. The choice of vegetables depends largely on what you have in the fridge. The usual suspect such as leeks, carrots, celery, mushrooms and some frozen peas are ideal candidates. Piped mash is kind of fancy, although a rustically forked topping is just as welcoming.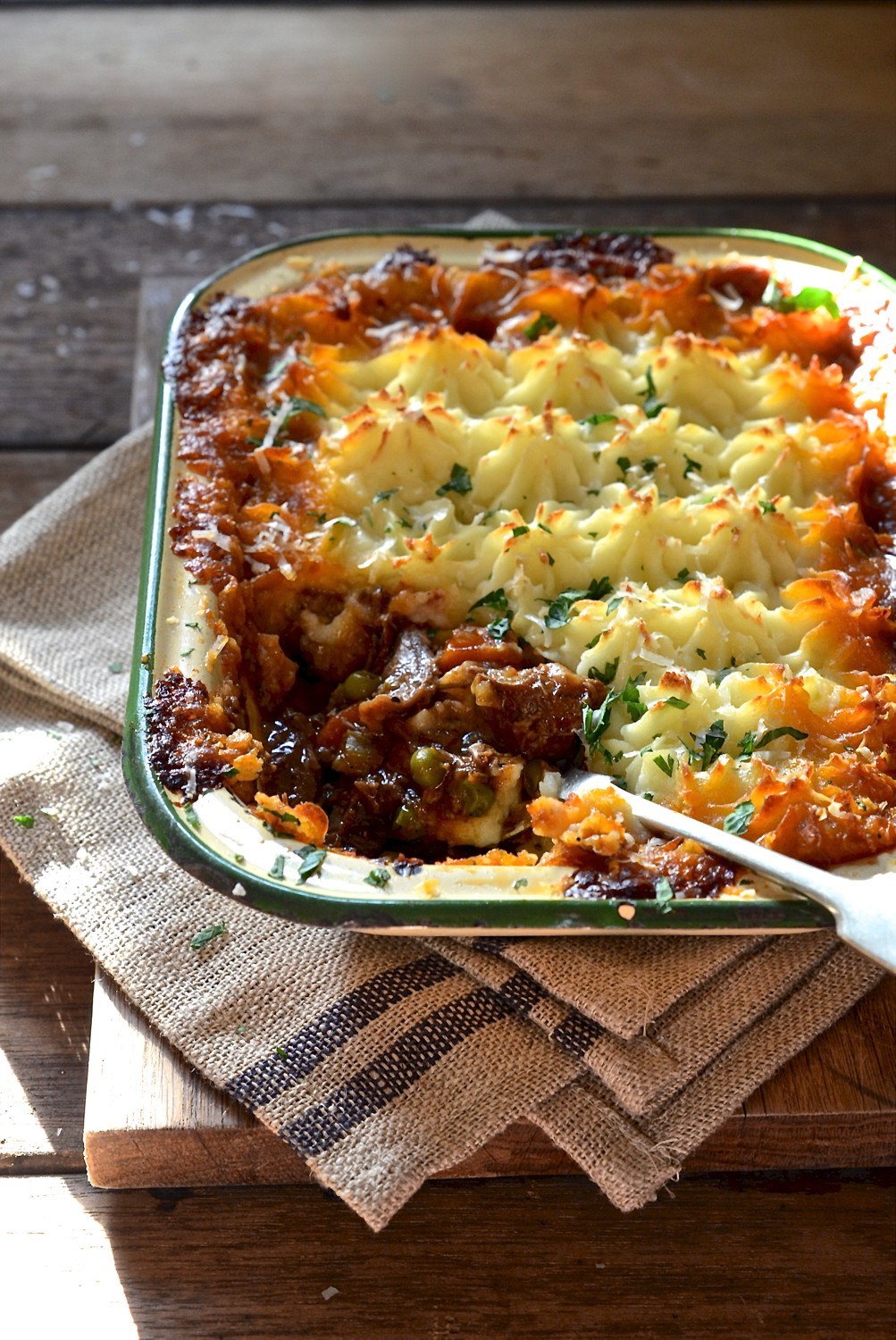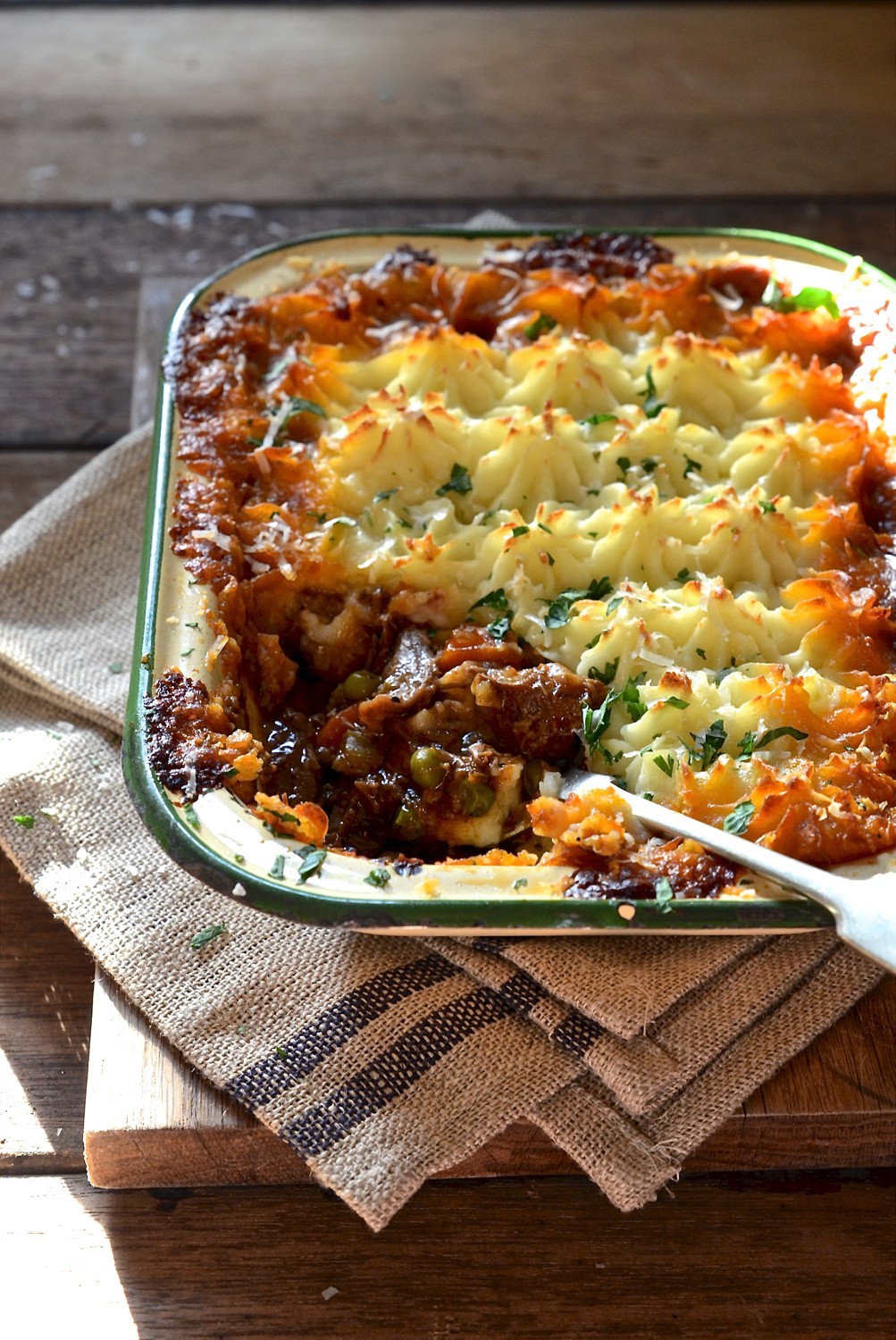 And for veg-lovers, like myself, this is where I like to tuck most. My Buddha Bowl Harvest board epitomises everything I love about food – vibrancy, flavour and plenty interesting textures. What makes food even more memorable is the simple act of sharing plates. I call it joyful food. It nourishes, feeds and restores.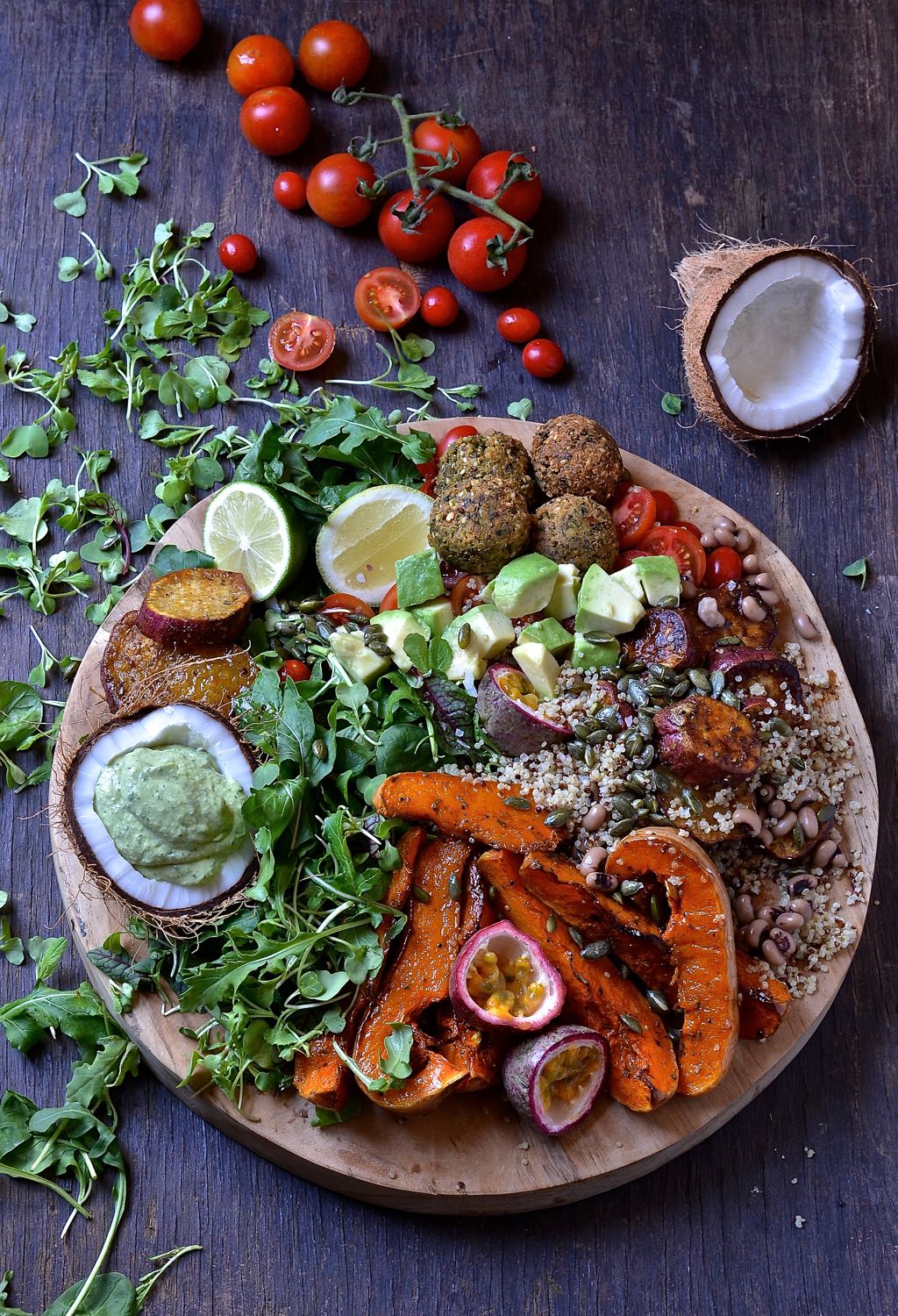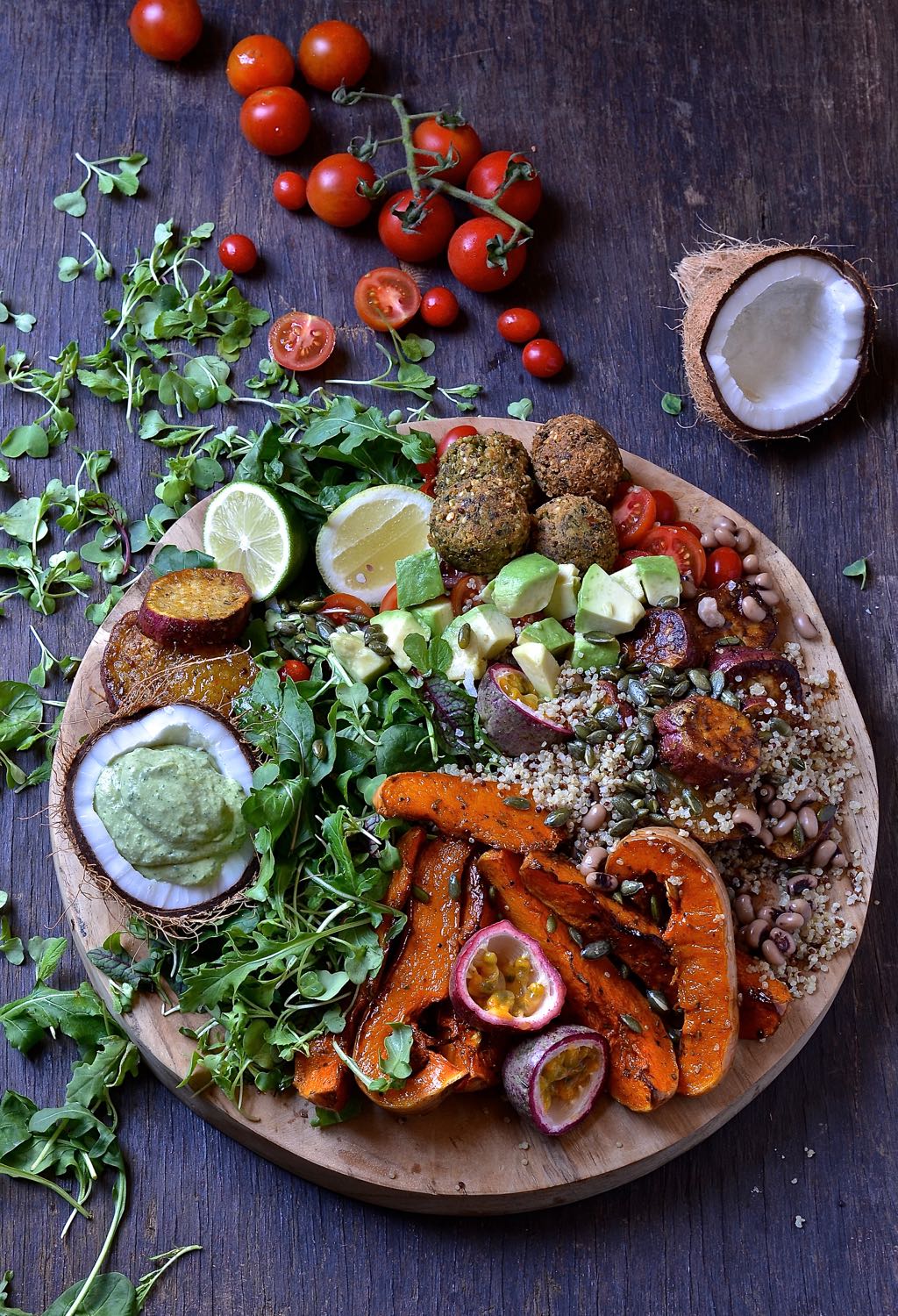 In amongst my Ten Roast Recipes, from the maple glazed gammon to getting creative with leftovers, I hope you find the perfect festive centre piece to bring to your table.
If you're looking for the perfect gift for a food-loving friend, my book is now available for shipping to Europe, Australia and US. Uppercase Books have re-ordered the Bibby's Kitchen Cookbook and will deliver internationally.