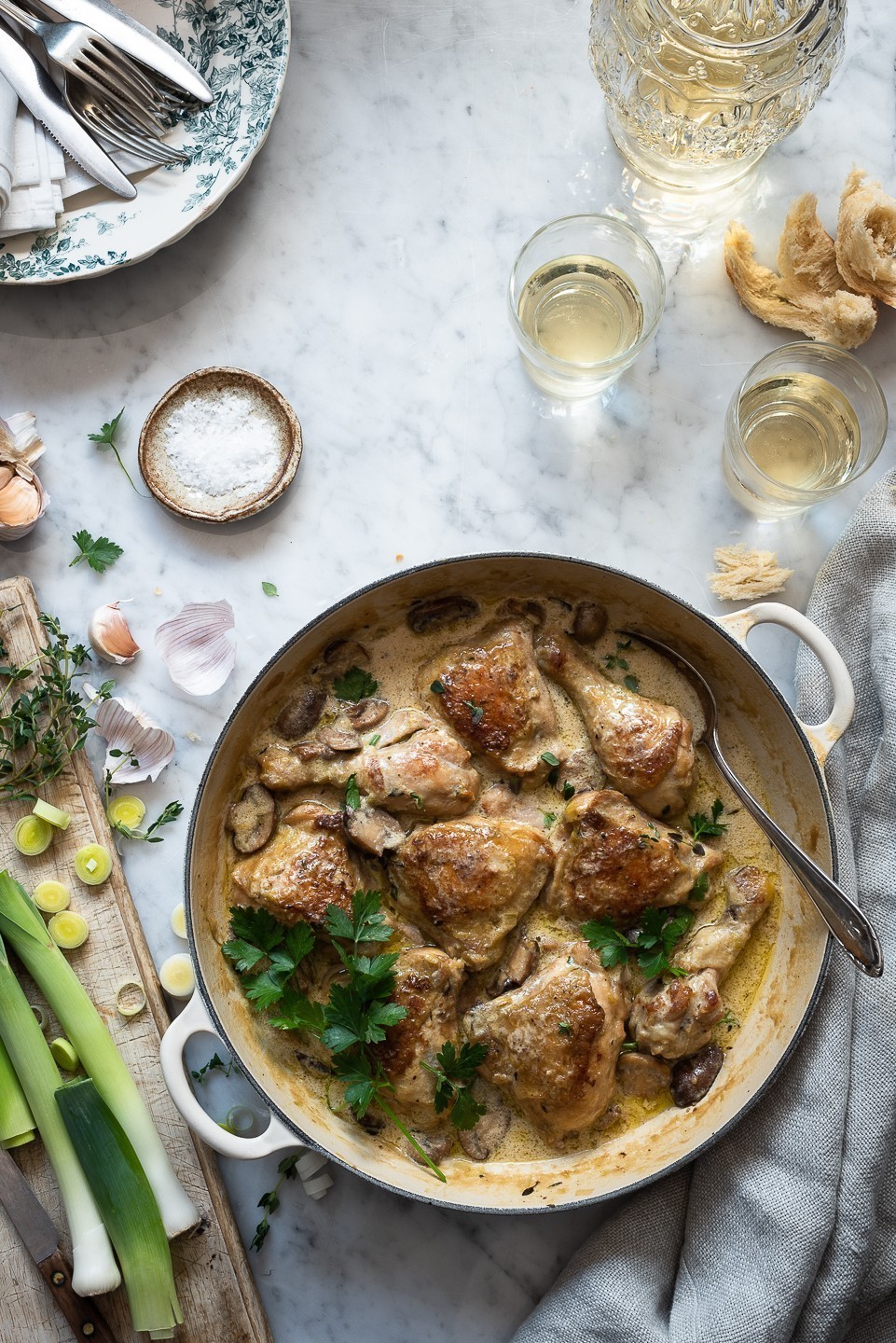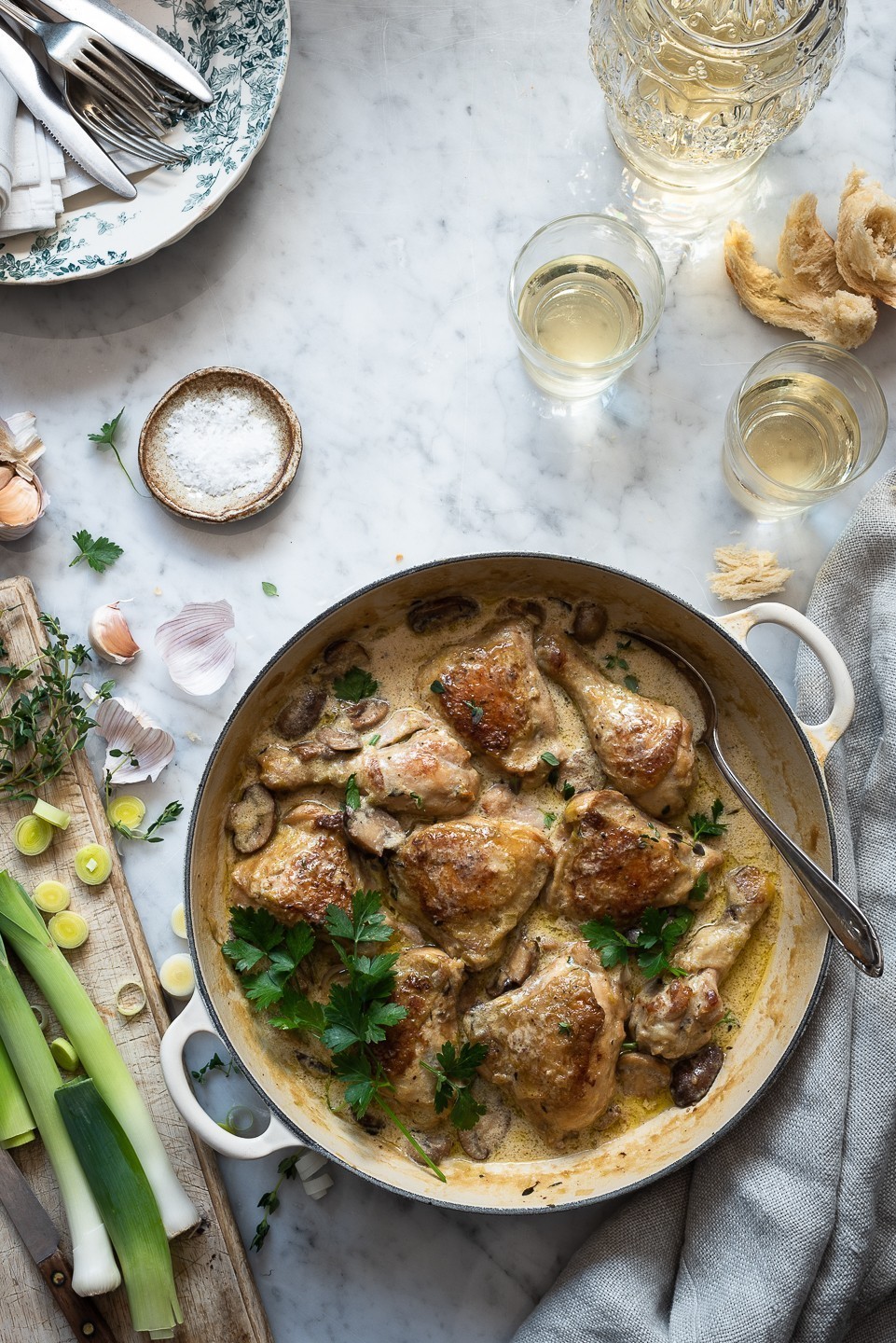 No one could ever have imagined that social distancing, self-isolation and quarantine would be defining words for 2020. As much as this is a world issue, flattening the curve and the eventual eradication of COVID-19 lies within our response and contribution as individuals to support the collective. The advice is simple yet counter culture – isolation. What does that mean for us? Staying in. Staying healthy. Staying safe. In an instant, the way we live has changed.
I am humbled by the dedication of our health care workers, doctors and nurses who show up everyday, working relentlessly and under extreme circumstances to care for the sick and curb this dreaded disease. What then is our contribution? All the small things, the ordinary things, like home-lifestyling, self-care and supporting our communities, family and friends. Thinking beyond what we regard as necessary comforts and opening our hearts to what others truly need. Do a secret food drop for the elderly, cook a double batch dinner and deliver to a friend or neighbour or support local businesses by ordering in. Be responsible, be wise, think differently.
In the meantime, I've put together a bundle of homely chicken recipes that are simple and delicious. I hope you find new inspiration of what to cook for supper while you're cocooning. If you need suggestions or ideas for easy bakes, breads or pantry cupboard recipes, leave me a note in the comment section below.
In our family, pan-mopping is an indication of good food. A crusty loaf would come in very handy here. It's a homely dish that comforts and restores calm.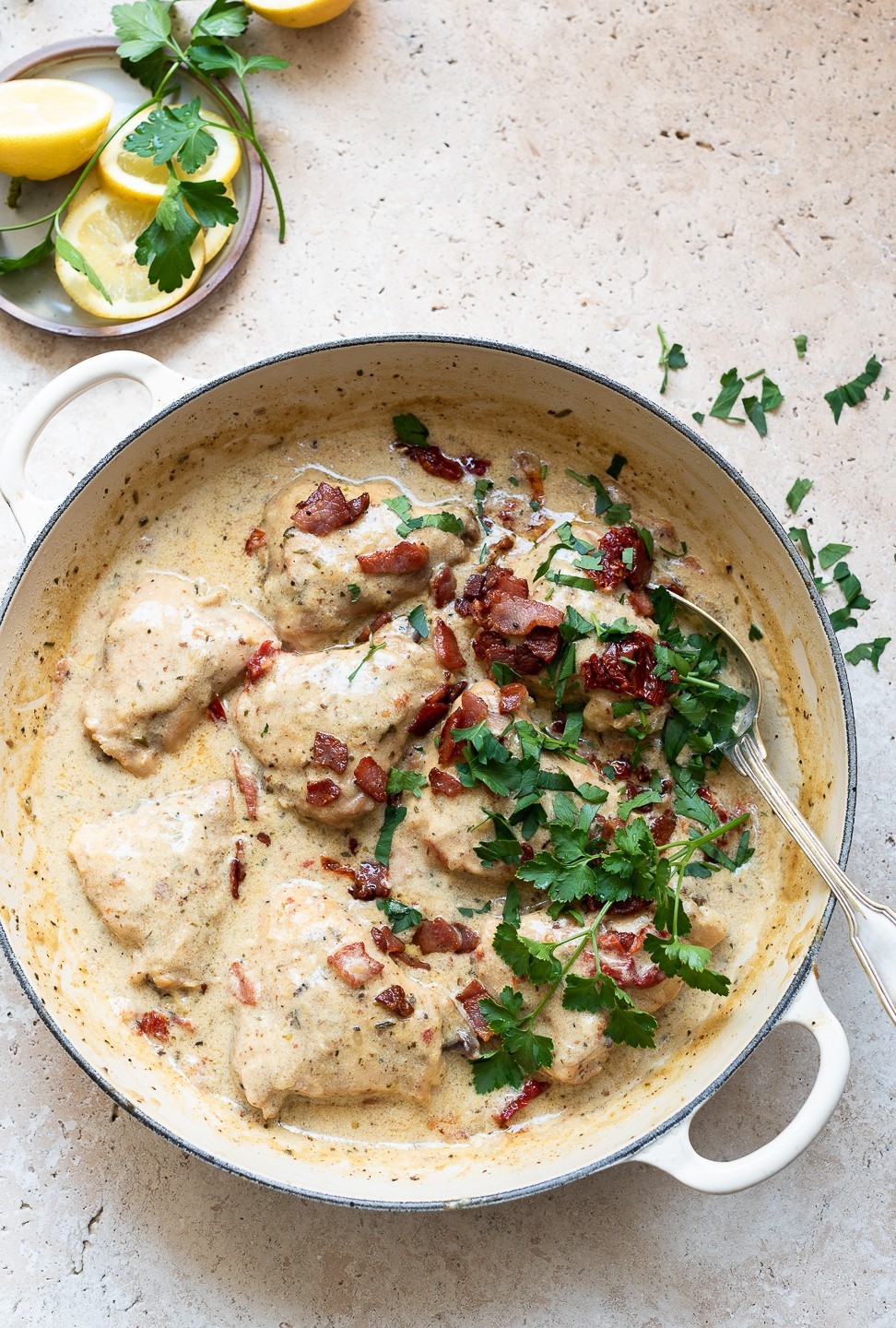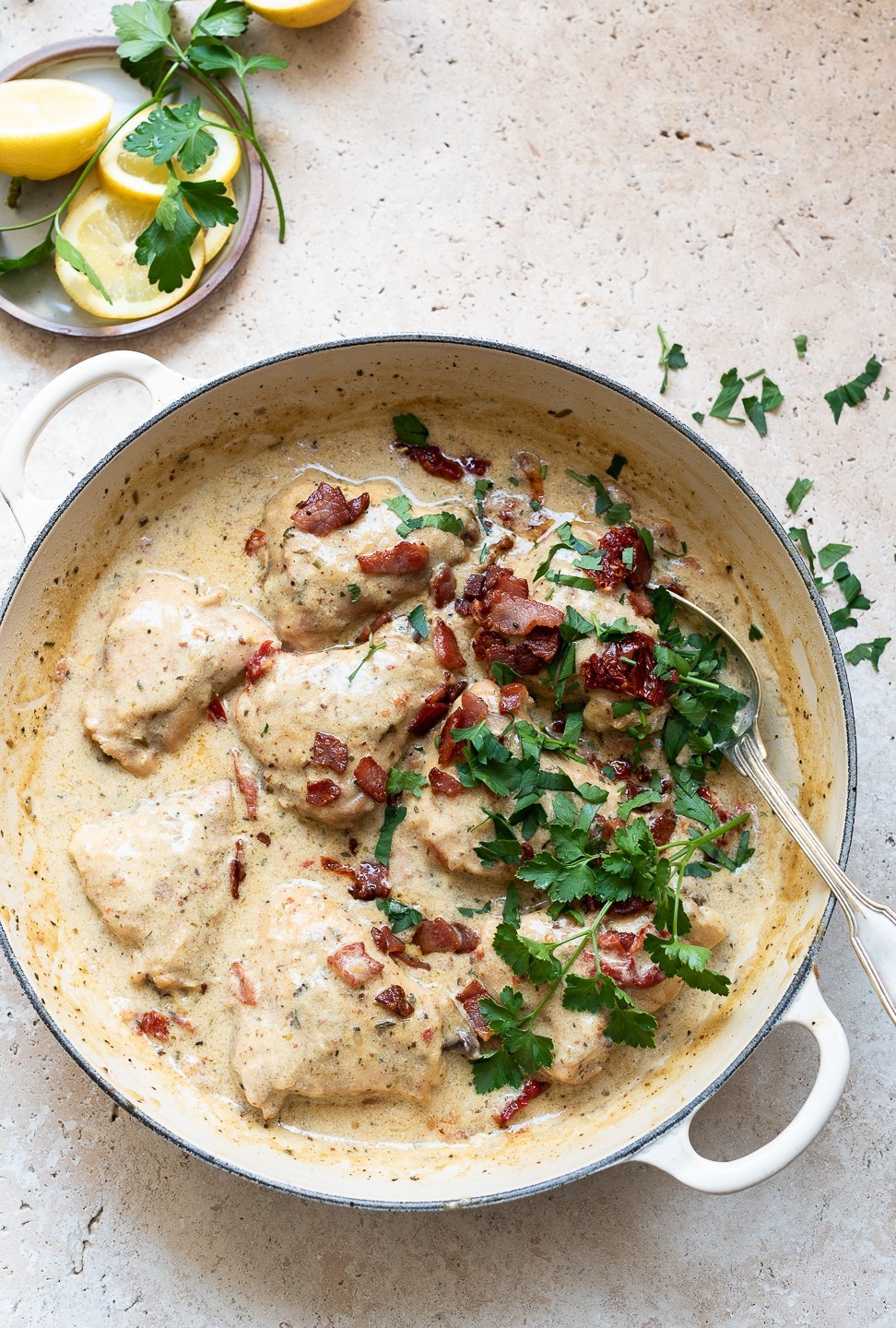 Like with the chicken and leek casserole, this Rosemary and Bacon Chicken has all the makings of a family favourite – succulent chicken, creamy sauce, sundried tomatoes and crispy bacon bits for salted crunch. Not much to argue about there. I'd serve it with fluffy mashed potatoes and maybe flash-fried tenderstem broccoli or steamed green beans.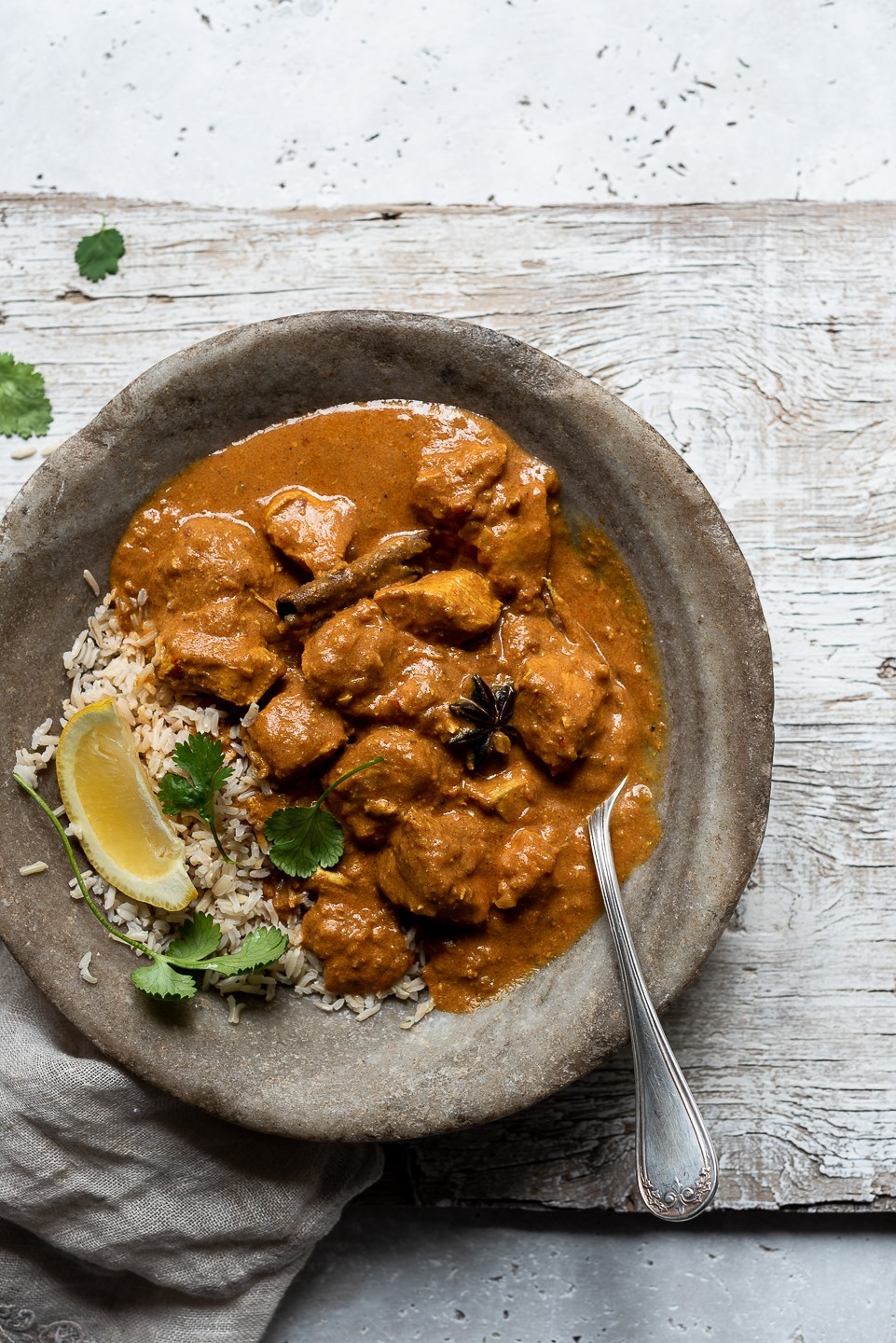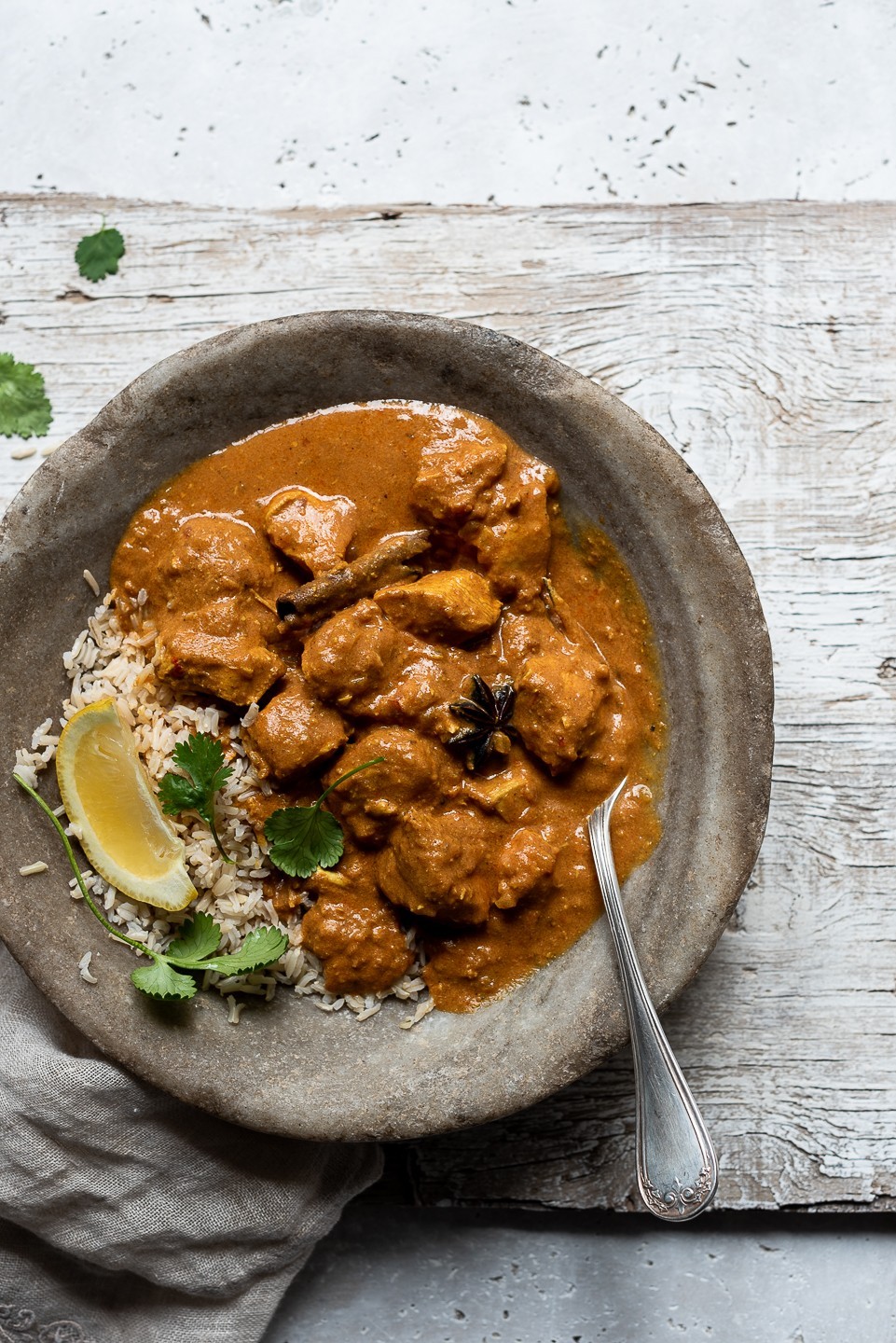 The secret to any good curry rest squarely on the sauce. A formidable sauce needs a well-balanced combination of spices, none dominant, but rather supportive. Heat is like a shoe, it needs to fit comfortably with personal preference. I like my mine with a fair bit of clout but not shudderingly hot. If heat veils the flavours completely, the mark is over-shot. For this recipe, I've aimed for middle of the road, to curry favour with all. Feel free to add extra chilli at the end, if you think it needs it.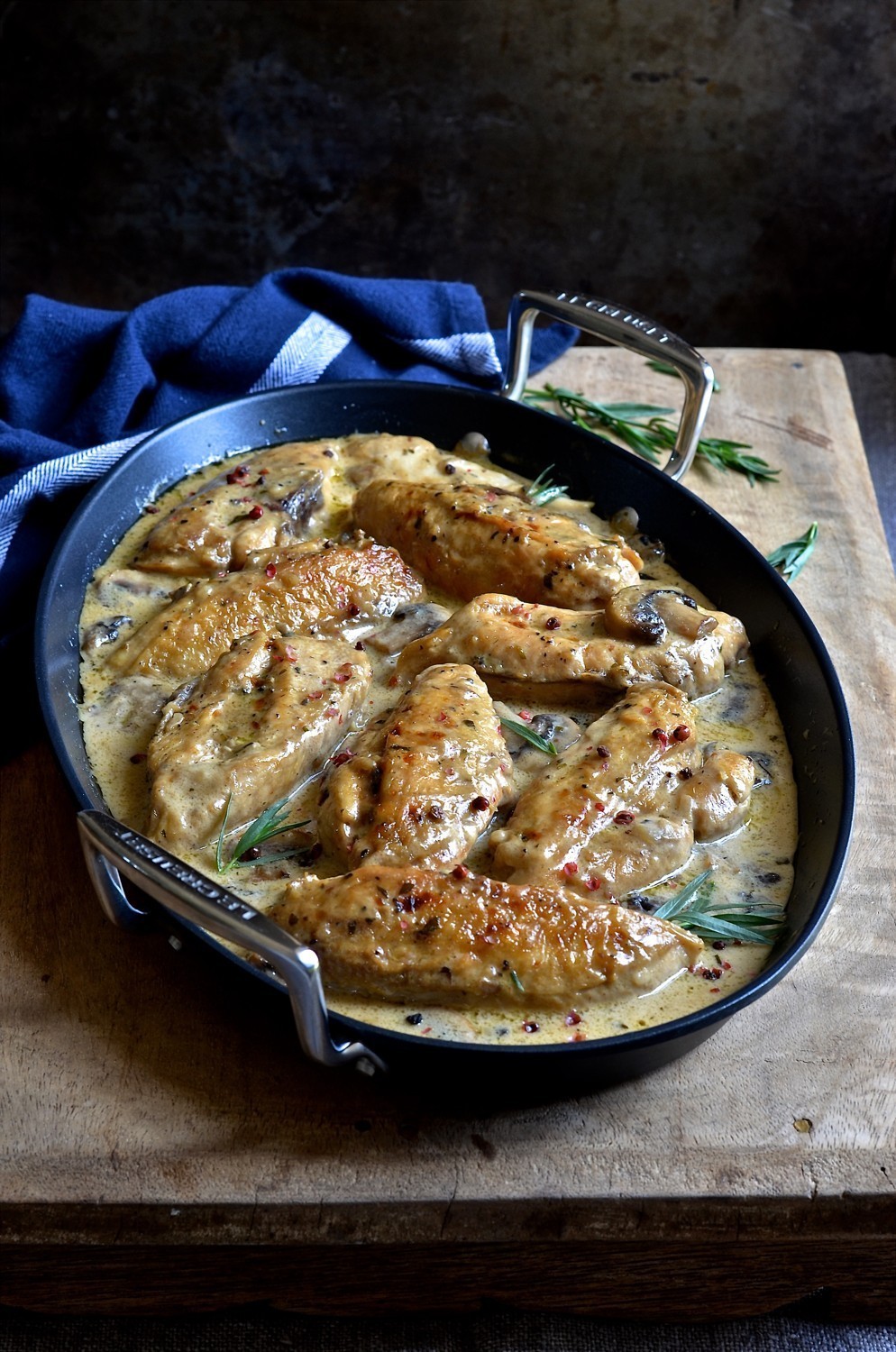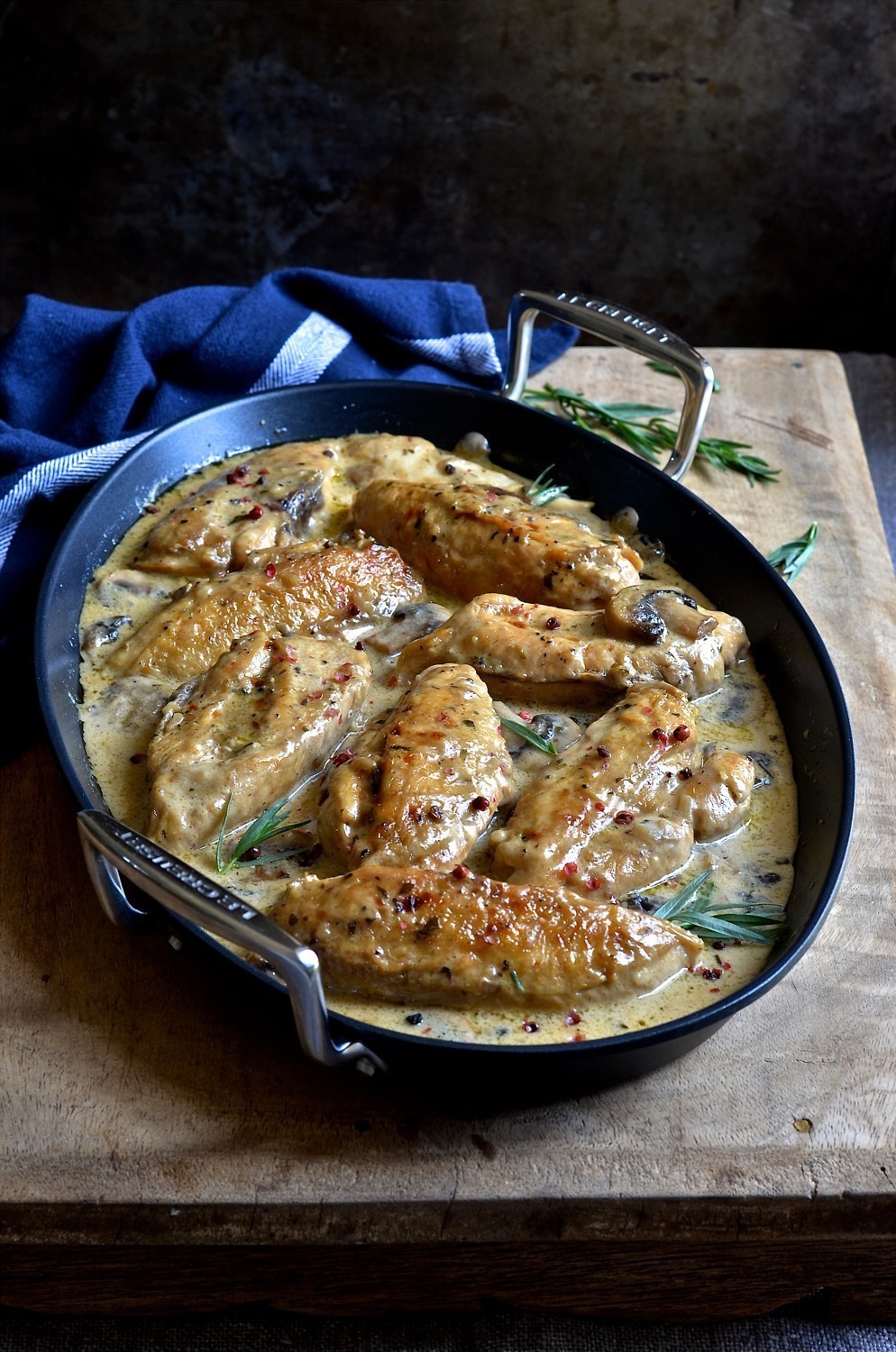 Tarragon cream chicken with pink peppercorns
Ambrosial comfort food – Tarragon cream chicken with pink peppercorns and mushrooms. It's the kind of food I imagine myself eating in a French country kitchen with crusty baguettes bought from the local boulangerie, roughly torn and passed around, along with a casual bottle of wine to wash it all down. Sadly, we're not in Provence, but wherever you find yourself, this chicken casserole is sure to evoke feelings contentment. At its core, it's soul food.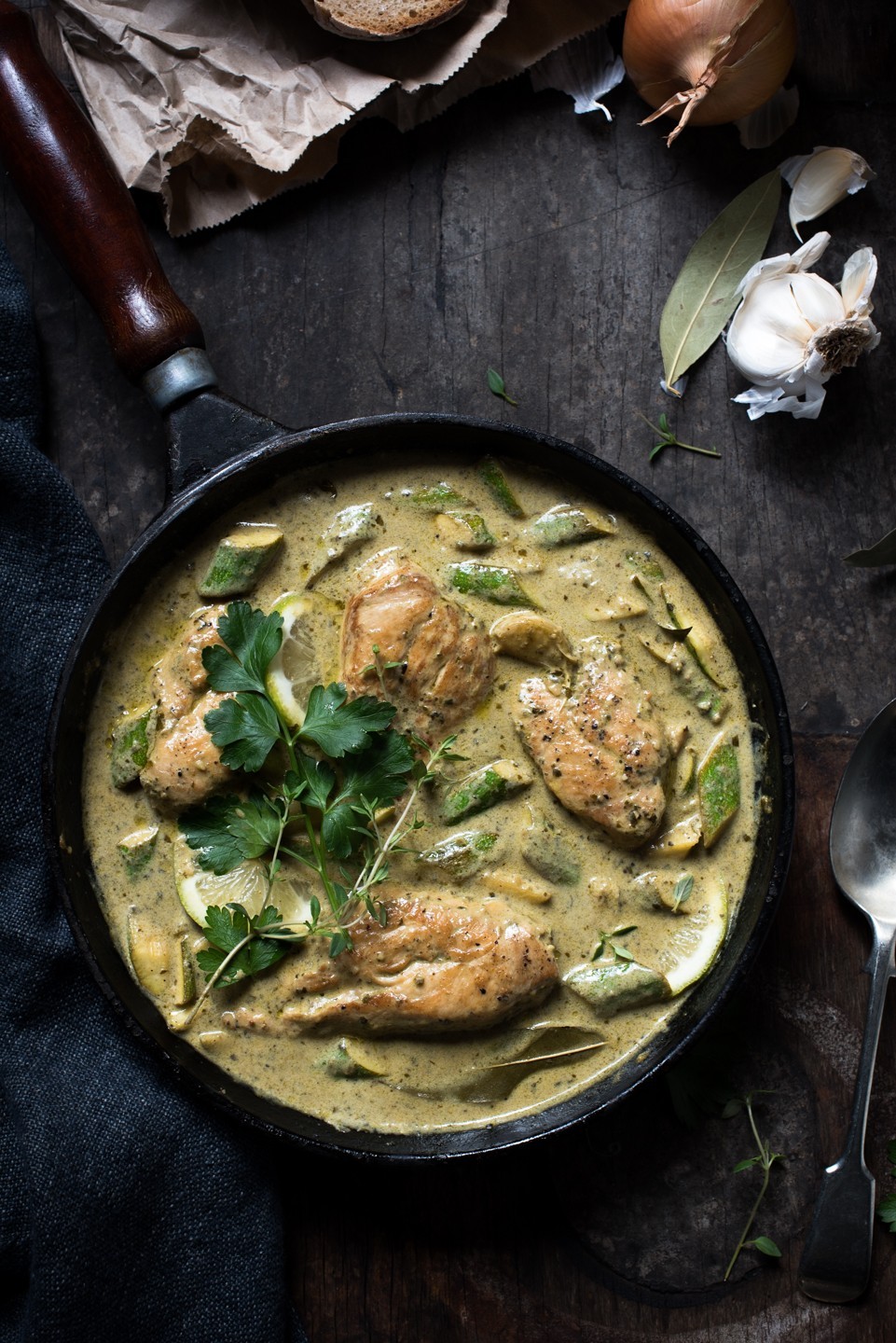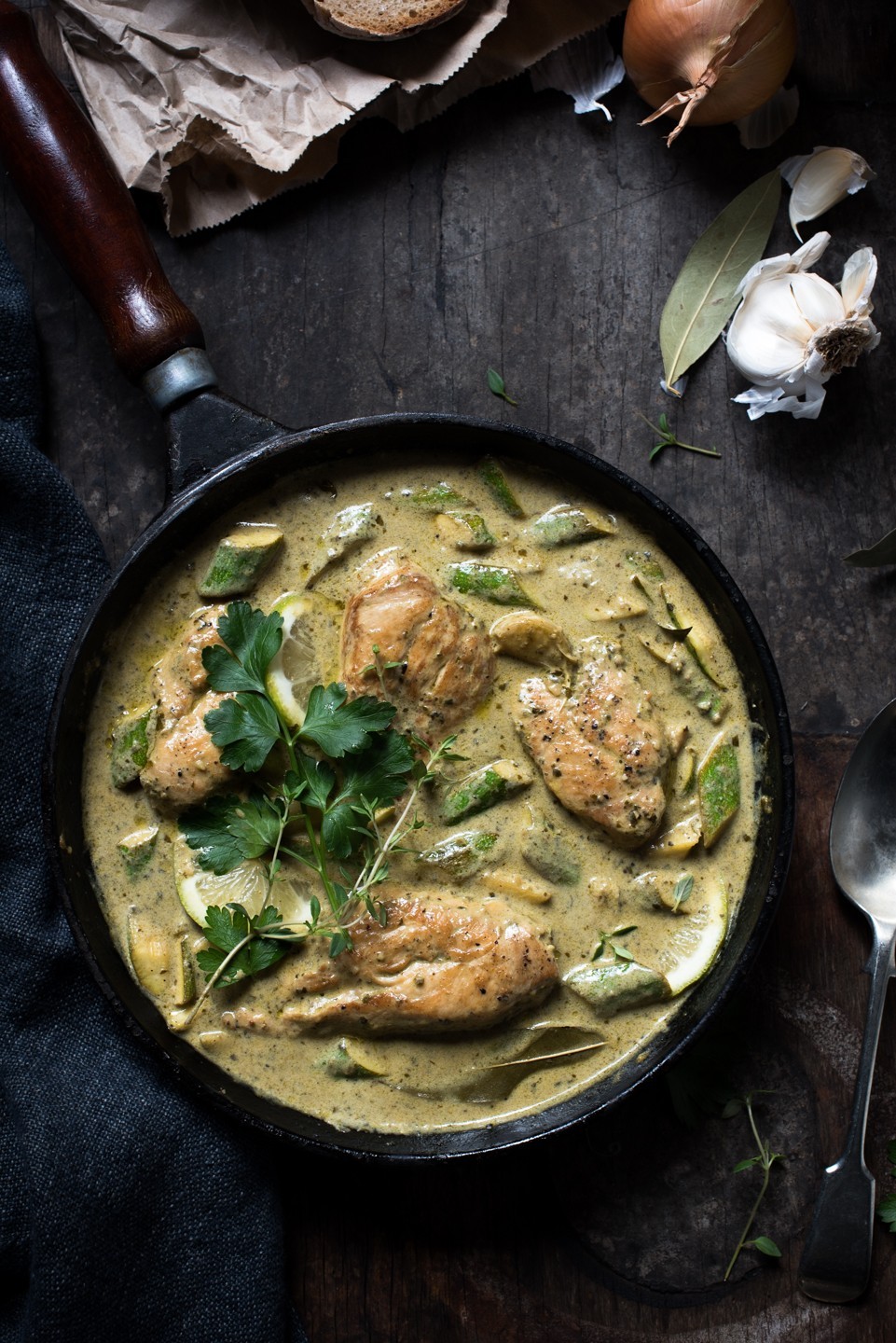 Quick pesto cream chicken casserole
In short, casseroles are essentially stews cooked slowly in the oven, which would mean this quick pesto cream chicken casserole is a short cut version. It tastes as good, but the slow-oven cooking is replaced with a quick stove-top method. It takes 25 minutes, tops. Monday needs this dish.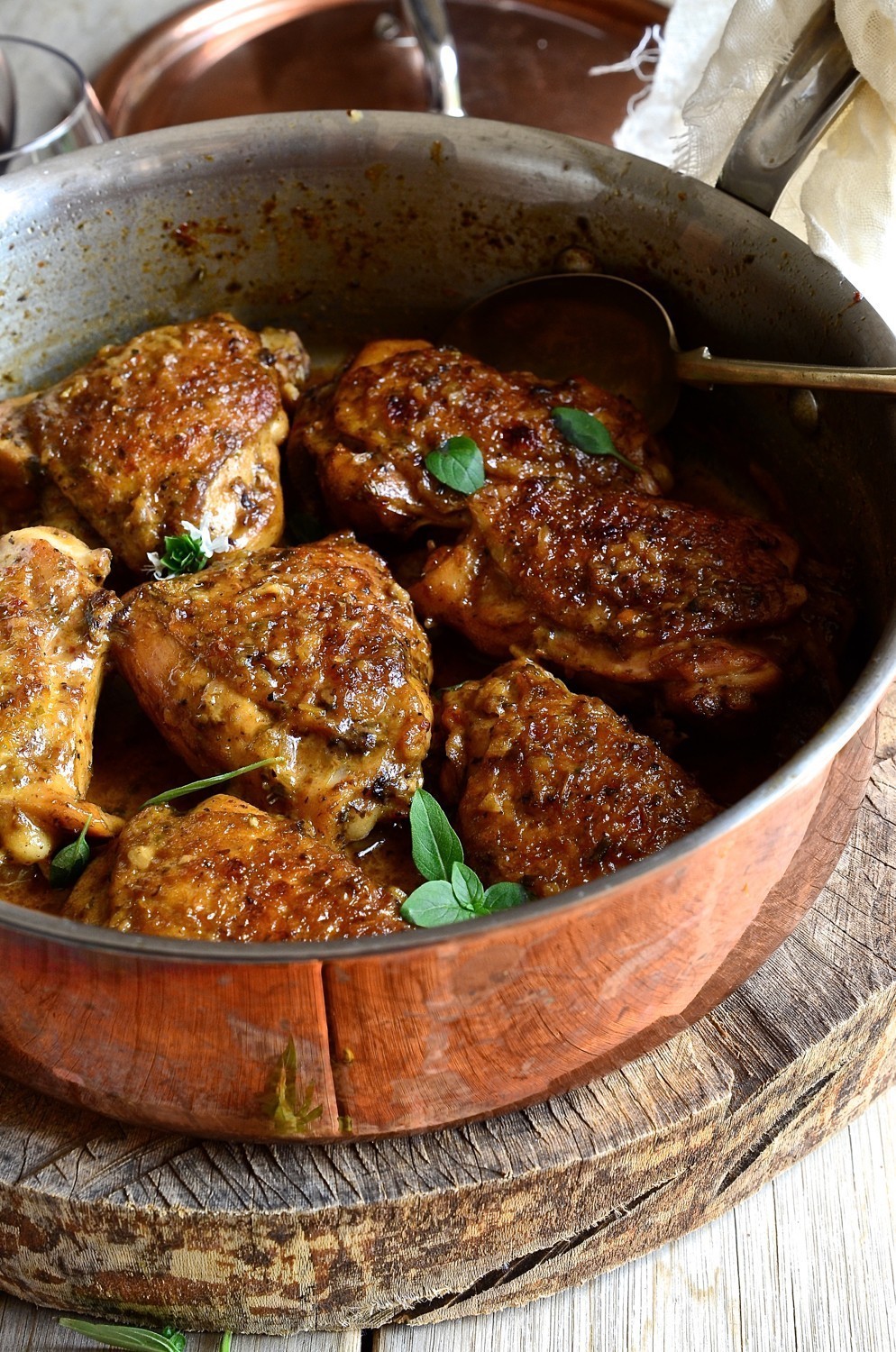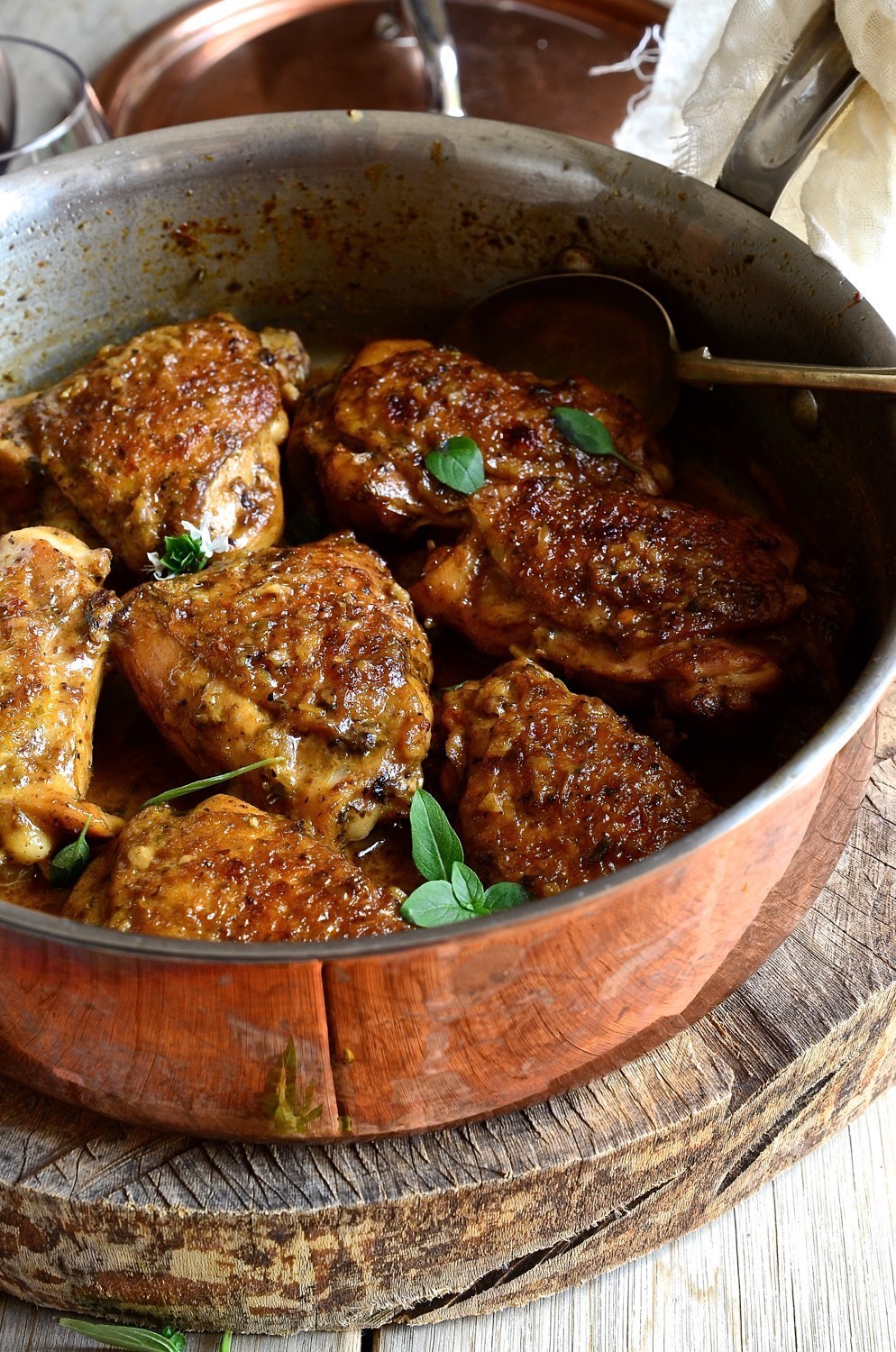 Sun-dried tomato pesto chicken with Marsala cream
This easy supper is all about the sauce. Marsala, a fortified Italian wine, and sun-dried tomatoes, form the base of this sturdy sauce. Smell is the precursor to taste. Here, the aromas are convincingly Italian.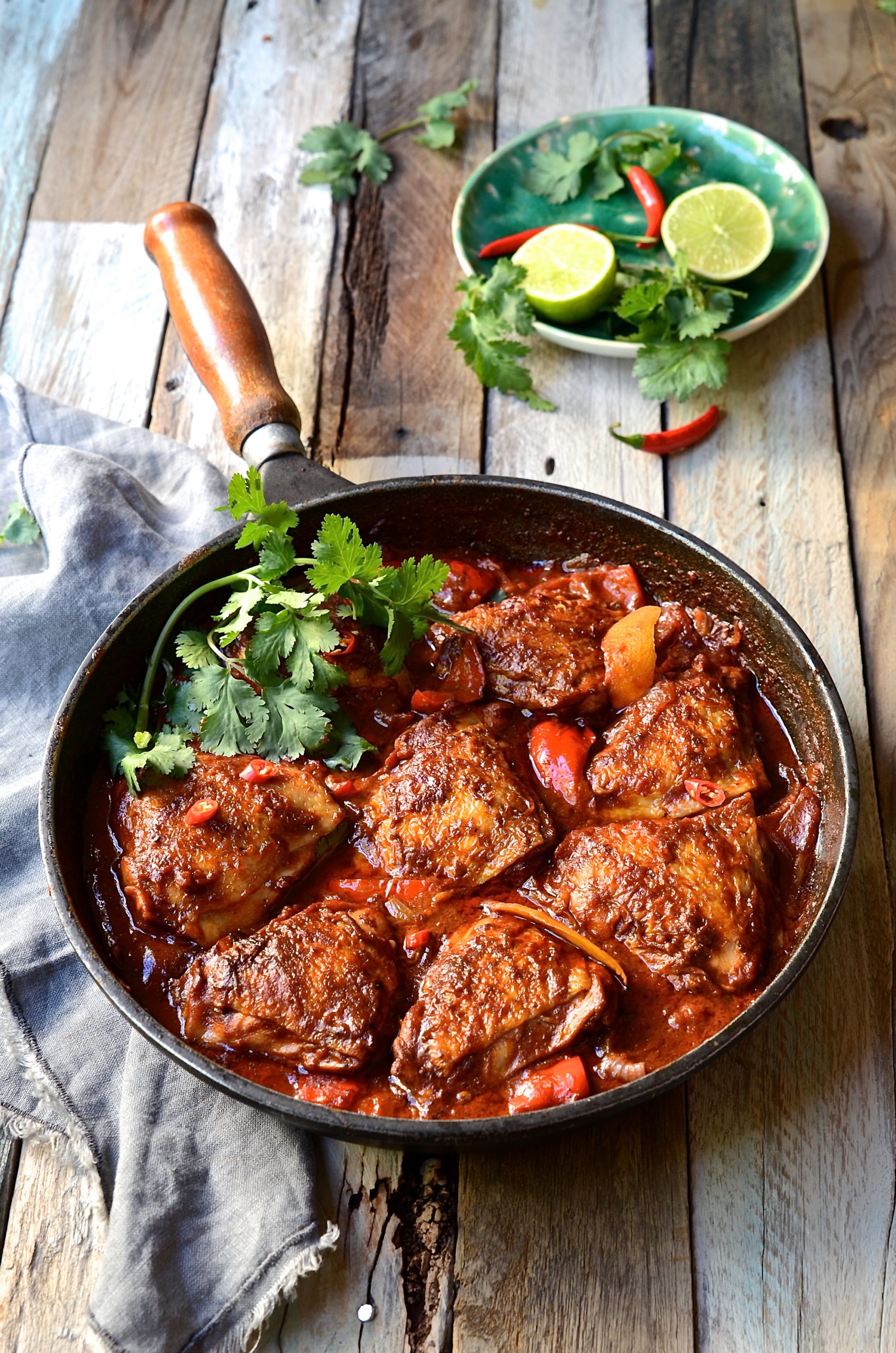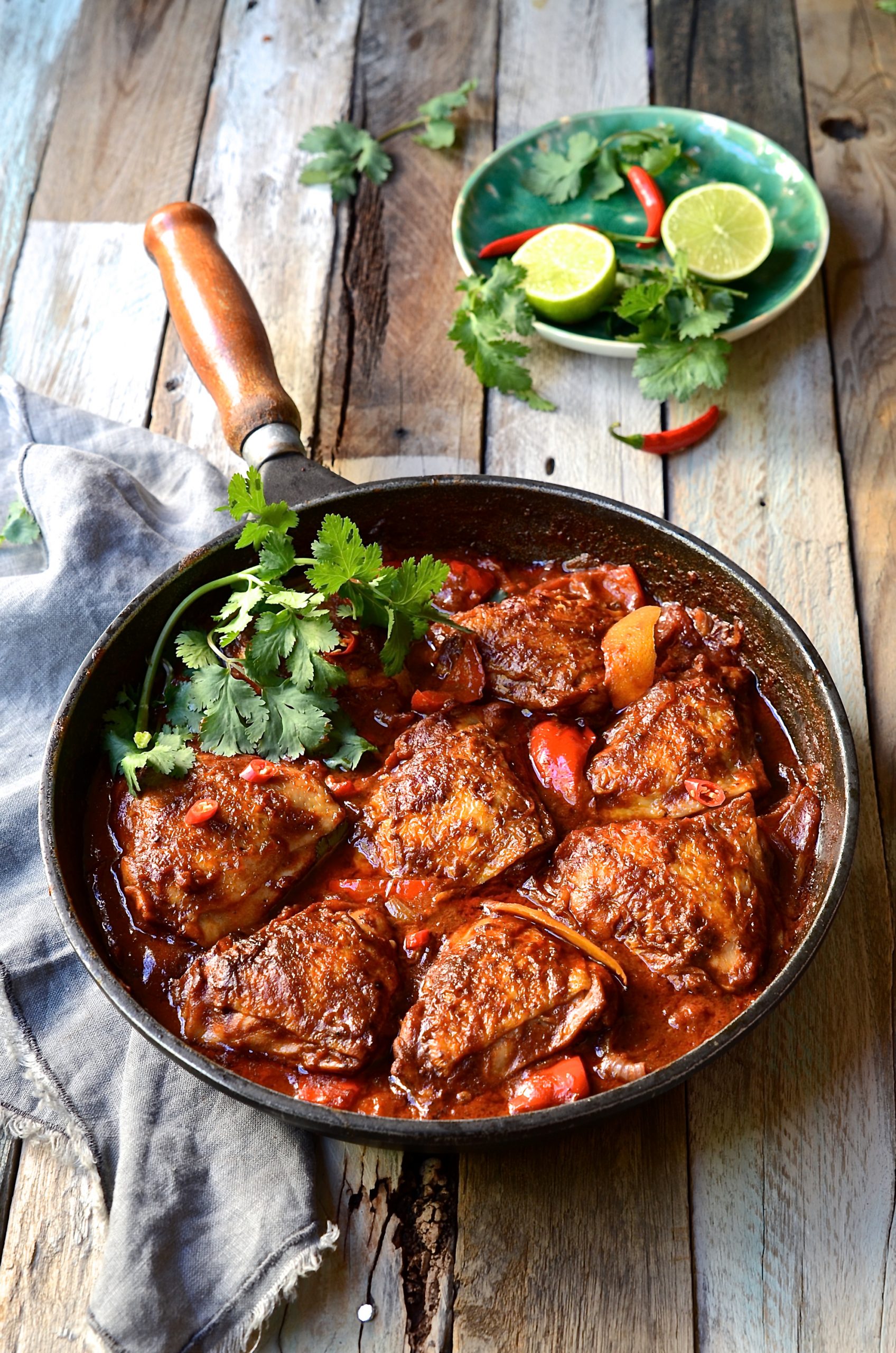 Mexican chipotle chicken casserole
The flavours here are bold and gutsy. The most important consideration when combining savoury and sweet is the balance of flavours. This Mexican casserole has it covered. Here's what you can except:
Earthy spices – coriander, cumin and paprika
Heat – chipotle paste, red chilli flakes and fresh chillies for heat seekers
80% chocolate – adding dark, smouldering cocoa notes
Natura Sugars muscovado sugar – our all-important 'sweet balance'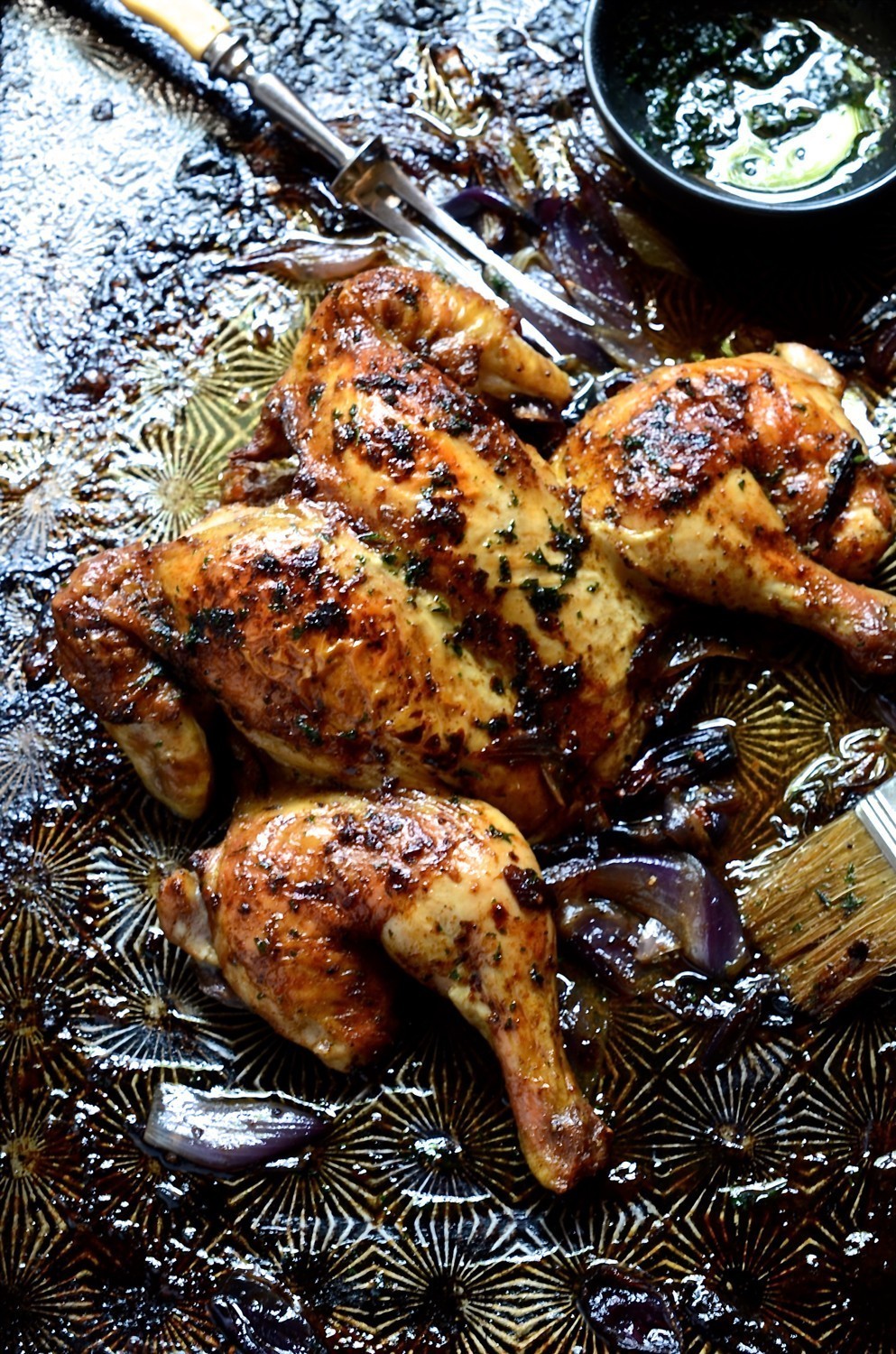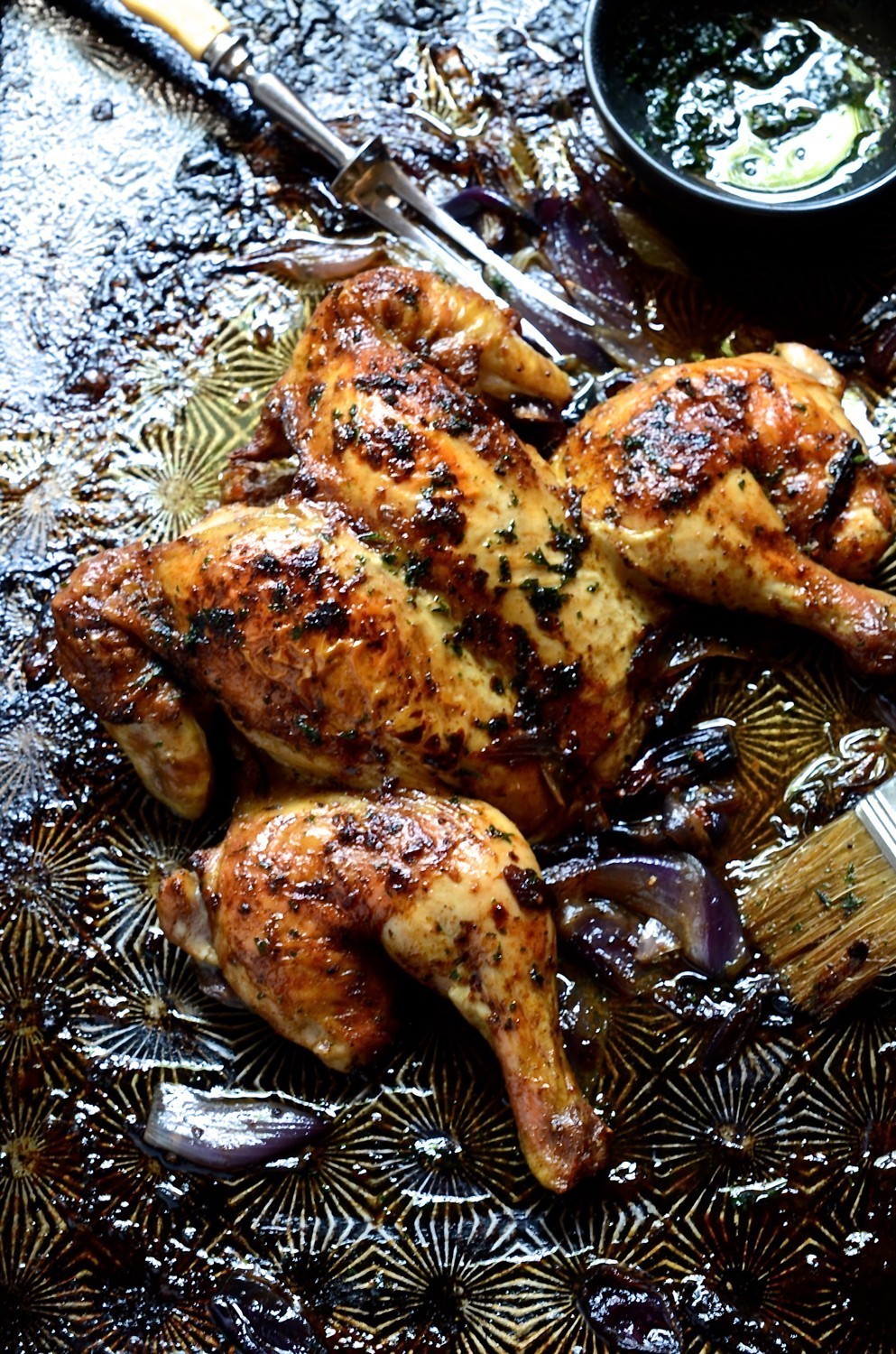 Rosemary and paprika roast chicken
What can be simpler than a sheet pan roast? For easy midweek suppers or Sunday roasts, this Rosemary and Paprika Roast Chicken is just the ticket. Marinated in rosemary, garlic, lemon and cumin and just enough chilli to warm things up, it couldn't be simpler. That Nando's bird is going to have to step it up a gear to keep up. Oven roasted with sticky red onions and a splash of white 'cause chicken loves wine loosen up those marmitey bits. This juicy roast chicken is basted with a herb butter just before serving.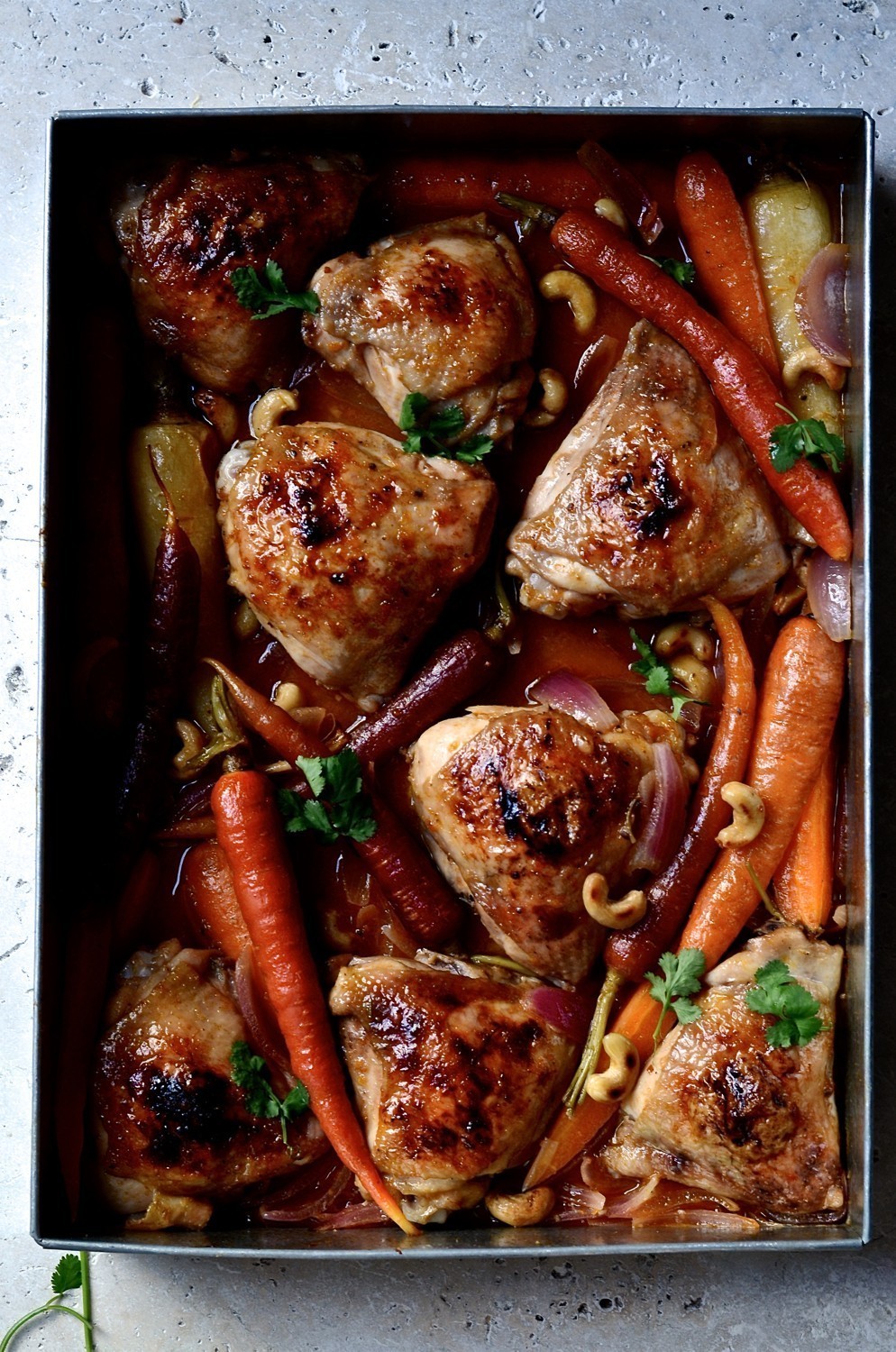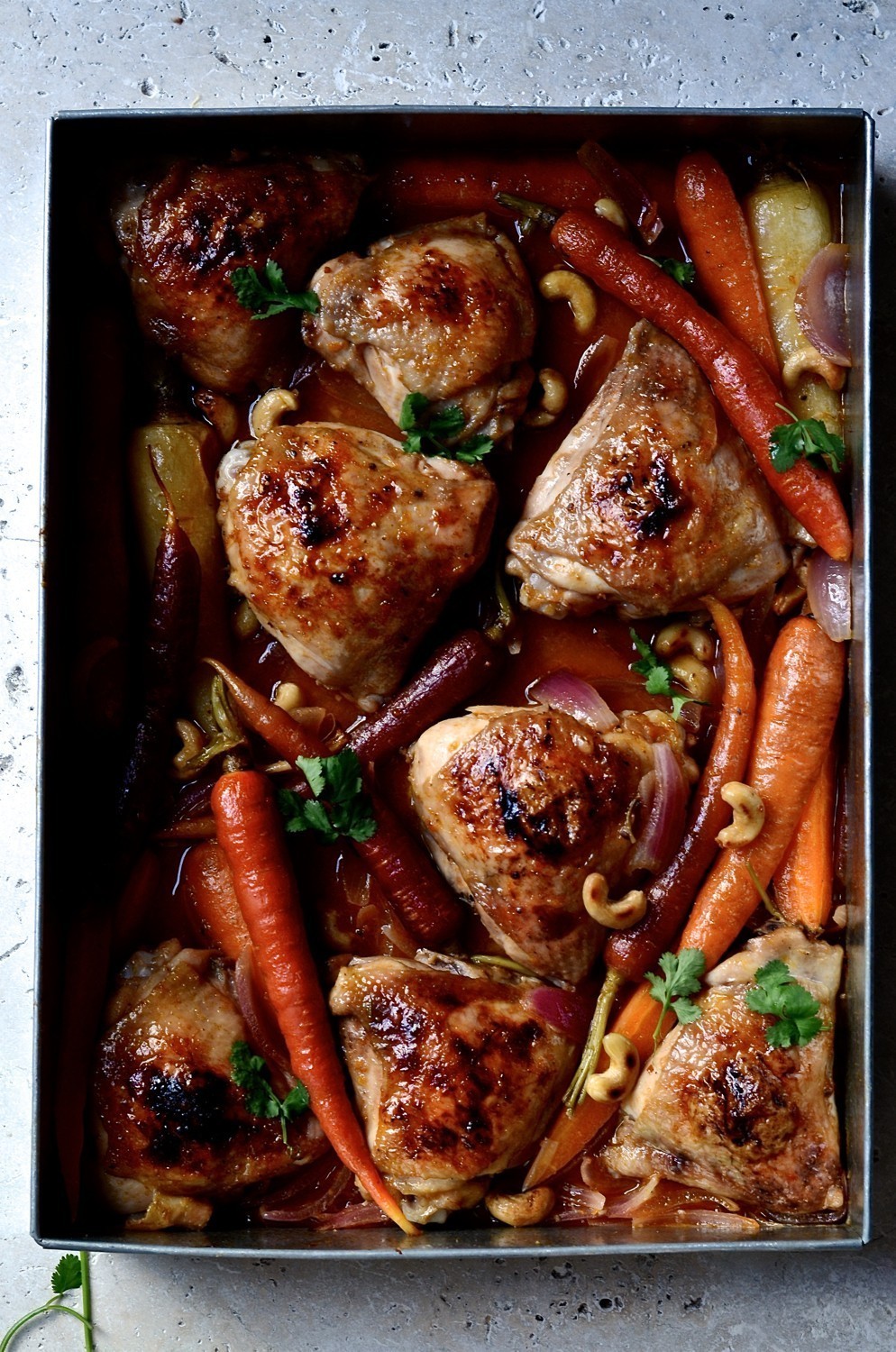 Chinese mandarin chicken tray bake
If you're a regular visitor to the blog, you'll know I'm a huge fan of savoury-sweet flavour combinations. I also love cooking in tandem with the seasons so including heirloom carrots and Clemengold mandarins were an obvious choice. This forms the basis for tonight's tray bake. Growing up we only knew about naartjies, but these winter fruits have since advanced to include seasonal varietals that are seedless, sweet and super juicy with an intensely perfumed, oily skin.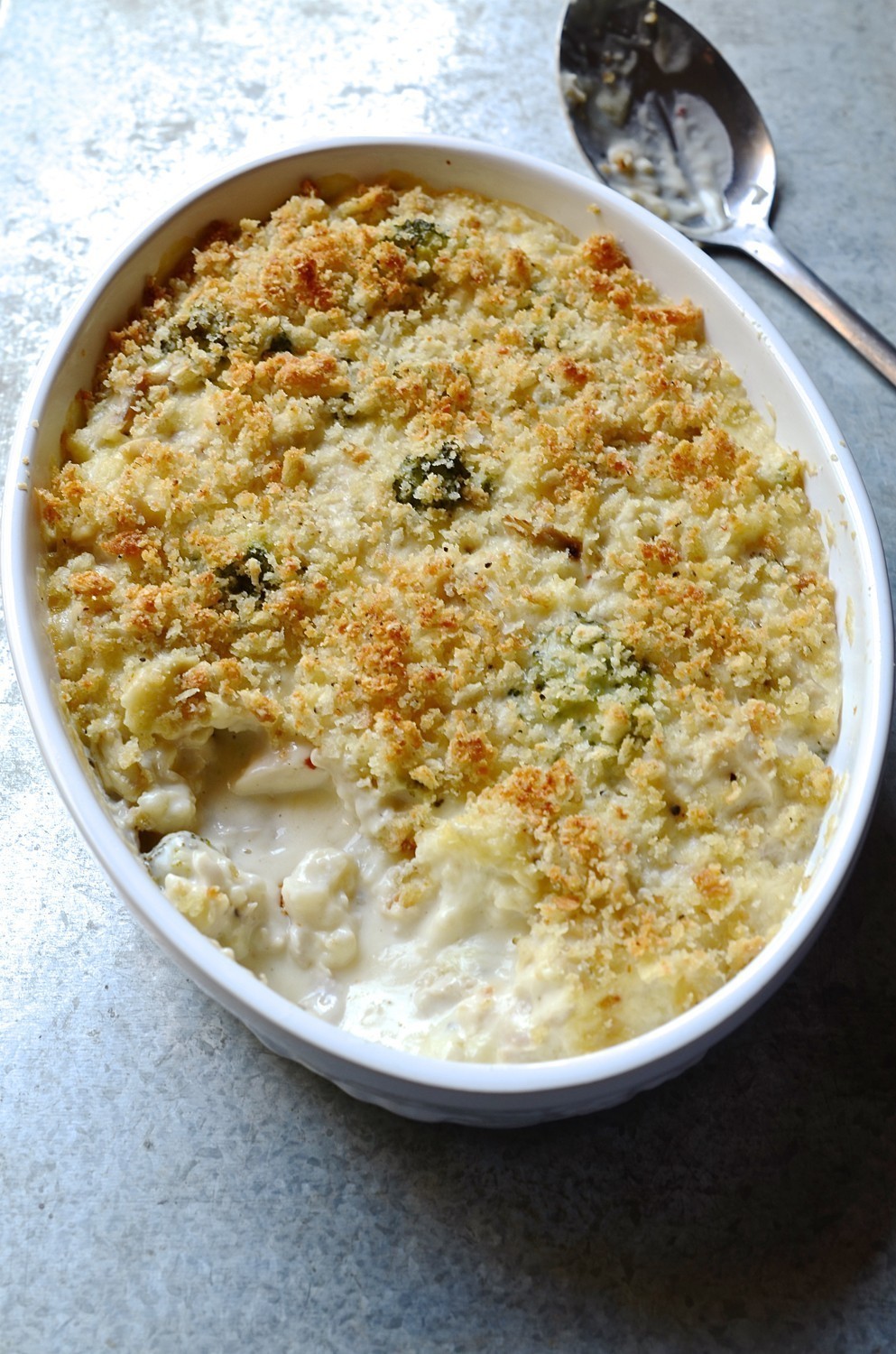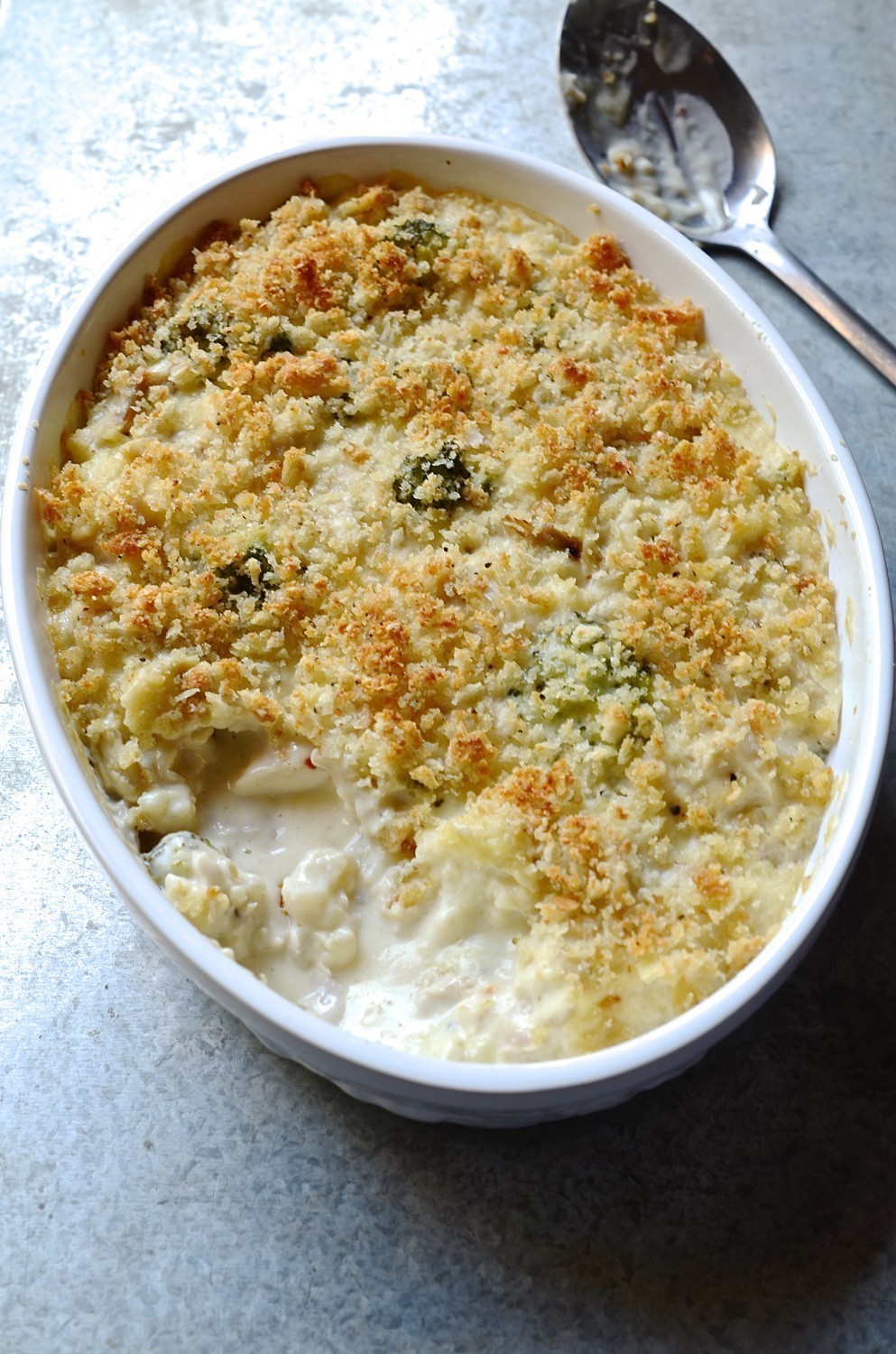 Broccoli chicken casserole is family-style comfort food. Growing up, it was one of the dishes my mother made often. It's honest food, the sort that both children and grown ups are happy to eat. I've started adding pan-fried cauliflower to mine, along with the broccoli. The cheesy sauce and parmesan crumble topping makes it a winning weeknight dinner.