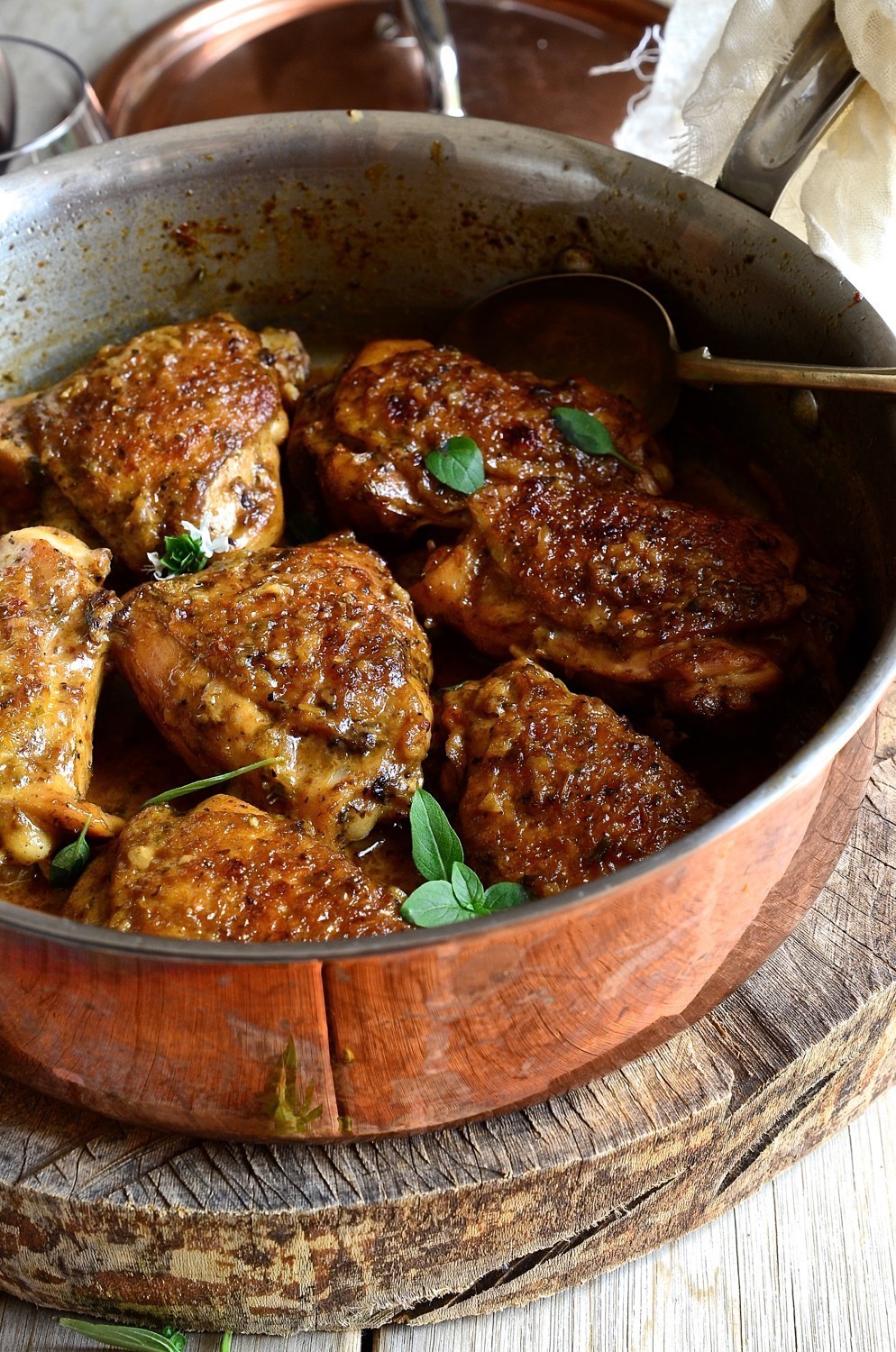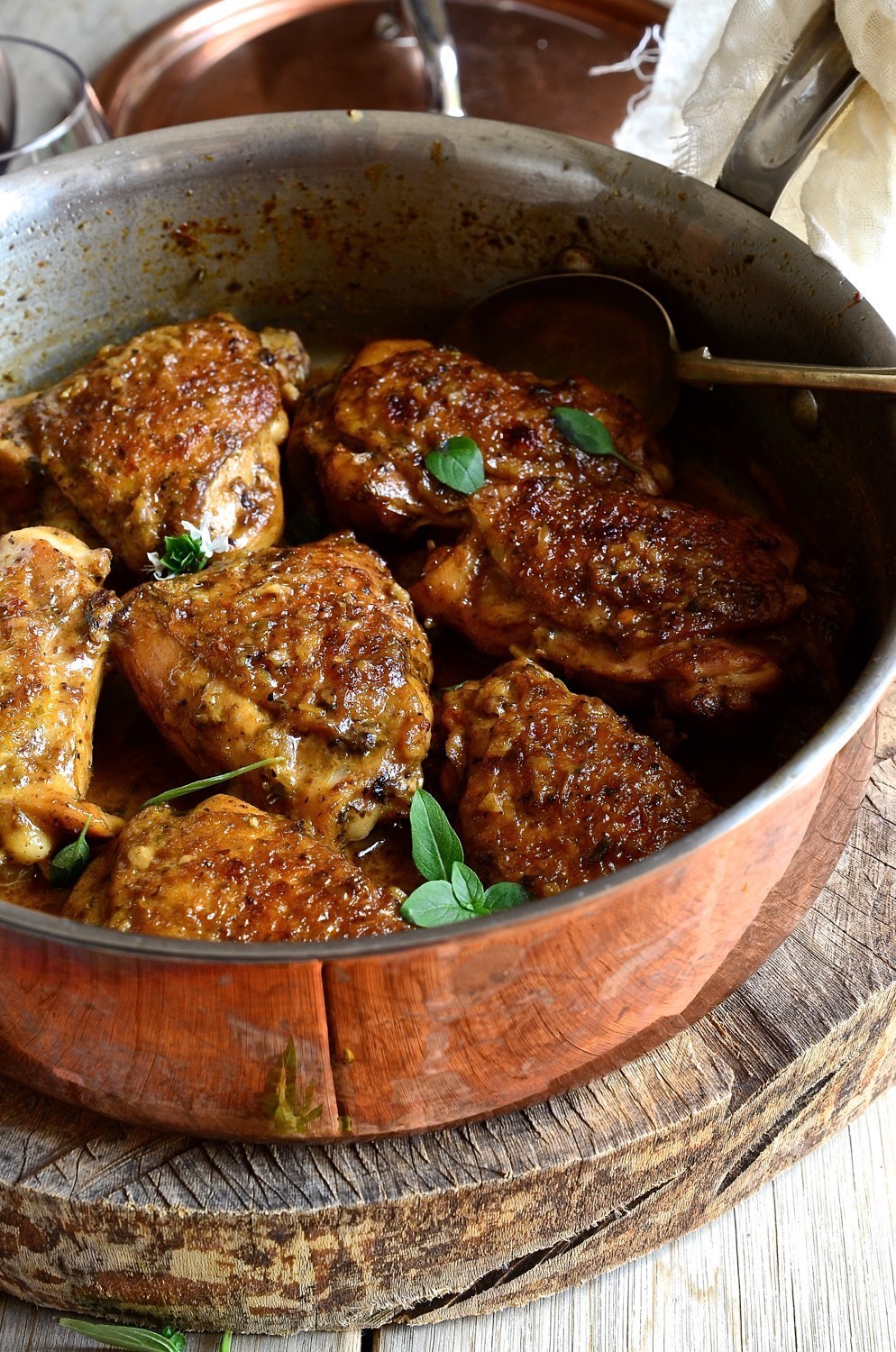 Tonight's easy supper hinges around an Italian favourite, pesto. Inspired by this much loved cuisine, I'm combining several of my favourite Italian flavours in one pan. My sundried tomato pesto chicken is uncomplicated food that's best enjoyed convivially, along with good company and perhaps a glass of Sauvignon blanc, as recommended by my good friend, Michael Olivier.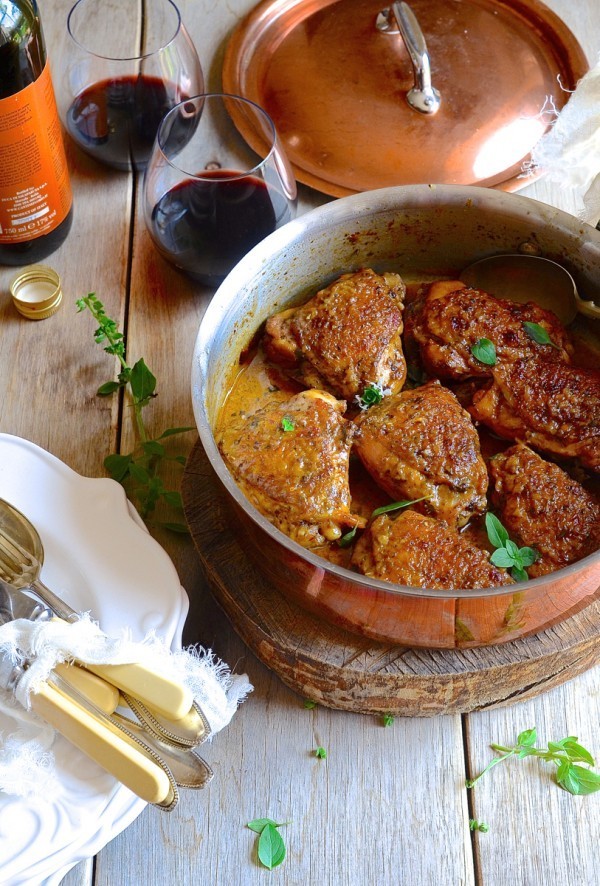 This easy supper is all about the sauce. Marsala, a fortified Italian wine, and sun-dried tomatoes, form the base of this sturdy sauce. Smell is the precursor to taste. Here, the aromas are convincingly Italian.
For this recipe, I suggest chicken thigh pieces in place of fillets. Thighs are more flavoursome and remain tender and moist once cooked. Although fillets have a lower fat content, they're easily overcooked. Often, I'll cook the chicken with the skin on to prevent the meat from drying out, removing it before serving for those choosing a low-fat option. Serve with creamy polenta or mashed potatoes and a fresh green salad. Alternatively, cauliflower mash with steamed greens will also do nicely.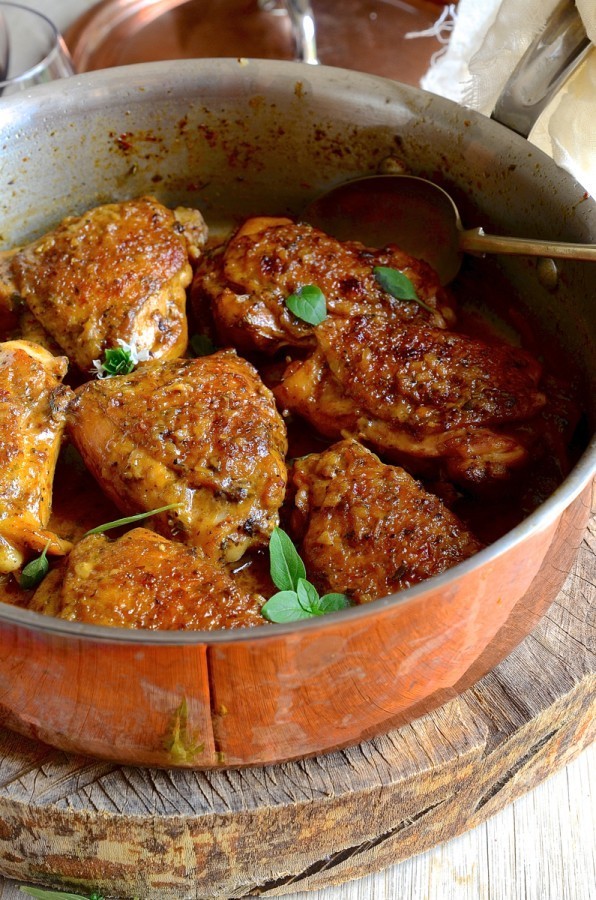 Sundried tomato pesto chicken
Serves 4-6
1 tablespoon olive oil
8 free range chicken thighs, bone in, skin on
1 shallot, finey diced
1 garlic clove, minced
1 tablespoon sun-dried tomato paste
1 tablespoon basil pesto (heaped)
zest and juice of half a lemon
1/4 teaspoon dried red chilli flakes
1 stem rosemary, de-stalked and finely chopped
1/3 cup Marsala
1 cup chicken stock
3/4 cup cream
fresh basil, to finish
Heat the olive oil in a non-stick pan. Season the chicken with salt and pepper. Brown the chicken pieces on both sides. Remove from the pan and set aside. Pour off most of the oil in the pan, retaining about 1 tablespoon. Sauté the shallot until soft. Add the garlic and cook for a further minute. Now add the sun-dried tomato paste, basil pesto, lemon zest, chilli flakes and rosemary. Cook for about a minute to release the lemony oils. Deglaze the pan with the Marsala and reduce down by a third. Pour in the stock and cream. Add the chicken pieces back to the pan, cover with a lid and simmer for about 40-45 minutes.
Remove the chicken from the pan and reduce the sauce until thickened. Adjust the seasoning if necessary. Add a spritz of lemon juice to brighten the flavours. Place the chicken back into the pan, skin side facing upwards and spoon a little of the sauce over the top. Place the pan under a hot grill to crisp and darken the skin. This is completely optional and only necessary if you intend eating the skin. Finish with fresh basil and serve.