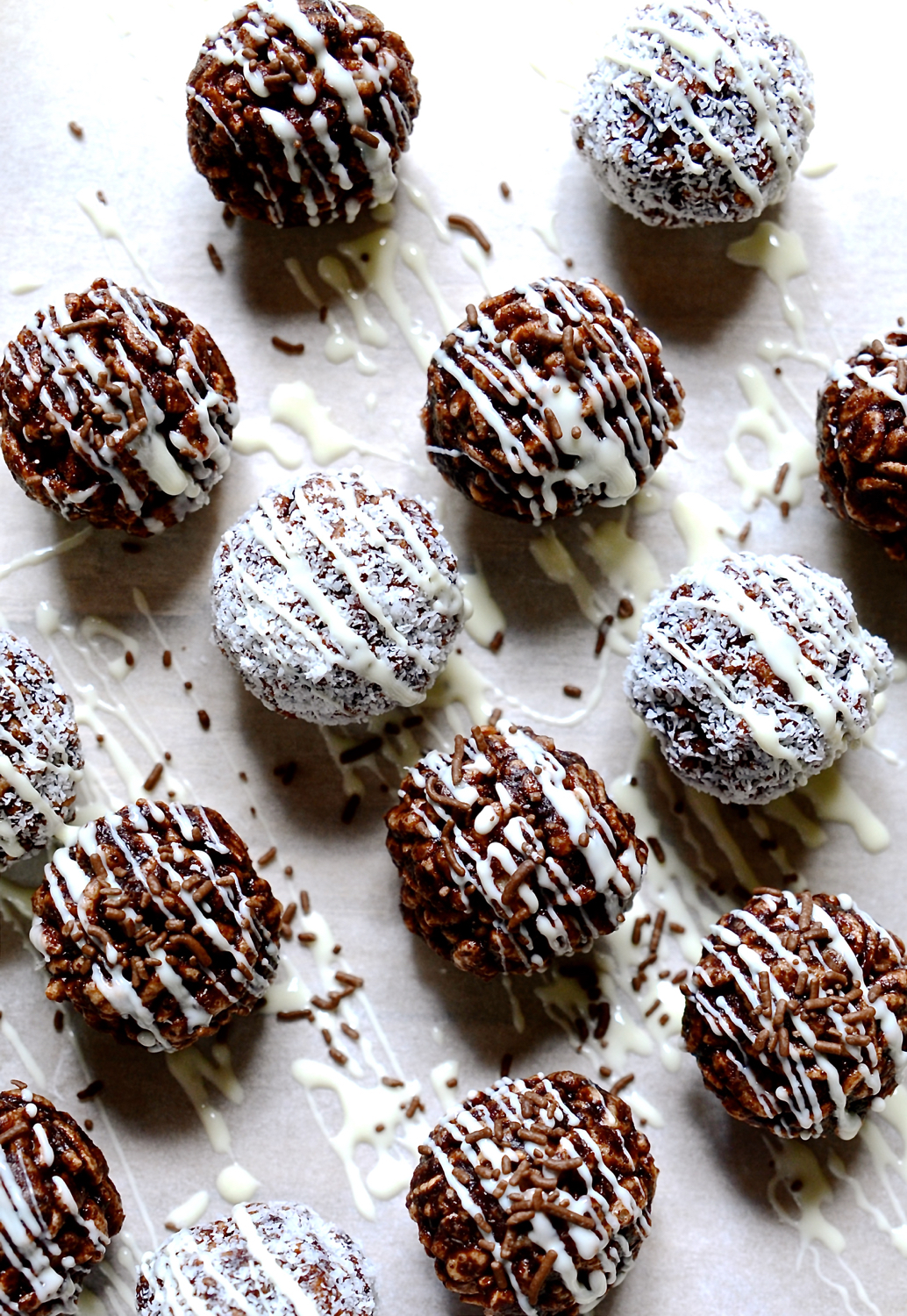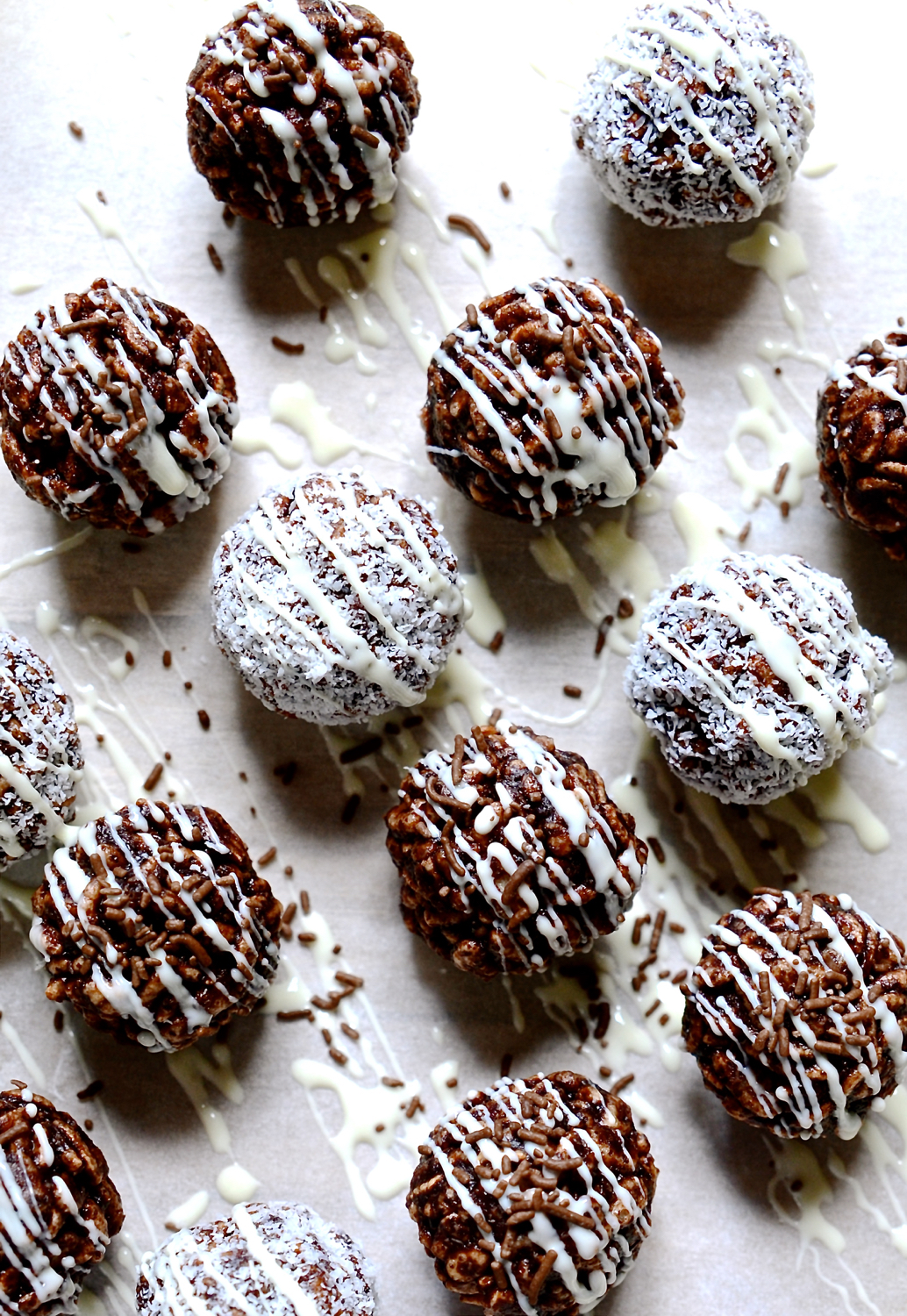 If you find yourself wondering into the kitchen in the hope of bumping into a sweet pick me up, these healthy sweet treats are the bees knees. Fudgy date balls, gluten free slices, healthy seeded biscuits, they're here for the picking. Perfect with a mid morning coffee, packed into lunch boxes or small after dinner treats. These gluten free rice bubbles are a house favourite.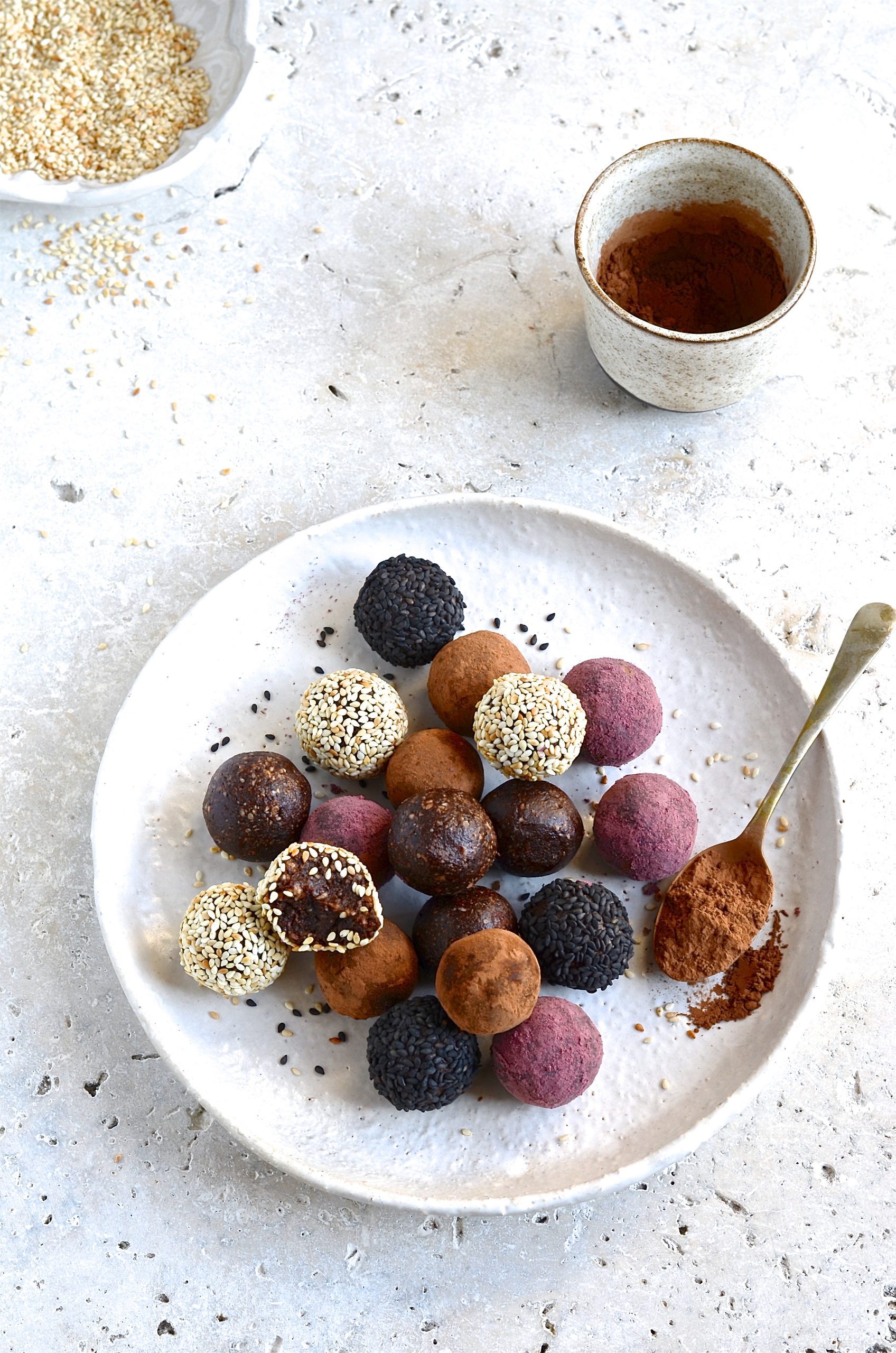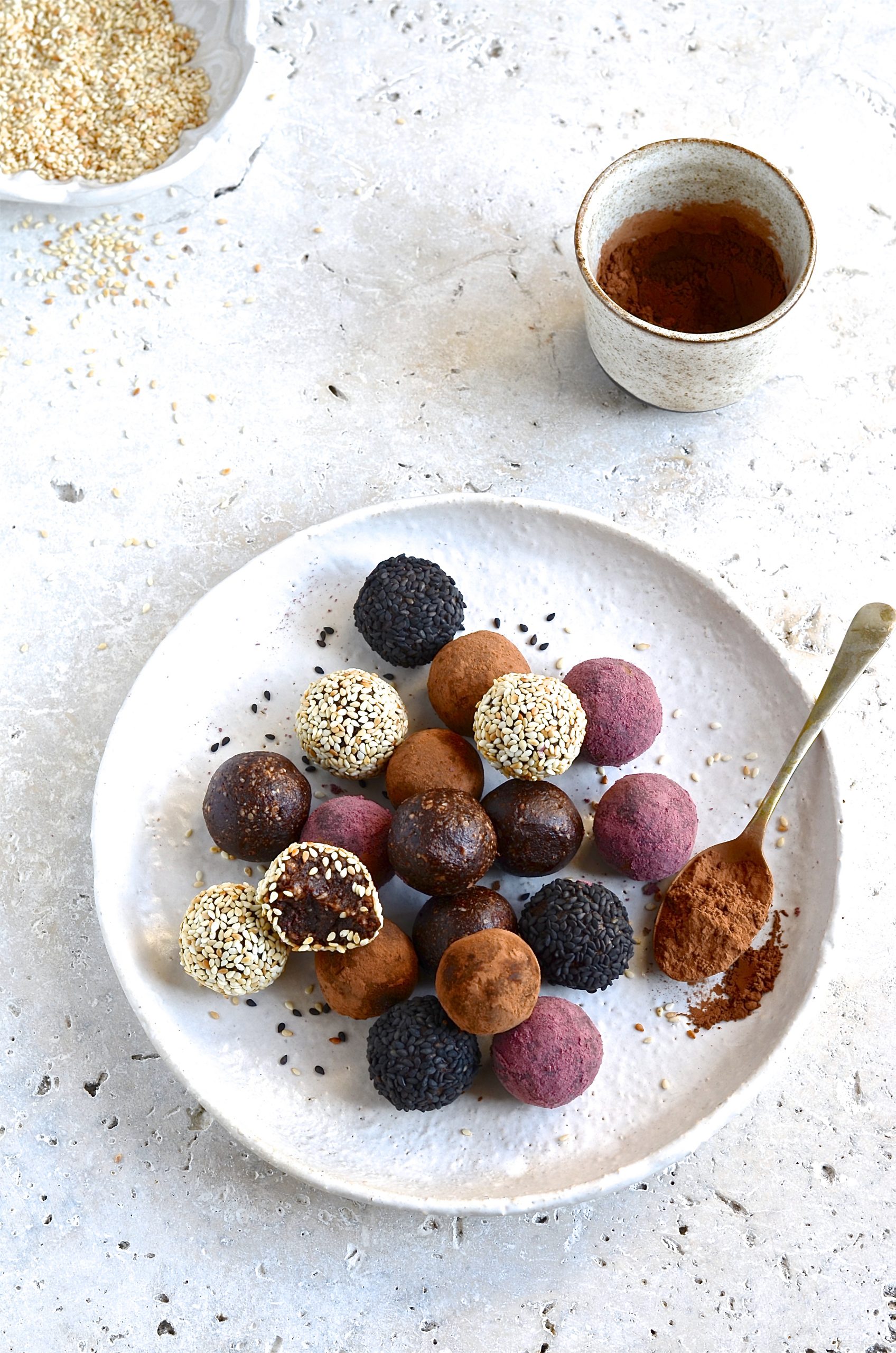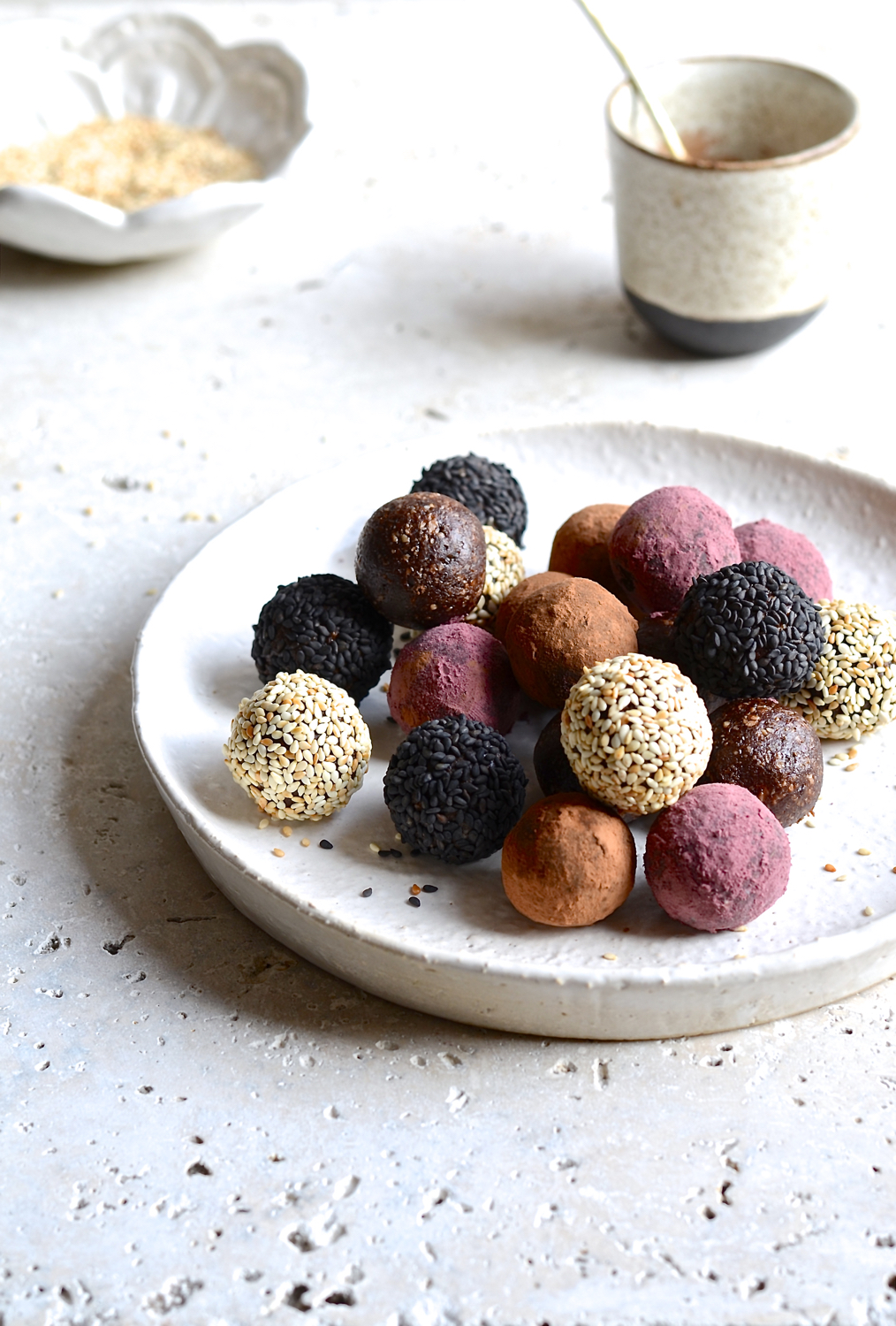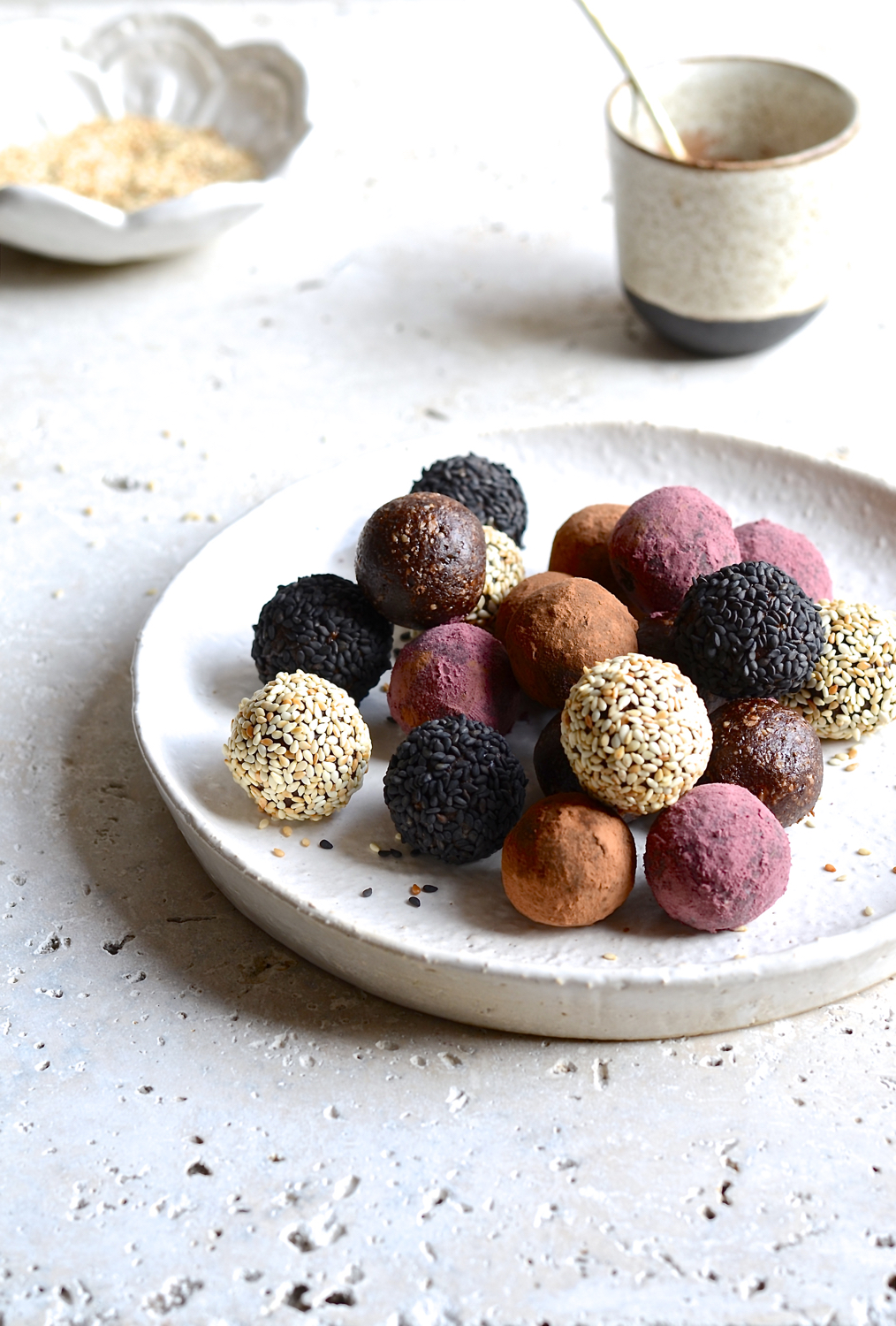 Tahini has become mainstream and I couldn't be happier. It adds a nutty taste and toasty flavour to both savoury and sweet recipes. For my Cashew and tahini bliss balls, I've used sticky medjool dates and raw cashews.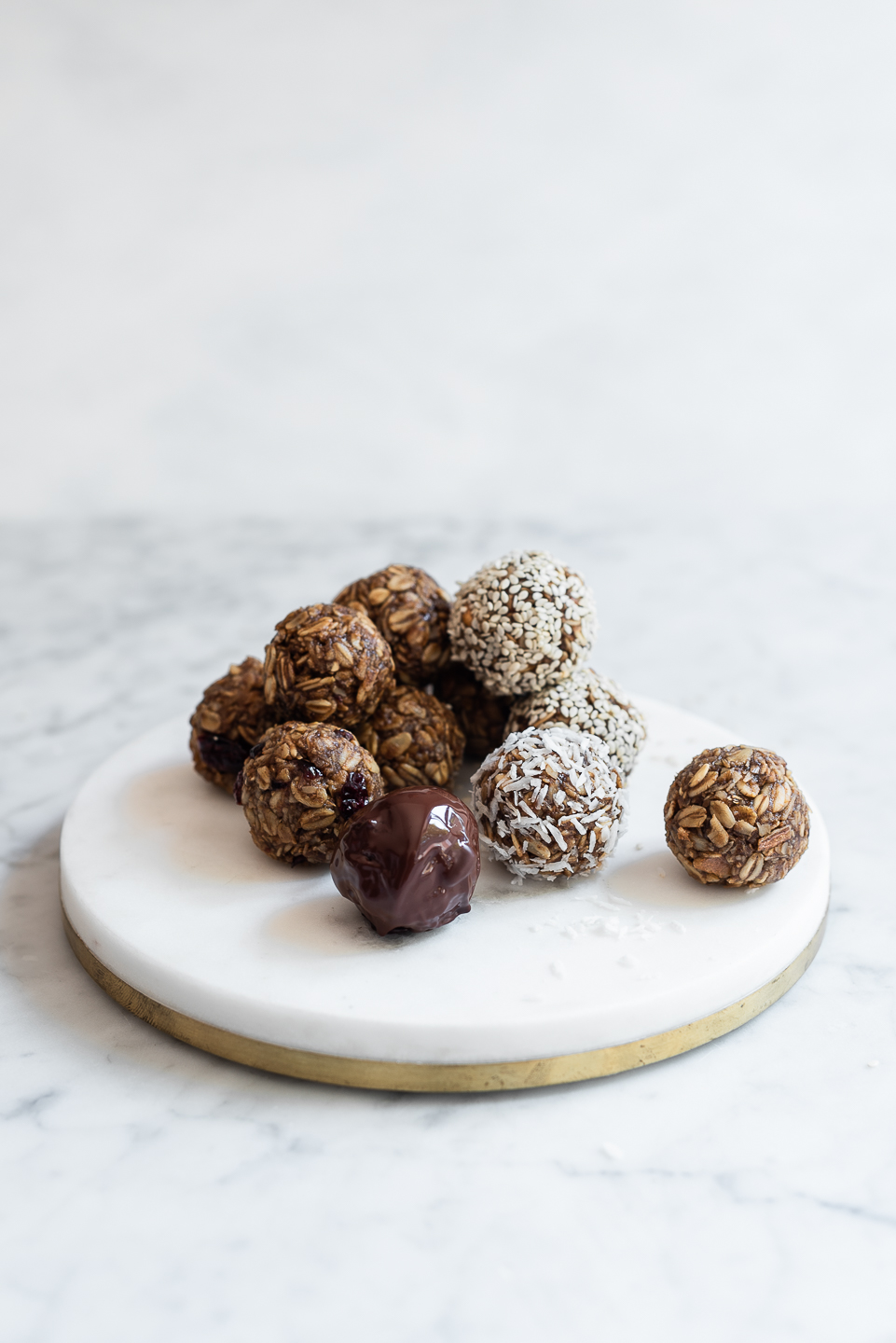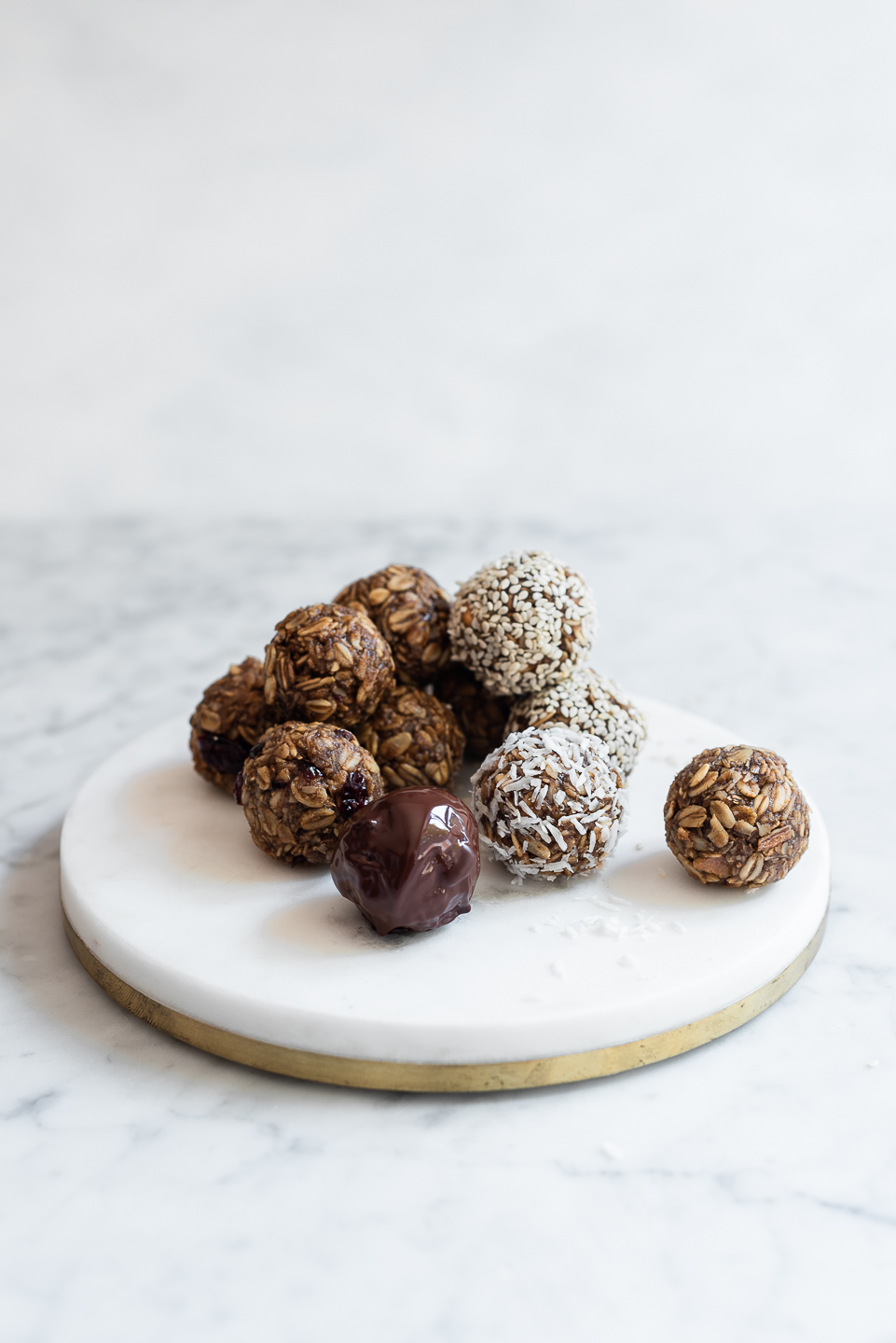 They taste almost fudge-like, with a deep treacly flavour. Coconut, rolled oats and porridge forms the basis of this recipe. Rolled oats has a courser texture, while the porridge oats is softer and binds more easily. I recommend using both for these Almond Butter Oat Snack Balls.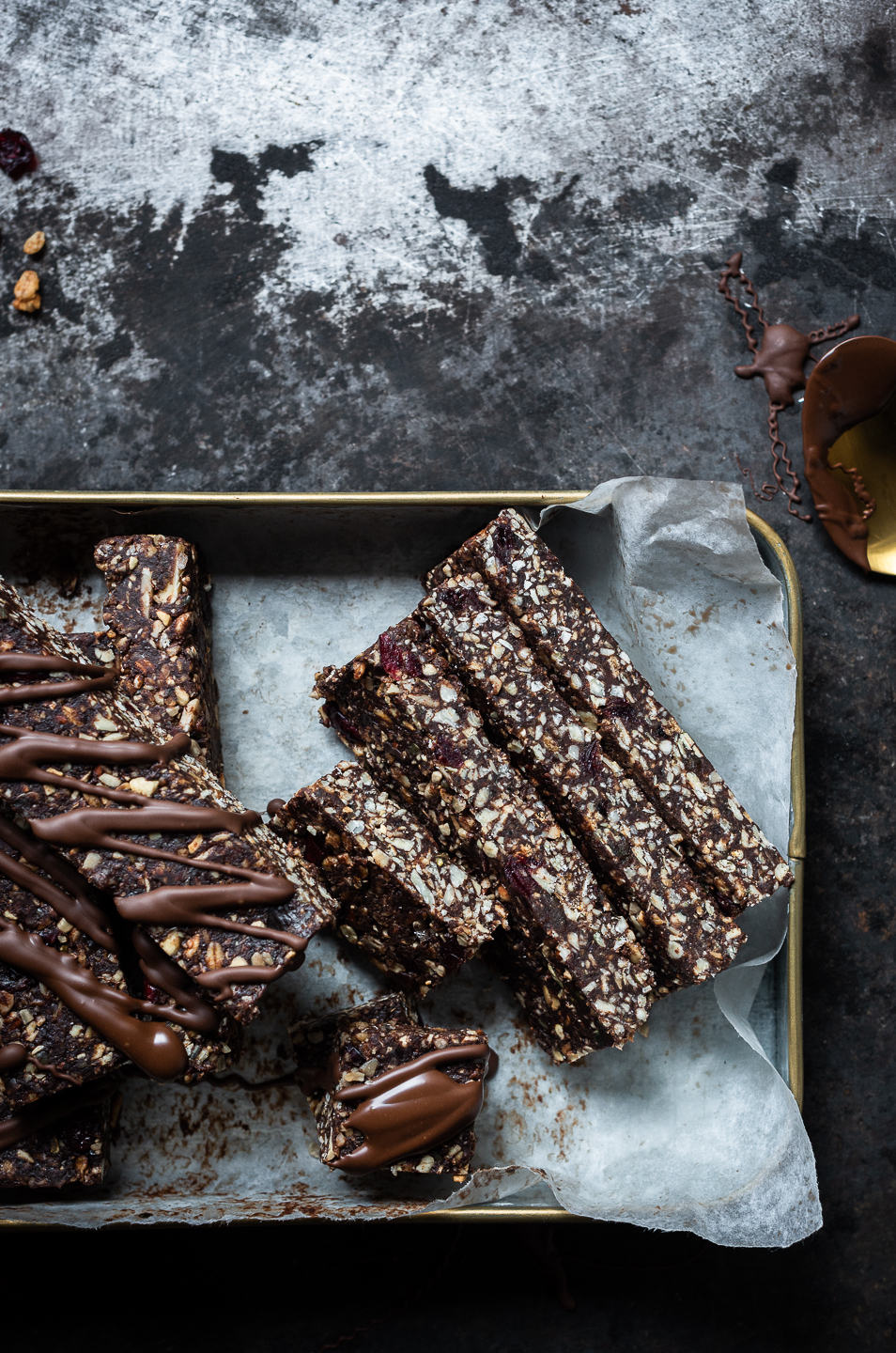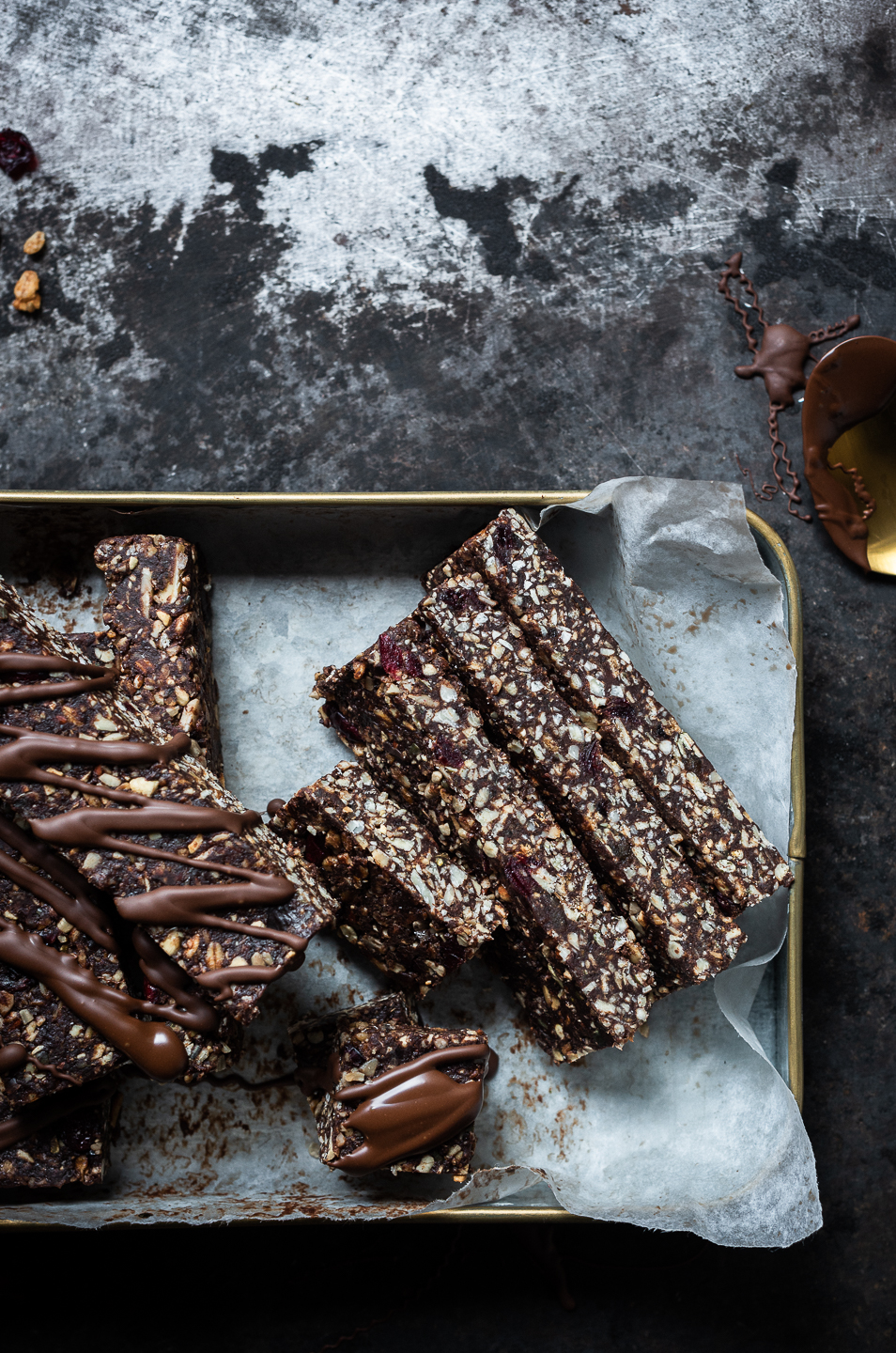 What you'll need to make these Granola choc-nut super bars
Dark chocolate
Homemade granola
Sticky Medjool dates
Toasty nuts and seeds (almonds, pecan, sunflower & pumpkin seeds)
Dried cranberries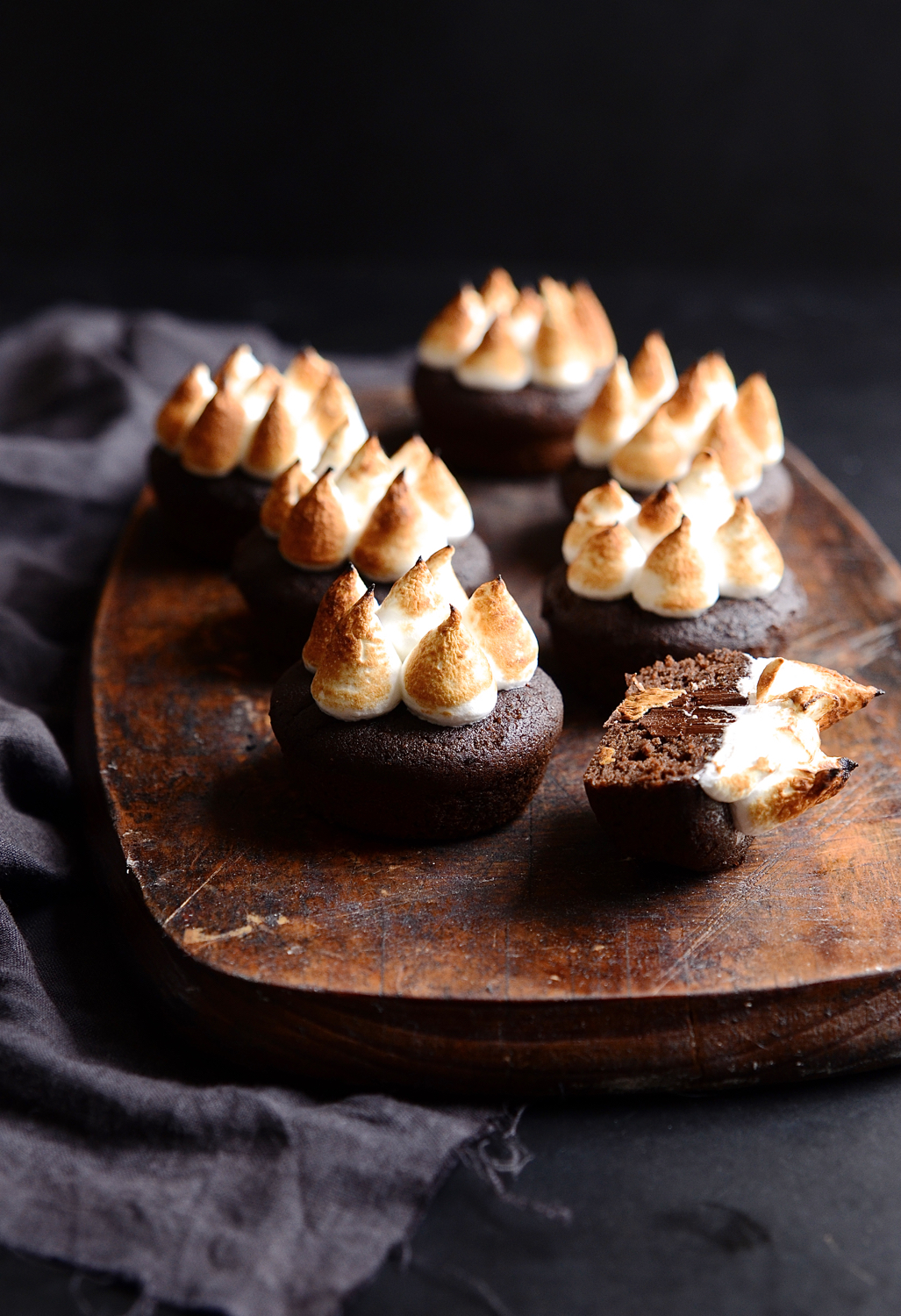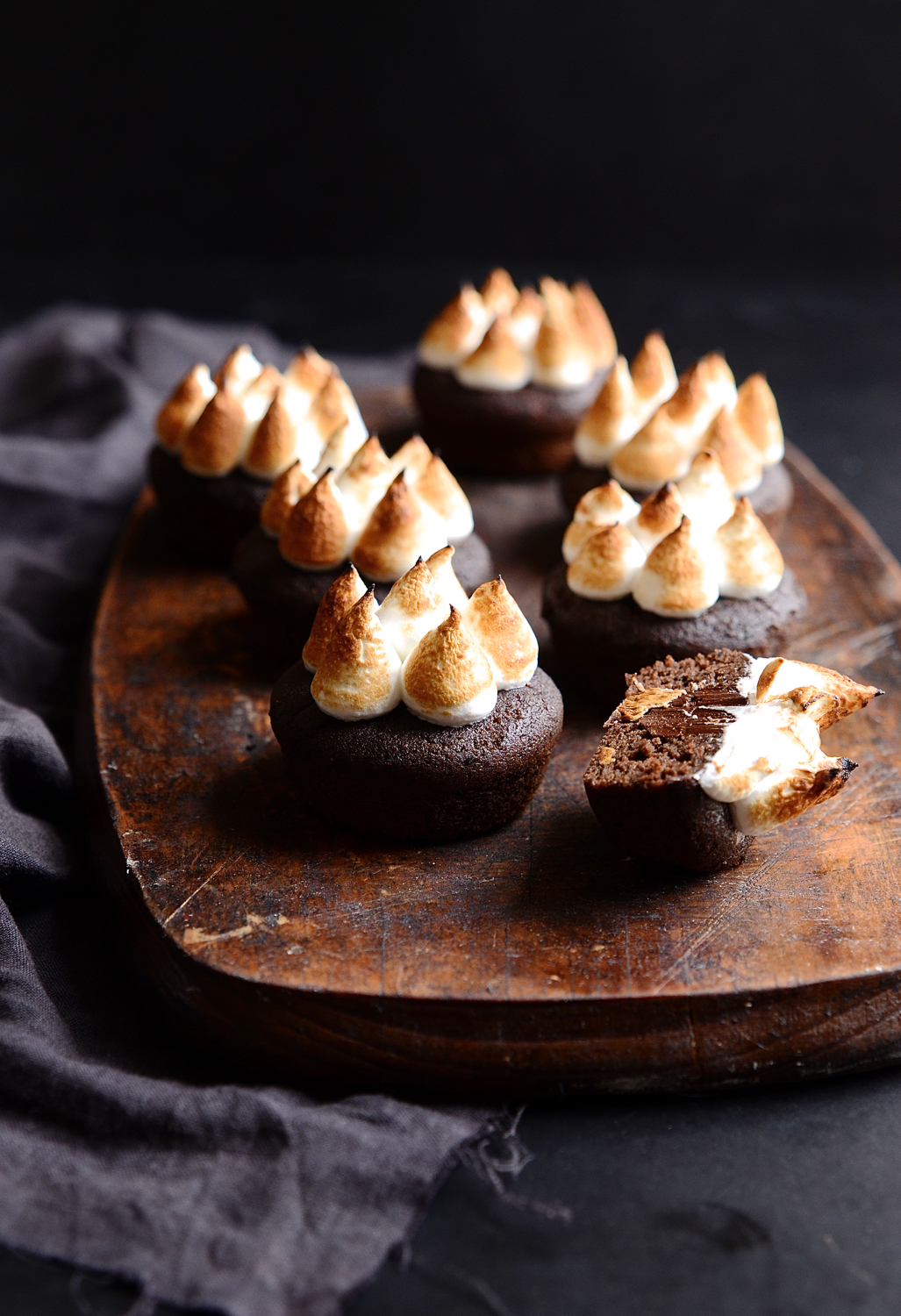 Once you've tasted these easy black bean brownie s'mores, you'll be looking for excuses to make them again. They're crammed with good for you ingredients that'll satisfy a sweet craving. And they happen to be gluten free. The meringue isn't really necessary but whimsical and fun.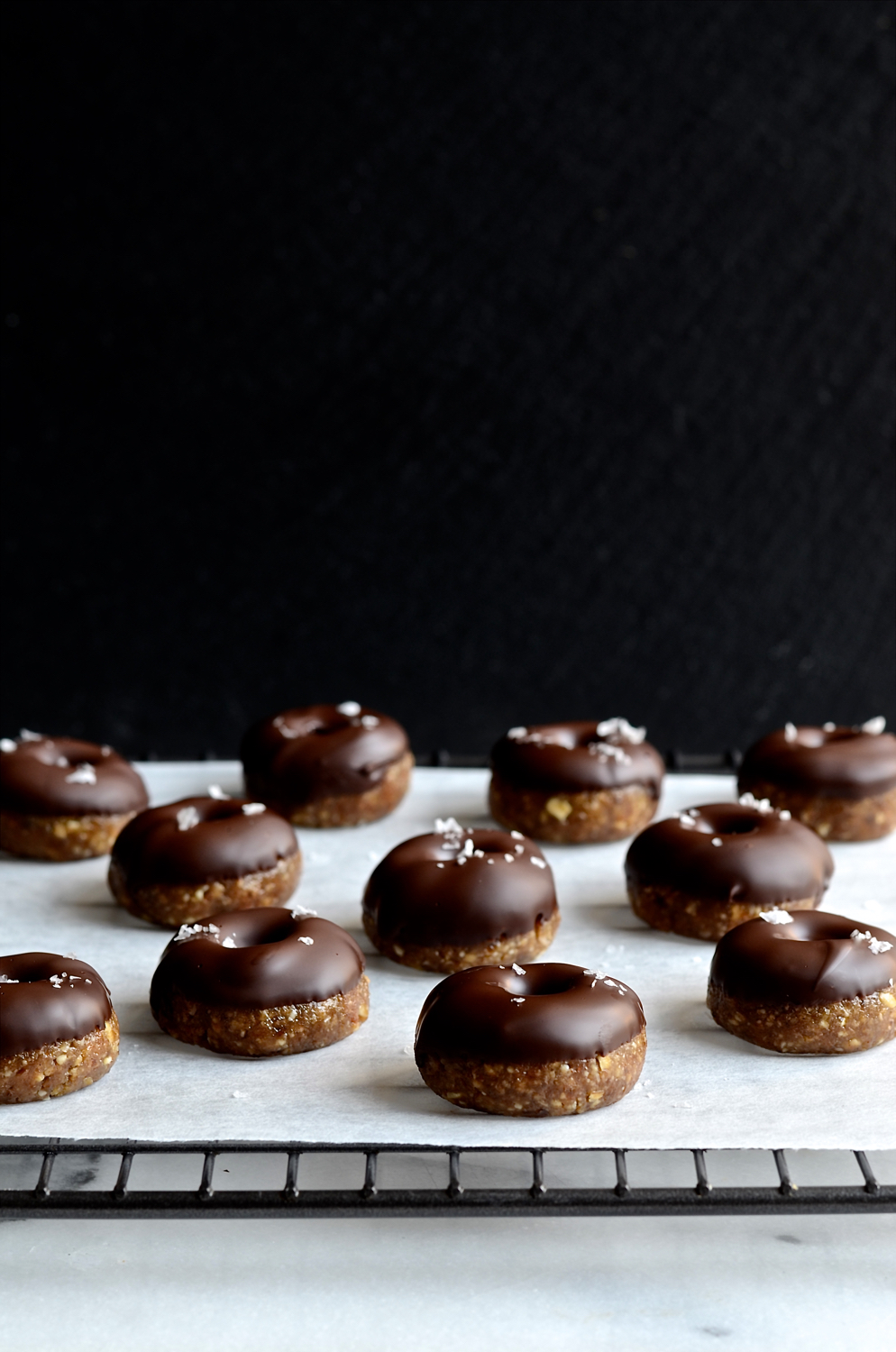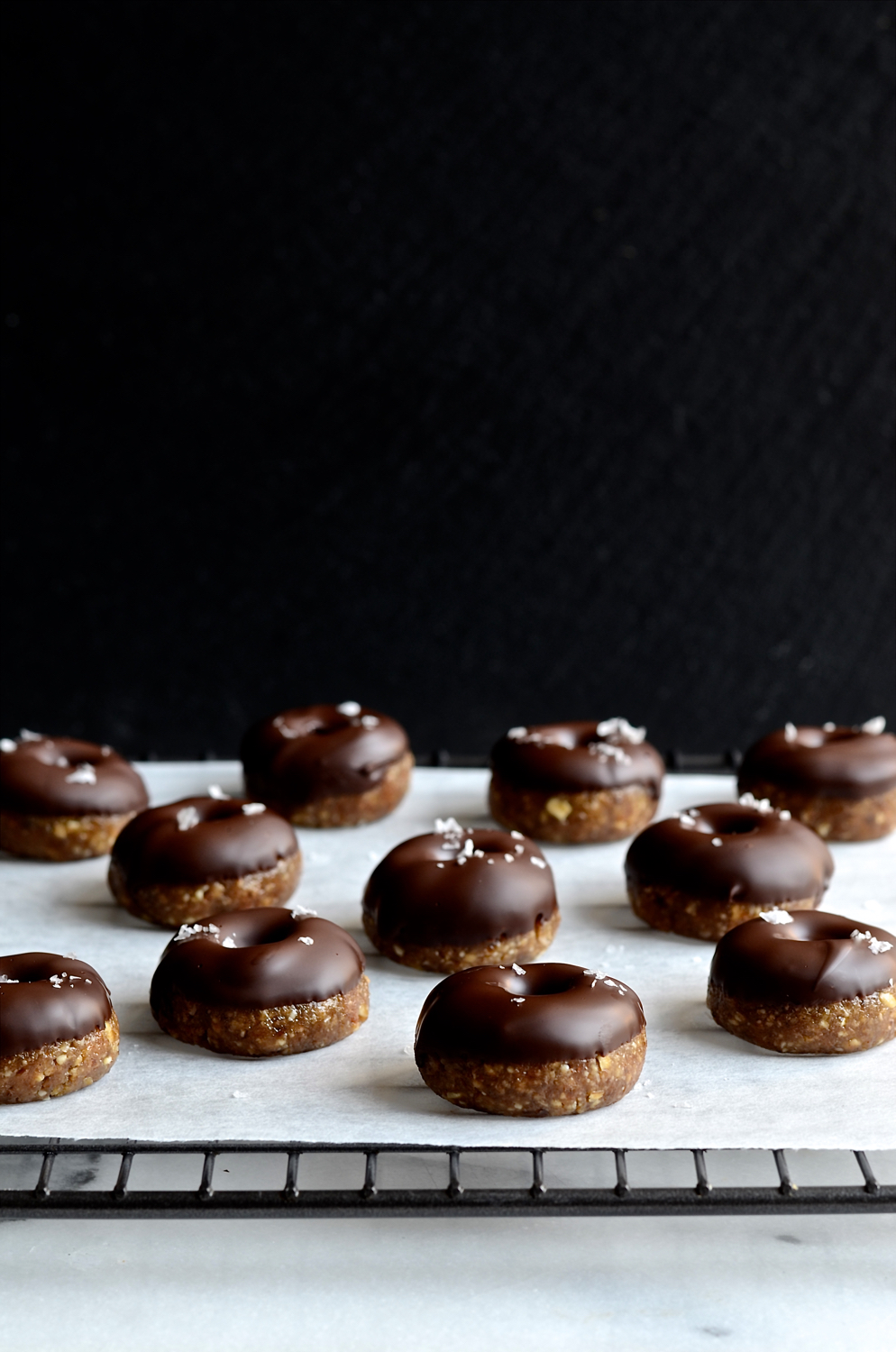 Packed with nutrient dense whole foods, you'll be hard pressed to find an easier sweet treat with benefits. These No-Bake Chewy mini Donuts are instant gratification. We love them dipped in dark chocolate, although they're perfectly good without.
s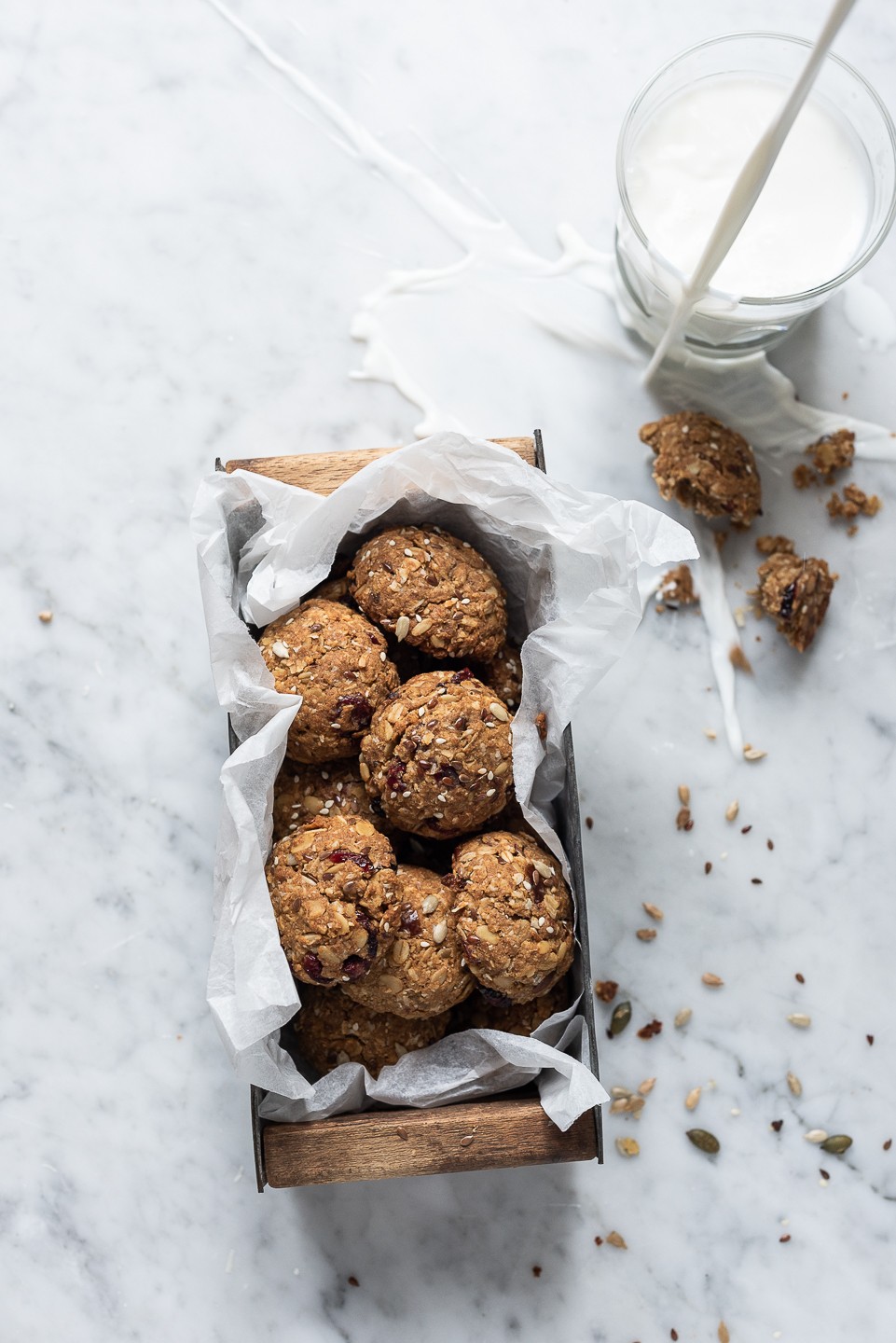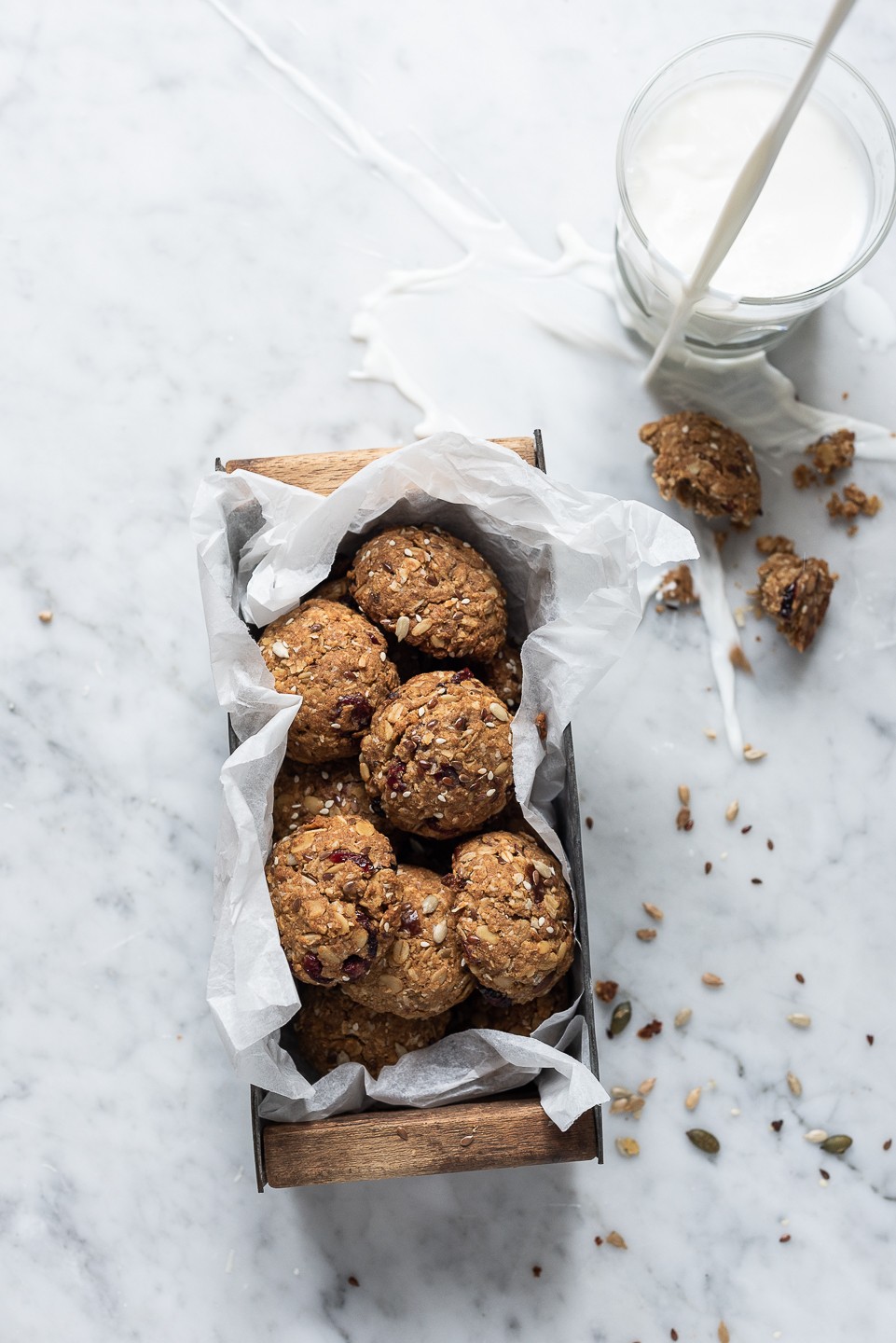 These tahini breakfast cookies bake up crisp on the outside and chewy in the middle. By the second day, the exterior softens slightly. Don't expect them to spread and flatten as they bake. They come out the oven much the same as when they went in. Experience has taught me to make double, freezing one batch for later, in which case I bake the cookies from frozen, adding about 3 minutes to the baking time.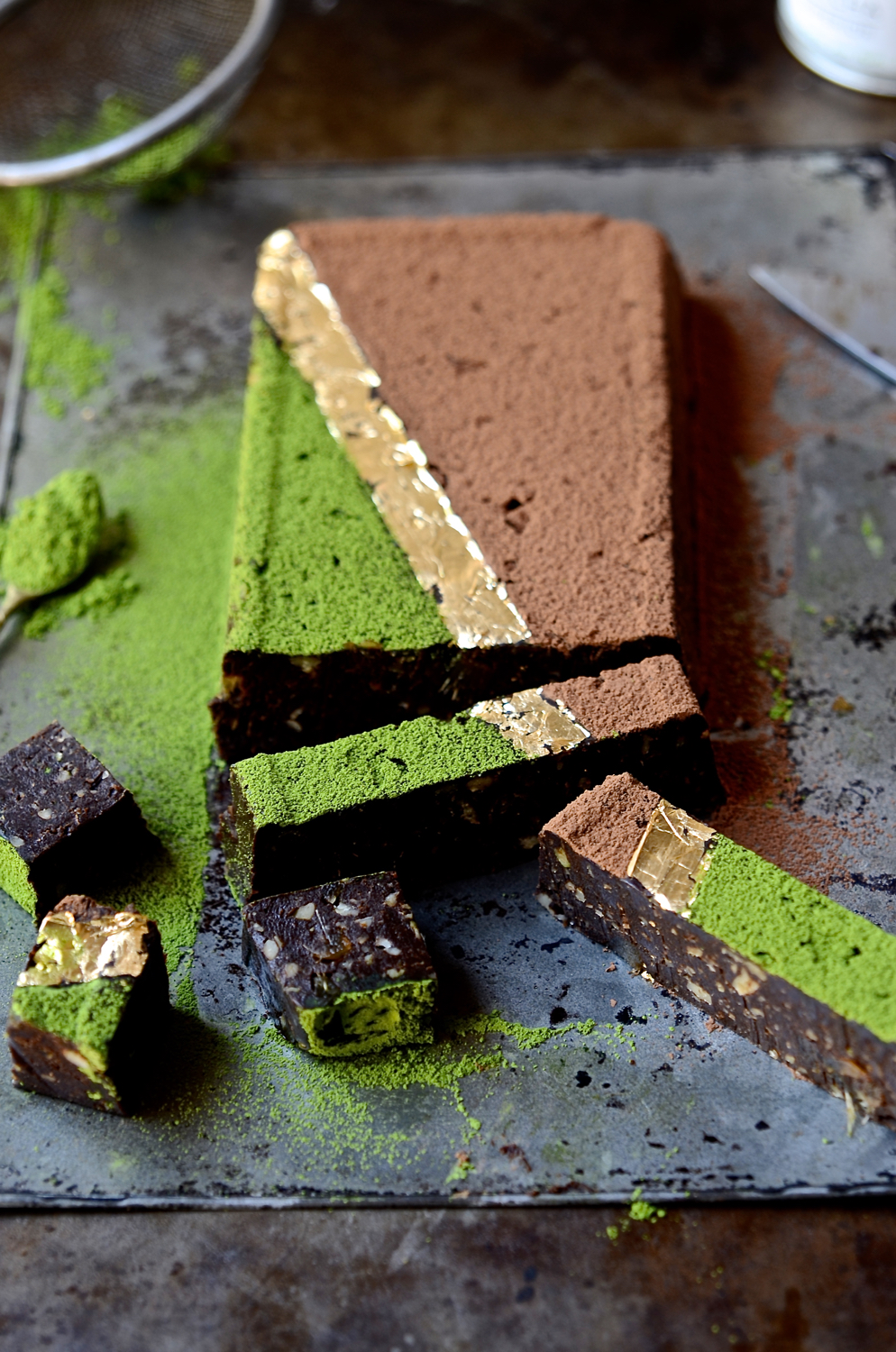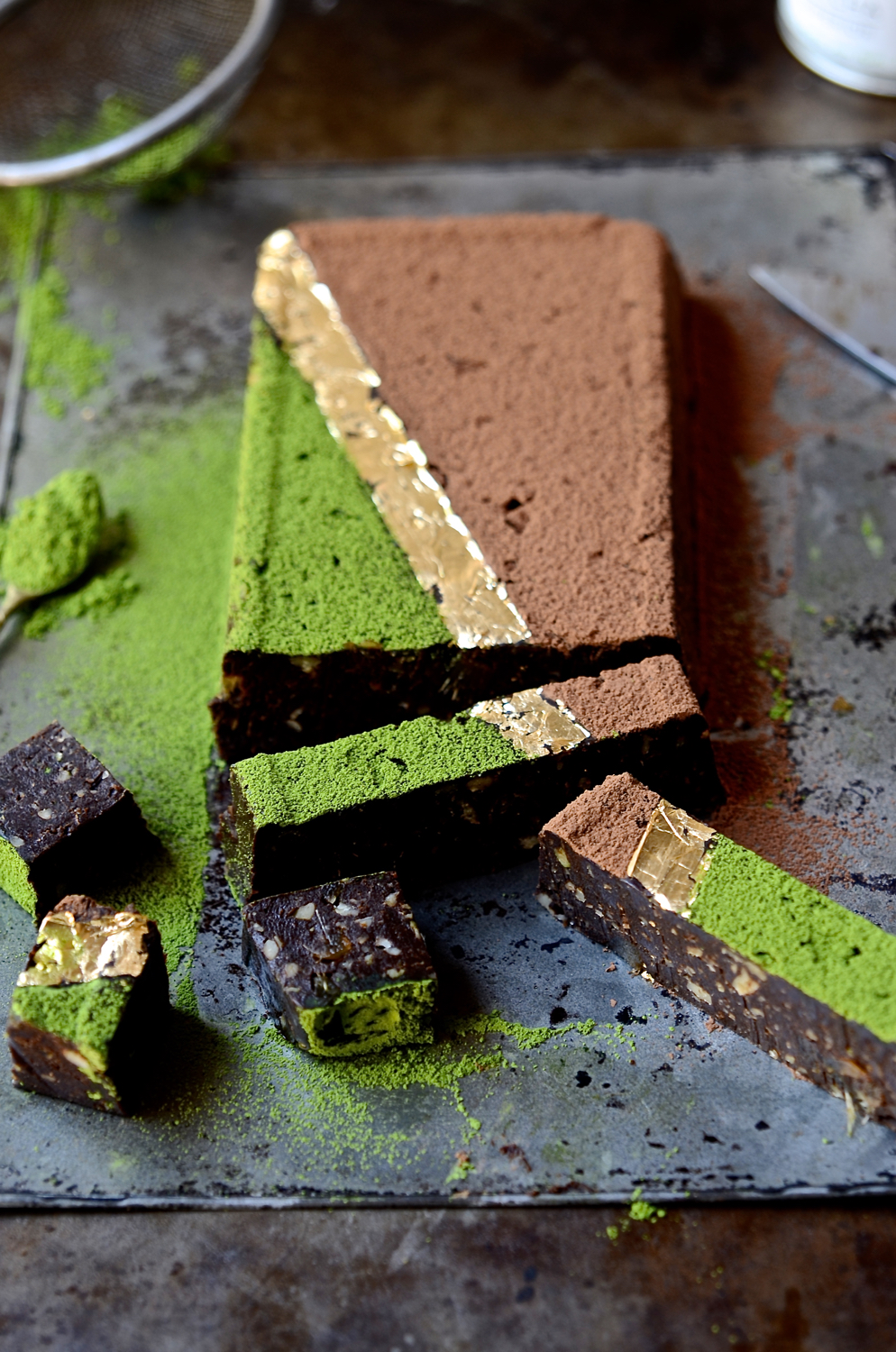 Fudge as we know it, has a scandalous reputation. Two tins of condensed milk, a block of butter and plenty sugar. This is the type of fudge I grew up on. I'm happy to say that this healthy Matcha Date Fudge is a great alternative. The ginger nuggets add a gentle sweet heat that works so well with dark chocolate. When asked by Just Matcha to come up with some creative ways of incorporating this Japanese tea into everyday foods, I was excited to experiment with different bakes and sweet treats. Quite honestly, I'm surprised at how easy it is to include green tea into both savoury and sweet.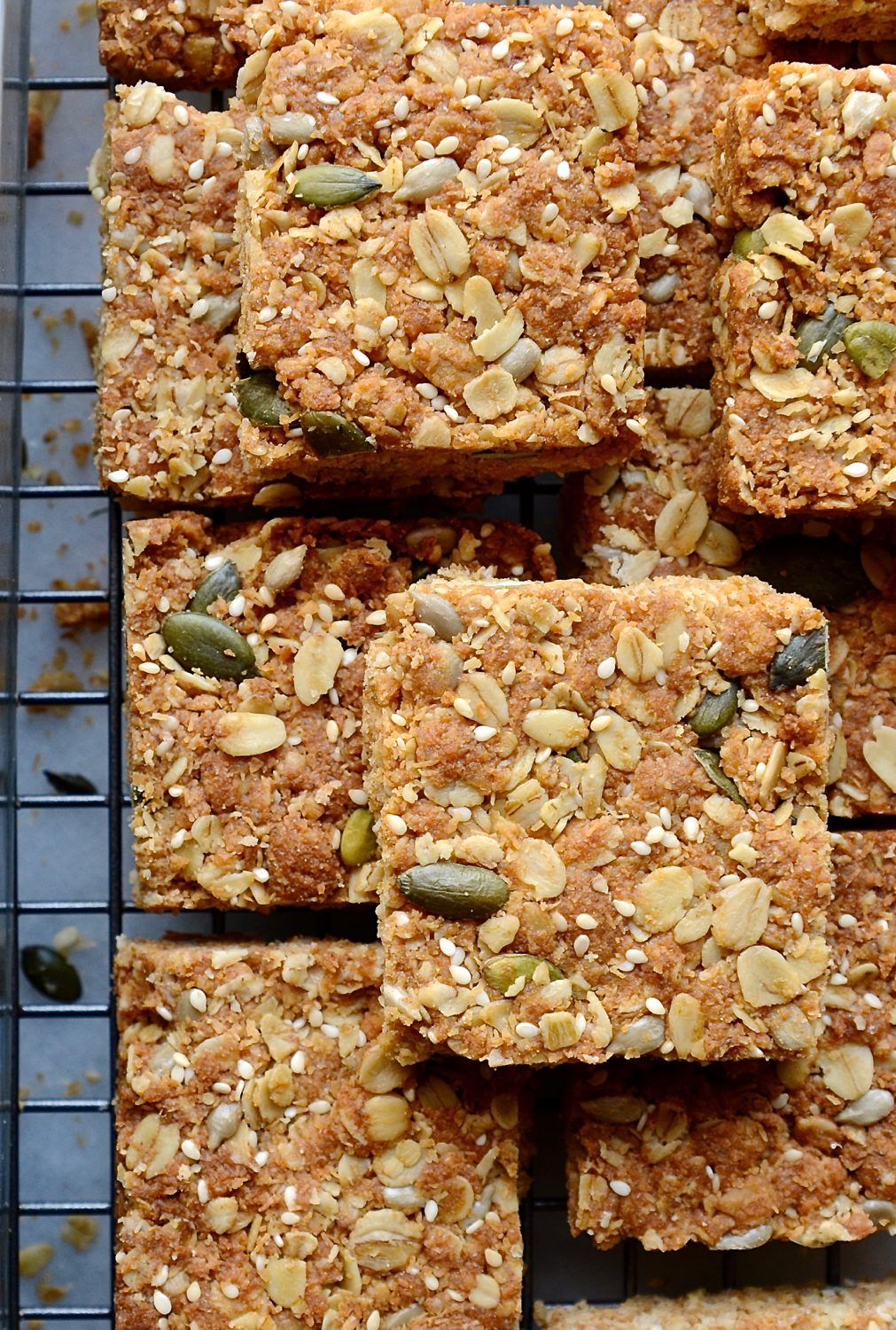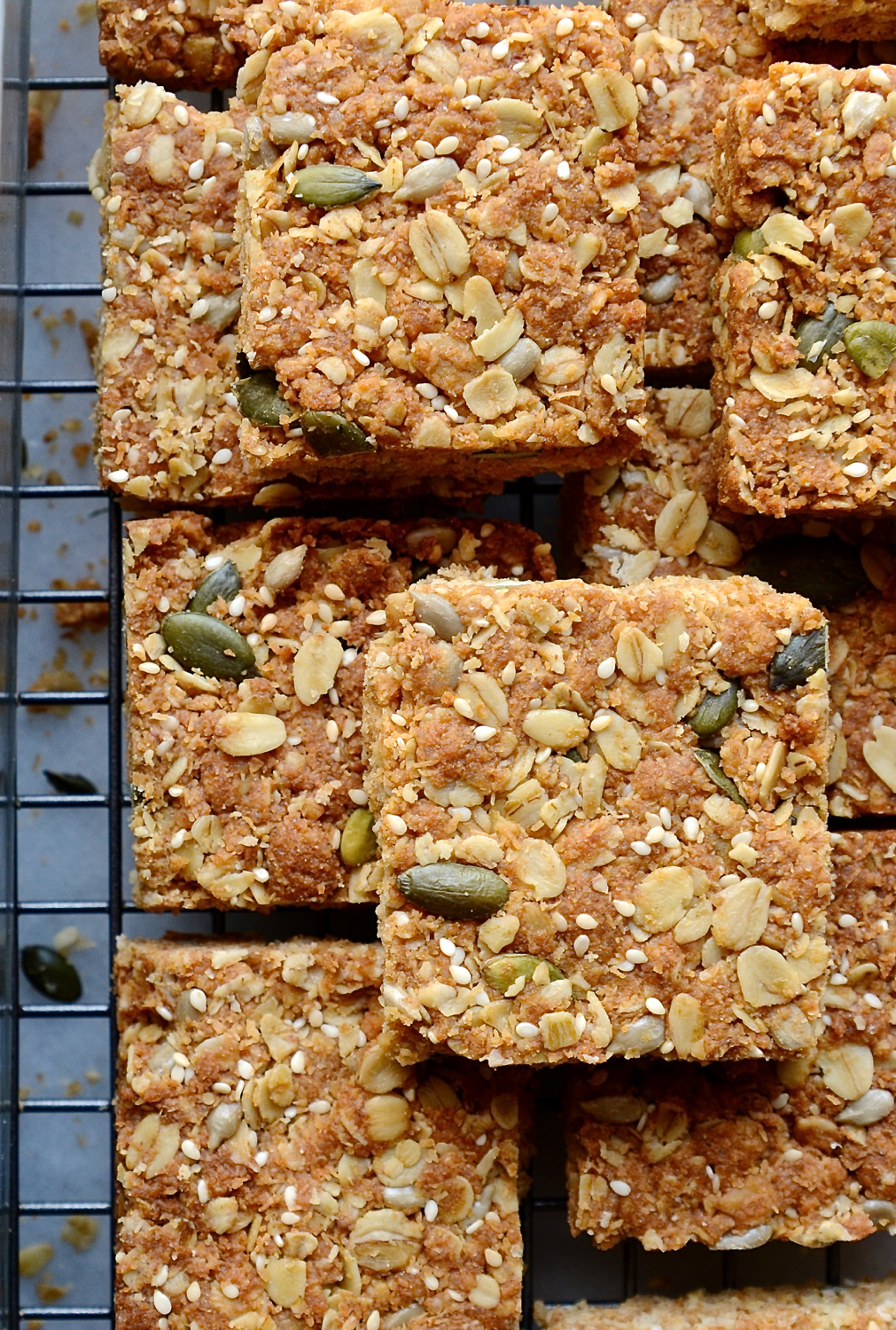 These healthy seeded crunchies was one of the first recipes I posted when I started my food blog. It's been one of the most popular recipes to date. If you grew eating crunchies, you know why. They're oaty, crisp around the edges and chewy in the centre. Over the years my mother's recipe has evolved into a healthier version. This stalwart South African favourite gets a remake with wholemeal flour, coconut oils and seeds. I sweeten the mixture with honey and natural cane sugar. I think you'll love them!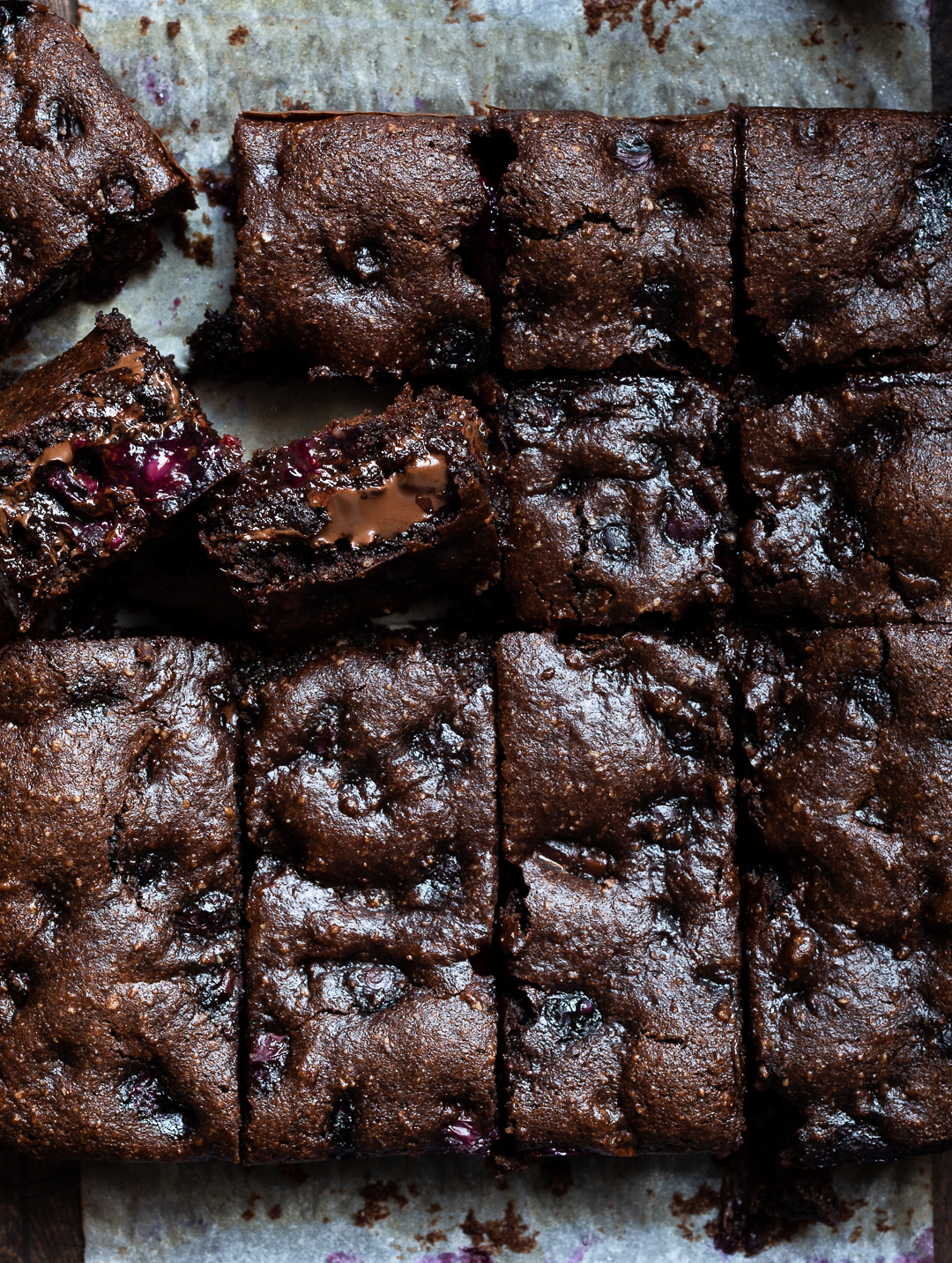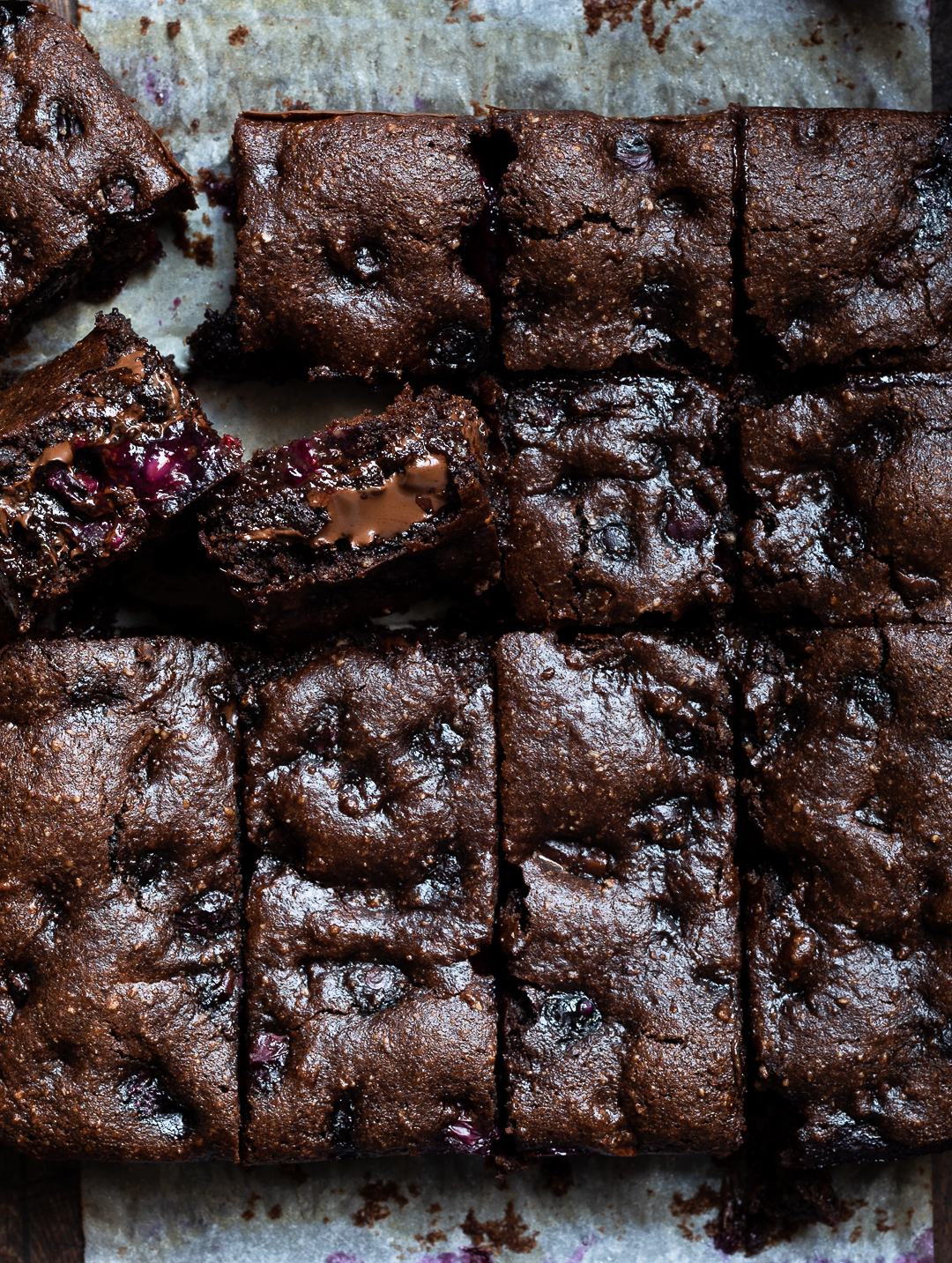 Of all the brownies I've made over the years, these Blueberry brownies are the most made, loved and requested recipe of them all. I made them for a healthy baking class several years back and we still love it, especially in summer when blueberries are in season, although frozen berries can will bridge a seasonal gap. During the class, I remember sceptical eyes gazing back at me as if to say, we think it's going to taste like wood! Needless to say, skirmishes to fork the last fudgy piece were followed by eye-rolling and soft murmurings.
Healthy Sweet Treats from the Bibby's Kitchen Cookbook:
Date caramel walnut bars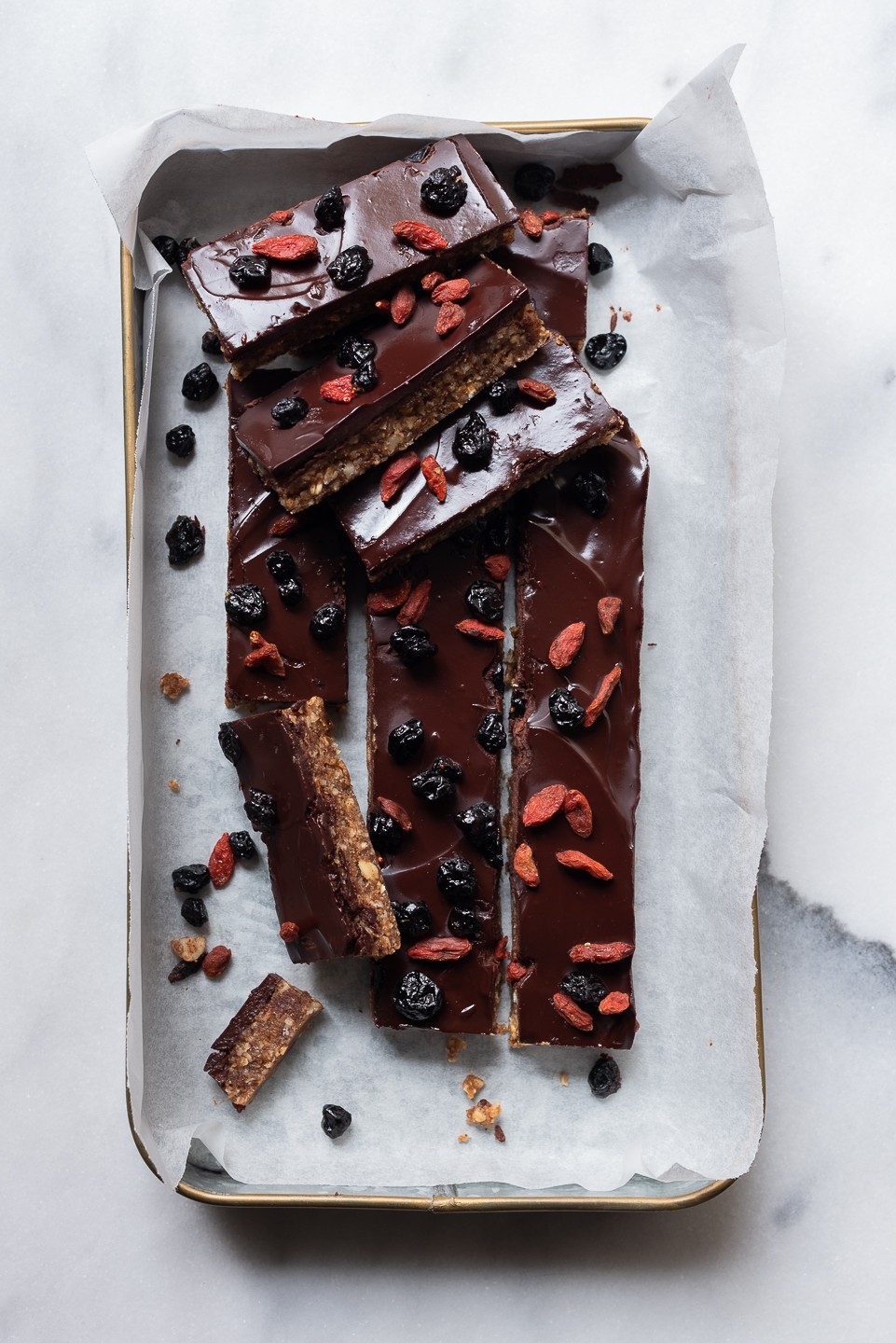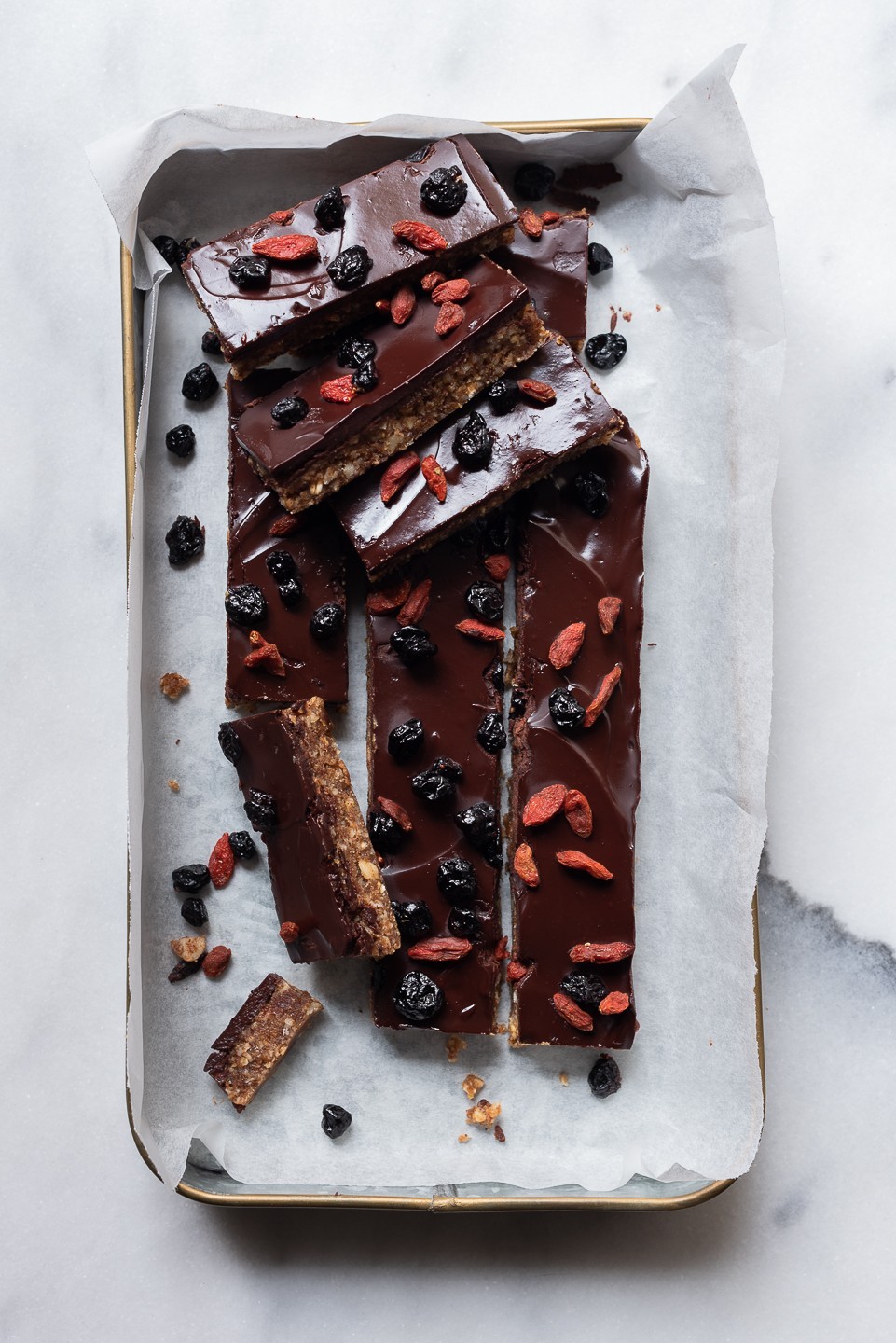 Mandarin and chocolate Vegan Fudge