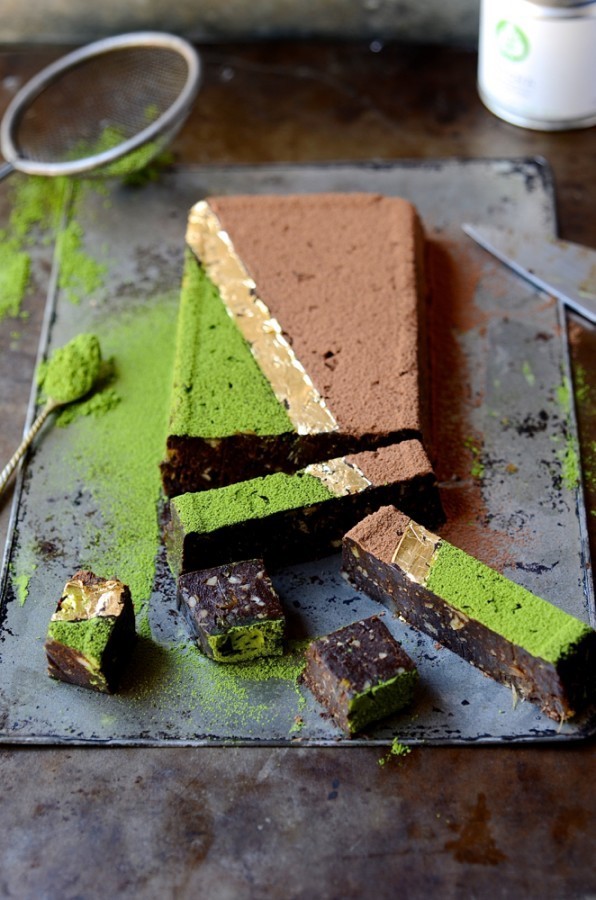 So what's this dark deliciousness all about?  It's healthy, delicious and packed with good-for-you ingredients. Sticky medjool dates, walnuts, dark chocolate and matcha green tea. A no-bake matcha date fudge recipe that comes together in minutes.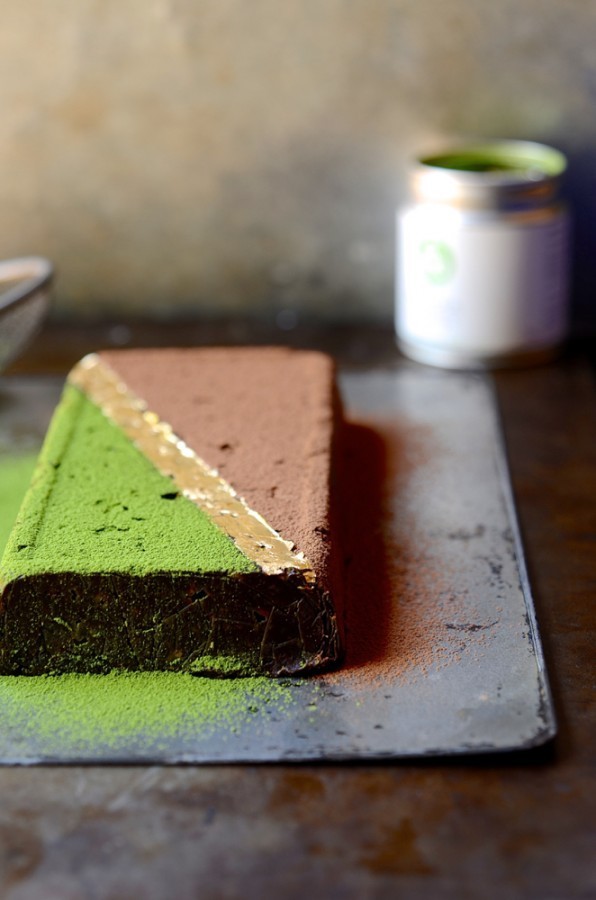 Dates are a staple in my kitchen. I love these sticky fruits as a snack or with Greek yoghurt, nuts and a drizzle of honey. Off-hand, I can think of at least a dozen other uses for this versatile Middle Eastern delicacy. This fudgy chocolate banana bread gets a big thumbs up, as do our favourite  bliss balls.
Fudge as we know it, has a rather scandalous reputation. Two tins of condensed milk, half a block of butter and enough sugar to make Jamie Oliver squirm! This is the type of fudge I grew up on and possibly where my sweet tooth was nurtured. I'm happy to say that this healthy fudge is a great alternative. I've used ginger in this recipe, which is optional, but it lends a mild sweet heat that works so well with dark chocolate.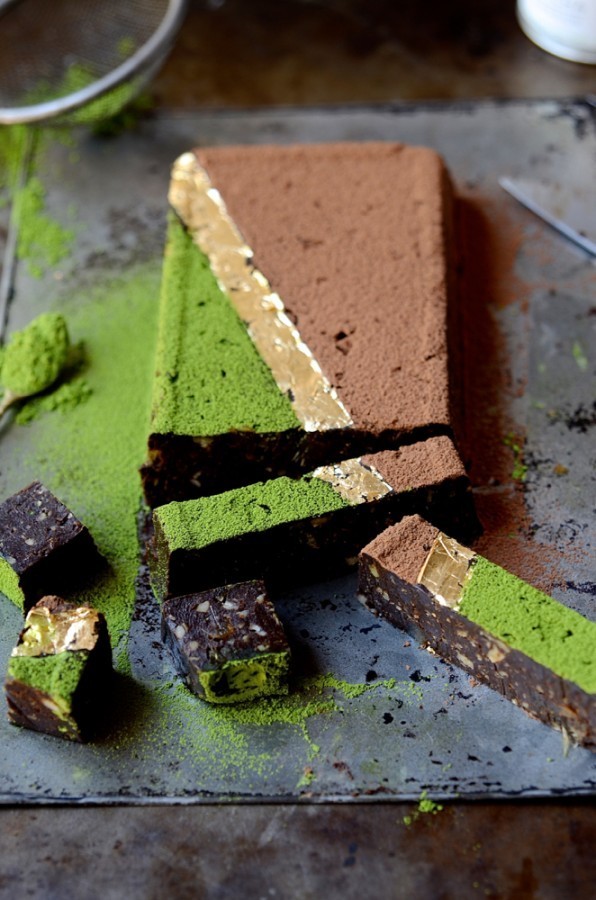 When asked by Just Matcha to come up with some creative ways of incorporating this Japanese tea into everyday foods, a deluge of ideas sprang to mind, the first of which were baked donuts. Quite honestly, I've been surprised at how easy it is to include green tea in savoury and sweet foods.
These truffle squares keep well for up to 2 weeks, although they never quite make the best before date. I serve them with after-dinner coffees, as lunch box treats or a quick afternoon treat.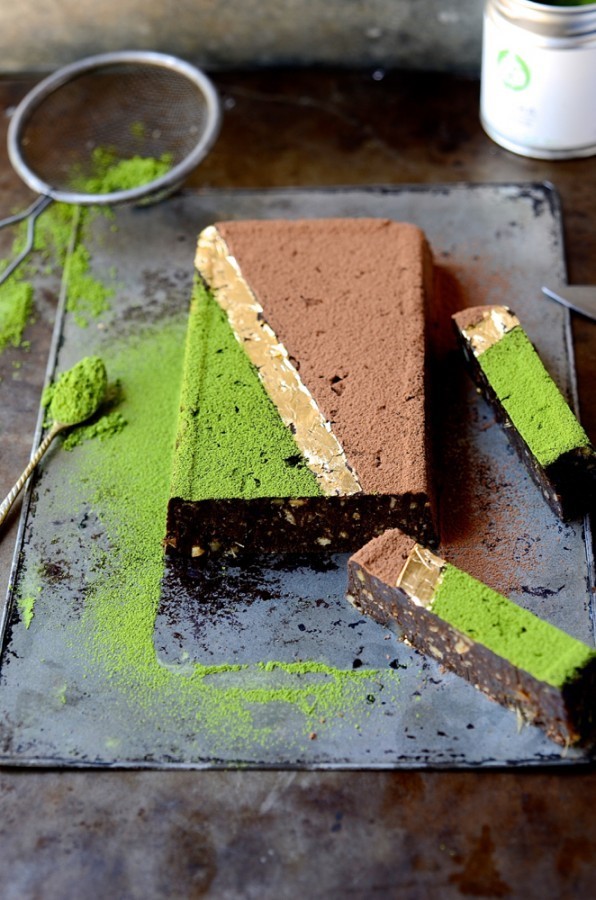 Matcha date fudge
100g walnuts
150g medjool dates
2 tablespoons ground almonds
2 tablespoons cocoa powder
1  1/2 teaspoons Just Matcha green tea
2 tablespoons maple syrup
1/2 teaspoon vanilla paste
100g dark chocolate, melted and cooled (at least 70% cocoa solids)
2 tablespoons preserved ginger, diced
1 teaspoon cocoa powder
1 teaspoon matcha tea
Line a 22cm x 10cm loaf tin with cling film.
Place the walnuts in a food processor and pulse for a couple of seconds. Add the dates and blitz again. Add the ground almonds, cocoa, Matcha, maple syrup, vanilla and chocolate. Pulse again until all the ingredients are incorporated. Remove the blade, add the ginger if using, and mix to combine.
Tip the date mixture into the loaf tin and press down firmly. Fold over the extended clingfilm edges and chill for several hours until firm. Turn out onto a board and dust with cocoa or matcha green tea to finish.
Slice into squares and store in the fridge in an air-tight container.
Here are several more healthy sweet treats that I make often. I think you'll love them too.
Coconut cream chocolate truffles