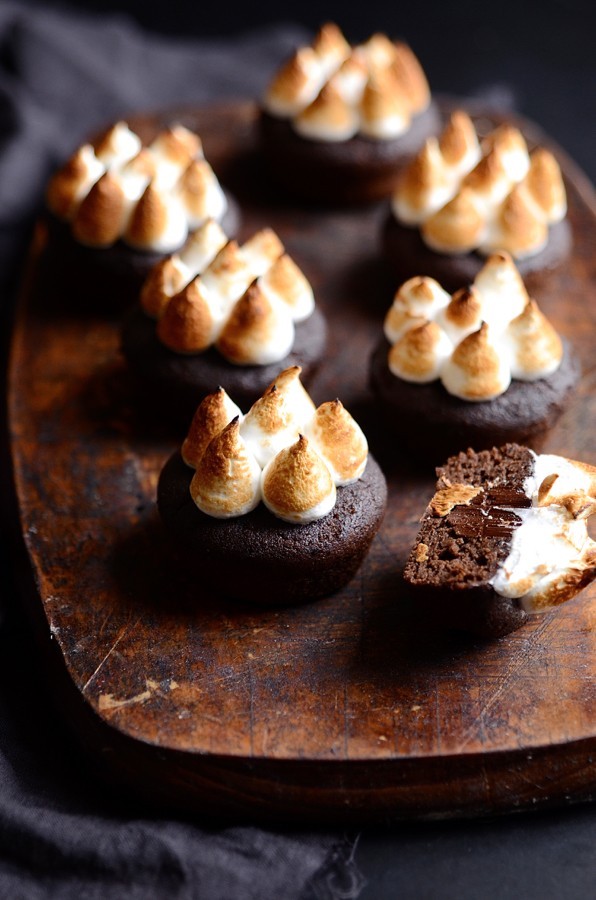 Once you've tasted these easy blender brownies, you'll be looking for excuses to make a second batch. They're crammed with good for you ingredients that'll satisfy a sweet craving. The meringue isn't really necessary but rather fun.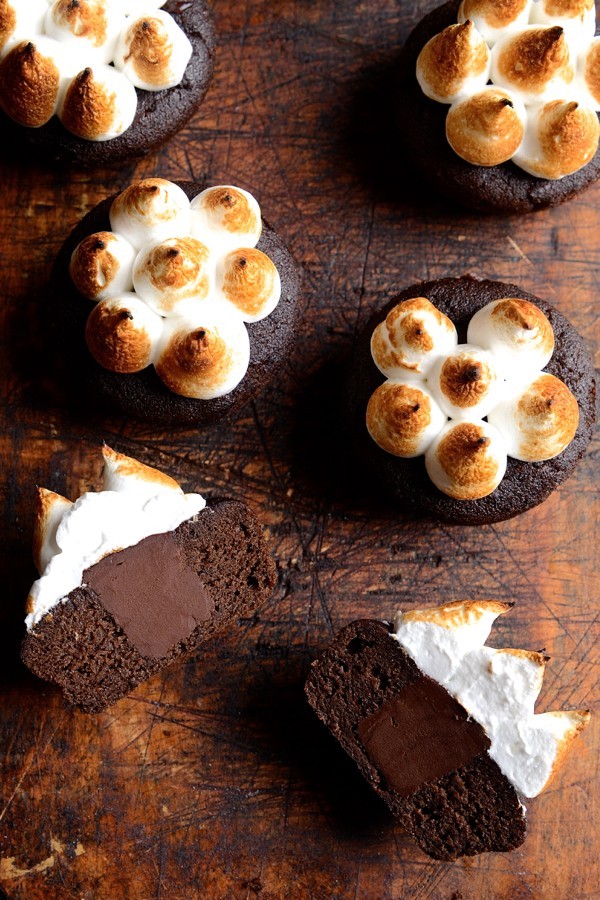 Black beans are packed with protein and fibre so eating a couple of these can only be good. I make the brownies in a blender. It can't get easier than that. I first saw the recipe for the brownies on Minimalist baker where Dana makes incredible vegan everything! The original version is suitable for vegans too. I've adapted the recipe and used it as a base for these S'mores.
I hollowed out the centre of the baked brownie and fill it with coconut cream chocolate ganache.  This truffle recipe is the one I use. There'll be more than enough ganache for the filling so perhaps make only half the quantity or use the remainder to roll a few truffles. For the marshmallow topping I make a classic meringue and scorched it with a kitchen torch. Mini marshmallows will also work. The brownies keep well for several days and become stickier after the second day. I'd store them in an airtight container in the fridge. If you're going to do the meringue topping, do so just before serving.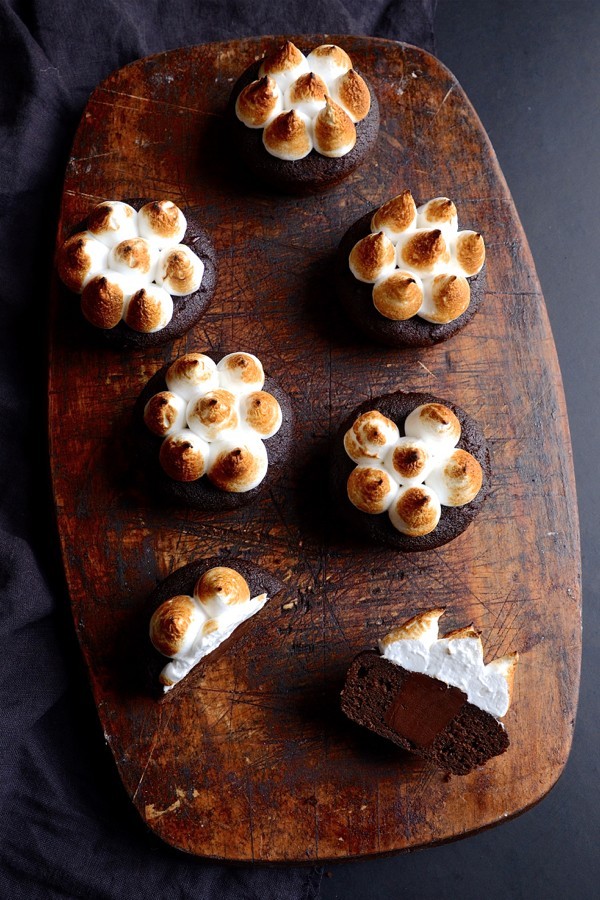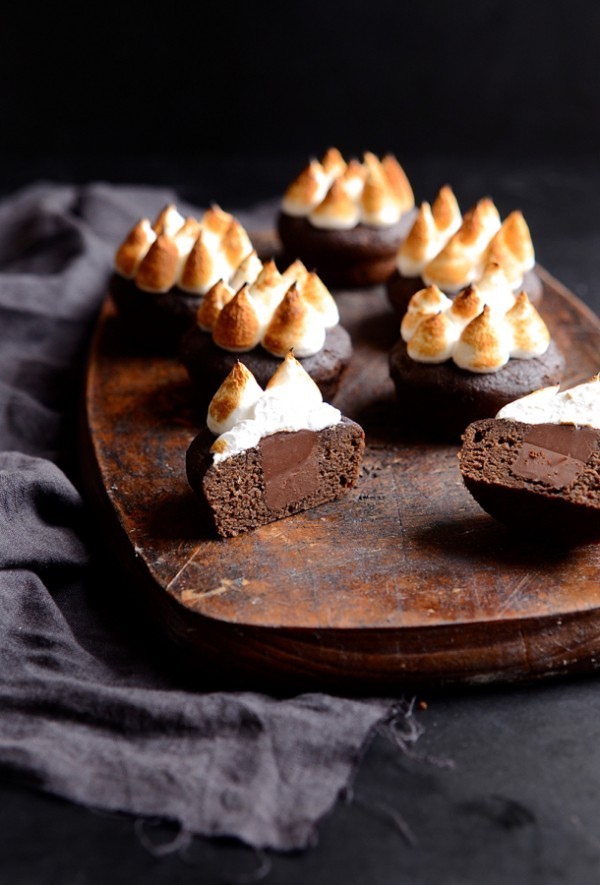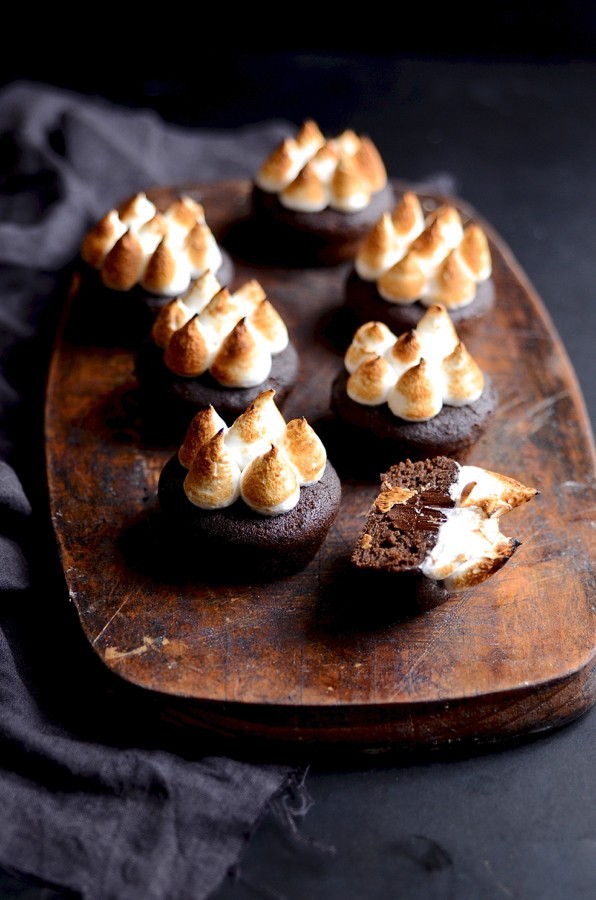 Gluten-free black bean brownie S'mores
400g tin black beans, rinsed and drained
2 eggs
60ml coconut oil
1 teaspoon vanilla extract
1/2 cup castor sugar or sugar substitute
3 tablespoons cocoa powder
1/4 cup almond flour
pinch of salt
1/2 teaspoon baking powder
For the meringue marshmallow
1 egg white
3 tablespoons castor sugar or xylitol
Preheat the oven to 180º C. Grease a small hole non-stick muffin tin. (Don't line with muffin cases)
Place all the ingredients for the brownies in a blender and blitz until completely smooth.
Divide the batter evenly into 10 of the muffin holes. Bake for 12-13 minutes.
Rest in the tin for several minutes before un-moulding. Leave to cool completely on a wire rack.
Gently hollow out the centre of each brownie, keeping the base intact.
Fill with teaspoon amounts of chocolate ganache and allow to set.
Place the egg white in a clean, dry bowl and whisk until frothy. Add the castor sugar gradually and whisk until smooth and glossy.
Transfer the meringue to a piping bag and pipe onto the brownies. Place briefly under a grill or use a handheld kitchen blow torch to scorch the tops.
Here are two more S'more recipes to add to your marshmallowy treats:
S'mores Chocolate cake with mascarpone caramel frosting