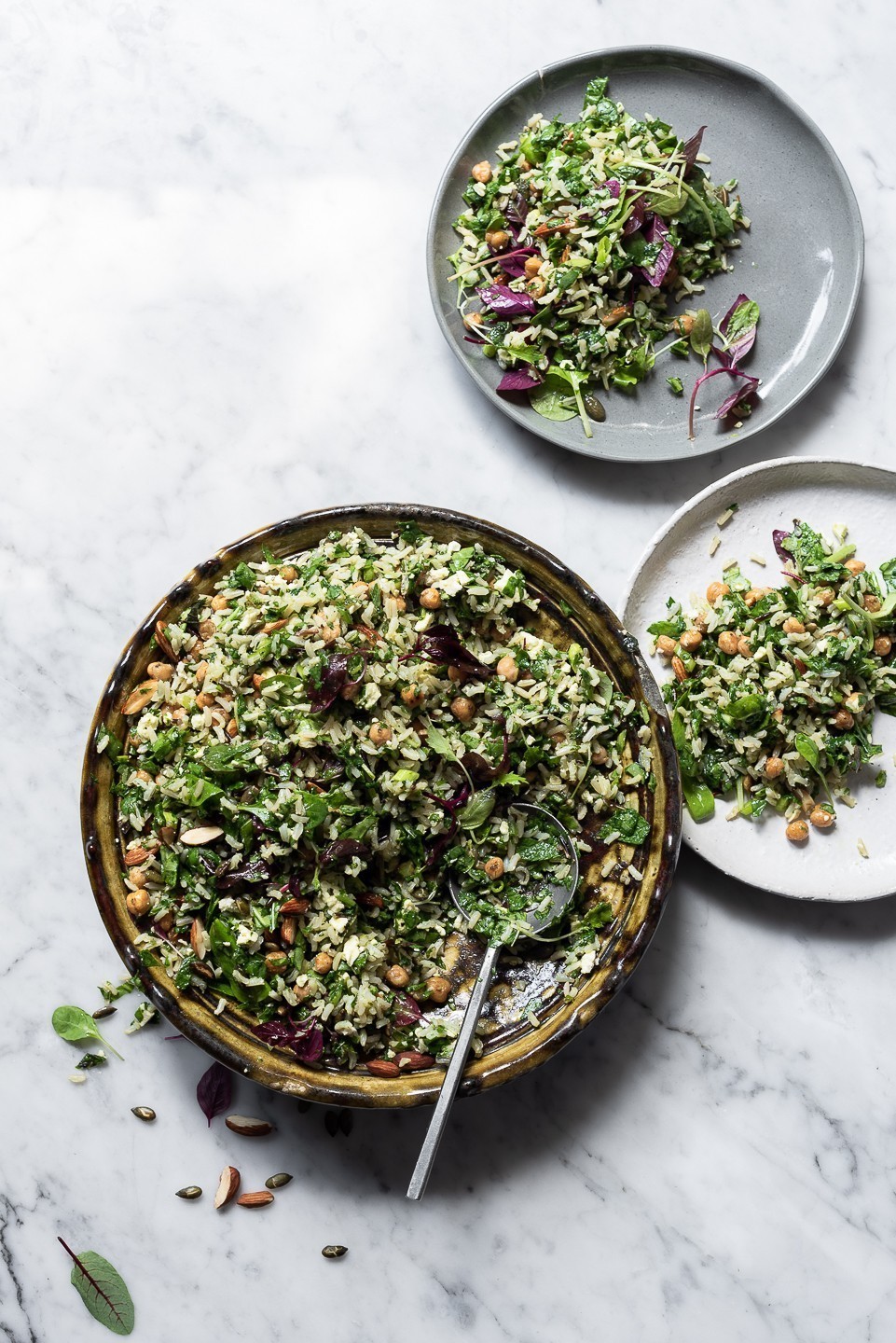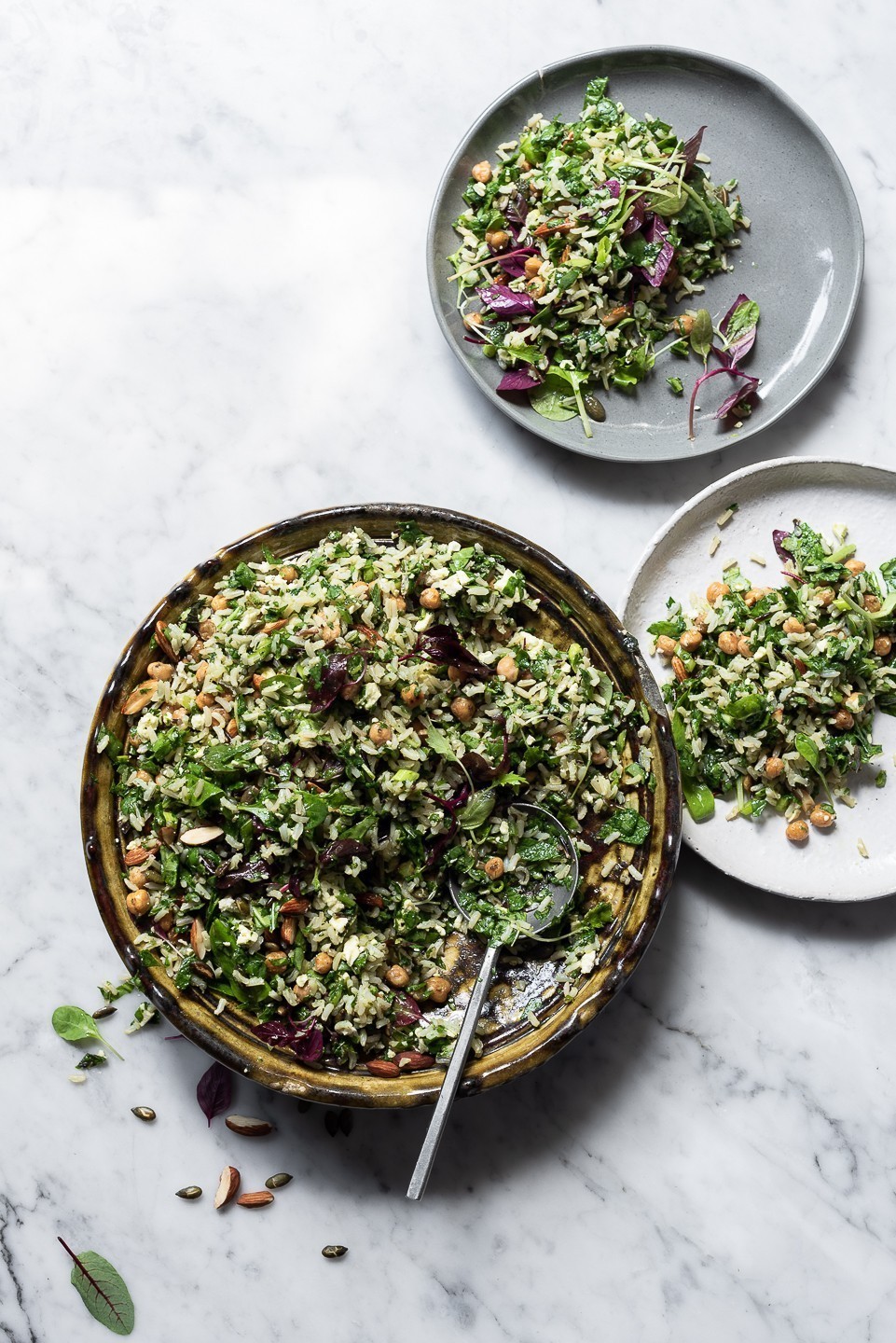 If you're heading outdoors next week to celebrate with family or catching up with friends, here are some of my most loved and regularly made Salads and Sides for Heritage Day. Once you've made a Life changing Wild rice salad, you'll be hooked. Simple ingredients and exuberant greens that go with just about anything. If you're at all besotted with grain bowls, I think you'll love this salad. The recipe work well as an accompaniment to grilled meat or as a vegetarian main, along with maybe some hummus, pita breads and candied tomatoes.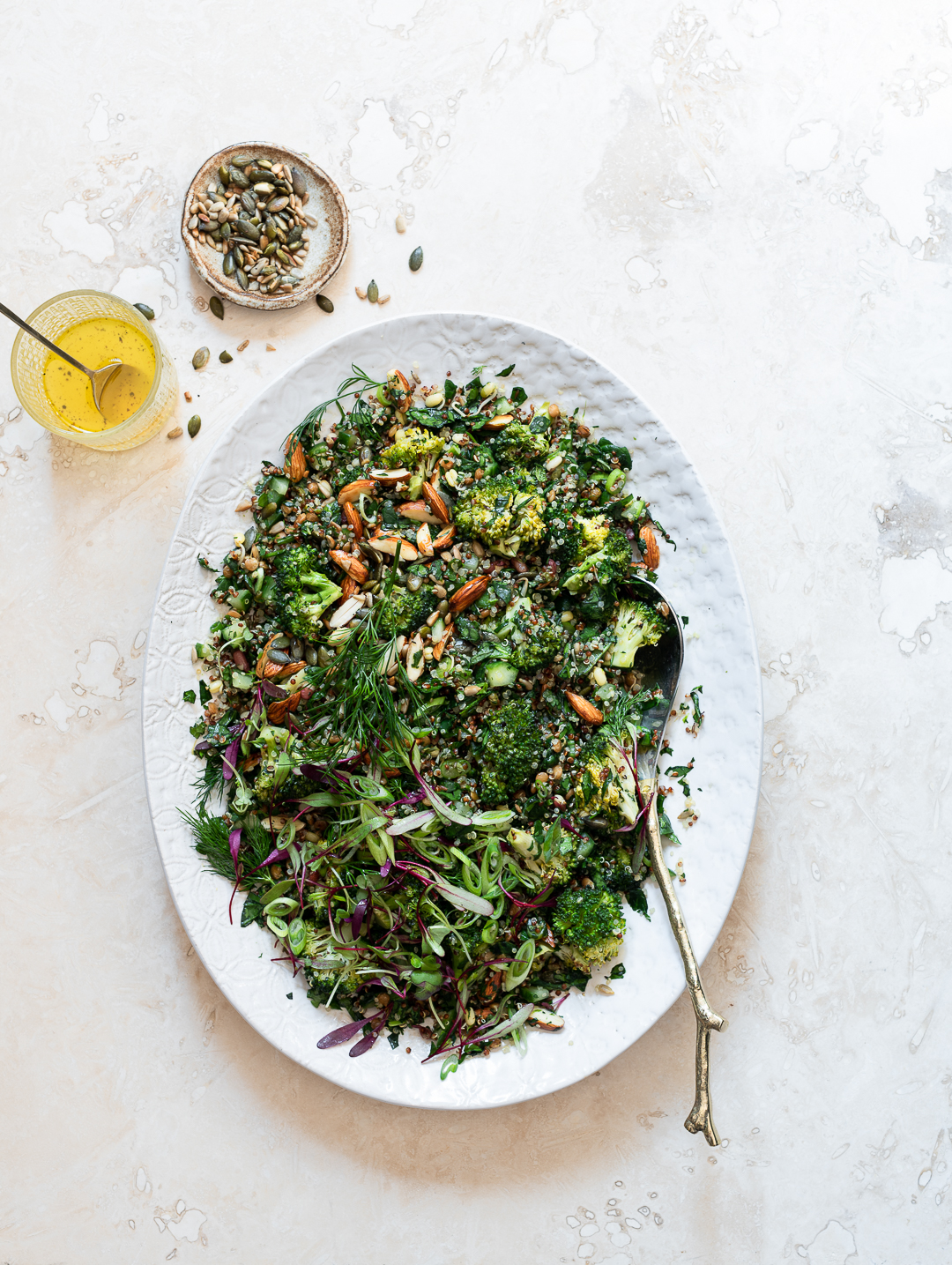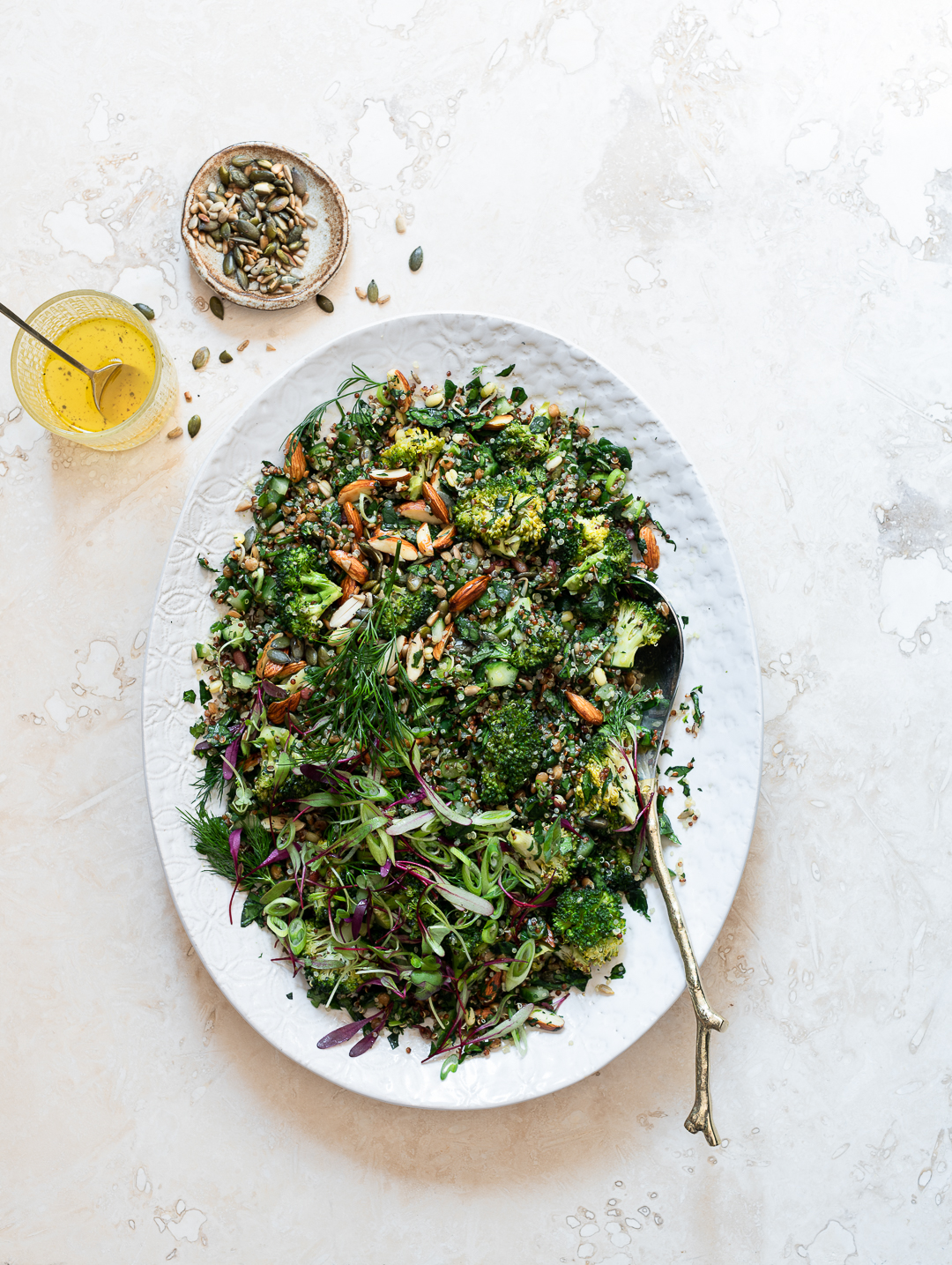 The Quinoa Broccoli Tabbouleh is from my Ebook, Beautiful Home Food. It's a stellar salad recipe. Wholesome, generous and vibrant. It has enough going for it without the need for much else, although a tahini anointing is rather fabulous too.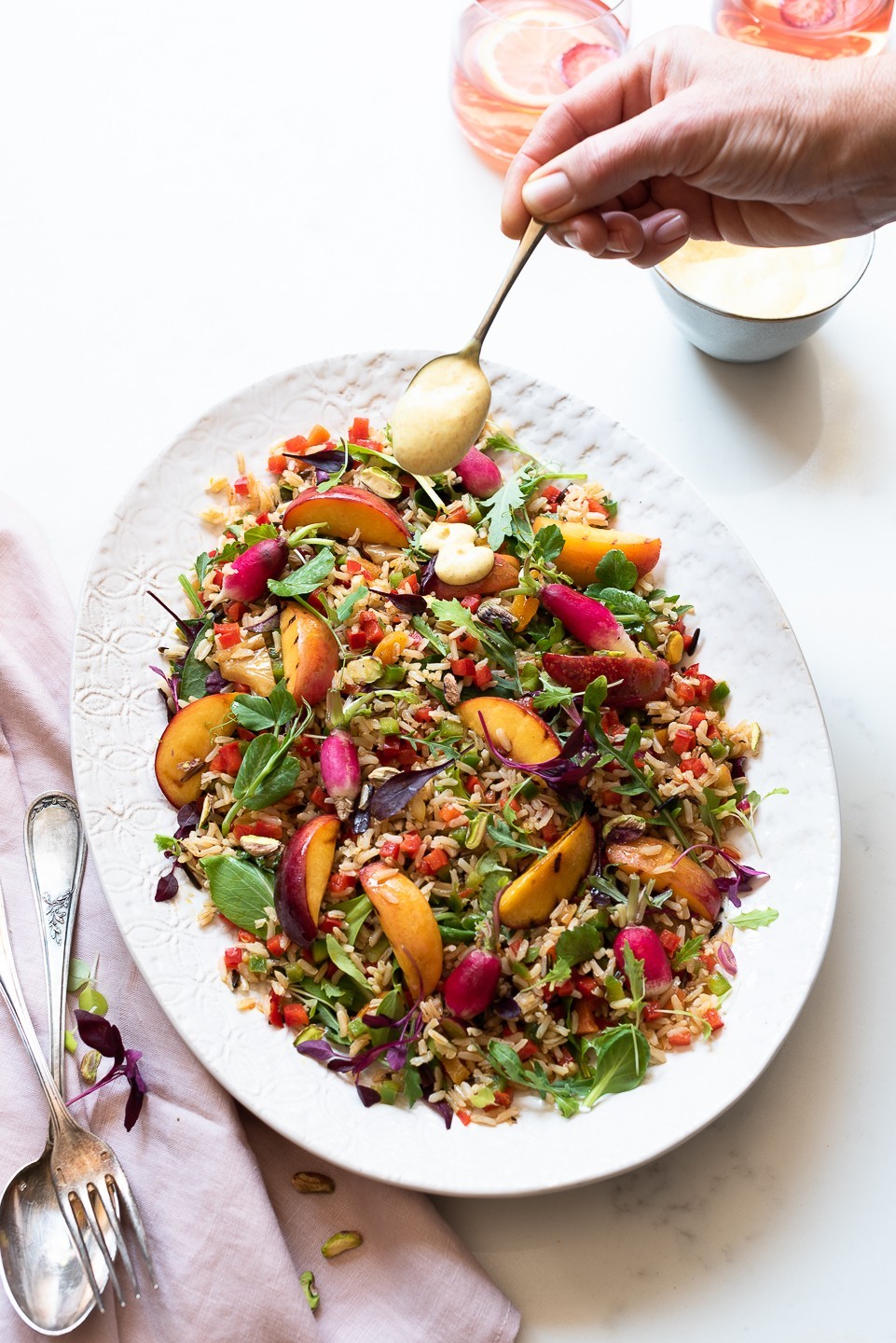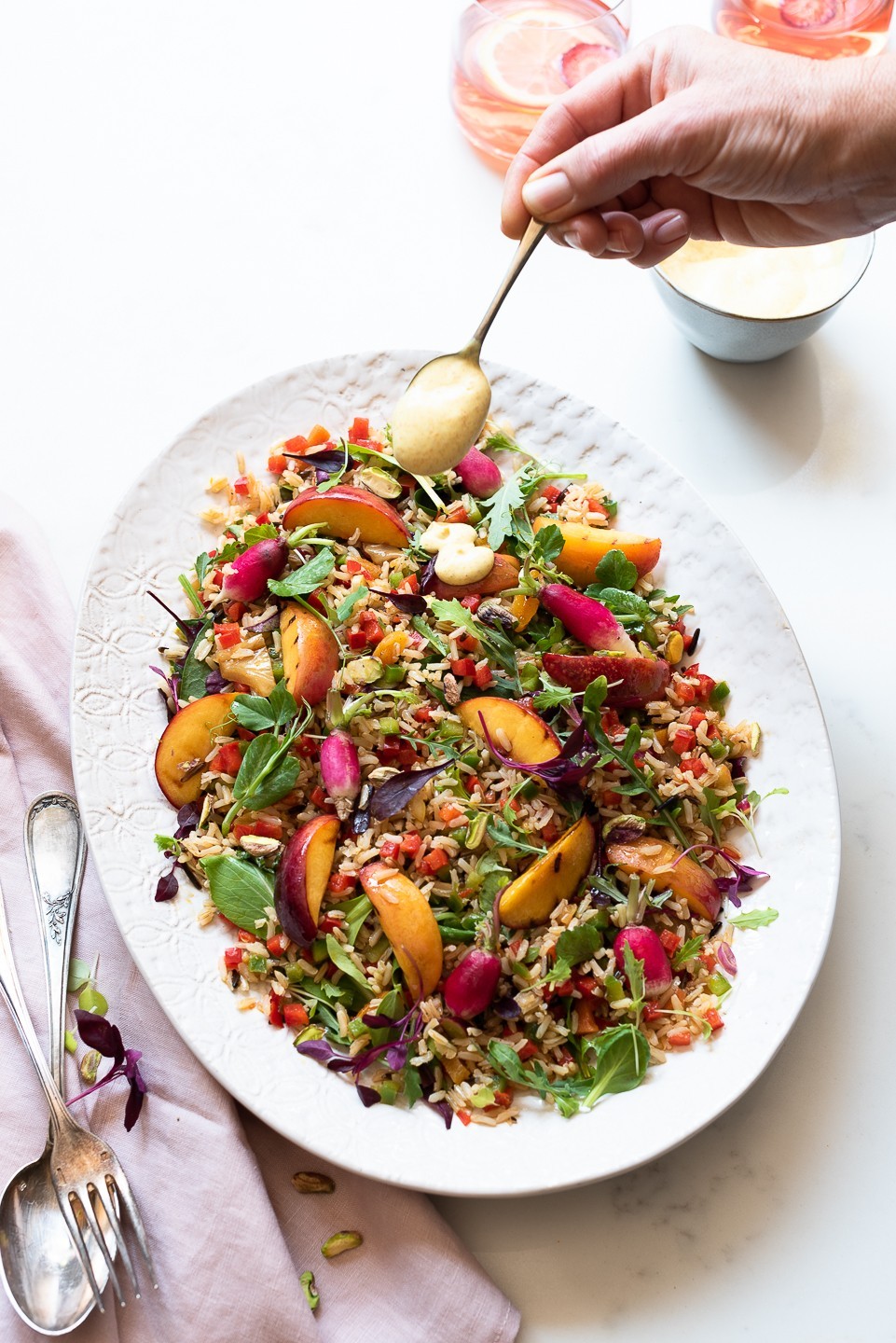 The secret to the best rice salads are dry grains. It ensures the dressing remains bright and full of flavour. Crammed with colour and texture, the sweet-savoury combination of this wild rice and red pepper salad is really good with chicken or lamb kebabs. The curried mayo drizzle adds a tangy, slightly spicy hit of flavour.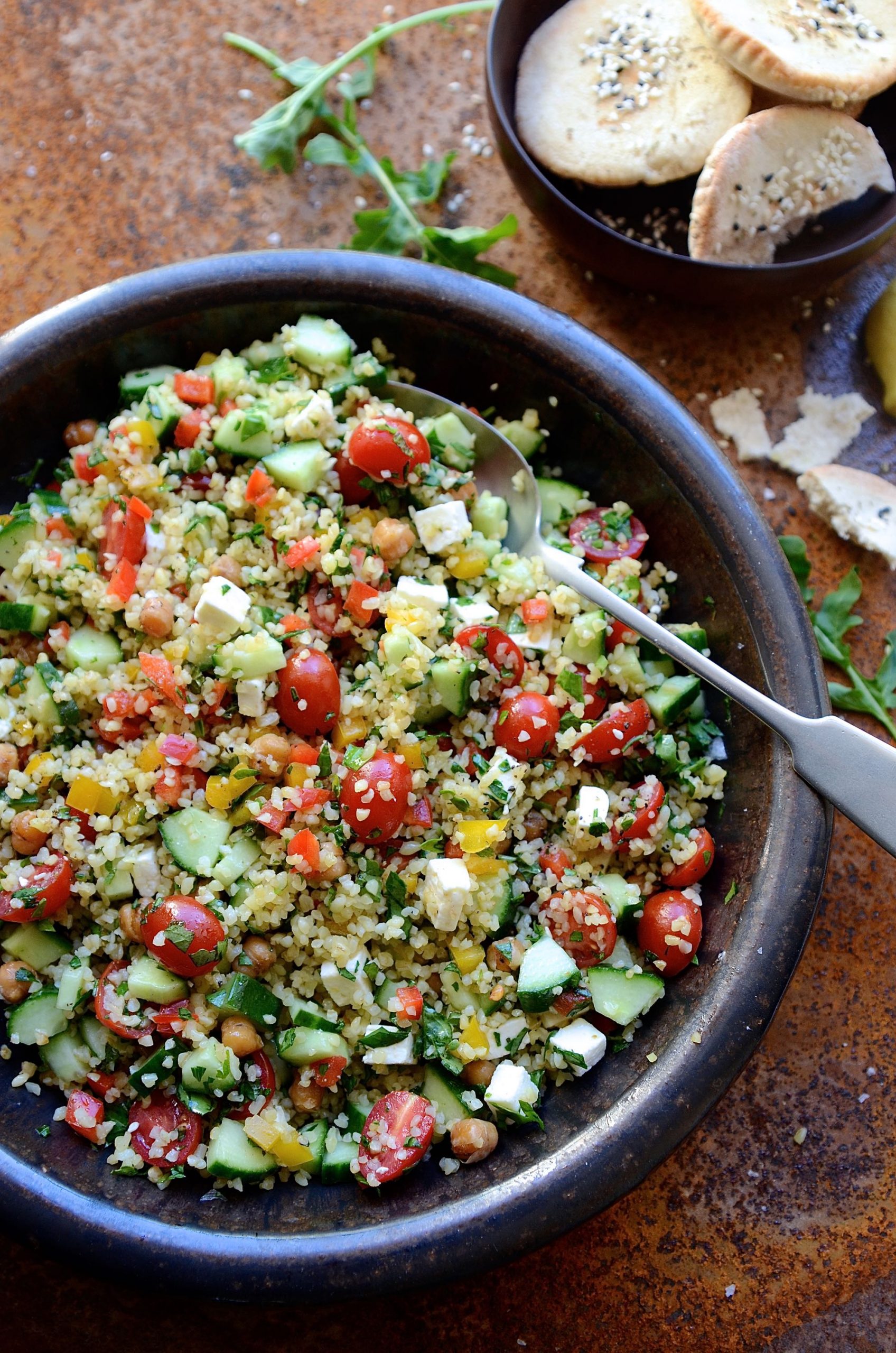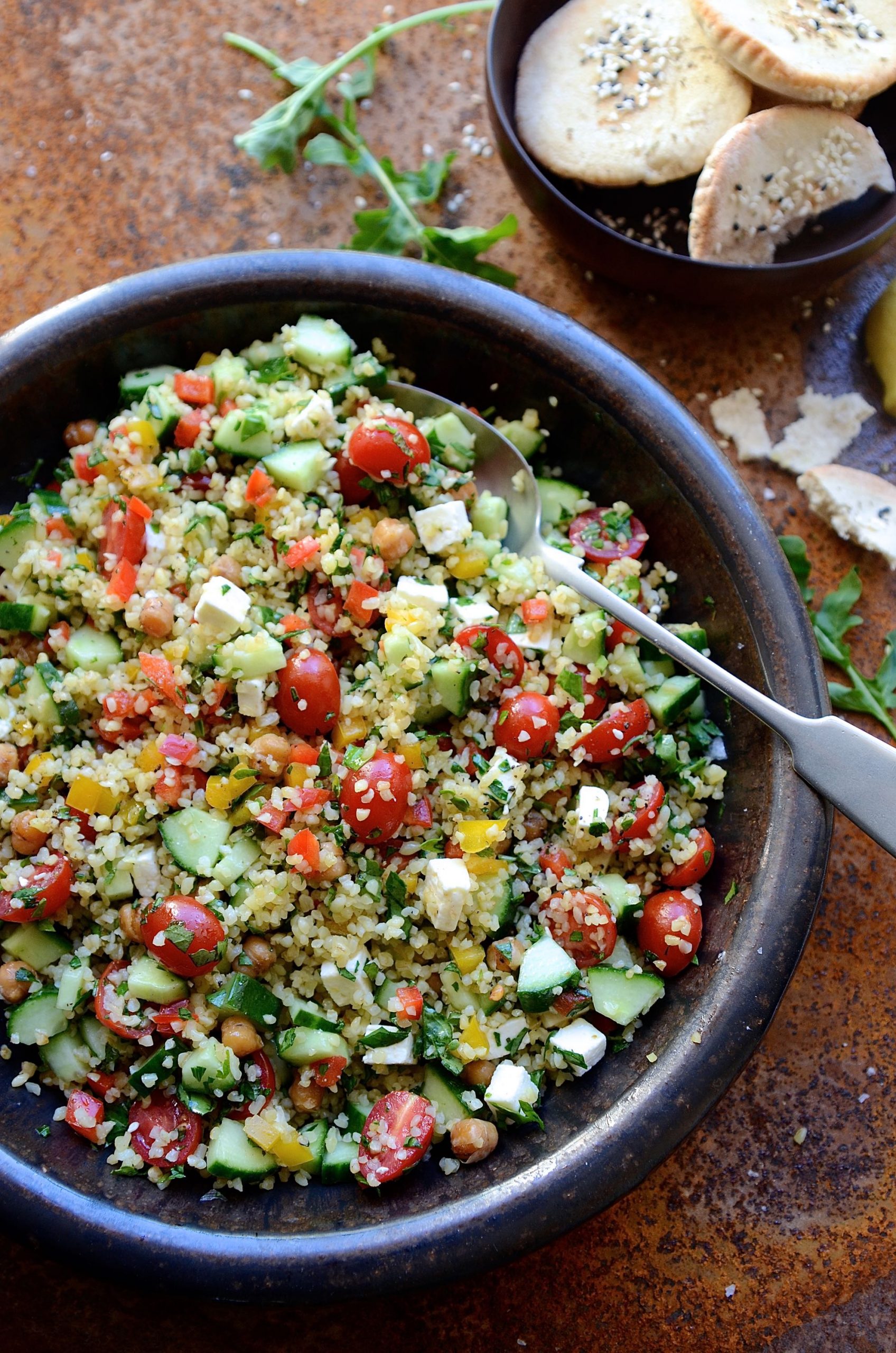 An authentic tabbouleh is all about the parsley and plenty of it. Westernised versions are more relaxed when it comes to the ratio of bulgur wheat to parsley, although a Lebanese tabbouleh has the least amount of bulgur. Using the basic flavours of this Middle Eastern classic, I've added plenty fresh ingredients. In addition to the parsley, there's heaps of mint and rocket which lends a bright peppery taste to this salad.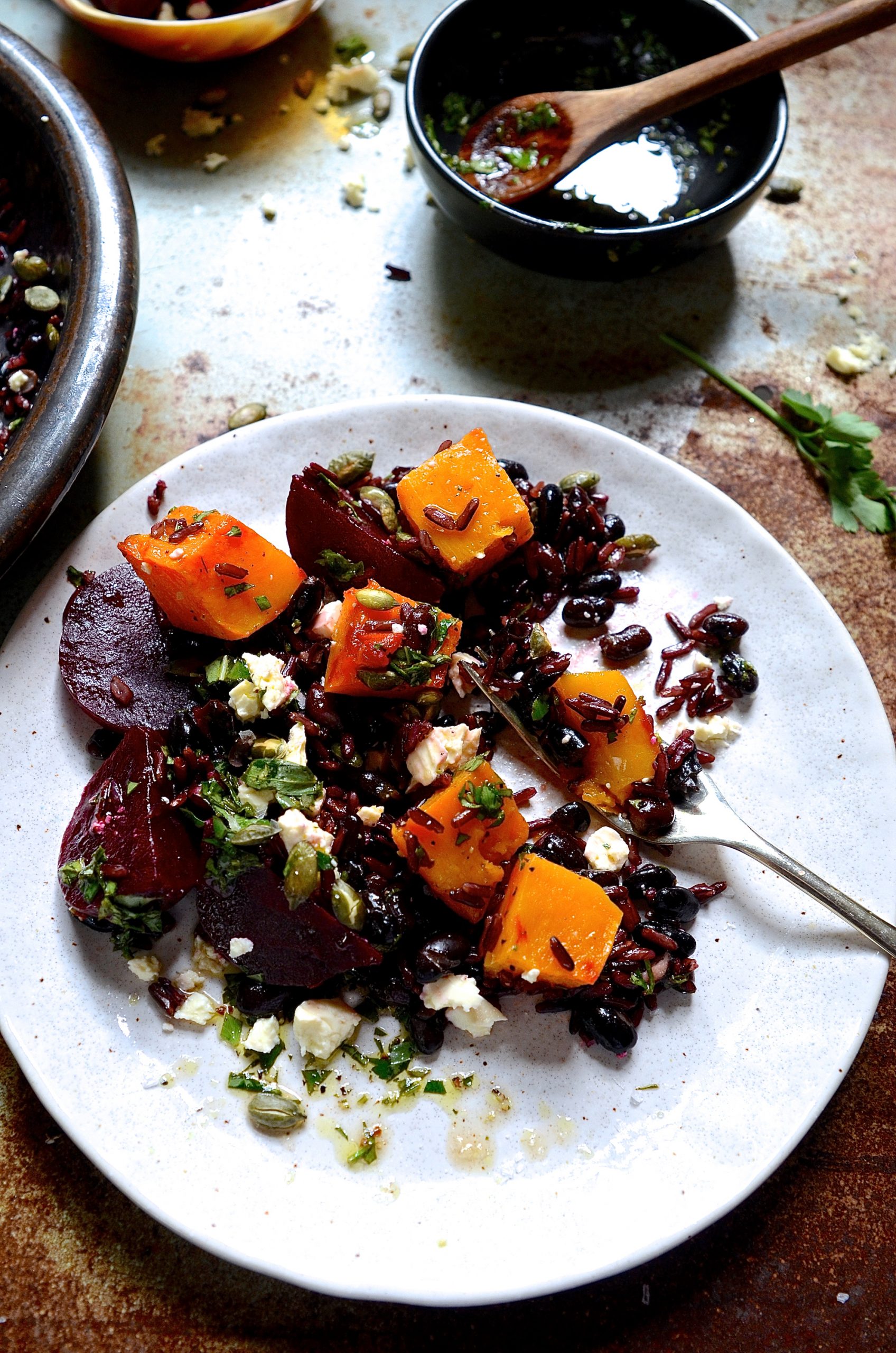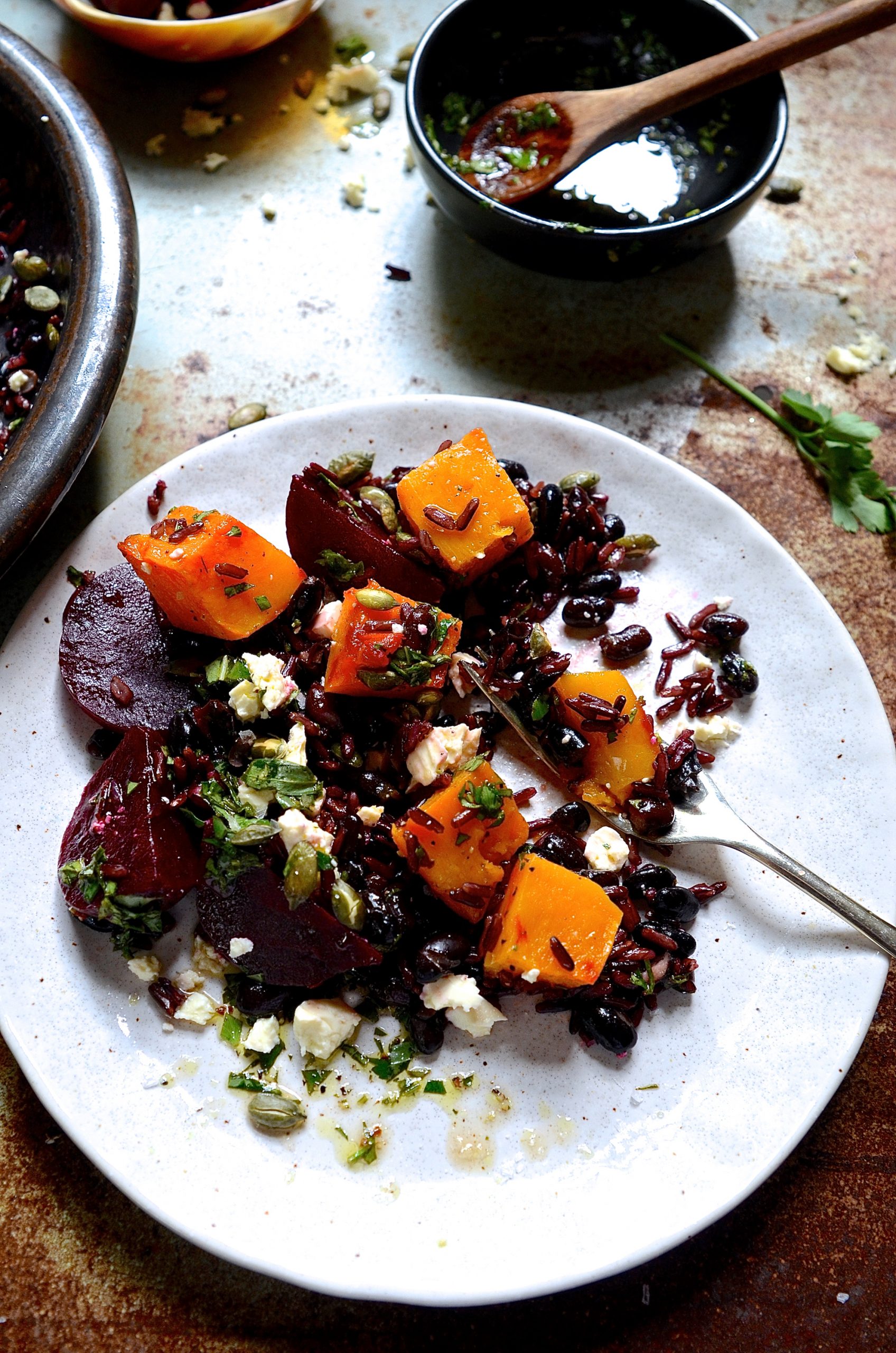 Some things are just better together, like beetroot and butternut. This dramatic black rice salad includes both, some salty feta and toasted pumpkin seeds for crunch. The honey and red wine vinegar dressing is fresh and herby. So delicious!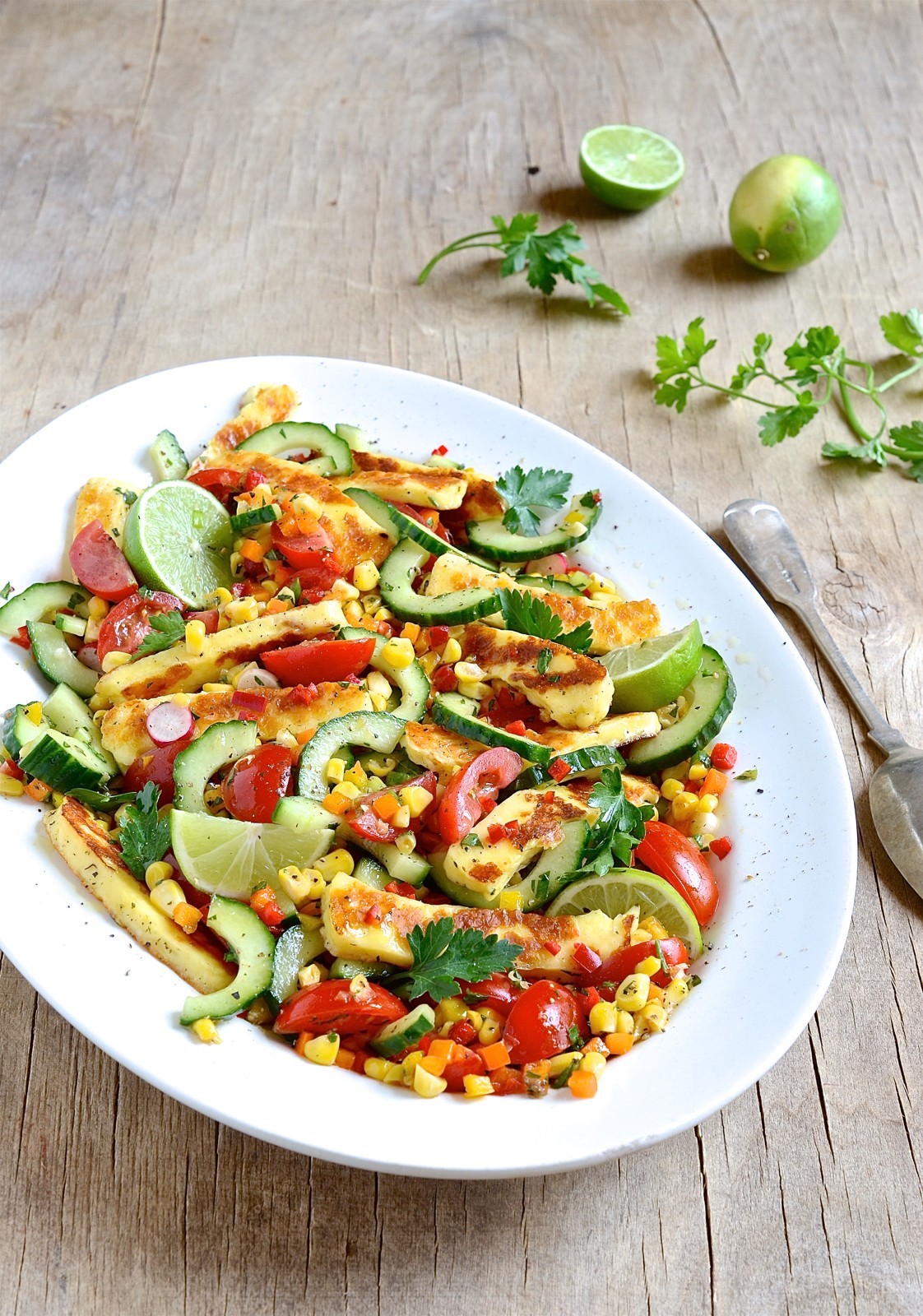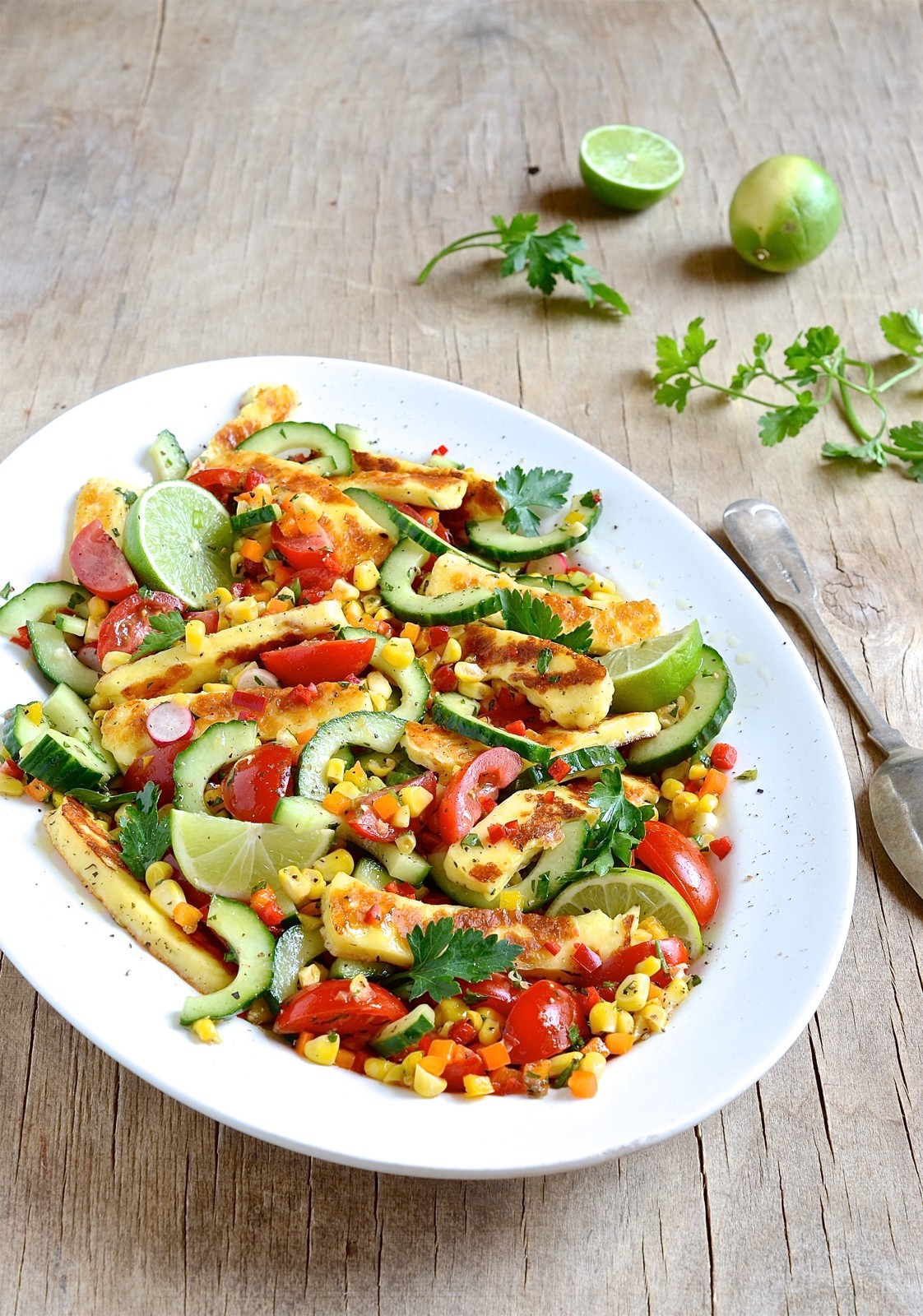 Let's face it. There's never enough halloumi. Make more than you think you'll need. A generous spritz of lemon or lime juice is essential. My Halloumi and roasted corn salad has been one of the most popular summer salads on the blog. It makes an excellent starter too, maybe with some crusty bread and a crisp Chenin Blanc.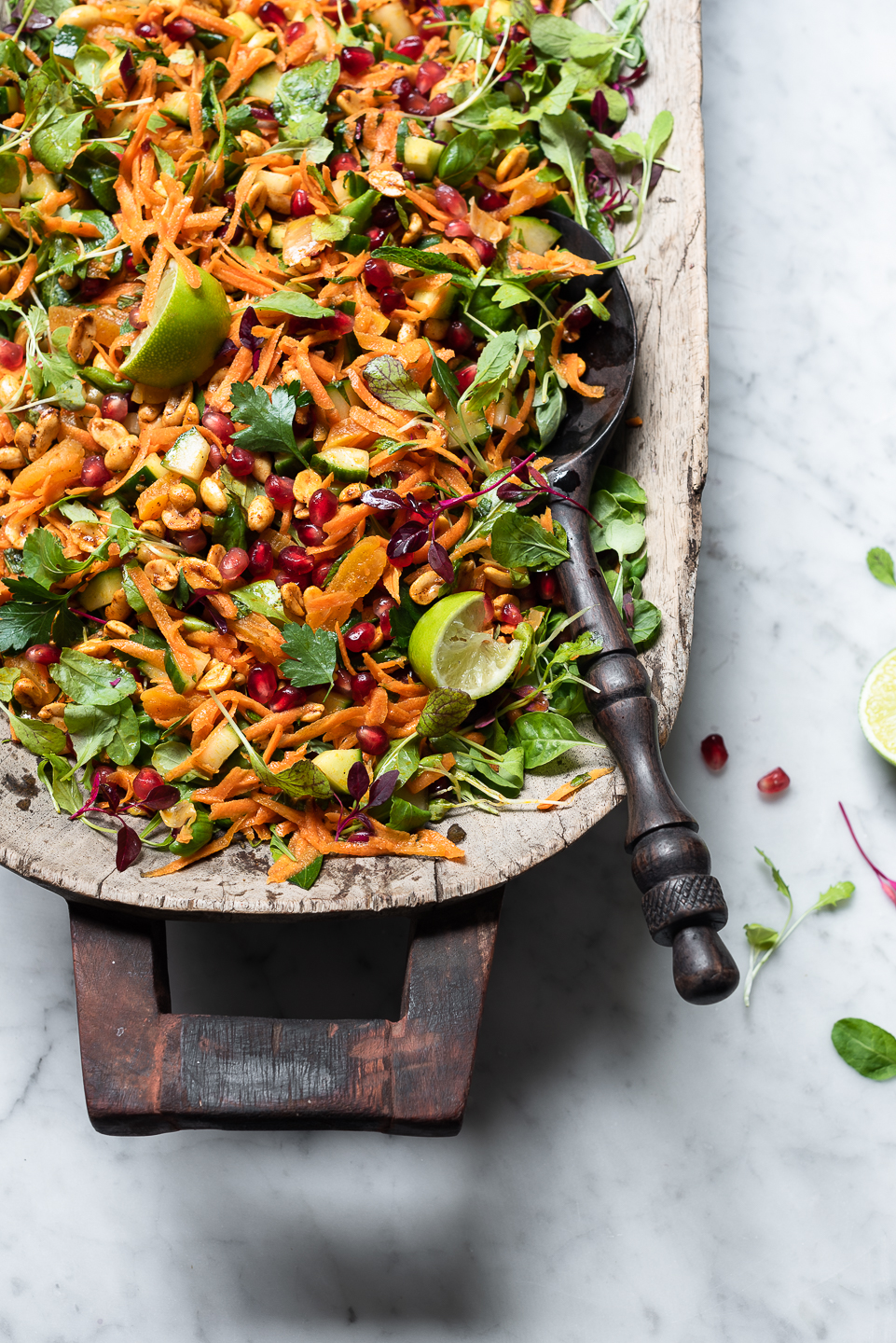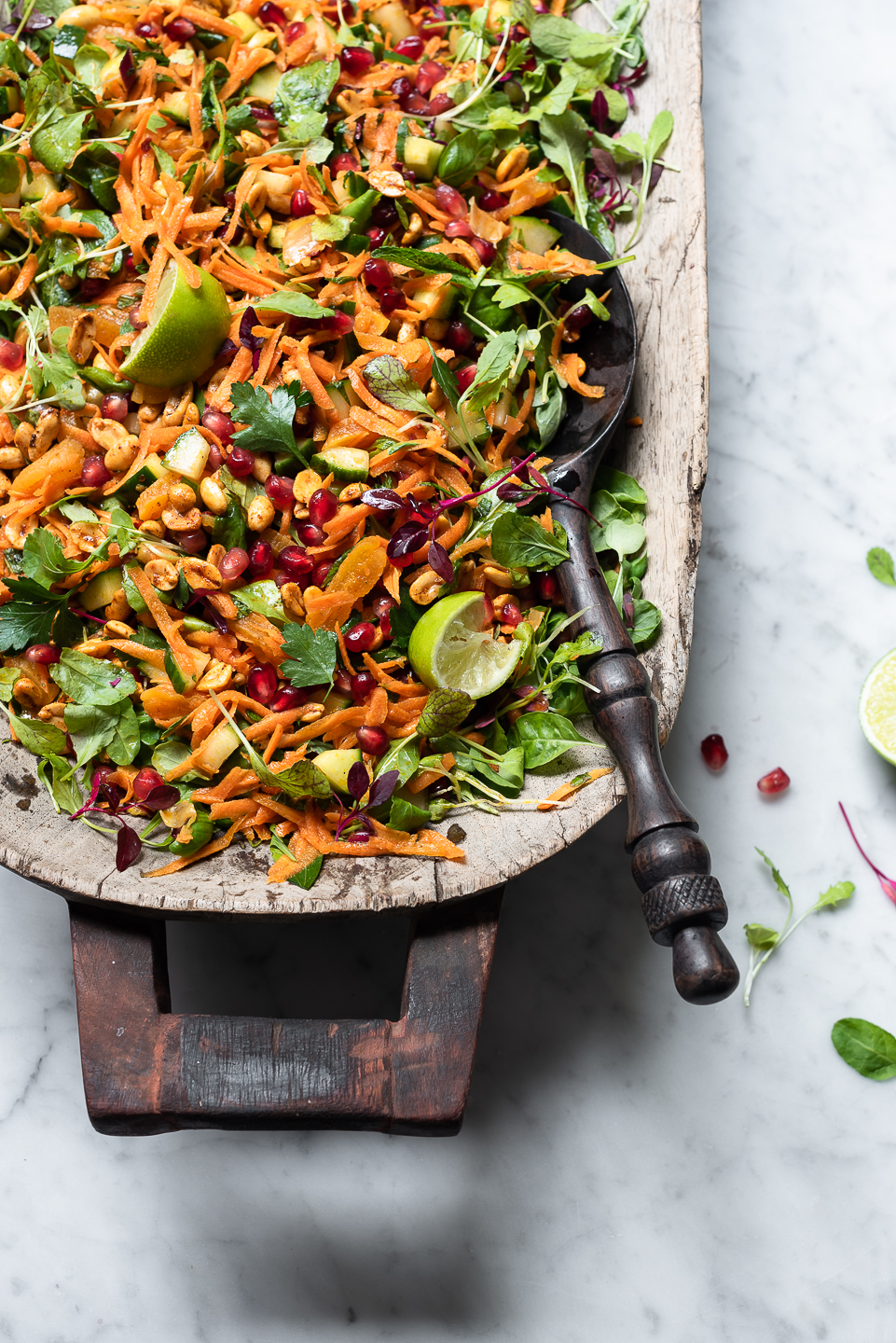 For those who have the Bibby's Kitchen Cookbook, you'll recognise these three bountiful salads. I've received rave reviews for all three. I'm so thrilled to see you're still making and loving them. They're especially good if you have vegetarian guests and you've run out of interesting plant-forward options!
Atchar Carrot Salad with Masala Peanuts (Bibby's Kitchen Cookbook)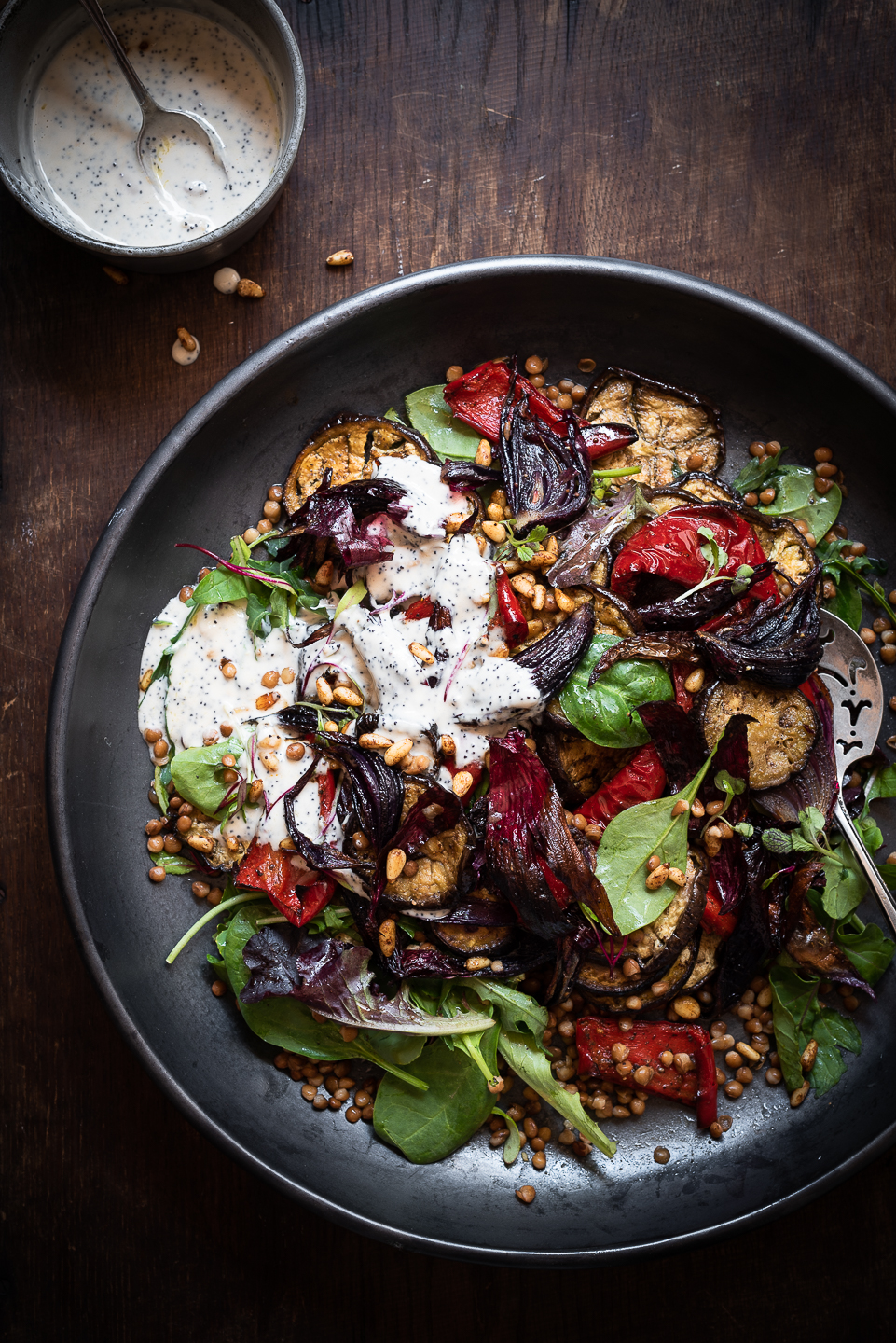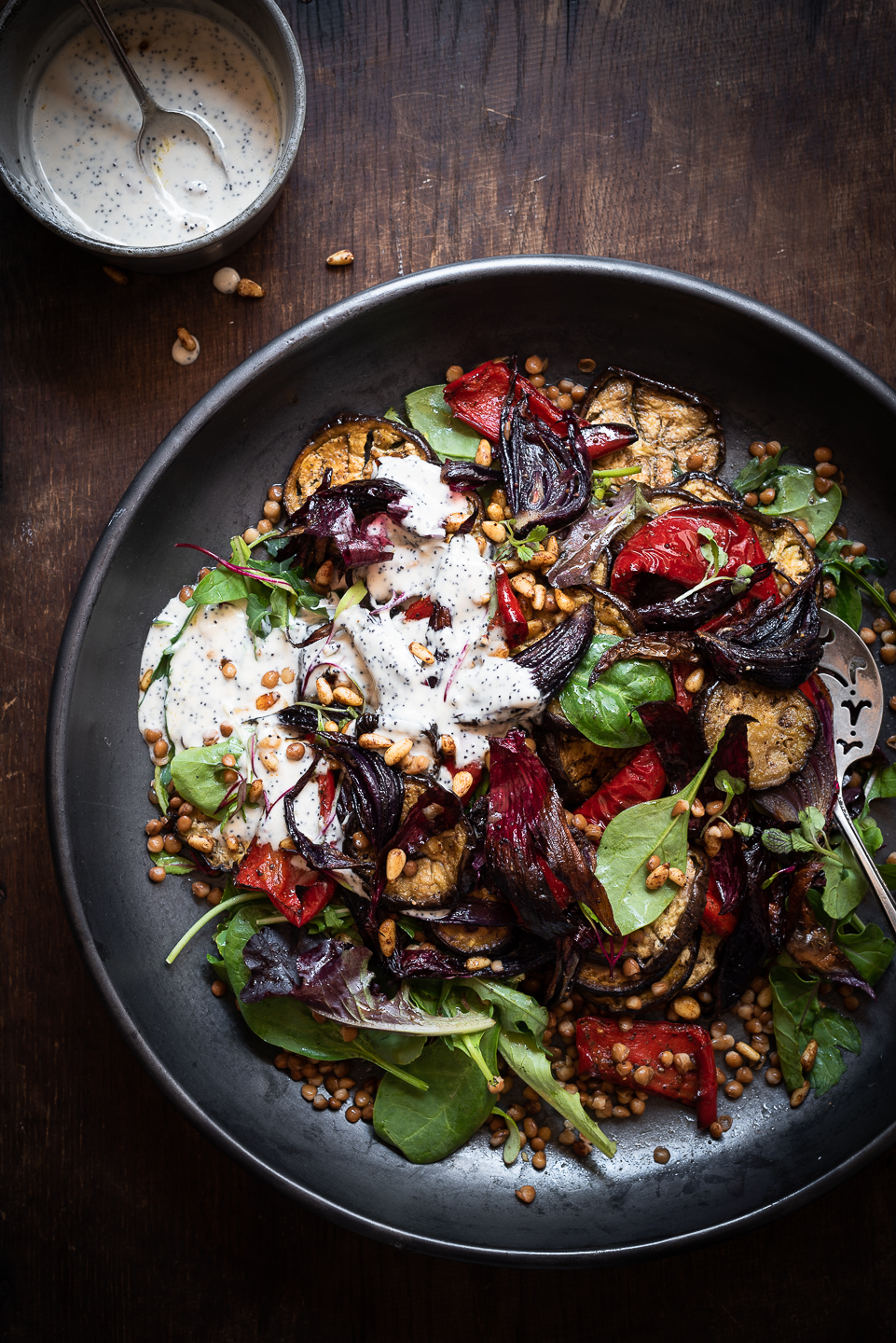 Sumac Roasted Aubergine Salad with Poppy Seed Tahini Dressing (Bibby's Kitchen Cookbook)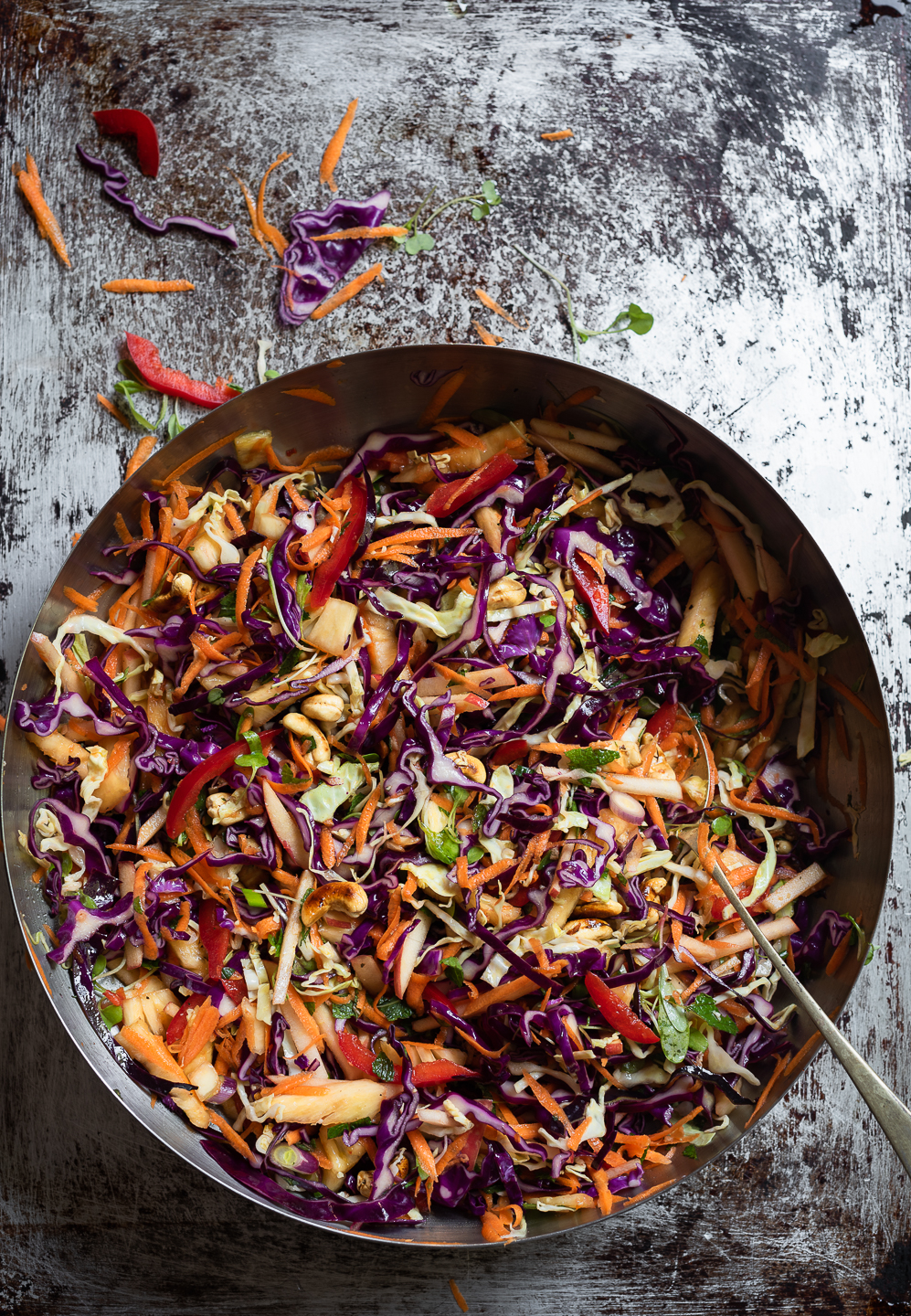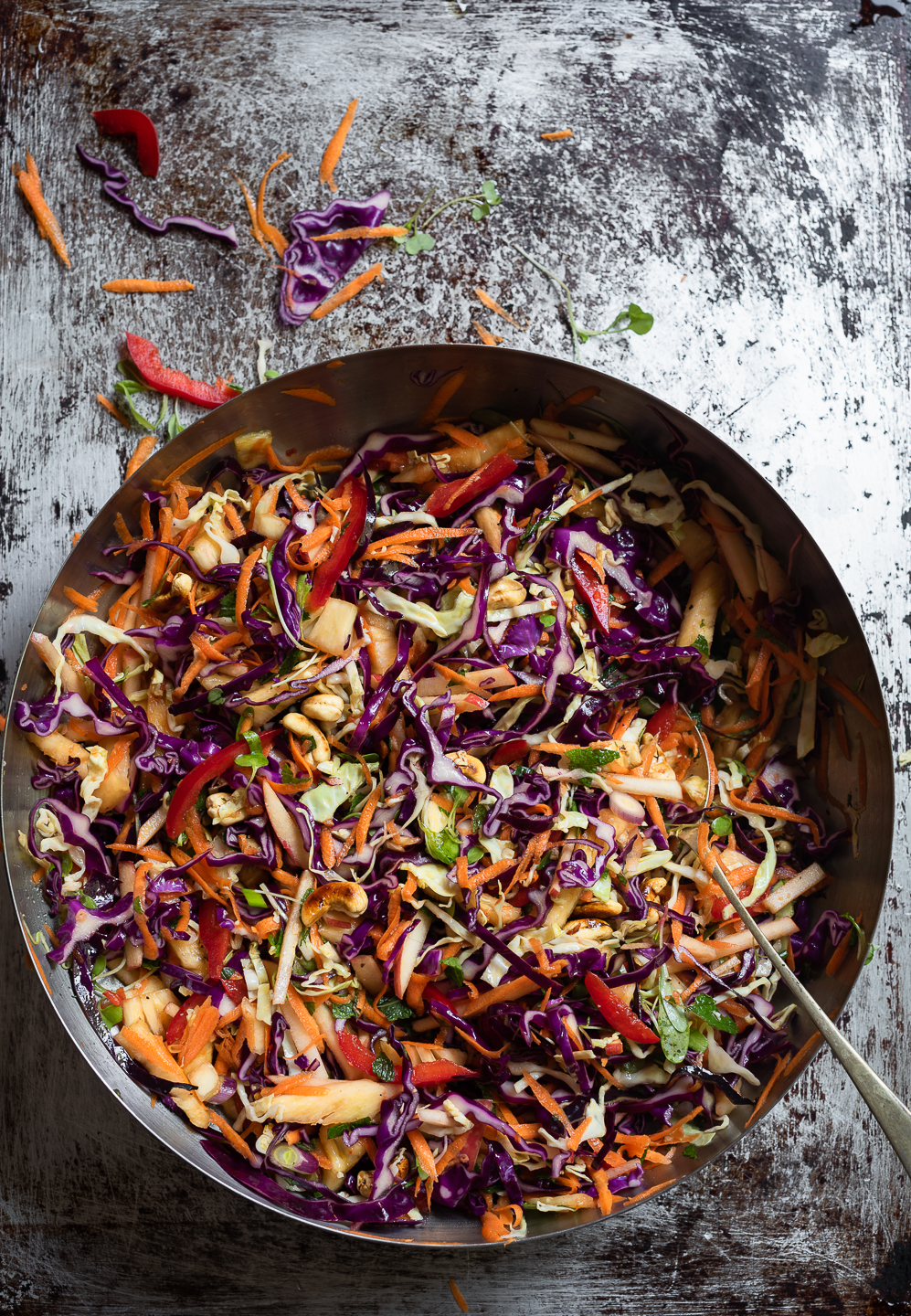 Pineapple Slaw with Sticky Soy Cashews (Bibby's Kitchen Cookbook)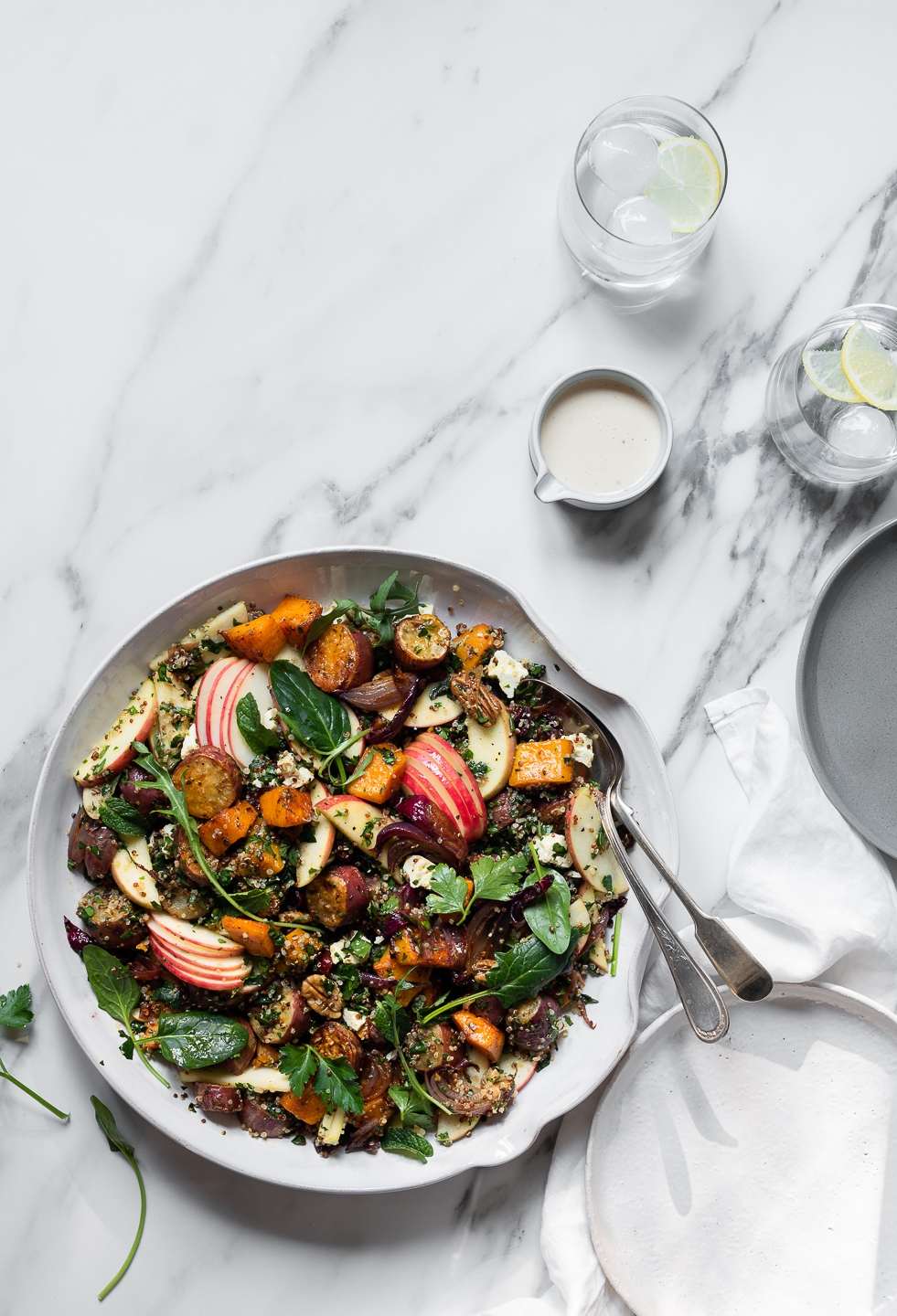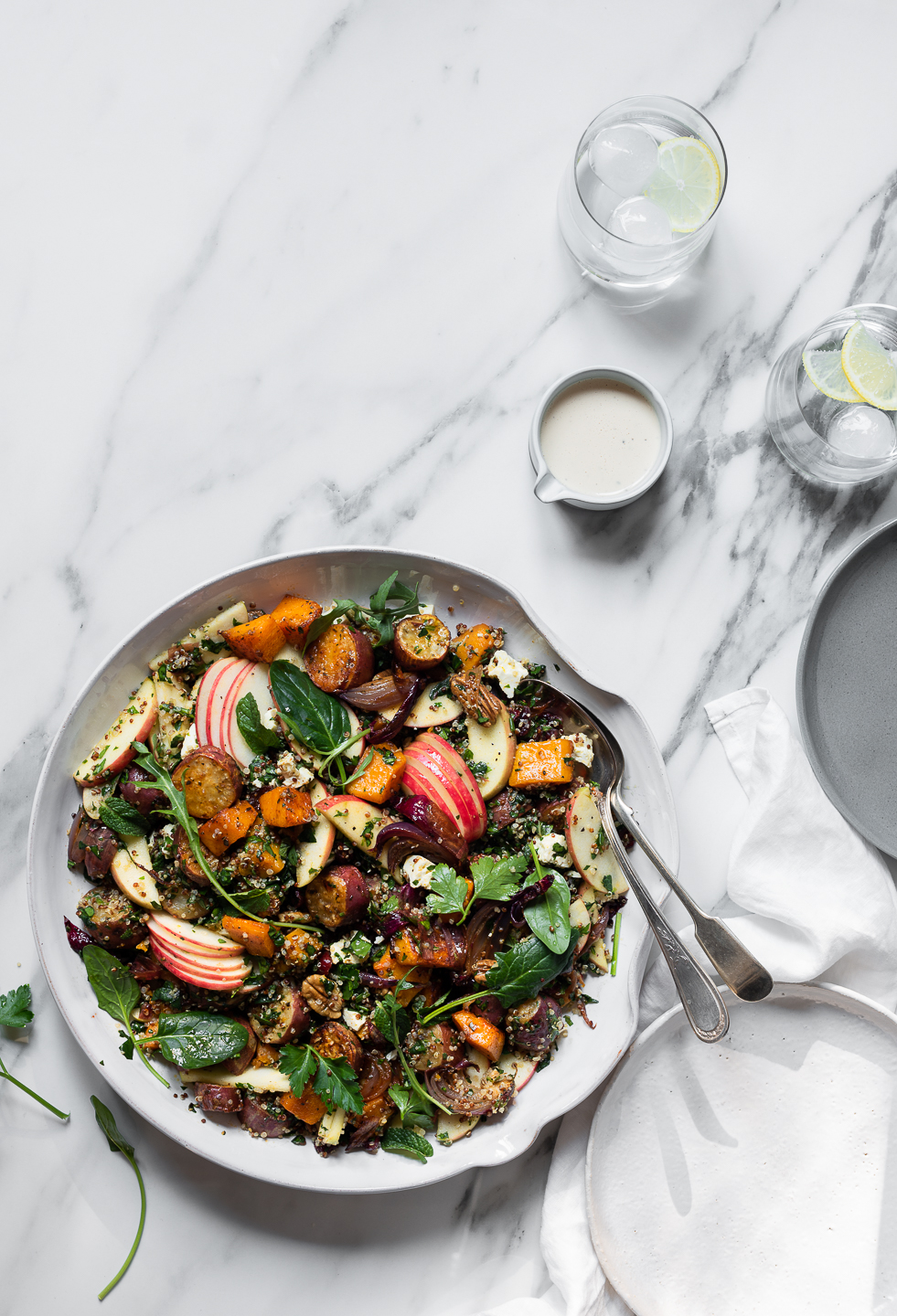 Roasted Veg and Quinoa Salad with Pecans and Pink Lady® apples. The recipe is available from Beautiful Home Food.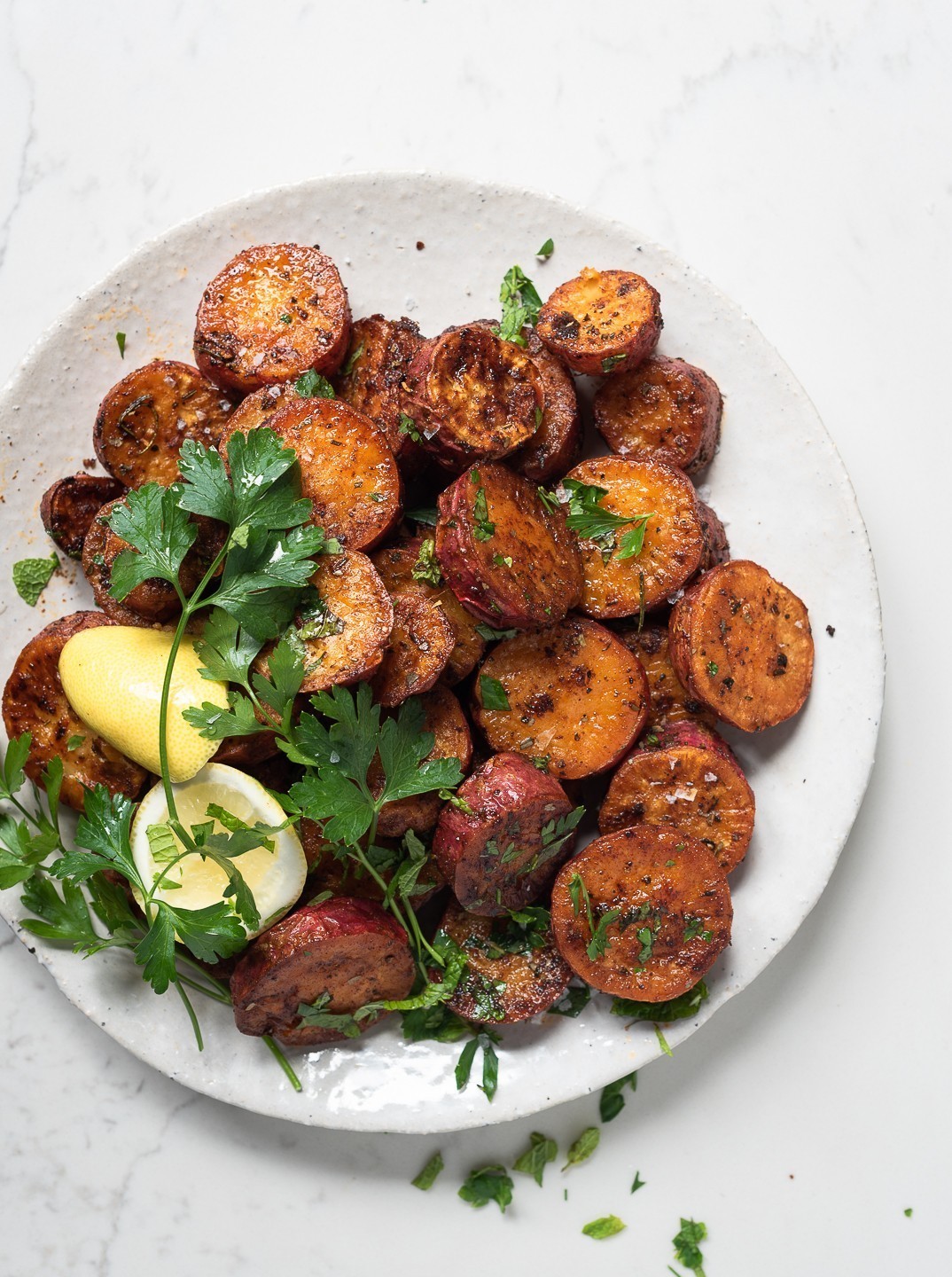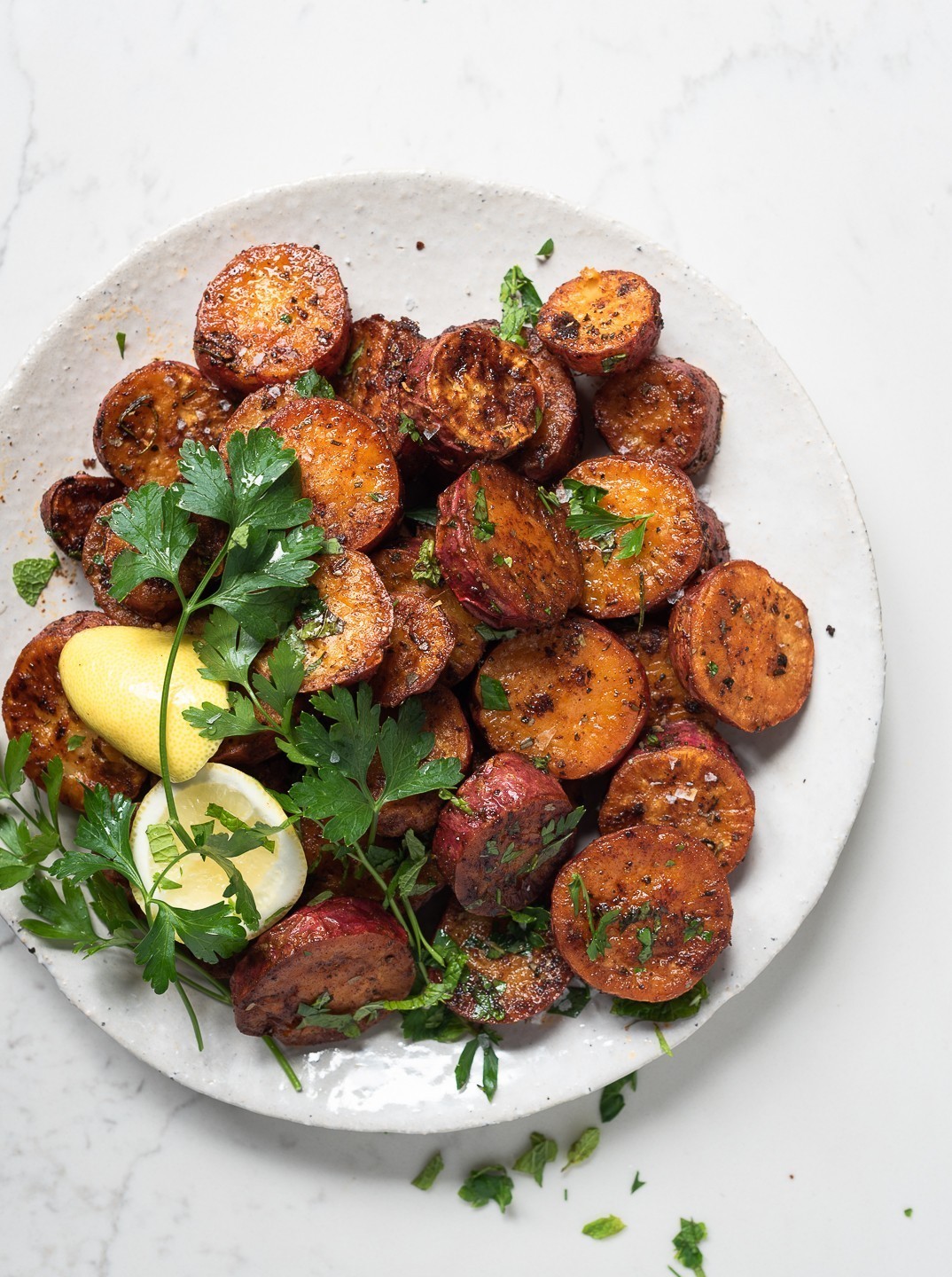 There are sweet potatoes and then there are Paprika roast sweet potatoes. A sweet potato is a thing of joy, not fancy or finicky to cook either. Needing little more than a generous slick of oil and some uplifting flavourings, they're easily transformed from everyday to absolutely fabulous.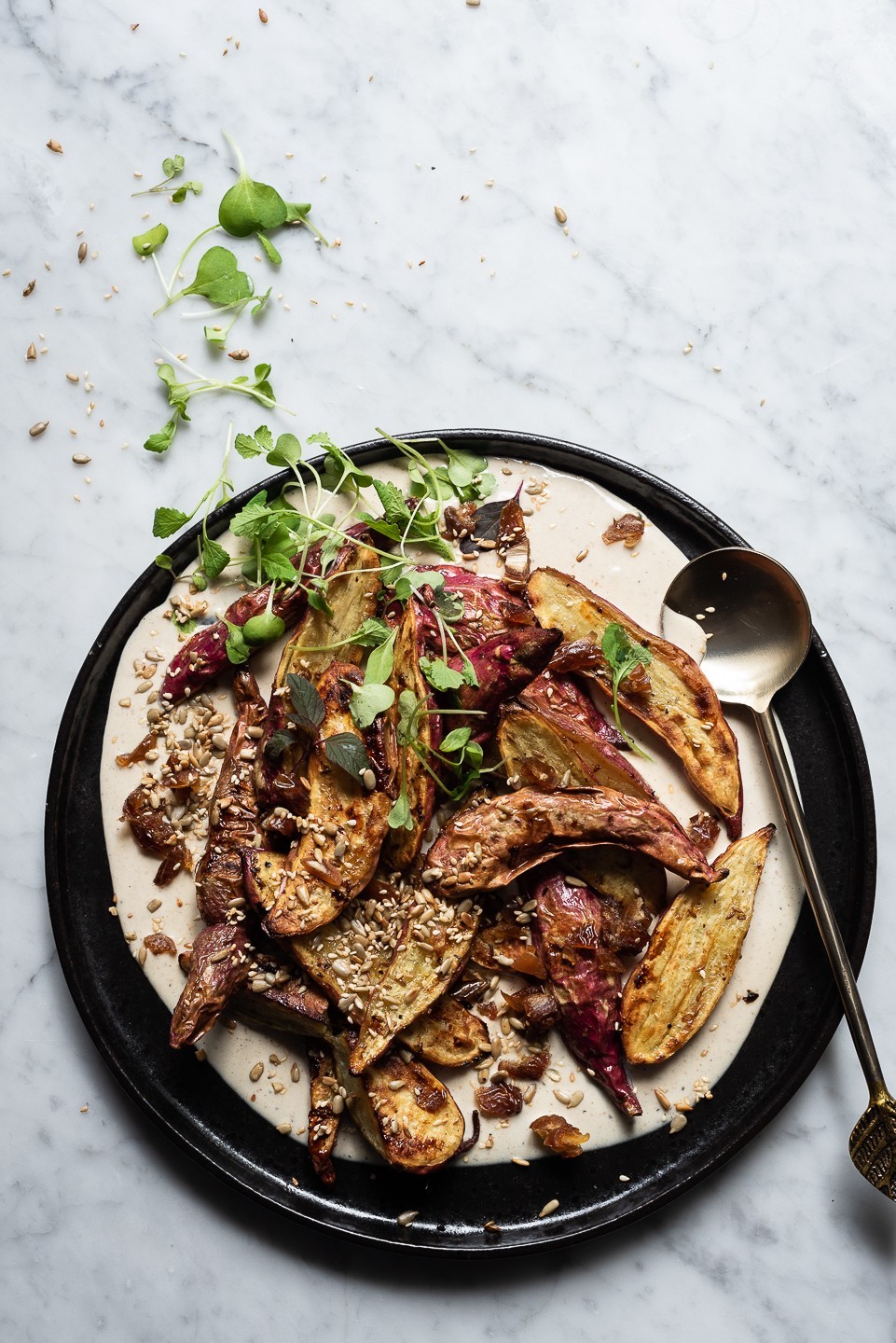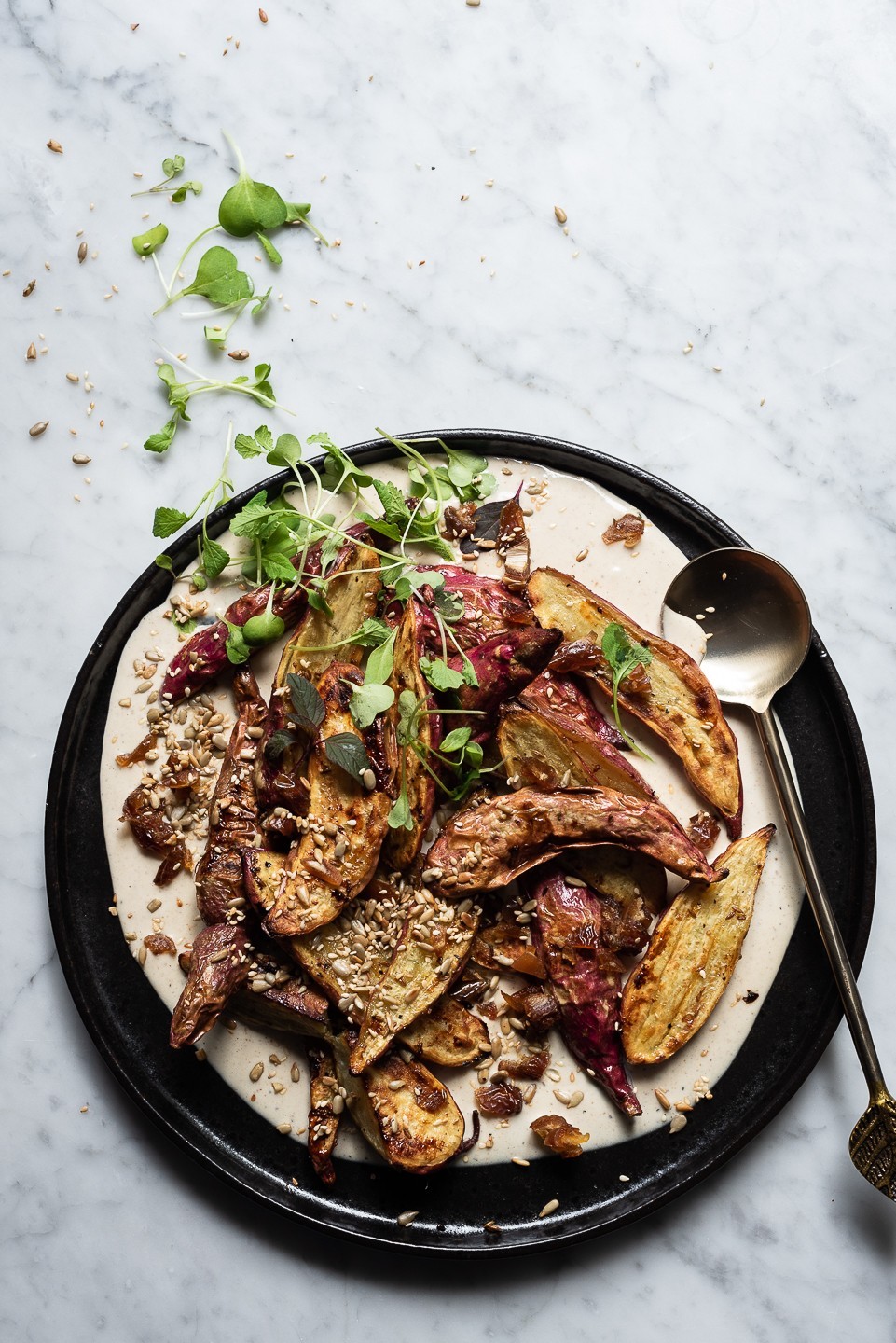 I love this kind of food. Rustic and full of flavour, with only a handful of ingredients and even fewer steps. Cumin roast sweet potatoes are a staple in our house. They're not needy of additions, but who can argue with a pale tahini sauce? I finish this warm roast salad with salt and pepper seeds.