Wild rice salad with sweet peppers
14 September 2018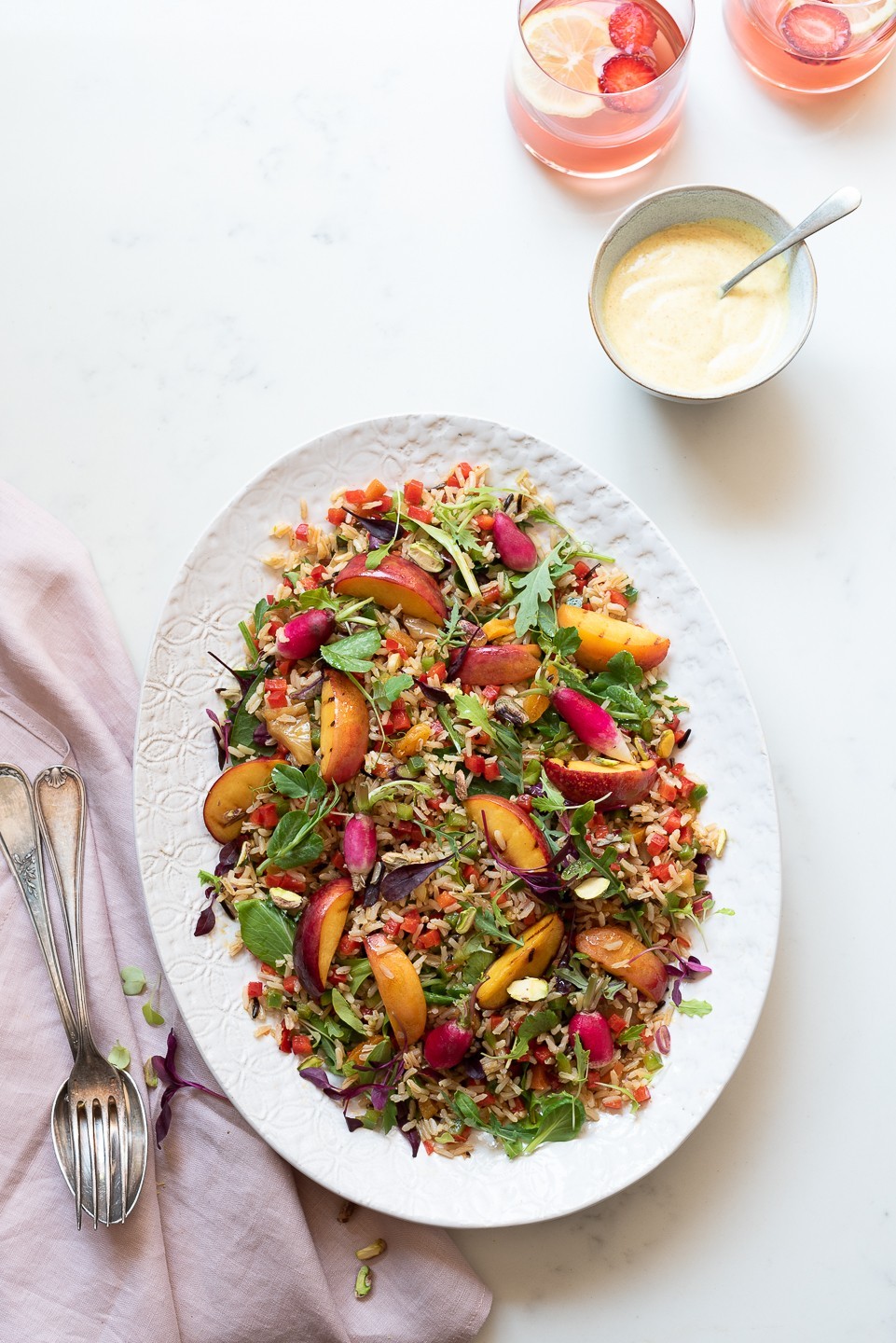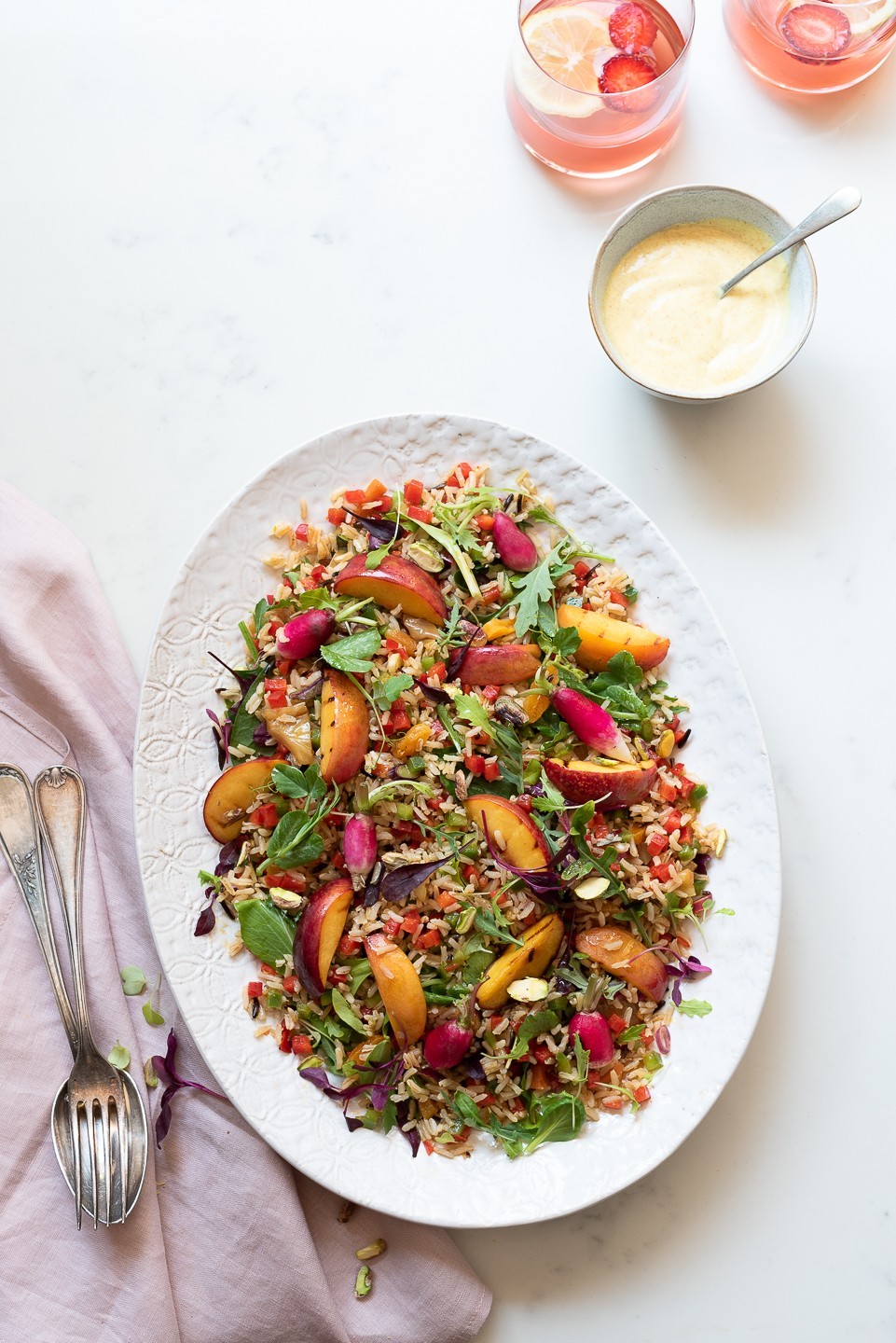 When it 'cooks perfectly every time', you simply know it has to be Tastic. Today's Wild rice salad recipe is just in time for Heritage day, a national celebration that honours our cultural roots and the generational food that's kept us well-fed and happily gathered around the table.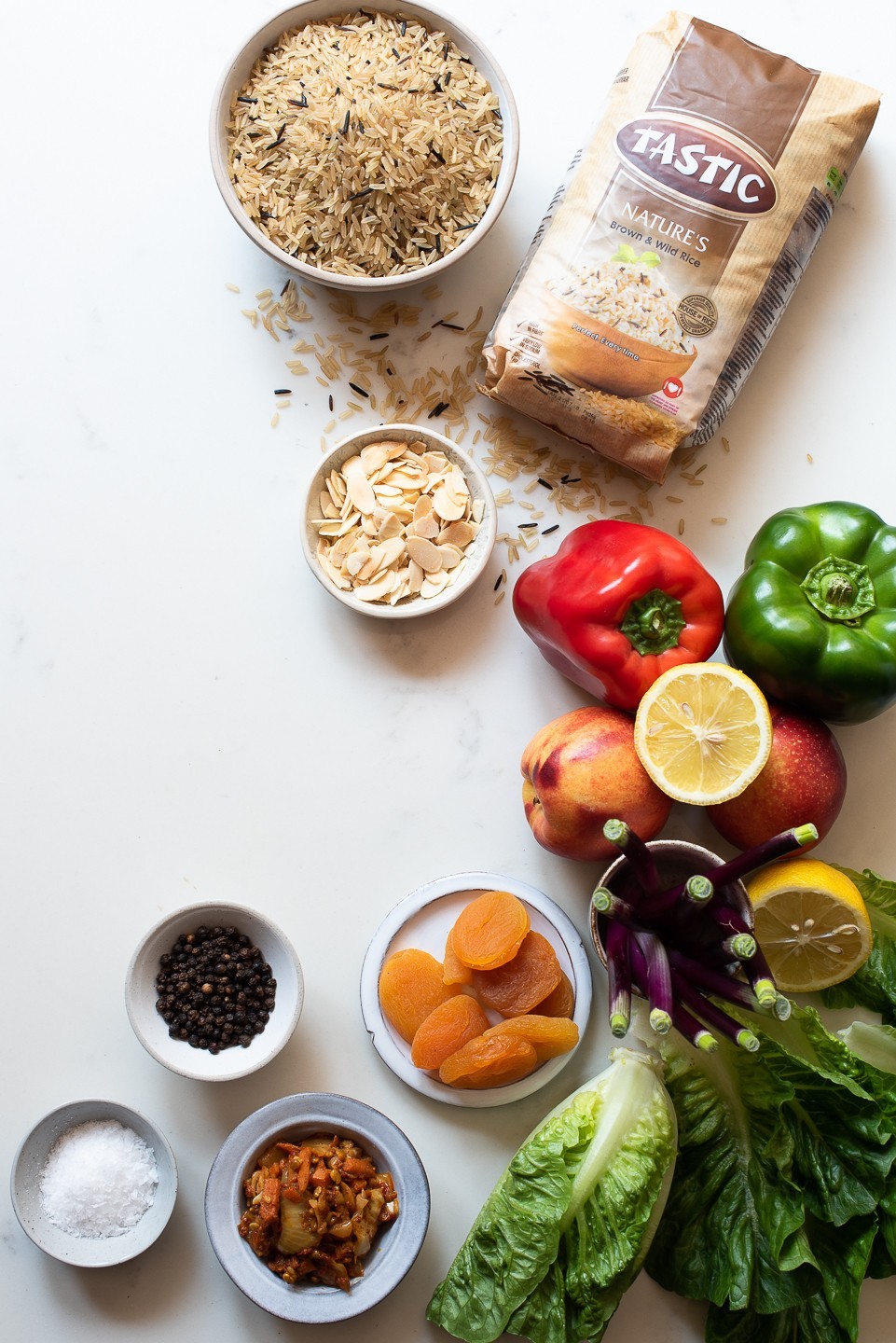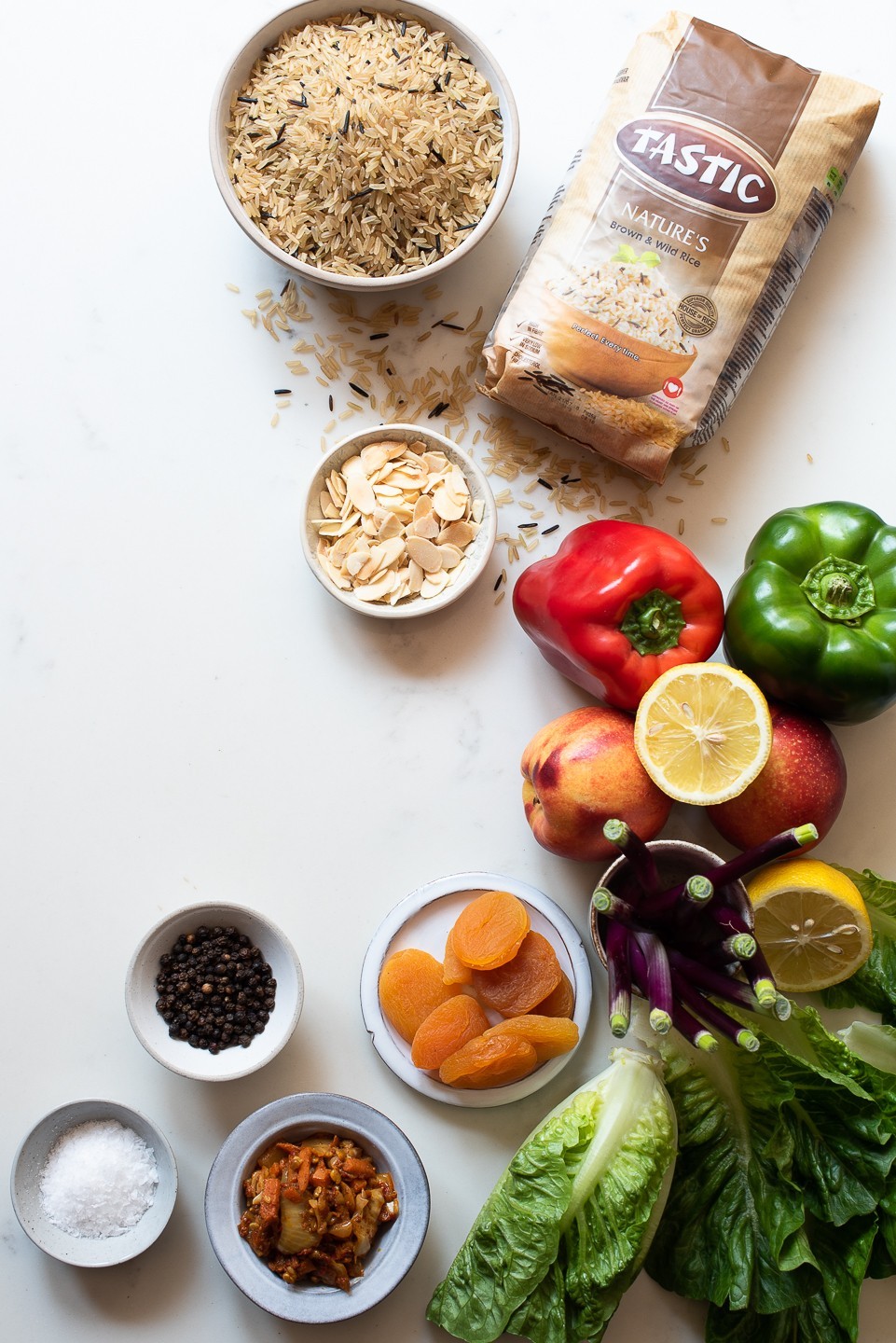 As part of Heritage day celebrations, I was invited by Tastic to #CelebrateYourHeritage by sharing a rice-based recipe that my Mum made for us growing up. To be fair, it was a struggle deciding on which recipe to choose. My sweet tooth leaned towards rice pudding with singed meringue topping and a spoonful of tart apricot jam. On the savoury side, I recall a curried rice salad that she used to make regularly on weekends, either as a side for the braai or to be enjoyed with cold meats and salads. I decided on the latter, with some modest changes.

About the recipe
There's nothing complicated about this recipe, but even the simplest of recipes have a smidge of secrecy. The key to the best rice salad is dry grains. This way, the dressing soaks up and there's no chance of watered down flavours. Once cooked, I rinse and drain the rice thoroughly. Place in a wide bowl and allow a little time to air dry.

Tweaks
I've added a couple of tweaks to my Mum's original recipe. It's lighter, brighter and smacks of wholesome goodness. I'm a huge fan of Brown and wild rice. It's nutty flavour and toothsome bite is one of the reasons it's part of our weekly meal prep. There's always cooked rice in the fridge for instant Asian fried rice or roast salads.
To my salad, I've added vegetable atchar, Turkish apricots and fresh nectarines. Atchar is a popular Indian condiment made of spicy fermented vegetables. It's good for the gut and very good in this salad, too. The dressing gets a lively shake up with Greek yoghurt and lemon juice. Finish with a generous handful of toasty nuts and it's table-ready.

Wild rice salad with sweet peppers
 Serves 8 (as a side)
3 cups Tastic Brown and Wild Rice, cooked as per pack instructions
1 red pepper, deseeded and finely diced
1 green pepper, deseeded and finely diced
3 spring onions, thinly sliced
6 Turkish apricots, roughly chopped
3 heaped tablespoons vegetable Atchar (Medium or Hot)
2 small nectarines, sliced
5ml honey
a handful of almond flakes or pistachios, toasted
baby radishes (optional)
micro herbs, to finish
Dressing
zest of 1 lemon plus 60ml lemon juice
45ml (3 tablespoons )olive oil
5ml (1 teaspoon) honey
salt and black pepper, to taste
Curried mayo yoghurt
60ml (1/4 cup) mayonnaise
60ml (1/4 cup) Greek yoghurt
15ml (1 tablespoon) mild curry powder
30ml (2 tablespoons) lemon juice
a pinch of salt
Place the cooked rice, red and green peppers, onions, apricots and atchar in a large mixing bowl and toss together.
To make the dressing, place all the ingredients in a jam jar and shake to combine.
For the curried mayo, whisk all the ingredients together and pour into a small serving bowl.
Pour the dressing over the salad and toss to combine.
Sear the nectarine slices briefly in a griddle pan, about 2 minutes per side, then drizzle with a teaspoon of honey. Alternatively, you can leave this step out and serve them freshly sliced.
 Transfer the salad to a large platter. Toss through a handful of herbs and arrange the peaches and radishes on top. Scatter over the nuts and serve the curried mayo alongside.
More healthy grain salads that you might like to try:
Wild rice chicken salad with avocado
Barley salad with sumac roast butternut
Quinoa, chard and halloumi salad