Roast Leg of Lamb with Brown Butter Truffle Honey
11 April 2022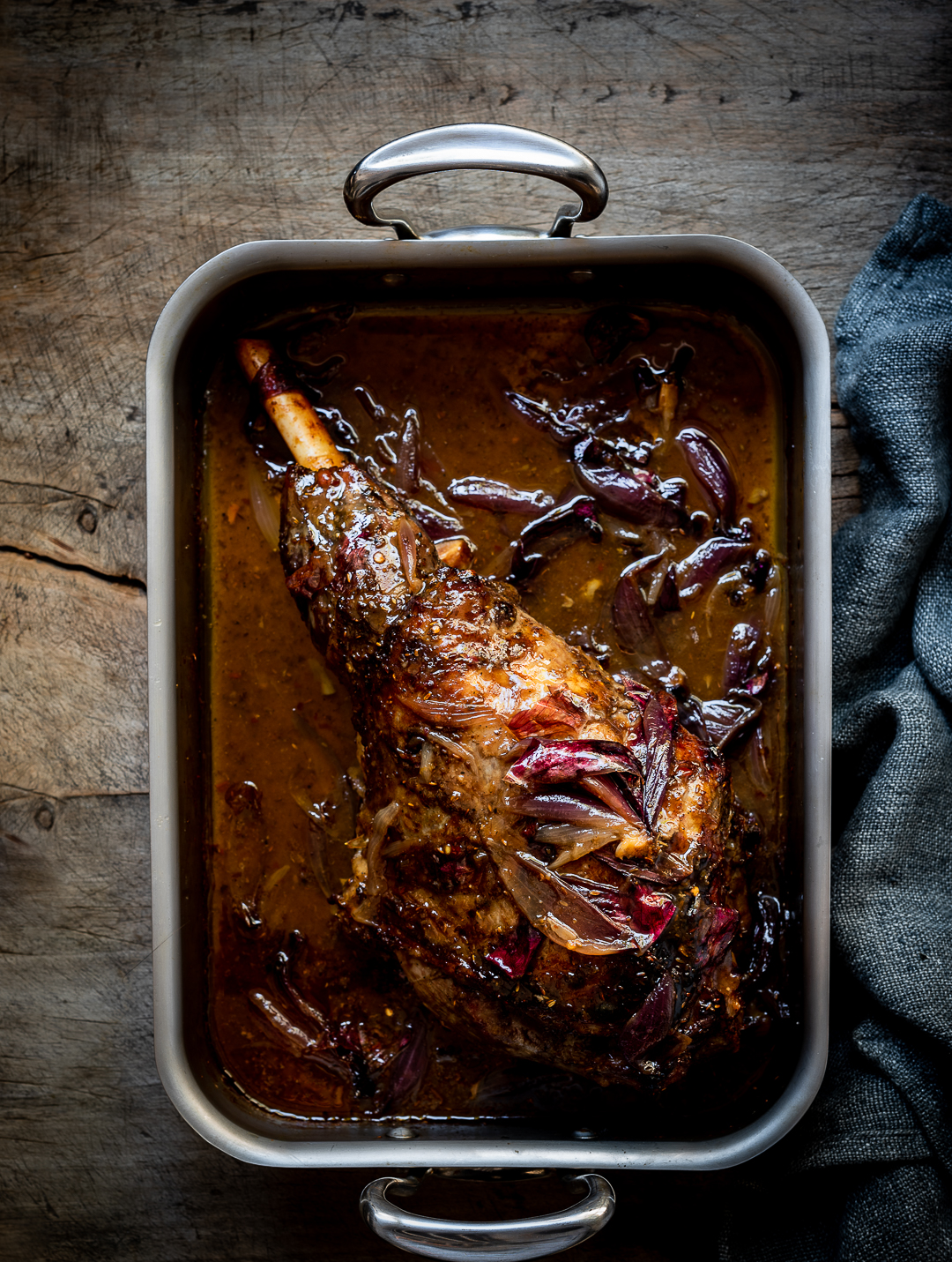 If you're new to the land of brown butter and truffle honey, this roast Leg of Lamb with Brown Butter Truffle Honey will more than compensate for any forgone depravation. A roast leg of lamb evokes a sense of occasion, the kind that encourages lingering around the table, whether for a casual Sunday roast, Easter or any other time that necessitates a splendid food centre piece.
As with most roasts, sizeable ones especially, marinading overnight encourages a thorough infusion of flavourings. Lamb's audacious character welcomes bold, even somewhat unusual combinations. Loved for its sweet fattiness, lamb is no stranger to spicy embellishments. For this year's Easter roast leg of lamb, I've opted for browned butter and truffle honey. It's gorgeously grand and so very fitting for Sunday's feasting. This sumptuous recipe was developed exclusively for The Truffle Lady using Stonebarn Black Truffle Honey. It's worth it!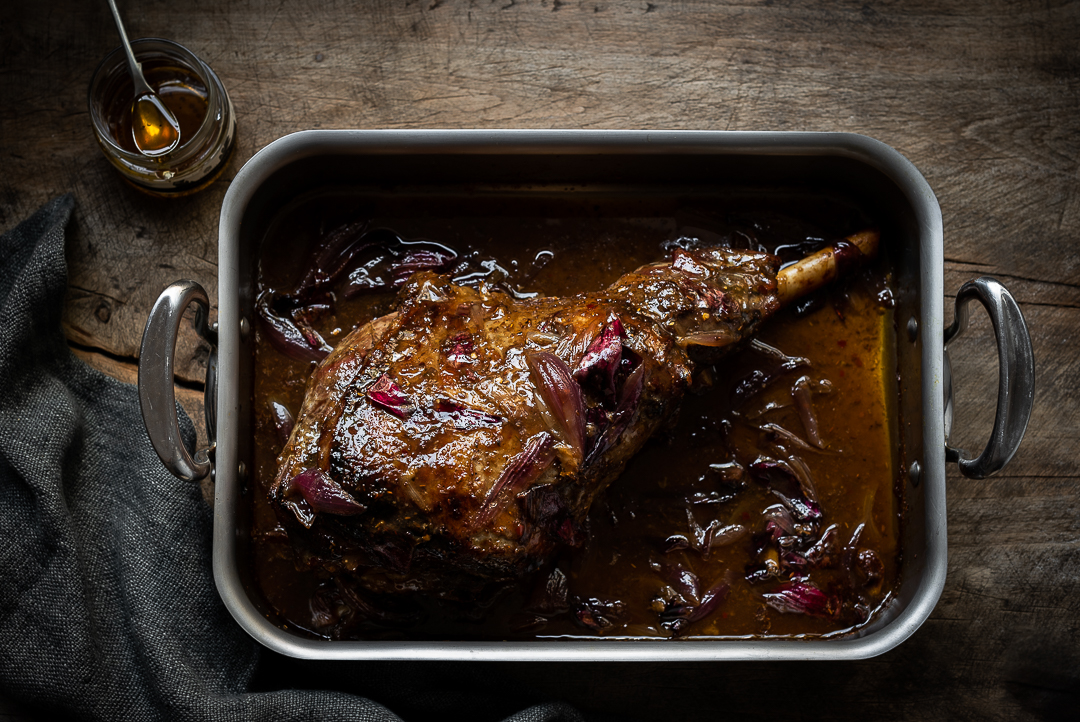 Roast Leg of Lamb with Brown Butter Truffle Honey
Serves 8-10
Brown Butter Truffle Marinade
60g butter
30ml (2 tablespoons) olive oil
45ml (3 tablespoons) Stonebarn Truffle Honey (Imported by The Truffle Lady SA)
60ml (1/4 cup) lemon juice
zest of 1 lemon
1 clove garlic, finely minced
10ml (2 teaspoons)  cumin seeds, toasted and crushed
½ teaspoon dried red chilli flakes
1 ½ teaspoons sea salt flakes
freshly ground black pepper
olive oil, for roasting
2.5kg free-range leg of lamb
2 red onions, sliced into wedges
3 cloves garlic, bruised
125ml (1/2 cup) chicken stock
10ml (2 teaspoons) cornflour combined with 30ml cold water
salt and cracked black pepper
To make the brown butter, place the butter in a small saucepan over a medium heat. Stir from time to time until the butter is nutty and golden. Remove from the heat and pour the into a bowl to cool.
For the marinade, add all the remaining ingredients to the cooled butter and mix to combine. Rub the marinade into the lamb making sure the entire surface is covered. Place the lamb in a non-metallic dish, cover tightly and chill overnight.
Before roasting, bring the meat up to room temperature. Preheat the oven to 180º C.
Place the onions and garlic in a large roasting tin. Drizzle with 2 tablespoons olive oil. Flake a little more salt over the lamb and place on top of the onions. Cover with foil and roast for 2½ hours.
Remove the foil and baste the lamb with pan juices. Add the stock then return to the oven uncovered. Roast for a further 45 minutes.
Place the roasting tin on the hob. Add the cornflour slurry and stir through. Simmer until the gravy is thickened. In the meantime, turn the oven onto grill. Baste the lamb with the pan gravy, then roast until the top is caramelized and charred around the edges.
Cover with foil and rest for 10 -15 minutes before carving. Serve with extra lemon wedges.
For more lamb recipe favourites:
North African Lamb Knuckle Bredie
Roast Leg of Lamb with Sweet Onion Marmalade
Slow Roast Lamb Shank Shawarma