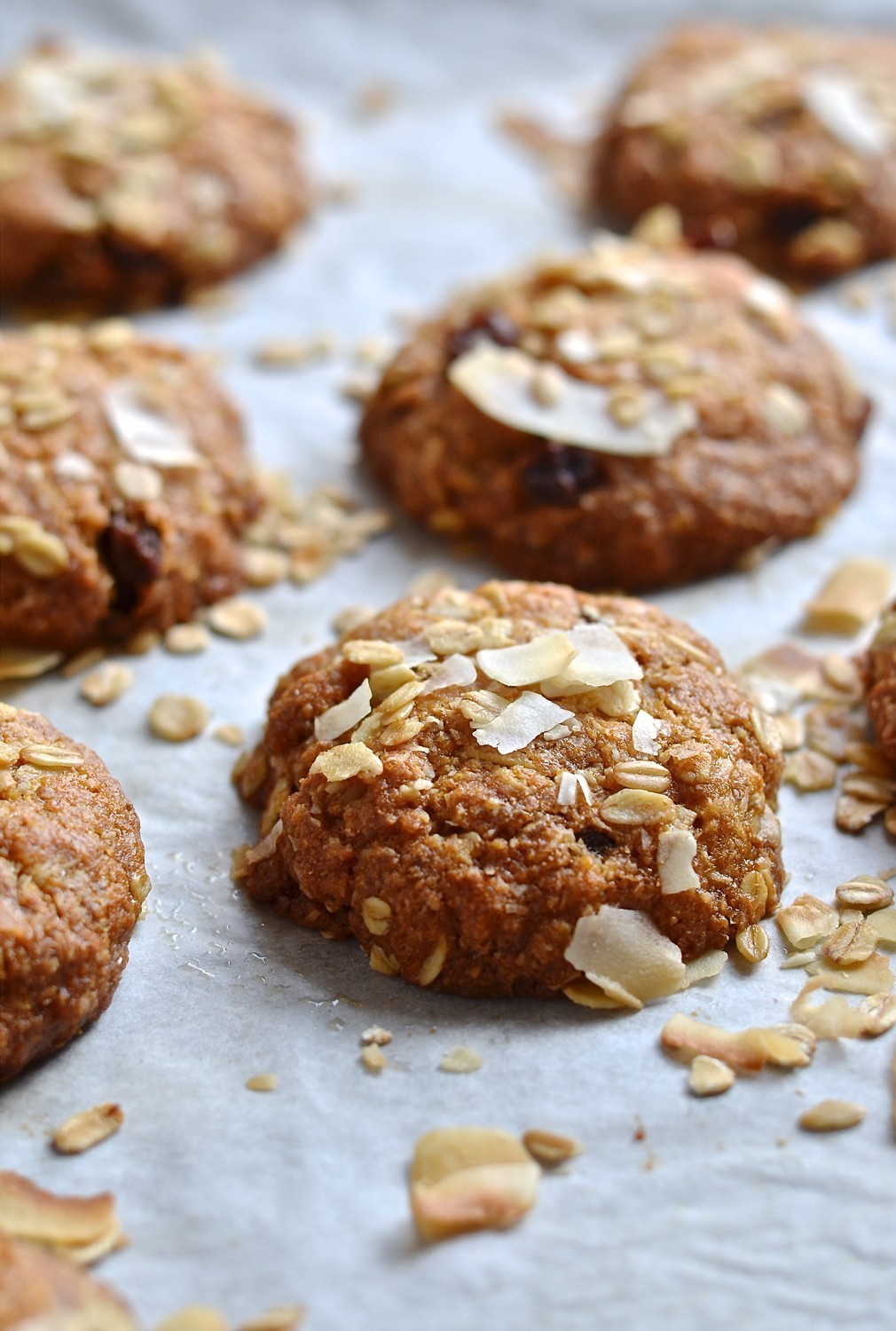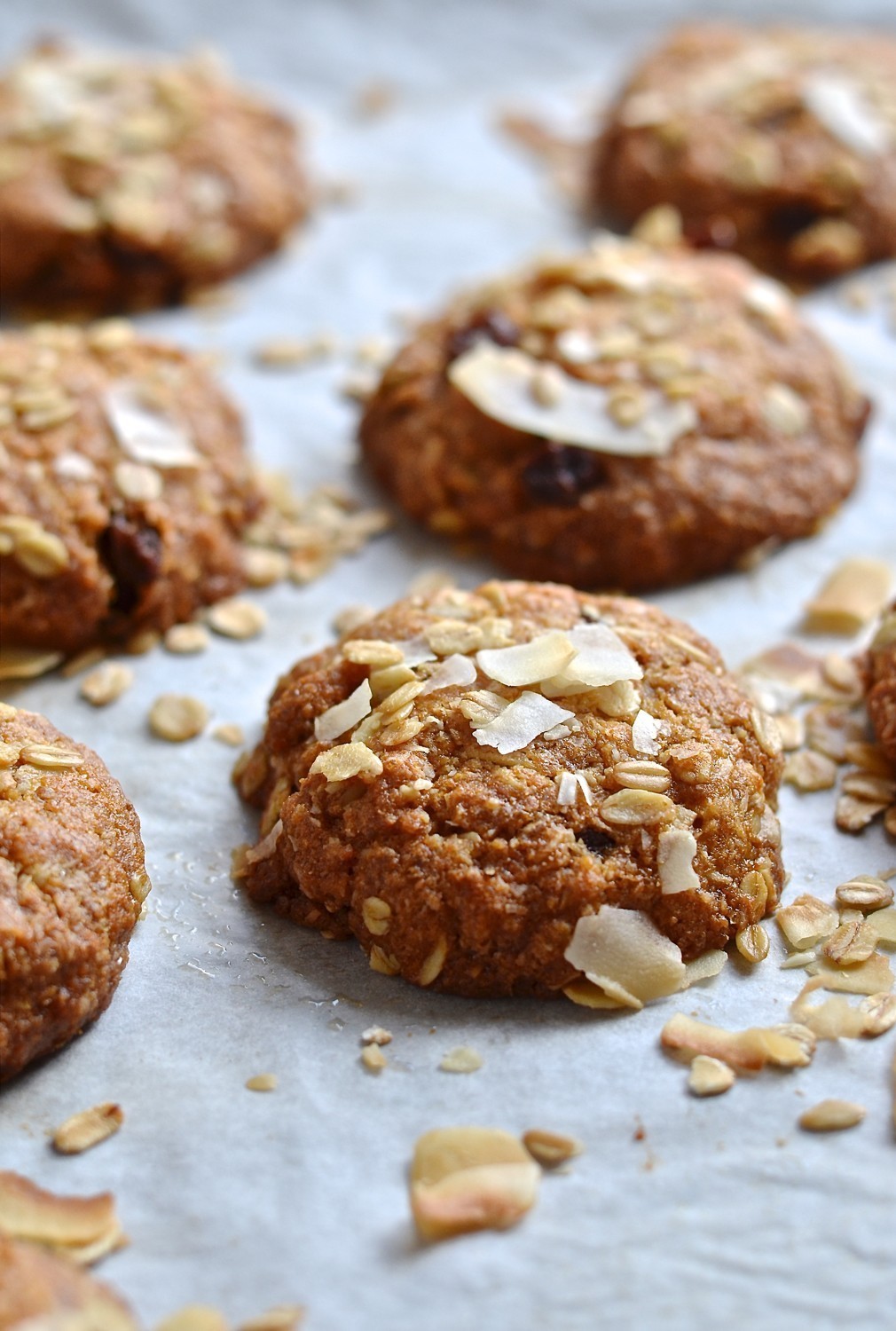 The criteria for a good cookie differs from person to person. For some, this means fork-stamped peanut butter crumbles with a snappy texture, while for others, it needs to flaunts golden edges with molten chocolate pools to make it proper. Some cookies are destined to be milk dippers while others are best with a cup of tea. Here are Ten great cookie recipes that I make often. I hope you'll find a handful of new favourites to fill the jars.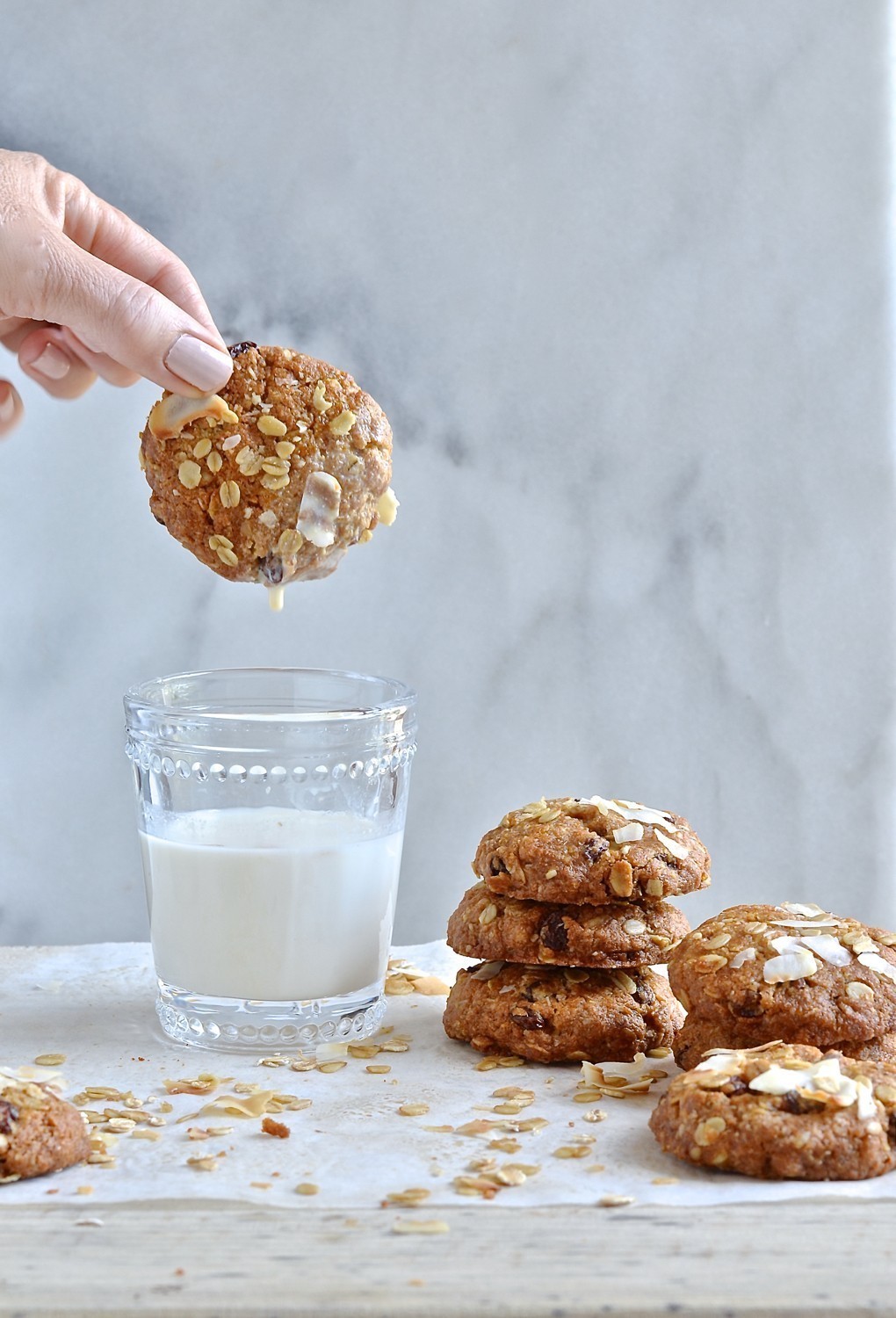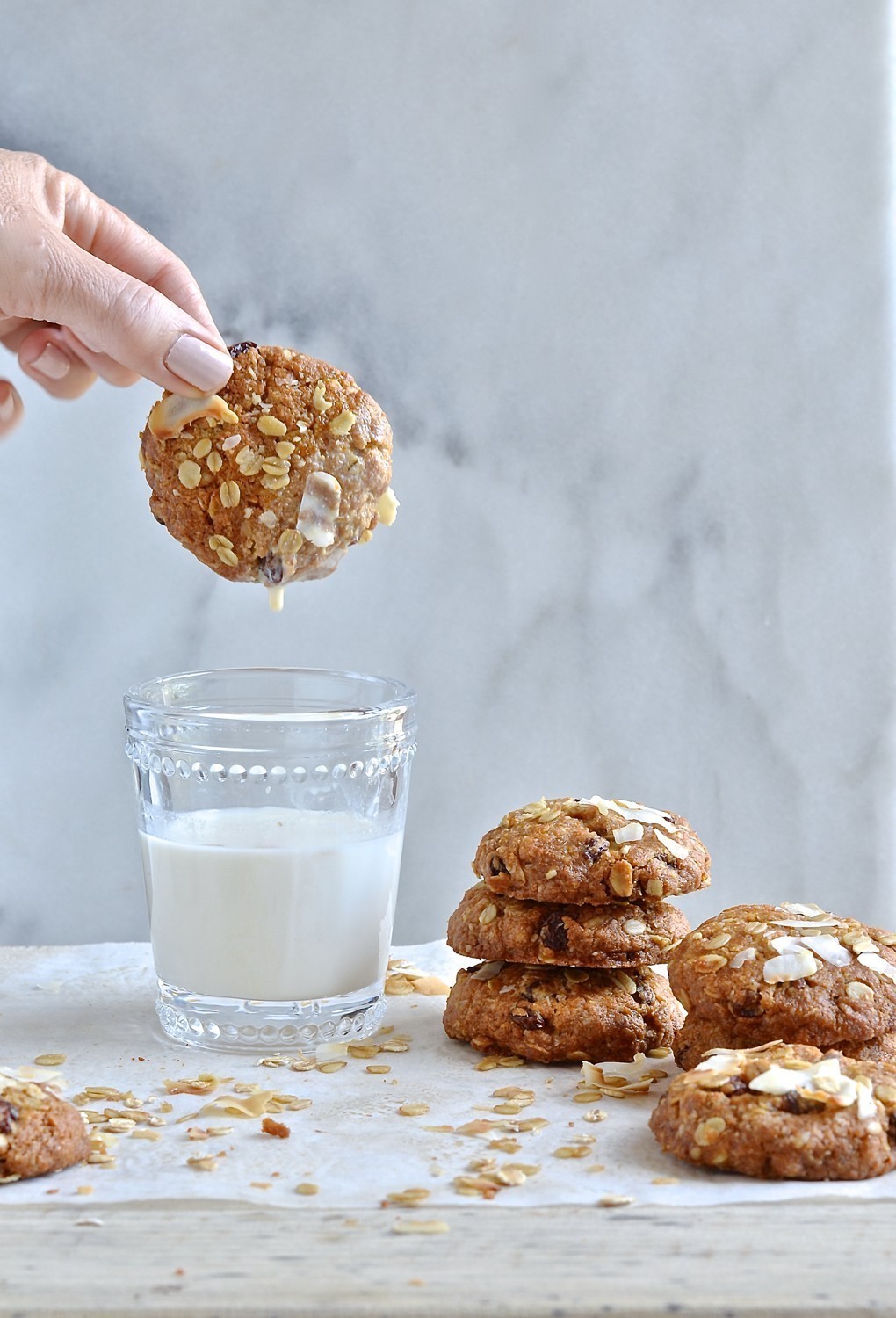 The recipe for these Anzac cookies comes from Ottolenghi and Helen's baking book, Sweet. It's made mostly with pantry ingredients which means it's perfect for on the spot baking. They've got substance, good texture and heaps of oaty personality.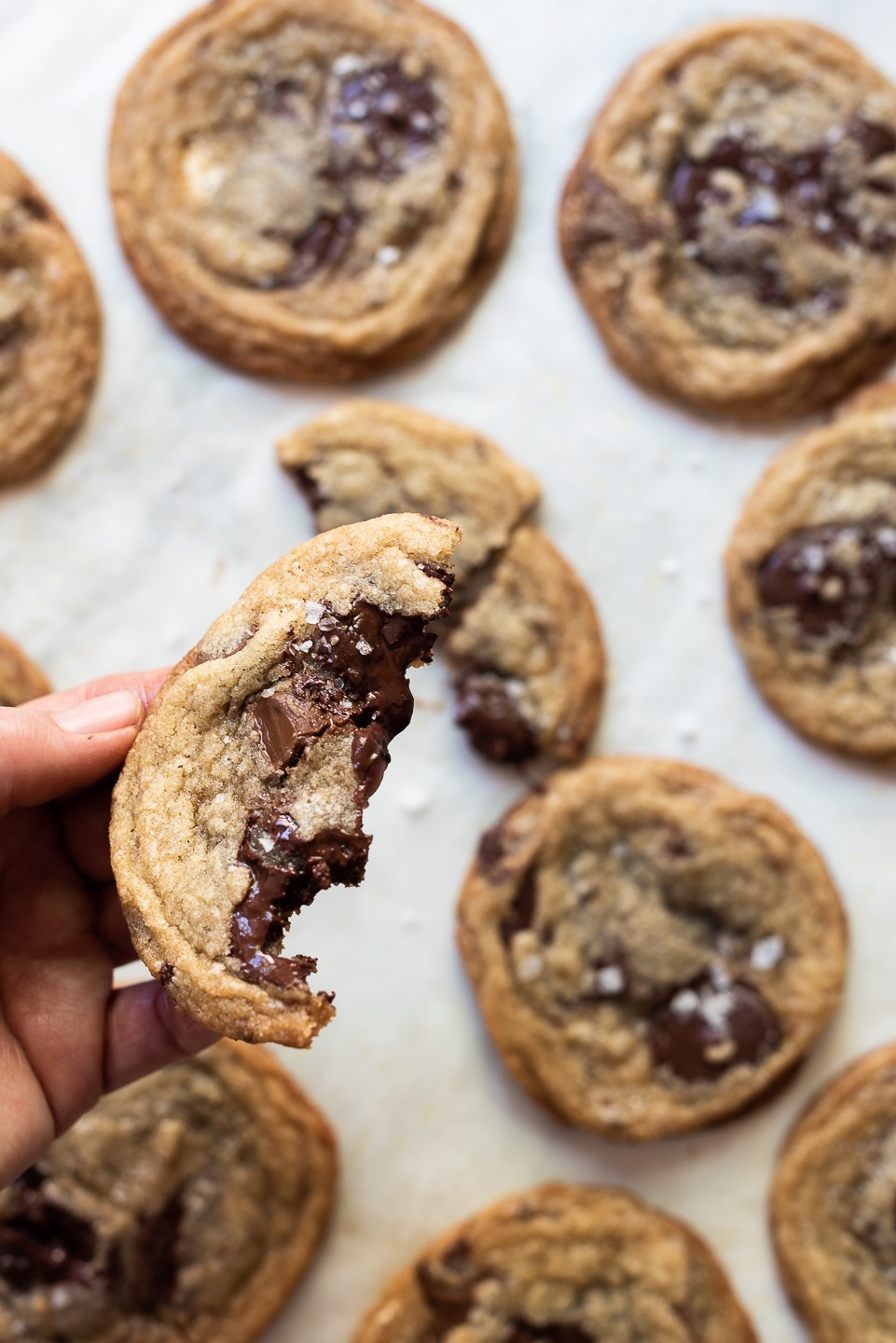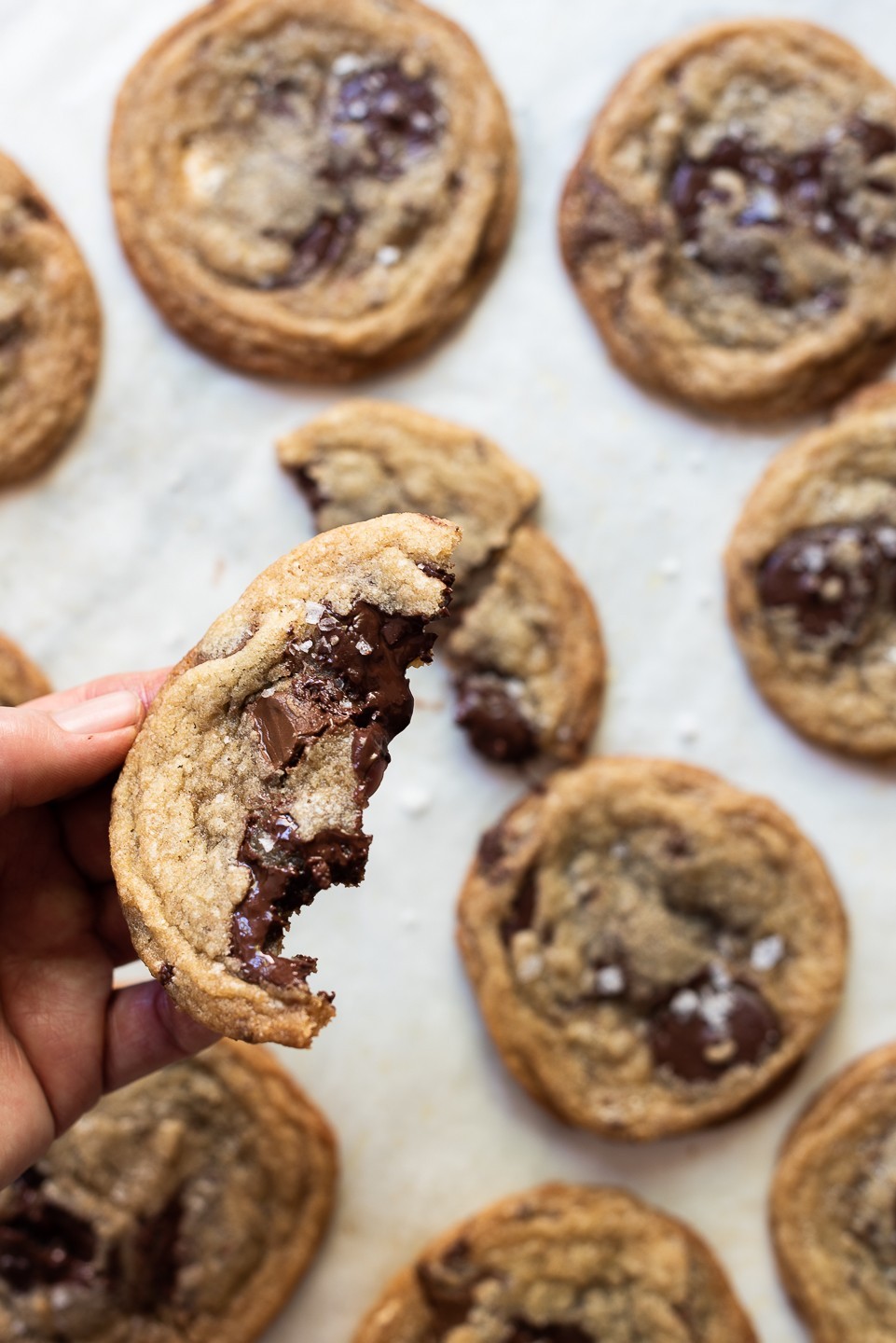 If you love tahini, you're going to love these Halva chocolate chip cookies. They're inspired by the genius pan-banging cookies from The vanilla bean baking book, by Sarah Kieffer. Here, a light-handed baker's touch is thrown out the window and replaced by some serious pan banging. In fact, there's nothing delicate about these. They're big and in your face kind of cookies that you won't easily forget.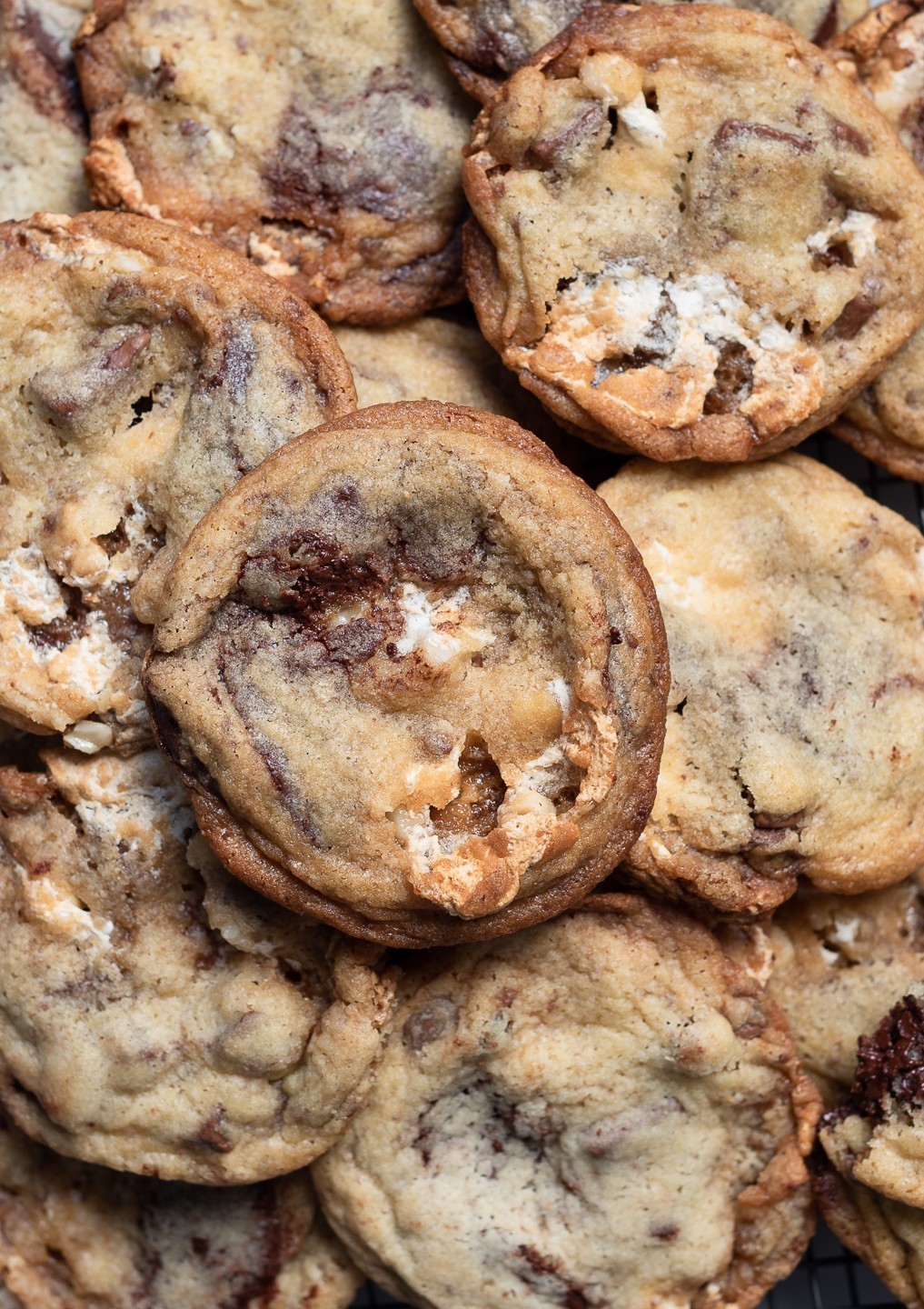 As a fully-fledged cookie eater, here is my takeout from years of vigorous testing. You can be miserable before eating a cookie, and maybe even slightly so after, but the space in between is unhinged with happiness. These Chocolate chip nougat cookies won't change the world, but they will, if only for the briefest moment, transport you to a magical place where buttery caramel and chocolate coexist in harmonious cookie heaven. If you're drowning in a glut of below average cookie recipes, this one will stand out for all the right reasons.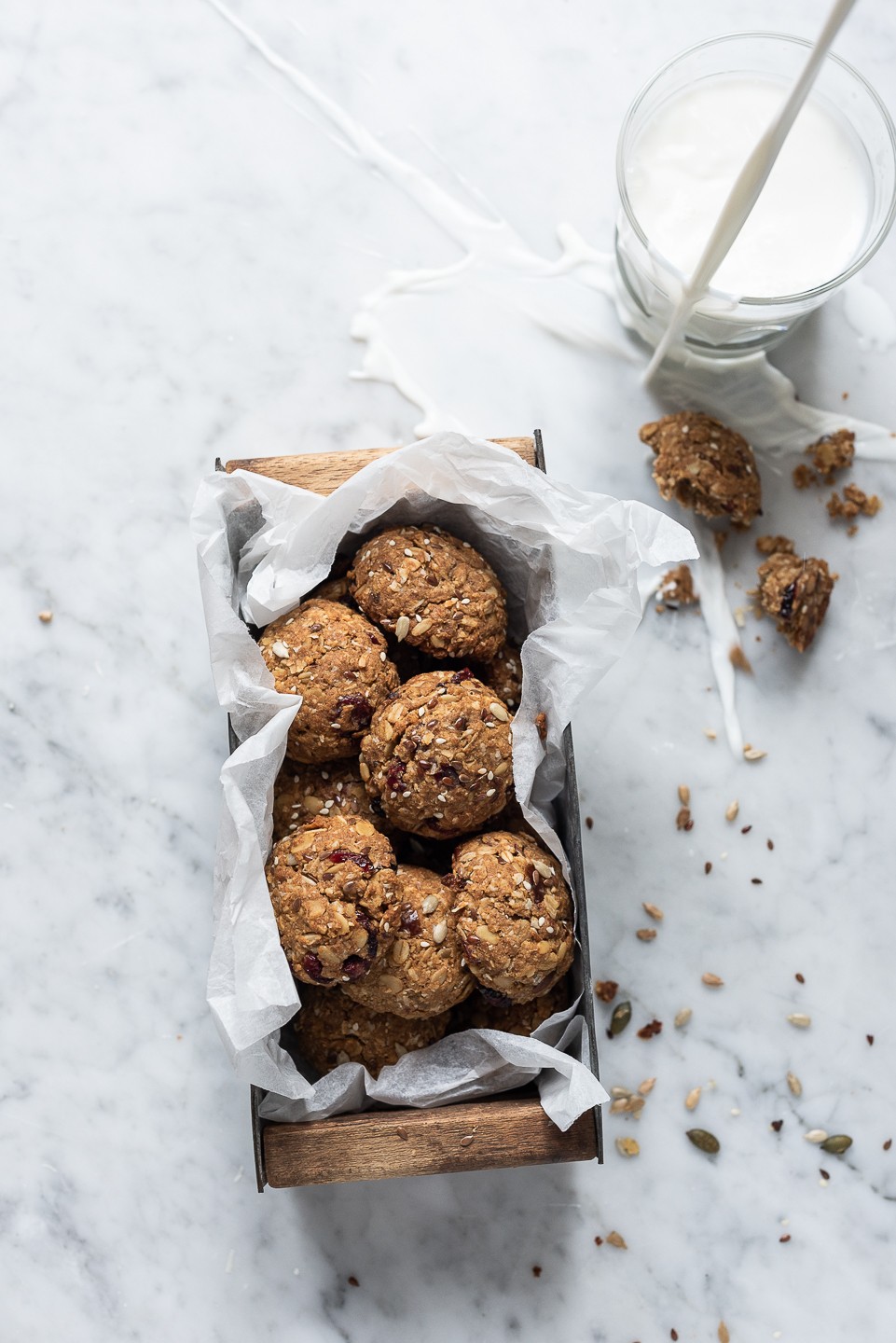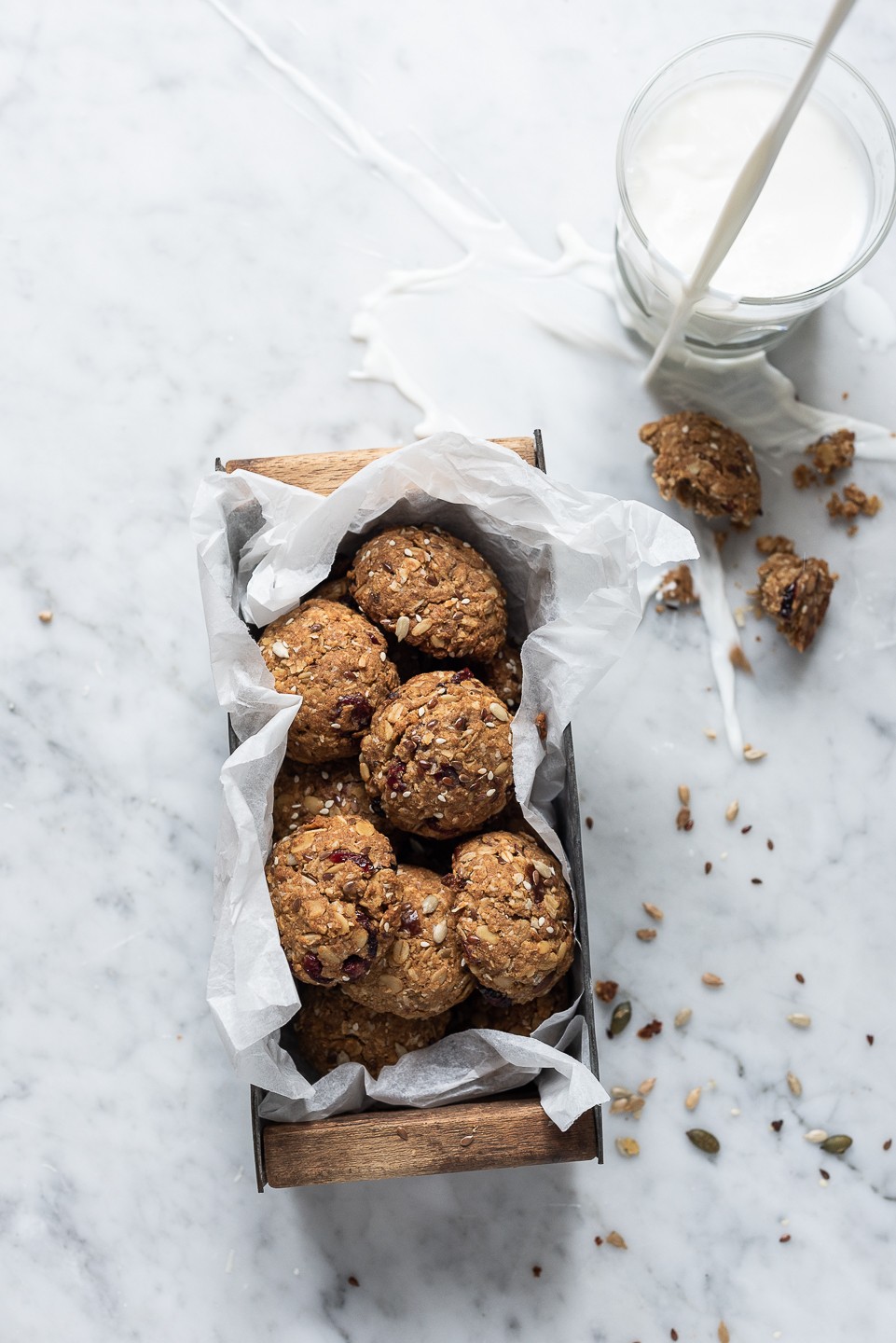 When it comes to tahini, the line between savoury and sweet is blurred. It straddles both, adding a salted nuttiness to cookies and cakes. It also happens to be one of 2019's biggest food trends. I've balanced the sweetness using a combination of Natura Sugars Molasses sugar and honey. The texture of these tahini breakfast cookies is fudge-like, with a deep treacly flavour. The bake up crisp on the outside and chewy in the middle. Don't expect them to spread and flatten as they bake. They come out the oven much the same as when they went in. Experience has taught me to make double, freezing one batch for later.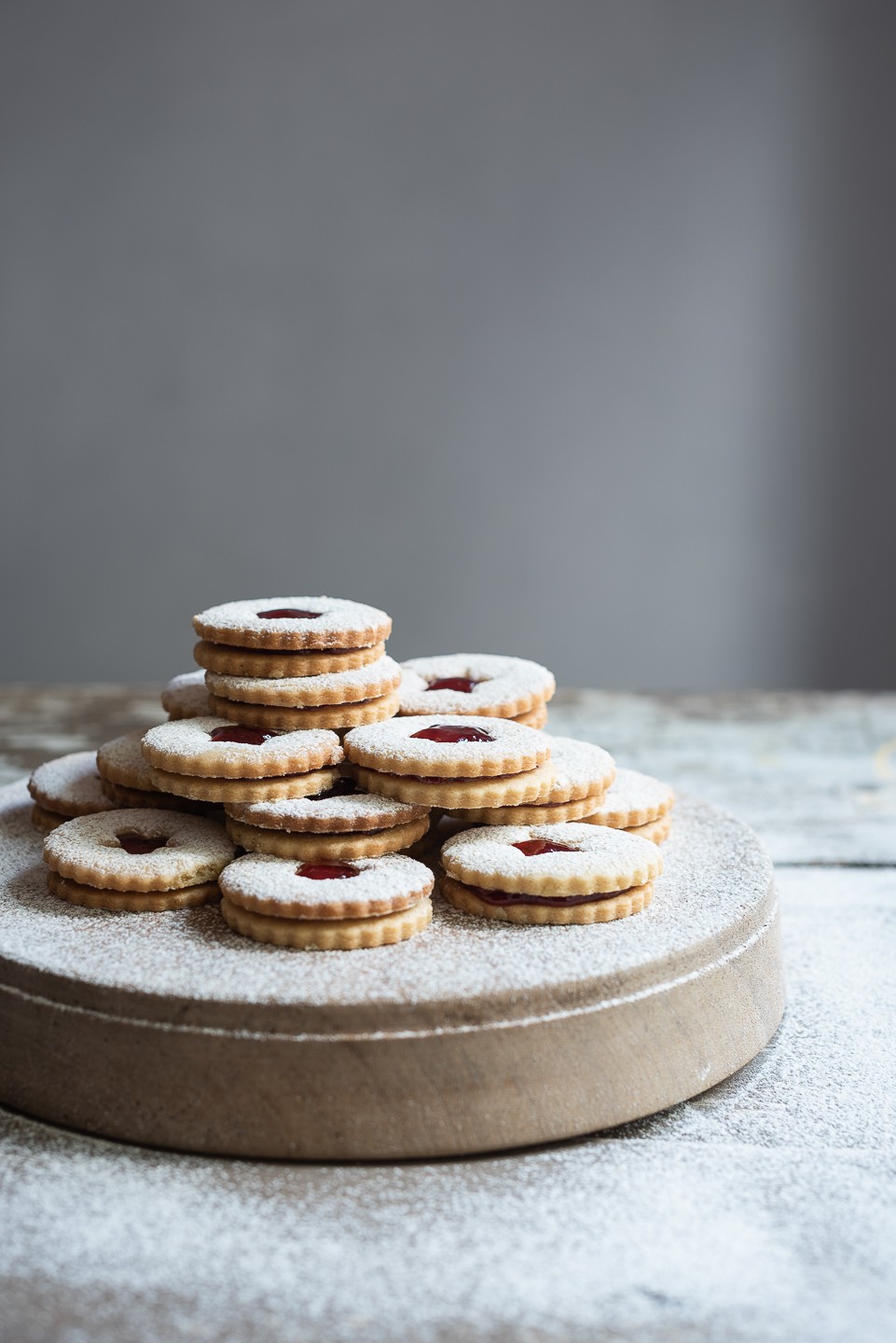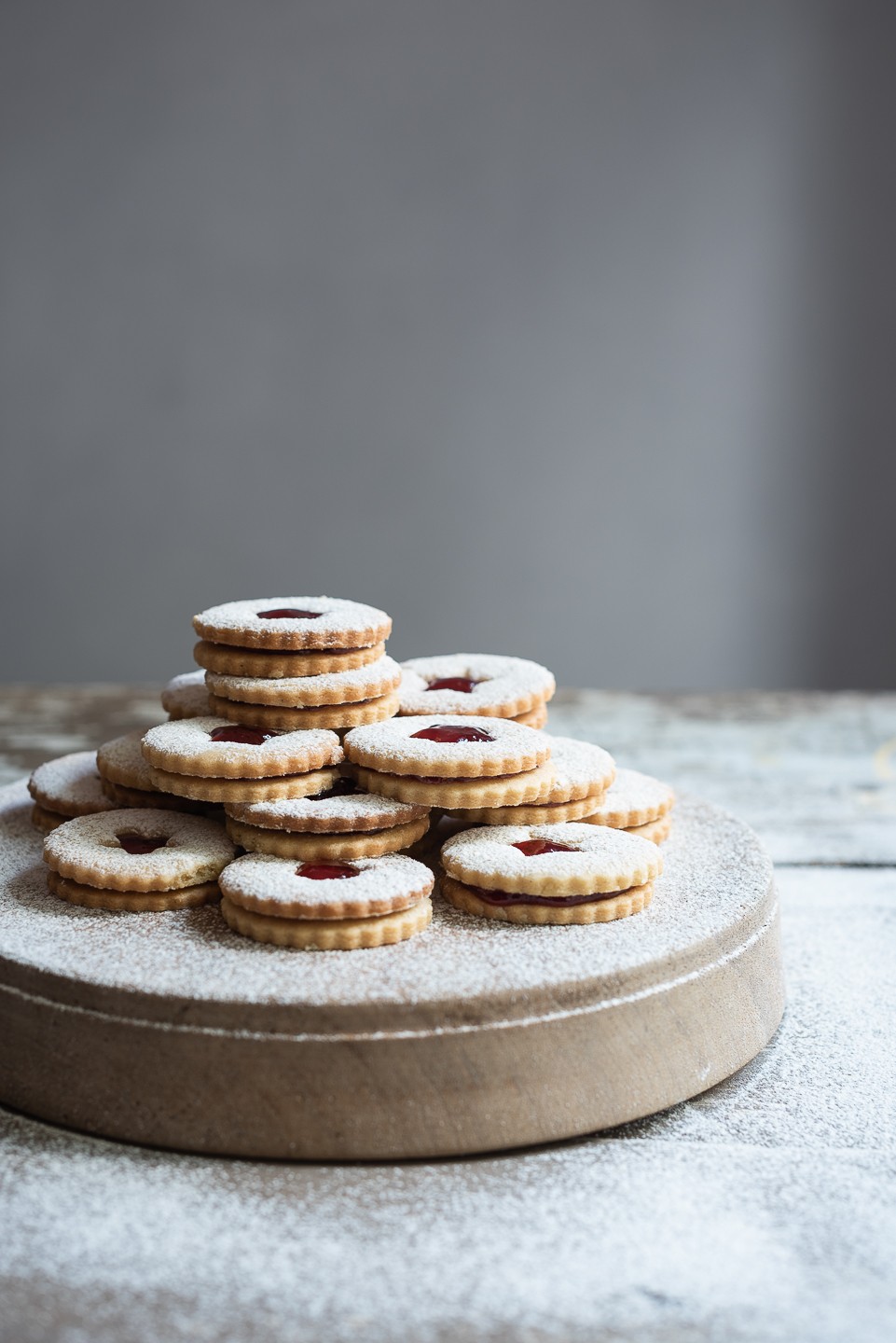 Vanilla spice linzer cookies remind me of Jolly Jammers, only a little more delicate and refined. Jammers were my girls' favourite cookies growing up. They'd sit outside on a picnic blanket in the shade of the wild olive tree, dipping smiley faced rounds in cold milk. The simple pleasures of childhood – milk and cookies.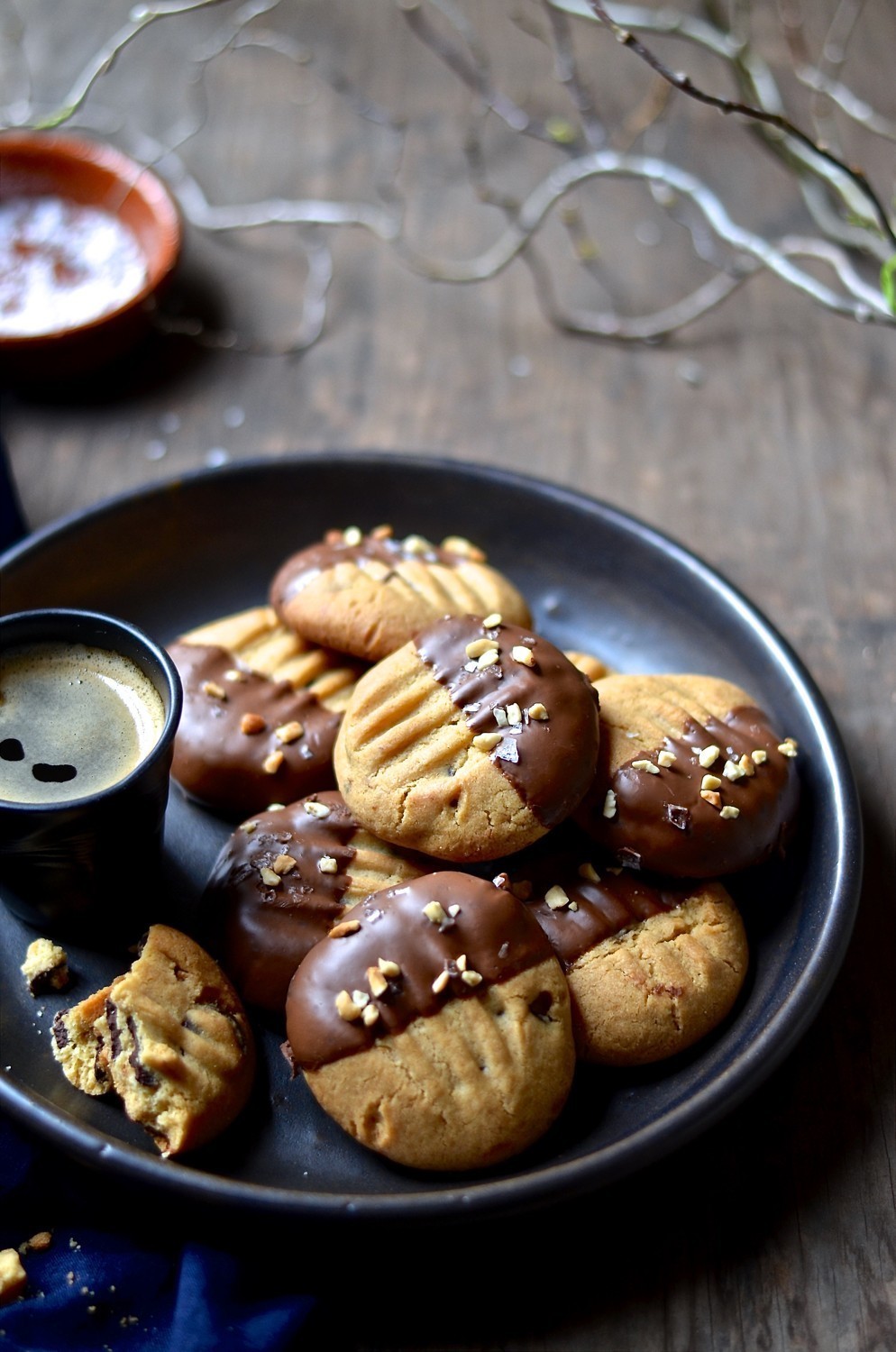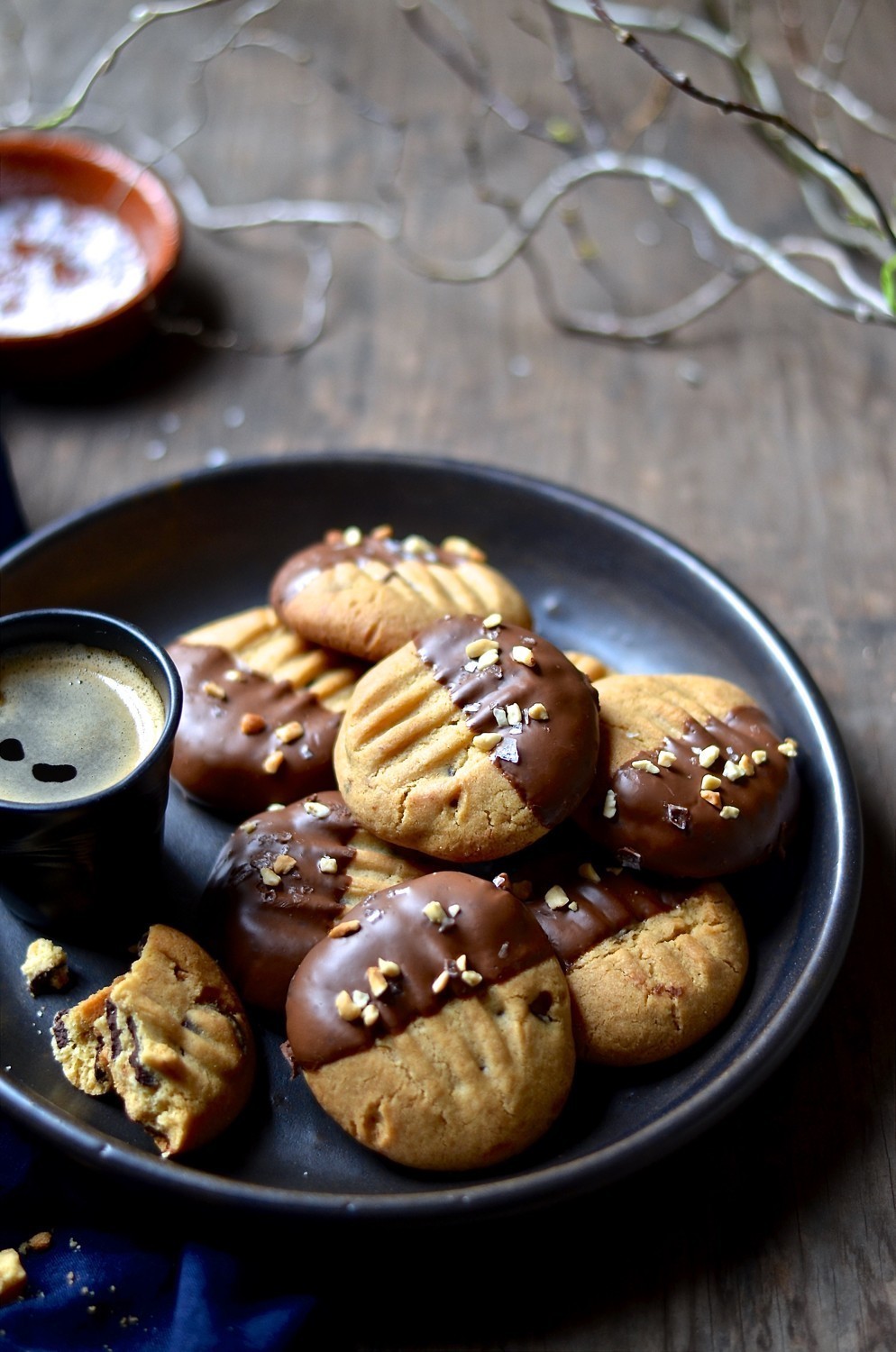 These Neiman Markus Peanut butter cookies are the kind you're likely to find in grandma's cookie jar. With their fork printed tops, they're homely, old fashioned baking. Whether you prefer a soft cookie texture or a tea-dunking crispness, they're seriously moreish.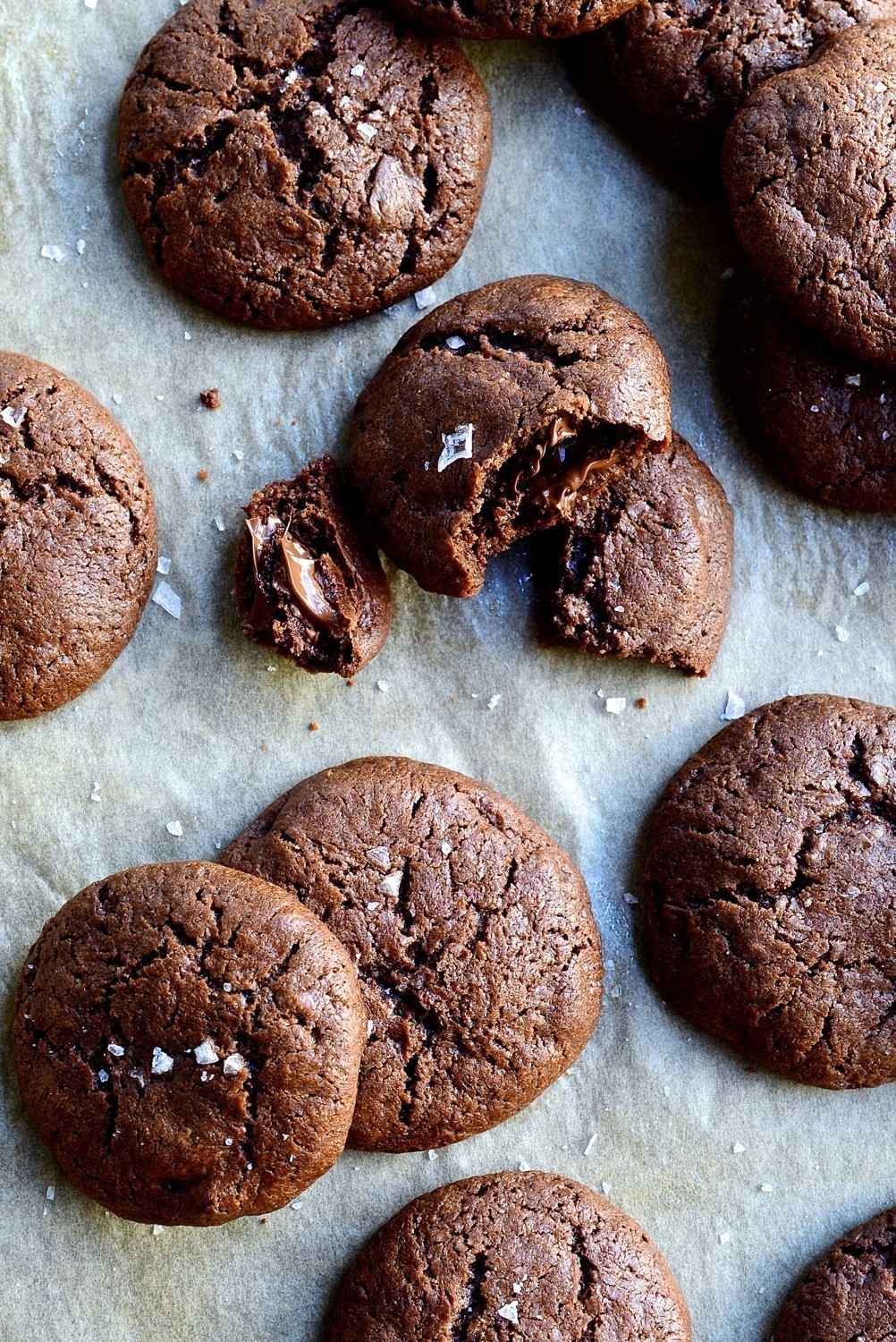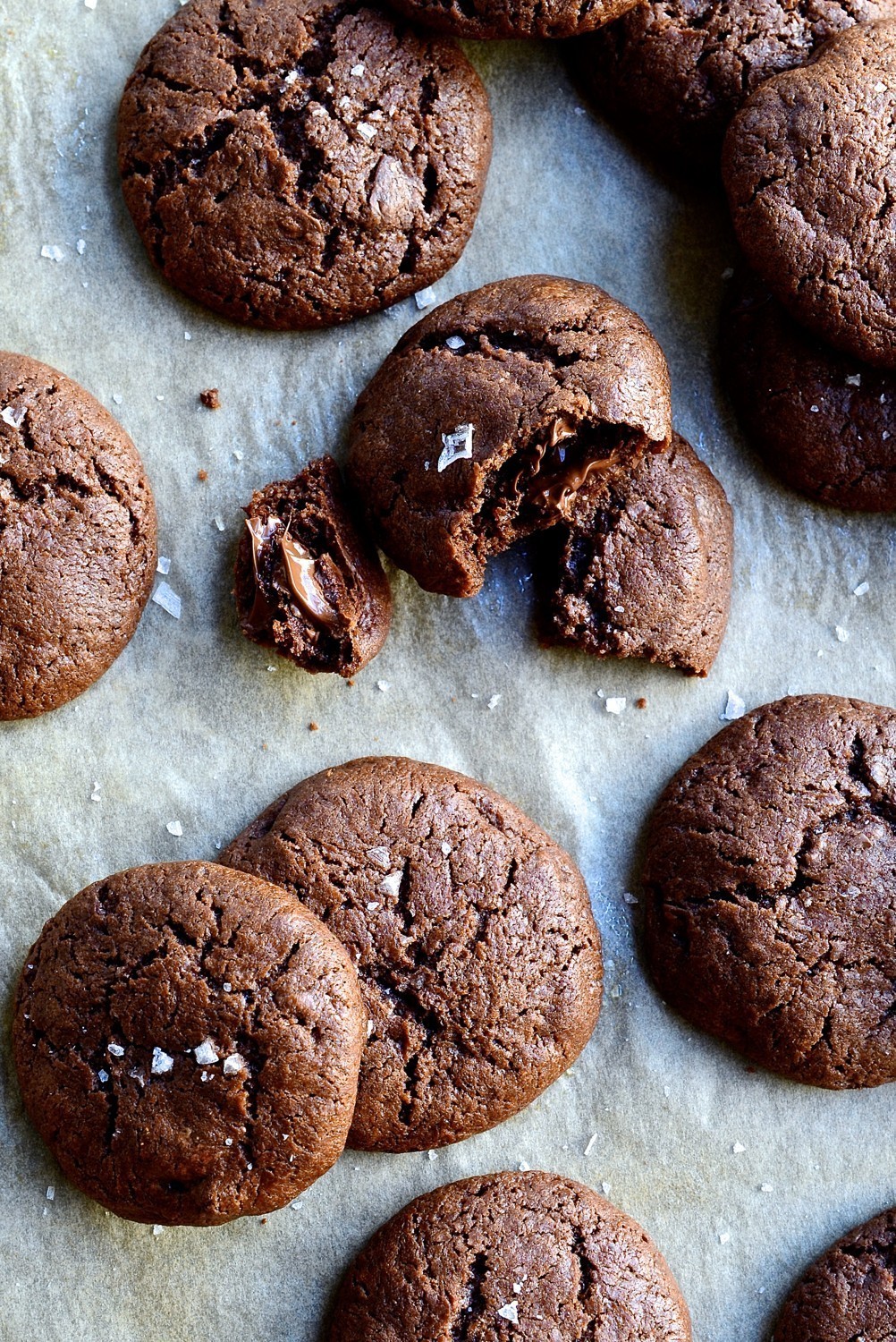 I visited New York for the first time in 2013 and fell deeply in love. There's an energy that's addictive, drawing you in and making you want to be a real New Yorker. Bakeries and coffee shops are crammed side by side on every block, from the posh Upper East Side to trendy Soho. It's here that I finally discovered the difference between a cookie and a biscuit. These salted dark chocolate crinkle cookies remind me of our daily stops at casual coffee shops where sampling bakery favourites became a habitual pleasure.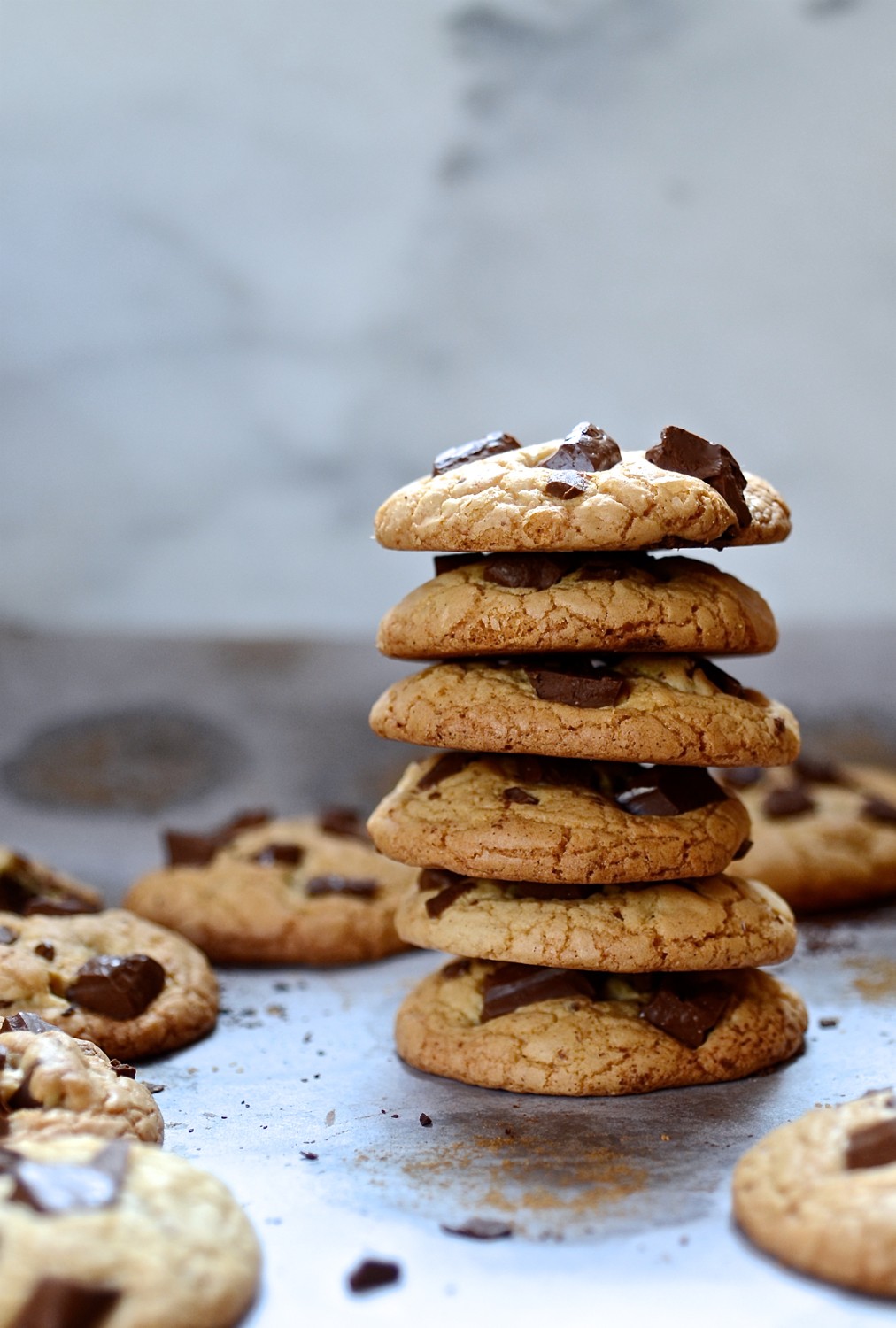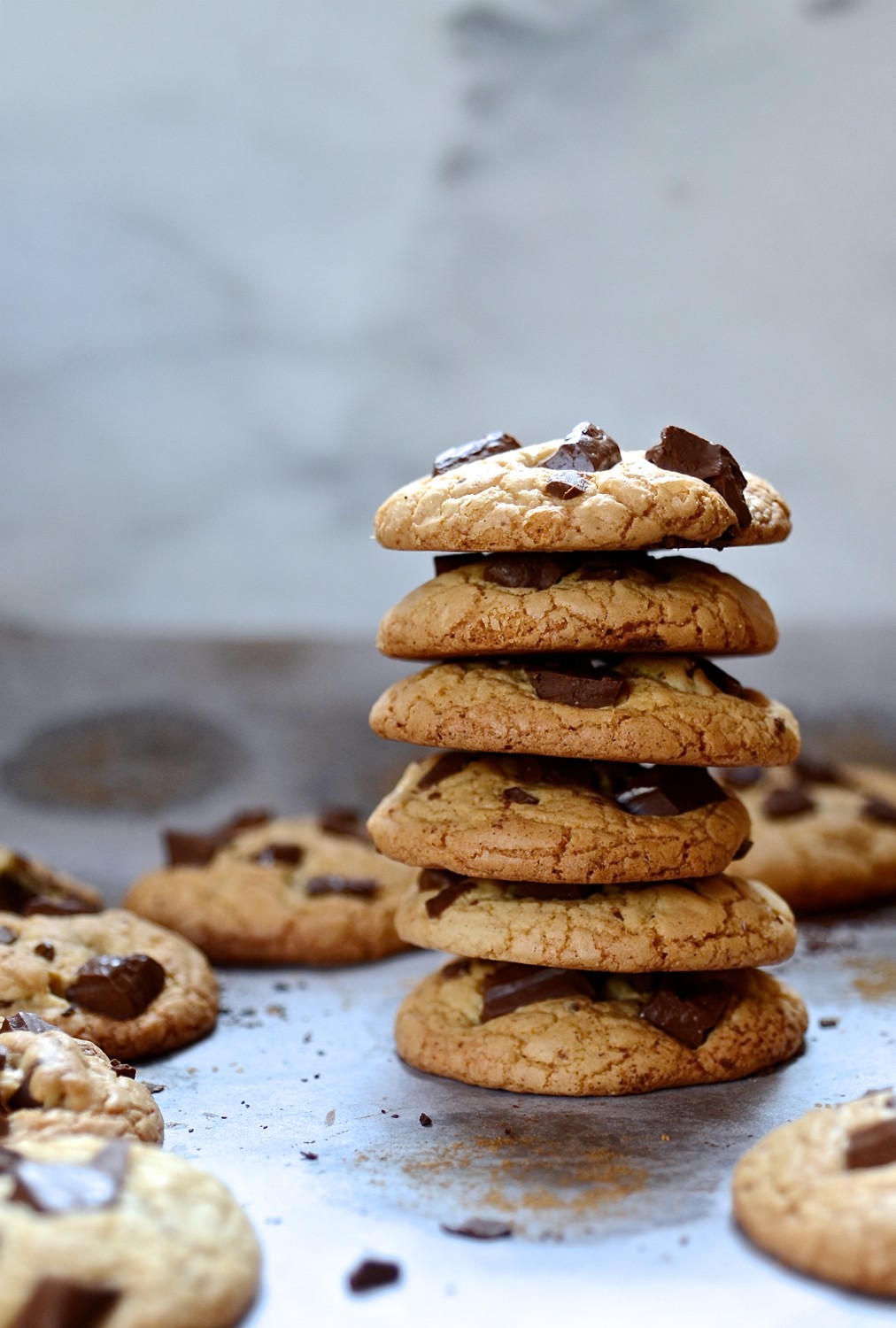 Sometimes all you need is a cookie. Kids understand this concept better than anyone and they know about cookies. Despite the vast collection of cookbooks crammed onto my bookshelves, there's only handful of favourite biscuit and cookie recipes that revisit with habitual confidence. These brown butter chocolate chip cookies is one of them. They're easy and straightforward yet perfect in their simplicity. Browning the butter is the trump card that makes them nuttier with a golden crumb.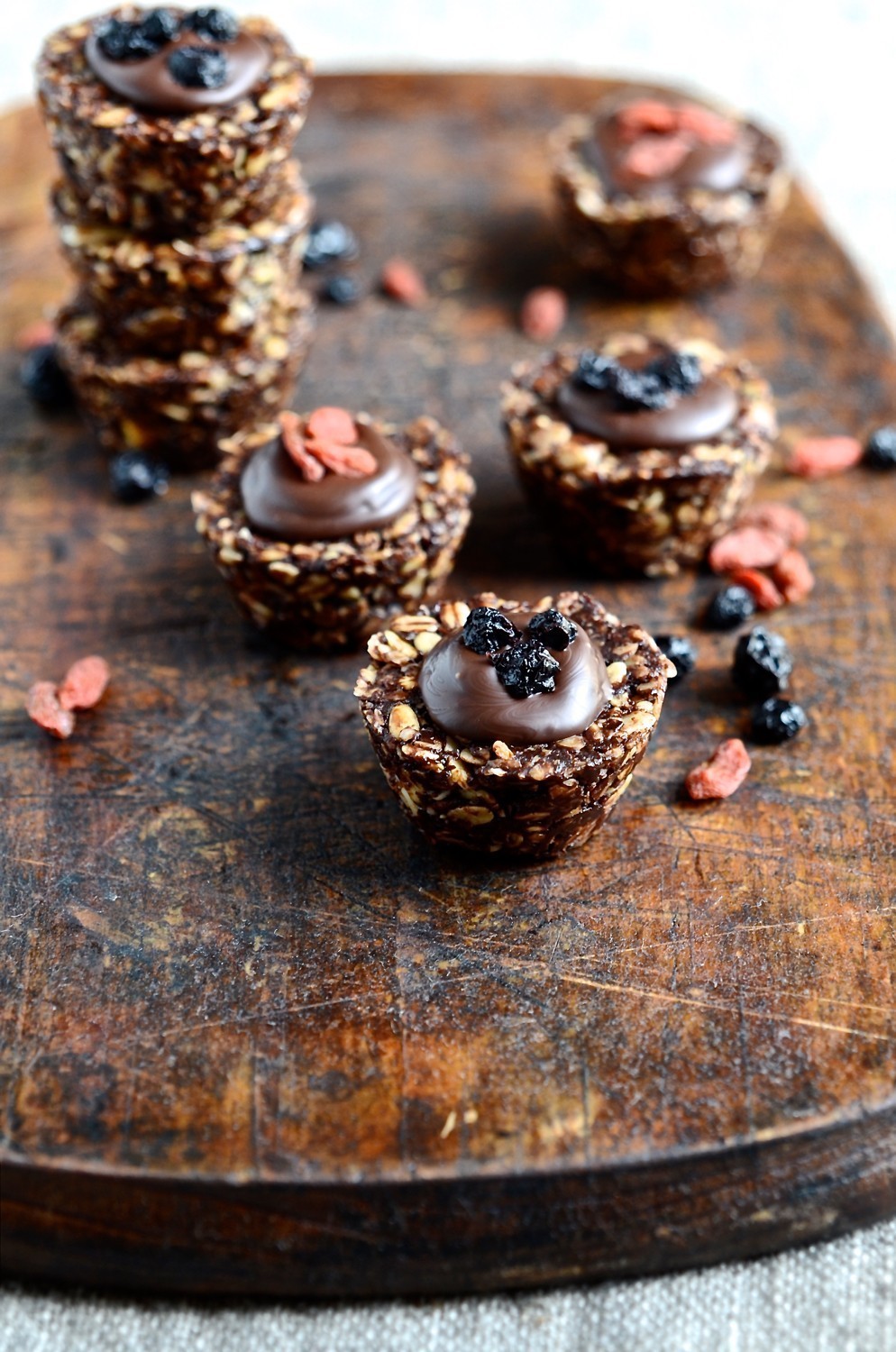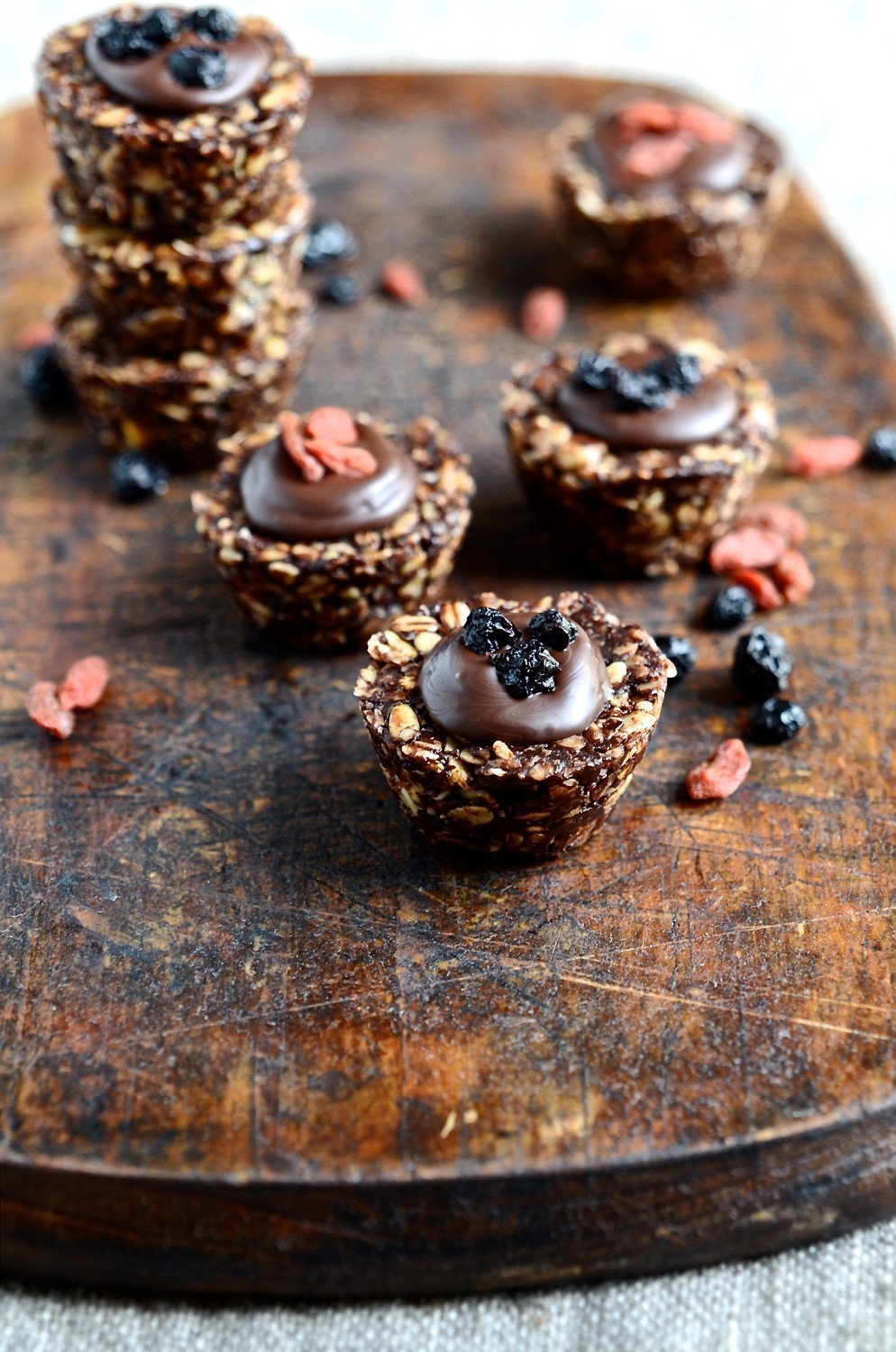 Instead of flat cookies, I pressed the mixture into mini muffin tins to make these no-bake oat and chocolate cookie cups. If you don't have mini muffin tins, just spoon the cookie mixture onto a greased baking sheet and leave to cool.