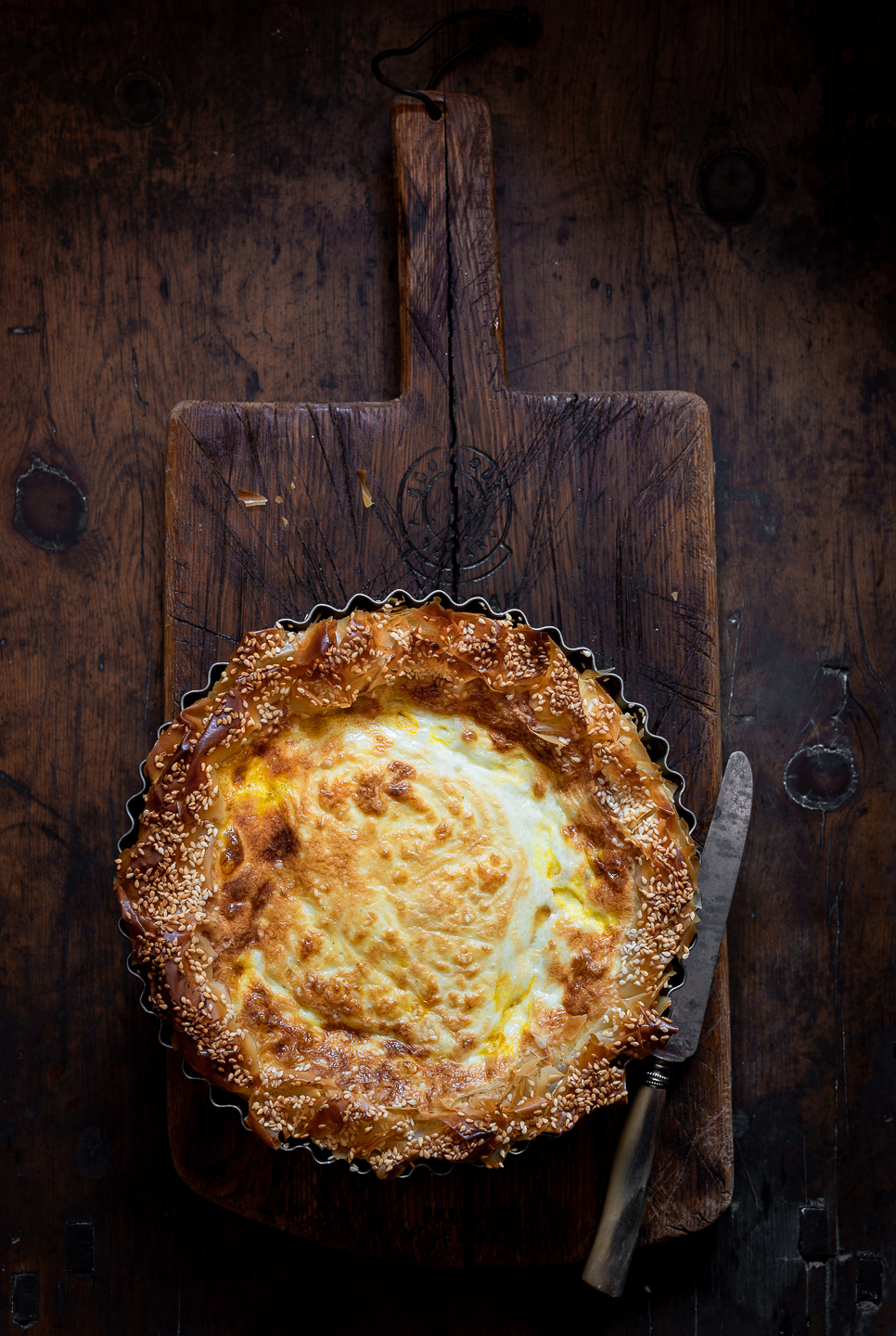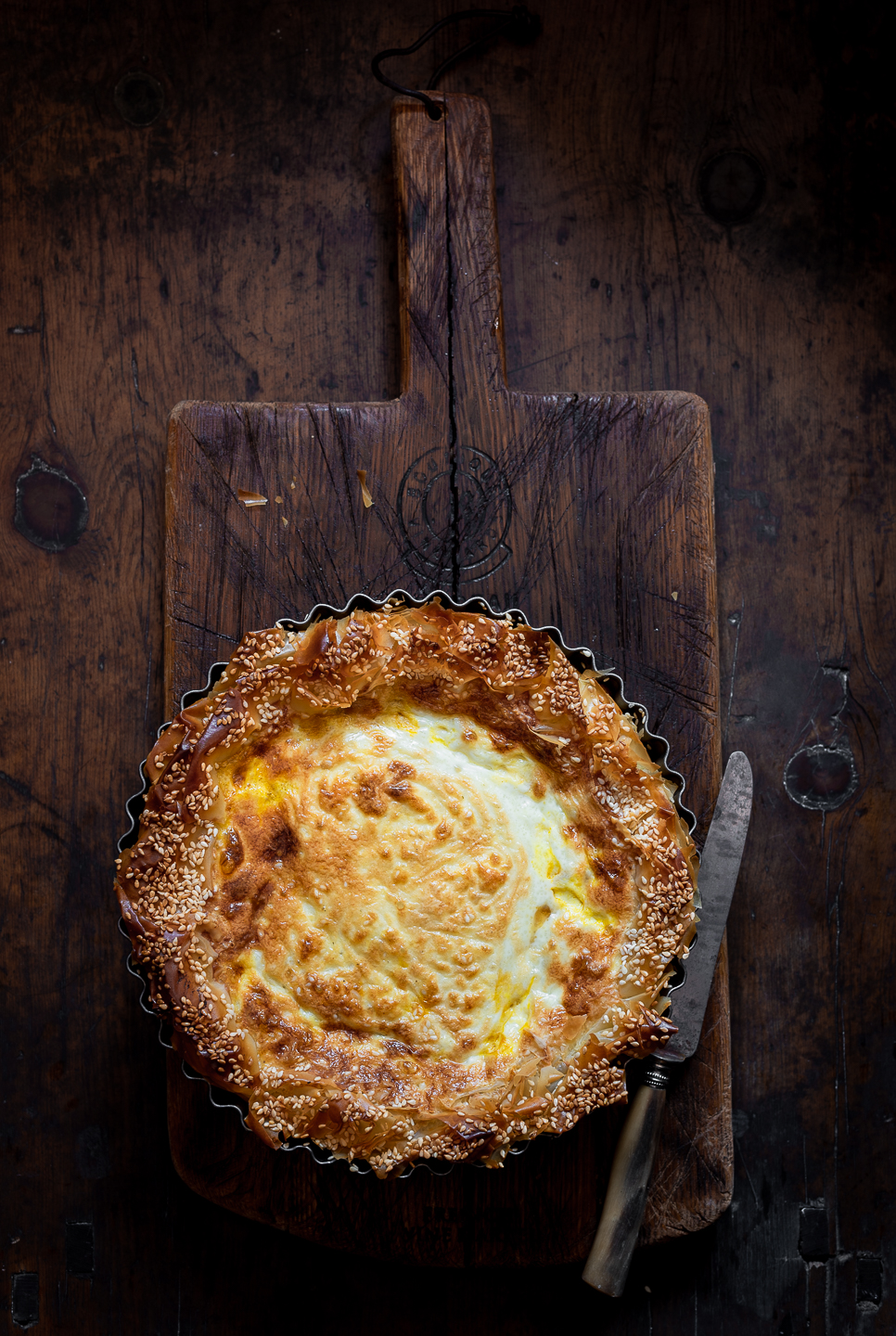 Here are the Ten Best Heritage Day Chicken Recipes to help make your celebration memorable. We'll be talking roasts, curries, kebabs and the unconventional, like roasting bananas and comforting chicken meatballs with fresh apple salsa. And Bobotie.  Bobotie rests comfortably in the upper echelons of iconic South African dishes. With iterations from vegetarian to chicken, meat and fish, its versatility and easy-going personality make it a family favourite not matter which side of the dietary fence you find yourself. Growing up, we loved my mother's famous beef mince bobotie, complete with bay leafed custard and those pesky raisin that no child understood or appreciated. To the side stood a small bowl of chopped bananas, desiccated coconut and Mrs Ball's Chutney. Always the chutney. My girls will one day recount this Scrunched Phyllo Chicken Bobotie  as their favourite. The recipe is from the Ebook, Beautiful Home Food.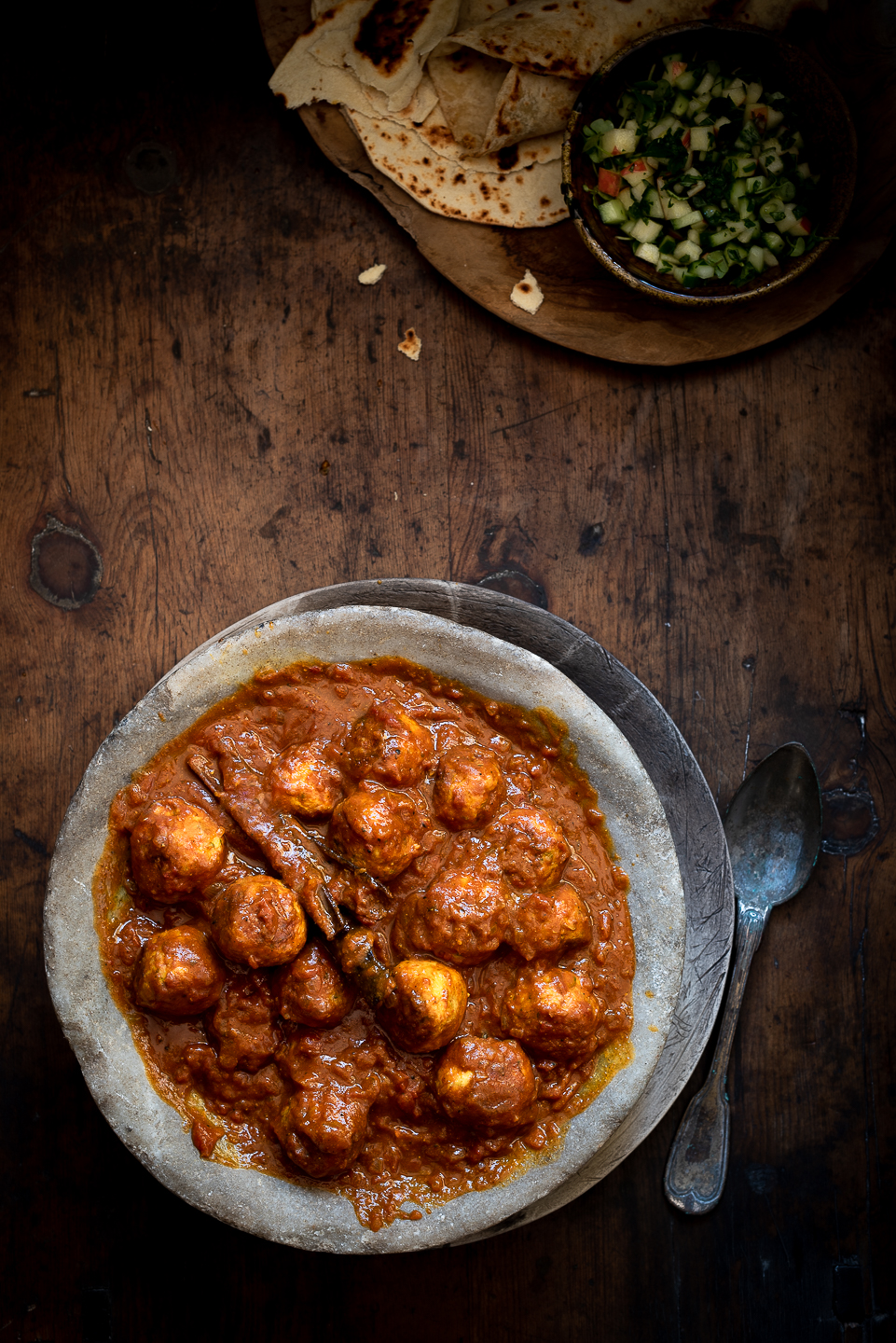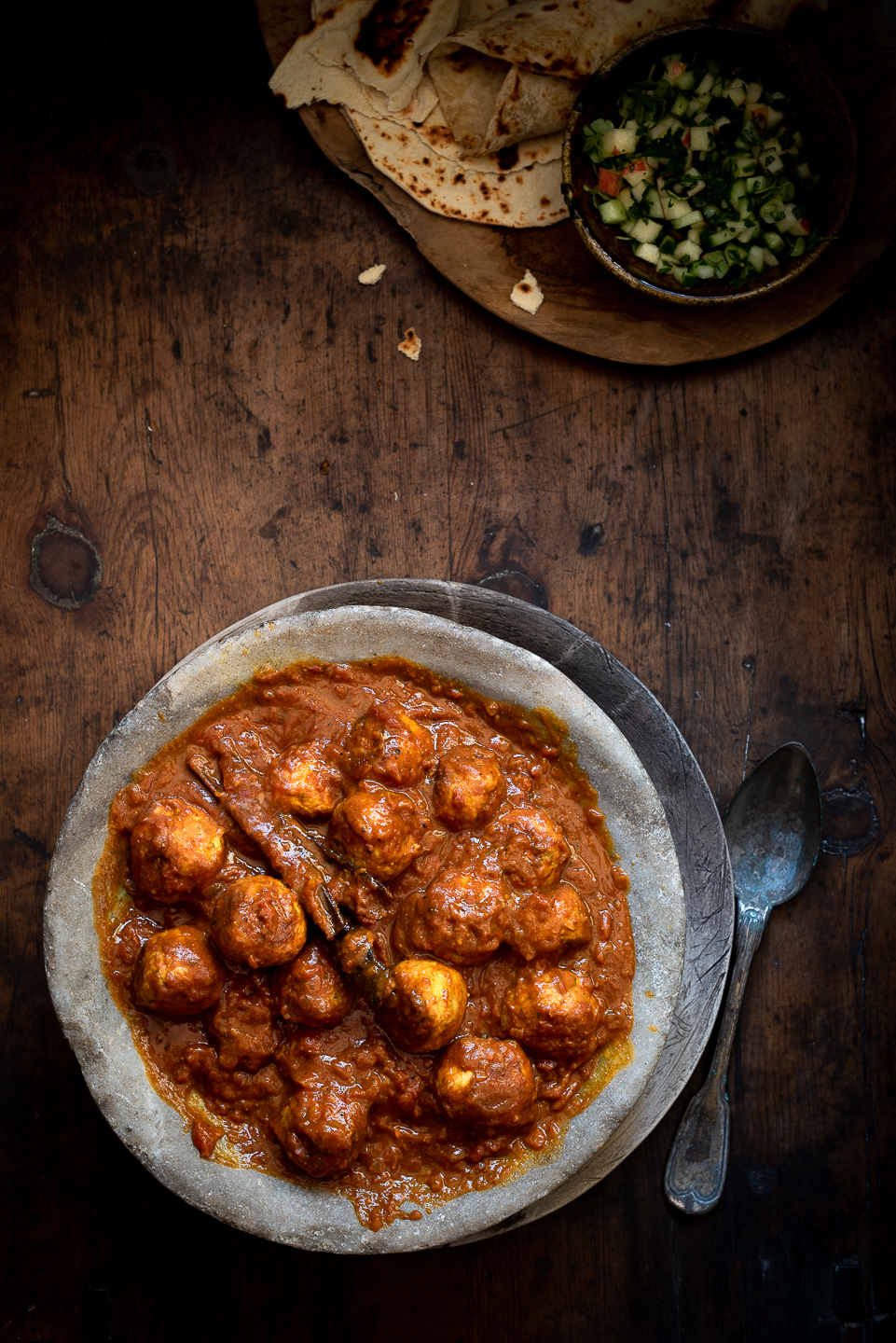 Inspired by the flavours of a traditional Cape Malay curry, here is my playful take on one of South Africa's most loved curries. Leaning on creative latitude and being a avid supporter of, eat more veg, I've added grated zucchini to the meatball mixture. It lightens the texture somewhat and pairs well with the chicken. When thinking about what to serve alongside, chutney was the obvious choice. My eye fell to the Pink Lady apples on the counter. After a quick fridge forage, I found more fresh potential for a throw-together apple chutney, come salsa. The flavour is delightfully clean and fresh with a zingy-ness that does wonders to counter the rich tomato sauce. We all agreed it was the making of these Cape Malay Chicken Meatballs.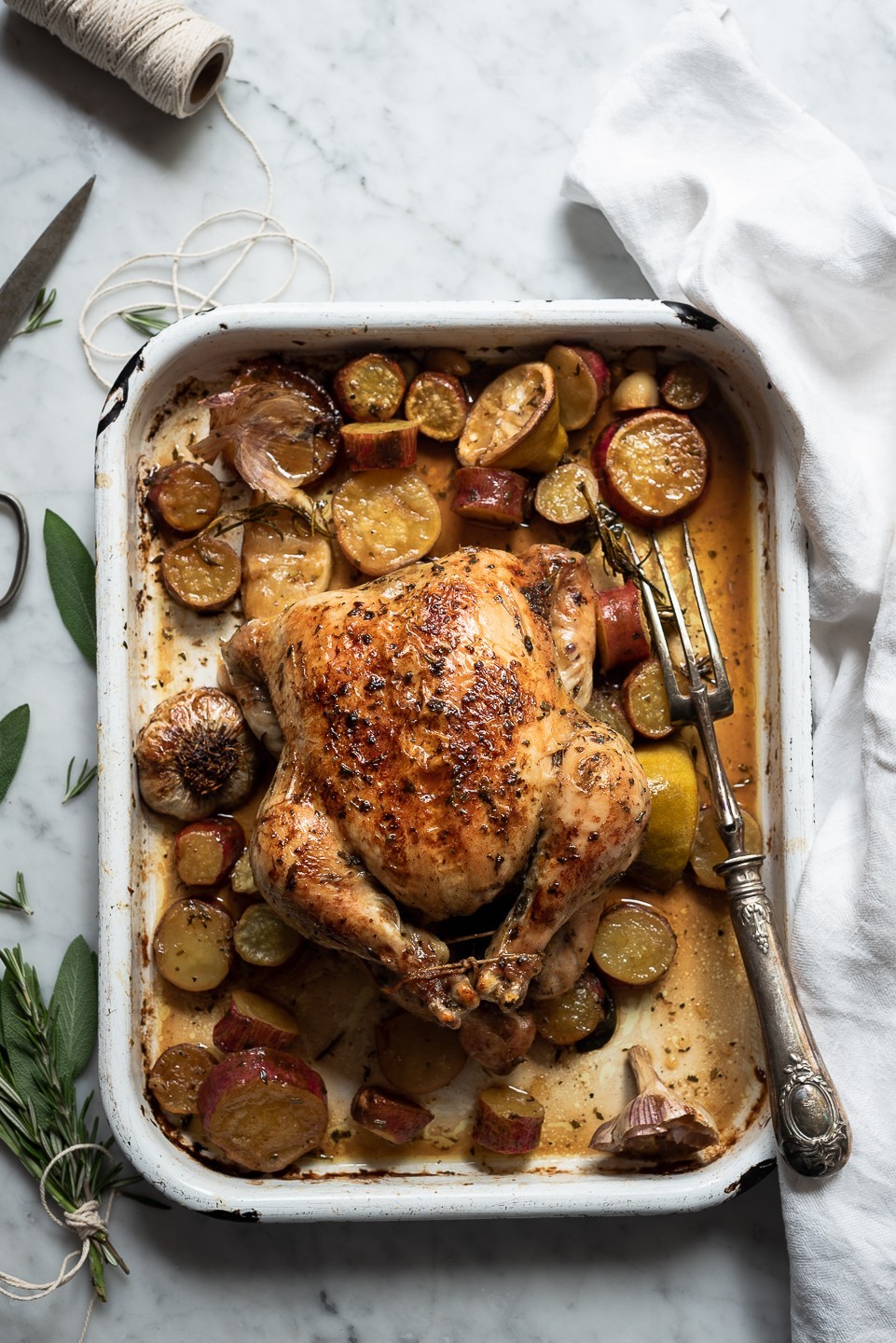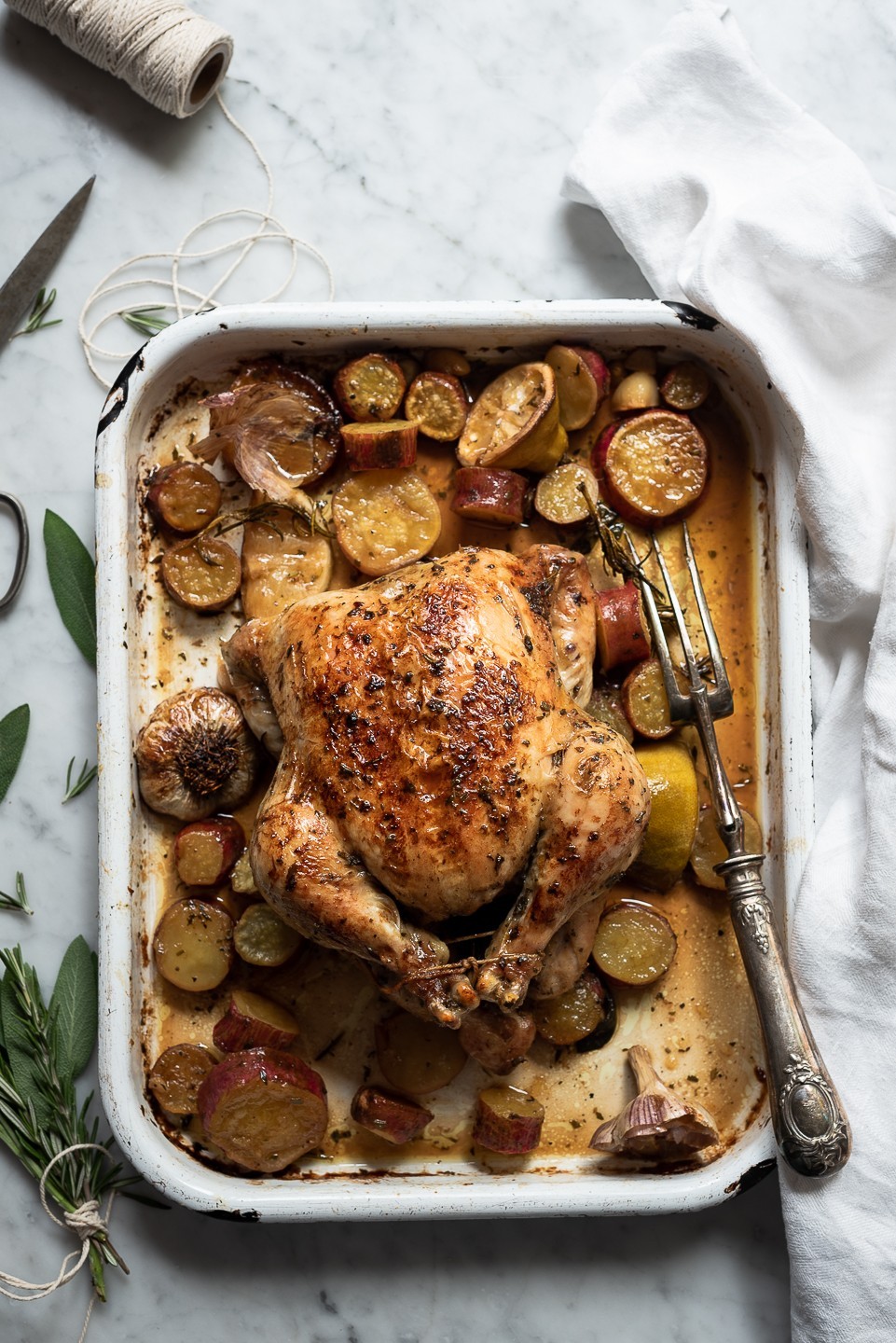 Roast chicken is one of the best things you can cook. Coated in a lemon and herb sauce, this buttered roast chicken cannot help but be, fabulous! It speaks of wholesome comfort and simple cooking, the kind of food our mother's cooked when they wanted to soothe or spoil. When nostalgia tugs, this is where we head.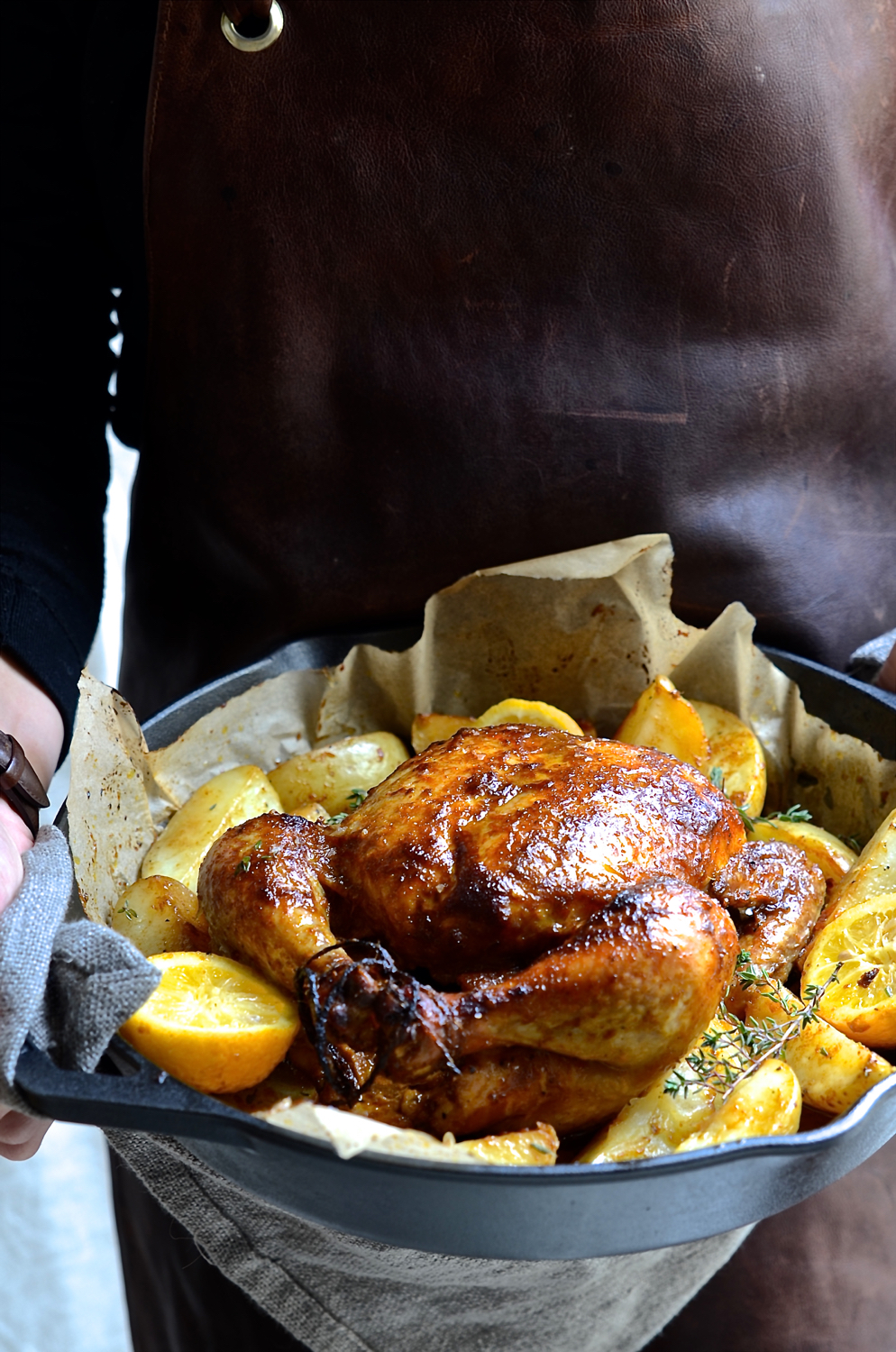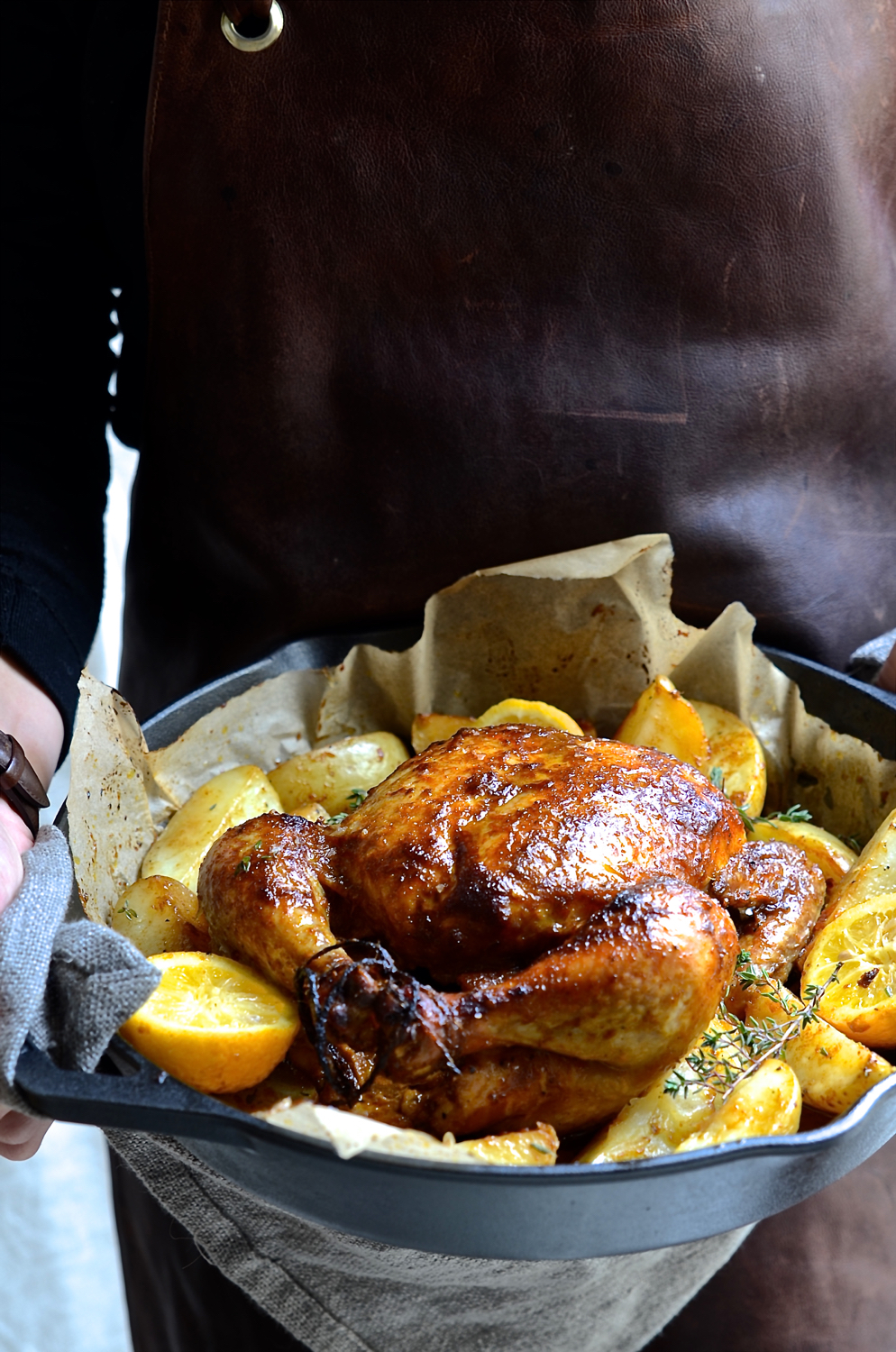 I've made roast chicken more times than I can remember, but never before with chakalaka. The idea was sparked by a recent cook-off at the Capsicum culinary school. Cooking in pairs, we were challenged to recreate an Asian inspired dish, expertly prepared by Jodi-Ann Pearton, but with an African twist. The only ingredients to choose from were chakalaka, spicy salt and squash. The possibilities seemed bleak. Truthfully, I've never cooked with chakalaka before and now I'm wondering what took me so long. There's loads of lively stuff happening in there. I'm now eating my words as well as this succulent chakalaka roast chicken and it's incredibly good!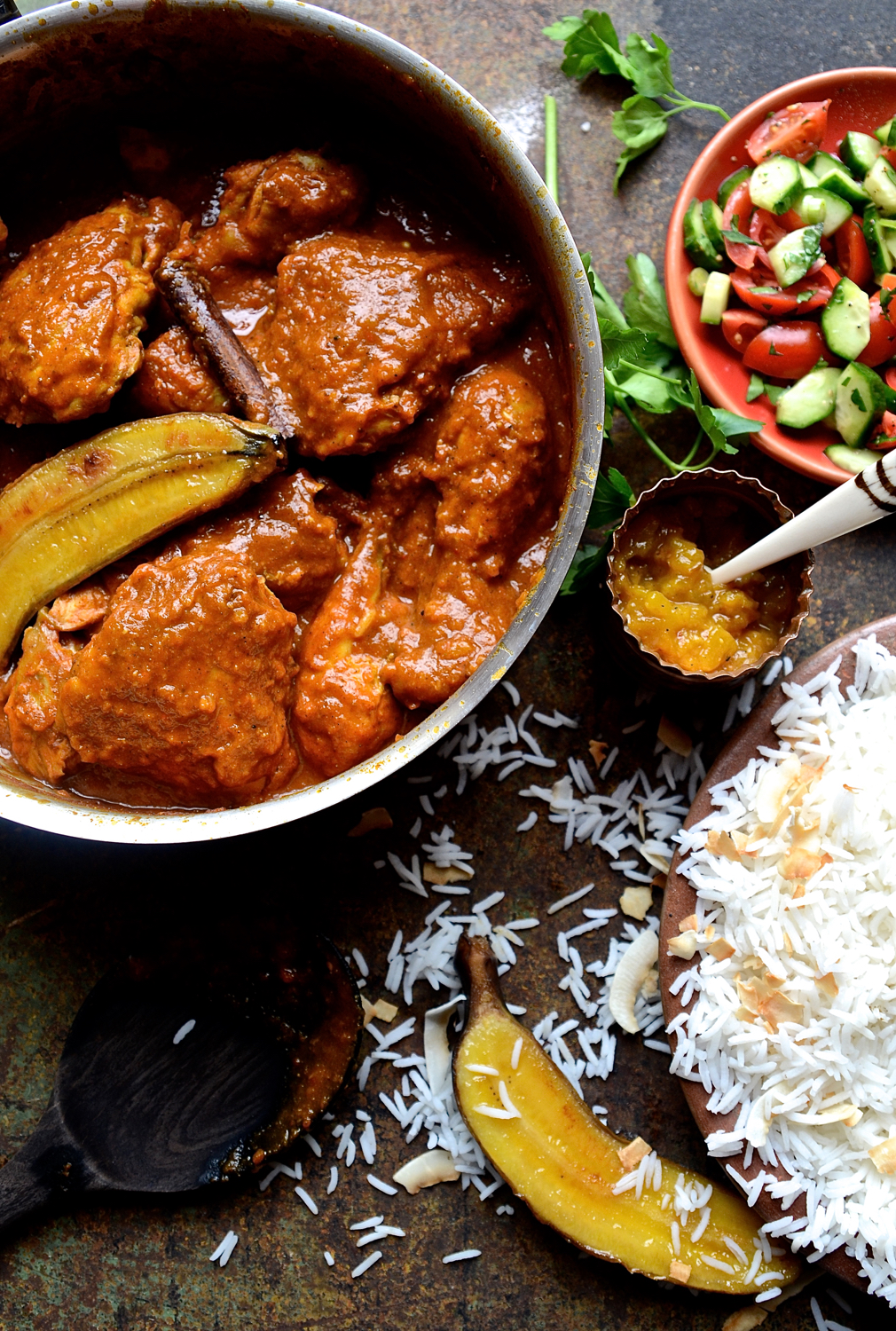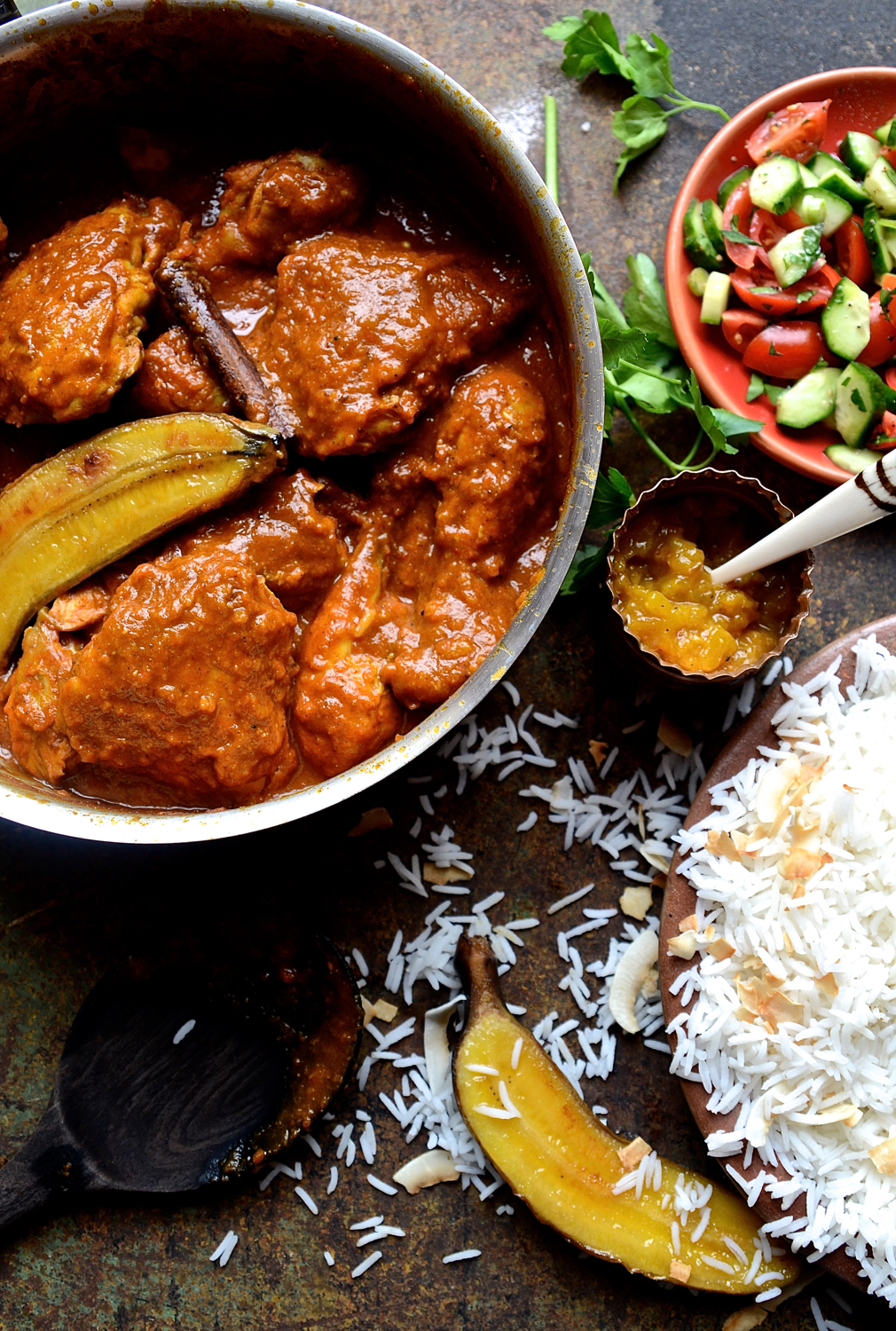 South Africa's rich cultural heritage is a melting pot of inspiration. This Cape Malay chicken curry, reflect the unique flavours that have made Malay cooking one of South Africa's most loved cuisines. It's deeply aromatic, with a rich coconut cream tomato sauce. We love it with homemade mango chutney and caramelised bananas.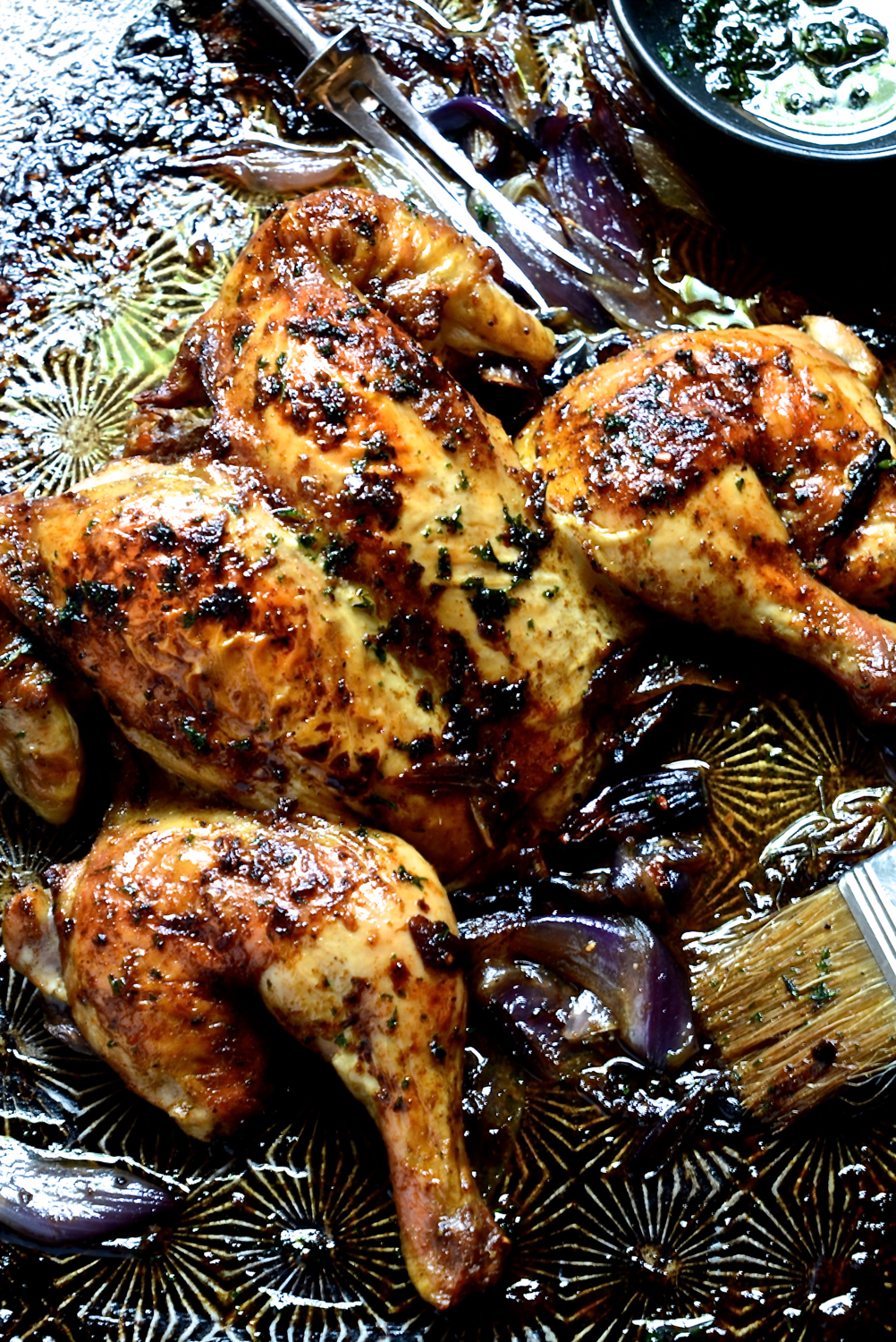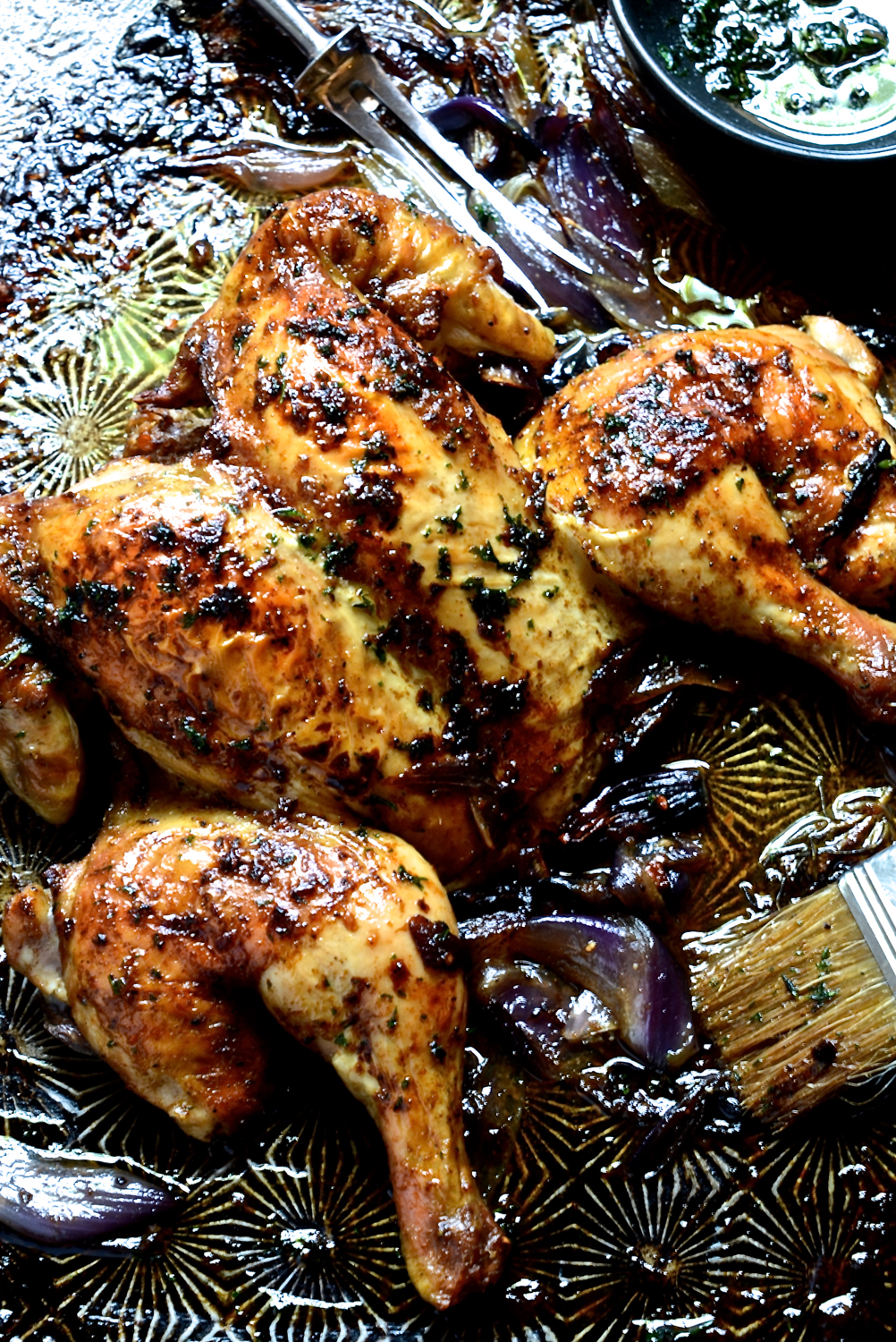 What can be simpler than a sheet pan roast? This Paprika Roast Chicken is just the ticket. Marinated in rosemary, garlic, lemon and cumin and just enough chilli to warm things up, it couldn't be simpler. That Nando's bird is going to have to step it up a gear to keep up.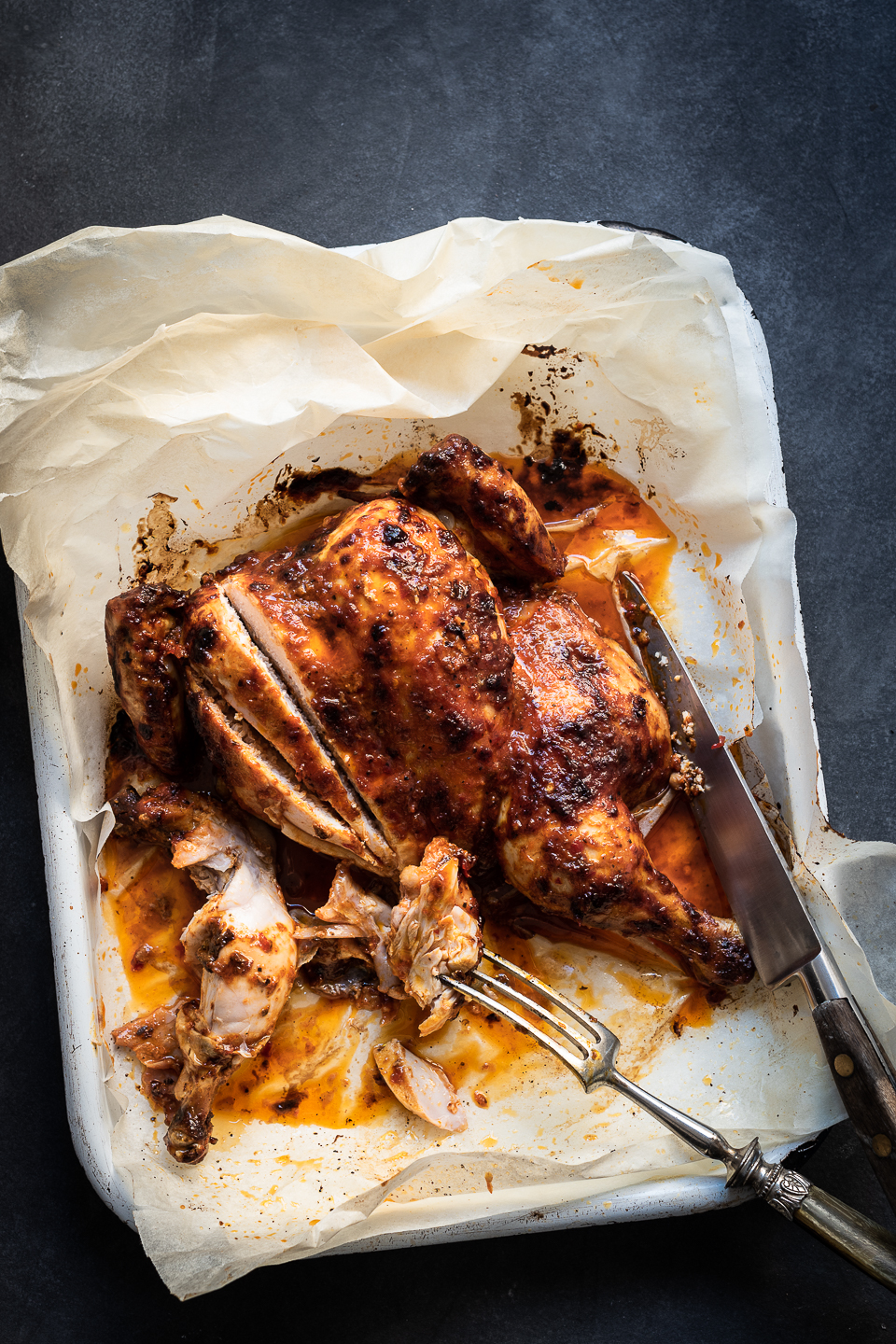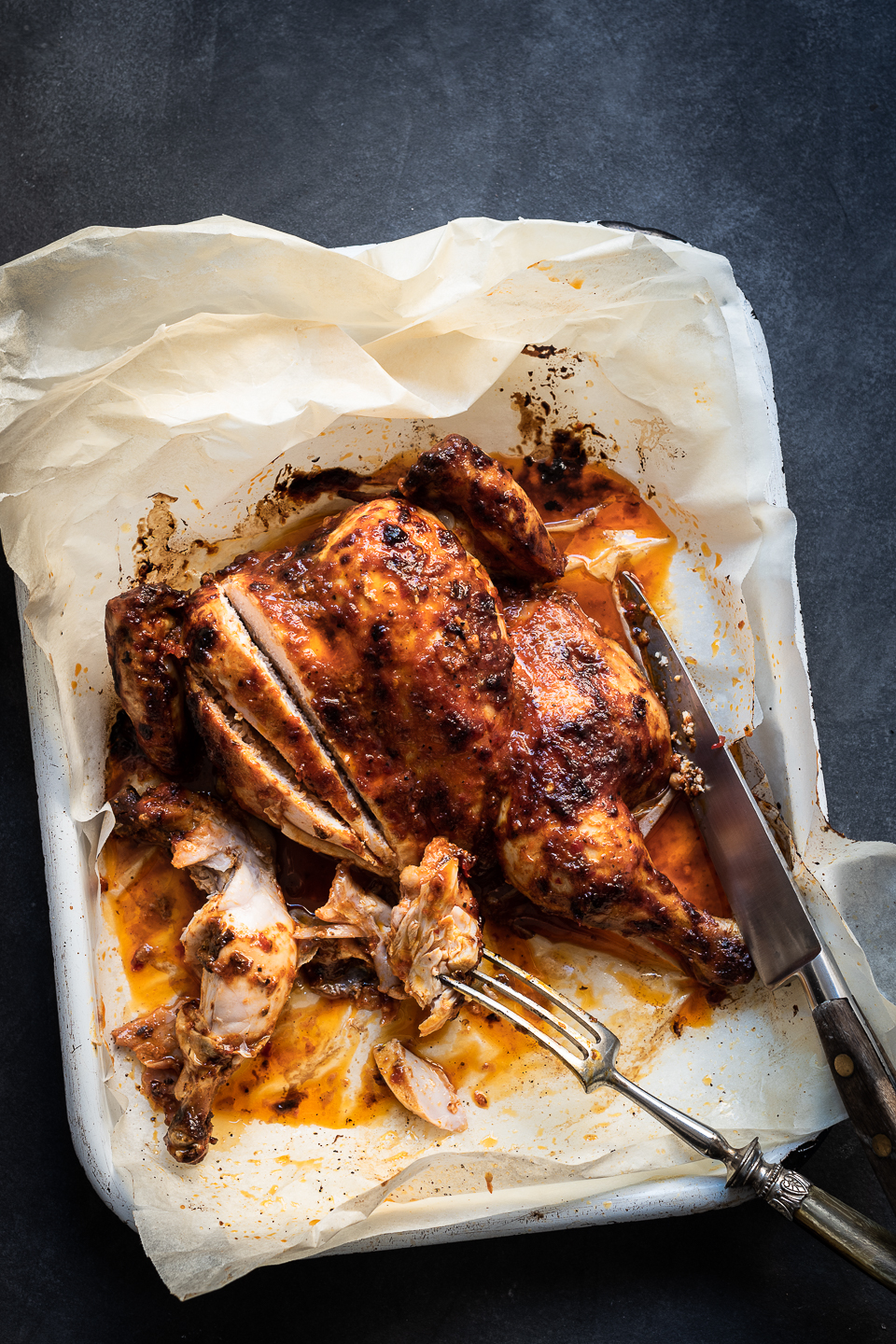 It goes without saying that if you're eating the skin, it needs to be rendered and crisp. Once the cooking time is up, turn the oven onto grill or broil and slide the tray up a notch. Give the chicken as much time under the direct heat as it needs to blister. If you're grilling over the coals, remember to baste and turn your Prego chicken regularly.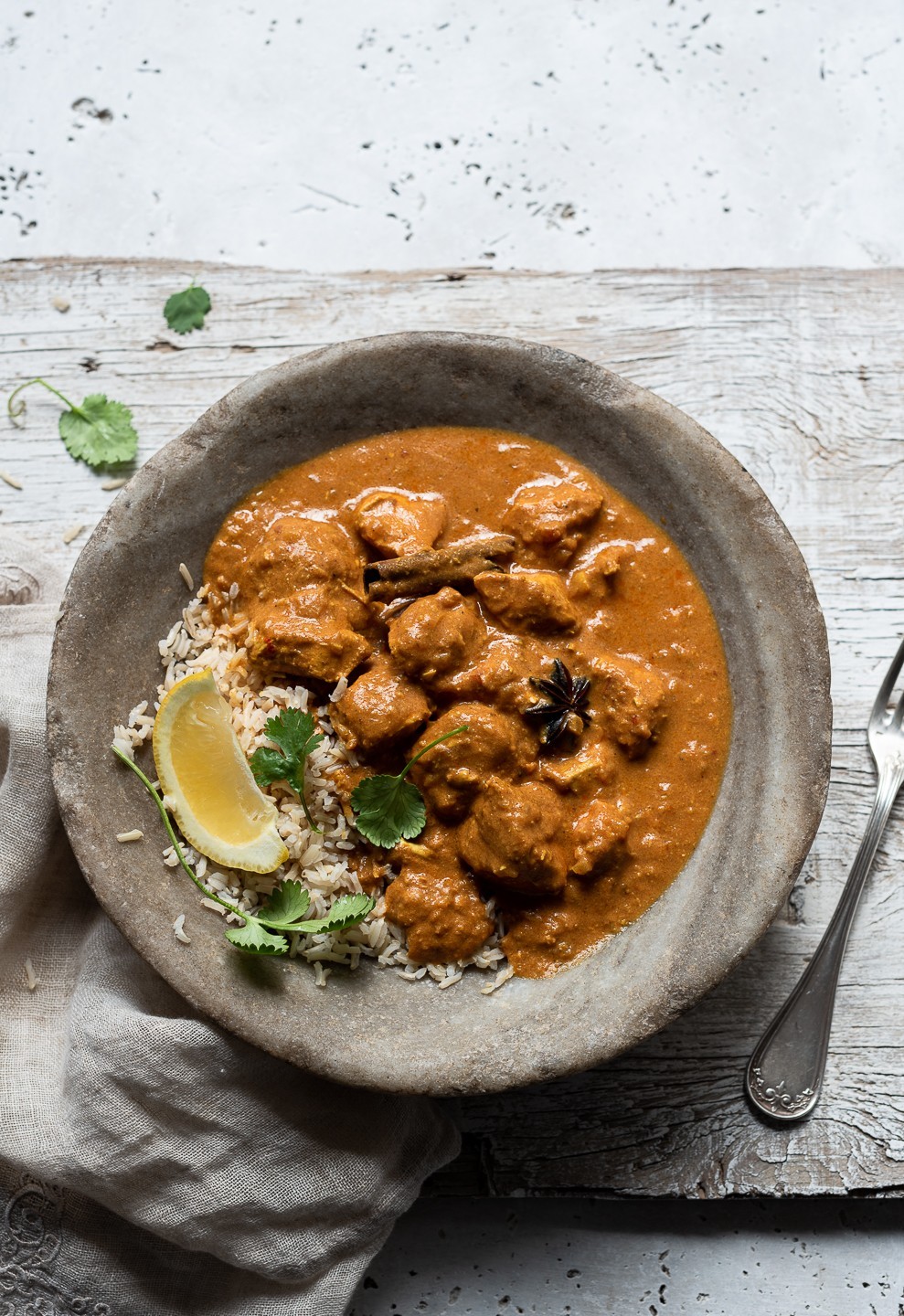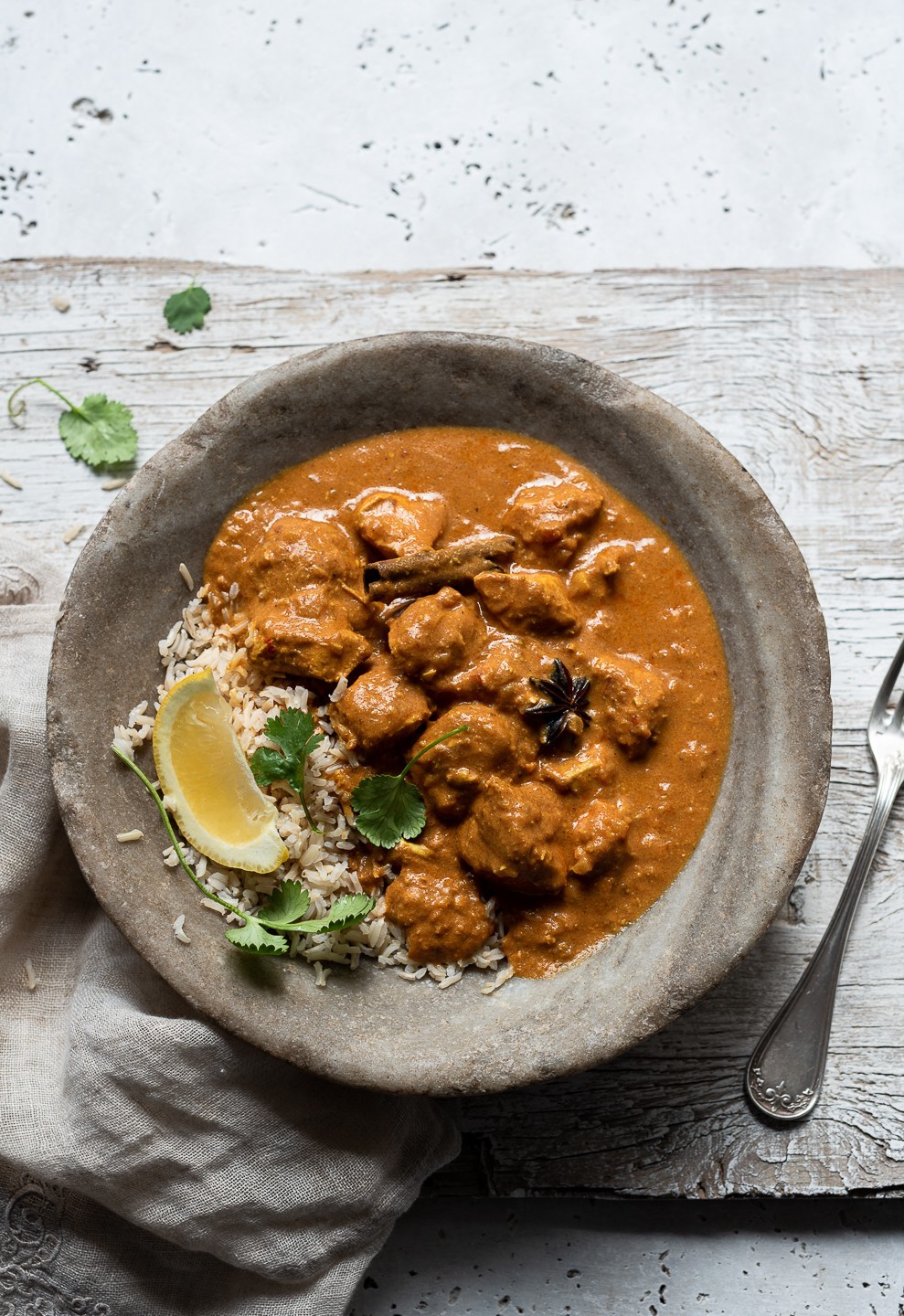 The secret to any good butter chicken curry rest squarely on the sauce. A formidable sauce needs a well-balanced combination of spices, none dominant, but rather supportive. Heat is like a shoe, it needs to fit comfortably with personal preference. I like my mine with a fair bit of clout but not shudderingly so. If the heat veils the flavours completely, the mark is over-shot. For this recipe, I've aimed for middle of the road, to curry favour with all. Feel free to add extra chilli at the end, if you think it needs it.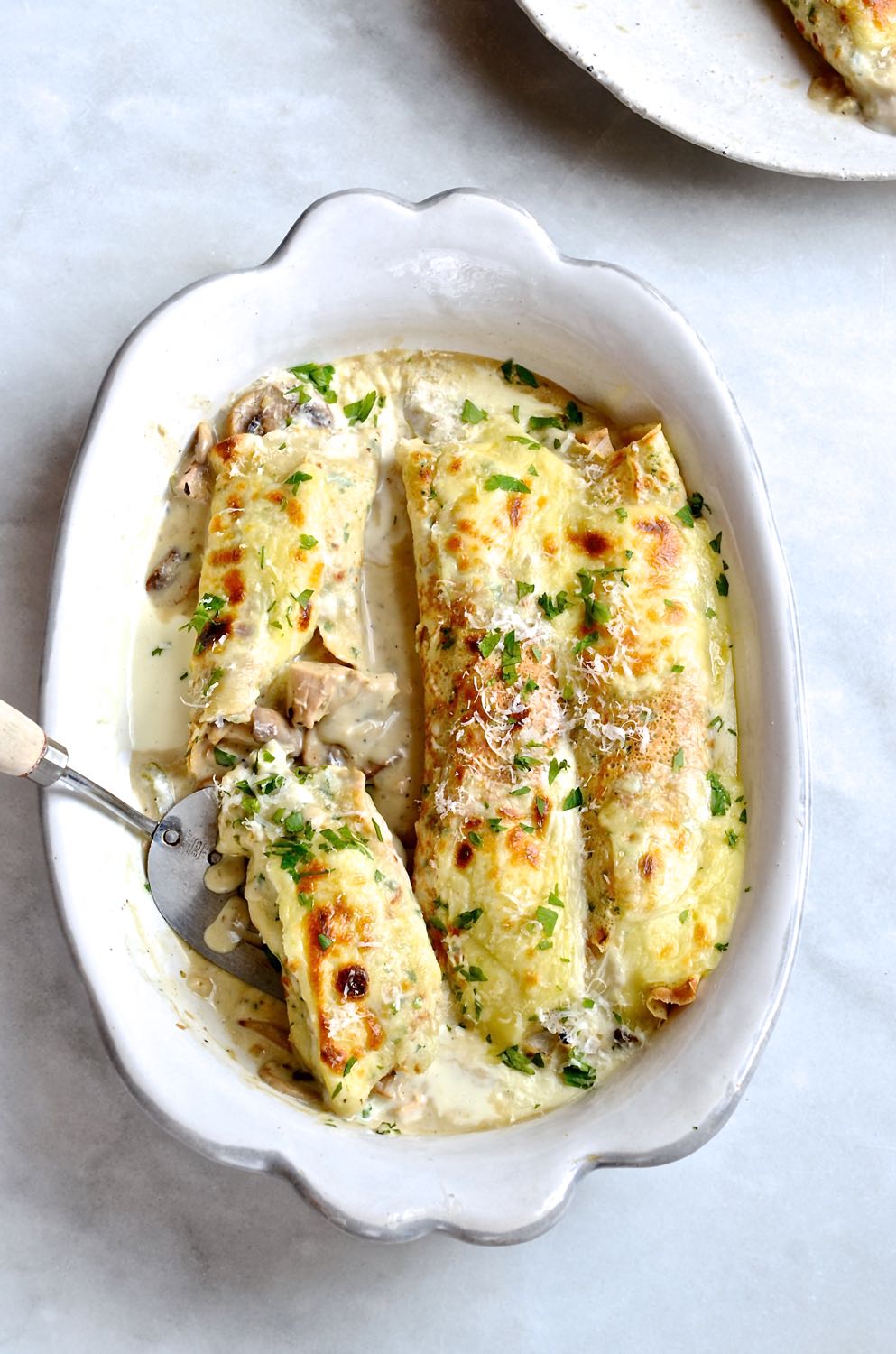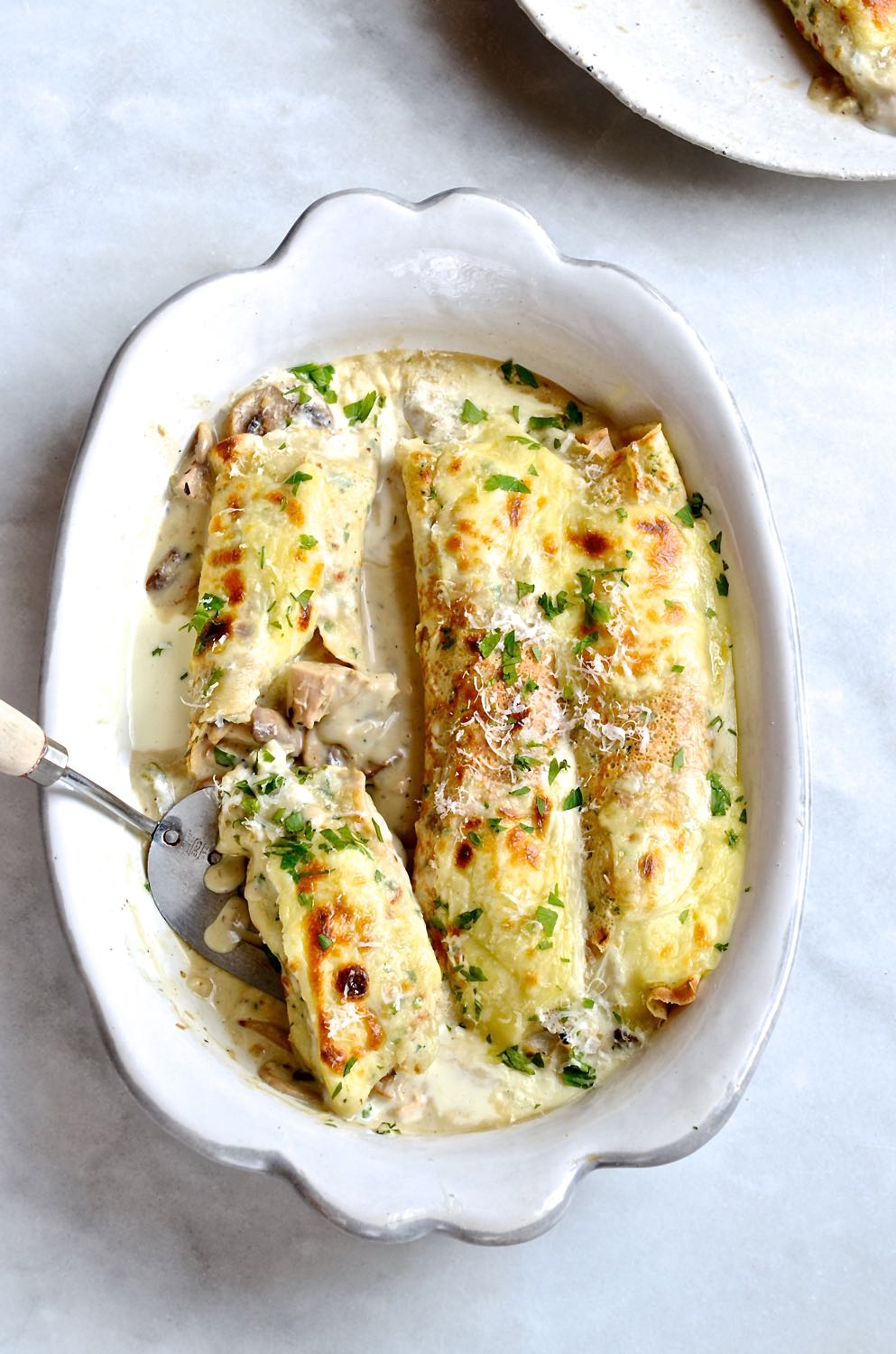 For the chicken a la king parsley pancakes, I usually make double.  As we all know, the first couple of pancakes are purely for quality testing. Too thin, too thick, too lacy,  you know? By the fourth pancake, it's just right. Making the batter the night before is a good idea. It gives the mixture a chance to rest and makes for the fluffiest pancakes. The chicken a la king filling can also be served with tagliatelle pasta or steamed rice.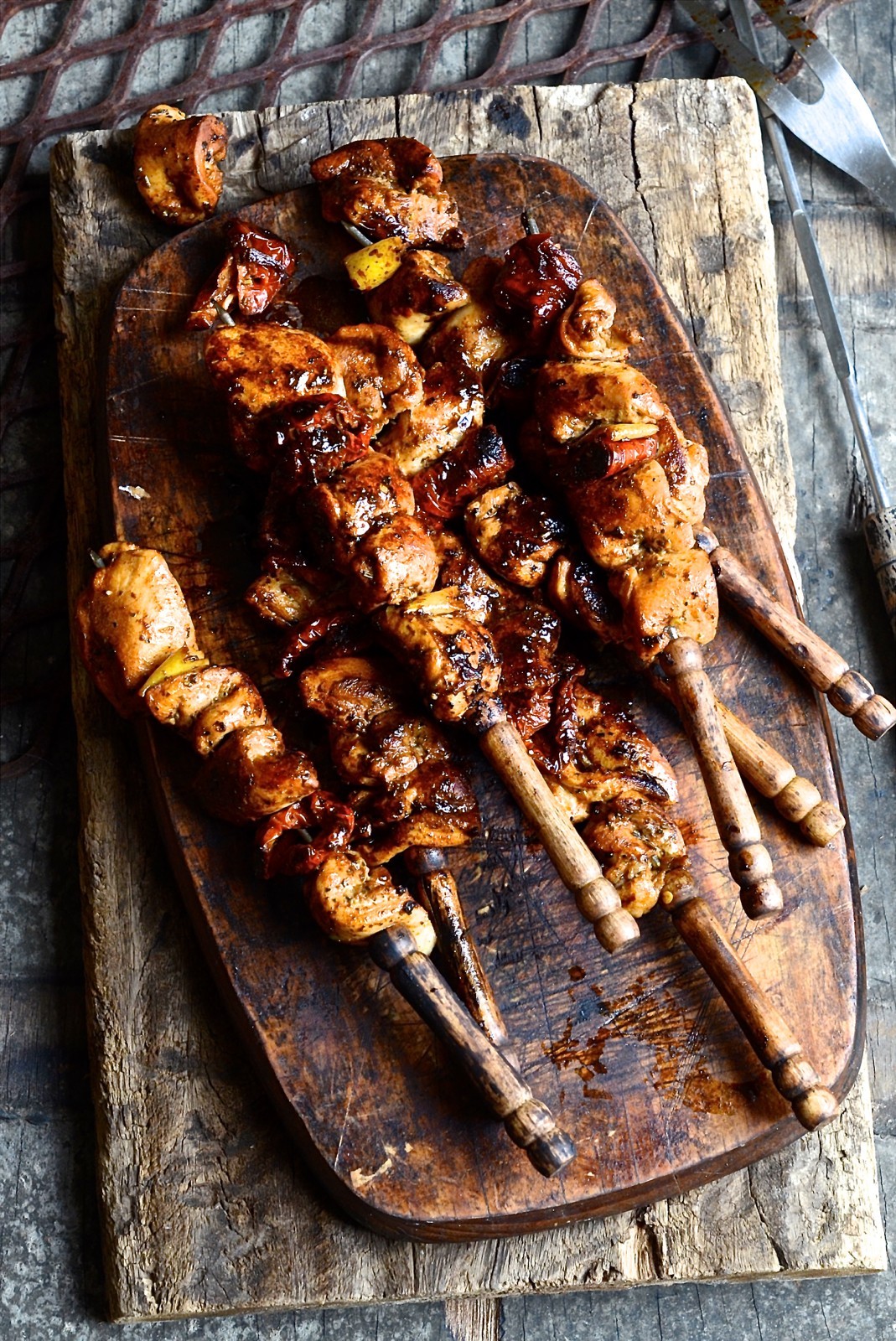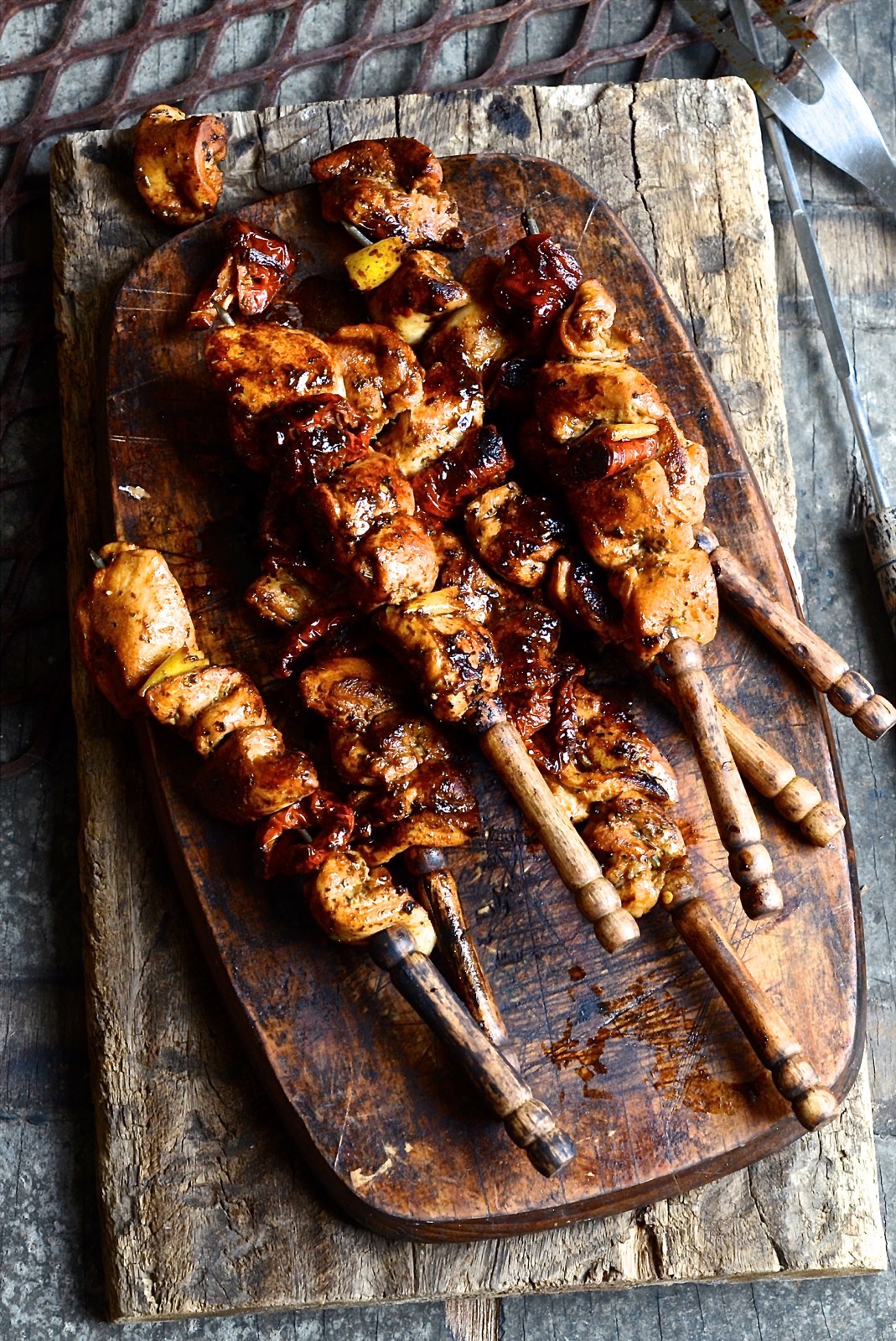 Open fire cooking is an age old form of preparing food. According to anthropologist Richard Wrangham, this ancient practice was as basic as throwing meat straight into the fire. Possibly the original version of Steers flame grilled? When it comes to fire-food, Lemon and herb chicken kebabs are my go to recipe.
Conveniently, the Bibby's Kitchen cookbook is now available from all Woolworths Stores. Grab a copy while you're standing in line!