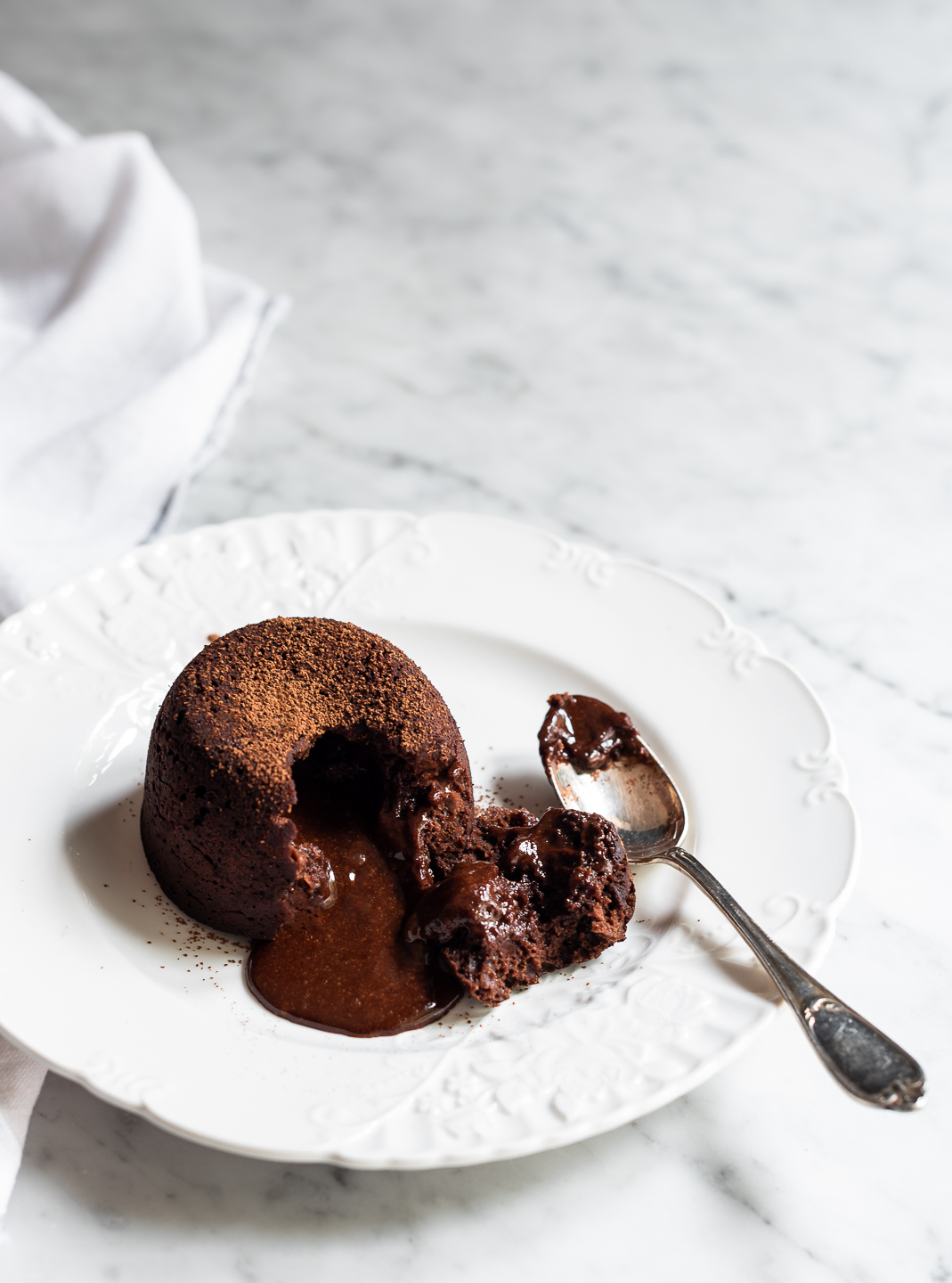 I cannot think of a better Valentine's splurge dessert than Molten Chocolate Lava Cake. It oozes love, devoid of reservation or consequence. It is my ultimate dessert indulgence. The recipe for these chocolate lava cakes serves two, again supporting their romantic suitability. You can of course double or treble the recipe if you're making it for an intimate dinner party. Here are my favourite Swoony chocolate desserts for Valentine's.  I hope you find one or two, maybe even three, to seduce your love.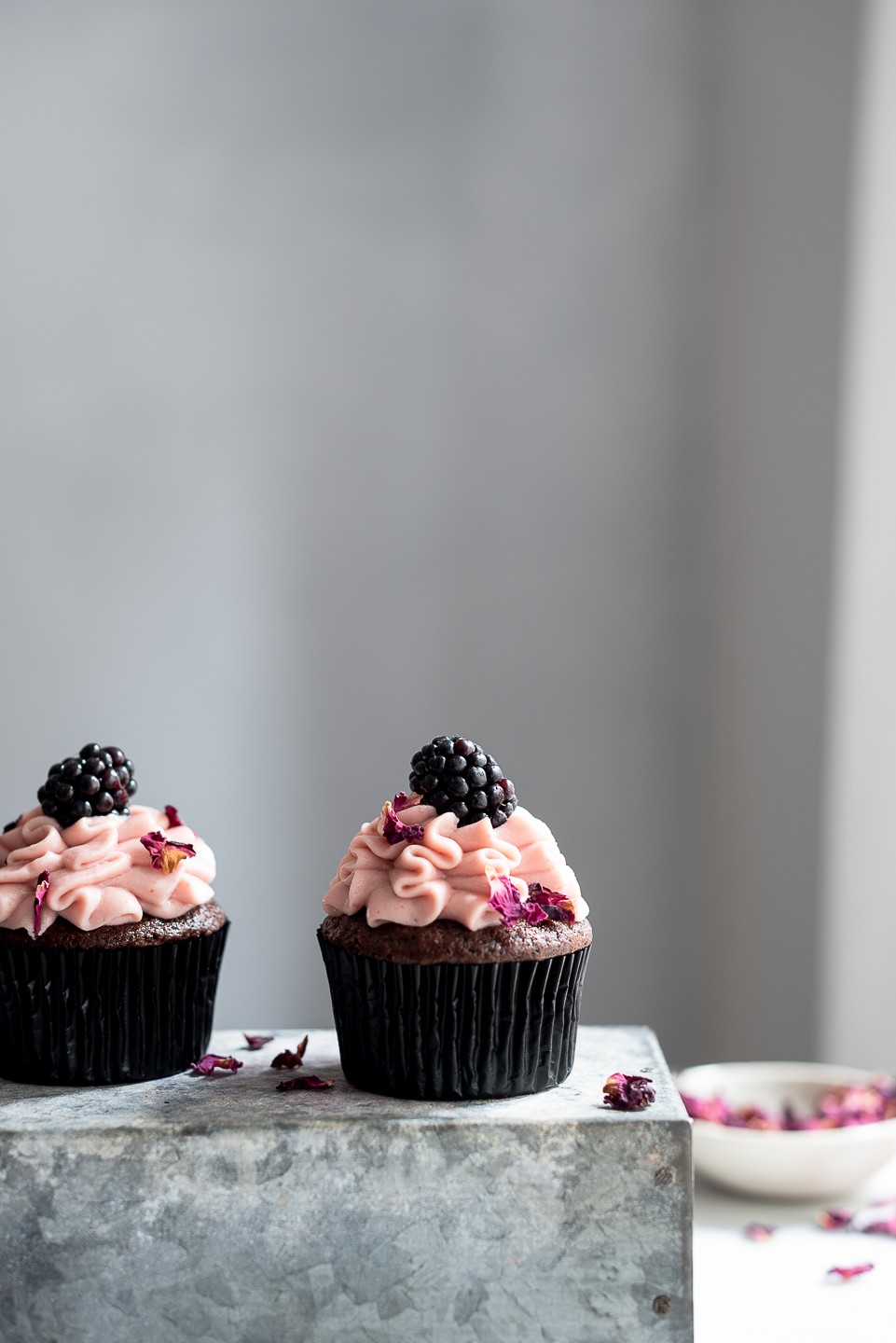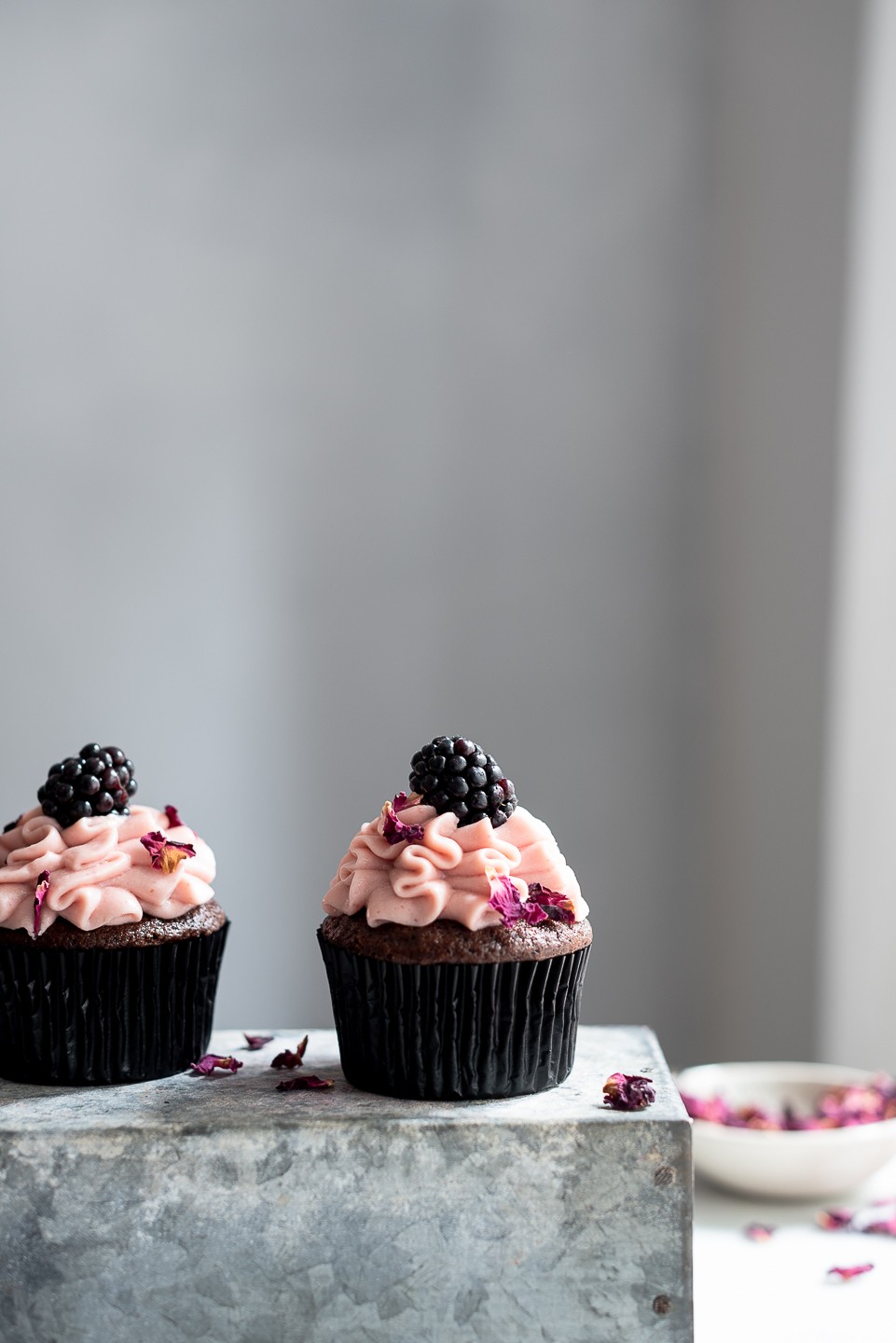 If you're not afraid of gilding the lily, these Devil's Food cupcakes are exceptionally good with a chocolate ganache glaze. Here, I've opted for a cream cheese frosting tinged with blackberry juice.  You can of course make Nigella's rich chocolate frosting  if you feel you want to keep the chocolate theme throughout. Either way, they're a delightful way to share the love.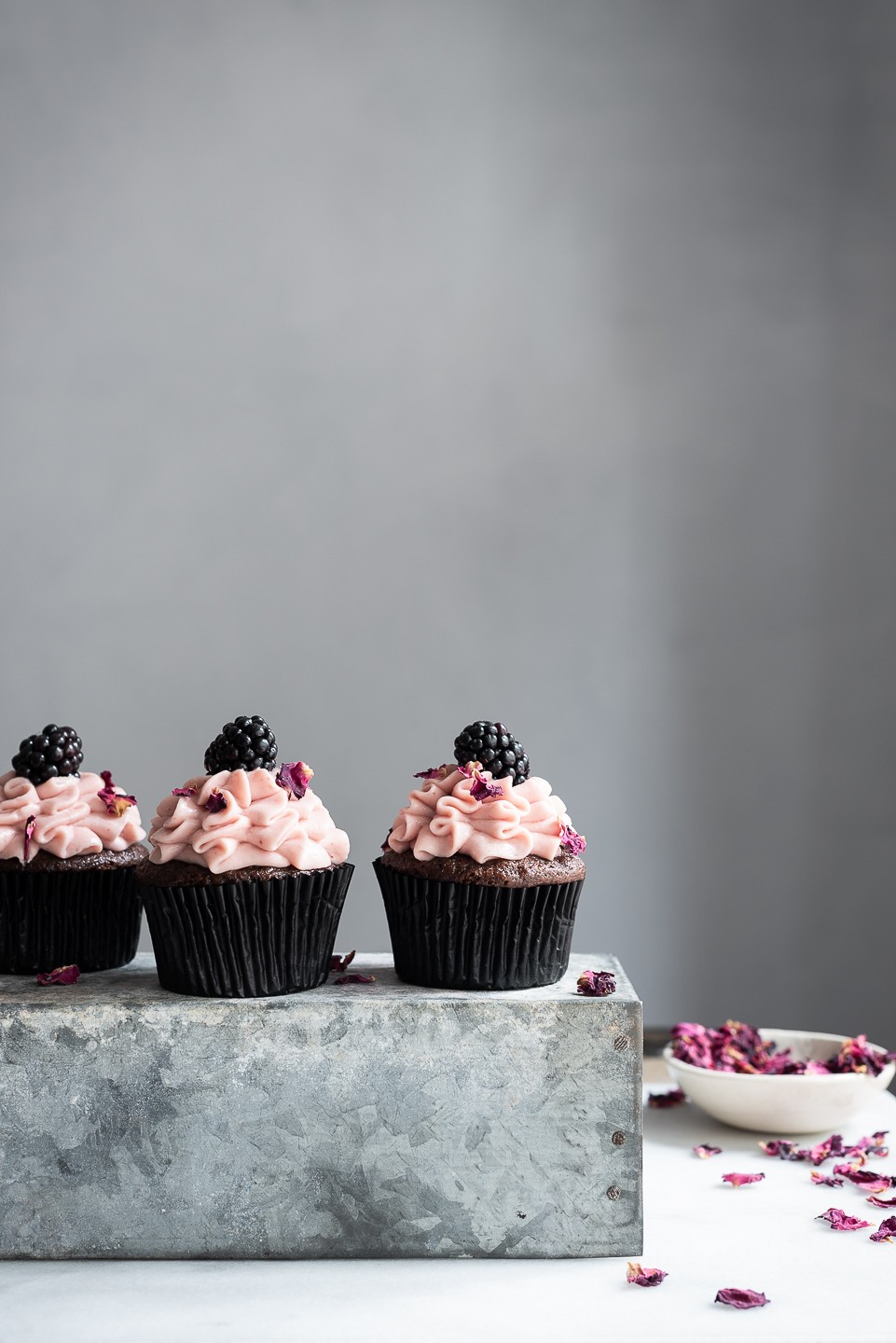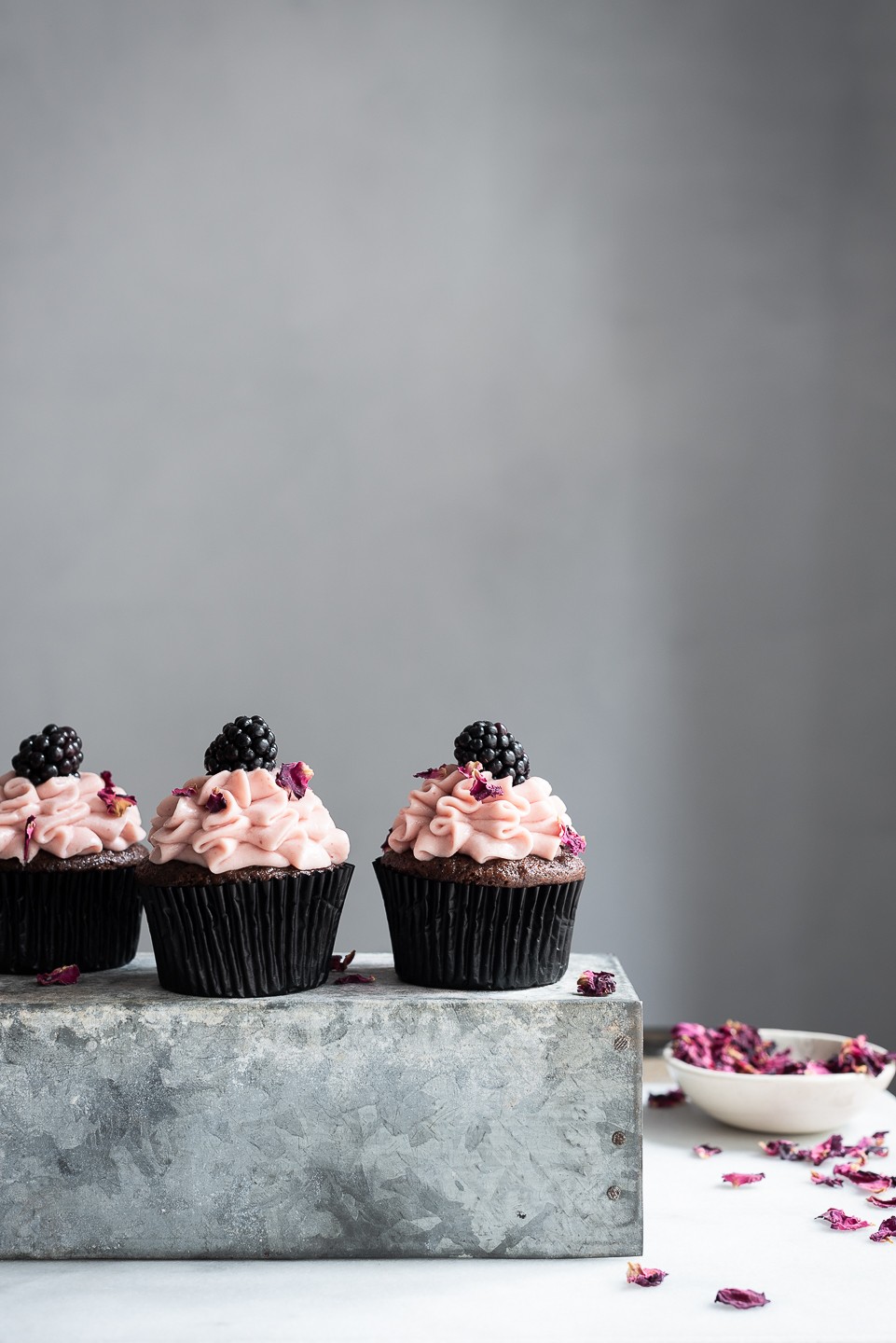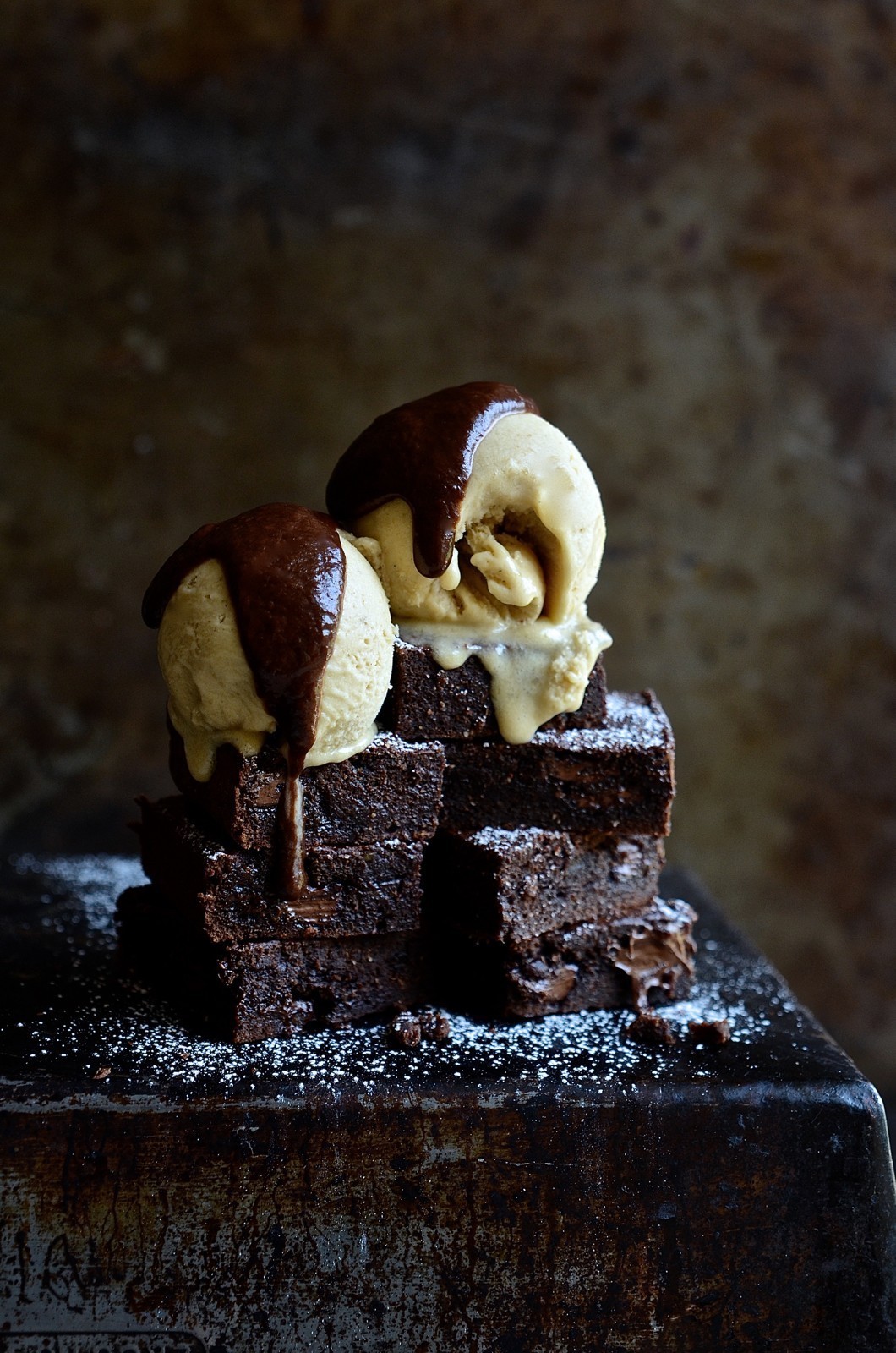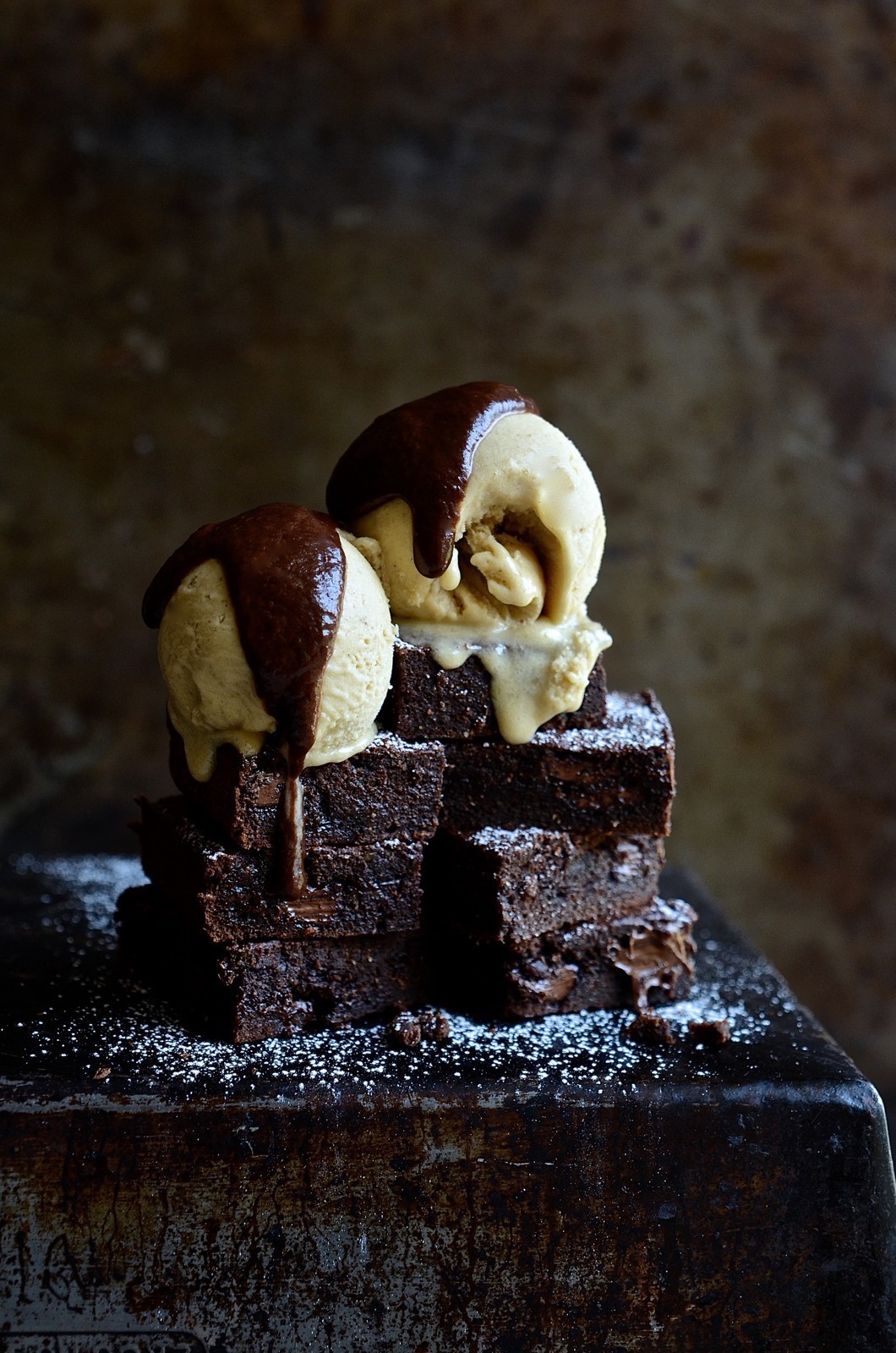 I
If you're in it for wholesome goodness, look no further than these Cashew nut chocolate brownies.  They're also gluten free.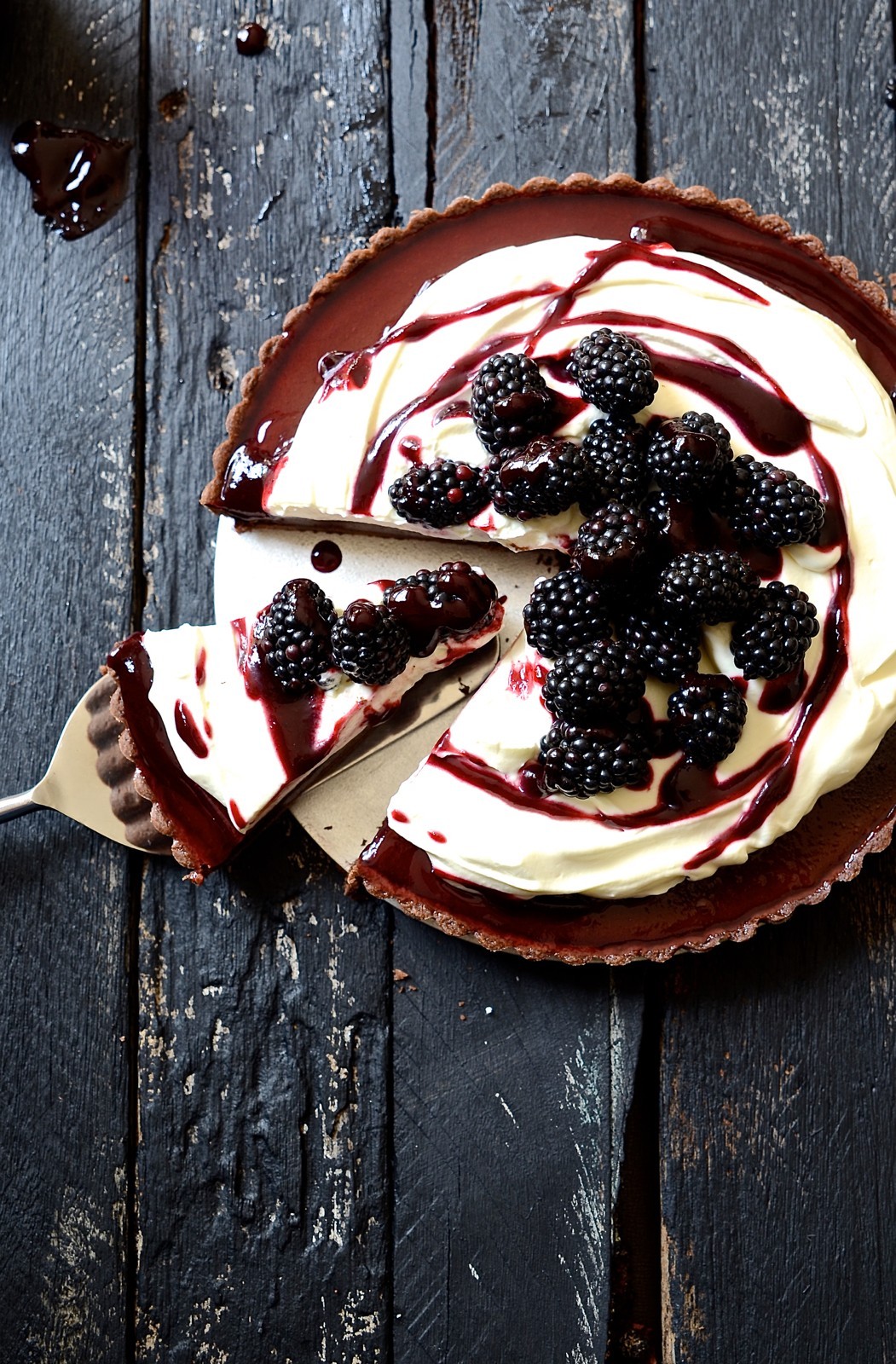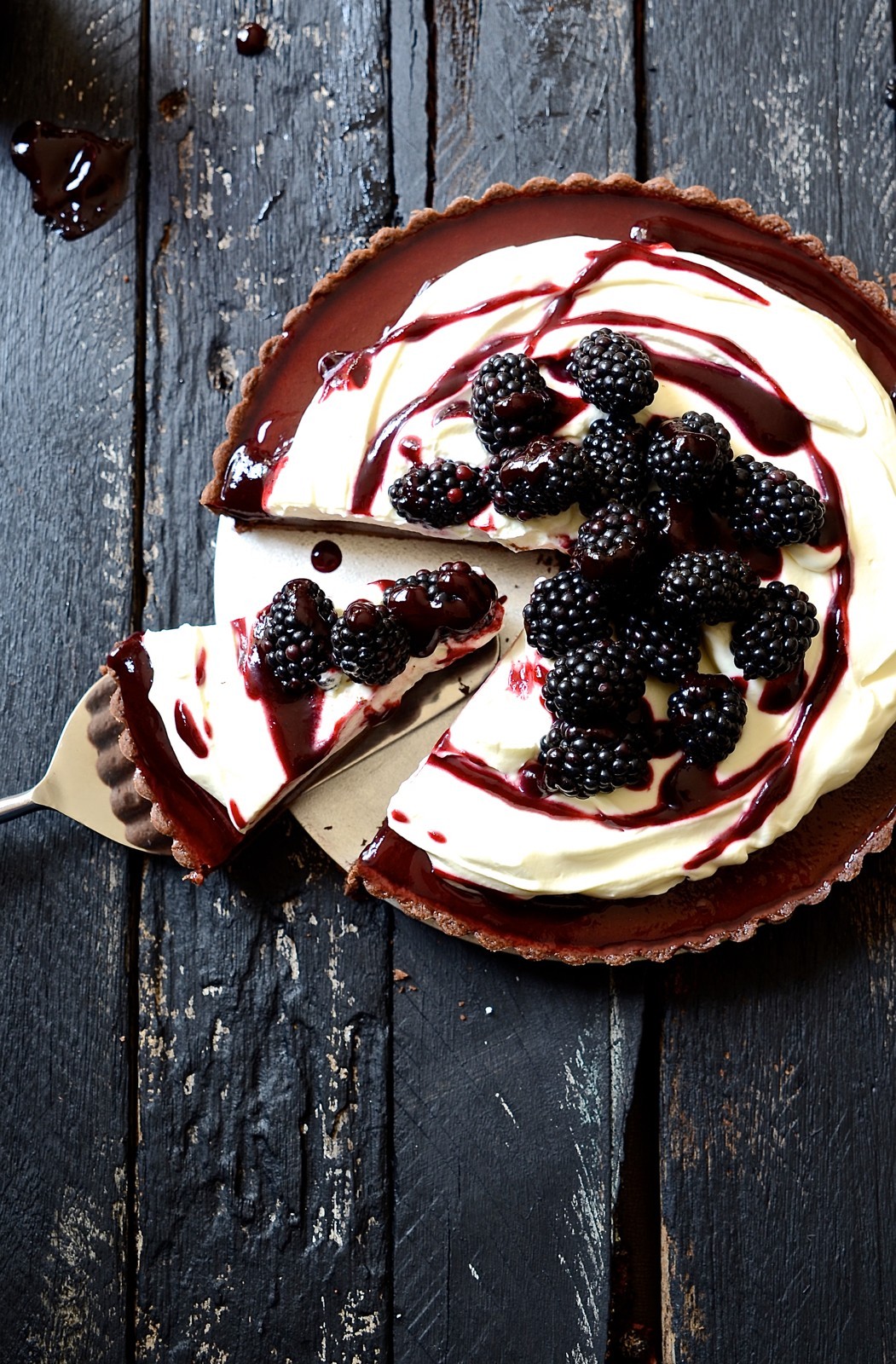 The flavours of this Baked chocolate fondant tart are subtle but rich with a shortbread-like cookie crust, to which I add a grinding of black pepper. A little unusual, but a real surprise. If anything, it deepens the cocoa flavours and is so good with the blackberries. Using the best quality 70% dark chocolate for the fondant filling goes without saying.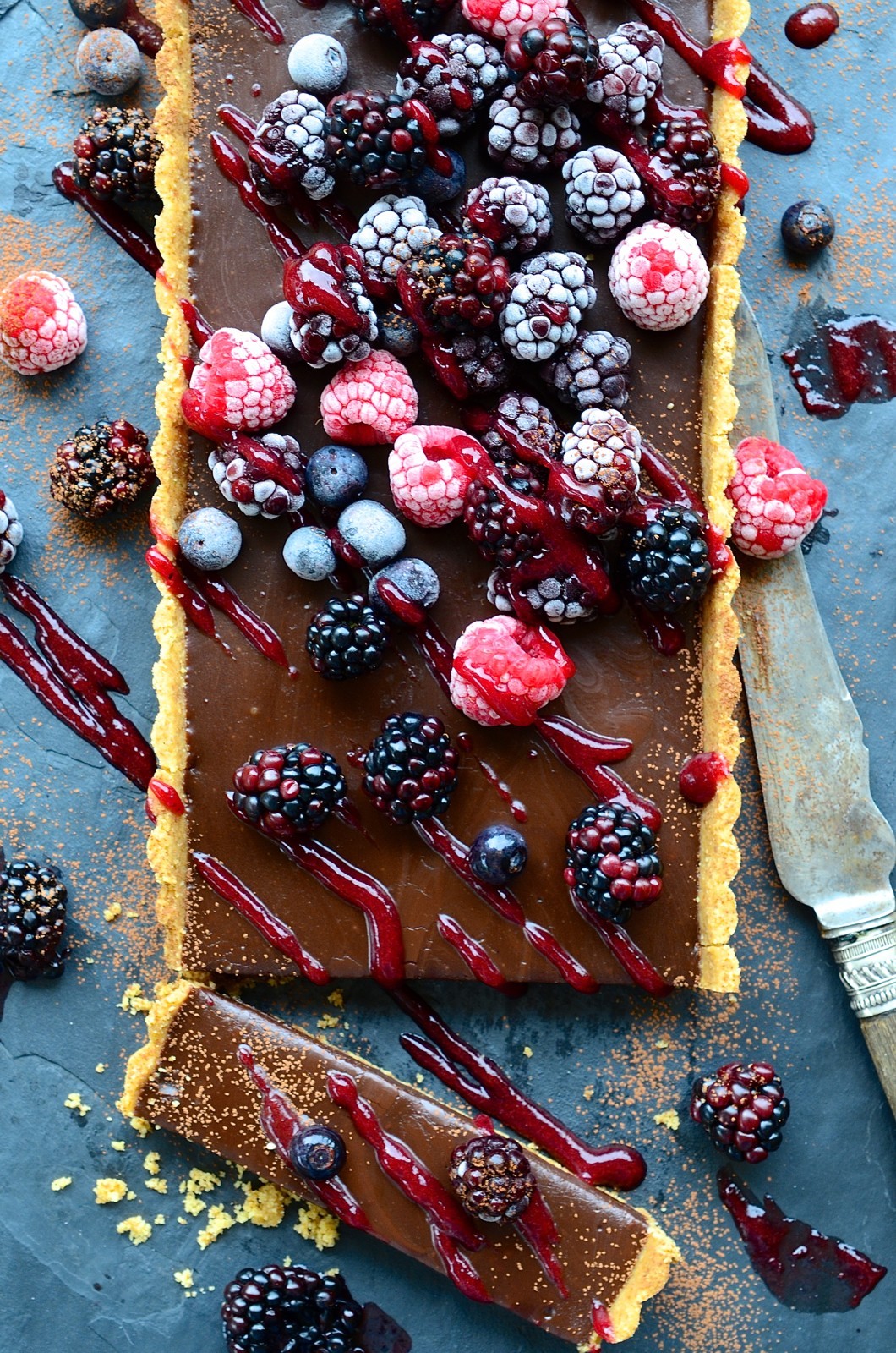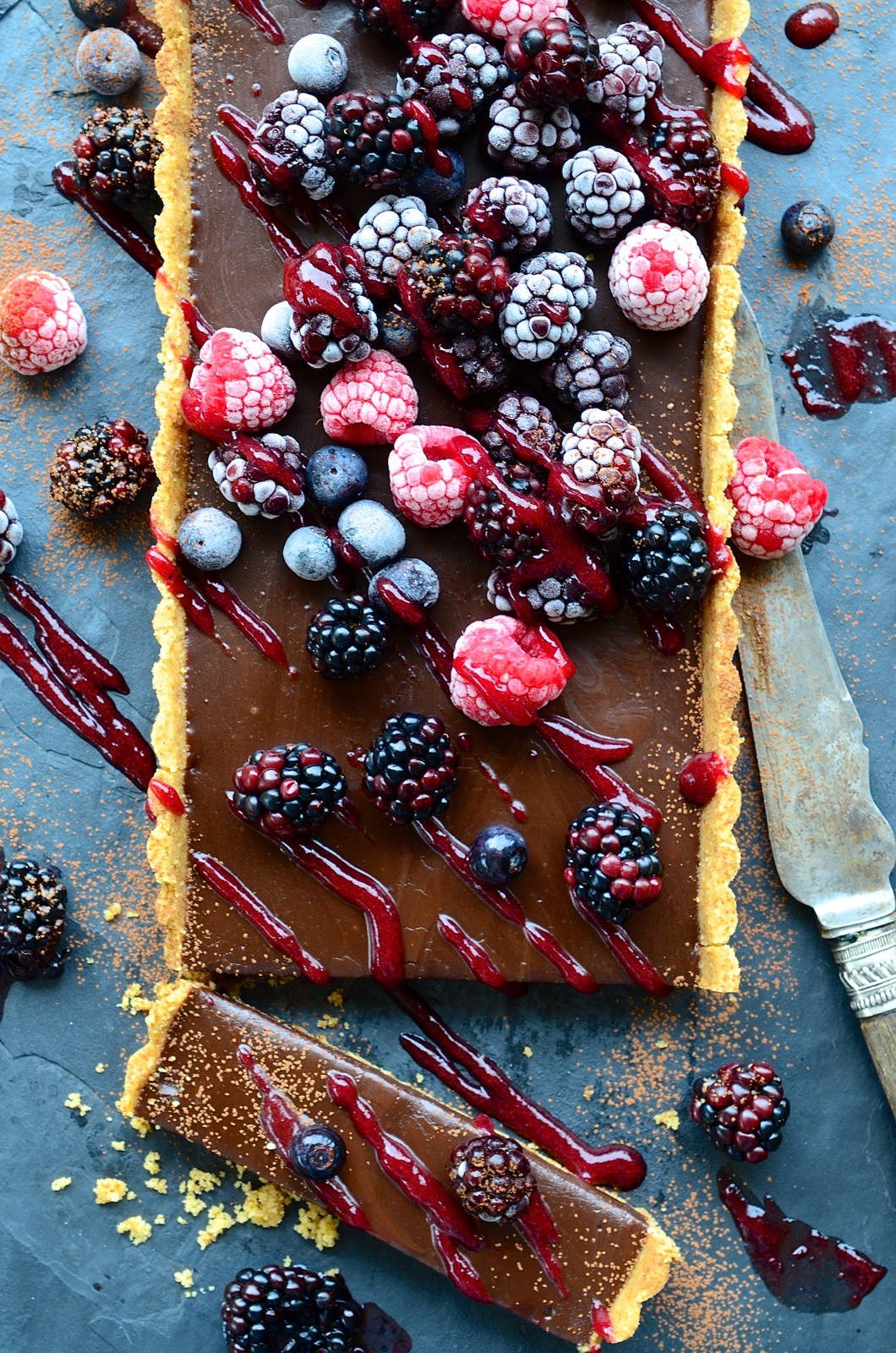 For this decidedly rich No-bake chocolate tart, I use frosted berries for the topping. More for snowy look than anything else, really.  I place the berries on a small baking sheet and pop them in the freezer for several hours to firm up. Once you pile them onto the tart, they turn pale and frosty. If you're going to use the frosted fruits, bear in mind that the berries defrosts quickly so serve immediately after adding the berries. Alternatively, use fresh berries as they'll keep longer and refrigerate well. For a tangy contrast, I like to serve this tart with a berry coulis or a strained compote.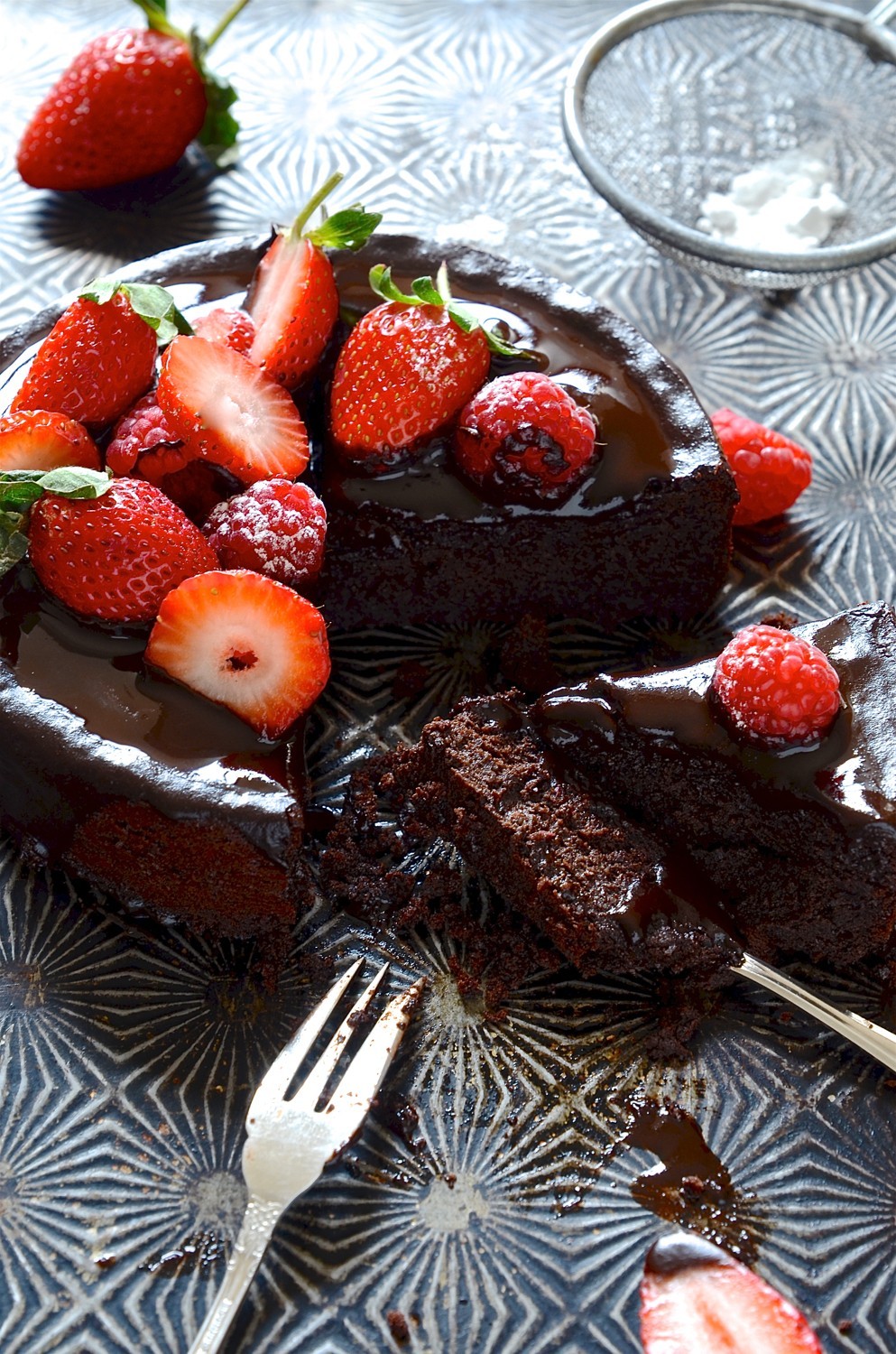 This stellar little chocolate cake is featured on The Feedfeed Chocolate along with a whole bunch of chocolate centred recipes. It's tiny but dynamic. One of my go-to chocolate cake recipes that I make again and again.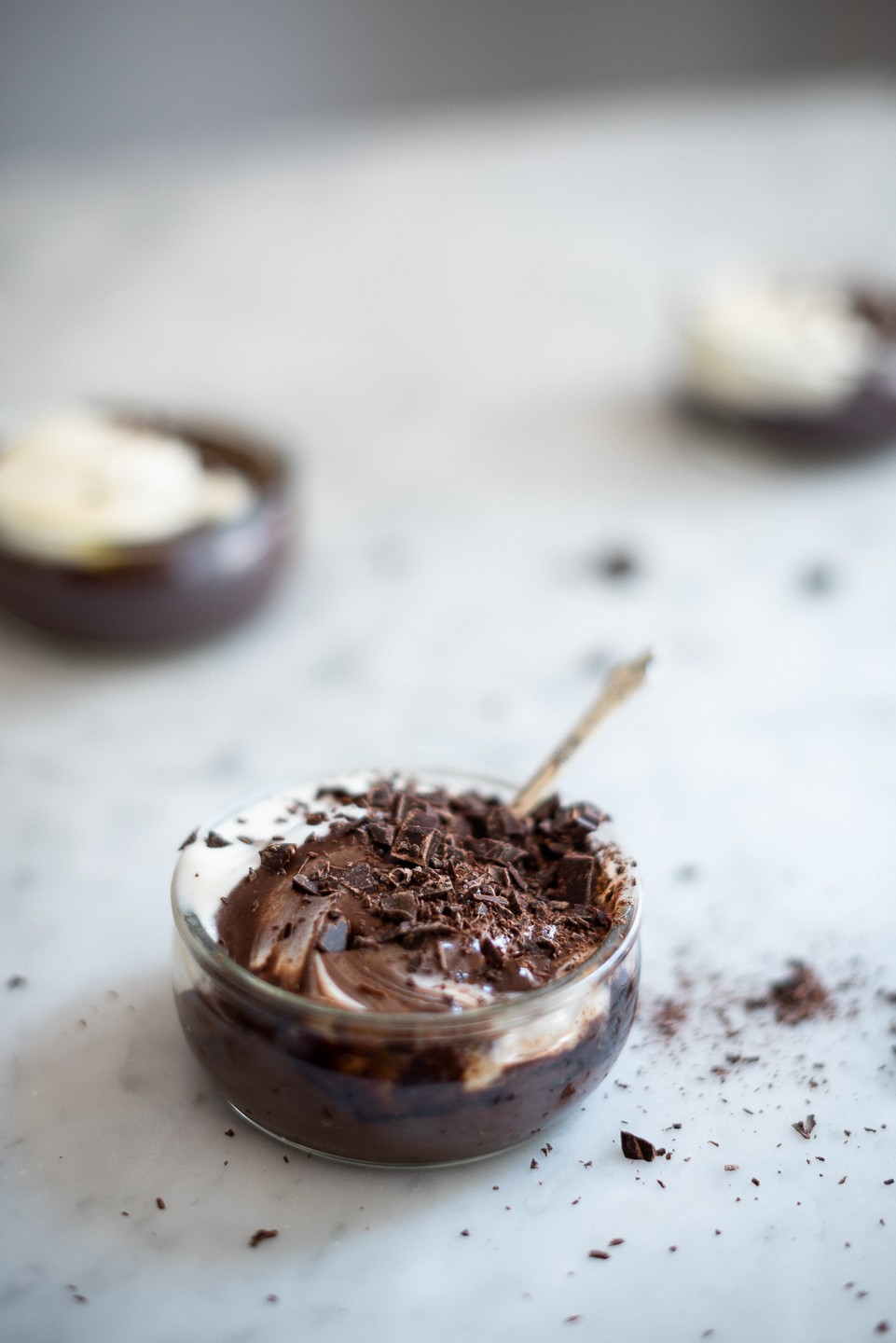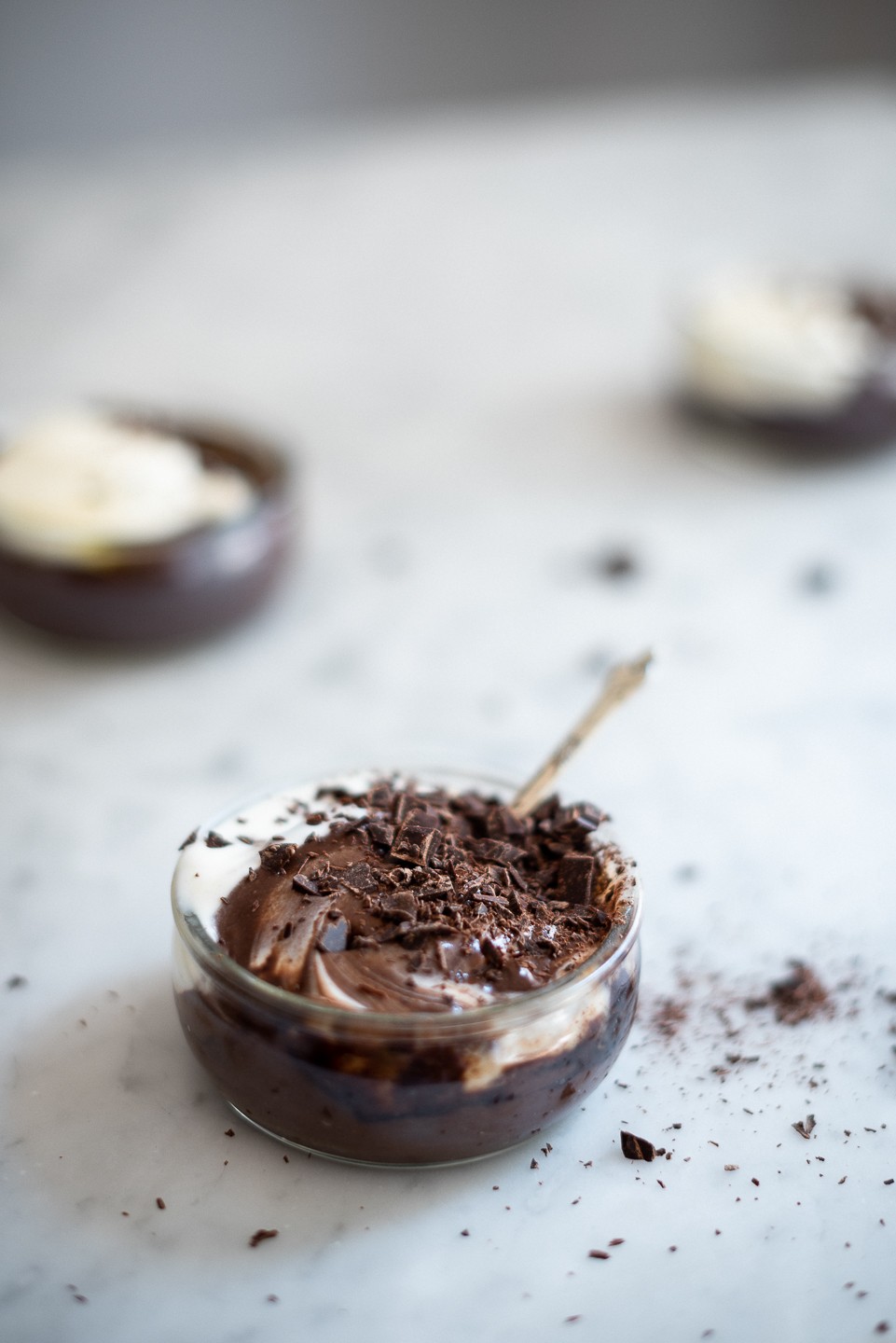 When I need to pull a 'sweet' rabbit out of a hat, these avocado chocolate mousse pots are it. The recipe comes together with pantry and fruit bowl ingredients. Hardly challenging but with rich rewards.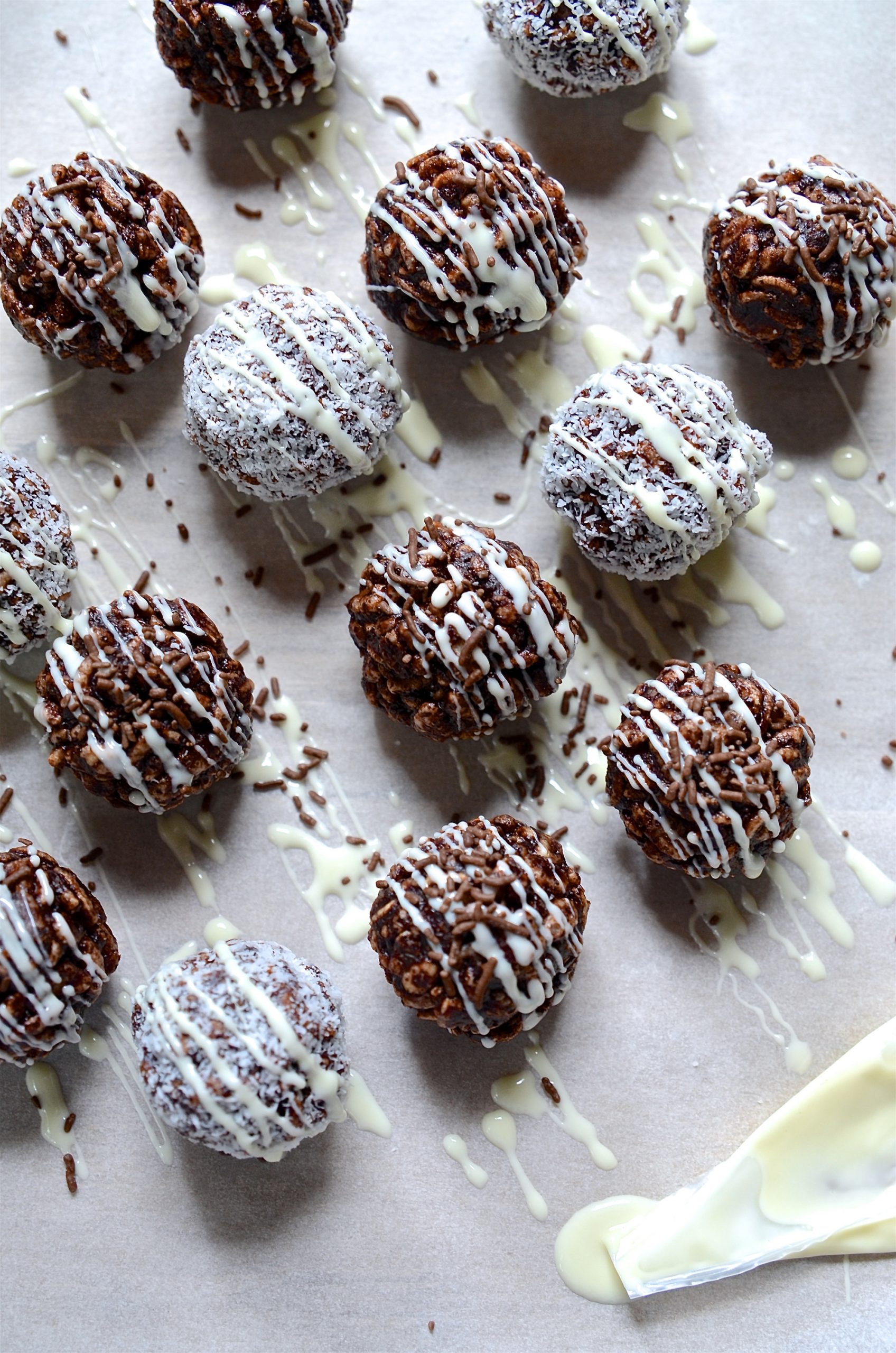 If you're after a sweet treat with benefits , these gluten free crispy rice bubble balls are caramel-ish with just enough chocolate flavour appease sweet cravings. They're also lovely to box and wrap for your valentine.