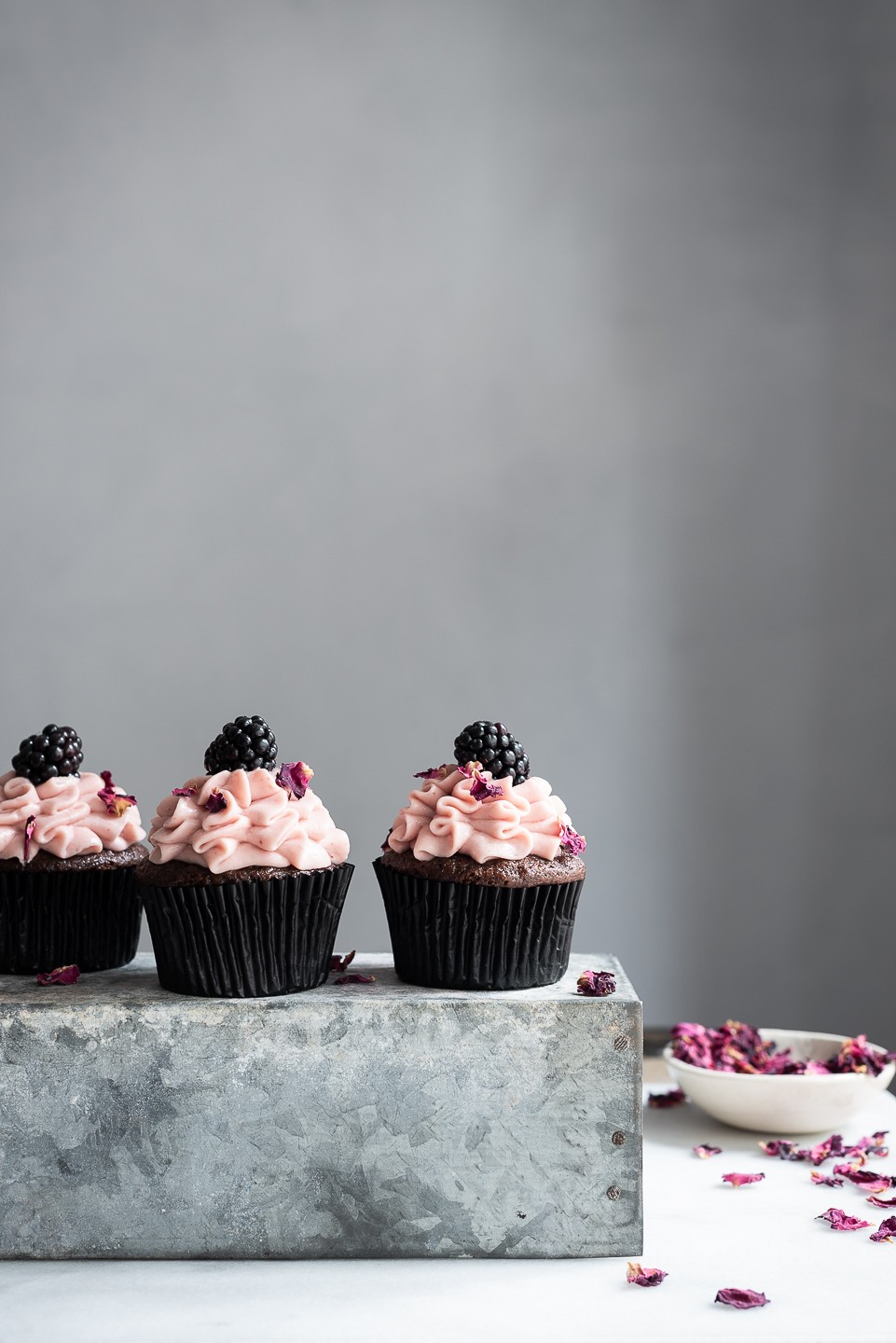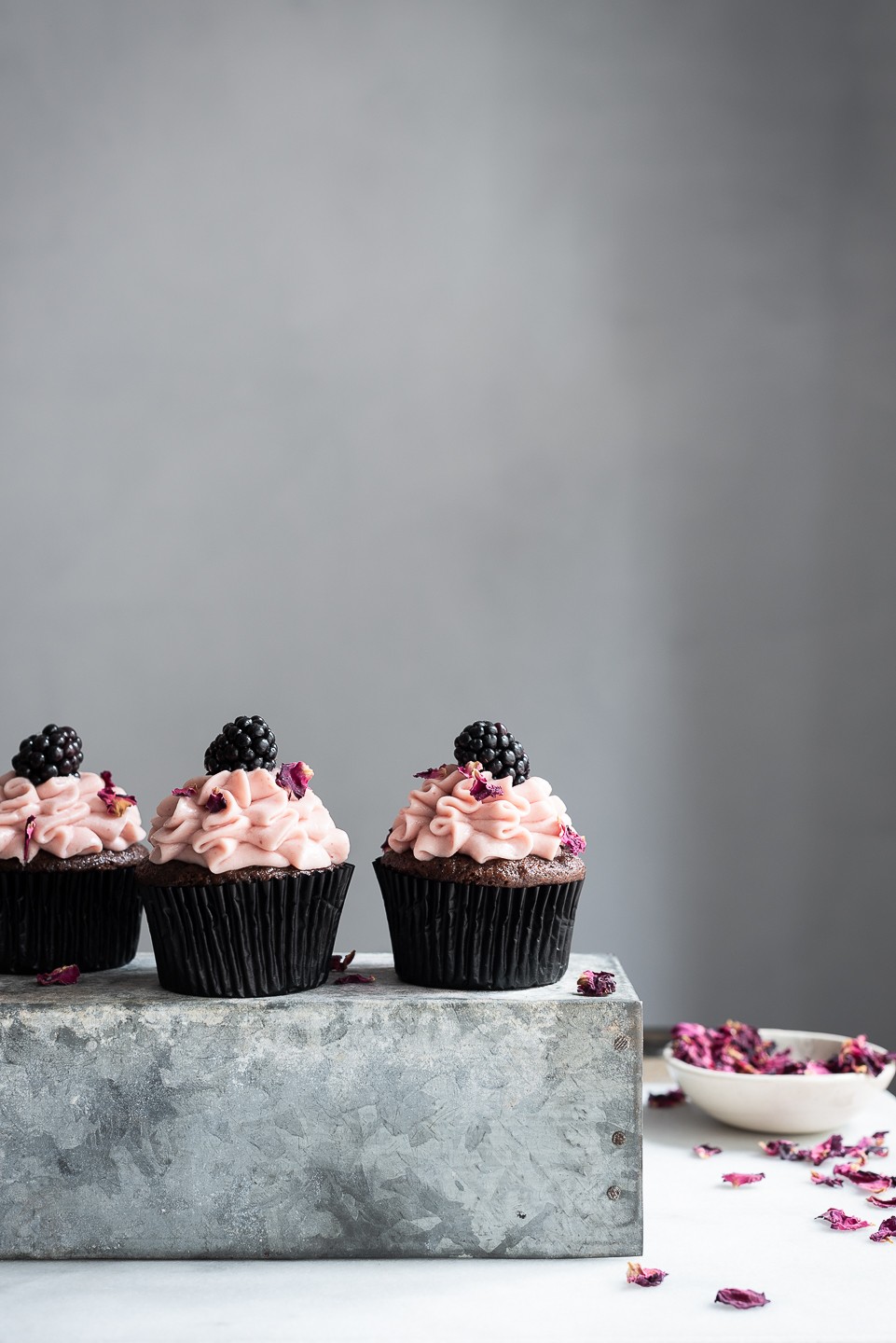 One of the best cupcakes I've ever eaten was at Magnolia's Bakery in New York City. Whether it was the actual cupcake – red velvet with classic cream cheese frosting – or the fact that I was standing in the bakery made famous by the Sex in the City, is hard to say. The experience was surreal but totally worth the trek from Central Park to Bleecker Street. After polishing the fluffiest of red velvet sponges, we boxed a selection of their most popular flavours, intent on saving them for later. The box was empty before we reached the subway. These frilled devil's food cupcakes remind me Magnolia's chocolate cupcakes we ate on the street, happy as Larry, pretending we were proper New Yorkers.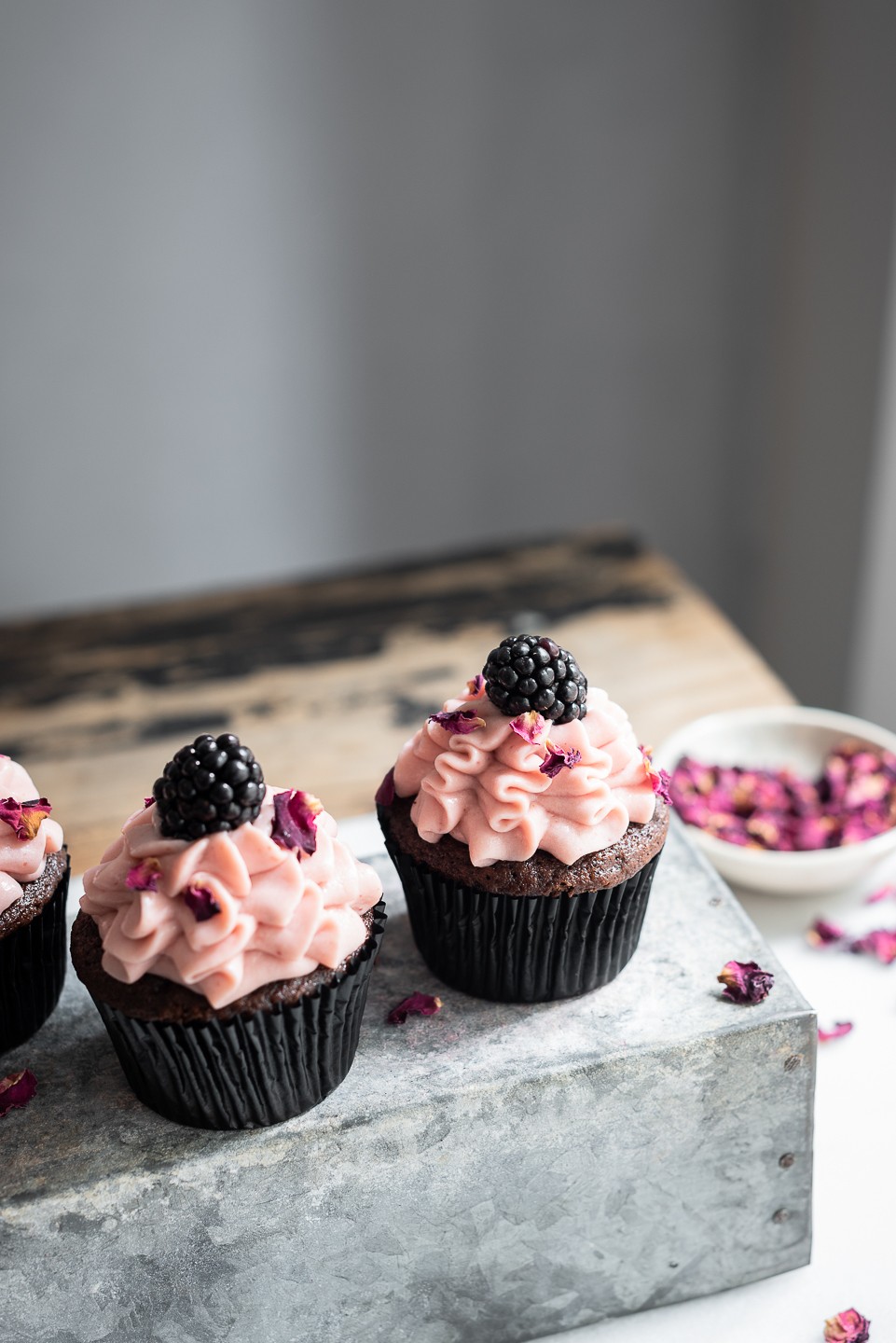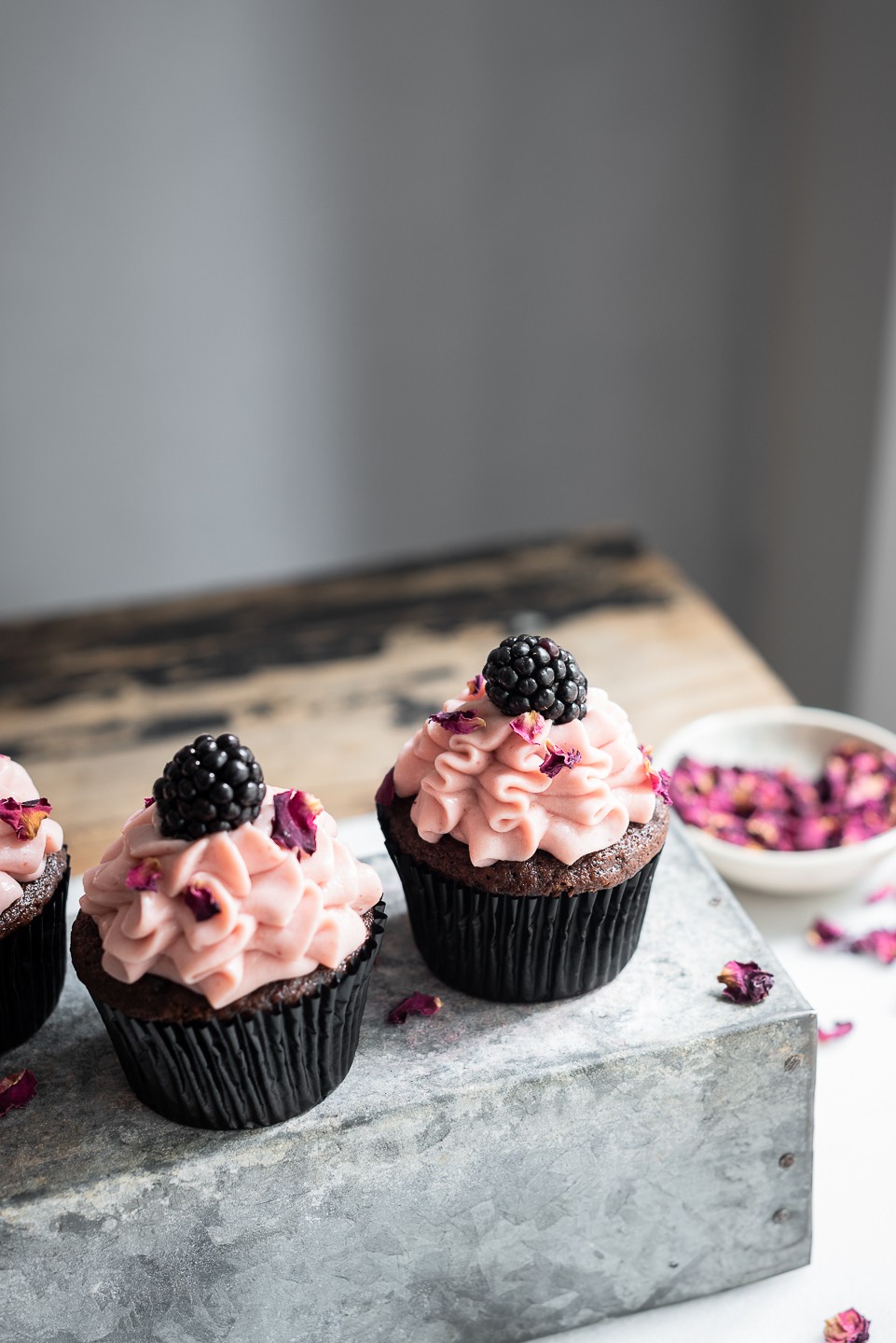 Devil's food cake is not dissimilar to chocolate cake. If you take your cake seriously, you'd probably know that devil's food cake is a little darker and just the tiniest bit fluffier than regular chocolate cake. By using a good Dutch cocoa powder and baking soda, in addition to baking powder, the texture gets an exaggerated lift. And, if you're after a deep, roasted intensity, replace the water in the paste, for brewed coffee. Sounds like a good idea to me.
For my Valentine's Day chocolate cupcakes, I've opted for a cream cheese frosting tinged with blackberry juice.  You can of course make Nigella's rich chocolate frosting  if you feel you want to keep the chocolate theme throughout. Either way, they're a delightful way to share the love.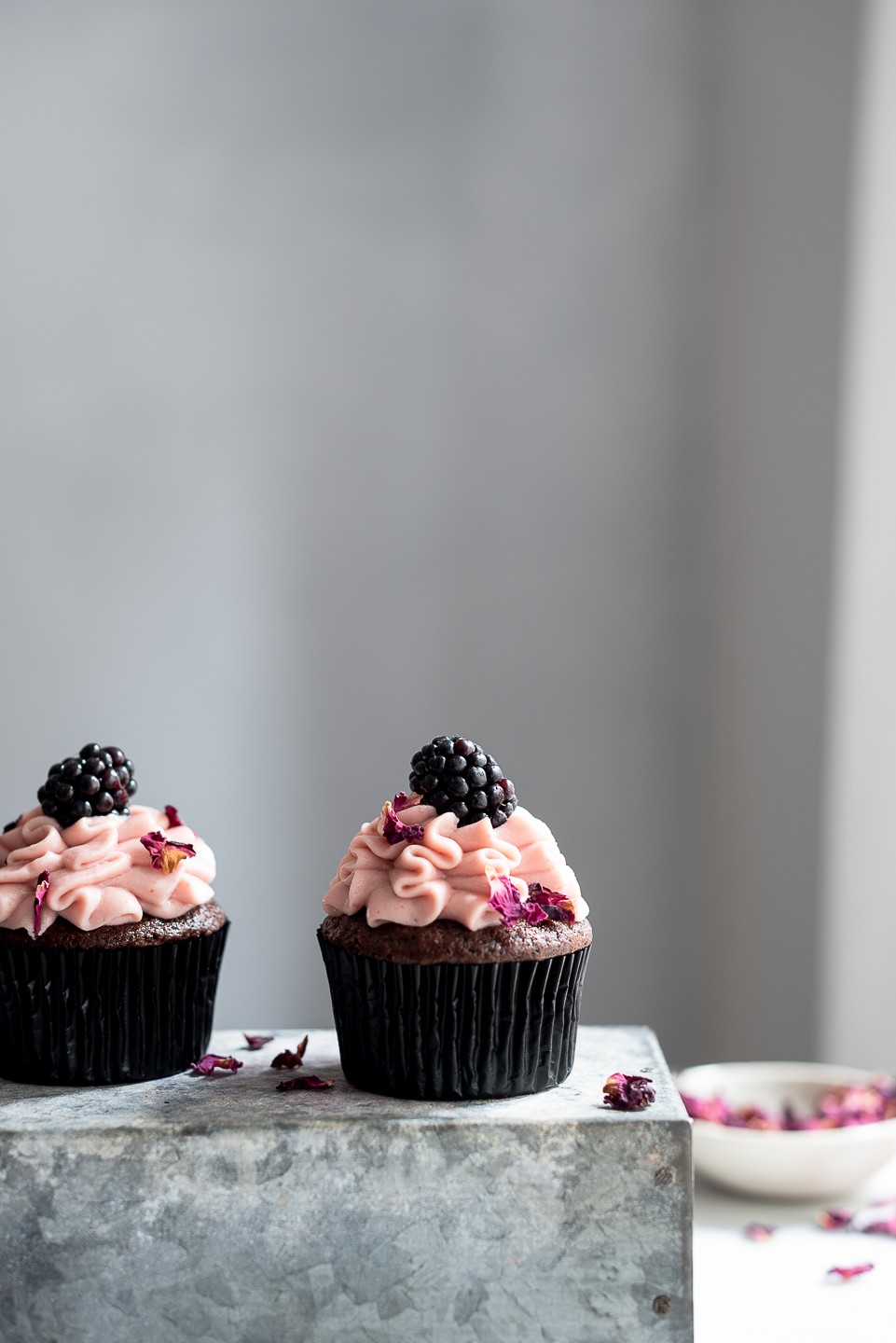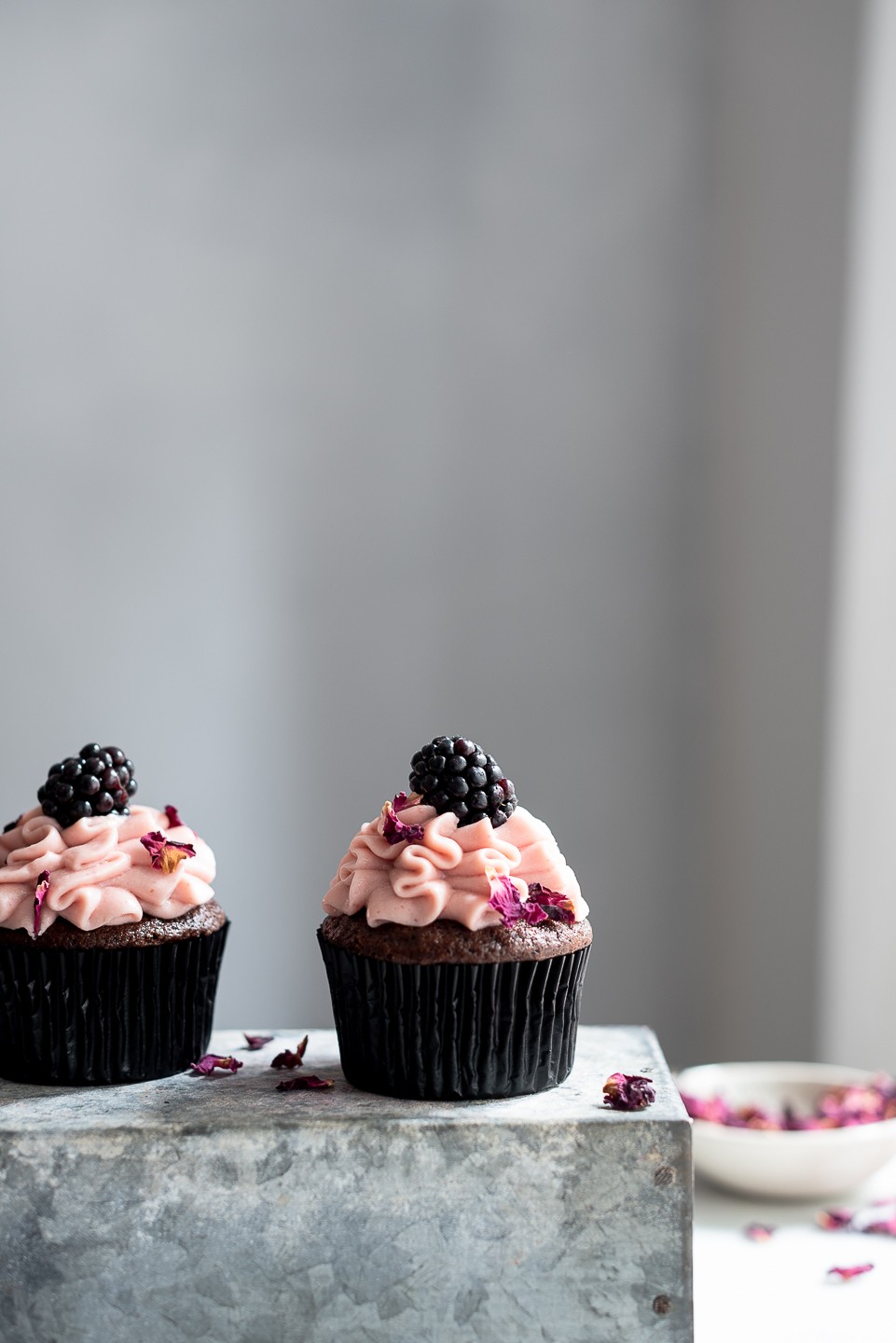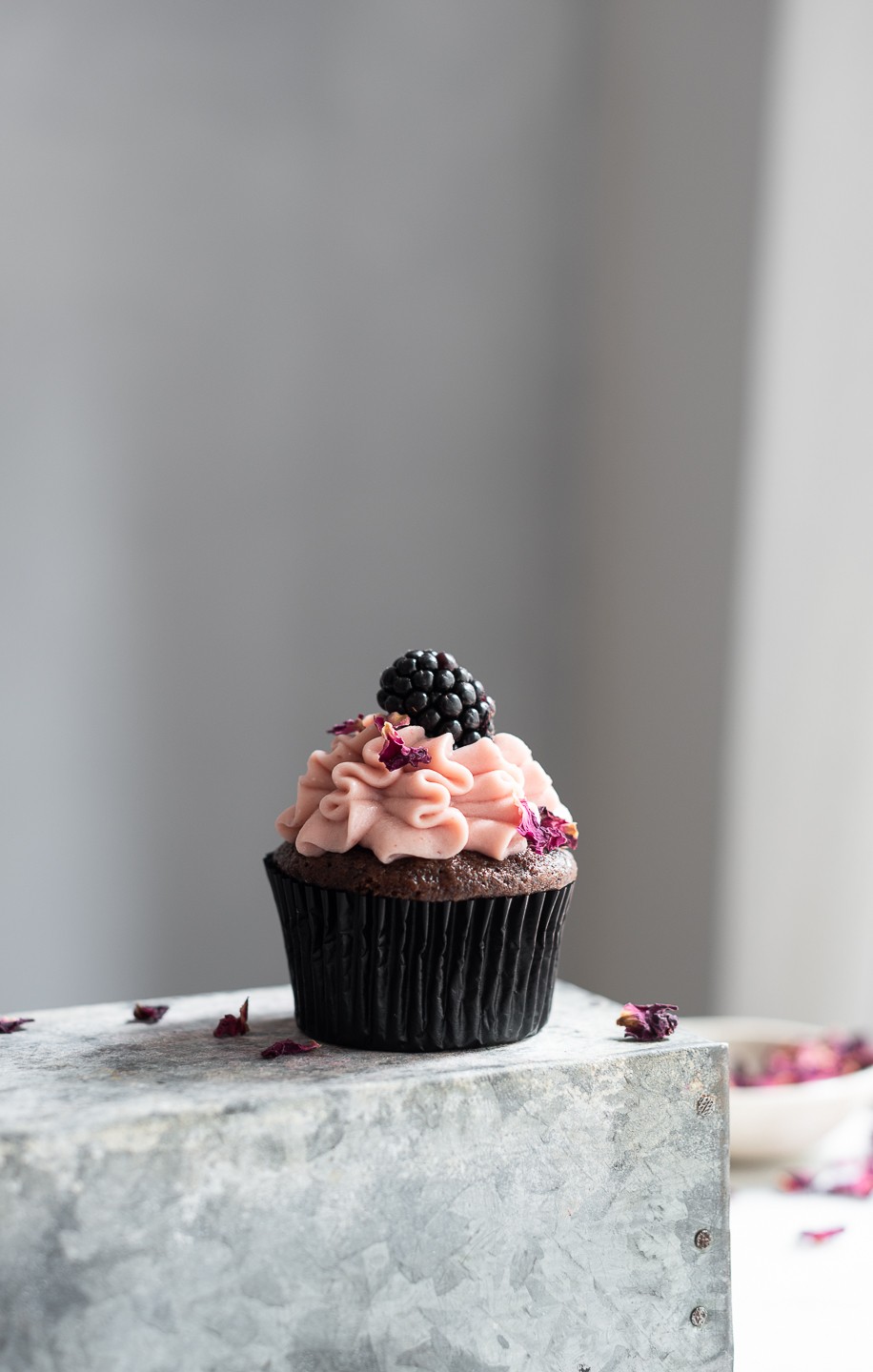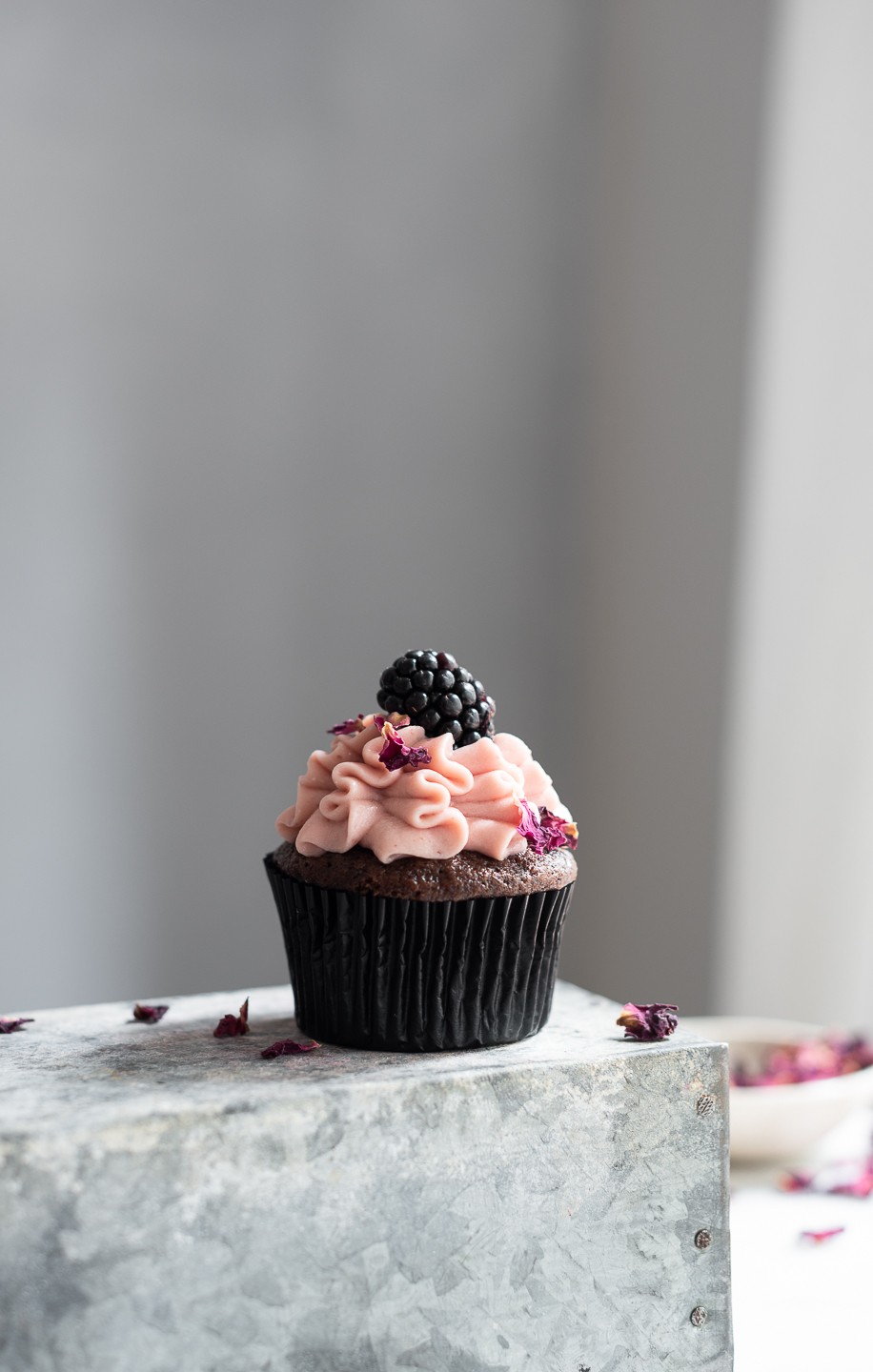 Frilled devil's food cupcakes
Makes 16
Cupcakes
225g (1 1/2 cups) cake wheat flour
1.25ml (1/4 teaspoon) fine salt
5ml (1 teaspoon) baking powder
2.5ml (1/2 teaspoon) bicarbonate of soda
40g (1/3 cup plus 1 tablespoon) cocoa powder
80ml (1/3 cup) freshly brewed coffee
125g (1 stick) butter
60ml (1/4 cup) vegetable oil
240g (1 cup plus 2 tablespoons) castor sugar
2 eggs
10ml (2 teaspoons) vanilla extract
125ml ( 1/2 cup) sour cream
Black berry cream cheese frosting
125g (1 stick) butter, at room temperature
250g full fat cream cheese (Philadelphia is best)
300g icing sugar
pinch of fine salt
1/4 cup blackberries, plus extra to finish
edible dried rose petals, optional
Preheat the oven to 180º C. Line 2 medium-sized muffin tins with 16 cupcake liners.
Sift the flour, salt, baking powder and soda into a large mixing bowl.
In a small mixing bowl, combine the cocoa and coffee together to form a paste.
Place the butter, oil and castor sugar in a saucepan and heat gently, just until the butter is melted and warm. Remove from the heat. Add the cocoa paste and whisk to combine. Set aside to cool slightly, about 5 minutes.
Add the eggs, vanilla and sour cream to the melted butter and cocoa mixture, then whisk thoroughly with a balloon whisk. Add the cocoa mixture to the flour and mix to incorporate.
Divide the batter equally into the cupcake liners, three quarters of the way up. Bake for 17-18 minutes. Rest in the tin for several minutes before removing to a wire rack. Cool completely.
For the frosting, whisk the butter until pale and creamy. Add the cream cheese and whisk to combine. Sift in the icing sugar and salt, then beat until light and fluffy.
Place the 1/4 cup blackberries in a sieve and press with the back of a spoon to extract the juice. Add just enough blackberry juice to the frosting to colour it pink. Mix on a low speed until the colour is evenly incorporated.
Fill a piping bag with the frosting and pipe generously onto the cupcakes. Top with a blackberry and a few edible, dried rose petals. Chill until ready to serve.
For more pretty cupcake love, here is a blog favourite:
Vintage vanilla cupcakes with lemon curd buttercream