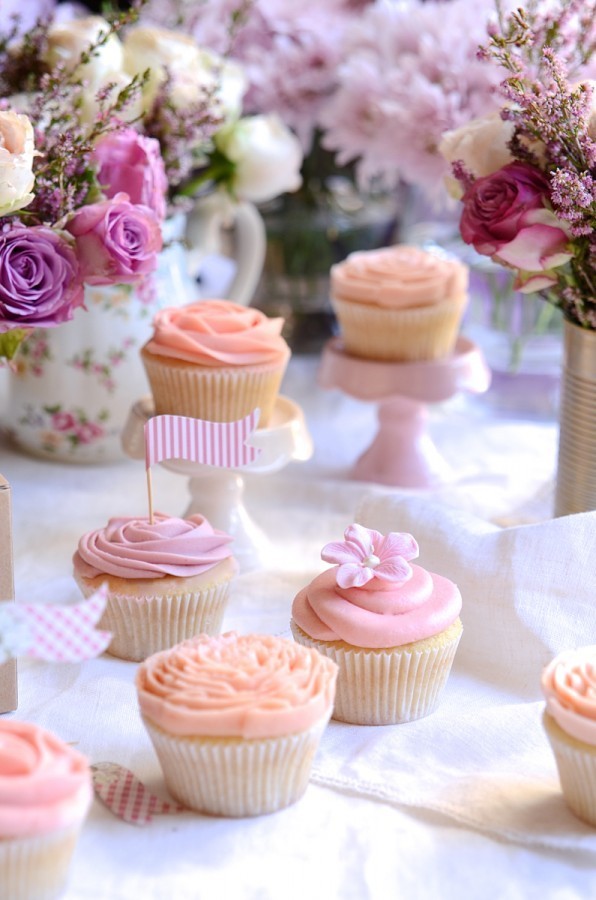 Winter food has a colour and it's brown. About this time every year I glance over my recent posts. While they offer cosy respite from the chilly winter weather, I start craving colour….And cake. Admittedly, there's nothing more comforting than steaming bowls of soup and hearty casseroles, but the joy of these vintage vanilla cupcakes aren't confined to seasons. I've also noticed that despite how much I love cupcakes, there's not a single cupcake recipe on the blog?
The past few weeks I've been keeping an eye on our local baking heroes battle it out on Koekedoor, with all manner of fantastical cake themes. With renewed inspiration, I'm back into the baking zone, buttercream galore! I'm now ready to revisit 'cupcakeland' and these light as air vanilla cupcakes seem a good place to start. They're dainty, foolproof and just the right size for a respectable afternoon tea. The buttercream frosting is pillowy soft and flavoured with a tangy lemon curd. This is the recipe I use for a quick 4- minute lemon curd.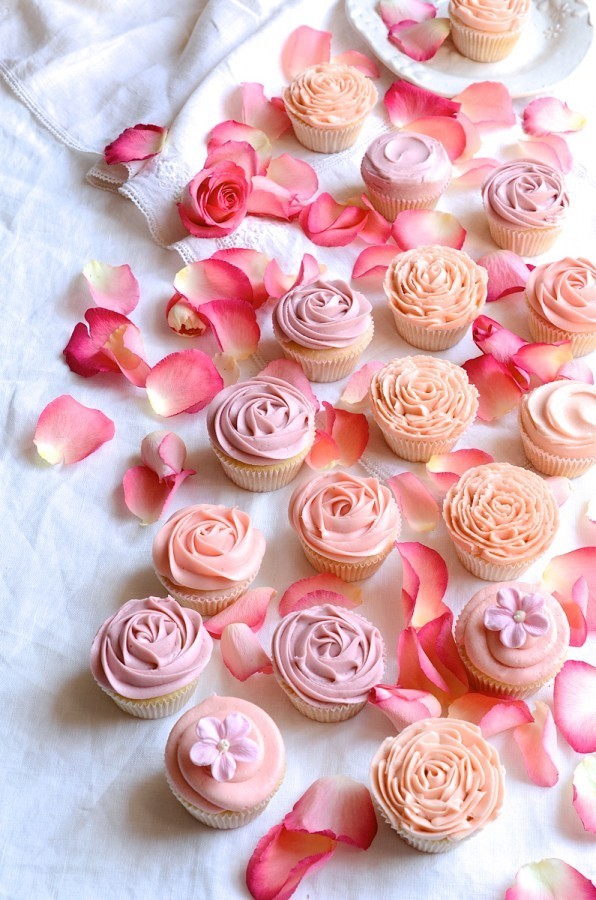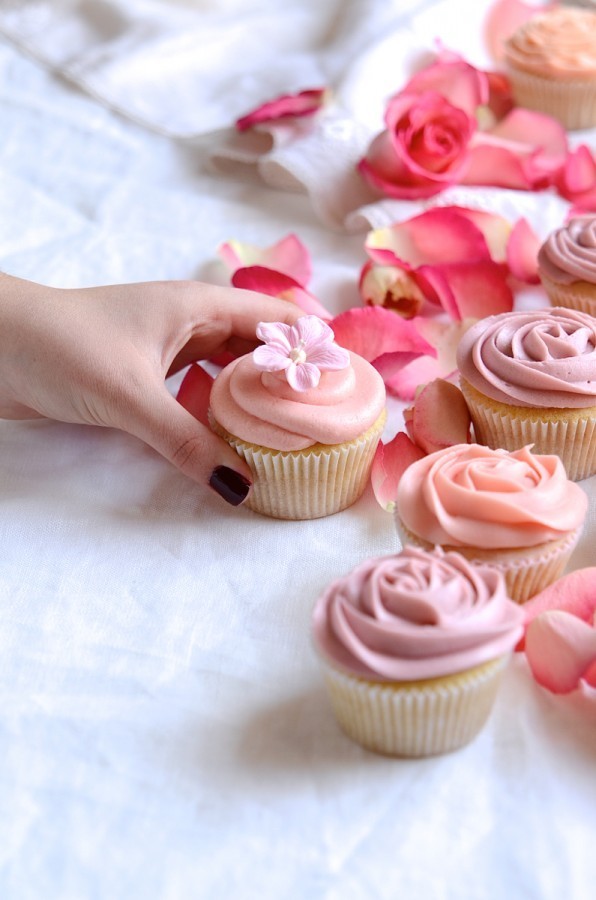 Here are a couple of baking guidelines that I follow for best results.
Ensure that all the ingredients are at room temperature.
For an authentic buttery flavoured crumb, the only way is to proceed with butter. I prefer to use salted butter.
Sifting the flour several times aerates the flour and helps to give a light, airy rise to the bake.
Always use the recommended size baking tins which work in conjunction with the stipulated baking times.
Measure precisely and follow the step by step method.
Great baking results depends largely on patience. Wait until the bake is completely cool before frosting.
Instead of tea, why not try these vintage cupcakes with a glass of champagne. They're elegant and befitting of a special occasion. Happy baking!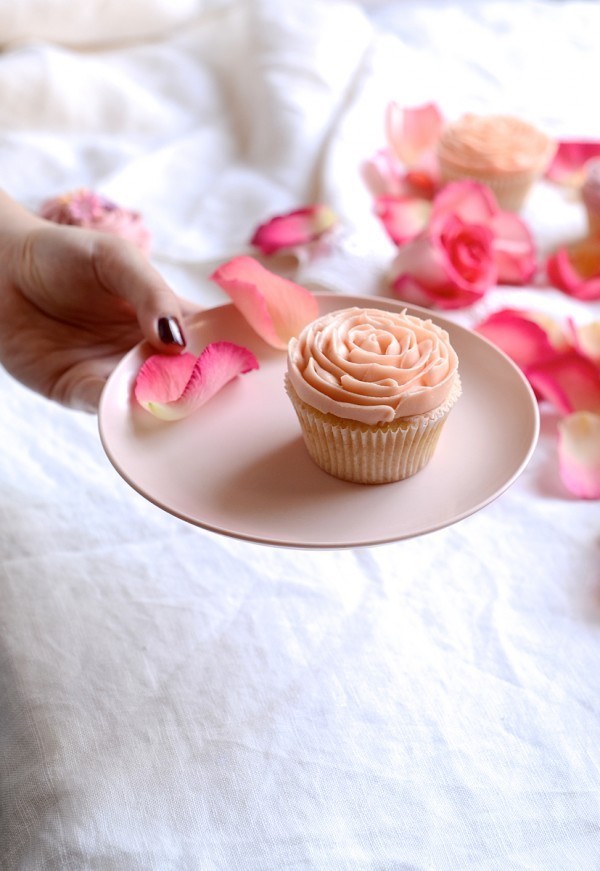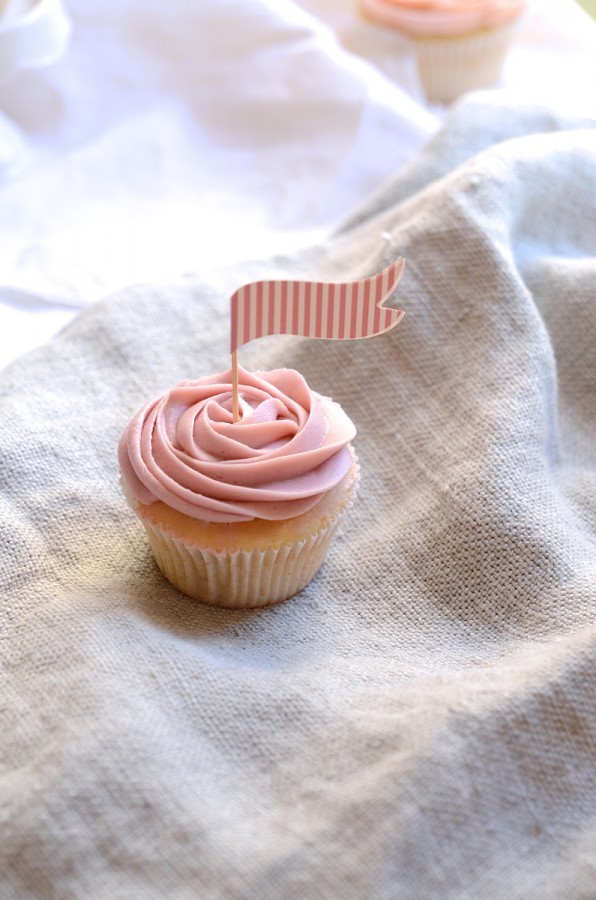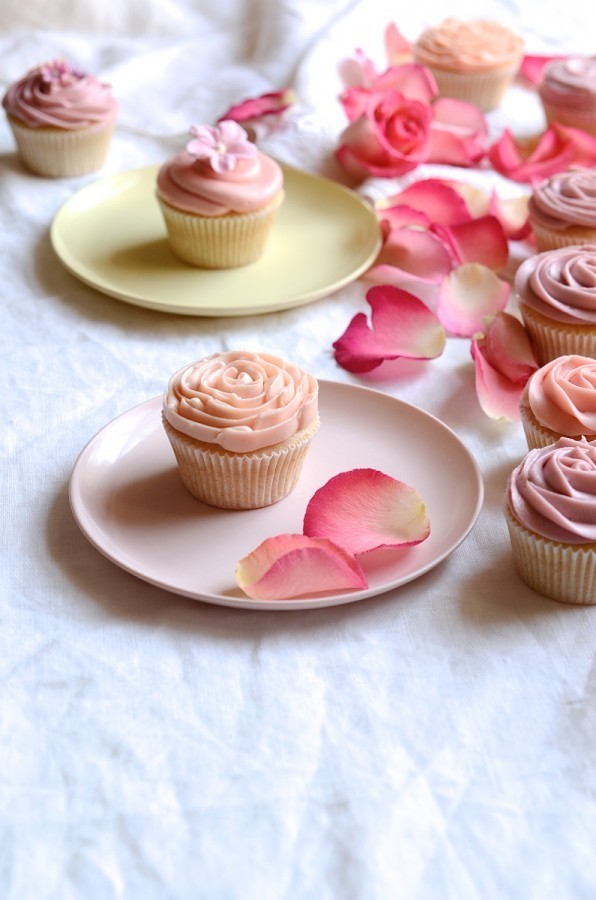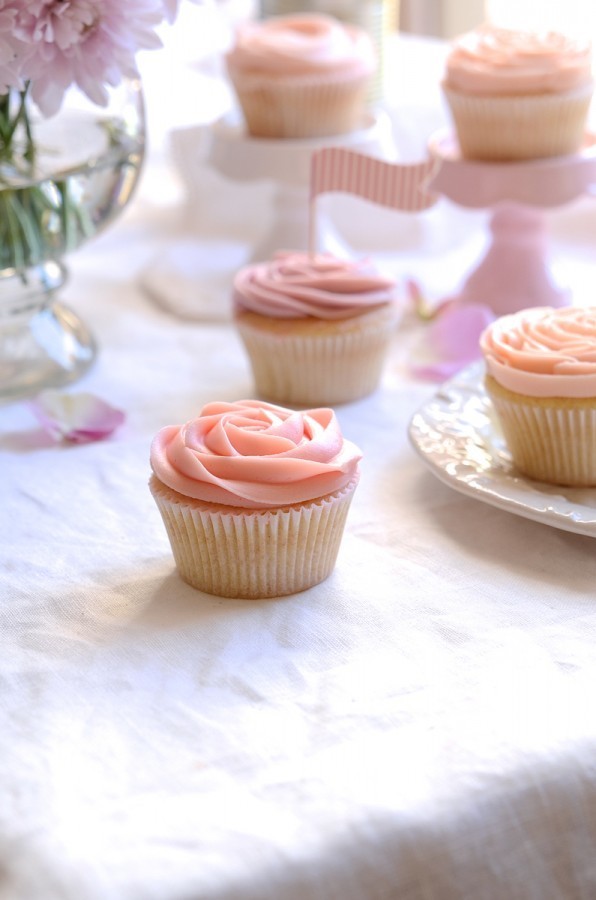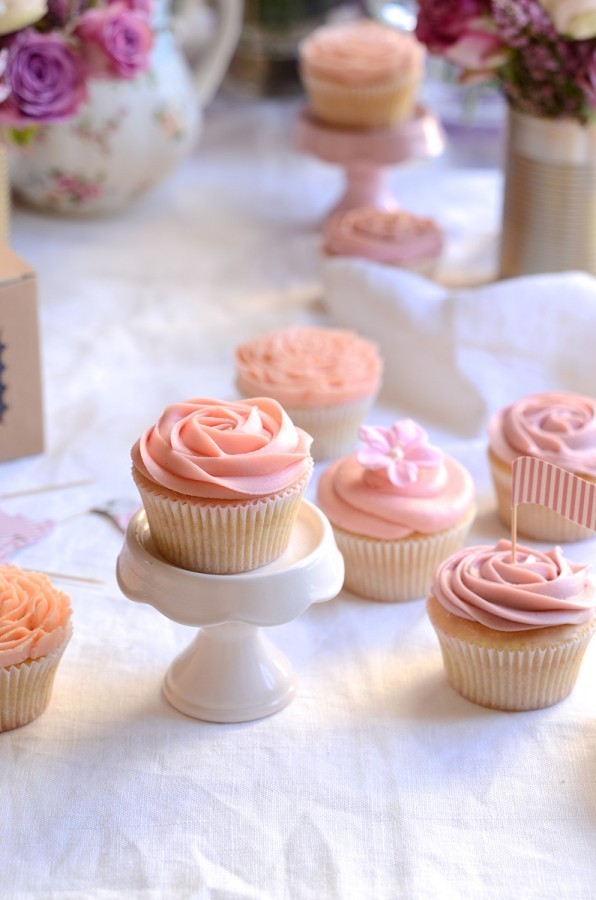 Vintage vanilla cupcakes with lemon curd buttercream
125g (1 stick) butter, room temperature
3/4 (175g) cup castor sugar
2 teaspoon vanilla extract
2 eggs
1 1/2 cups (210g) all-purpose cake flour
1 1/2 teaspoons baking powder
1/4 teaspoon salt
1/2 cup (125ml)  full cream milk
Lemon curd buttercream
250g (2 sticks) butter, room temperature
50g (1/3 cup) full fat cream cheese, at room temperature
3 tablespoons lemon curd
1 teaspoon vanilla paste
600g icing sugar
pinch salt
food colouring of your choice
Preheat the oven to 170º C. Line 2 x 12-hole muffin tins with cupcake liners. (The mixture is sufficient for 18 medium sized cupcakes)
For the cupcakes, place the butter, castor sugar and vanilla in a bowl and beat until light and fluffy. Add the eggs in one at a time, beating well between each addition.
Sift the flour, baking powder and salt together. Add the flour and milk to the egg mixture in alternate stages and beat until the flour is well incorporated and the batter is smooth.
Divide into the paper cases, filling each one two thirds of the way up.
Bake for 18-20 minutes. Cool completely before frosting.
For the buttercream, place the butter in large mixing bowl and beat until light. Add the cream cheese, lemon curd and vanilla and whisk to combine.
Sift in the icing sugar and salt and beat until the buttercream is light and fluffy.
Transfer the buttercream to a piping bag and pipe onto the cooled cupcakes.