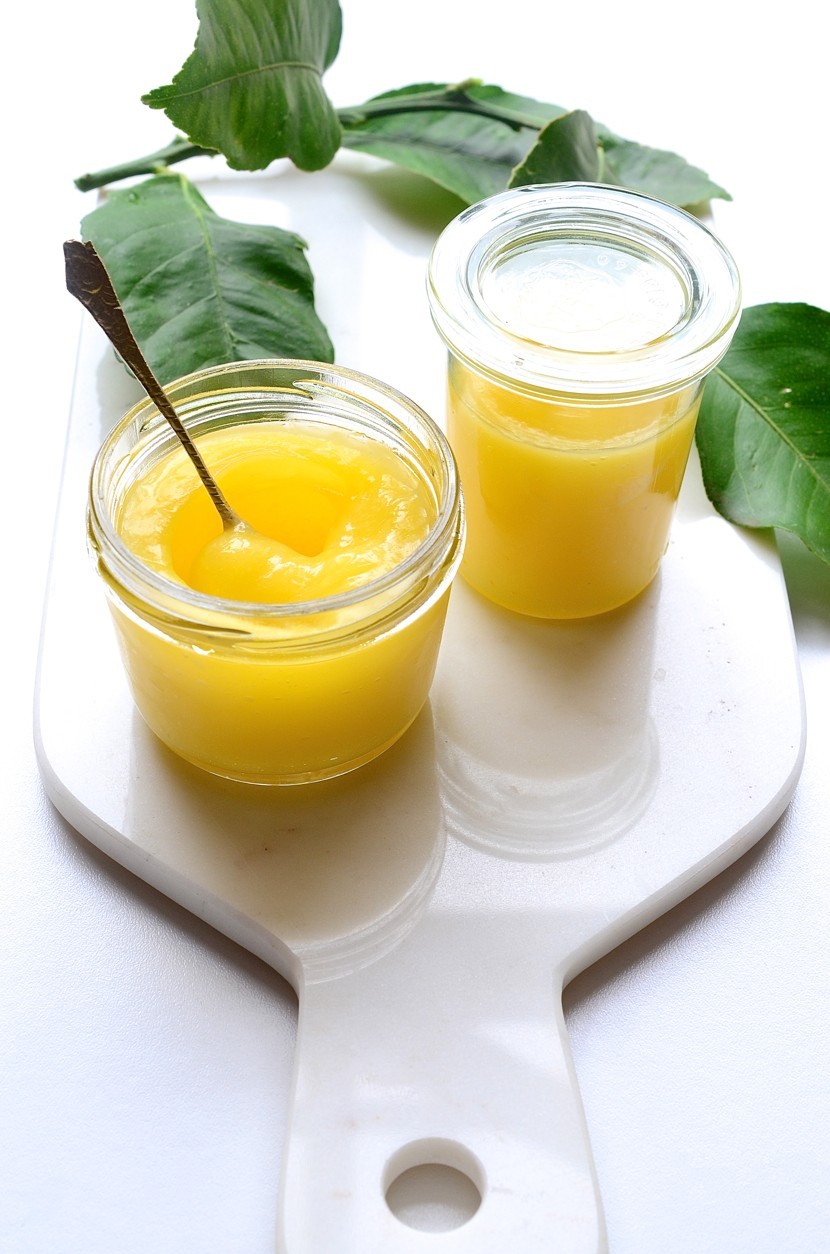 How to lemon curd in four minutes! A easy, fail-safe recipe that's the 'starter kit' for tomorrow's post, which will require a pot of this silken gold. It's everything you'd expect a good lemon curd to be – tart, sweet and bursting with a zingy freshness that will make your mouth pucker with delight.
With winter just around the corner, this is the perfect time to start preserving. If you're fortunate enough to have a lemon tree in your back garden, then I'd bottle as many pots as I can muster and hand them out as edible gifts. There are so many delicious ways to enjoy this classic homemade fruit preserve. I have a couple of delectable ideas that I'll be sharing with you throughout winter, showcasing the versatility of this classic English favourite. In the meanwhile, slather on a slice of warm, buttery toast as my Gran used to, or serve with scones and cream.
Let's recap. Four ingredients, four minutes, one bowl, easiest way to lemon curd. Perfect. I'm sold.

Lemon curd in four minutes
Makes 300ml
1 cup sugar
juice of 2 lemons
2 whole eggs
50g cold butter, cut into cubes
Place the sugar in a heatproof bowl. Stir in the lemon juice. Add the eggs and whisk together. Microwave on high for 1 minute. Whisk thoroughly. Place back in the microwave for another minute and repeat once more. Whisk again and cook for another 30 seconds. This means, you'll have completed 3 1/2 minutes in total. Lastly, whisk in the cubed butter until incorporated and smooth. Pour into sterilised  jars and seal. It's best stored in the refrigerator. Once opened, use the lemon curd with 7 days.