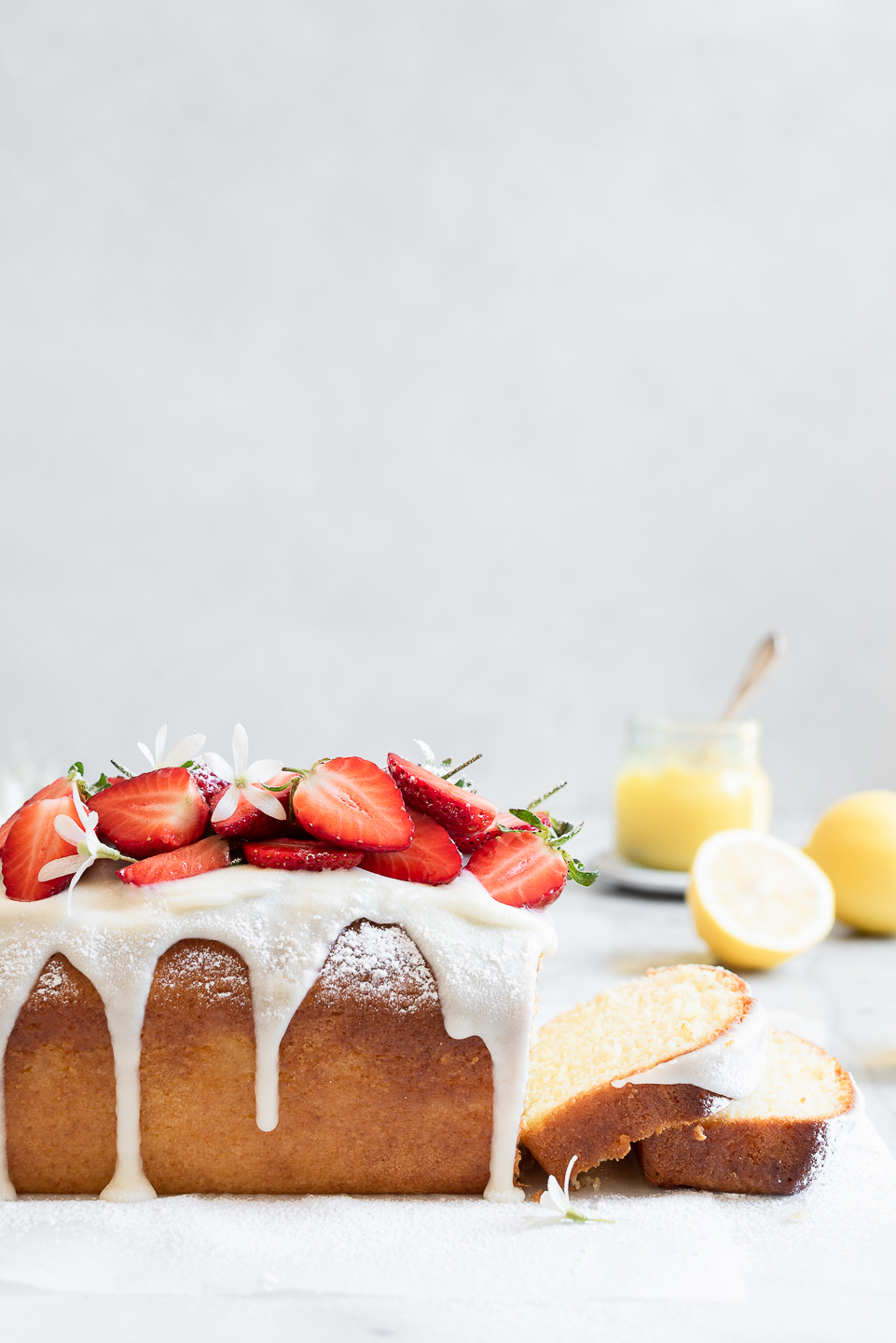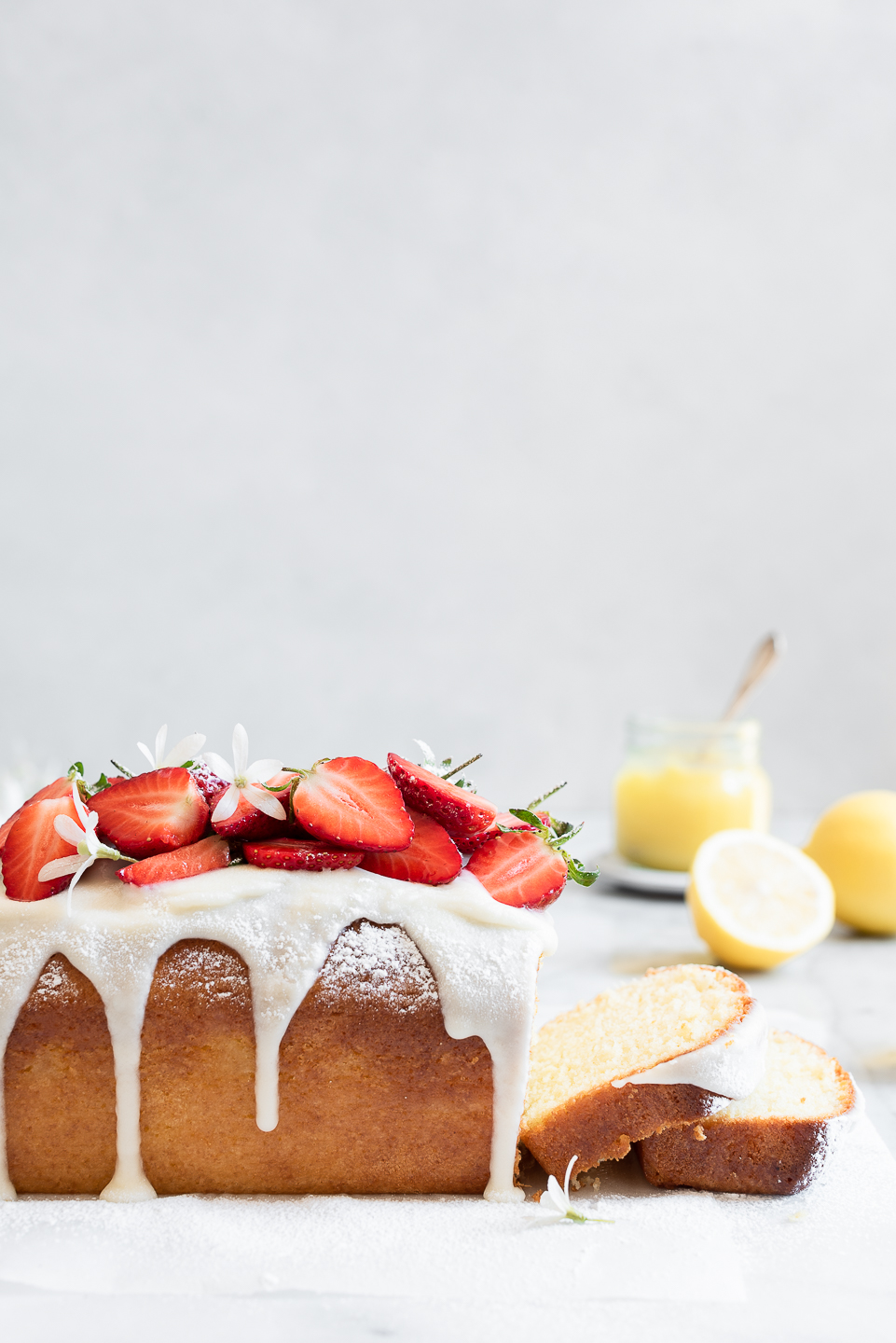 It took five attempts to arrive at what I think is possibly the best lemon drizzle cake I've ever made. You might be thinking, how hard can it be? Surely not? In my defense, it is not as if I haven't made a lemon drizzle before, but a yoghurt lemon drizzle cake with a plush spongy texture, bright lemony zing and longevity, is an entirely different story. The fresh cream glaze and whipped lemon curd cream elevates this grand old dame of homely bakes and makes it gloriously posh.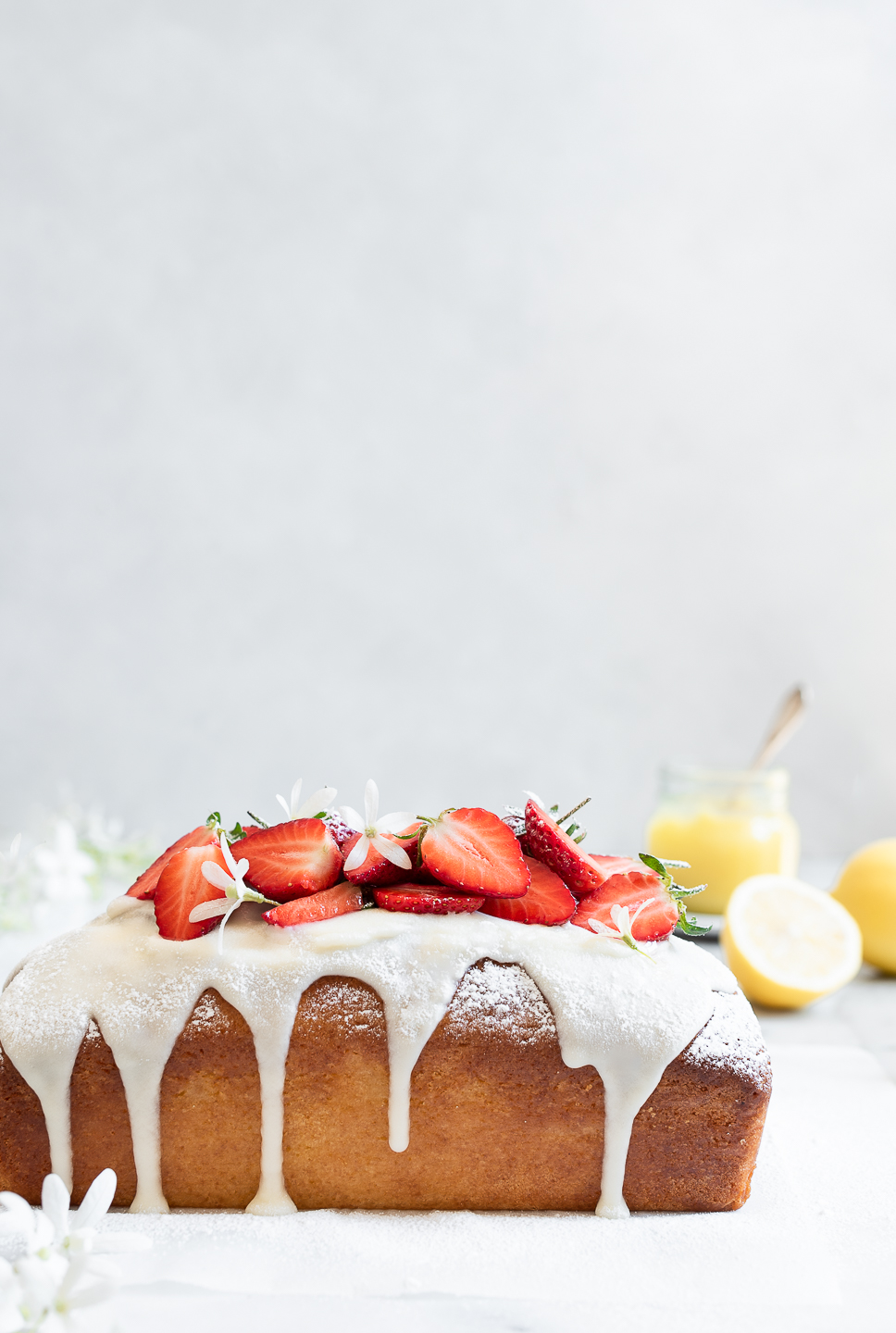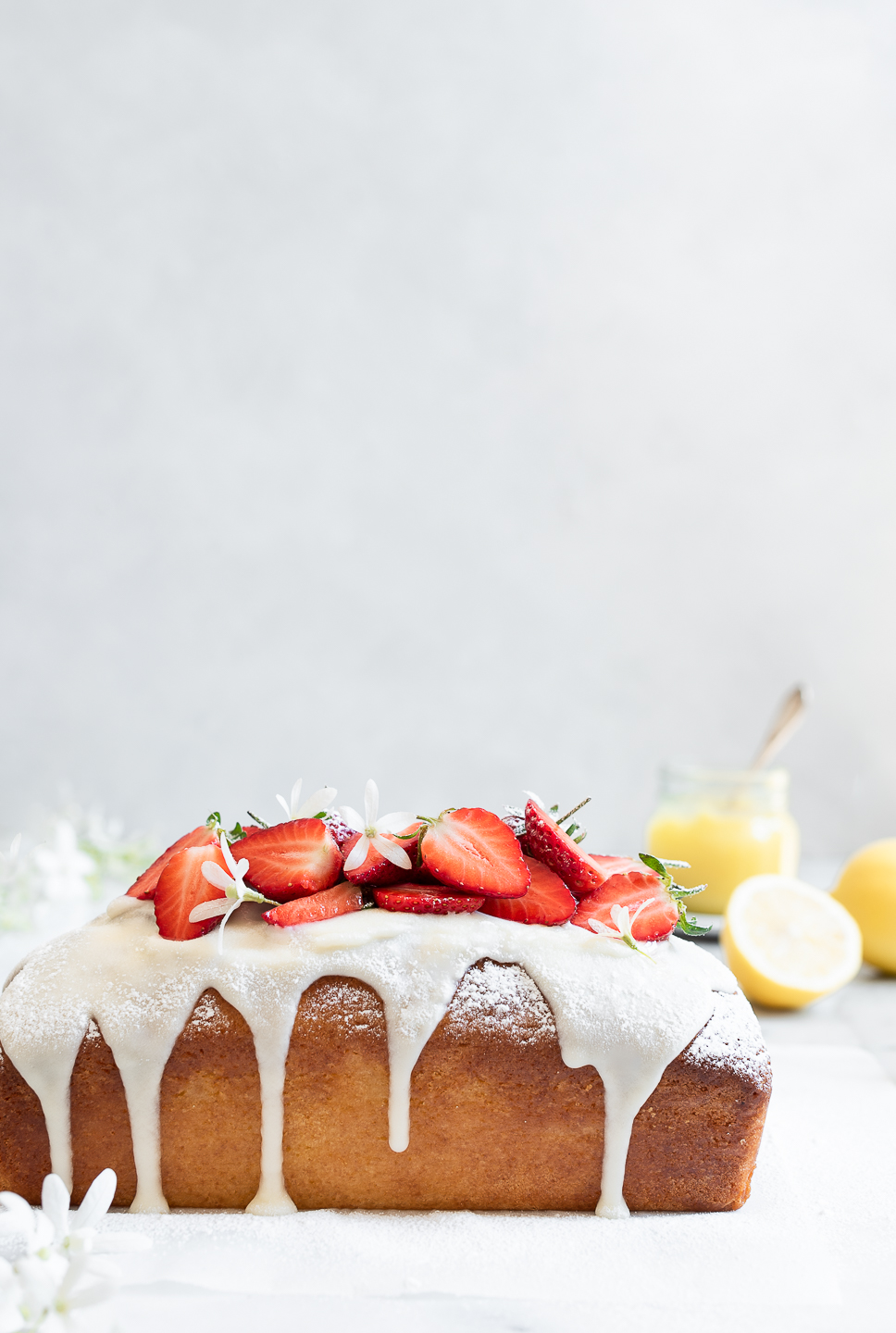 Every baker needs a couple of faithfuls up their sleeve, like a good chocolate cake, maybe a carrot cake, a reliable sponge and a dependable loaf. As far as loaves go, banana bread and a lemon drizzle cake are two of the most popular teatime bakes. Their appeal possibly lies within the need to rescue abandoned bananas or finding 101 uses for the bag of lemons your neighbour keeps dropping off. And that's where this lemon drizzle comes in handy. It's the kind of recipe you lean on when you need a reliable but completely decent cake, one that continues to impress no matter how many times you make it. It is the second recipe in our yoghurt series. We'll be making the best bakes and indulgent desserts using NutriDay full cream yoghurt. If you missed the Strawberry yoghurt donuts, I'll add the link to the recipe at the bottom of the page. So many of you have made them! Some in donut tins, others as muffinish donuts. I have loved seeing all your creatives bakes.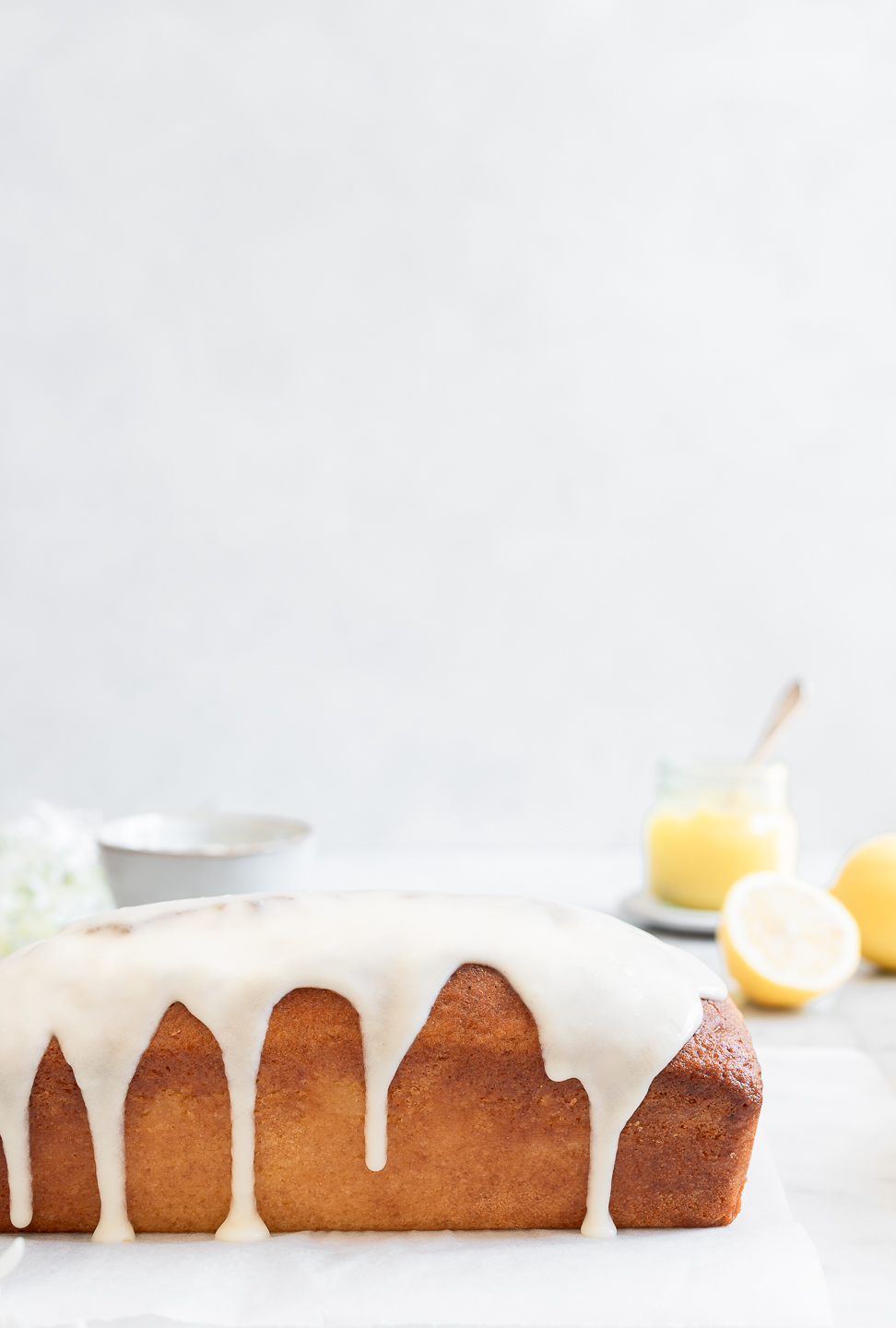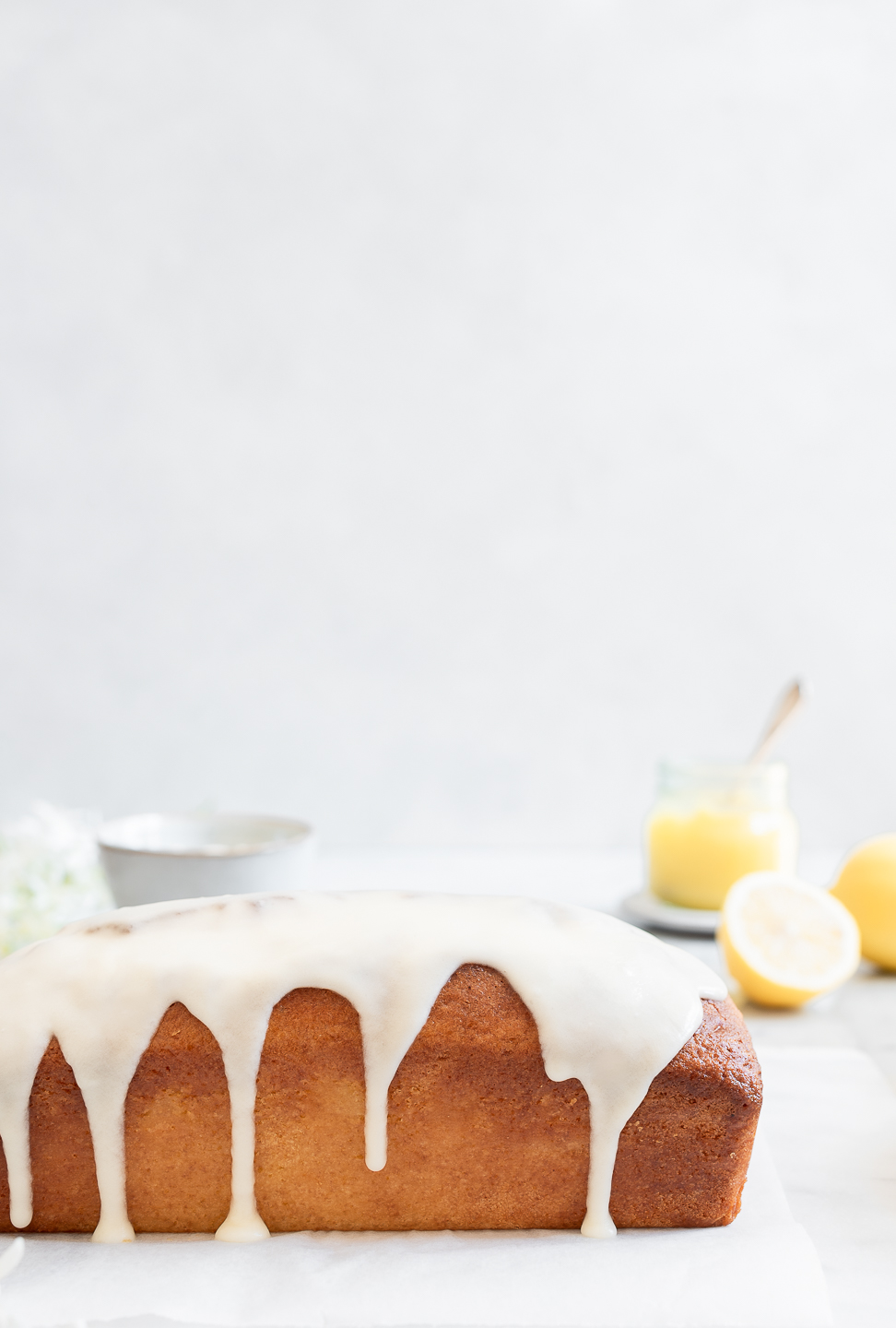 What makes a good lemon drizzle cake?
I've played with ratio's of flours, liquid to dry, oils versus fats and finding the most acceptable level of sweetness. Here's what I found works best. In place of butter, I have used a light olive oil. It adds a lively fresh flavour and pairs so well with lemons. Along with the tangy creaminess of the vanilla yoghurt, it helps keep the loaf fresh and light. The addition of almond flour lends a toned-down nuttiness which I love. Be generous with the lemon zest. Lemon skin oils are concentrated flavour enhancers. Brushing the loaf on all sides with the lemon drizzle ensures every mouthful is memorably good.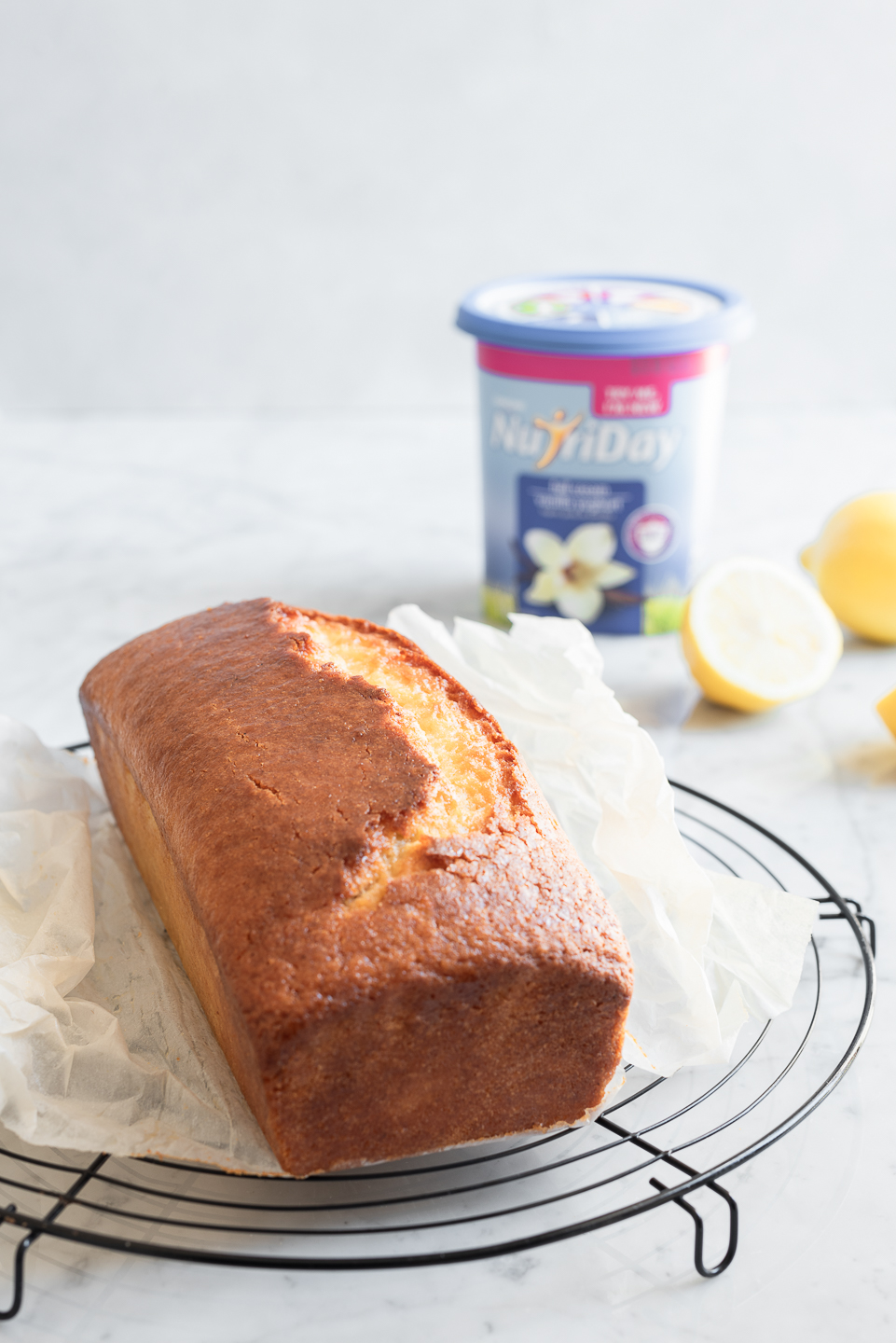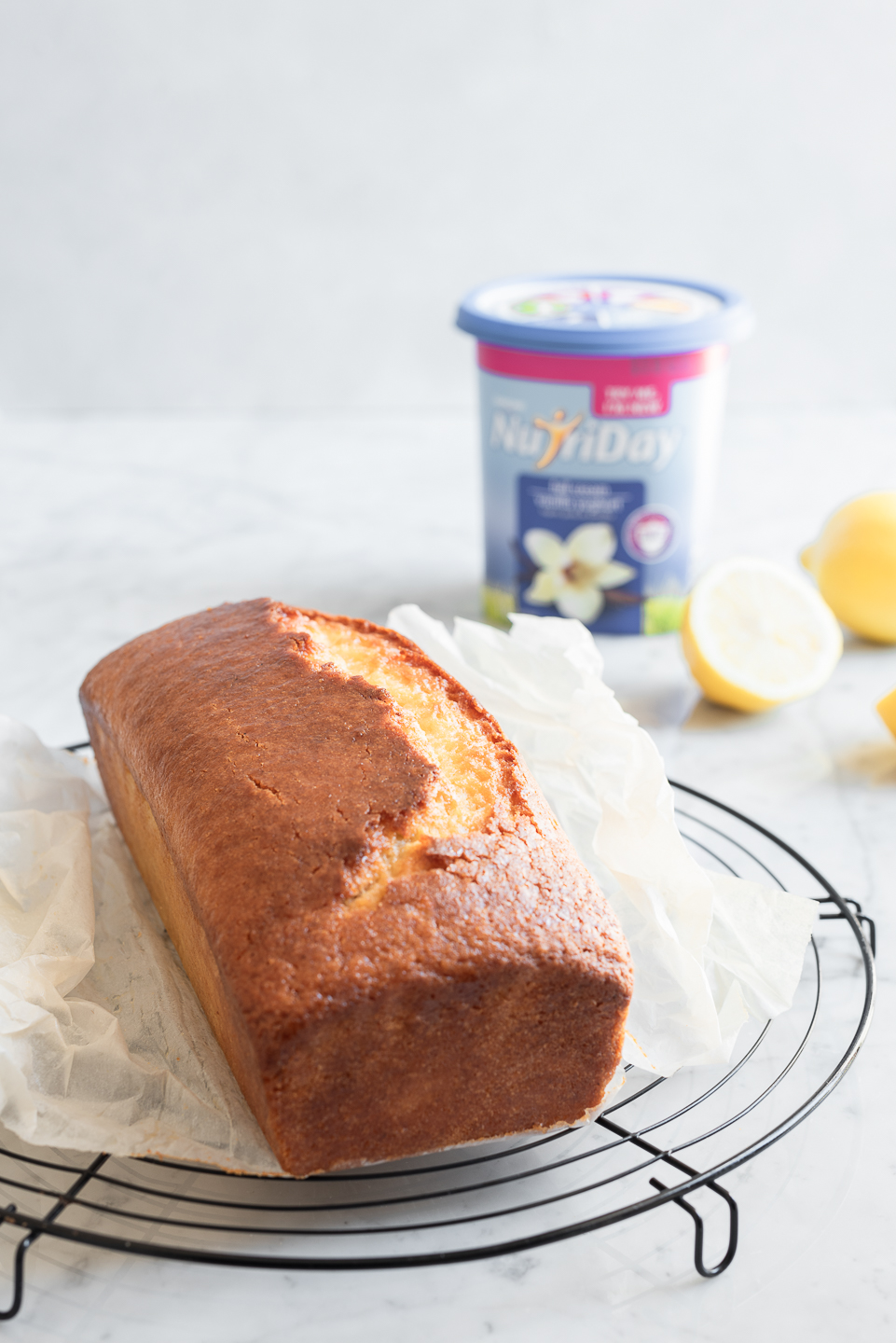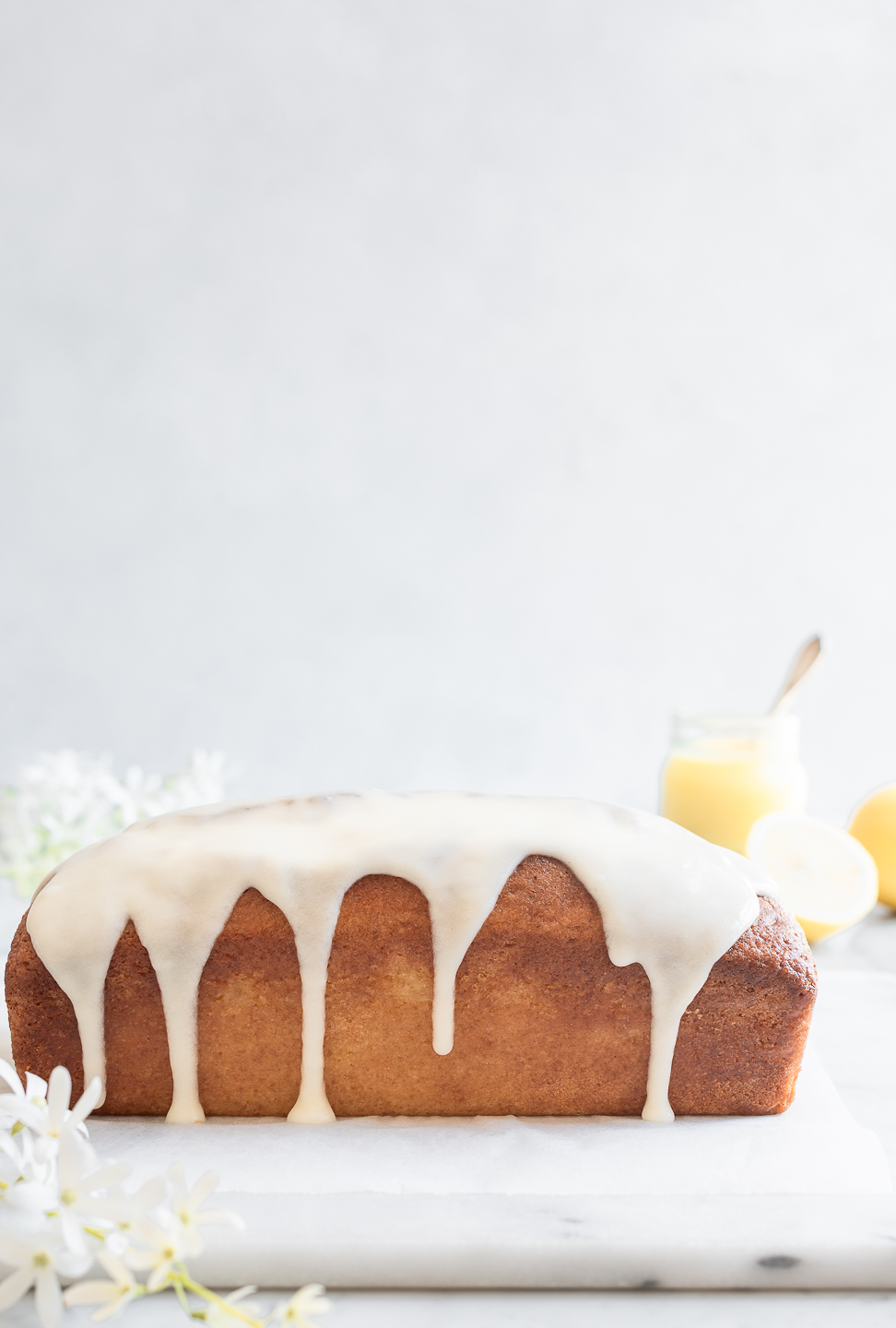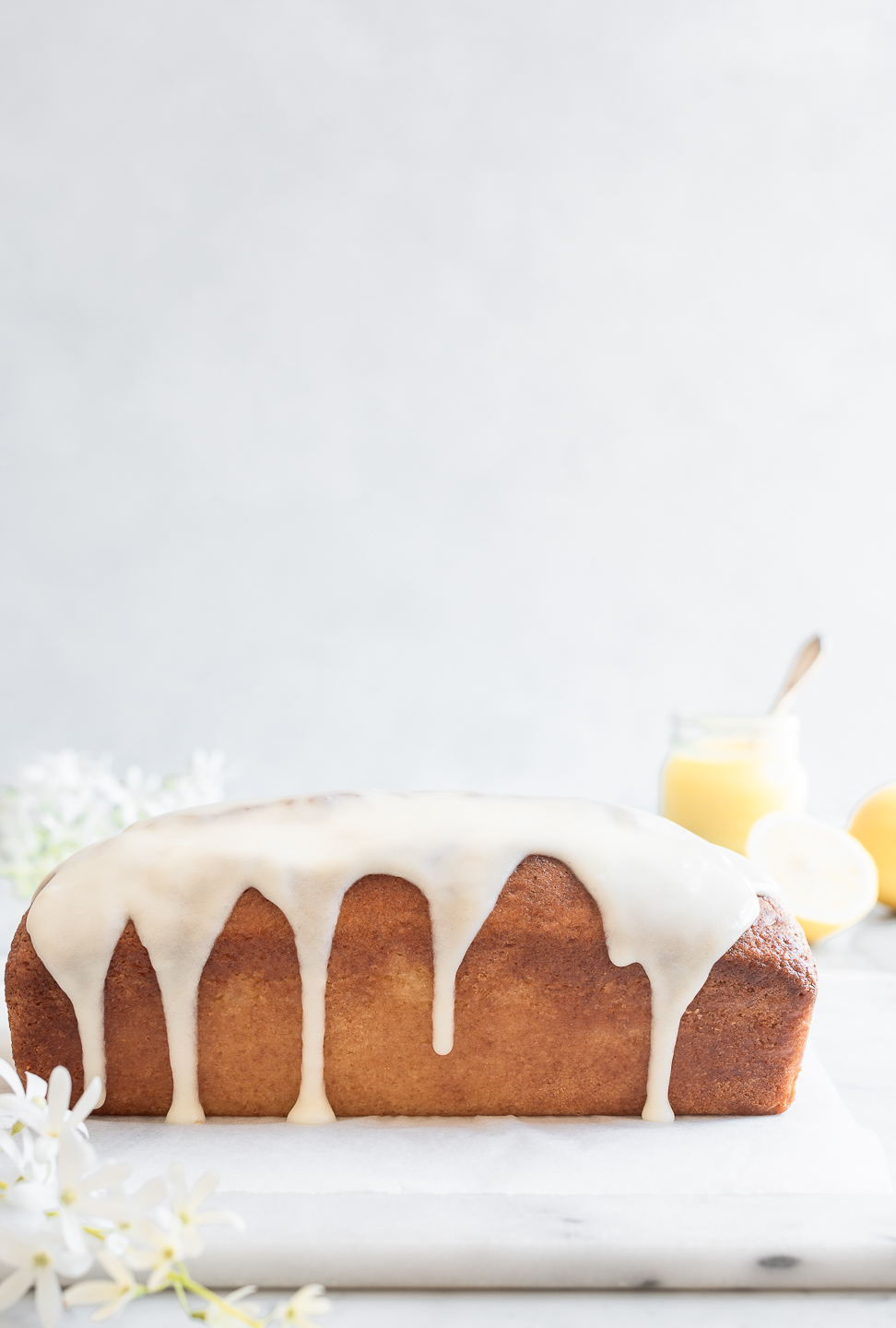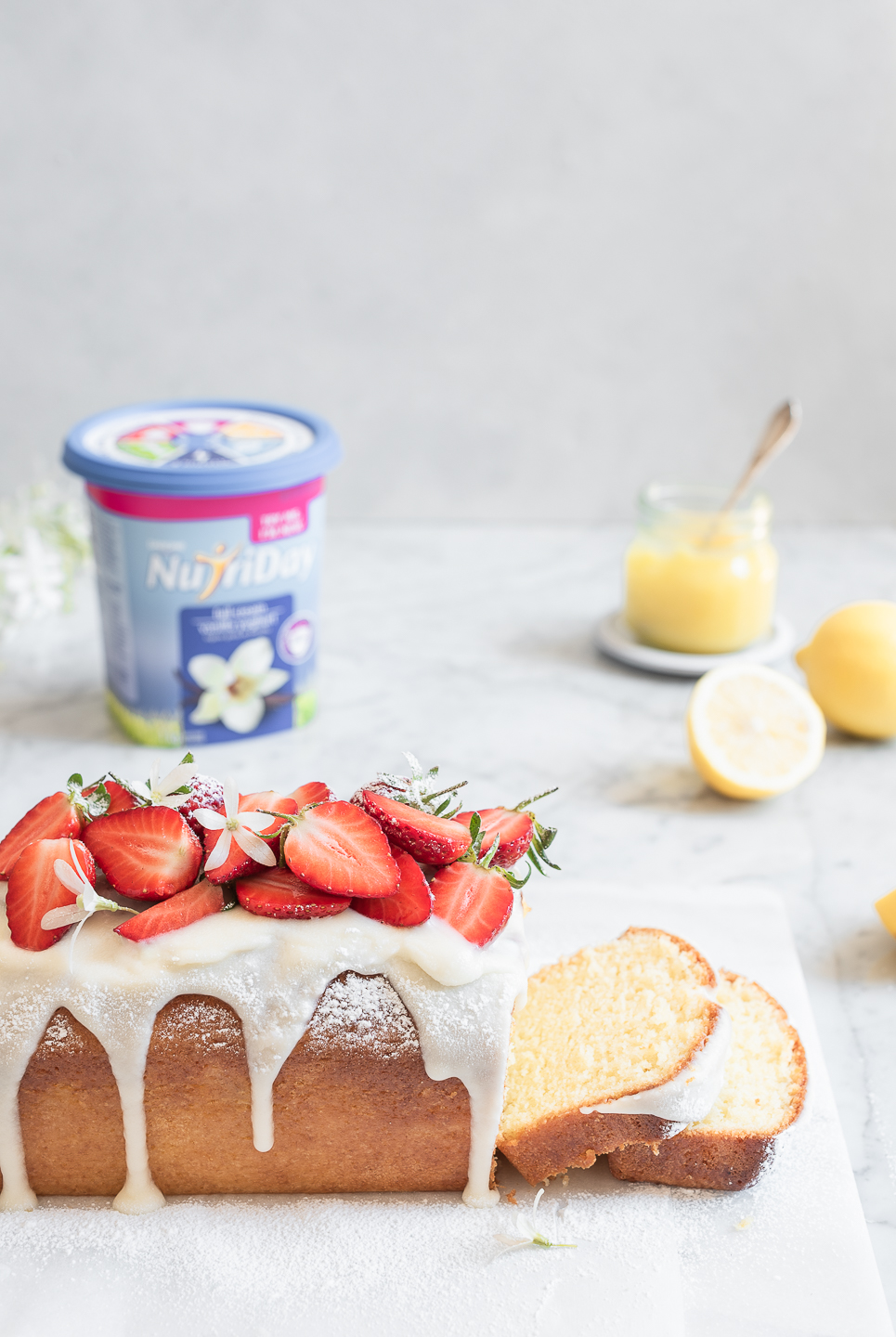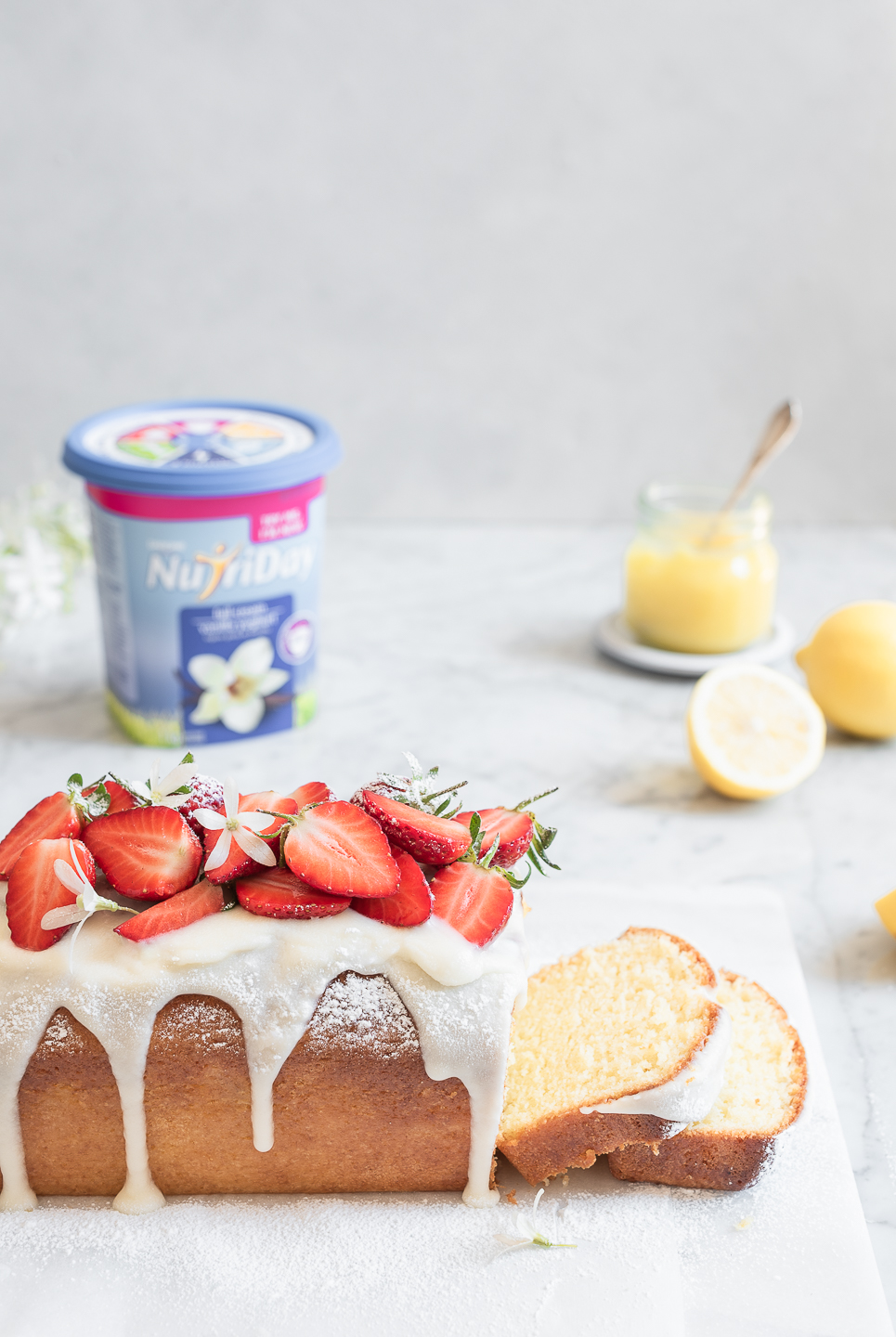 The Best Lemon Drizzle Cake
Makes 1
225g (1 1/2 cups) cake wheat flour (all-purpose flour)
75g (3/4 cup) almond flour
7,5ml (1 1/2 teaspoons) baking powder
1/4 teaspoon fine salt
180g (3/4 cup plus 1 tablespoon) castor sugar
125ml (1/2 cup) light olive oil
180ml (3/4 cup) NutriDay Full Cream Vanilla Yoghurt
3 eggs
zest of 1 lemon (1 tablespoon)
Lemon Drizzle
80ml (1/3 cup) lemon juice
50g (1/4 cup) granulated sugar
Glaze
1 cup icing sugar, sifted
60ml-80ml (1/4-1/3cup) fresh cream
Lemon Curd Cream
250ml (1 cup) fresh cream
60ml – 80ml (1/4 – 3/4 cup) lemon curd
Preheat the oven to 180º C. Grease and line a 22-10cm loaf tin with baking paper.
Sift the cake flour, almond flour, baking powder and salt into a mixing bowl.
Place the castor sugar, olive oil, NutriDay Vanilla Yoghurt, eggs and lemon zest in a large jug. Whisk together until all the ingredients are well combined. Add the wet ingredients to the sifted flour and mix until the batter is smooth.
Scrape the batter into the lined tin and smooth over with the back of a spoon. Tap the tin lightly on the counter to remove any air pockets.
Bake for about 55-60 minutes or until a cake tester comes out clean. Rest for 10 minutes in the tin, then lift and transfer to a wire rack.
For the drizzle, heat the lemon juice and sugar in a small saucepan. Simmer for 2 minutes then brush the hot syrup over the cake on all sides.
To make the glaze, whisk the icing sugar and cream together until smooth. I start with 60ml cream, adding more until the ideal pouring consistency is reached.
For the lemon curd cream, whisk the cream until it holds soft peaks. Add the lemon curd and swirl through gently.
Finish with fresh strawberries if you like. Serve with the lemon curd cream alongside.
If you need a recipe for an easy lemon curd, here's my 4-minute recipe that I use time and again.
For more easy loaf recipes, you may like to take a browse through here:
Jammy Strawberry Yoghurt Donuts
Frosted peanut butter banana bread