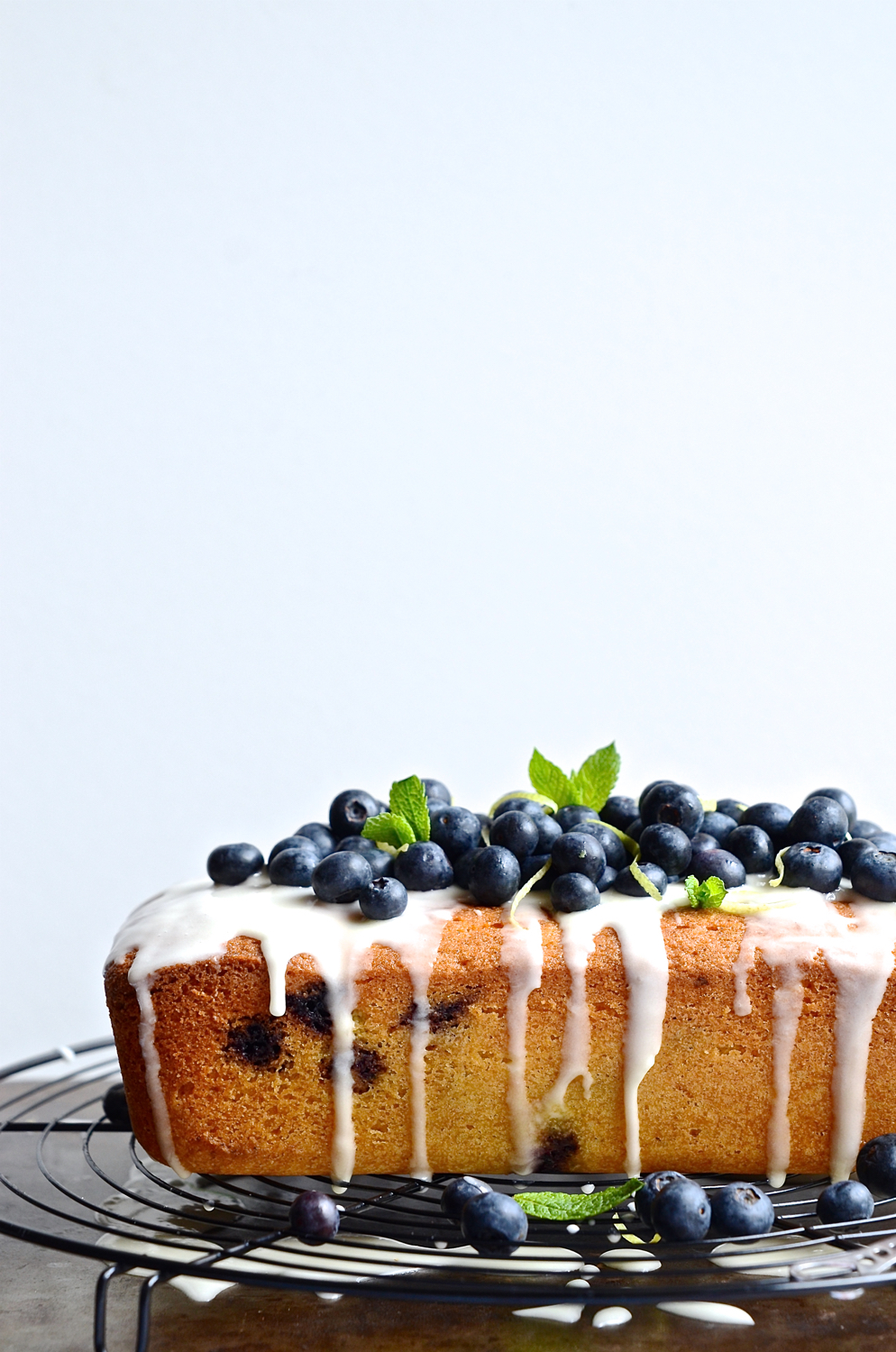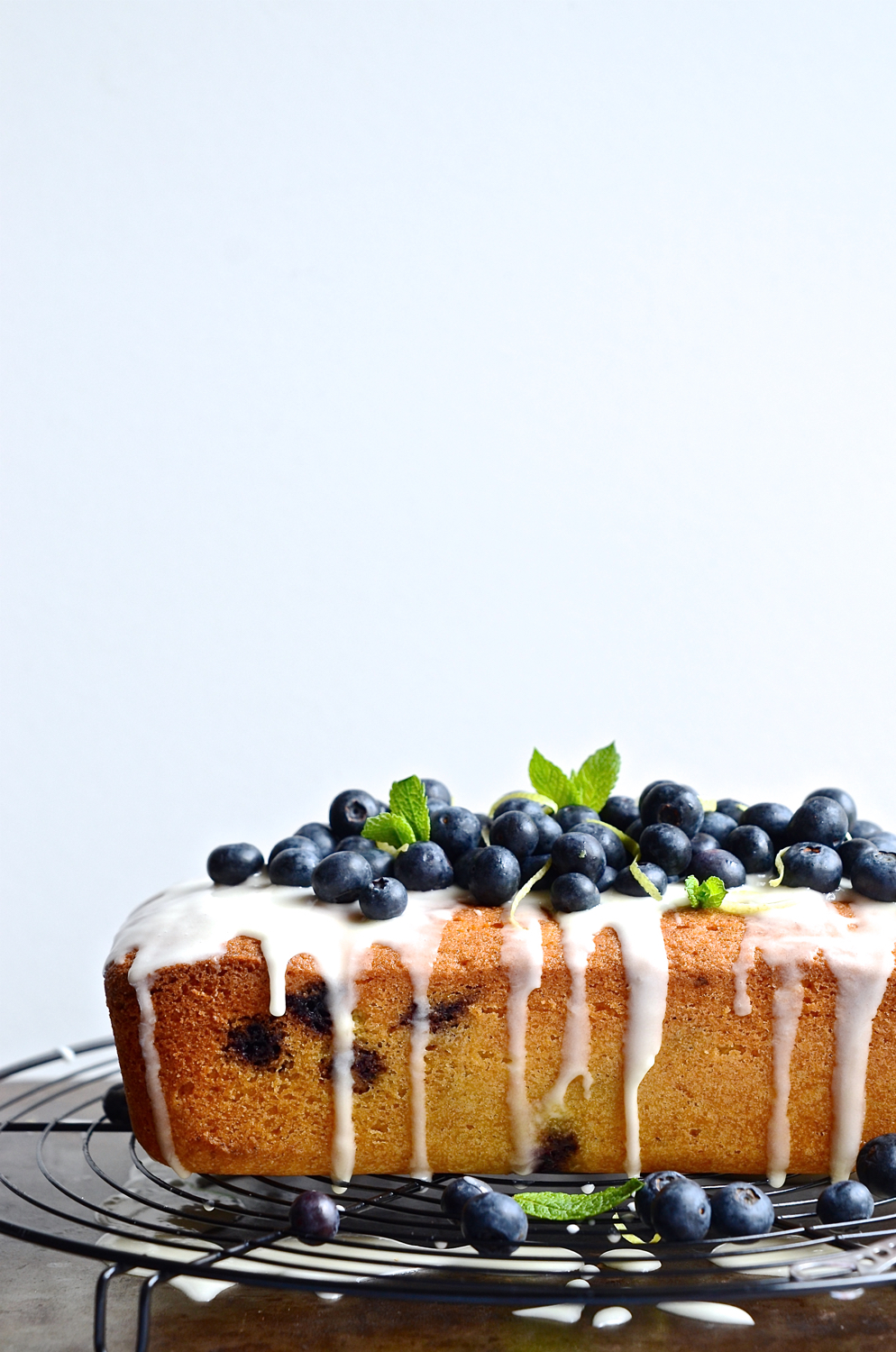 This is possibly one of the best baking recipes I've made since starting my food blog. It's hugely popular and so simple to make. If a buttery blueberry semolina tea loaf drenched in lemony crème fraîche drizzle sounds like your kind of delicious, this recipe is for you. While loaf cakes sound all casual and homey, they're also the easiest tea time treat. My semolina tea loaf will not disappoint. When developing recipes from scratch, it's rare that the first trial bake works perfectly. This one did.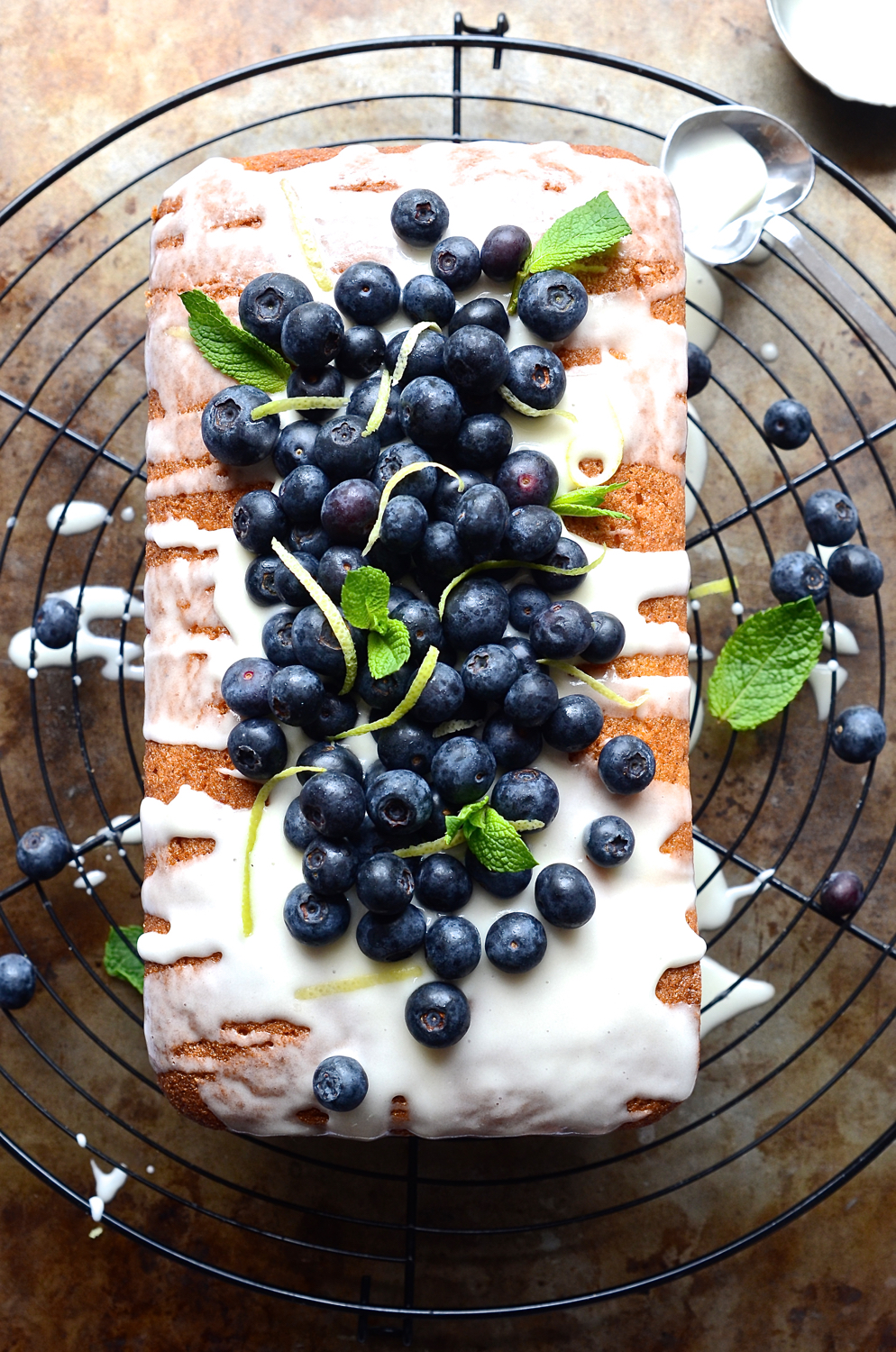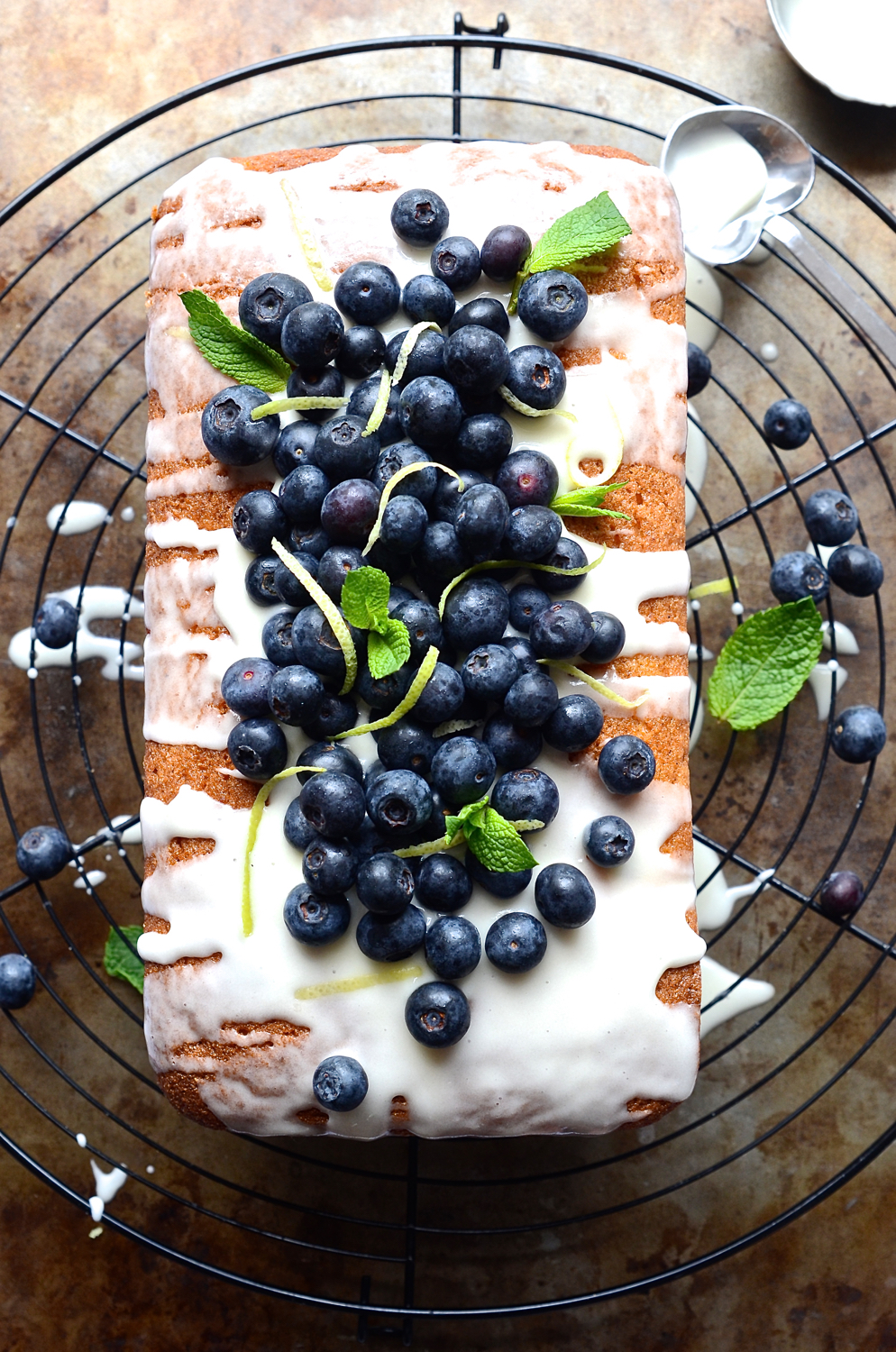 For this tea loaf I used a combination of cake flour and semolina. The semolina adds a toothsomeness characteristic of many Middle Eastern bakes. So while it's not strictly a Middle Eastern recipe, the semolina will transform it into something quite special. Seldom do I use all butter when baking. I prefer to divide the fats between butter and oil. This cake however, is all about the rich buttery-yellow crumb, so it's an all-butter bake. I've added blueberries to the batter and then on top, as well. Every baker needs a good loaf and this is a very good loaf. It's fuss-free, un-flopable. I'd make it this weekend and serve it for Sunday tea.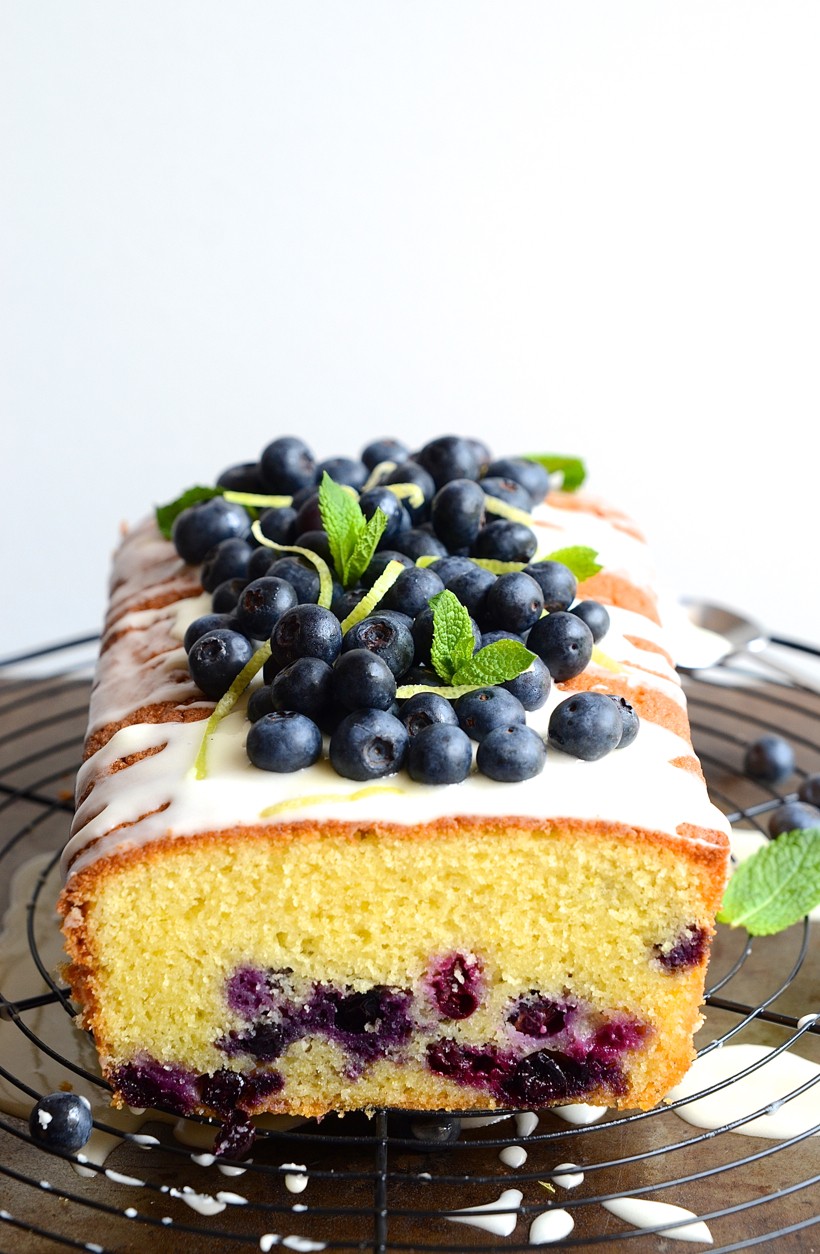 Blueberry semolina tea loaf with lemony drizzle
Makes 1
Blueberry cake
200g butter, at room temperature
180g castor sugar
3 eggs
1 teaspoon vanilla extract
zest and juice of 1 lemon (40ml juice)
200g all-purpose cake flour
80g white semolina
1/4 teaspoon salt
2 teaspoons baking powder
150g blueberries
Drizzle
30ml lemon juice
100g confectioner's sugar, sifted
2 tablespoons crème fraîche
125g blueberries
lemon zest
mint sprigs
Preheat the oven to 180º C. Grease and line a 22cm loaf tin with parchment paper, extending the paper over the sides to create a 'handle'. This will help to lift the cake out when baked. Beat the butter and castor sugar together until light and fluffy. Add the eggs, one at a time, beating well after each addition. Mix in the vanilla extract, lemon zest and juice. At this point the mixture will appear to curdle, but will correct after the addition of flour.
Sift together the flour, semolina, salt and baking powder. Add the dry ingredients to the butter mixture, beating on a low speed just until the flour is incorporated. Fold the blueberries in and spoon the batter into the baking tin. Smooth over with the back of a spoon and tap firmly to settle the batter. Bake for 50-55 minutes. Before removing the loaf from the oven, test with a skewer to ensure it is baked through.
Rest in the tin for at least 20 minutes before turning out and allowing to cool completely. To make the drizzle, whisk together the lemon juice, confectioner's sugar and crème fraîche. Drizzle over the cooled cake and pile on the  remaining blueberries. Finish with lemon zest and mint sprigs.
There's nothing better than incorporating seasonal fruit into cake and muffins. Here are several blueberry recipes that you might love:
Blueberry chocolate cobbler pudding
Nectarine galette with blueberries and wholemeal pastry
Blueberry coconut crumble muffins