Nectarine galette with blueberries and wholemeal pastry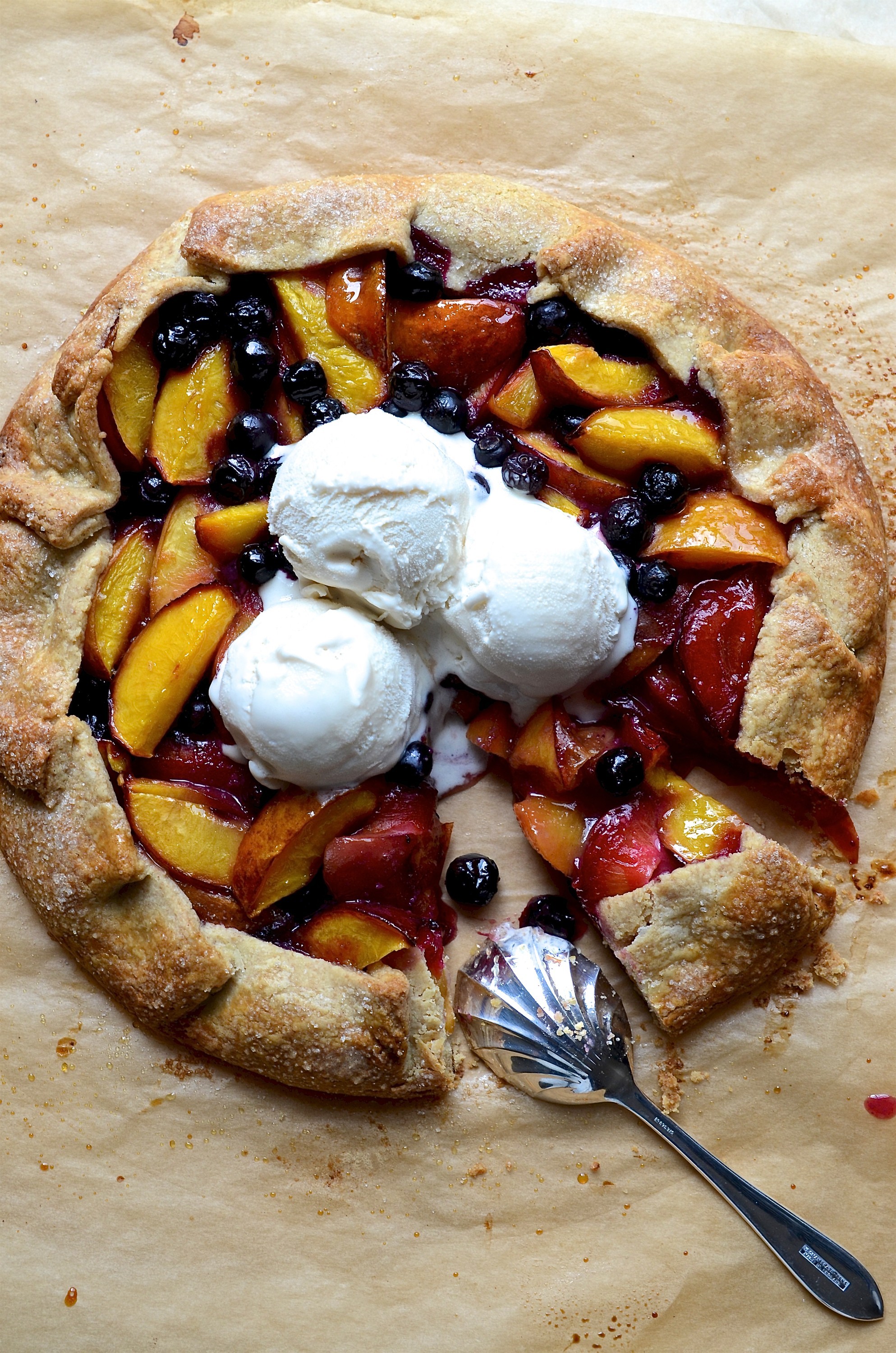 Galettes are my favourite summer dessert. Filled with ripe fruits and wrapped in a buttery pastry, it has to be the most delicious way to eat the season. While there's still a glut of nectarines, this is definitely a dessert you want to make.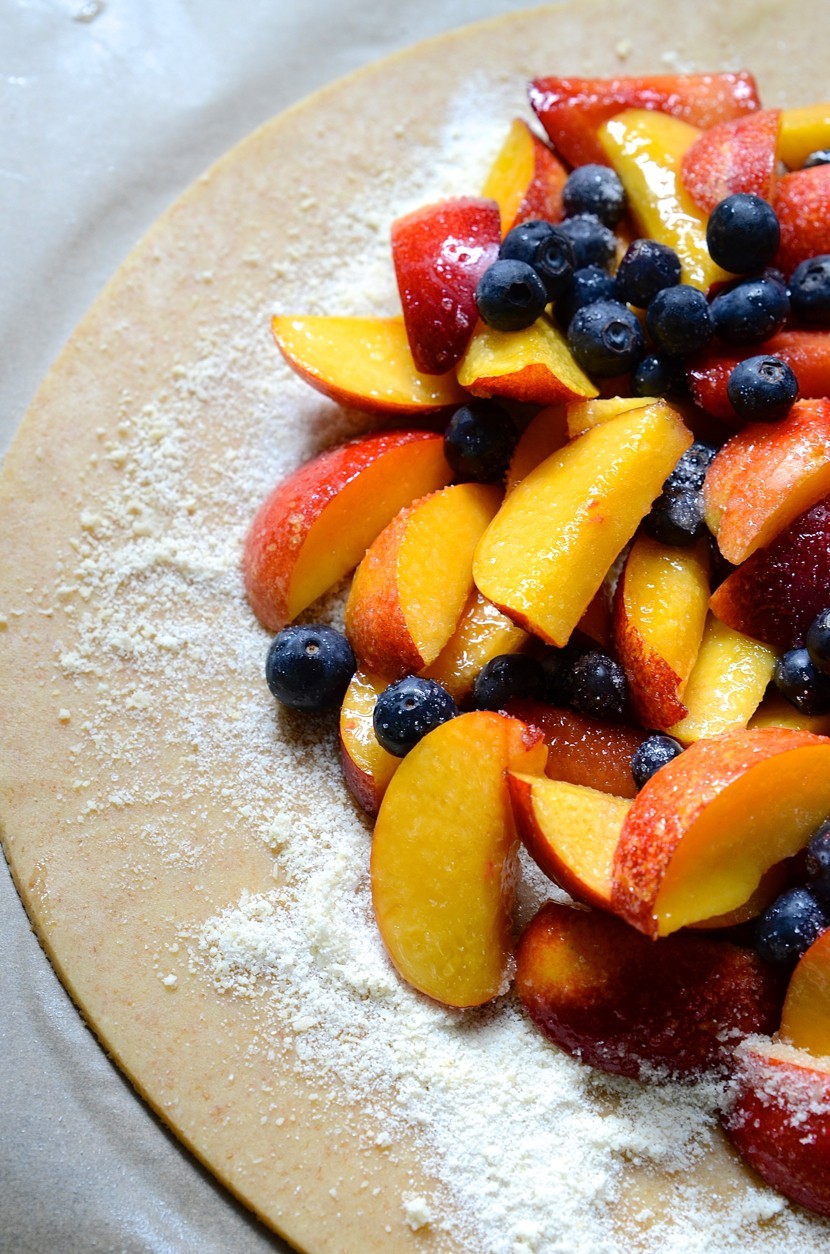 The advantages of eating pie is clear. Although a galette isn't really a pie in the traditional sense, but I suppose, the French equivalent. It can be either savoury or sweet. A free-form pie does away with the need for blind baking, which could put one off from loving pie. It's more rustic and haphazardly-shaped but equally delicious.
For this recipe, I've combined plain and wholemeal flour. The result is a nuttier tasting flaky pastry with a toothsome bite. I serve the galette warm so the pastry remains crisp, usually with vanilla bean ice cream or thickened cream.
I demonstrated this galette on Expresso, SABC 3's feel good breakfast show. Here's the link for the easy how-to.


Nectarine galette with blueberries and wholemeal pastry
170g cold butter, cubed
160g all purpose cake flour
80g wholemeal flour
1/4 teaspoon salt
2 tablespoons castor sugar
3 – 4 tablespoons cold water
Filling
8 -10 nectarines, pitted and sliced into segments
2 dark skinned plums, pitted and cut into segments
125g blueberries
3 – 4 heaped tablespoons granulated sugar (depending on the sweetness of the fruit)
2 tablespoons almond flour
1 tablespoon all purpose cake flour
1 heaped tablespoon semolina
egg wash (1 whole egg, whisked with a tablespoon water)
granulated sugar for finishing
vanilla bean ice cream, for serving
To make the pastry, place the cake flour, wholemeal flour, salt and castor sugar in the bowl of an electric mixer, fitted with the paddle attachment. Add the butter and pulse until fine breadcrumb stage. Add the water and mix just until the dough comes together. Do not over-mix at this point or the pastry will toughen and loose its light, flaky texture. Wrap in cling film and refrigerate for an hour.
Preheat the oven to 200º C. Line a baking sheet with parchment paper. Roll the pastry out on a well floured board to measure approximately 40cm in diameter.
Transfer the pastry round to the baking sheet. Scatter the almond flour, cake flour and semolina over the base, leaving a 3cm boarder and mix to combine. Place the fruit in a bowl and toss together with the 3 tablespoons sugar.
Pile the fruit into the centre of the pastry, leaving a 3cm border all around.
Fold the edges of the pastry inward, overlapping as you go. Press down quite firmly to secure the pastry in place. Brush the pastry liberally with egg wash and sprinkle with granulated sugar. Bake for 45-50 minutes.