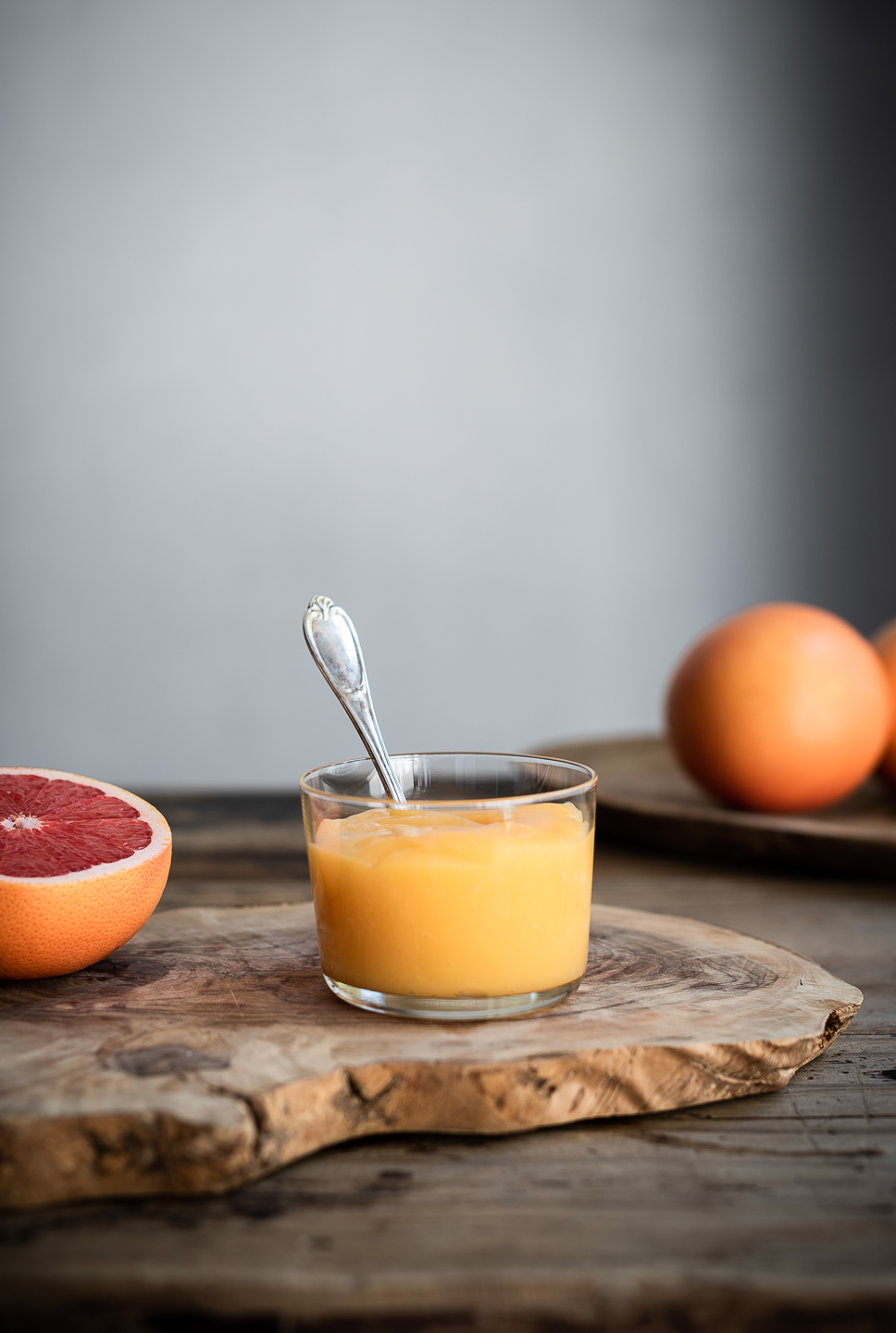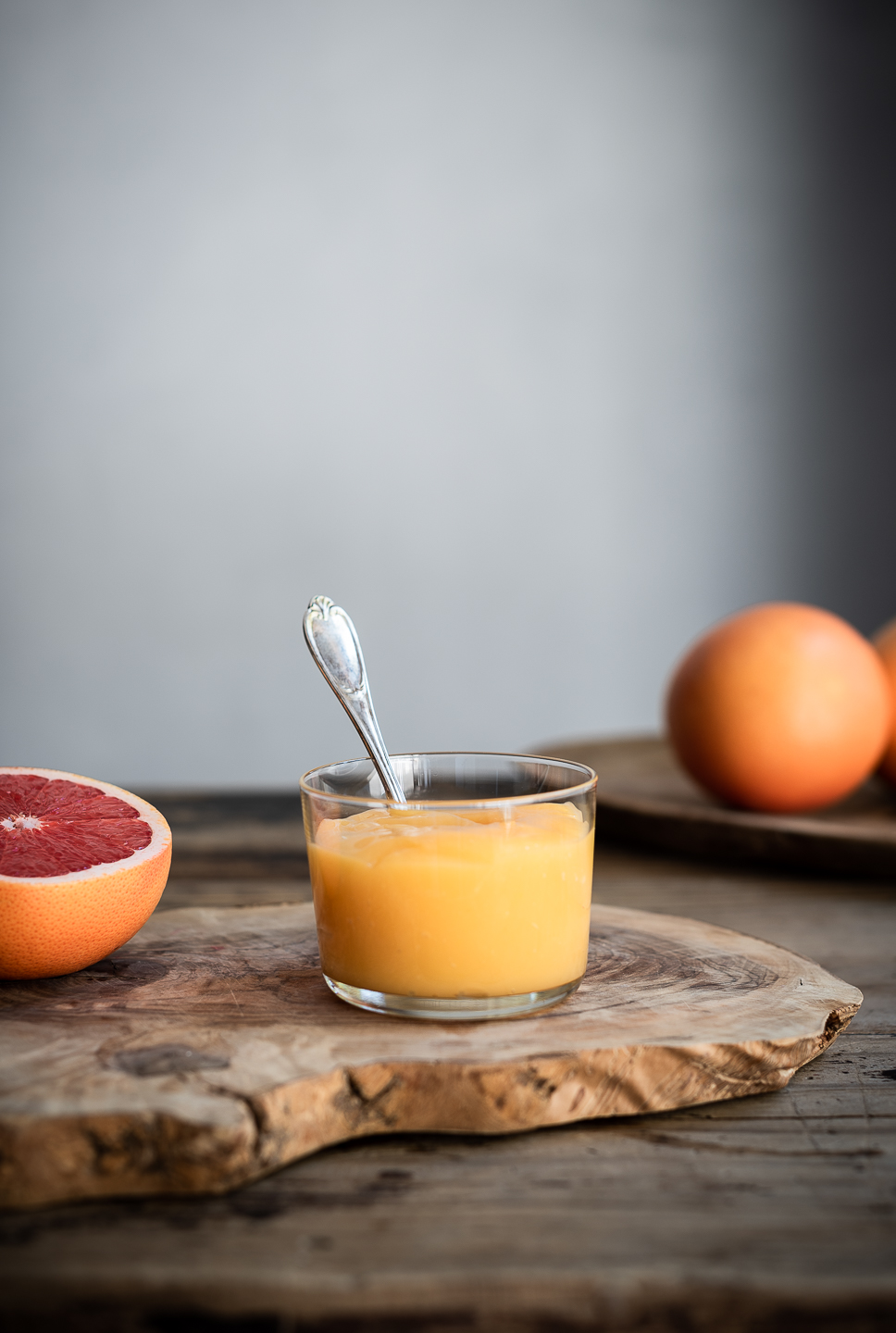 I have a rather special post in store for tomorrow. It involves a swoon-able Mother's Day cake and this ruby grapefruit curd. There'll also be caramel, frosting and flowers. All the things that make celebrating with cake, a necessary indulgence.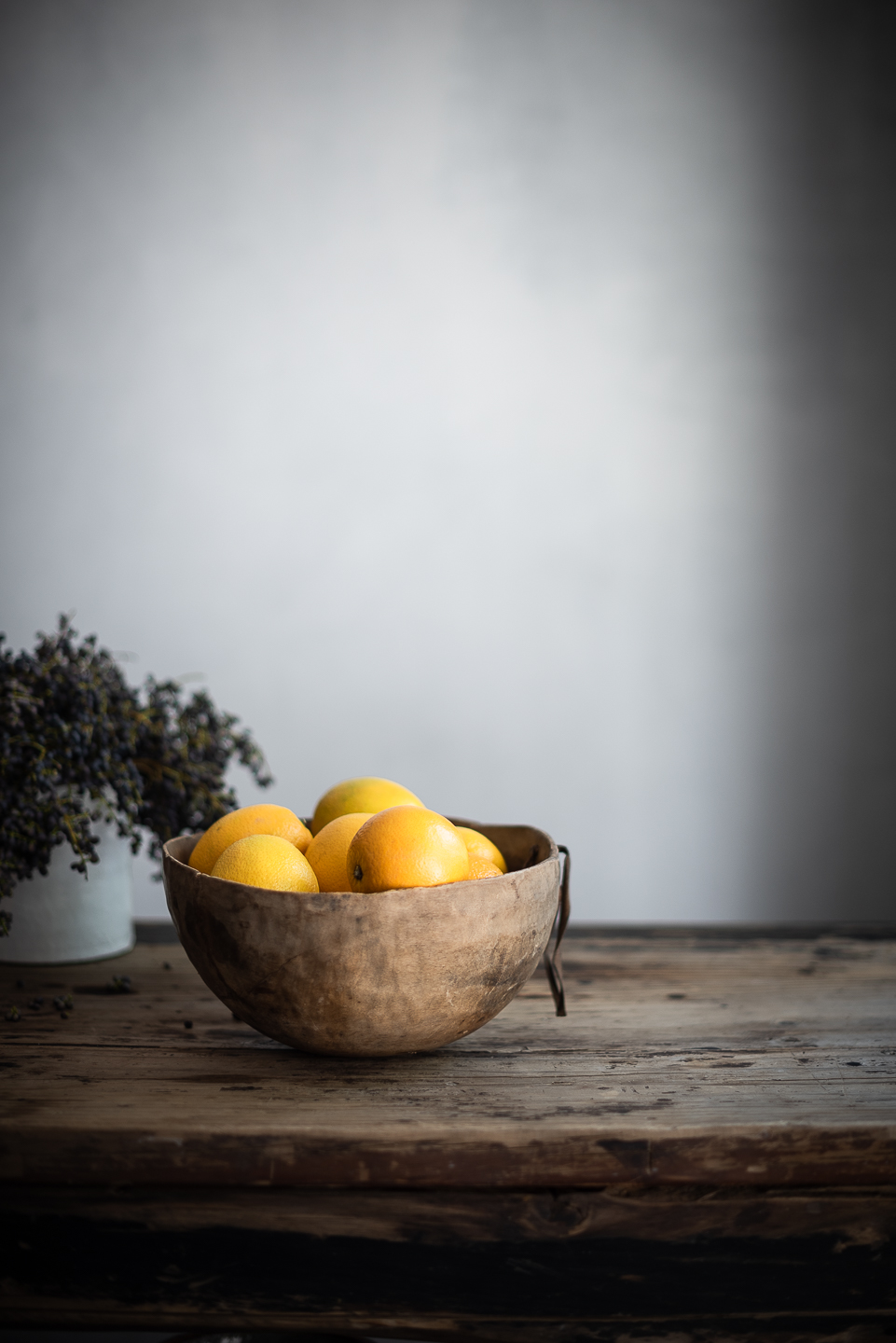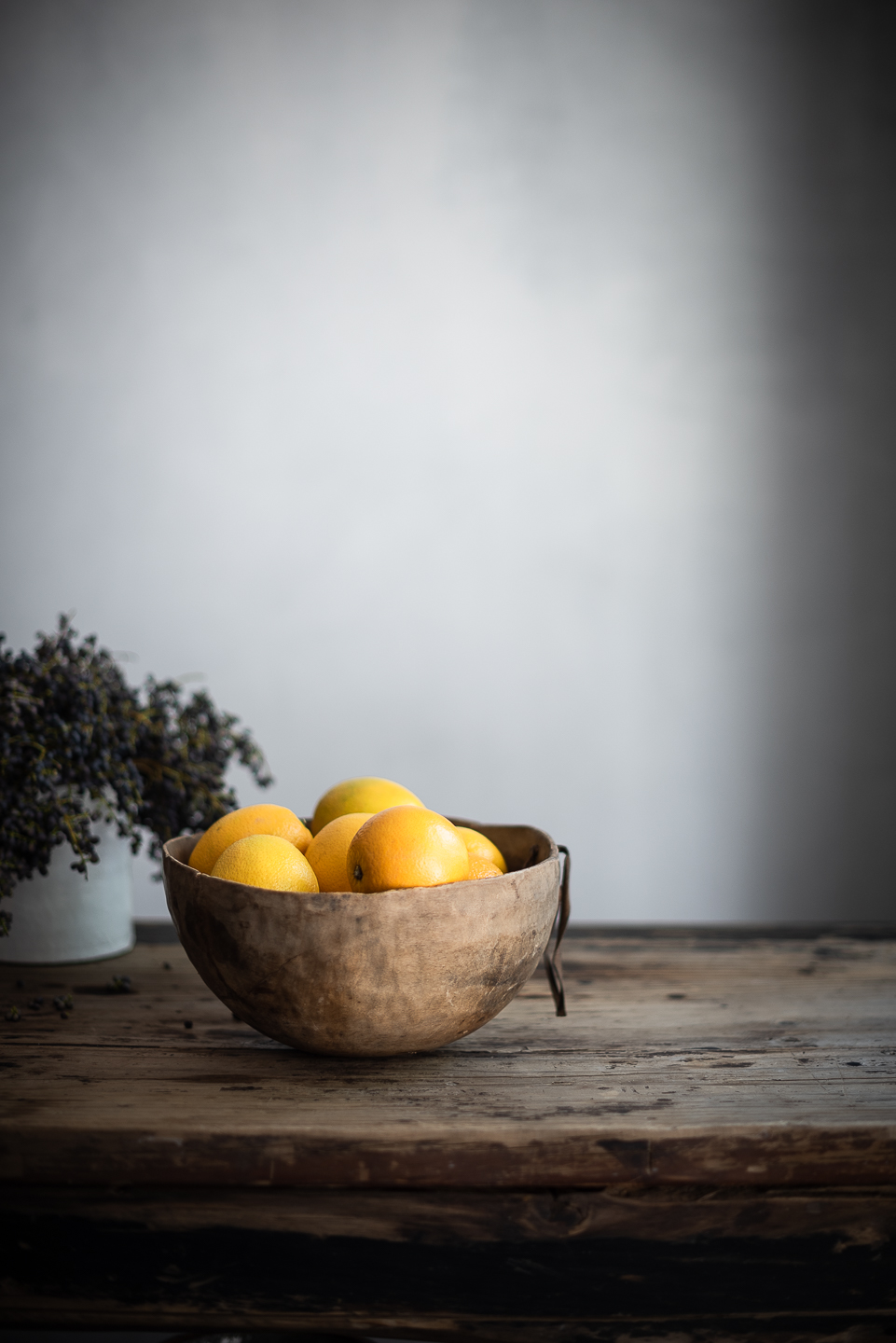 Some years back, my mom-in law shared her recipe for how to make a quick lemon curd with me. Since then, it's the only way I make a curd. It does away with fussy double boilers and the risk of the mixture splitting. In the past, I've used it to make traditional lemon curd and a tart granadilla-orange curd. I'm intent making a blood orange curd this winter, but locally, these citrus beauties are rarer than hen's teeth.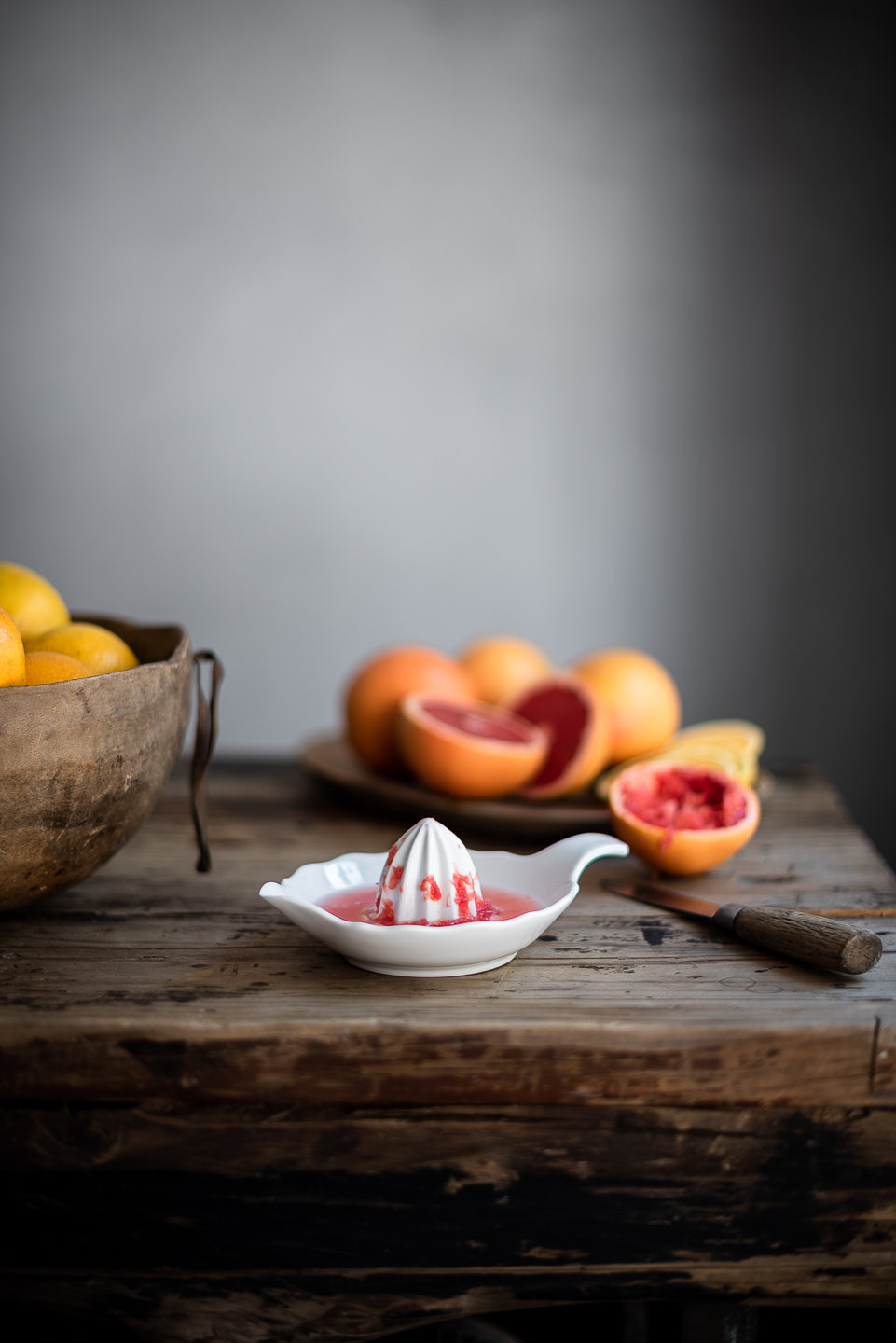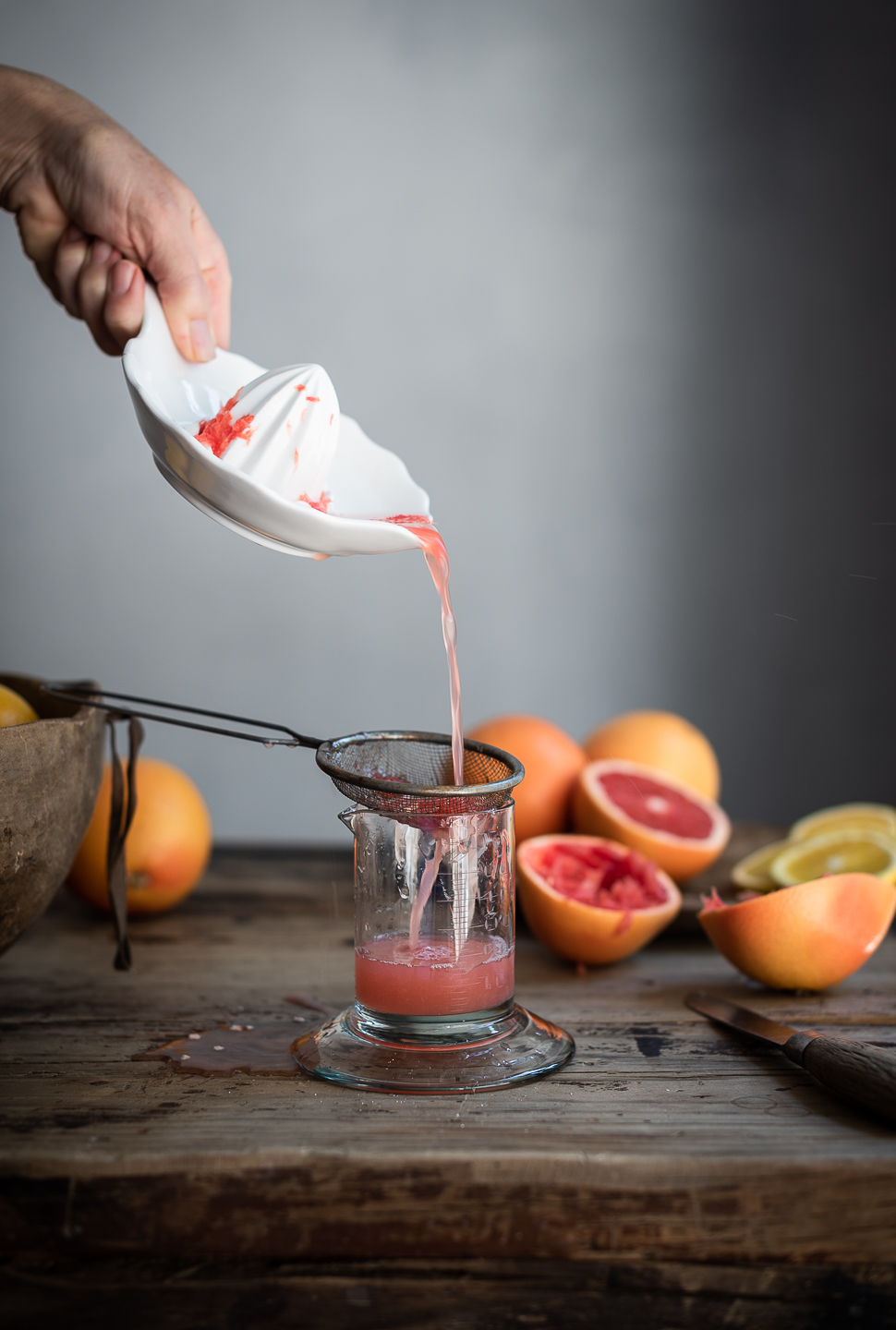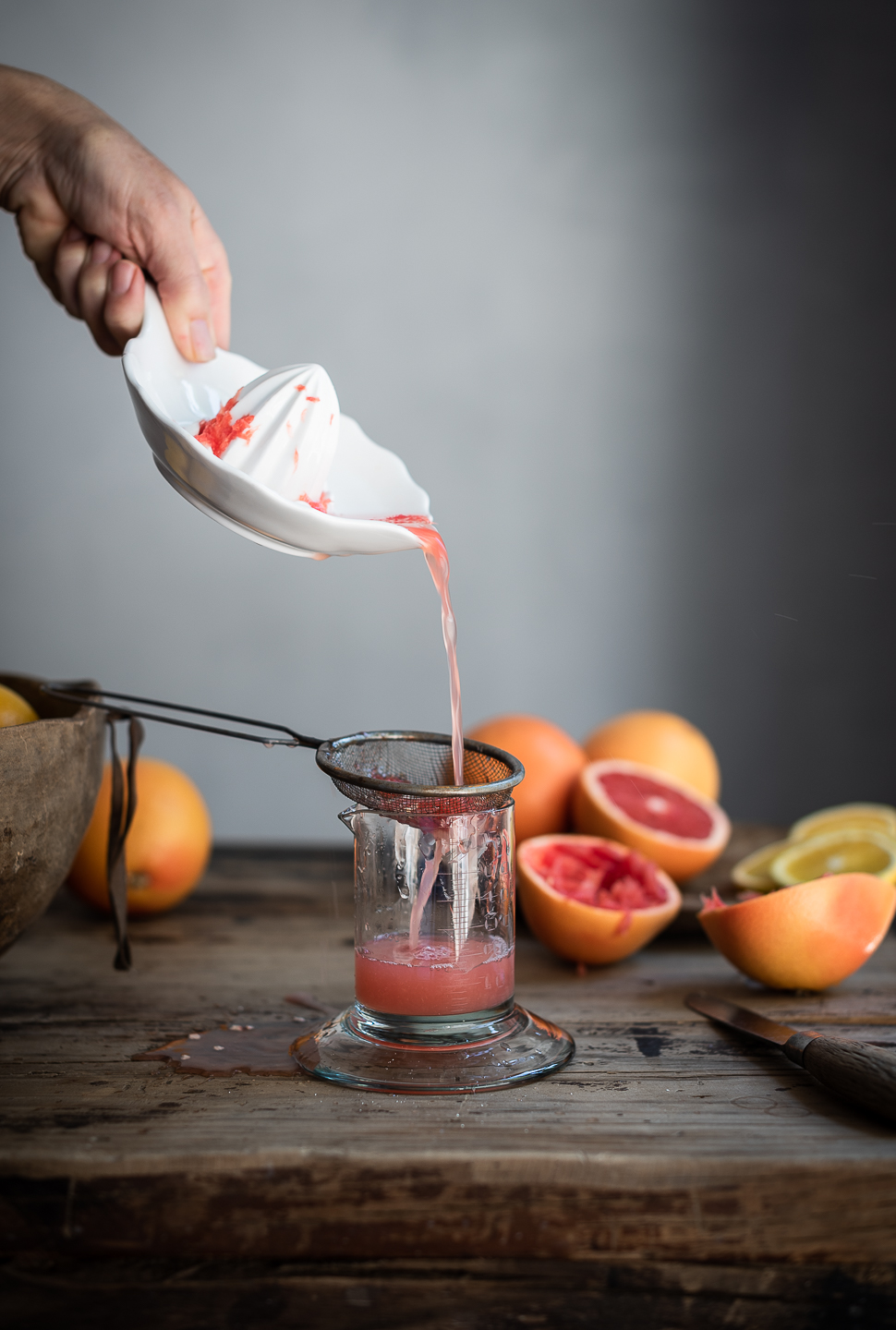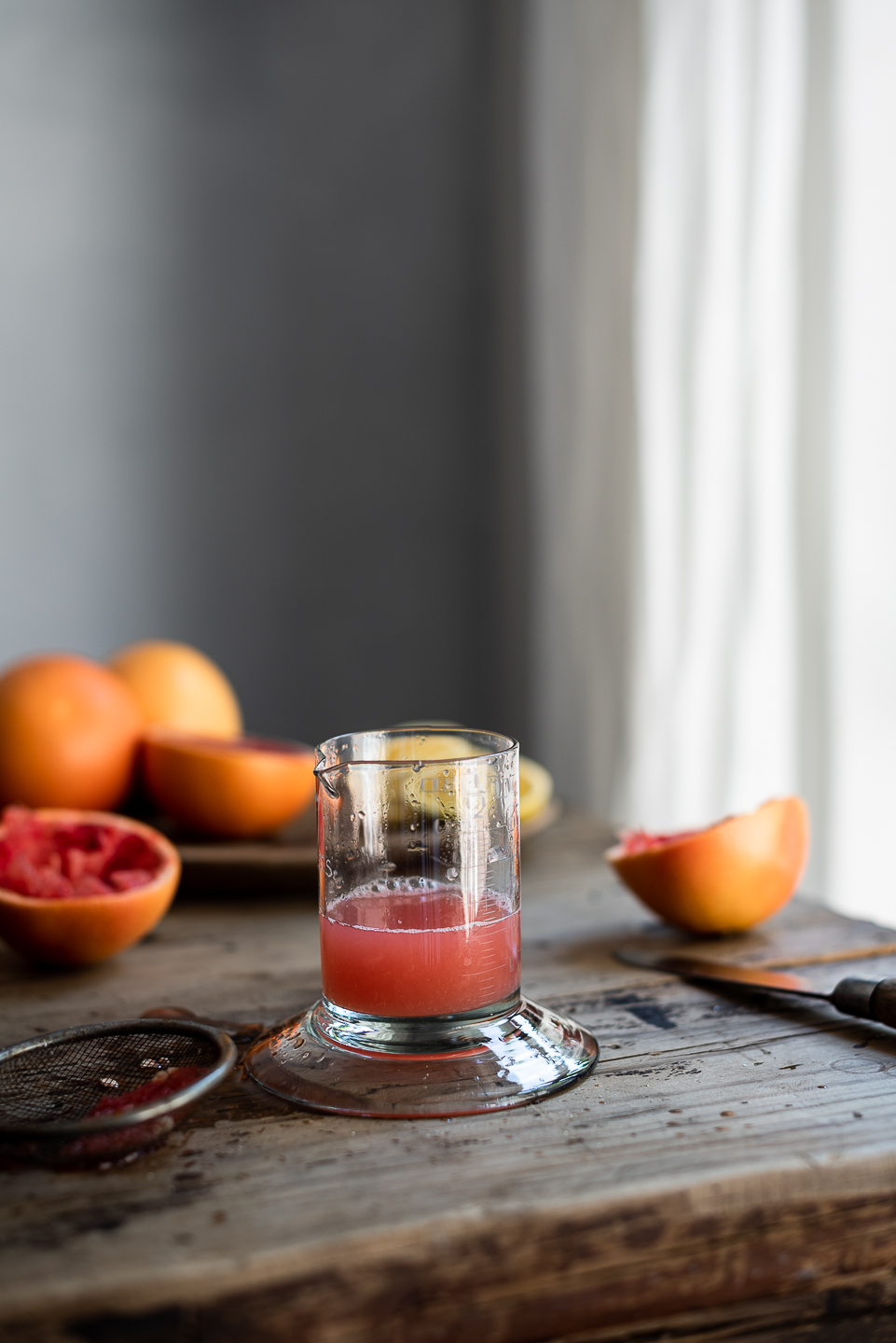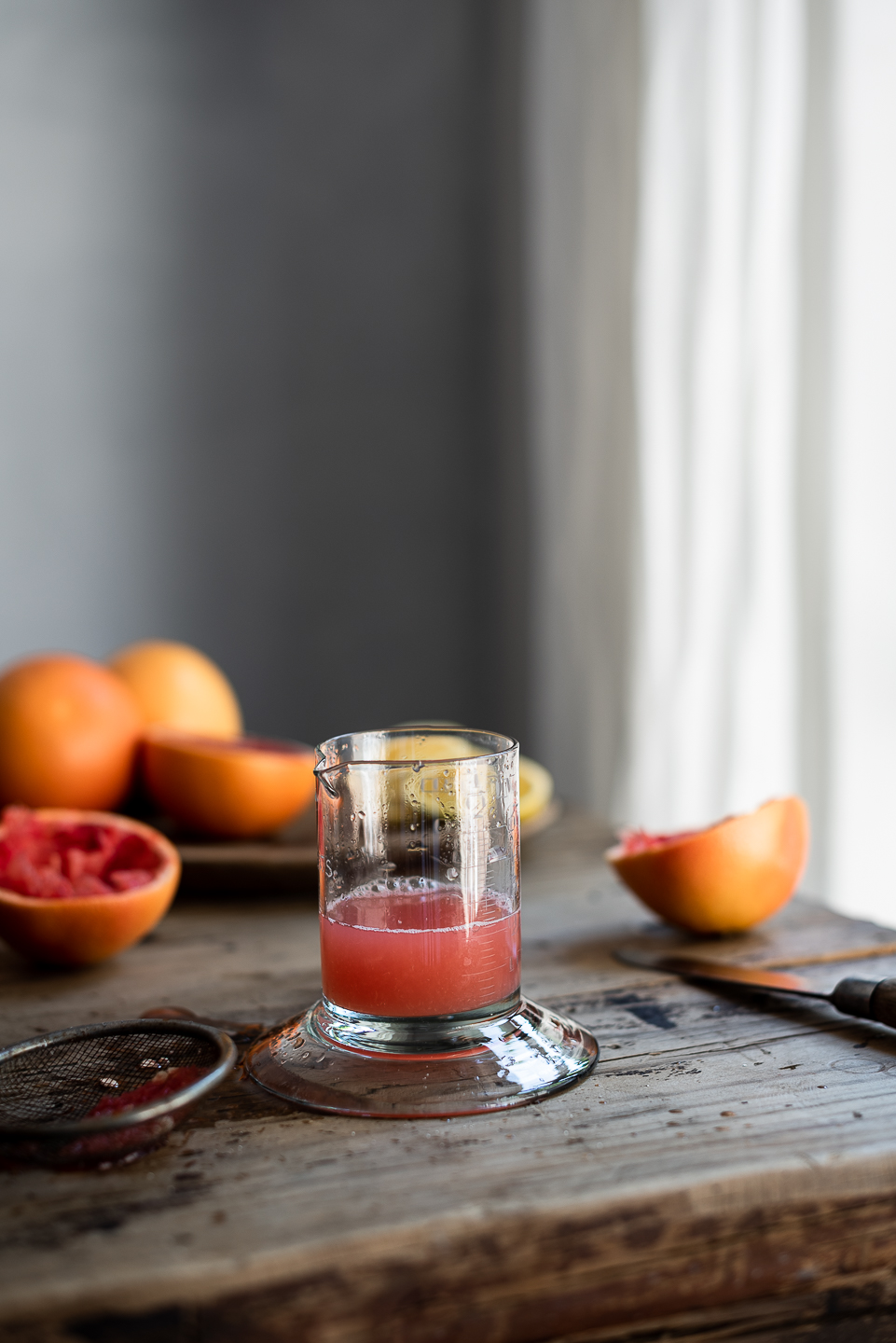 For today's recipe, I'm opting for ruby grapefruit. It lends a slightly bitter note to the curd which I love. To balance the acidity, I've added lemon juice. Its sour character brightens and lifts the taste. Then, and this is an important step, I reduce the juice to concentrate the flavours and to yield a nett volume of 80ml. To thicken and enrich the curd, I add 2 whole eggs plus 2 yolks. The result is a lusciously creamy textured curd. Slather it onto sourdough toast for breakfast or serve with scones and cream for tea. Or, pop in tomorrow for a slice of Vanilla and orange cake with grapefruit curd.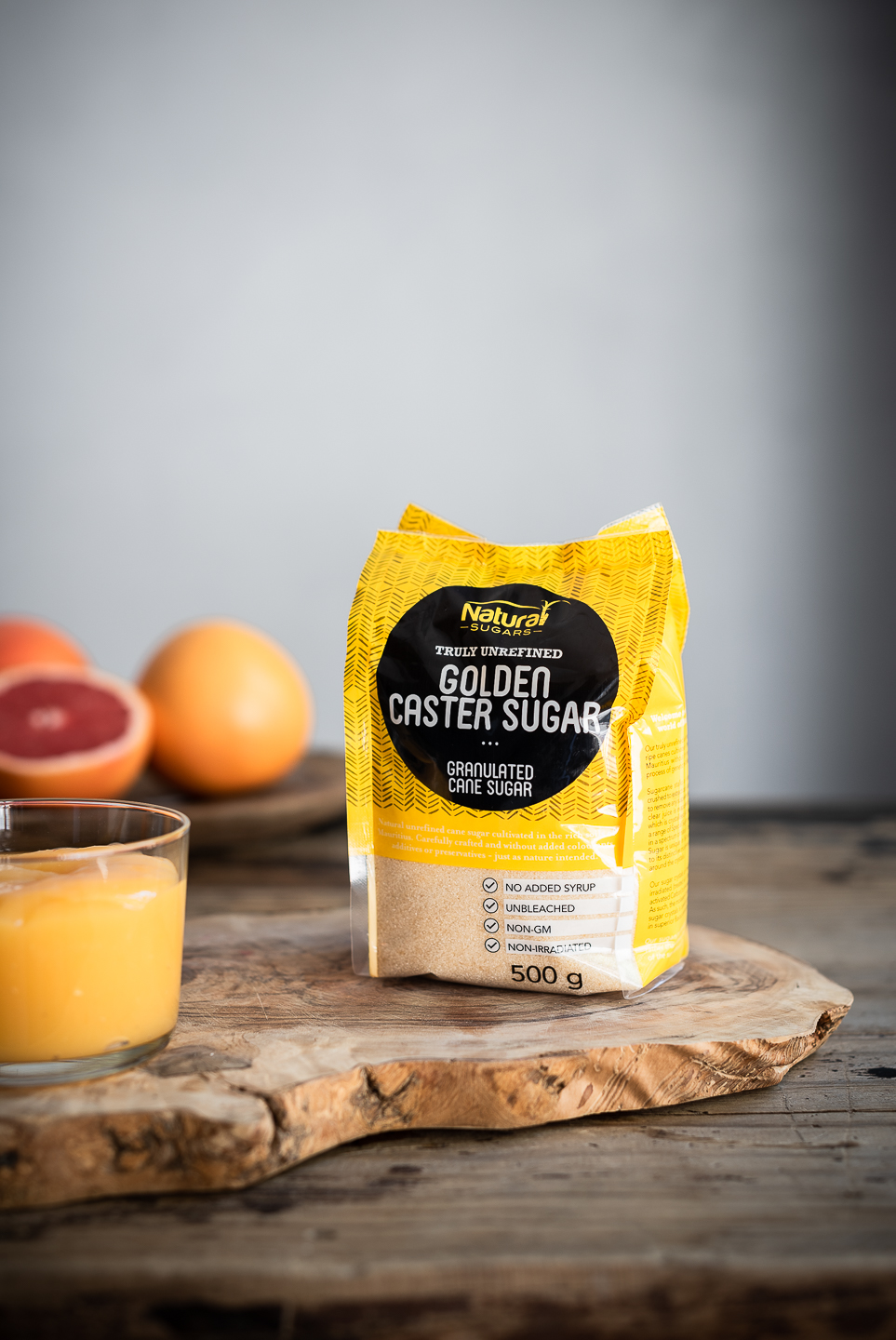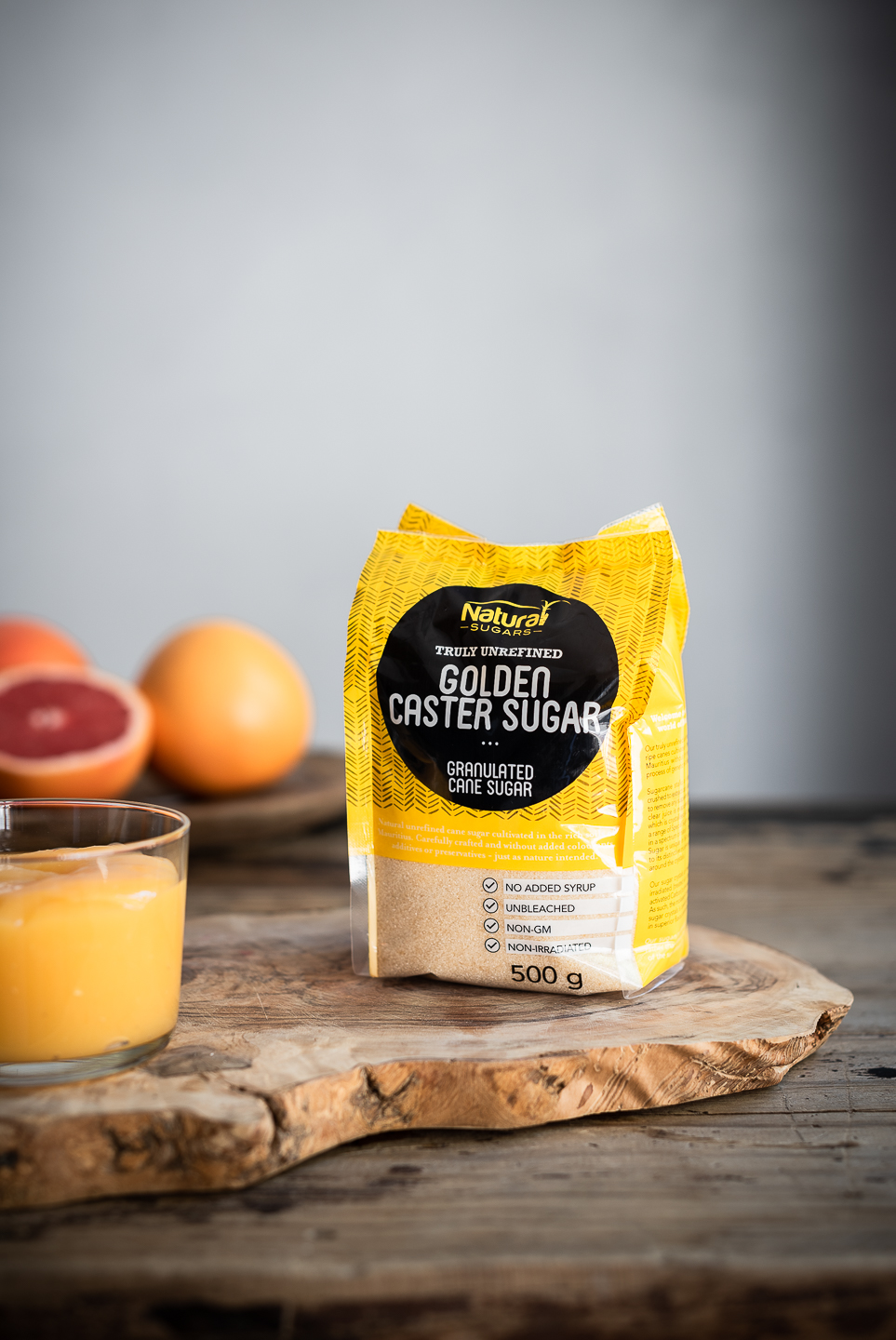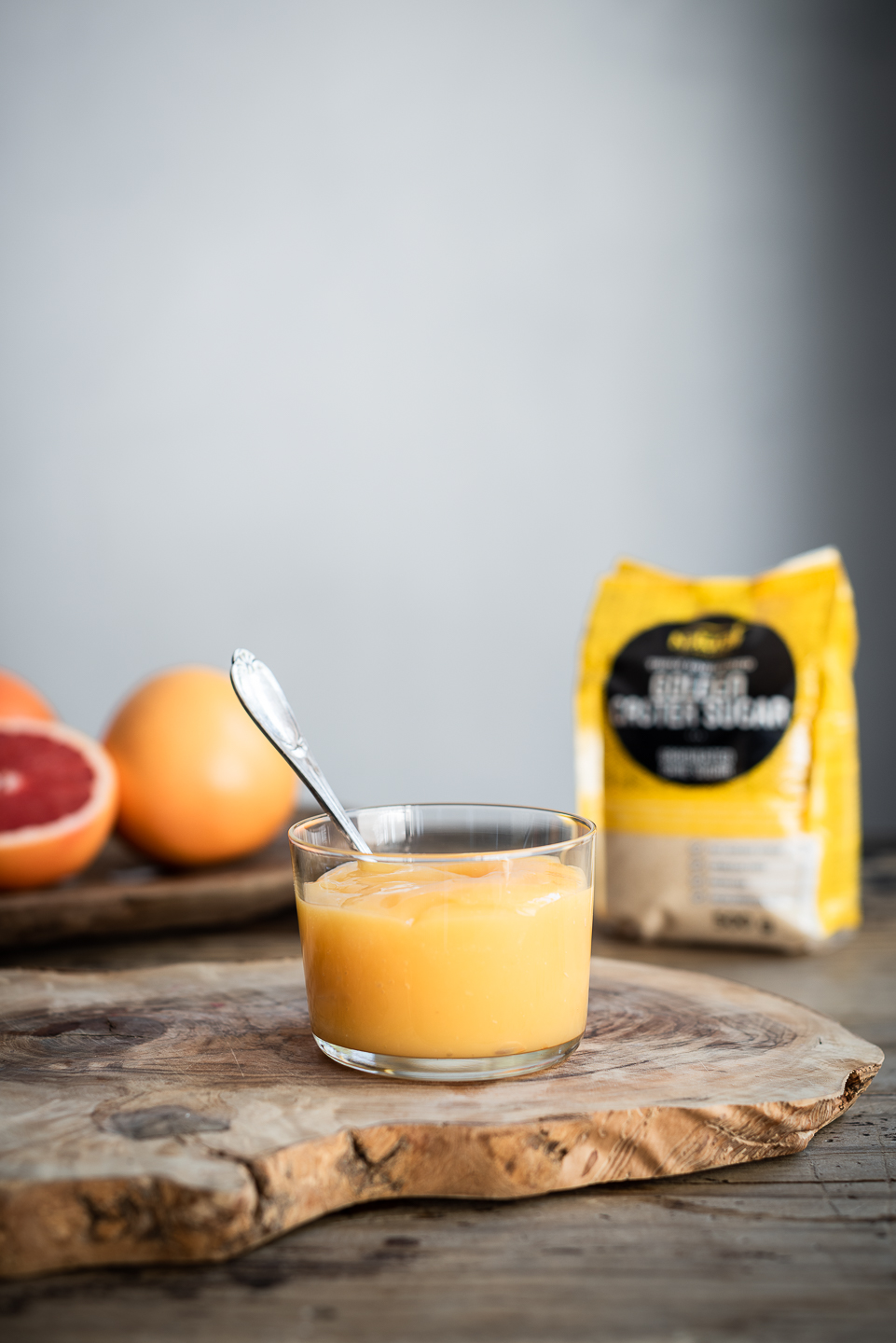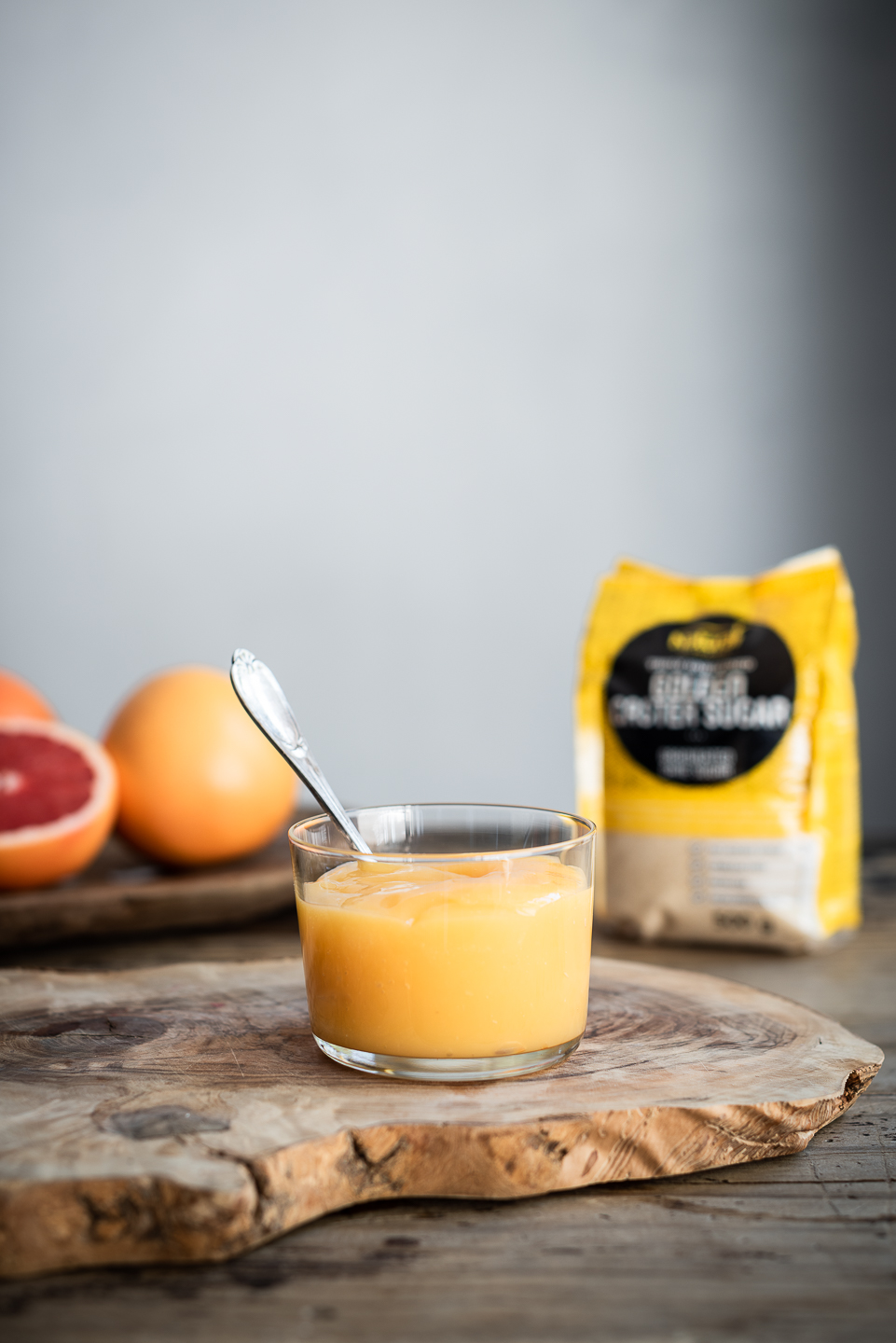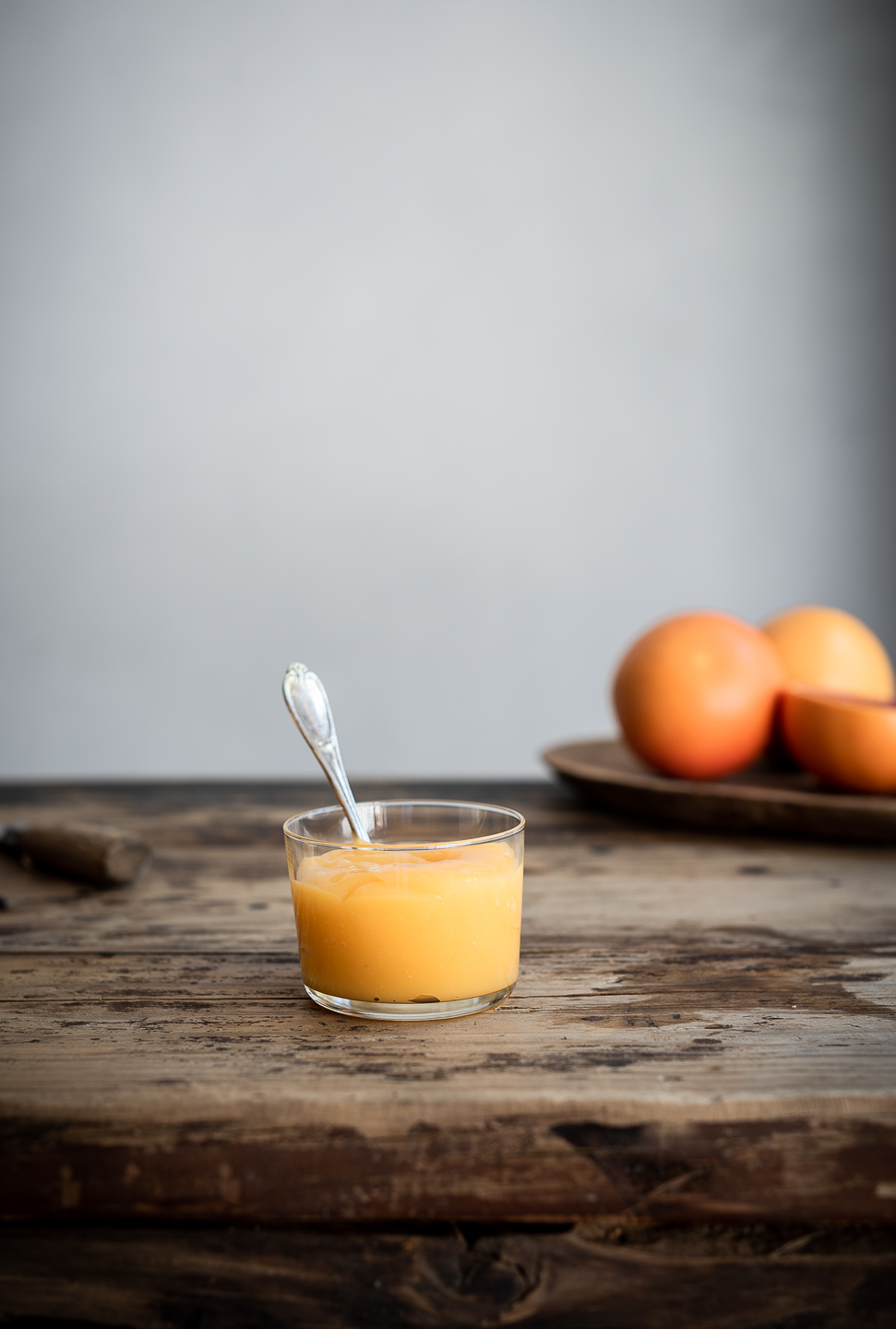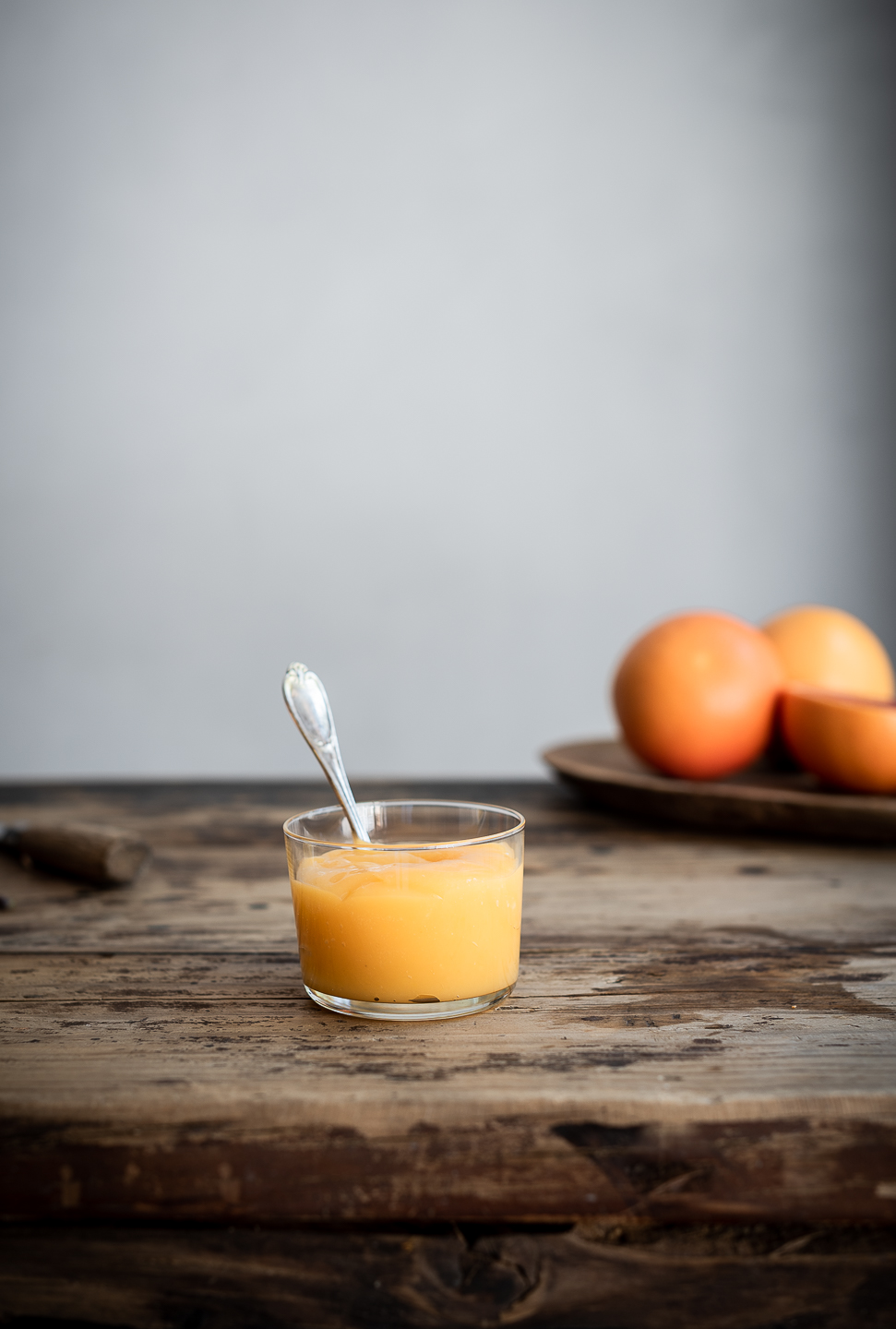 Ruby Grapefruit Curd Recipe
Makes 300ml
125ml (1/2 cup) ruby grapefruit juice, strained
60ml (1/4 cup) lemon juice
250ml (1 cup) Natura Sugars Golden Castor Sugar
2 eggs plus 2 egg yolks
45ml (3 tablespoons) butter
pinch of salt
Place grapefruit and lemon juice in a small saucepan. Bring up to the boil and reduce by about half. The liquid should measure 80ml.
Pour the reduced citrus juice into a heat-proof bowl. Add the sugar, eggs and yolks and whisk to combine. Microwave on high for 1 minute. Whisk, then microwave for another minute. Repeat twice more. Whisk again and cook for another 30 seconds
Add the butter and salt and whisk together until the butter is melted and the curd, smooth. Pour into a sterilised jar and seal. The curd will keep well for at least a week, stored in the fridge.
Here are several of my favourite citrus inspired recipes
Semolina orange cake with rosemary syrup