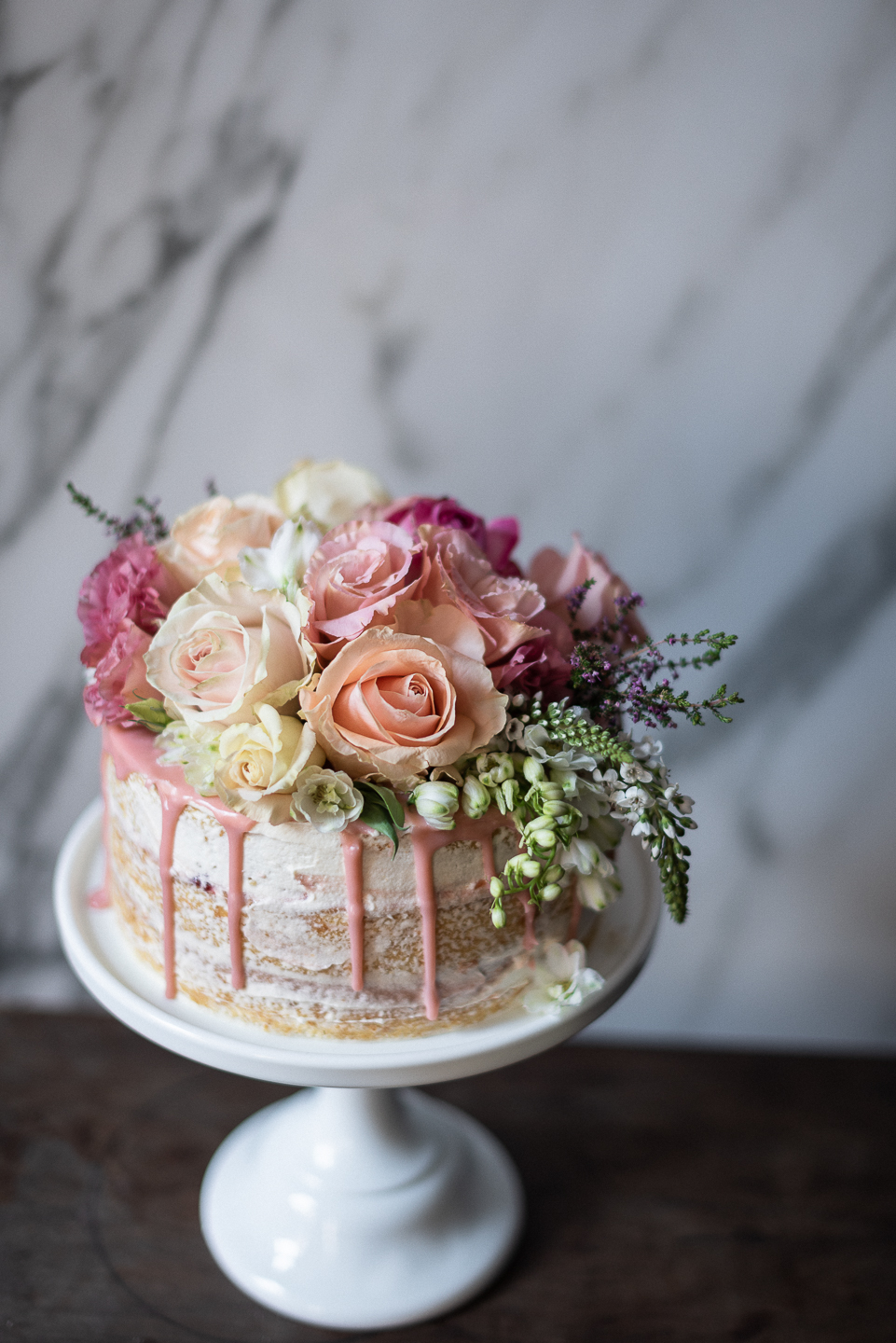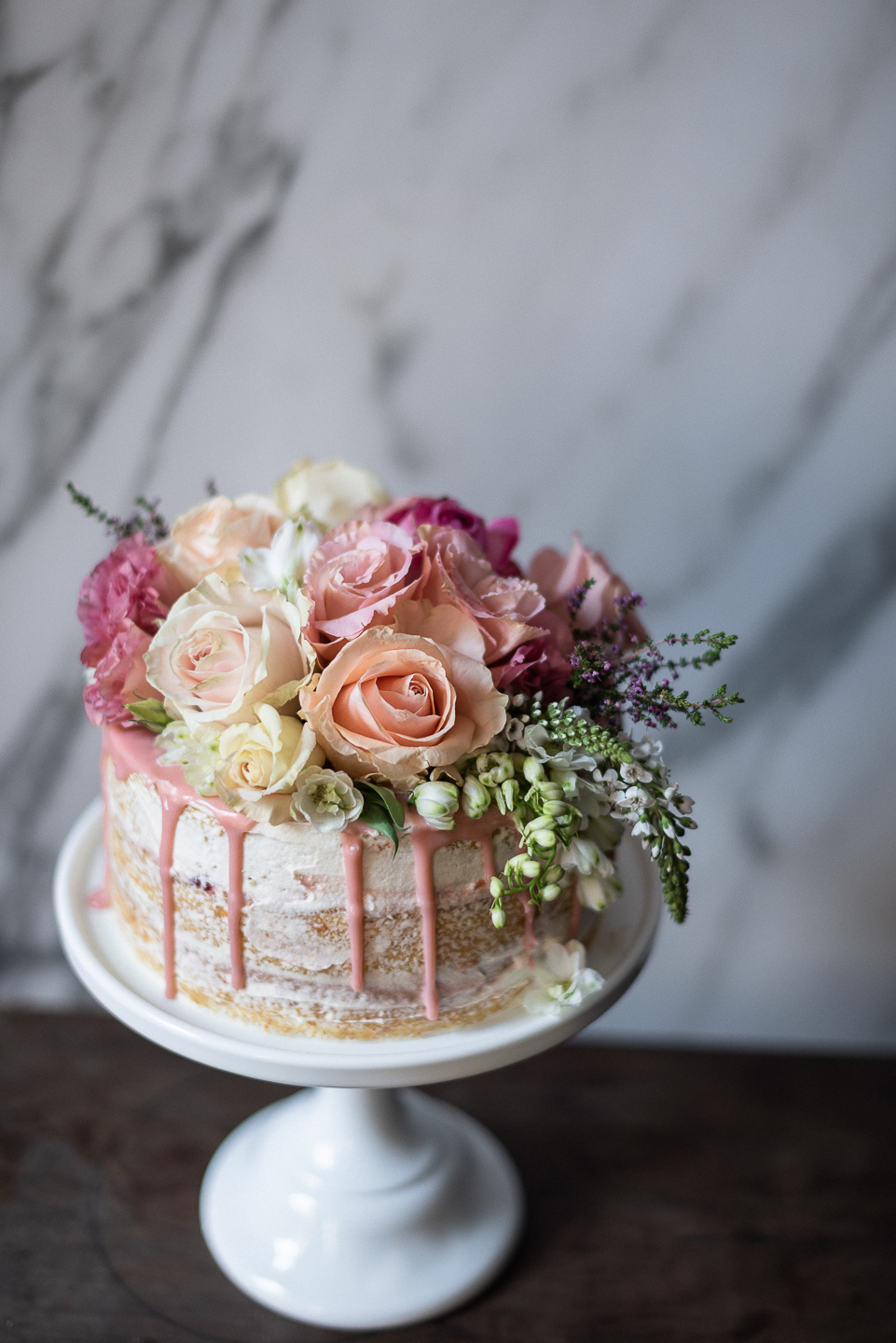 This year, Mother's Day will look different to any other. Distance is the unwelcome guest at the table. Although we've become accustomed to restrictive affections and words a diluted substitute for human touch. If the world were normal, we'd all be gathered together to celebrate our mothers, the nurturers and peacemakers, the glue that bonds singular into unity. To help sweeten the day somewhat, I've put together a collection of Beautiful cakes for Mother's Day. I'll be making the semolina orange cake, one of my mother's favourites. I'll leave it on her doorstep. I hope it tastes like love, the secret ingredient to anything worthwhile eating.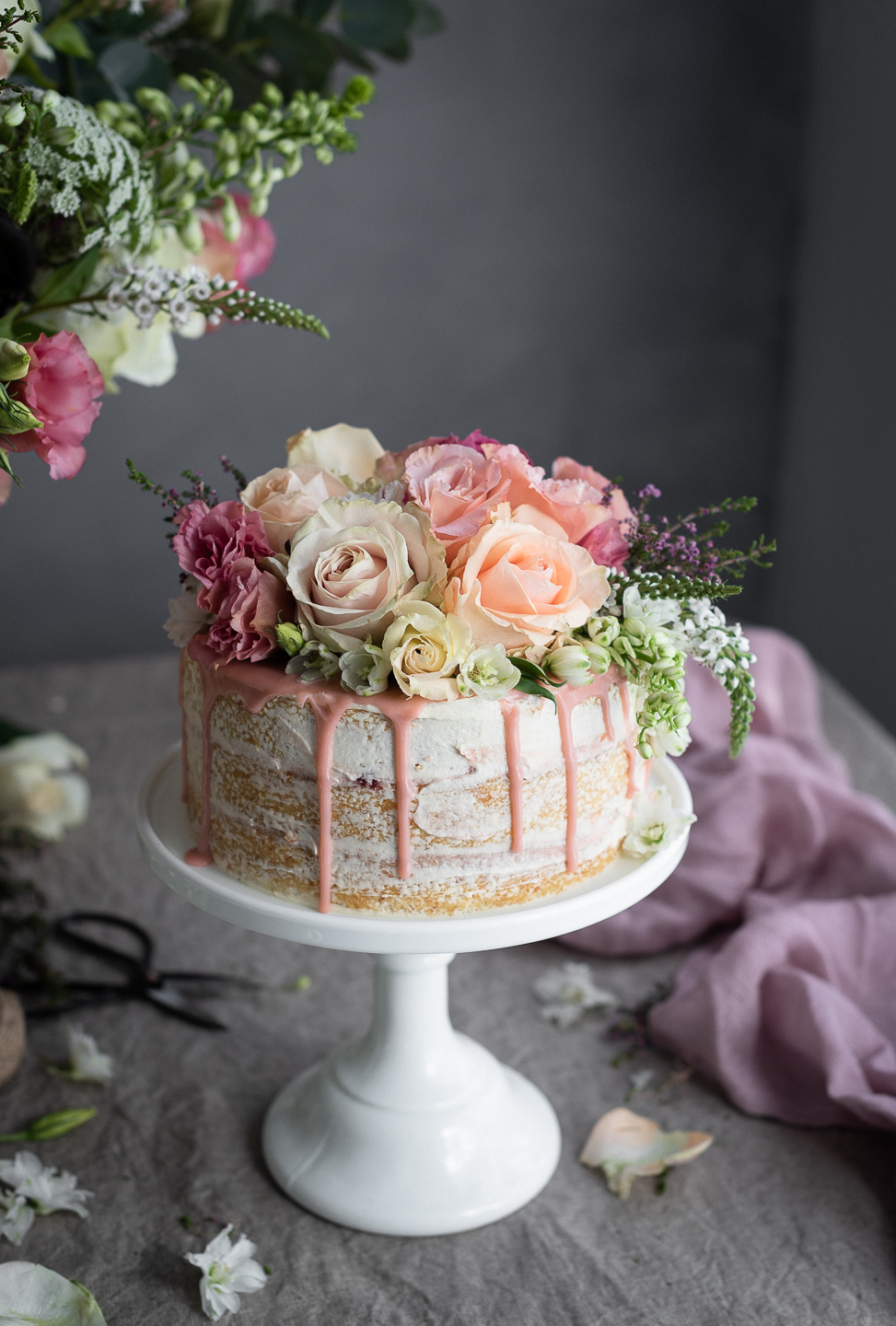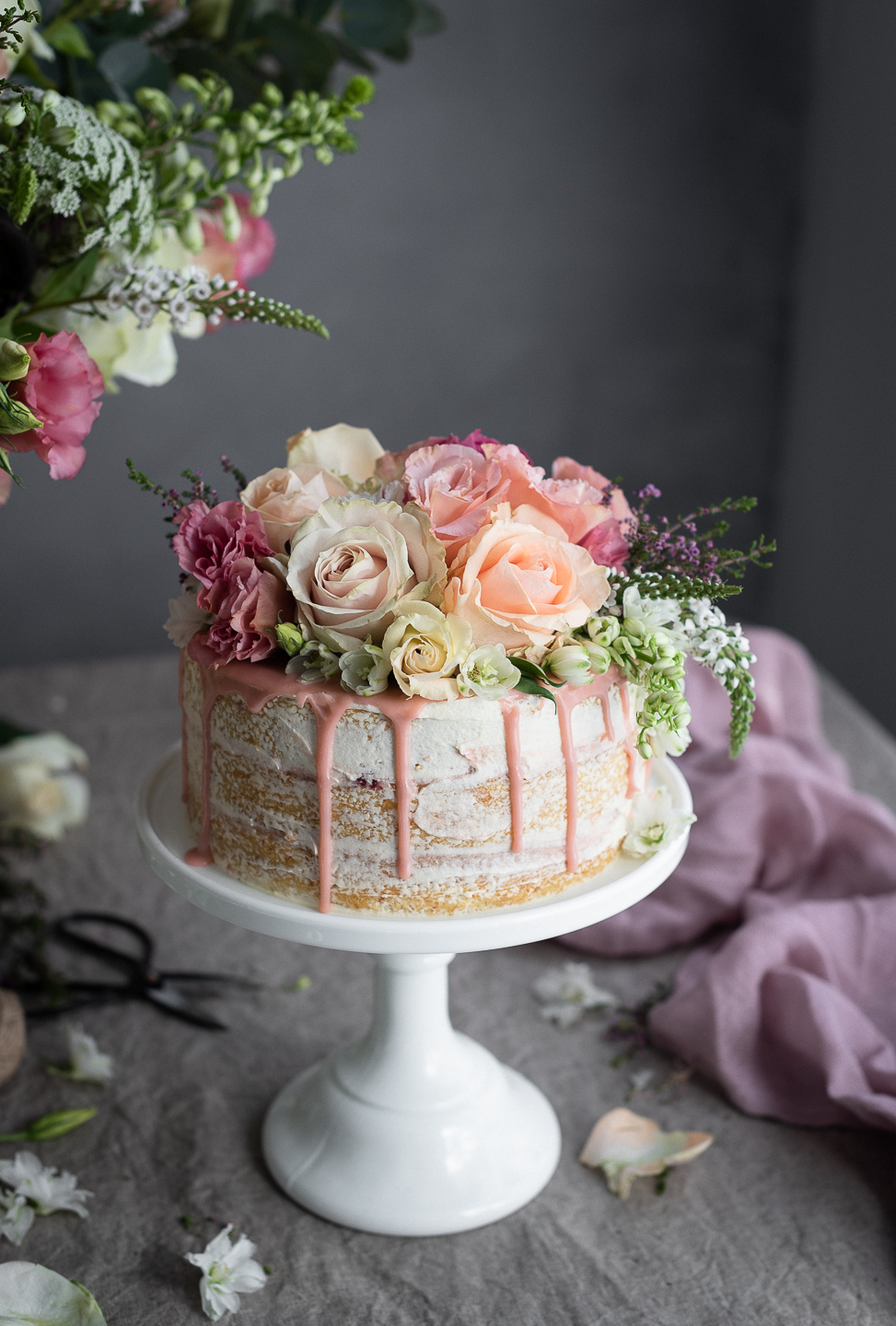 The recipe for this Milk and Honey cake is based on a hot milk sponge recipe and couldn't be easier. If you're looking for a cake that bakes in under 30 minutes, this is it. I've flavoured the sponge with honey and it's just lovely paired with the plum mousse filling. I usually make double the quantity mousse and serve it as dessert, with hot roasted plums. If all the fillings, frosting and drizzles are too much of a bother, layer the cake with freshly whipped cream and top with summer berries.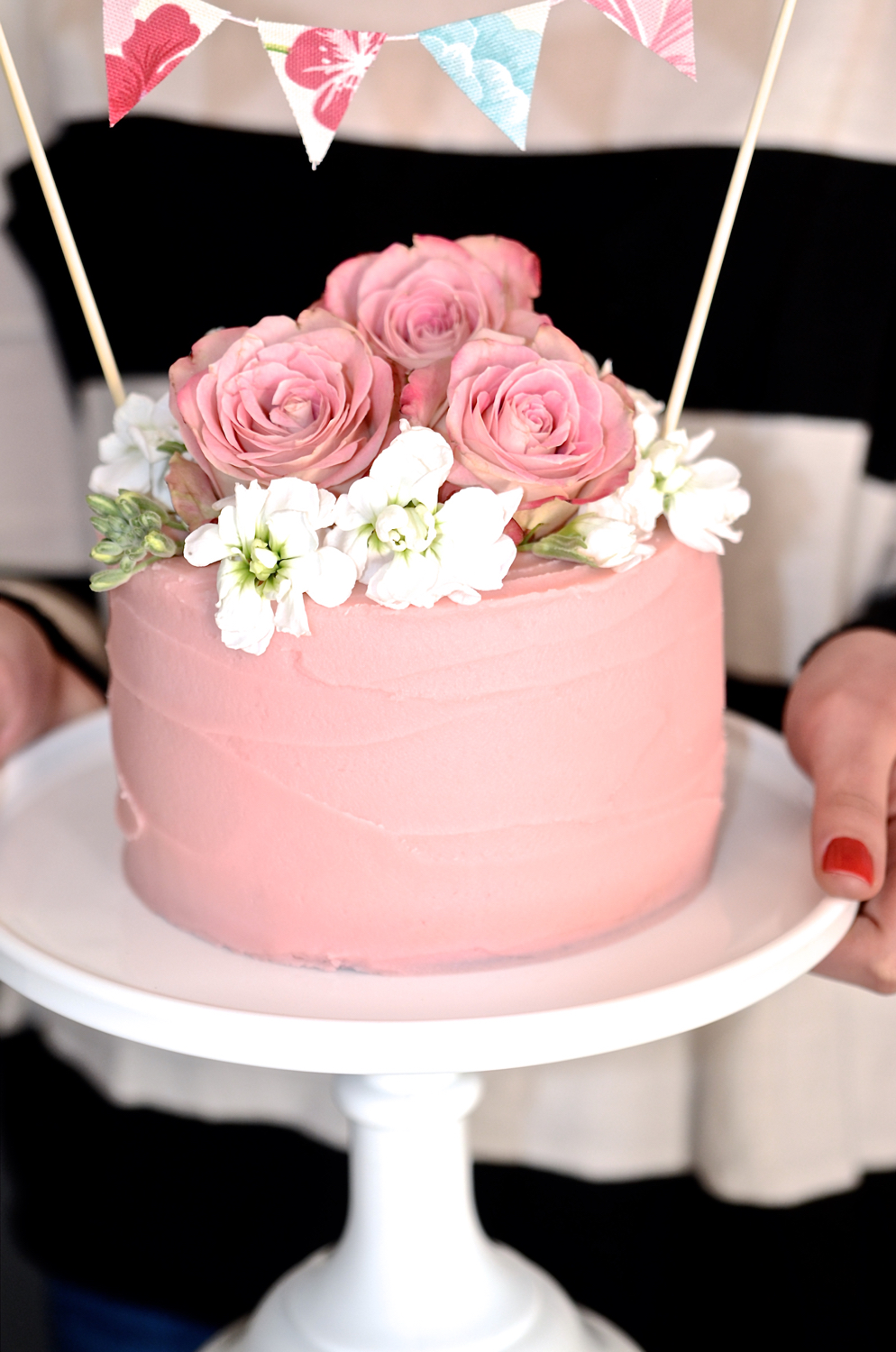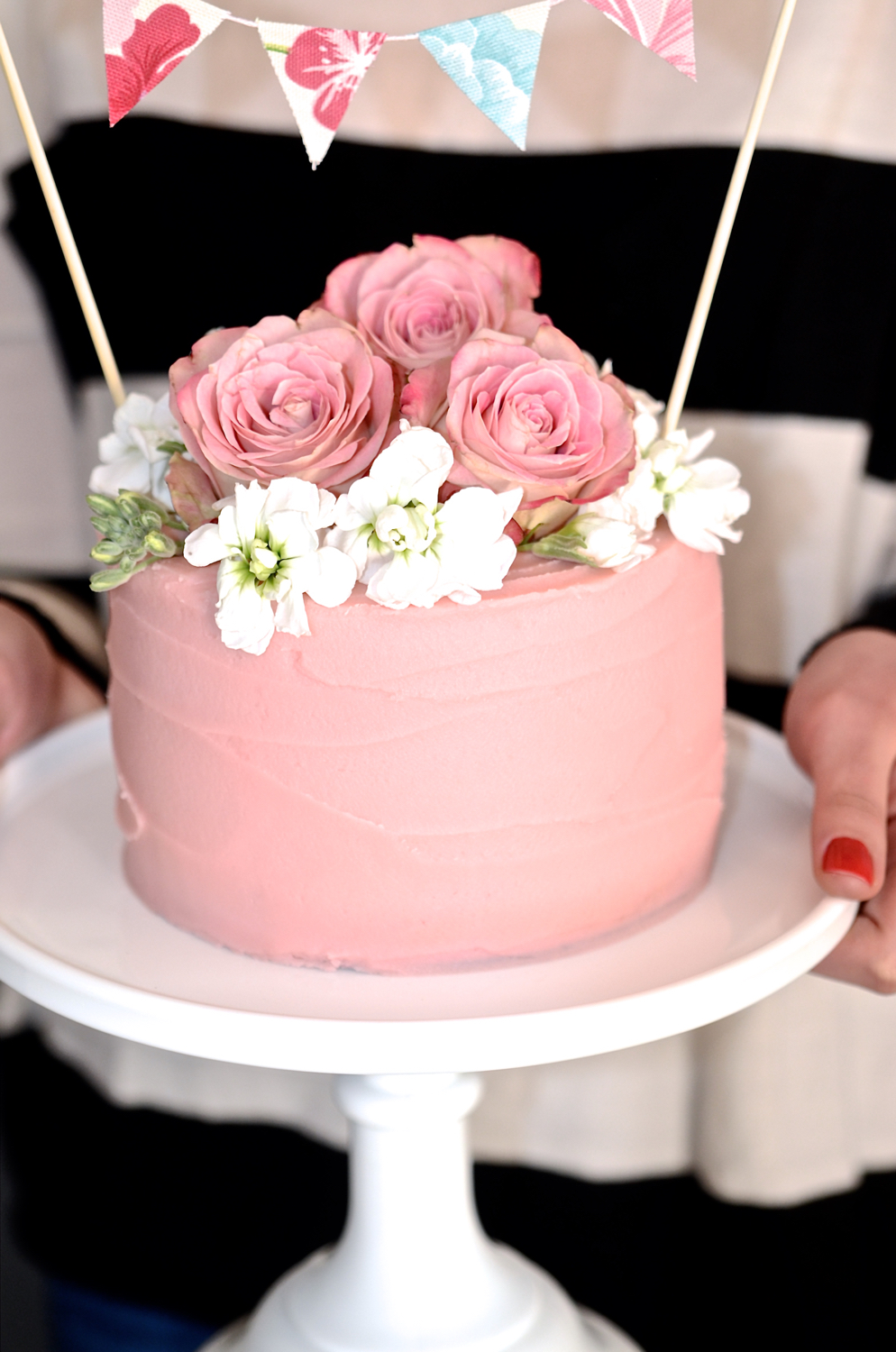 A light as air Raspberry vanilla cake studded with fresh raspberries to create little pockets of tartness, the perfect foil to a rich buttercream frosting. The cake itself has a light crumb and rich buttery taste. If you're not keen on adding the fruit, it's equally good to serve 'Victoria sponge style' with a generous layer of strawberry preserve and freshly whipped cream.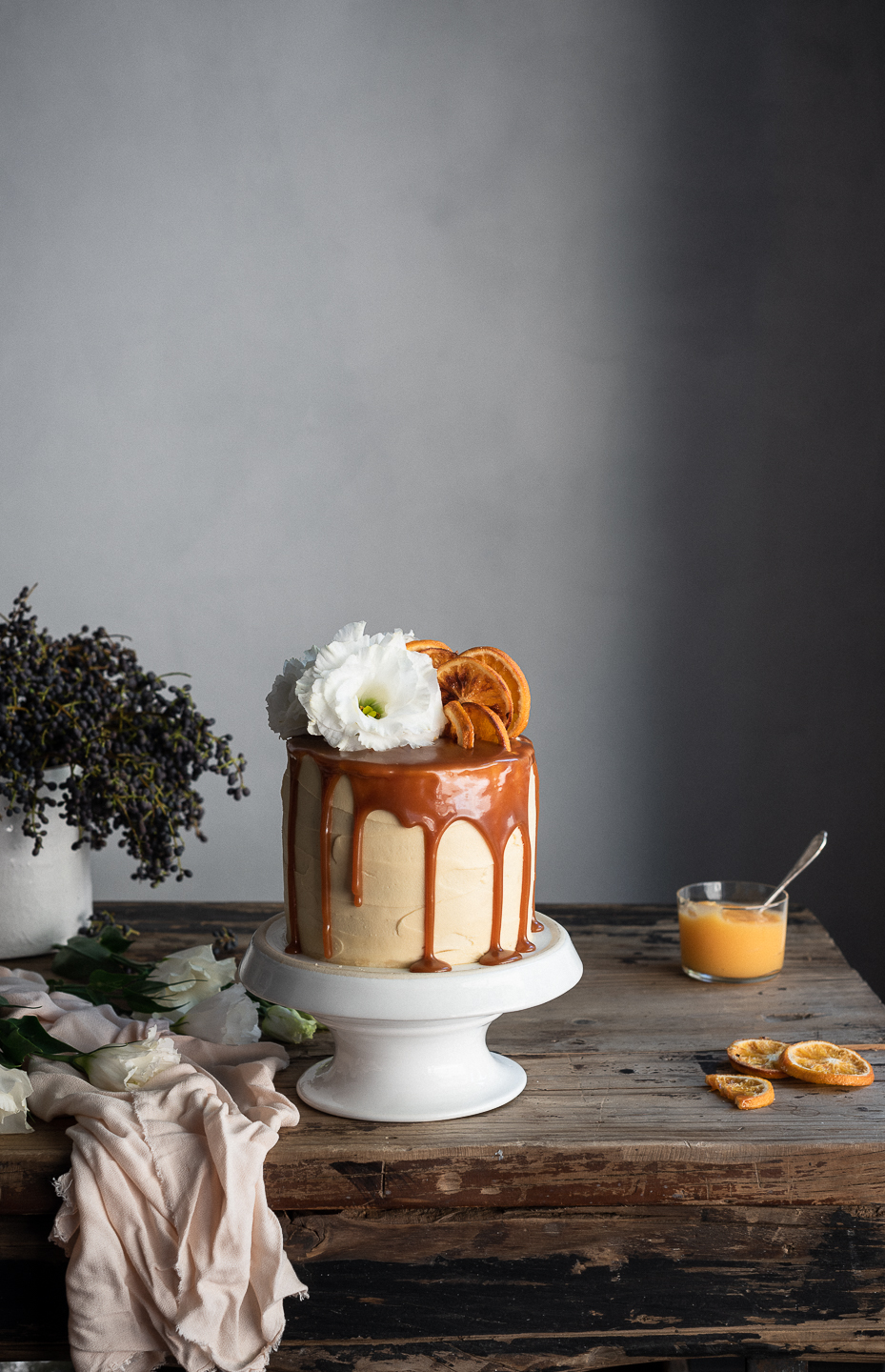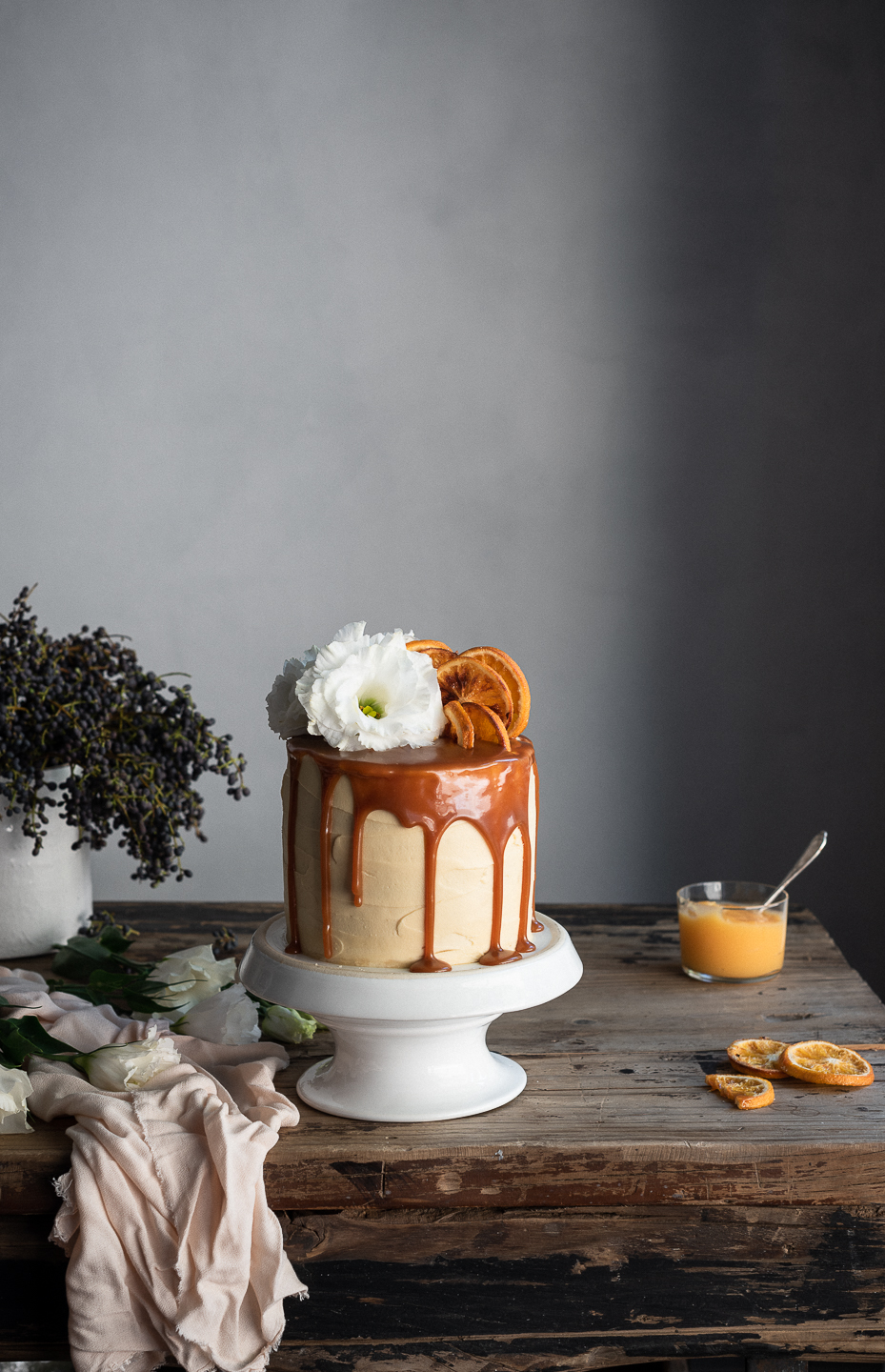 A good vanilla cake, while not wild or fanciful, is essential to any baker's repertoire. It plays host to any number of flavourful fillings and frostings. For this Orange and vanilla cake I've woven the brightness of winter citrus into each element. With intent, I've kept the method doable and easy. Although there are several steps to making this cake, none are difficult or time consuming. Often, when a recipe calls for several steps, I do as much as possible the day before. In this instance, I prepared the curd and caramel the day before, leaving the baking of the sponges and frosting to the following day.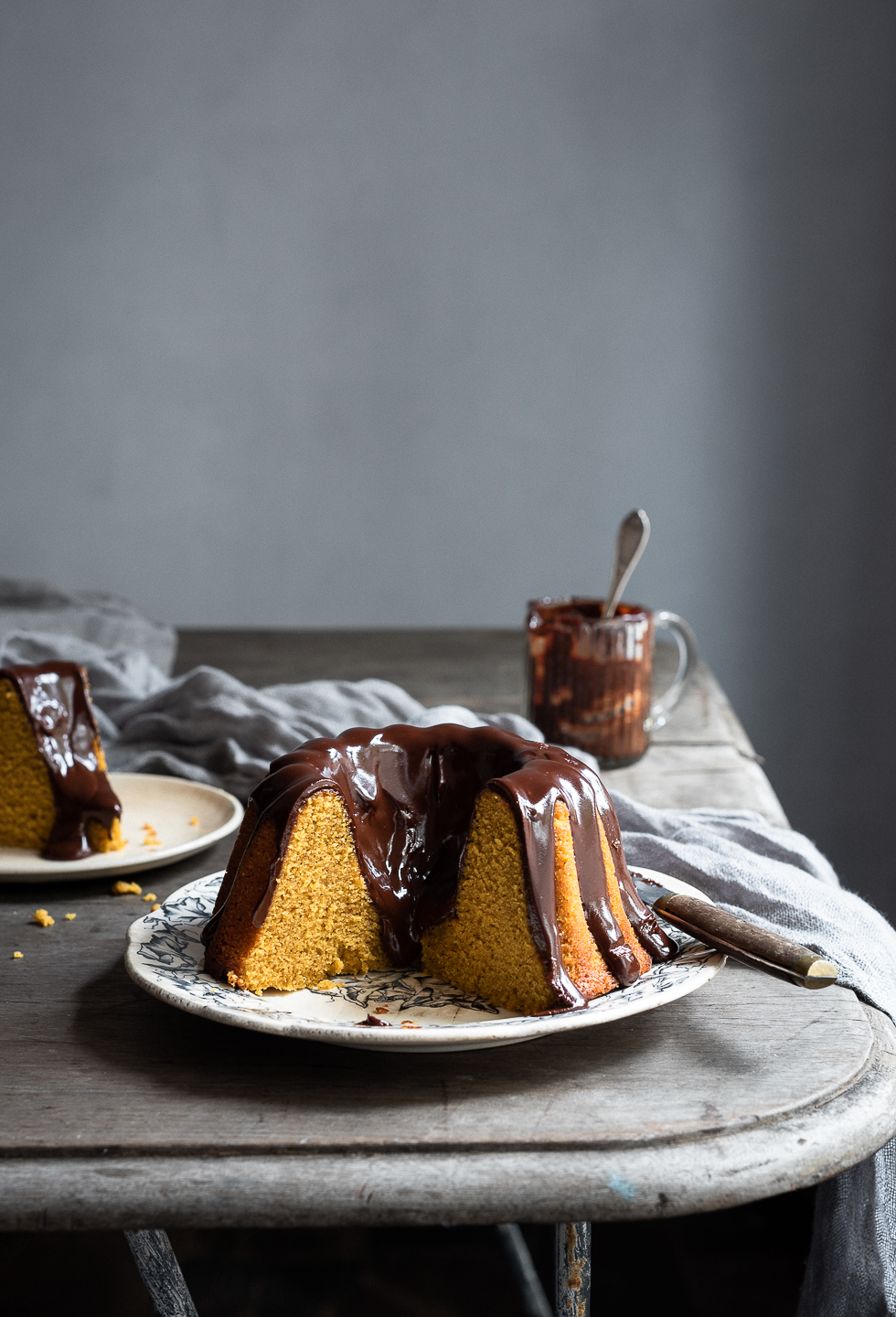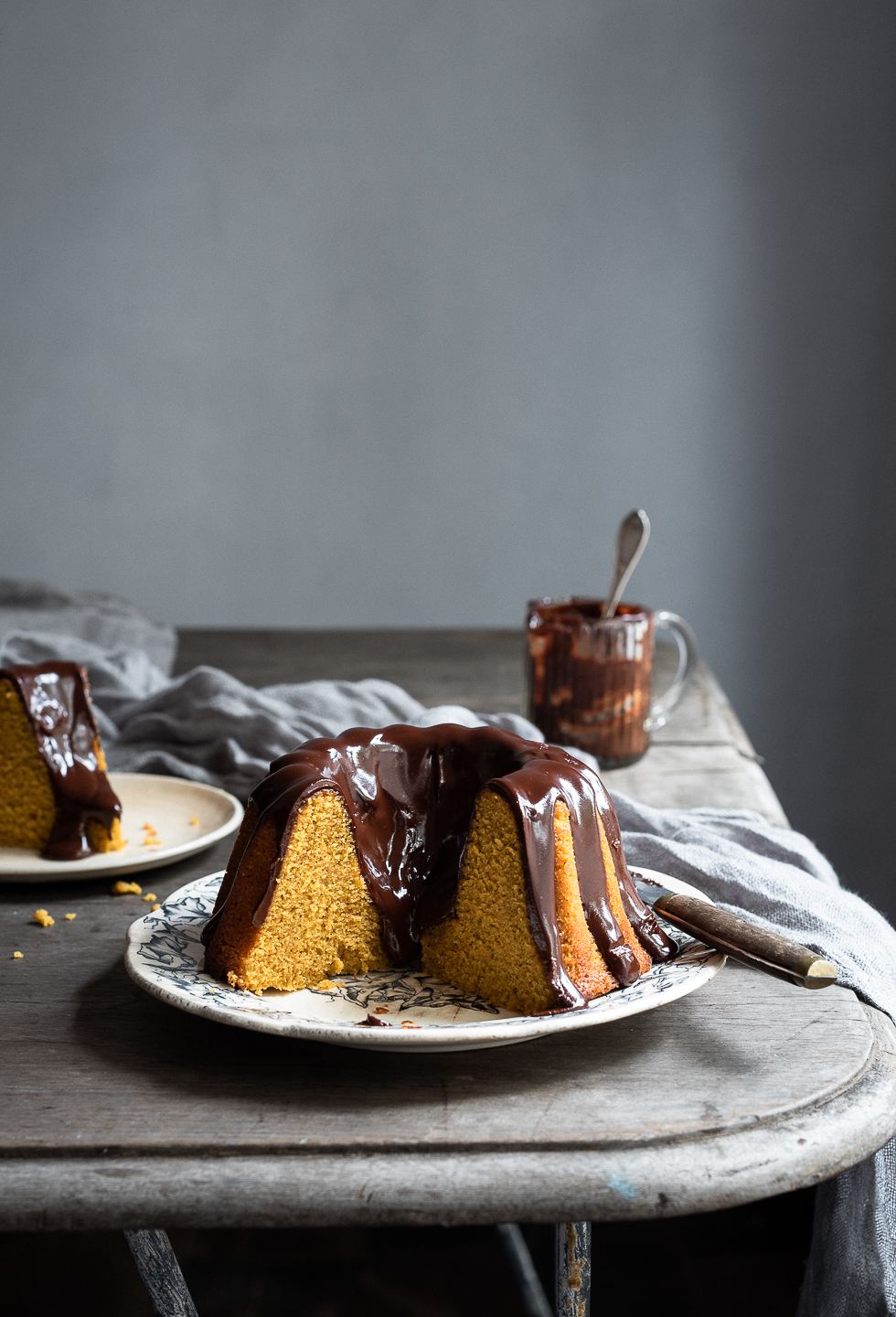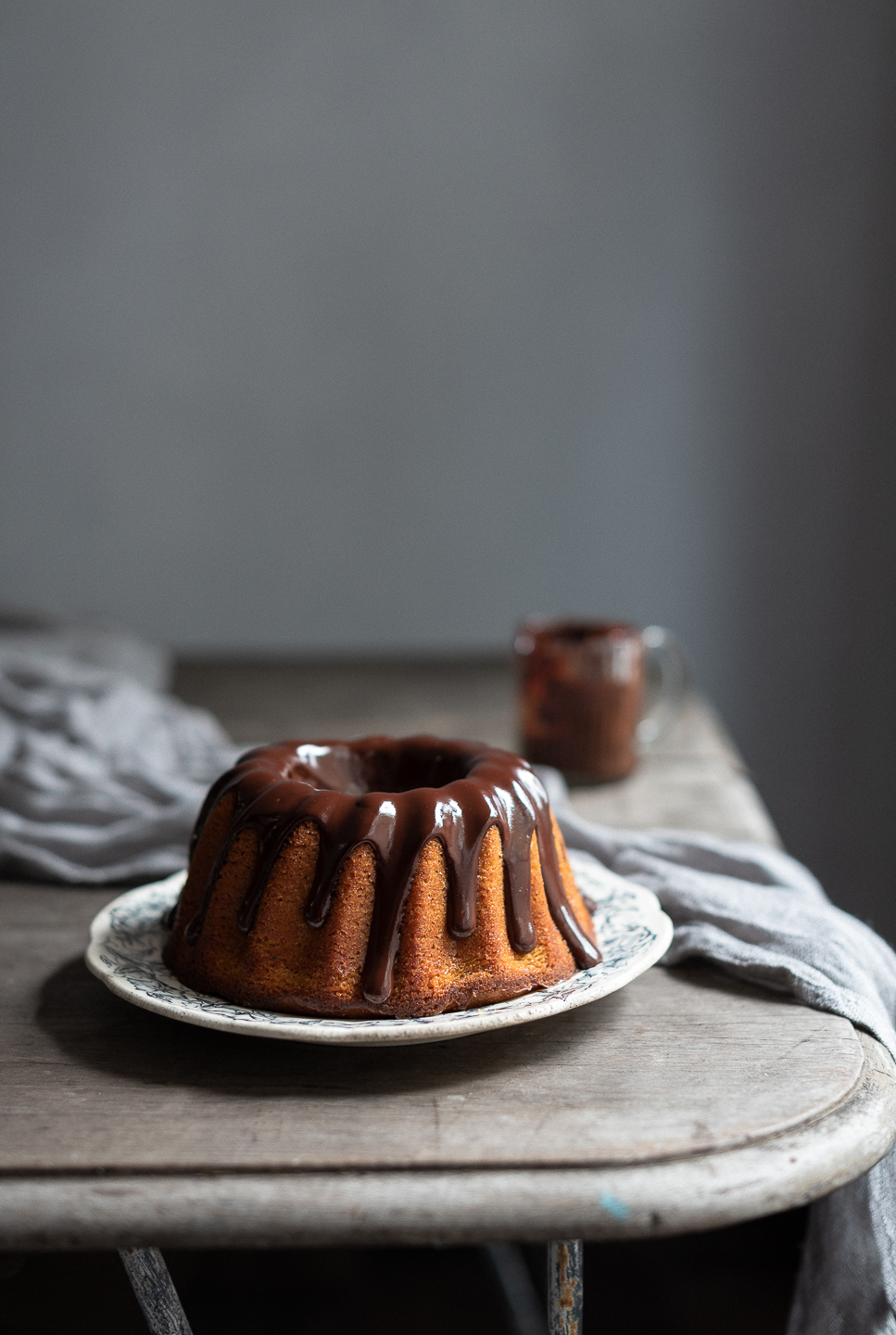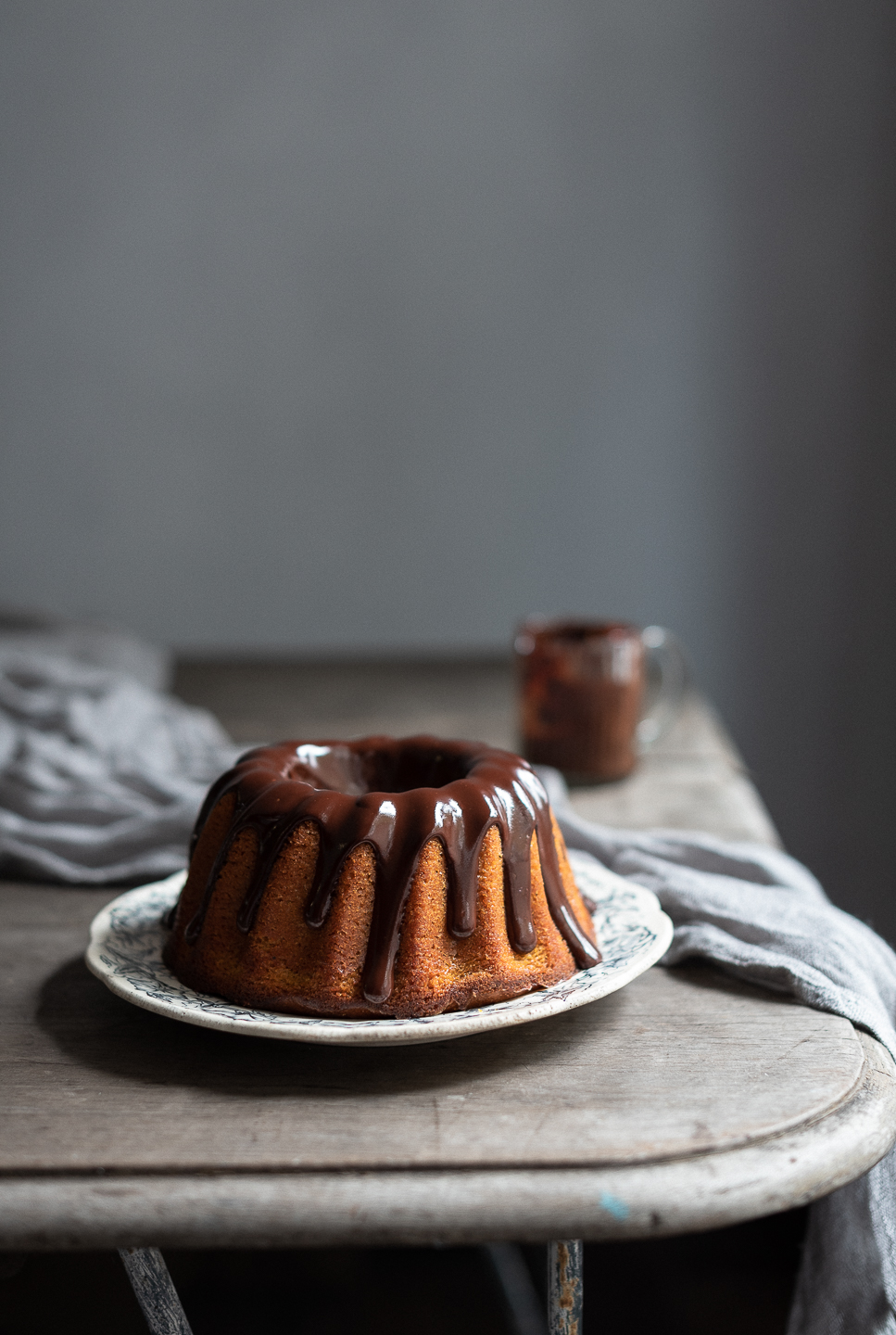 The original recipe for this Blender carrot cake comes by way of Brazilian pastry chef Danielle Noce. Her method upholds simplification. Free of nuts or coarsely grated carrots, the texture bakes up light and fine. Tinged with a saffron-coloured crumb, it could easily pass for pumpkin cake. Blitzing the carrots in the blender brings out all that beta-carotene, tainting the batter golden. With a scant list of ingredients and even few instructions, it's the kind of cake you want to make when you're in a pinch or need something dependable but altogether decent.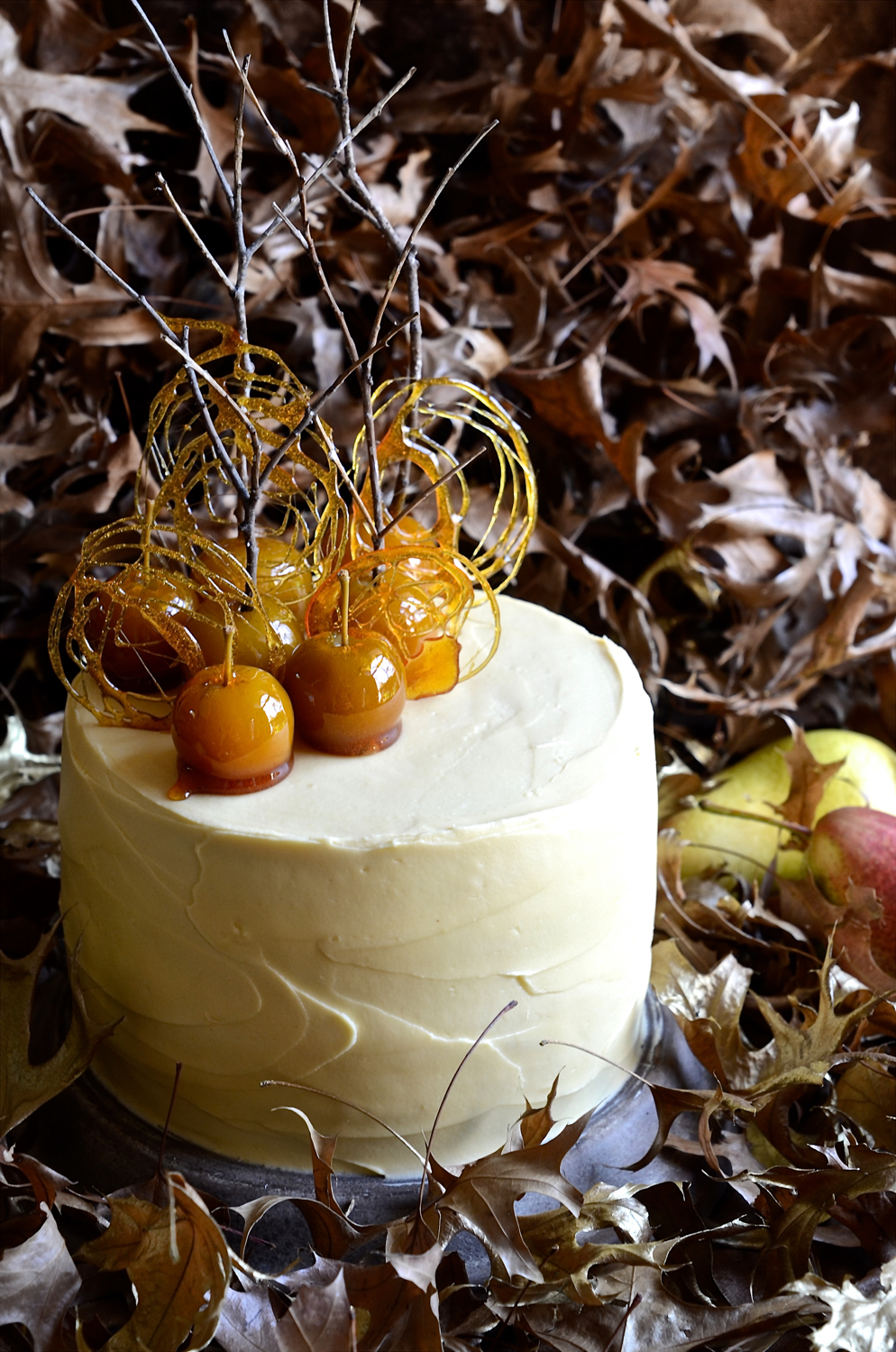 This Pear and Apple cake is another of my mother's favourite cakes. To celebrate Mother's Day, I thought I'd share the recipe with you. I first made it years ago when I  just started out with recipe development and food styling. It remains a seasonal go-to cake recipe, tasting like autumn and homely spices.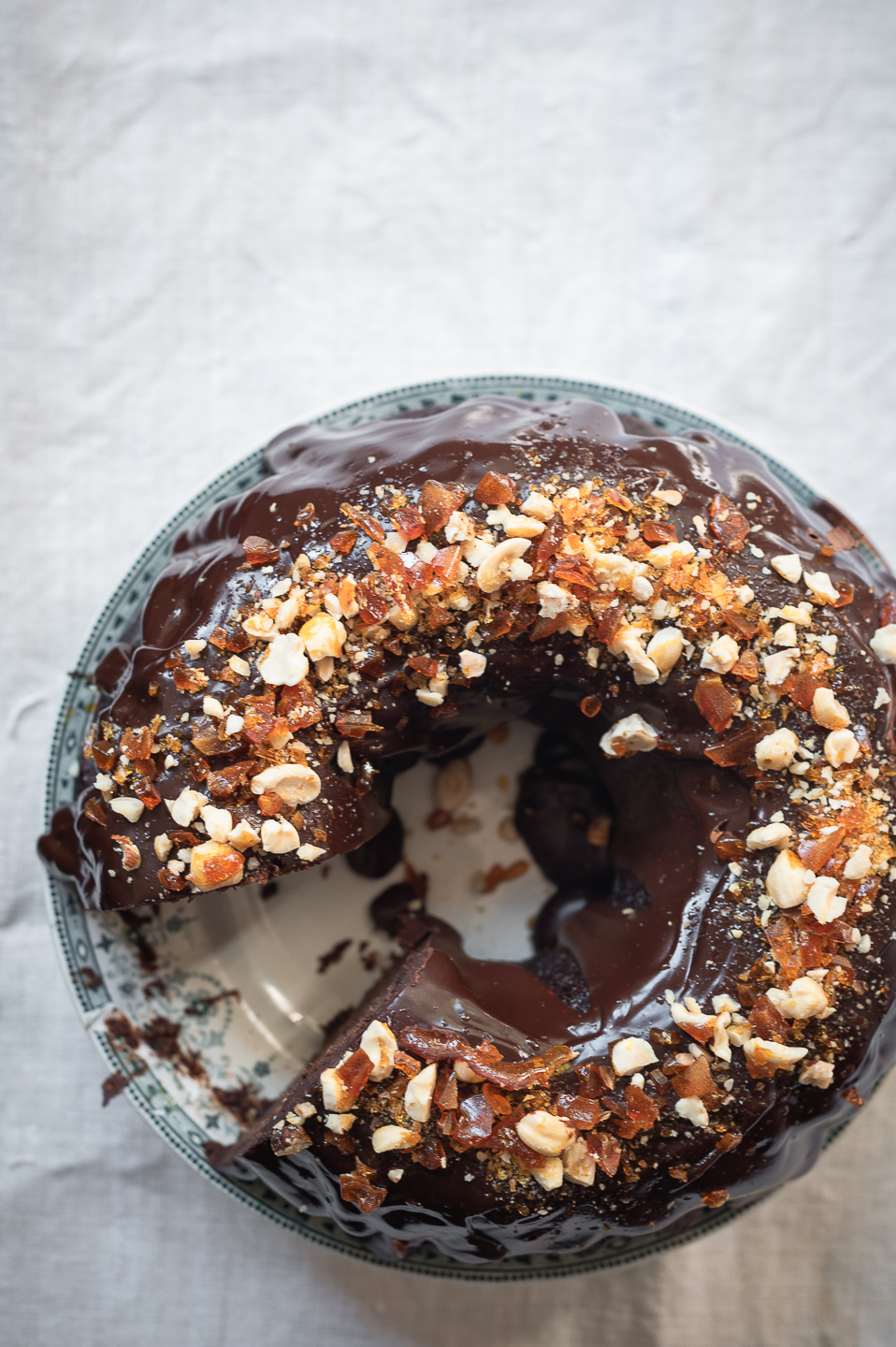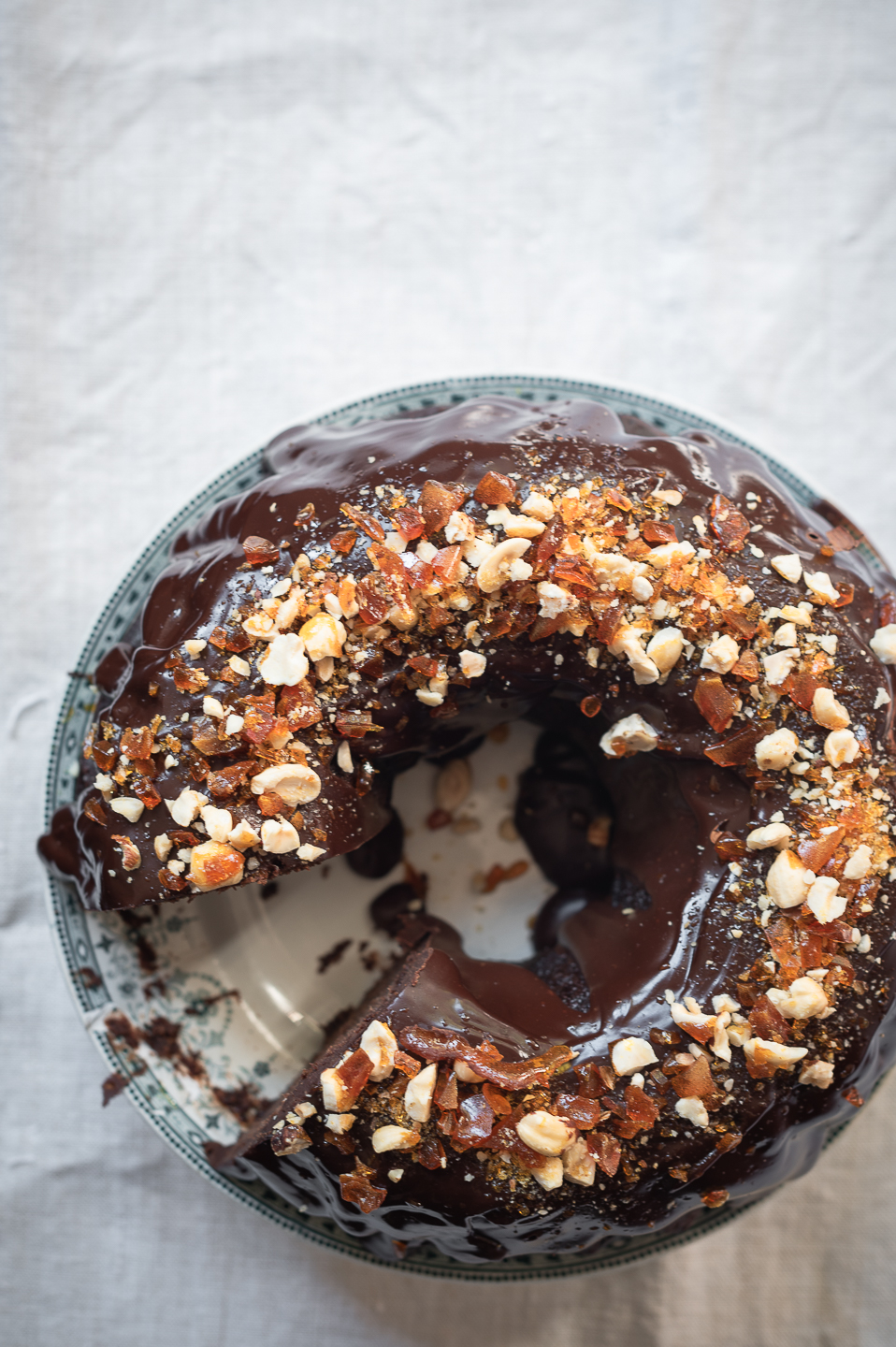 If you're looking for a chocolate cake that's spiked with character and a little unusual, this Red wine and olive oil chocolate cake is stellar. I've made it four different ways, each time tweaking the recipe until the results were convincingly good. The ganache is opulent and rich, its darkness relieved by a nearly burnt hazelnut praline. All in all, not too shabby for a casual little bundt.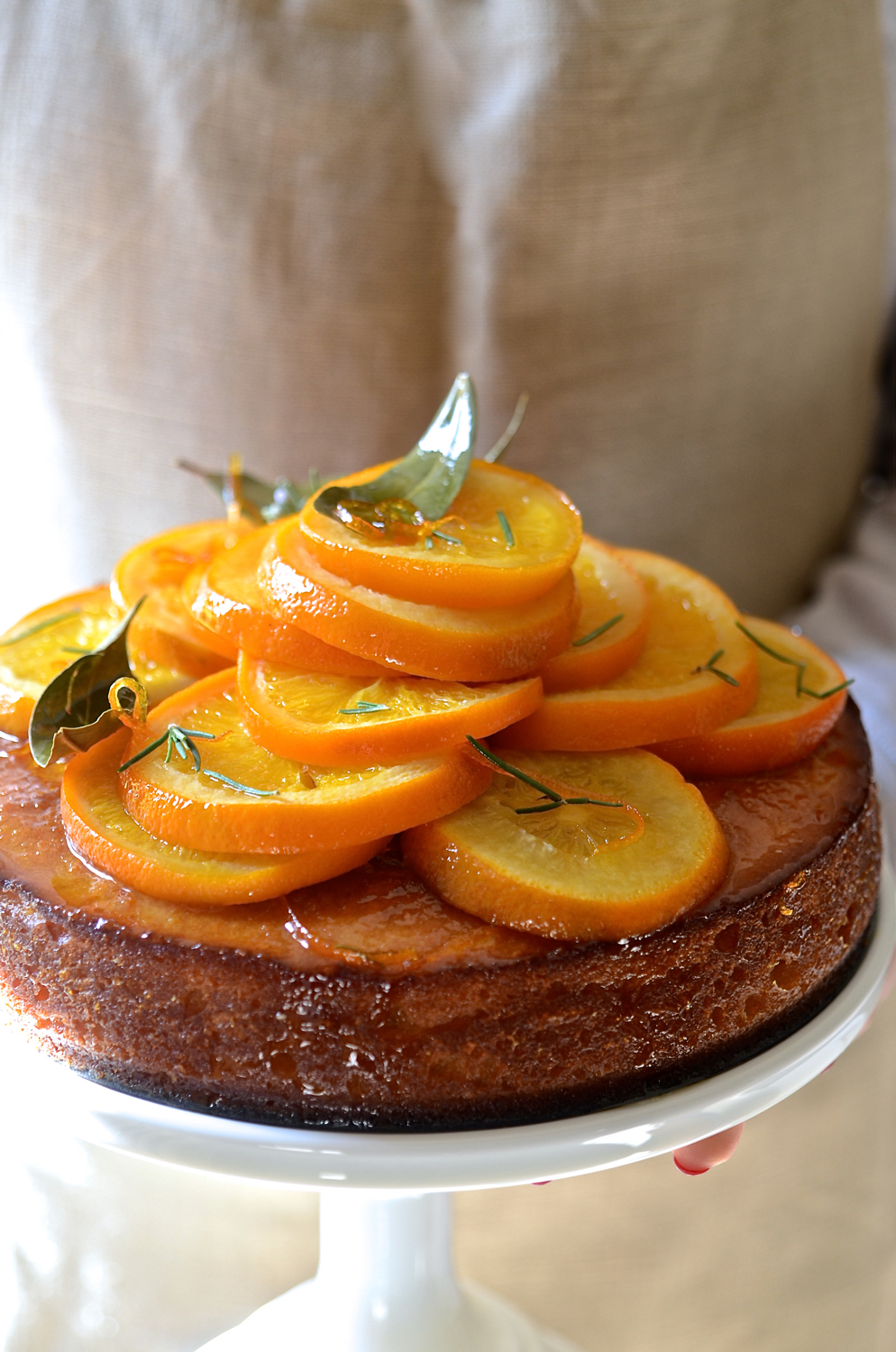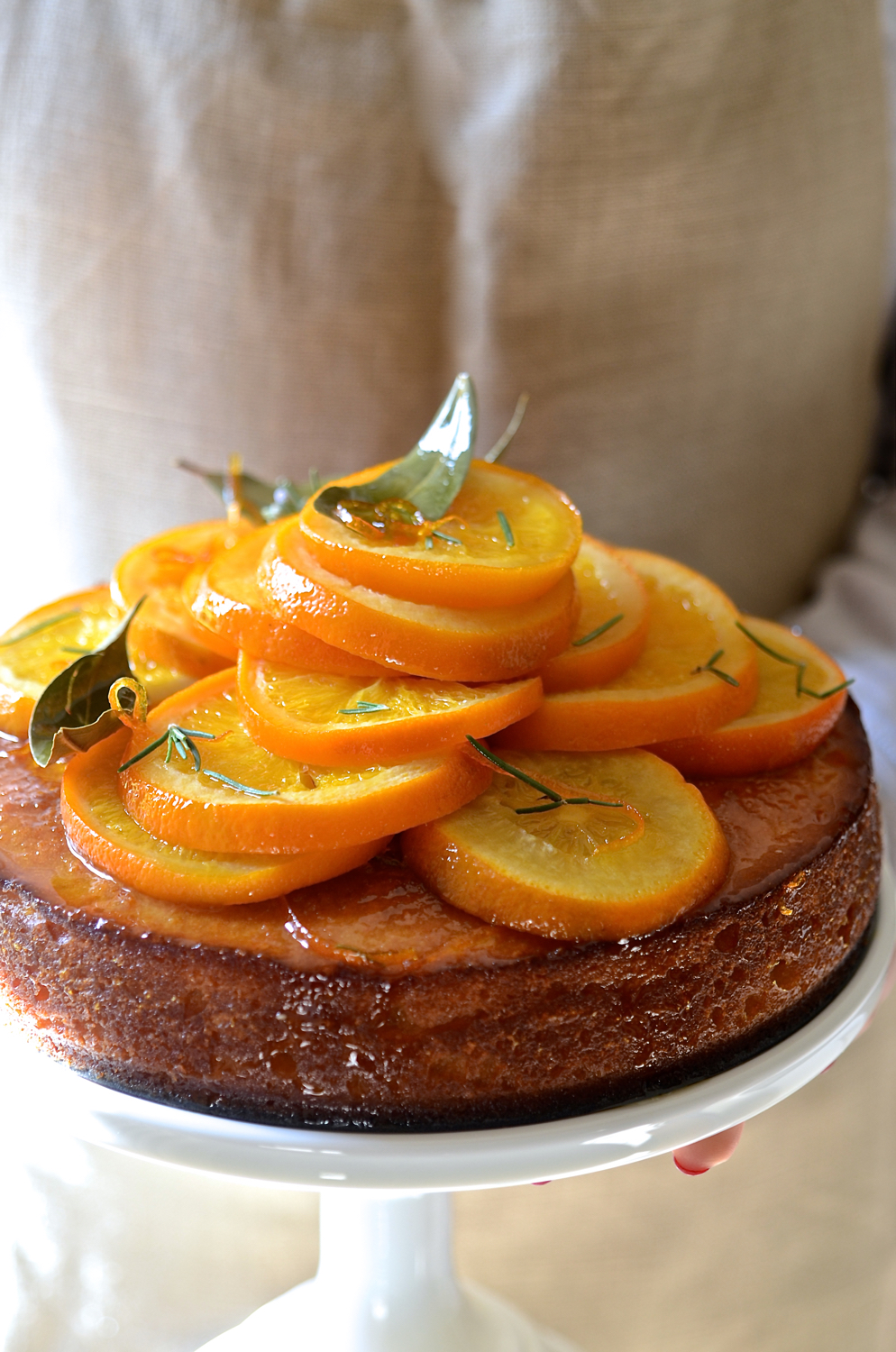 Although I love a good frosted cake, I often prefer unadorned cakes, plain and simple. I'm particularly fond of Middle Eastern bakes. They're heavier than sponge cakes, made with semolina and ground nuts. Perhaps it's the combination of these ingredients that make this Orange semolina cake so special. That, and the rosemary infused soaking syrup. Combining fruit and herbs creates a complexity of interesting flavours.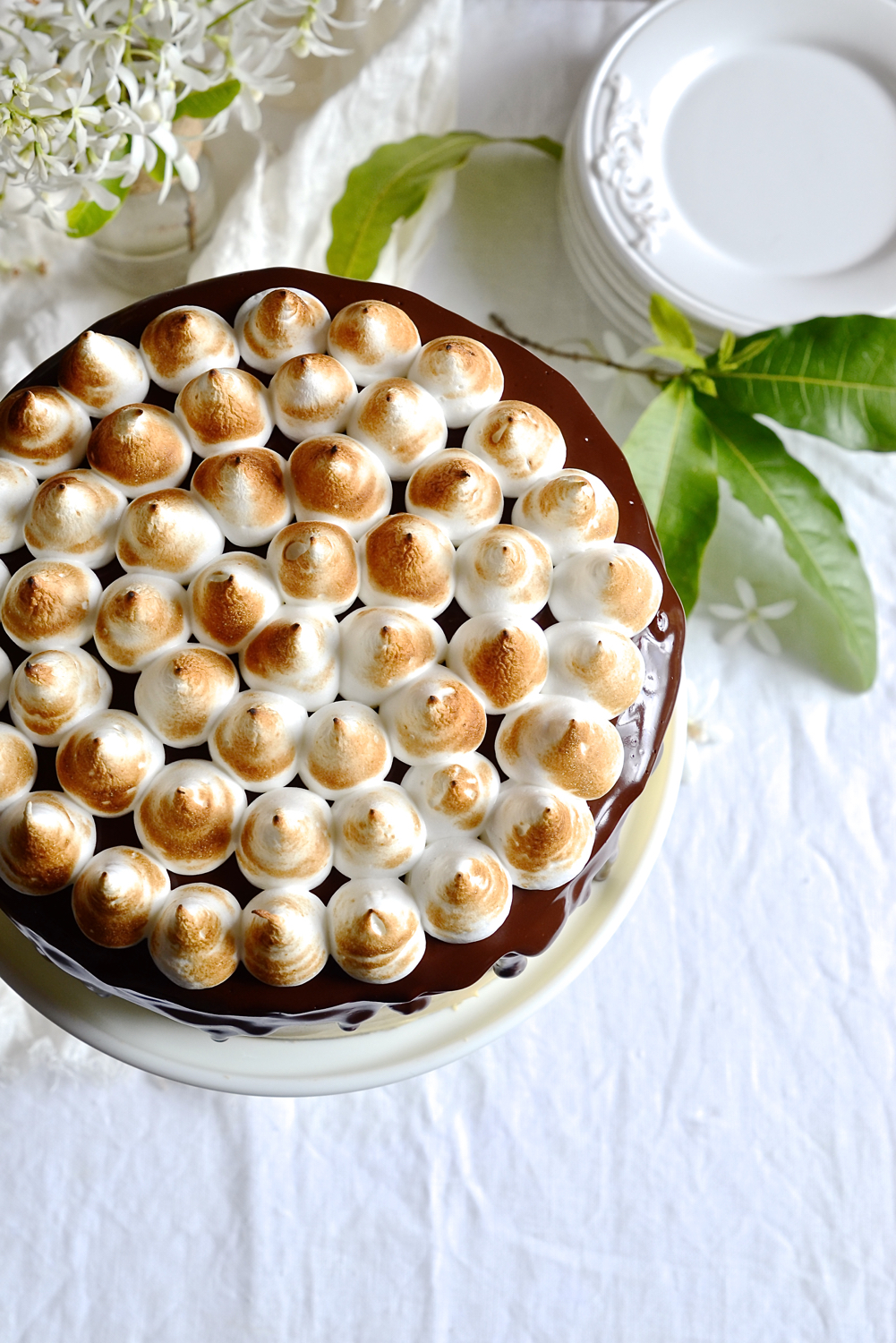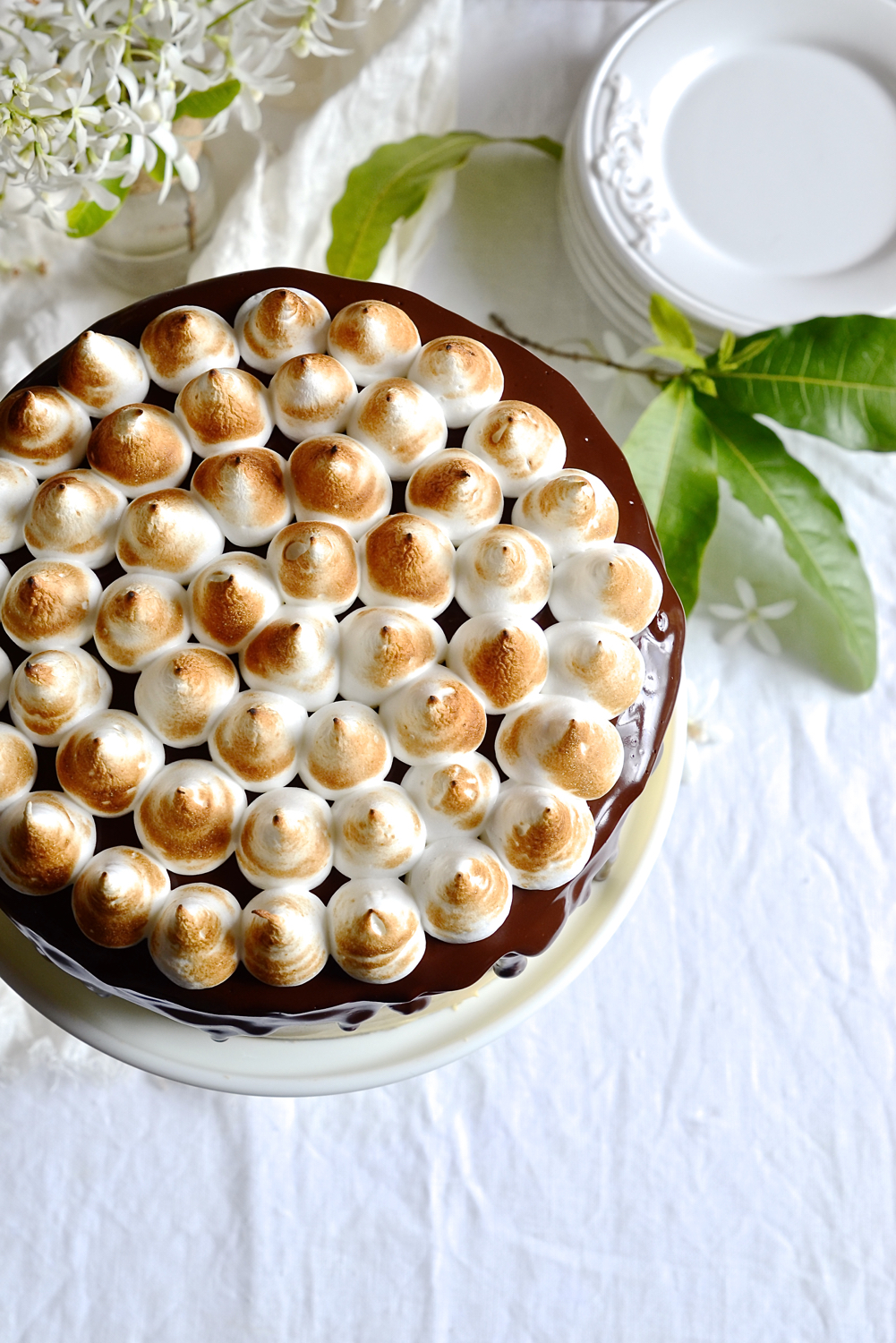 S'mores Chocolate cake is the Ultimate crowd pleaser. The cake is dark and chocolatey, sandwiched with mascarpone and caramel frosting. To off-set the sweetness I use 70% chocolate for the ganache. Dark bitter-sweet chocolate is the perfect foil against the sweetness of meringue. There are several options for the S'mores topping. For an authentic S'more, use tiny white marshmallows and scorch with a kitchen blow torch. If you choose to do the meringue version, you can approach it in one of two ways – conventional or the Italian meringue method. The Italian meringue uses hot sugar syrup which cooks the whites while whisking. The alternate method of beating the sugar into the egg whites is not recommended for children, the elderly or those with compromised immune systems.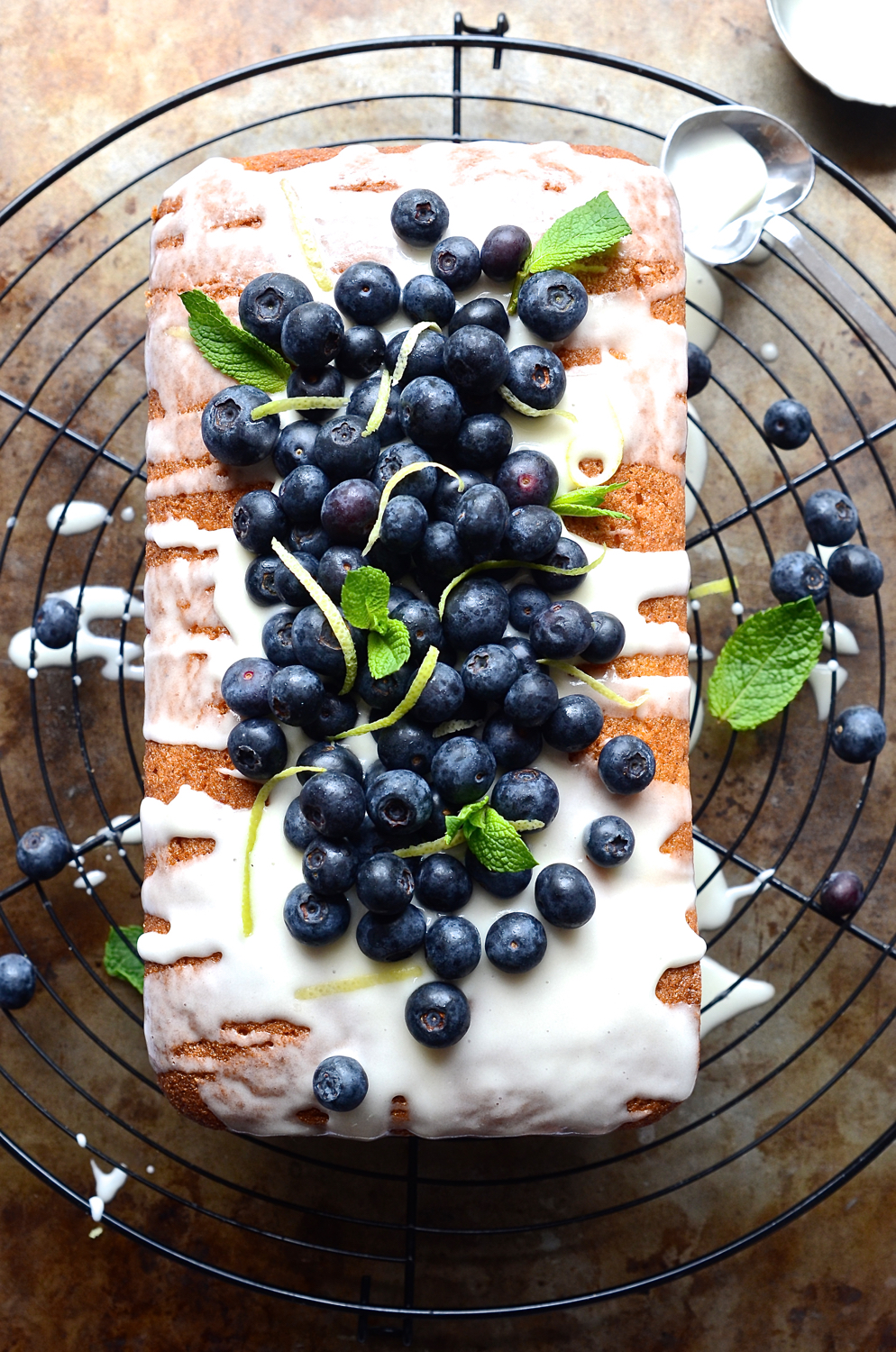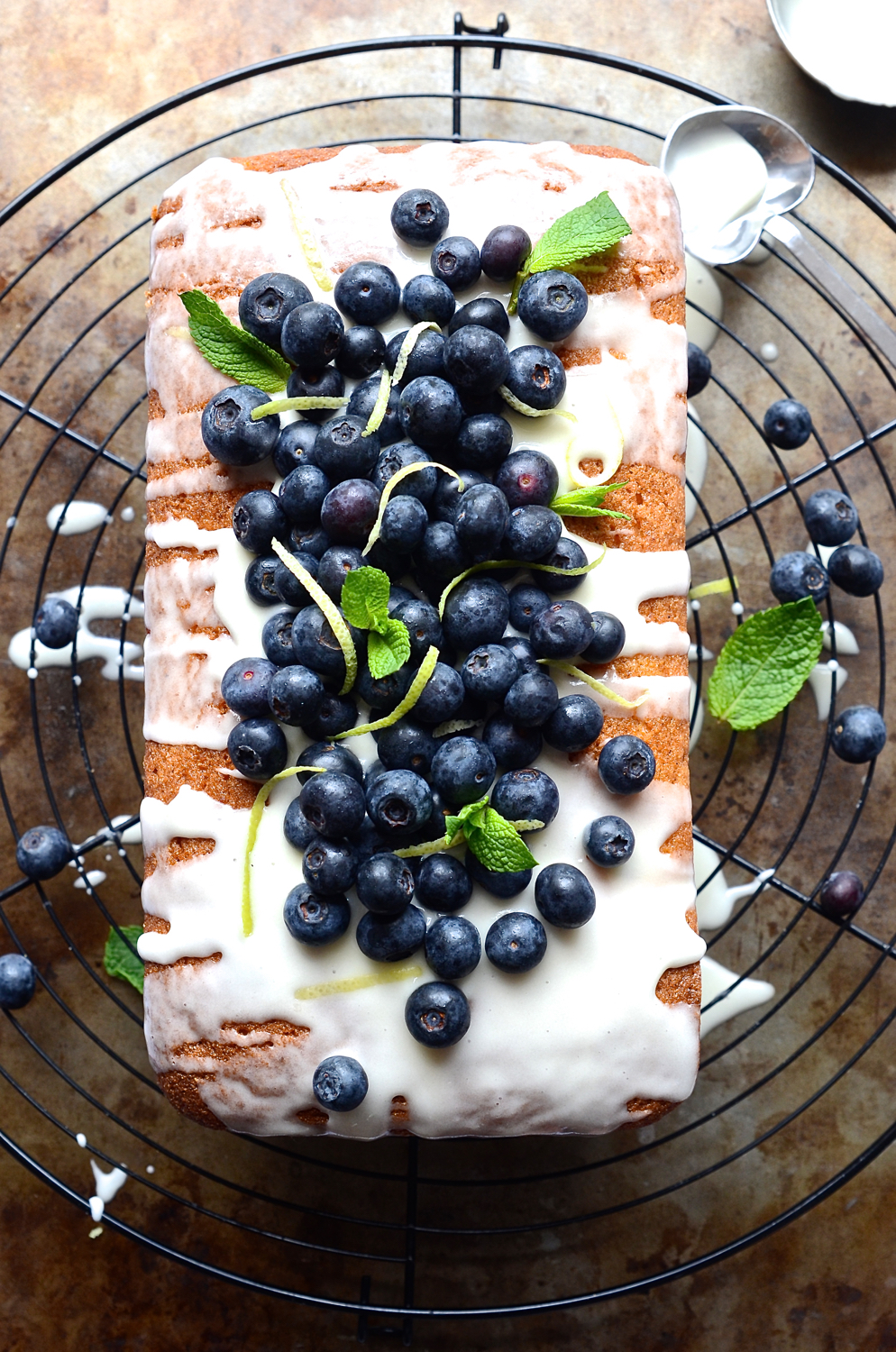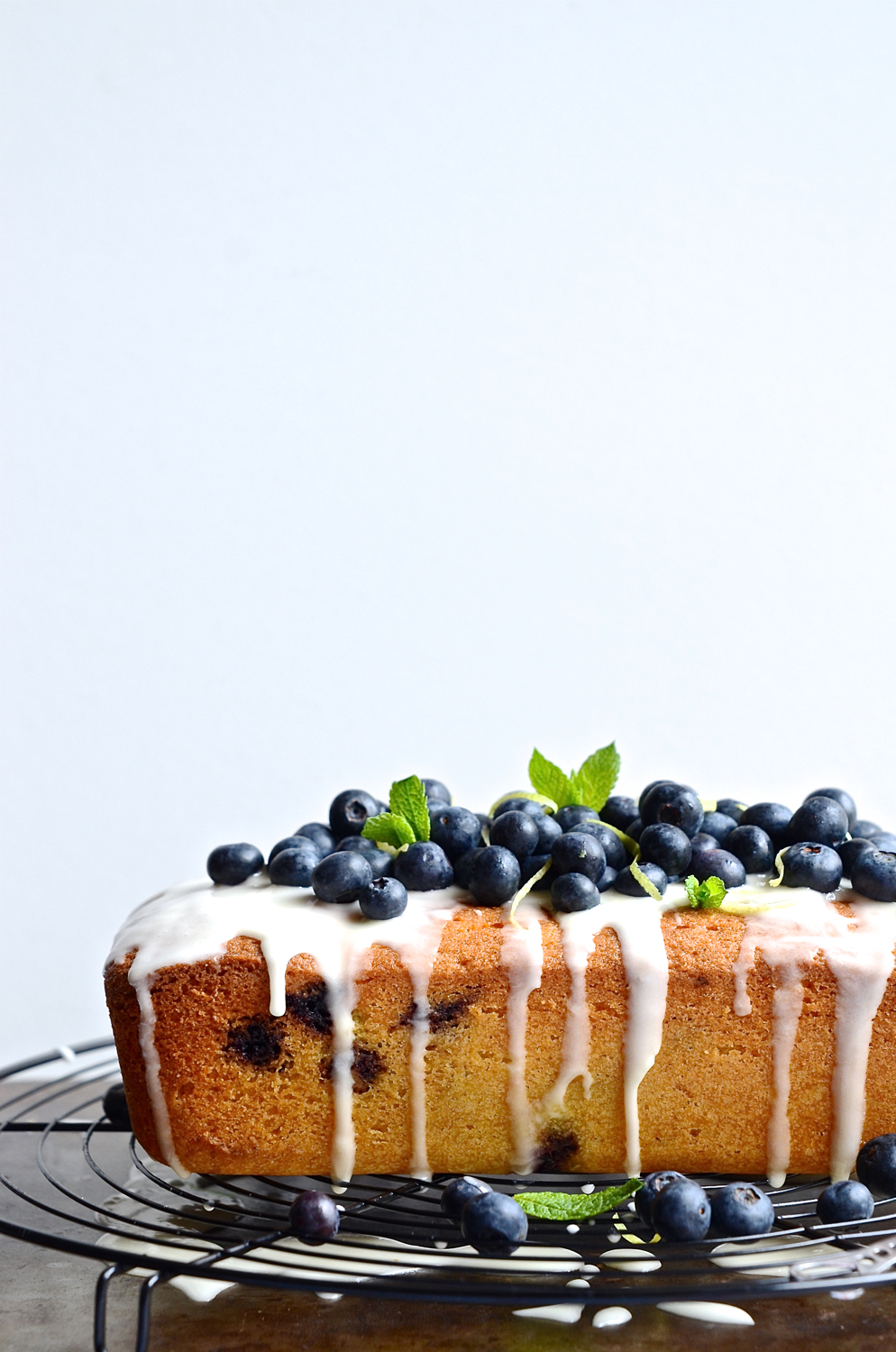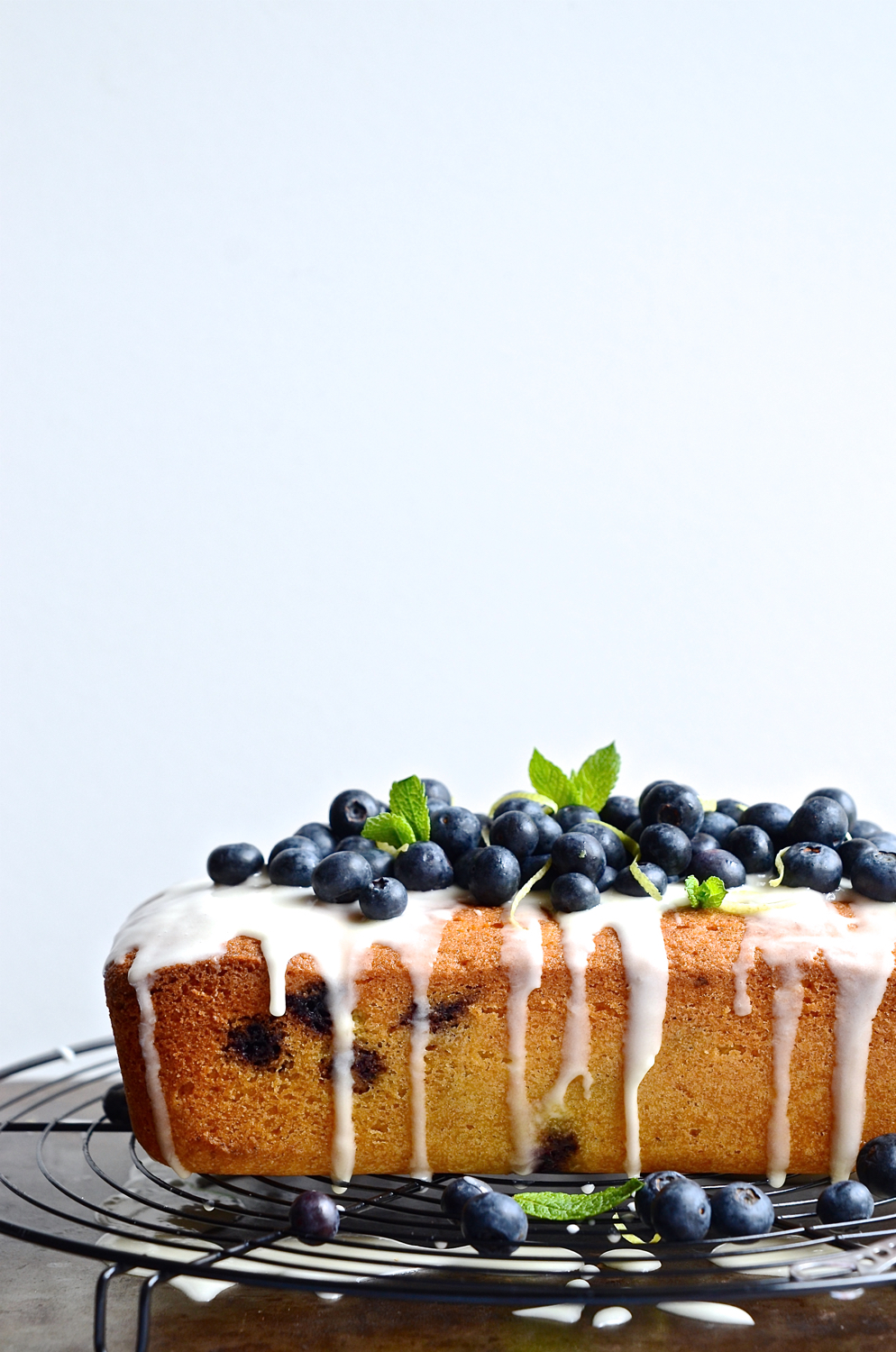 This is possibly one of the best baking recipes I've made since starting my food blog. It's hugely popular and so simple to make. If a buttery blueberry semolina tea loaf drenched in lemony crème fraîche drizzle sounds like your kind of delicious, this recipe is for you. While loaf cakes sound all casual and homey, they're also the easiest tea time treat. My semolina tea loaf will not disappoint. When developing recipes from scratch, it's rare that the first trial bake works perfectly. This one did.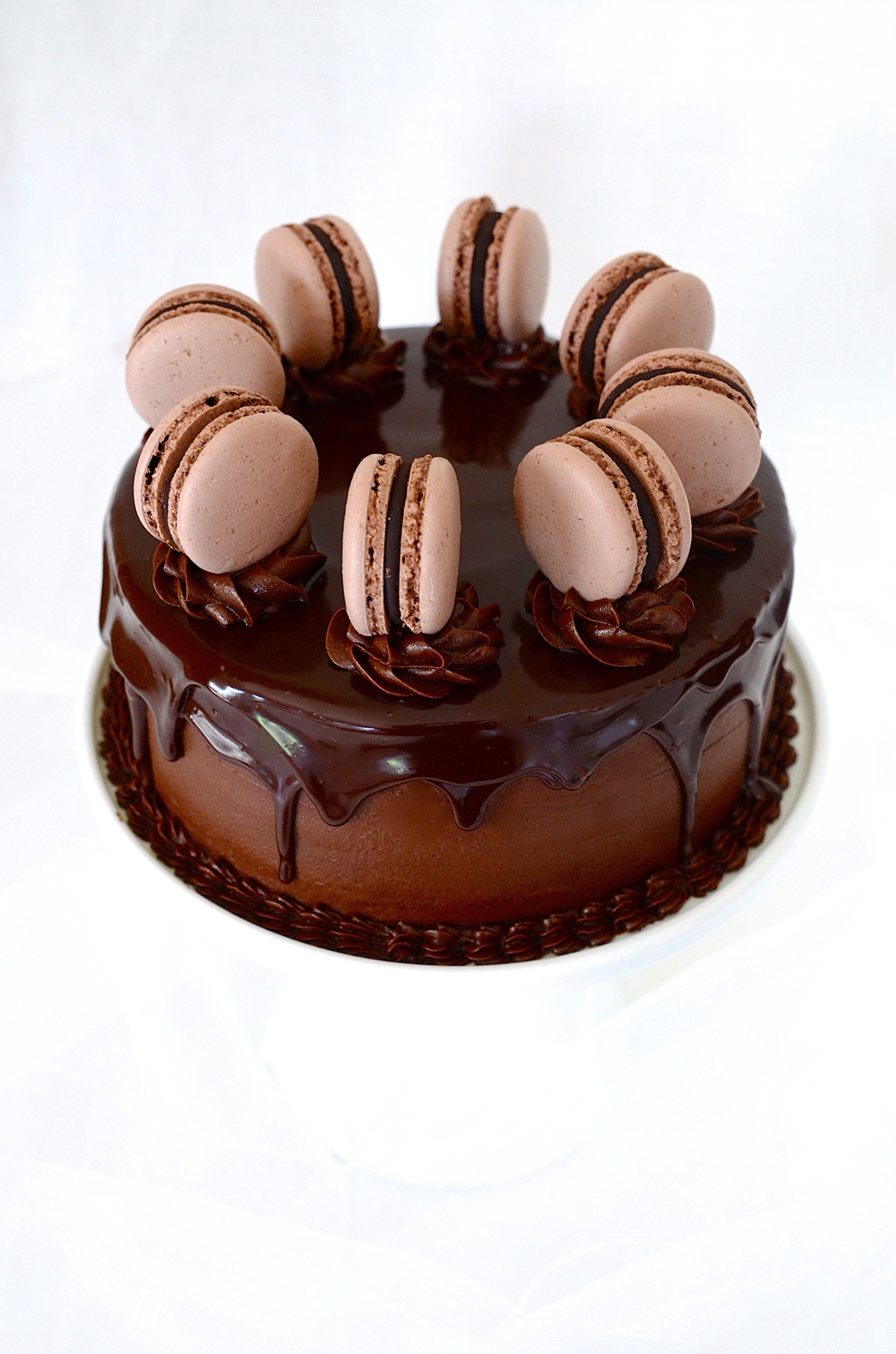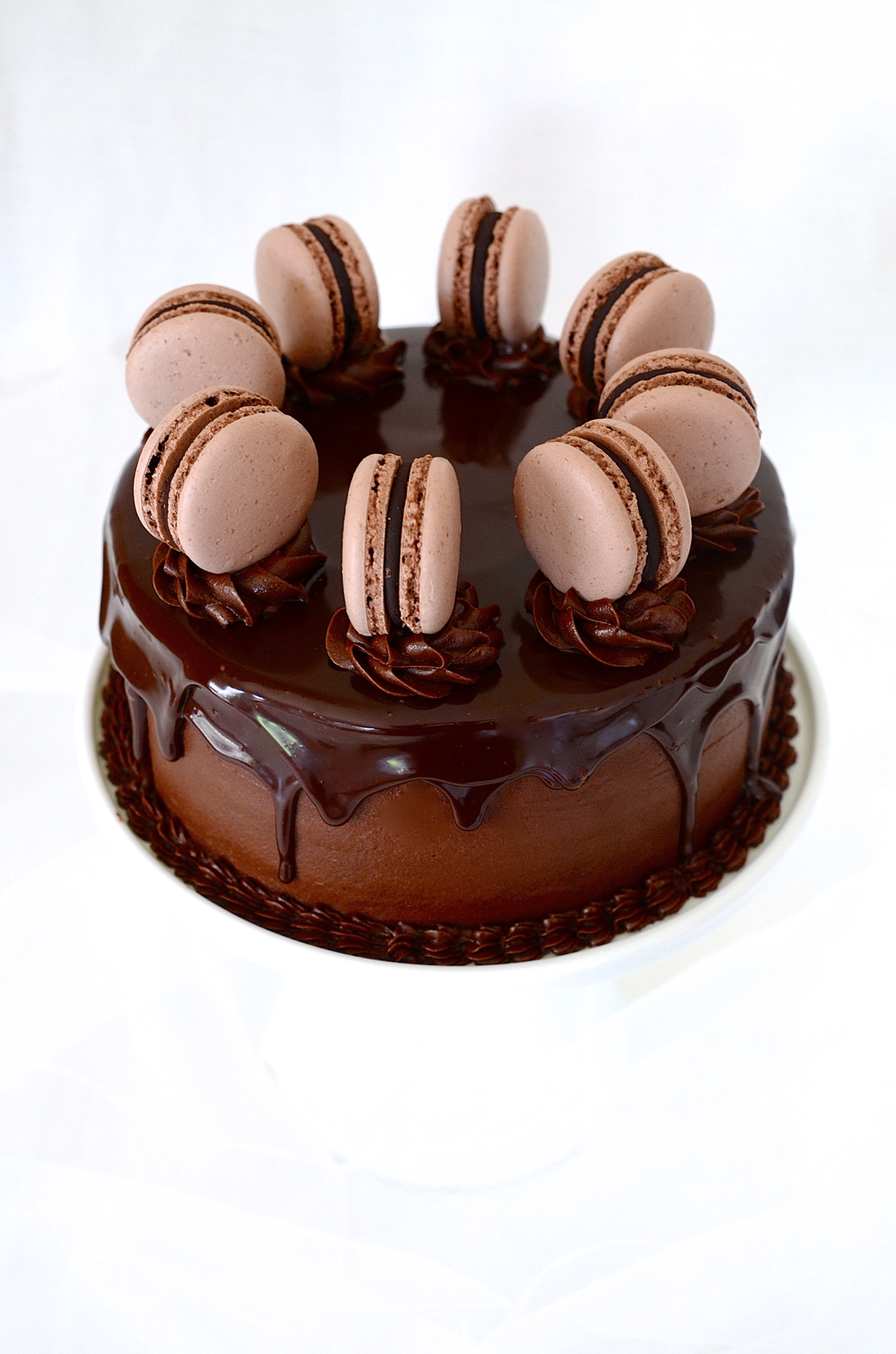 There are a few steps involved in making The Ultimate Chocolate Cake, but completely worth the effort. The texture of the crumb is similar to a rich devil's food cake. Each layered is sandwiched together with whipped vanilla cream and chocolate frosting. The addition of cream cheese lightens the frosting and is less rich than a traditional buttercream. I've decorated the top with macarons making it celebratory in every possible way.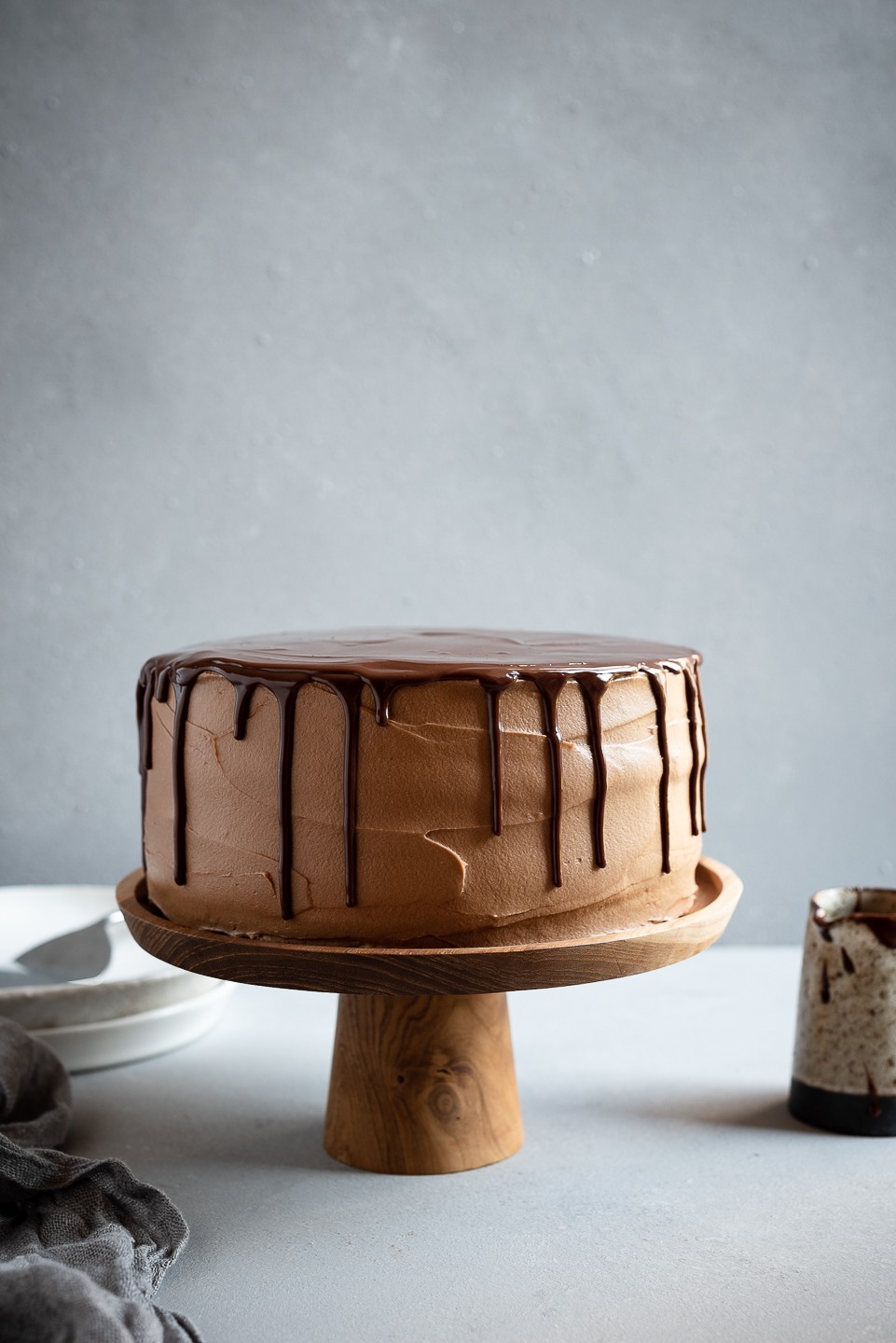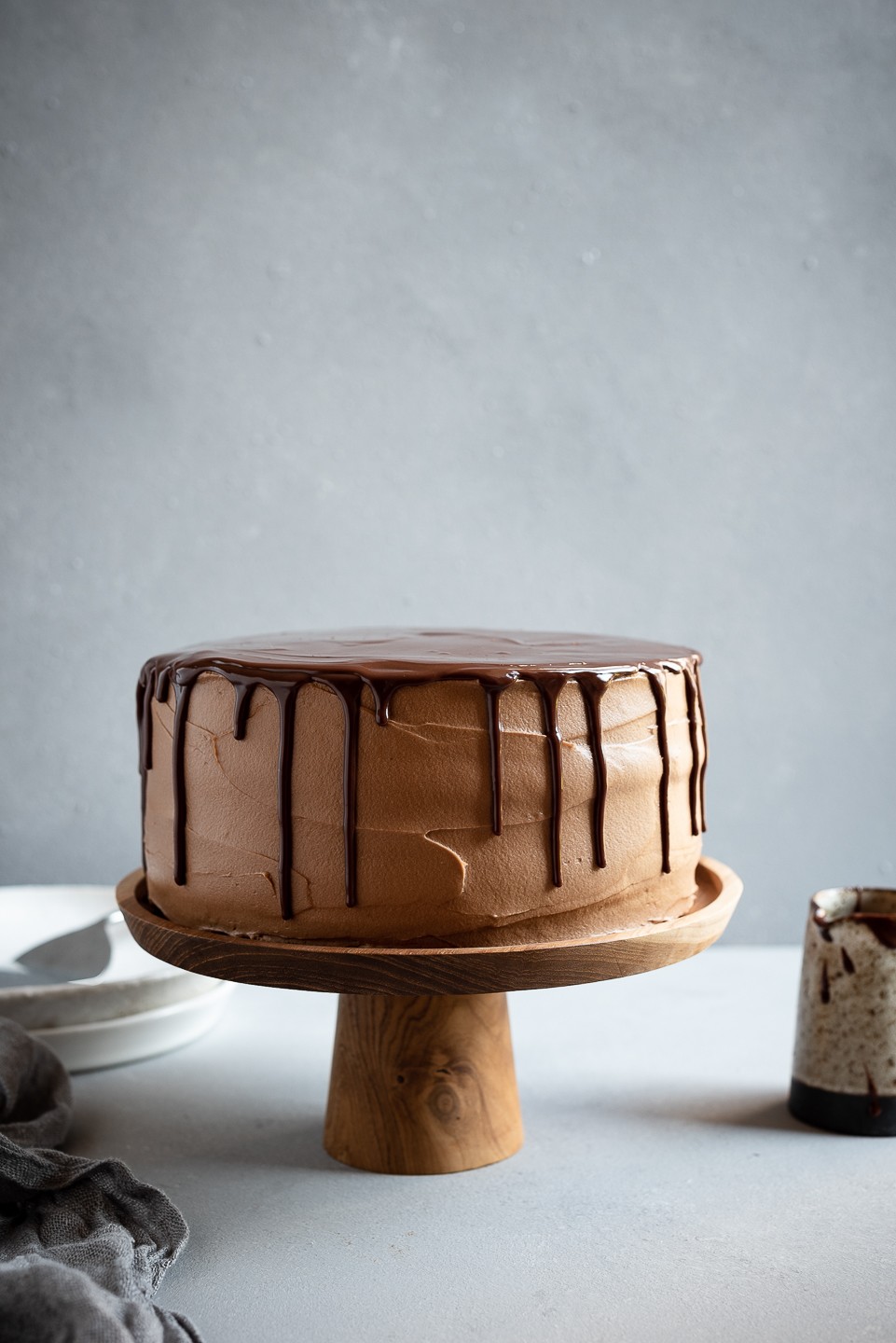 This Dark Chocolate mousse cake comes with a cloud frosting. It is as the name suggests – light and dreamy. From now on, this is the only way I'm going to be making chocolate frosting. It's sweet but not sugary. Try use 70% chocolate if you can. Finish with chocolate drizzle and call it a day. A very good day, at that. So good in fact, Feedfeed added this cake to it's list of best chocolatey bakes!