Pear and apple cake with maple mascarpone cream
8 May 2015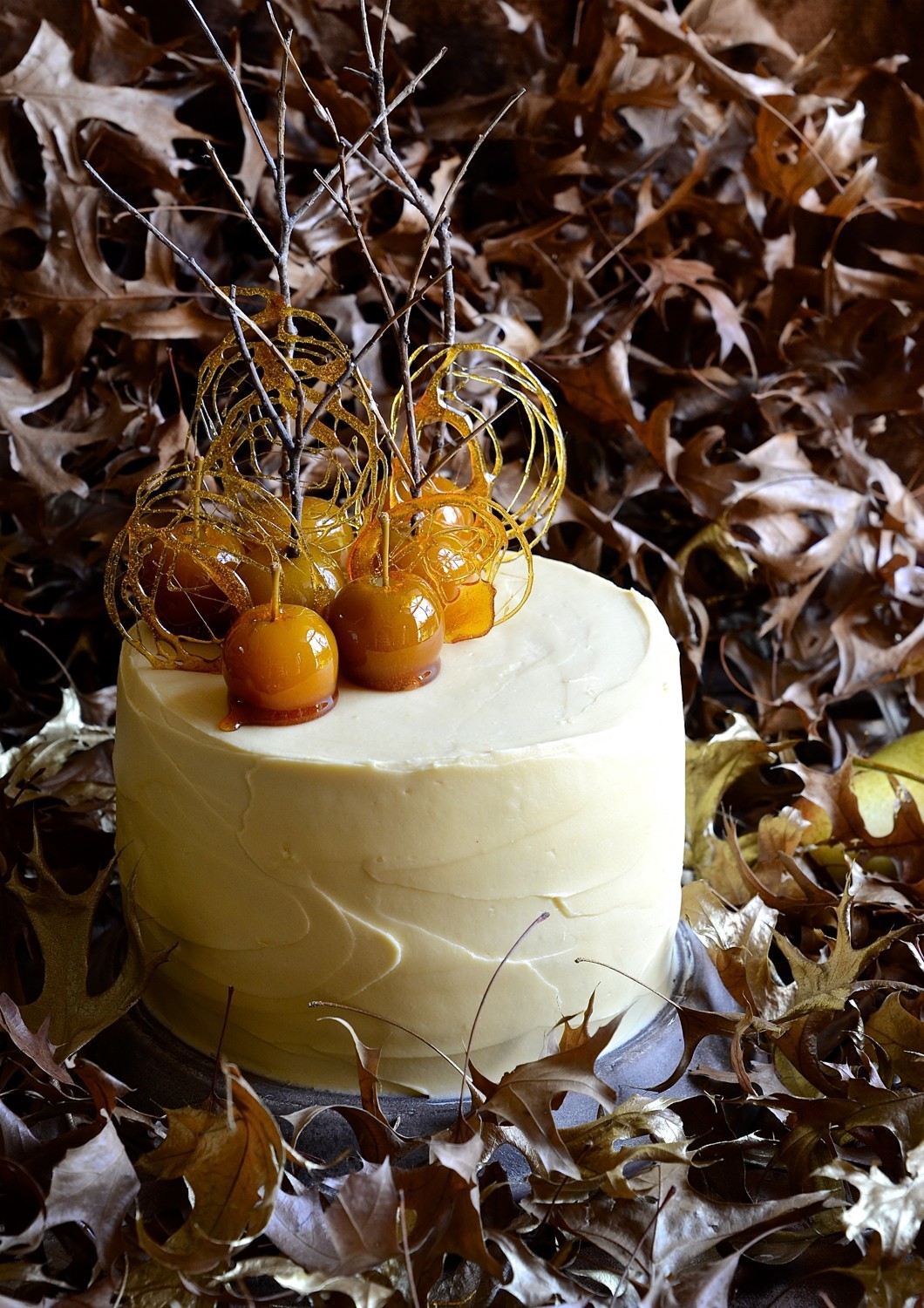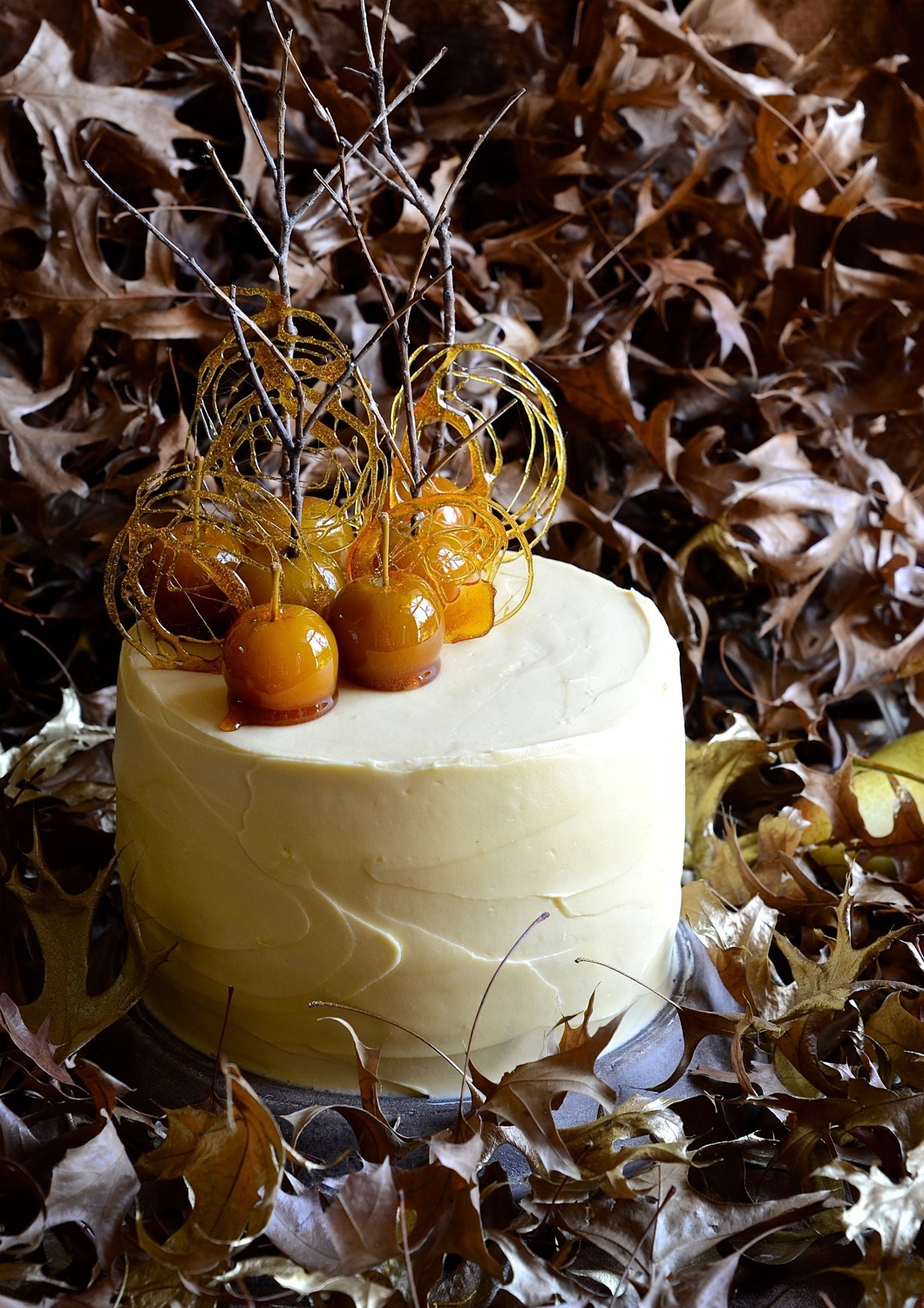 This pear and apple cake is one of my mother's favourite cakes. To celebrate Mother's Day, I thought I'd share the recipe with you. For me, Motherhood is so much 'bigger' than I had imagined. It's consuming and selfless. Your heart suddenly beats louder.
Unique in my world, is my Mum. There are no sorrowful regrets or disappointments. Joyfully we've squandered ourselves on each opportunity, accumulating moments of wonderful ridiculousness that's coloured our journey together. Your quiet stealth and tenacity in the face of hardship is relentless, as too your spirited optimism. The riches of your life are stored in many rooms. I visit there often, with much gratitude and humility.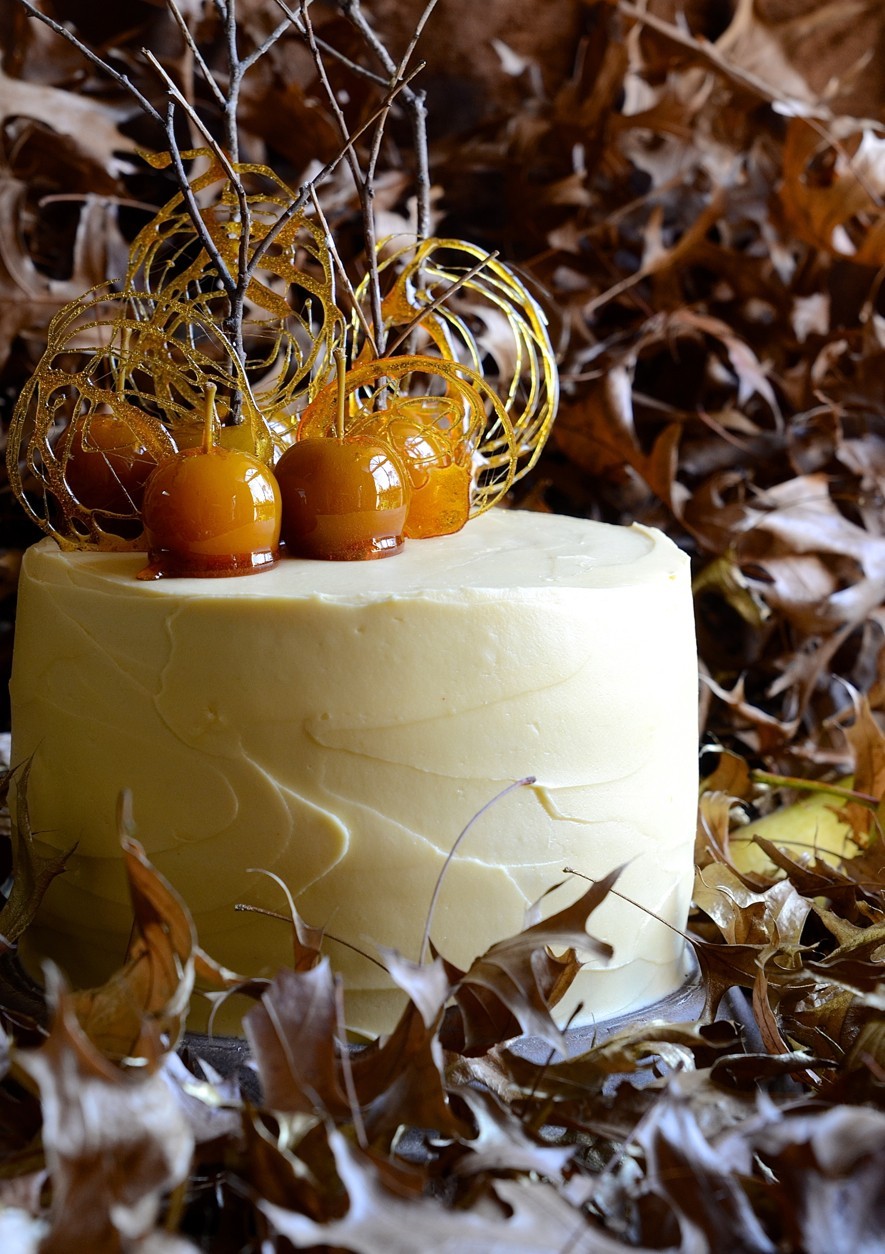 About the cake. The crumb is moist and delicately spiced with cinnamon, mixed spice and nutmeg. The combination of fresh sweet pears, apples and almonds keeps the cake deliciously moist for days. Layered with maple mascarpone cream and covered with a light cream cheese frosting, I assure you, this pear and apple cake is going to be the cake to bake!

Pear and apple cake with maple mascarpone cream
Serves 10
60g butter, room temperature
60ml coconut or vegetable oil
80g castor sugar
90g soft brown sugar
2 eggs
1 teaspoon vanilla extract
60ml buttermilk, at room temperature
210g all purpose cake flour
50g almond meal
2 teaspoons baking powder
generous pinch of salt
2 teaspoons cinnamon
1/2 teaspoon mixed spice
pinch of nutmeg
2 small, ripe pears, peeled and finely cubed
1 eating apple, peeled and finely diced
Maple mascarpone cream
250g mascarpone cream, at room temperature
125ml single, whipping cream
4 tablespoons Canadian maple syrup
1/2 teaspoon vanilla extract
1 teaspoon lemon juice
Cream cheese frosting
230g cream cheese, room temperature
50 g butter, softened
50g icing sugar, sifted
1 tablespoon maple syrup
1/2 teaspoon vanilla extract
Preheat the oven to 180º C. Grease and line 2 x 15 cm round baking tins with parchment paper. Cream together the butter, coconut oil, castor sugar and brown sugar. Add the eggs one at a time, beating well between each addition. Slowly whisk in the vanilla extract and buttermilk. The mixture might look curdled, but will come together once the dry ingredients are added.
Sift in the flour, almond meal, baking powder, salt and spices. Mix on a low speed until the batter is just combined. Gently fold through the pears and apple. Divide the batter between the baking tins, tap firmly on the base and bake for 50 minutes. Test with a skewer to ensure that the cake is cooked through. Set aside to rest for 10 minutes before turning out onto a wire rack to cool completely.
For the mascarpone cream, lightly whisk together all the ingredients until light and fluffy. Do not over-beat as the mascarpone can turn buttery very quickly. Slice the two cake layers in half horizontally. Place the first layer on a cake stand and spread with 2 heaped tablespoon of mascarpone cream. Repeat with the remaining cake layers.
To make the cream cheese frosting, place the cream cheese in a bowl and beat until smooth. Add the butter and whisk again until well incorporated. Add the icing sugar, maple syrup and vanilla. Beat until light and fluffy. Cover the sides and top of the cake with the remaining frosting. Decorate with caramel coated baby apples or fresh blooms.
A few more of my best small cake recipes:
Vanilla and orange cake with grapefruit curd
Raspberry vanilla cake with buttercream frosting