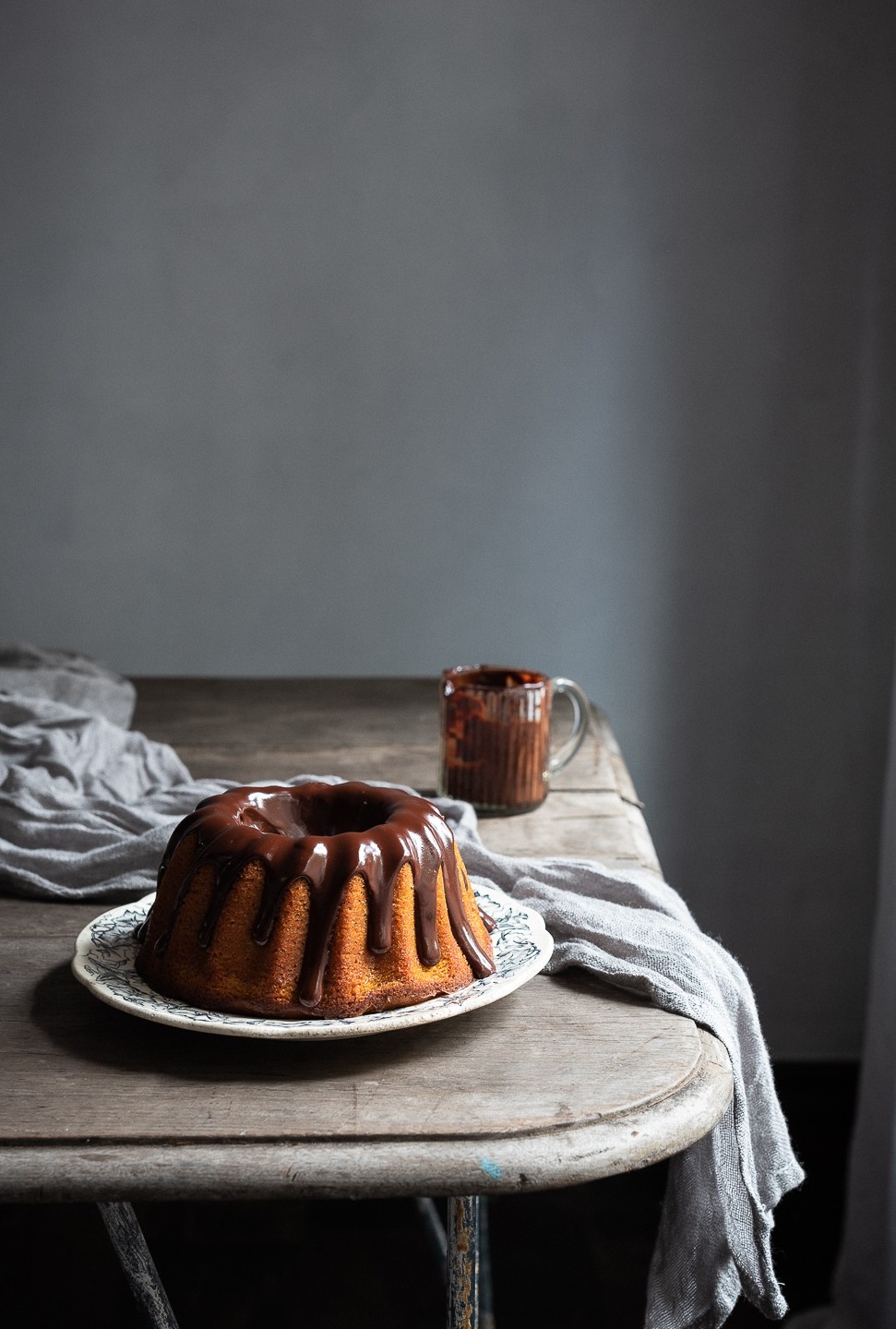 Food 52's latest book, Genius Desserts claims it will change the way you bake. If this Brazilian carrot cake is anything to go by, there'll be at least 100 trusty reasons to get mixing. The recipes side-step convention with some quirky yet successful methods that come by way of repetitive testing. Initially I struggled to get past the cookie chapter, but once I landed on page 90, I decided to stay a while, long enough to be charmed by this Brazilian carrot cake. It comes without the obligatory cream cheese frosting, veiled instead, with glistening ganache. Unusual as it seems, how can it be anything but genius?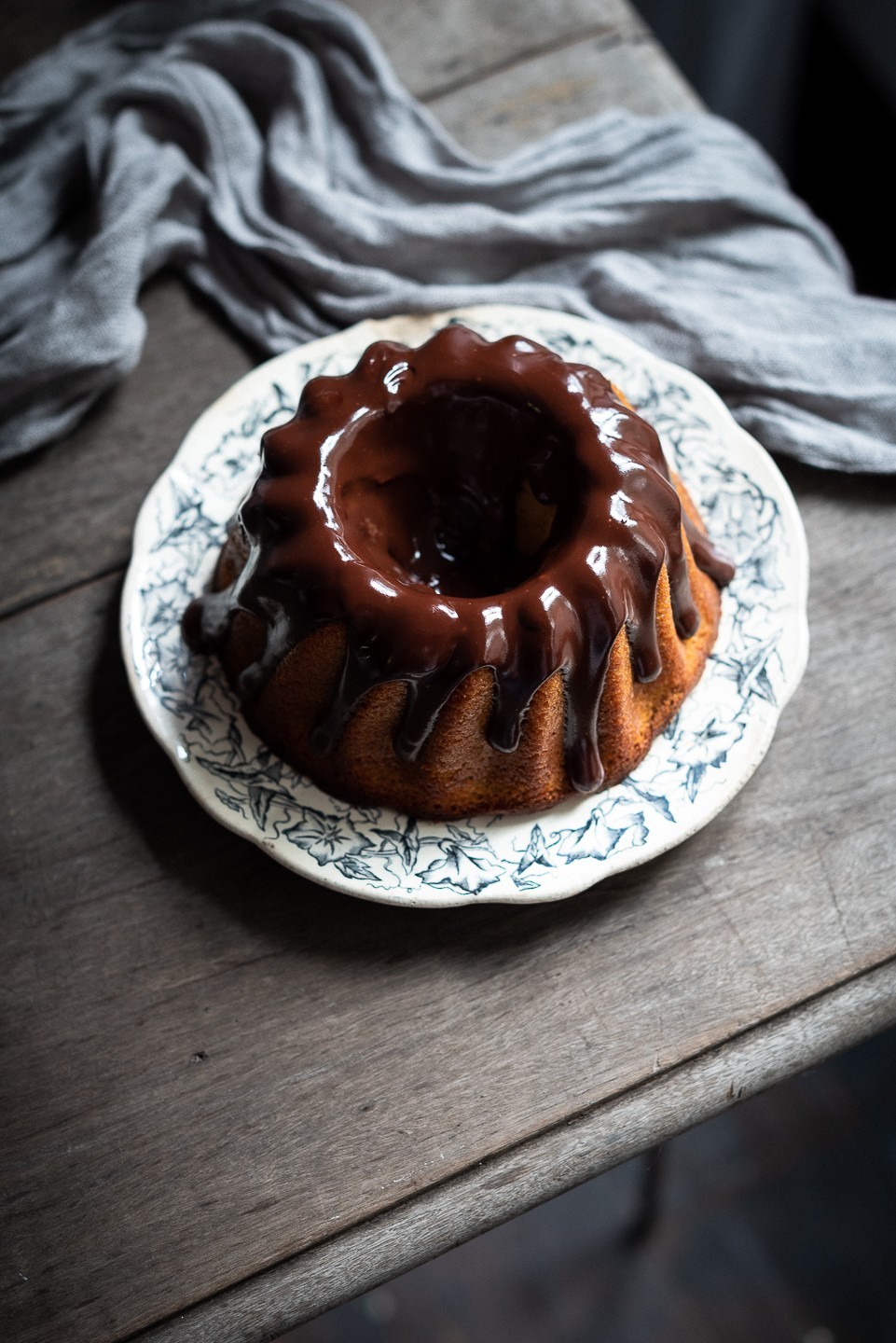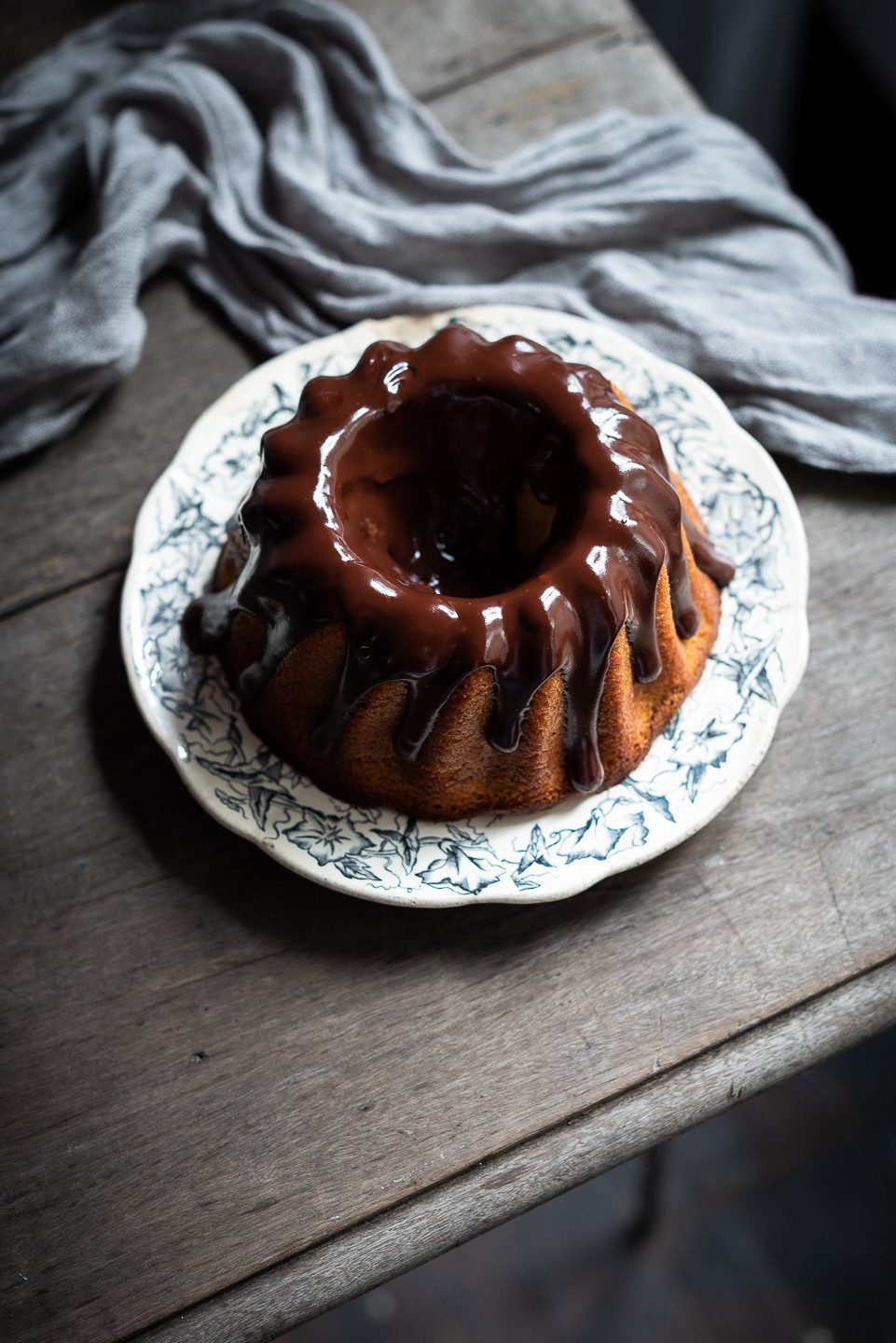 The book arrived at about the same time as my new blender, a generous gift from the lovely people over at Greenis. While I'm not much of a gadget cook, a good blender is indispensable in my kitchen. If you've tried your hand with nut butters, you'll know the struggle to get a silky smooth texture. I started off making almond nut butter, then roast cashew butter. On day two, I experimented with date syrup – a healthy refined sugar-free sweetener. Day 3 was this carrot cake, followed by several batches of tahini and then smoothies for the girls. To date, it's hands down the best blender. It even has a blue tooth option!?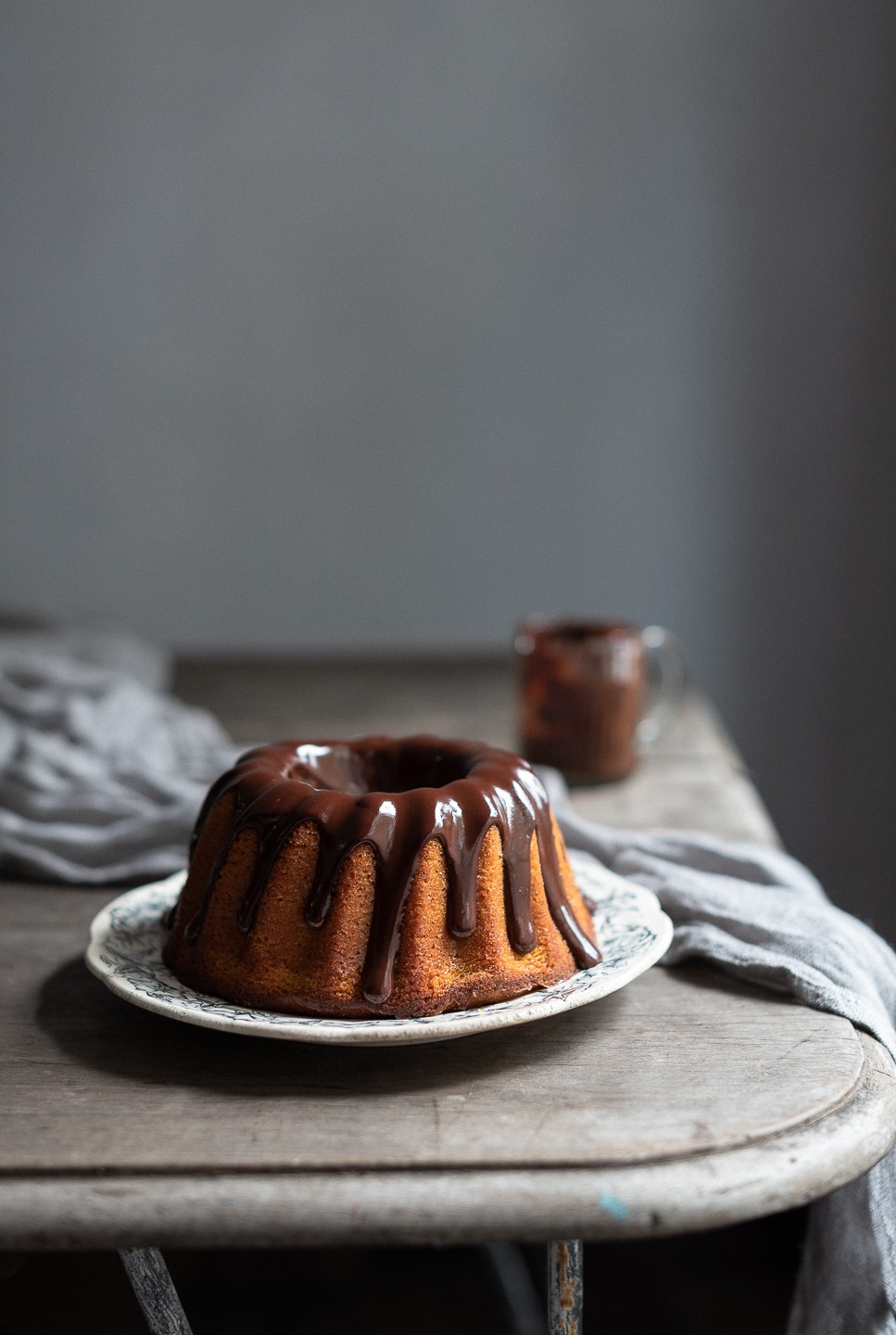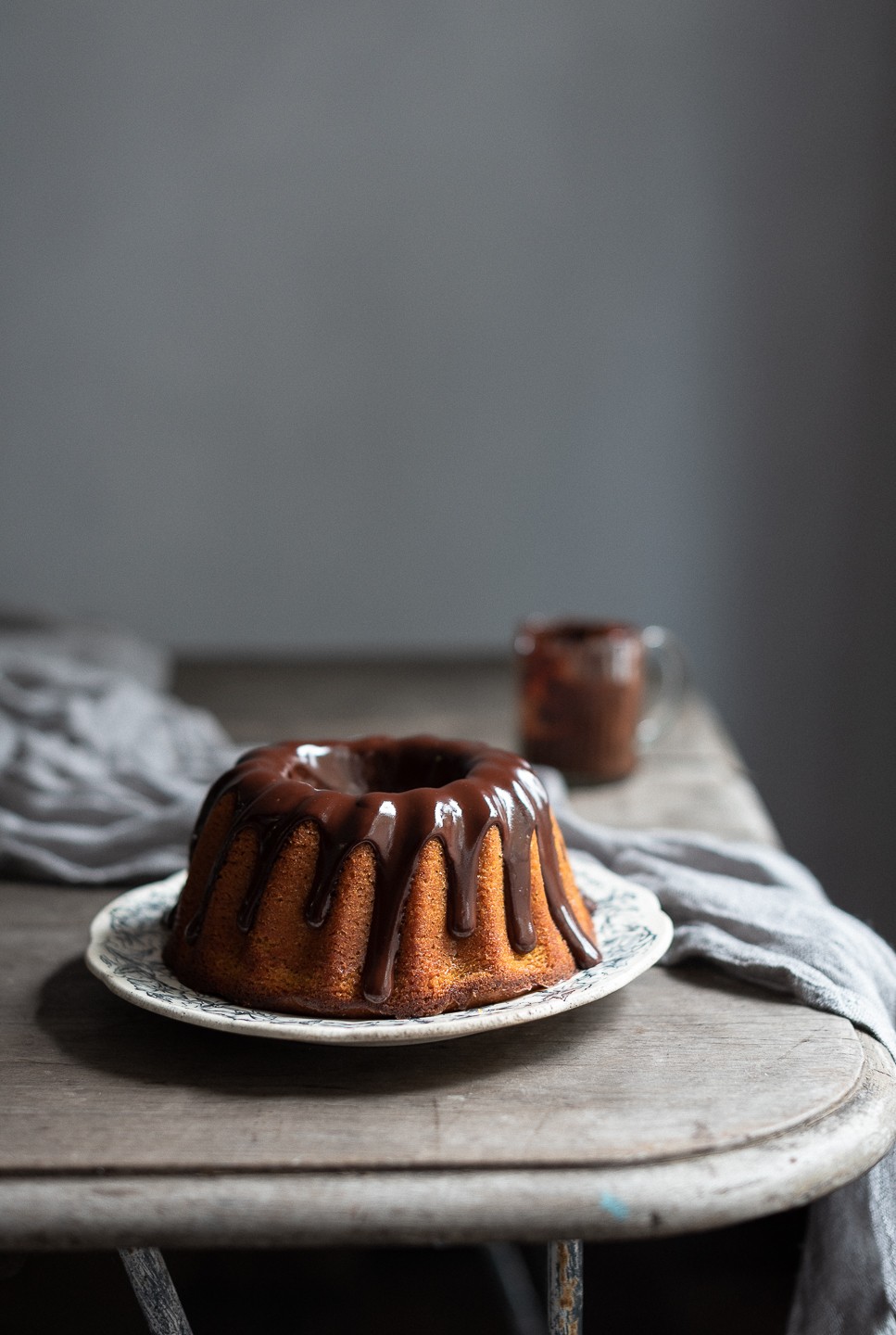 Back to the cake. The original recipe comes by way of Brazilian pastry chef, Danielle Noce. Her method upholds simplification. Free of nuts or coarsely grated carrots, the texture bakes up light and fine. Tinged with a saffron-ish coloured crumb, it could easily pass for pumpkin cake. Pulverising the carrots in the blender brings out all that beta-carotene, tainting the batter, golden. With a scant list of ingredients and even few instructions, it's the kind of cake you want to make when you're in a pinch or need something dependable but altogether decent.
I've made several changes to the recipe, more from necessity and preference than mutiny. Danielle's recipe calls for all purpose flour. After a spate of cake testing for my book I only had self-raising flour, automatically eliminating the need for baking powder. I slipped in a teaspoon of cinnamon and reduced the sugar by 1/2 cup. In hindsight, I might even take off another 1/4 cup. If you prefer a less sweet cake, perhaps 1 cup in total will suffice. The entire cake was made in the Greenis, dispensing with separate bowls and wet-dry additions. Remember to add the carrots to the jug first. Most of the initial blitzing happens at the base of the blender which sorts the carrots out in seconds.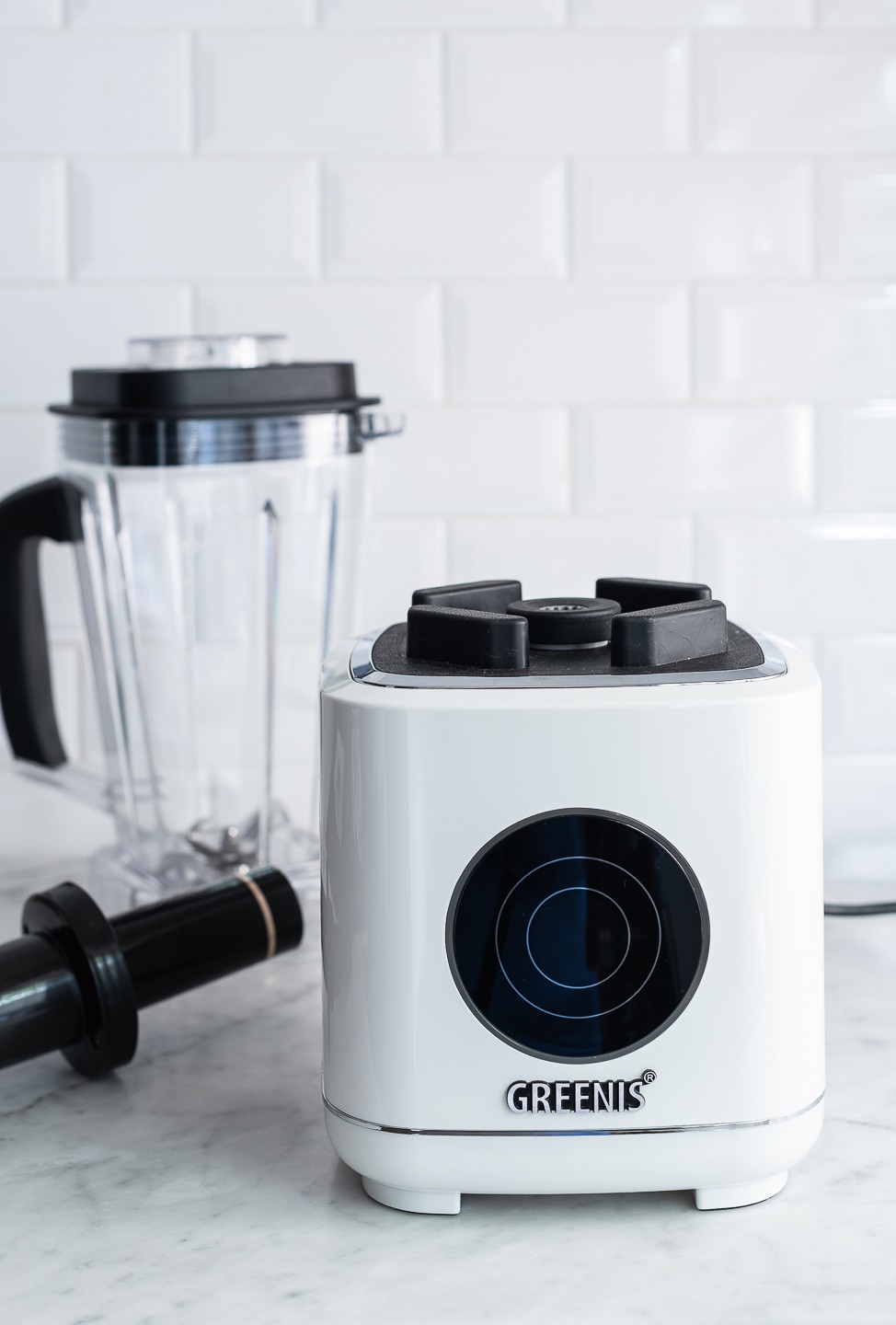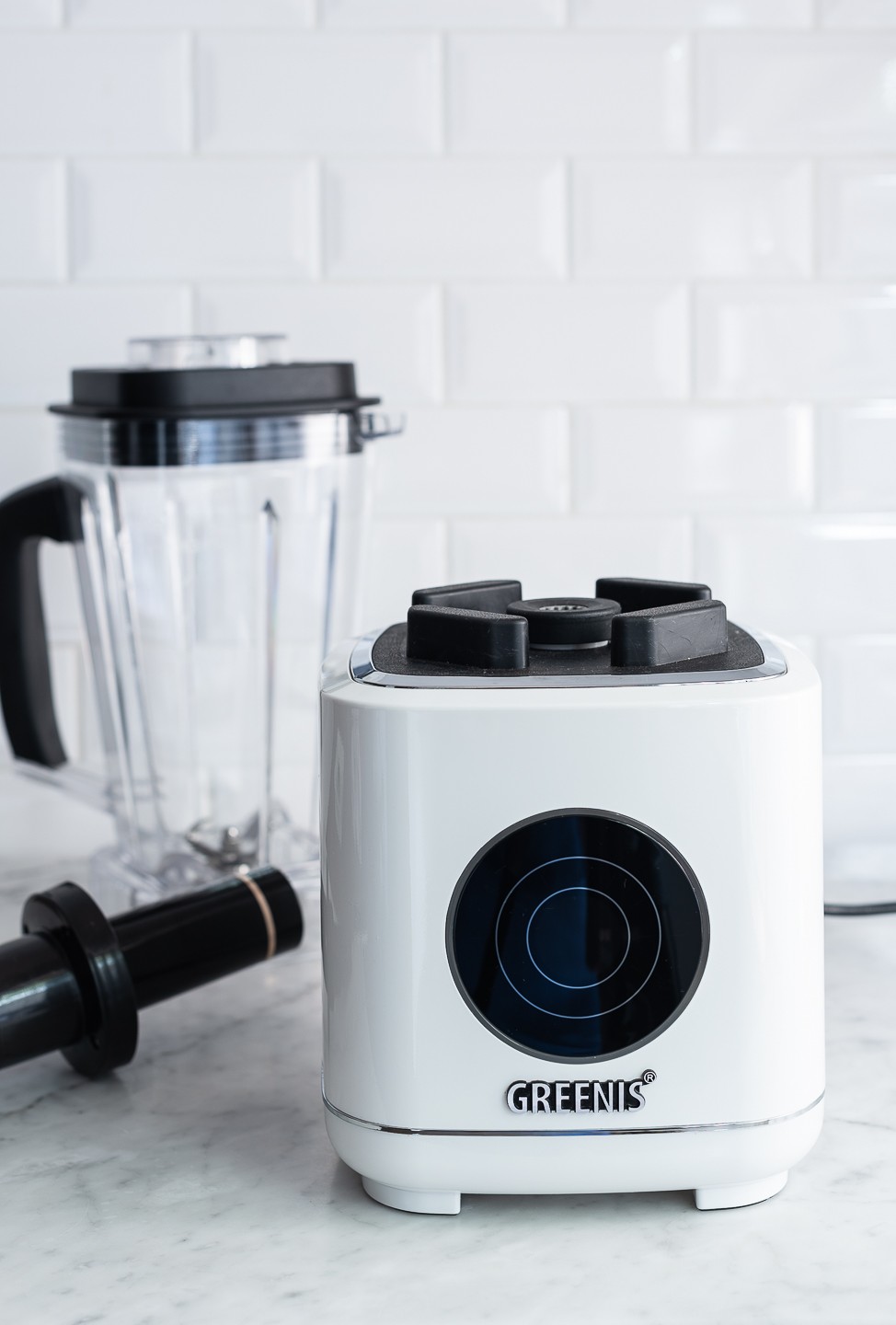 Side Note : Makes one generous bundt or 2 smaller cakes. Because I was keen to try it with a cream cheese frosting and the chocolate glaze, I opted for 2 smaller bundts. Both were lovely. The chocolate, however, was a real surprise.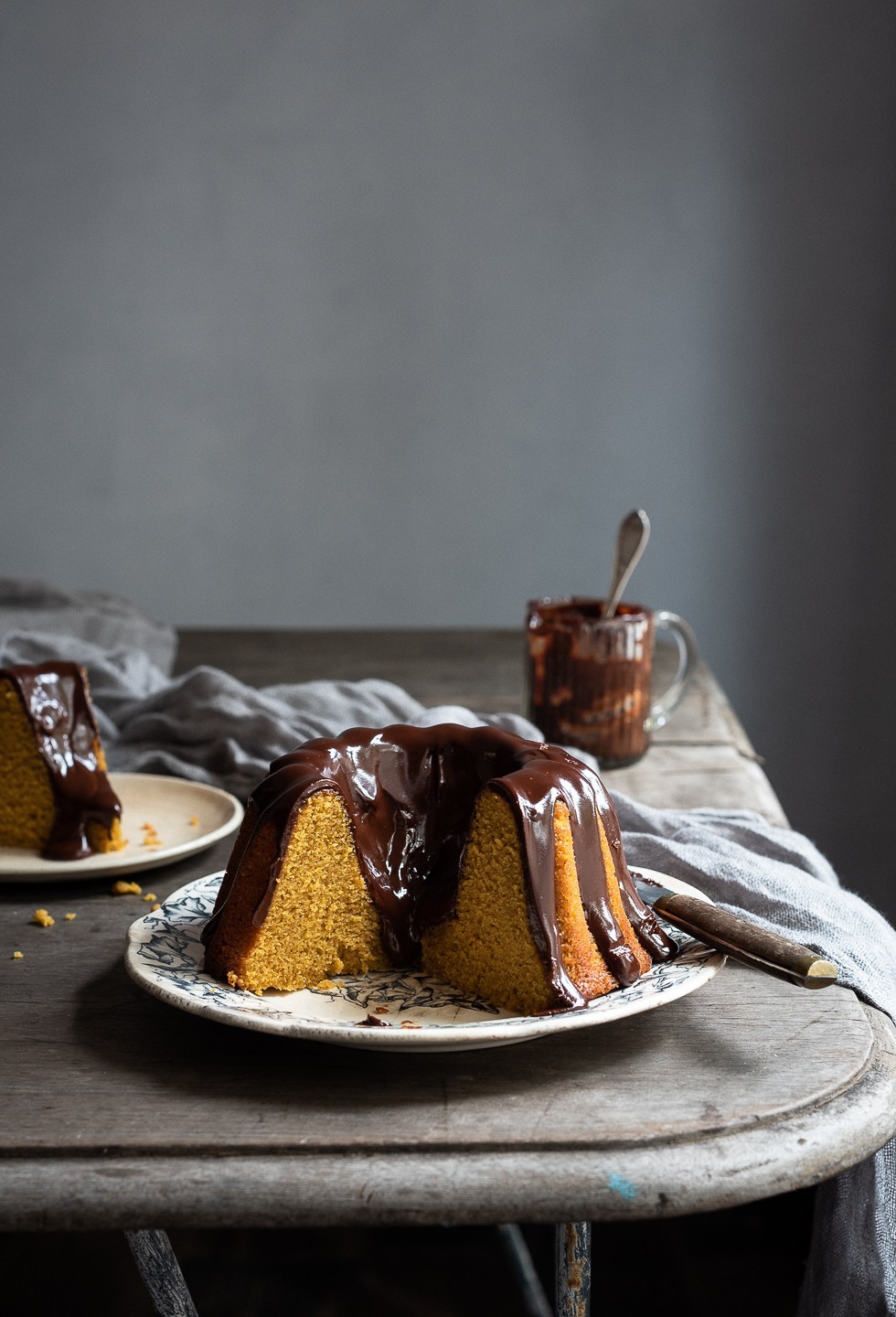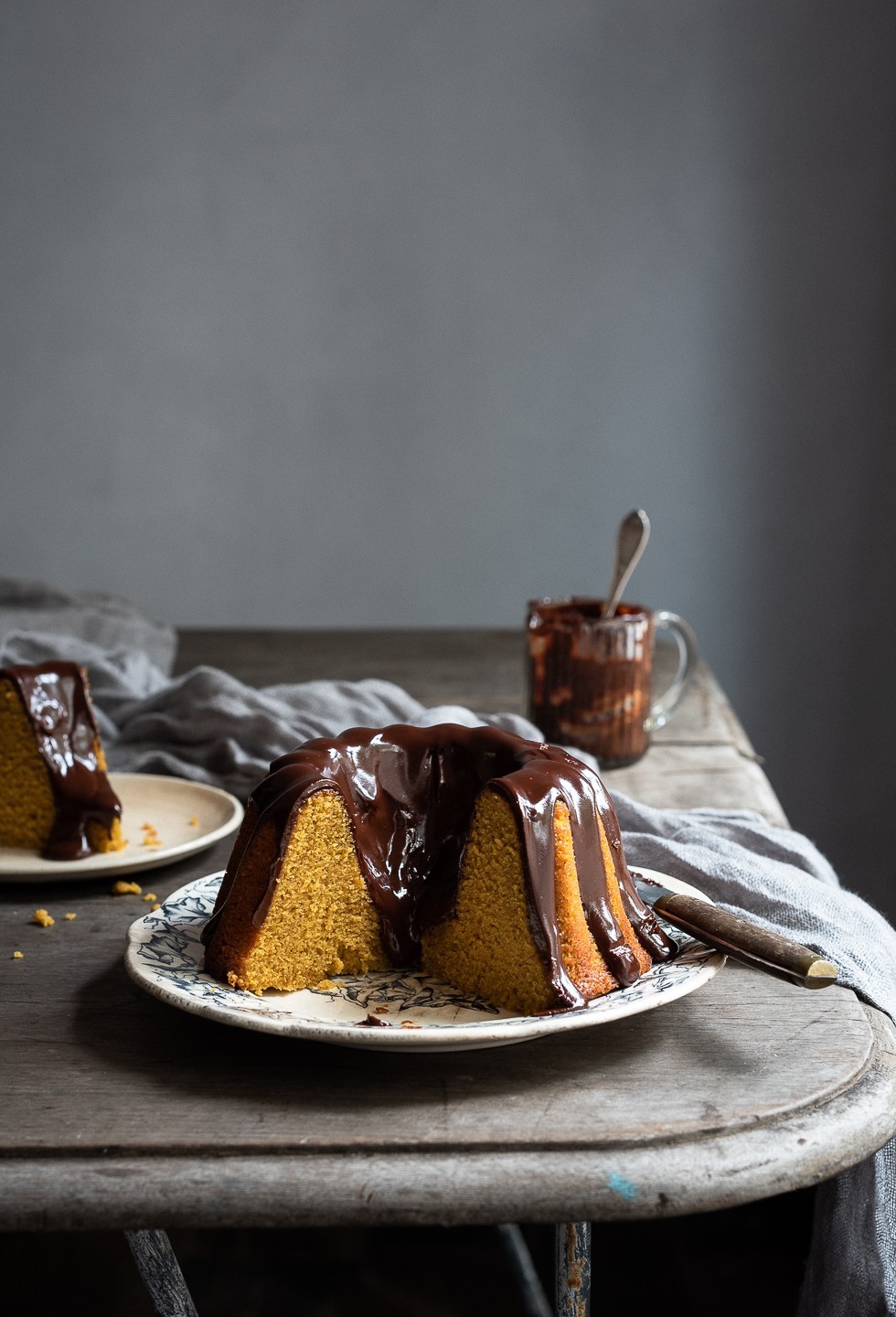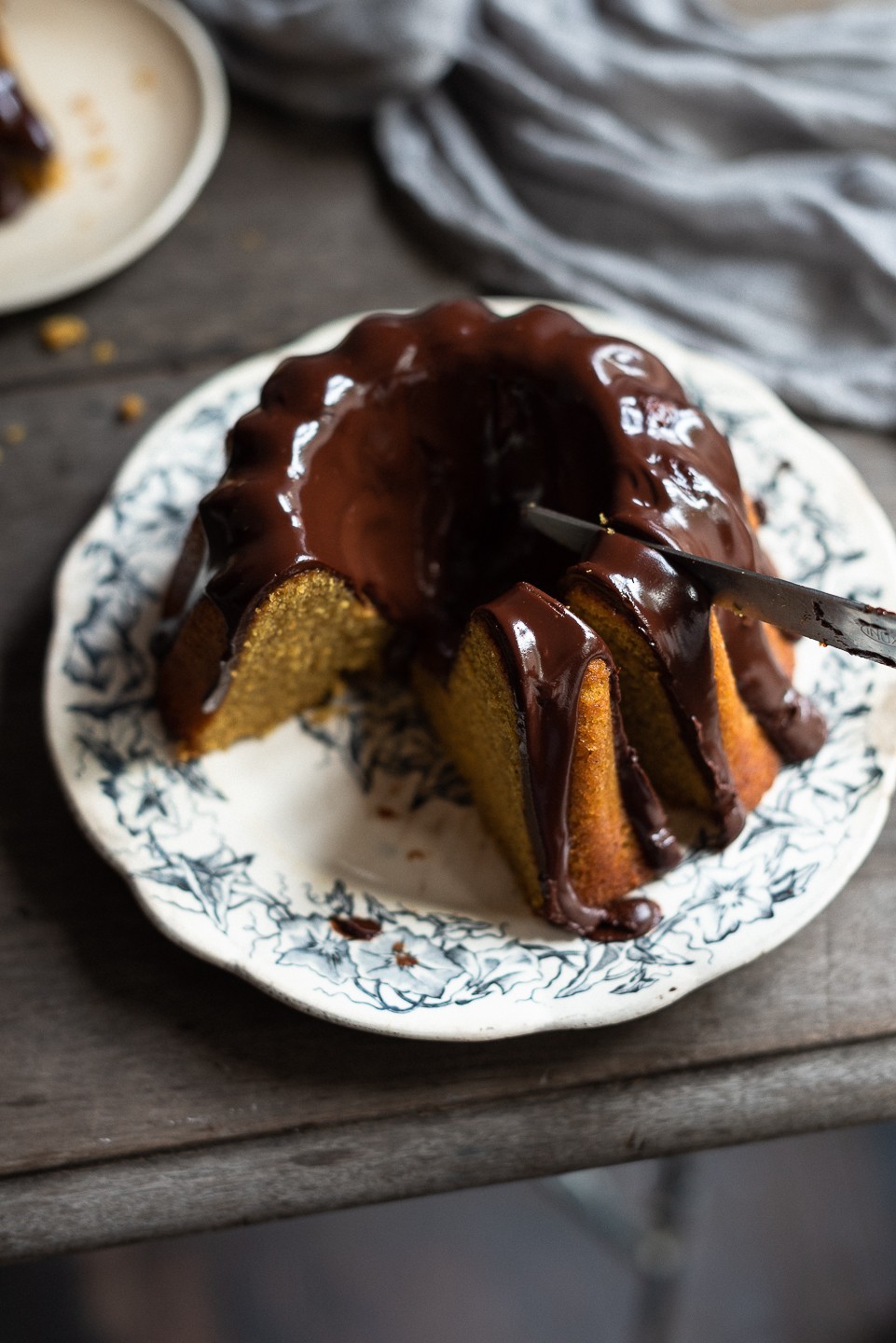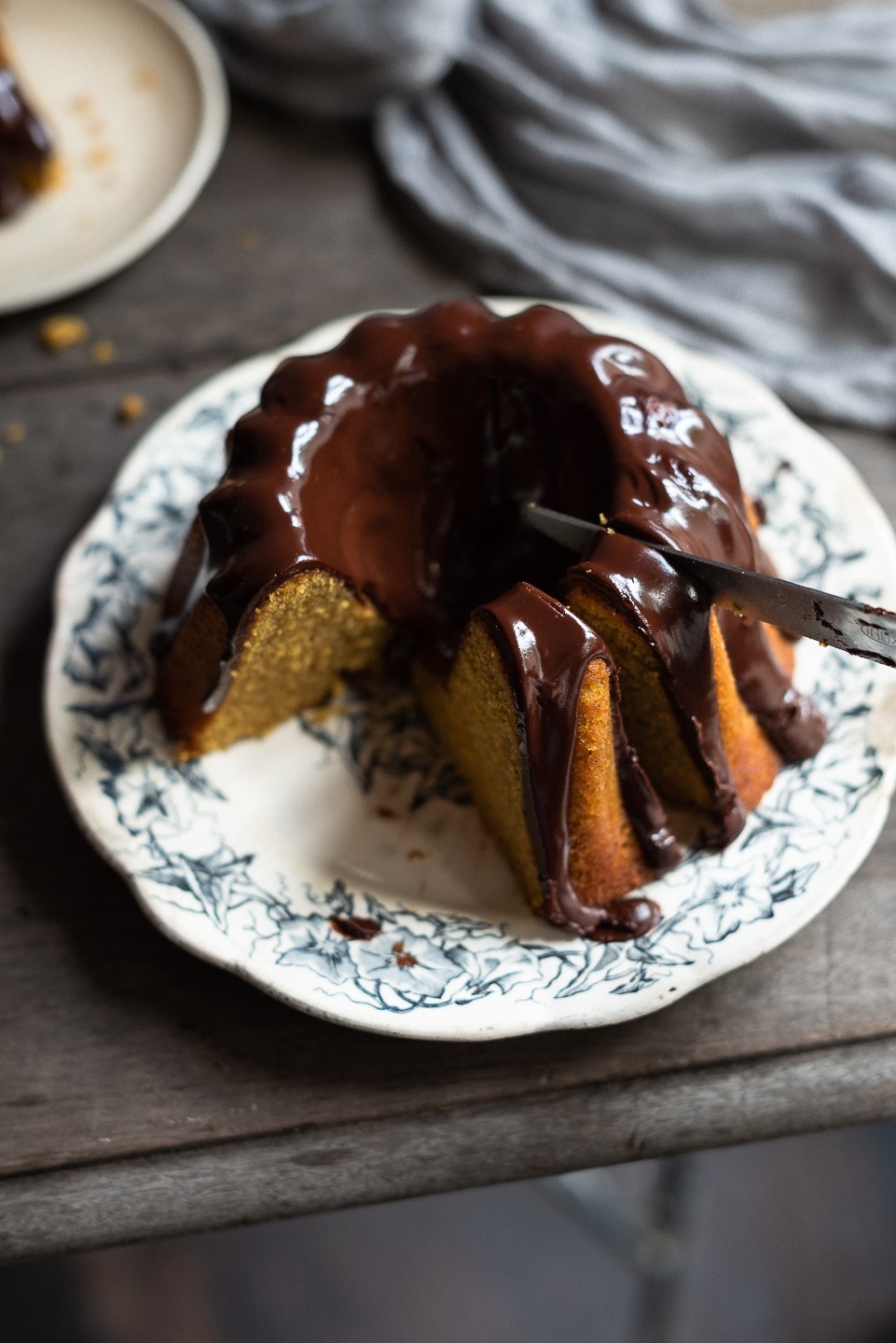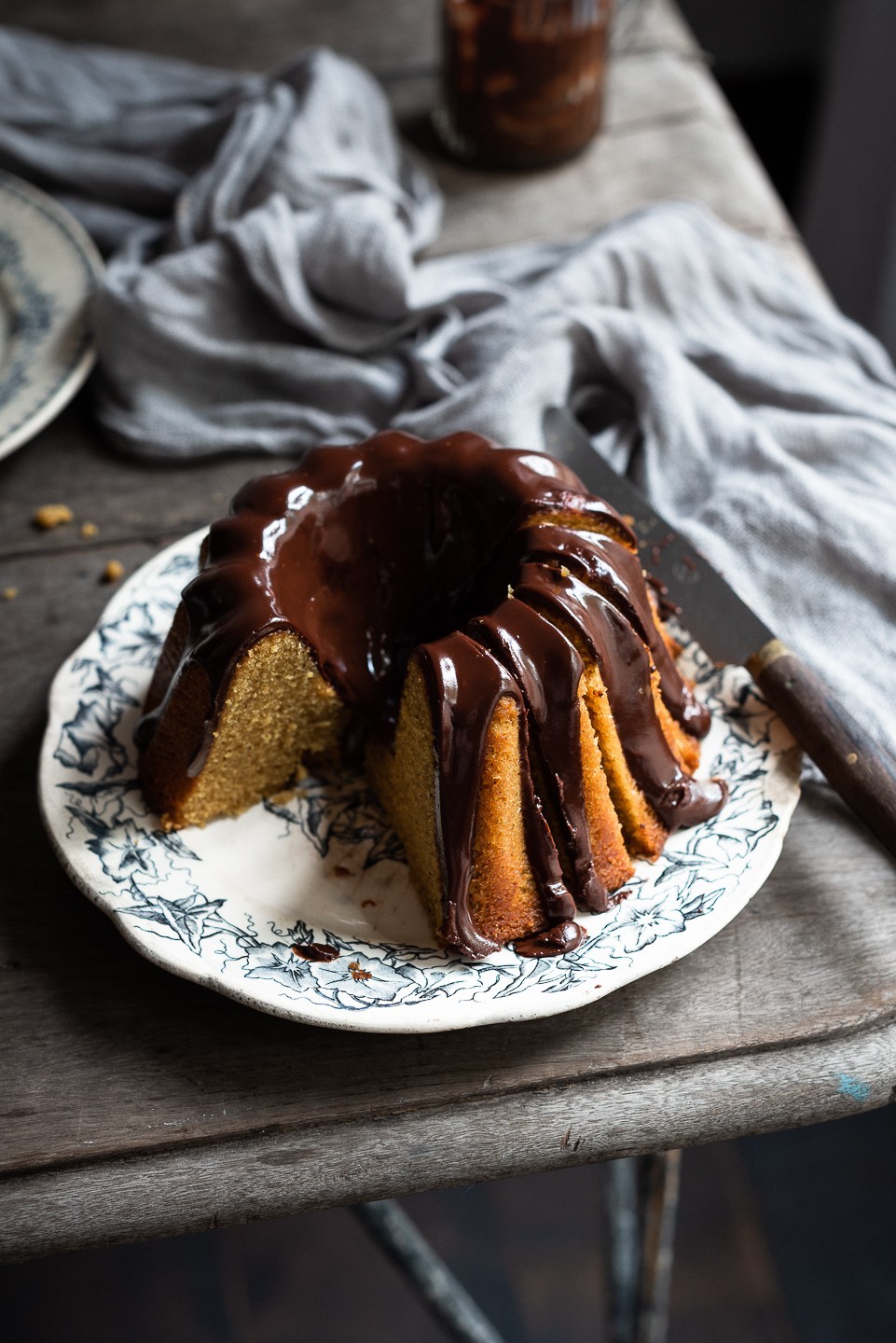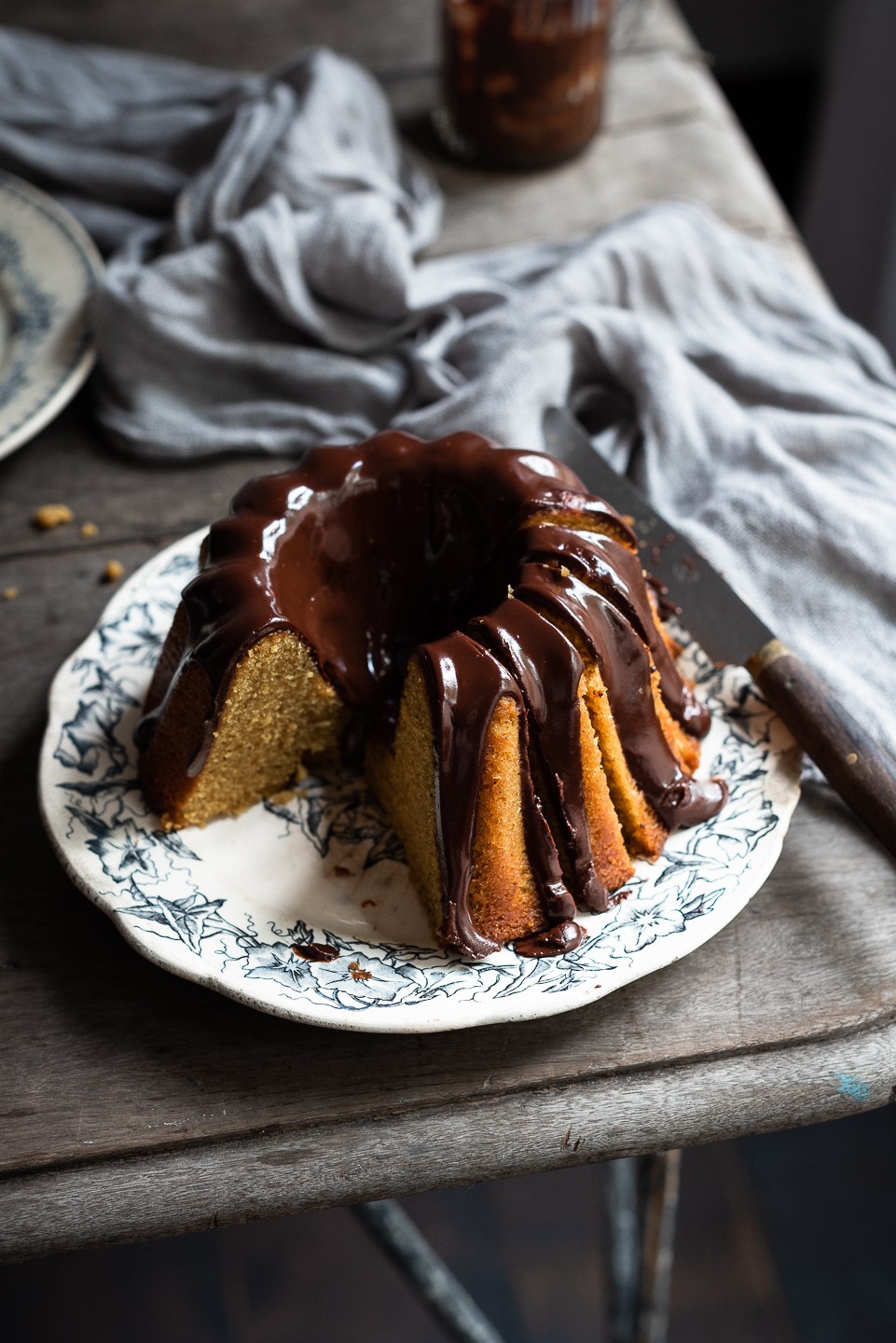 Brazilian carrot cake from Genius Desserts
Makes one generous bundt
300g carrots (about 3 large), scrubbed and roughly chopped
180ml (3/4 cup) vegetable oil
3 eggs
1 cup light brown sugar
1/4 cup molasses sugar (or dark treacle)
300g  (2 cups) self-raising flour
5ml (1 teaspoon) ground cinnamon
1/2 teaspoon fine salt
Chocolate ganache
100g 70% dark chocolate, roughly chopped
80ml (1/3 cup) fresh cream
15ml (1 tablespoon) butter
Preheat the oven to 180 C. Grease a large 2 L bundt tin.
Place all the ingredients in the Greenis blender, starting with the carrots and ending with the dry ingredients. Blitz until completely smooth.
Pour the batter into the tin and tap light to remove air bubbles. Bake for 50-60 minutes or until a skewer comes out clean.
Cool in the tin for at least 20 minutes before turning out. Make sure the cake is completely cool before glazing with chocolate.
For the ganache, melt the chocolate, cream and butter together. Drizzle over the cake and allow to firm up slightly before slicing.
Note: If making two smaller bundts, bake for 40-45 minutes. Please note, as bundt tins vary vastly in width and depth, baking times might need adjusting. Always test for doneness with a skewer before removing from the oven. 
You may like to try these blog favourites:
Greek yoghurt cake with granadilla syrup