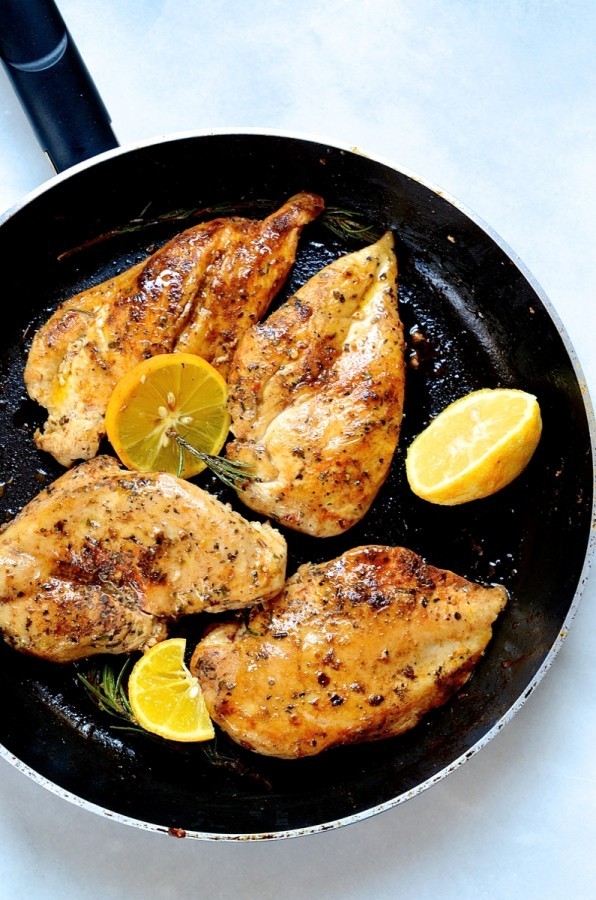 When it comes to easy suppers, I have a handful of fast and reliable recipes. This is one of them. It doesn't get any easier than these 10 – minute pan fried Greek chicken breasts. Succulent chicken fillets sautéed in a lemony rosemary olive oil.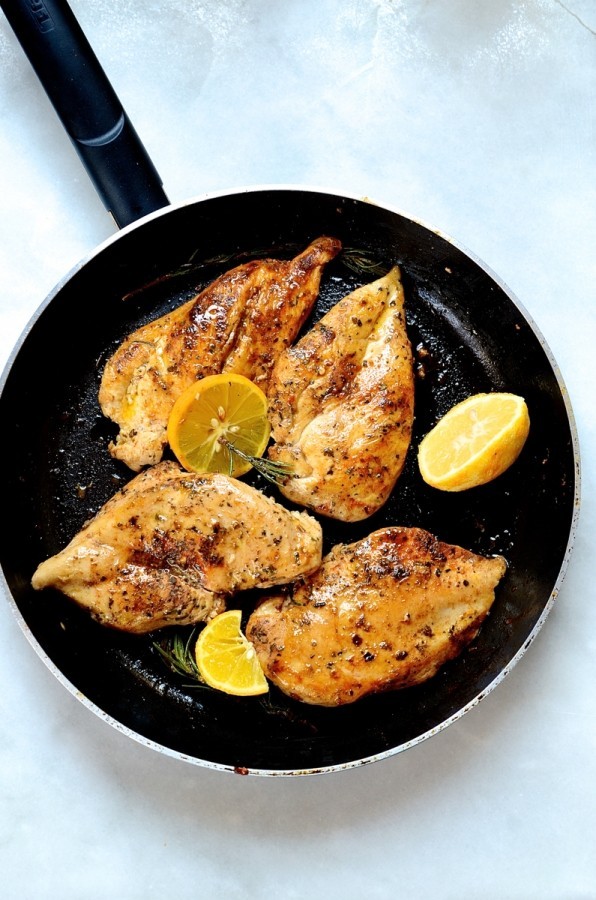 I've spoken before about the versatility of recipes and these Greek chicken breasts fit the bill. Here are several serving suggestions:
Greek chicken burgers (I use this spelt hamburger bun recipe)
Scrumptious for wraps, 'cause who doesn't love a wrap? Think flatbreads, hummus, rocket, fried halloumi, cherry tomatoes and slices of this awesome Greek chicken. (I'm having this one tonight)
Tabbouleh inspired bulgar wheat salad topped with Greek chicken breasts and chunks of Danish feta.
A loaded Greek chicken salad – piles of olives, feta, red onions and crispy cos lettuce (Banting friendly and gluten free)
Creamy lemon tagliatelle pasta, strips of chicken topped with grated pecorino cheese.
And there you have it. Five easy midweek suppers or lazy weekend lunches, done. I could carry on with loads more mouthwatering options, but I'm assuming you're just plain hungry now, right?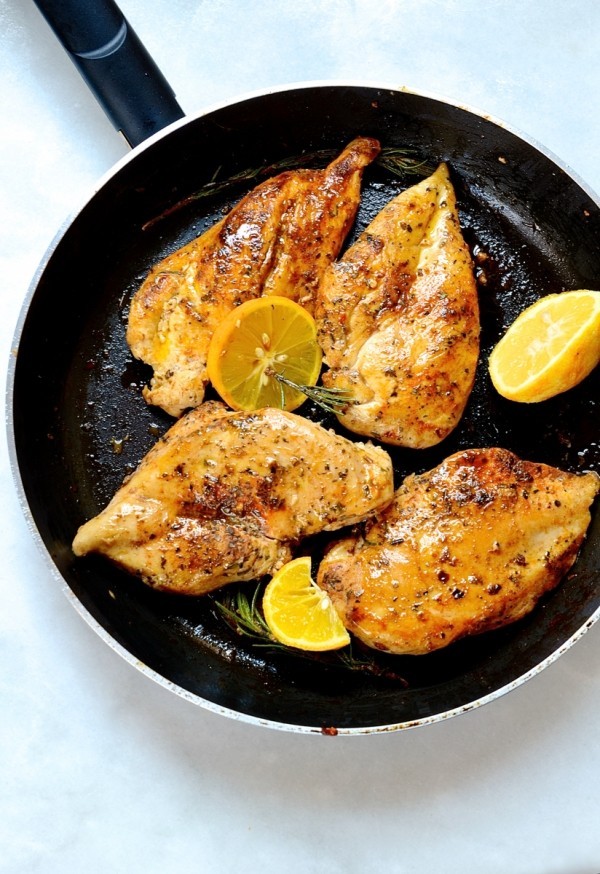 10 – Minute pan fried Greek chicken breasts
2 tablespoons olive oil
4 free range chicken fillets
1/2 teaspoon paprika
1 teaspoon dried oregano
1/2 teaspoon all-spice (mixed spice)
1/2 teaspoon flaky sea salt
freshly ground black pepper
zest of 1 lemon, plus juice of half
2 stems rosemary, roughly torn
1 garlic clove, bruised
lemon wedges, to serve
Lay a length of cling film on a chopping board.
In a small bowl, combine all the dried herbs and spices, salt, pepper and lemon zest.
Scatter half the spice mix on the cling film. Place the chicken fillets on top. Sprinkle with the remaining spice mix and cover with another layer of cling.
Pound lightly with a rolling pin to flatten and tenderise the chicken.
Heat the olive oil in a pan. Cook the chicken in the hot oil for about 4 minutes until golden.
Turn the chicken, add the rosemary and whole garlic clove and continue to cook for several more minutes until cooked through.
Squeeze over the lemon juice and deglaze the pan with a splash of water. (2-3 tablespoons should do it)
Toss to coat the chicken in the pan juices.
Serve immediately with your choice of sides. (see above suggestions)
Chicken is my go-to for quick and easy family suppers. Here are some of the most read chicken recipes on the blog.