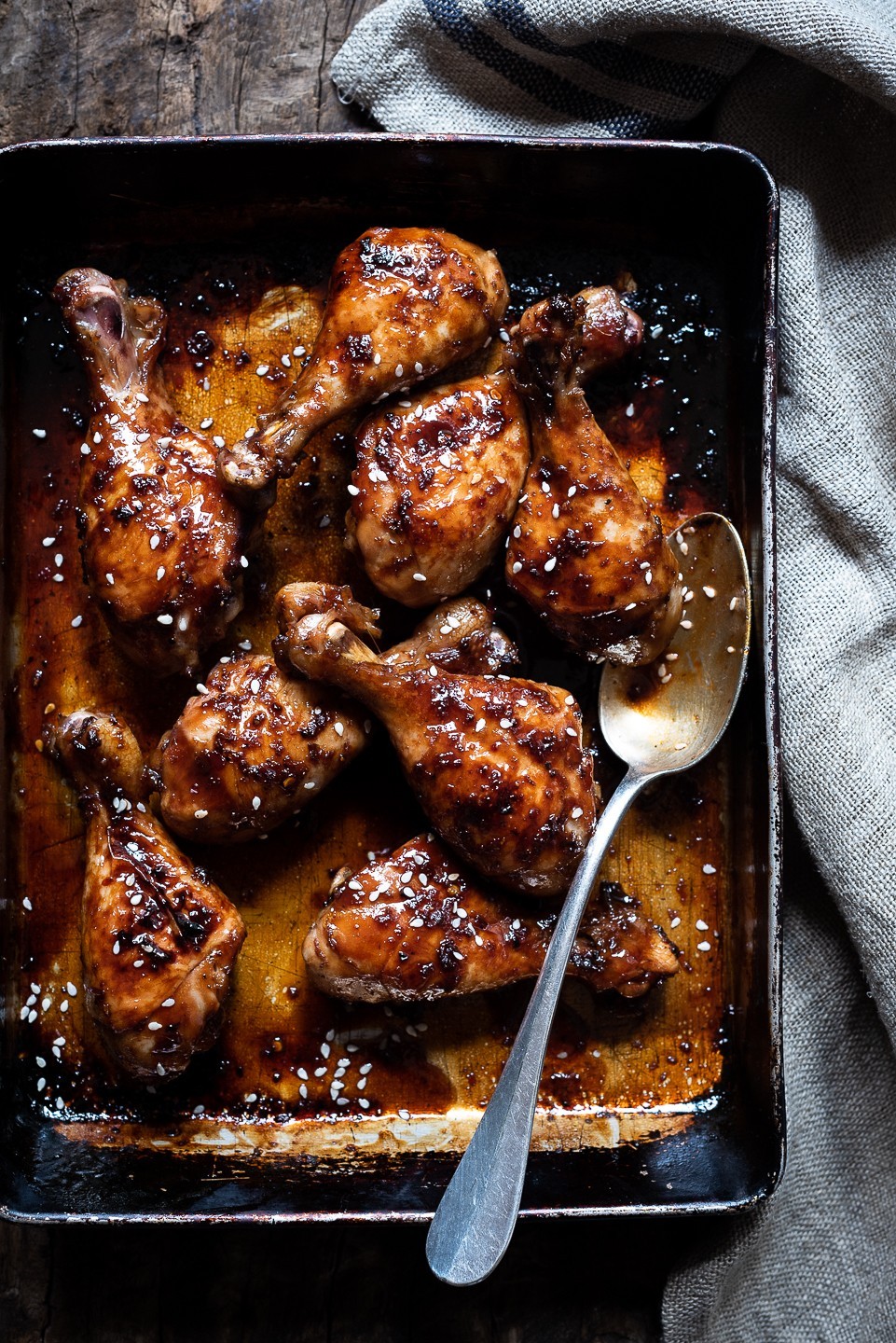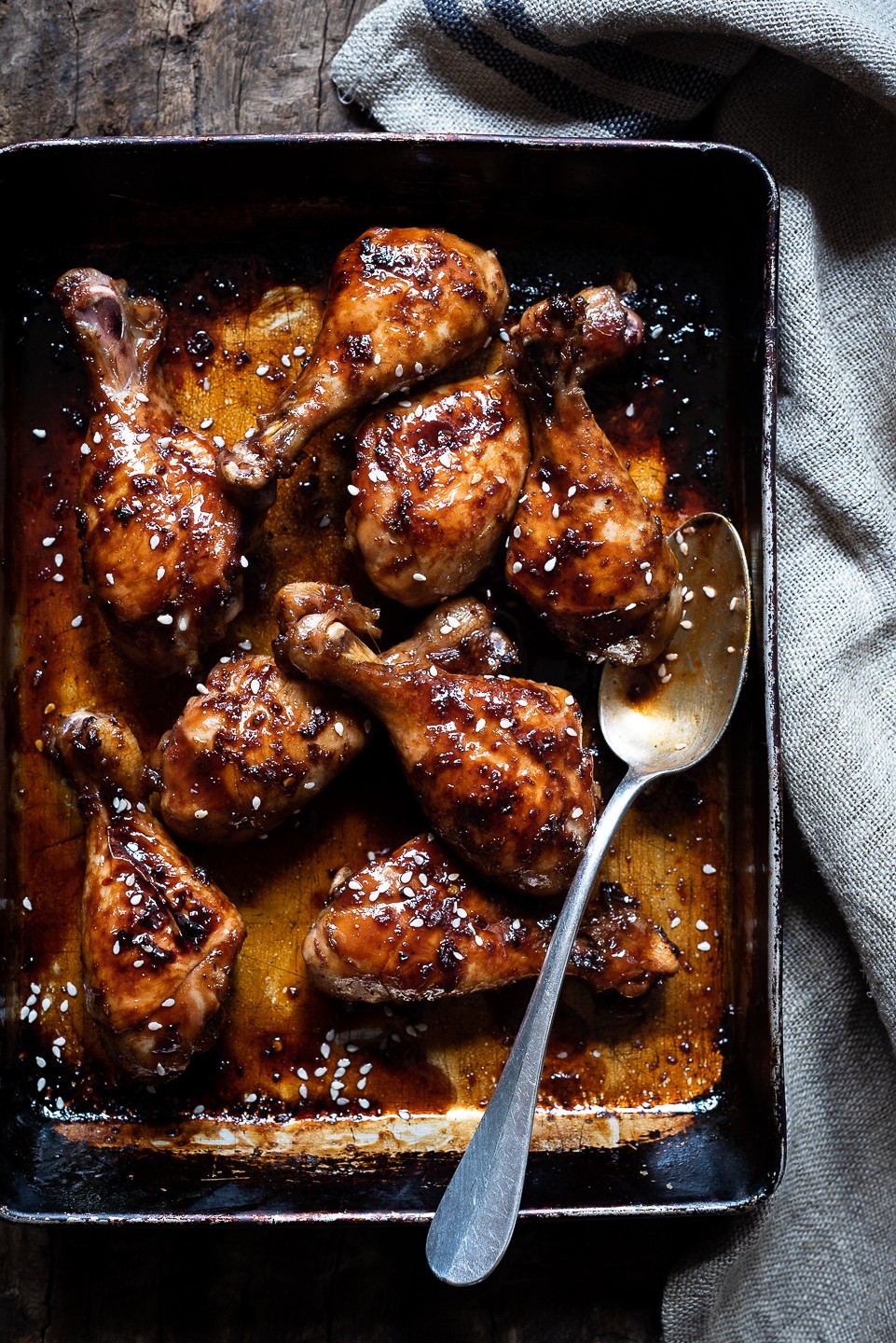 Slicked with a garlicky ginger glaze, these soy chicken drumsticks are probably going to cause stir around the dinner table. The flavours balance perfectly between salt, sweet, sour and heat with a sticky sauce that clings with intent. I made a tray of 8, which hardly touched sides. Next time I'll make more.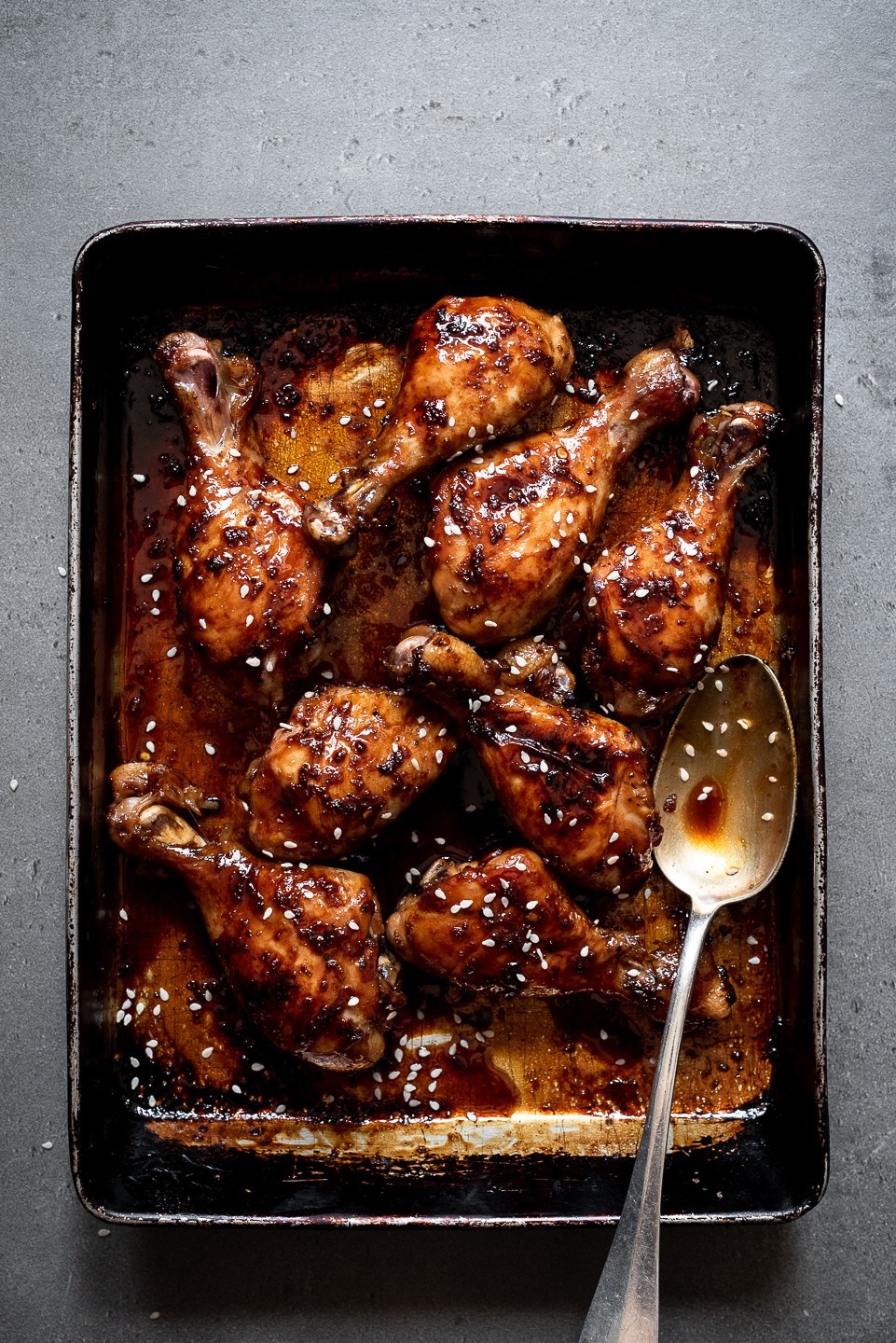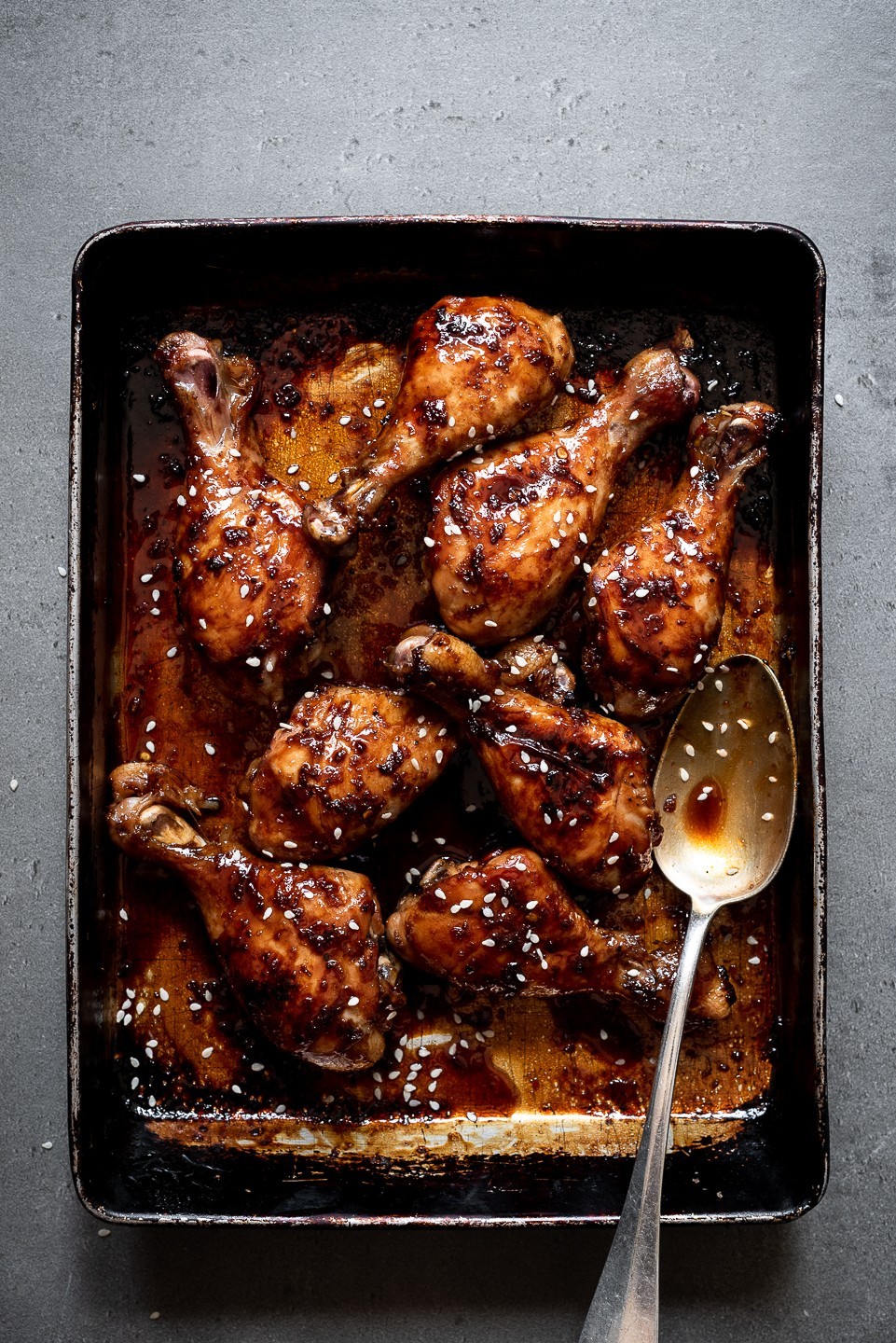 Chicken has to be the easiest protein to cook. Anyone can cook chicken, but at some point, even those trusty favourites need a nudge. If I'm short of time, which is most days, I'll choose something simple, like say, these 10 minute Greek chicken fillets. Otherwise, I like to use the oven to do the work. That's when recipes like these come in handy. To get ahead I prepare the marinade the day before and leave the chicken in the fridge overnight. Then, when the marinade has done its job, I literally shove it in the oven for an hour. My gran used to describe things that were quick work as – one two six. This is that recipe. Straightforward and easy.
If you're up for more easy recipe ideas, let me know and I'll see what we can do to get you in and out the kitchen ASAP.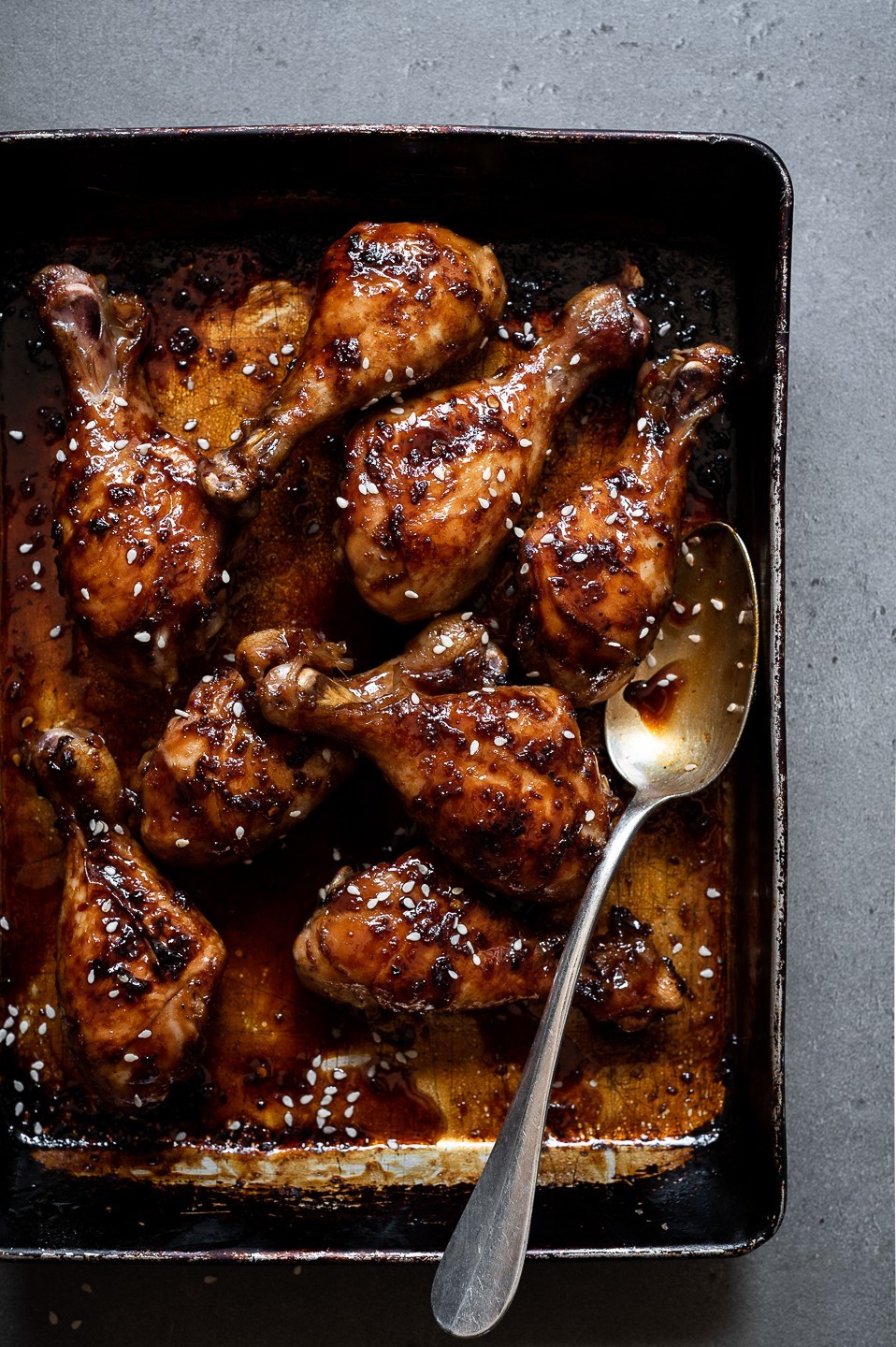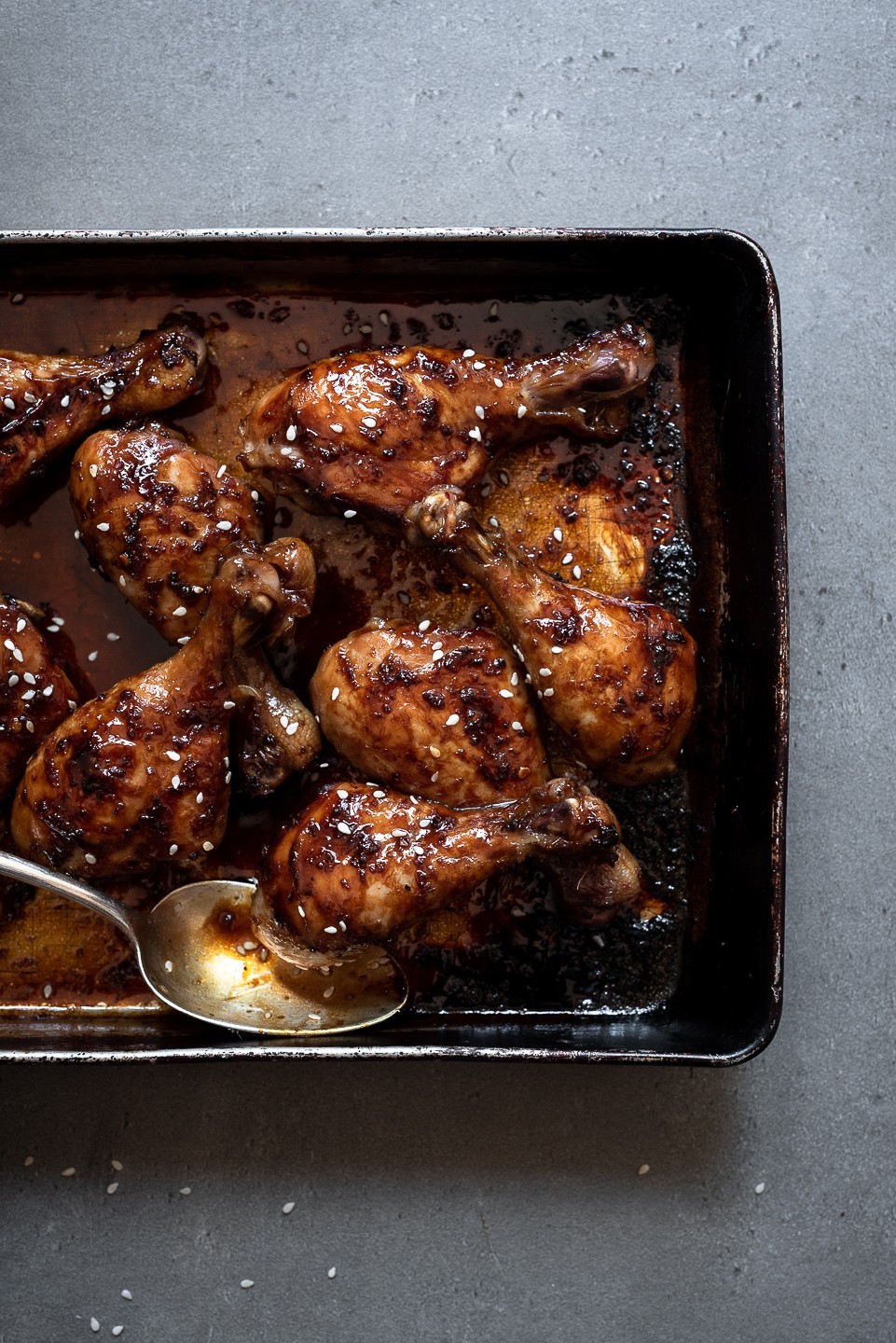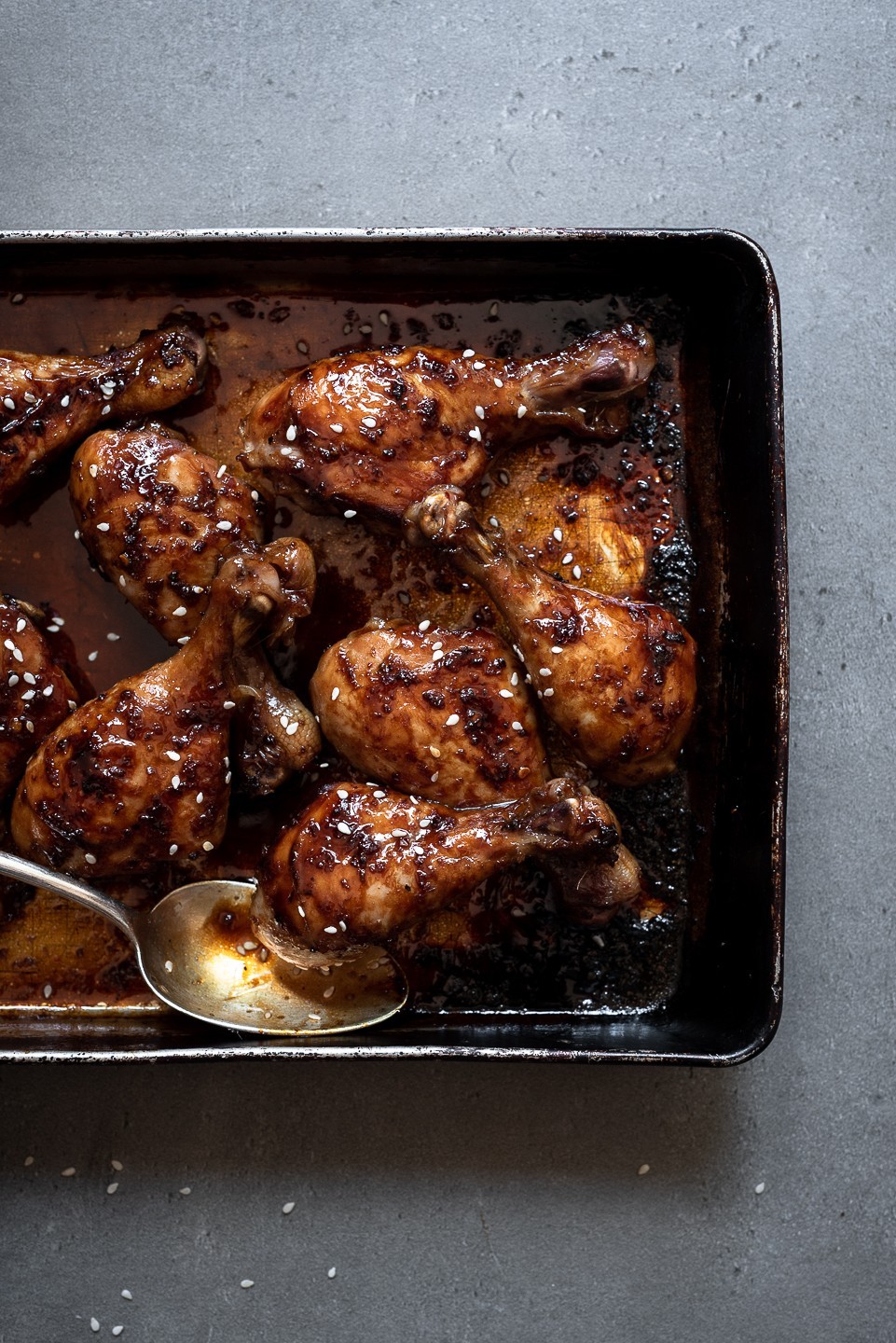 Sticky honey and soy chicken drumsticks
Serves 4
Marinade
60ml (1/4 cup) low sodium soy sauce
30ml (2 tablespoons) honey
15ml (1 tablespoon) sesame oil
45ml (3 tablespoons) lemon juice
1 tablespoon freshly grated ginger
1/2 teaspoon red chilli flakes
1 clove garlic, minced
8 free range chicken drumsticks
sesame seeds, for finishing
For the marinade, place all the ingredients in a bowl and whisk together. Arrange the drumsticks in a non-metallic dish. Pour the marinade over, cover with cling film and chill overnight.
Preheat the oven 180º C. Transfer the drumsticks to a roasting tin and pour over half the marinade. Cover with foil and roast for 30 minutes. Remove the foil, turn the drumsticks over and coat with the remaining marinade. Turn the oven up to 200º C and roast for another 25-30 minutes.
For a crispy skin, place under the grill for several minutes. Scatter over the sesame seeds and serve.