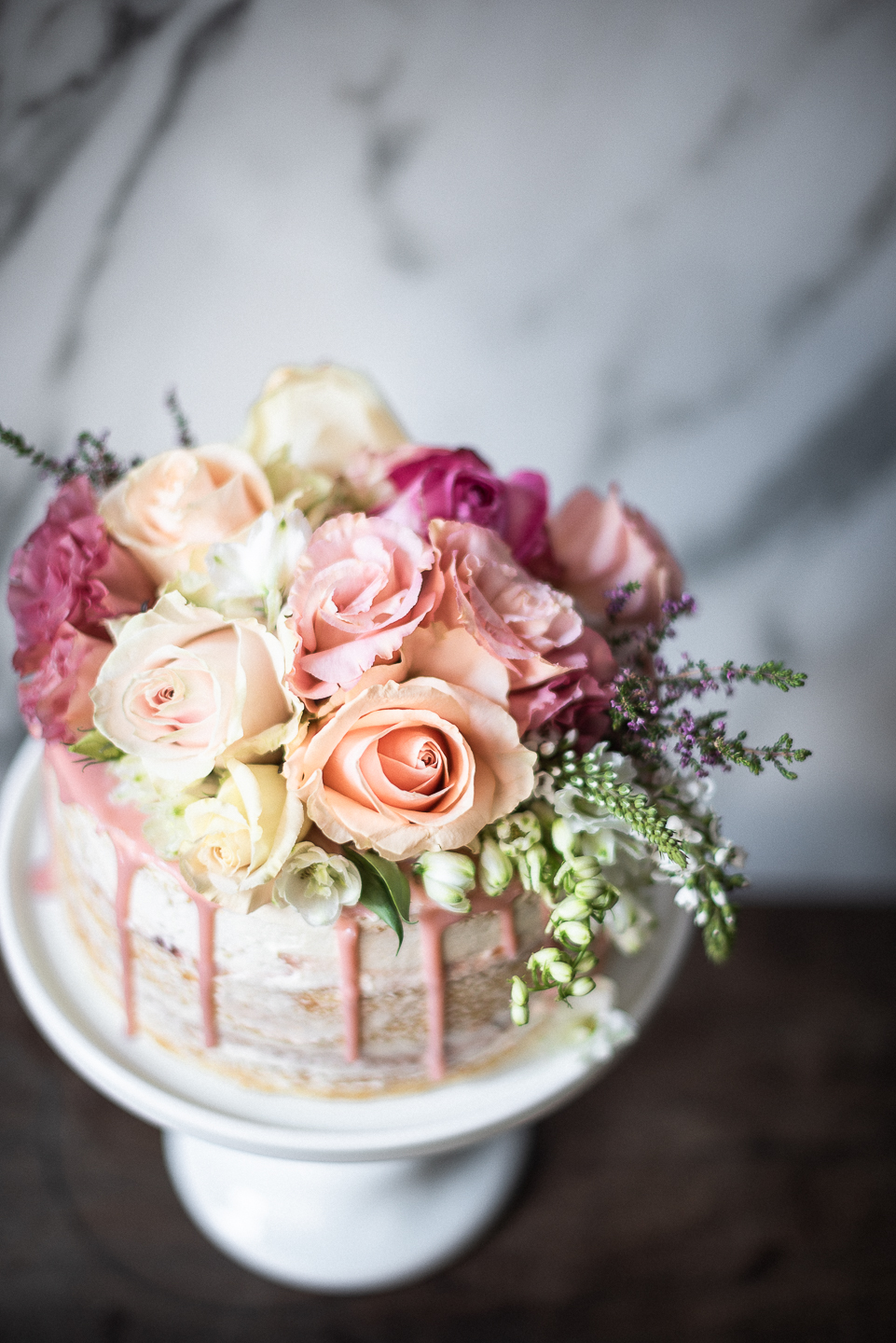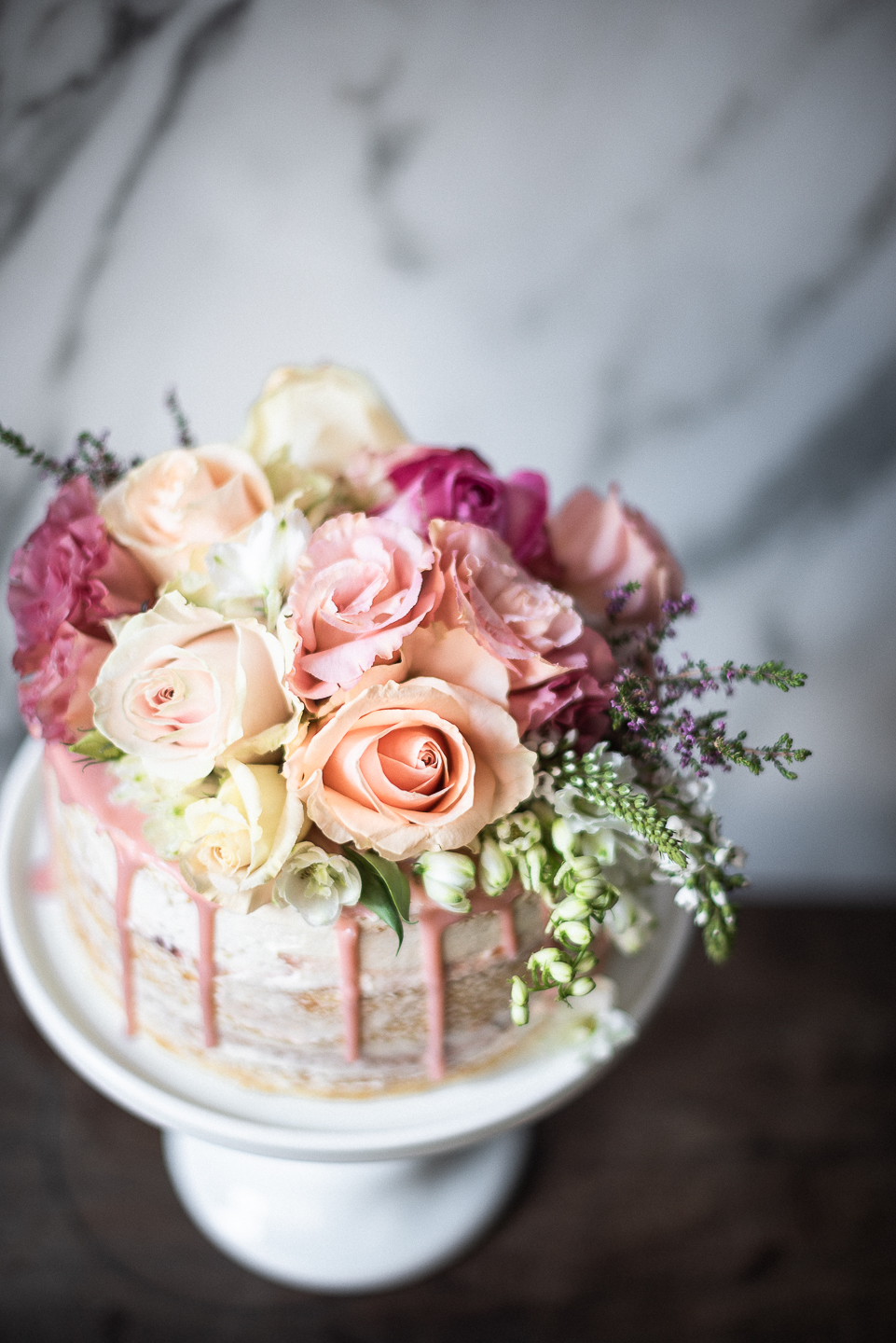 Cake shows up for the best and worst of times. It is there for all of life's joyous celebrations, yet equally skilled when our souls crave nurturing comfort. Whether spectacularly tiered or settled quietly on the kitchen counter nuanced with nostalgia and homely comfort, cake is a societal constant. Today we celebrate mothers and the magic they bring to our world. If you're needing sweet inspiration for this afternoon's tea, here are 10 of my best Mother's Day cake recipes. I hope you find one or maybe several new favourites  to share at your tea table.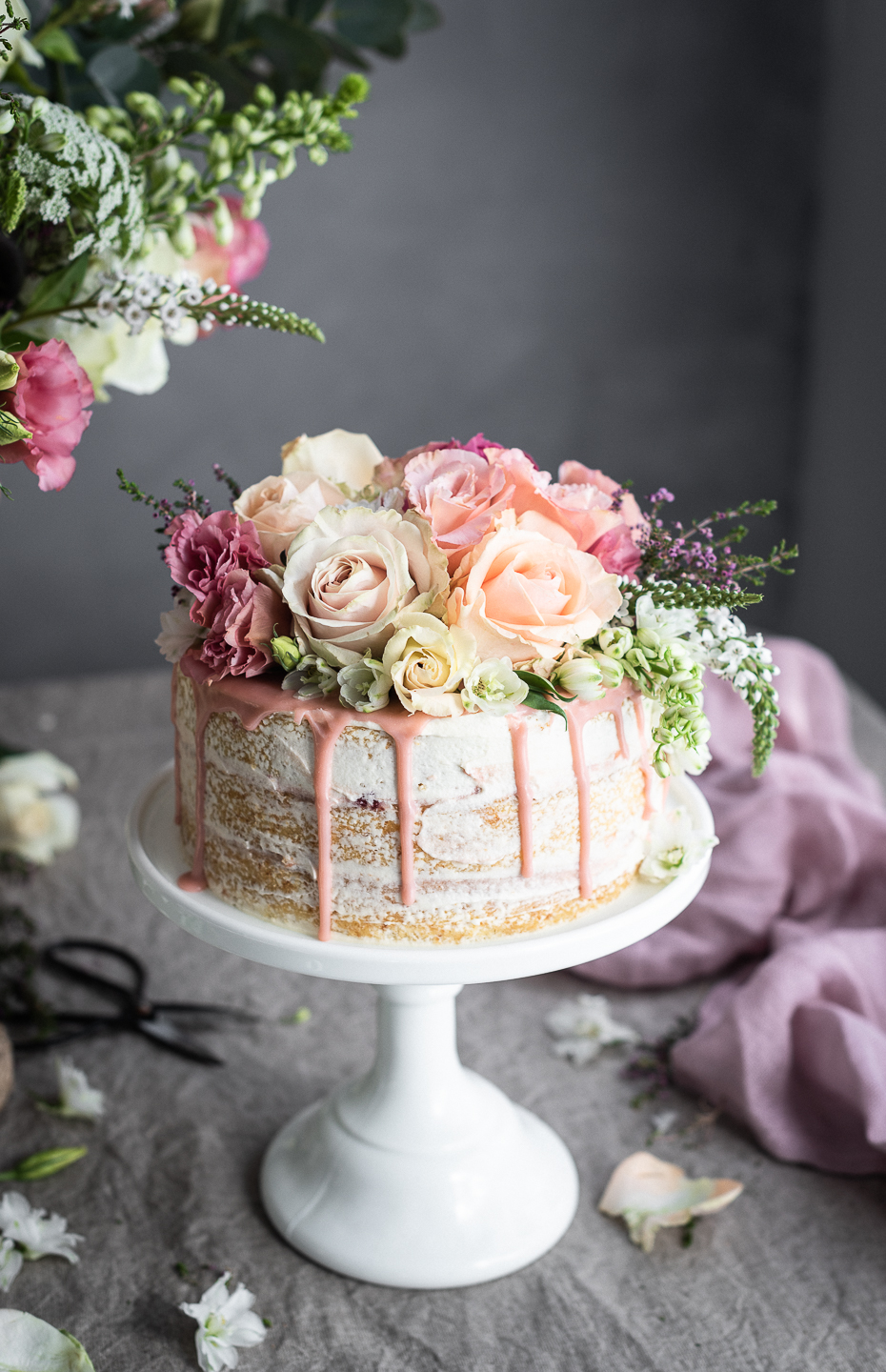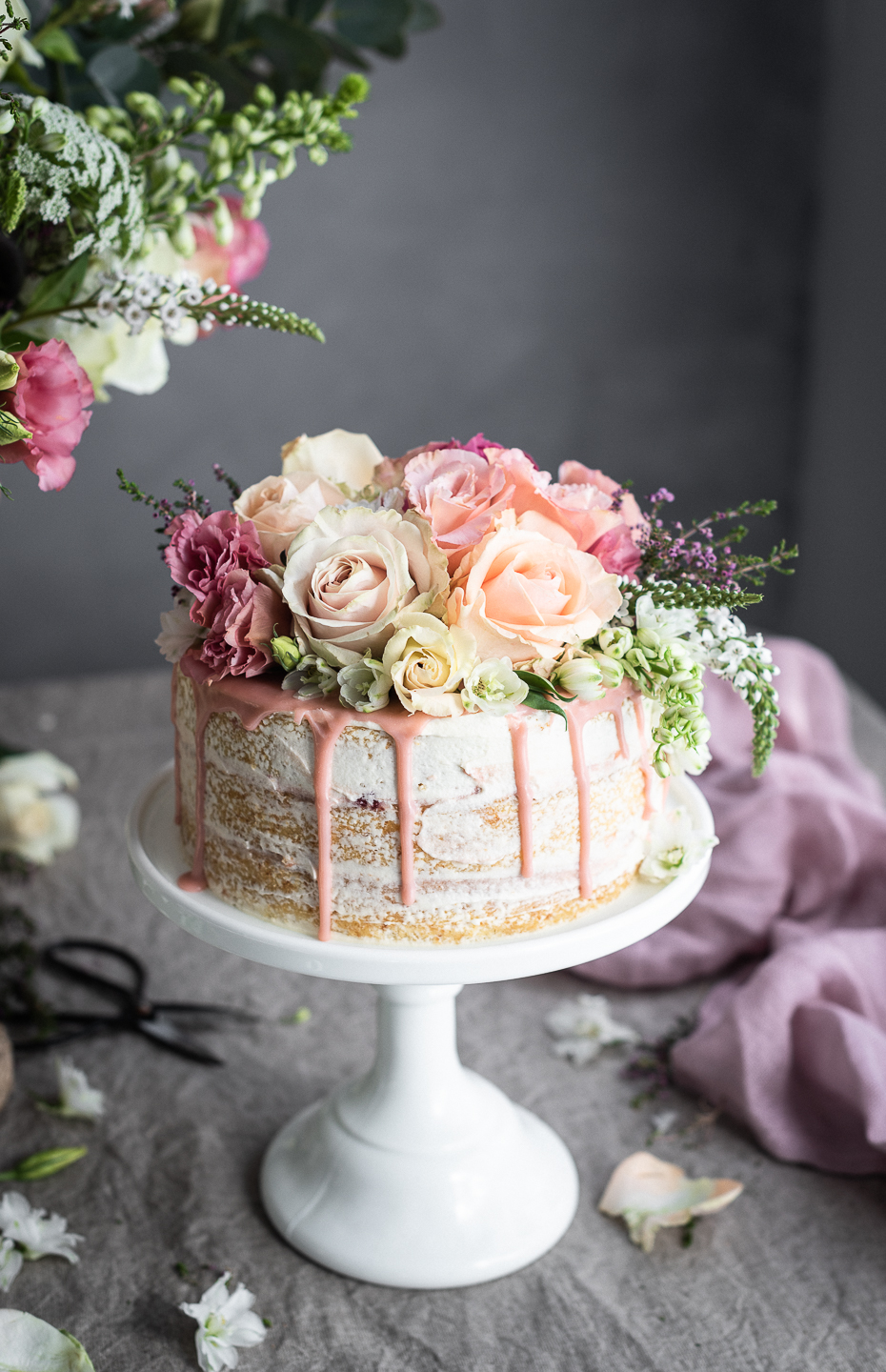 MyMilk and Honey cake  couldn't be easier. It bakes in under 30 minutes. The sponge is flavoured with honey. It's simply lovely paired with the plum mousse filling. I usually make double the quantity mousse and serve it as dessert, with warm roasted plums. Very summery. If all the fillings, frosting and drizzles are too much of a bother, layer the cake with freshly whipped cream and top with summer berries.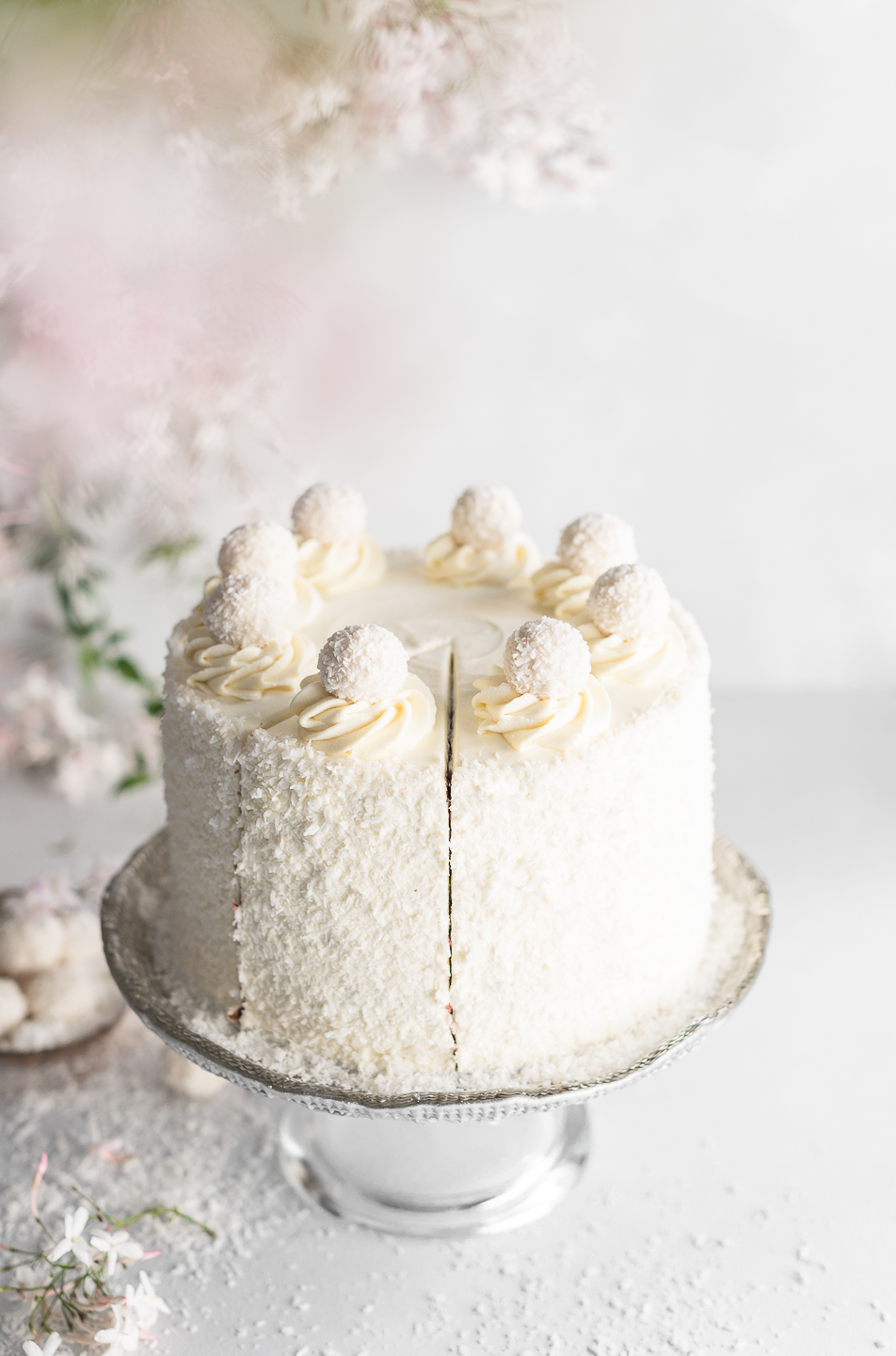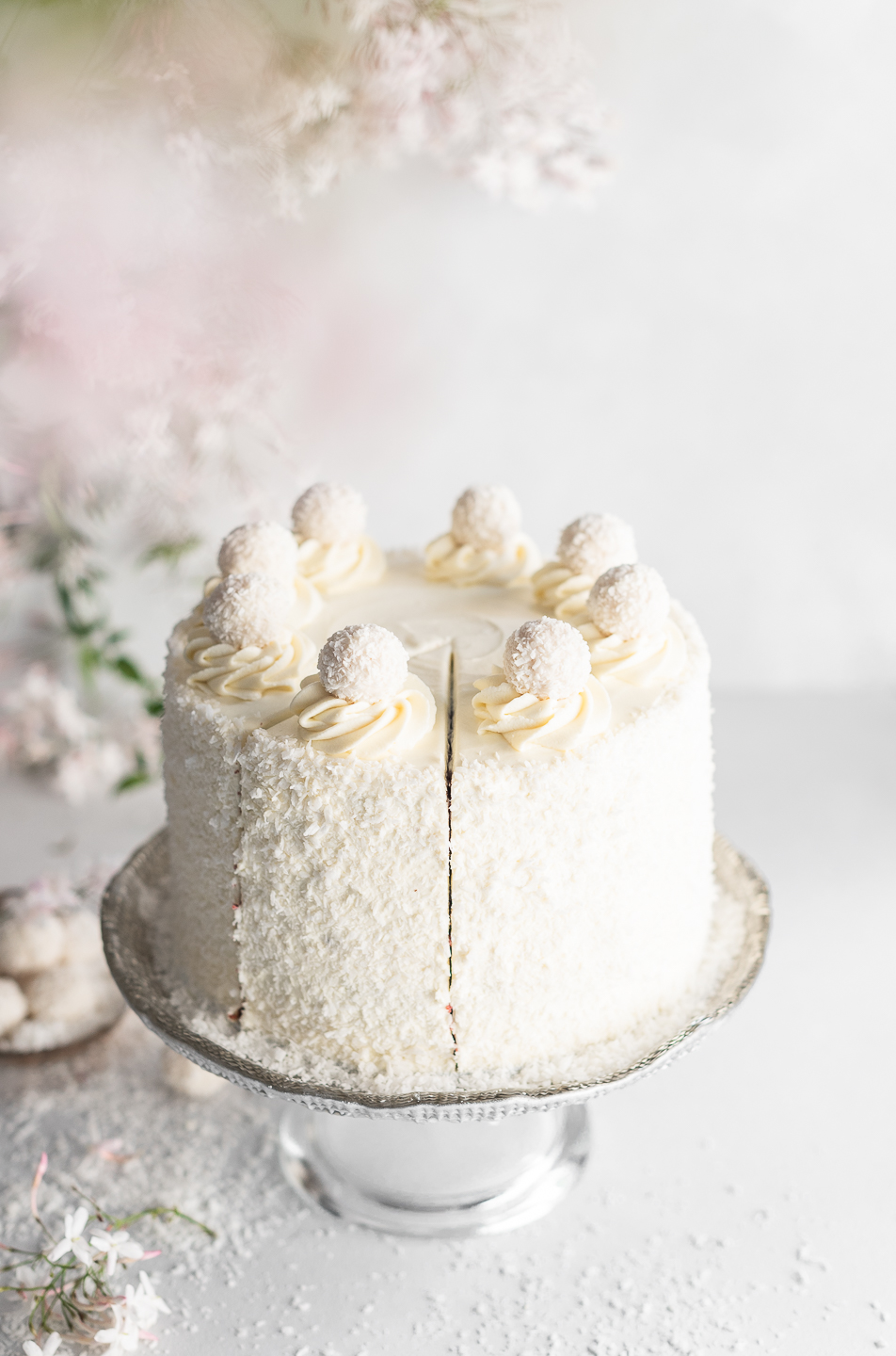 Long before I started blogging, I ran a small events company catering for intimate parties and corporate functions. I also baked cakes for weddings, birthdays and special celebrations. At the time, red velvet wielded the golden sceptre, sweeping aside all possible contenders, including the trusty carrot, vanilla and chocolate gateaux. This is the red velvet cake recipe I used. It makes a rather large cake, so if you'd prefer a smaller option or perhaps cupcakes, the recipe is easily divisible. For the frosting filling between the layers, I've added desiccated coconut. Try use a medium cut coconut here rather than fine grade. The taste and texture is more distinguishable and rather lovely contrast against the plushness of the cake.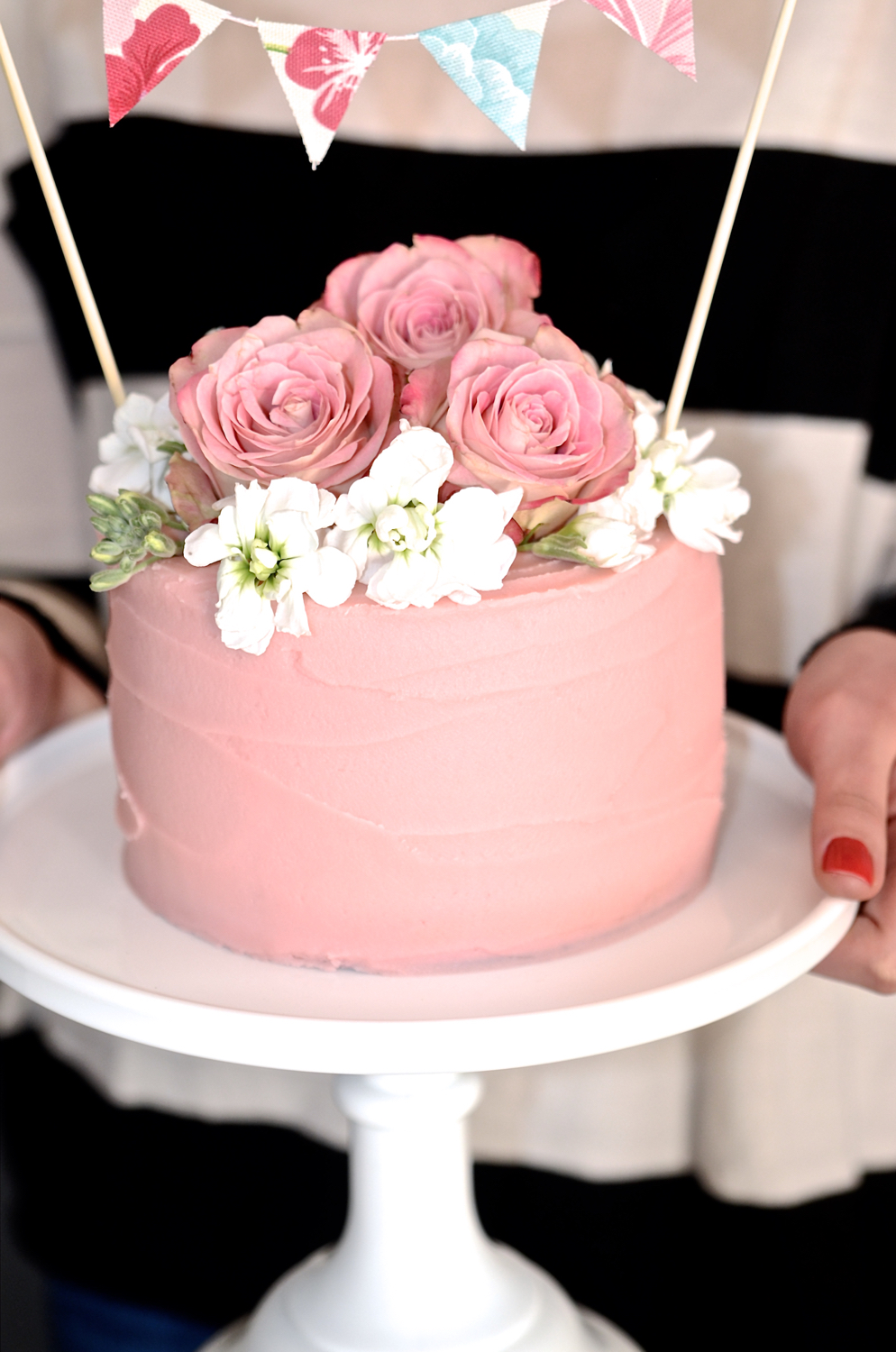 This light as air raspberry vanilla cake is studded with fresh raspberries, creating little pockets of tartness, the perfect foil to a rich buttercream frosting. The cake itself has a light crumb and the all-essential rich butter flavour. If you're not keen on adding the fruit, it's equally good to serve 'Victoria sponge style' with a generous layer of strawberry preserve and freshly whipped cream.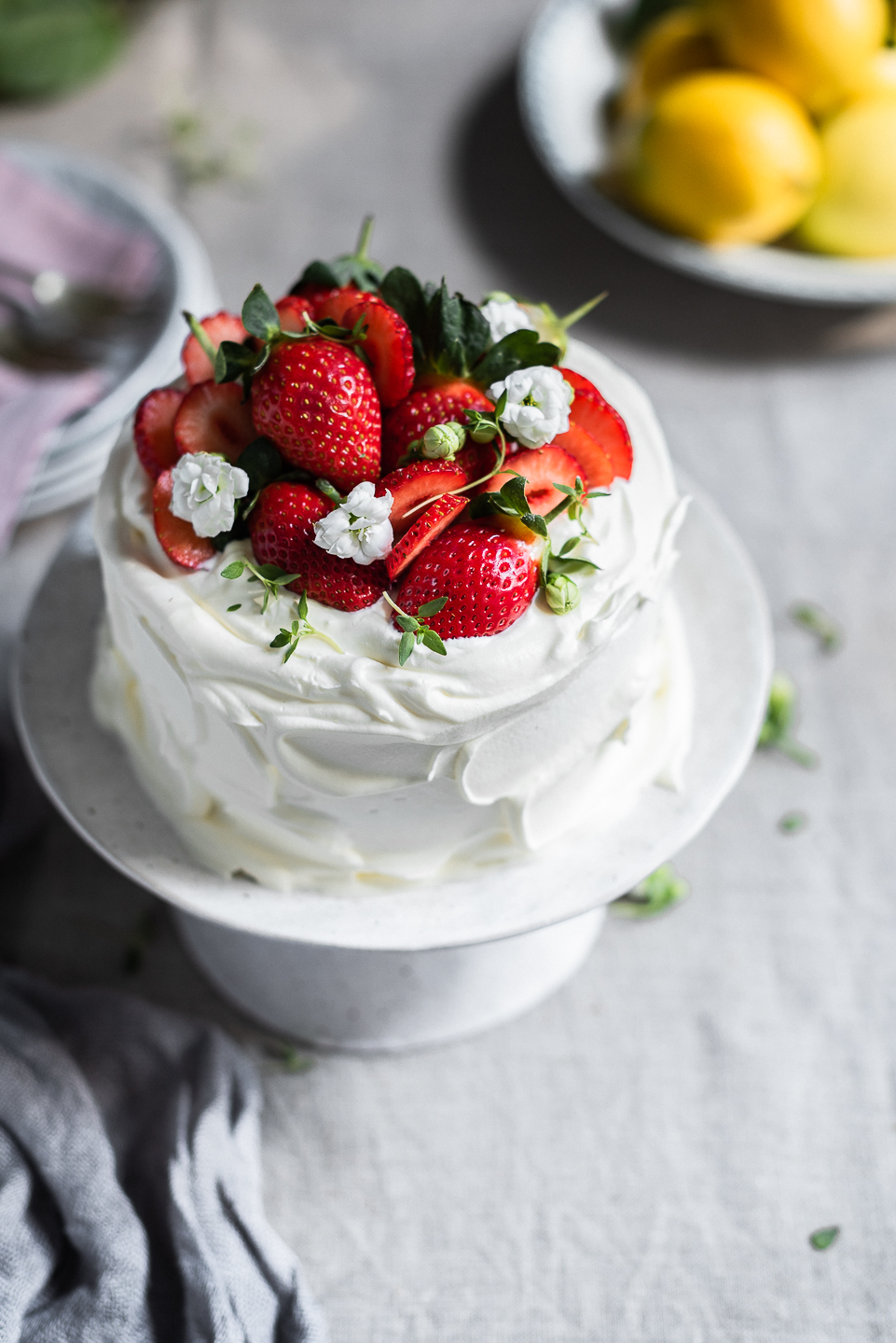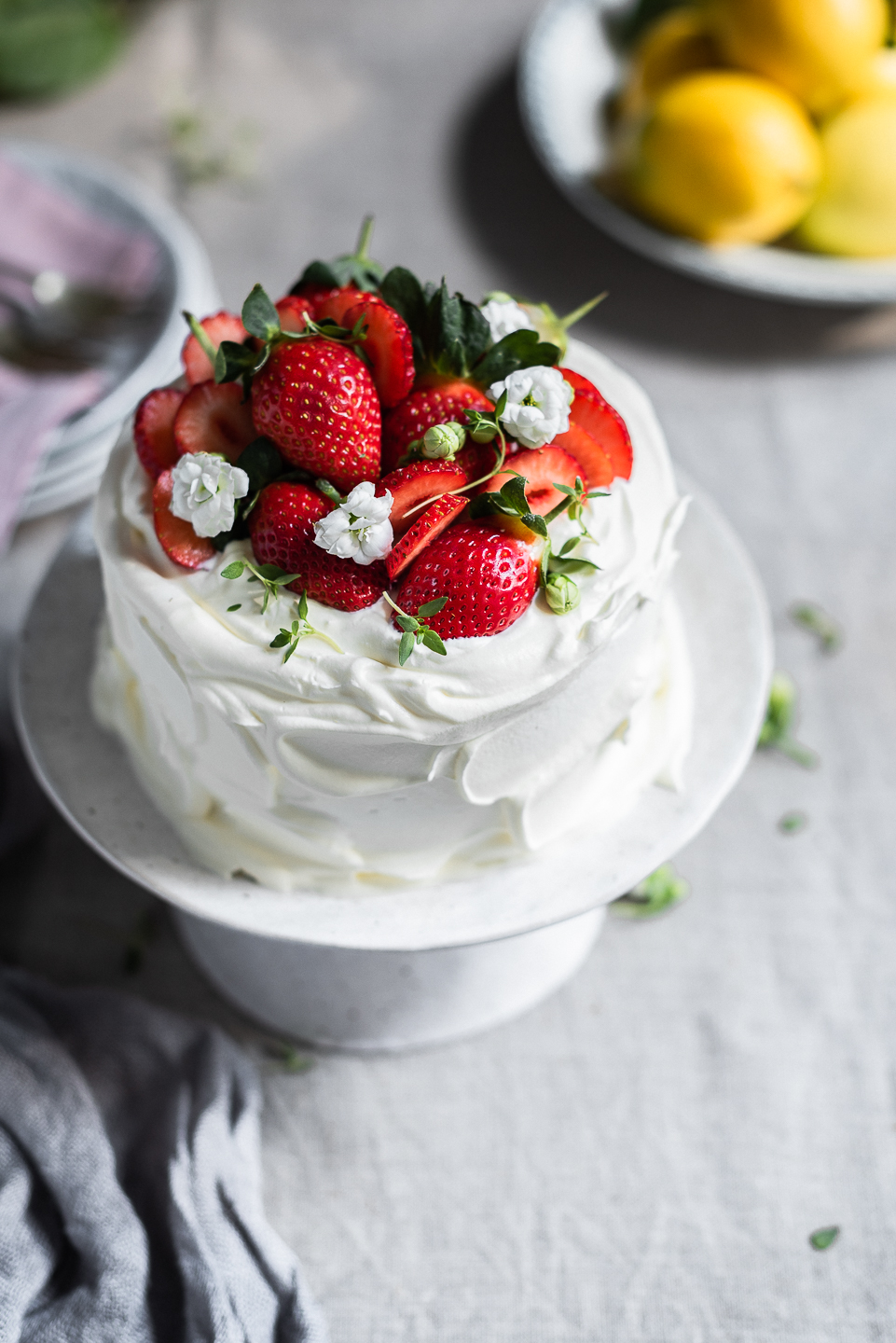 Strawberries and Cream share an illustrious partnership in food circles. This classic duo speaks of simplicity yet at the same time evokes a sense of luxurious indulgence. Making it's first appearance in English courts in the 1500's, strawberries and cream are now as much a Wimbledon tradition as tennis itself. Seductively simple and bettered only, I think, with a long-stemmed glass of bubbles. At the first sign of strawberries, I start thinking of unusual ways to use them, other than our usual morning ritual of yogurt, strawberries and honey. I had 2 tubs of cream in the fridge intended for ice cream and a jar of homemade lemon curd. It made me think of Meghan Markle's wedding cake, which I imagined tasted as sublime as it looked. Pity I wasn't on the guest list. I would've gone. I decided to make my own version, minus the elderflower syrup and Amalfi lemons, sadly. This Lemon curd cream cake is the quiet cousin and every bit as good.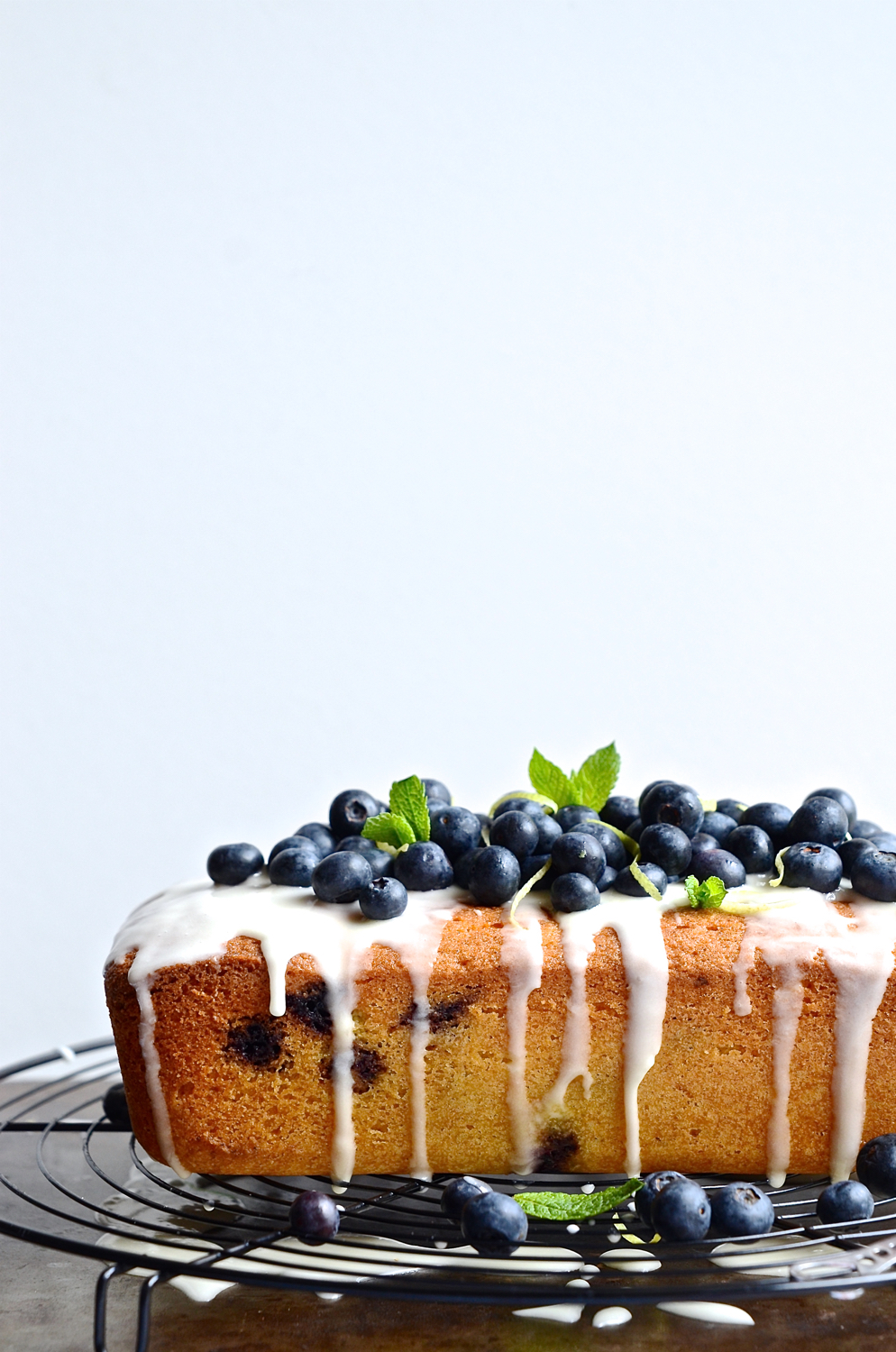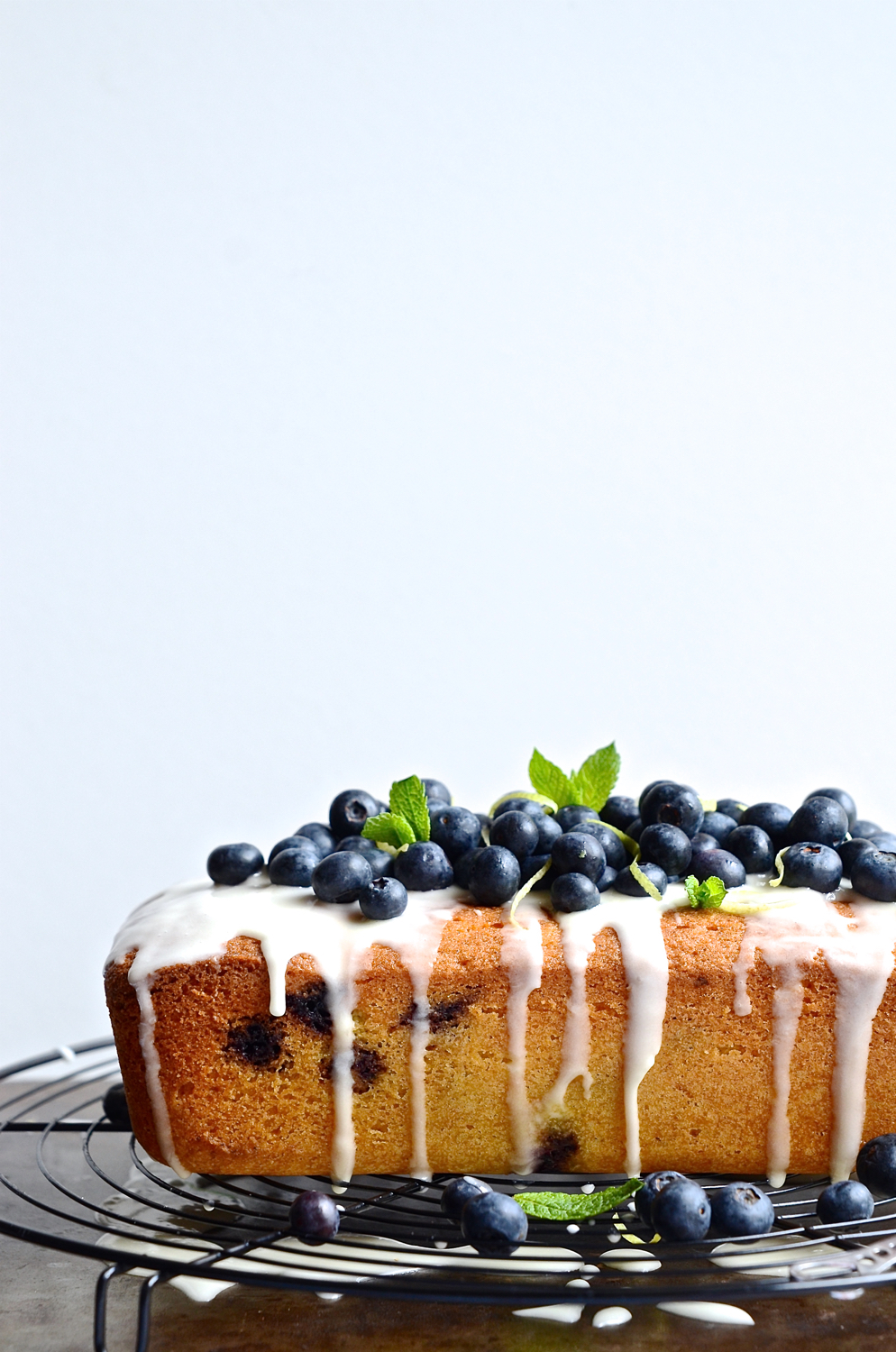 For this Semolina blueberry tea loaf I used a combination of cake flour and semolina. The semolina adds a toothsomeness characteristic of many Middle Eastern bakes. So while it's not strictly a Middle Eastern recipe, the semolina will transform it into something quite special. Seldom do I use all butter when baking. I prefer to divide the fats between butter and oil. This cake however, is all about the rich buttery-yellow crumb, so it's an all-butter bake. I've added blueberries to the batter and then on top, as well. Every baker needs a good loaf and this is a very good loaf. It's fuss-free, un-flopable. I'd make it this weekend and serve it for Sunday tea.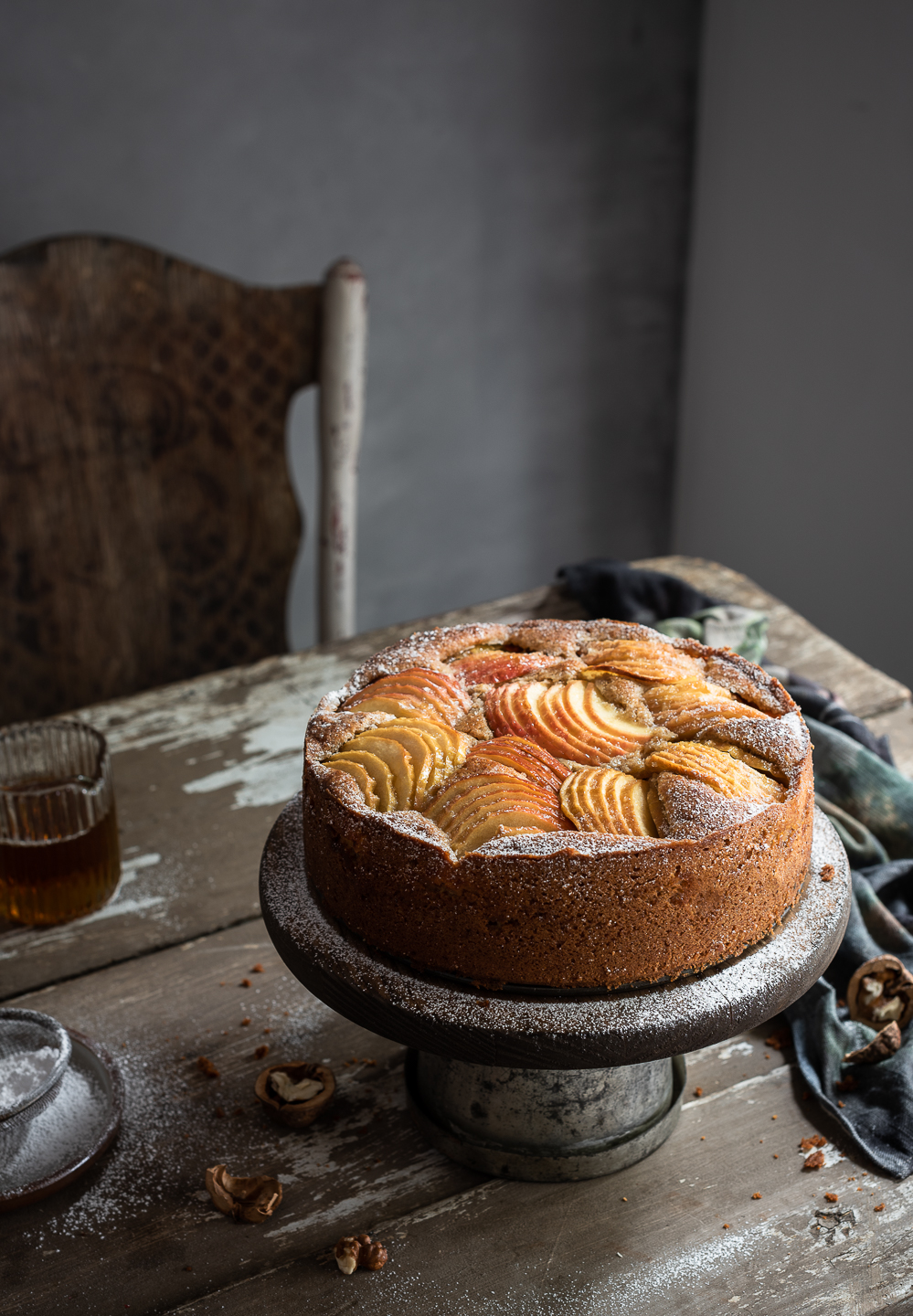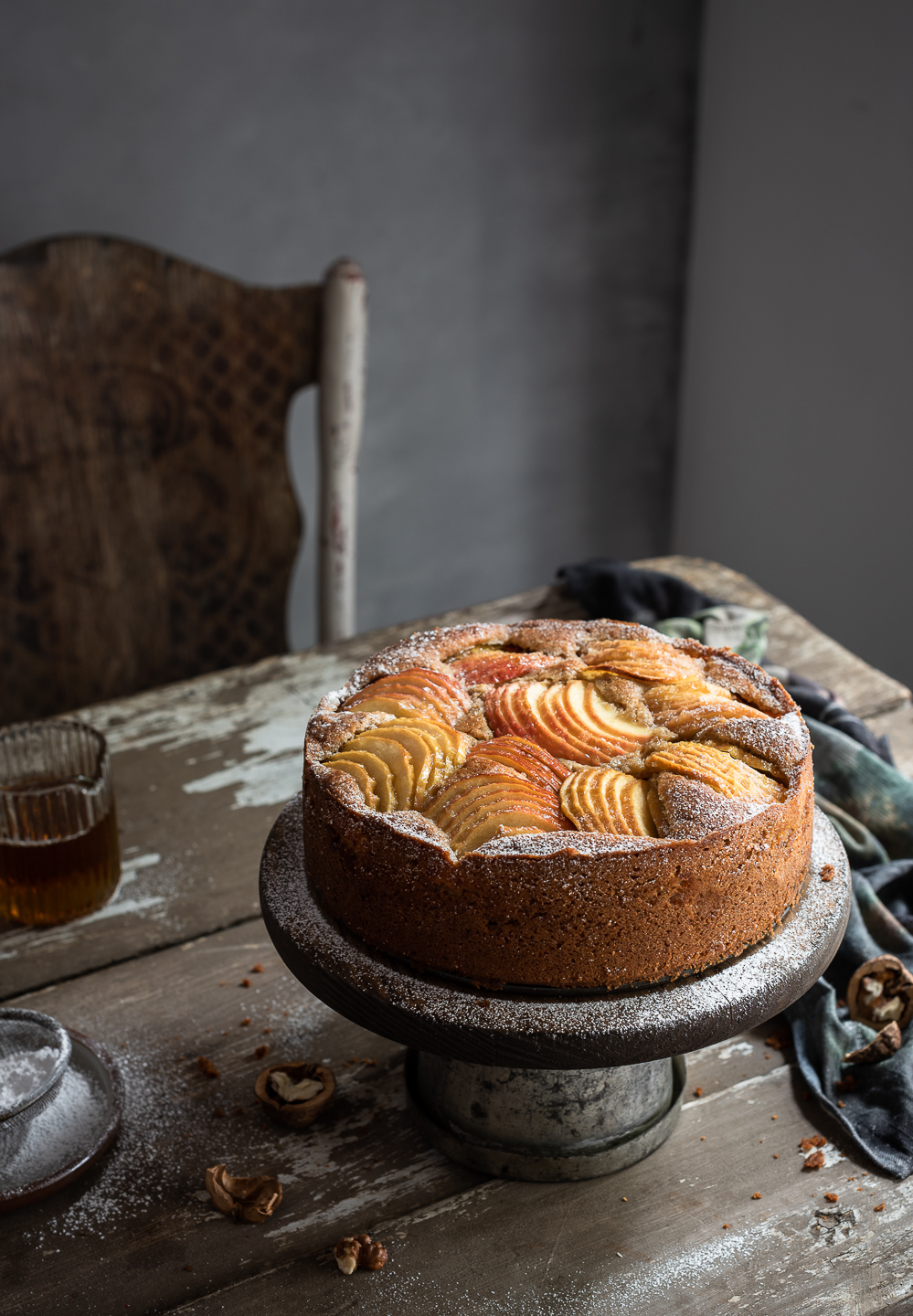 On Friday I did my first LIVE Instagram cook-along. We made the Apple and Rye walnut cake from my Bibby's Kitchen cookbook. If you missed the #Bibbyskitchencookalong, you can watch it on IGTV on my Instagram feed. It's rather smashing with pears and hazelnuts too. Signed copies of the book are available from my website shop and all good bookstores.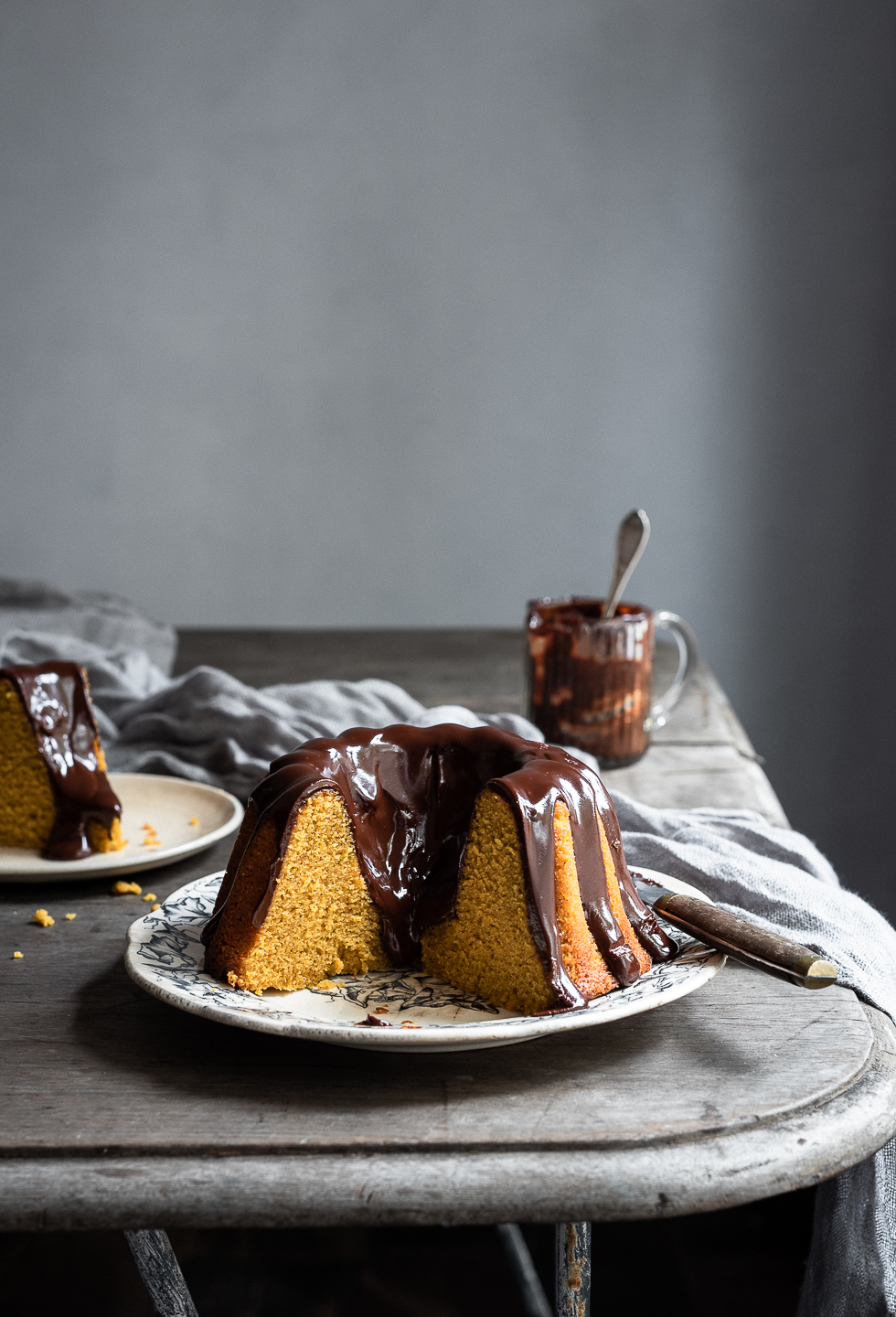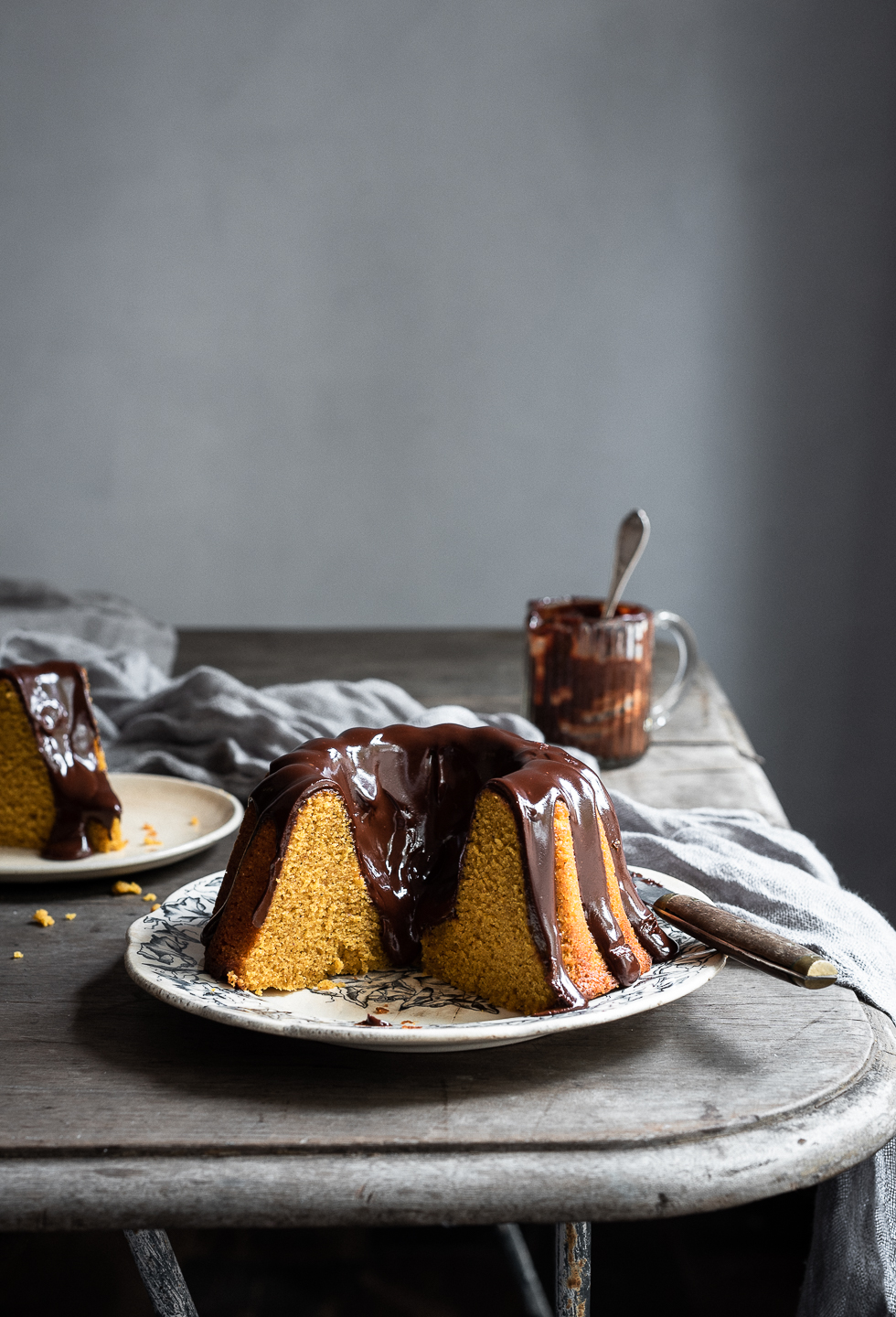 A different kind of carrot cake but so so good! Brazilian carrot cake adapted from Genius Desserts.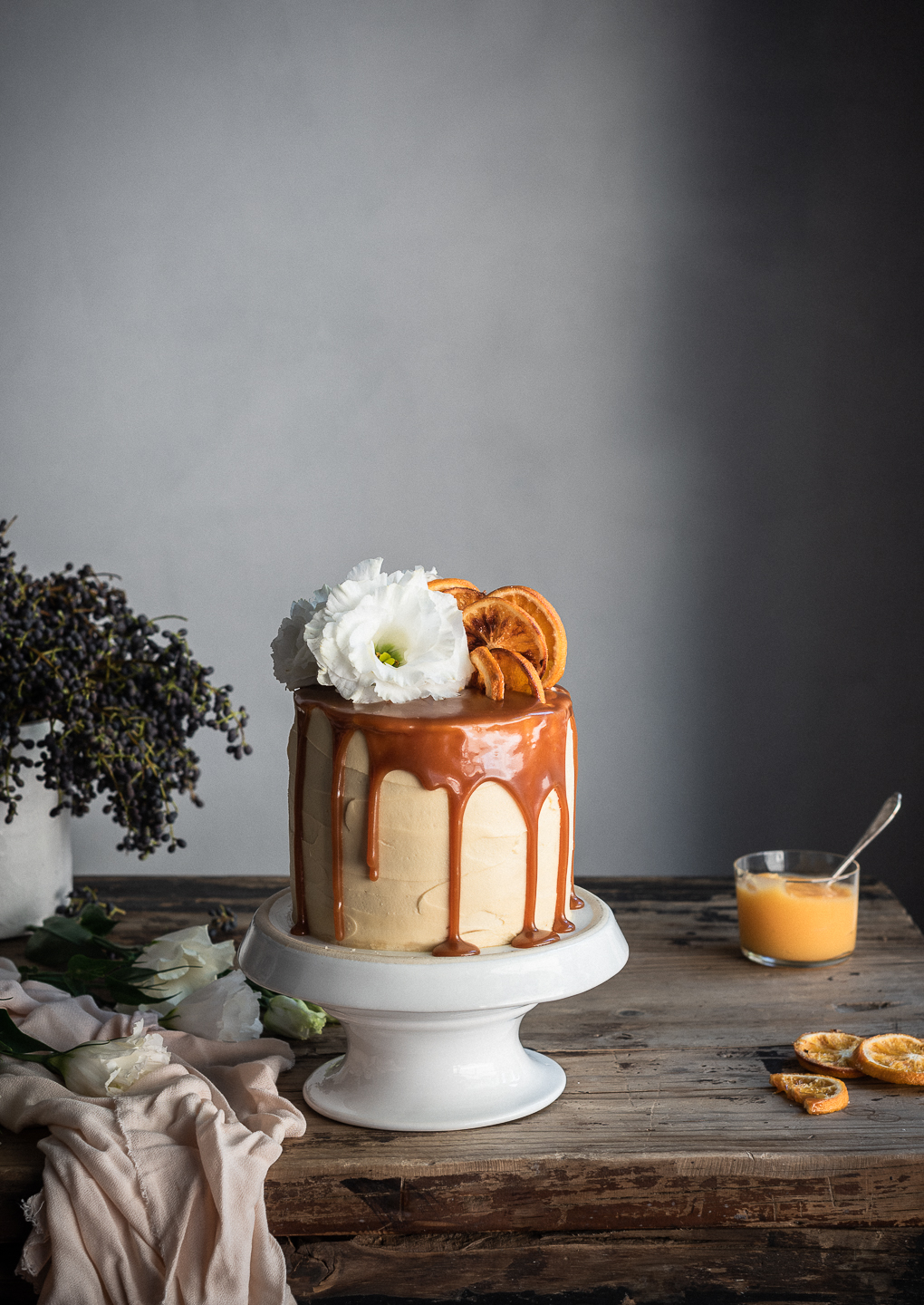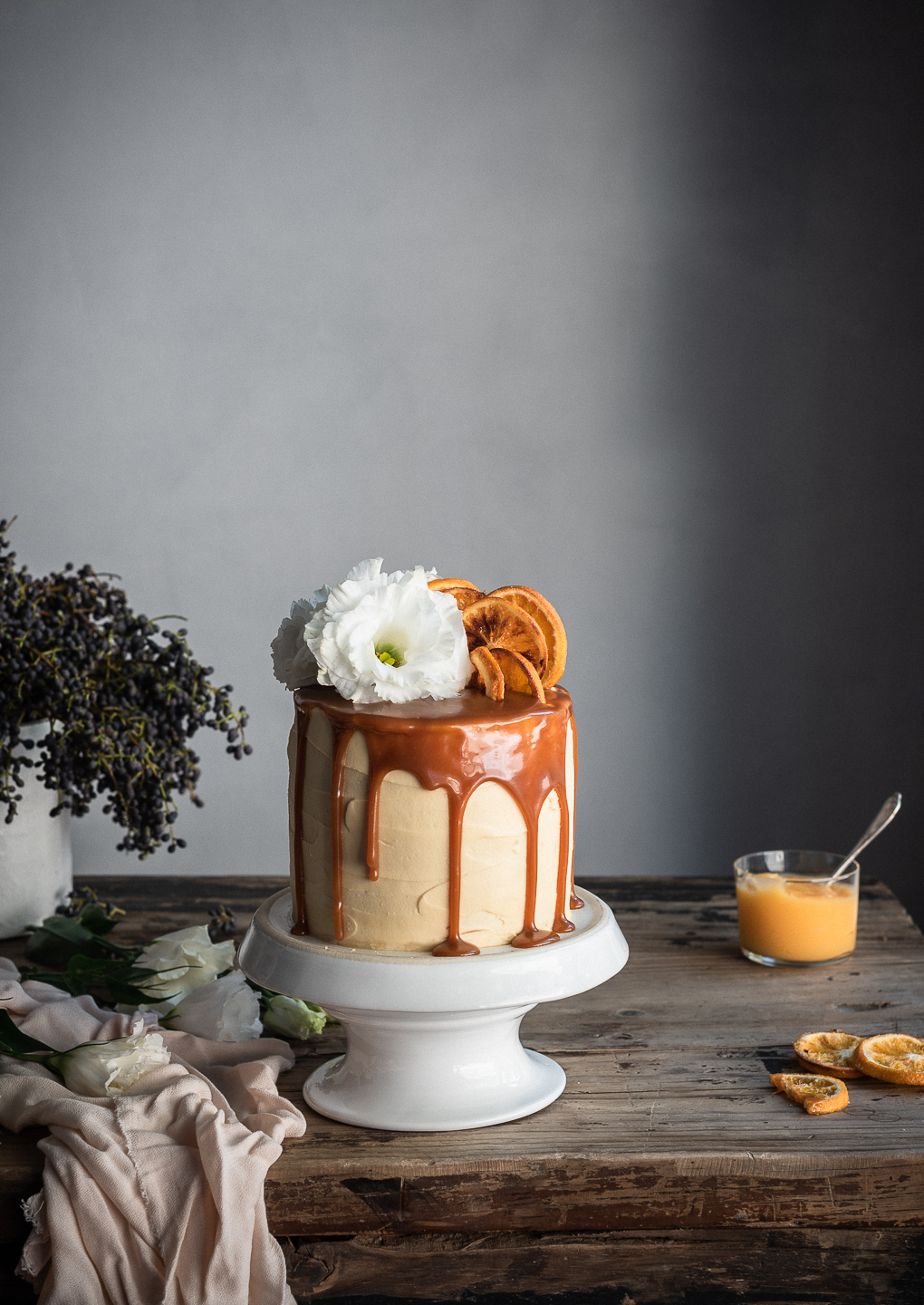 Vanilla and orange cake with grapefruit curd PS: Do make the caramel sauce. It's wonderful paired with orange.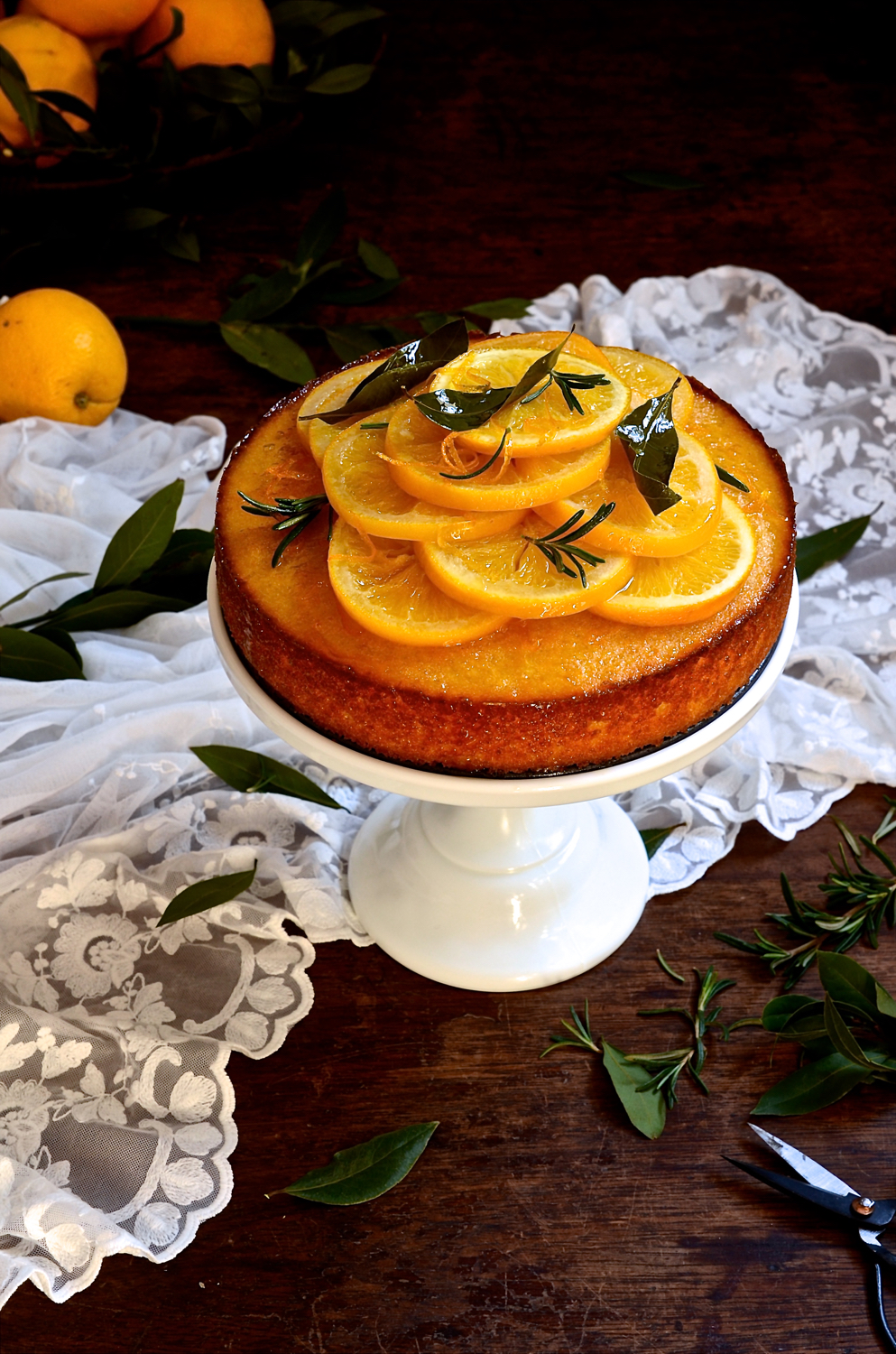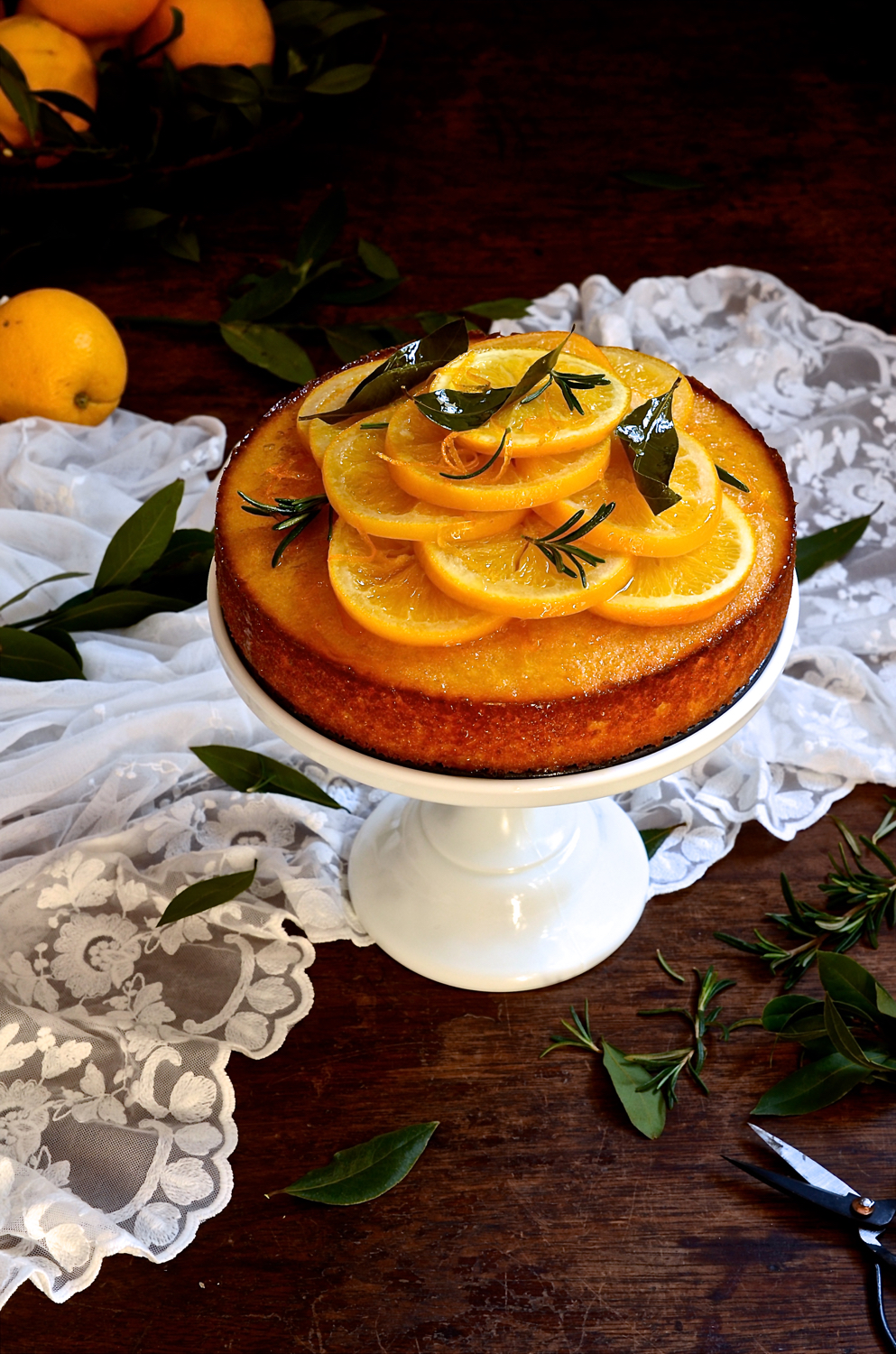 Although I love a traditional frosted cake, I often prefer unadorned cakes, plain and simple. I'm particularly fond of Middle Eastern bakes. They're heavier than sponge cakes and made with semolina and ground nuts. Perhaps it's a combination of all of these ingredients that make this orange cake so special. That and the rosemary infused soaking syrup make this orange semolina cake one of my all time favourite winter bakes. Combining fruit and herbs creates layers of complex flavours. This sticky herbal reduction seeps into the crumb making it one of my favourite seasonal bakes.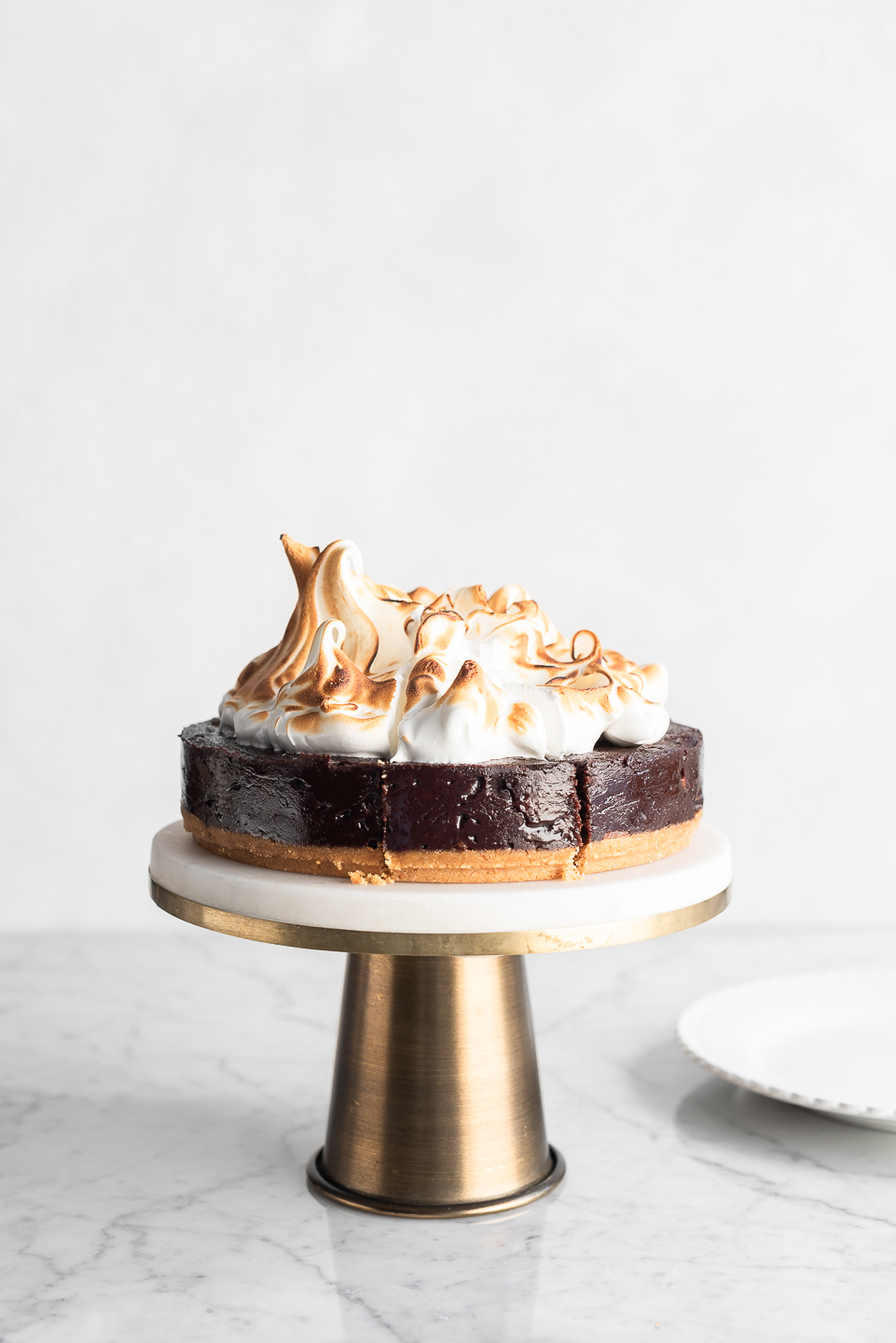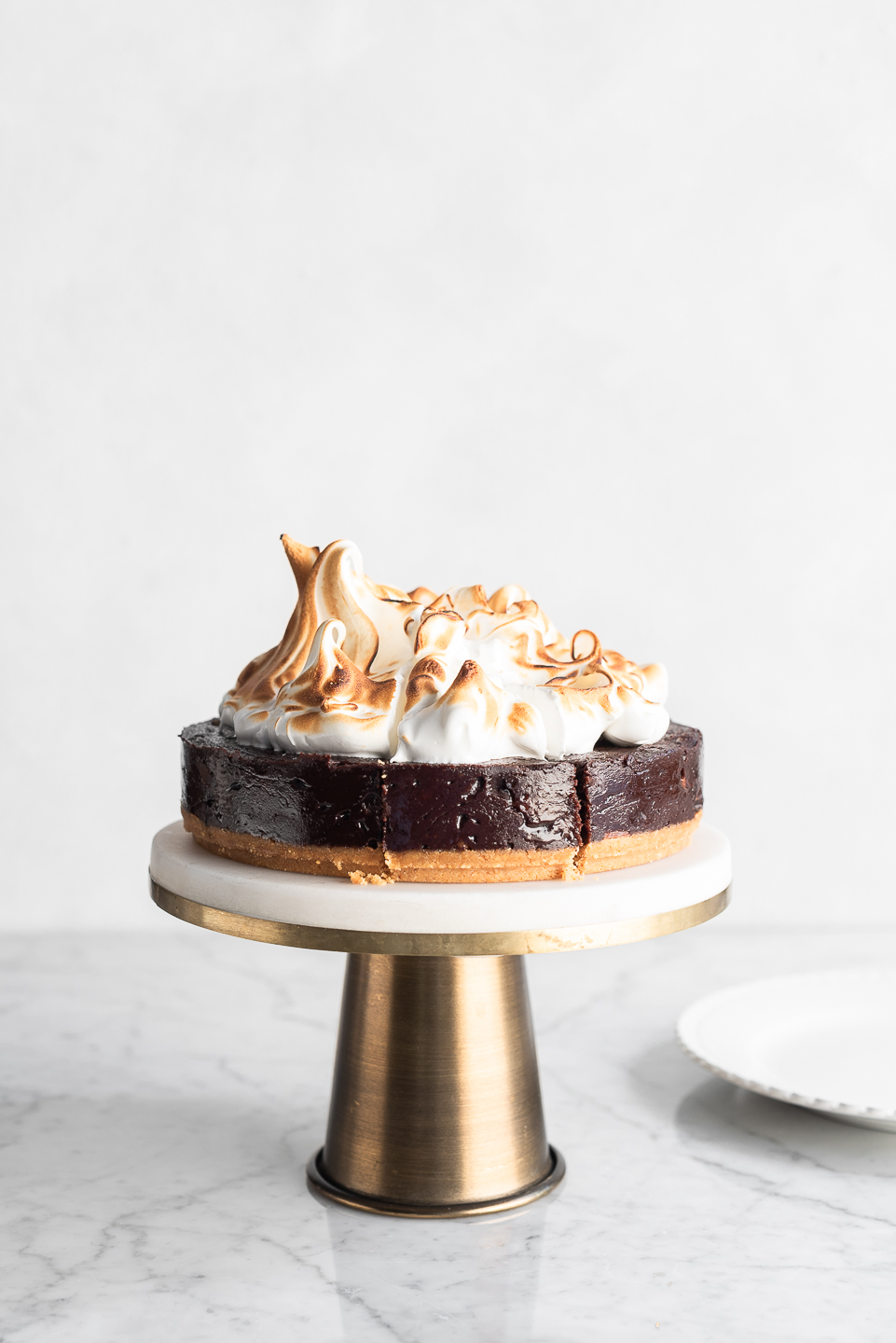 A Pretzel Brownie S'mores Cake can exist happily without a meringue topping, unless of course you want to roll out the red carpet. When making the topping, entice billowy meringue wisps by swirling in an upwards motion into jagged peaks. For the meringue recipe, feel free to use either a French or Swiss meringue method. Swiss meringue relies on cooking of the egg whites over a pan of simmering water before whisking to soft peak stage. This method is preferable for the elderly or those with weakened immunity. The cake keeps well chilled for several days without the meringue topping. For best results, finish with the meringue topping just before or an hour or two before serving.
If you've made one of these Best Mother's Day cake recipes, remember to share your creations with us using the hashtag #Bibbyskitchen. Happy baking!