Six wholesome soups to ease into winter
22 May 2018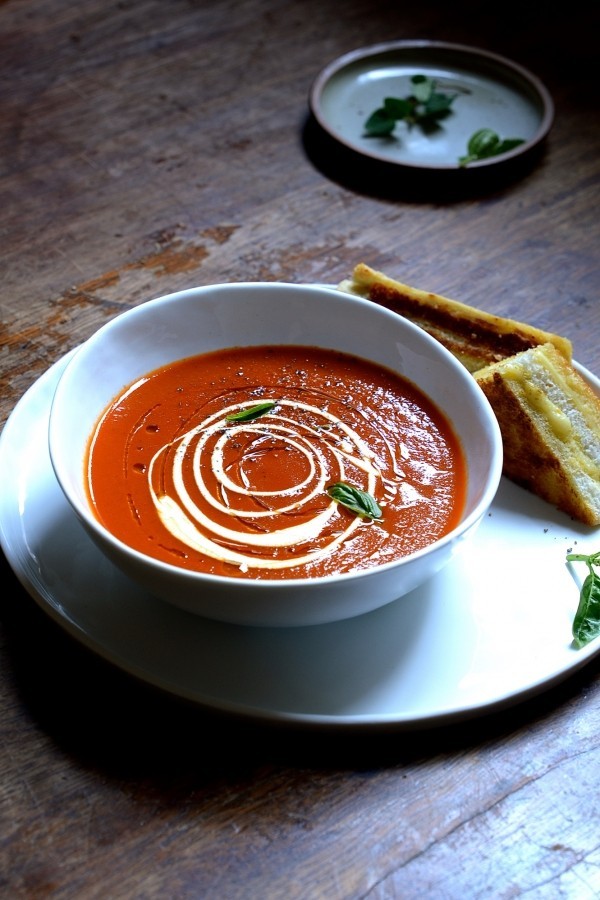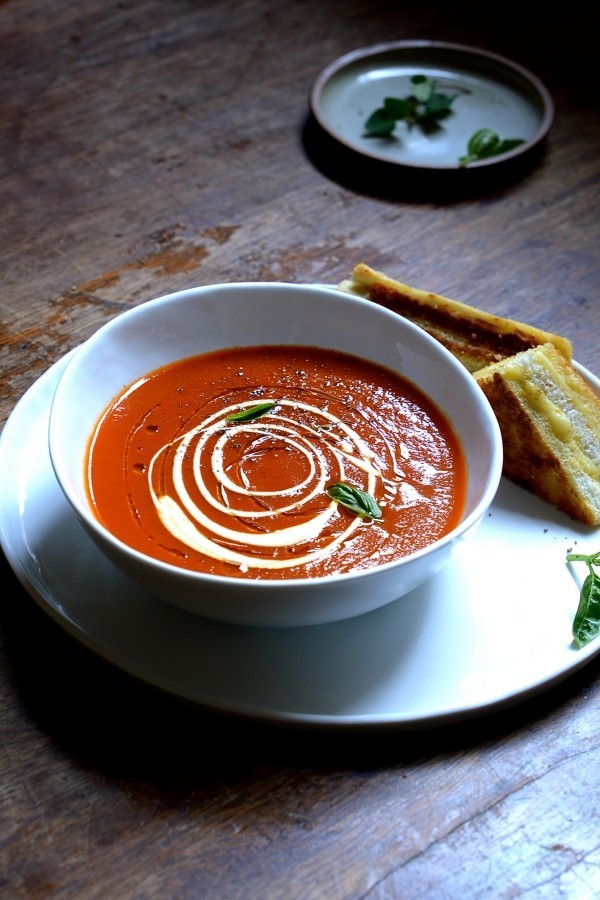 As winter edges closer, we turn towards foods that provide comfort and warmth. And there's nothing I love more than a pot of steaming soup spluttering away on the stove. Here are six wholesome soup recipes to ease into winter.
A simple sundried tomato soup. It's uncomplicated, clean on the palate and very tomatoey. To amplify the taste, I've added a few oil-soaked sun-dried tomatoes. It makes all the difference.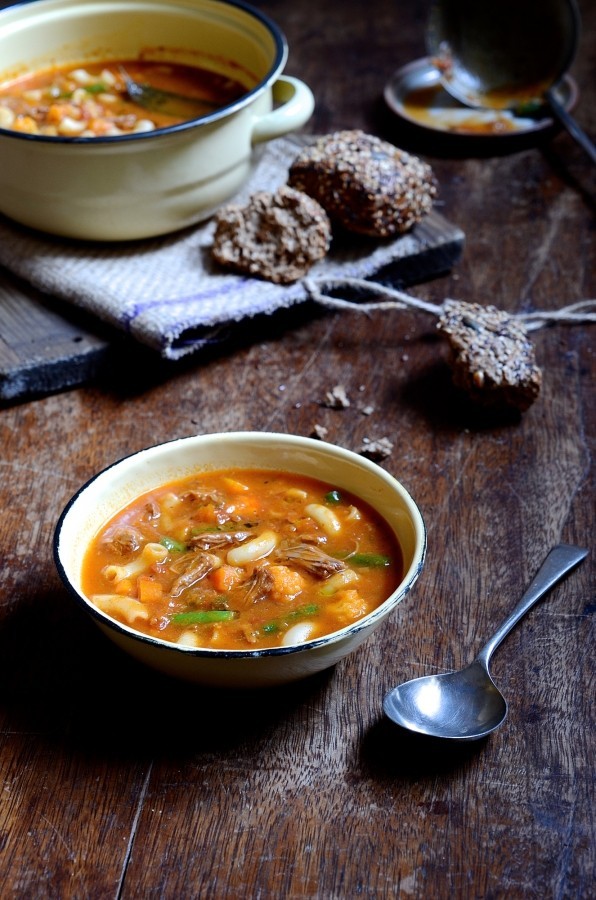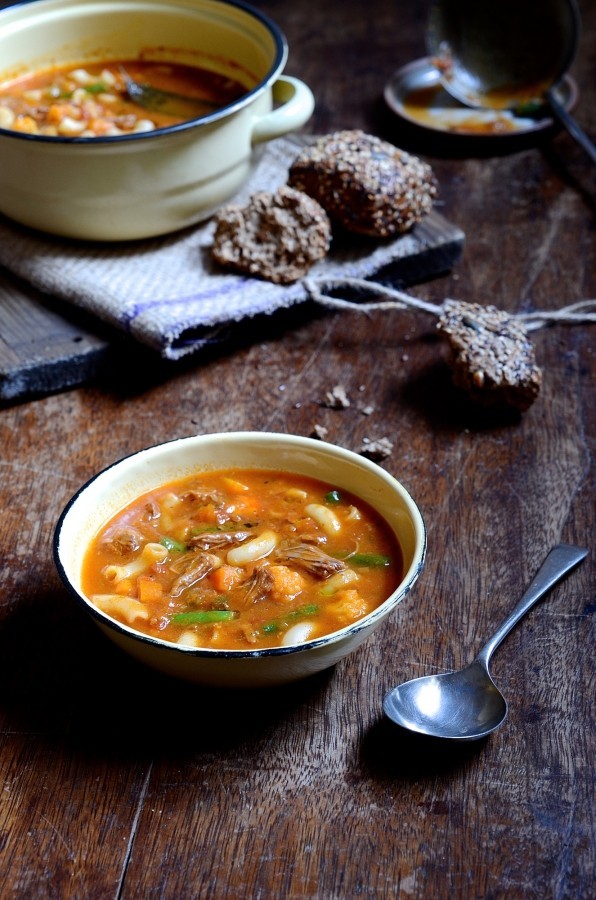 Oxtail noodle soup
Soup holds endless possibilities and is a clever way of including meat and vegetables into one. Oxtail soup is a great winter warmer that requires little attention and can be left to simmer on a low heat for hours until the meat is spoon tender. It also provides the perfect opportunity to use up whatever vegetables you have to hand.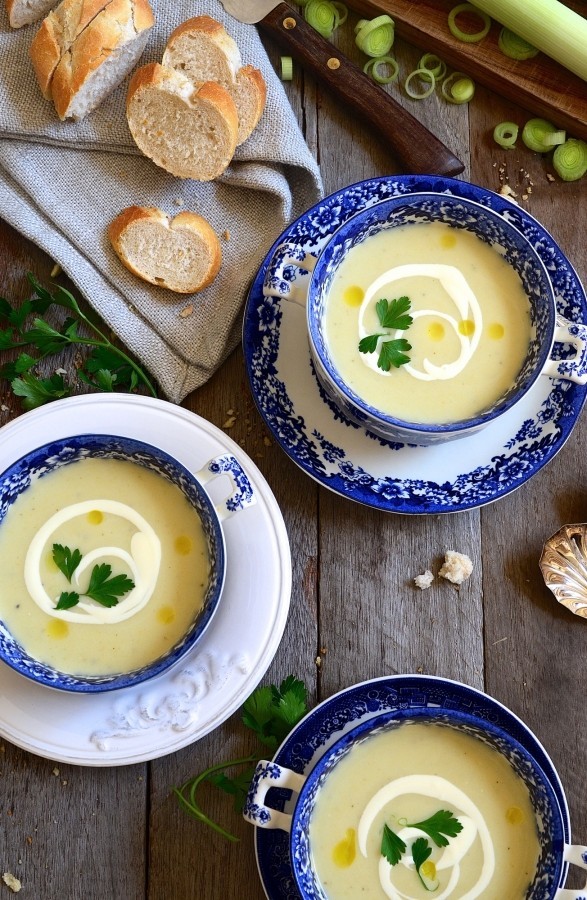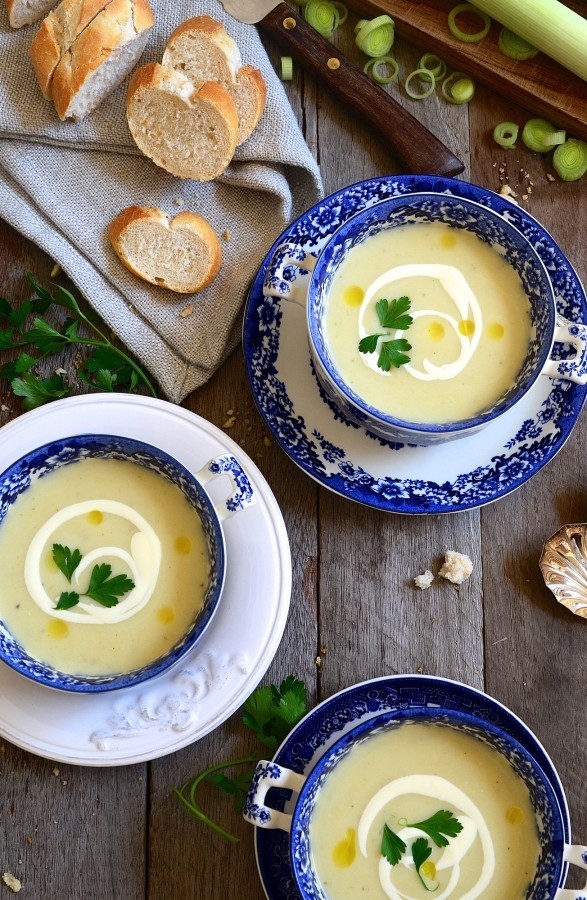 Pear, brie and leek soup
The combination of creamy brie with pears is a classic pairing that elevates this soup from ordinary to something completely special. Adding a splash of white wine means we're well on our way to a cheese and wine evening. This pear, brie and leek soup is rich and velvety, perfect for a cosy supper in front of the fire.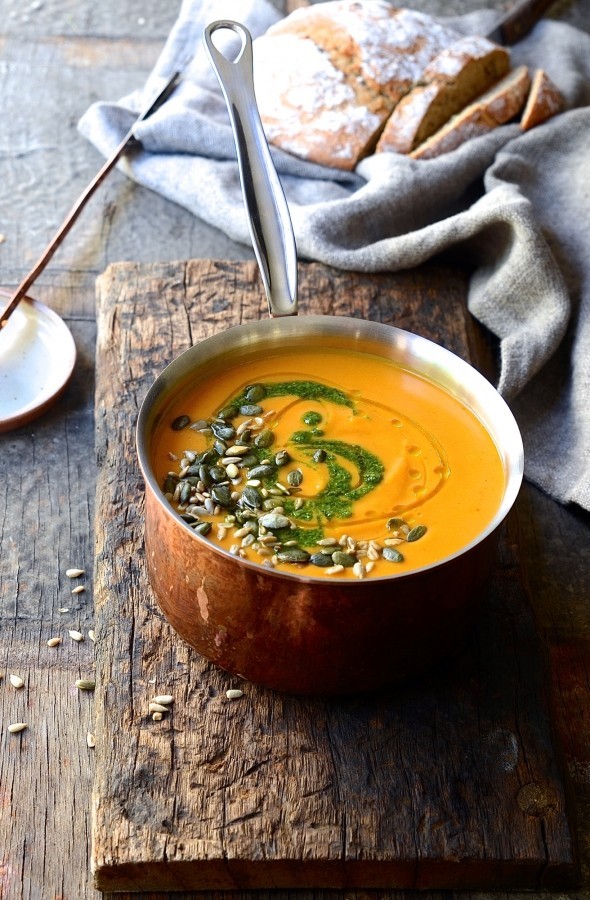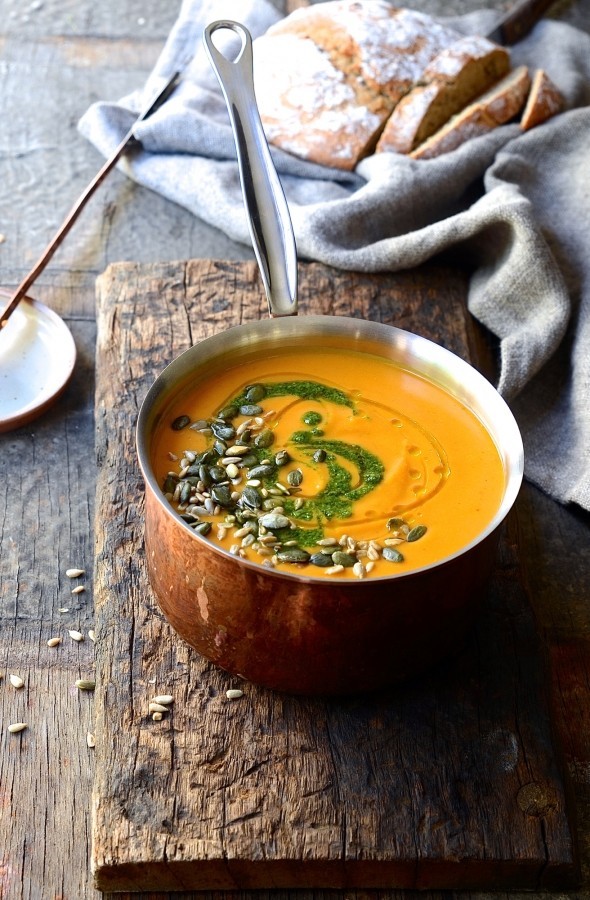 The everything-in vegetable soup
With no less than 10 vegetables, this vegetable soup rates as the ultimate fridge clear out and the best all-in-one winter immune booster. Swirls of peppery rocket pesto and toasted seeds make this soup an absolute joy that'll have you ladling seconds.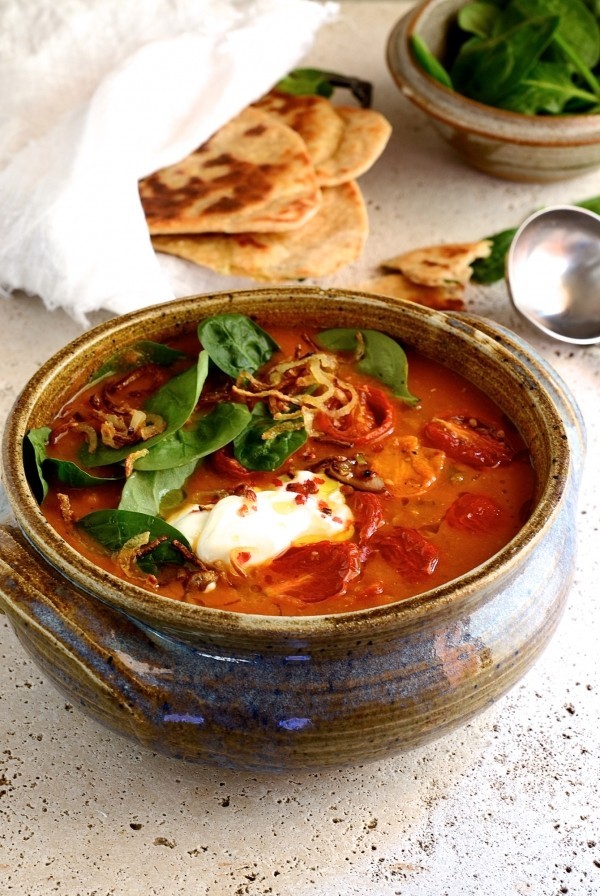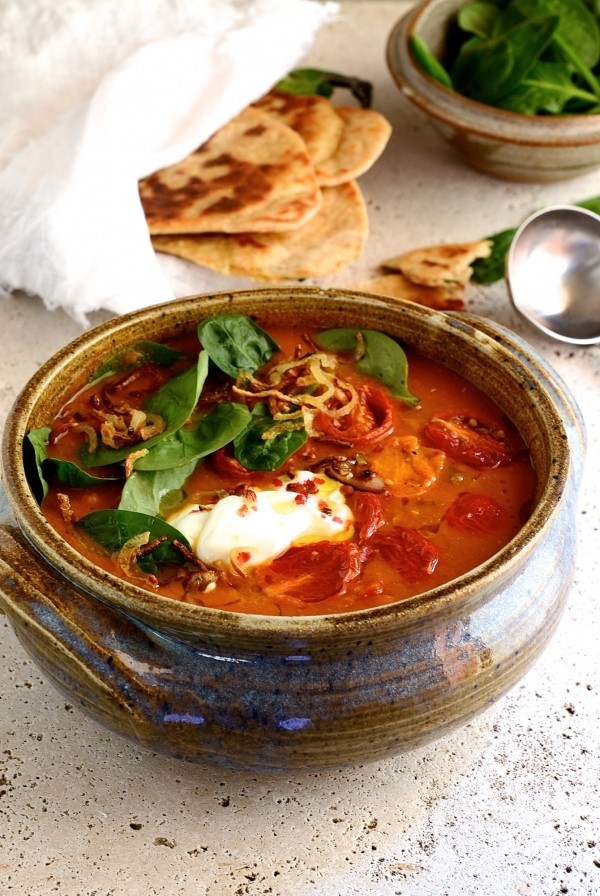 Spicy lentil and vegetable soup
This Indian inspired lentil and vegetable soup is especially hearty, almost like a vegetable dahl. The garam masala and ginger gives it an Indian slant with warm, earthy notes. Lentils are an excellent source of plant protein and cholesterol lowering fibre. It's a smart, pocket friendly choice. I've used red and brown lentils. The red lentils cook down as a natural thickener, while the brown lentils are more toothsome and add great texture.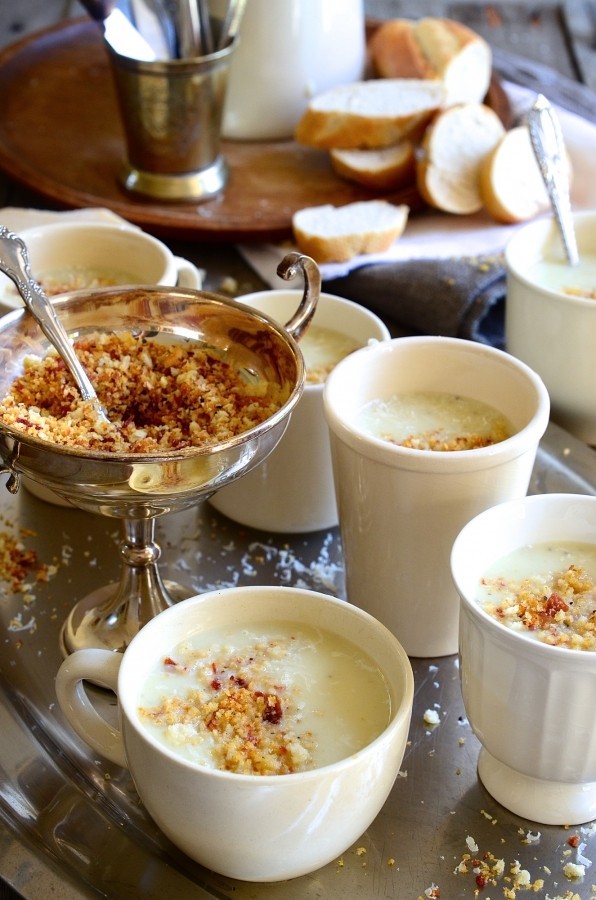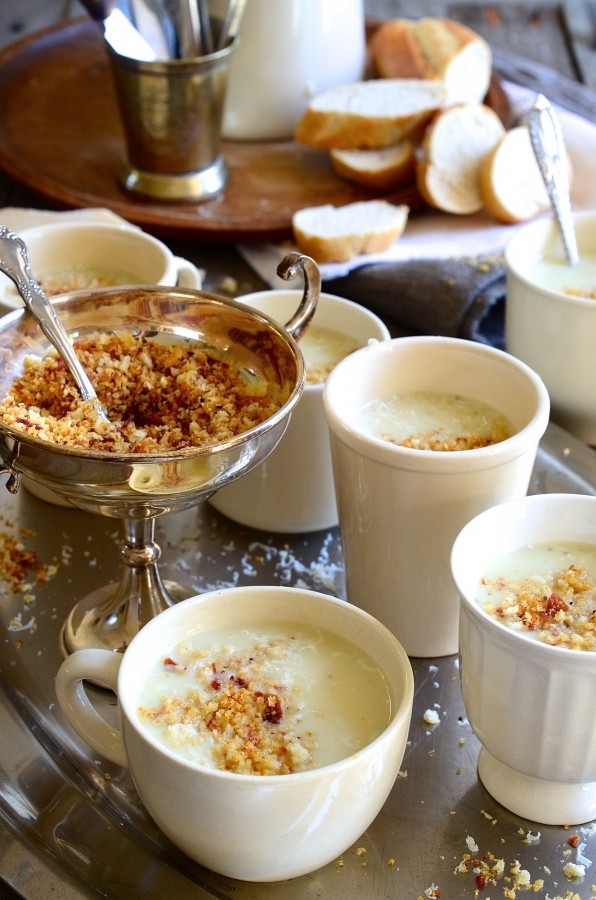 Vichyssoise soup
This is my interpretation of Vichyssoise, the famed French classic leek and potato soup. Typically served chilled, but as we're seeking both comfort and warmth, I prefer my vichyssoise piping hot. Said to have been created by a French chef working at the New York Ritz Hotel in 1917, the original Vichyssoise was heavily laced with a generous quota of cream. French chef Jules Gouffé also published a recipe for a hot potato and leek soup, which appeared in Royal Cookery, dating back to 1869. It's true origin is hotly debated as to whether it's a French or American invention. Ownership aside, my vichyssoise version is slightly lighter but equally flavoursome, with the addition of sweet shallots, thyme and salty parmesan.