Wintery Oxtail noodle soup
Our kitchen is the most used room in the house and never more so than during the long winter months. It's also my 'food office', a really busy space where recipes are tested and meals are shared around the table. On the far side of the kitchen is the wood-burning fireplace. Keeping the fire going throughout the day is the job of anyone passing by or who's within arms length, which happens to be me. While not the greatest fan of winter, the cold brings with it a certain charm. For us, this means cozy evenings in with soulful food that's comforting and casual, like this hearty oxtail soup. Think of it as a meal in a bowl. It needs little else other than a rustic home-baked bread for warmth to be restored.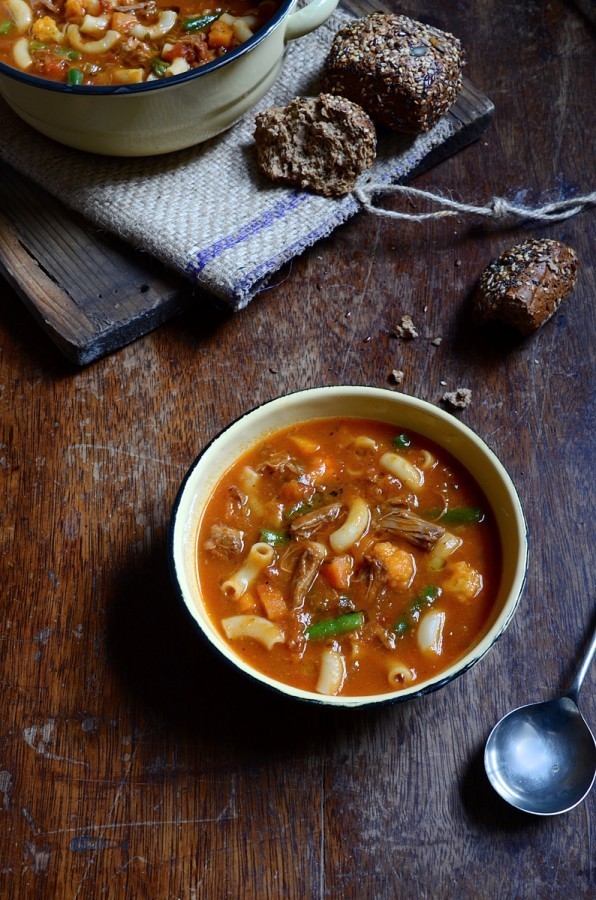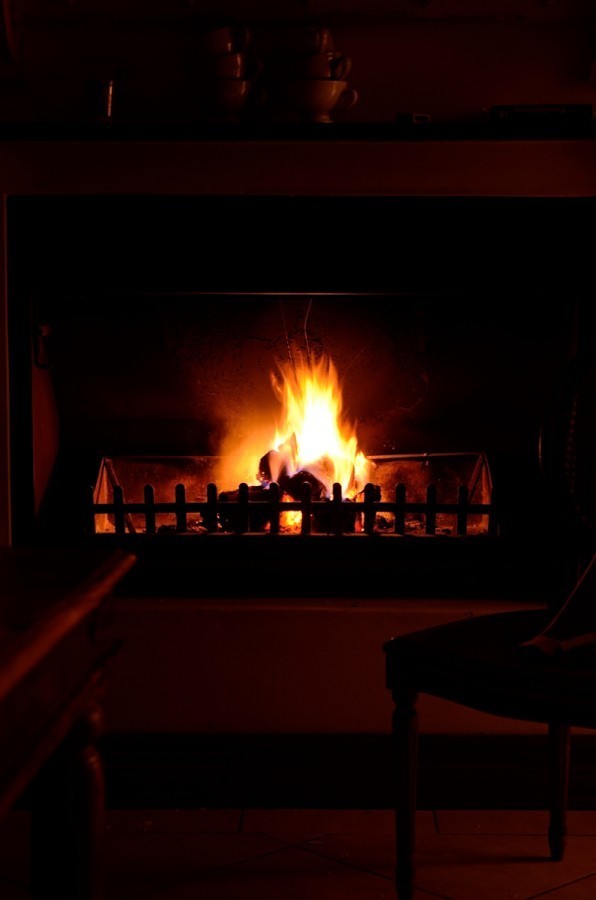 I love the idea of one-bowl food. In summer it's nourishing salad bowls and in winter it'll most likely be soup. Soup holds endless possibilities and is a clever way of including meat and vegetables into one. This Oxtail soup is a great winter warmer that requires little attention and can be left to splutter away gently for hours until the meat is fall-off the bone tender. It also provides the perfect opportunity to use up whatever vegetables you have to hand. Al dente noodles add a soft creaminess to this wholesome soup and is always a winner with the kids. When entertaining in winter, I usually make 2-3 different pots of soup and a couple of rustic loaves to serve alongside. It's fuss-free and great for casual gatherings where everyone can help themselves. For variety I include a meat, vegetarian and chicken option. This Tuscan farro and bean soup with pancetta is always on my list to make as is a spicy Thai butternut and coconut cream soup. Here's to souping until spring…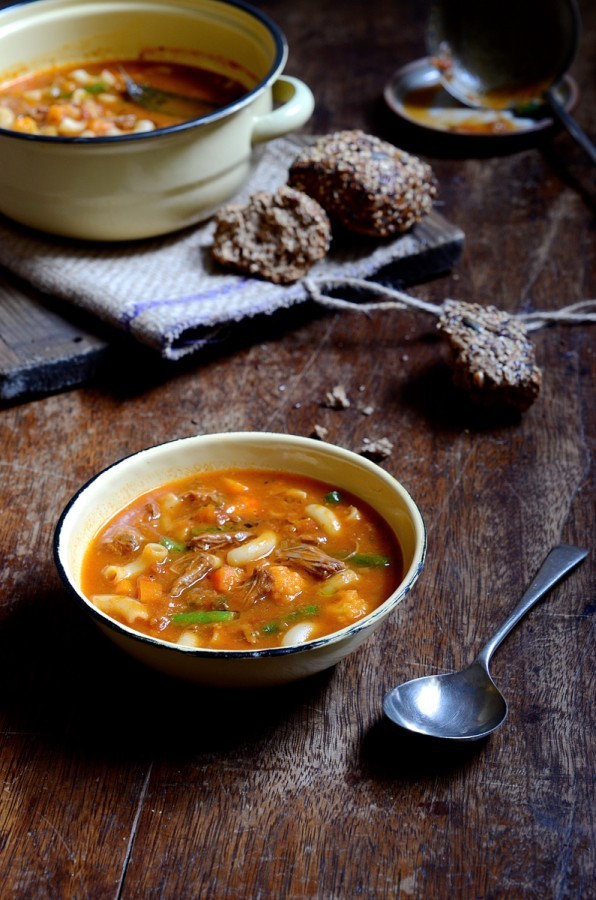 Wintery Oxtail noodle soup
Prep time:
Cook time:
Total time:
Ingredients
2 tablespoons olive oil
700g oxtail
1 large brown onion, diced
2 carrots, diced
2 sticks celery, diced
1 medium sized leek, chopped into thin rounds
1 clove garlic, minced
tomato paste
several stems fresh thyme
2 parsley sprigs
400g tin chopped tomatoes
2 litres chicken stock
a handful of fresh green beans, cut into 2cm lengths (about 1 cup)
1/2 small head cauliflower, florets only
1/2 cup macaroni pasta
salt and black pepper
Instructions
Heat the oil in a large saucepan.
Season the oxtail with salt and black pepper and brown in the hot oil. Once the meat is browned all over, remove from the pan and set aside.
Heat another tablespoon of oil and sauté the onions until soft. Add the carrots, celery, leek and garlic and cook for another 2 minutes.
Stir in the tomato paste, herbs and chopped tomatoes. Add the stock and return the oxtail to the pot.
Cover with a lid and simmer for 3 hours.
Remove the oxtail and set aside to cool. Skim any excess oils off the top.
Shred the meat off the bones and discard any sinew or fat. Add the meat back into the soup.
Add the cauliflower, beans and pasta and cook for a further 10-12 minutes until the pasta and beans are soft.
Squeeze in a little lemon juice and adjust the seasoning if necessary.