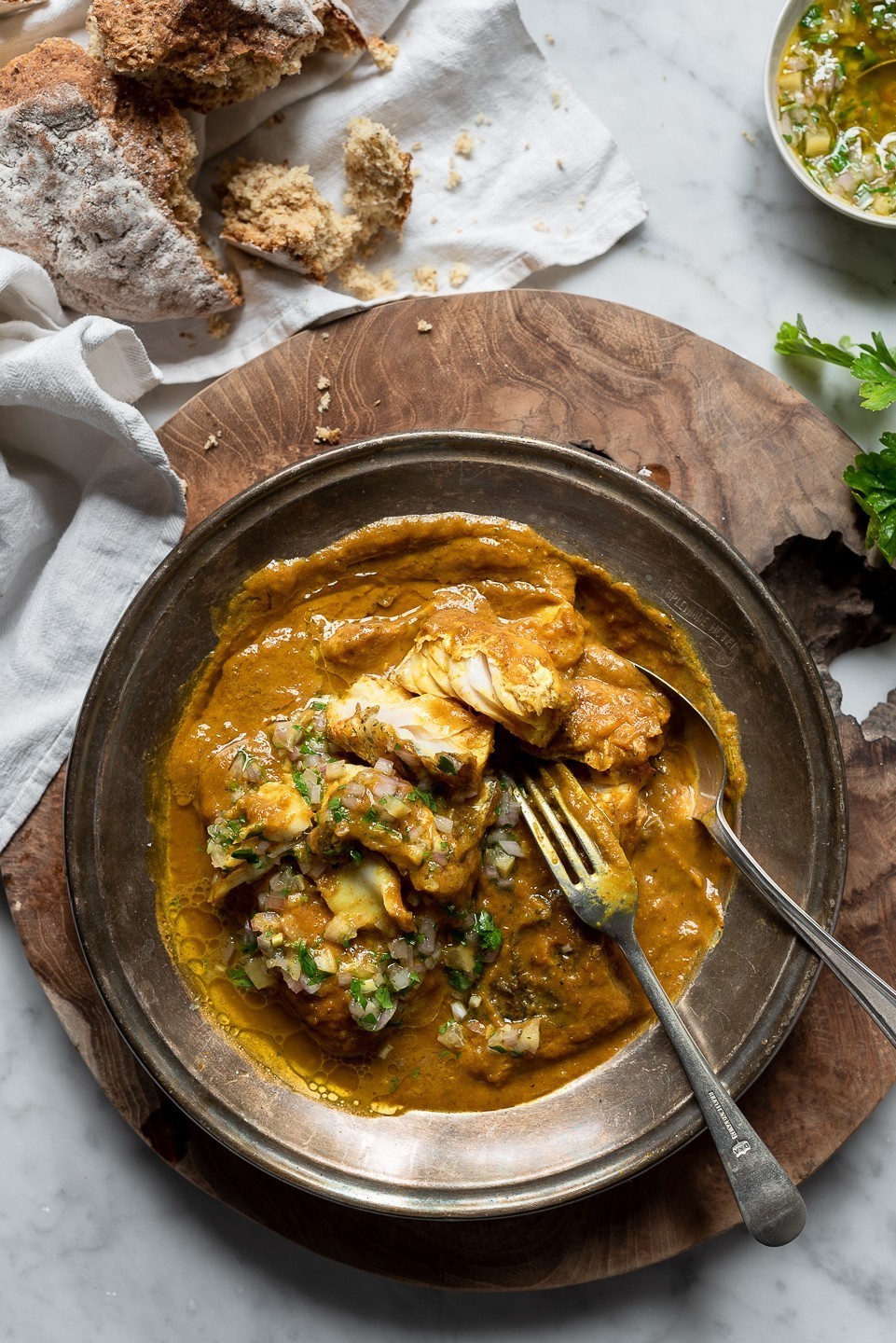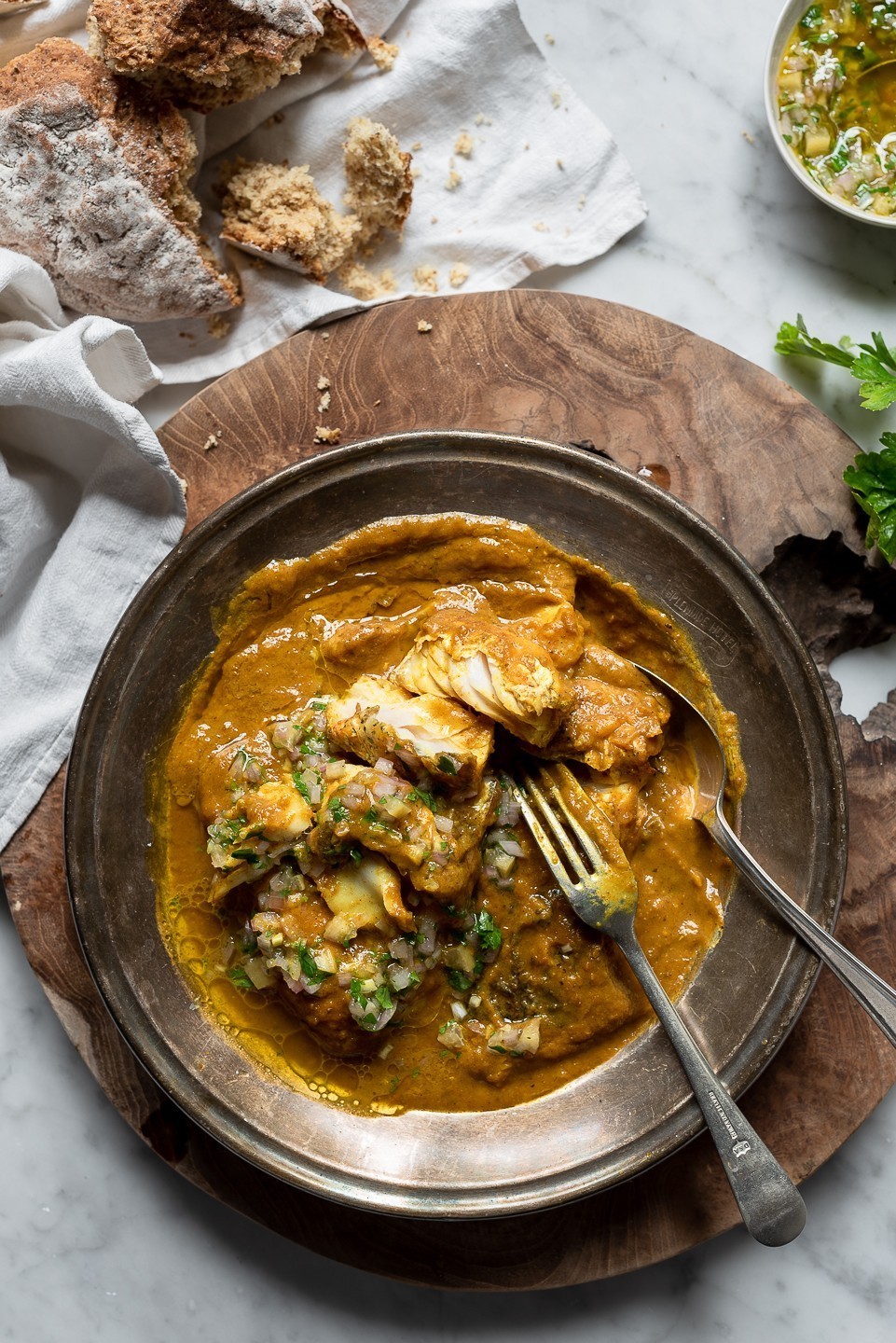 From South Africa's favourite pickled fish recipes to a creamy salmon casserole and effortless, shove in the oven tuna bake, here are six excellent fish recipes to serve at your Good Friday table.
There's nothing I love more than a quirky contrast to throw the cat among the pigeons. Along side this traditional pickled fish recipe, I offer a zippy preserved lemon salsa for a modish contrast. The sauce is less sweet than most recipes but easily adjusted to personal preference. Ideally you want to make the fish several days ahead, allowing time for the flavours to develop and bloom, although several hours will do if no one's watching. Make sure you have a crusty loaf on hand as a carrier for the flaked fish and, to mop the glorious sauce.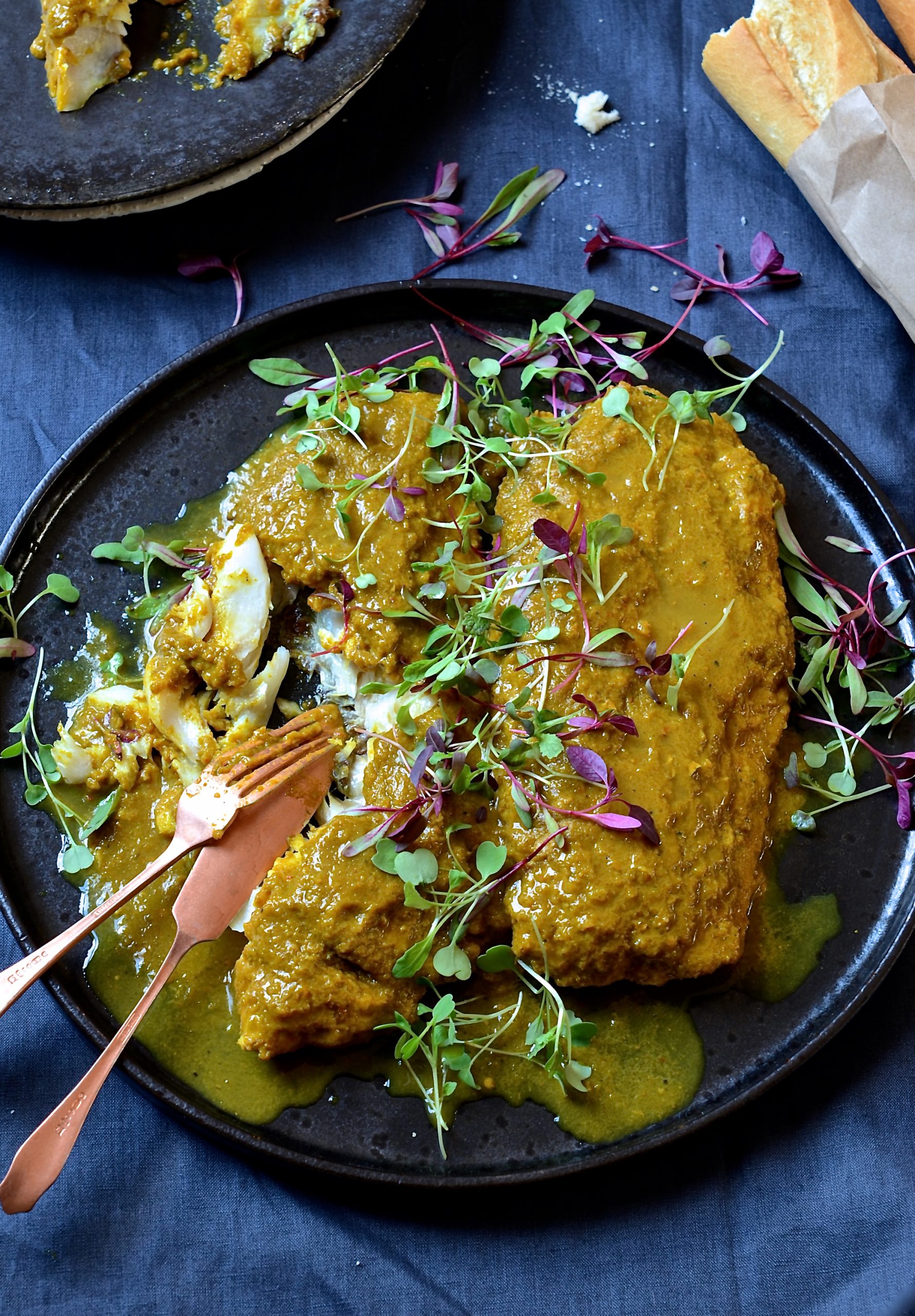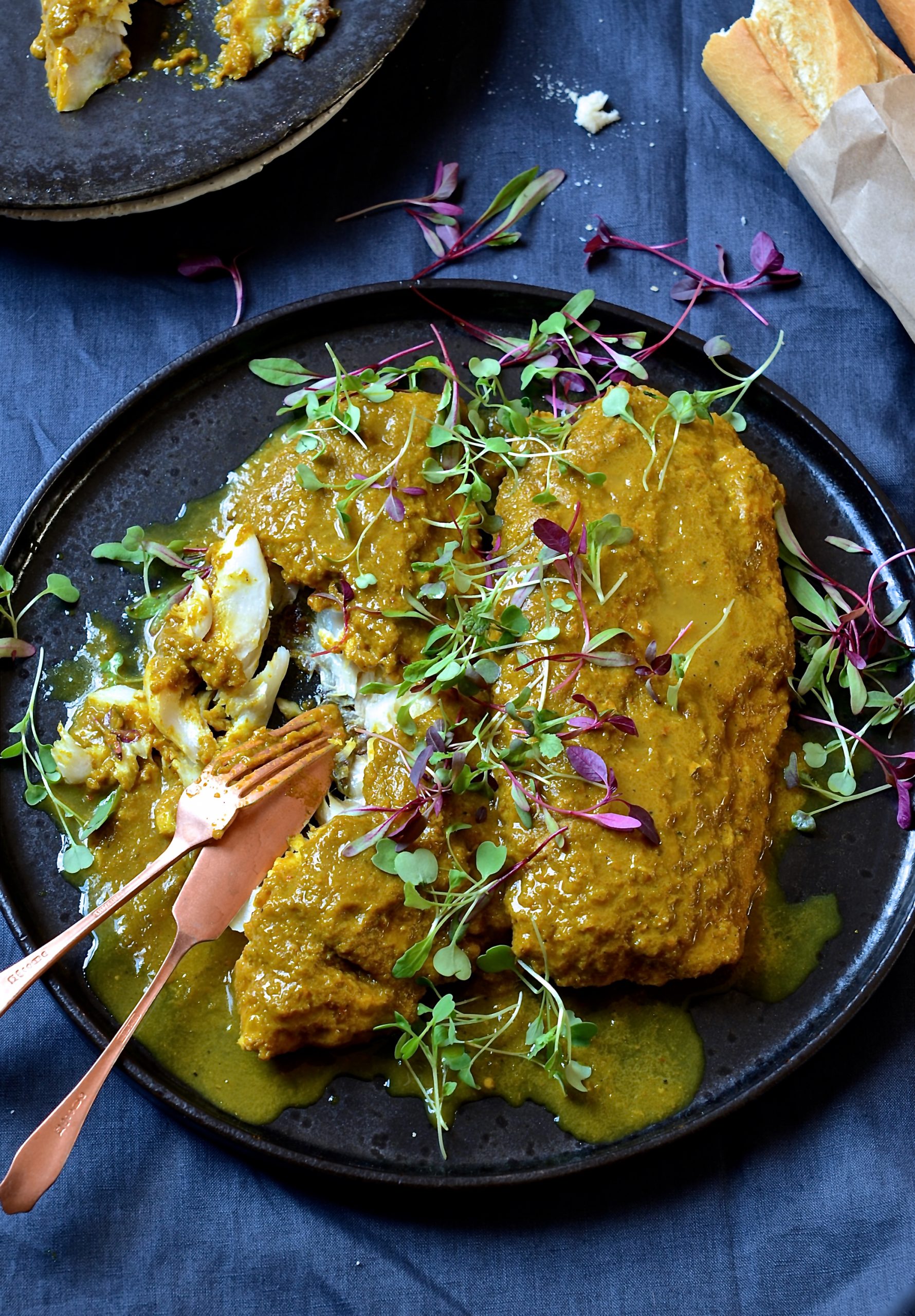 For my 21st birthday, a good friend gifted me my first cookbook, Cooking the South African Way by Magdaleen van Wyk. Based on Magdaleen's and my mother's passed down recipe, I've come up with a smooth-sauced pickled fish recipe that my whole family loves. By adding garam masala, crushed fennel and coriander, the sauce is bolder and somewhat earthy.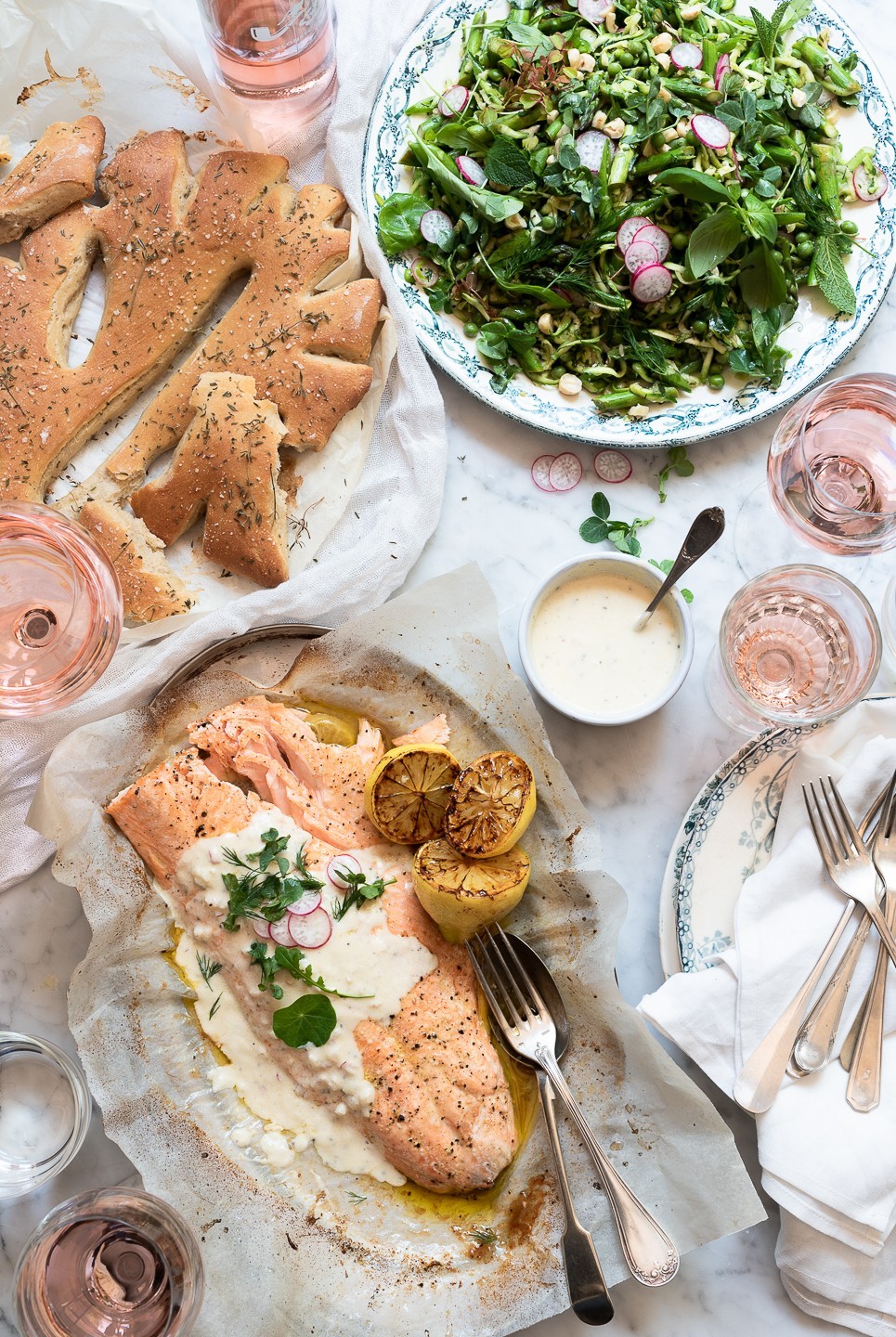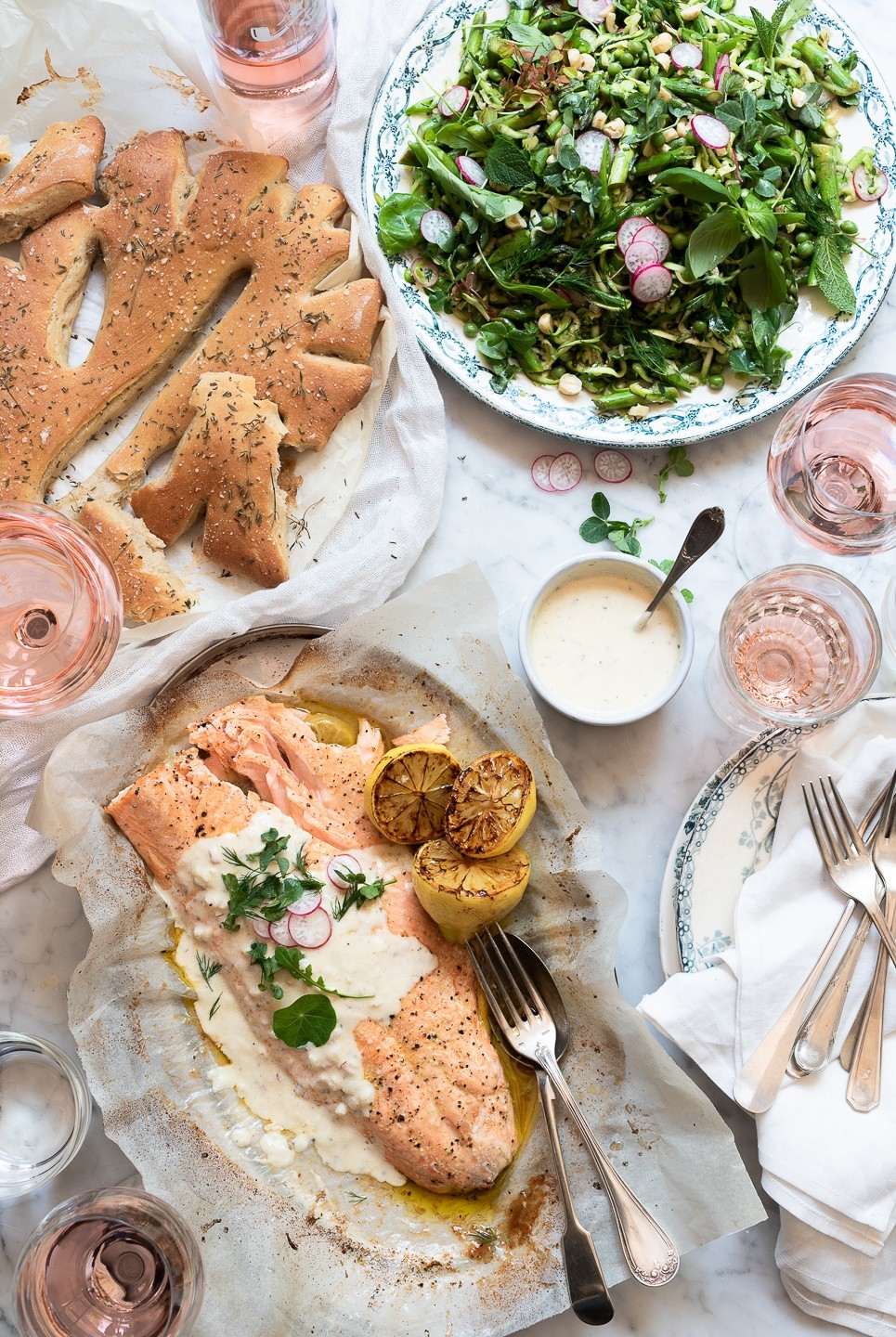 Shared gatherings and a simple table laden with beautiful food is my favourite way to entertain – crusty bread, a spectacular spring green salad and a truly memorable main, like this Roast Salmon with Rosé and Shallot Yoghurt is the food I'm happiest making and eating.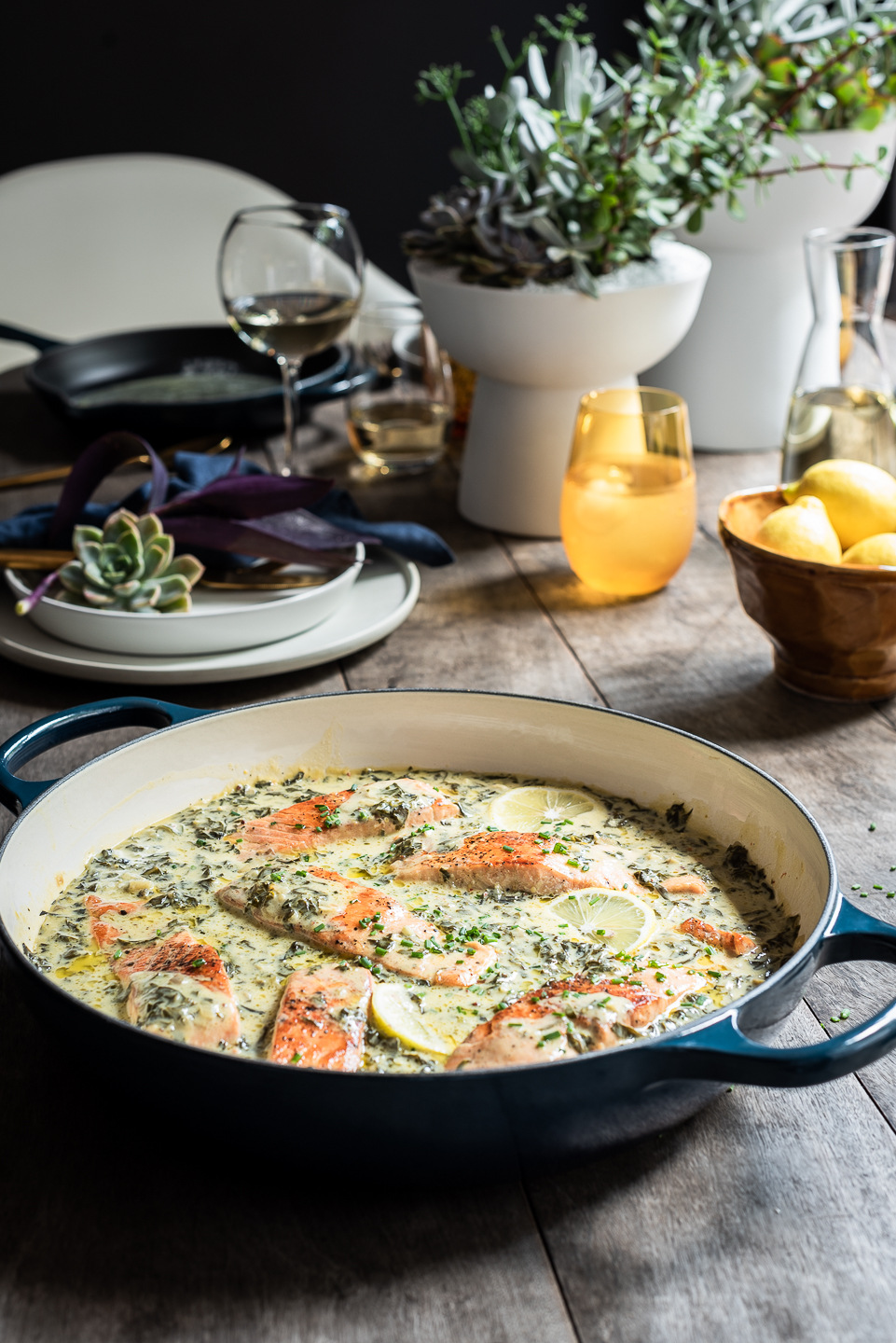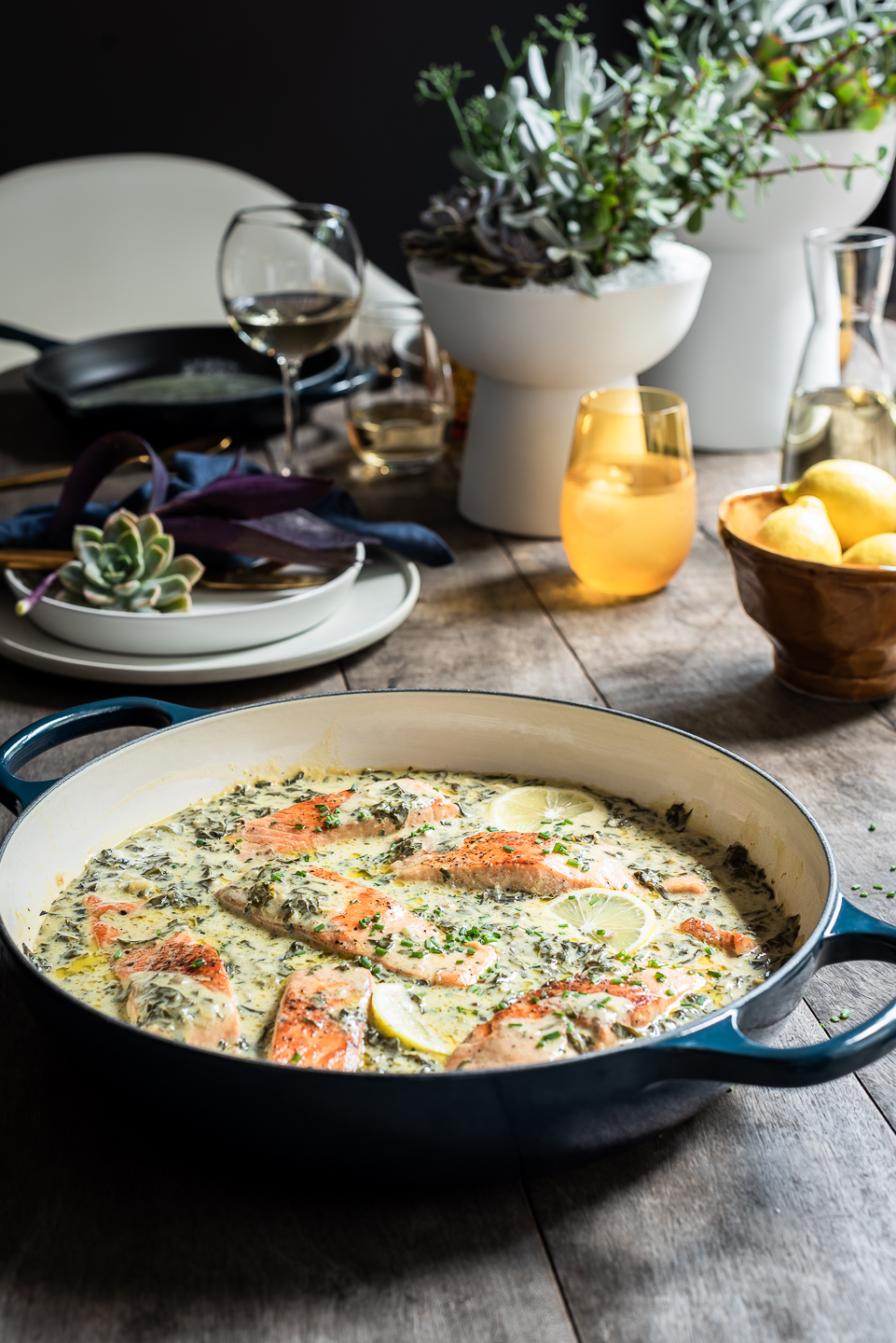 Artichoke dip dates back to the 50's, to a time when finger foods and sociable nibbles first became acceptable. Knives and forks were tossed aside for starchy carriers like crusty bread, crackers and potato chips. Traditionally made with oil-soaked artichokes, a splodge of mayonnaise, Parmesan and enough garlic to make a bell chime. It has since evolved to include up to three, and in some instances, four types of cheese and often, heaps of vibrantly green spinach. Baked until golden and bubbly, it remains one of the most popular appetisers of all time. Riffing on the original, I'm using this retro but much loved recipe to make a gloriously creamy Salmon with Spinach and artichoke sauce.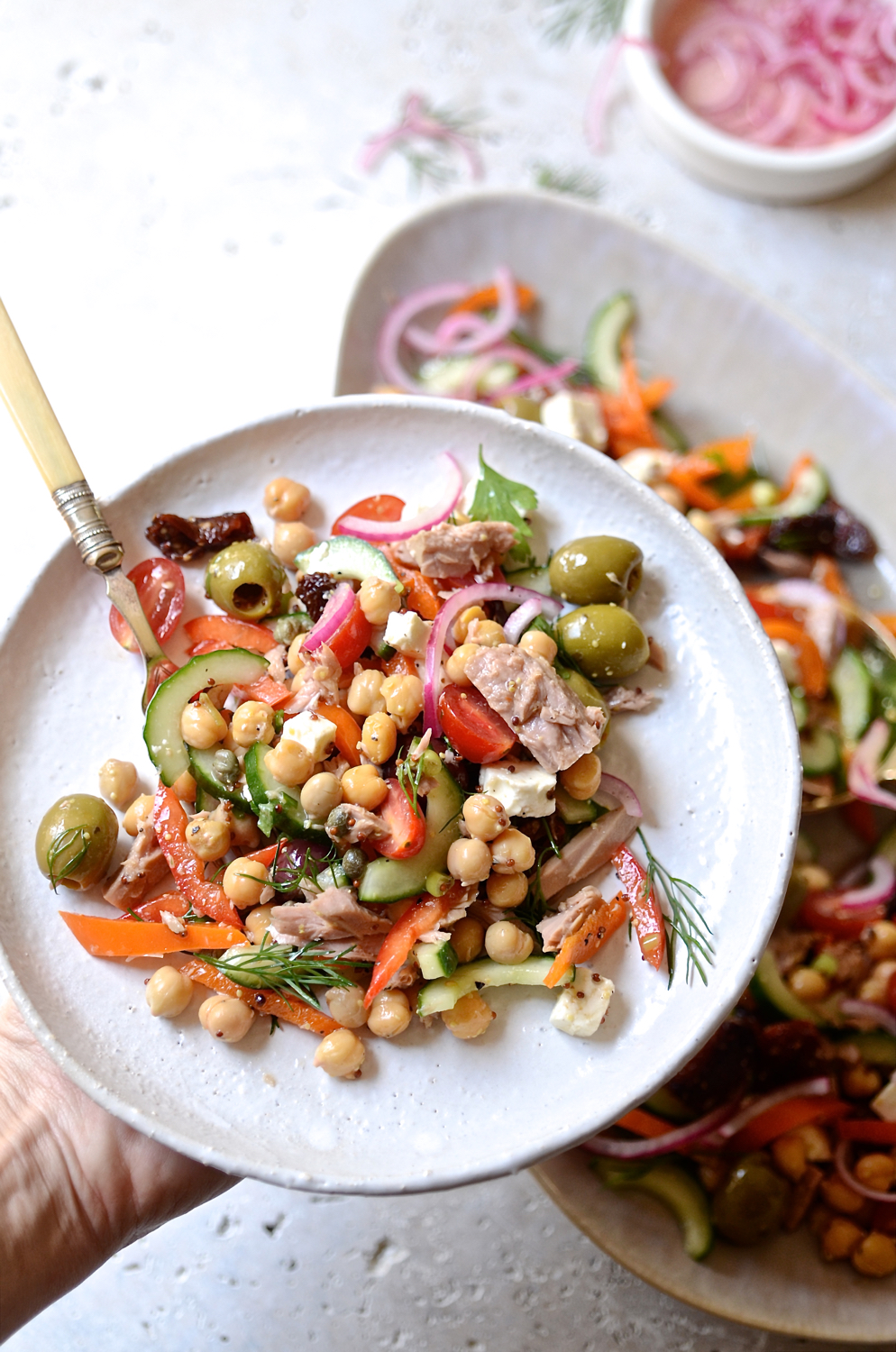 This Mediterranean tuna salad comes together with store cupboard basics and a couple of fresh ingredients. There's no cooking involved, just a little time with the chopping board. It tastes like summer in the Med. Salty tuna and olives with sweet peppers a quick red onion pickle. So good.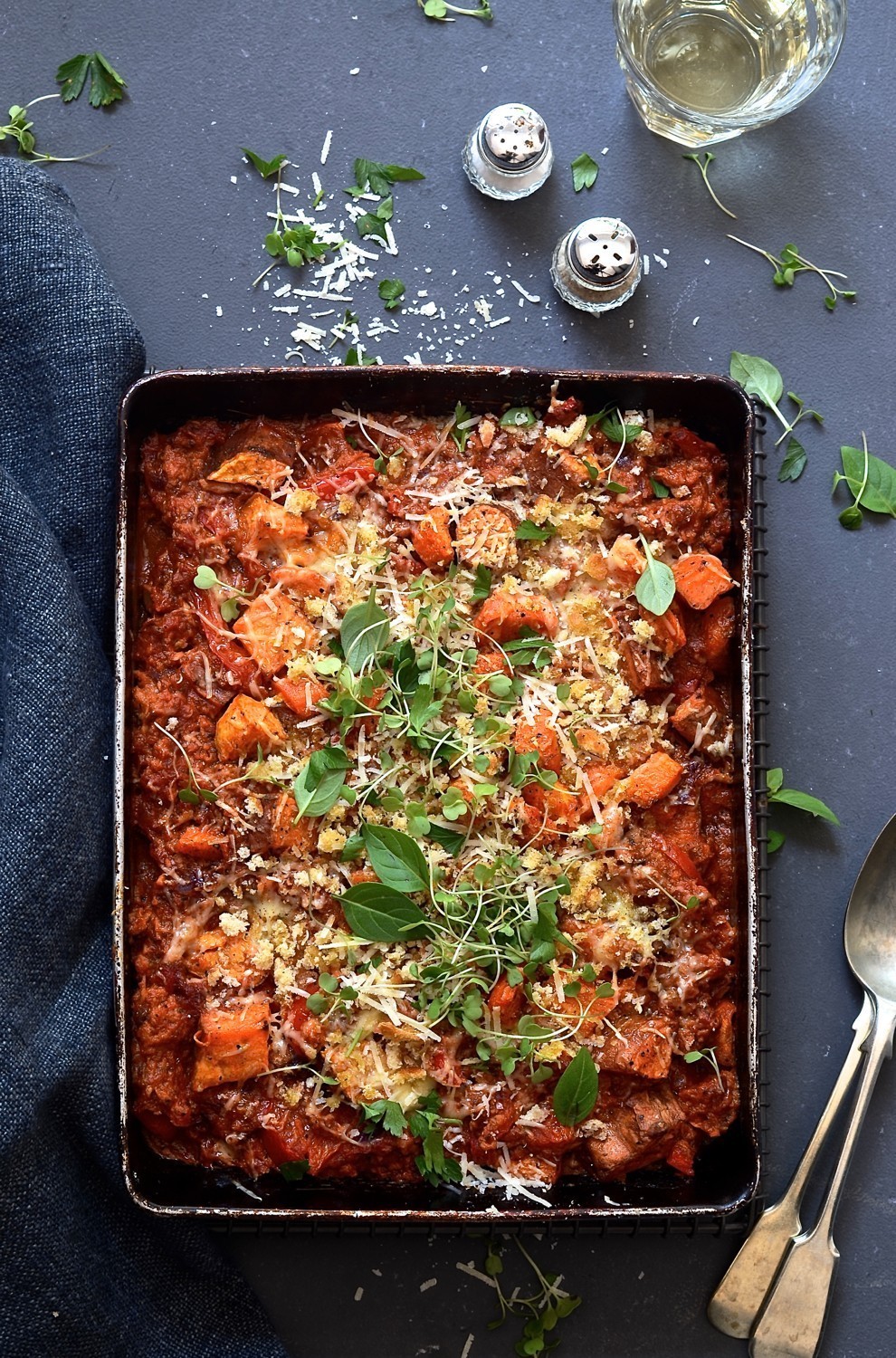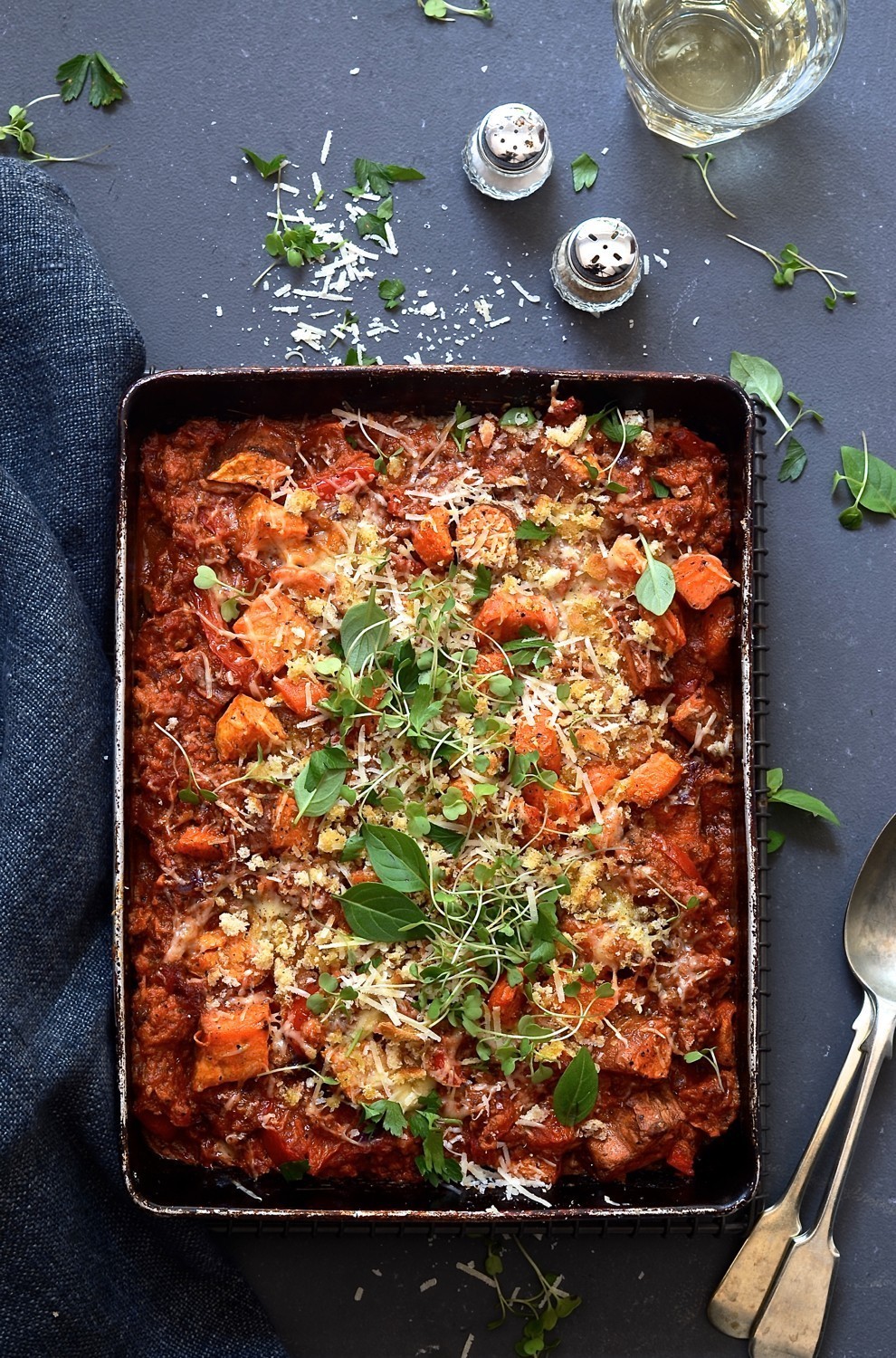 The recipe for this Easy tuna bake comes from Tamsin Snyman's cookbook, Seven Colours with fish. As the name suggests it's colourful and packed with a host of recipes that celebrate deliciously vibrant food. Seven colours is a South African term used to describe the ideal plate of food, made up of no less than seven colours. Tamsin was kind enough to send me her book along with a range of Lucky Star products to taste. This tuna bake caught my eye, so I thought I'd share it with you.