Five incredibly good Christmas Roasts
I always think of November as a baking month. What to make, bake or ice for the holidays is high on the agenda. By now the cookie jars should be filled and the dessert course well taken care of. But what about the main event? To make hosting Christmas dinner a little less stressful, here are five incredibly good Christmas Roasts that'll ensure your main course is as flawless as it is impressive.
There's nothing more homely than roast chicken and although it's my first choice for Sunday lunch, a Christmas roast should by all accounts be grander. What could be more celebratory than a walnut and cranberry stuffed turkey crown? LG recently launched the sleek new NeoChef and invited me to create two stellar Christmas recipes that would highlight its multi-function features. As someone who's only ever used the microwave to heat coffee, I was first sceptic and then surprised.
After several days of testing, I decided on a Stuffed Rolled Turkey followed by a Pavlova Christmas tree stack. For the turkey, you'll need a deboned turkey crown. A crown is the entire bird, wing tips and lower joints (drumsticks) removed. Ask your butcher to do this for you or if you're looking for a holiday project, tackle the challenge yourself. (Handy tip – not recommended for stressed out cooks) The stuffing is a classic combination of sage, walnuts and cranberries. Turkey meat tends to be dry, so I wrapped the bird in smoked pancetta. It imparts great flavour and as the fat renders out, acts as a natural baster.
Margaret Hirsh, the doyenne of South African microwave cooking recommended I roast the crown on a low heat for 6 hours. For once, I did as I was told. And she was spot on. After the suggested time, the meat was succulent and cooked to perfection. The grill function took care of browning and crisping the pancetta. I deglazed the pan drippings with white wine and added fresh cream for a luxuriously rich gravy. Apart from being easy to carve, this roast is definitely worthy a place at your feasting table.
Image by Roelene Prinsloo. This recipe was developed for Food and Home Entertaining in partnership with LG NeoChef. You can find the recipe Here.
One of my most popular recipes on the blog is this Roast leg of lamb with caramelised onion jam. And it's not difficult to see why. Succulent Karoo lamb with sweet onion marmalade. A heavenly partnership.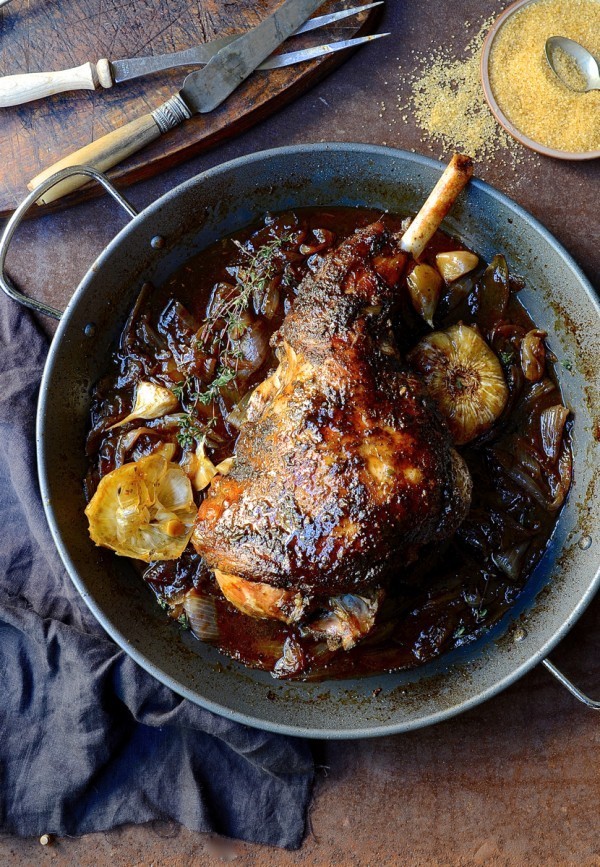 You can't get more local than chakalaka, a spicy mix of peppers and onions. Combined into a marinade, it makes for one seriously 'local is lekker' Chakalaka Roast Chicken.  Finger-licking good.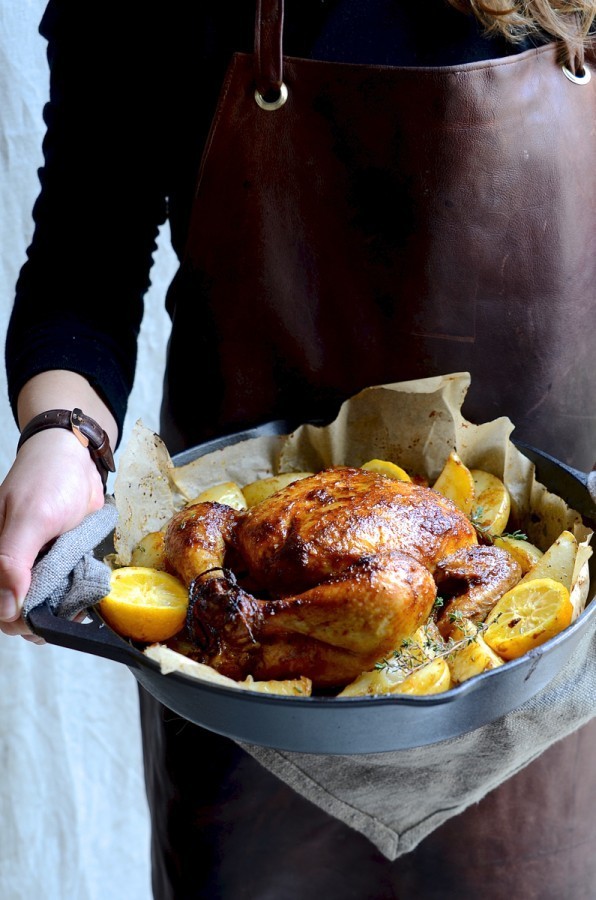 For red meat lovers, a good fillet steak is hard to beat. Here's another reader favourite: Smoky Joe's beef fillet with lemony salsa verde. Leftovers make the best steak sandwiches.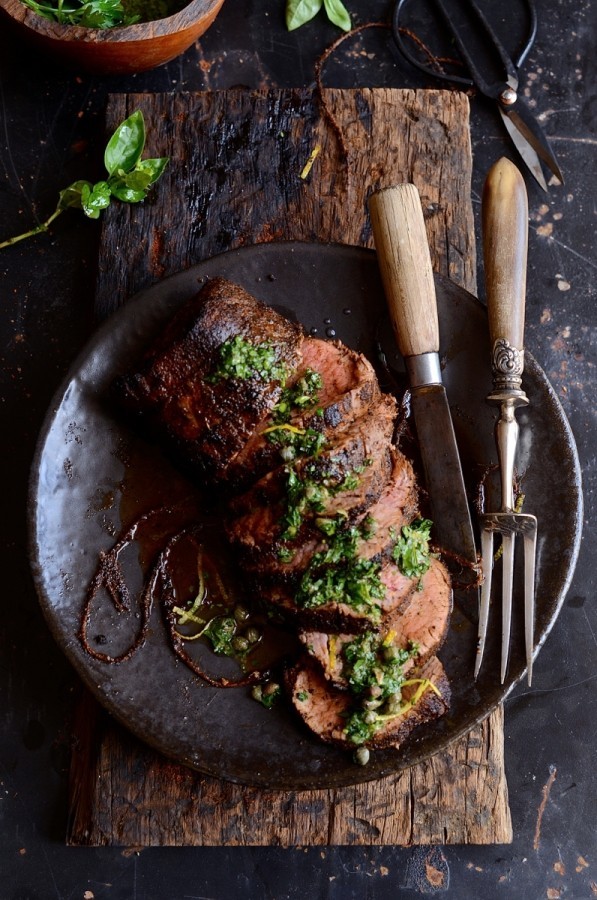 And last, but by no means least, everyones' favourite, a Maple and mustard Glazed Gammon. I've been making versions of this recipe for years and it never fails to impress. It's one of those reliable back pocket recipes that I tend to make again and again. I've included a star anise and orange plum sauce. It's slightly tart and sweet, the perfect accompaniment to salty gammon.
With that, it's time to sign off from yet another fabulous food year. Thank you for sharing this space with me and allowing me into your kitchen. It's my sincere hope that in amongst the rushing around of doing life, the simple act of sharing plates will reconnect you with family and friends. Taking time to eat, whether lavishly or simple, people are always at the core of all we celebrate. There are so many exciting things happening next year that I cannot wait to share, but for now, I wish you a very blessed Christmas and the happiest of New Years.