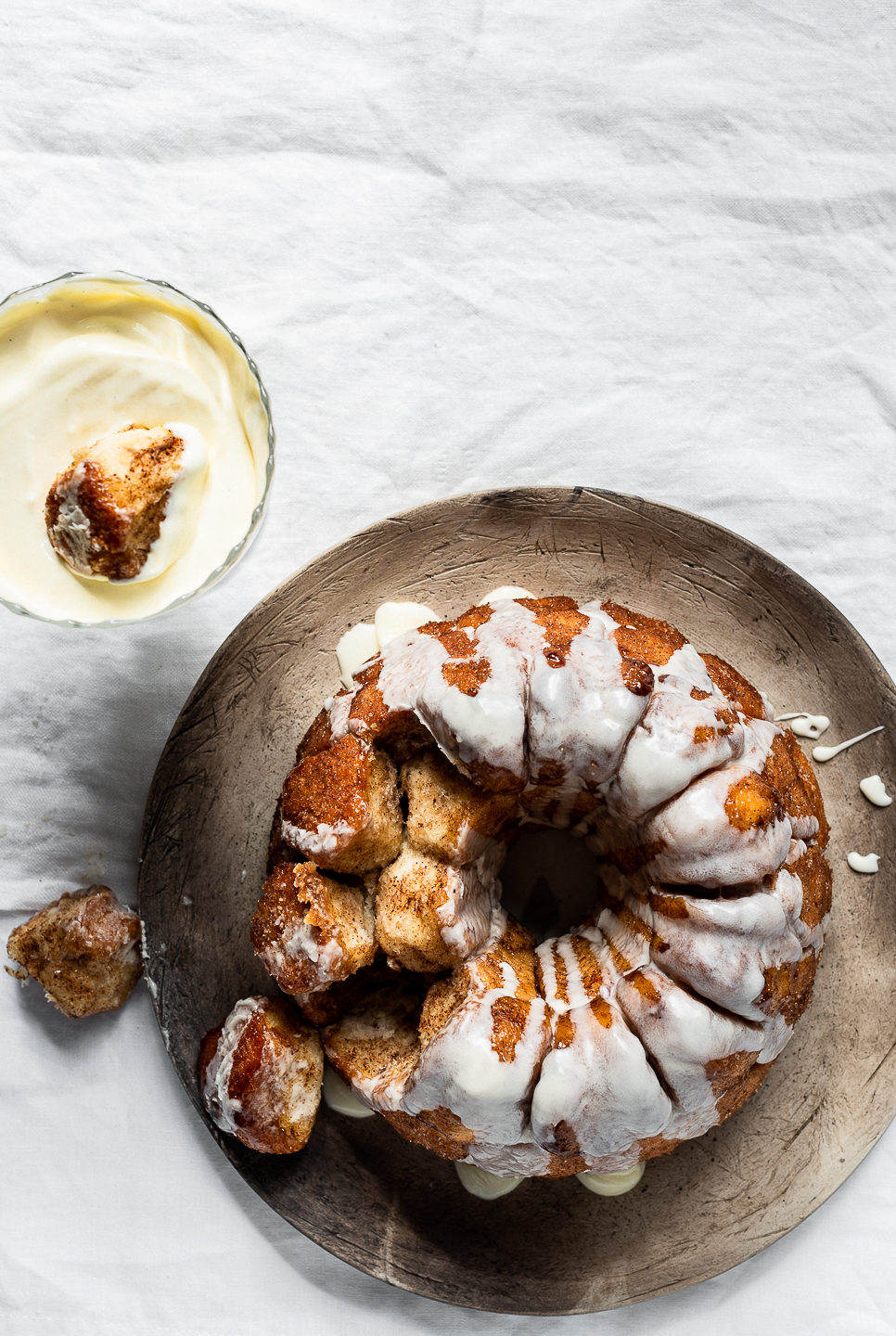 Whether you're after traditional Hot Cross Buns, buttery South African Mosbolletjies or an Easy no knead bread that you can mix with one eye shut, I've got you covered. Here are some of my favourite sweet and Delicious Breads to Bake for Easter. Ps If you haven't tried the Scroll scones, give them a go. The Monkey Bread Bundt with Milk Tart Mousse is in the Ebook. 
Whimsically light, like buttery pillows that melt in the mouth. Mosbolletjies, the sweet herbal cousin to the famous buttery French brioche, is  synonymous with grape harvesting season and the definitive aroma of a traditional Easter kitchen. After numerous requests from readers for a classic brioche, I thought why not meld the two in this simplified Buttery Brioche Mosbolletjies recipe. A hybrid of sorts.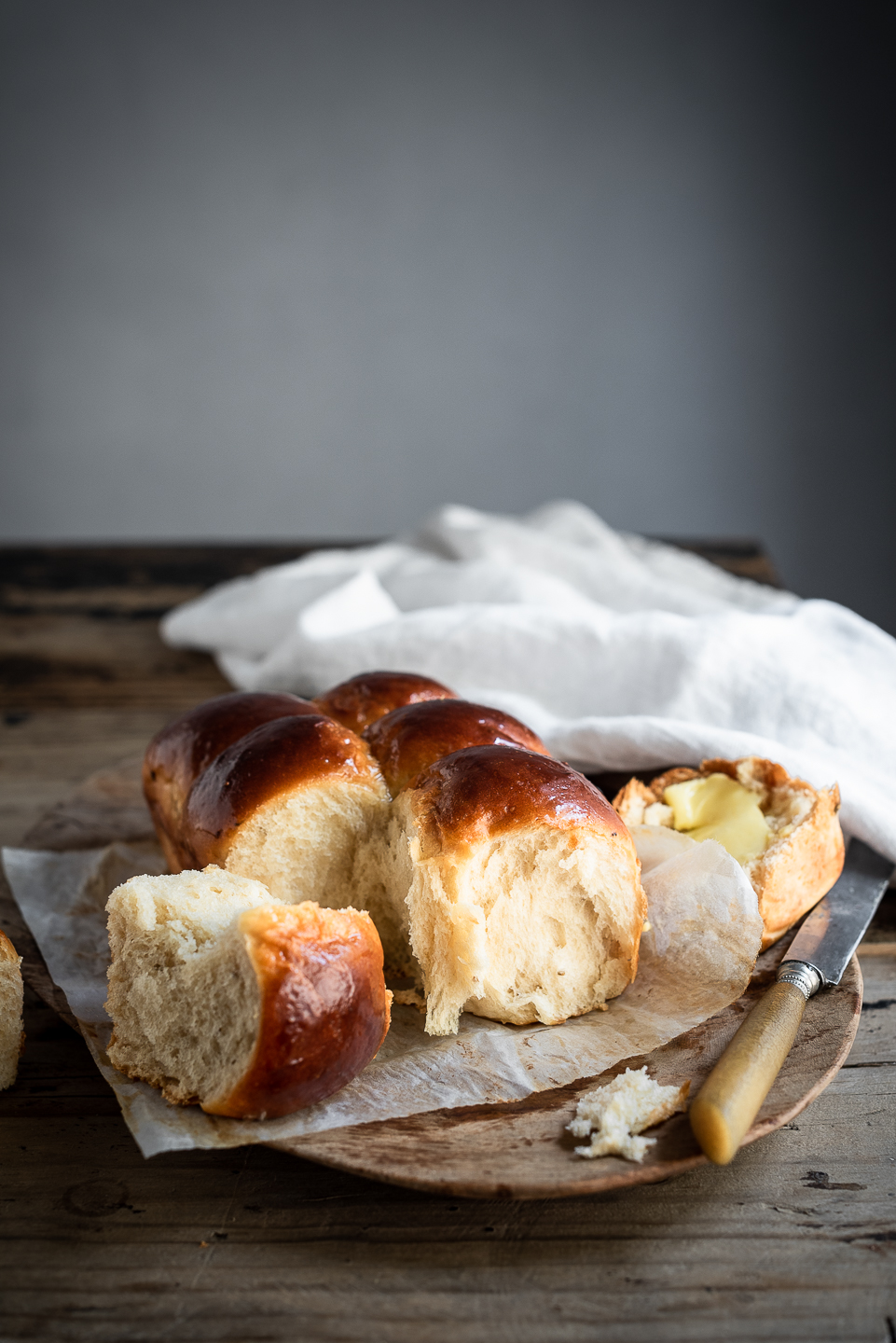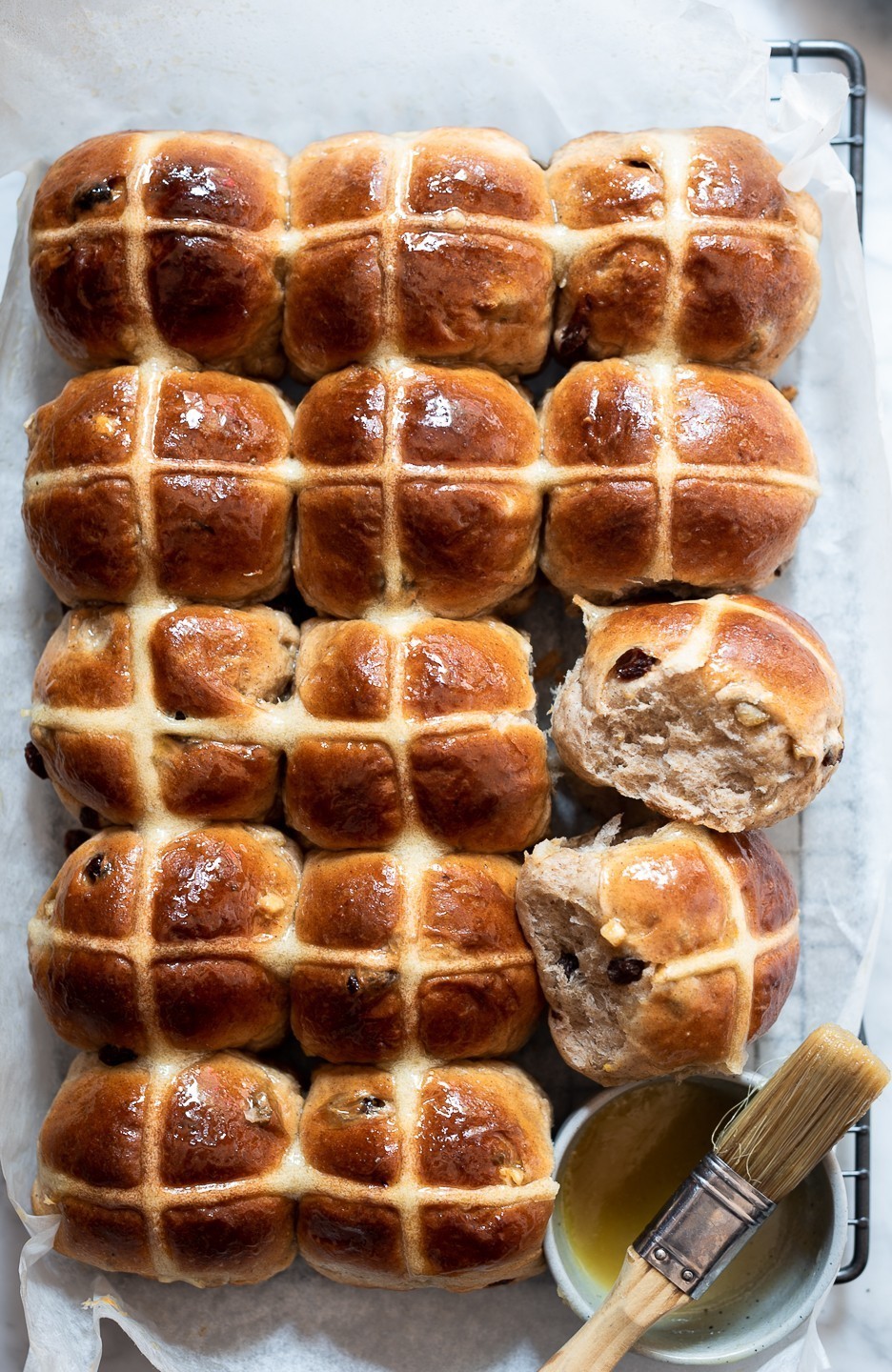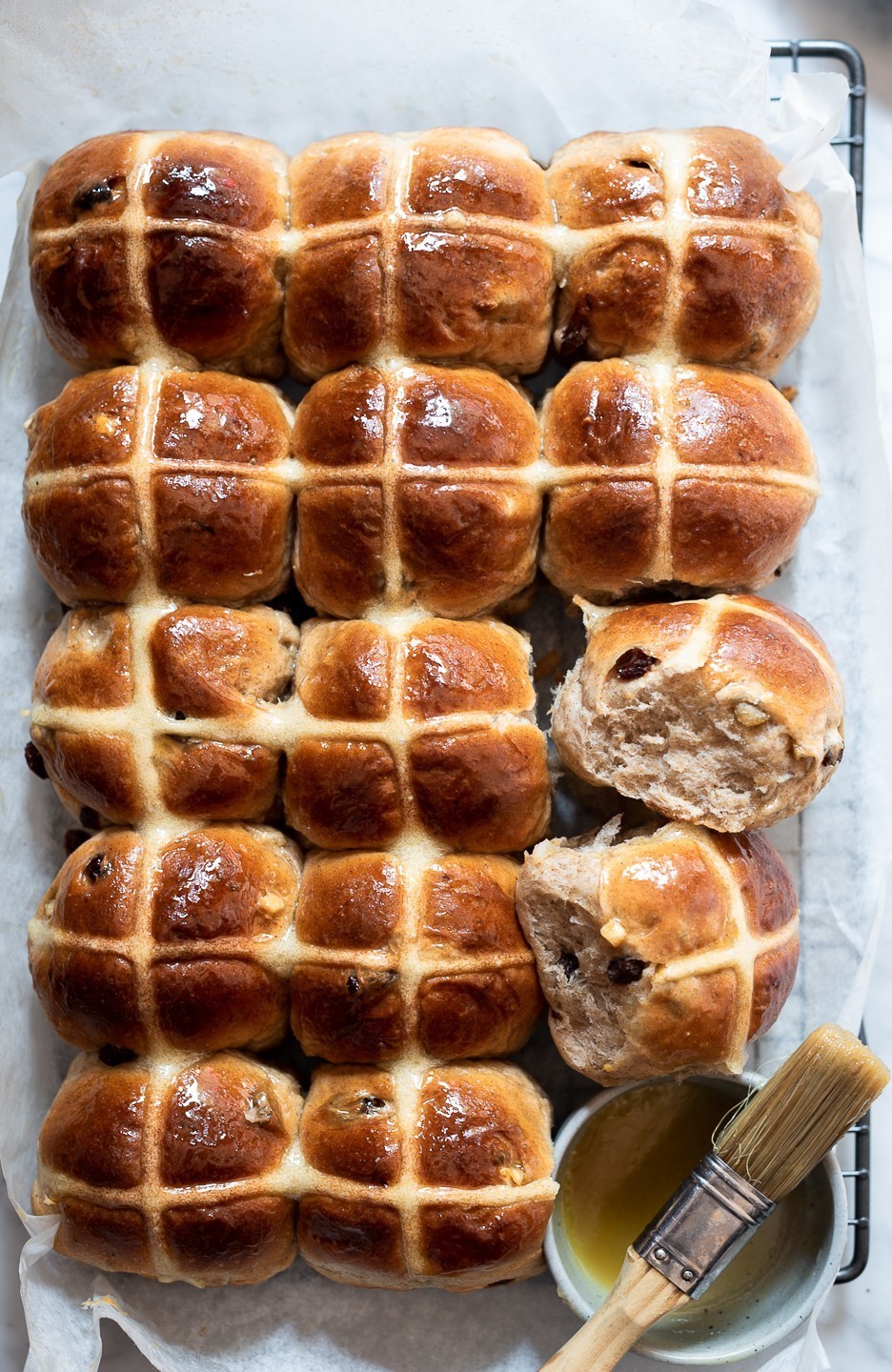 My Hot Cross Buns with honey butter are  extra spicy with orange peel and plenty fruit. Eaten warm from the oven or toasted, with salted butter and honey.  An excellent start to the Easter weekend. We commence at least a month before and drag it out to about 30 days post!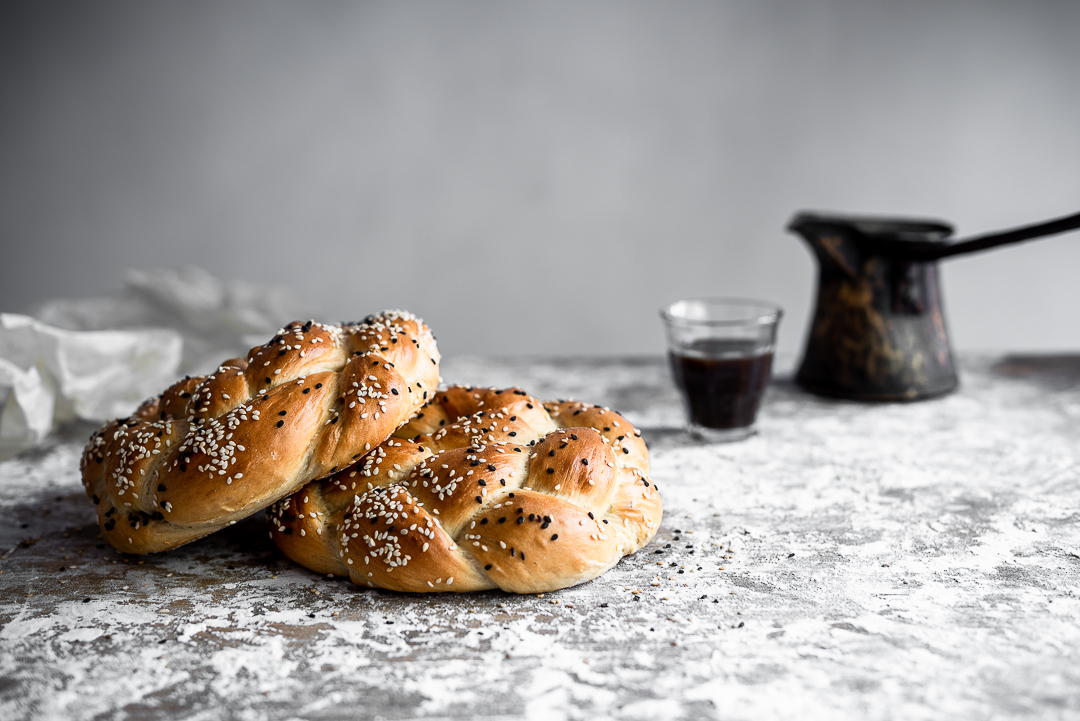 The most loved and popular bread from the Bibby's Kitchen cookbook has been this plaited Turkish Milk Bread. From novice bakers to those who know their flours, have swooned over it. It's my favourite child, too.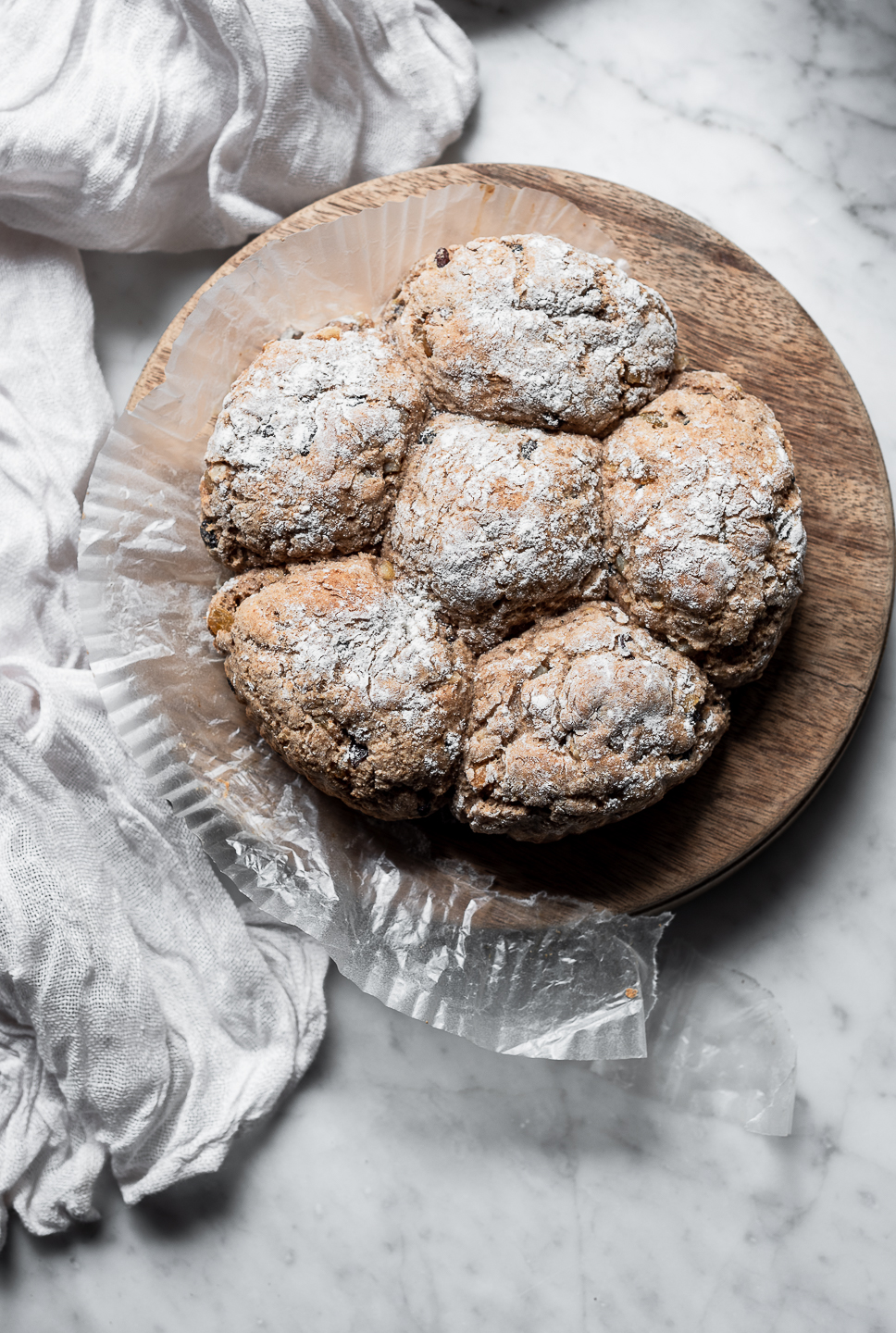 This Spicy hot cross bun soda bread is as easy as it is delicious.  The crust is rugged and crisp, with a scone-like crumb. Slather with butter and a spoonful of your favourite preserve.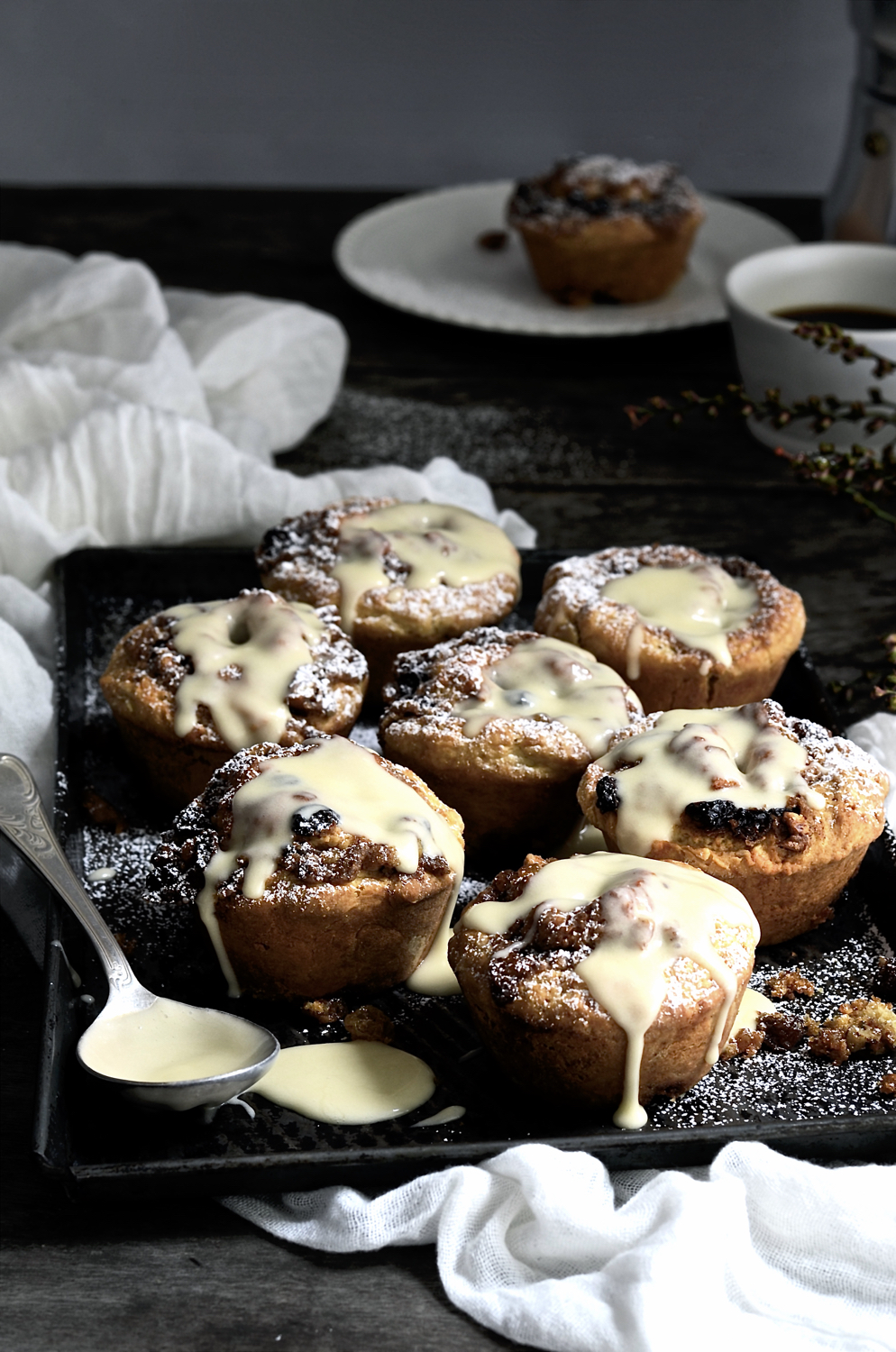 To mimic the flavours of hot cross buns, I've used sultanas, raisins, orange peel and pecans to these Scroll Scones. If you're not partial to dried fruit, feel free to replace it with something you do love, like fresh apple pieces or chocolate chips. Nutella and orange zest are another classic combination that works a treat. As far as eating scones goes, same day rules applies. They're at their best eaten warm from the oven.  Hot cross bun scroll scones have become an Easter morning tradition in our household. Rather naughty, but so good!
If you're looking for a simple, no fuss Easter bread, an Overnight Hot Cross Bun Bread is the answer.  Based on the same principle as the ciabatta, all the ingredients are mixed together at once and chilled overnight. There's no kneading either, which makes matters a whole lot less complicated. Overnight proofing in a cool environment improves the texture of the crumb and melds the flavours into a sweet, mellow warmth. It also helps to get the prep work done the night before.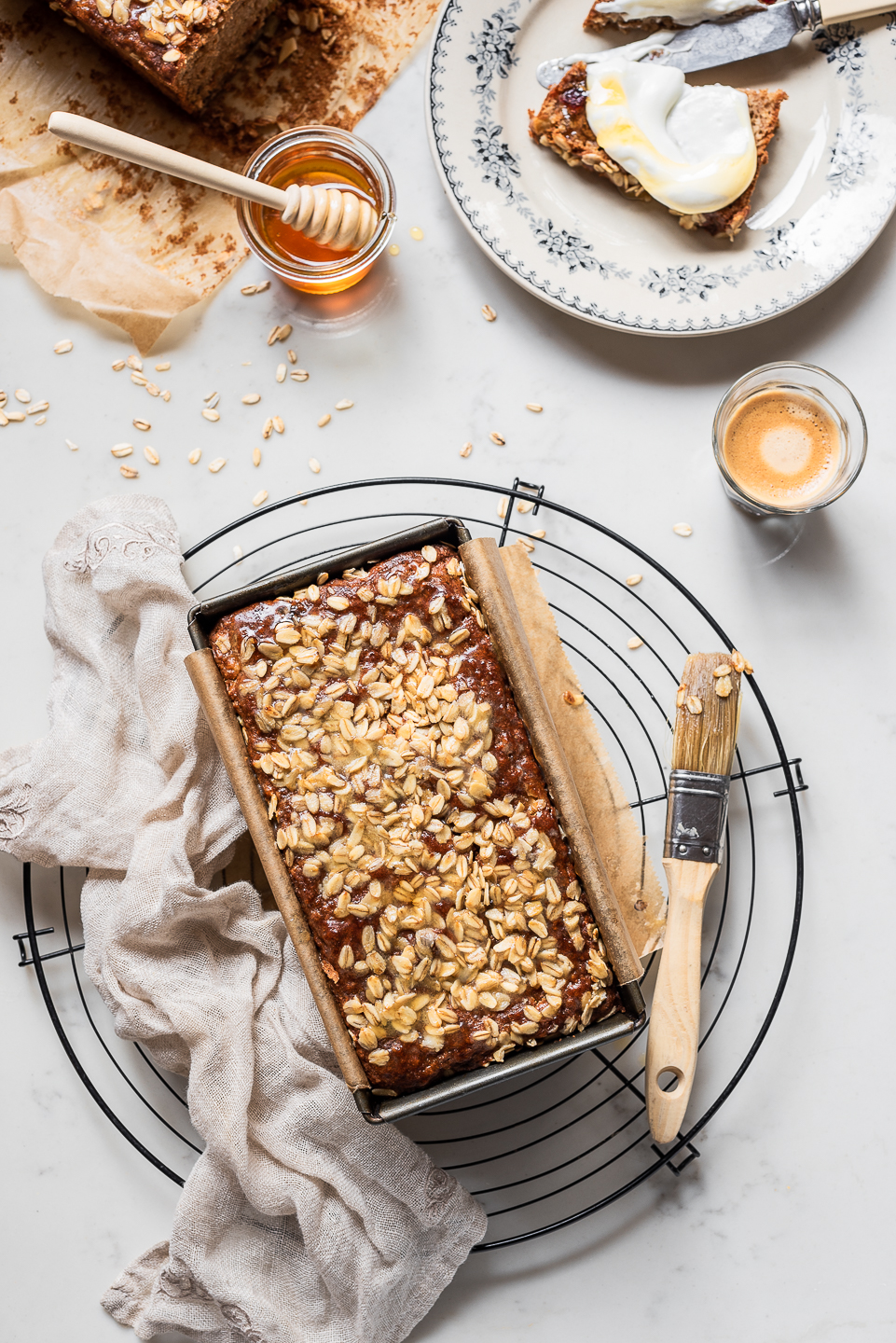 For a healthier start to the week of feasting, my Apple and Oat breakfast bread is stellar. It's a mix and bake affair. The recipe makes two loaves, one of which, I freeze for when you some frozen support is needed. You'll find the recipe in the Ebook, Beautiful Home Food. 
Hands-on time here, for this No Knead Easter Bread, is probably 5 minutes with a quick mix the night before and baked the following morning. You're rewarded with cinnamon air and the seductive smell of yeasted homemade bread. The texture is surprisingly light with a hard, darkened crust. It couldn't be simpler.
If you make any, indeed several, of these Easter recipes, do send us a quick snap by tagging #bibbyskitchen. We love seeing and sharing what's cooking in your kitchen. Happy Baking friends.