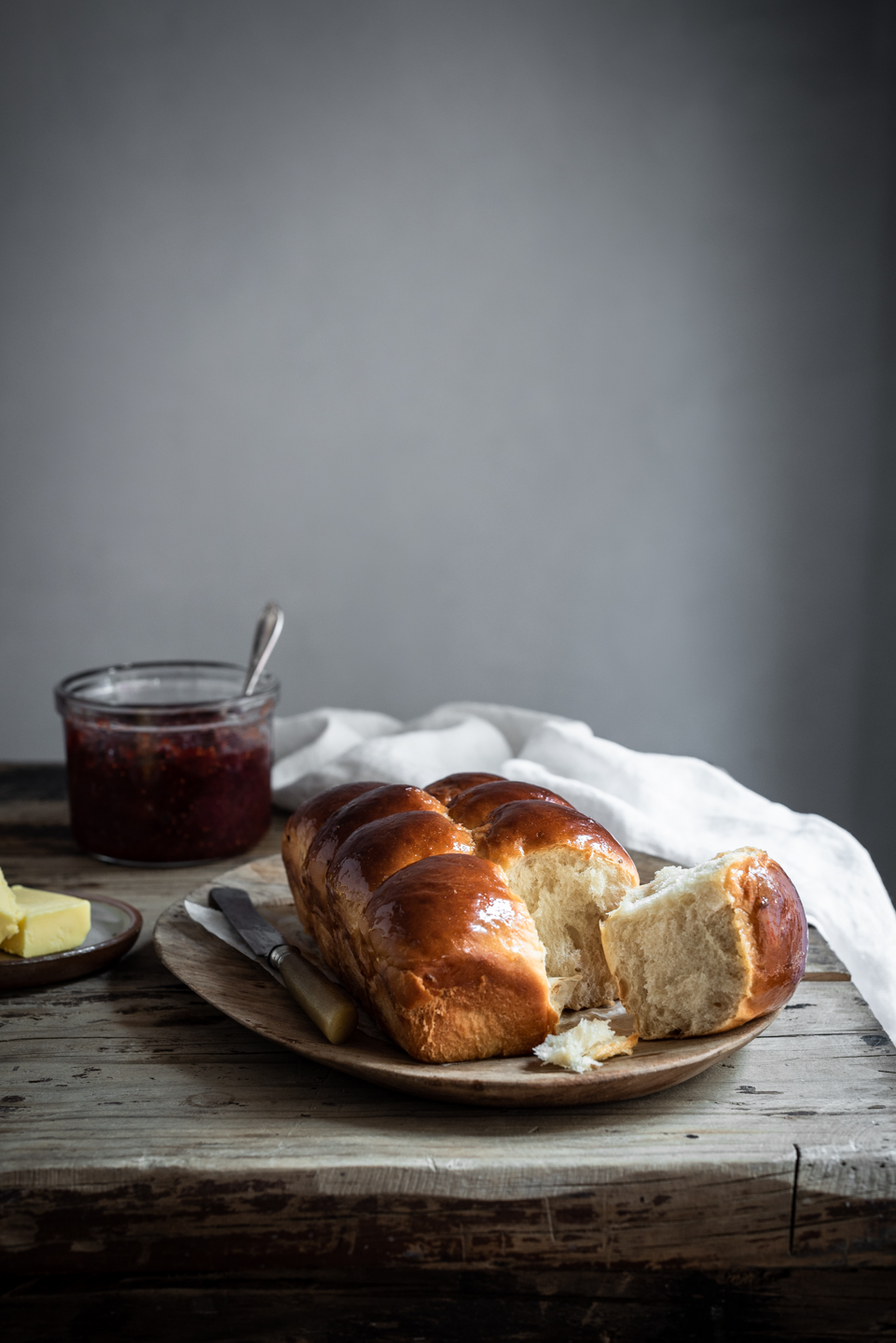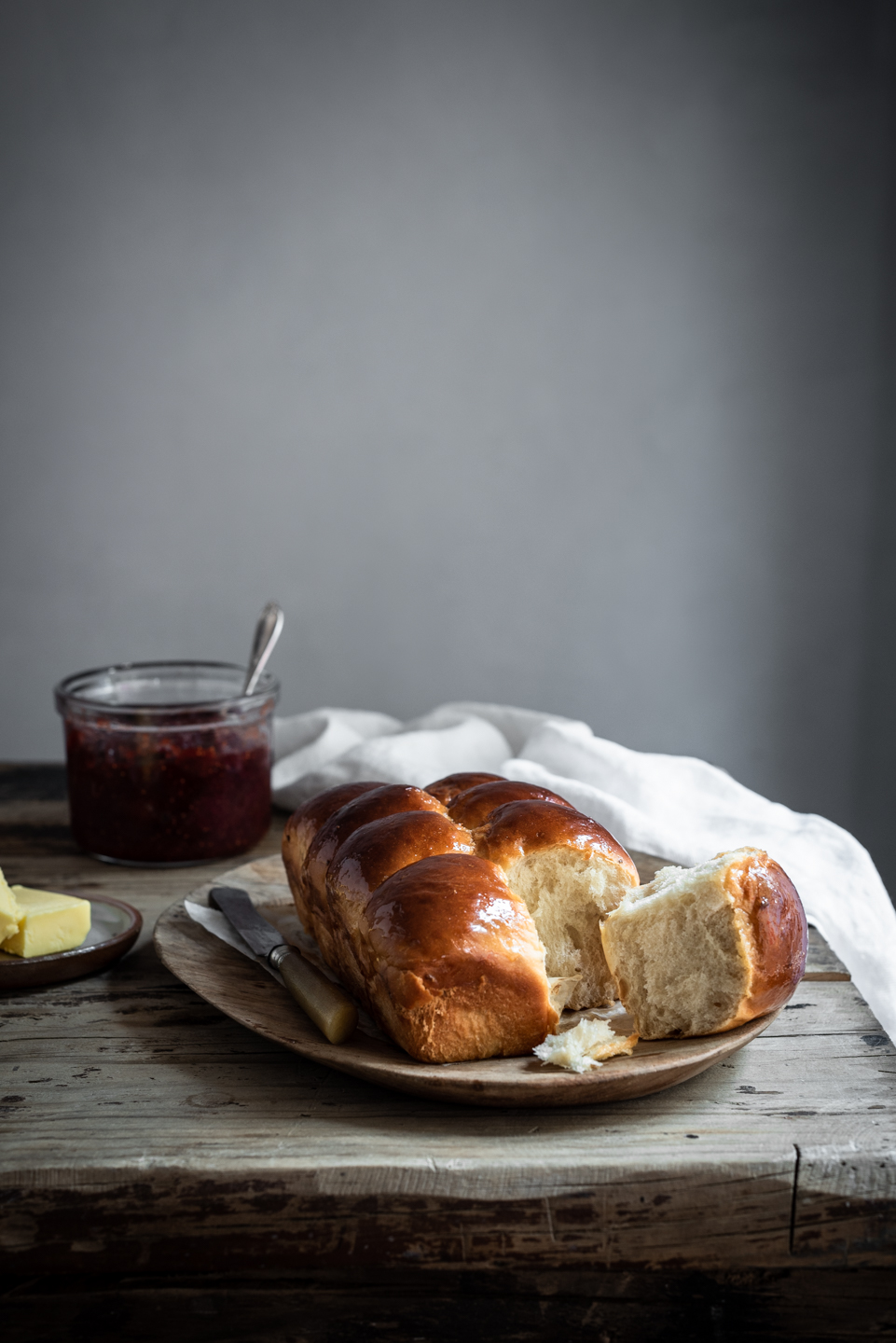 Whimsically light, like buttery pillows that melt in the mouth. Mosbolletjies, the sweet herbal cousin to the famous buttery French brioche, is  synonymous with grape harvesting season and the definitive aroma of a traditional Easter kitchen. After numerous requests from readers for a classic brioche, I thought why not meld the two in this simplified Buttery Brioche Mosbolletjies recipe. A hybrid of sorts, and beguilingly good.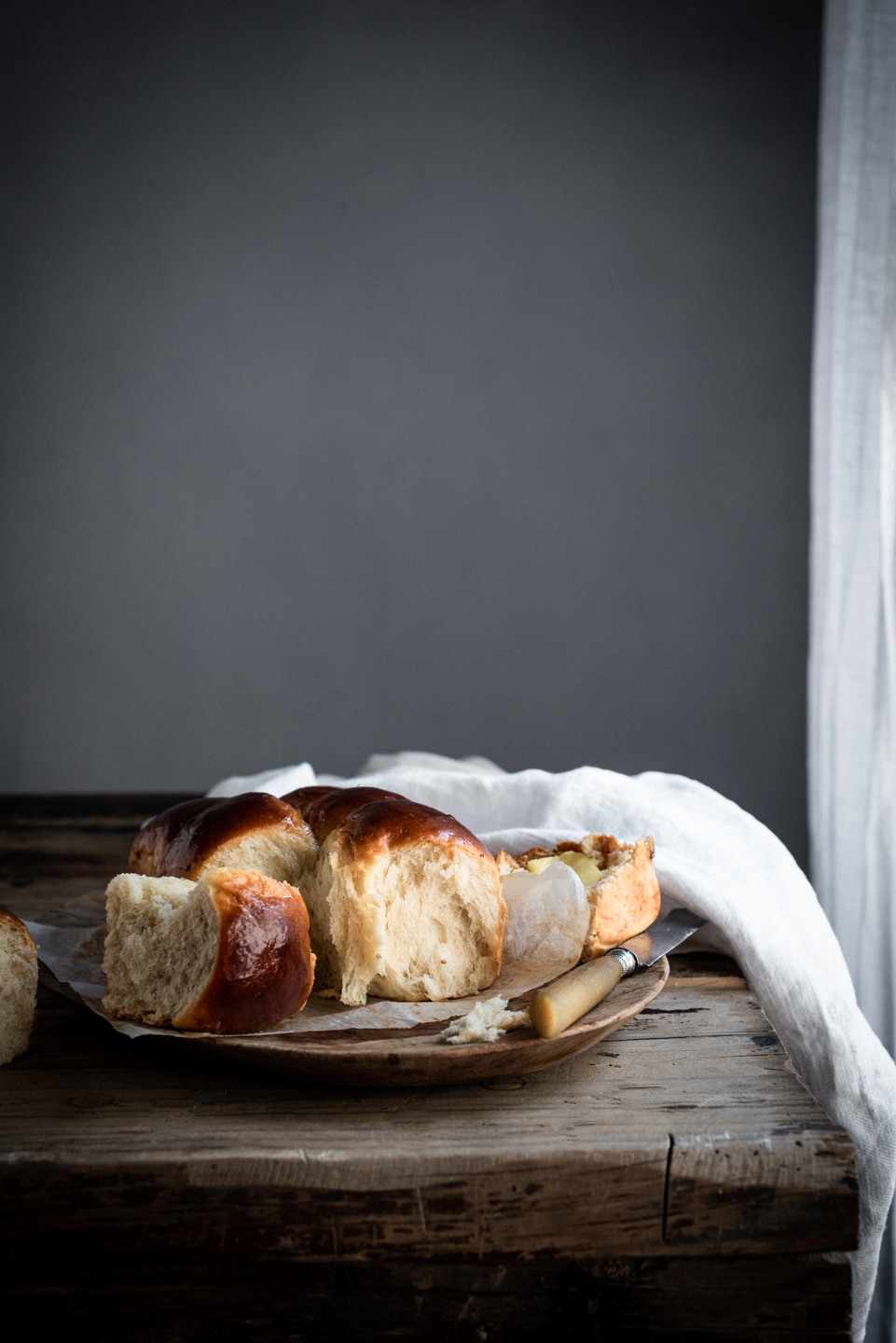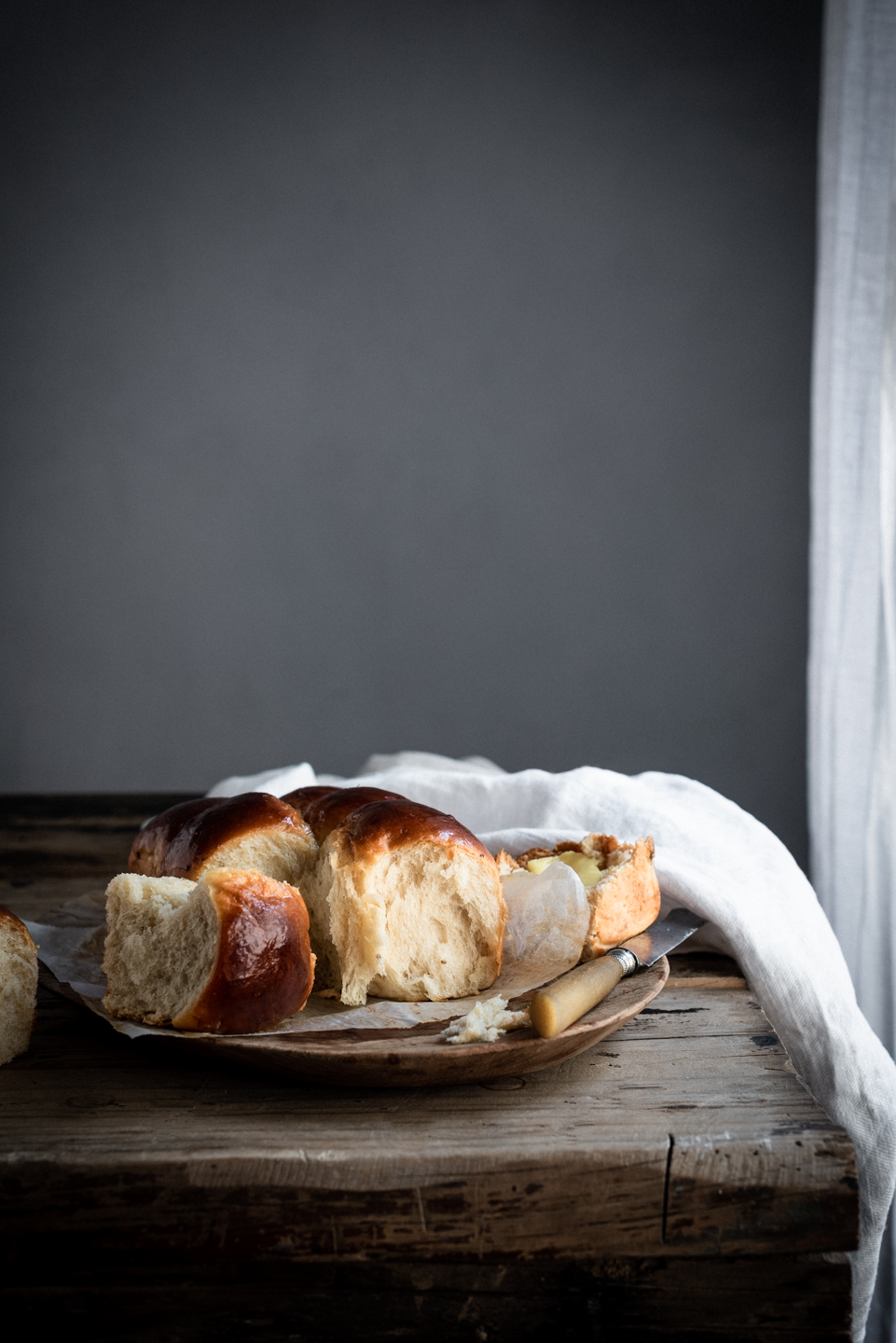 Mosbolletjies are traditionally made with grape must. Unfortunately, to get your hands on 'proper' must is not always that easy. After much testing and tweaking I've come up with an amicable compromise that fulfils the criteria of said must. By combining white grape juice with Vino Cotto, a concentrated grape must syrup, the nuances of fermented grapes imbue the bread with authenticity. The process is simplified and the result, irresistible!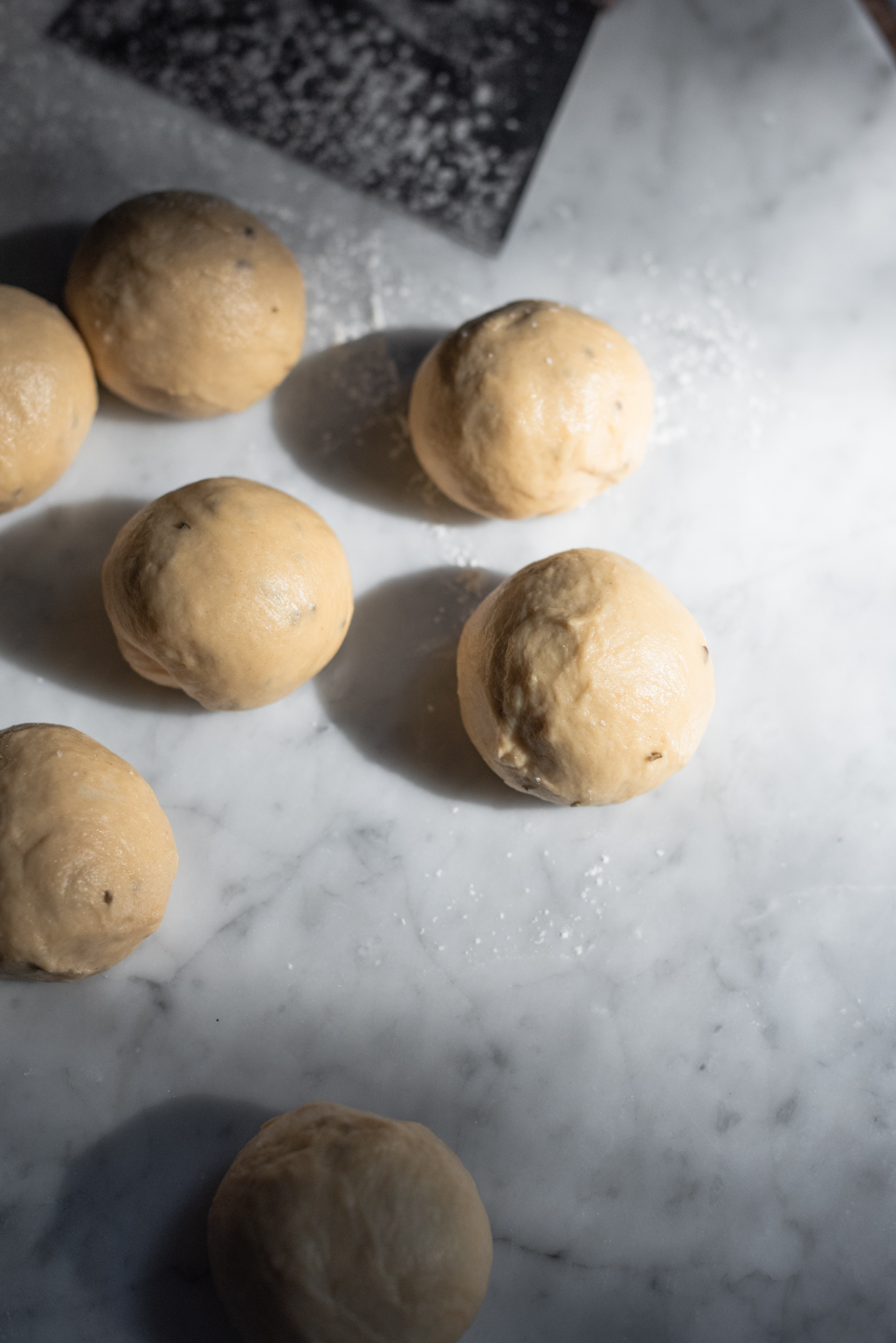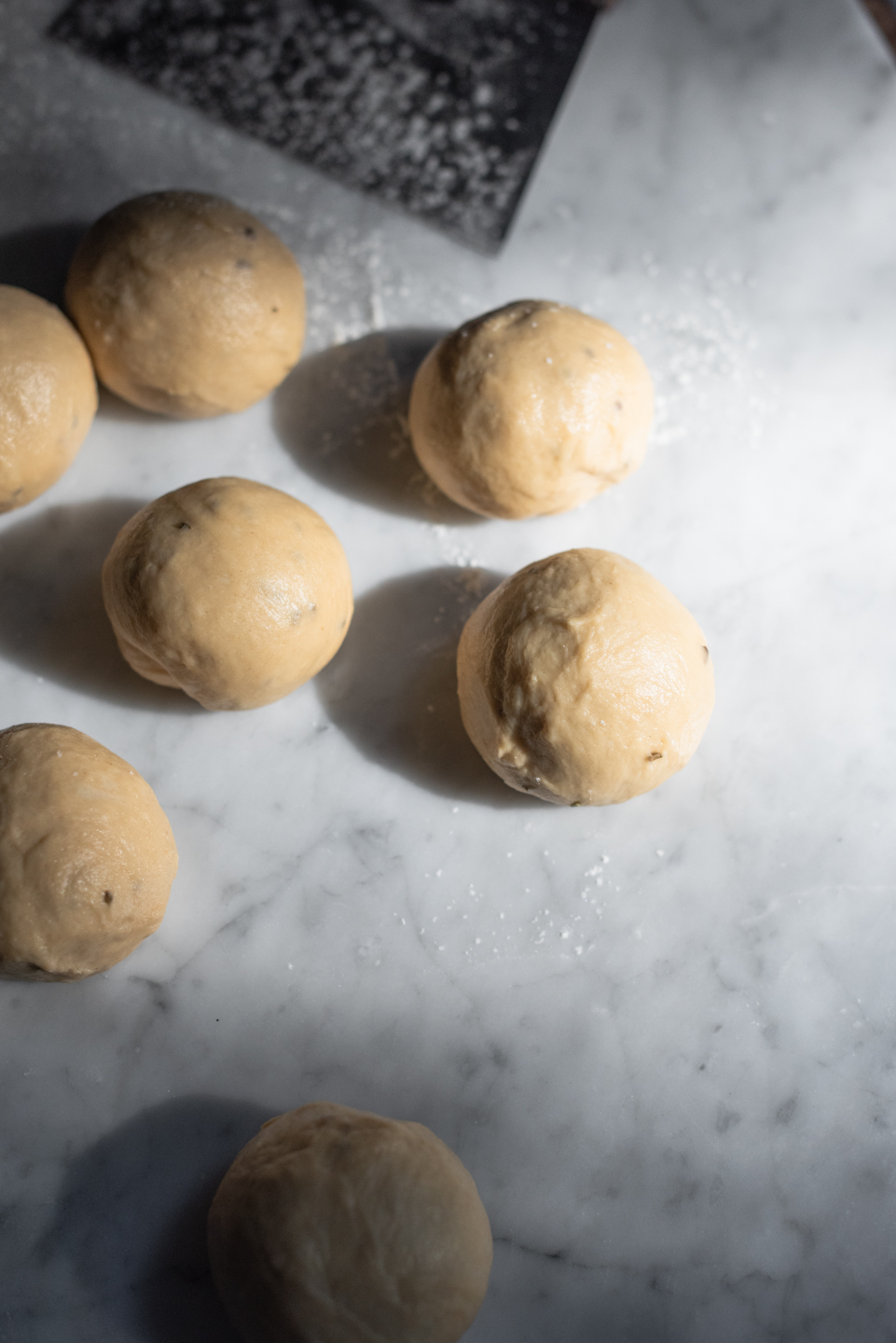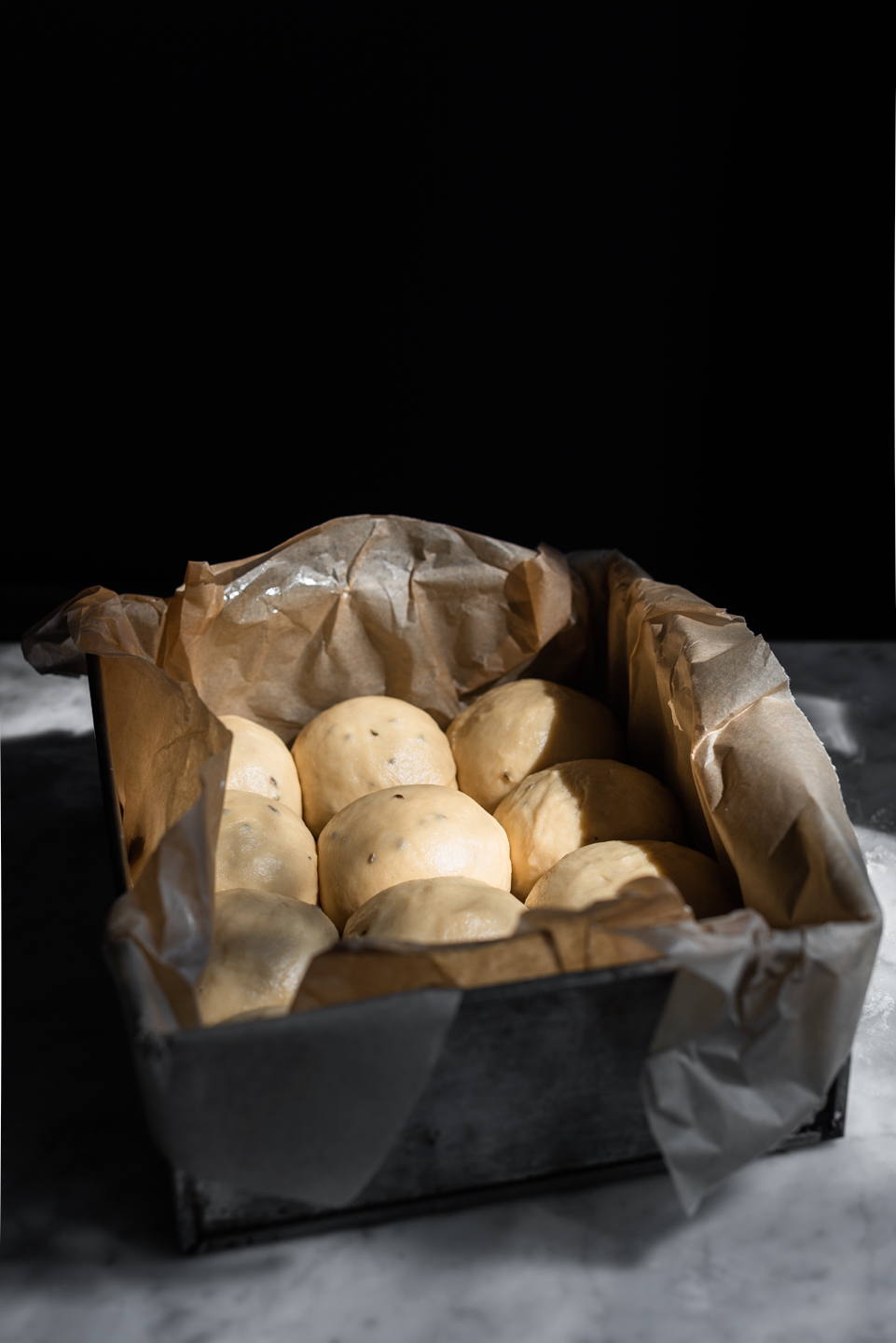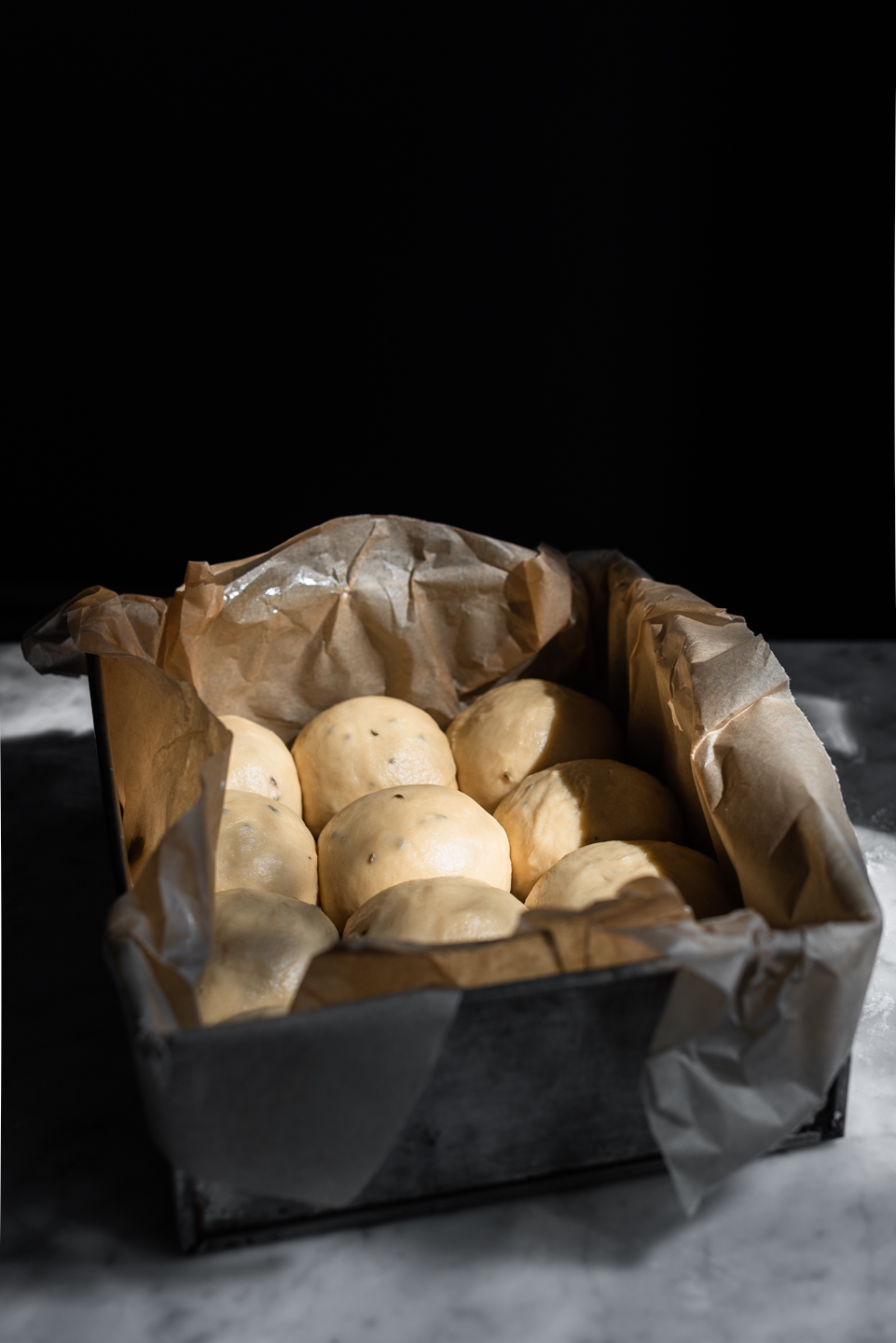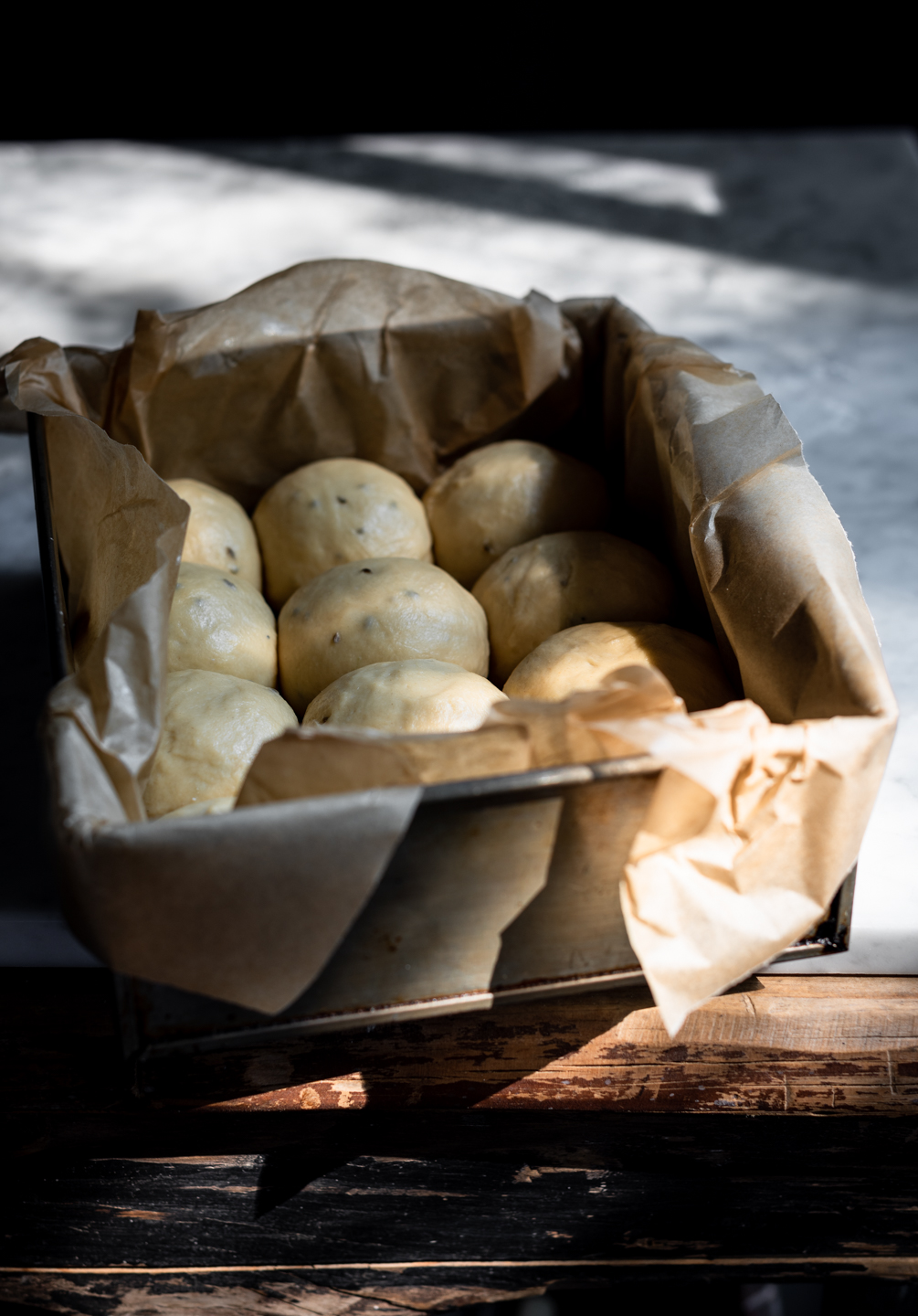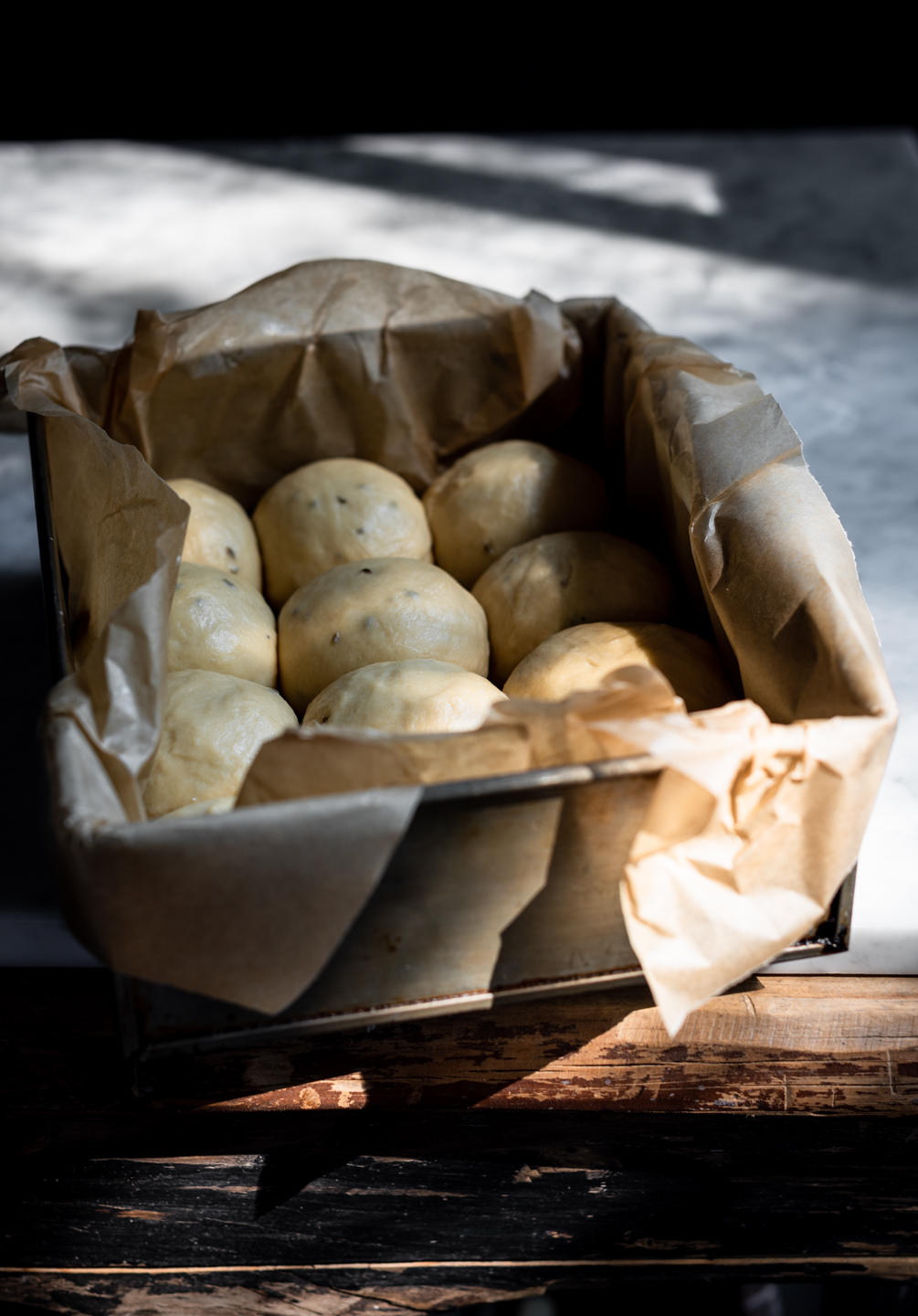 The compelling presence of aniseed is the definitive flavour in mosbolletjies. While some prefer a luridly obvious liquorishness to their bolletjies, new comers might be more comfortable with a subdued presence. I'd say, start with 2 teaspoons or thereabouts, adding in half teaspoon increments until you're satisfied with the intensity.
For the dough, like with most of my bread recipes, I start the dough the night before and proof overnight in the fridge. A long slow proof in a cool environment lends depth of flavour and a delicate texture. It also means less schlepp work the following day. For glossy domed tops, I brush the just baked mosbolletjies with a simple honey butter glaze. It's sticky and floral, a perfect pairing with aniseed's perfume.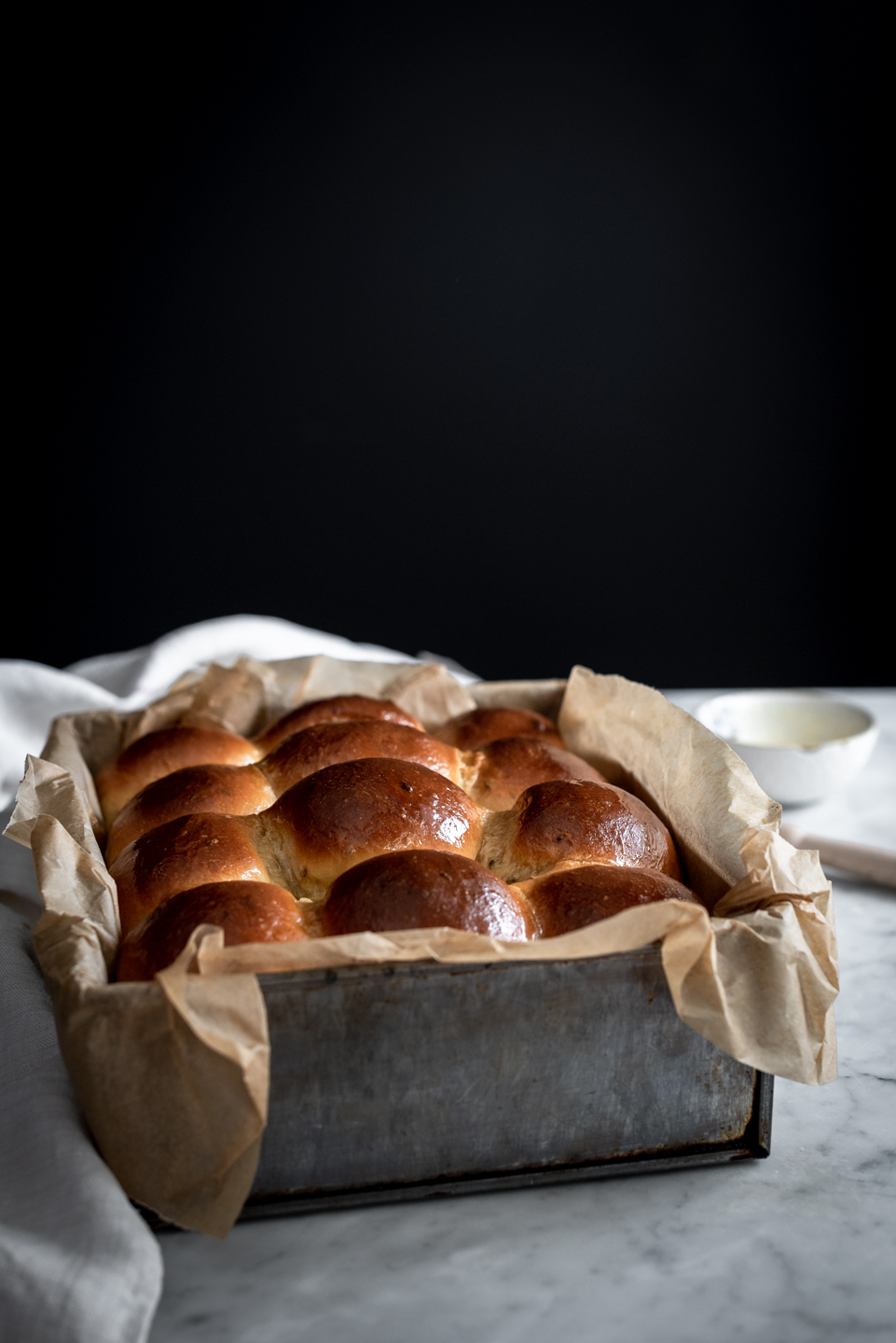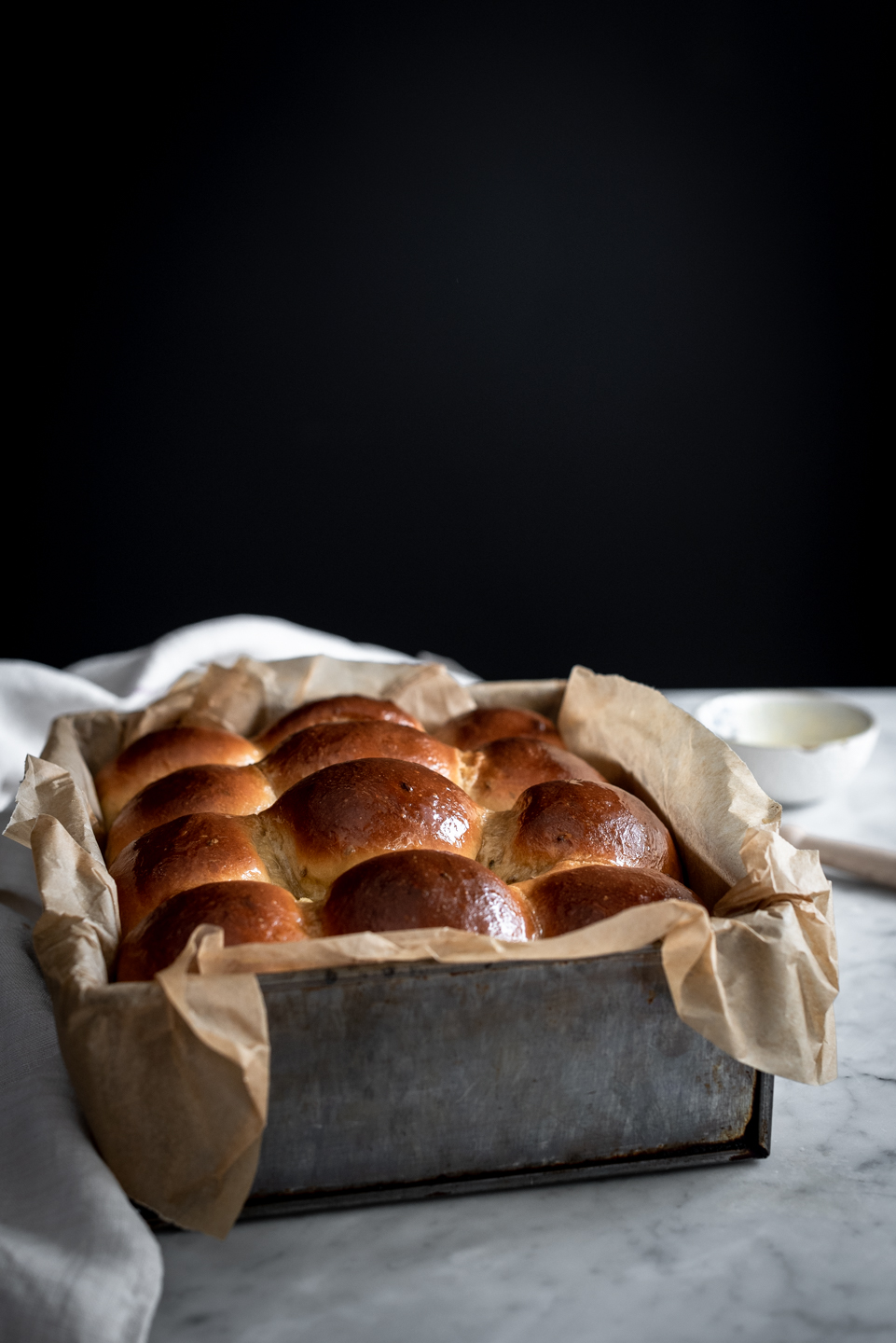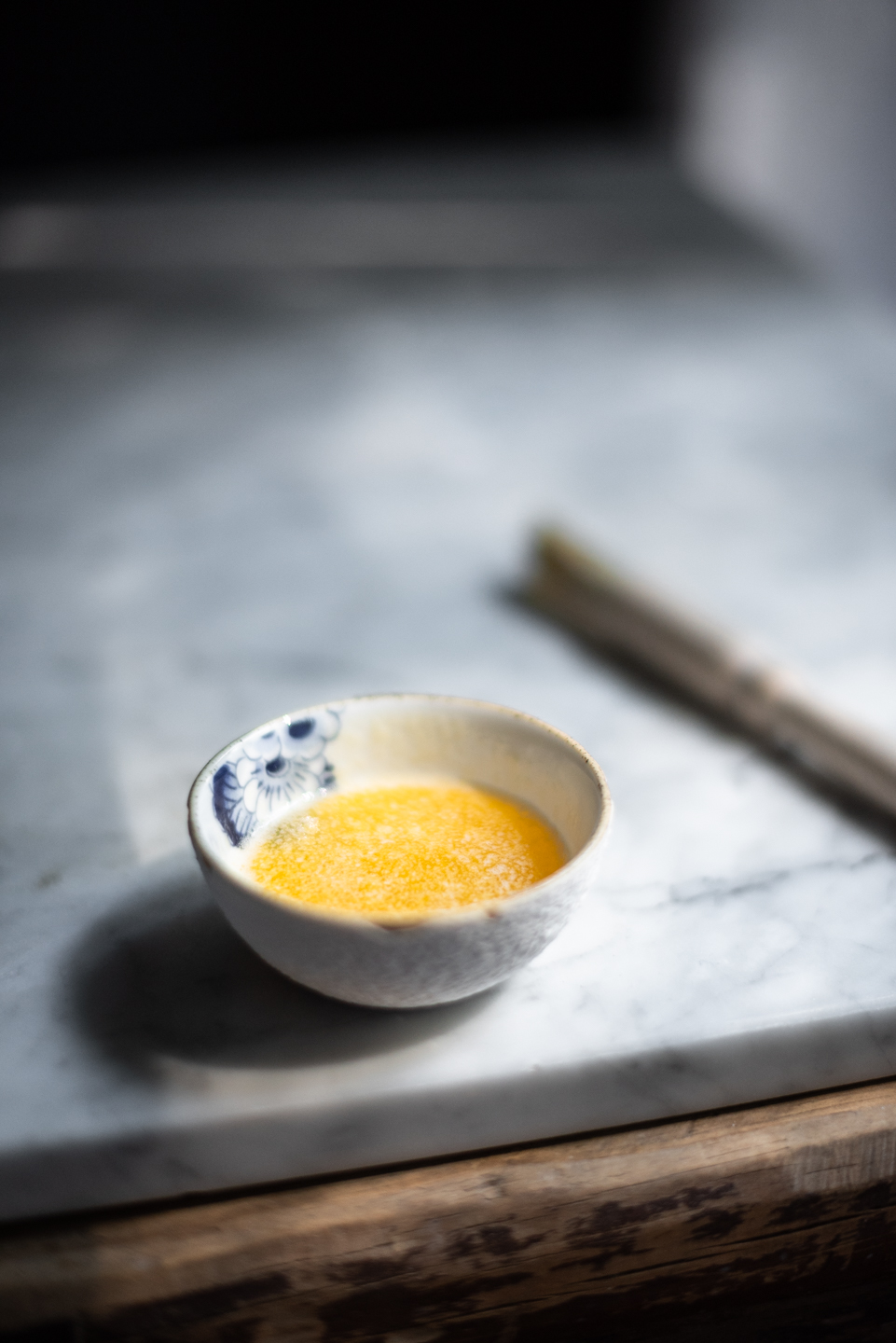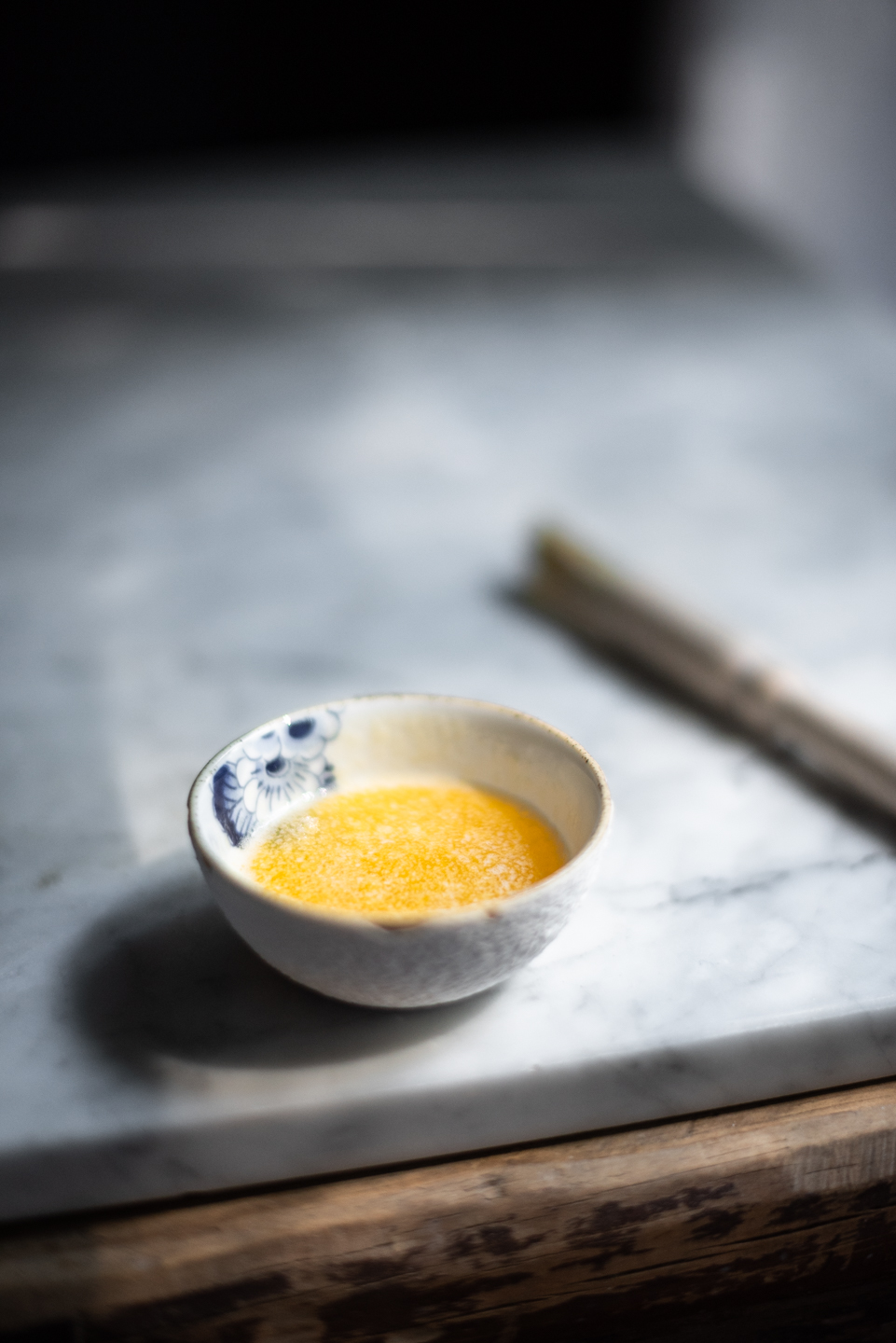 Mosbolletjies demand to be eaten on the day of baking. In a world of complicated gustation, is there anything that shines a more glorious light on simplicity than bread and butter? Mosbolletjies are wonderful served warm with salted butter and a drizzle of honey. I had a bottle of plum and cardamon preserve left over from a cooking class, so I served this alongside. Absolutely lovely! For our Easter brunch, I think I'll add some cremé fraîche on the side. If, and it's a big if, you happen to have some lowly crusts or scraps looking to be reincarnated, dry them out in a low oven for several hours to make Mosbeskuit. Perfect coffee dippers.
Cook's Note: Vino Cotto is a ripe grape must blended with red wine vinegar. It is then reduced until syrupy and thick. I use it in salad dressings and sauces. It's also excellent drizzled over strawberries and ice cream.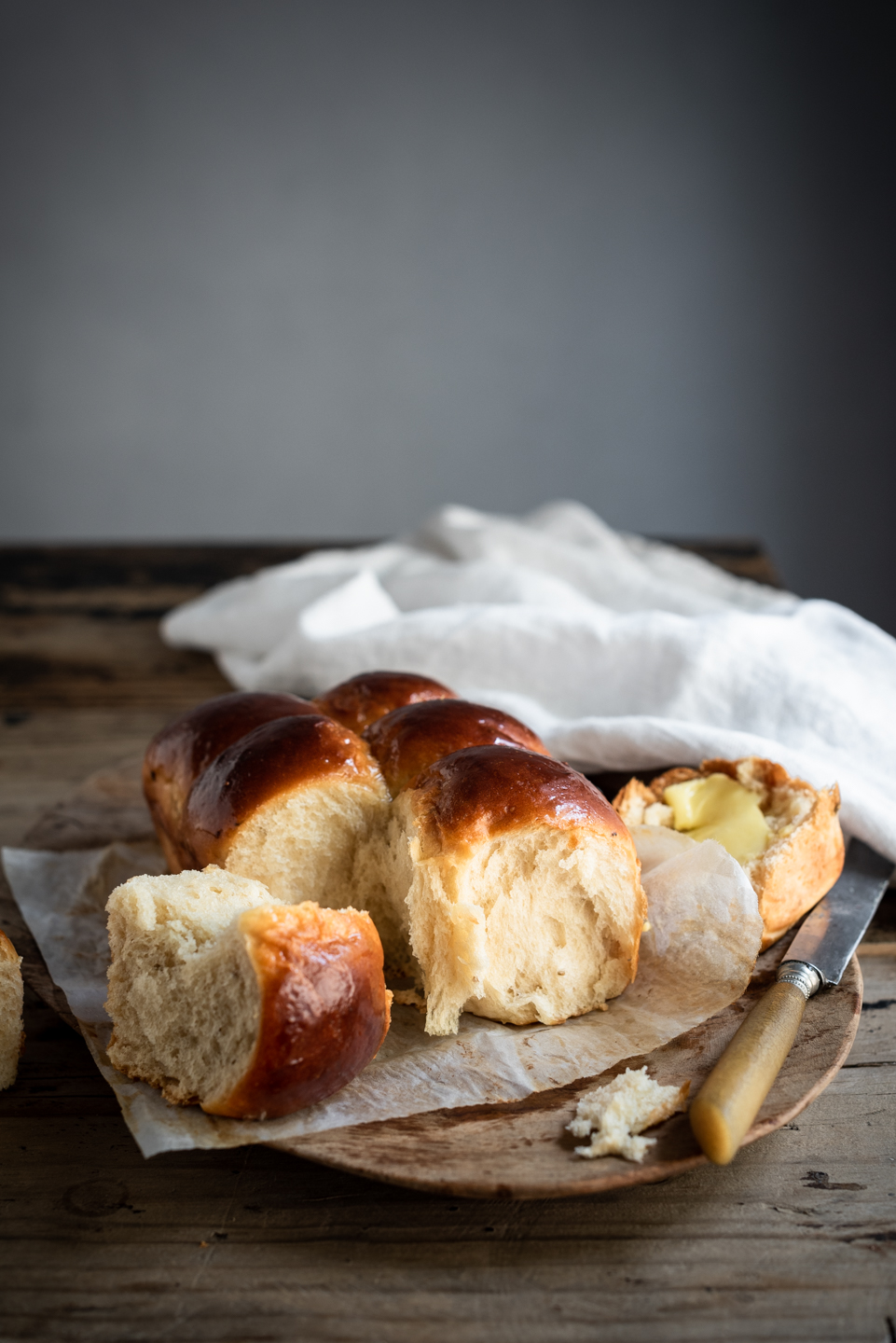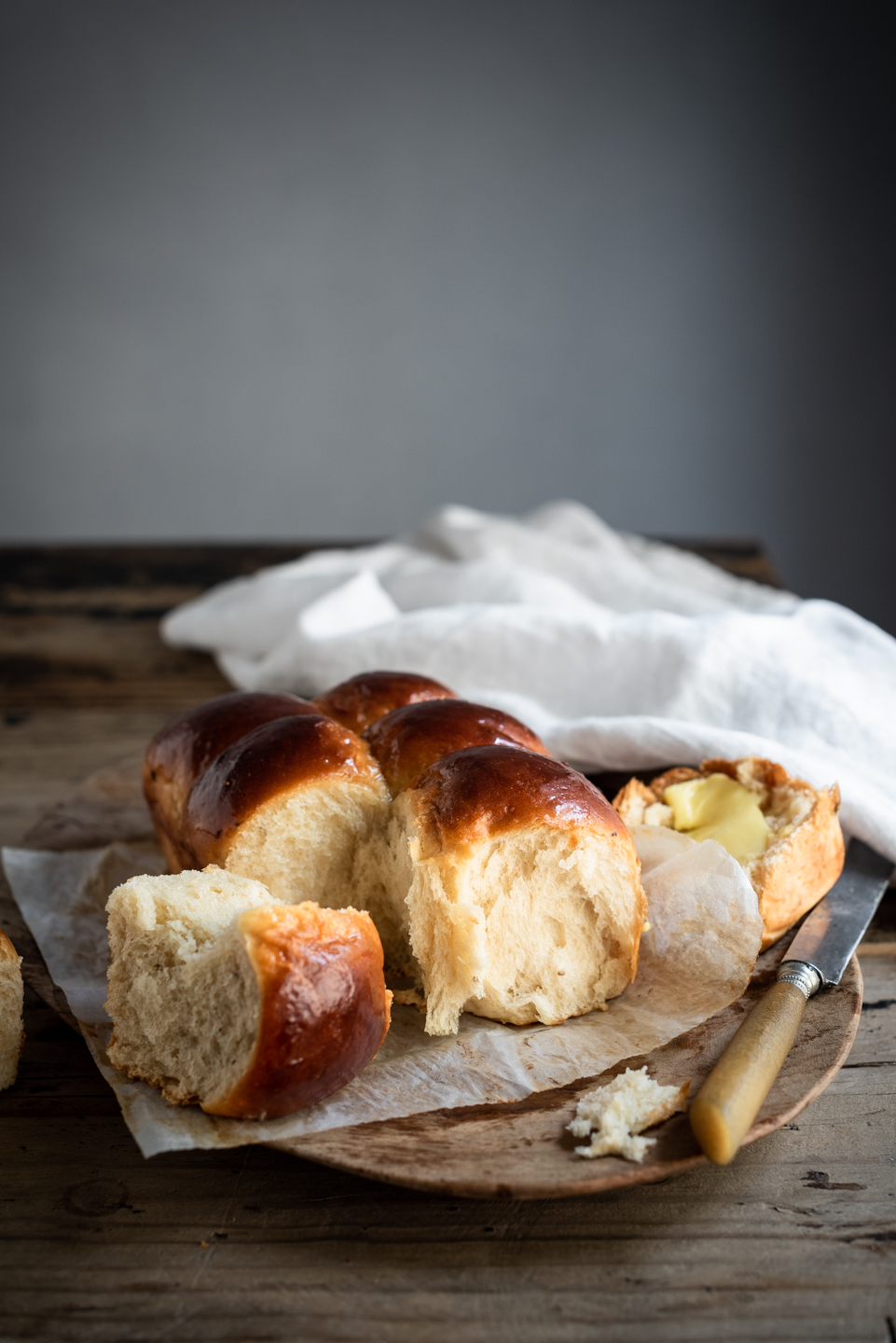 When you make the mosbolletjies, do remember to tag @Bibbyskitchen on Instagram and we'll make sure to share the love over on our stories.
Buttery Brioche Mosbolletjies
Makes 12
250g cake wheat flour
300g white bread flour
5ml (1 teaspoon) fine salt
15ml (3 teaspoons) aniseed
50g (1/4 cup) castor sugar
6g ( 1 1/4 teaspoon) instant dried yeast
60ml (1/4 cup) water, tepid
90ml white grape juice
125ml (1/2 cup) full cream milk, warm
30ml (2 tablespoons) vin cotto syrup
2 eggs (xl)
100g butter, room temperature
15ml (1 tablespoon butter)
30ml (2 tablespoons) honey
Place the cake flour, bread flour, salt, aniseed and sugar in the bowl of an electric mixer fitted with the dough hook attachment. Mix briefly to combine.
In a small jug, combine the whisk together the water, grape juice and milk. Add the yeast and whisk to combine. Set aside for 10 minutes.
Add the vin cotto to the milk mixture and whisk to incorporate, then pour the liquid into the flour. Add the eggs and mix on low speed until all wet and dry are well combines. Knead for 5 minutes until smooth and elastic.
Slowly add the butter, 1 tablespoon at a time, mixing well between each addition. Once the butter is incorporated, knead for 2-3 minutes. Transfer the dough to a large oiled, cover and place in the fridge to proof overnight.
Bring to room temperature before continuing.
Preheat the oven to 180º C. Butter and line a 25 x 20cm baking tin or large loaf tin with parchment paper.
Turn the dough onto a floured board and divide into 12 evenly-sized pieces. Each piece should weigh approximately 90g. Roll into balls. Arrange in the baking tin. Cover and set aside to proof until doubled in size, about 45 – 60 minutes.
Bake for 35-40 minutes.
Melt the butter and honey together. Brush the hot mosbolletjies with honey butter. Rest in the tin for about 10 minutes before turning out onto a wire rack to cool.
I've added the link  here for the Vino Cotto. It's available from most Woolworths Stores.
For more Easter breads and buns, here are several blog favourites:
Hot Cross Buns with Honey Butter