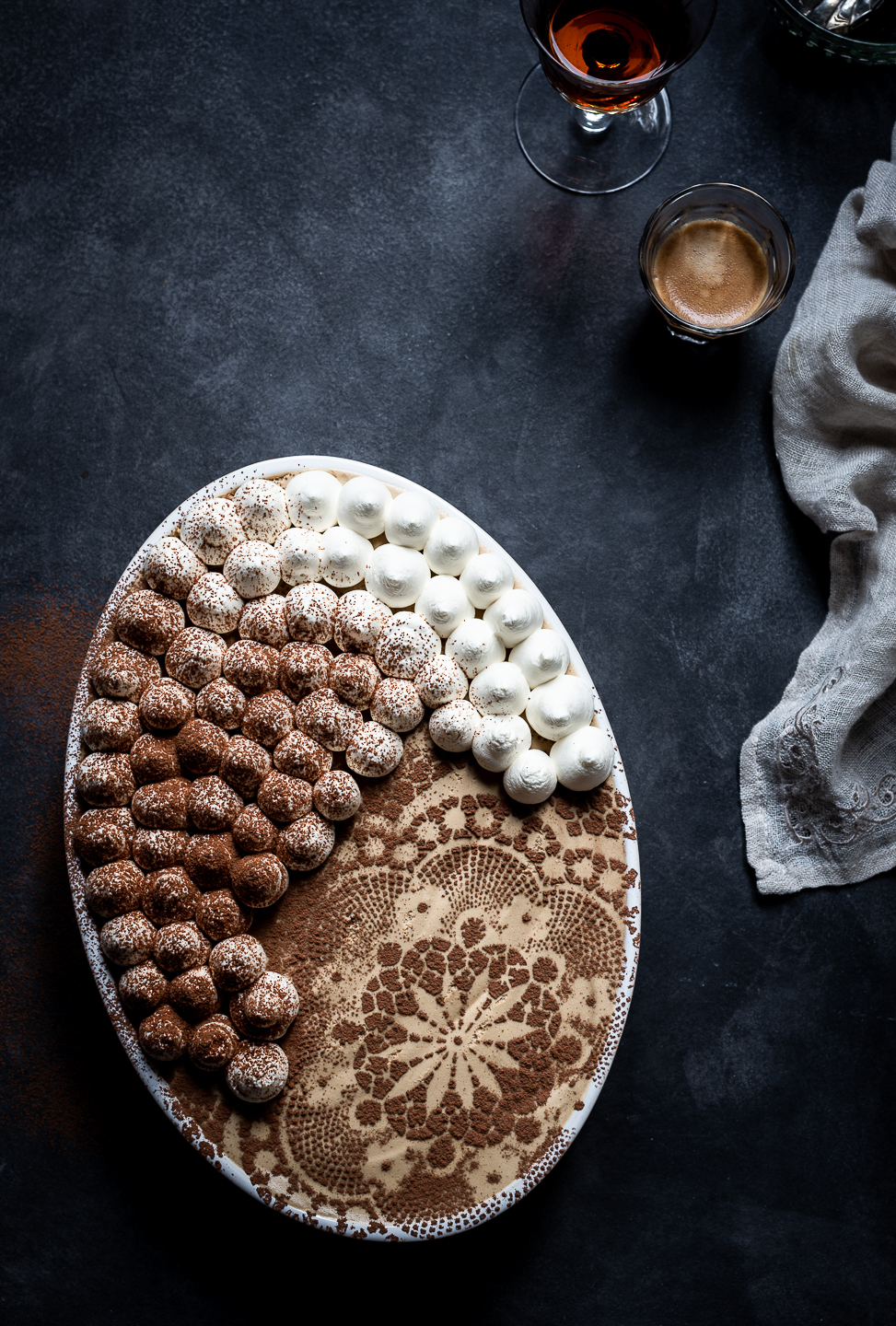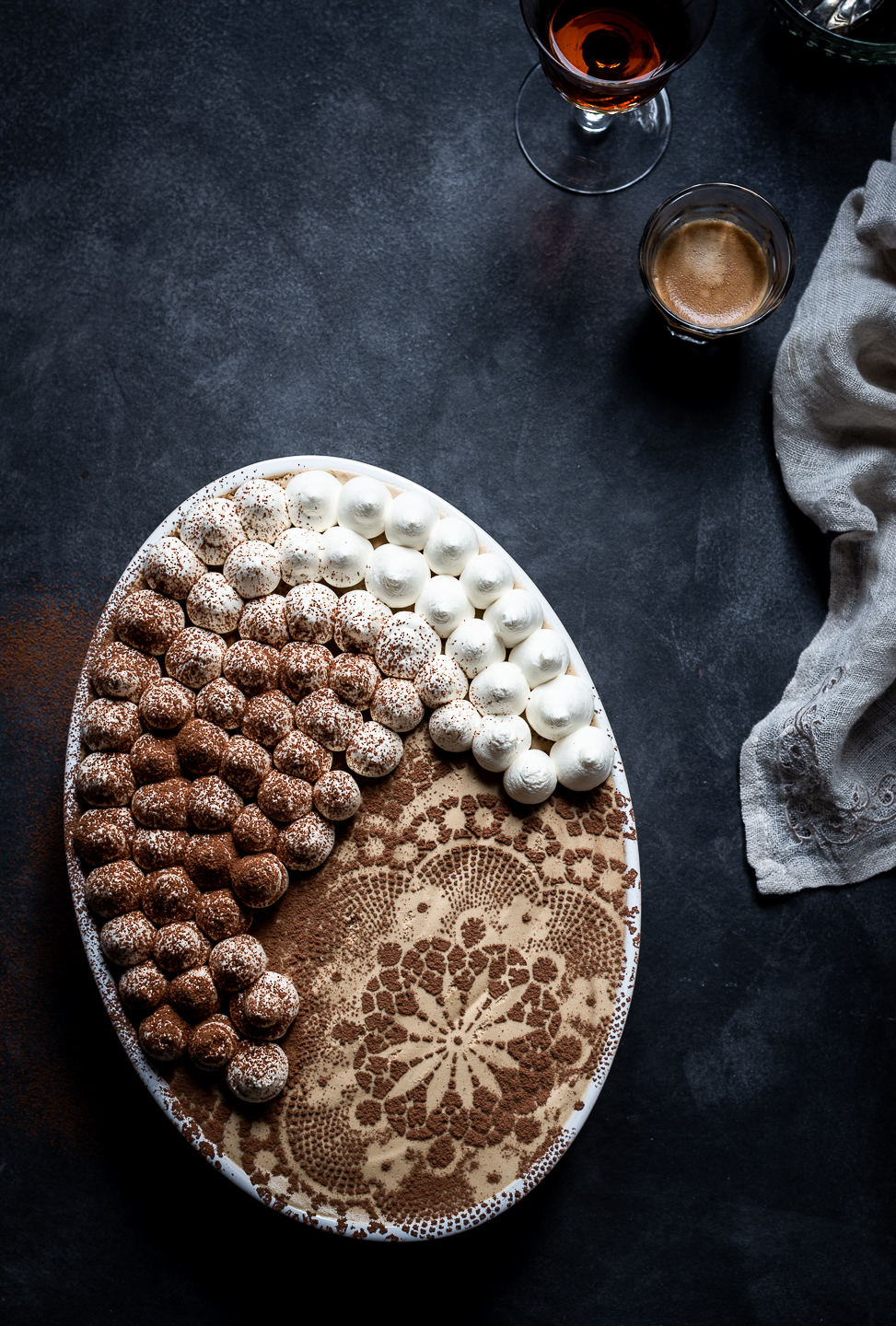 Having a make ahead dessert tucked away in the fridge, goes a long way in settling hosting nerves and leaves you free for last minute pottering. Here, I've included several no-bake recipes along with one or two baked puddings, if you feel a cosy warmth would be better suited to your menu. Also, who can dispute the seductive deliciousness of vanilla ice cream pooling over a hot sponge? Here then are 7 Best Chocolate Desserts for the Holidays, most of which can be made a day or two ahead of time. The White chocolate tiramisu recipe is from my Ebook, Beautiful Home Food. You'll find it Here.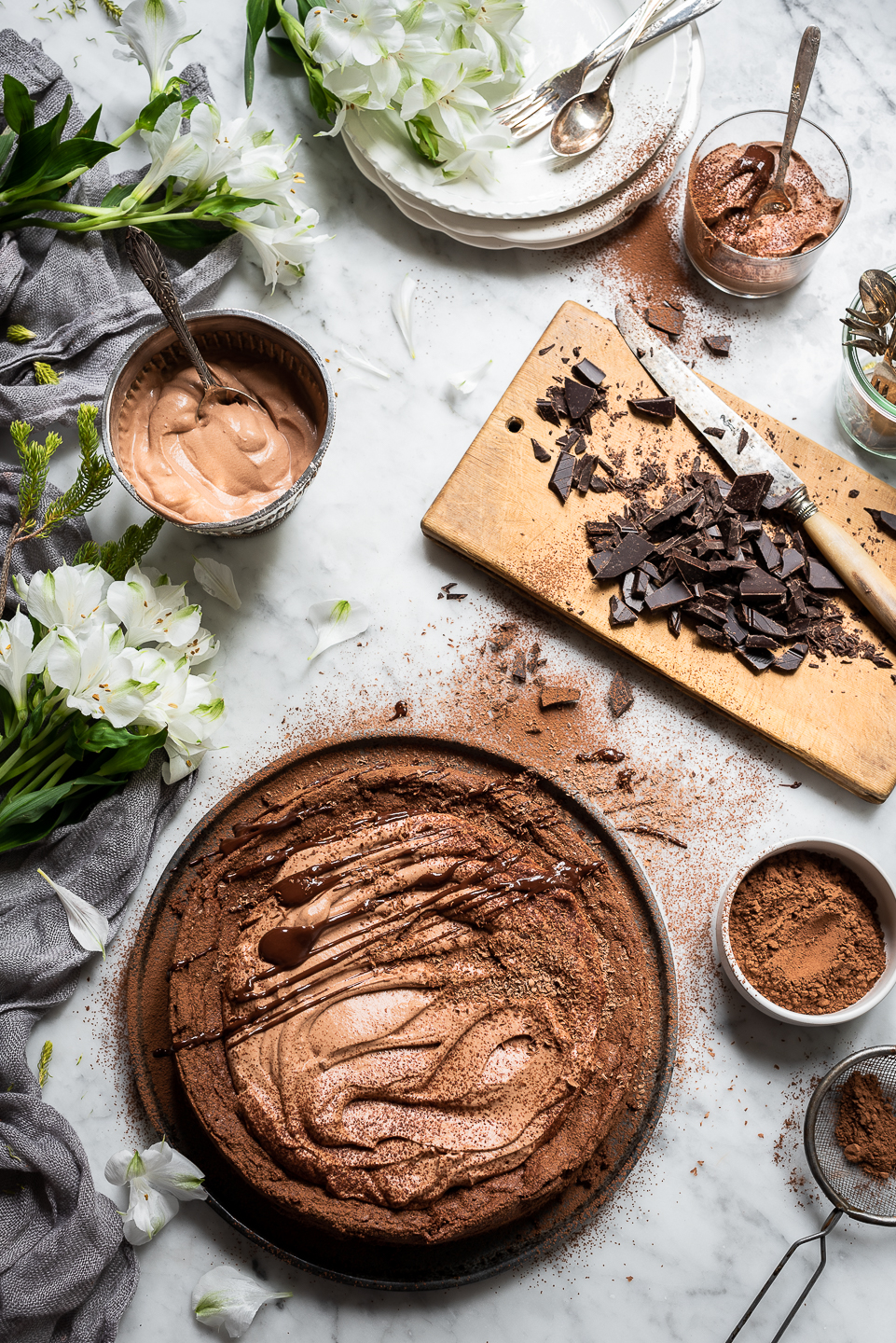 With a meringue -like crust and fudgy interior, this Chocolate torte is fearlessly rich.  The triple chocolate mousse is nothing short of otherworldly.  It's worth noting that the flavours will deepen and mellow over time. Adequate chilling time allows the mousse sets just enough to accommodate neat slices. Before serving, I leave the torte on the counter for about 20 minutes to take the chill off and allow the flavours to shine. Chocolate torte keeps well for several days making it an ideal make ahead dessert.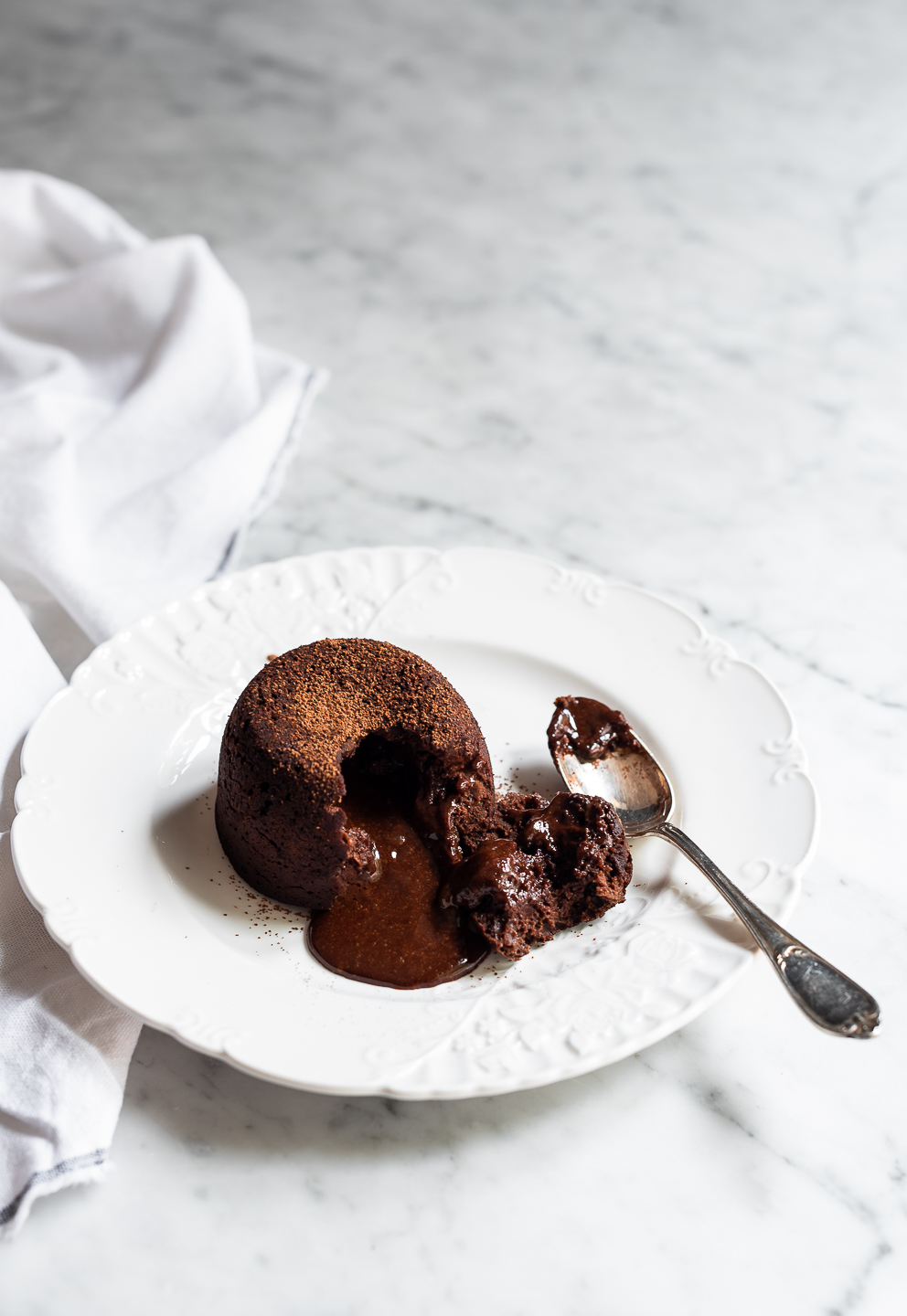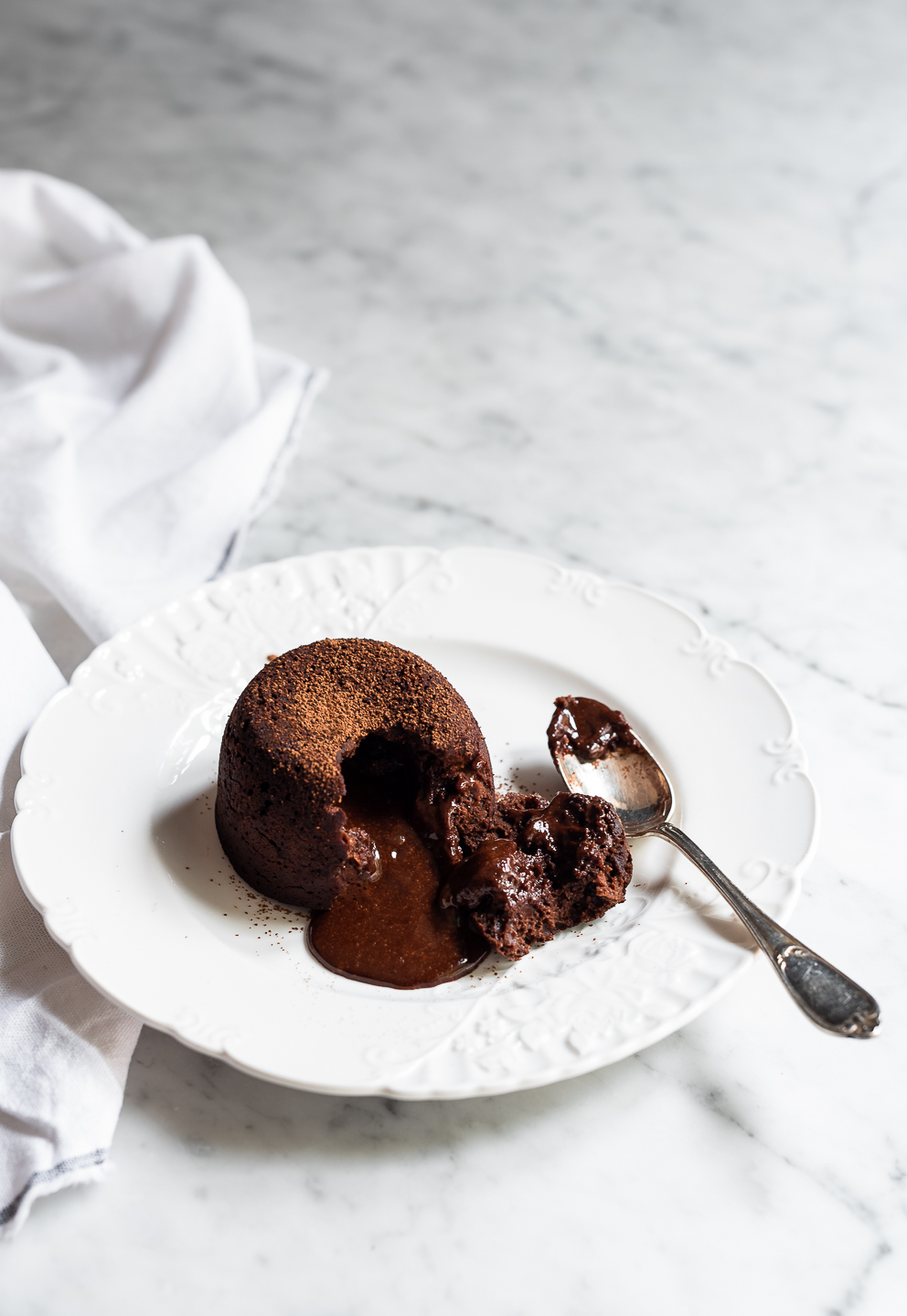 If the thought of inverting the chocolate lava cake fills you with angst, just remember, this is home cooking. No one cares if it arrives in a cup or on it's head as long as it tastes good. And it does! Dust lightly with cocoa and finish with the obligatory vanilla ice cream. The recipe makes two. Perfect for intimate or smaller gatherings.
The real triumph here is that you don't need an oven or any baking skills whatsoever.  With no risk of failure, there really is no downside to this easy Chocolate & caramel tart. The only prerequisite is best quality chocolate. It's the hero in this dessert. The caramel is obviously sweet, so I use a 70% for the filling.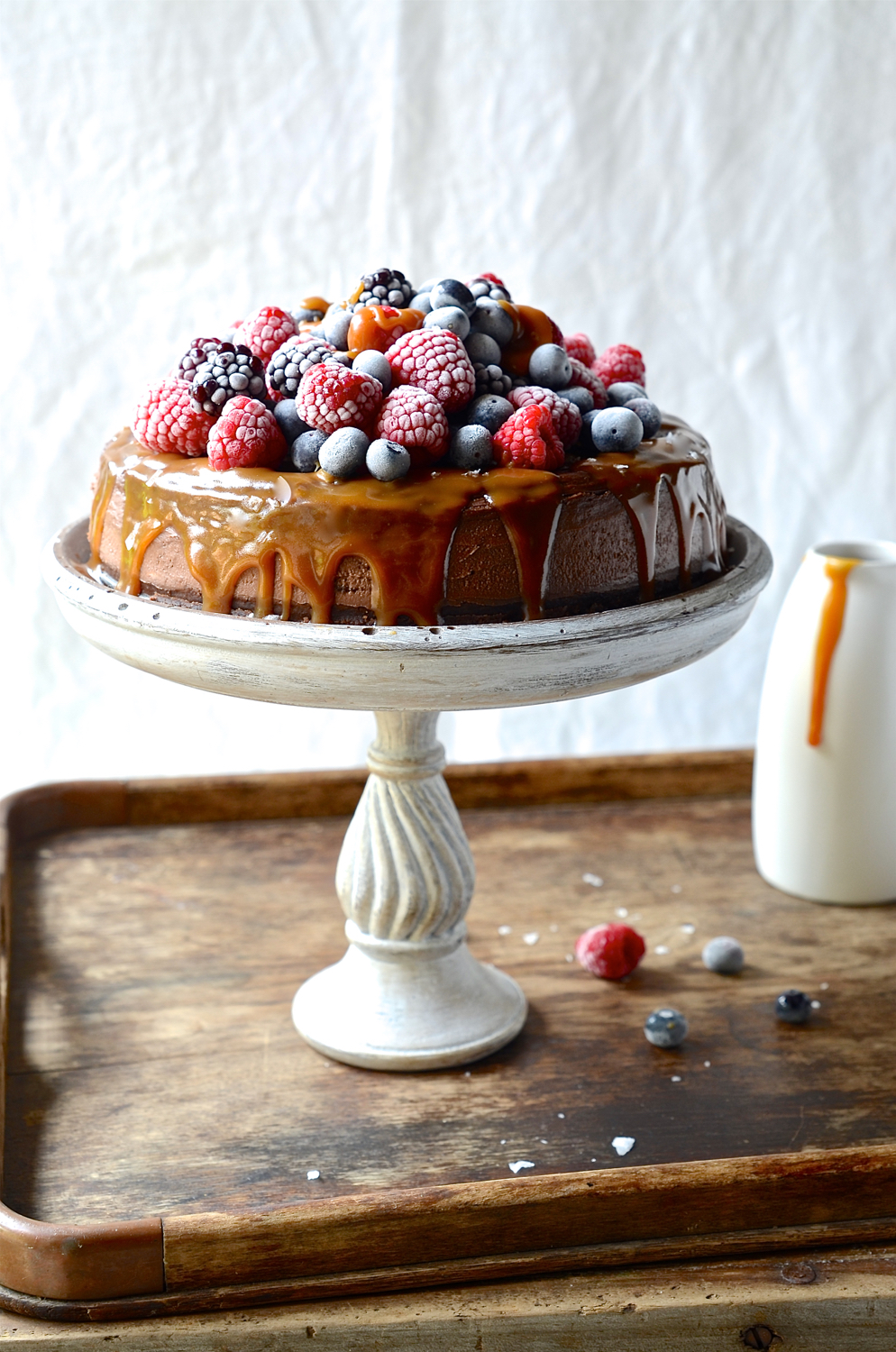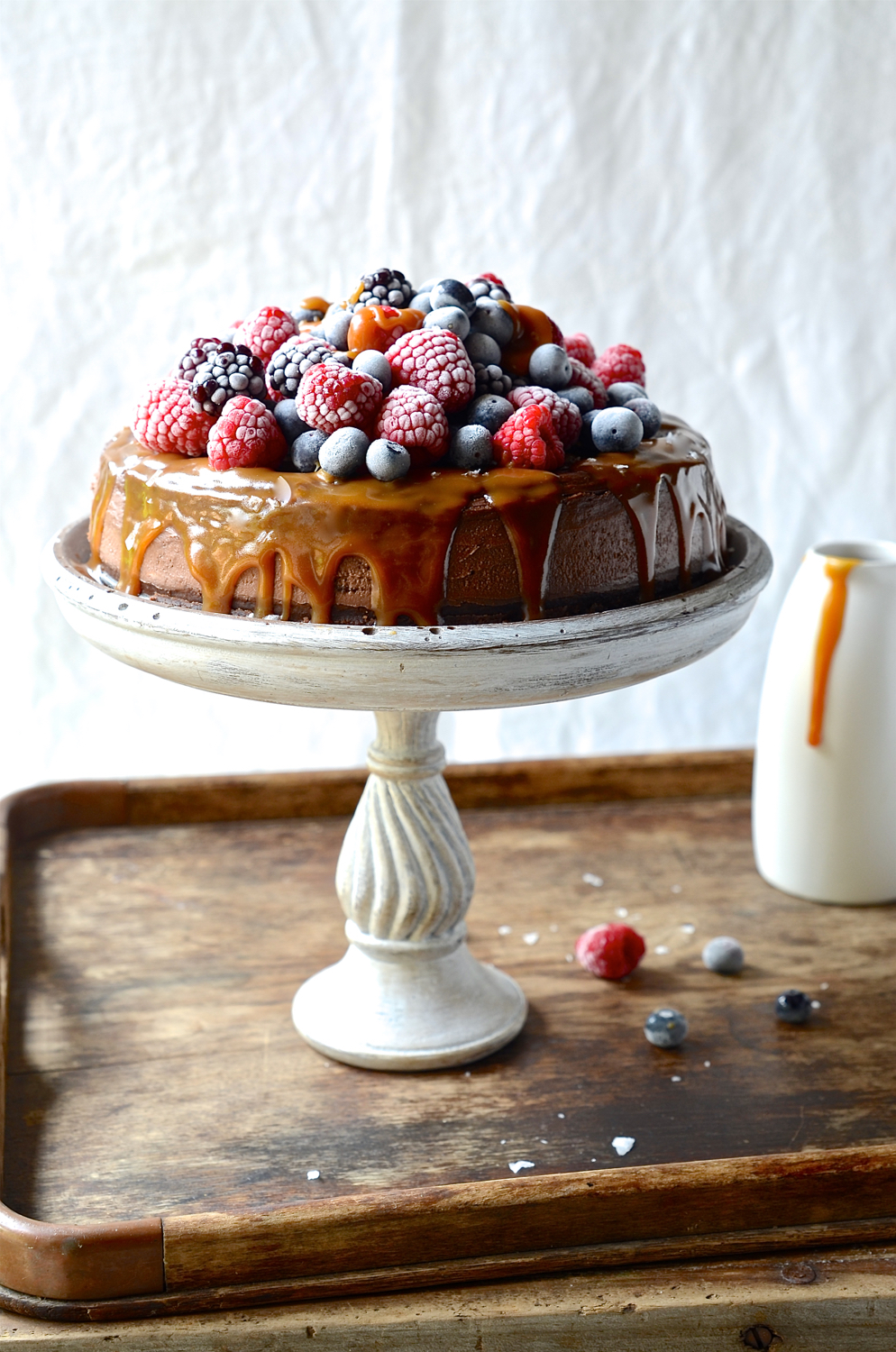 Here's what to expect from a Nutella Chocolate Cheesecake
Buttery hazelnut biscuit base
Nutella chocolate filling
Salted caramel drizzle
Tart frosted berries (use fresh, if in season)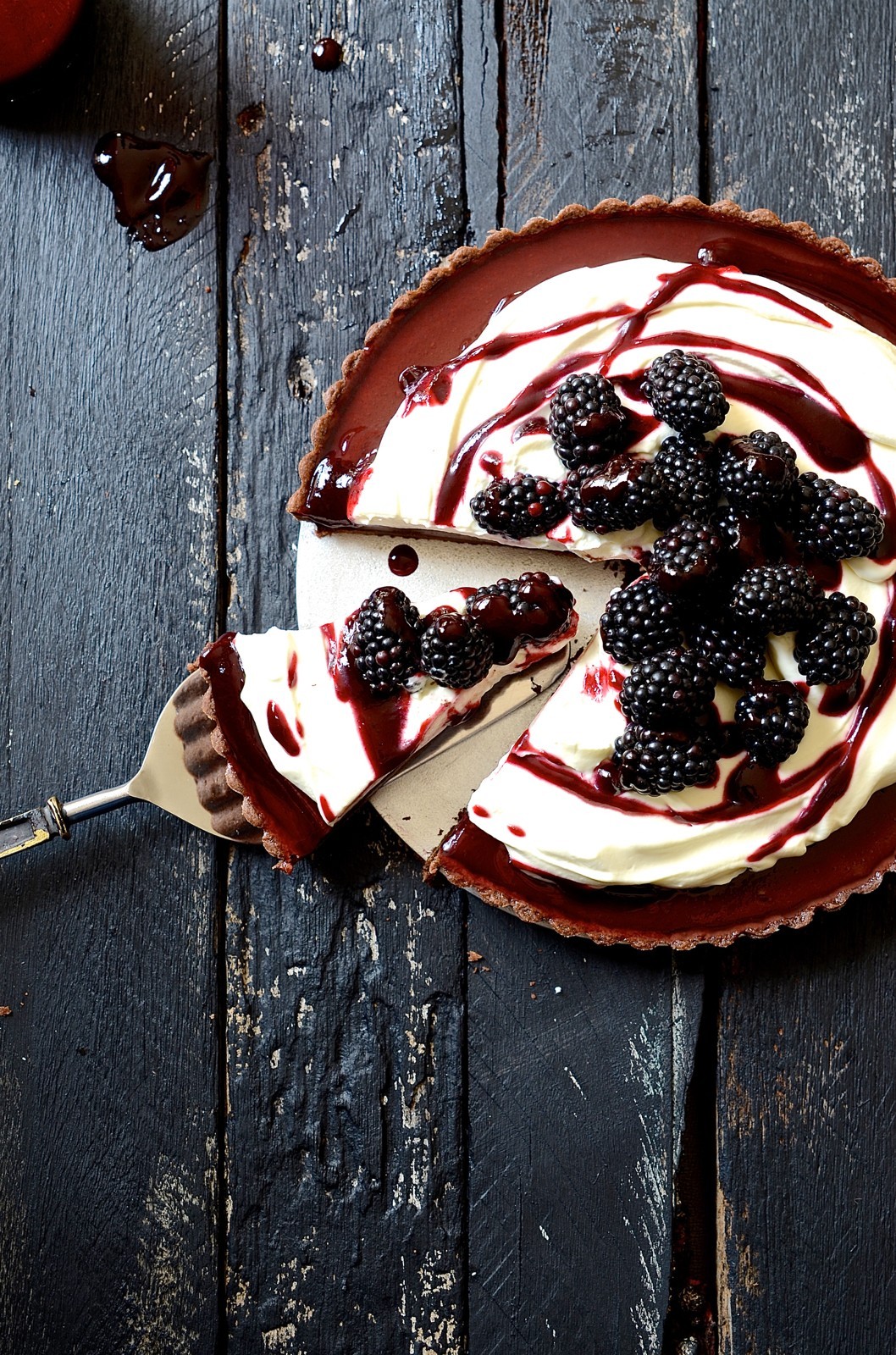 The texture of baked chocolate fondant is luxuriously smooth. I've added a grinding of black pepper to the shortbread cookie crust. It's somewhat unusual, but surprisingly pleasant. It deepens the roasted flavours of the cocoa and is excellent paired with blackberries.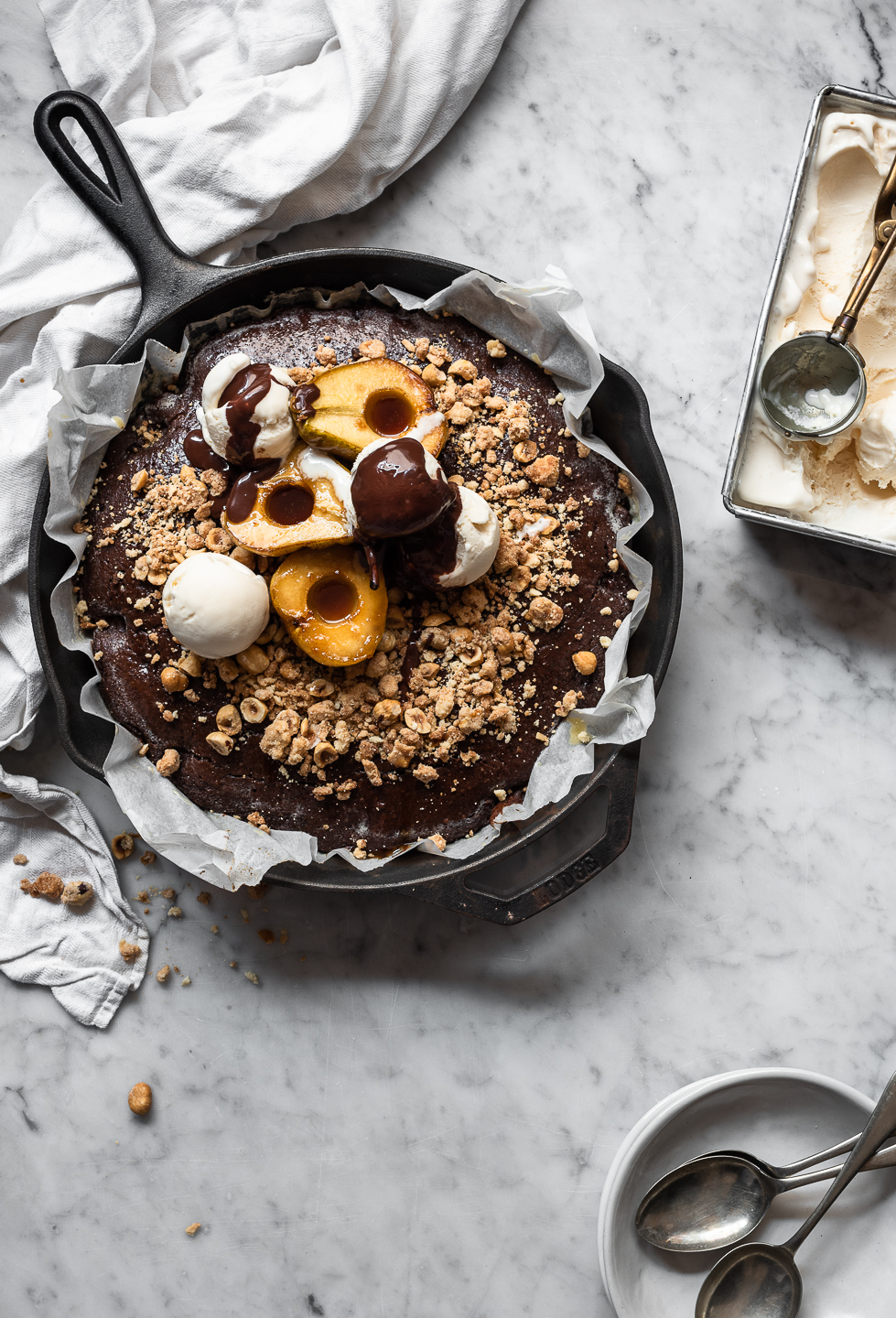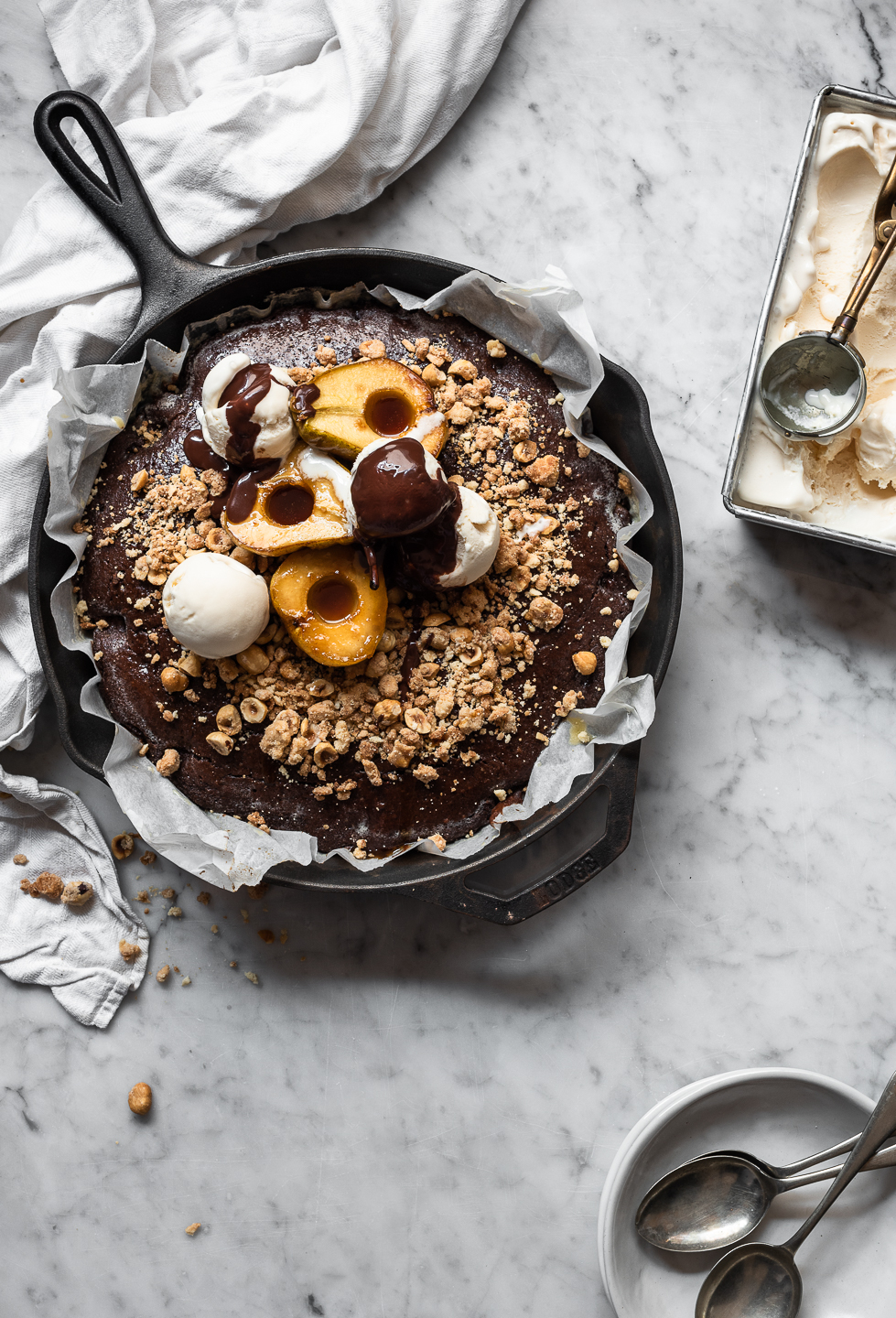 The recipe for this Chocolate and Pear Malva Pudding with hazelnut cookie crumble is from my first cookbook, Bibby's Kitchen. It comes with a disclaimer, for obvious reasons! For those who already have a copy of the book, you'll find it in the Dessert Chapter, just before the Mandarin Christmas pud with rum caramel.