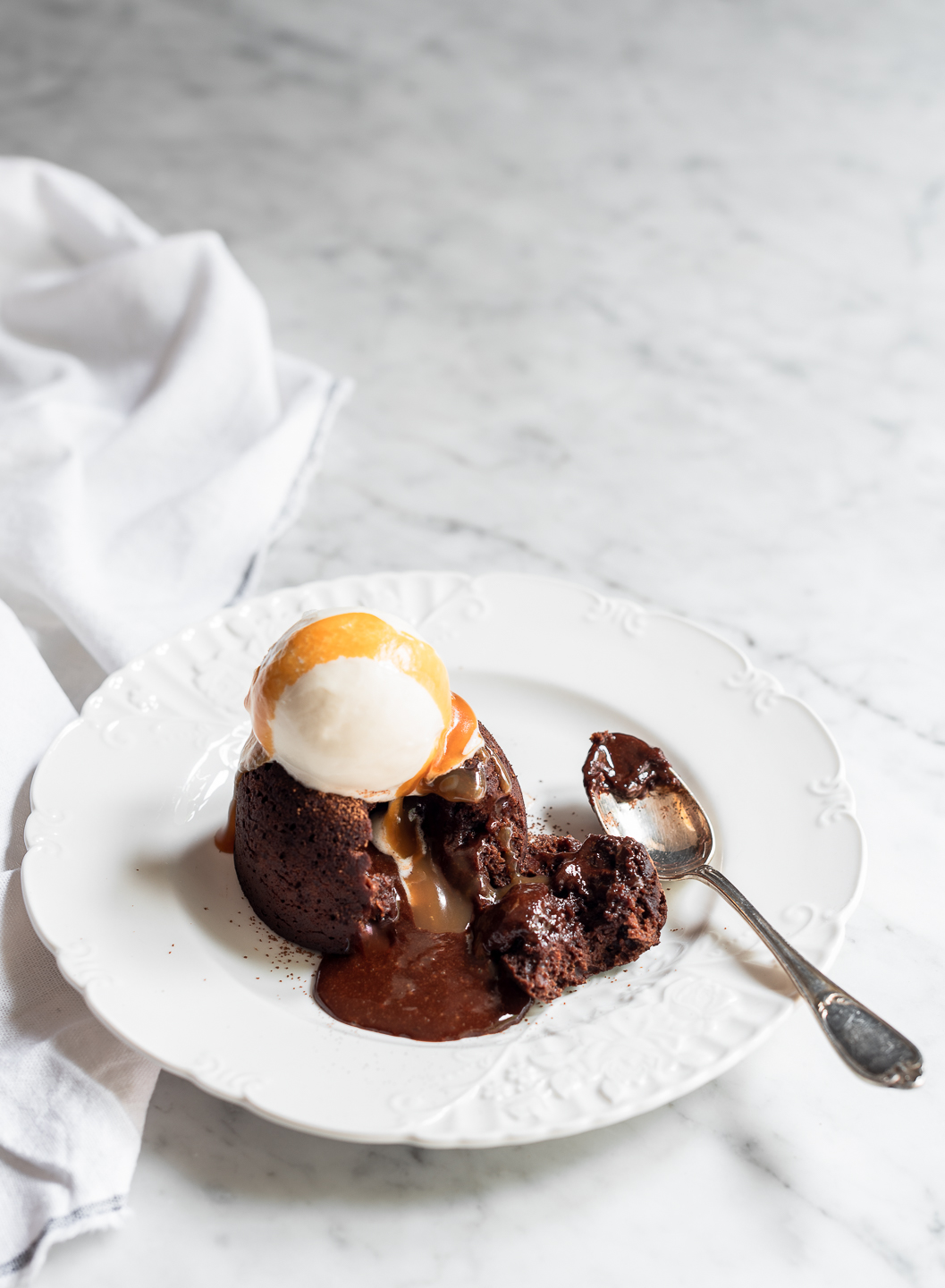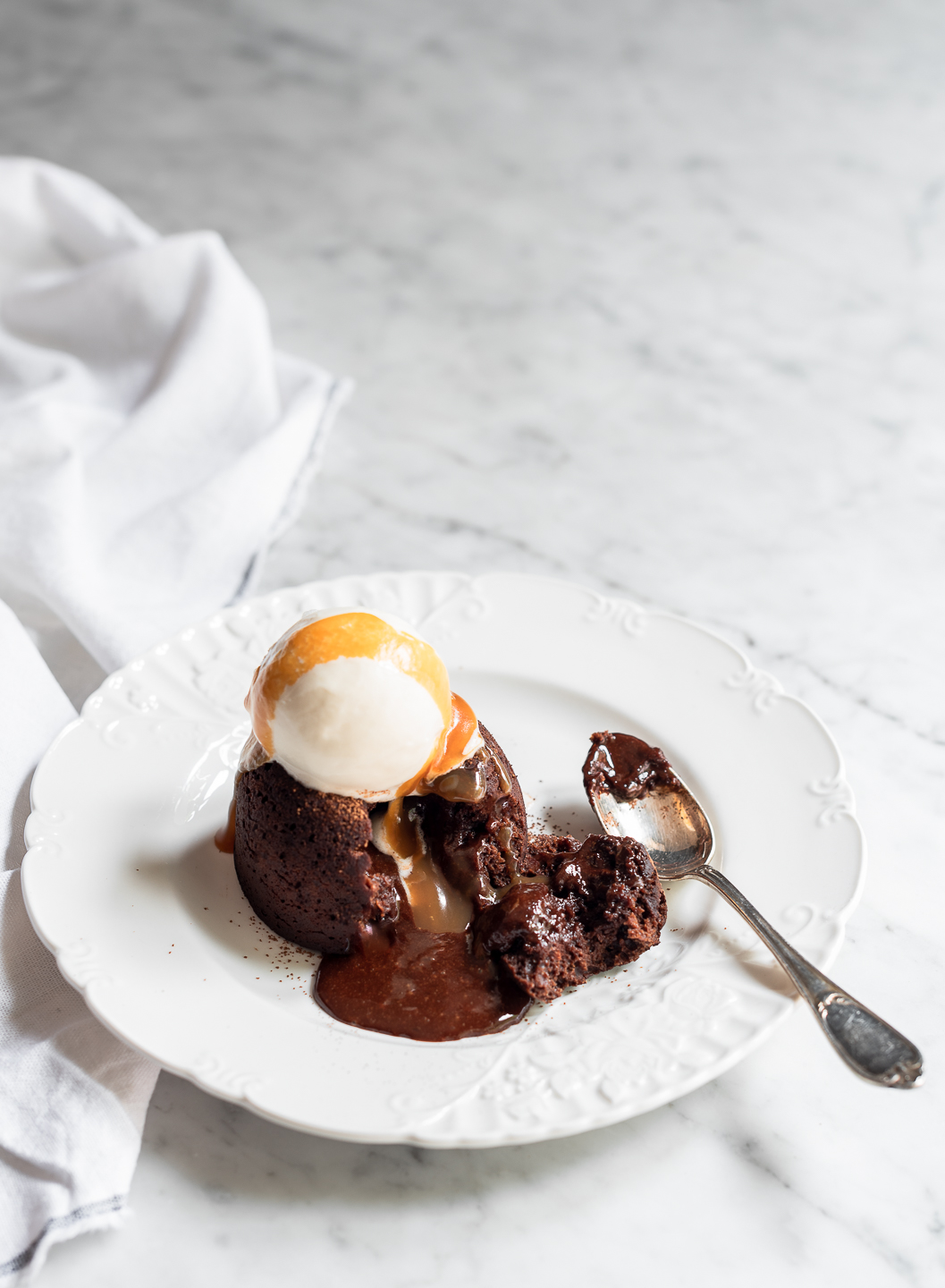 If I were single, this Molten Chocolate Lava Cake would be the clincher. I'd just say yes! Though small in stature, it's absurdly rich, almost immoral, but gloriously good. I don't feel the need to sell it, so I'll keep it brief by telling you why it would be criminal not to make this fancy-schmancy dessert.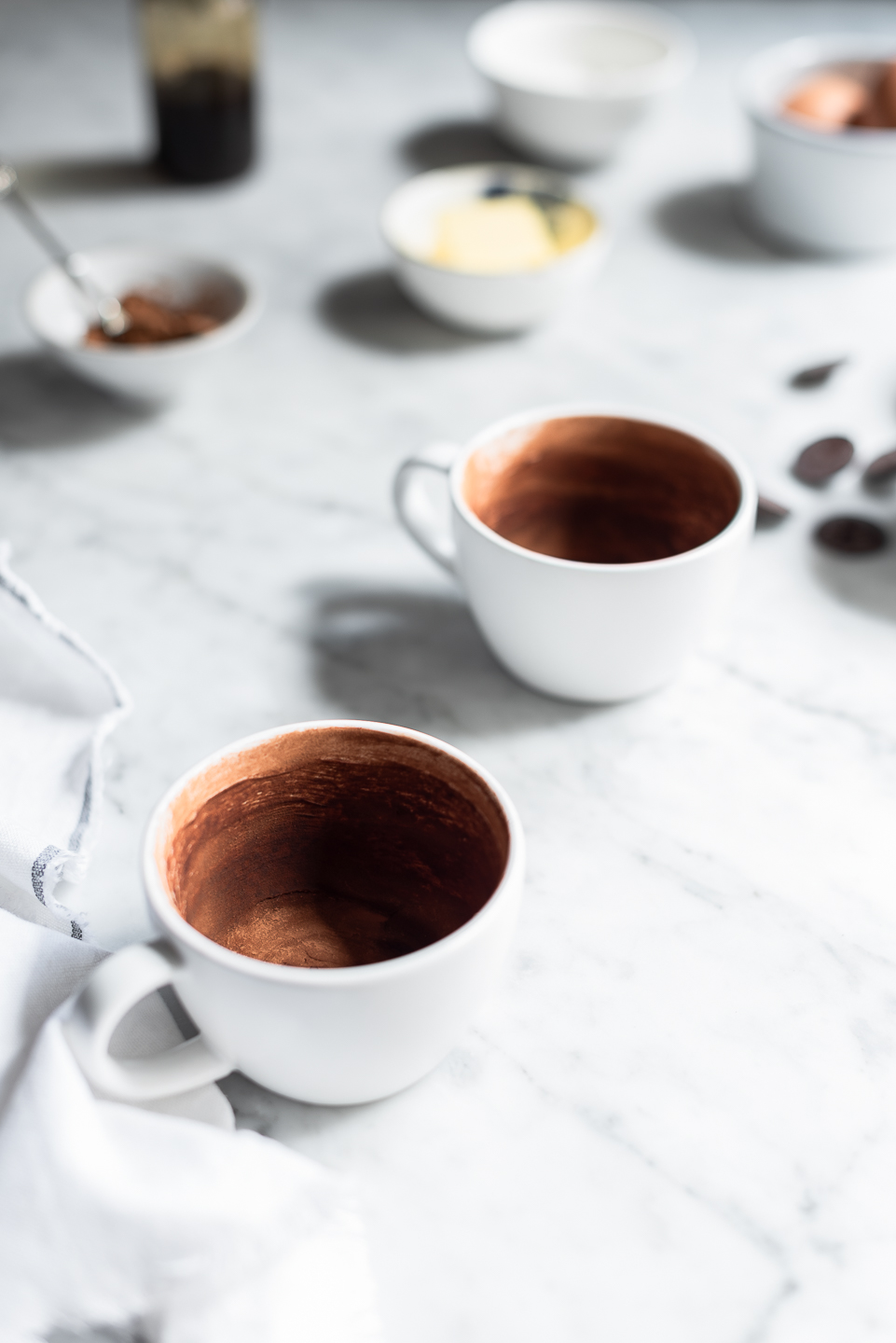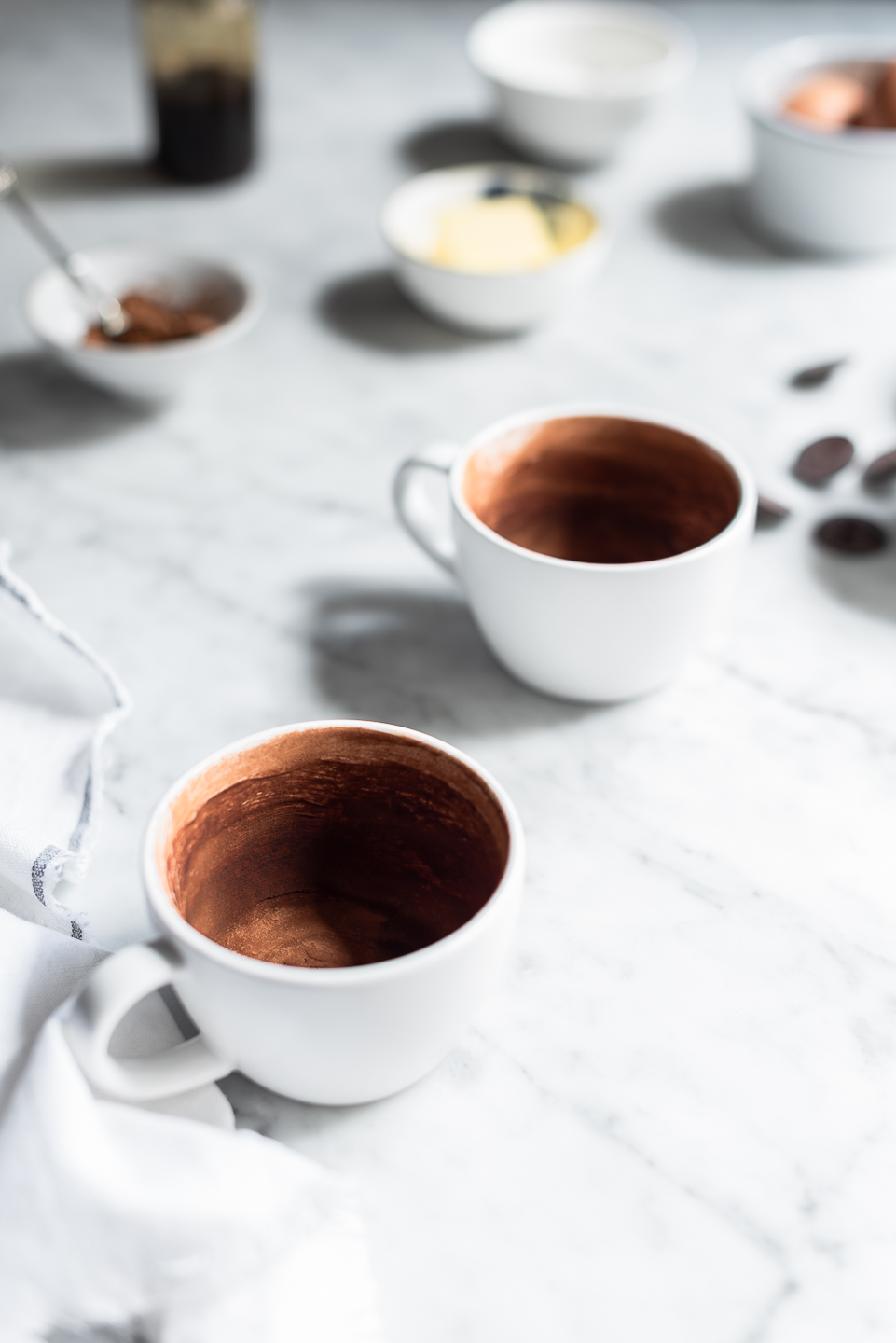 The recipe is for two which is more suggestive than prescriptive. It's an – any time you need a chocolate fix – dessert, although with Valentine's looming, it would be sublimely fitting. By the looks of things, Valentine's dinner at home may not be as intimate as you'd hoped for. Chances are it is going to be a family affair this year. No problem here. Just keep doubling the quantity until you're happy with the total. Going solo? Still, make two, then eat both because you can. I would.
If the thought of inverting the chocolate lava cake makes you anxious, just remember, this is home cooking. No one cares if it arrives in a cup or on it's head as long as it tastes good. And it does! Dust lightly with cocoa and finish with the obligatory vanilla ice cream.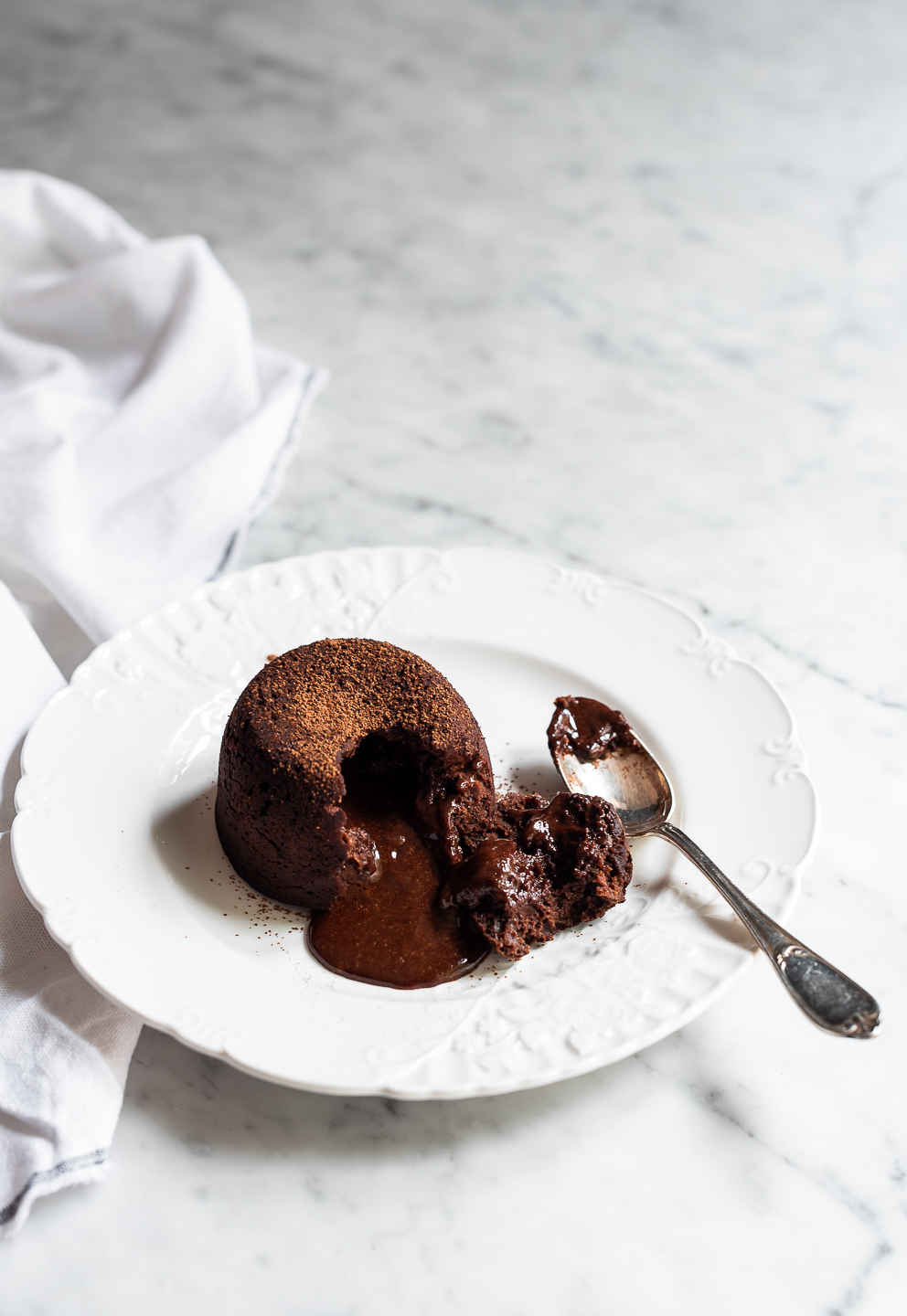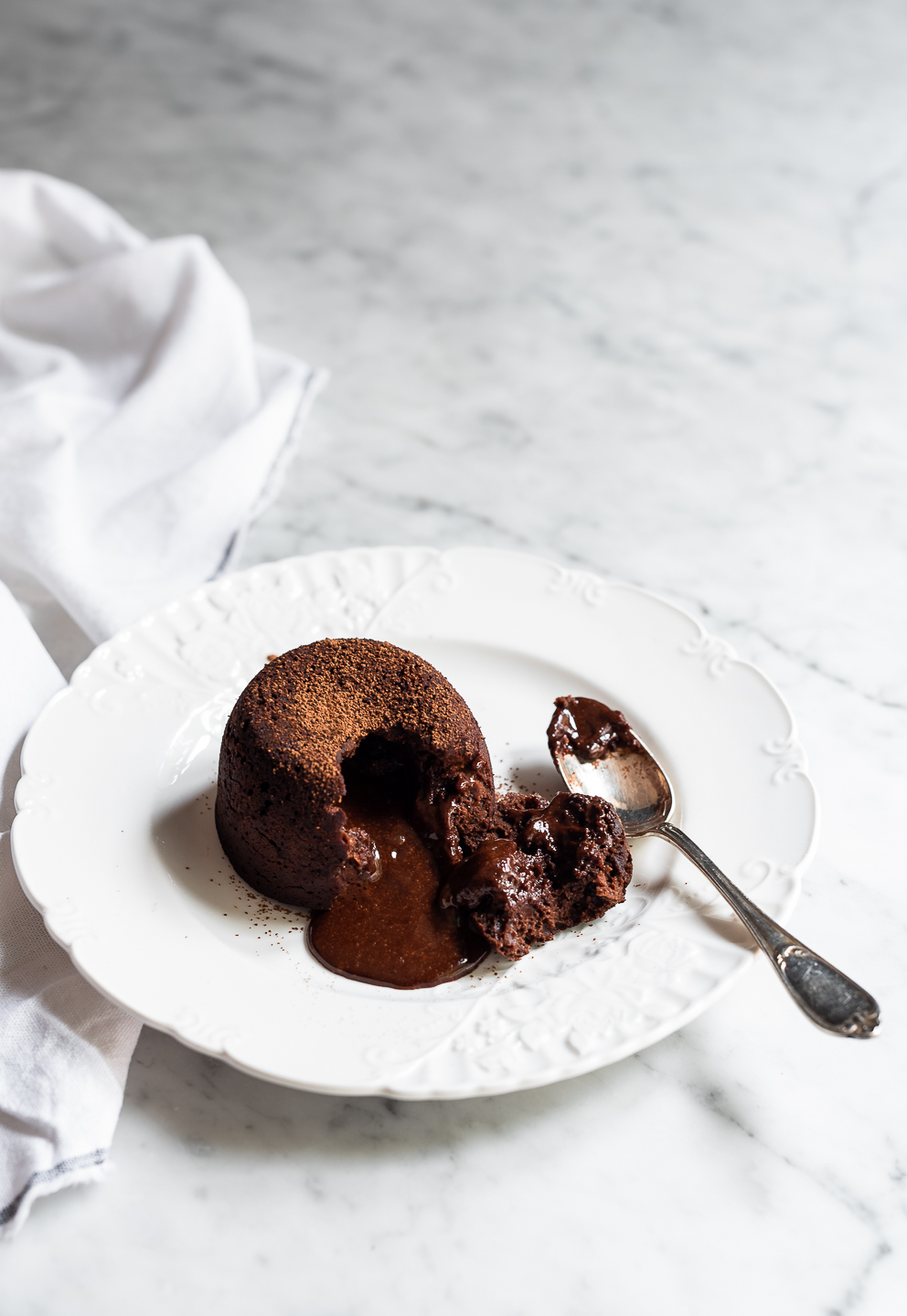 Tips and tricks for a foolproof Molten Chocolate Lava Cake
Most important – decent chocolate 70%
Butter and coat the cups well to ensure the fondants turn out easily
Ensure all the ingredients are at room temperature
Using soft brown sugar adds a caramel-ish toffee flavour
A tiny pinch of baking powder encourages a slight rise without making it spongey
The puddings are done as soon as the tops dome ever so slightly
Rest for 2 minutes before inverting
I've made a short reel of How to whip up these Molten Chocolate Lava cakes. You can take a peak on Instagram this afternoon. And, if you make them, do remember to tag #bibbyskitchen with your heavenly creations. Happy Valentines.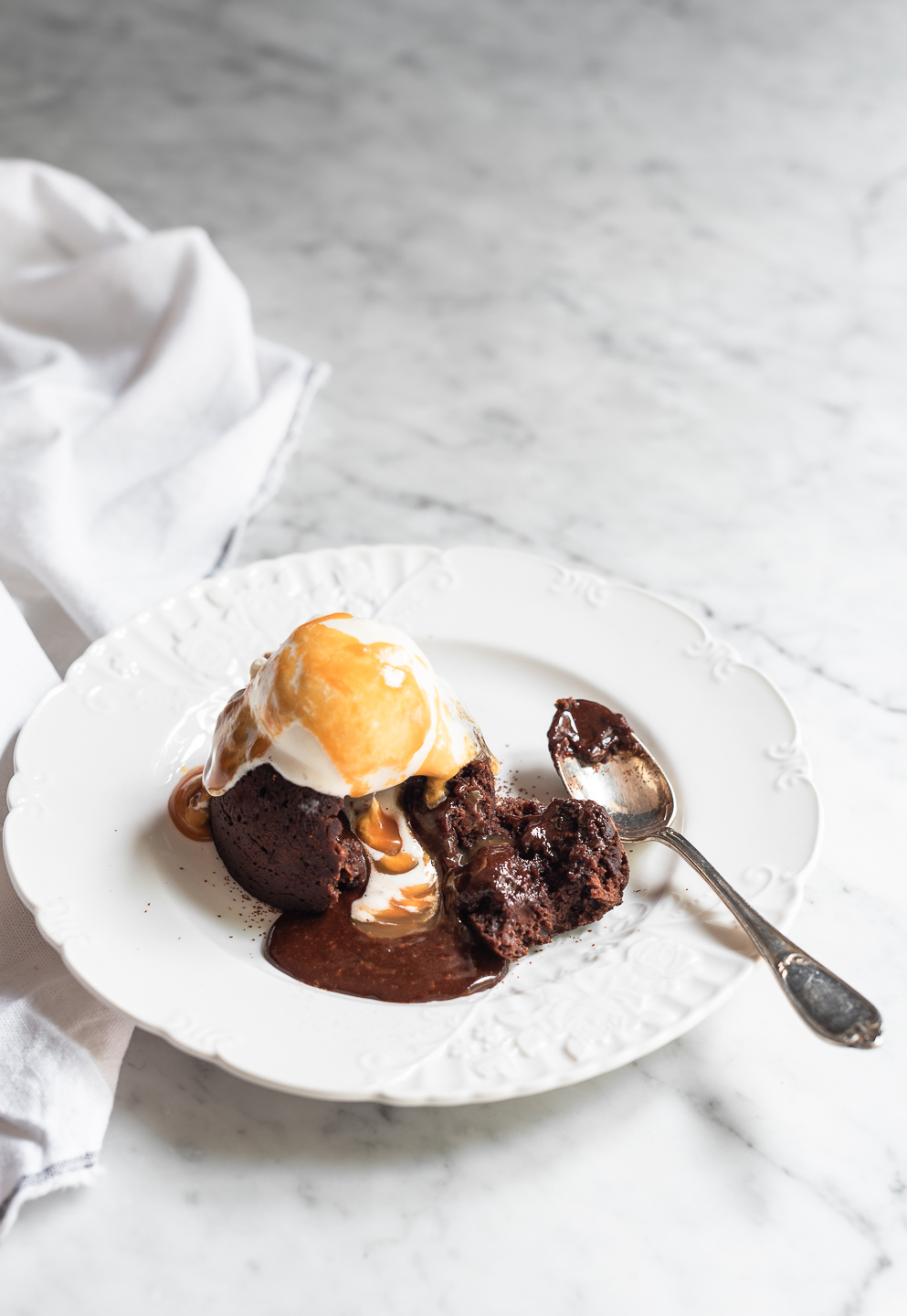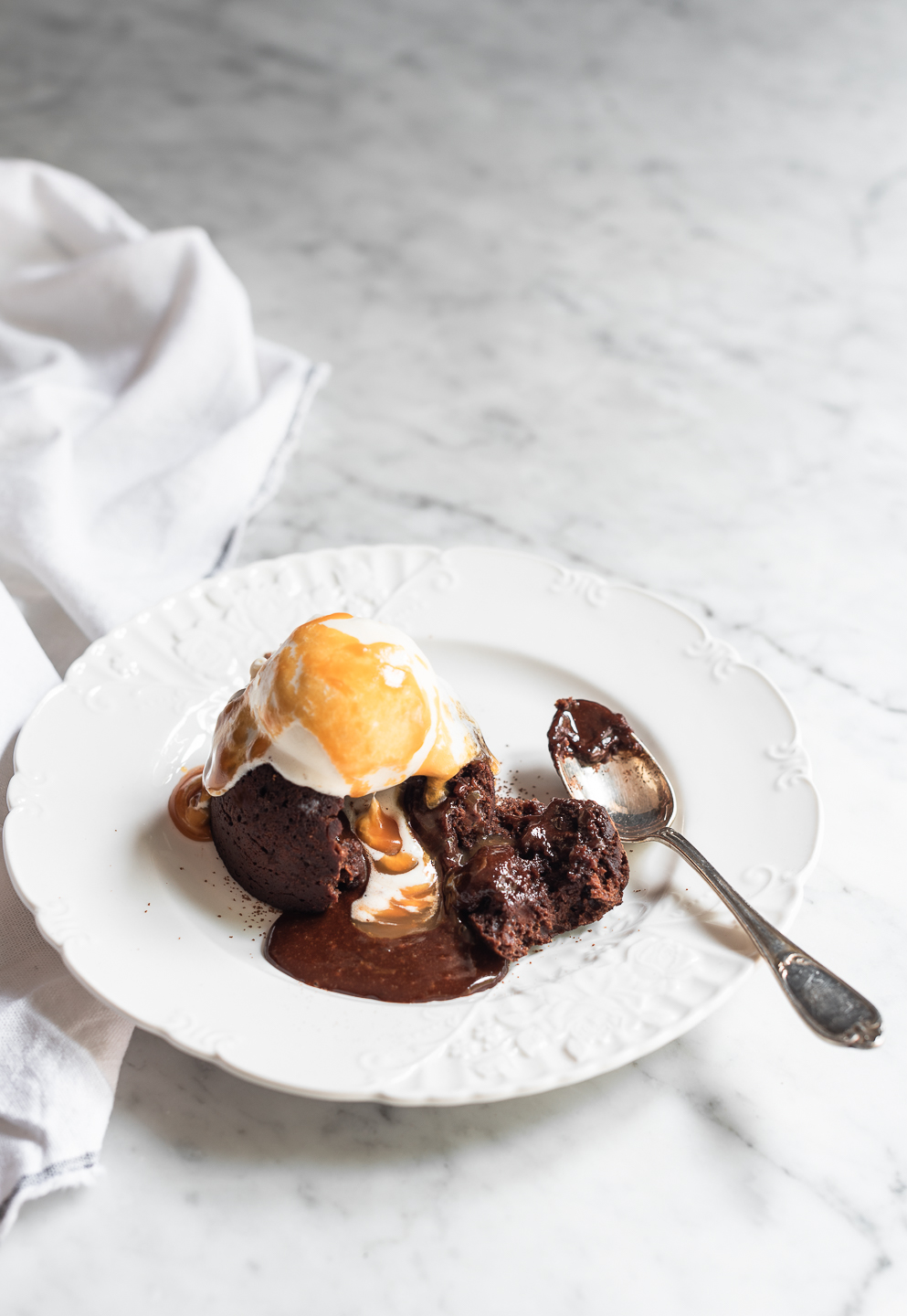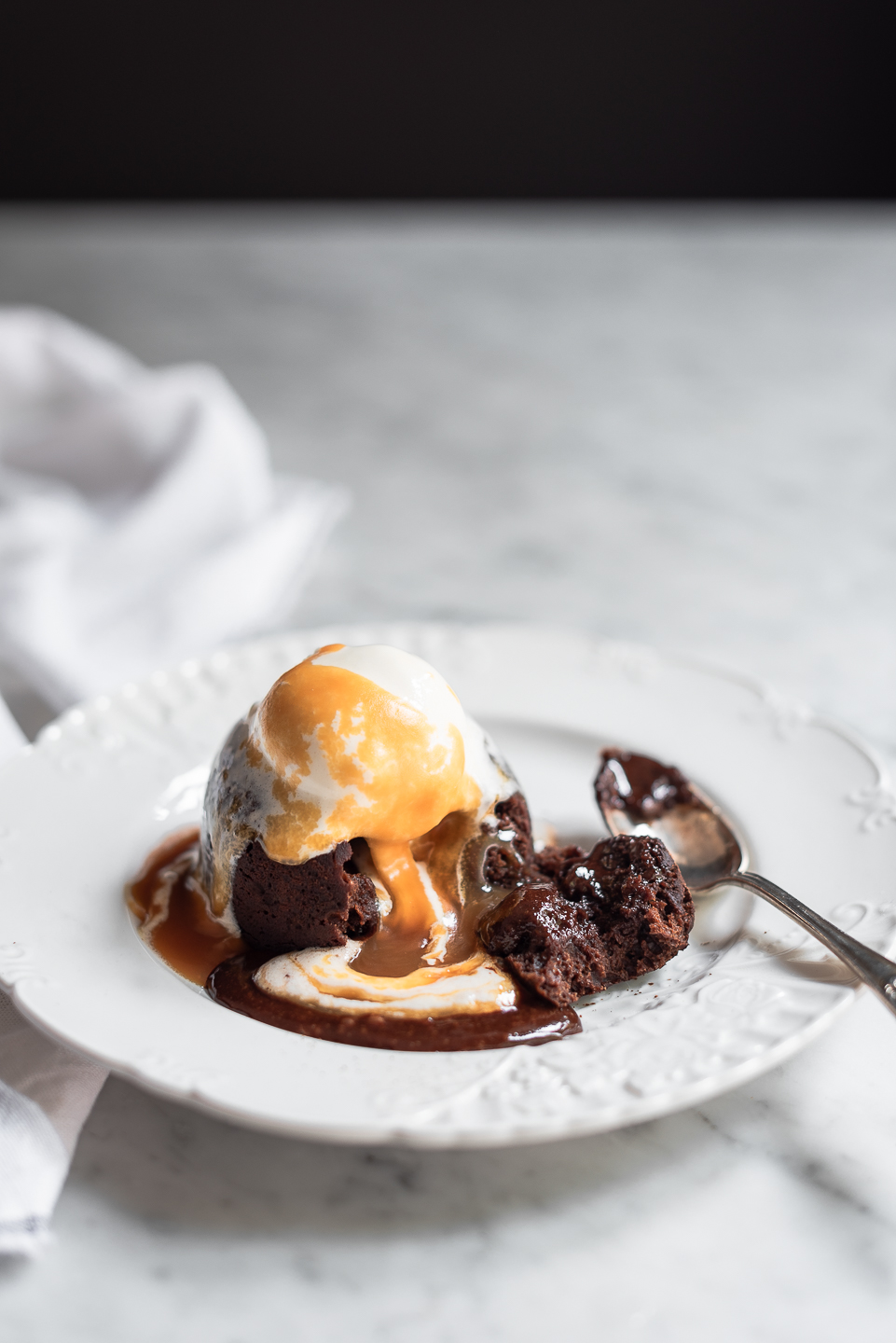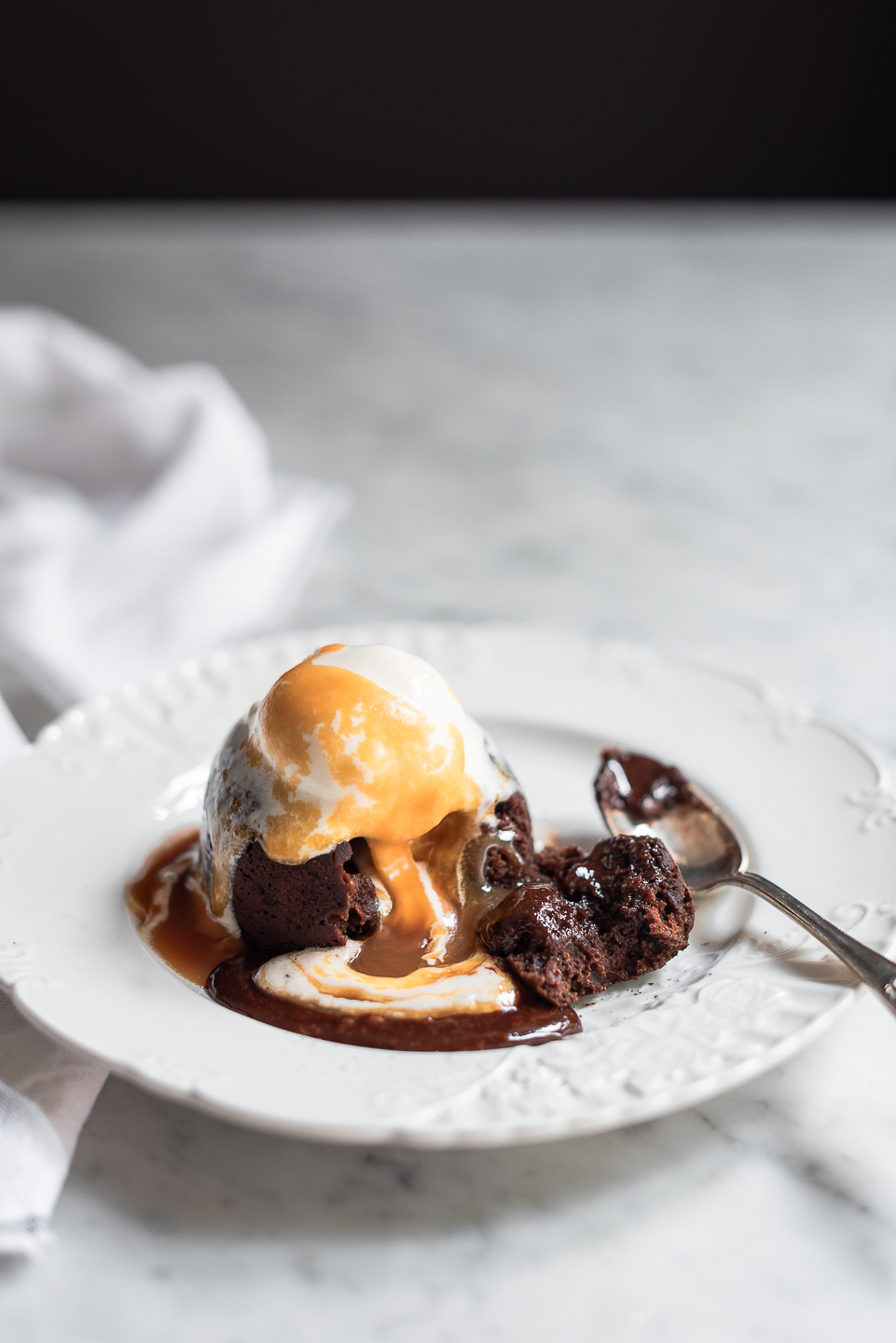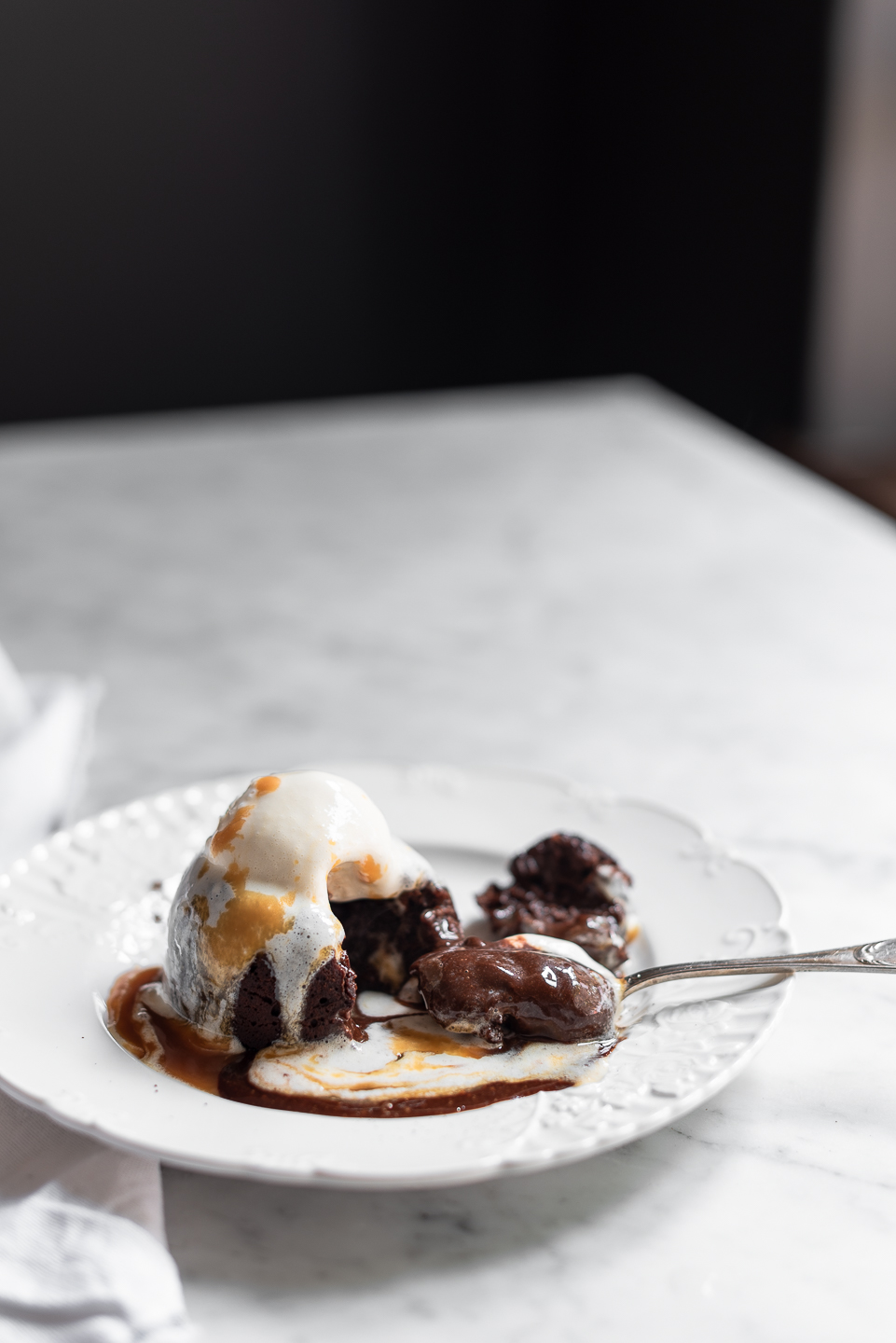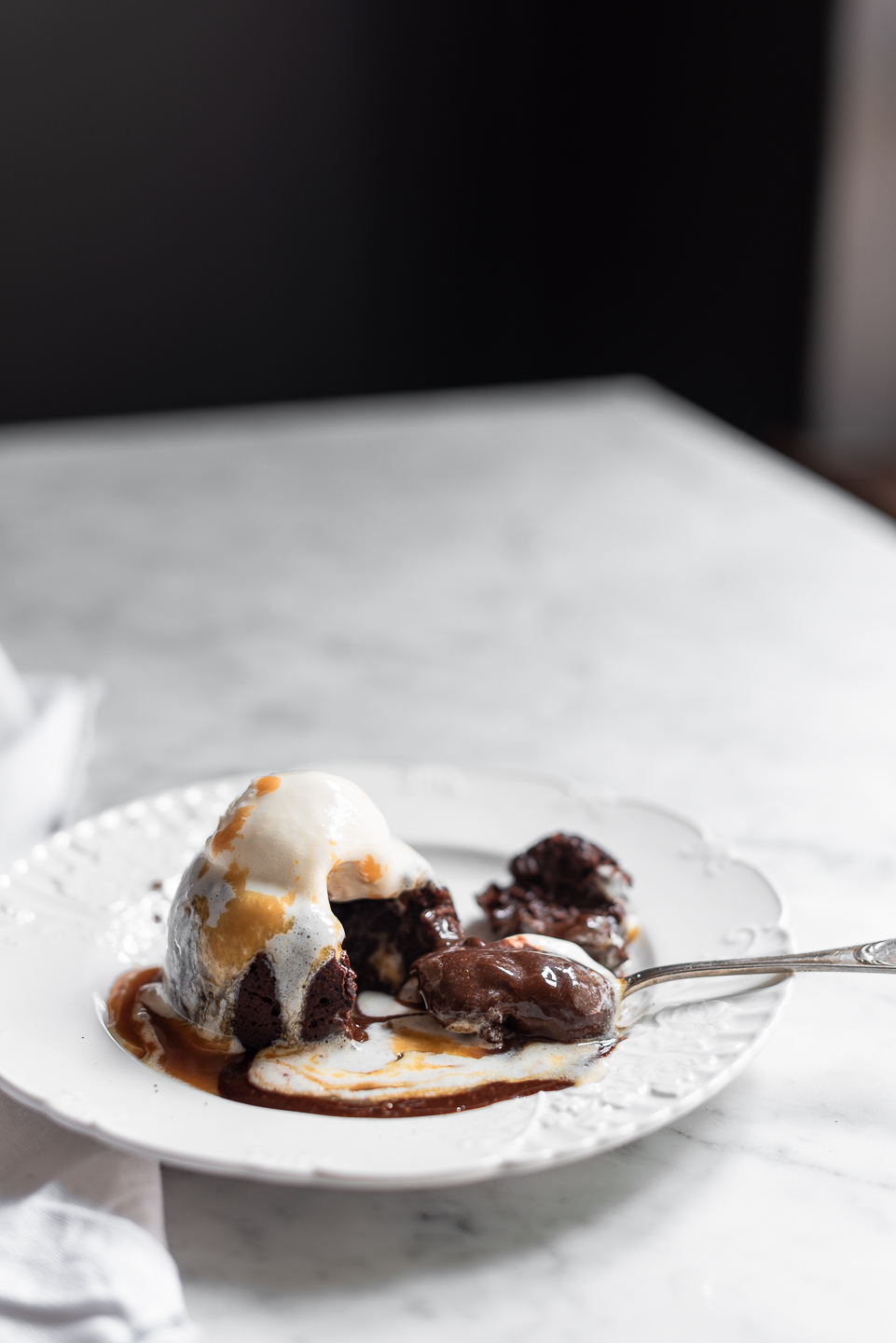 Molten Chocolate Lava Cake
Serves 2
70g (1/2 cup) 70% dark chocolate, roughly chopped
30g (2 tablespoons) butter, plus extra for greasing
45ml (3 tablespoons) soft brown sugar
1/2 teaspoon vanilla paste or extract
2 eggs (xl)
30ml (2 tablespoons) cake wheat flour
5ml (1 teaspoon) cocoa powder, plus extra for dusting
1/8 teaspoon baking powder
a pinch of fine salt
Preheat the oven to 180º C.
Grease 2 x medium-sized teacups or mugs with softened butter. Dust with cocoa, then tap to remove excess.
In a small heatproof bowl, melt the butter and chocolate together. Whisk until smooth. Add the sugar and vanilla and whisk to combine.
Add the eggs one at a time, beating well between each addition. Tip in the flour, cocoa, baking powder and salt. Whisk until the mixture is smooth and the flour incorporated. Divide the batter between the cups and fill 2/3 of the way. Place the cups on a small baking sheet and bake for 10-12 minutes. Rest for 2 minutes then invert onto a dessert plate. Dust lightly with cocoa powder. Serve with vanilla bean ice cream or softly whipped cream and caramel sauce, if you like.
For sweet tooth chocolate lovers:
The Best Homemade Hot Chocolate
Chocolate and blackberry chia pots