Well hello there. Welcome to 2020! It's so good to be back. I hope you're rested and ready for another year of good food and delicious gatherings. Over the next couple of weeks we'll be looking at food trends, what's new and happening on tables around the world and, whether they are flash in the pan notions or keepers. In the meanwhile, we're making chocolate and blackberry chia pots. They're properly decent, not meagre or frugal on flavour. We love them! I hope you will too.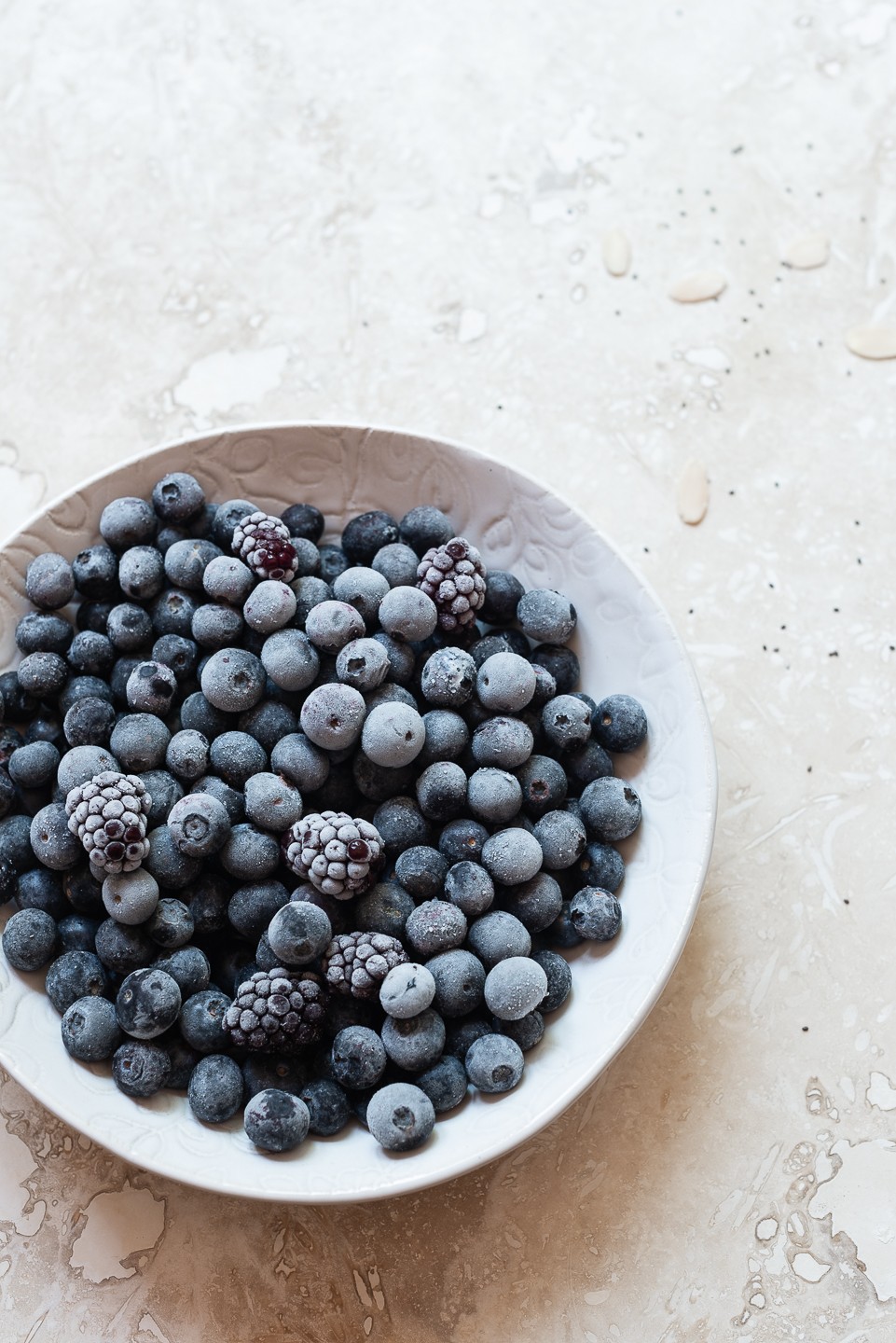 Reasons to love chia
Perfect make-ahead breakfast
Nutrient dense – superfood
High in fibre – keeps you fuller for longer
Packed with protien and Omega-3 fatty acids
Great flavour receptors
With their unique ability to absorb up to 10 times their weight, an overnight soak in coconut milk yields a soft pudding-ish texture. Replace the maple syrup with honey and the coconut yoghurt with double cream yoghurt if you don't need it to be vegan-friendly.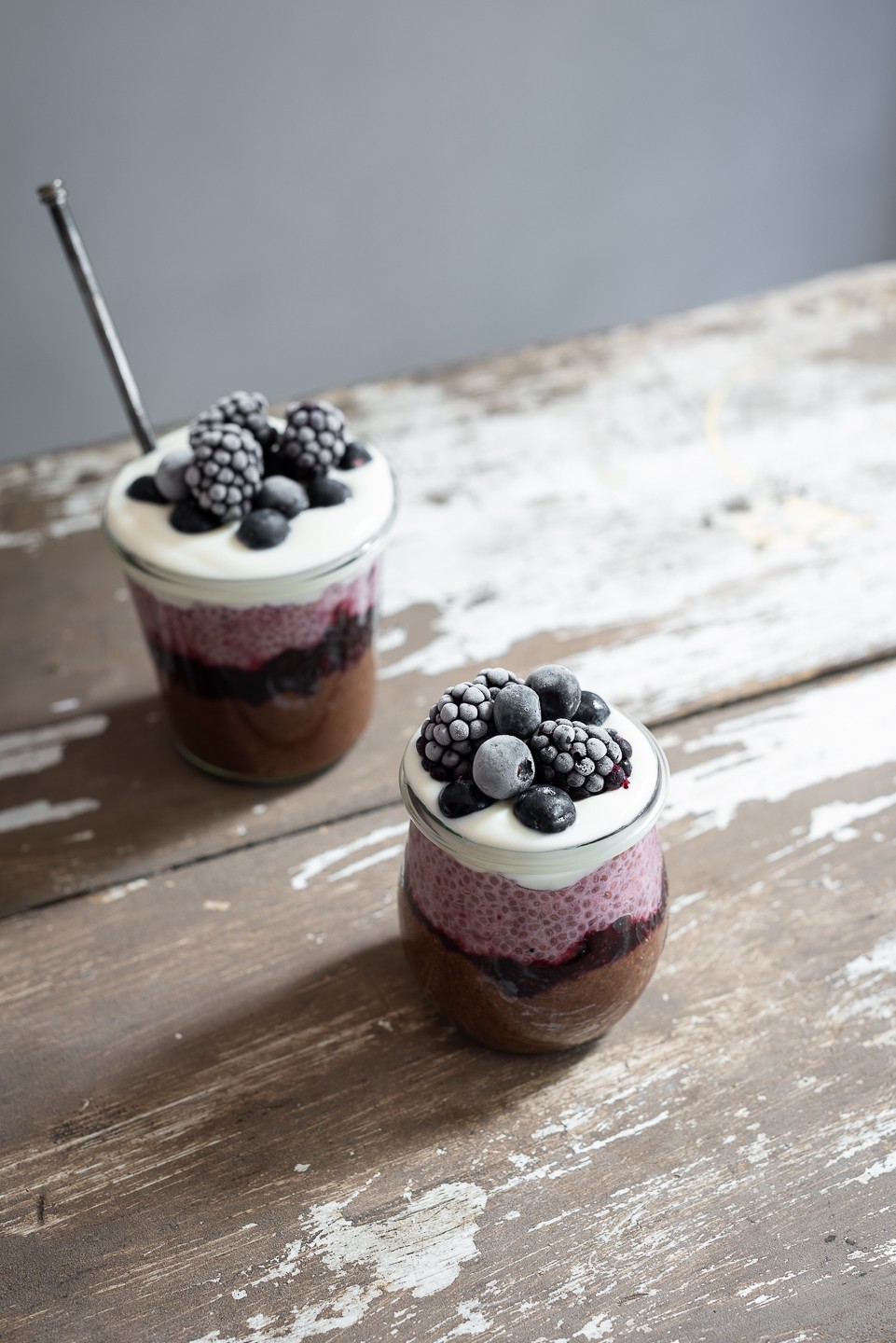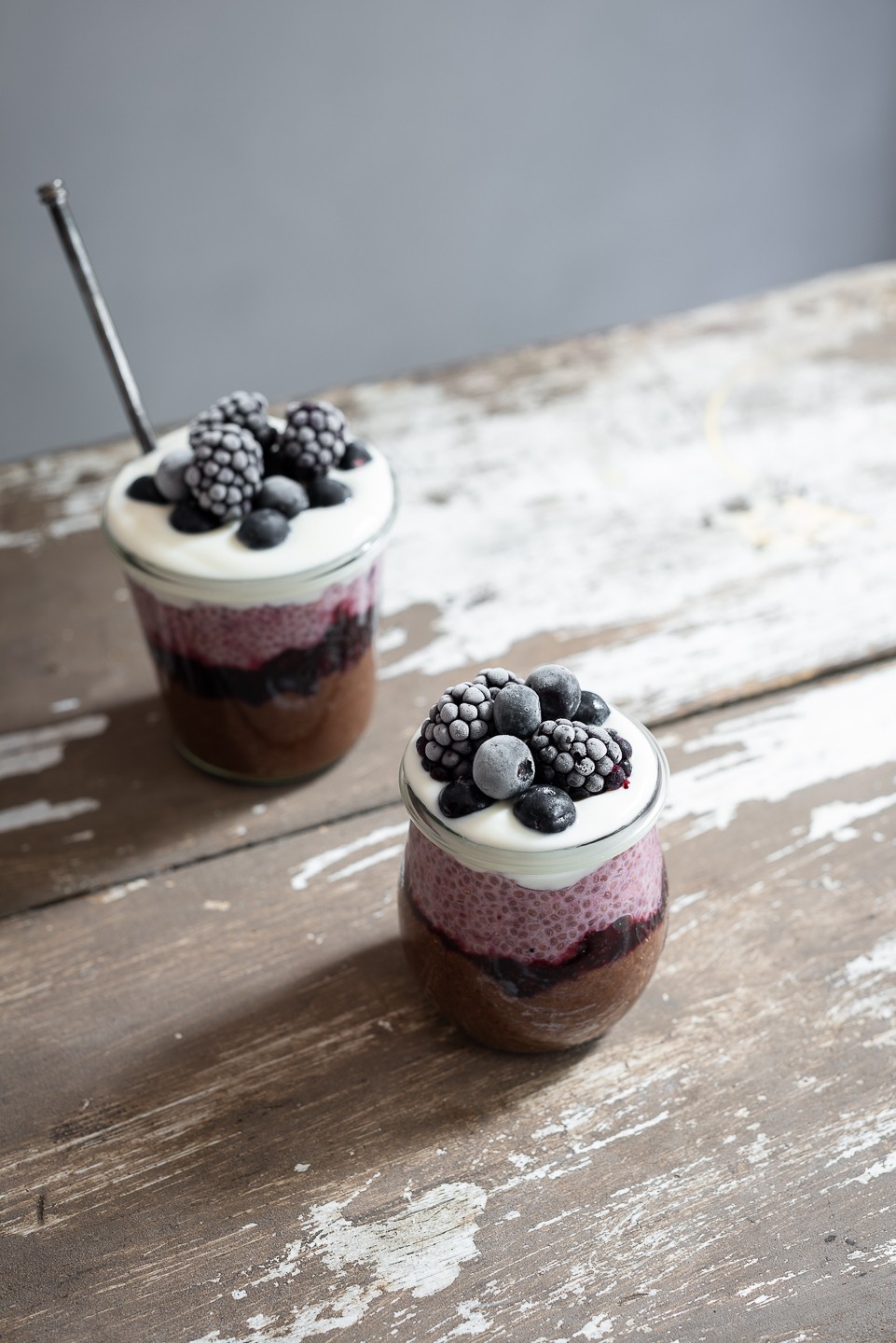 Chocolate and blackberry chia pots
Serves 4
Puddings
 60ml (4 tablespoons) chia seeds
½ tsp ground cinnamon
5ml (1 tsp) acai berry powder (optional)
400g tin coconut milk
30ml (2 tbls) maple syrup
5ml (1 tsp) vanilla extract
20ml cocoa powder
Blackberry compote
125g (1 cup) blueberries
30ml (2 tablespoons) maple syrup
15ml (1tbls) lemon juice
125g (1cup) blackberries
1 cup coconut yogurt combined with 30ml maple syrup
1 cup frozen or fresh mixed berries, to finish
Start with the compote. Place the blueberries, maple syrup and lemon juice in a saucepan. Over a high heat, boil for about 6 minutes. Remove from the heat, then add the blackberries. Set aside to cool completely.
Place the chia seeds, cinnamon and acai powder in a mixing bowl. Whisk to combine.
Add the coconut milk, maple syrup and vanilla, then whisk until all the ingredients are well combined. Set aside until thickened, about an hour.
Divide the mixture into two equal portions. Add the cocoa to one part and whisk to well to incorporate. Divide the chocolate flavoured pudding into four small pots. Spoon over a layer of compote. Top with the acai berry chia, then chill for several hours.
Just before serving, spoon over the coconut yoghurt and top with frosted or fresh berries. Serve immediately.
Here are a handful of breakfast ideas that could make your mornings a little sweeter
Creamy Overnight Bircher Muesli