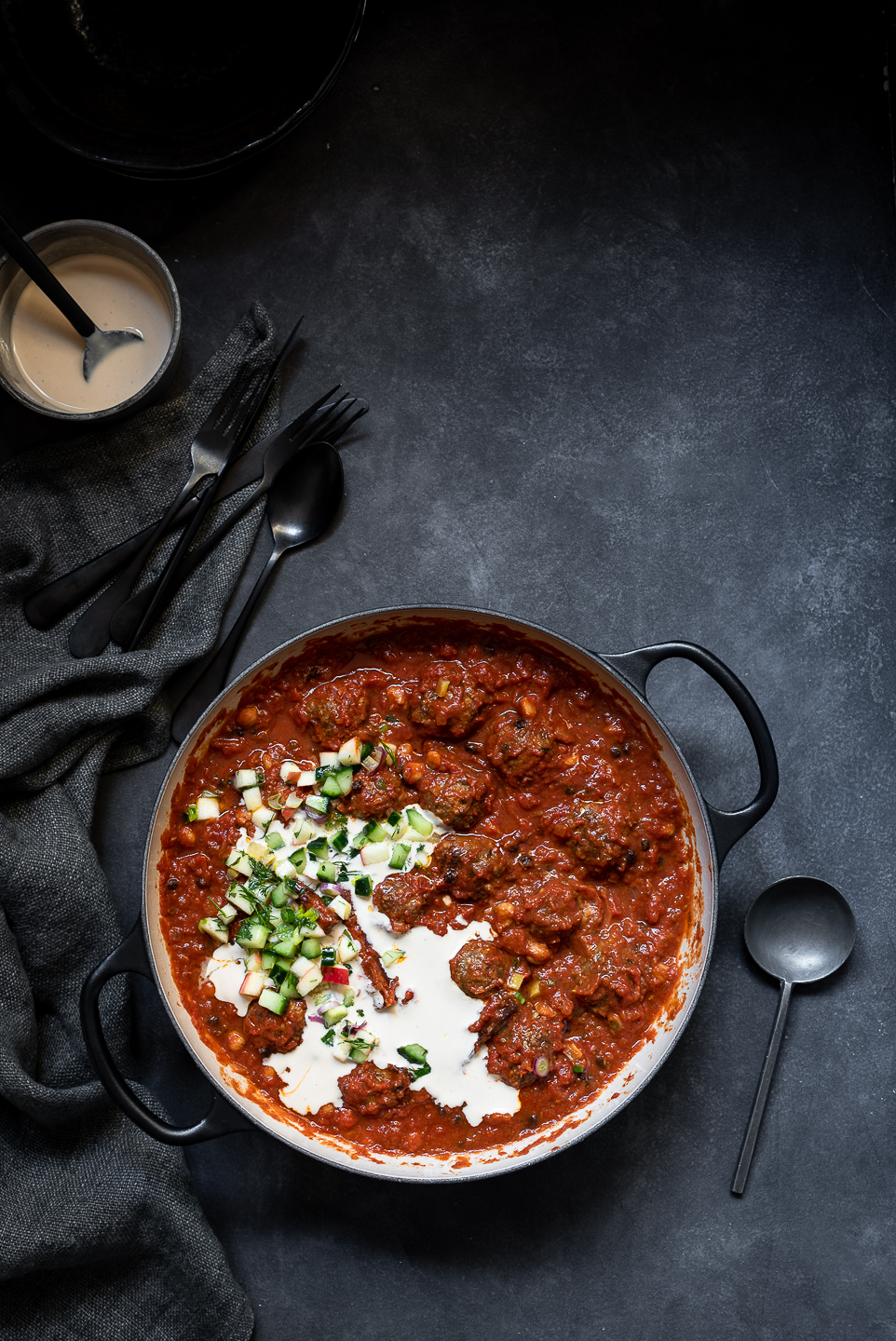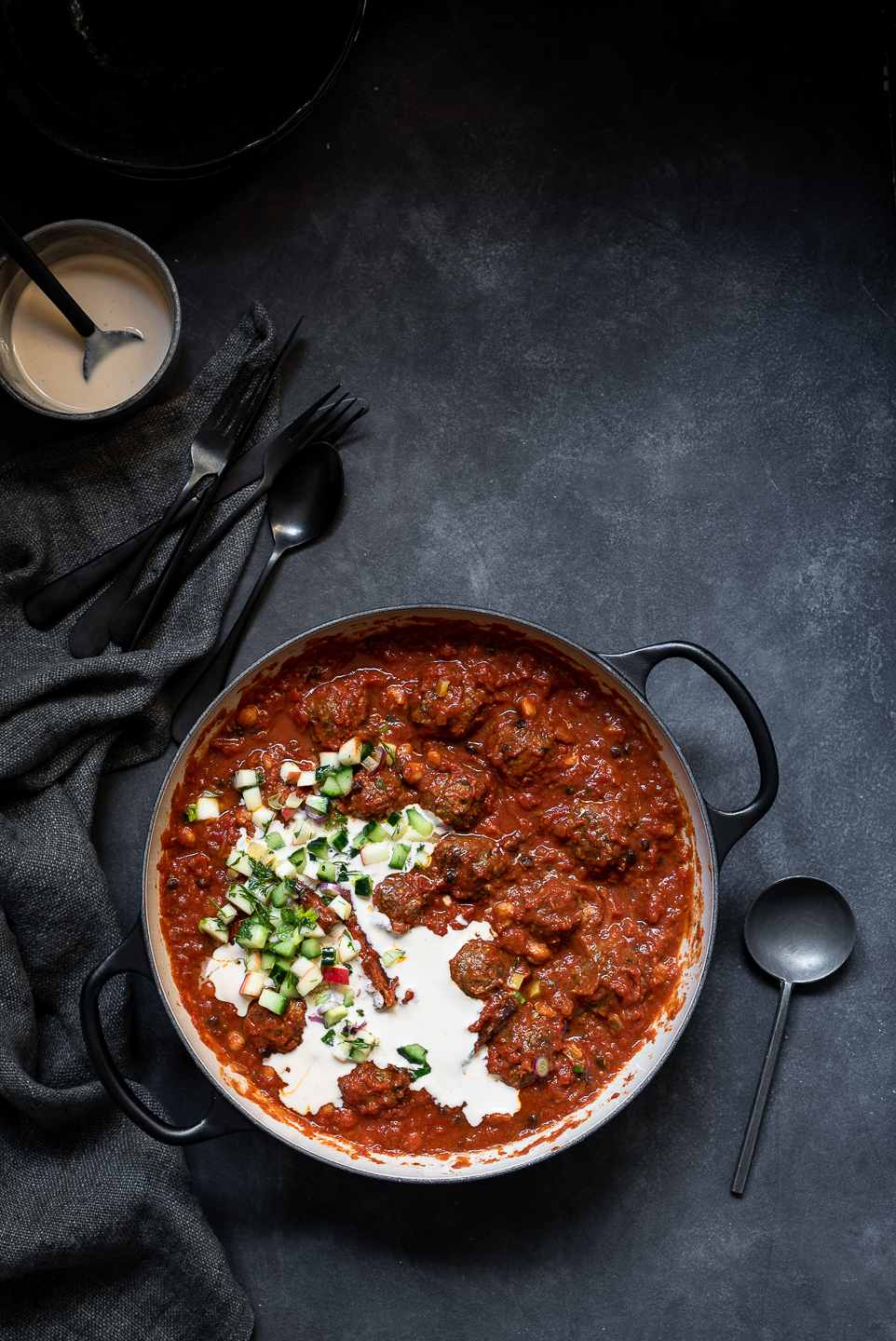 Initially, these Ras el Hanout Meatballs were headed for the Ebook. In the end, choosing which recipes to include came down to space. It seems a common problem when publishing a cookbook. Over catering? So here they are then. For meatball lovers, because there are many of us. Offer them with flatbreads  or heavily herbed bulgur wheat and something cool and crunchy, like say maybe, a cucumber chutney or radish pickle. I love the gingery warmth and gentle heat of this sauce. It's spicy, but not overly so.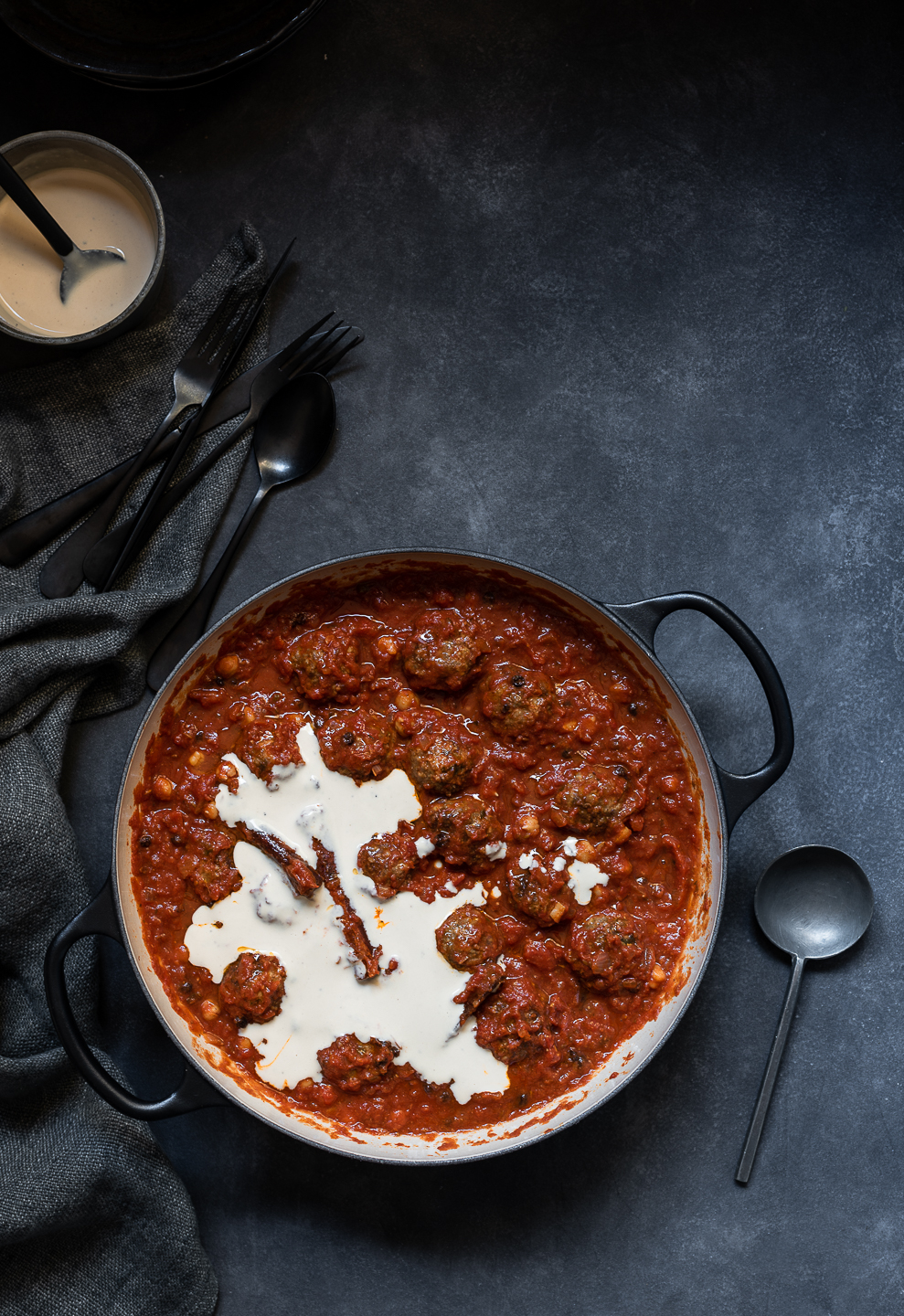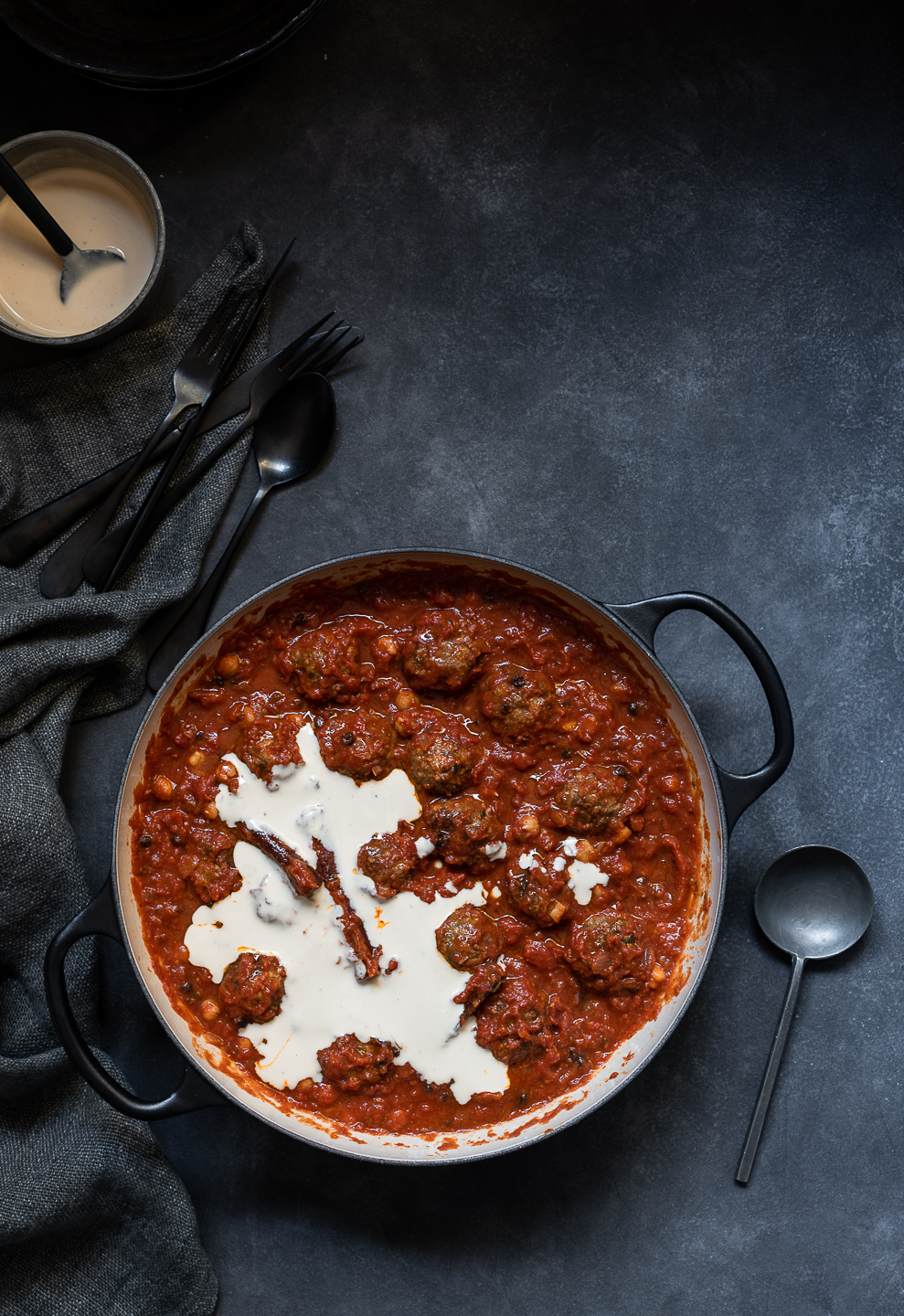 As with most recipes in my cookbooks and here on the blog, there'll most likely be a wild card ingredient to keep things interesting. Here, I've added a satiny tahini sauce and fresh cucumber chutney. Both are completely unnecessary but so good. It shouldn't be the decider as to whether or not you make the dish though. If you are keen on the cucumber accompaniment, here's the recipe I use.
A quick word on Ras el Hanout : An exotic spice blend that typifies Moroccan cuisine. A secret concoction of spices made up with a 'pinch off the top' of the spice merchant's best spices. More flavourful than hot. I've used the Ras el Hanout spice from the Ebook, but you can find this North African spice at most retailers too. I know Woolworths stocks it. Failing that, harissa paste will do just as well.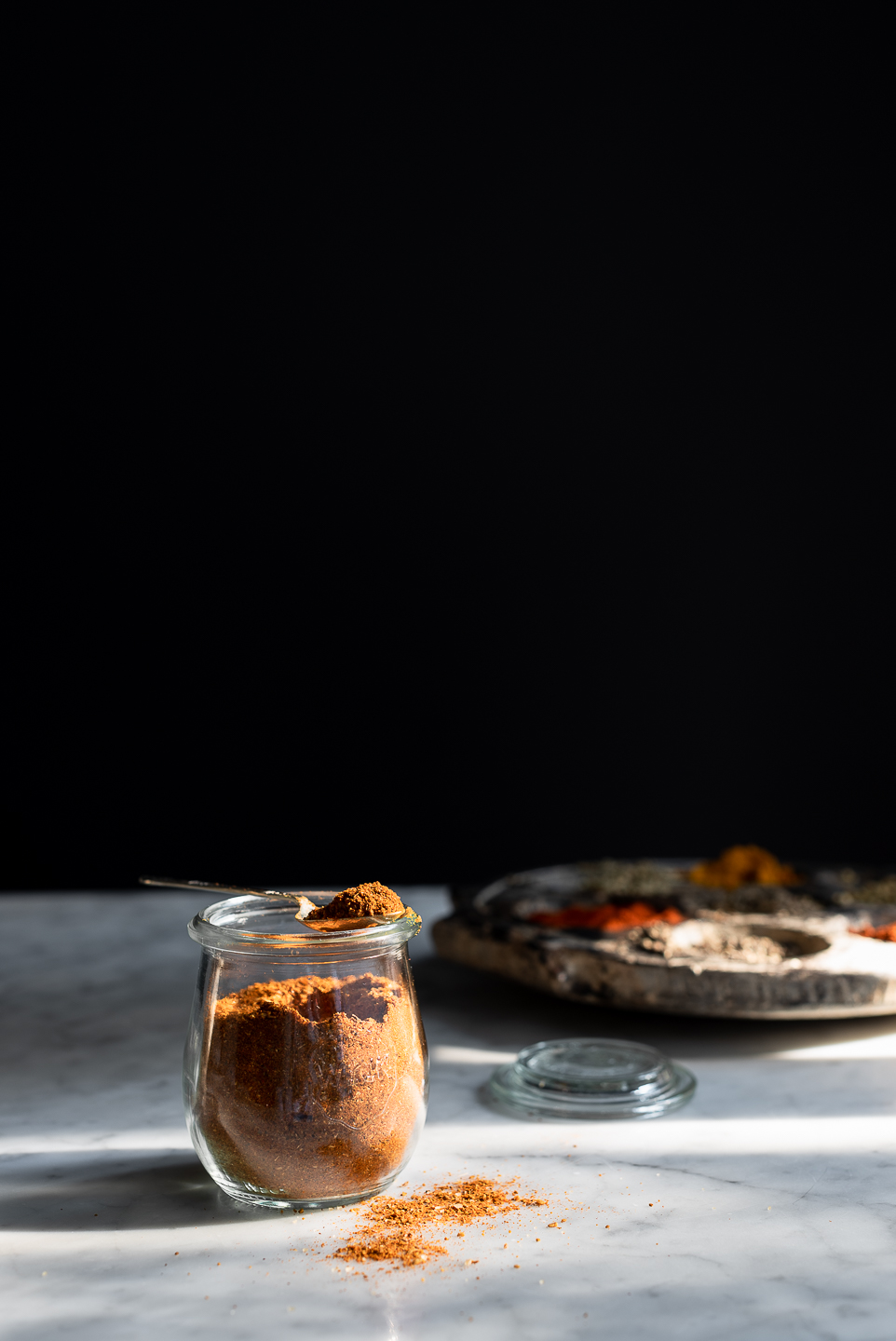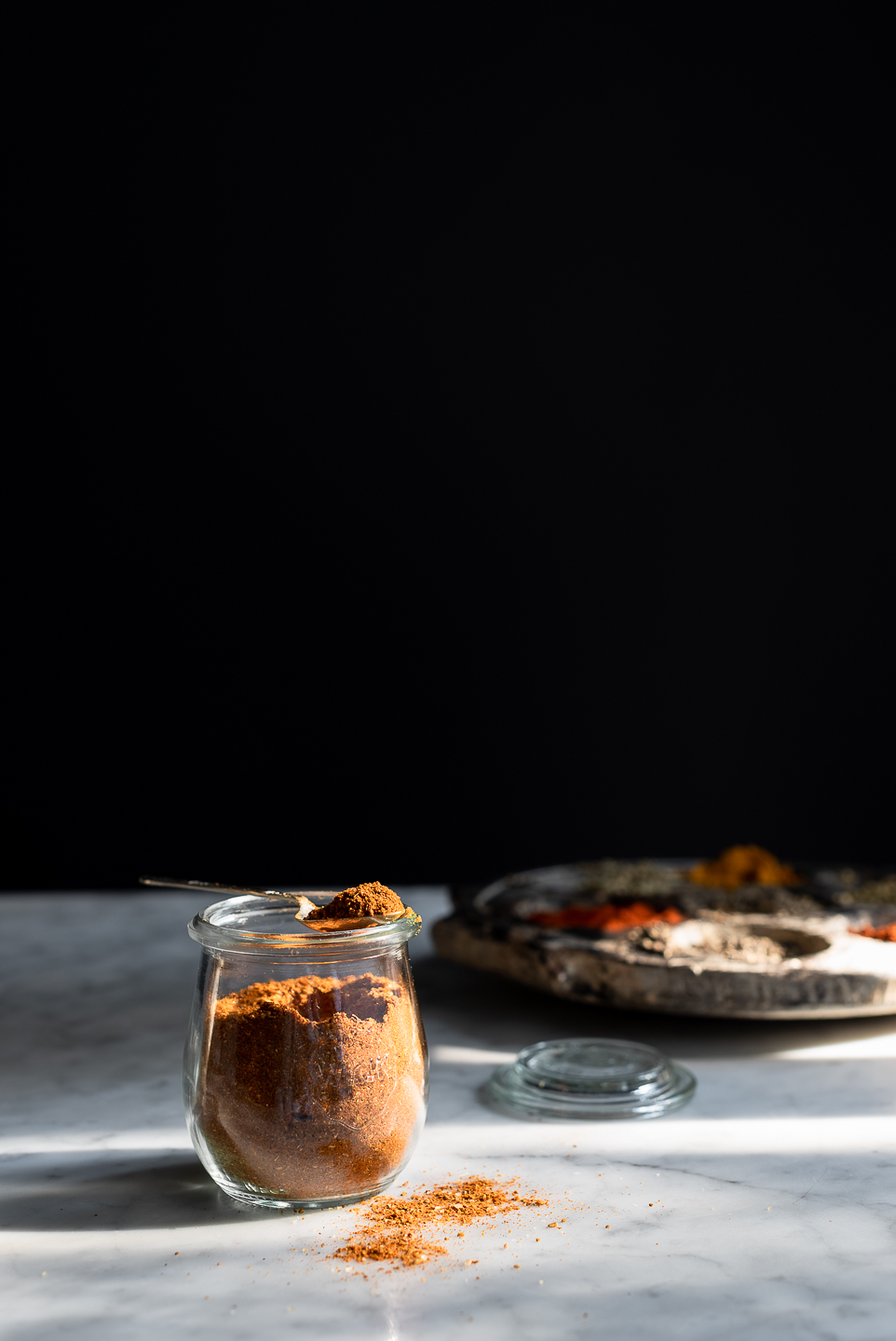 Homemade Ras el Hanout Spice (Recipe from the Beautiful Home Food)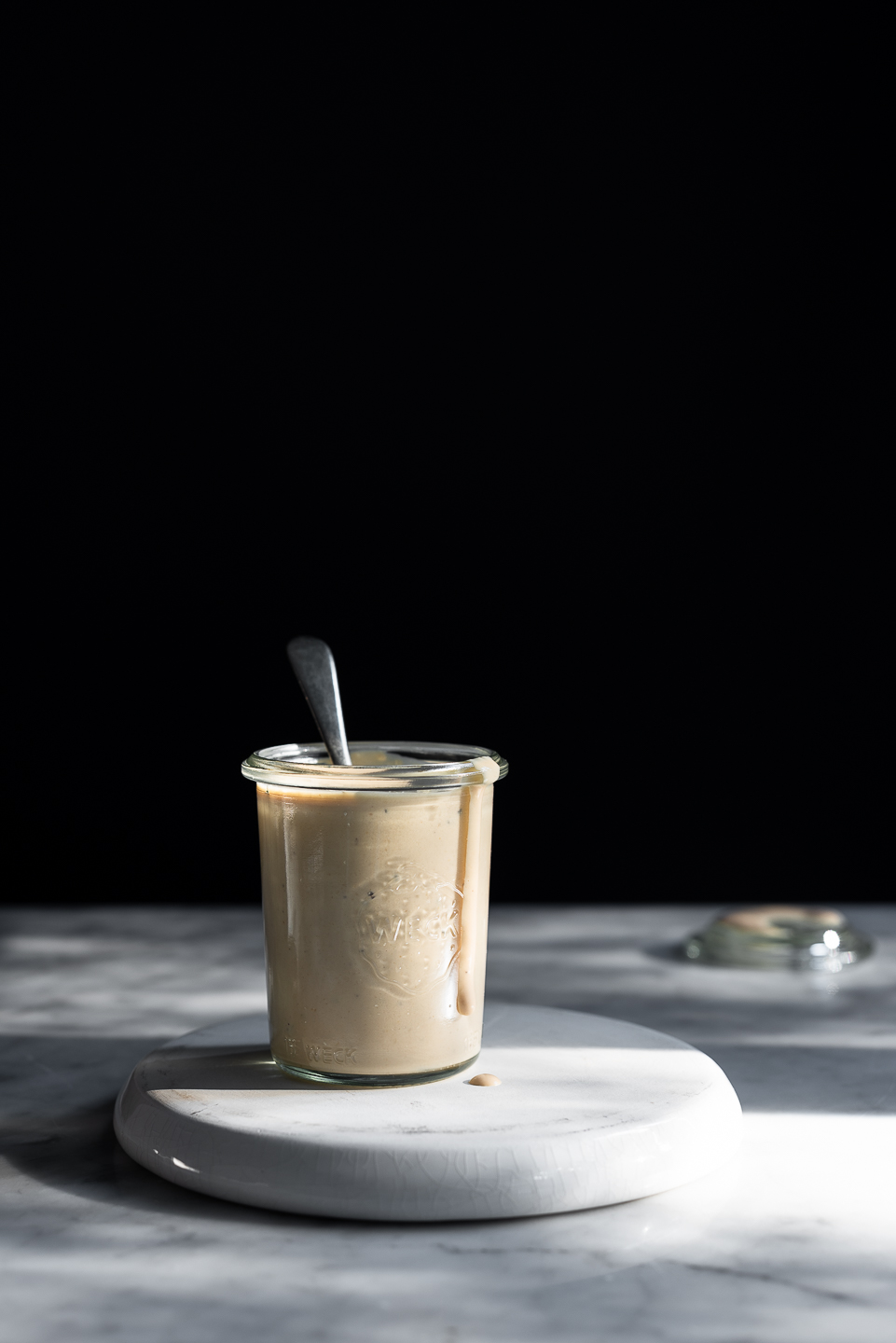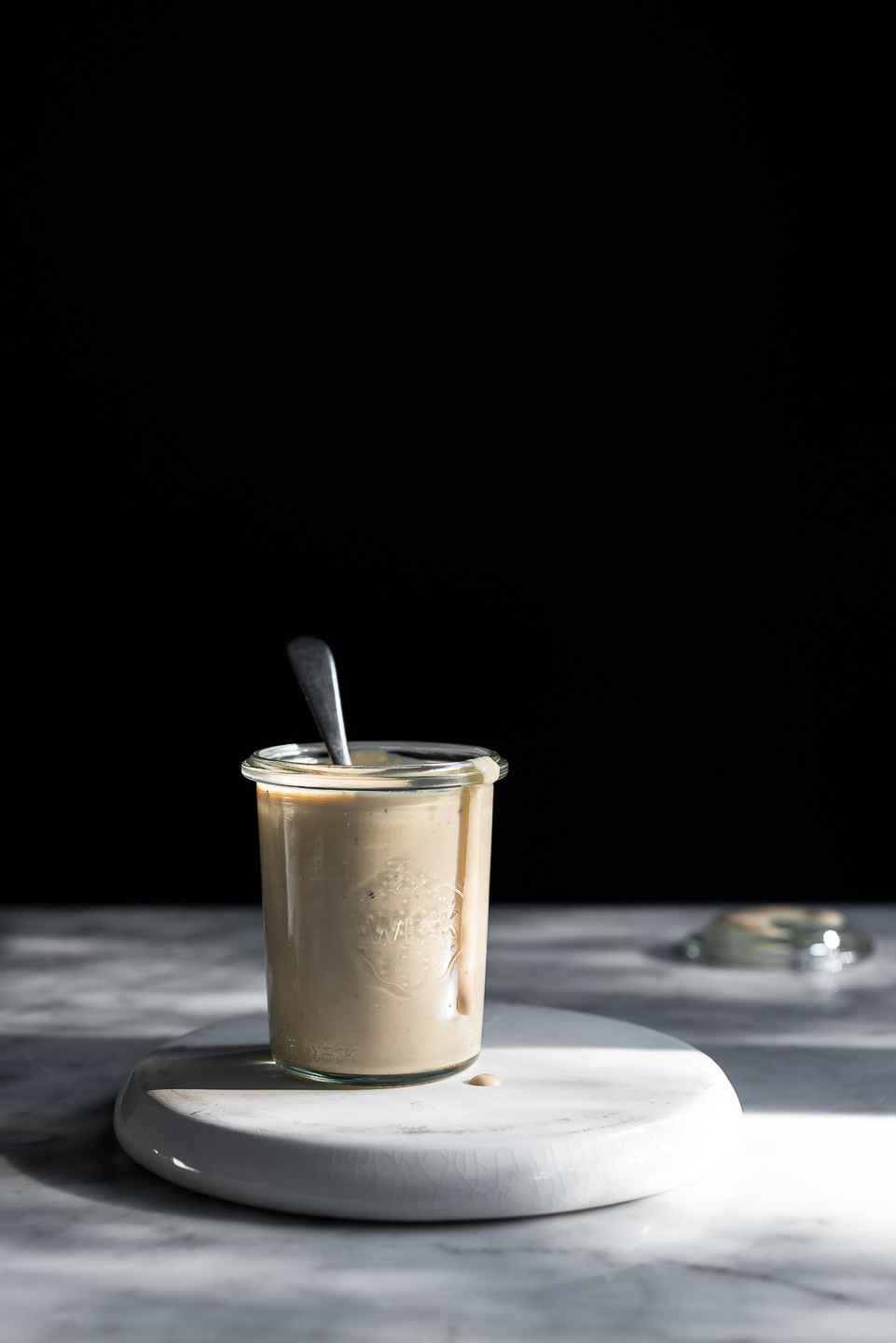 Satiny Tahini Sauce (Recipe from Beautiful Home Food)
Ras el Hanout Meatballs
Serves 4
For the meatballs
500g lean beef mince
¾ cup fresh breadcrumbs
1 egg
10ml (2 teaspoons) Ras el Hanout
a handful flat leaf parsley, roughly chopped
2 spring onions, thinly sliced
¾ teaspoon fine salt
freshly ground black pepper
Sauce
30ml (2 tablespoons) olive oil
1 onion, finely diced
1 garlic clove, minced
a thumb-sized knob of ginger, grated
10ml (2 teaspoons) Ras el Hanout spice rub
5ml (1 teaspoon) ground coriander
5ml (1 teaspoon) cumin seeds
5ml (1 teaspoon) smoked paprika
zest of 1 lemon
30ml (2 tablespoons) tomato paste
2 x 400g tinned chopped tomatoes
5ml (1 teaspoon) brown sugar
2 tablespoons currants
250ml (1 cup) chicken stock
400g tin chickpeas, rinsed and drained
Place all the ingredients for the meatballs in a large bowl and mix together by hand. Roll into 22 evenly sized balls. Chill for 30 minutes to firm up. Heat 1 tablespoon olive oil in 30cm Le Creuset Buffet Casserole. Over a medium high heat, brown the meatballs on all sides. Remove from the casserole and set aside.
Lower the heat to medium, adding another tablespoon of olive oil along with the onions. Sauté until soft, about 8 minutes. Stir in the garlic and ginger and cook for another minute. Add all the aromatics and lemon zest. Dry fry the spices until fragrant, a minute is ample. Stir in the tomato paste, chopped tomatoes, sugar, currants and stock. Season lightly with salt and black pepper. Return the meatballs to the pan and simmer until the sauce is reduced and the meat cooked through, about 25-30 minutes. Add the chickpeas and heat through.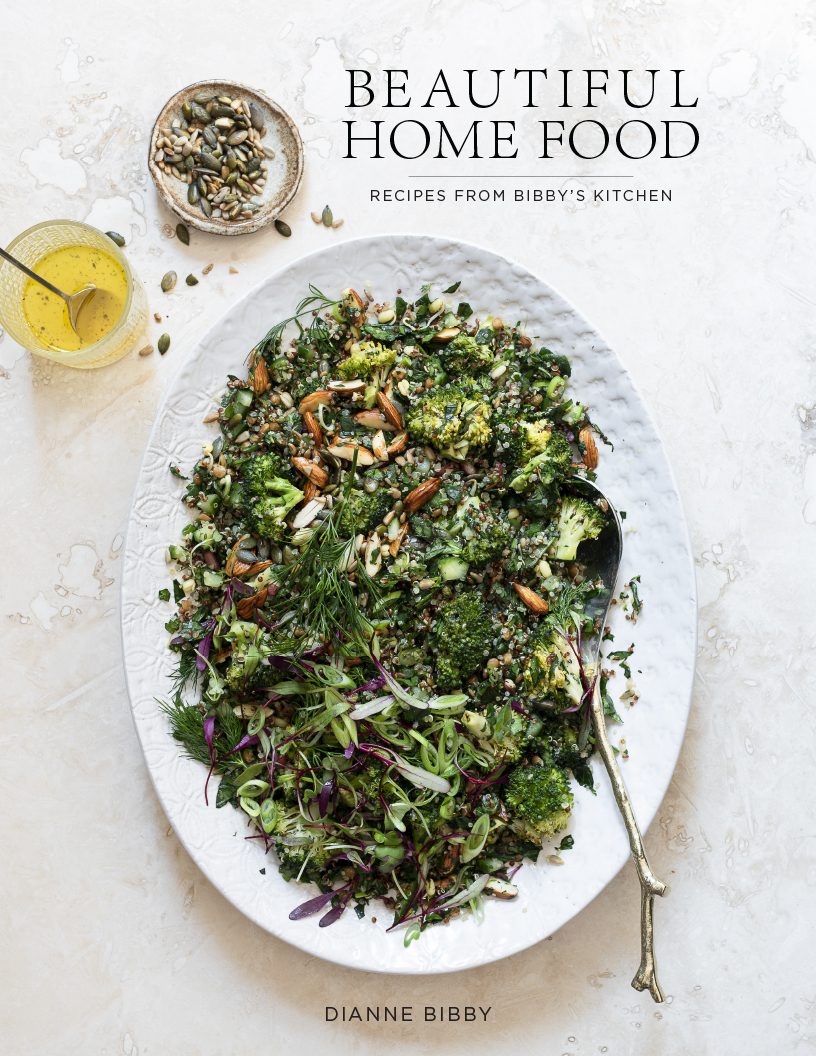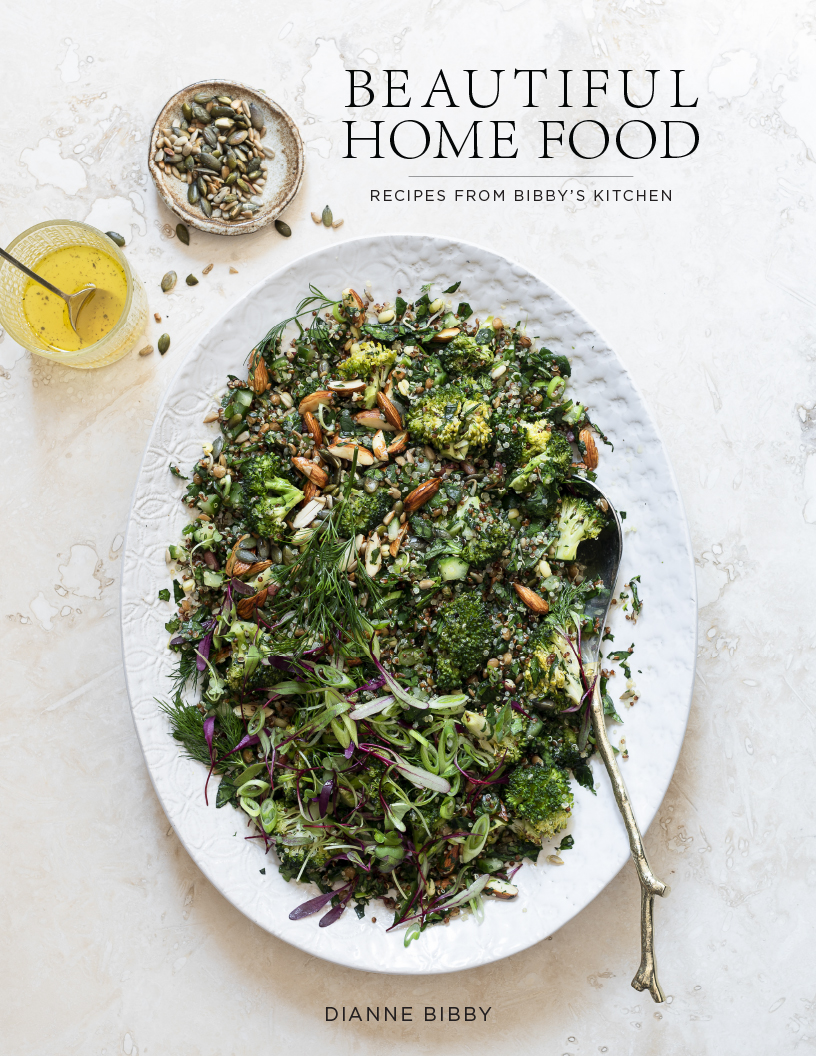 Top 3 Meatball favourites on the blog:
Creamy Swedish meatballs with mushrooms
Ottolenghi's Ricotta and oregano meatballs