My top 5 Meat recipes for Father's Day
15 June 2017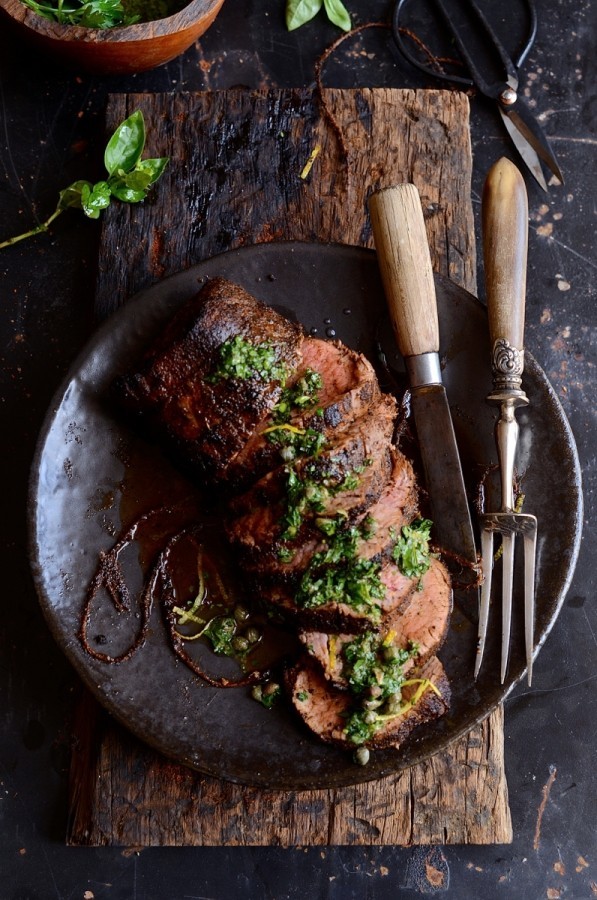 If you're gathering the clan this weekend and staying in for a home cooked Father's Day lunch, I have a pocket full of hearty meat dishes that are pan-moppingly good. Here's a collection of my Top 5 Meat recipes that are sure to impress the dads and everyone else seated around the table. I've included several alternative cuts of meat, each with a cooking method that plays to its favour.
Prized for its buttery soft, delicate texture, fillet is considered the Rolls-Royce of steers. Although it requires little effort in the way of cooking, accurate timing and sturdy flavoring is key to the success of this loin. A quick pan sear and then into the oven for a mere 25 minutes. This marinated Smoky fillet of beef is simple, quick and succulently juicy. I like to serve it with a fresh lemony salsa verde.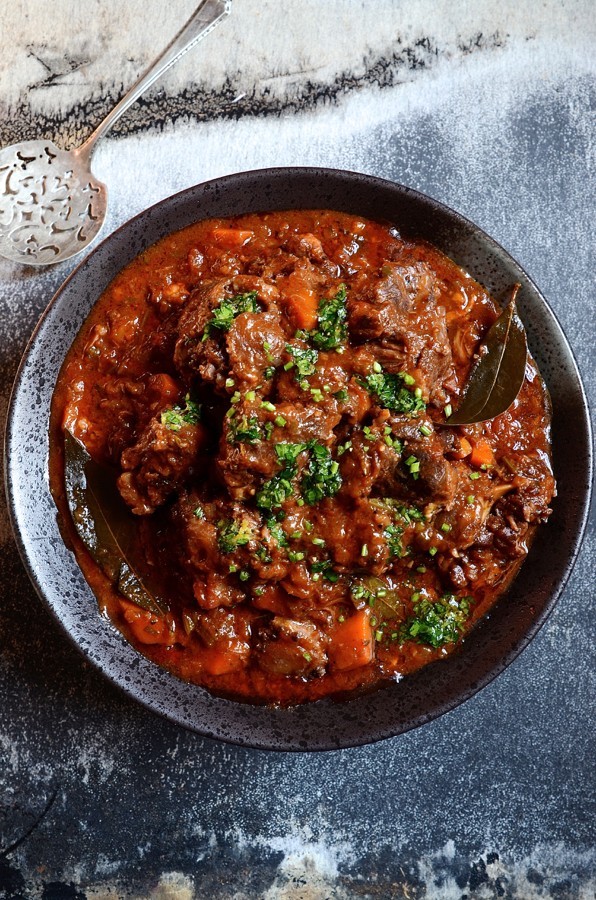 Oxtail is a waiting game. Fortunately the oven does all the work, eliciting mouthwatering gelatinous flavours while you get on with preparing the sides and dessert. The reward – a generous red wine sauce and spoon tender meat. Well worth the effort.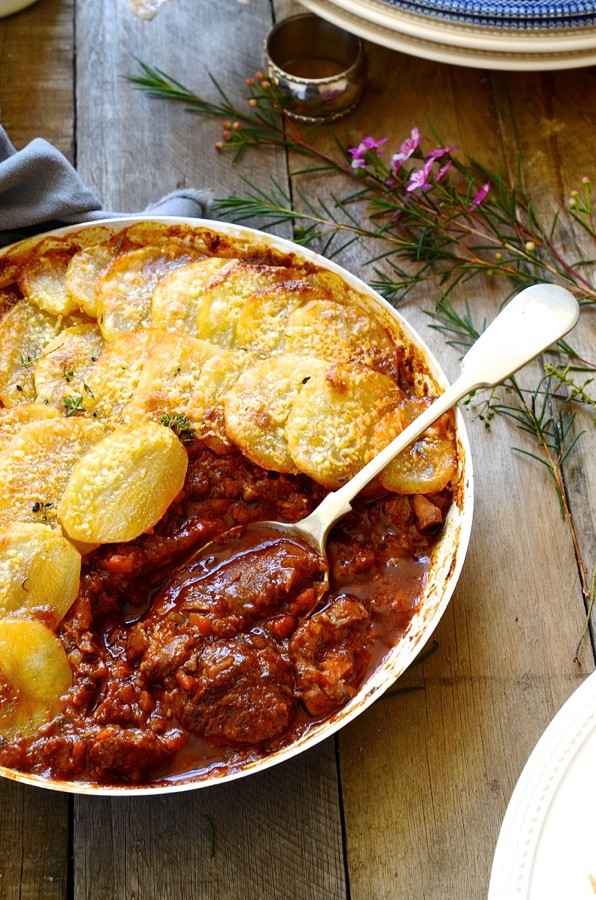 Another low and slow braise is my red wine beef stew topped with gruyere potato gratin. The meat is deeply flavourful and melting tender, a good match with the nuttiness of the gruyere cheese.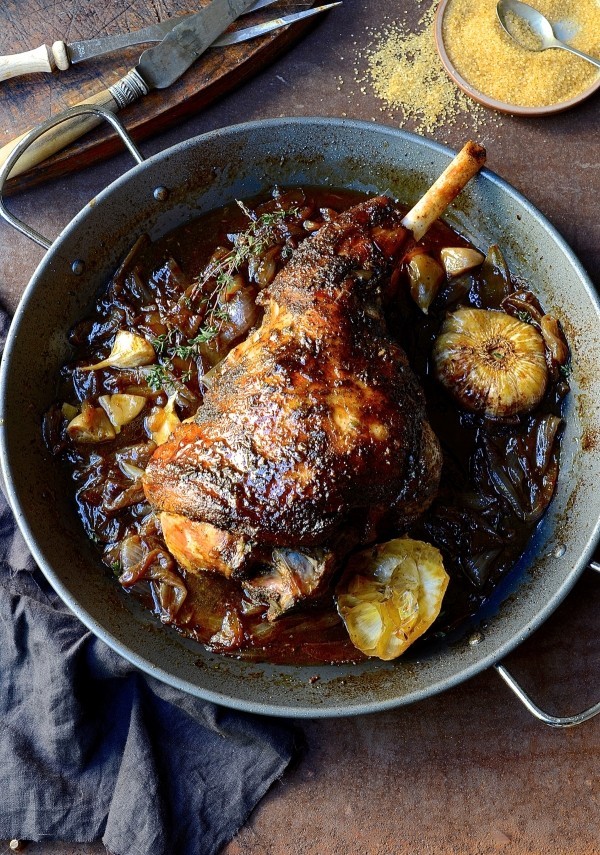 It's not surprising that one of the most popular meat recipes on the blog is this Roast leg of lamb. With a sticky caramelised onion and garlic pan marmalade, it's feast worthy. If by chance you can salvage some leftovers from the roast, transform them into a second dinner with this family favourite, Shepherd's pie. 
Casseroles are perfect for large-scale casual celebrations. This warming and aromatic pork tenderloin with mushrooms, caramelised shallots and a creamy sage and marsala sauce is rich and comforting.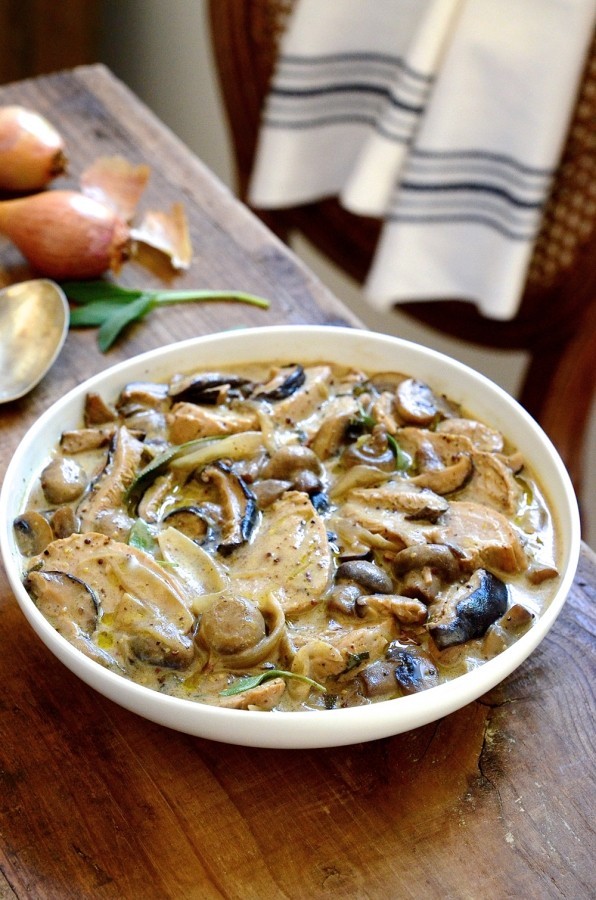 My 5 top Meat recipes for Father's Day