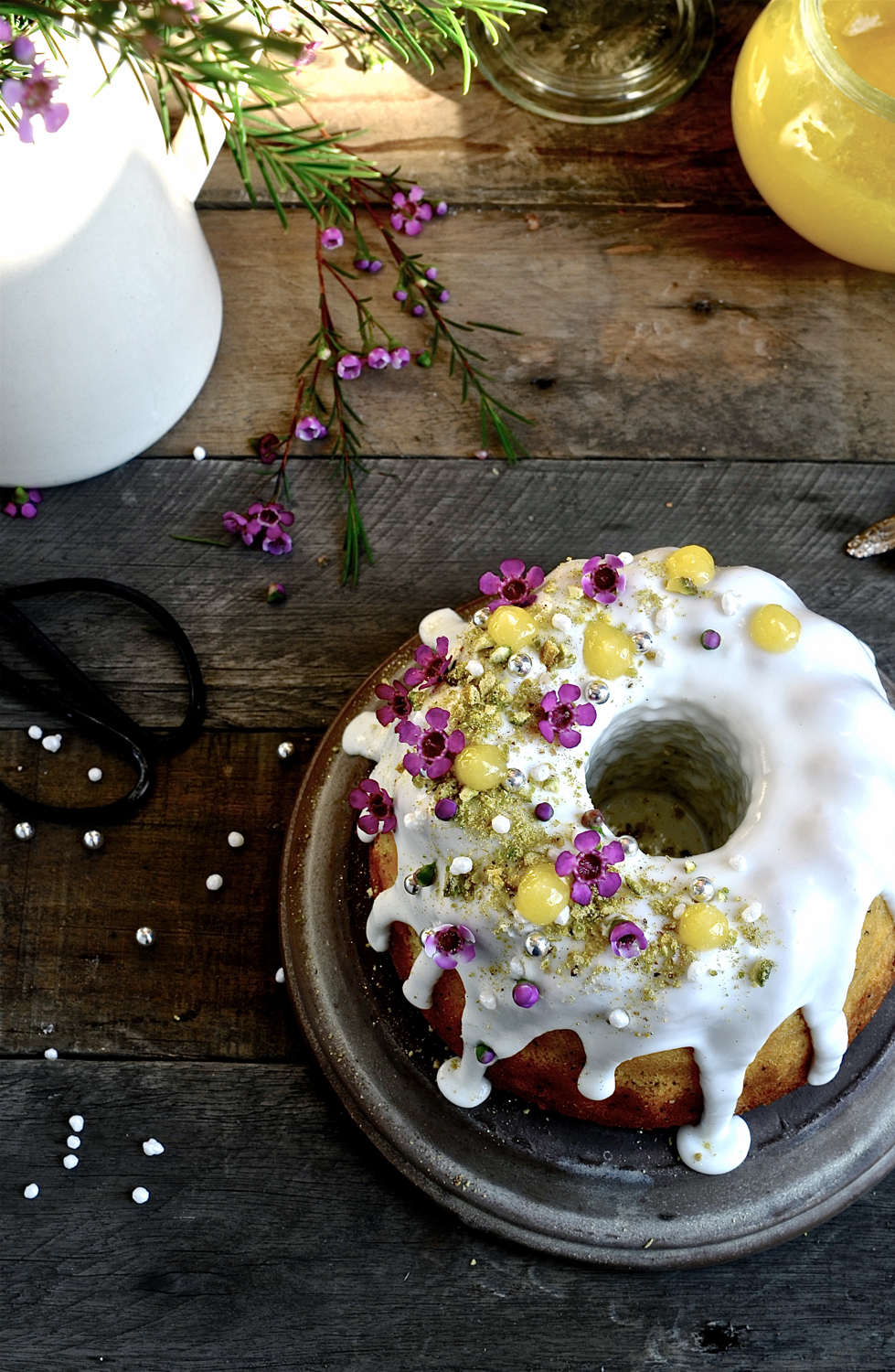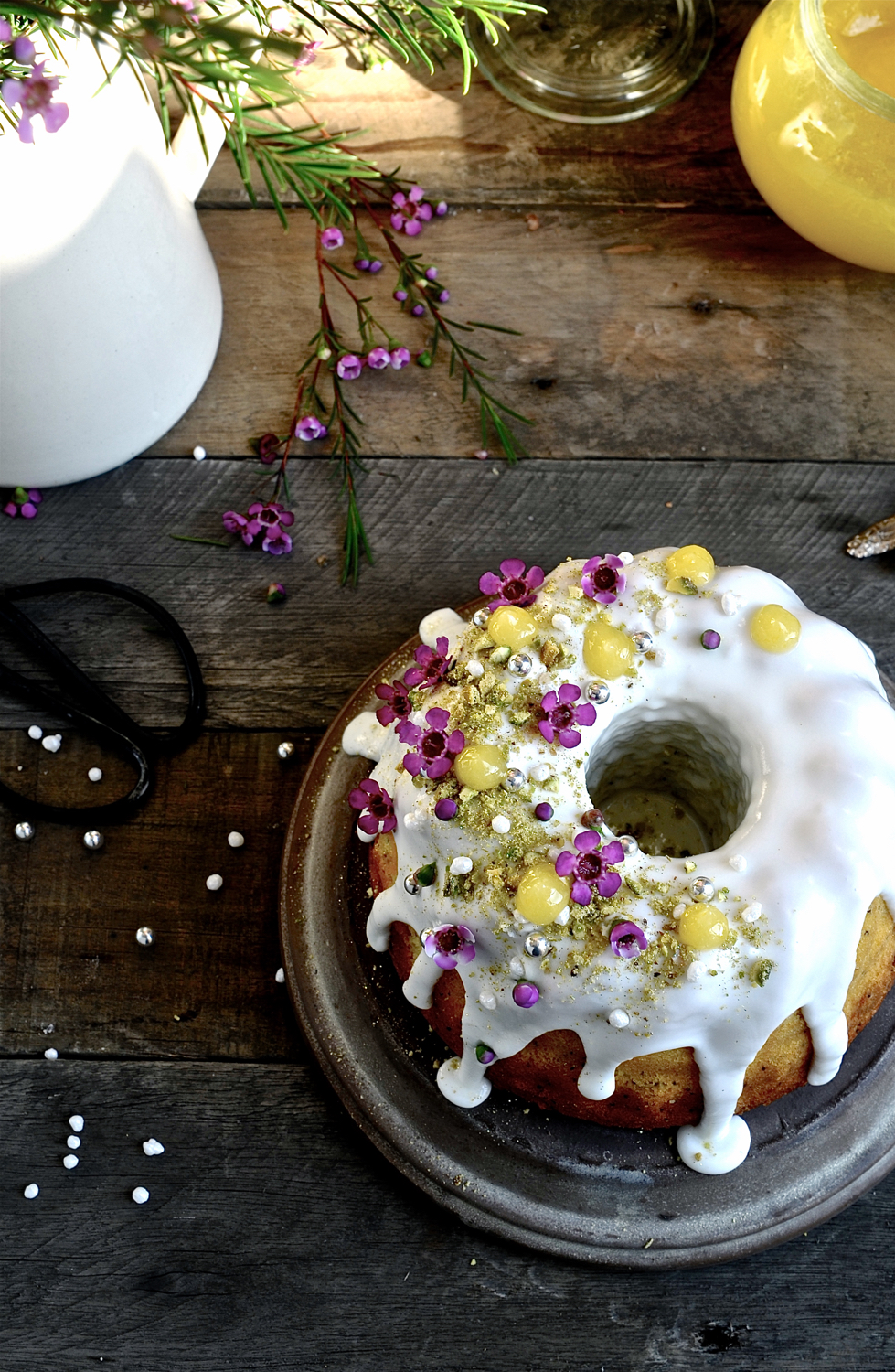 Balancing perfectly between sweet and tart, this Lemon curd and poppy seed Bundt cake is the quintessential teatime treat. The buttery taste and bright, lemony textured crumb make it a favourite baker's classic. It taste of nostalgia, like the cakes my grandmother used to make. Nothing too fancy, just honestly good cake.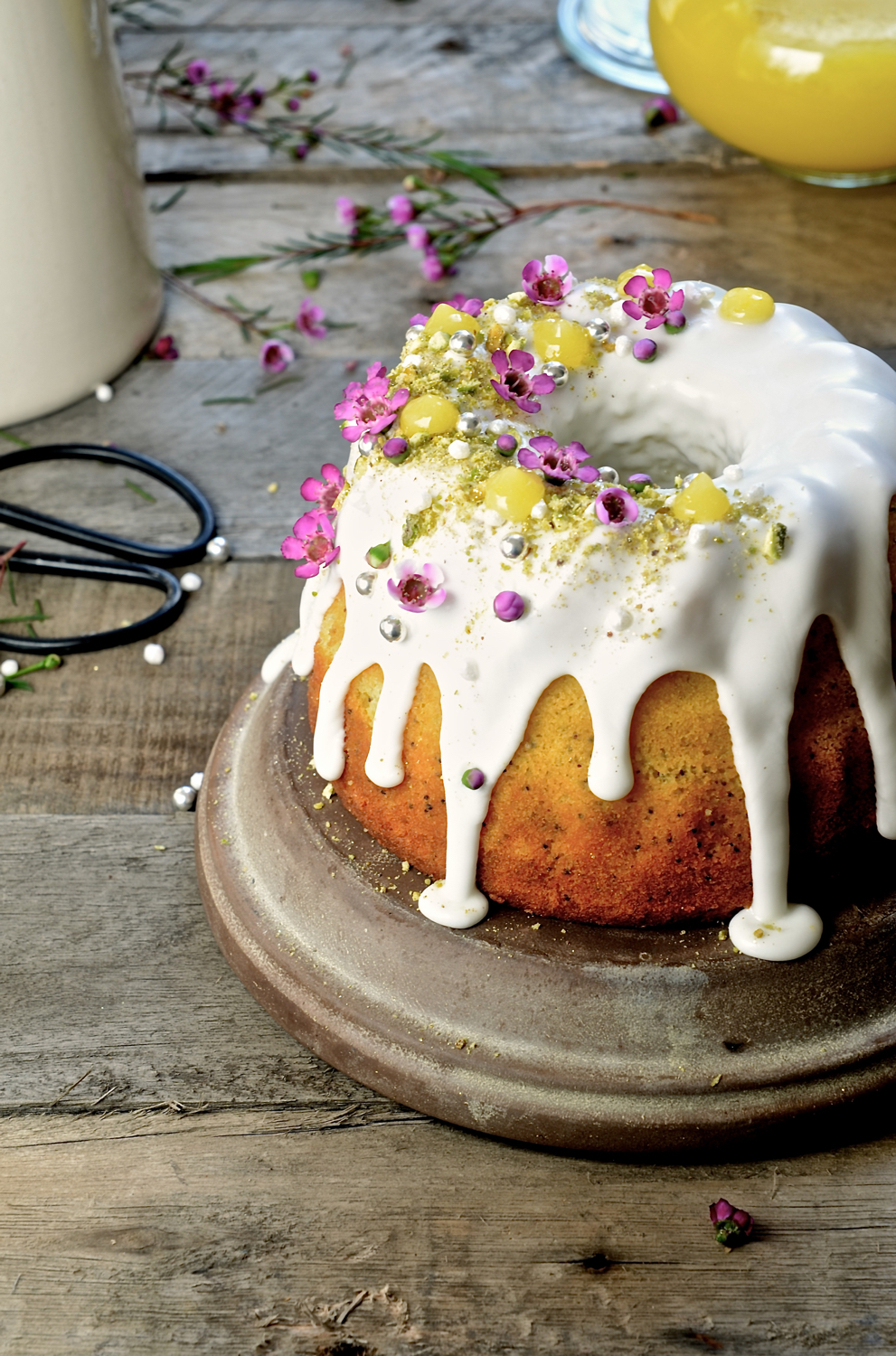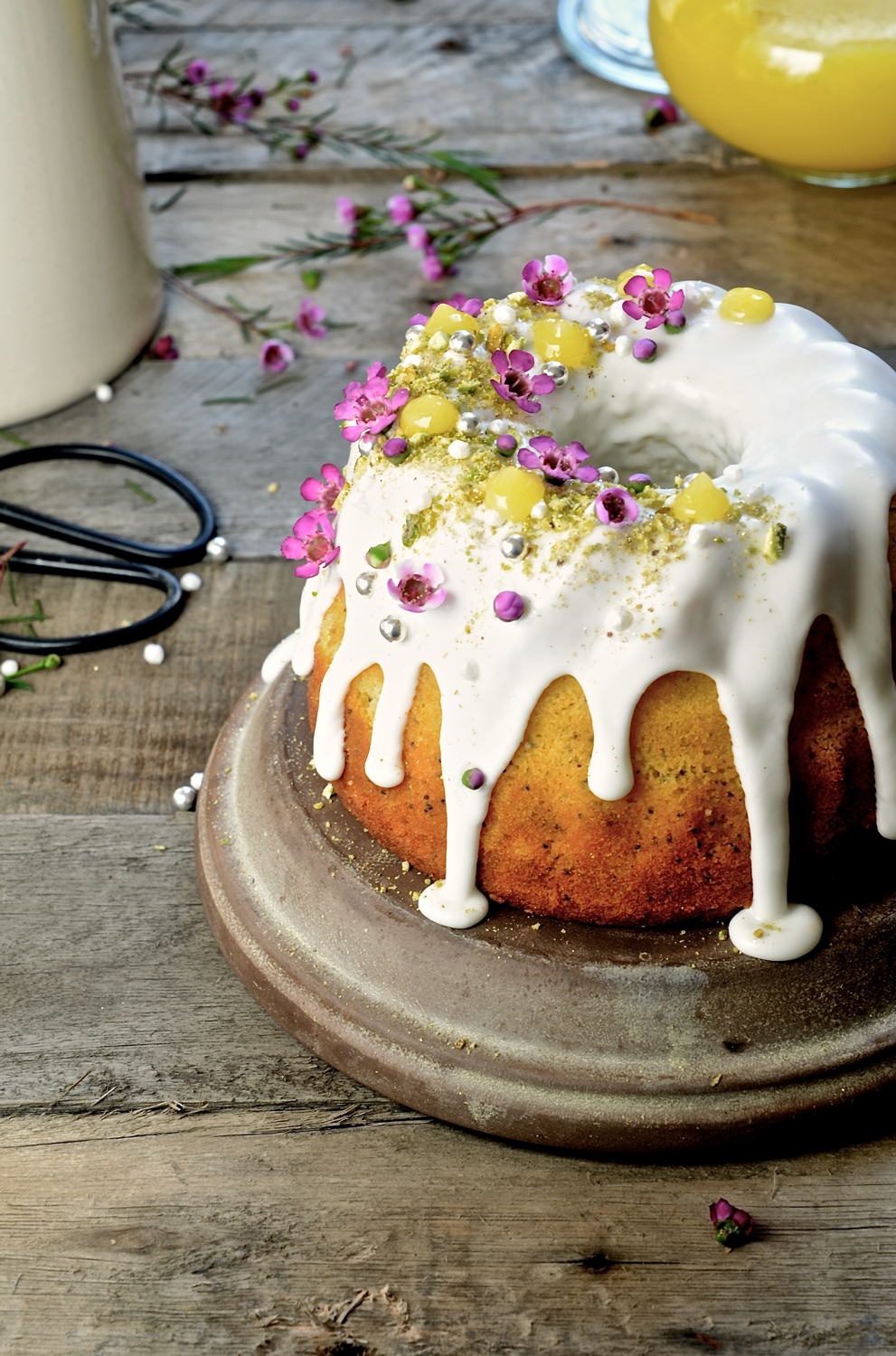 I've used lemon curd in both the batter and mixed into the whipped cream to serve alongside the cake. If you need a reliable, easy lemon curd recipe, this one is my go to recipe 4-minute lemon curd. A store-bought lemon curd will do if you're time-strapped, although the flavour of homemade is so worth while.
The glaze is a classic royal icing, which can be a bit sweet. It does however do a good job of sealing the cake and helps to keep it moist. Water icing is lighter but quite transparent and won't yield a clean white gloss. I add a squeeze of fresh lemon juice to the icing to counter the sweetness. Failing that, a light lemon syrup will be my next option.


Lemon curd poppy seed Bundt cake
Serves 12
125g butter, room temperature
220g castor sugar
4 eggs
zest of 1 lemon
30ml lemon juice
2 tablespoons lemon curd
2 tablespoons poppy seeds
180g self raising flour
40g ground almonds
pinch of salt
120g (1/2 cup) sour cream, room temperature
Royal icing
1 egg white
200g (1 1/2  cups) confectioner's sugar, sifted
2 teaspoons lemon juice
Preheat the oven to 180º C. Grease a Bundt tin with butter or non-stick baking spray. Place the butter and castor sugar in a mixing bowl and whisk until light and fluffy. Add the eggs one at a time, beating well between each addition. Add the lemon zest, juice, curd and poppy seeds, giving the mixture a quick pulse to incorporate. At this point, the butter will tend to curdle, but it'll come together when the dry ingredients are added.
Sift the flour, ground almonds and salt together. Add the sifted flour and sour cream alternately in two stages. Mix to combine without over-beating. Spoon into the Bundt tin, smooth over and bake for approximately 40 minutes or until a skewer comes out clean. Remember that the size of your tin will determine the baking time. If the Bundt tin is x-large, the batter will be spread out thinner and possibly only require 30-35 minutes.
Allow the Bundt to cool completely before turning out. This is one of the secrets to achieving an intact and well shaped Bundt. If you turn the cake out while it's still hot, it will stick to the base and crumble!
For the royal icing, mix the egg white, sifted sugar and lemon juice together until the glaze is smooth and glossy. The consistency should be quite thick to prevent it running off the cake. Drizzle over the cooled Bundt and decorate with lemon curd, fresh flowers and sugar dragees. Serve with whipped cream and an extra dollop of lemon curd.
You might like to try these citrus and lemon-inspired recipes too:
Vanilla and orange cake with grapefruit curd
Lemon curd yoghurt creams with syrupy summer berries
Blueberry semolina tea loaf with lemony drizzle