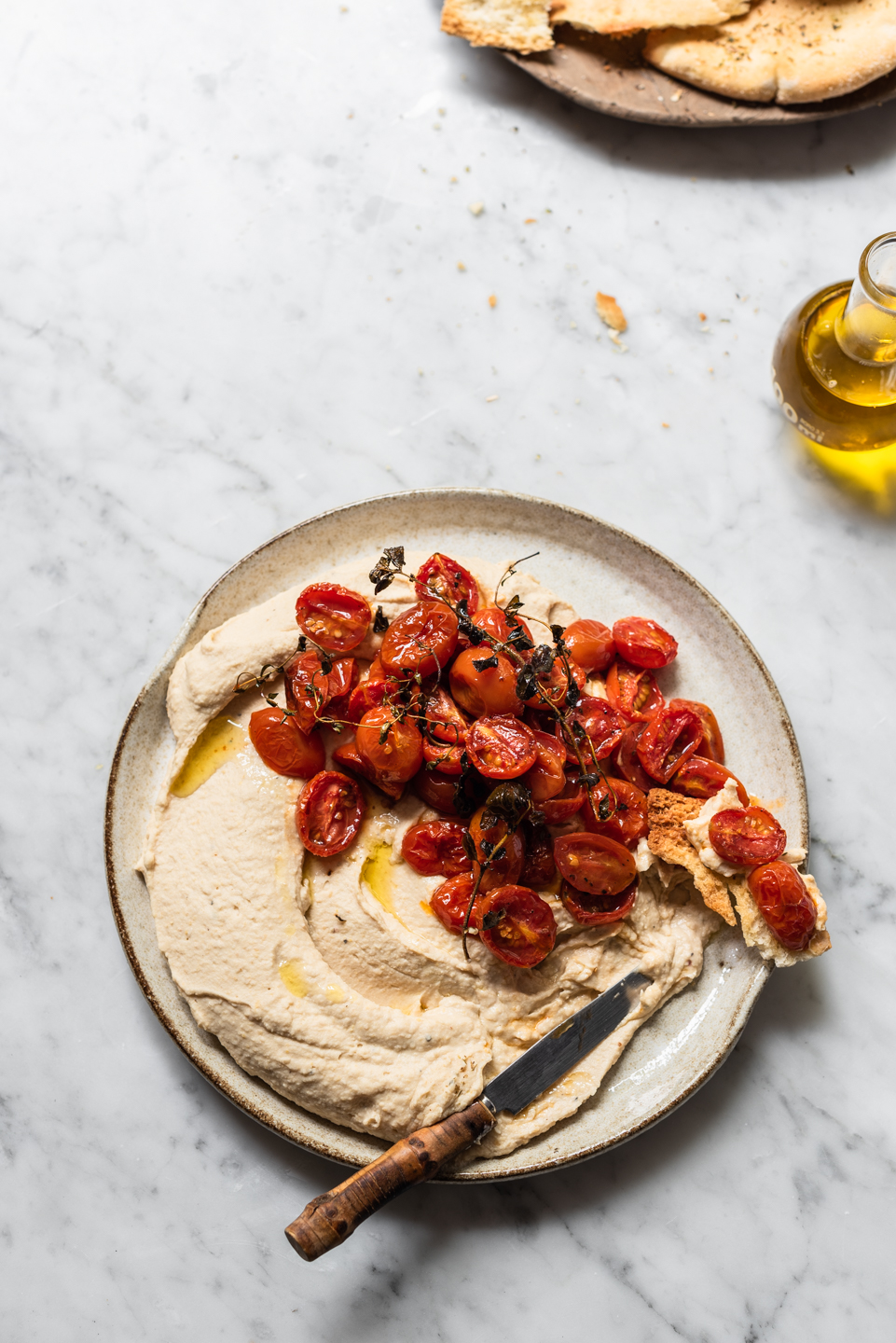 With markets overflowing with sun-ripened tomatoes, now is the time to take full advantage of this glorious fruit, come vegetable.  And to help make the most of it, I've compiled a list of delicious recipes to make with tomatoes. Each one hinges around this basic but indispensable  kitchen staple.
I once ordered hummus as part of a starter course for our table of four.  I ate it spoon by spoon, no bread, nothing. Just hummus. We had to order more. Such is the compulsion when faced with a good hummus. I love this kind of eating, more like grazing, really. It's one of the most popular ways to mingle over food – unhurried and very communal. And it tastes infinitely better topped with candied roast tomatoes. My kind of everyday feasting.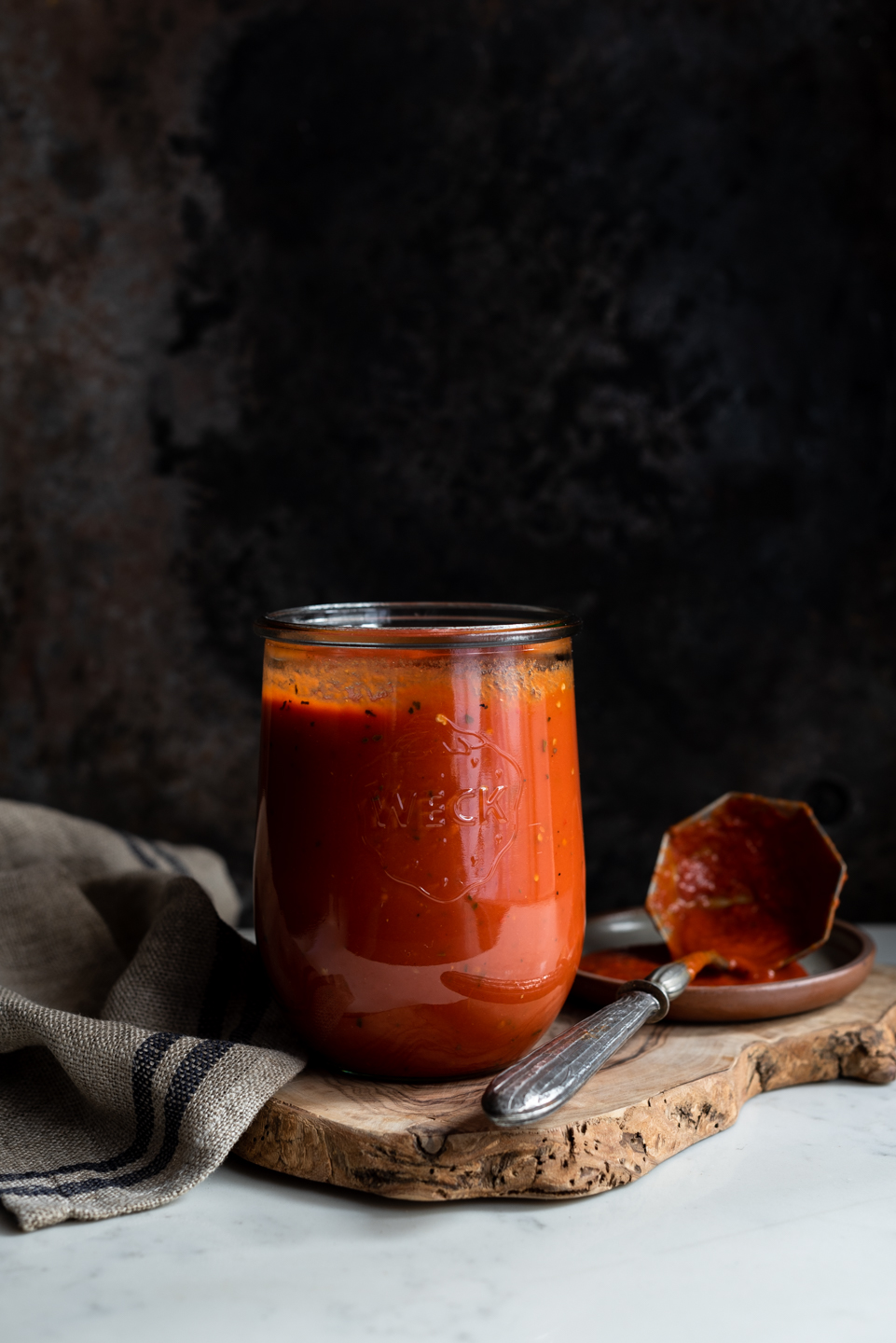 Every kitchen needs a good Napoletana sauce. This is that recipe. I've used it more times than I can remember. It's unbreakable. And one of the most hard-working recipes in my kitchen. It's from the Bibby's Kitchen cookbook. You can find it Here.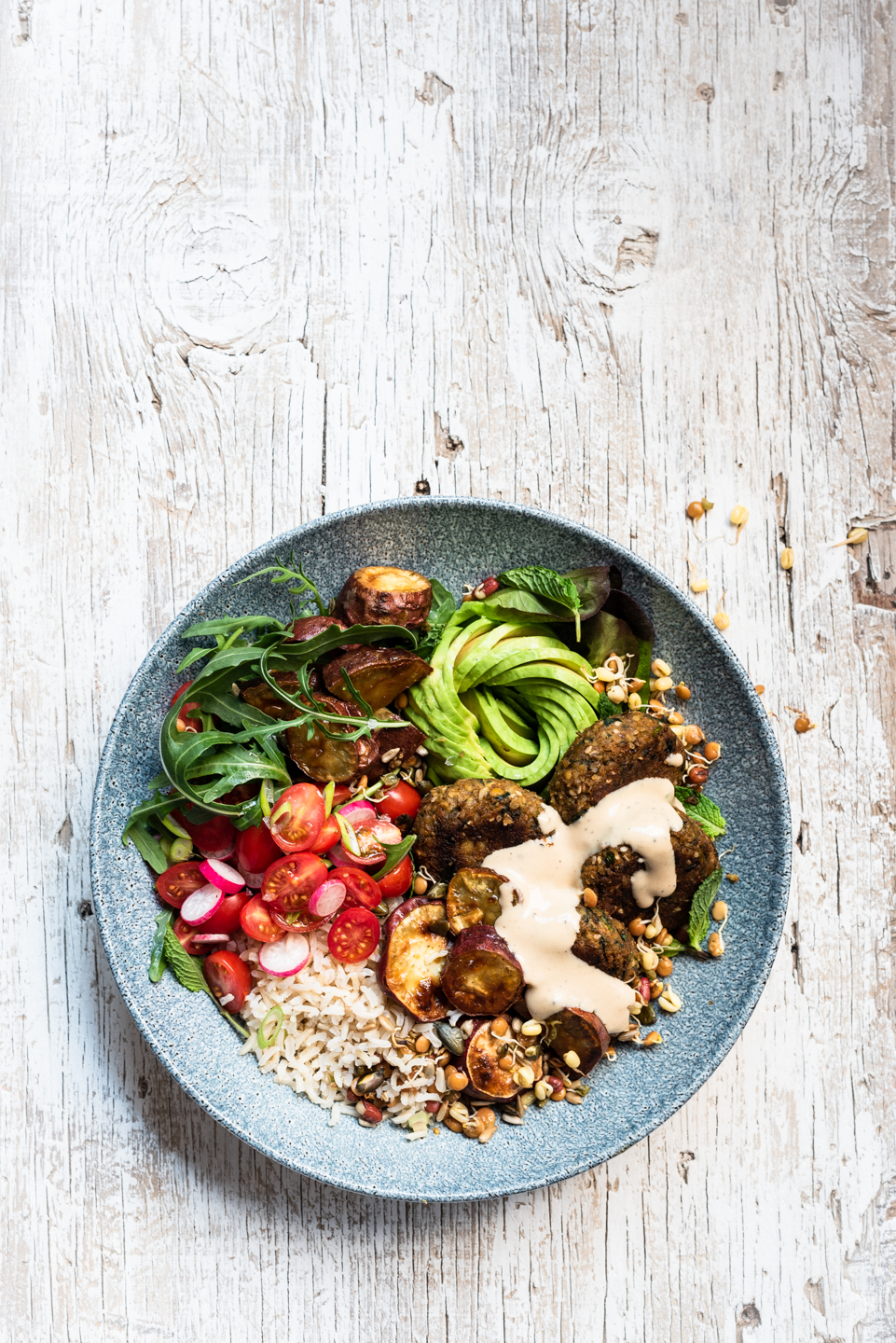 The definition of a Buddha bowl is broad. Anything goes really, as long as it's crammed with wholesome foods that nourish and restore balance. For me, this means plant colour – lots of it – and plenty texture, enough to chew on and not feel short-changed. I could eat this Spinach and Quinoa buddha bowl everyday and be very happy about it.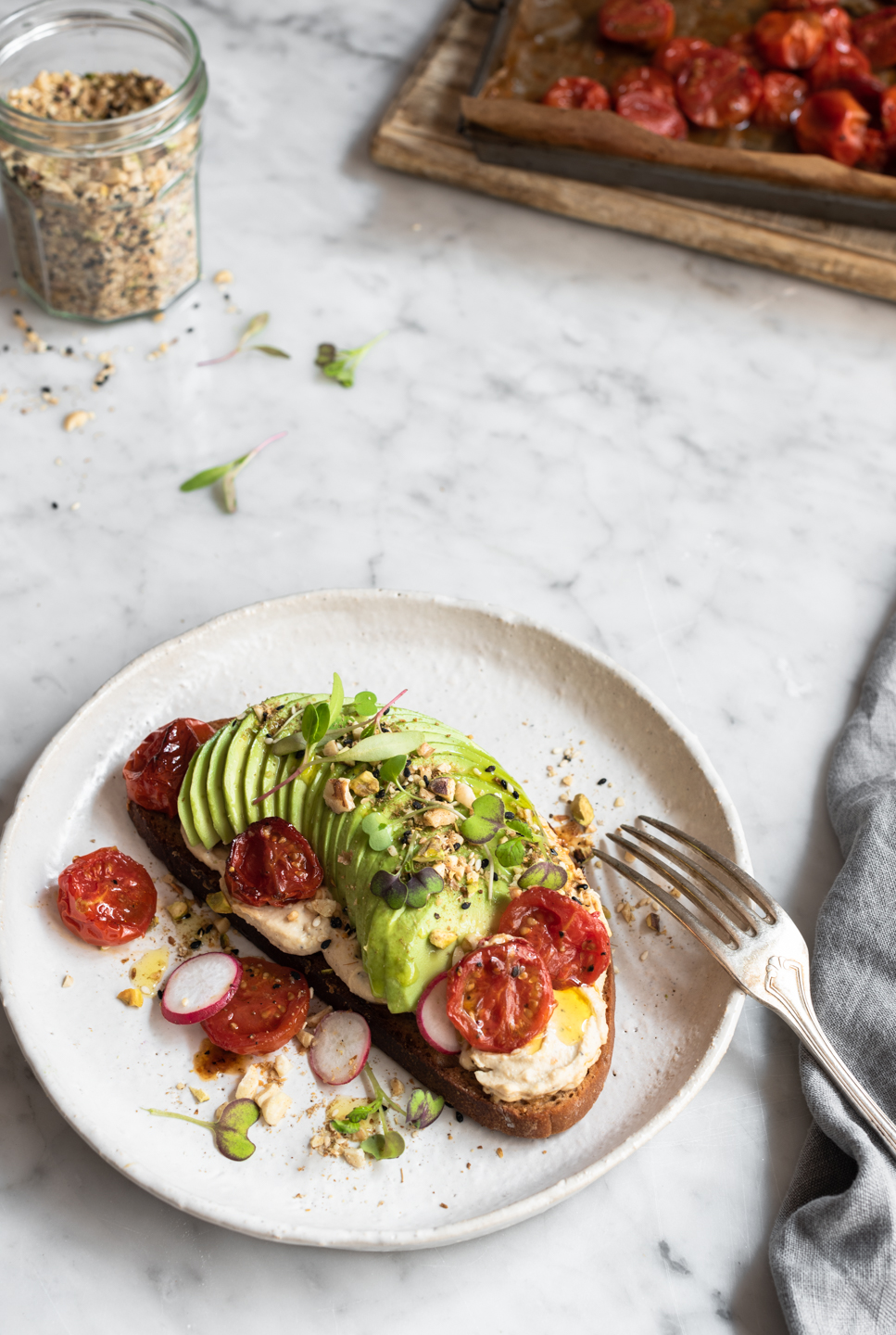 While avocado toast is nothing new, the combination of toppings is as varied as they are interesting. I've eaten more than my fare share but this Middle Eastern Avocado toast is my latest obsession.
The combination may sound unlikely, which it is, but there's nothing quite as refreshing as a watermelon salad. The recipe is from the salad chapter of my book. The cherry and mint dressing is sublime.
Usually reserved for summer fruits, these free-form tarts are game for savoury fillings too – roast butternut and spinach would be my next stop, maybe with torn chunks of blue cheese and pine nuts. Without question, there needs to be cheese. At least one kind but two is obviously better. As seasonal eating is the first rule of thumb to harnessing nature's true flavours, summer tomatoes were an obvious choice. This Tomato galette is drizzled with a zesty basil oil just before serving. As you can image, it tastes pure Italian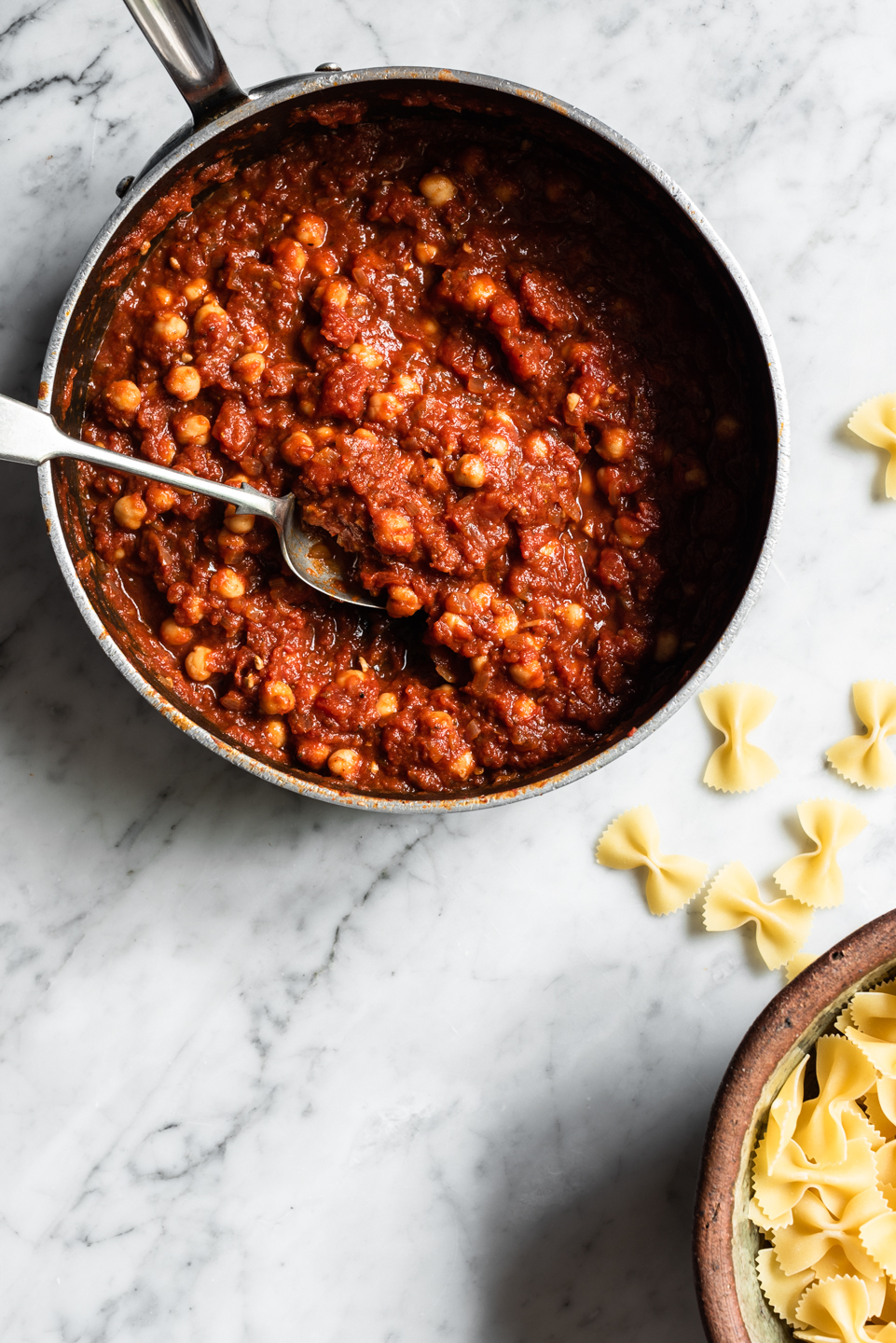 It's been in the top 10 recipes on the blog for 2 years straight. It has to be good, right? You'll find the recipe for this Spinach and chickpea pasta here.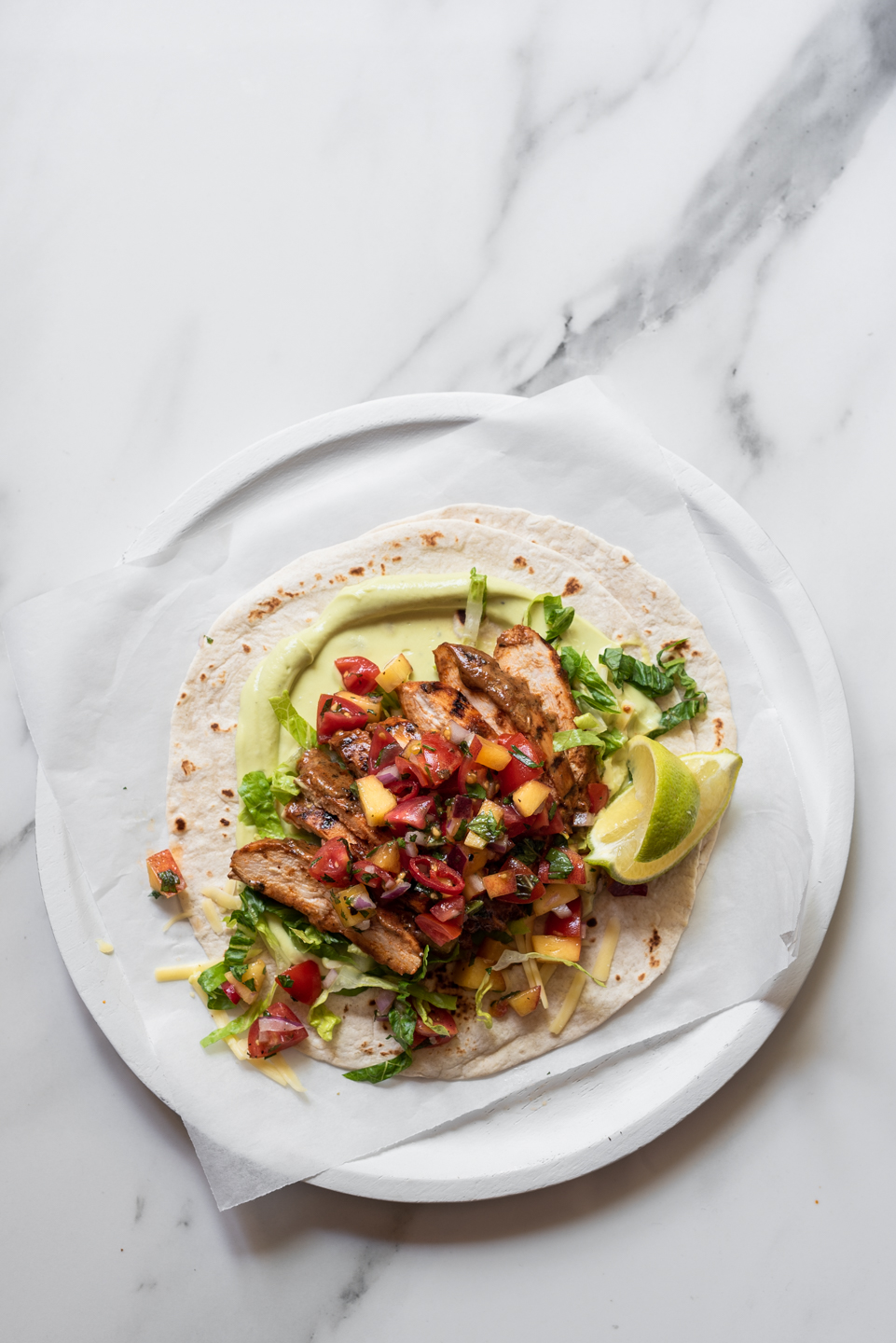 Tacos are summer's best food parcels. They happily accept a host of flavourful fillings. Slathered with avo cream, crunchy lettuce and a zingy salsa, these Harissa chicken tacos are best eaten, poolside, with something icy to wash them down. With all this deliciousness wrapped in warm tortillas, it's easy to see why Mexican food continues to hold course as the best way to get a serious flavour fixing.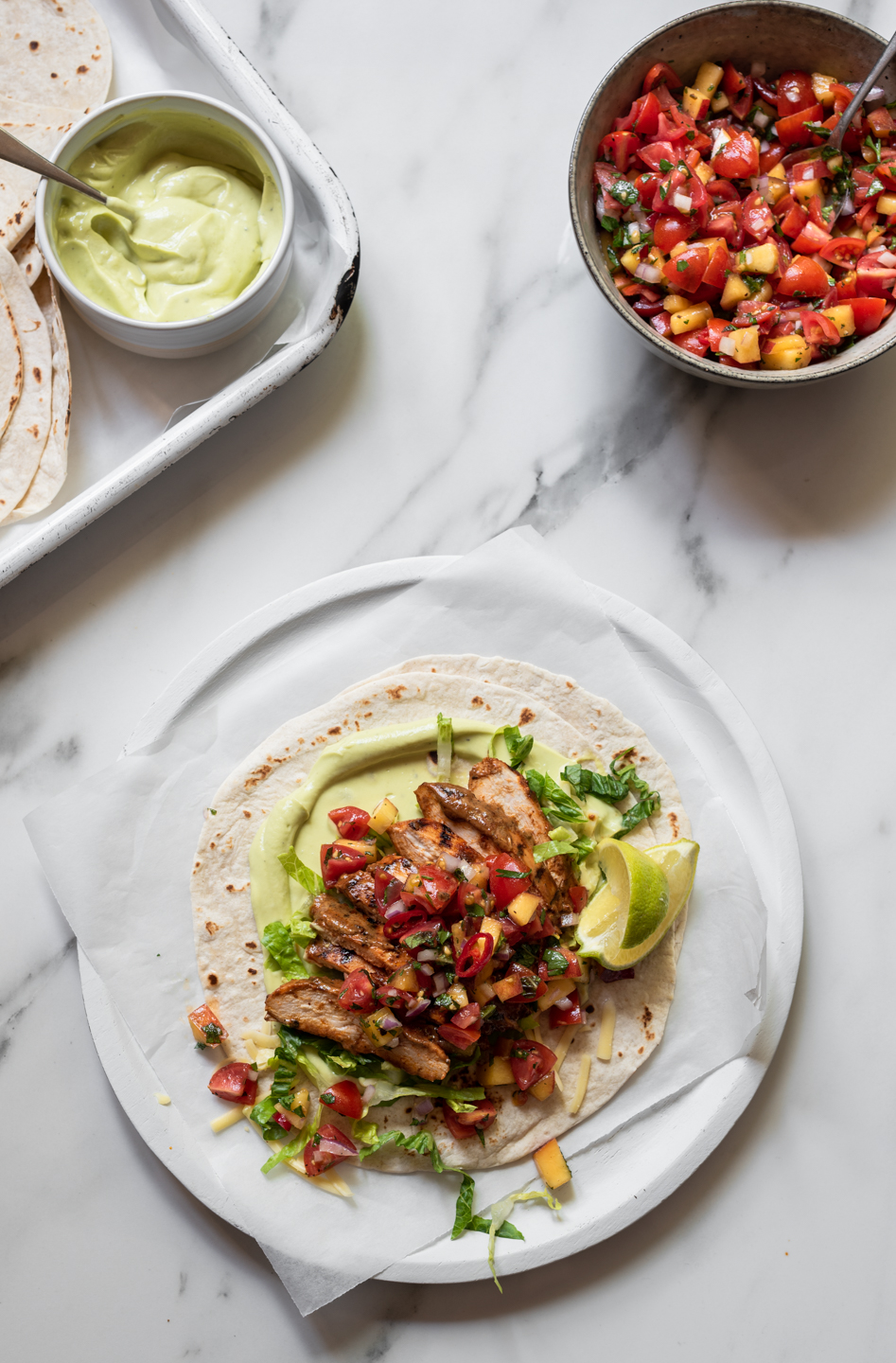 The Italians are masters at cooking simply. With only a handful of ingredients, they can elicit groans of contentment. This Linguine with shrimp and fresh tomato sauce is testament to how clean flavours can sing without much coercing.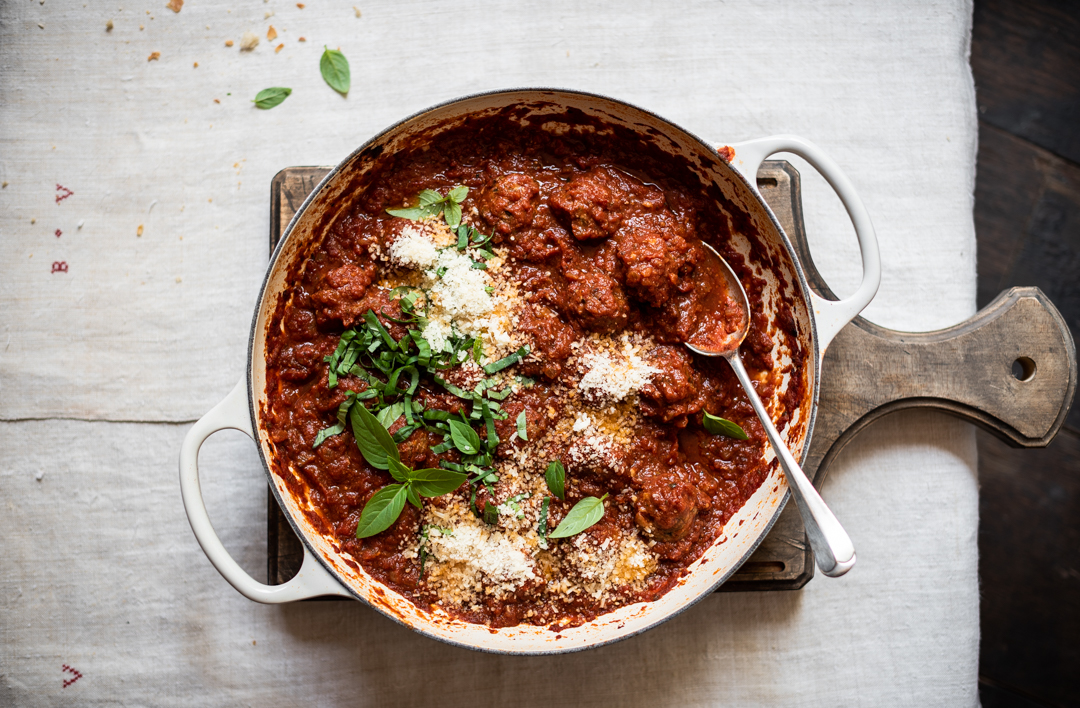 Everyone has a favourite meatball recipe, don't they? These Parmesan meatballs with sundried tomato sauce is ours. A good meatball recipes cannot exist without a stellar sauce. It's what holds the whole affair together. And of course, tinned tomatoes do their thing without much fuss at all.
PS. We've resumed our cooking classes for 2023. For details, please check above for availability.