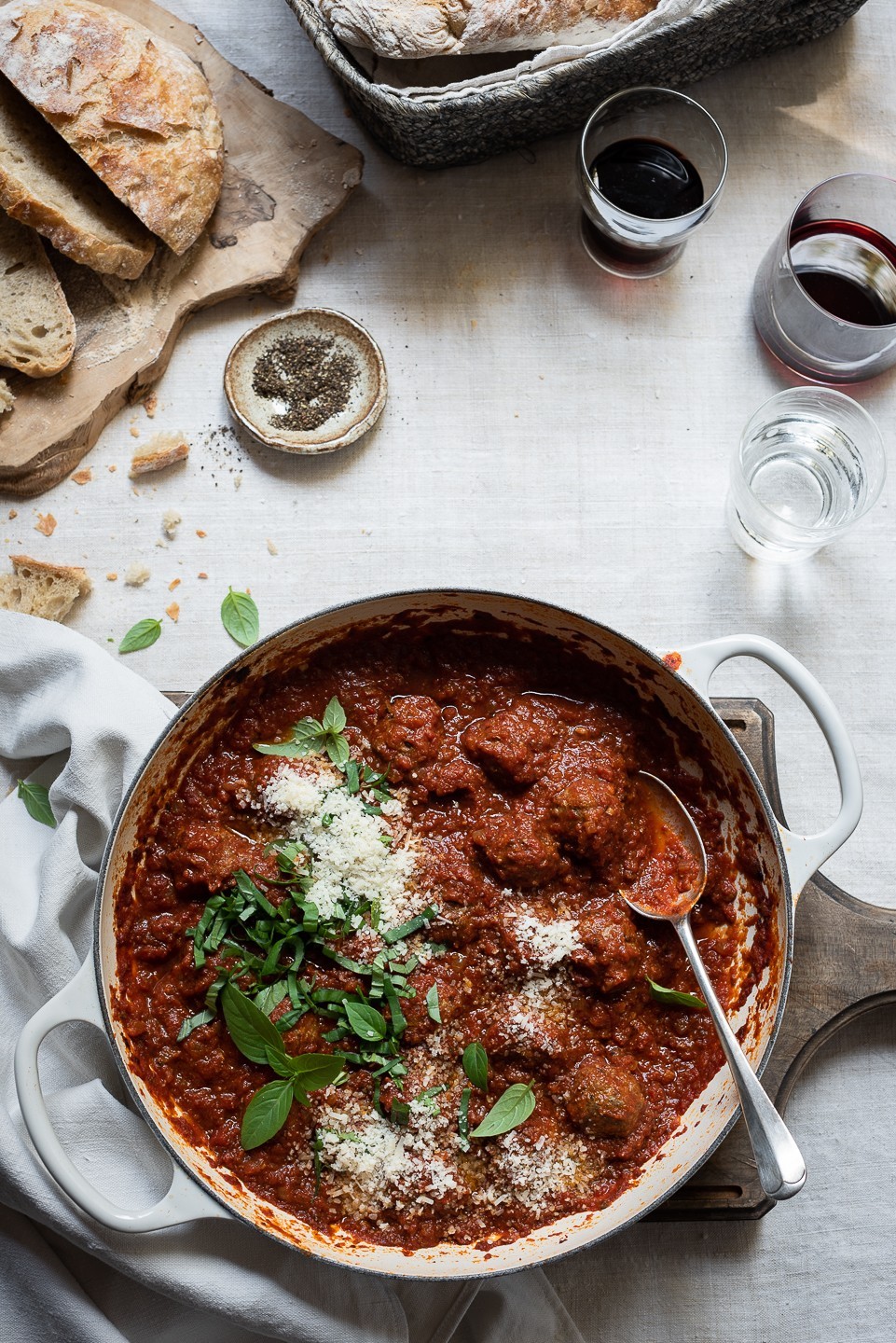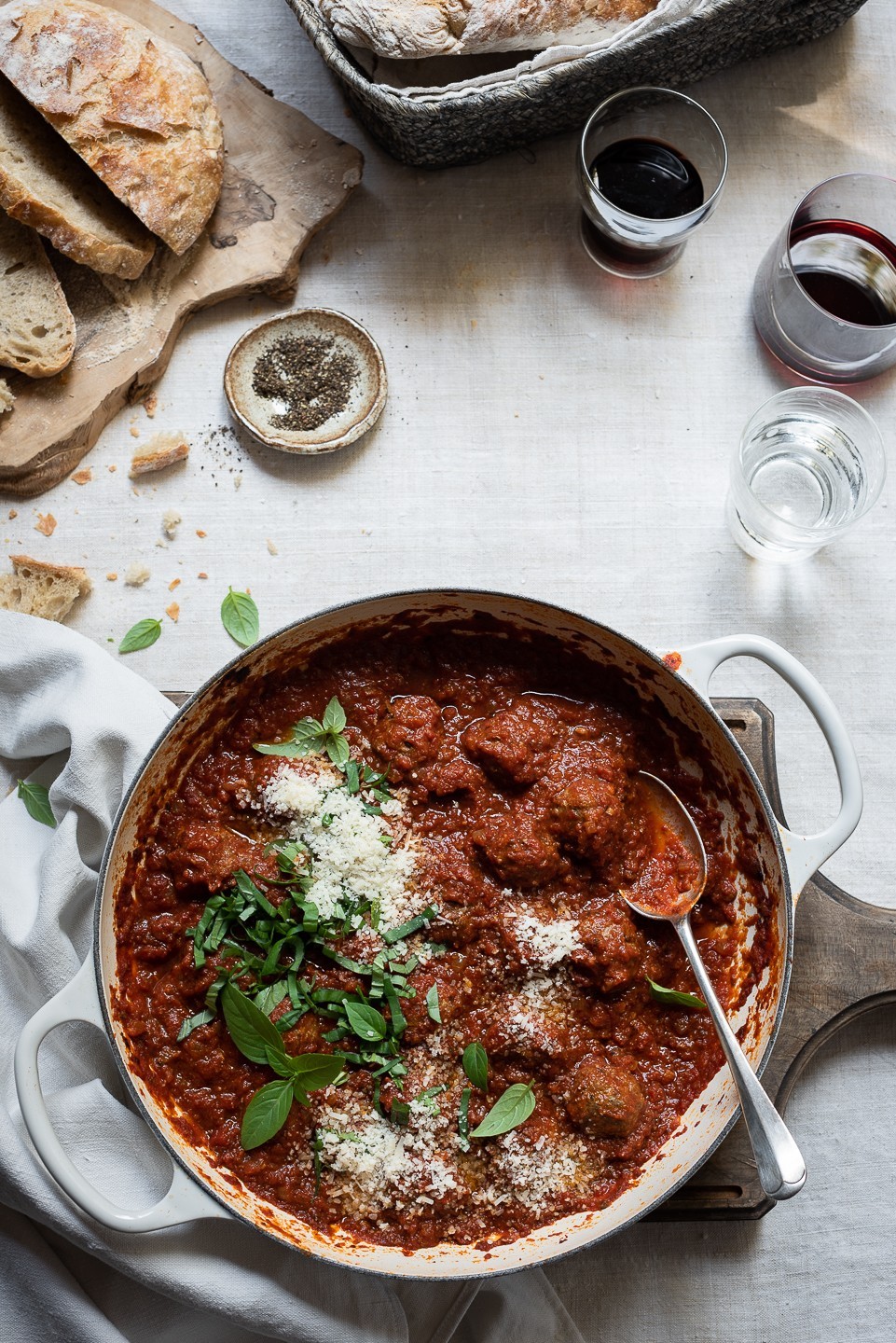 Comfort food evokes both sentiment and nostalgia. It could remind you of home or your mother's cooking. Most times, these 'comforts' involve carbs or sugar. If severely gripped, it probably means a bit of both. I still recall my mother's savoury meatballs being amongst the most wrestled for dish on the supper table. Some 40 years on, my Parmesan Meatballs with Sundried tomato sauce are following suit.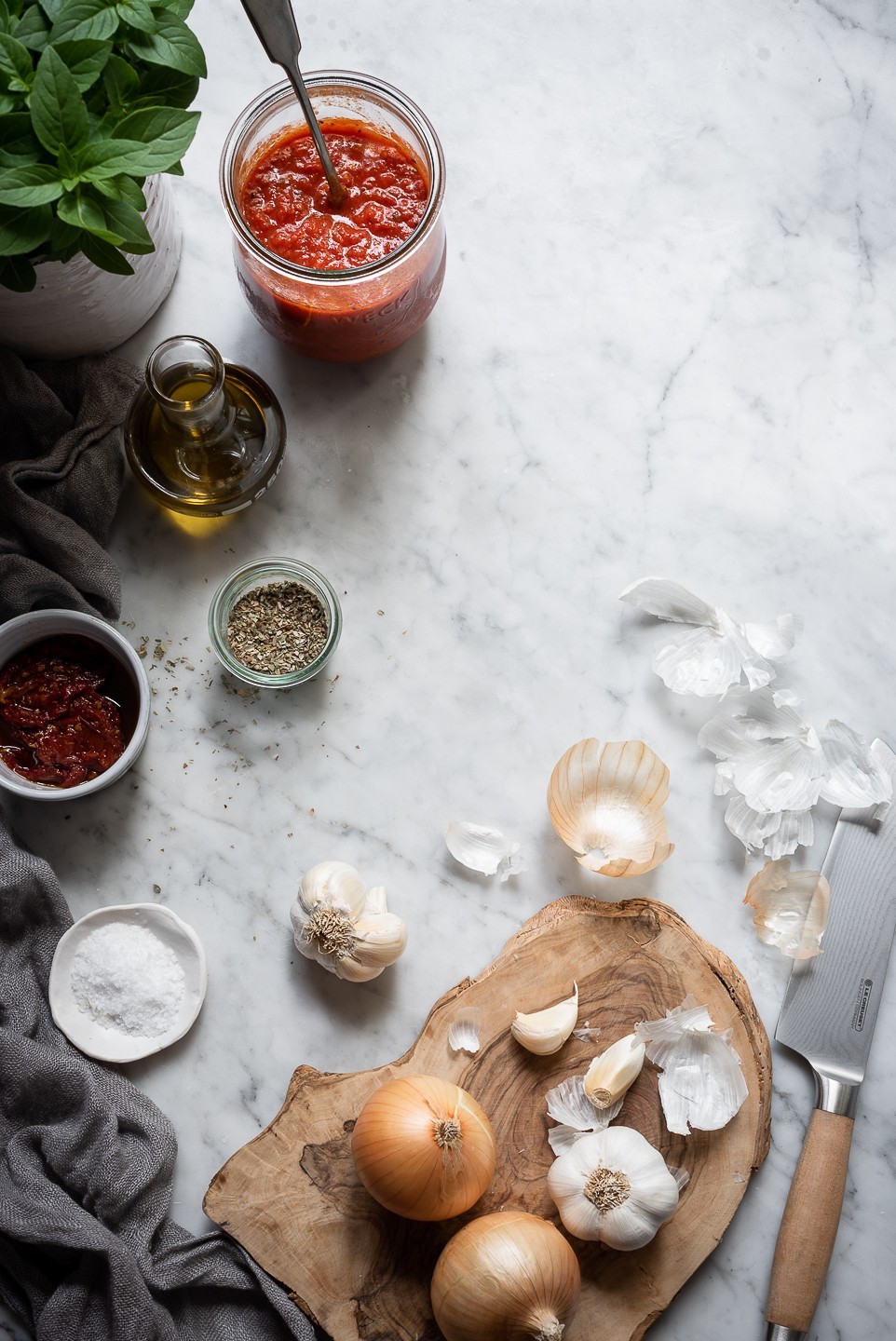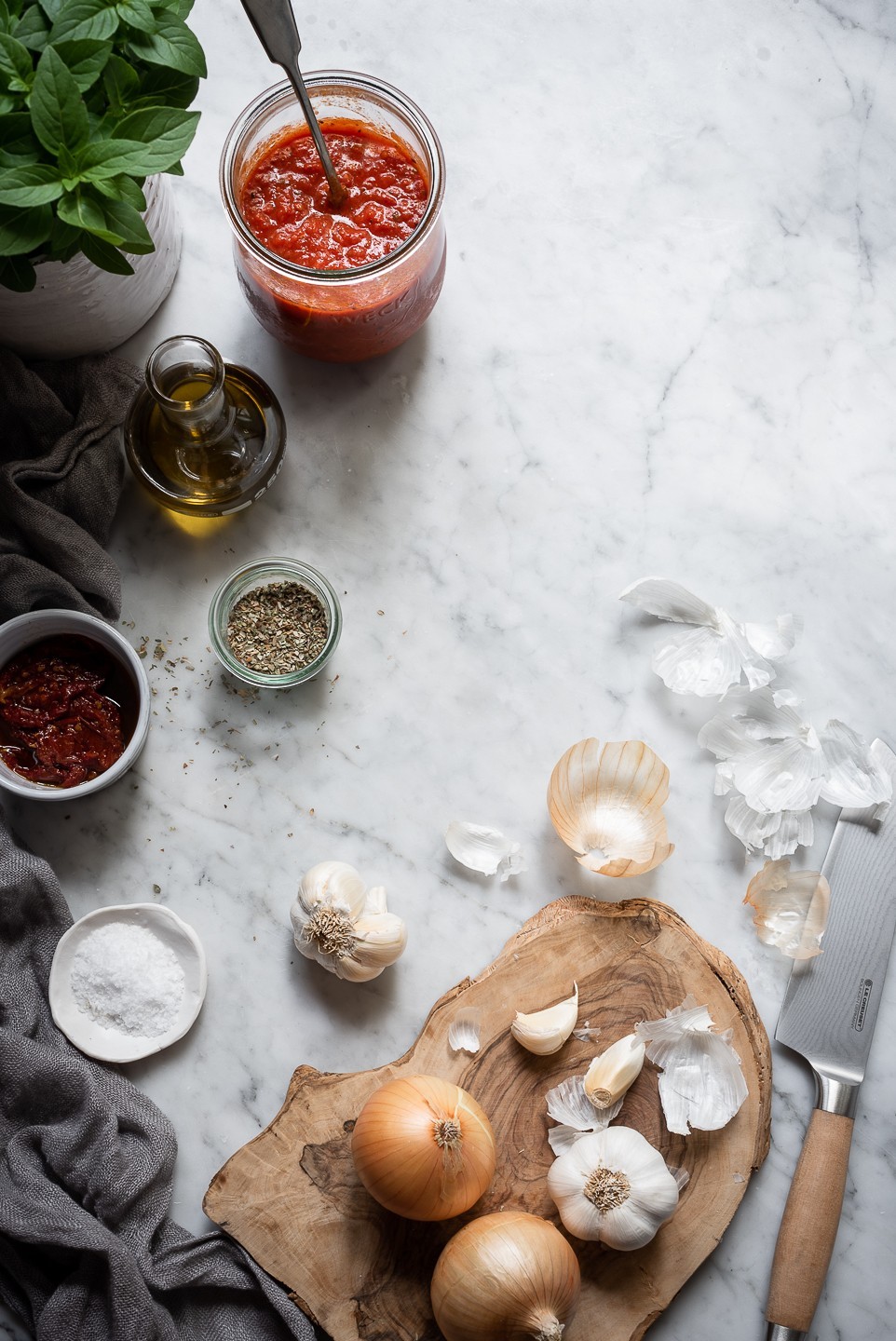 The recipe for these Italian inspired meatballs is from the Slow food and Simpler Suppers chapter in my new Cookbook, Bibby's Kitchen. Since it's release, the response has been overwhelming with messages and comments pouring in of what you've already made. Amongst the favourites are the Tahini granola, Crunchie buttermilk rusks, Almond and sesame shortbread, Chickpea and cumin bread and these Parmesan Meatballs.
For this post, I've partnered with cookware trendsetters, Le Creuset to bring you what I think, is going to be one of the most popular recipes in the book. Meatballs aren't fancy food or chef-y, just approachable and homely. I could leave it right there and that would be enough, but they're worth a little flattery. The flavour hinges on savoury-sweet with parmesan and sundried tomatoes being the pivotal players. For the sauce, I use my Back pocket Napoletana recipe. It's in the Pantry Staples chapter of the book, page 18. Failing that, you can use this recipe. A good ready-made Marinara sauce will also do.
The Bibby's Kitchen cookbook is available at all good bookstores, Exclusive Books. It will also be on-shelf at @Home Stores from next week. To order on-line visit Takealot and Loot.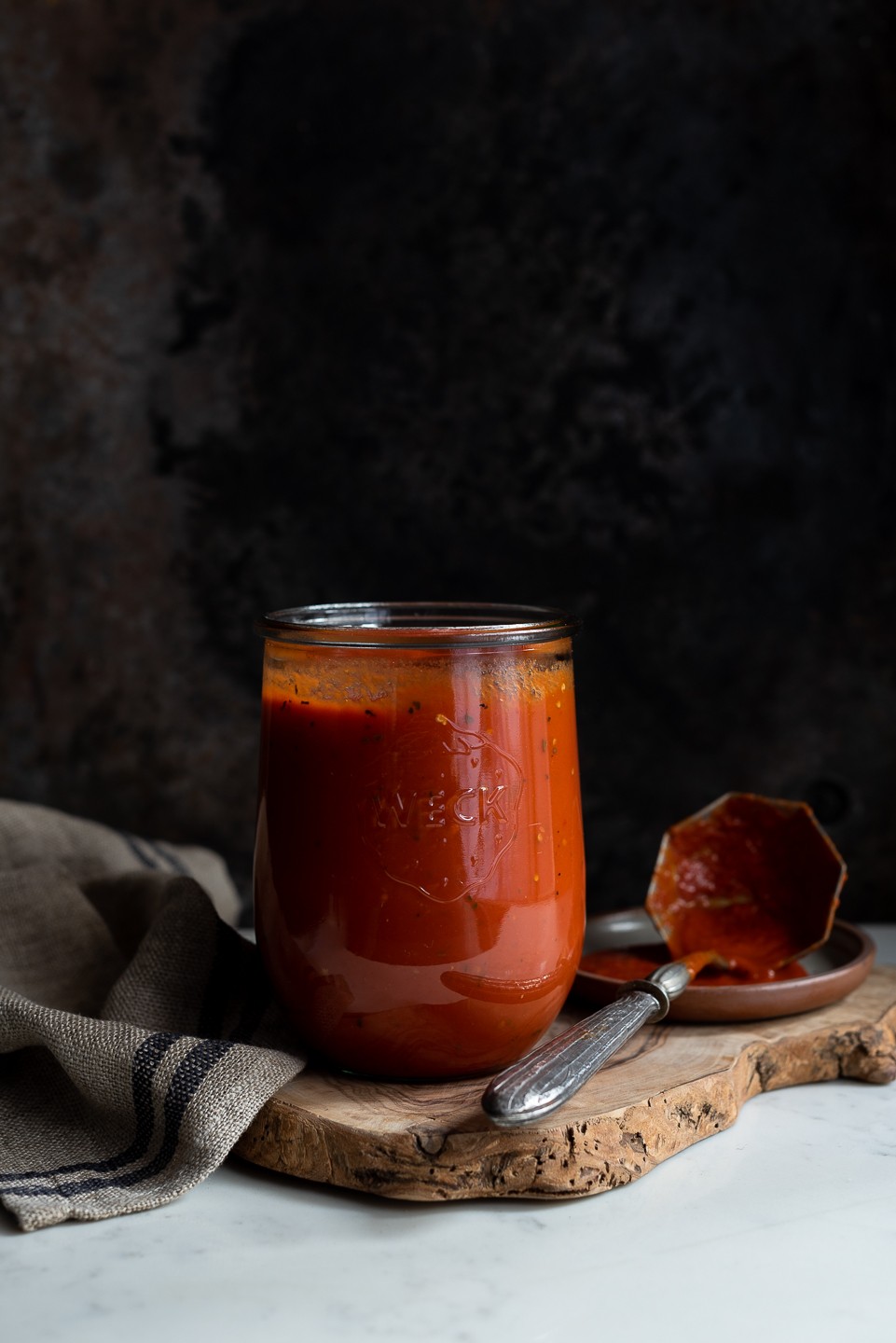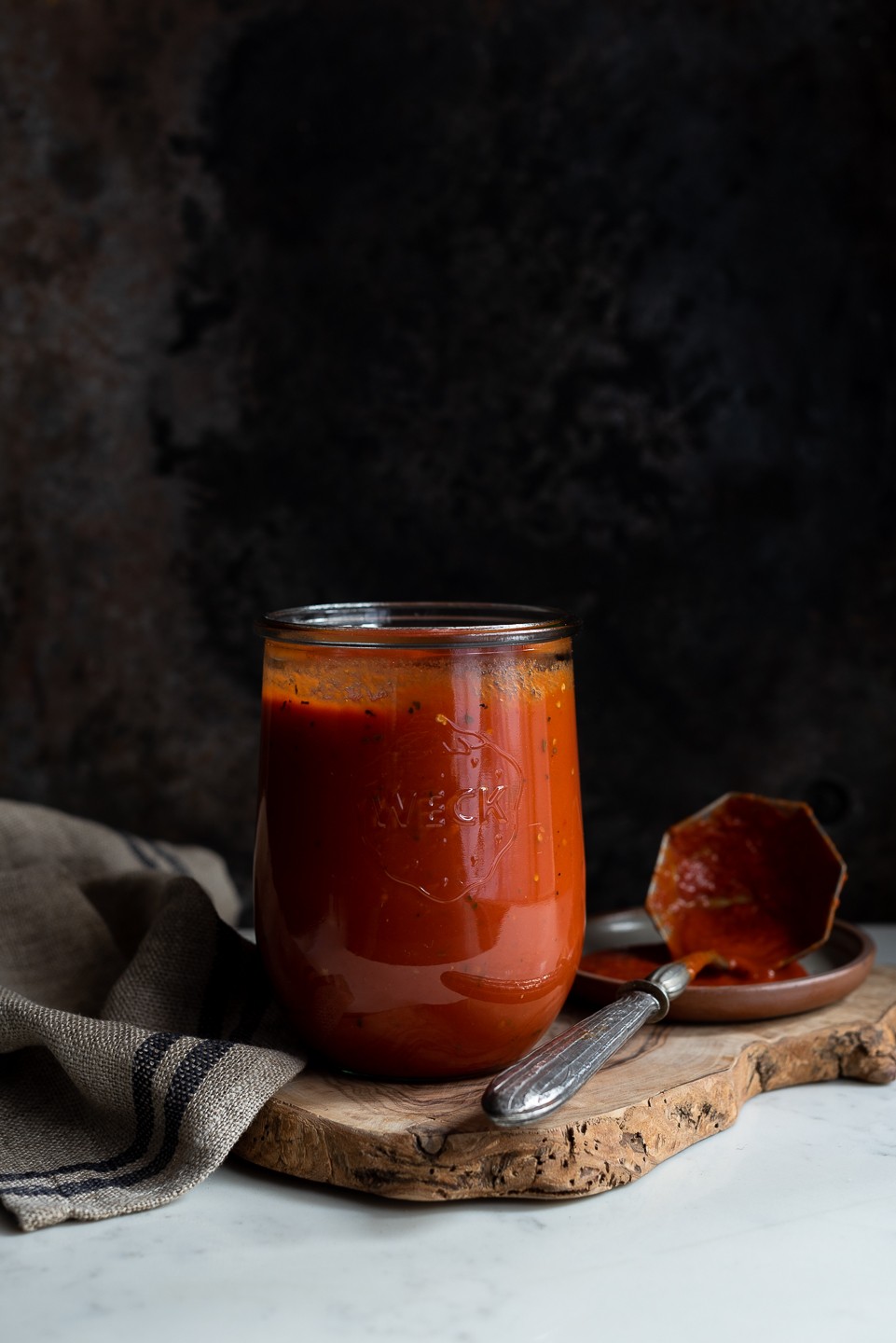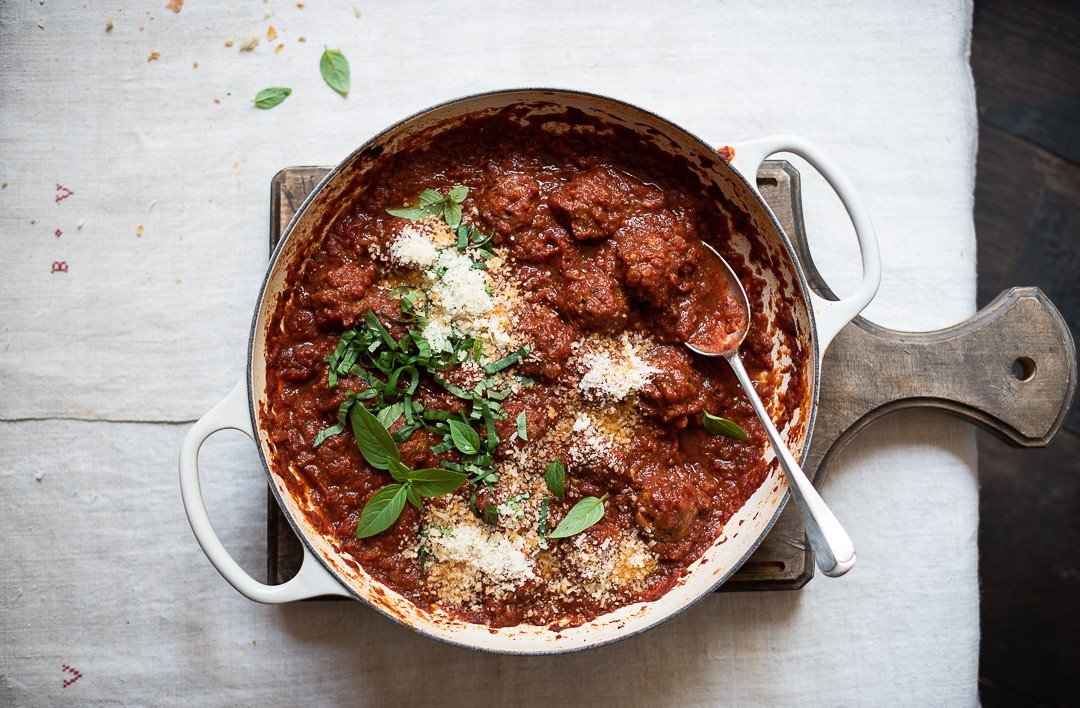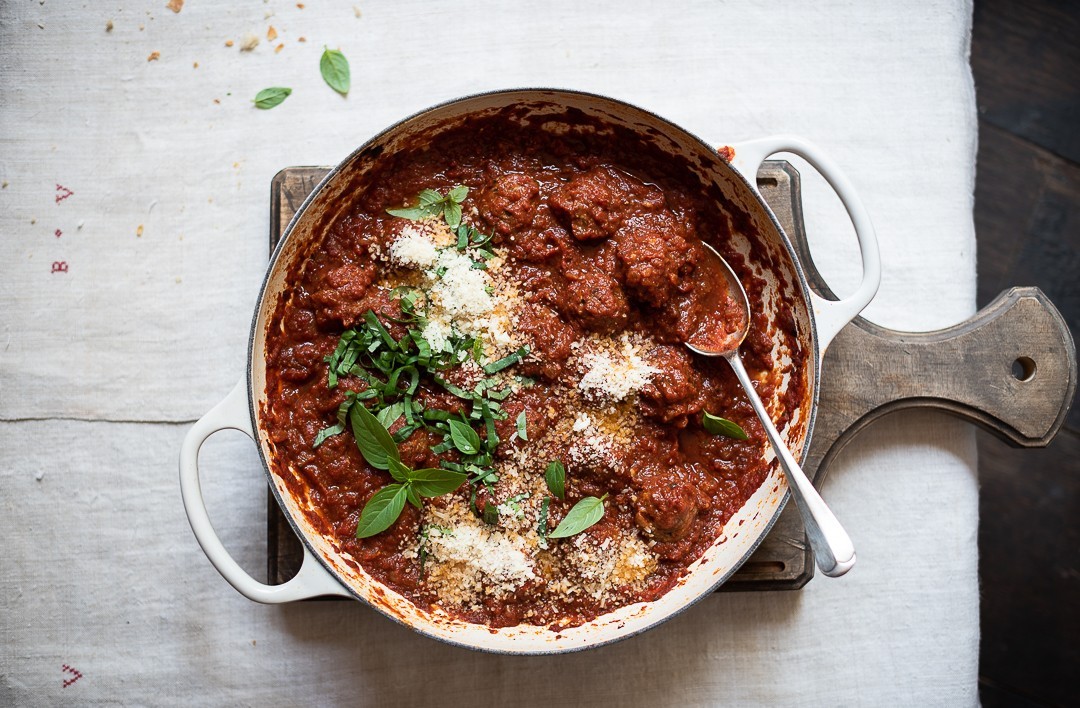 Parmesan meatballs in sundried tomato sauce
Serves 4
 Meatballs
 500g free-range lean beef mince
½ cup fresh, brown breadcrumbs
1/4 cup parmesan, grated
1 egg
zest of half a lemon
5ml (1 tsp) dried oregano
¾ teaspoon fine salt
black pepper
Sundried tomato sauce
15ml (1 tbls) olive oil
1 large brown onion, finely diced
3-4 sundried tomatoes (preserved in oil), mulched
625ml (2  1/2 cups) Napoletana sauce
180ml (3/4 cup) tomato passata
a handful fresh basil, to finish
grated parmesan, to serve
For the meatballs, combine all the ingredients in a mixing bowl. Roll into evenly sized balls. You should manage about 20-22.
Heat the olive oil in a wide-based pan. Brown the meatballs on all sides, then remove and set aside. In the remaining pan oils, sauté the onion until softened, 6-8 minutes. Add a little more oil if needed. Stir in the garlic and cook for another minute.
Add the sundried tomatoes, Napoletana sauce and passata. Season lightly with salt and black pepper. Add the meatballs back into the pan, cover partially and simmer for around 20 minutes.
Finish with basil and parmesan. Serve the meatballs with warm bruschetta or penne pasta.
In paid partnership with Le Creuset. As always, opinions and comments remain authentically honest and in keeping with the Bibby's Kitchen cook from scratch philosophy.