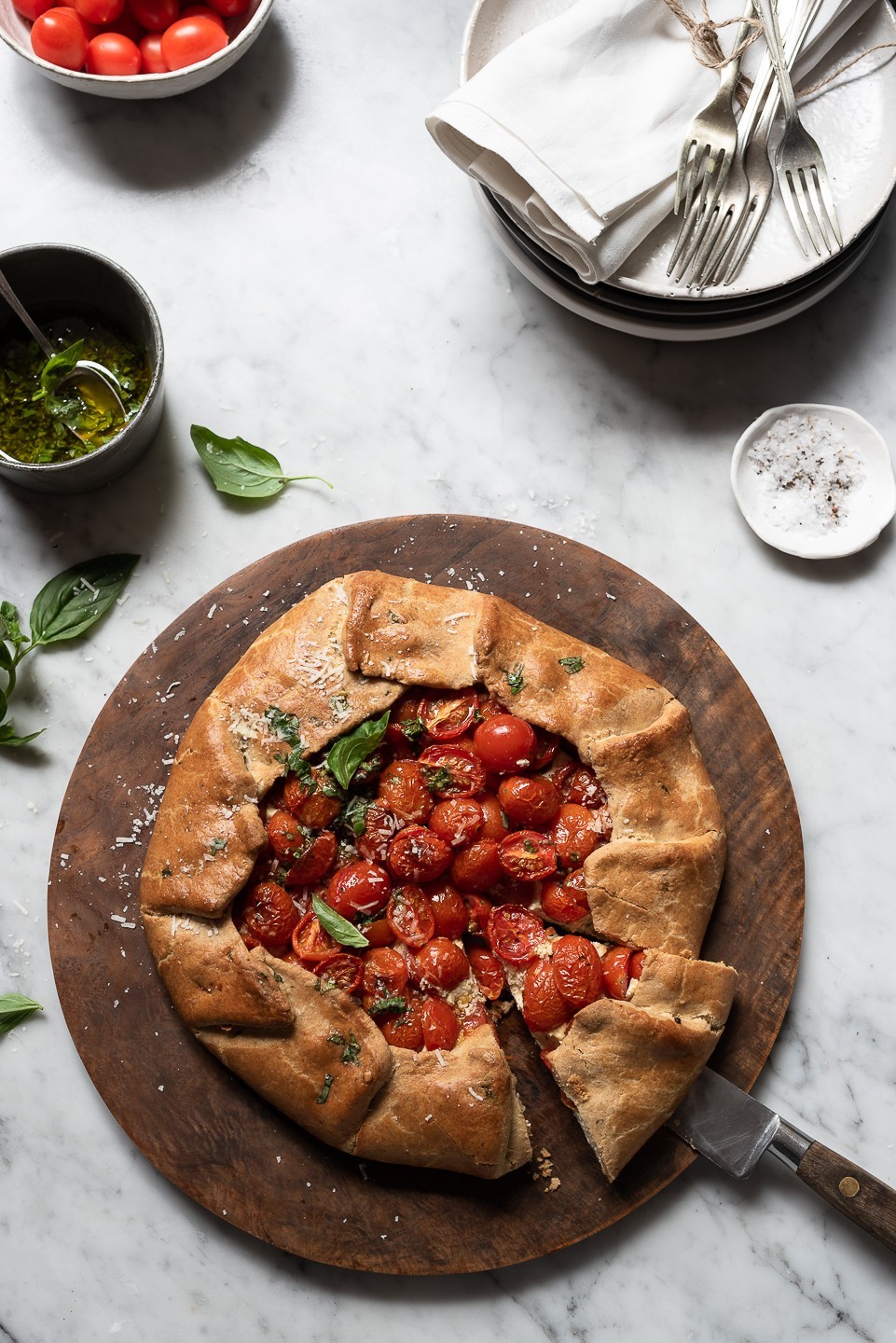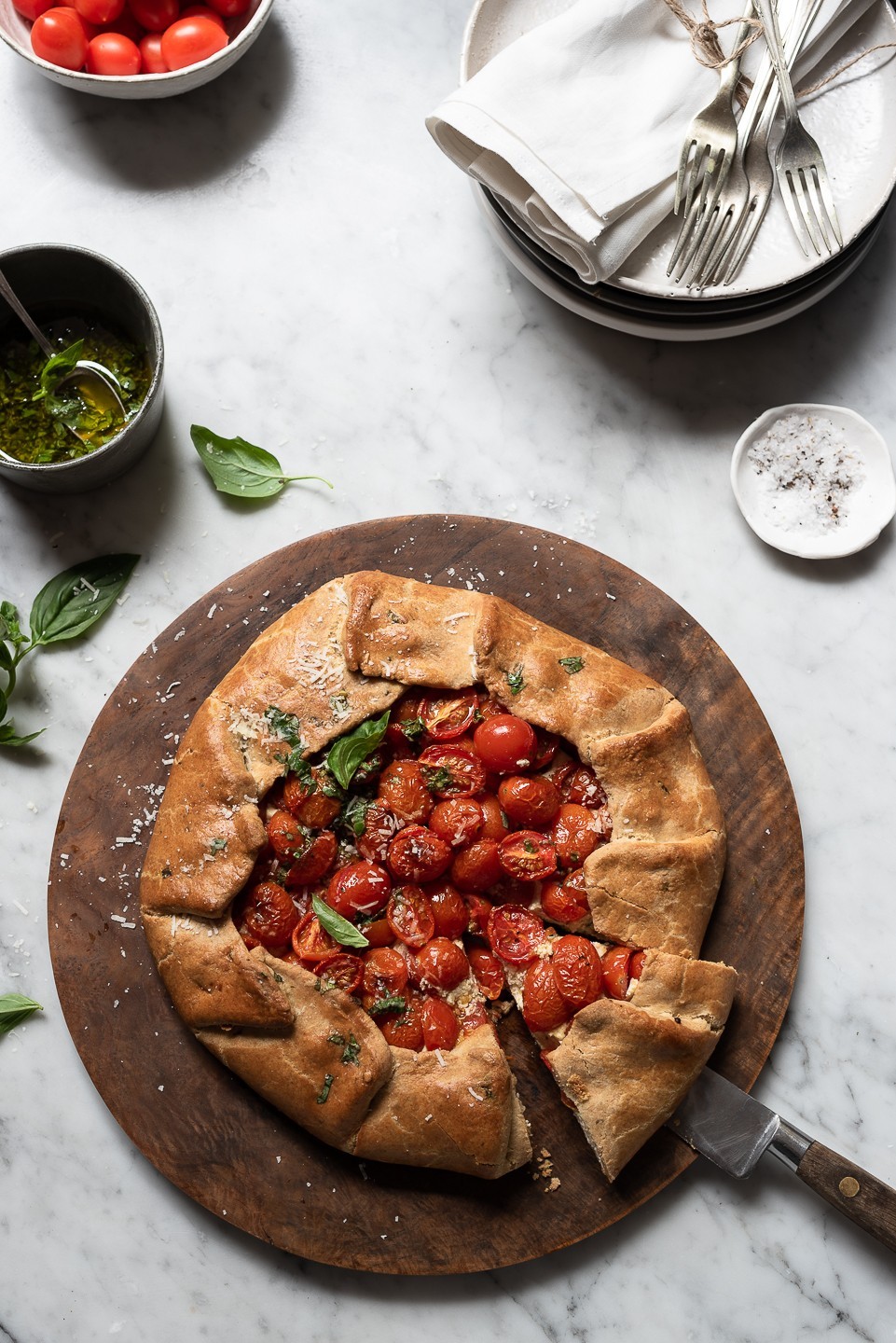 Essentially, a galette is the rustic sister of quiche. Not as fancy, but equally delicious. It's also the easiest way to side step blind baking and pastry case fiddling. Usually reserved for summer fruits, these free-form tarts are game for savoury fillings too – roast butternut and spinach would be my next stop, maybe with torn chunks of blue cheese and pine nuts. Without question, there needs to be cheese. At least one kind but two is obviously better. As seasonal eating is the first rule of thumb to harnessing nature's true flavours, summer tomatoes were an obvious choice. This tomato galette is drizzled with a zesty basil oil just before serving. As you can image, it tastes pure Italian.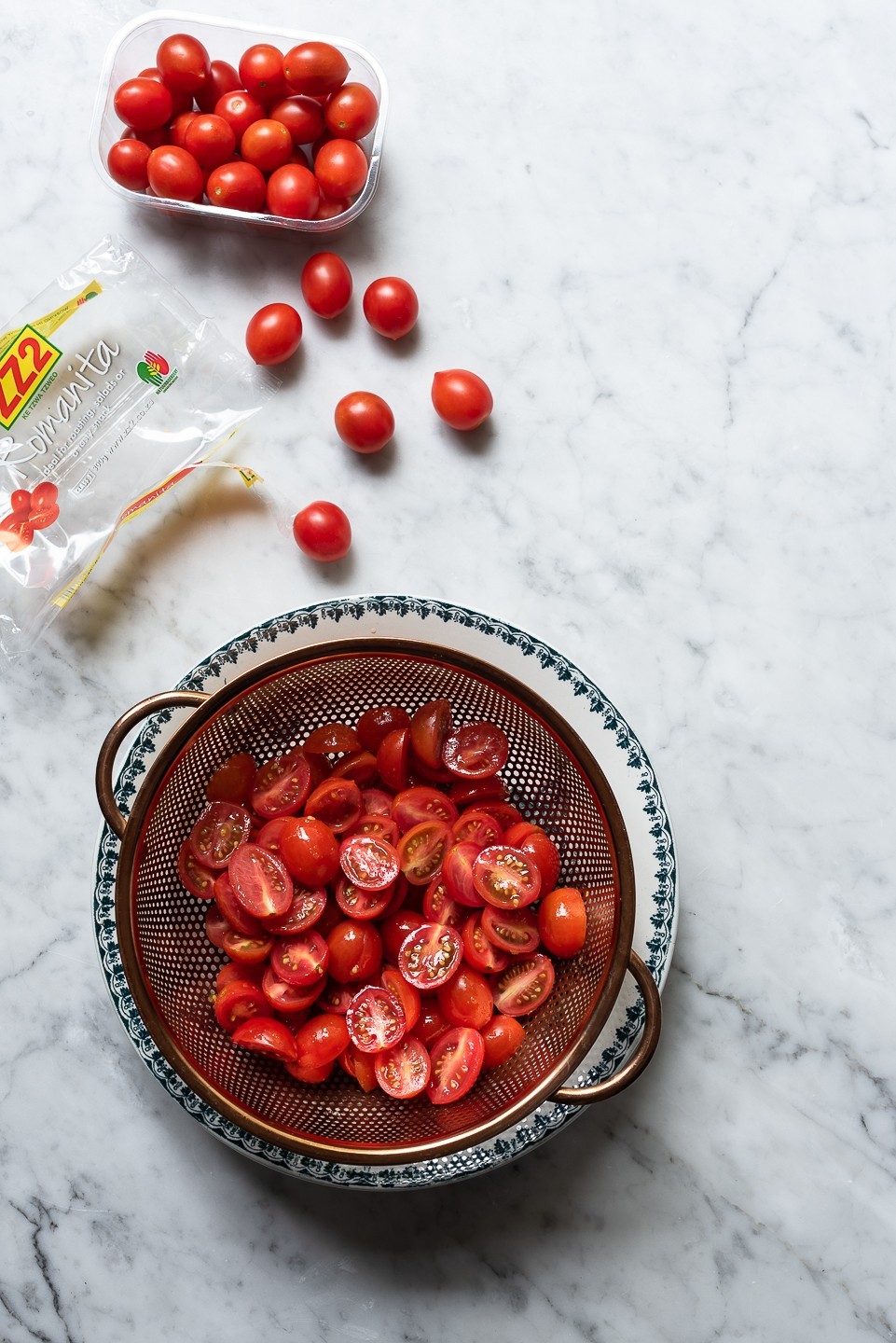 For the pastry folding, treat it as you would, say – an envelope. Just keep overlapping the edges and press to secure. Being rustic in nature, there's no right or wrong way to wrap your parcel. I brush the pastry with egg wash for a glossy finish. When it comes to pastries, one of the biggest disappointments is a soggy bottom. The secret to a crisp, golden crust is a hot oven, followed by a couple of minutes of baking on the lowest oven rack. A blast of direct heat on the base ensures you dodge said dilemma. Simple but very effective. Draining the ricotta well before mixing the filling is also helpful.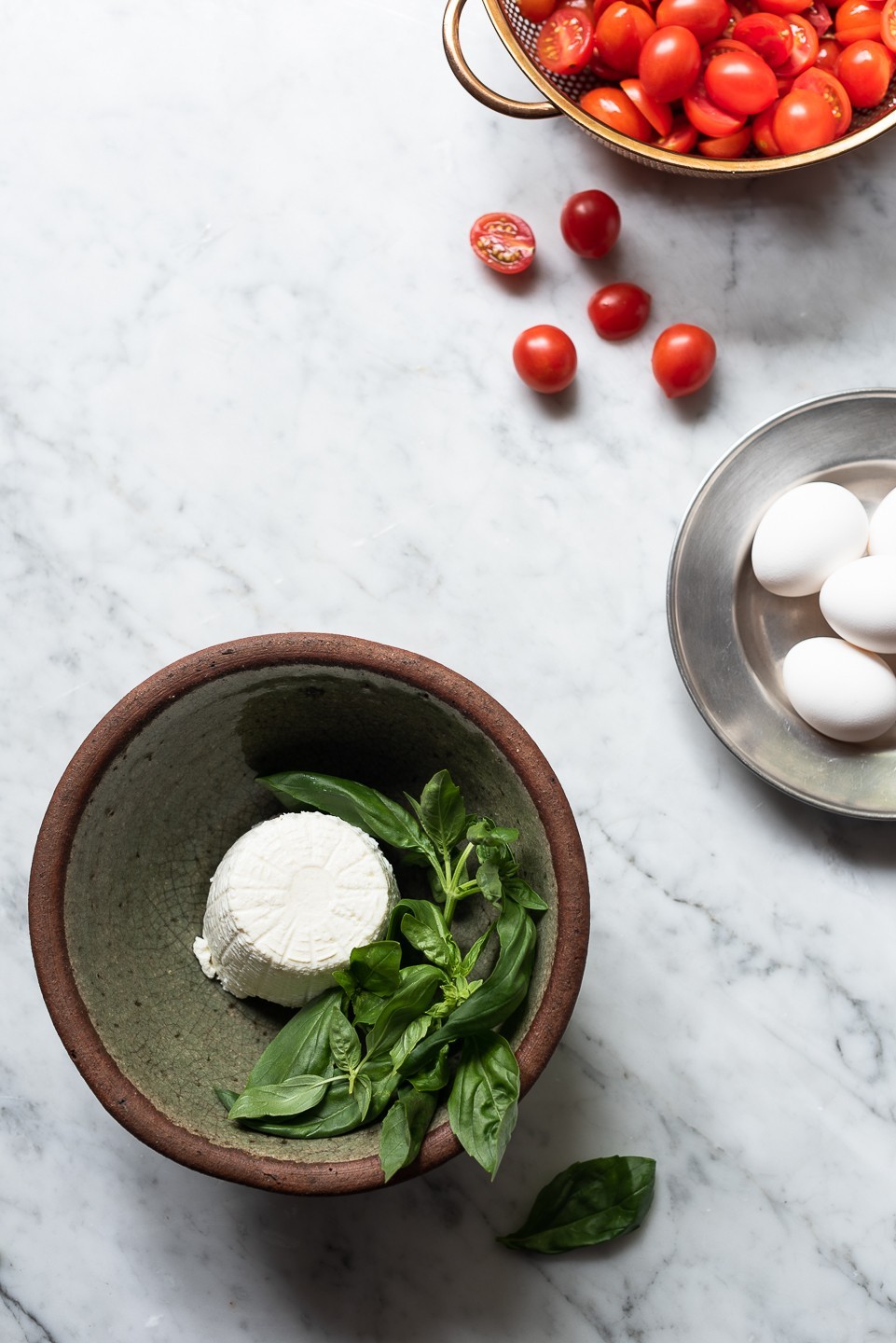 For this recipe I've used sweet ZZ2 Romanita tomatoes. To make them shine even brighter, I scatter a handful of chopped basil to the pastry dough and mixed into the filling. The taste mellows slightly when baked, so just before serving, it gets another basil anointing. Galettes are perfect for al fresco lunches needing only a light garden salad alongside. It's also lovely served with a chilled glass of white before you sit down to dinner. They're not frail either, making them good pack up and go picnic food. I'd serve it warm or at room temperature, but never cold.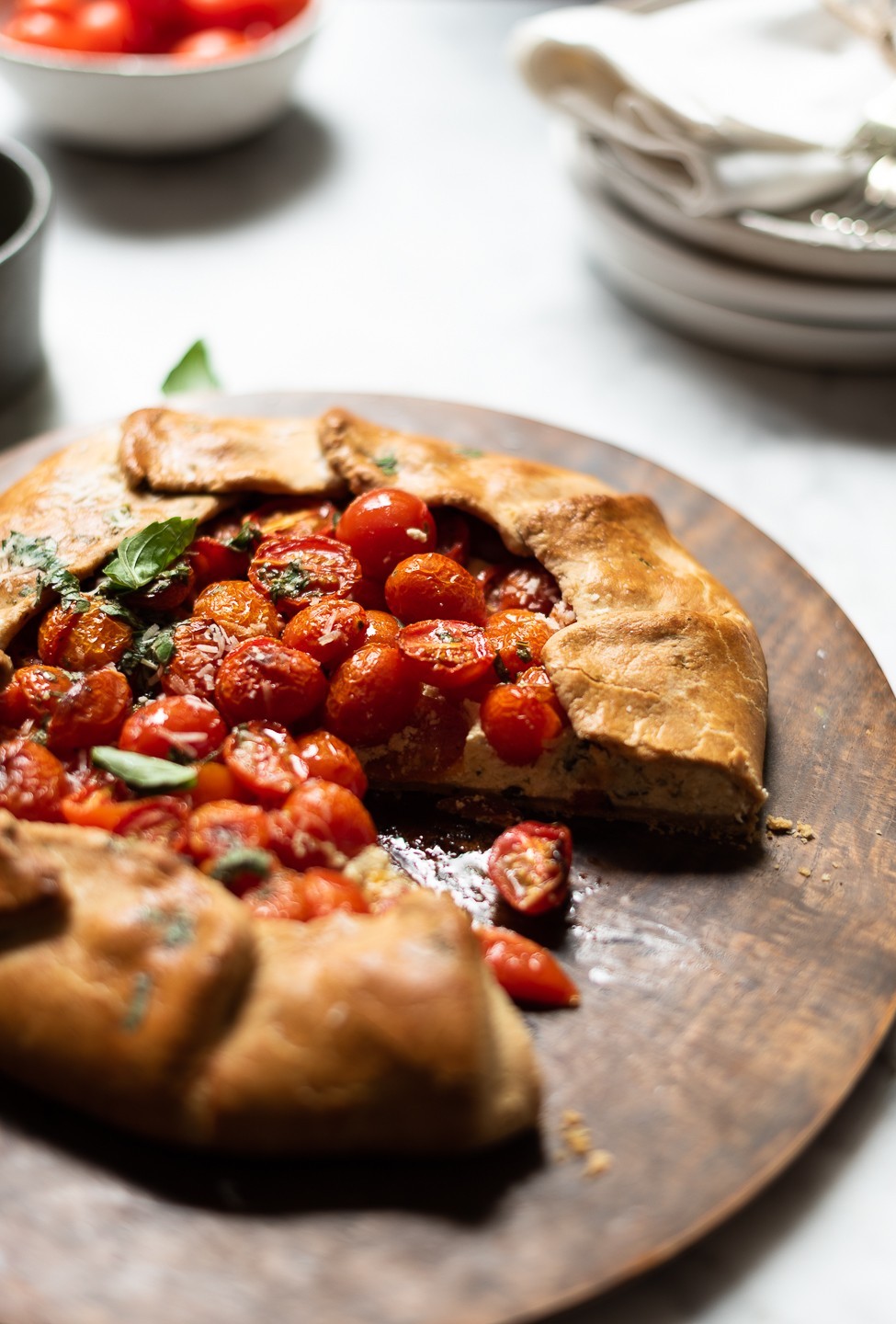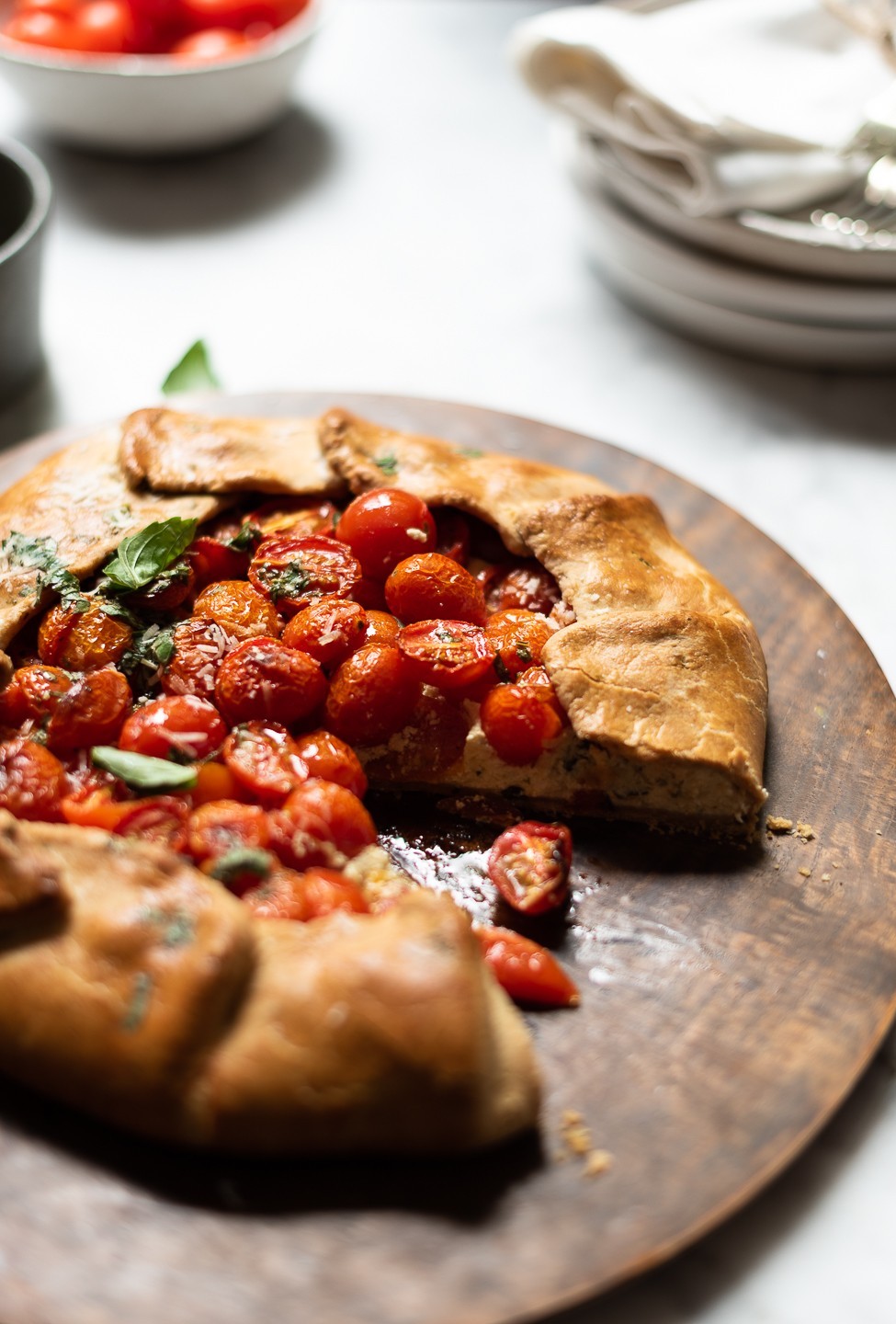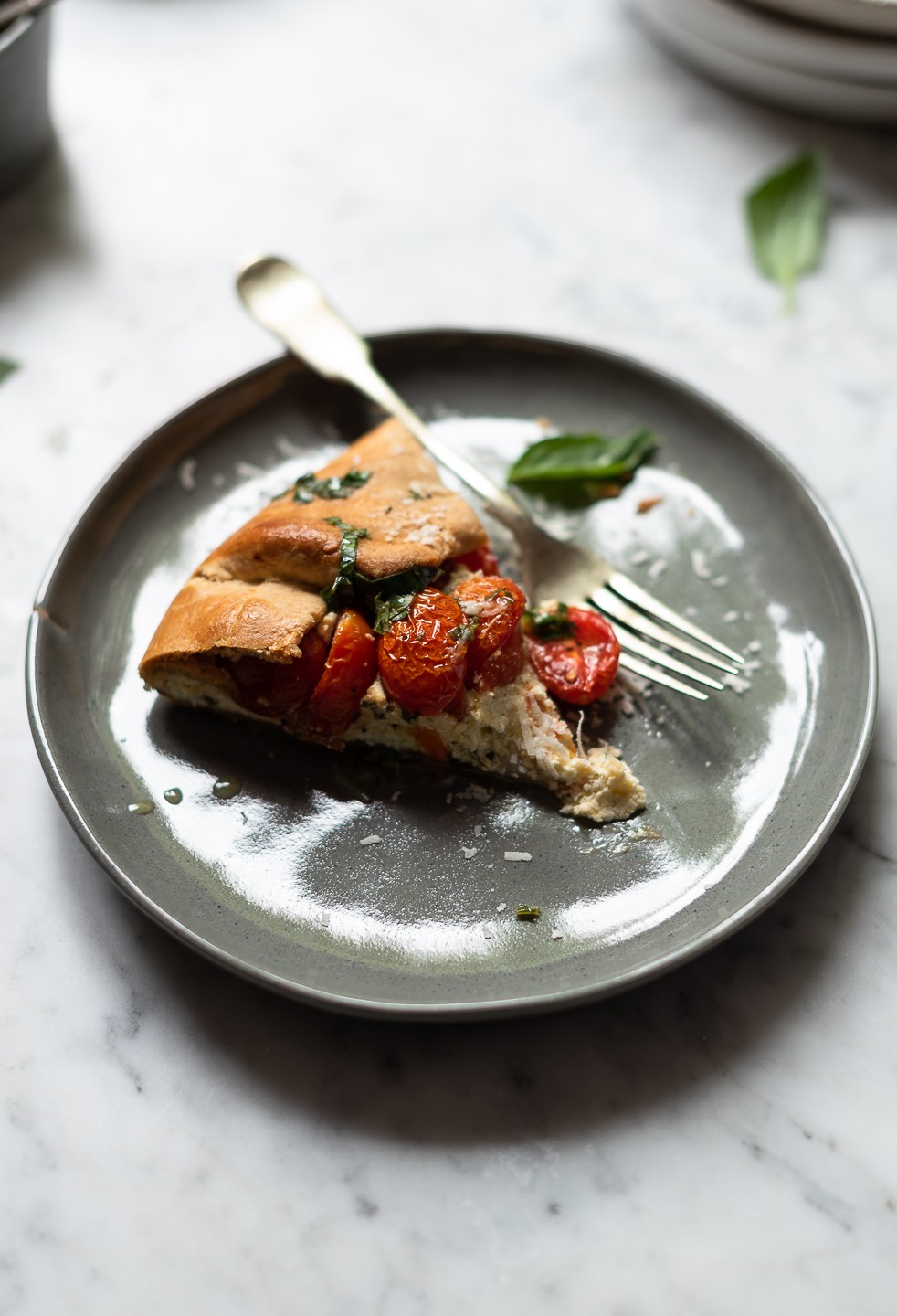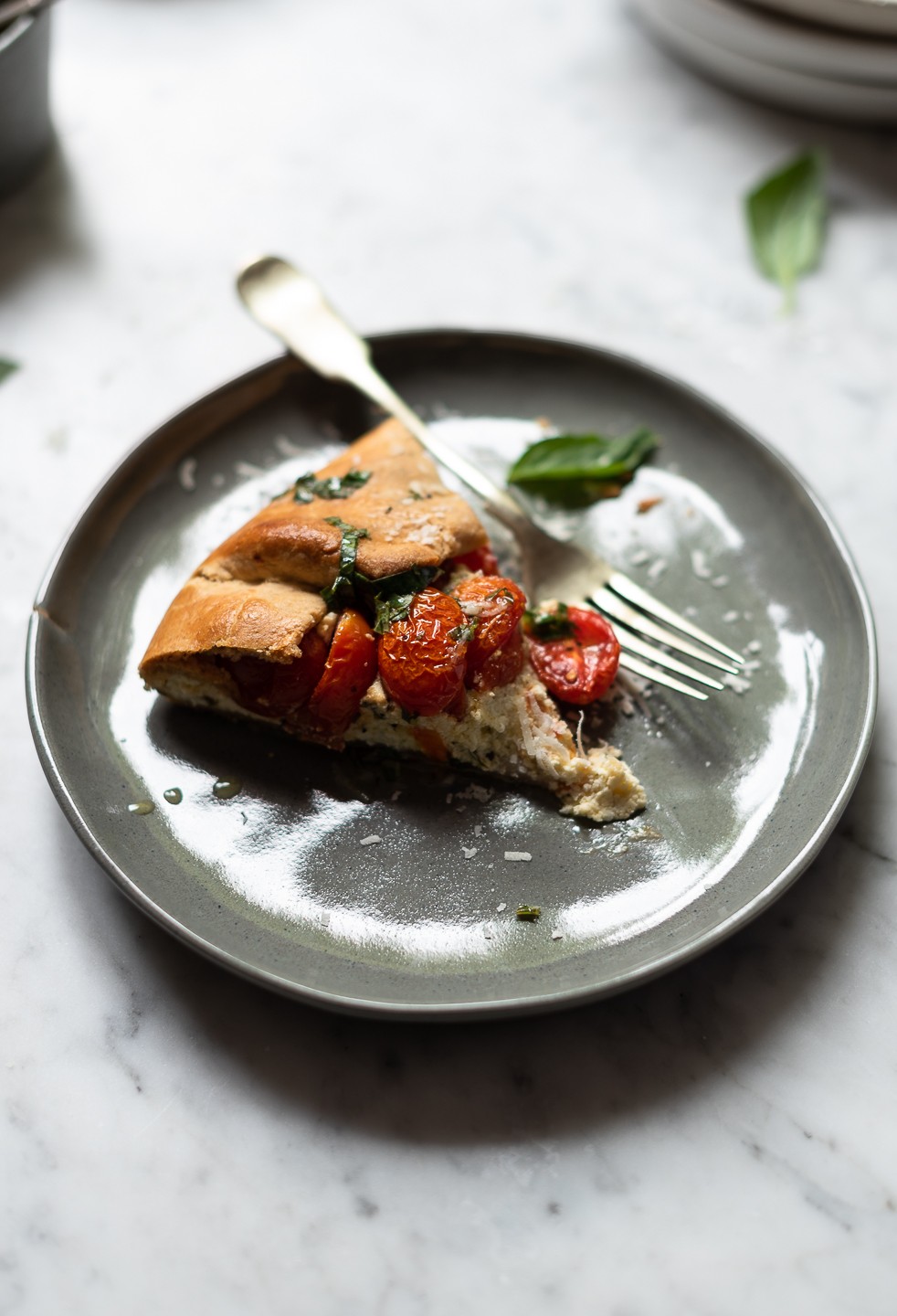 Ricotta and tomato galette with basil oil
Serves 10
Pastry
160g (1 ¼ cup) cake wheat flour
80g (½ cup) wholemeal flour
½ tsp fine salt
170g cold butter, cubed
½ tsp dried oregano
a handful of fresh basil, finely chopped
45ml (3 tbls) cold water
15ml (1 tbls) lemon juice
Filling
125g (½ cup) cream cheese
250g ricotta, drained
1 egg
¼ cup grated parmesan cheese
salt and black pepper
a handful basil leaves, roughly chopped
15ml (1 tbls) extra virgin olive oil
300g ZZ2 Romanita tomatoes, halved
egg wash (1 egg whisked with 1 tablespoon water)
extra parmesan, to serve
Basil oil
45ml (3 tbls) extra virgin olive oil
a generous handful of fresh basil, roughly chopped
30ml (2 tbsl) lemon juice
salt and black pepper
Place the cake flour, whole meal flour and salt in a processor. Add the butter and pulse until crumbly. Add the herbs, water and lemon juice and pulse briefly, just until dough comes together. Turn out onto a floured surface and press lightly together. Wrap in cling film and chill for 1 hour.
For the filling, combine the cream cheese, ricotta, egg, 1/4 cup parmesan, chopped basil, salt and pepper.
Preheat the oven to 200 C.
Turn the pastry onto a floured surface and roll into a large round of about 40cm. Transfer onto a lined baking sheet. Spread the ricotta filling over the base, leaving a 4cm boarder. Place the tomatoes into a bowl, drizzle with 1 tablespoon olive oil and season with salt and pepper. Pile the tomatoes on top of the ricotta filling.
Turn the pastry edges inwards, overlapping as you go. Brush with egg wash and bake for 45-50 minutes, until golden. Move the baking sheet to the lowest rack and bake for another 5 minutes.
Allow to cool for 15 minutes before cutting. Mix together the basil oil ingredients. Drizzle the herb oil over the galette and scatter with parmesan just before serving.
This post was proudly sponsored by ZZ2 Tomatoes
Can you ever have too many tomato recipes? Not ever. Here are some of our favourites.
Saffron risotto stuffed tomatoes
Sweet chilli tomato jam | Homemade Preserves