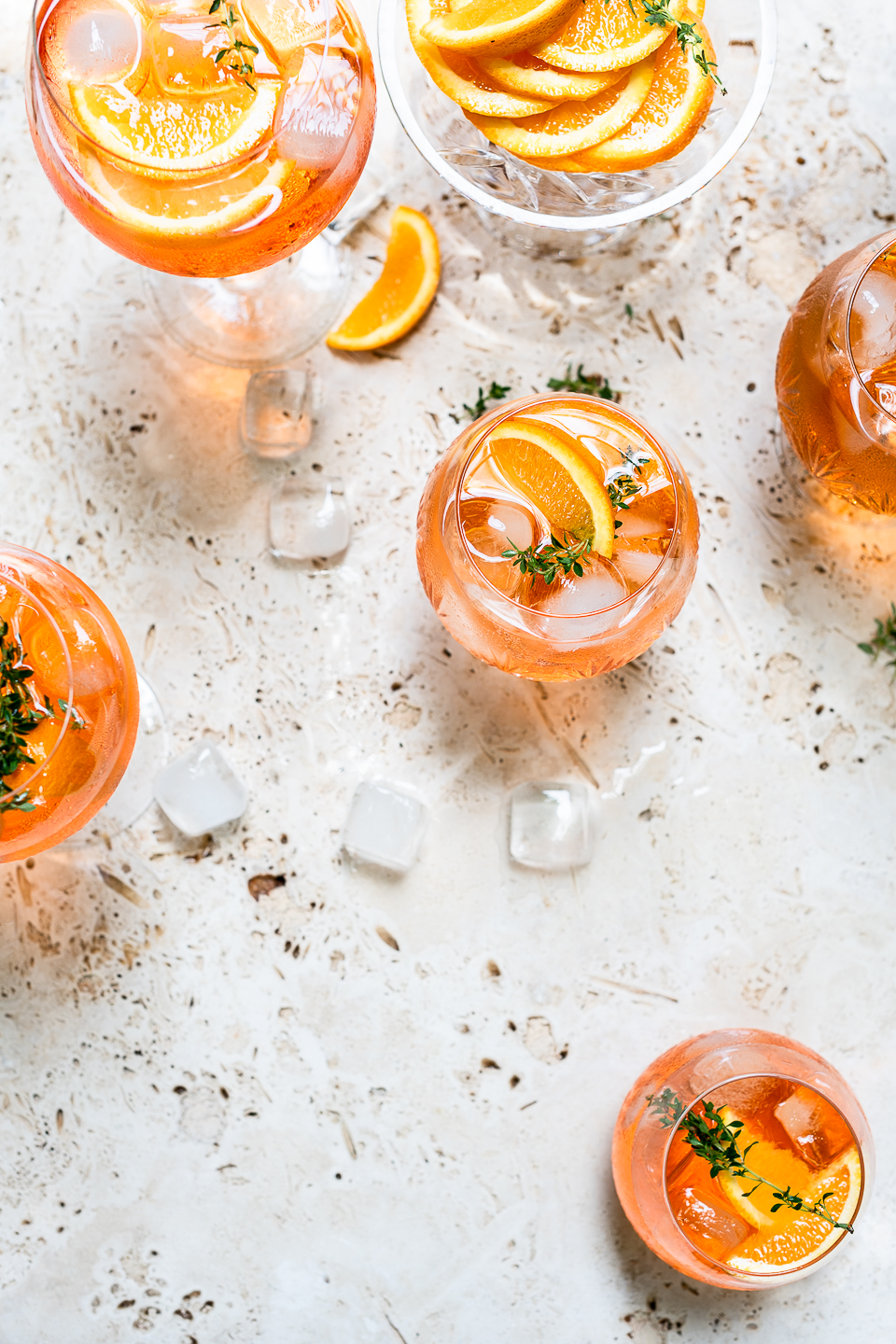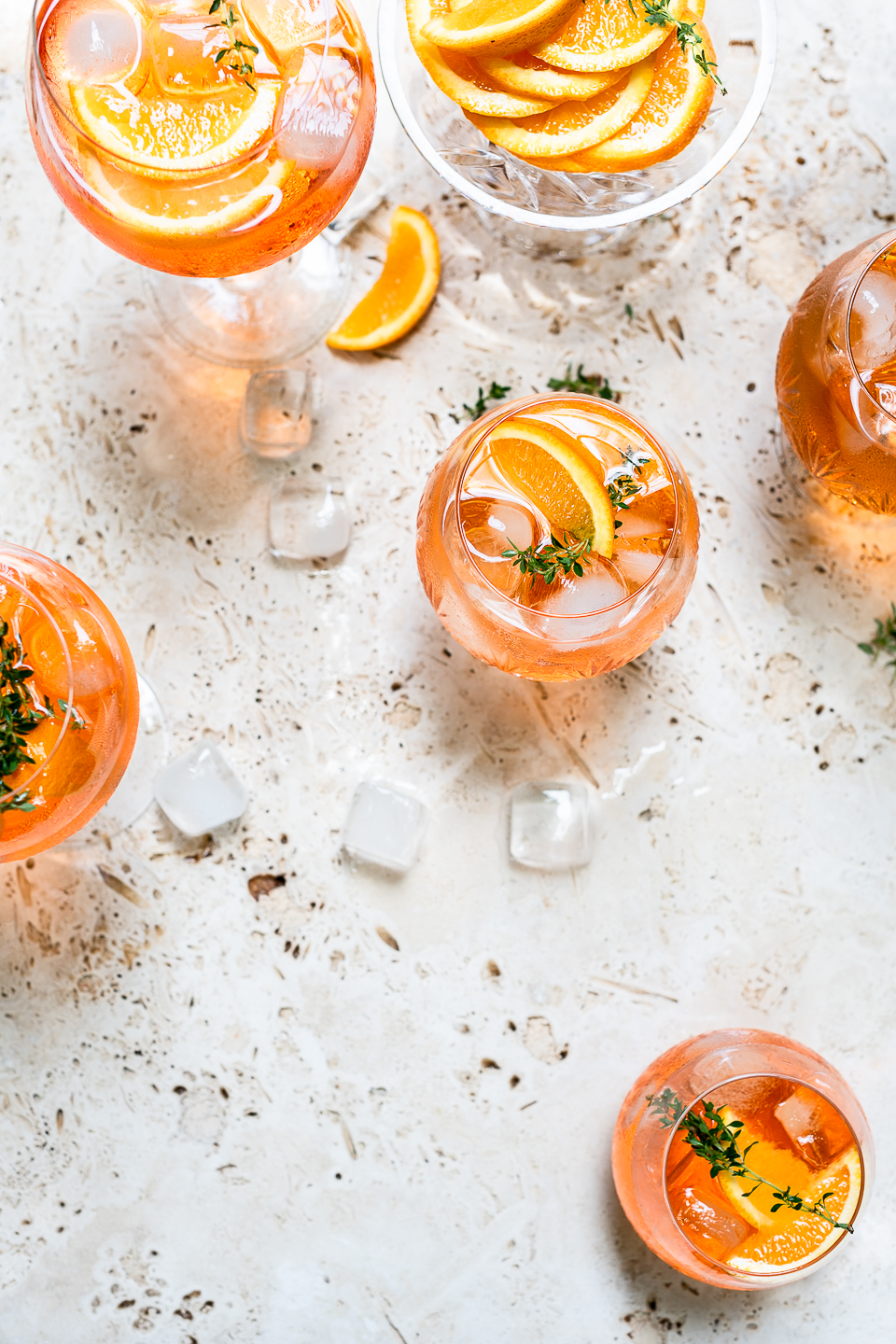 If you're plotting your outdoor escape this weekend in celebration of braaiday, here are a handful of Refreshing Heritage Day Cocktails to temper the heat.
I've resisted the temptation to meddle with the recipe, other than adding a sprig of thyme. It's faintly floral and fresh but rosemary would be lovely too. Both are fittingly apt for this classic spritz. The general rule of thumb for a Classic Aperol Spritz is 2 parts Aperol, 3 parts Prosecco, topped up with club soda, or mineral water, if you like, and  thinly sliced orange. Make sure there's plenty of ice. I chill everything including the Aperol, even the glasses, if there's space in the freezer. There's no set rule for what glasses to use, as long as they are deep and generous. Salute!
These golden glow Pineapple Margaritas with Pink Peppercorn Ice are pure summer joy. Claims to ownership  may be hotly disputed, but its popularity, irrefutable, no matter who's argument sounds more plausible.  Whether siding with Mexico or Spain, this tangy cocktail with its bitter orange undertone is a skilful balance of everything we love about summer cocktails.  Agave syrup cushions the bitter edge and, our cocktail mainstay, tequila, does the rest.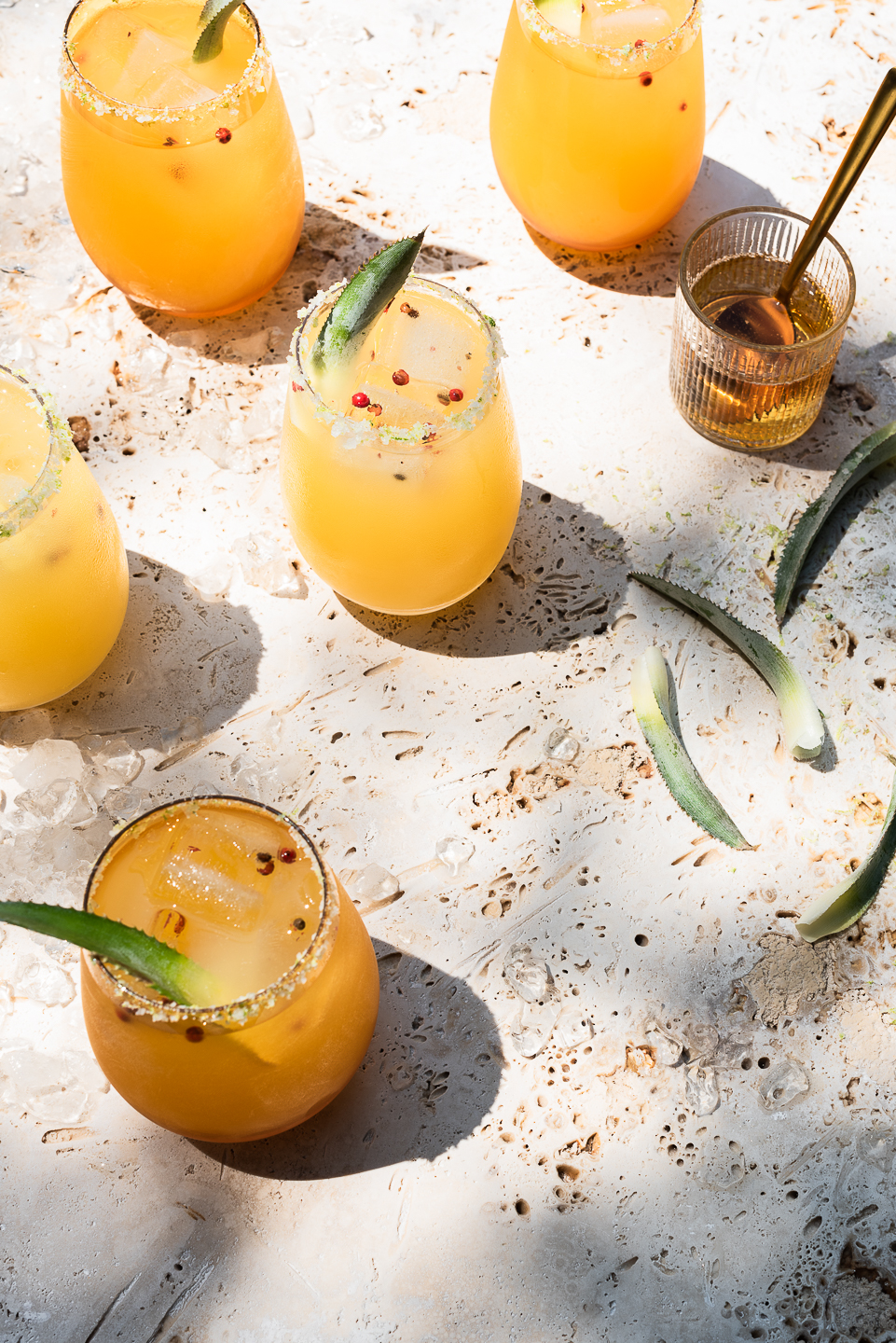 And yes, although obviously not a cocktail, Babylonstoren's frosty Mourvèdre Rosé  is a summer must, and therefore a seasonal essential. Serve well chilled.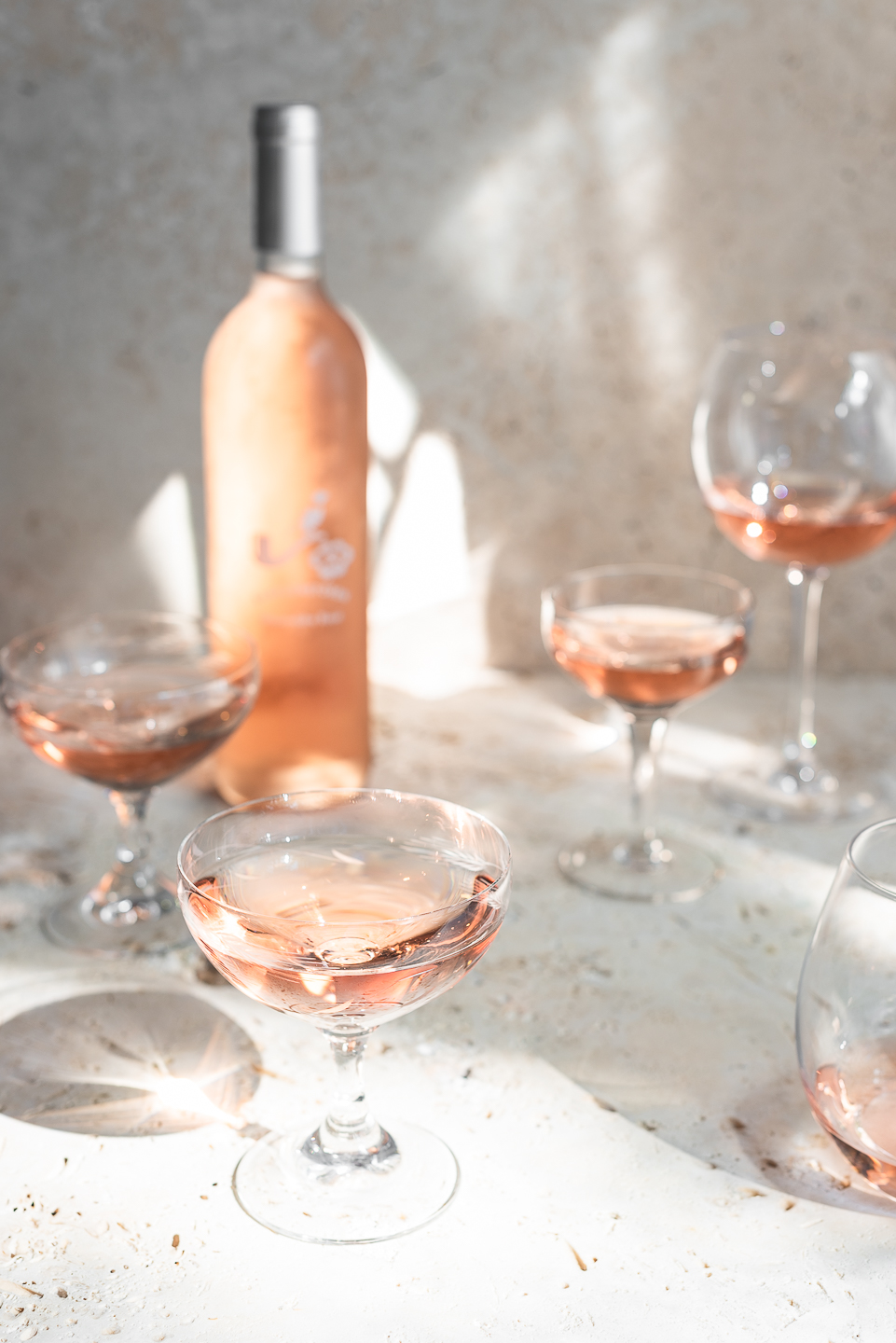 With their coral hue and fruity flavour, these Strawberry and Limoncello mojitos are wildly delicious.  When strawberries are in season, I make a double batch of this lemonade. It freezes well too, which means extends summer's bounty well into autumn.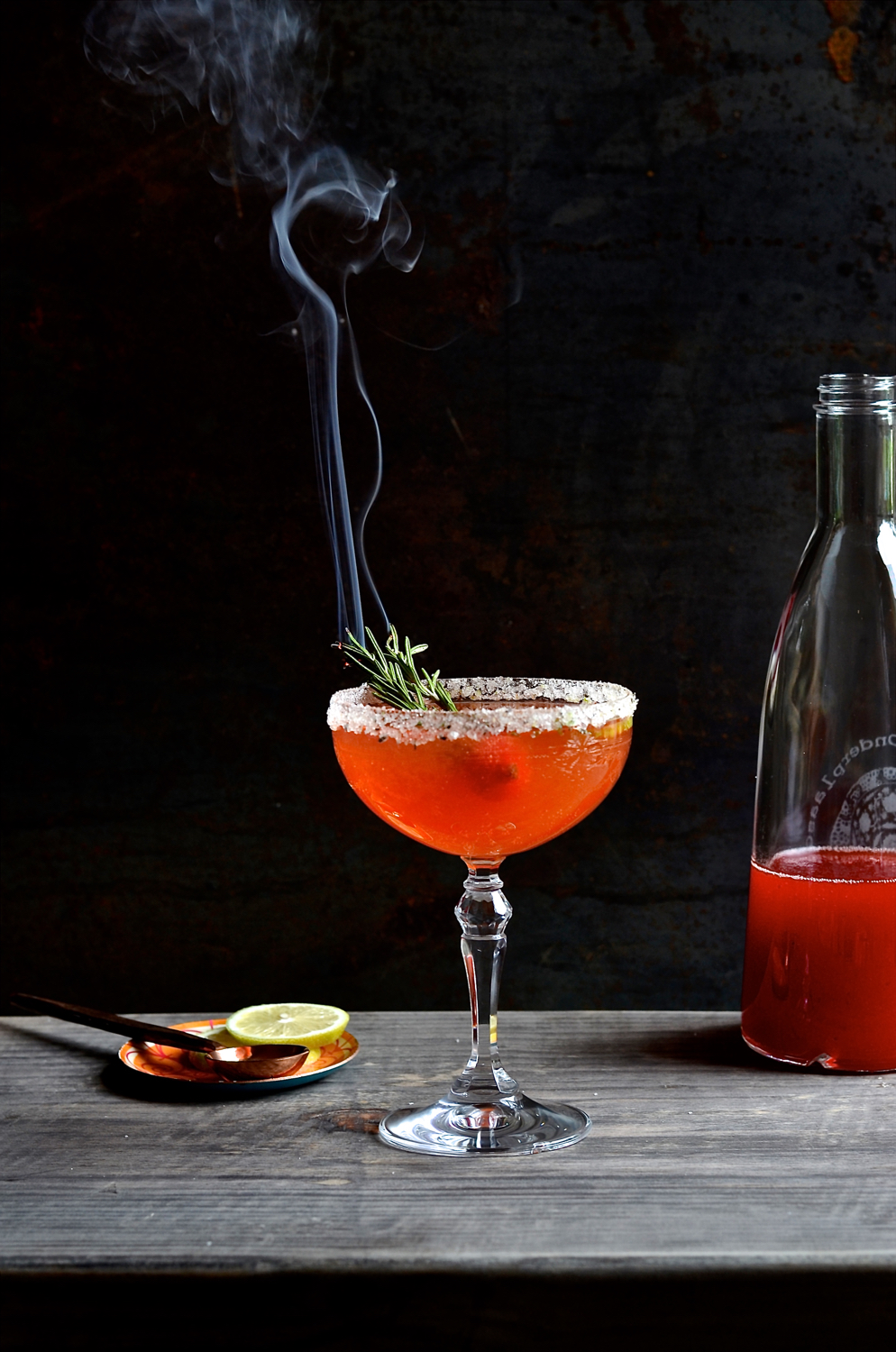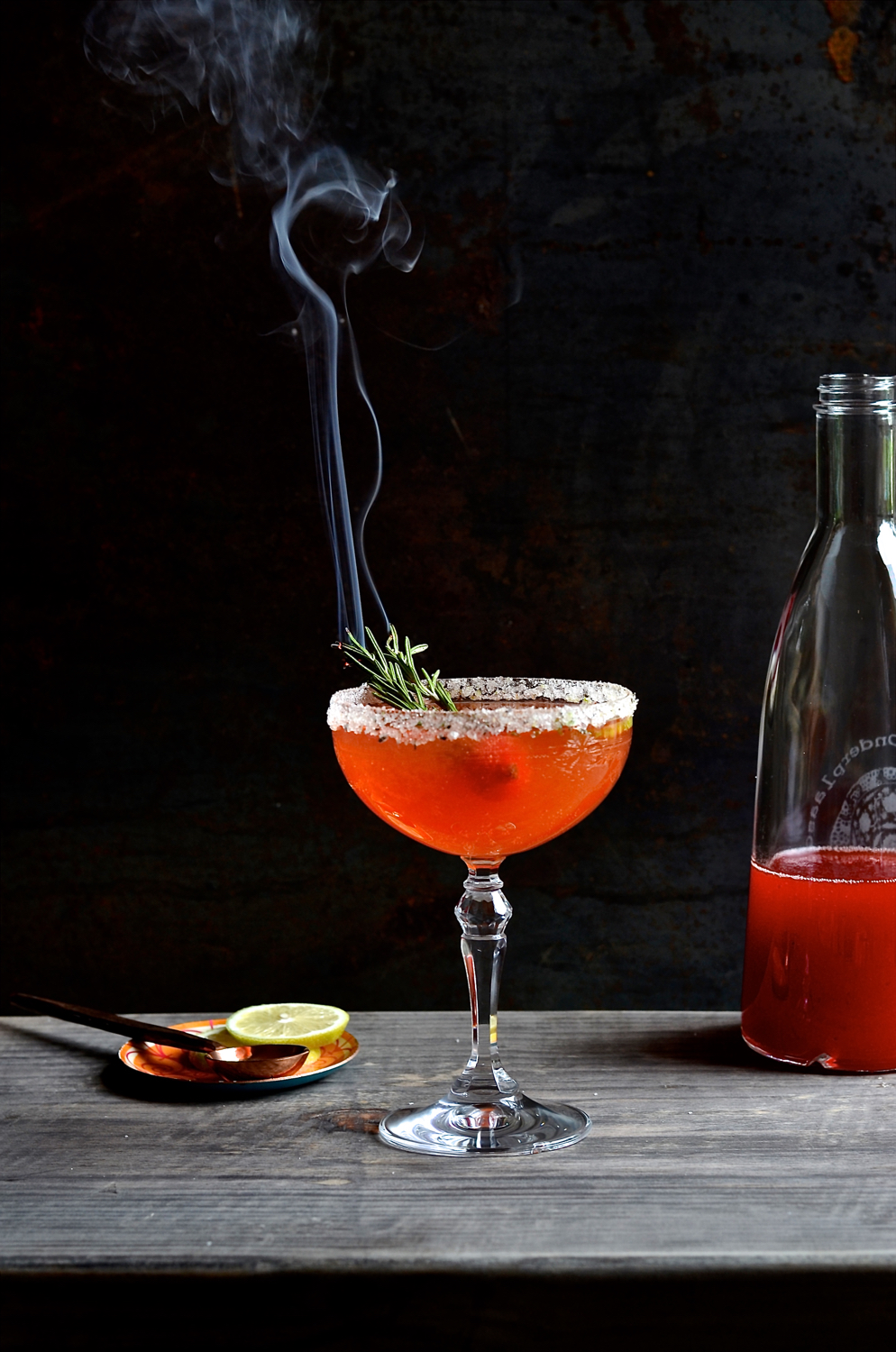 For this tipple-free Rooibos Sangria, I start with a watermelon infused rooibos tea. There's really no hard and fast rule to what fruits to add. Use  what is in season or pairs well together.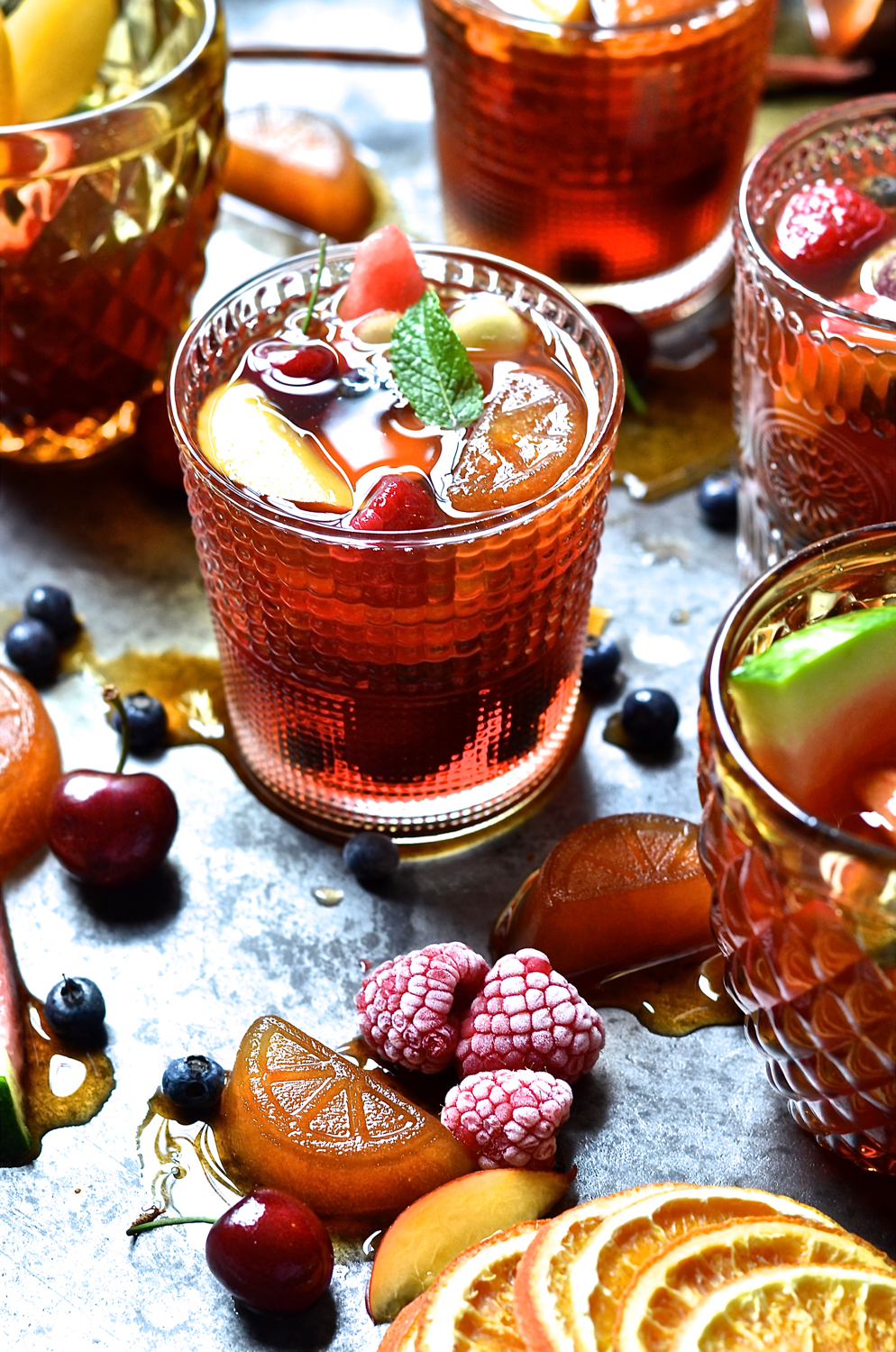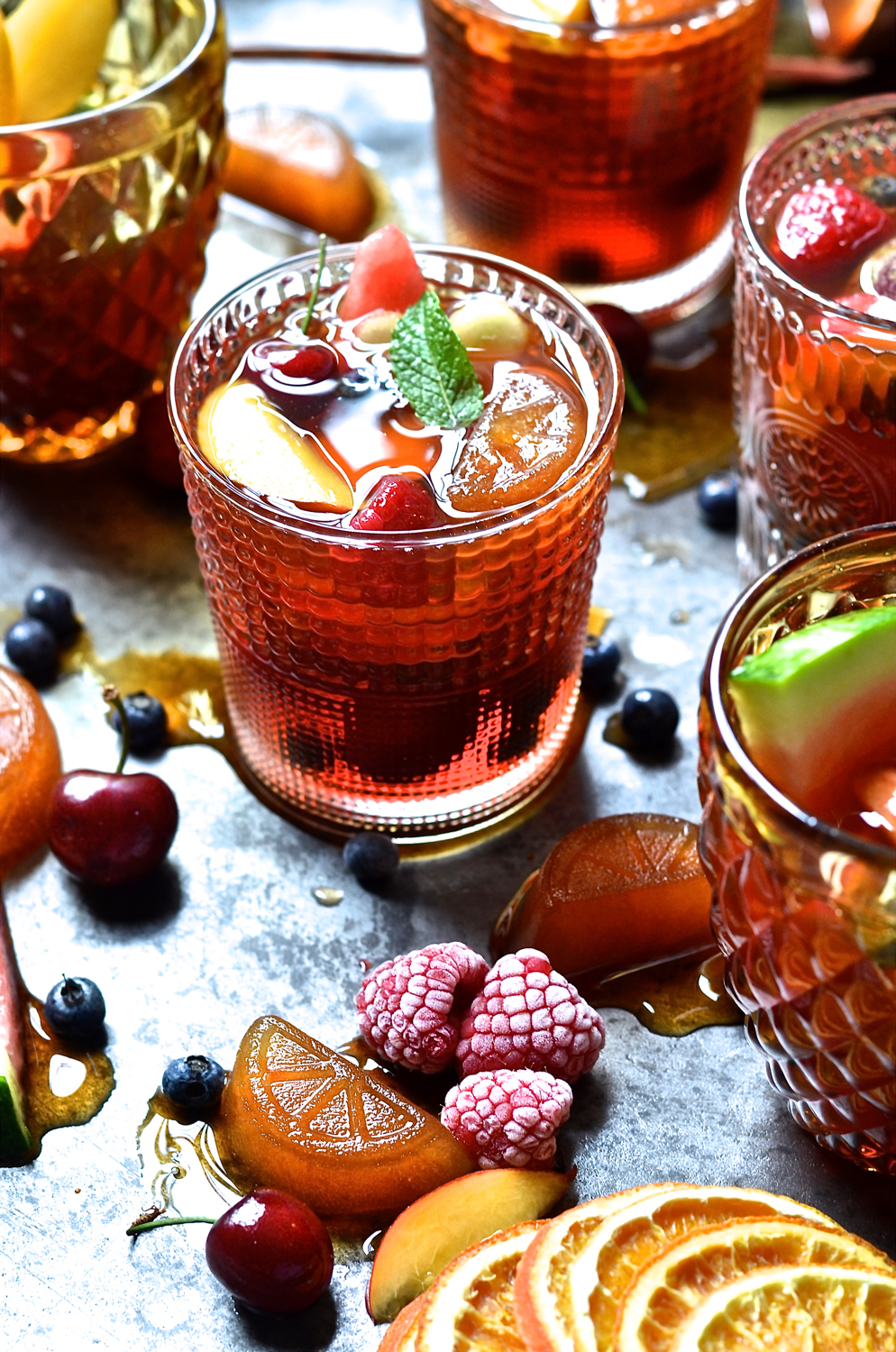 Refreshingly light with hints of lemon and cinnamon. Cranberry and Rooibos Iced Tea