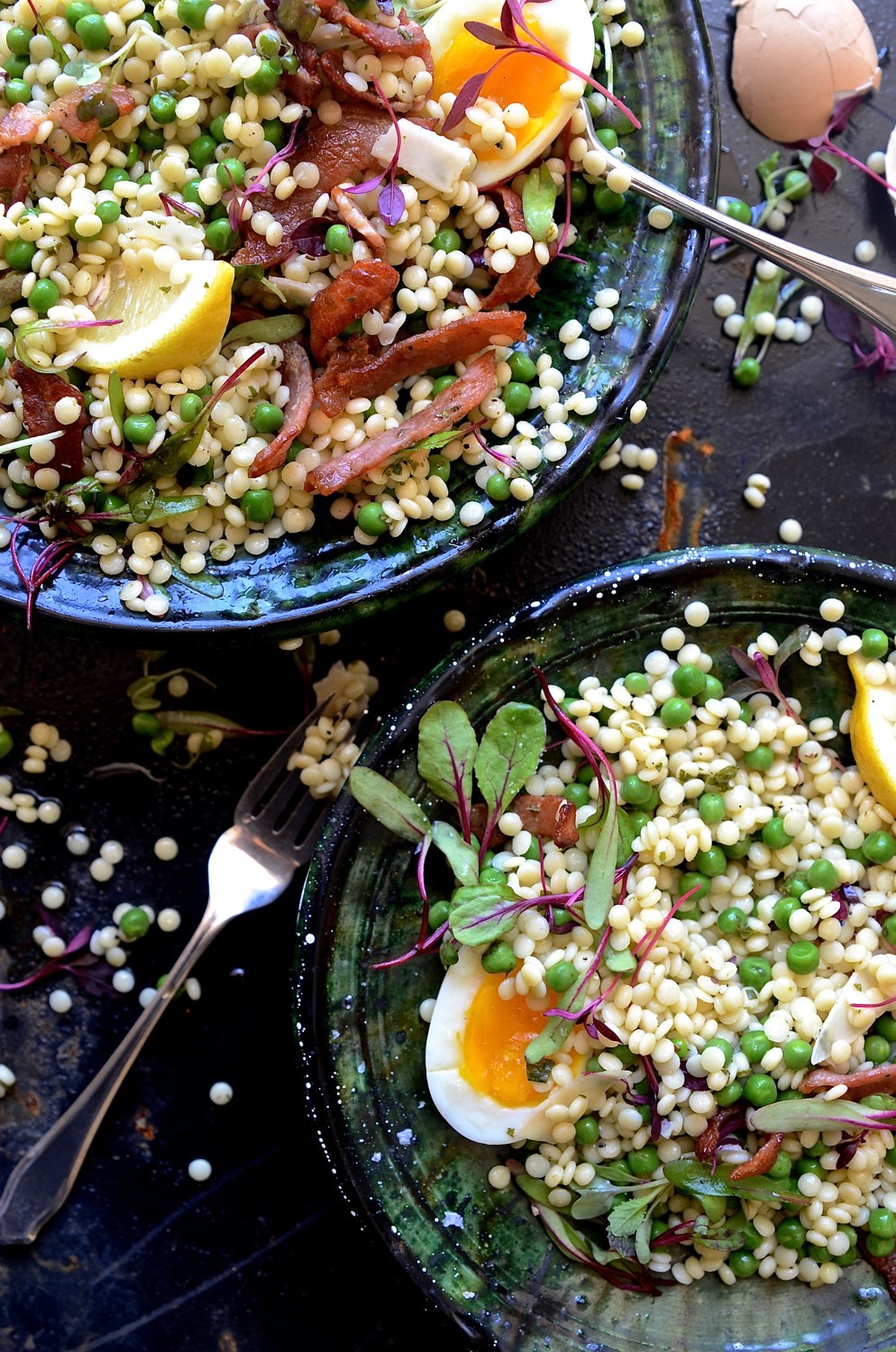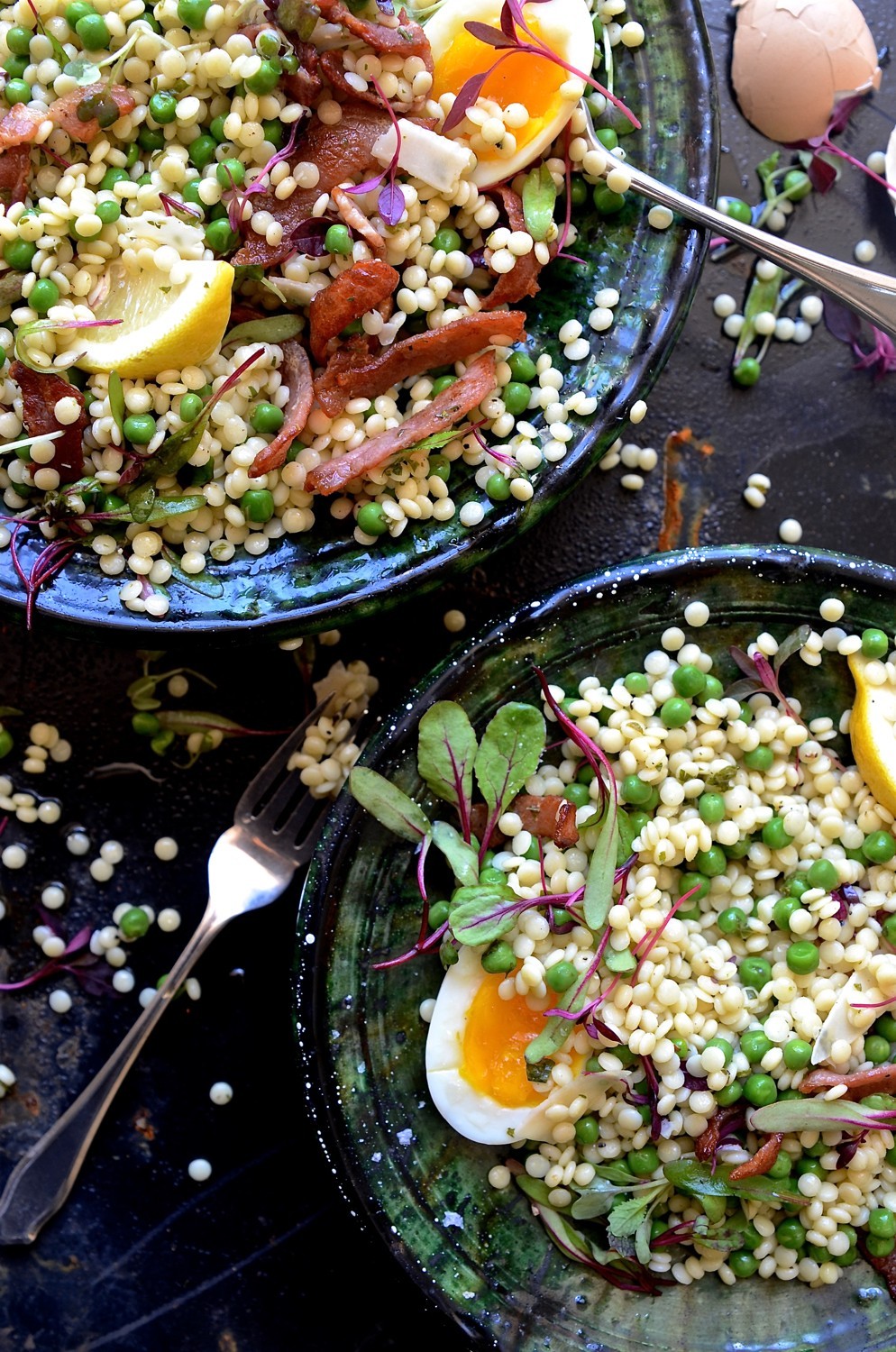 Salads are the best way to celebrate summer. They've come a long way from being thought of as, just a side. This giant Israeli couscous salad is a favourite around here. It's simple yet packed with big flavours – crispy bacon, sweet peas, parmesan and a lemony dressing to pull it all together.
As a busy mum, I'm always looking for easy yet delicious and satisfying dishes that everyone will love.  When you're short of time, this fresh, summery salad is the one to make. It also makes a really good take to school lunch, in which case, I add some roast chicken strips and maybe some sweet peppers and toasted pine nuts.
Giant couscous salad with peas, smoked bacon and parmesan
Serves 4
1 cup giant couscous
2 cups peas
125g smoked back bacon, cut into lardons
30g parmesan shavings
4 soft boiled eggs, optional
a handful of fresh mint and flat leaf parsley, chopped
baby rocket and beetroot leaves (micro herbs)
For the dressing
3 tablespoons olive oil
2 tablespoons fresh lemon juice
zest of 1 lemon
1 teaspoon honey
1 teaspoon Dijon mustard
salt and black pepper, to taste
Cook the couscous as per the packet instructions. Rinse and drain thoroughly before spreading out onto a wooden board or tray to dry off for about 10 minutes. Blanch the peas in boiling, salted water for 2 minutes. Drain and plunge into a bowl of ice water to stop the cooking process and to retain the vibrant, green colour. Drain once more and set aside.
Heat a drop of olive oil in a pan and fry the bacon lardons until the edges start to colour and brown. If you like your bacon crispy, cook slightly longer. Drain on paper towelling. Boil the eggs to you liking, peel and cut into halves. For the dressing, whisk all the ingredients together to form an emulsion.
To assemble the salad, place the couscous, peas, bacon, parmesan and herbs in a bowl. Pour over the dressing and toss through lightly. Transfer onto a serving platter and top with the soft boiled eggs. Finish with a few extra shavings of parmesan. This type of salad is best served at room temperature.
More simple salads that you might like to try: