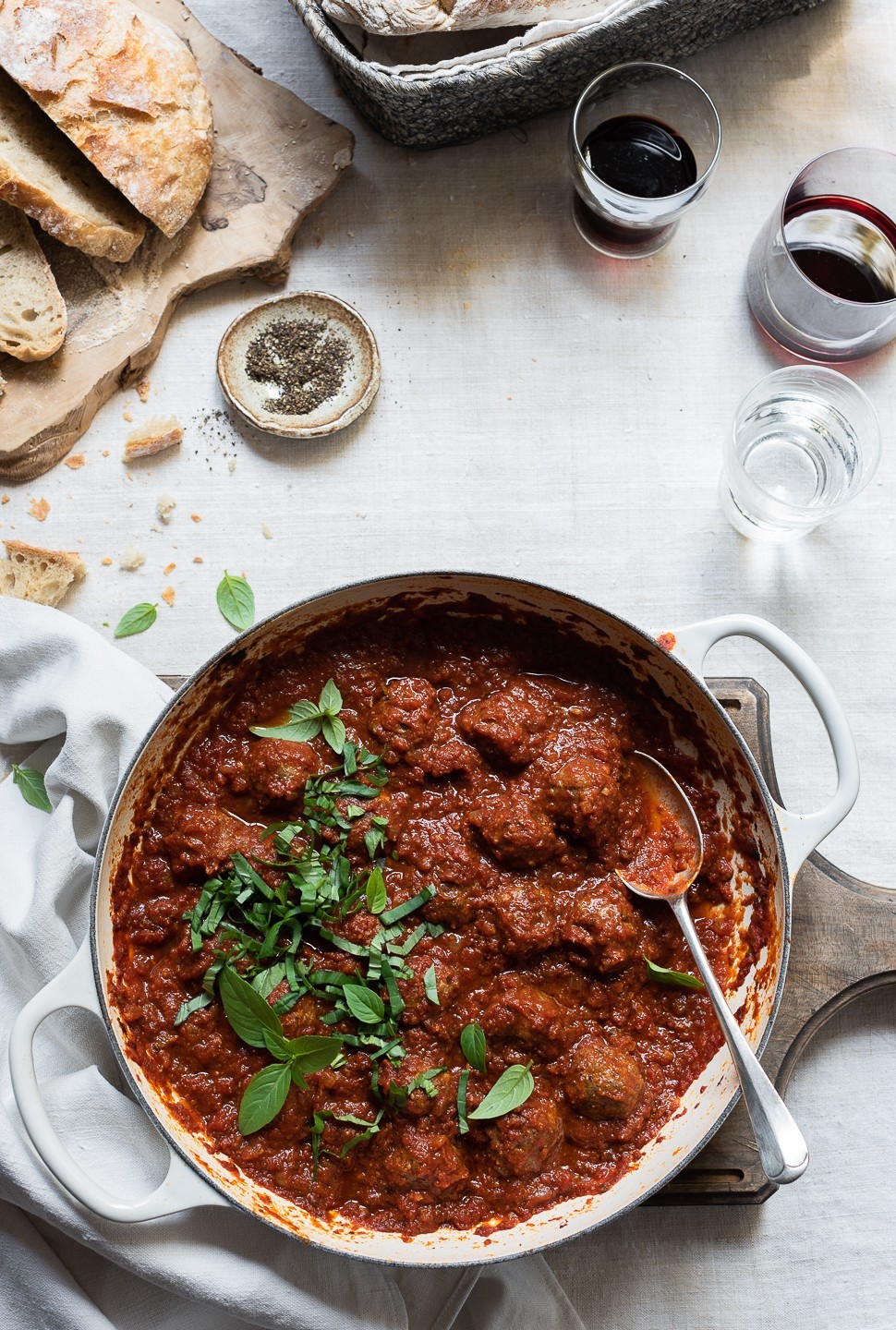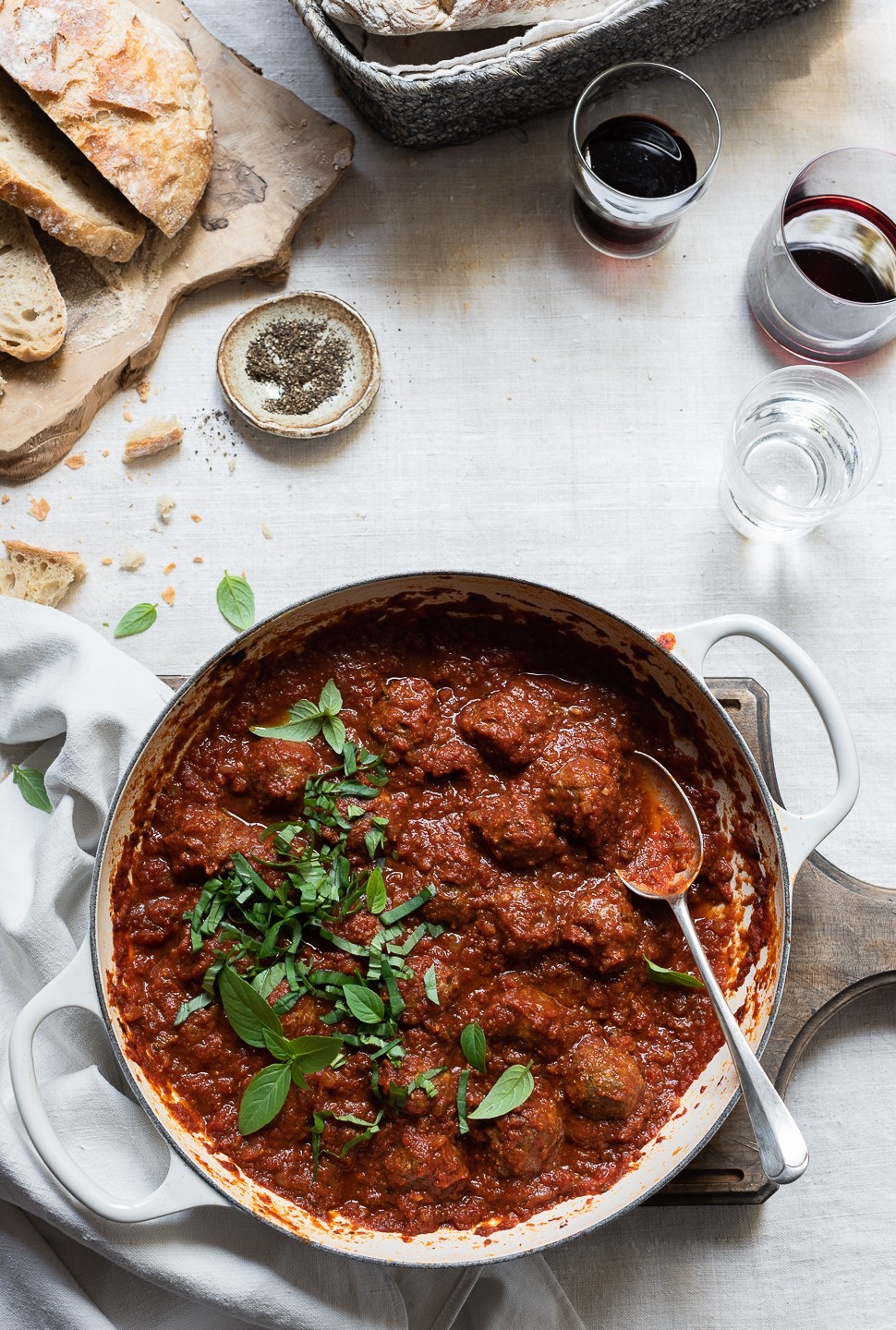 Comfort food reminds us of home, the food our mothers cooked on the fly, without recipe cards and formal instructions. Mostly, these recipes were unfussy and simple, the kind of food eaten around the kitchen table, served up with lively banter and emotional unpacking of everyday life. Comfort food falls into one of two categories. Savoury or sweet. If severely gripped by melancholy or distress, it could mean both. I remember my mother's savoury meatballs, retro but with a pronounced umami flavour. I think Bisto was involved? I had two hungry brothers. I learnt to eat fast. Eligibility for the last meatball had to be plausible and convincing. My mother was not only a great meatball maker, she was also fair. Forty years on, these Parmesan Meatballs are the ones my family love most. I make them often. The recipe is from my Cookbook, Bibby's Kitchen.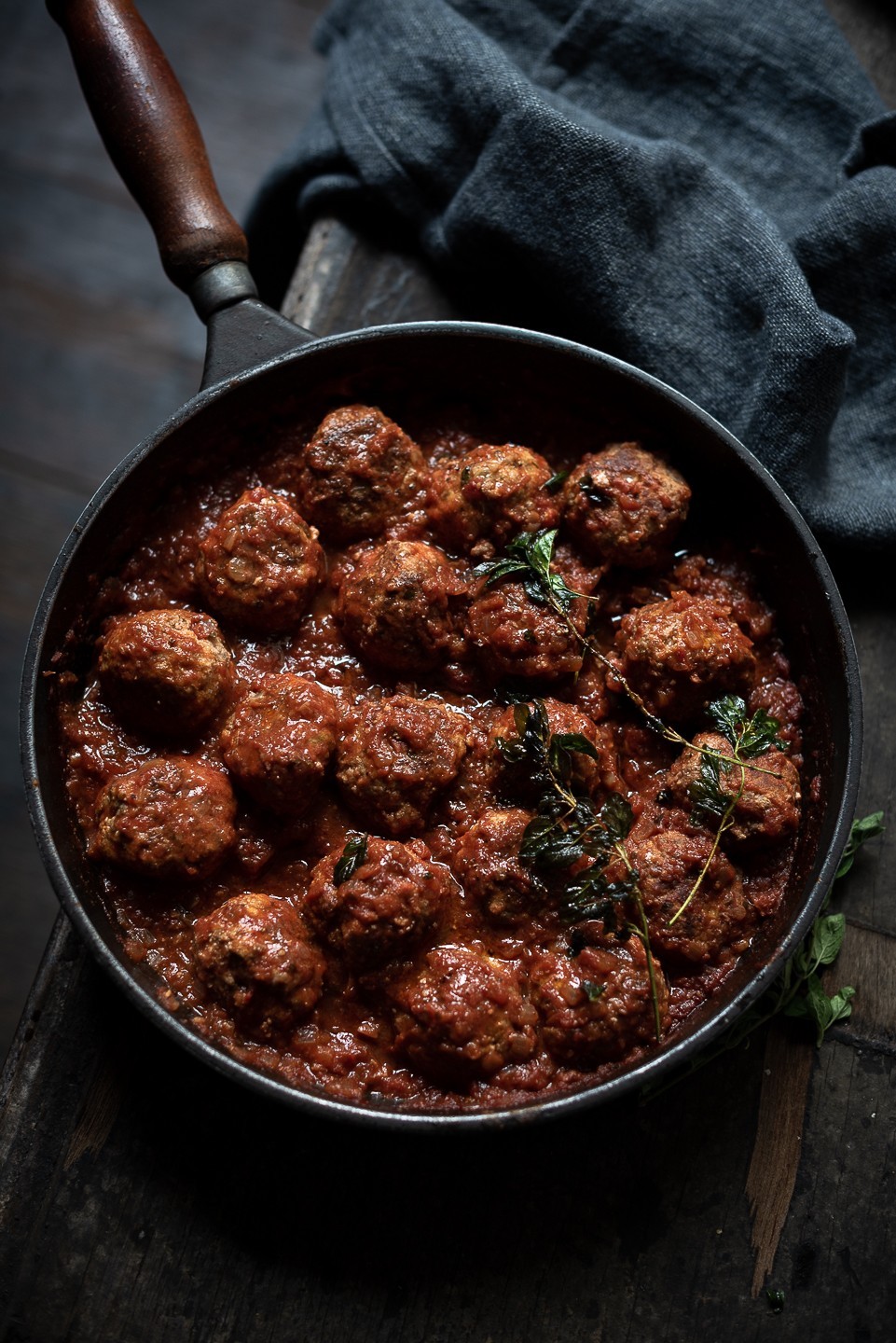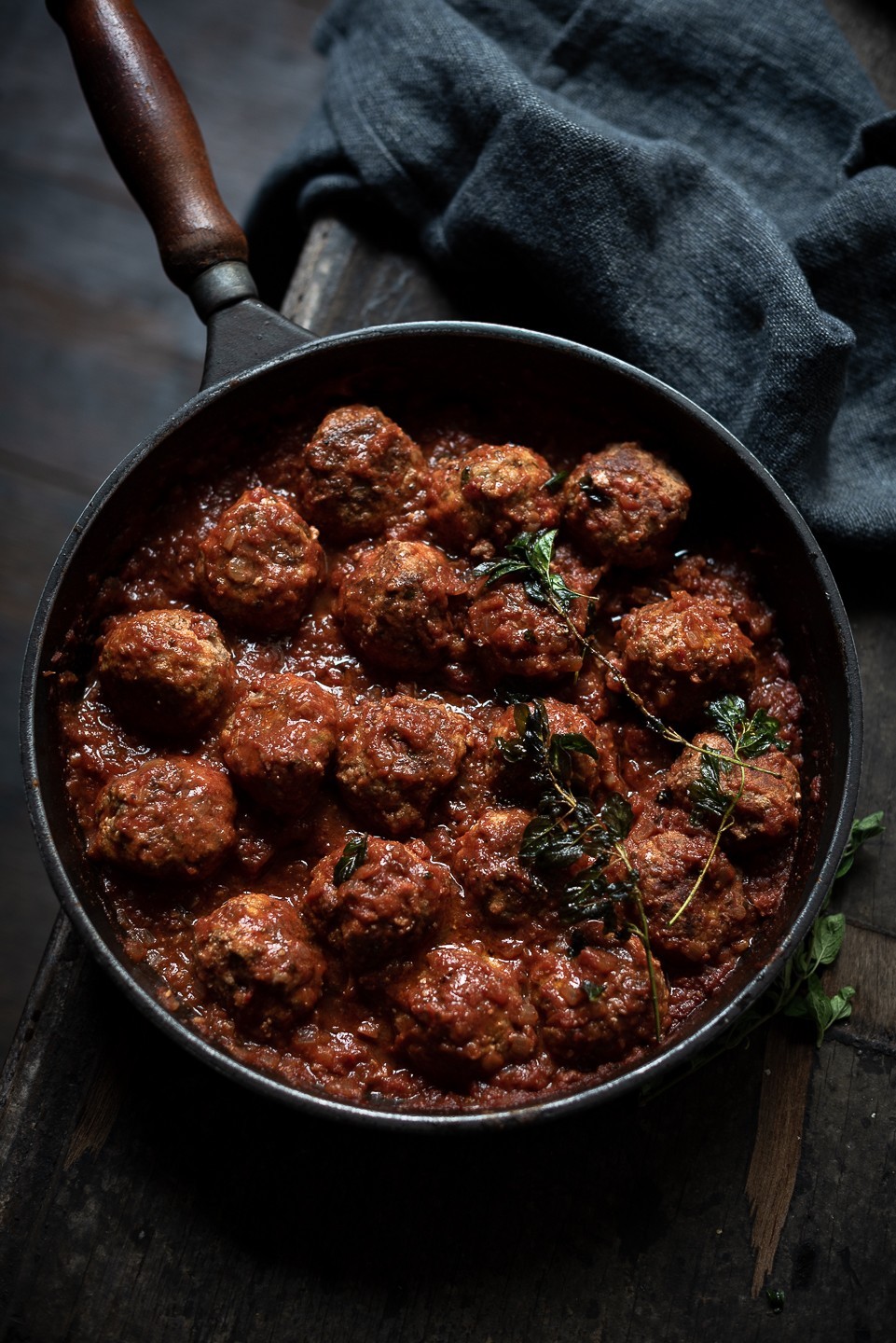 In his latest cookbook, Simple, Ottolenghi assures us that these meatballs are super light and fluffy. If you're a seasoned 'meatballer' you'll know that sturdy flavourings are as important as the lightness of the meatball itself. Whenever I cook a new recipe, I scan the ingredient list first. Here, I needed only ricotta. Initially, I thought 250g ricotta might be a bit much but it's this, that makes these Ricotta meatballs defiantly light. For the breadcrumbs, I used a good old government loaf. It makes the softest crumbs.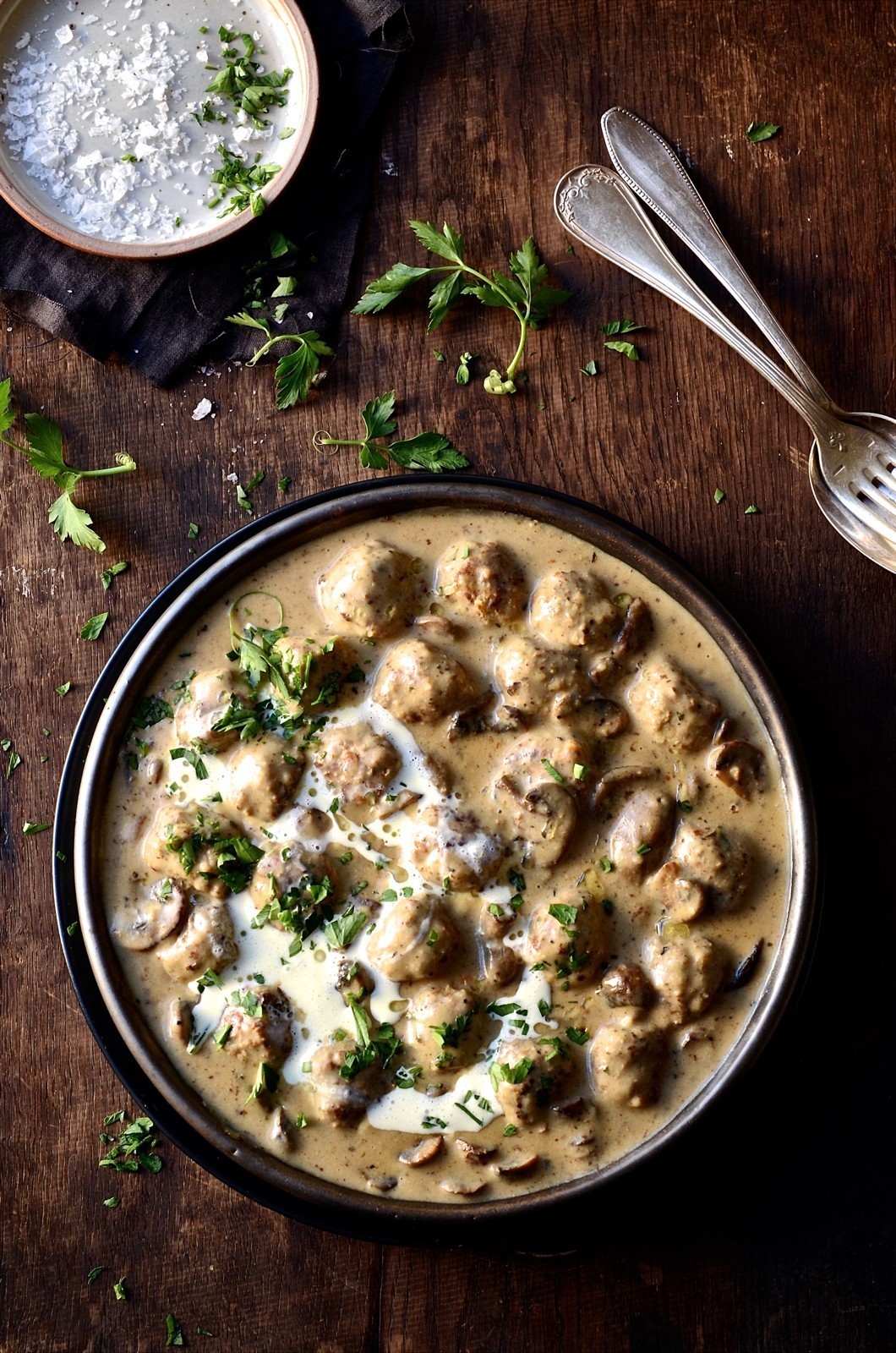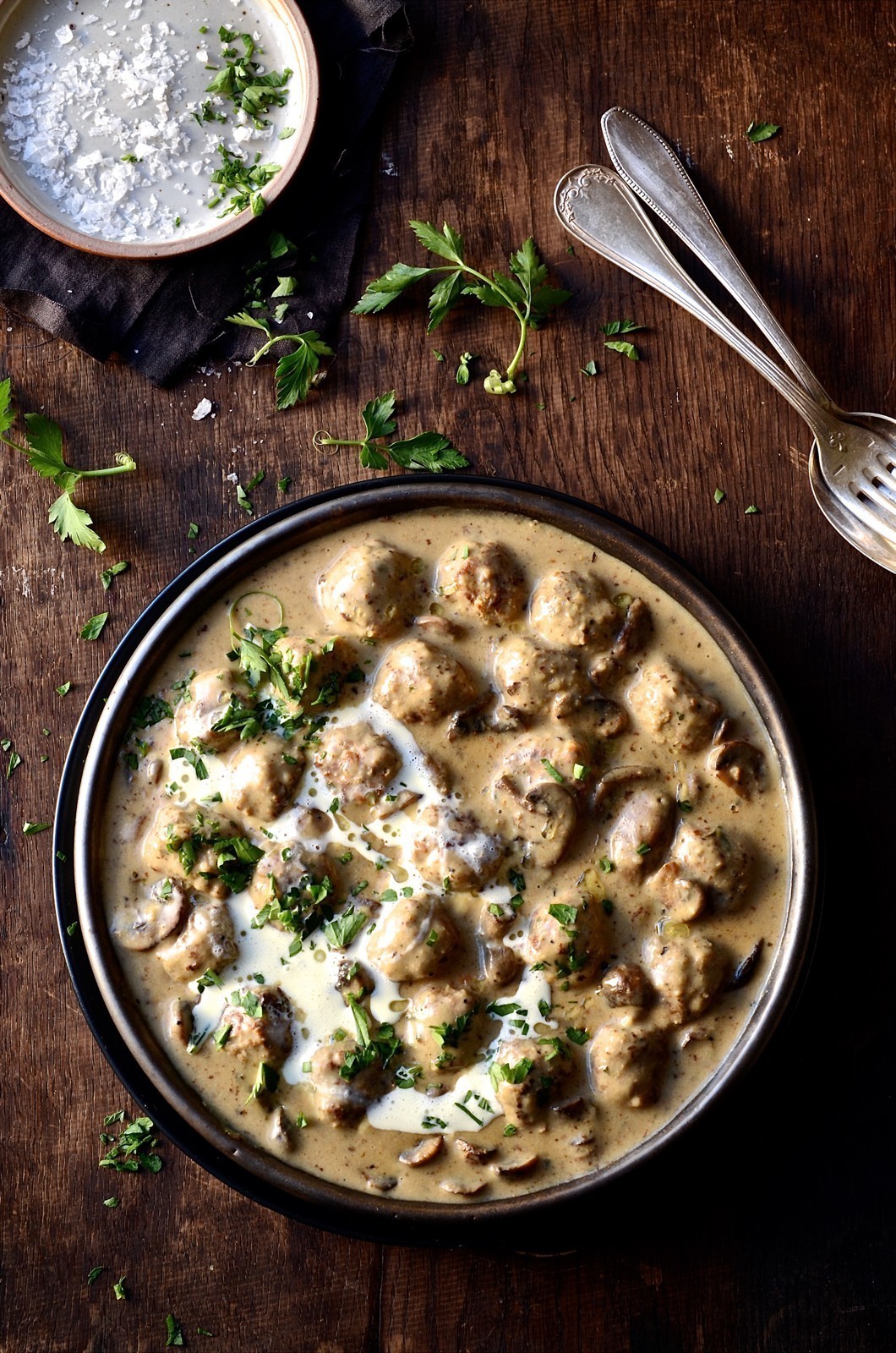 The sauce for these Swedish Meatballs is rich and creamy with a mellow warmth. One would think that being Swedish in origin, the ingredients would be difficult to find. Surprisingly, they are everyday pantry staples really – Dijon mustard, Worcestershire sauce and a pot of cream. That takes care of the sauce. For the meatballs you'll need fresh parsley, mixed spices, egg and breadcrumbs.
Traditionally, Swedish meatballs are made with pork mince. I made it with beef mince and it worked a charm. I've also added mushrooms to the sauce and a drizzle of lemony extra virgin olive oil to contrasts the richness. Fluffy mashed potatoes or tagliatelle are happy bedfellows.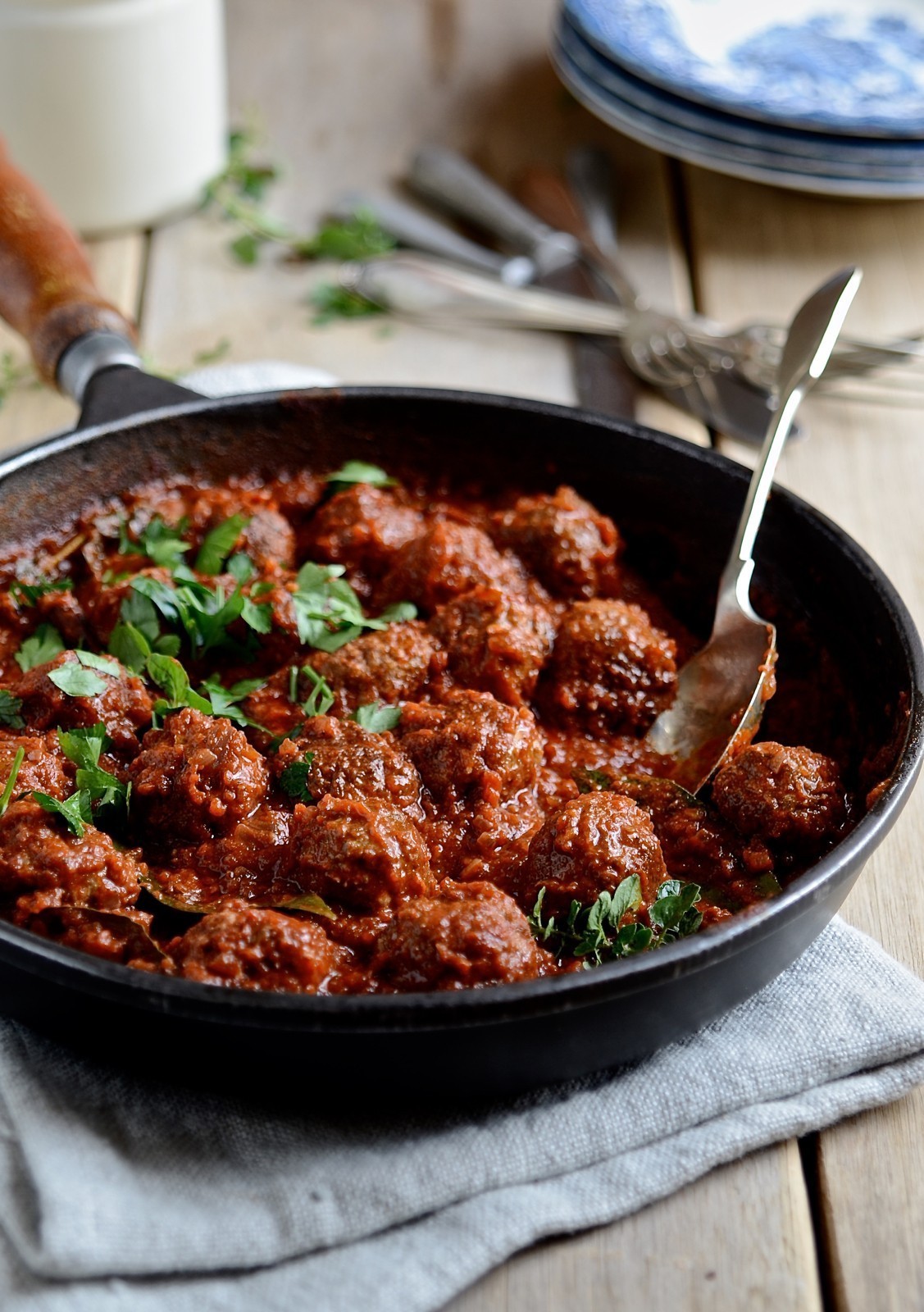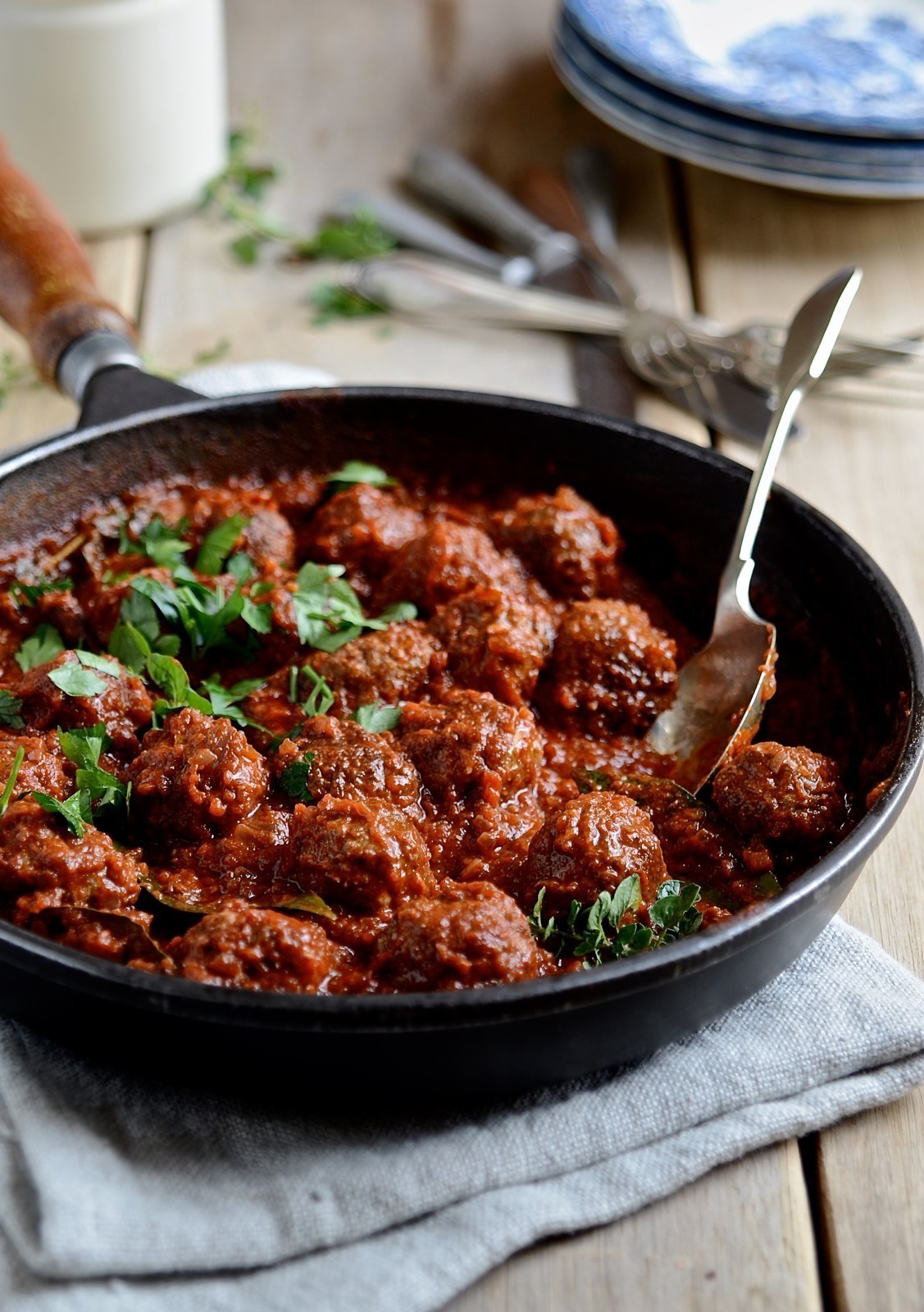 The Spanish are skilled at eliciting the best from aromatics. My Spanish meatballs are all your favourite tapas pickings in one pan. Here, earthy spices like cumin, coriander, chilli and paprika mingle with a house red to deliver a bold red sauce. It's one of the most popular recipes on the blog. I serve mine with a butter bean mash. Fluffy mashed potatoes or polenta will be equally good. If you need to make these gluten-free, omit the breadcrumbs and replace with ground almonds.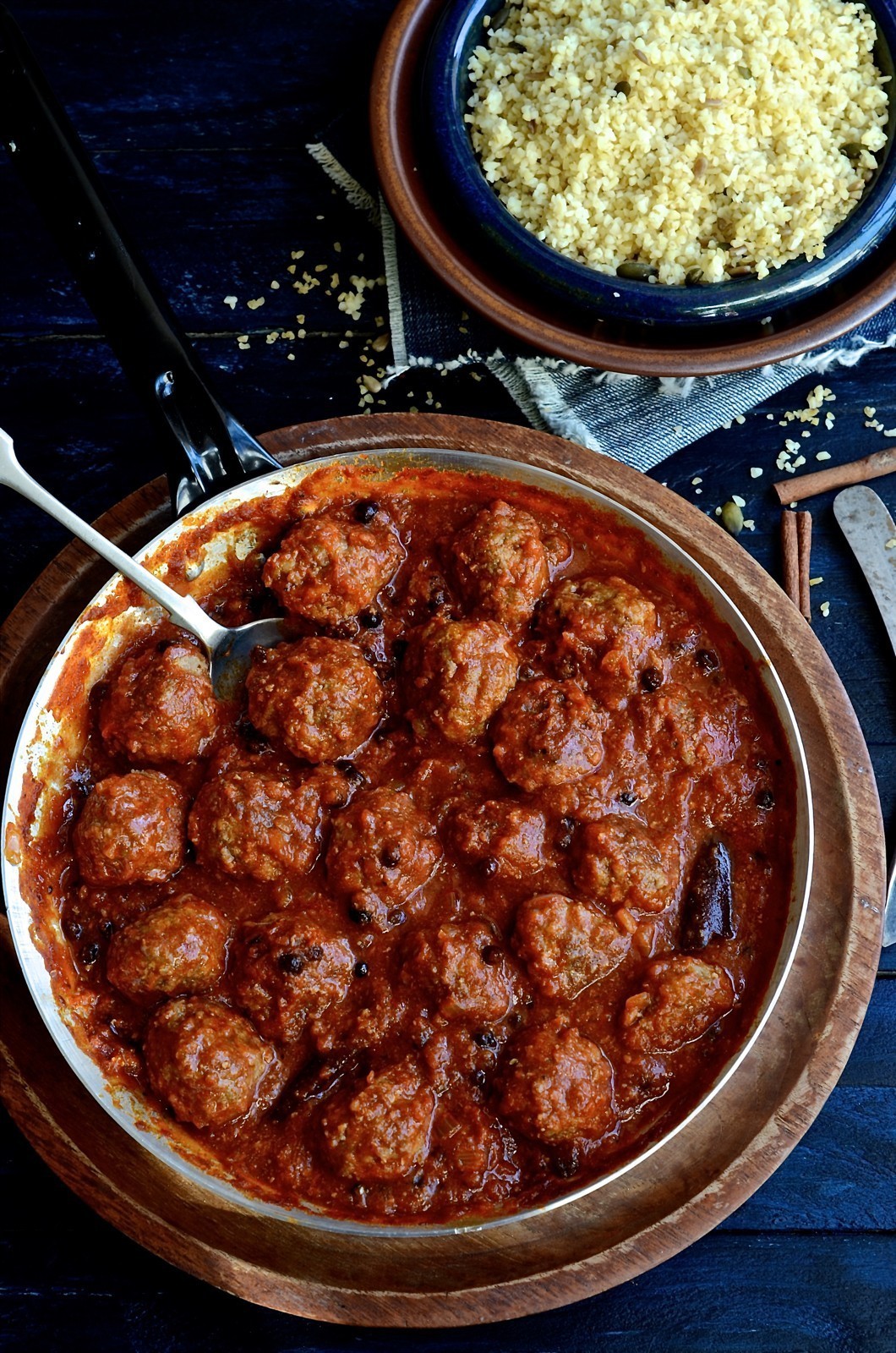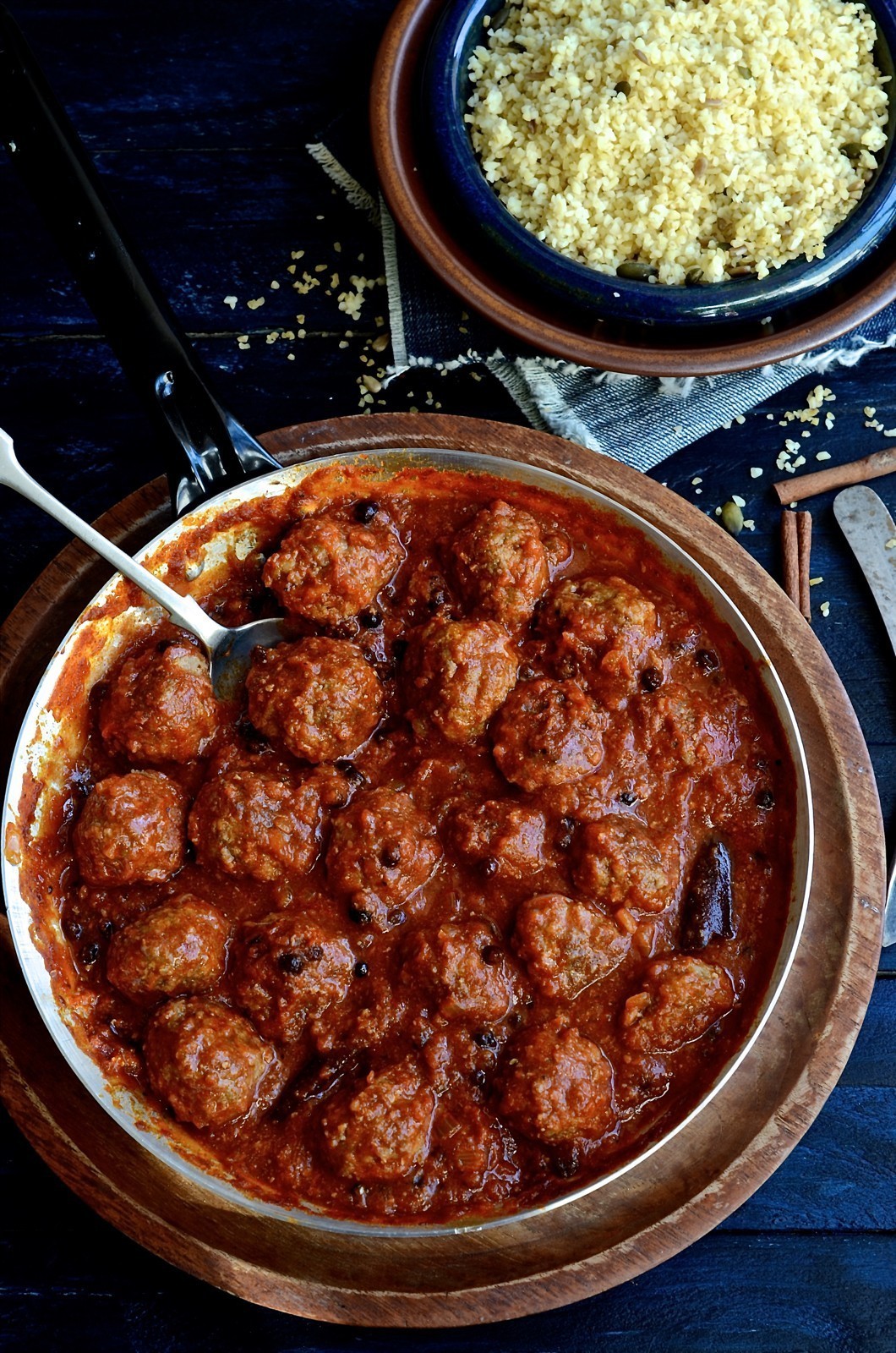 I'm a huge fan of bold, flavourful food. These North African Chermoula meatballs are redolent of this type of cooking – exotically spiced and gutsy in character. The flavourings typify North Africa cooking where savoury and sweet play to the other's advantage. Dried Turkish apricots, peaches, even currants are good. You may want to serve it with this Tabbouleh salad.
If you make any one of these meatball recipes, remember to tag @Bibbyskitchen on Instagram with the hashtag #Bibbyskitchen and we'll share what you're bringing to the isolation table. Wishing you all strength and renewed energy to tackle and conquer another week! Much love Di