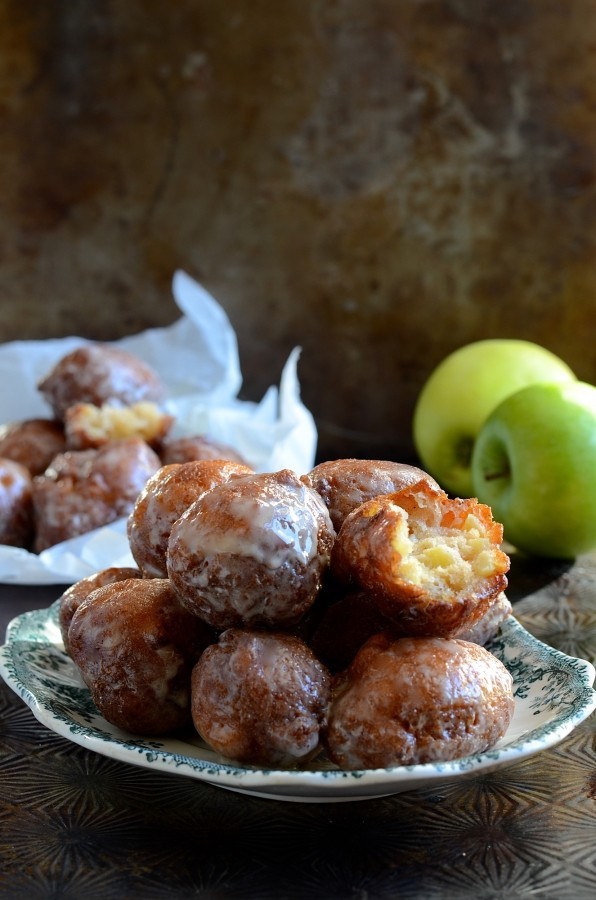 There aren't many deep fried recipes on this blog, for obvious reasons, but when we're talking donuts, I'm willing to take one for the team. Stuffed with juicy apple pieces and double-dipped in a vanilla cream glaze, these apple fritter donuts are rather special.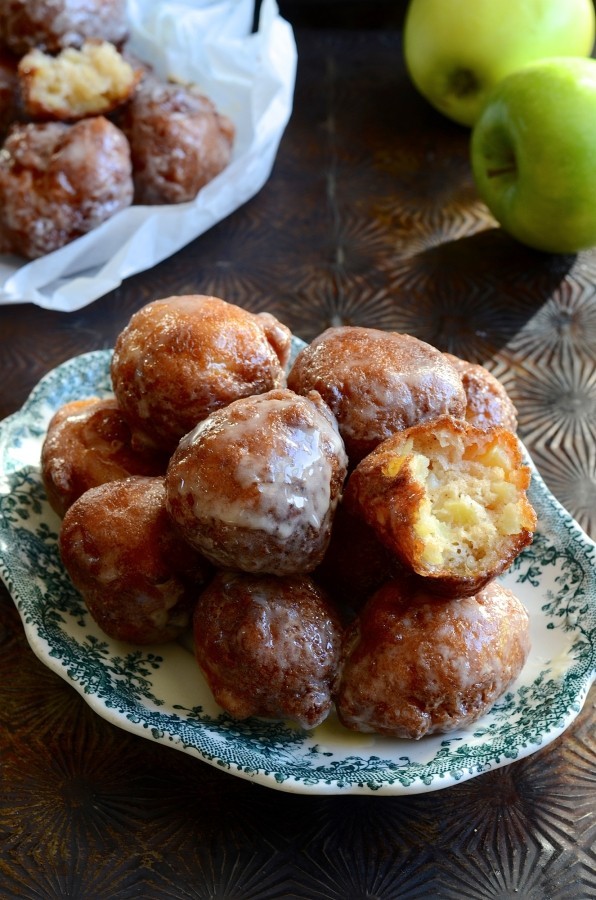 As with most donuts, they're best eaten on the day they're made. This is not a problem. Knowing when to stop might be slightly more problematic. A cross between a traditional fritter and a donut hole, this recipe combines both into one pillowy soft mouthful. The batter is gently spiced with cinnamon. You can finish the donuts in one of two ways. If you prefer a crunchy exterior, omit the glaze and dust liberally with icing sugar. Once dipped, the crispy outside softens and takes on a tender sponge-like quality. Both are equally delicious. Serve the donut fritters with a steaming cup of tea or as a finger dessert alongside a strong coffee.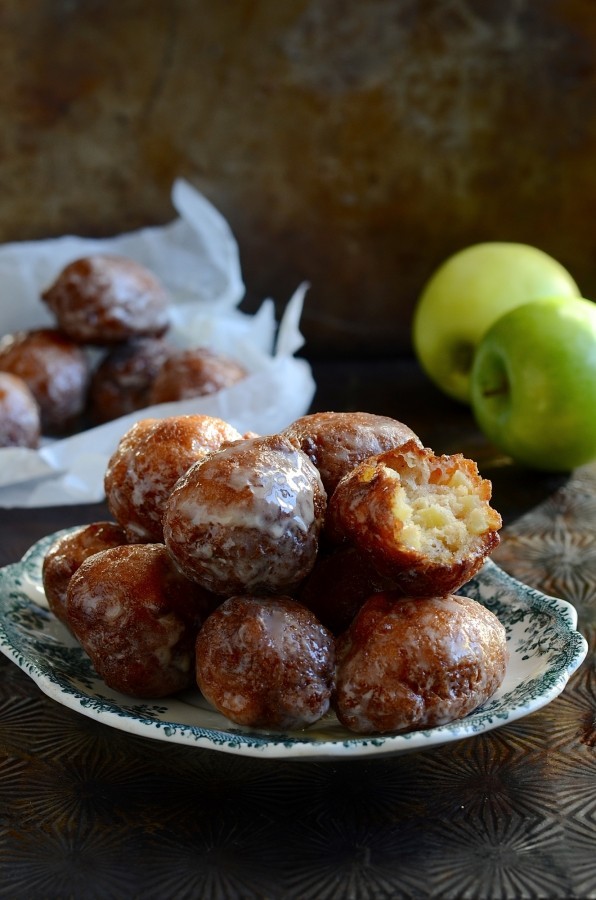 Double glazed apple fritter donuts
Double glazed apple fritter donuts
2 apples, peeled and cut into really small dice
1 cup all-purpose cake flour
1 1/2 teaspoons baking powder
1/4 teaspoon salt
3/4 teaspoon ground cinnamon
1/4 cup castor sugar
1/3 cup milk
80ml (1/3 cup) buttermilk
1 egg
Olive Pride oil, for deep frying
For the glaze
1 1/4 cup icing sugar, sifted
125ml (1/2 cup) single or whipping cream
1 teaspoon vanilla paste or extract
Pour the oil into a saucepan and heat to 180º C.
Sift the flour, baking powder, salt, cinnamon and castor sugar into a bowl.
In a small jug, whisk together the milk, buttermilk and egg.
Pour the wet ingredients into the dry and mix to combine.
Fold through the finely chopped apple.
Carefully spoon heaped teaspoon amounts of batter into the hot oil and fry until golden on one side.
Turn over and continue to cook until evenly browned.
Remove with a slotted spoon and drain on paper towels and set aside to cool slightly.
To make the glaze, combine the icing sugar and cream until smooth.
Dip the apple fritter donuts in the glaze and set over a wire rack.
Once the first glaze is set, repeat the dipping process.
For more apple bakes and cakes, here are a couple more creative ways to eat your fruit.
Strawberry apple cake with honey
Apple and blueberry cake with burnt butterscotch sauce Find the recipe on Food 24.com 
Apple galette with walnut frangipane