Apple and blueberry cake with burnt butterscotch sauce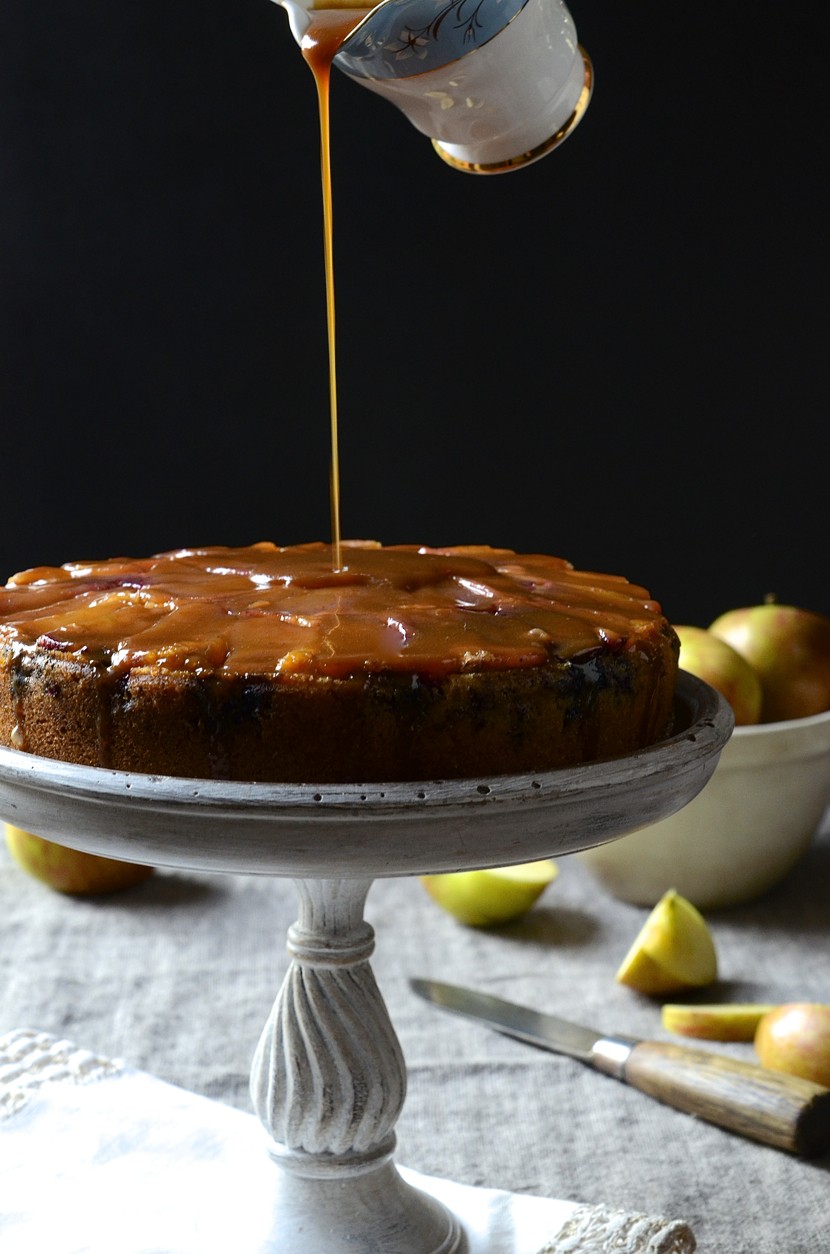 On your marks, get ready……… BAKE! Sound familiar? No, we're not in the tent, but at least you'll feel like this week's star baker if you try your hand at this irresistible warm apple and blueberry cake. A generous drizzle of burnt butterscotch soaking sauce elevates the cake into a luscious pudding. With caramelised  apples and blueberries, this upside down cake is the perfect ending to a relaxed Sunday lunch. Served with soft whipped cream and a jug of glistening toffee sauce, you're guaranteed to witness some irreverent plate licking.
The story and recipe for this bake was created for Food 24. The how-to on Food 24 .
This recipe is really versatile and can be adapted to your preferred choice of seasonal fruit. Try it with pineapple and a rum-spiked butterscotch sauce. Banana and coconut are also delicious, as are dark skinned plums with a star-anise sauce. The possibilities are endless. I'd love to hear your comments and how you tweaked this pudding-cake. Happy weekend all!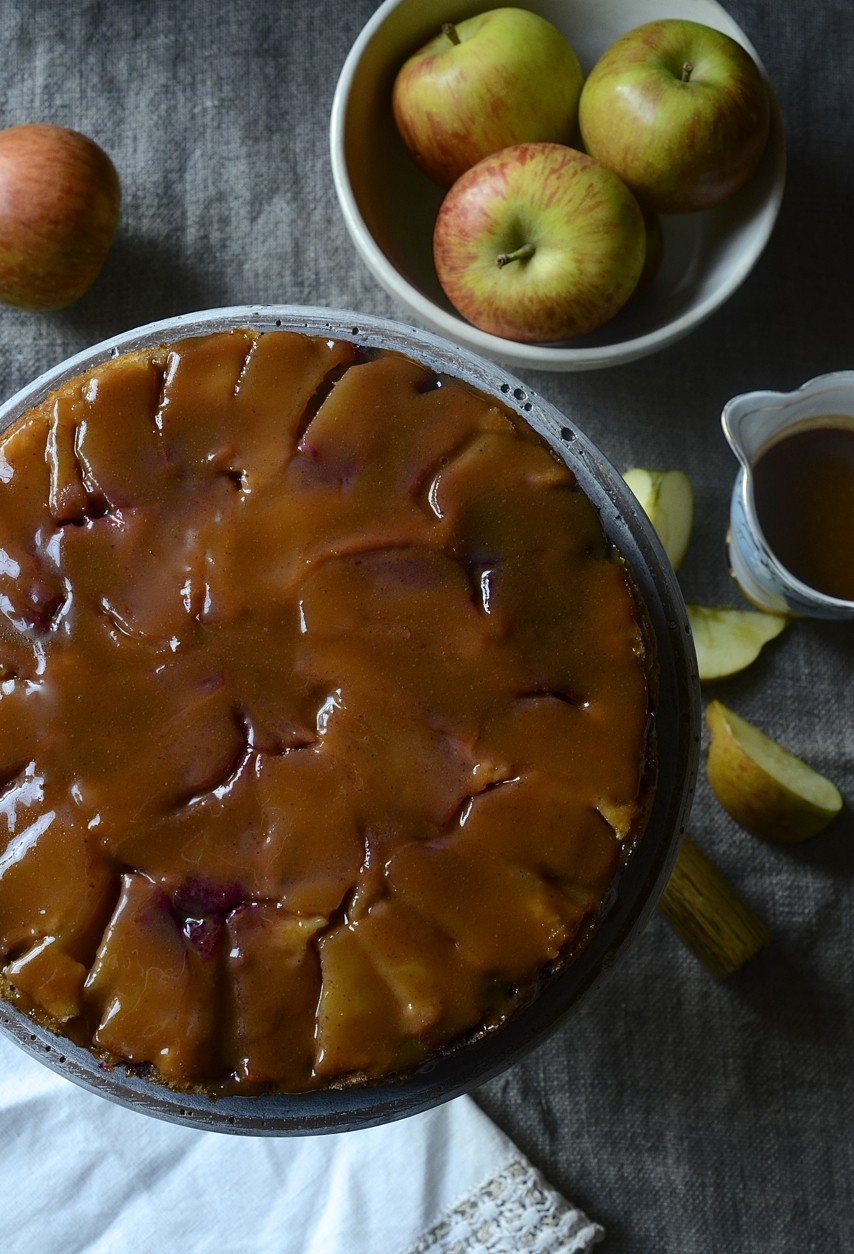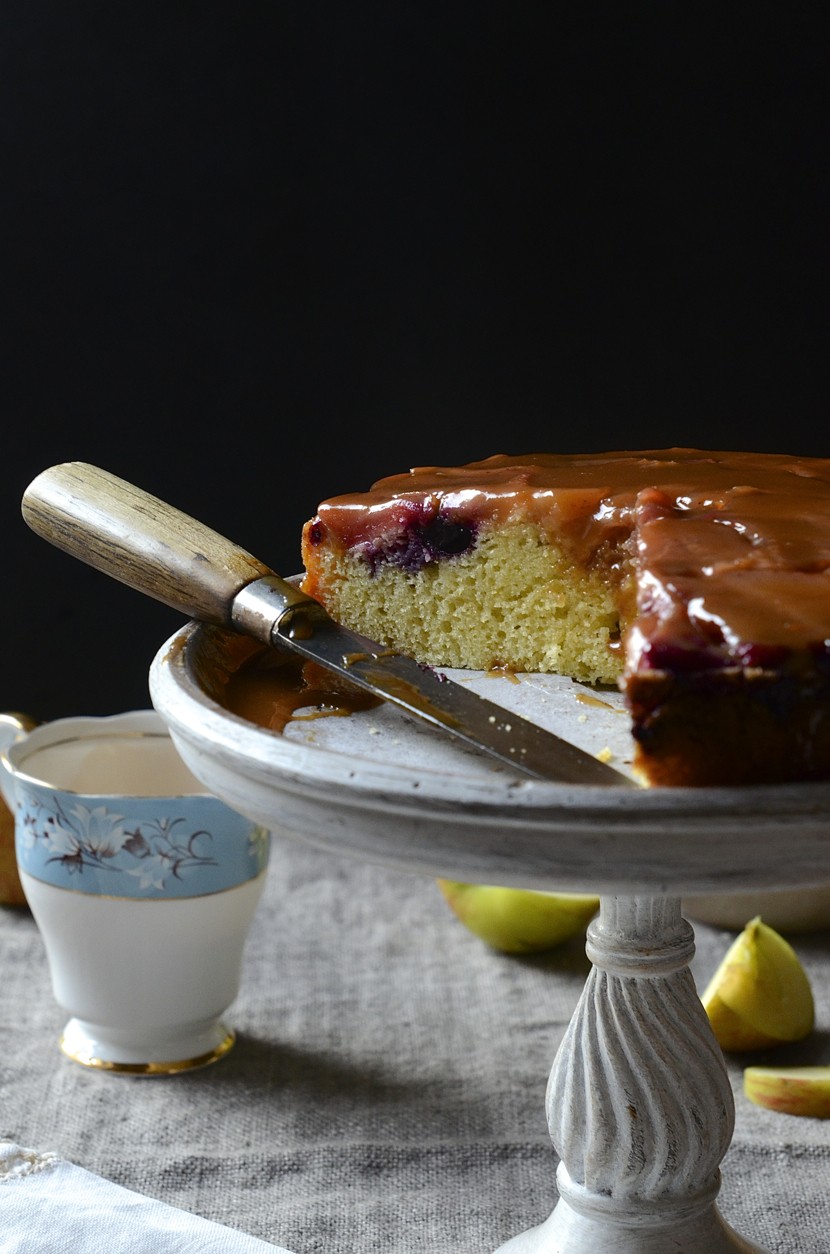 Apple and Blueberry cake with burnt butterscotch sauce