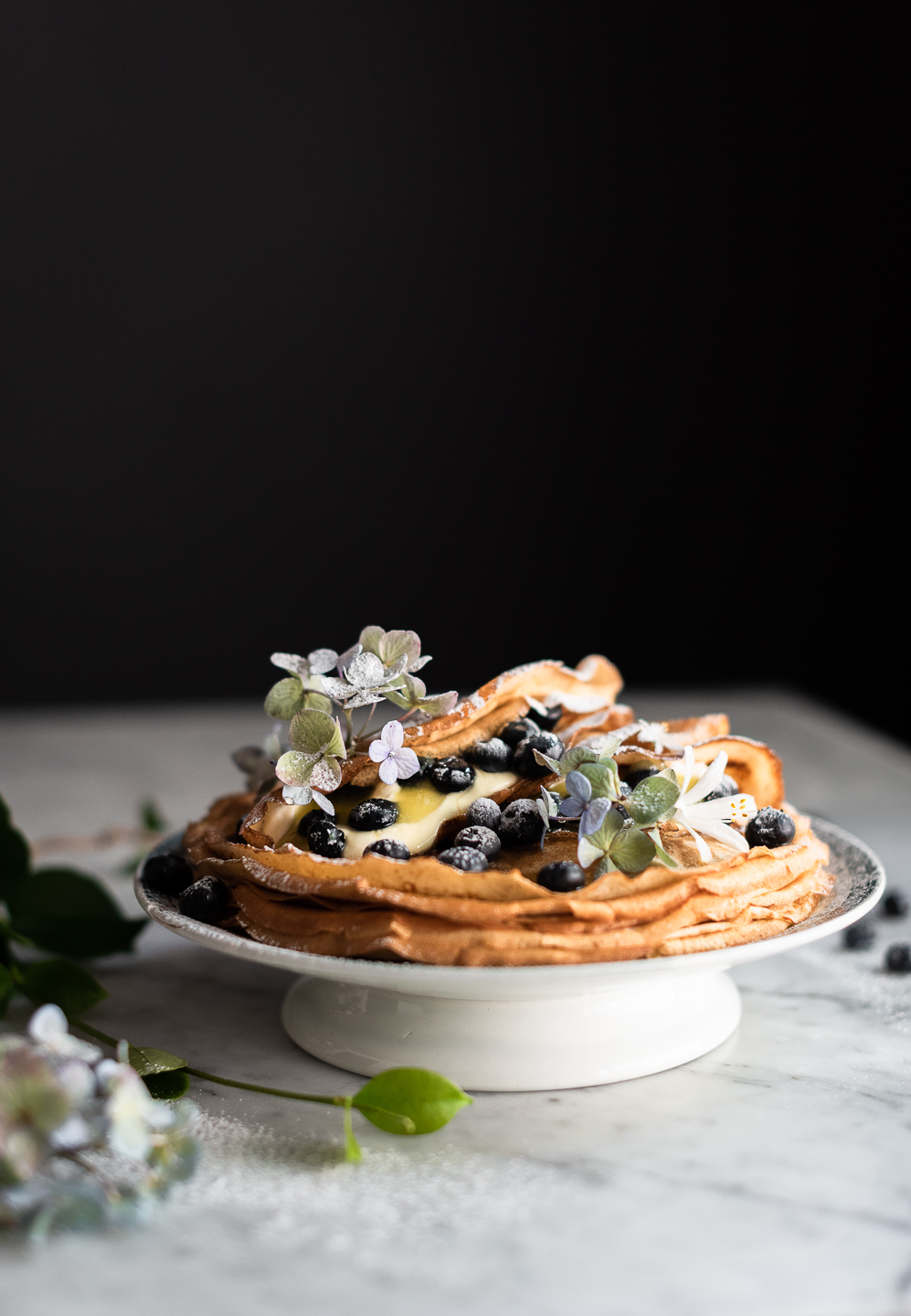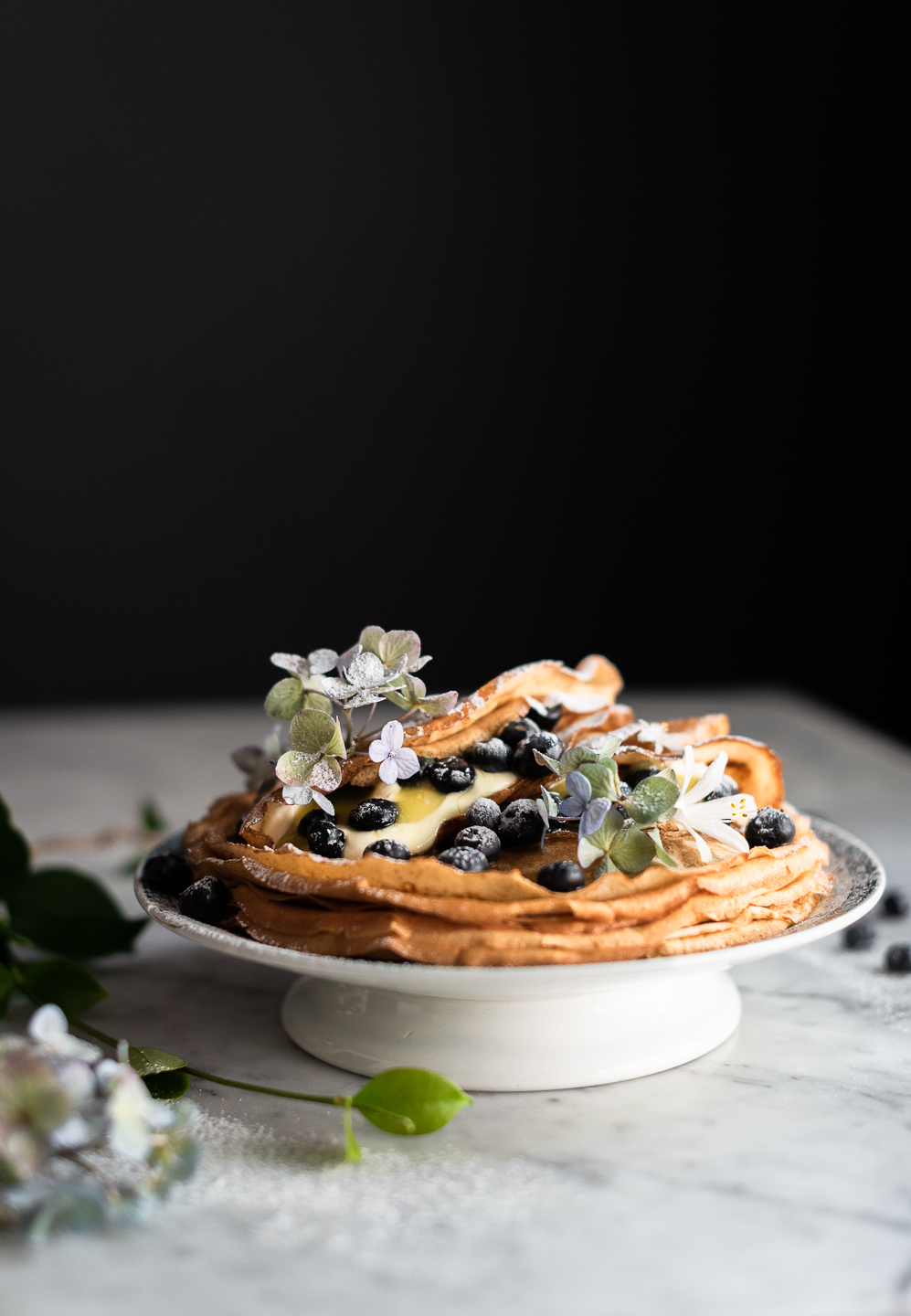 There are times when only real butter will do. Lusciously creamy and smooth, with a modest tangy to balance the opposing sweetness and salt. No margarine, oil or other fat imposter can fill its shoes. With that out the way, we're well on our way to making these lacy-edged Brown Butter Wholemeal Pancakes. They're obsessively good. Whether you know them as pancakes, pannekoek or crêpes, they're the epitome of homely cooking and adored everywhere. Although the world waves the pancake banner on Shrove Tuesday before the onset of abstention from meat, eggs, milk and butter for Lent, we all know, there's plenty of pancaking going on either side, and maybe some in between?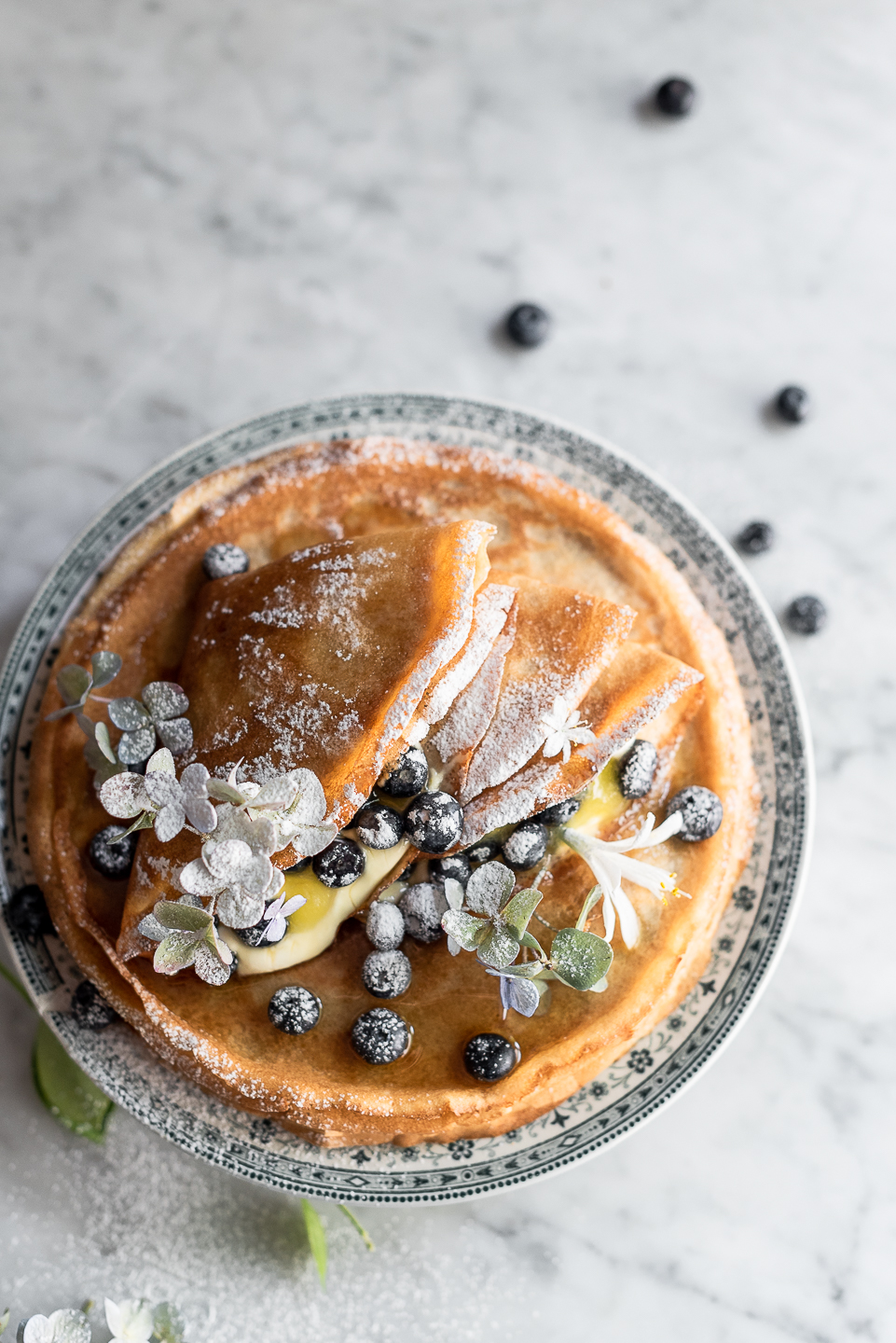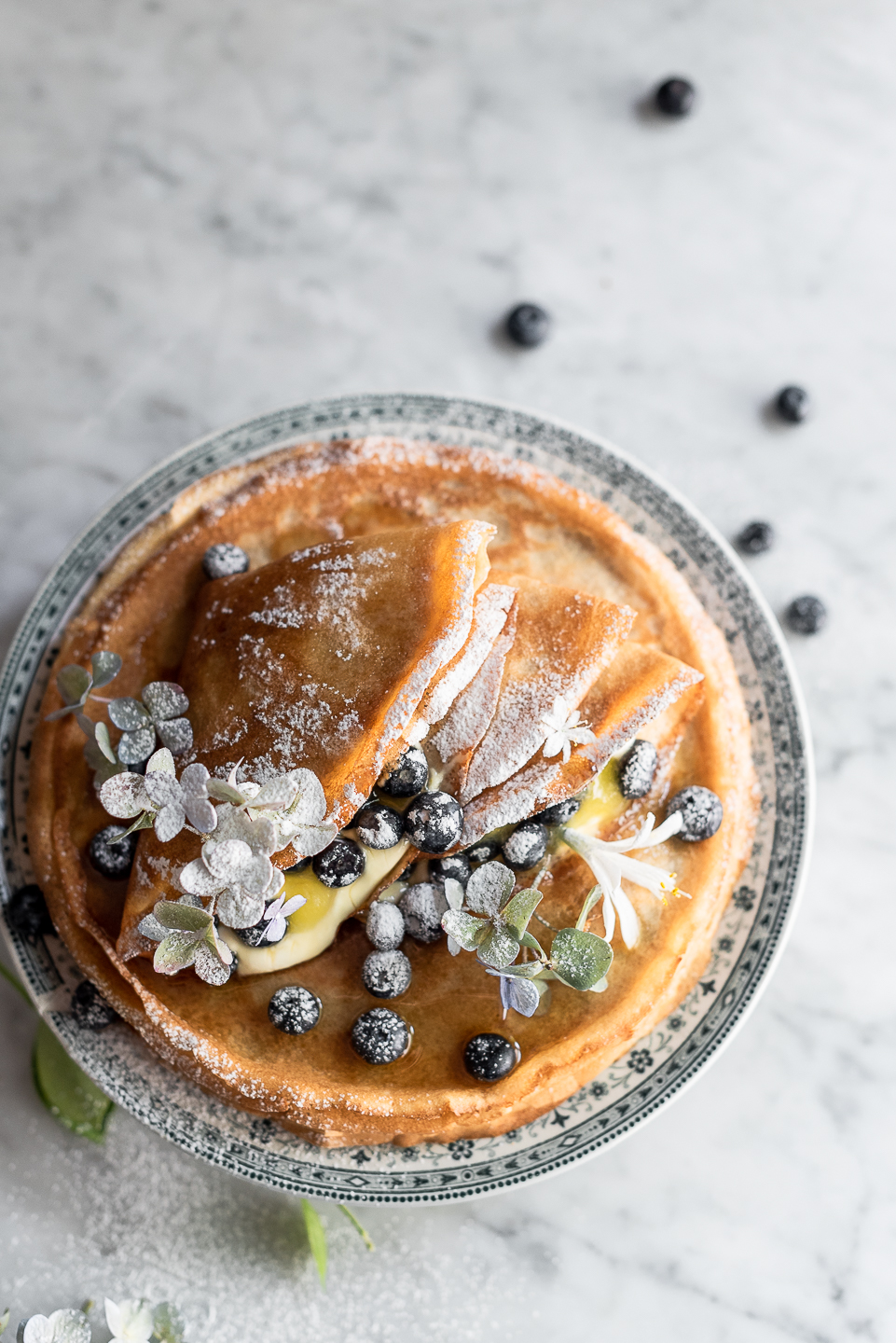 How to guarantee your Brown Butter Wholemeal Pancakes are flip'n great!
As mentioned before, use the best butter, salted that is. Brown the butter until it smells sweet and nutty, with little brown bits on the bottom of the pot. Scrape all of it into the batter once cooled. Use a combination of cake wheat flour and finely ground wholemeal flour. Wholemeal adds a toothsomeness and supports the nutty flavour we're after. Resting the batter is essential. The flour softens as it absorb the liquid, making for a deliciously tender texture. Overnight resting of the batter is ideal, if you have the time.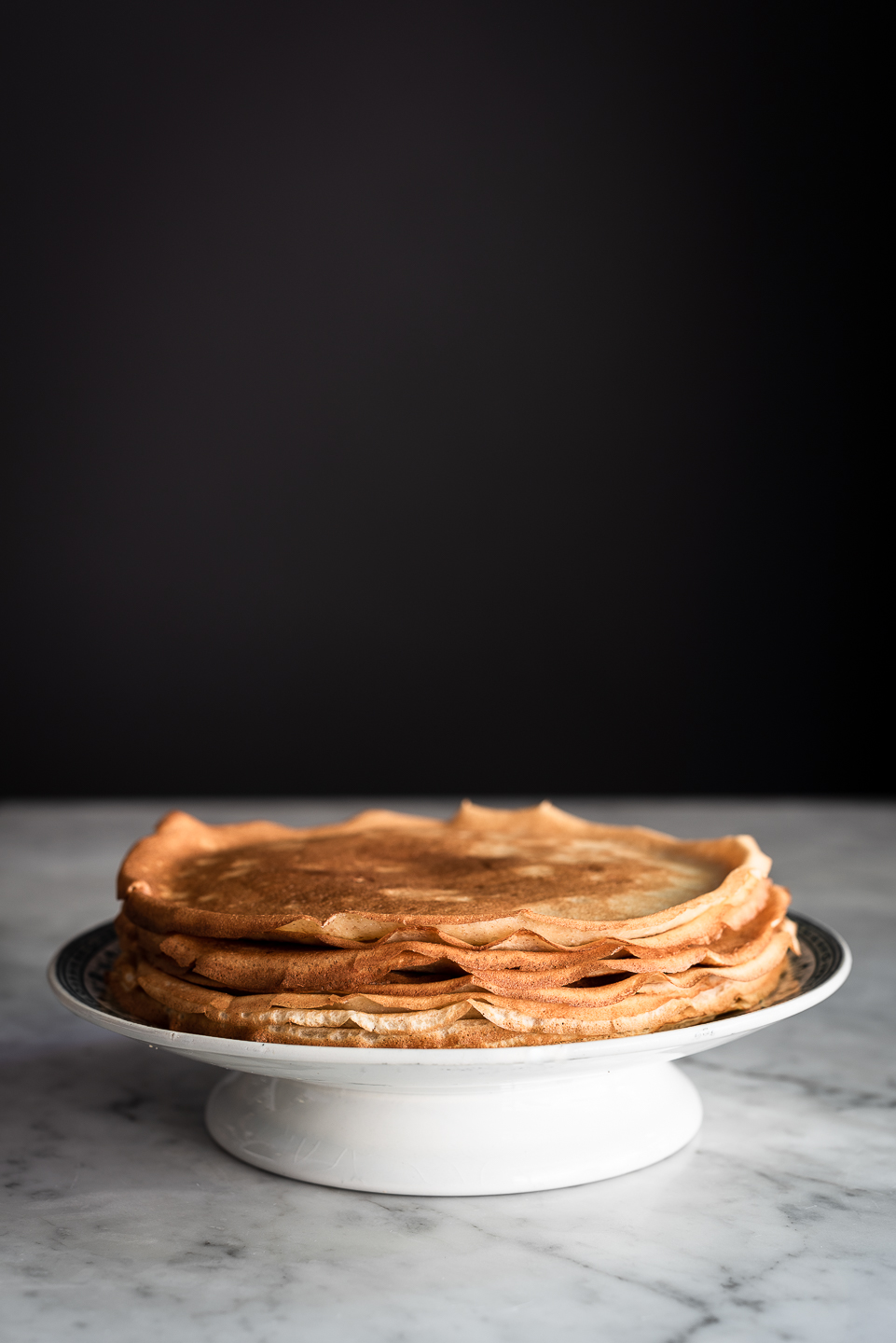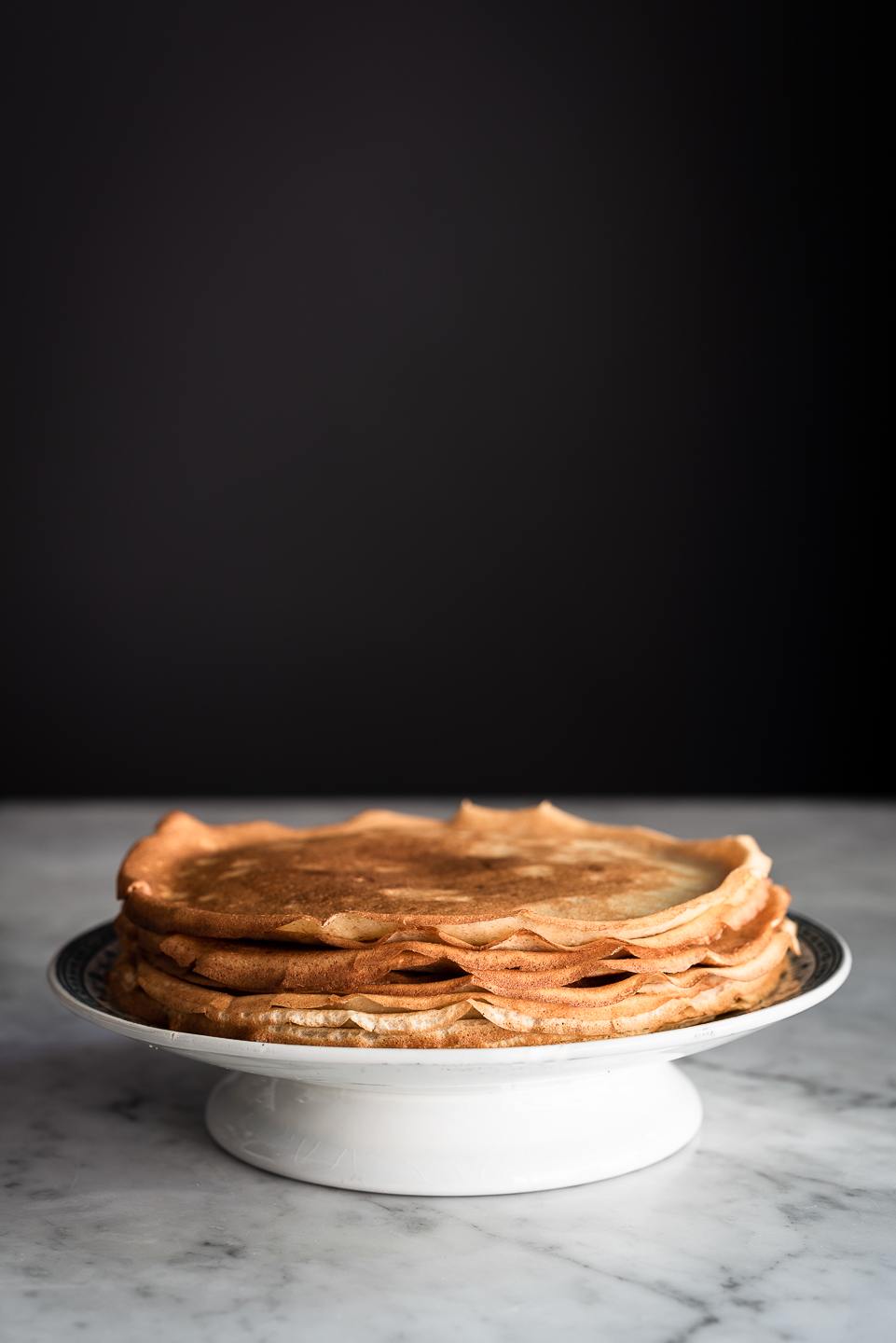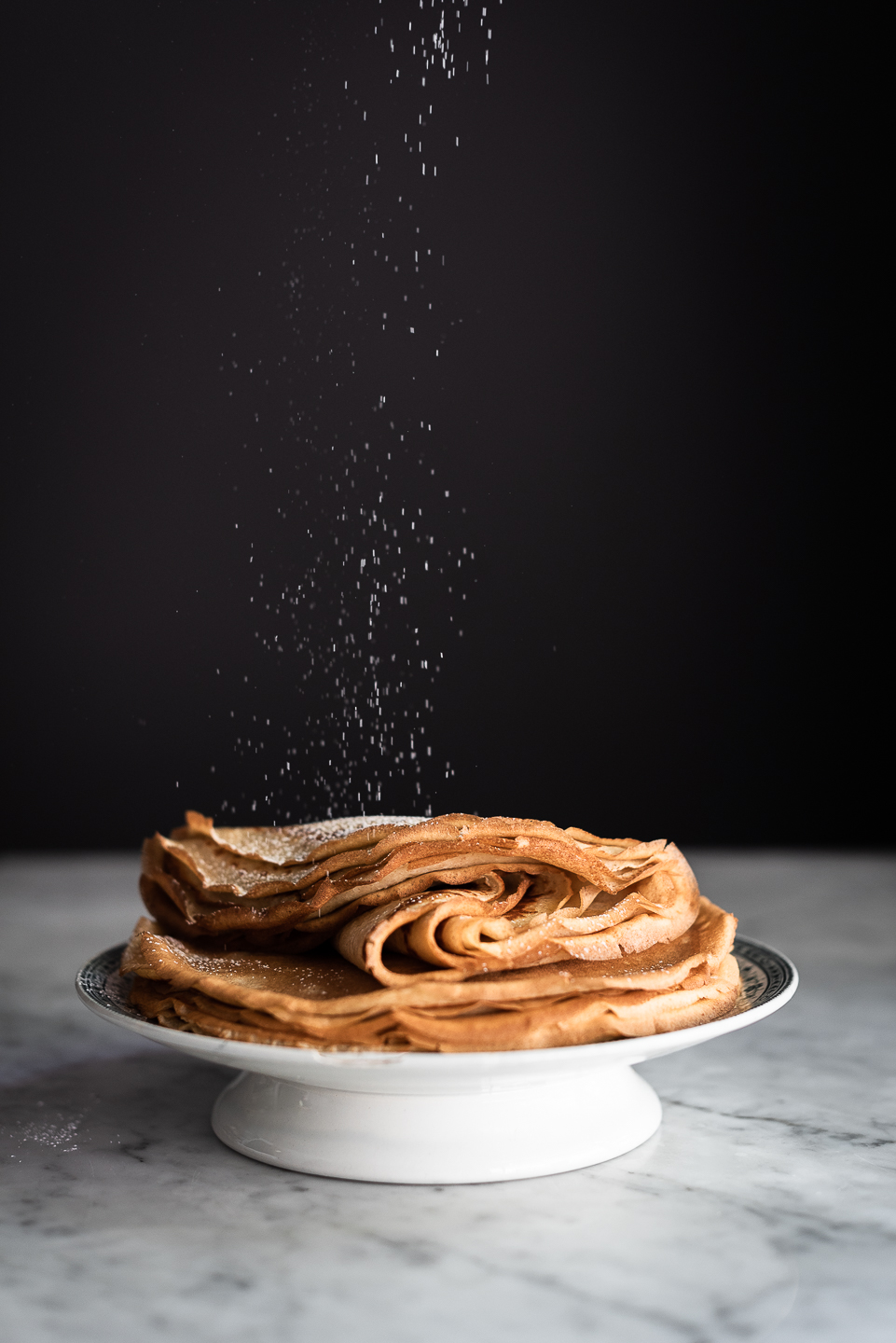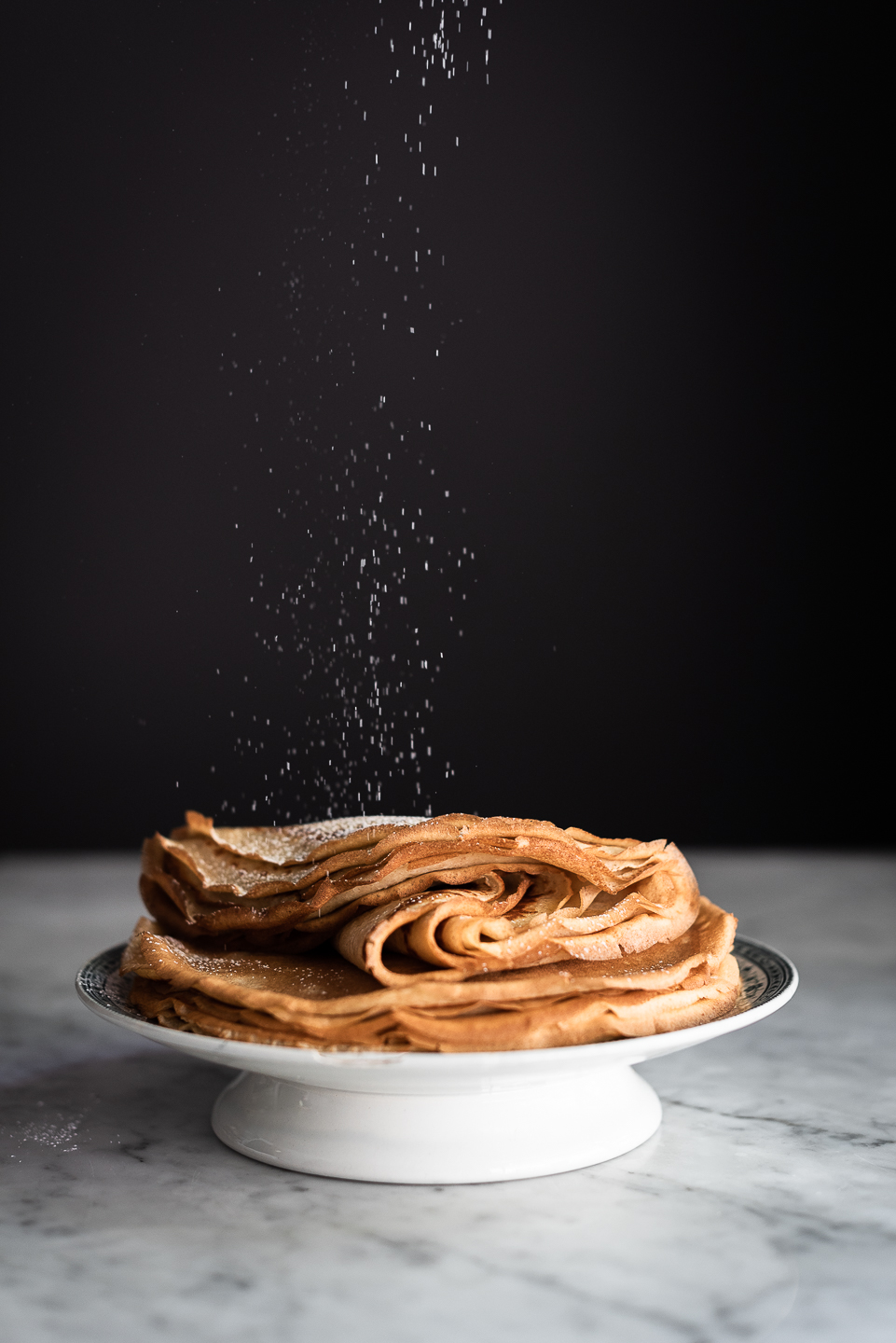 A pancake is essentially a blank canvas or carriers for fillings, both savoury and sweet. Growing up, a sprinkling of cinnamon sugar and lemon juice was how we ate pancakes. My mother preferred golden syrup and maybe a pat of butter. On special occasions she'd fill them with leftover mince from the previous night's Spaghetti Bolognese. Savoury pancakes were more of a treat, really, and didn't happen as often as the standard fare. Much later, in my adult years, while working in Paris, I discovered the joy of Nutella crêpes. Sold on most street corners throughout the city and eaten while on your way to work, I rather fancied starting my day like a Parisian! If you're keen to try something new, and you won't regret it, fill these brown butter pancakes with a dollop of créme fraÎche, some lemon curd and a handful of blueberries. The recipe for my easy four minute lemon curd can be found here.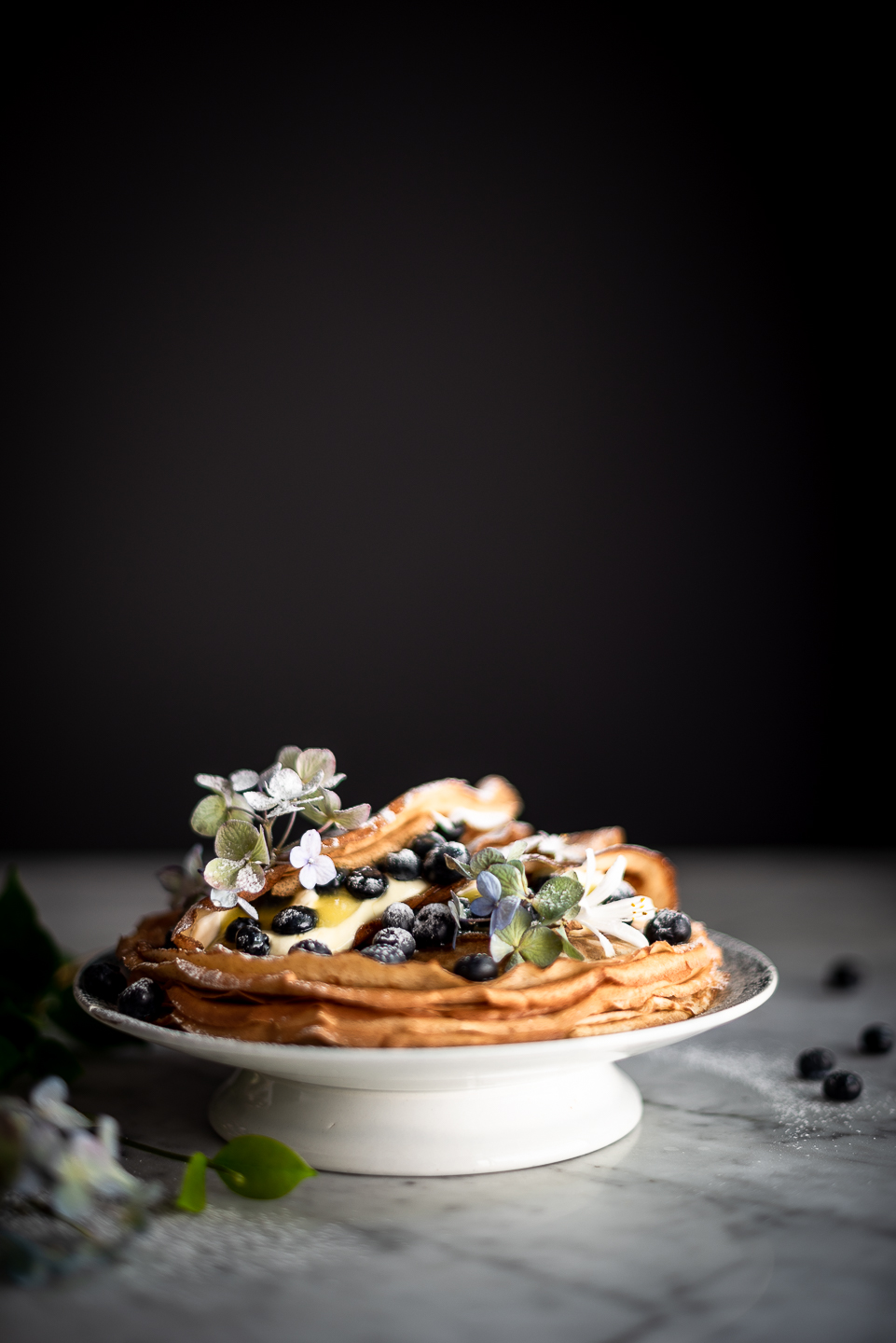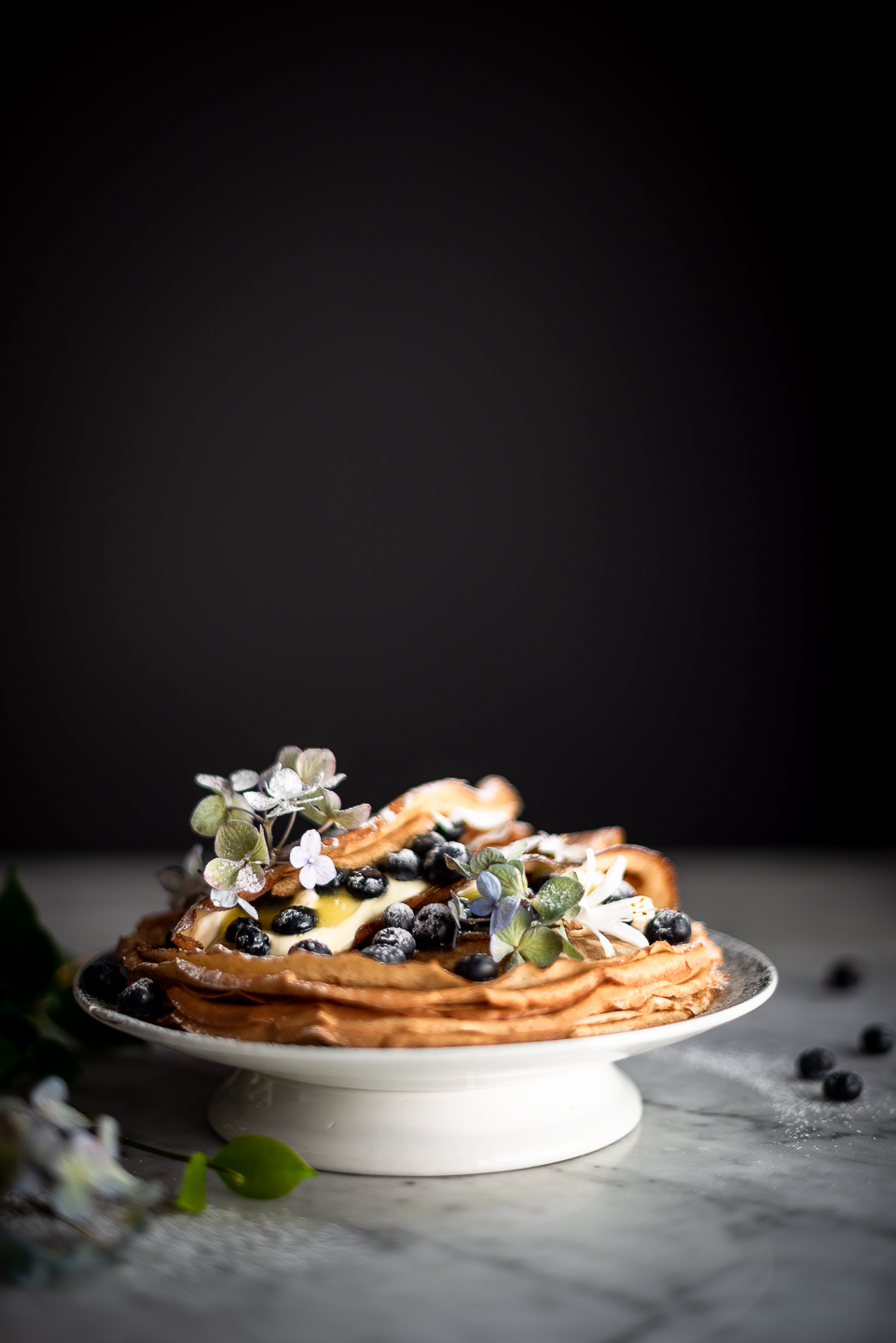 Brown Butter Wholemeal Pancakes
Makes 10  – 12
75g (1/2 cup) wholemeal flour
75g (1/2 cup) cake wheat flour
a generous pinch of salt
30ml (2 tablespoons) castor sugar
2 eggs, lightly whisked
250ml (1 cup) full cream milk
80 ml(1/3 cup)  water
45ml (3 tablespoons) browned butter
In a small saucepan, heat the butter over a medium heat. Once the butter is melted, turn the heat up and let it splutter away until nutty and golden colour. Set aside to cool.
Sift together the wholemeal flour, cake wheat flour, salt and castor sugar together. Make a well in the centre, add the eggs and half the milk. Whisk thoroughly to combine, adding the remaining milk in stages to prevent lumps forming. Stir in the water to thin the batter down. Add the cooled butter and whisk to incorporate. Cover and set aside to rest for at least 30 minutes.
Heat a 15cm non-stick pan until hot. Add a drop of flavourless oil to coat the pan. Pour in a 1/4 cup of the batter and swirl quickly to spread the mixture. Once tiny bubbles form on the surface, flip over and cook until golden. Continue until all the batter is used up. Serve the pancakes as you like.
Where to use brown butter:
Brown butter chocolate chip cookies