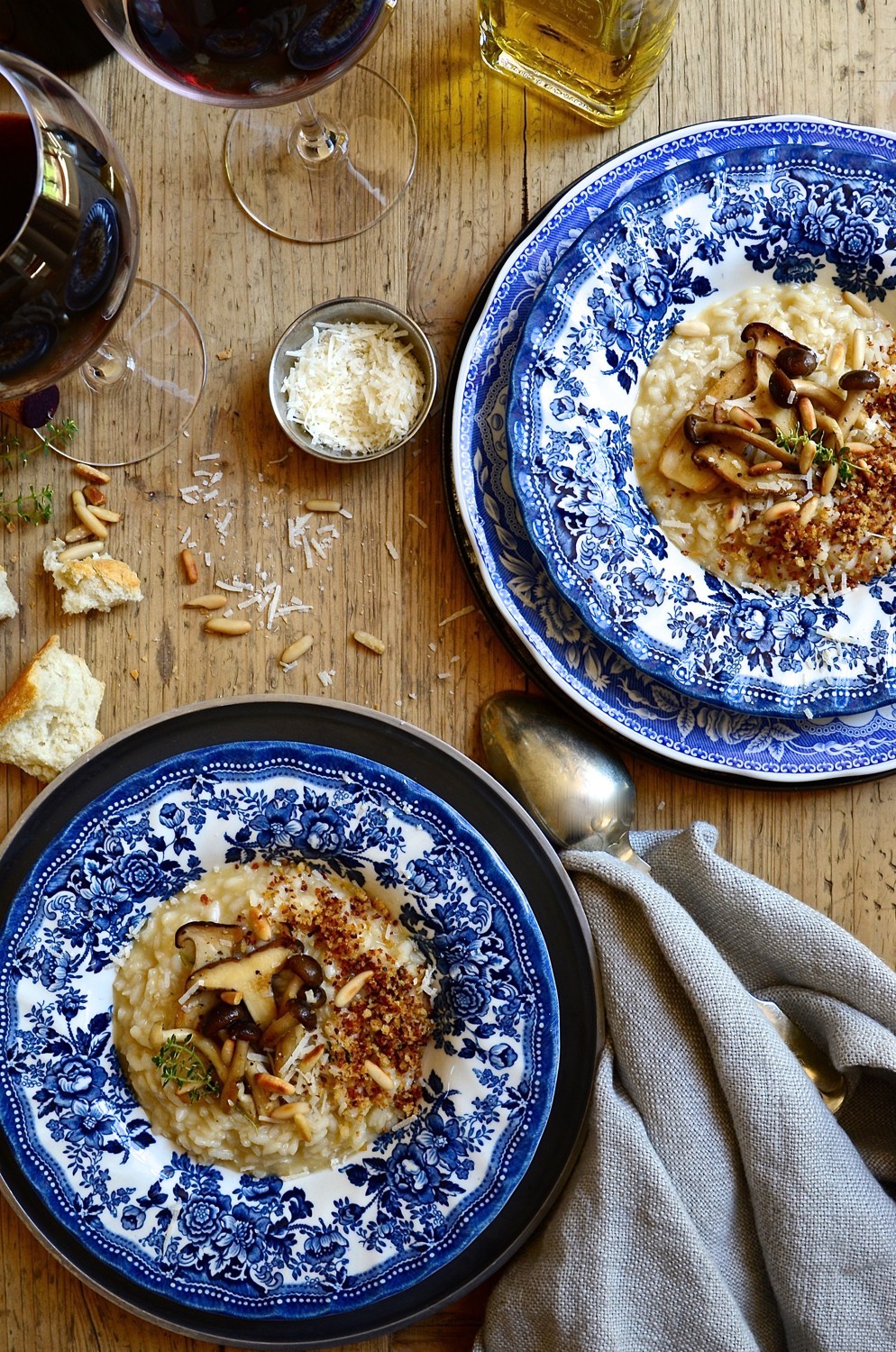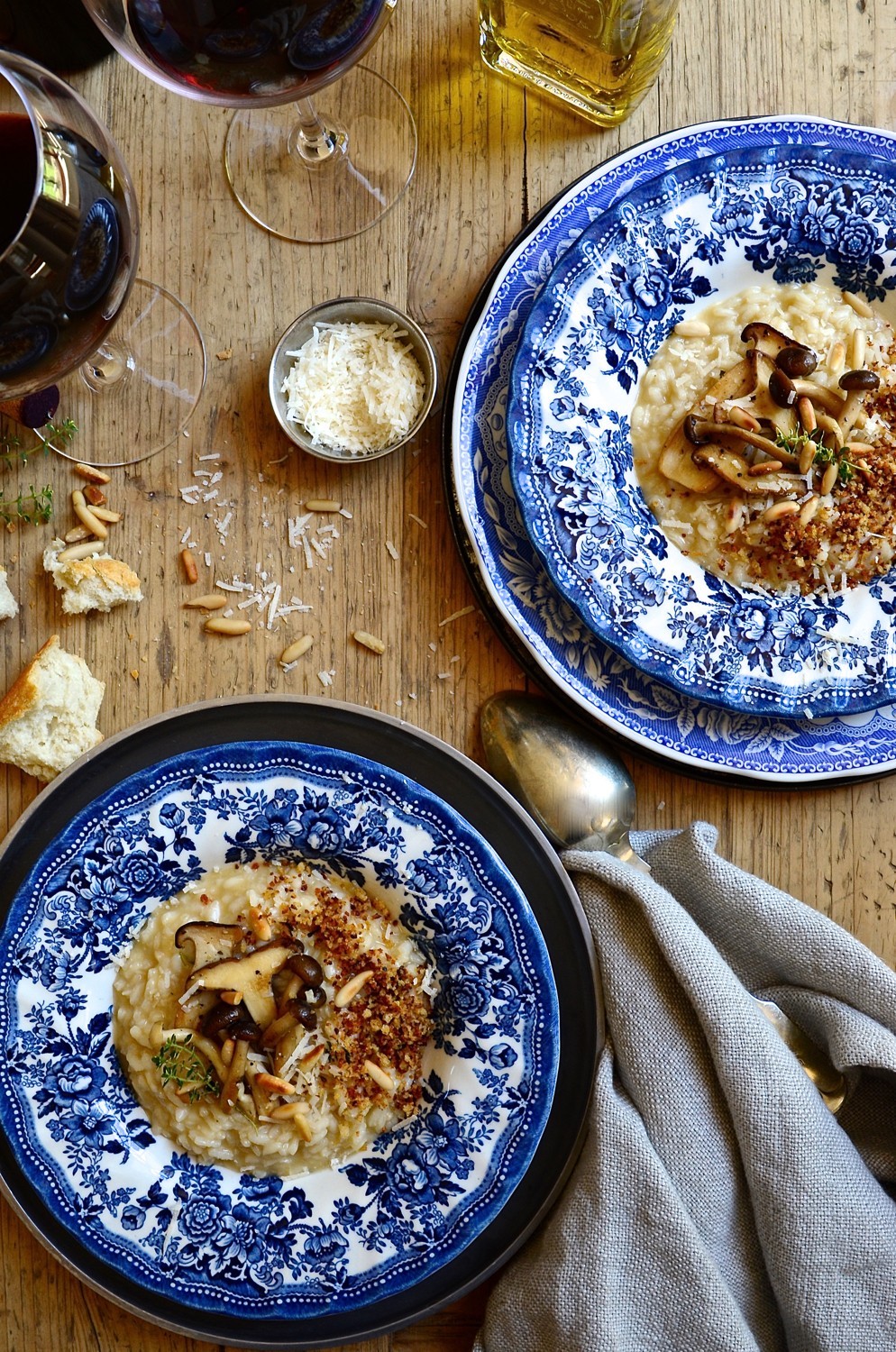 Brown butter risotto has a lovely ring to it. It tastes as good as it sounds. As with most Italian dishes, it speaks of conviviality and comfort. I've added a cheeky pangrattato for taste and texture. "Cooking is like love. It should be entered into with abandon or not at all."  –  Harriet van Horne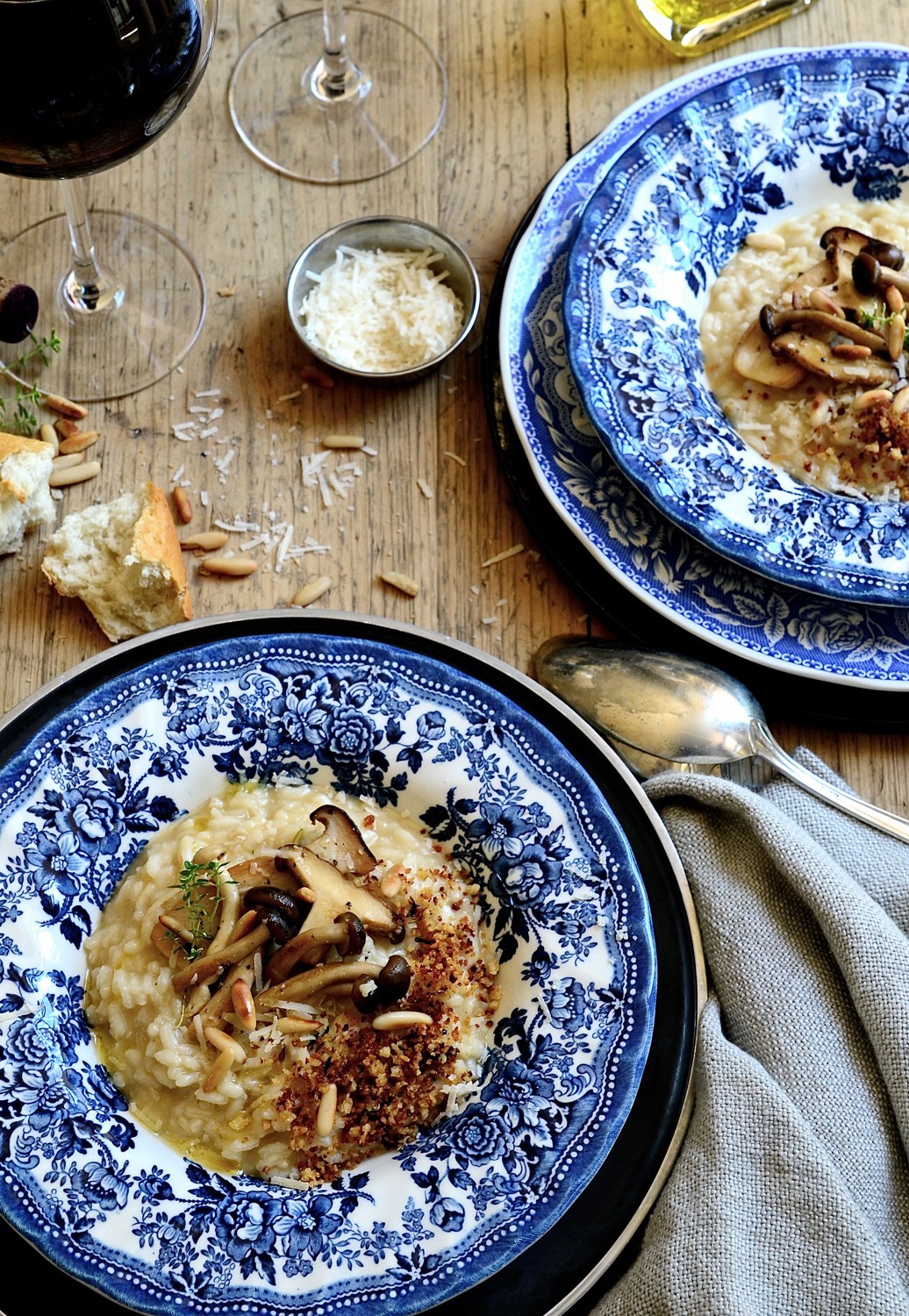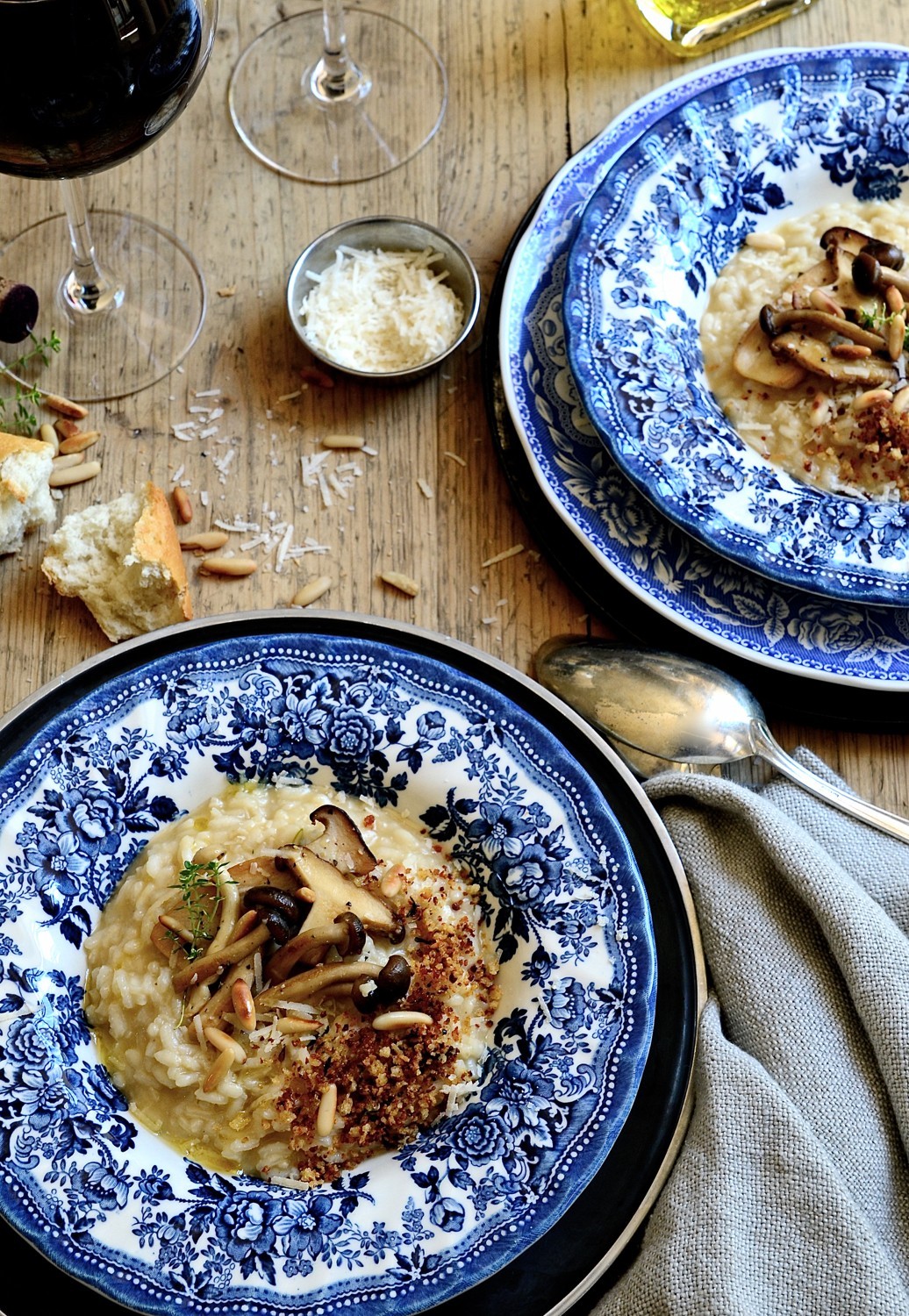 Risotto isn't difficult but requires a certain level of commitment. Constant stirring is key to a creamy risotto. Arborio and carnaroli are short grained, starchy rice and therefore best suited to risotto. Stirring agitates the outer starchy layer, which gives the risotto its signature creaminess. As any Italian will attest to, an authentic risotto does not require additional cream.
For expert advice and suggestions on food and wine pairing, I recommend a to visit Michael Olivier's site. Michael is a food and wine writer who's knowledge and experience in both the food and wine industry, will undoubtedly steer you in the right direction. Just click on the link to follow his latest writings and wine recommendations www.michaelolivier.co.za

Brown butter risotto with exotic marsala mushrooms
Serves 2
Marsala mushrooms
100g mixed exotic mushrooms
1 tablespoon olive oil
1 stem lemon thyme
2 tablespoons marsala wine (you could use white wine or sherry instead)
a spritz of lemon juice
salt and black pepper, to taste
Risotto
2 tablespoons butter
1 tablespoon olive oil
1 small shallot, finely diced
zest of half a lemon
125g arborio or carnaroli rice
1/4 cup white wine
500 – 600ml chicken stock
1/4 cup parmesan cheese
salt and black pepper
extra parmesan, to serve
toasted pine nuts, to finish
Pangratatto
Makes 1/2 cup (enough for 4 servings)
1 cup day-old ciabatta bread crumbs
1 tablespoon olive oil
zest of half a lemon
a pinch sea salt flakes and freshly ground black pepper
For the pangrattato, heat the olive oil in a pan until hot. Add the bread crumbs and toast, stirring regularly, until the crumbs golden. Add the lemon zest  and season with salt and black pepper. Drain on kitchen paper.
Heat 1 tablespoon olive until hot, then add the mushrooms. Fry for about 4 minutes. Add the thyme and season lightly, then deglaze the pan with the Marsala  and a squeeze of lemon. Reduce until sticky with no excess liquid. Set aside and keep warm while you make the risotto.
To make the risotto, heat 2 tablespoons butter in a saucepan. Cook until nutty and brown, about 5-6 minutes. Add 1 tablespoon olive oil to the butter, then add in the chopped shallot. Turn the heat down and sauté over a medium heat until the shallots are soft and translucent. Add the the lemon zest and arborio rice and stir through to coat in the buttery oils. Once the rice is hot, deglaze with the wine and reduce by half.
Place the chicken stock in a small saucepan on the hob to keep it hot. Add the stock to the rice, one ladle at a time, stirring all the while. Only once the stock is absorbed into the rice, add another ladle and continue to stir. This process should take about 22-25 minutes, at which point the rice should be tender. You may not have to use all the stock, but make sure the risotto has sufficient liquid to keep it loose. Stir in the parmesan. Remove from the heat, cover with a lid and rest for a minute or two.
To serve, ladle into warm bowls, spoon over the marsala mushrooms, scatter with pangrattato crumbs and pine nuts. Serve immediately with extra parmesan on the side.
More risotto recipes you might like to try:
Charred leek and asparagus risotto
Saffron risotto stuffed tomatoes
Roast butternut barley risotto with Swiss chard