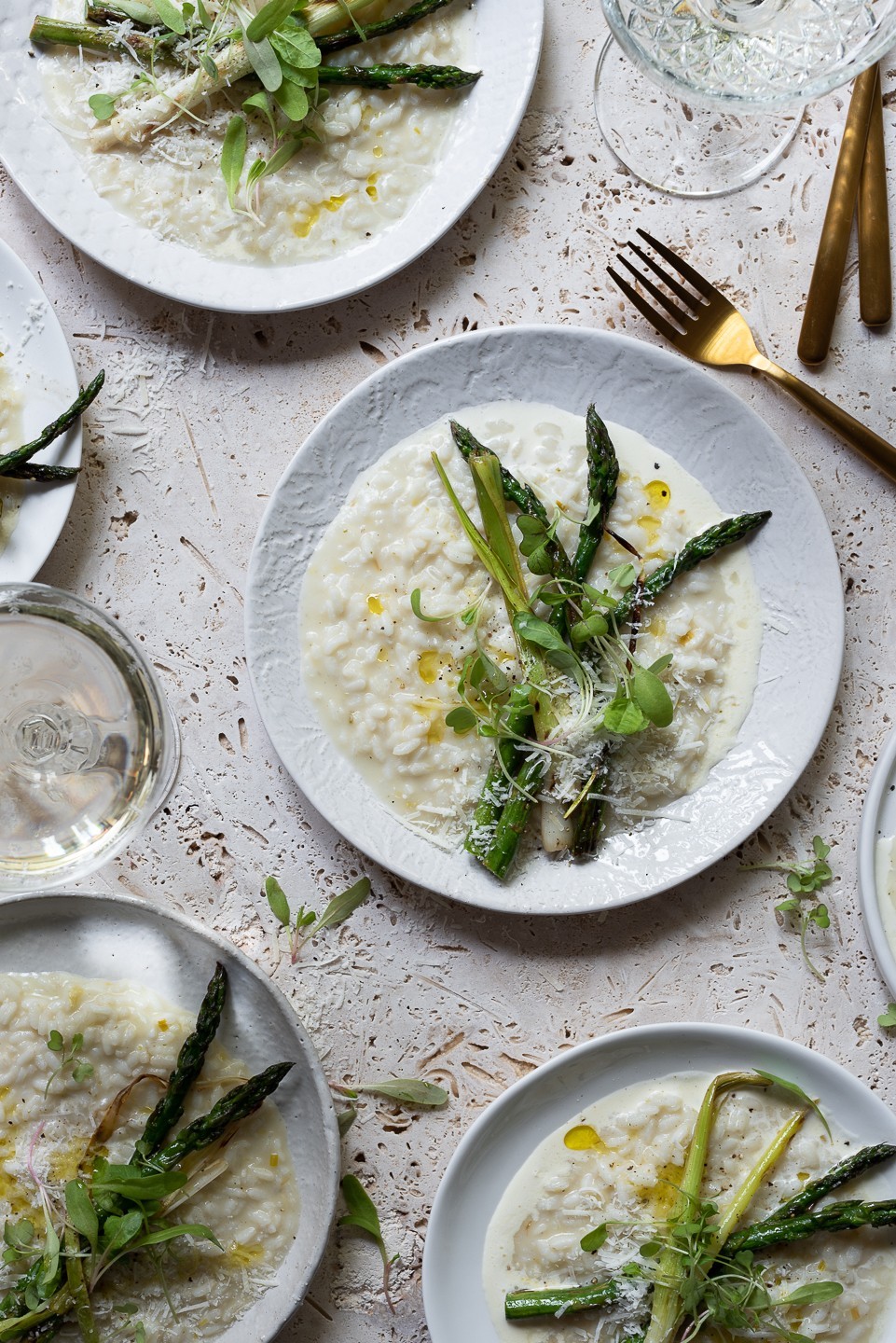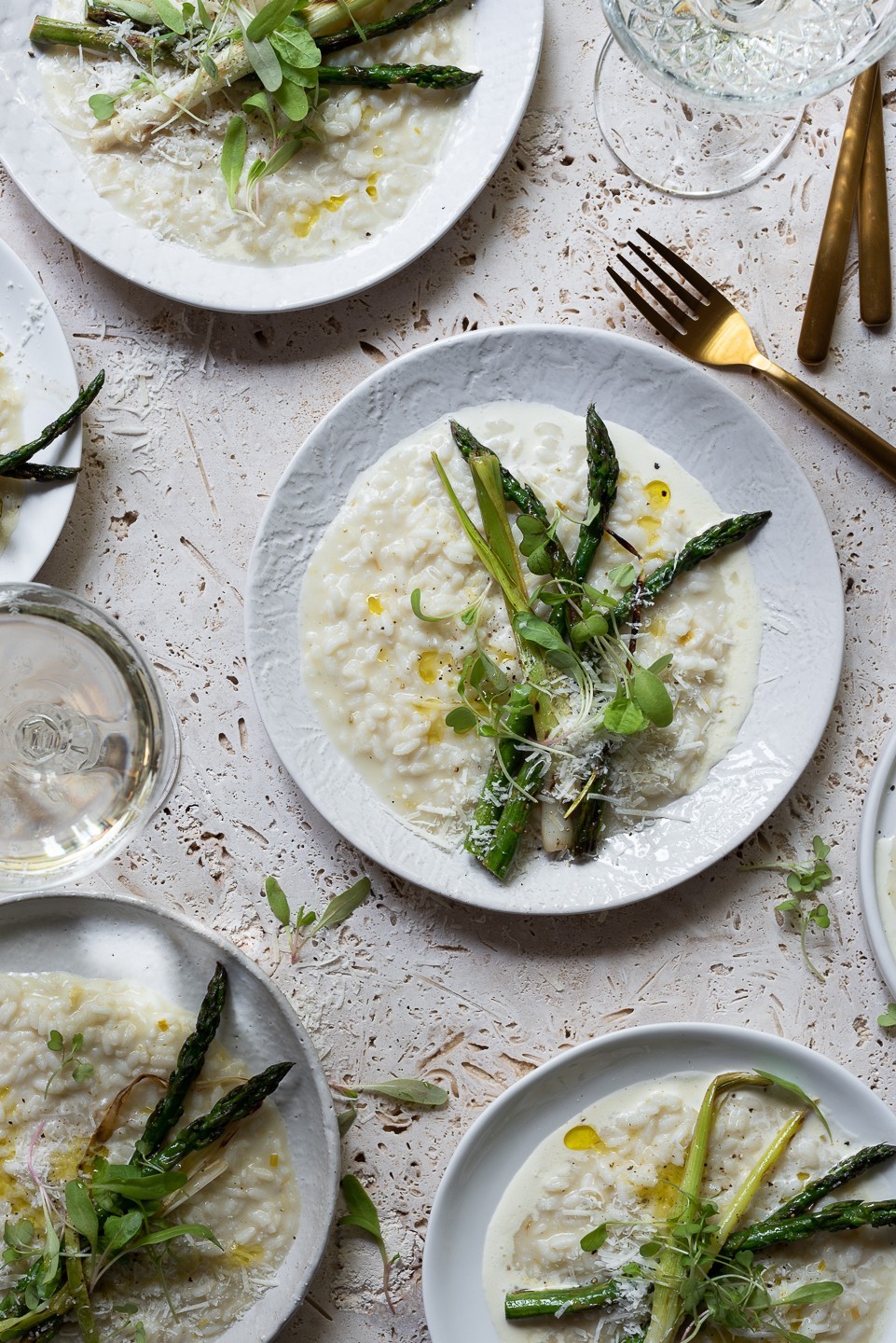 Come December, a few short cuts to relaxed entertaining are always welcome. Deciding on the menu can sometimes be more stressful than the cooking itself, which is why this cheat's risotto is a nifty trick to have up your sleeve. Like all well-behaved food, it looks after itself. Ten minutes and you'll be gliding out the kitchen with elegant plates of charred leek and asparagus risotto. Here's how to do it….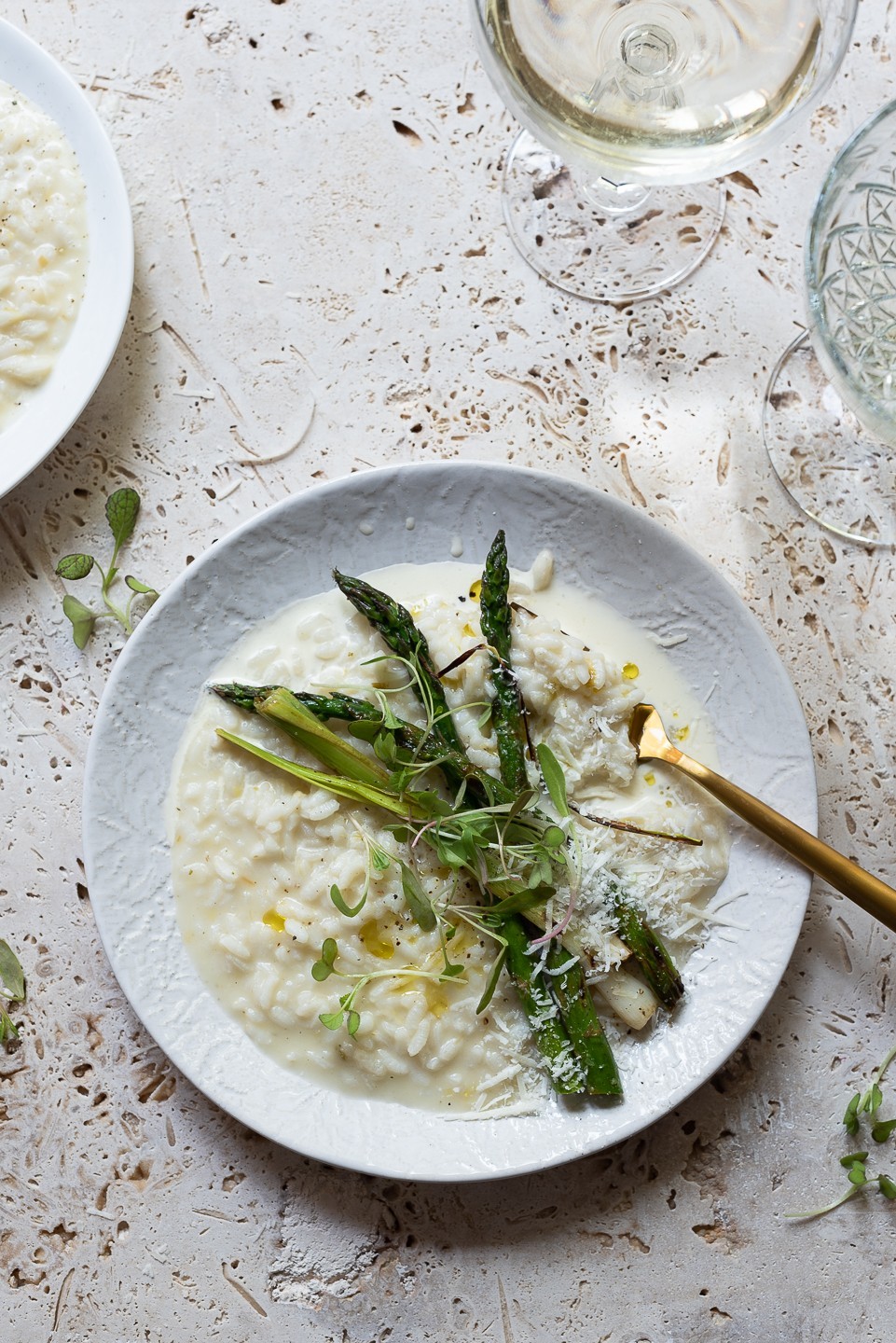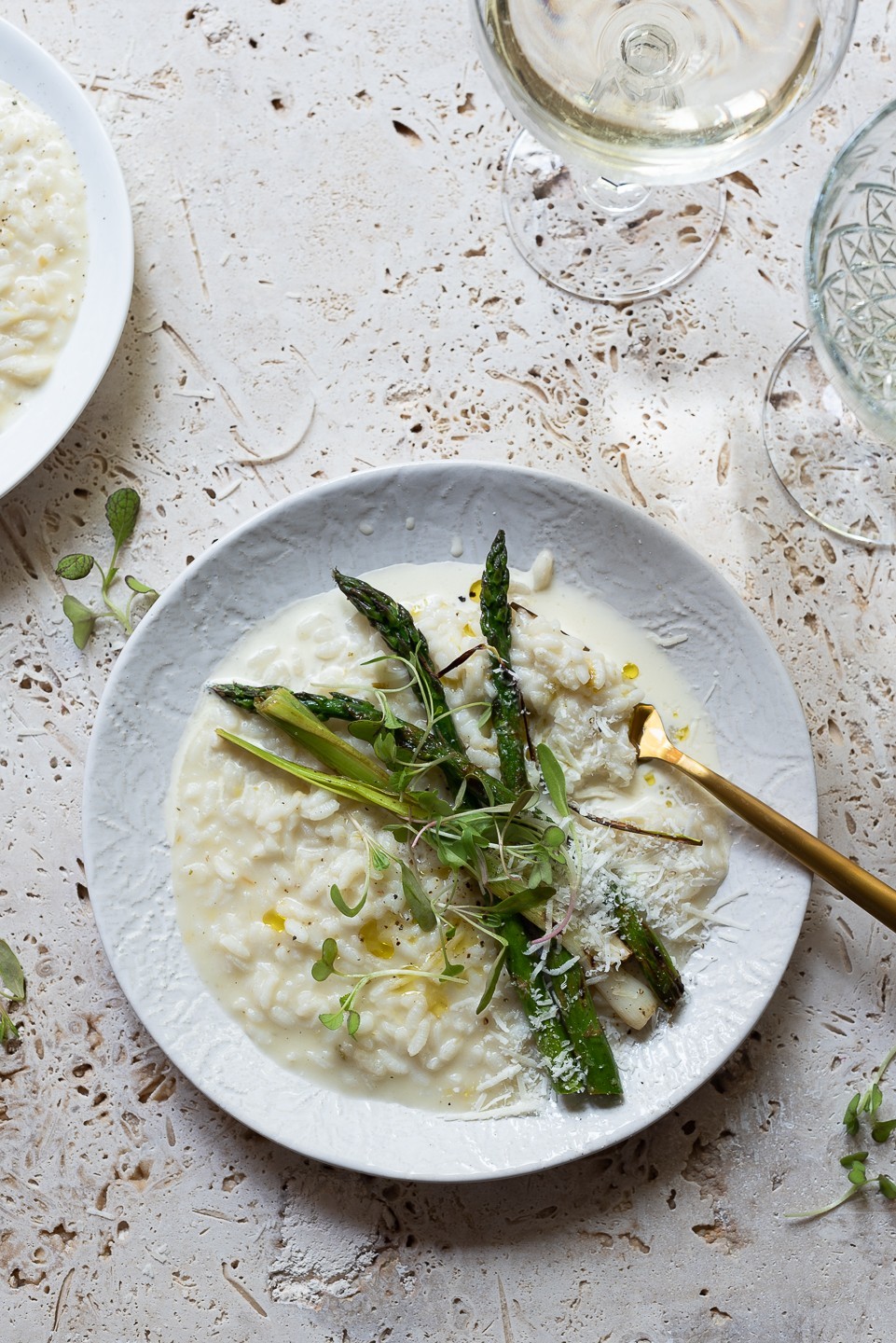 The method for this Instant Pot risotto is completely new to me and to be honest, I was sceptical as to how it would work. Now I know there's going to be more than a few raised eyebrows, here. Risotto is of course, a stove top dish, prepared with a glass of wine in one hand, the other stirring the pot, patiently adding stock, one ladle at a time. I have to admit, it turned out super creamy and cooked through. It was a little 'stiff' for my liking, though. A good risotto needs to be loose and unctions, so I added an additional 300ml of water. Don't be tempted to replace it with stock as the saltiness of the stock will be excessive.
At this point, with traditions already quashed, I stirred in some fresh cream, which in Italy is taboo. It adds a silky richness, befitting of holiday celebrations. The recipe calls for 2 cups of risotto rice, which is ample to feed a crowd as a main and even better, to serve as a starter. In the Instant Pot, the risotto took all of 10 minutes to cook!
Side note: Like any pasta, risotto needs to be served immediately. If it looks like it needs more loosening up, add a splash of hot water.
Super chuffed to say this creamy risotto was featured on one of my favourite food sites, The Feedfeed!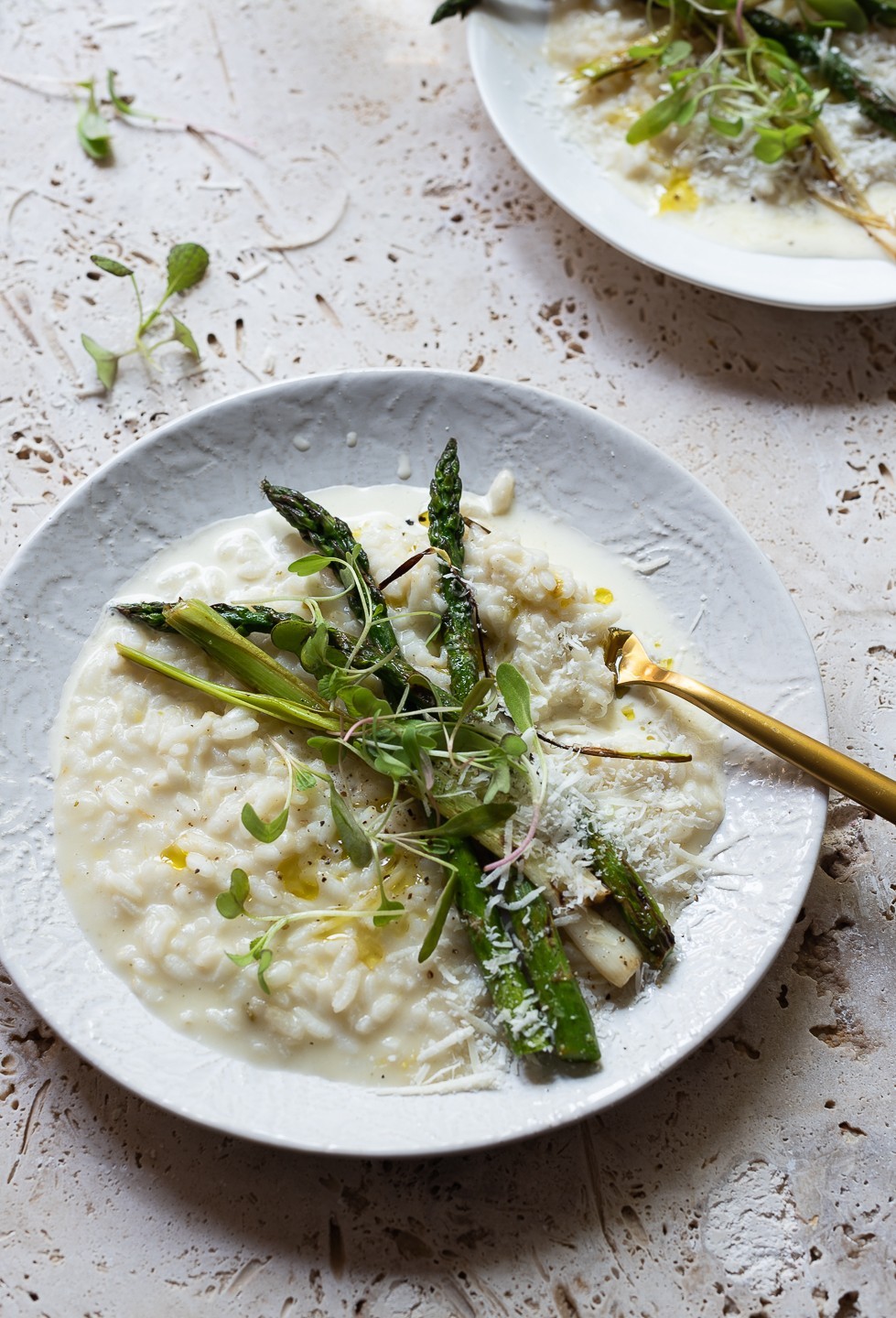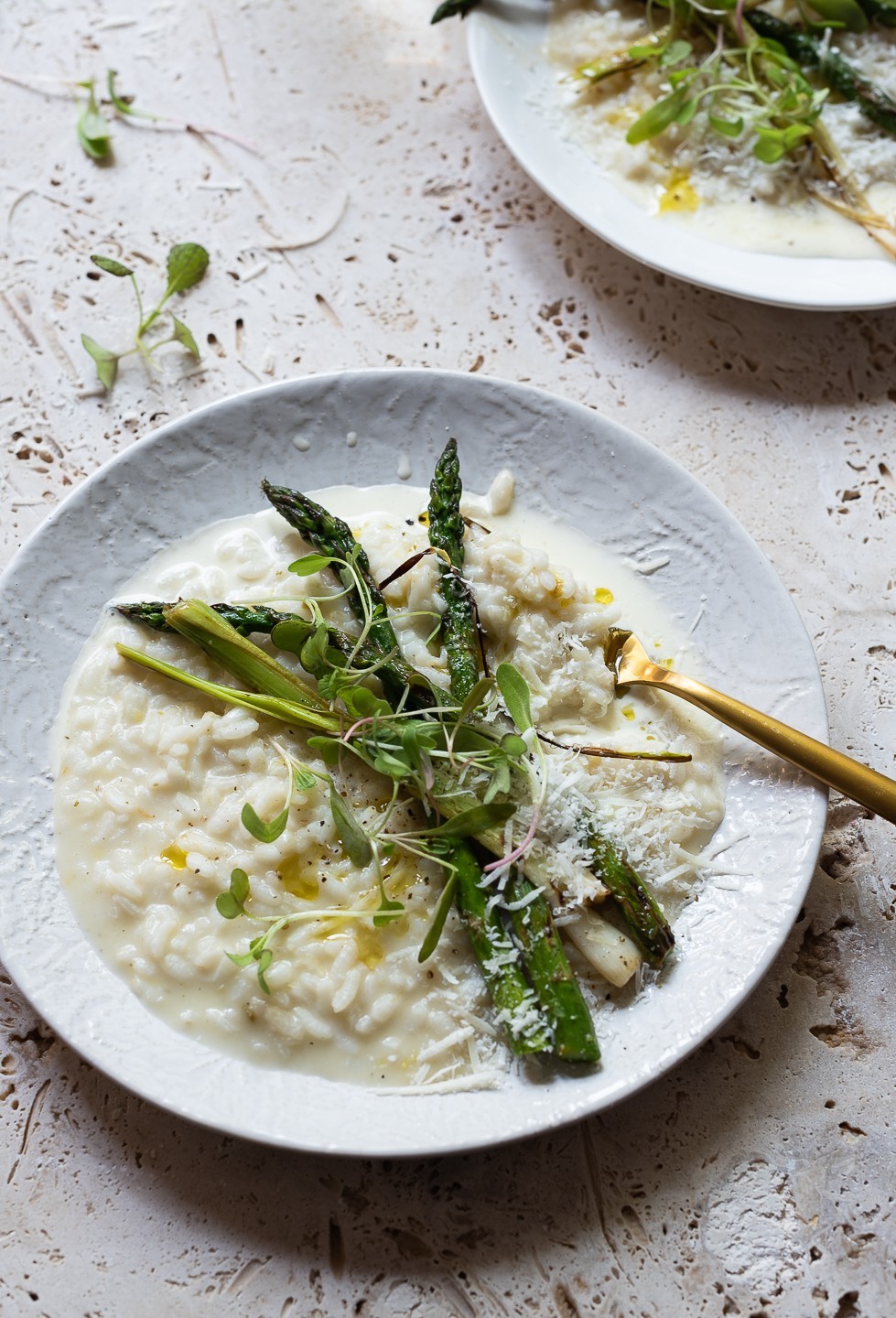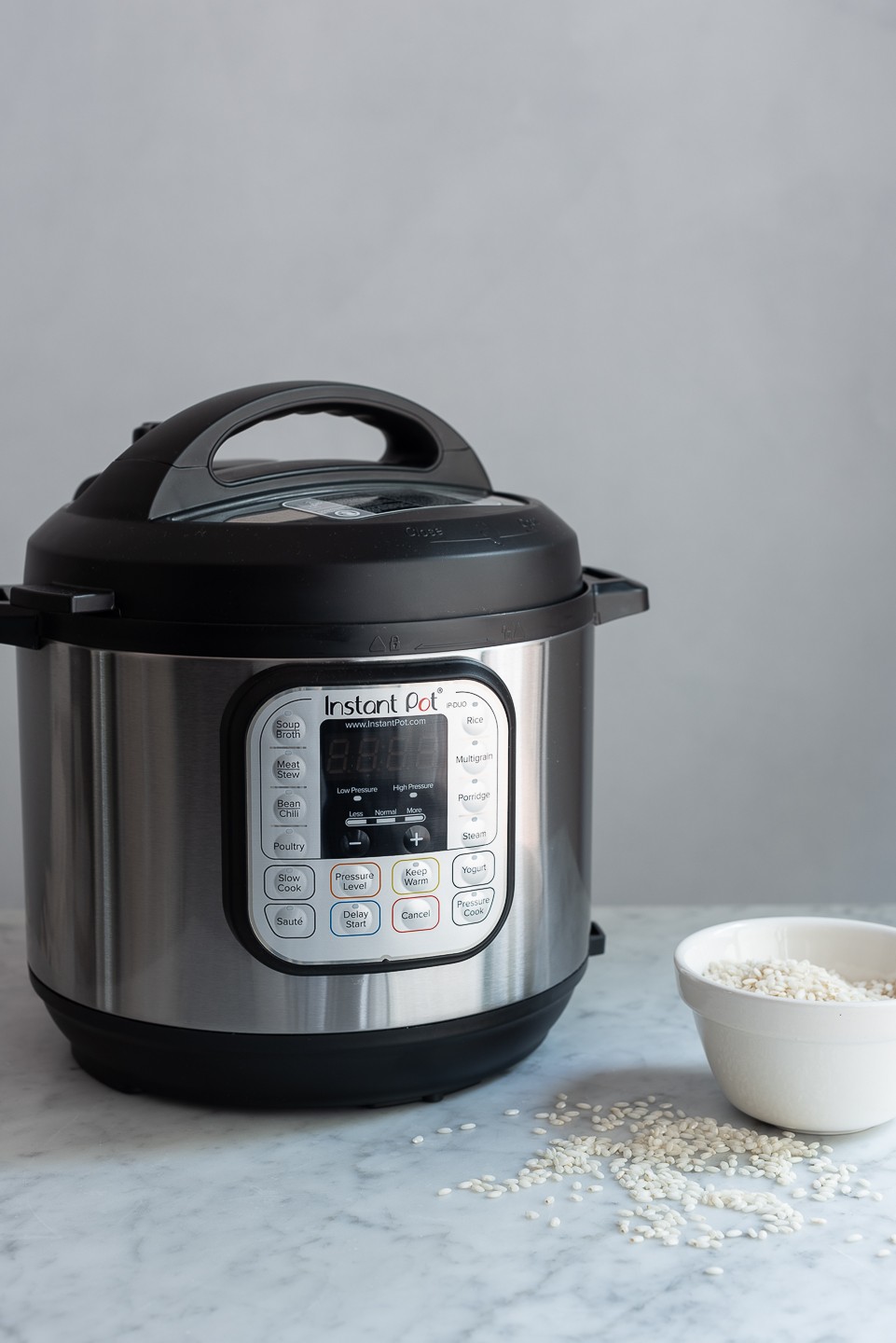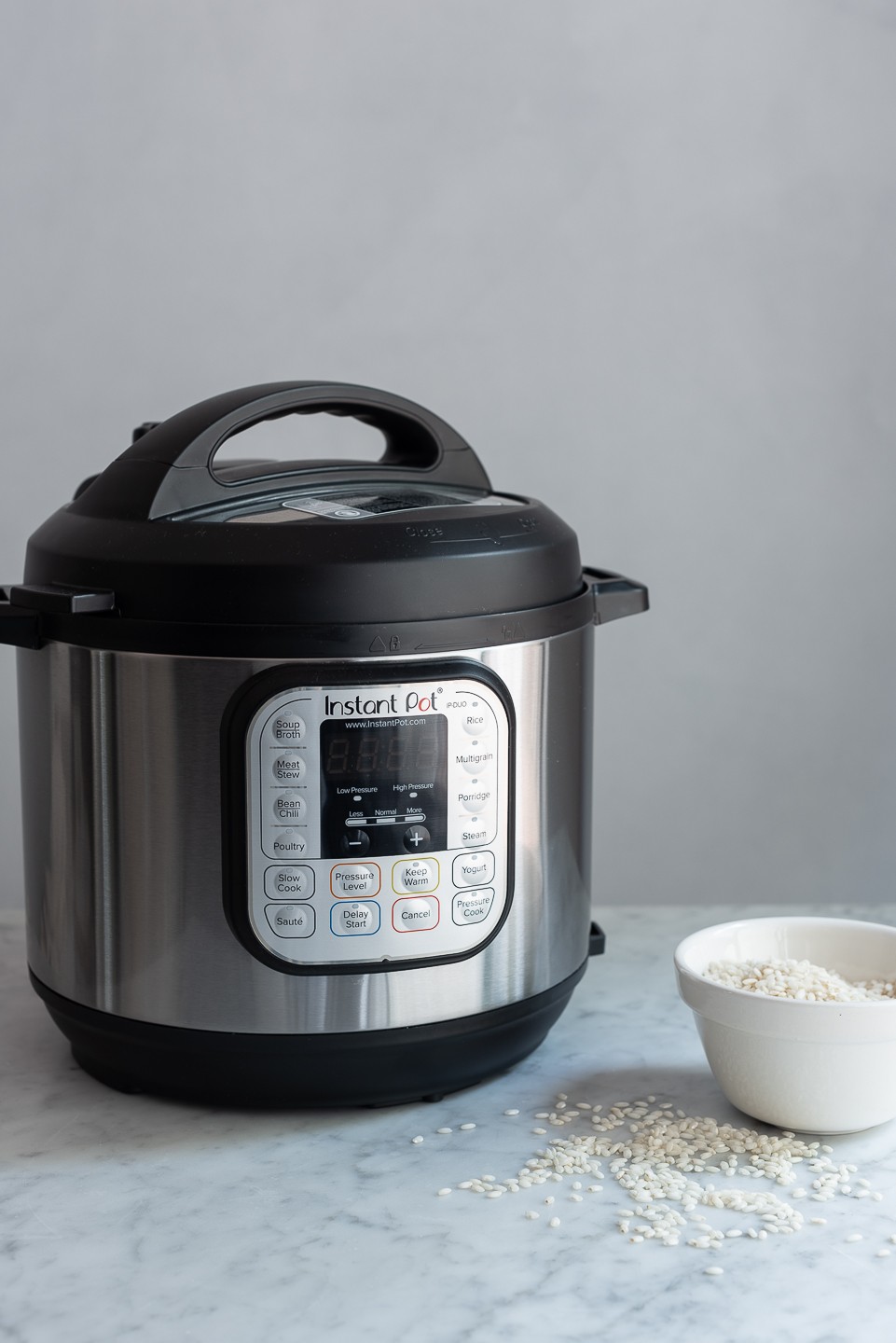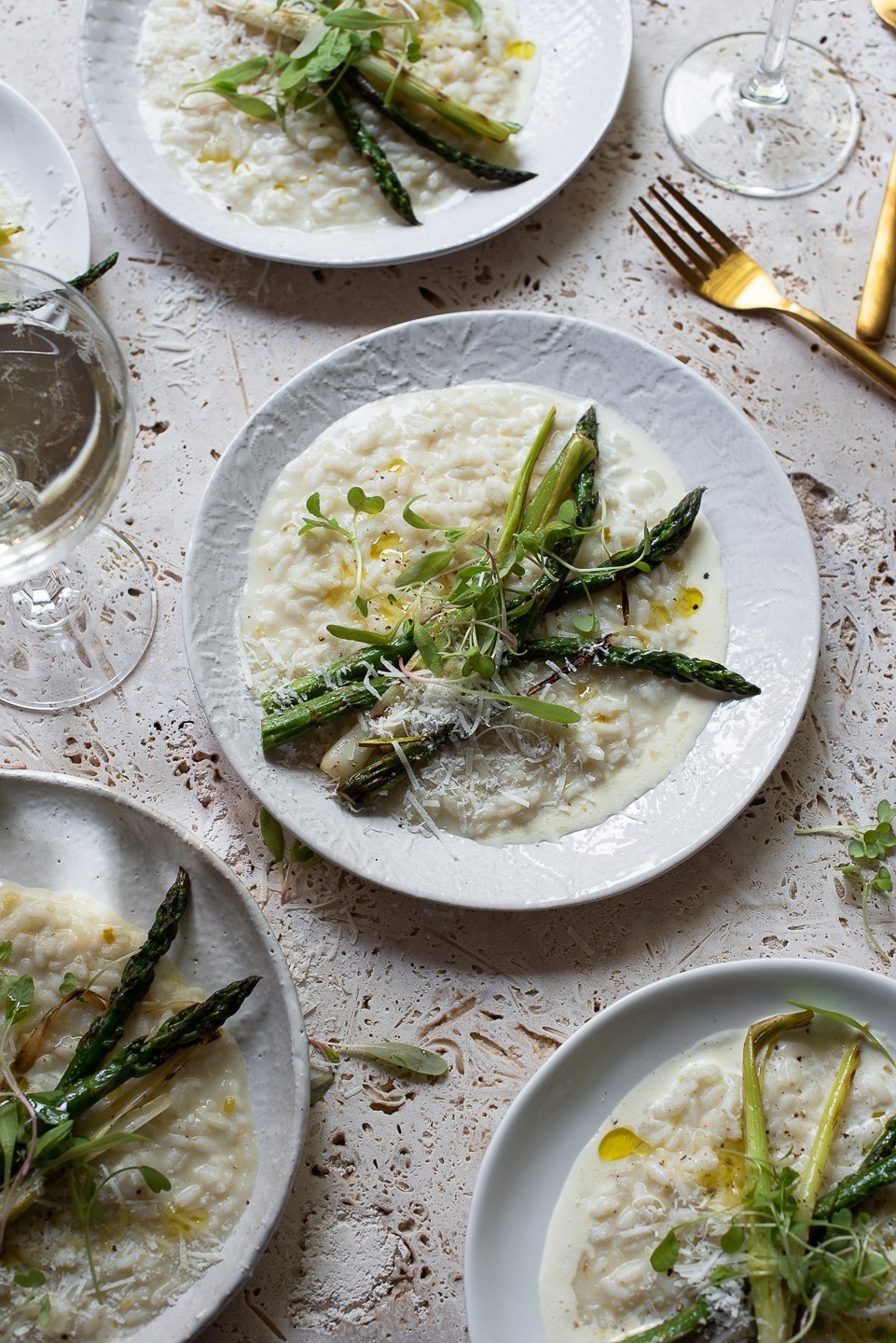 This post was proudly sponsored by Instant Pot
Shop the Instant Pot online from @Homestores & get R100 off. Use the voucher code instantgift at the check out to qualify. 
Charred leek and asparagus risotto
Serves 12-14
1 tablespoon butter
15ml (1 tbls) olive oil
1 shallot, finely diced
2 leeks, halved lengthwise and finely sliced
2 cups risotto rice
125ml (1/2 cup) white wine
1 litre (4 cups) hot chicken stock
300 -350ml boiling water
100ml fresh cream, plus extra for finishing
1/2 cup freshly grated parmesan cheese, plus extra to serve
15ml (1 tbls) lemon juice
salt and black pepper, to taste
olive oil, for flash-frying
200g asparagus, ends trimmed
10-12 small leeks, rinsed and sliced, lengthwise
a squeeze of fresh lemon juice
Method
Set the Instant Pot on Sauté mode. Add the butter and oil. Once the butter has melted, add the onions and leeks. Sauté until softened, about 3-4 minutes.
Add the rice and toast for 2 minutes, stirring all the while to prevent catching. Turn the Saute function off, then deglaze with the wine. The residual heat should reduce the volume by half.
Pour in all the stock and water. Cover with the lid on and lock into place. Set the function on Pressure cook, for 5 minutes. Once the cooking time is up, quick release the steam. Remove the lid carefully and lift out the inner pot.
Stir in the cream, parmesan and lemon juice. Season with salt and black pepper.
While the risotto is cooking, flash-fry the asparagus and leeks in a little olive oil. Season with salt and black pepper and a squeeze of lemon juice.
Divide the risotto between the plates and drizzle with a little extra cream. Lay the asparagus and leeks on top and finish with parmesan cheese.
More risotto love
Brown butter risotto with exotic mushrooms and chorizo pangrattato crumbs