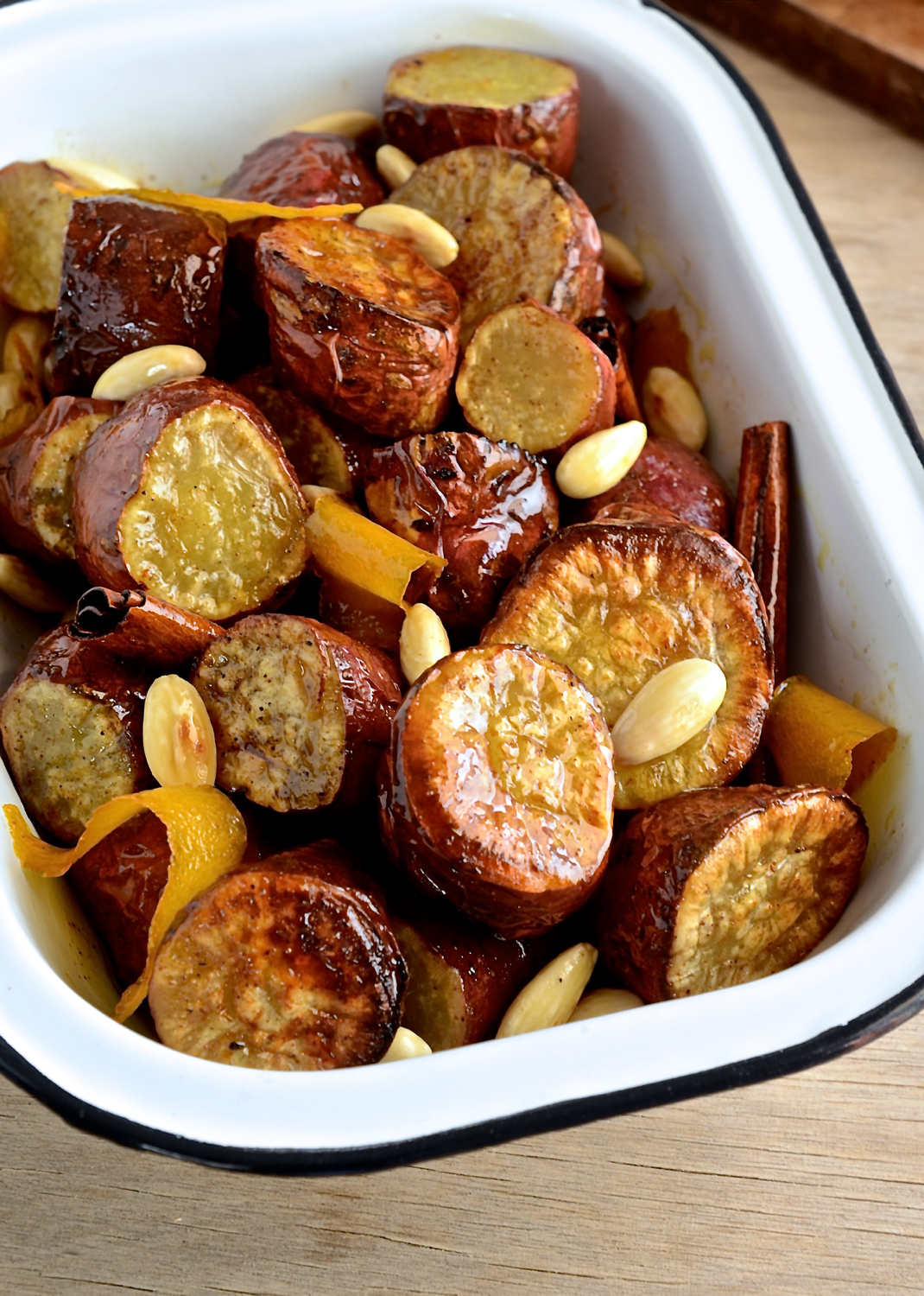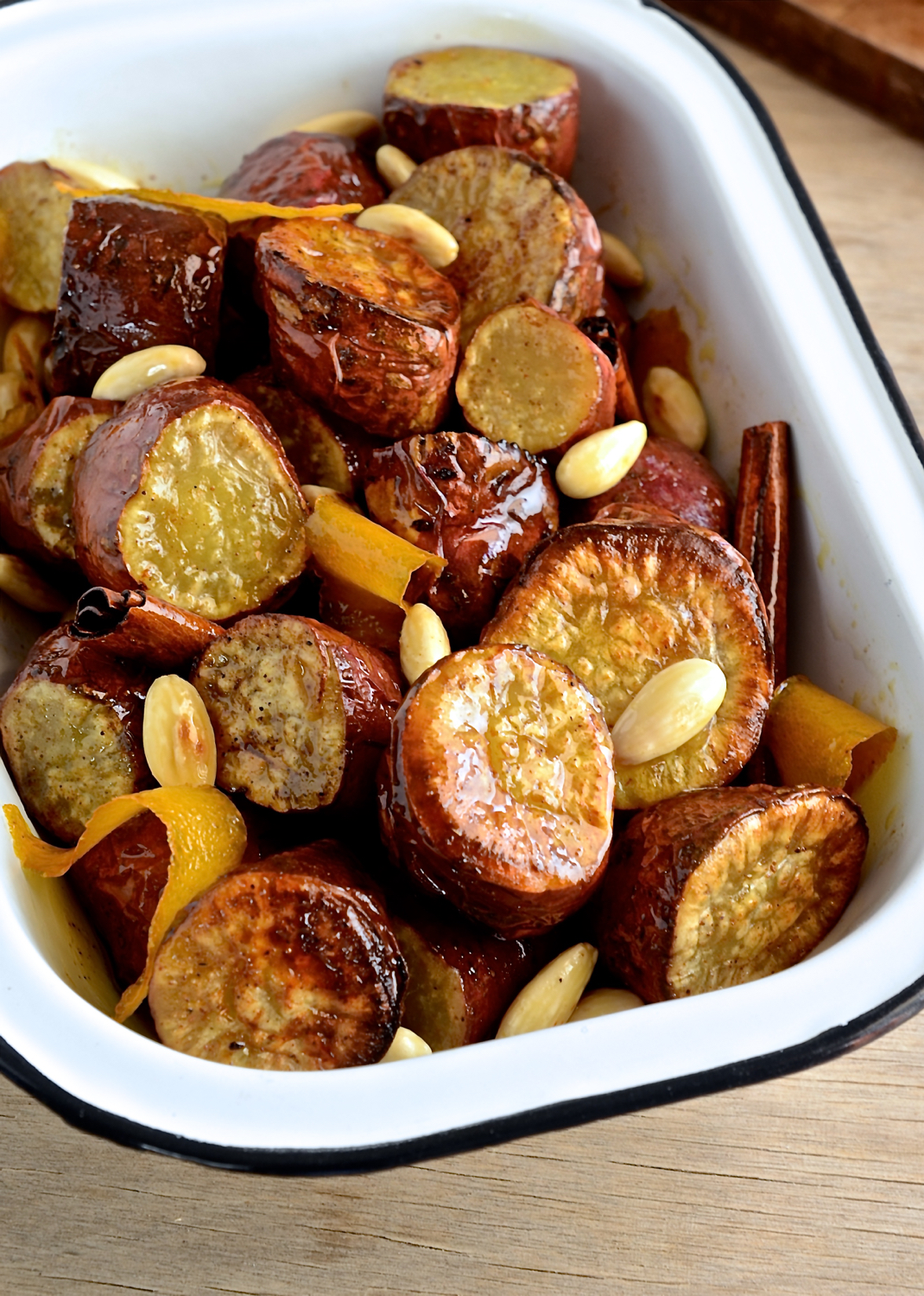 Drizzled with a citrusy syrup,  these Honey roasted sweet potatoes taste very similar to our much loved South African favourite, pampoen koekies.  The sauce is bright and tangy with a gentle hint of cinnamon. To finish, I add a handful of toasted almonds for a nutty crunch. Pumpkin seeds or pecan nuts are also delicious. Roast Sweet potatoes make a great accompaniment to any Sunday roast, particularly lamb or chicken. I've replaced the usual brown sugar coating with honey, which pairs well with the citrusy orange syrup. If I were serving it as part of a vegetarian offering, I'd add creamy Danish feta and perhaps some peppery rocket too.
Cook's Note: Mixed spice is a combination of cinnamon, coriander seed, caraway, ginger, nutmeg and cloves,  All spice is a singular spice with a stronger flavour and aroma. Either will do for this recipe, although mixed spice is more subtle and sweet with good balance and aroma.
Honey Roast Sweet potatoes
6 -8 white sweet potatoes, skin on and scrubbed
2 tablespoons olive oil
1/2 teaspoon mixed spice
salt, to taste
1/4 cup almonds, roasted
Orange and honey syrup
juice of 3 oranges (300ml), strained
zest of 1 orange
2 tablespoons honey
2 cinnamon sticks, roughly broken
1 tablespoon butter
Preheat the oven to 200º C. Line a baking tray with foil or baking paper. Chop the sweet potatoes into 3cm chunks and spread onto the tray. Drizzle with olive oil and season with the mixed spice and salt. Roast for about 30 – 35 minutes until tender, but not too soft.
To make the syrup, place all the ingredients except the butter, in a small sauce pan and boil on a rapid heat until reduced by two thirds. The sauce should be thick and syrupy. Add the butter and whisk through. Pour the hot syrup over the cooked sweet potatoes and scatter with toasted almonds. Serve hot, with or without the Danish feta.
For more creative ways to cook sweet potatoes, you may like these recipes:
Cumin roast sweet potatoes with tahini sauce